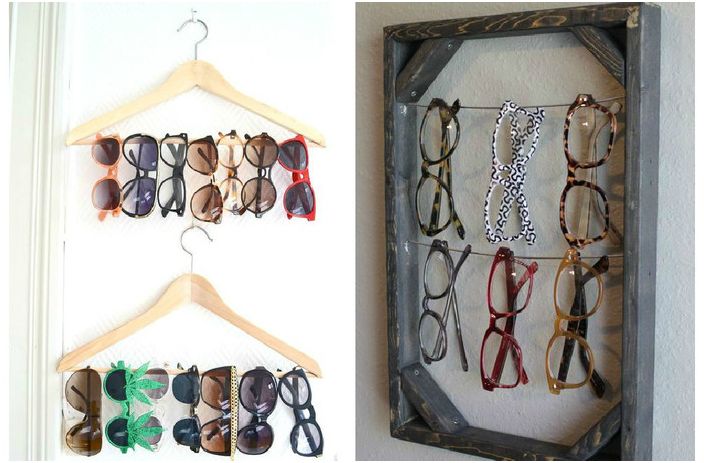 Original storage of sunglasses
Sunglasses are a versatile accessory that allows you to change your look with minimal cost. And when their collection grows large, there is a need for a special organizer. What to make and where to place it?

Clothes hangers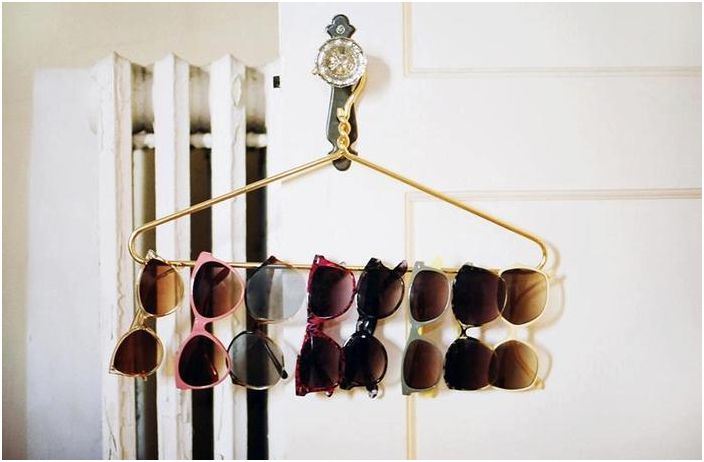 1. And who said it was a clothes hanger?

This organizer can be found in any closet. If you wish, you can choose it in the store, if you need a hanger of a certain color or size. On average, a regular clothes hanger can fit up to 8 models of sunglasses. They can be hidden in a closet so as not to gather dust or decorate the interior with them by hanging on one of the walls.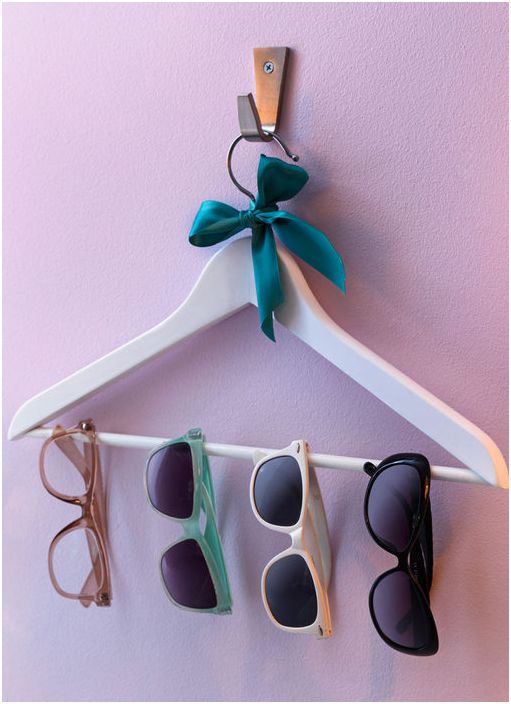 2. Cute bow, where can we go without it?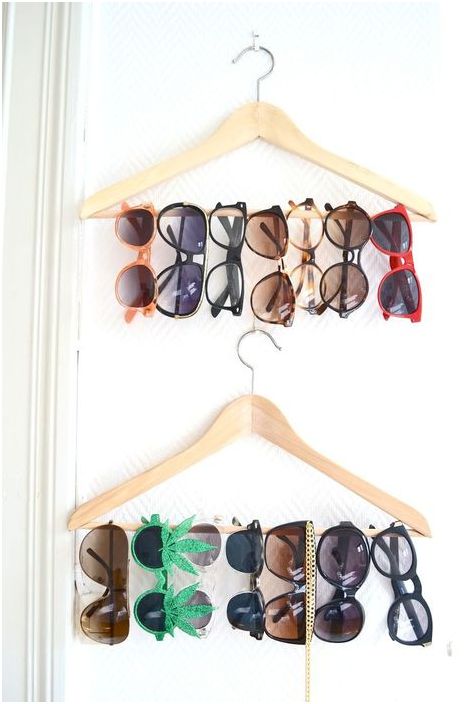 3. Great collection

Frames and baguettes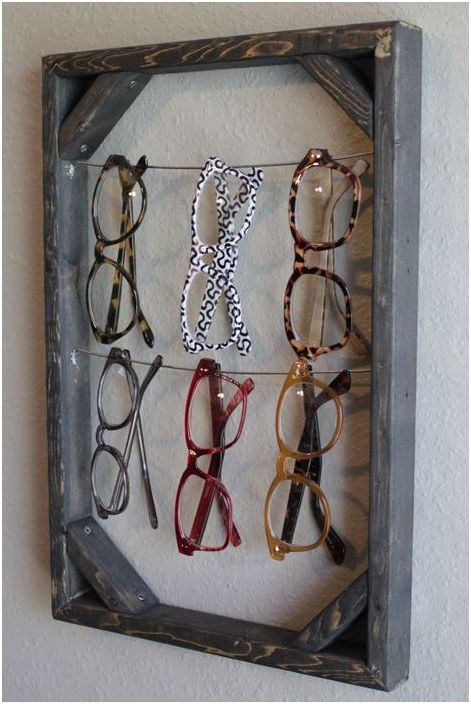 4. Not just a frame

Frames and moldings always give the interior a solemn sound. You can pick them up for any space. They are versatile and practical. They are suitable not only for framing paintings, photos or posters. For example, if you equip such an accessory with several rows of fishing line or thin wire, then it can turn into an organizer for glasses. Any frame can be repainted or decorated to suit the needs of the interior, this is another indisputable plus of such a decor item.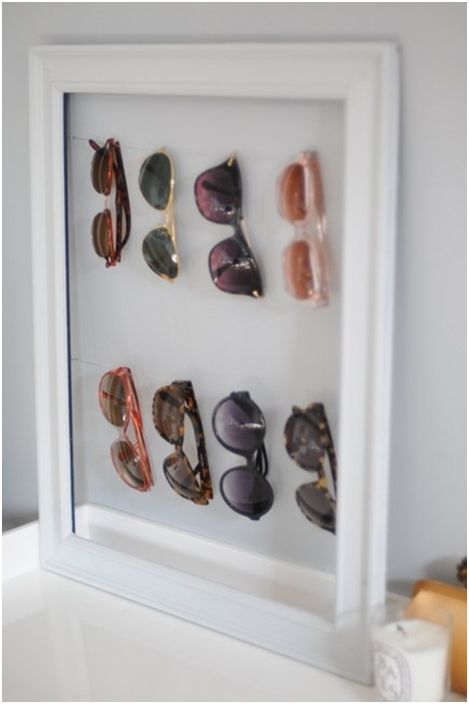 5. Stylish and elegant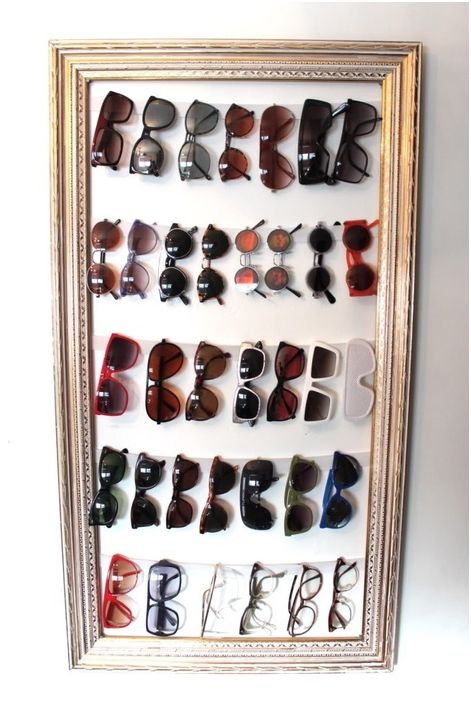 6. Luxurious baguette for a large collection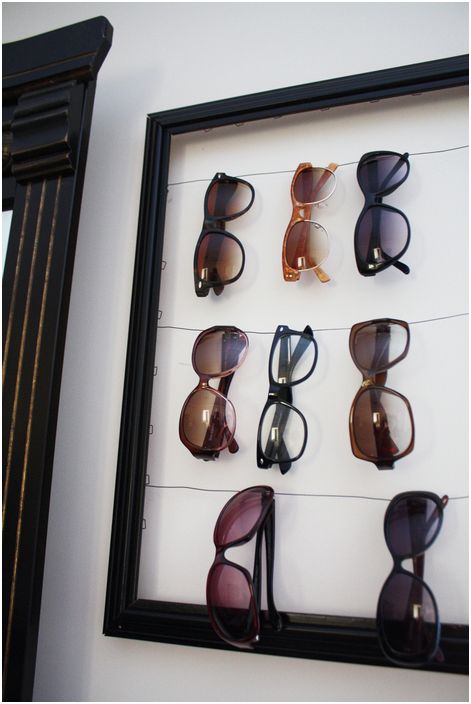 7. Universal piece of furniture

Homemade showcase or shelving
A fashionable collection of sunglasses will look great in a special showcase or rack, which is easy to make with your own hands. An ordinary wooden board, equipped with hooks and fixed to the wall, is suitable for the role of a showcase. The rack can also be made of wooden planks. You can place it anywhere – on a wall, on the floor, on a table, on a pedestal.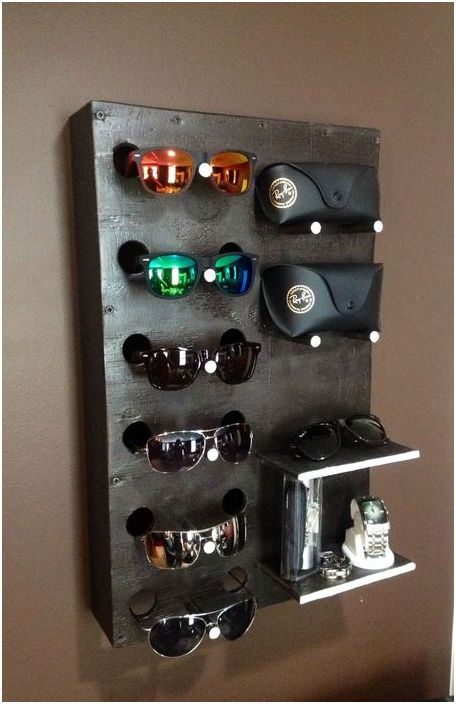 8. Showcase for glasses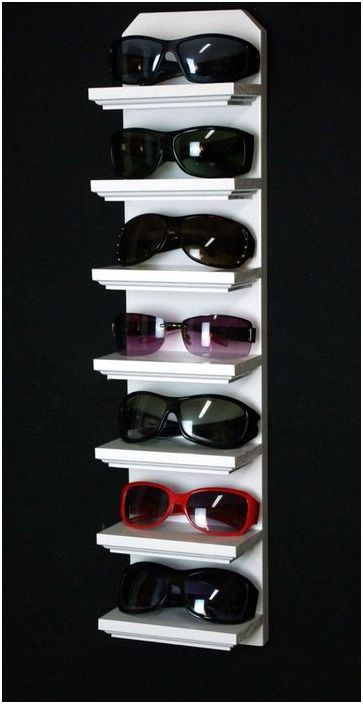 9. Everything on the shelves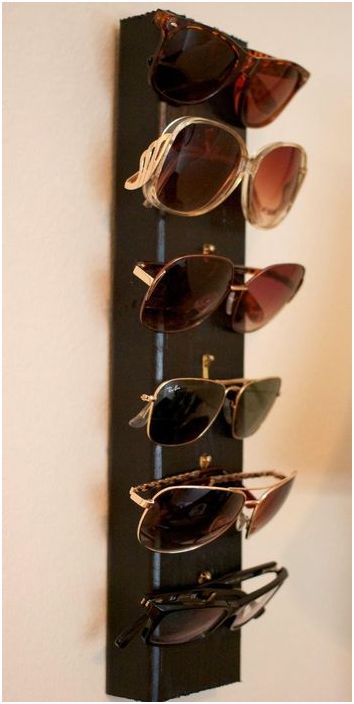 10. Board, hooks … and the organizer is ready!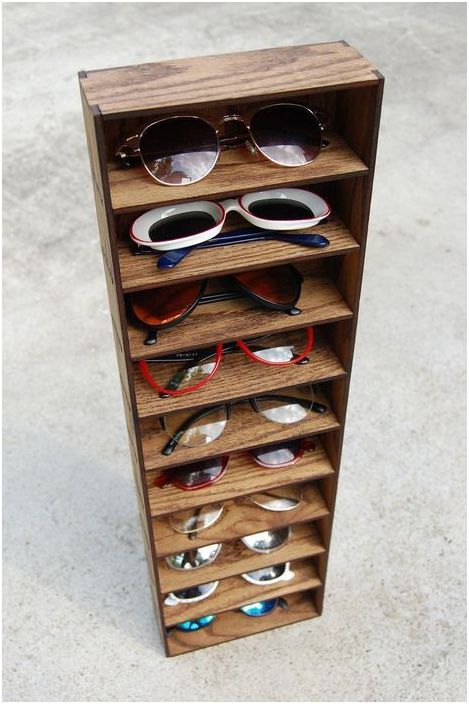 11. Stylish glasses rack

Roof rails, ribbons, twine
The most commonly used rails in the kitchen are great for storing glasses, jewelry and scarves..


12. Points on the rail

Even the most common harnesses, which are often used to tie up bags, can become holders for sunglasses..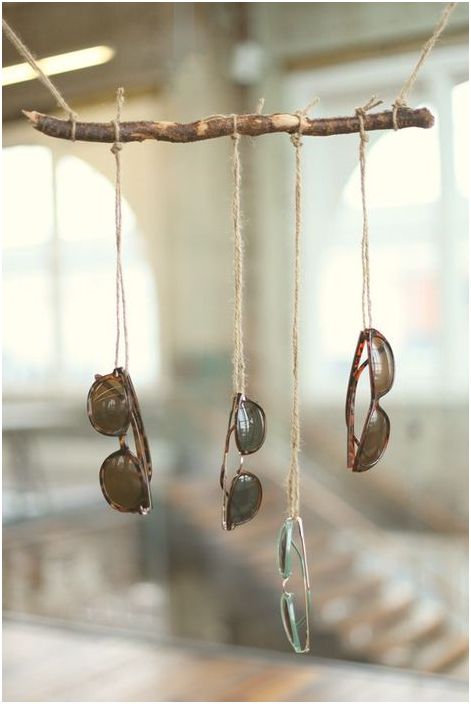 13. Conventional tourniquet as a glasses holder

It is convenient to store glasses in homemade textile pockets, and the installation of colored ribbons, fixed on the wall, will become not only a practical organizer, but also a beautiful decorative element.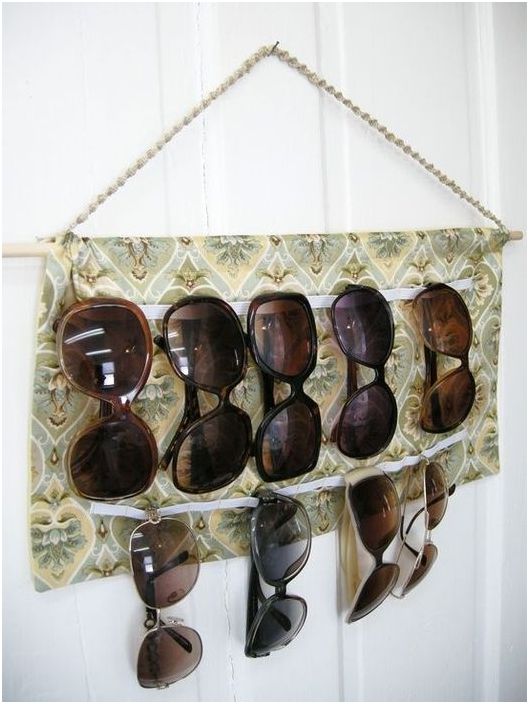 14. Textile organizer for glasses




15. Colored ribbons and fashionable glasses – a stylish combination

Often, along with a collection of glasses, there is nowhere to store your favorite jewelry. To solve this issue once and for all, it is worth making an original jewelry organizer that will help keep them in perfect order..