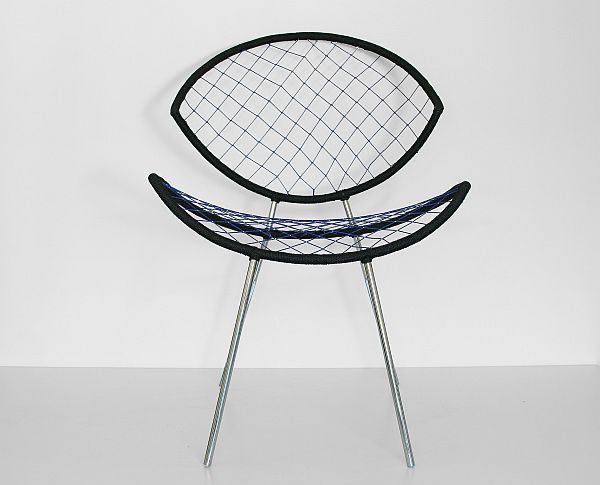 When purchasing furniture, we pay attention to its appearance and convenience. This project ideally combines beauty and practicality, which was the result of a non-standard approach.
    Fishnet designer chair – modern classic
Featured designer chair Fishnet (translated «Fishnet») today looks truly modern.
Our readers will be interested to know that this piece of furniture was created by master Sadi Osis back in 1959. This elegant piece has been gathering dust in obscurity for more than 50 years and has found a new life thanks to Karre..
The idea to create such a chair was born during the developer's experiments with materials that are clearly not suitable for the production of furniture. He tried to understand the possibilities of their practical application..
An ordinary fishing net stretched over a metal frame is still striking in its aesthetics today. At first glance, it does not seem comfortable and sturdy enough. In fact, Fishnet is ergonomic and able to support a decent weight..
Using non-standard materials, the company produces chairs in stainless steel and hand-woven fishing net. They can easily be imagined on the deck of a yacht on the high seas, which inspired the designer.