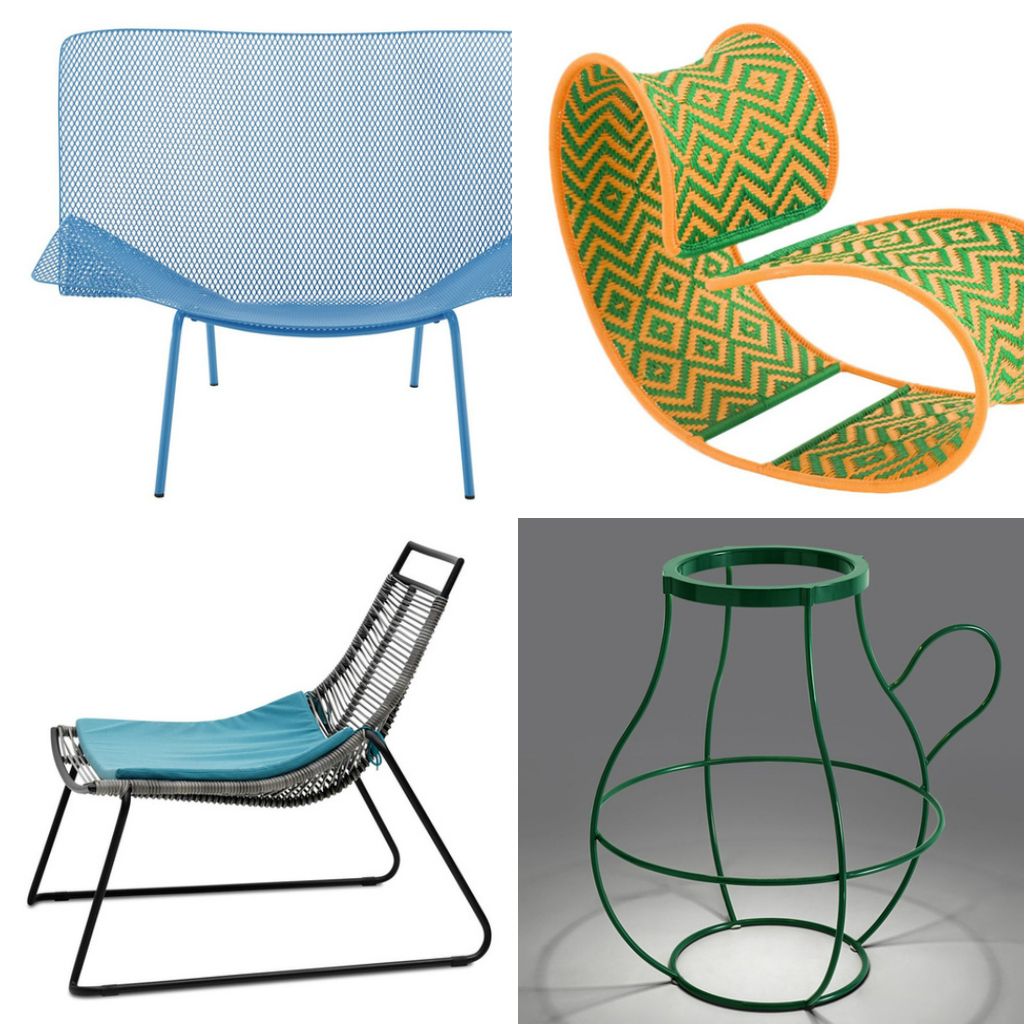 So we waited for warm days, which will allow us to enjoy a wonderful outdoor recreation. But in order for it to be truly cozy and comfortable, we have prepared for you 30 unique models of outdoor furniture and original accessories, which you cannot do without..
Original furniture: photo
Rocking chair M'Afrique won't take up much space. Easy to carry, allowing you to move from one scenic corner of your backyard to another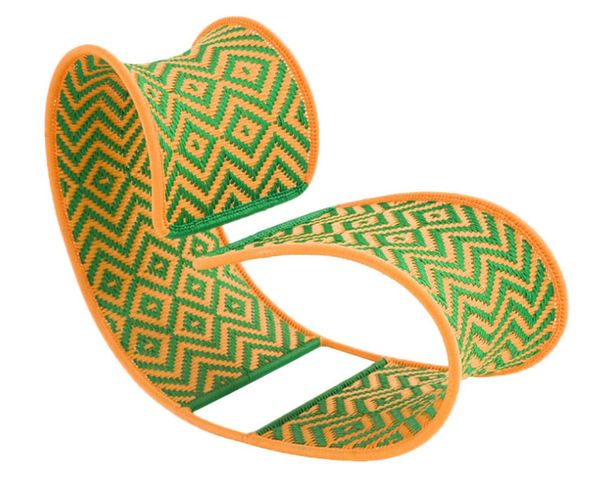 A garden lamp designed by Dmitry Loginov will not only become an original decoration, but also illuminate your terrace or veranda with a dim but soft light.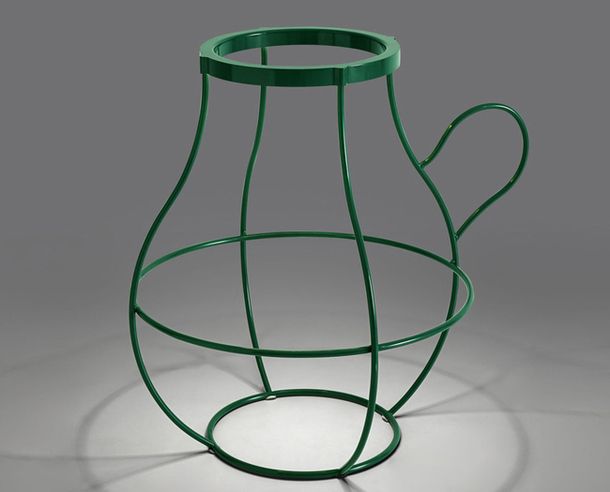 How you want to sit in the shade of trees on a warm evening. But sitting in complete darkness is not very comfortable. To eliminate this disorder, the BDlove garden lighting fixture was created according to the sketch by Ross Lovegrove..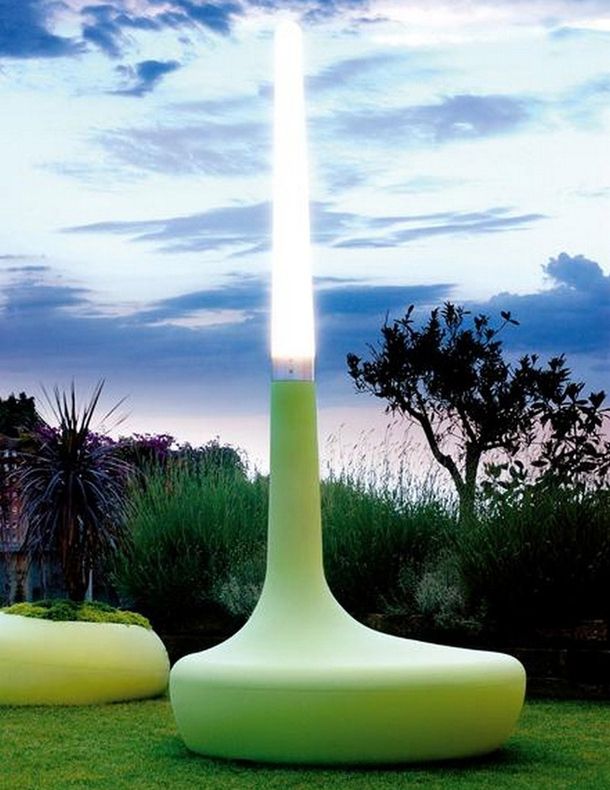 How you want to lie on a cozy sofa, but not in a stuffy room, but in the fresh air. A soft piece of furniture by Louis Crusoe, which was created for such a rest, will help to settle down on the terrace in a homely style. You can buy such a necessary and beautiful thing in the Home Concept boutique.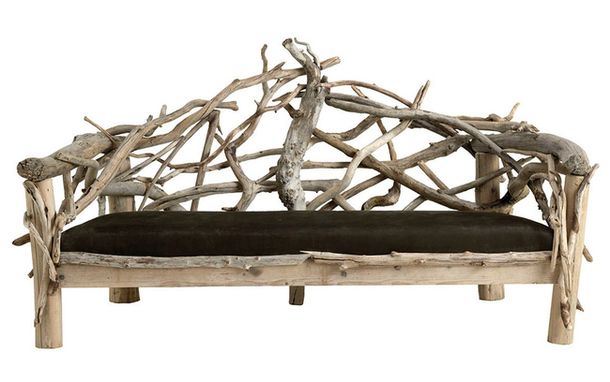 An amazing and original armchair, which will cost you almost 300 euros, will be a great addition to the sofa we described above..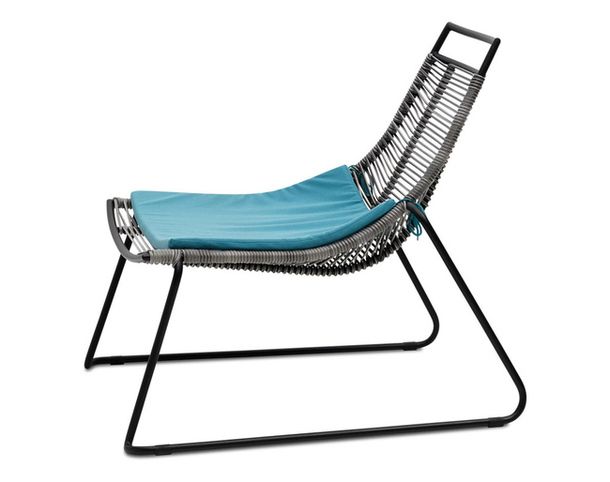 Our headset lacks a good durable table, it can be purchased at the Danish Store, pay special attention to the Ford model, it is best suited for decorating an open terrace.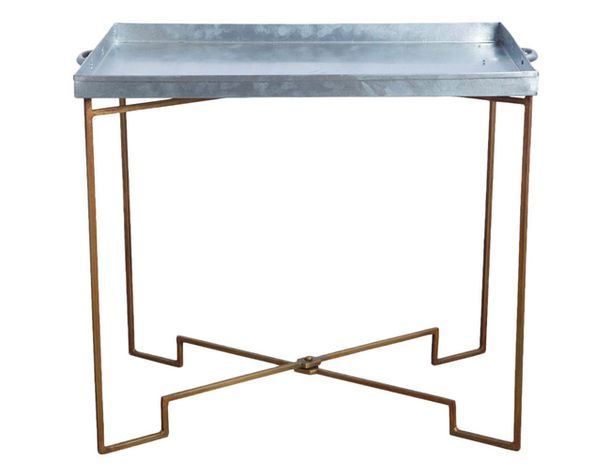 Flowers bloomed in your garden, the first leaves appeared on the trees, birds sing their trills. To enjoy all this beauty, take the Swingrest bed, place it in the most picturesque corner and enjoy a comfortable life and beautiful nature..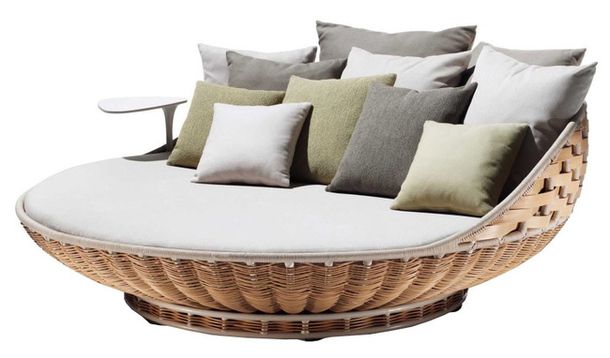 But this extraordinary chair, designed by Fabio Novembre, will not leave anyone indifferent. It will perfectly fit into the interior of an open veranda or into the most beautiful, secluded corner of your personal plot..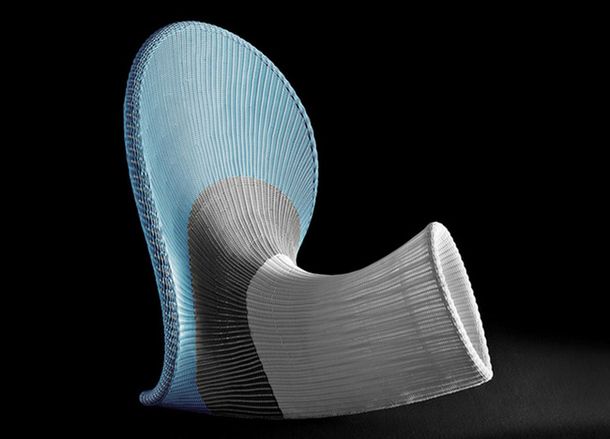 Do you feel like dining outside? Then set the Emu Pattern 520 table and enjoy a pleasant time in the garden at a beautiful table and a delicious lunch..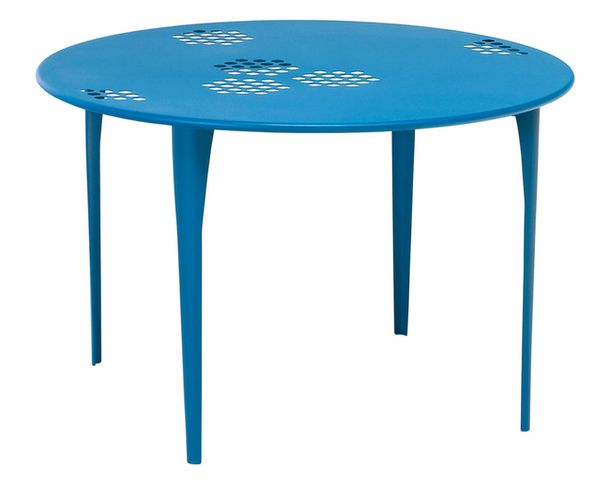 If you want to always hear birds singing in your garden, lure the feathered artists to you – buy a feeder for them from the Eva Solo studio at a price of five and a half thousand rubles.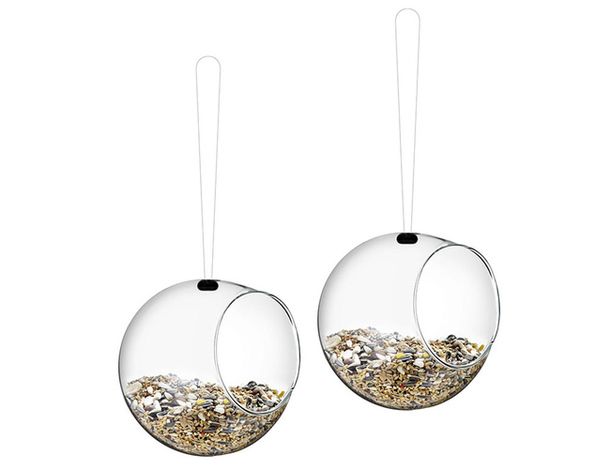 In a country house, there must be a deck chair swing. It is both a decoration of a green lawn and an irreplaceable piece of furniture that will help you relax and even feel like a child. This excellent model can be purchased in the Ambiente Direct boutique for only one and a half thousand euros..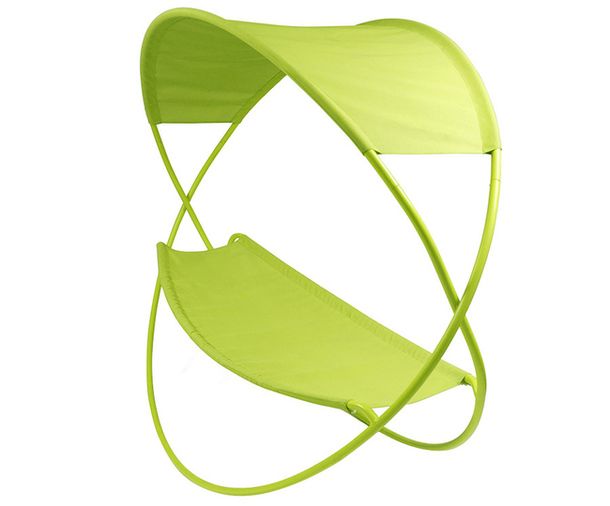 Decorating your garden and expelling the darkness of the night from it in the evenings – the Romeo lamp will successfully cope with this task. To become the owner of this beautiful and necessary item, just 50 thousand rubles and a trip to the nearest Svet Berry store.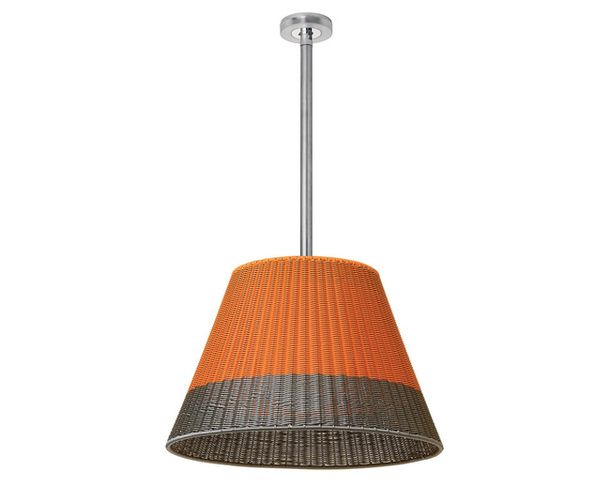 And here is another chaise longue, also original and also comfortable. It can be laid out in the garden, or you can take it with you on a picnic. Of course, you have to buy it first. Score «Flat interiors» provides such an opportunity for 450,000 rubles.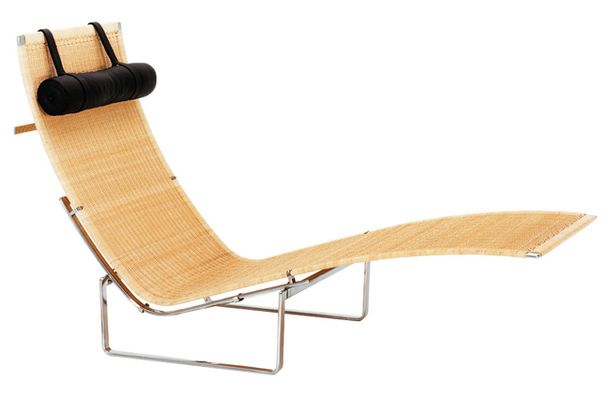 Cozy silence, soft sofa, comfortable interior – excellent conditions for a pleasant stay. One of these conditions was taken care of by Paola Navone, who created a sketch for the excellent sofa shown in the photo..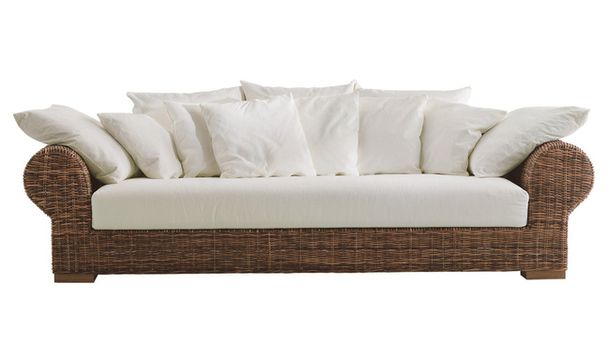 And here is an extra-modern piece of terrace furniture. Until recently, it was not in nature, but today it attracts more and more attention with its universal form and practicality. Speech about the couch-pavilion from the Kettal company.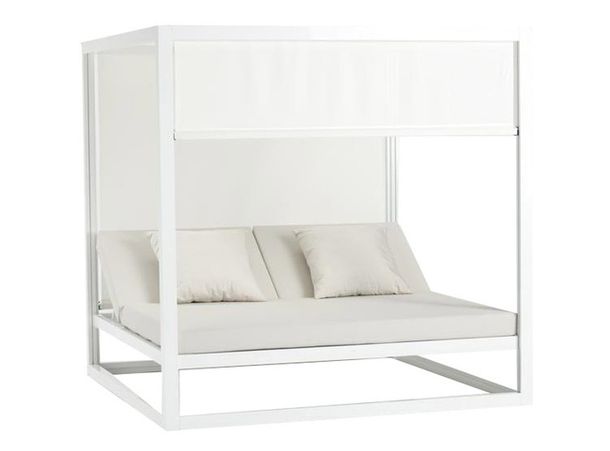 Lunch in nature should be not only healthy, but also comfortable. This is achievable with the Gardenia chair. Lightweight, comfortable, delicate – these are the main qualities of this piece of furniture..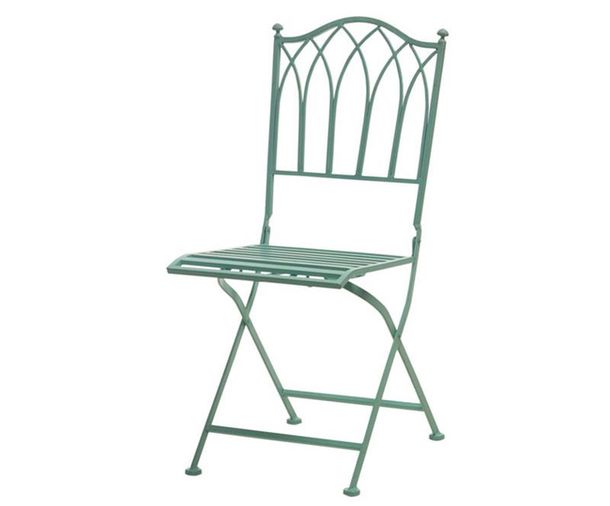 The famous designer François Azambour in the last century has developed a wonderful piece of furniture that will now serve you to decorate your country house – this is the Grillage chair, which costs 50 thousand.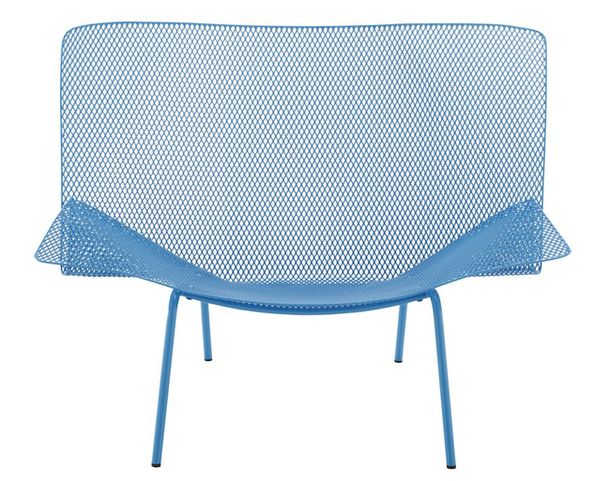 We endlessly talk about quirky and unusual items, such as this Flux stool designed by Jersey Symur. Take a closer look at it, perhaps it is with its help that you will create a special atmosphere on your terrace..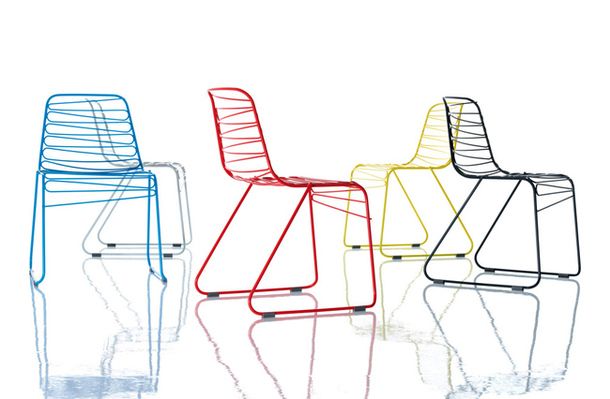 When leaving for nature, you want to take with you a lot of convenient items that will allow you to rest and relax. A comfortable chair like this foldable copy is exactly what you need.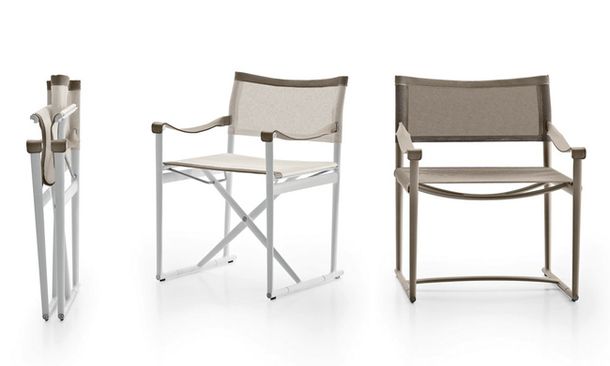 Barlow Tyrie has created a beautiful terrace suite. It will allow you to give her a relaxed look, as well as sit comfortably in it with friends or family and have dinner, inhaling the smells of the night garden.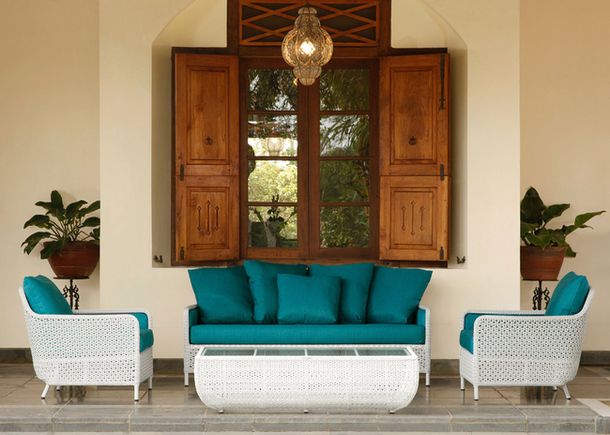 The spider web chair is the result of the designer's creative imagination. Convenient, comfortable, beautiful and at the same time uncomplicated. Completely in the spirit of the times.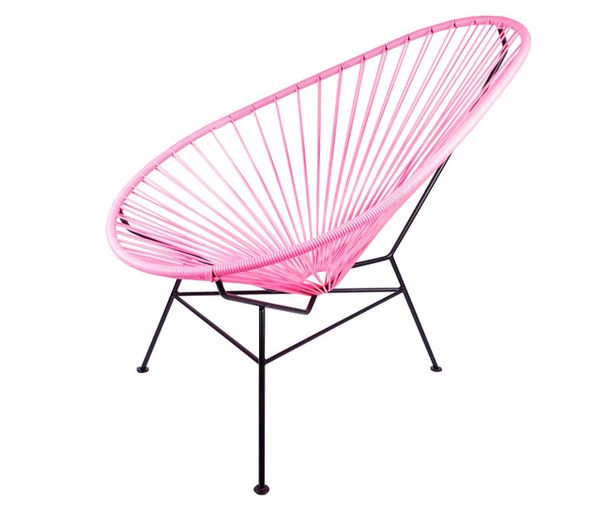 And again a chaise longue, this time Wave. Modern, comfortable, stylish and comfortable. With him, a good rest is ensured in the garden, in the country, in a country house.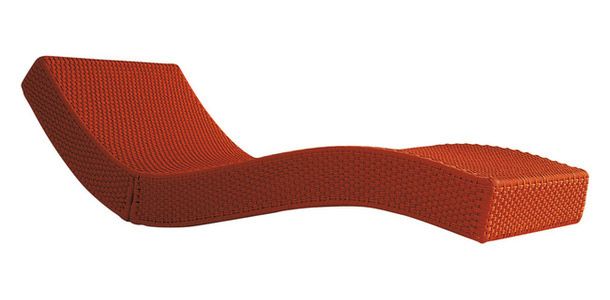 It is not always possible for us to select individual interior items for one room, for example, for an open terrace. So we pay more attention to headsets like this one presented by Cane Line.
You can sit on this chair and admire the beautiful flowers in your garden, or just dine on a comfortable massive table..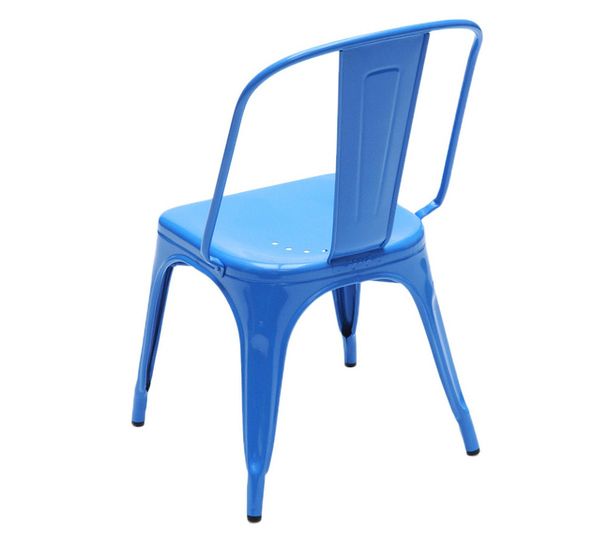 This photo shows another lovely and comfortable sun lounger. Modern people no longer imagine their life without such a convenient attribute that makes outdoor recreation or a personal plot as convenient and comfortable as possible.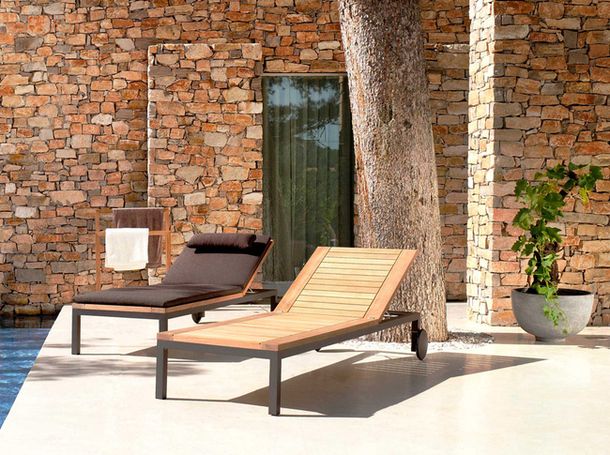 This is also a chaise longue, but it stands out among others with an unusual design. However, the convenience and comfort are traditionally high class. You can also take him on a picnic outside the city or into the forest.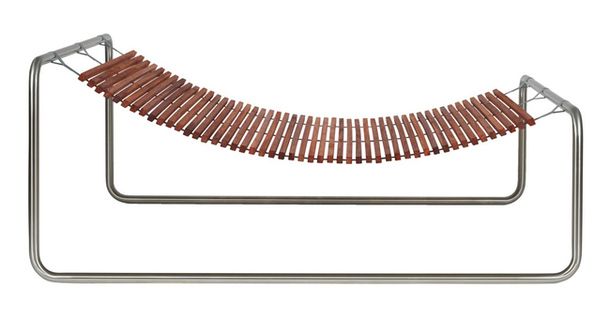 Having visited the Garden of Eden store, examining its entire range, take a look at this charming and luxurious Kenya sofa, it will decorate your veranda or garden path in an original way, sitting under the shade of trees.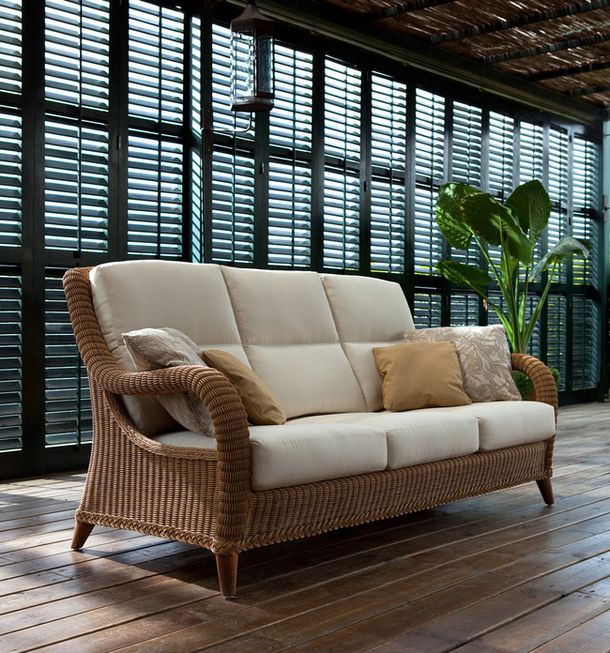 But this chair can complement the sofa described above and add harmony to this extraordinary ensemble, ideally in harmony with the greenery of the spring garden.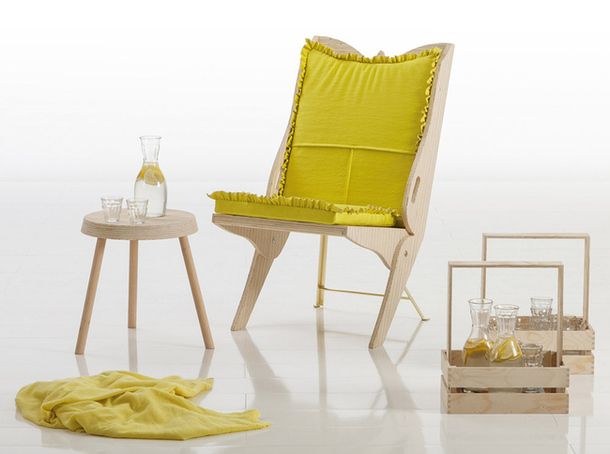 A luxurious umbrella will help you hide from the hot midday sun, the price of which may seem high – 1,600 euros, but if you still buy it, you will understand that it is really worth the money.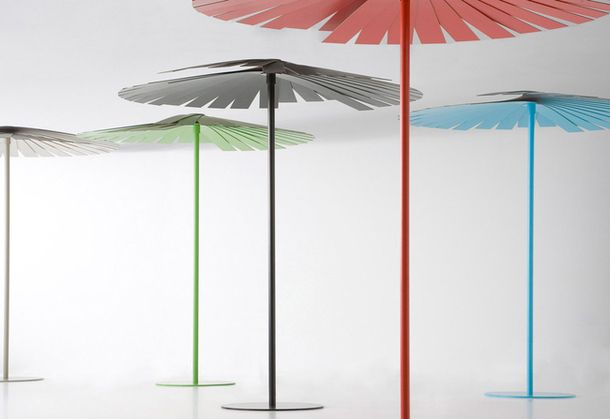 Here is another beautiful, chic and soft Hoop sofa. We suggest you install it under the canopy of the terrace or under the shade of trees in the garden..