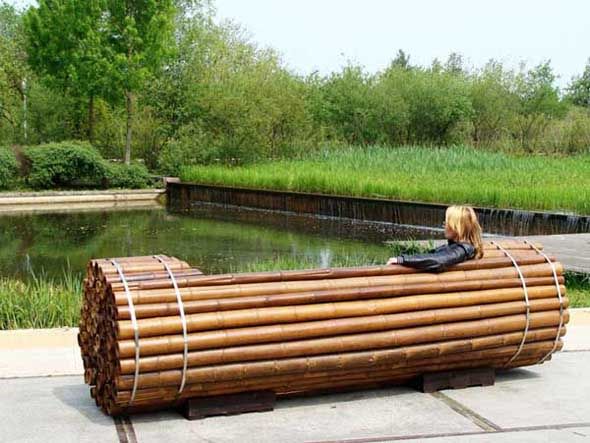 In the creative hands of a designer, benches can turn into a unique garden accessory that emphasizes the unusualness of the area, or harmoniously merge with the interior of the building..
Fancy shaped benches
They can be placed in the most unexpected places and give them the most bizarre shapes..
Making a bench is like reinventing the wheel: each time a new design, materials and decoration. Some of them turn into real works of modern art.
The bench placed in the building of the museum turns into one of the original examples of postmodernism: its panels unravel before our eyes and are rapidly carried up – it seems that a little more and only a bare frame will remain.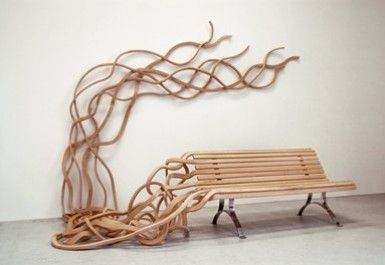 The modest elongated structure, housed in the greenhouse, serves as an excellent haven for the visitor seeking solitude and tranquility without distracting from the natural beauty of the plants..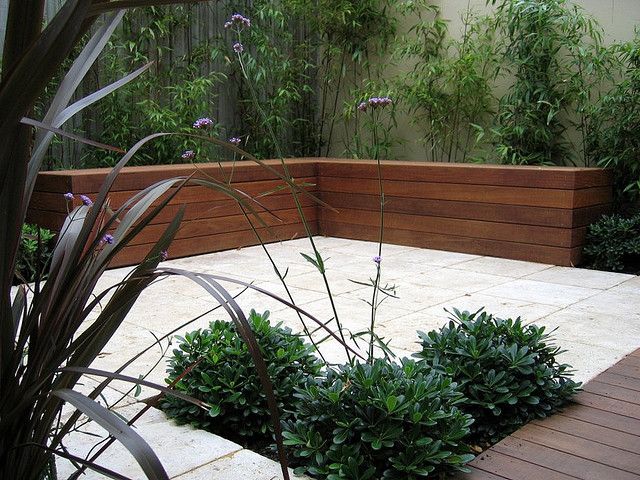 Crazy clubs of unwoven slats create a dynamic picture in a park decorated in a classic style.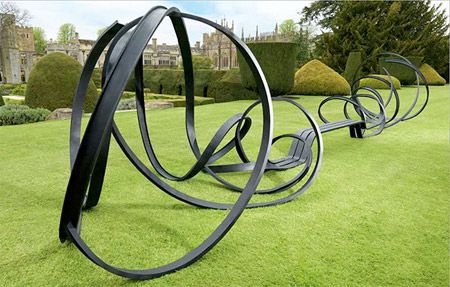 To the industrial society – ergonomic benches: designers are thinking about the functional component of the urban landscape.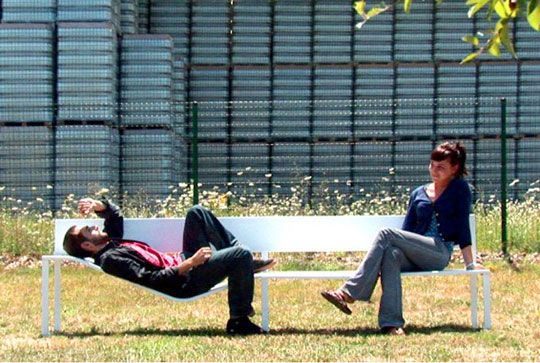 A bench in the form of a huge bundle of brushwood unites with the surrounding green spaces and a refined pond, awakens the historical memory of the connection between man and nature.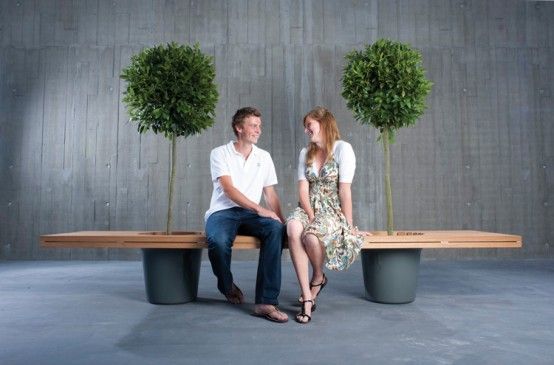 The loving mood is supported by small trees with round crowns, built into a wooden platform, which is held by stone tubs.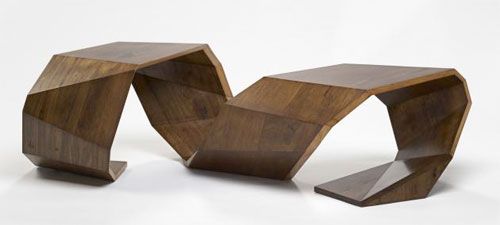 Curl-like curves promote a friendly atmosphere and communication, bringing vacationers face to face.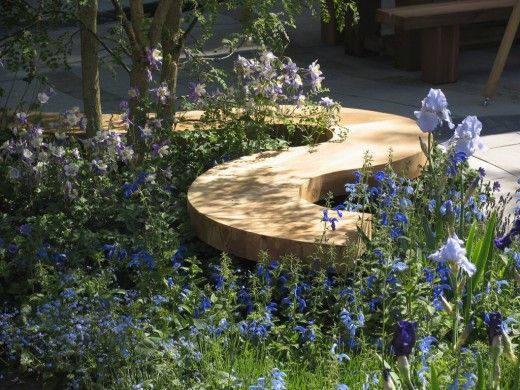 In the thickets of grass, flowers and trees, a wooden broad-backed «snake», invitingly inviting to sit down and enjoy the tranquility of plants.