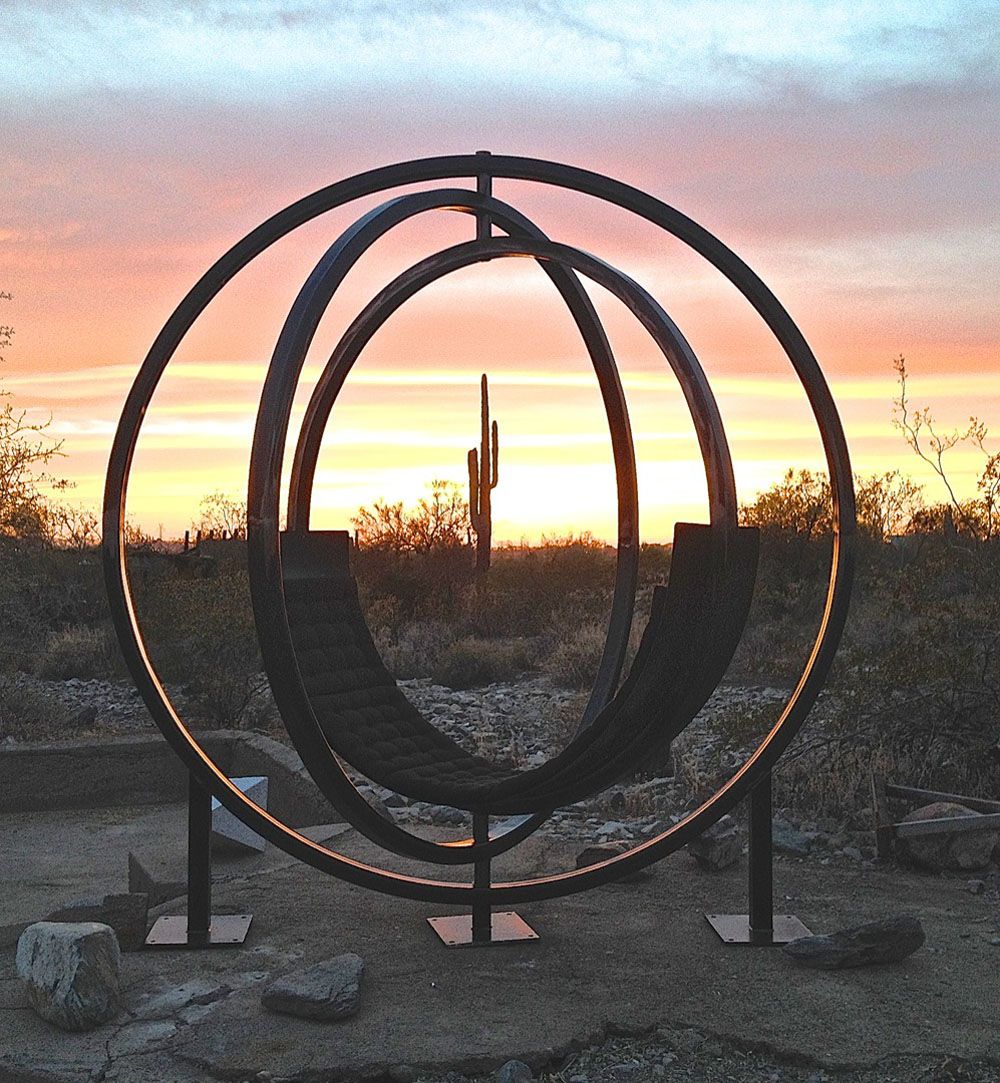 If you are carried away in your imagination to the corner of your dreams, to a place of wilderness, where no one will bother you and you can finally be alone with yourself, what exactly would you imagine? This is what Etazin Lounge Chair designer Kate Brown imagines..
Swivel chair, cool furniture design idea
The original solution of a chaise longue chair completely changes the views we are used to about upholstered furniture. At first glance, one gets the impression that we are dealing with a modern sculpture that vaguely resembles an office perpetual motion machine..
The steel structure with an internal ring rotation mechanism is … a chaise longue! Like this!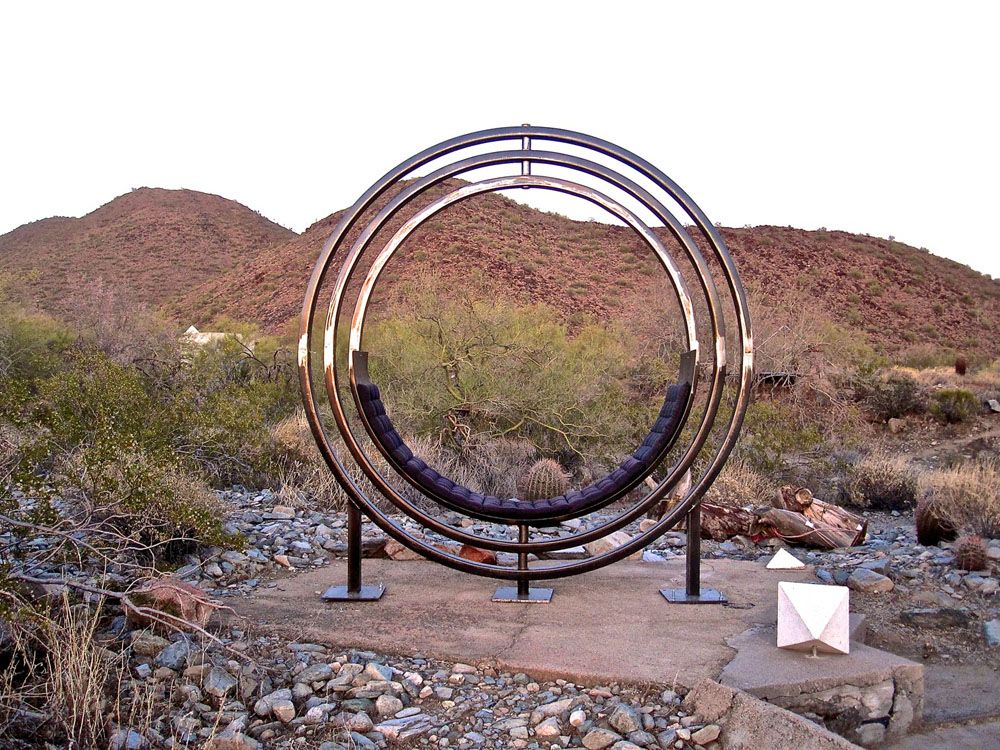 The chair looks quite voluminous: it is quite possible to sit there together. At the same time, its unique feature is such that the inner rings can rotate 360 ​​degrees, allowing you to contemplate the surrounding space, spending hours in the open air.
Do not worry about the condition of metal parts in case of rain, as the steel is equipped with an anti-corrosion coating that provides for a long time outdoors.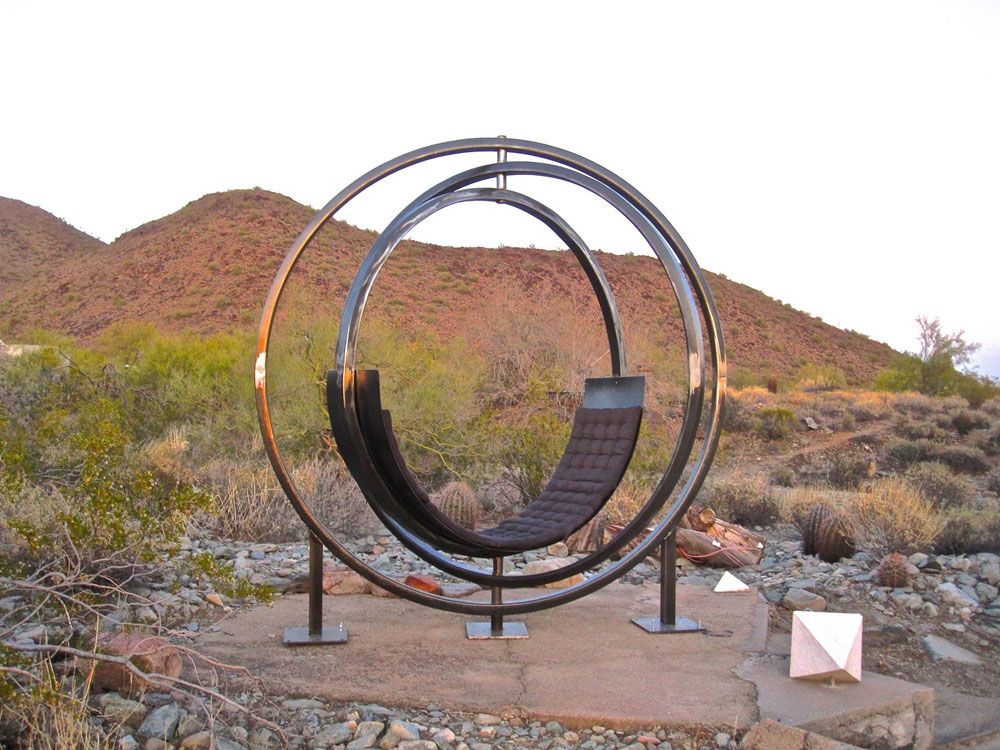 The chair cushions are removable, made of genuine leather, which makes it very easy to use. Every connoisseur of comfort and perfect relaxation would probably like to have such furniture in his courtyard of a country house, enjoying the serenity and contemplation of the uniqueness of the world around.