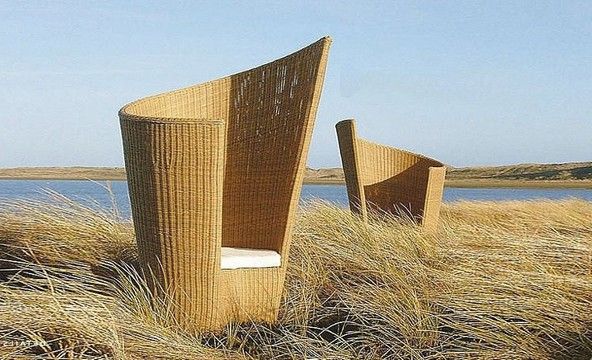 Many people think that resting in a gazebo, a place where you can sit under a roof, only a garden swing will compete. However, the new unusual country furniture itself creates a shadow, although not all of its items have a canopy.
Garden furniture
Stylish garden furniture – armchairs and sofas that cover your head from the sun and create a cool shade, serve as a good decoration of the site.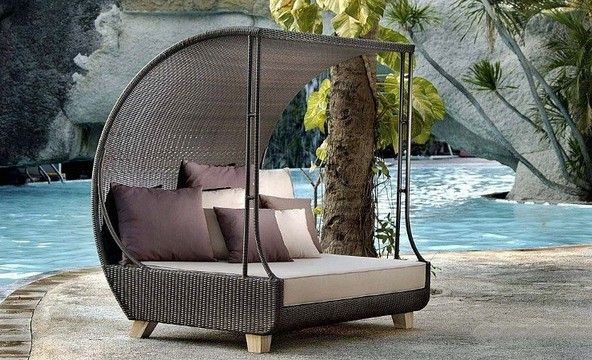 In the scorching heat, it is rather inconvenient to move the umbrella, trying to catch the shadow. But purchasing such things with stretched canvas awnings or a built-in umbrella, you will always enjoy a comfortable stay on hot days..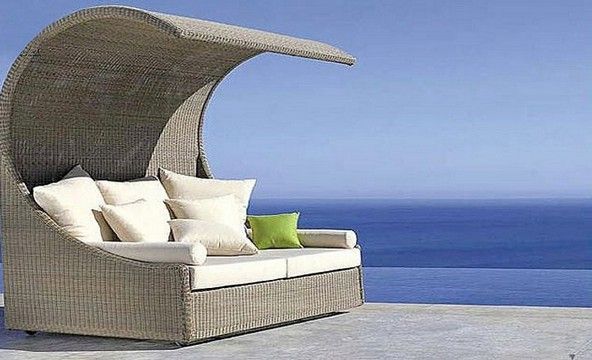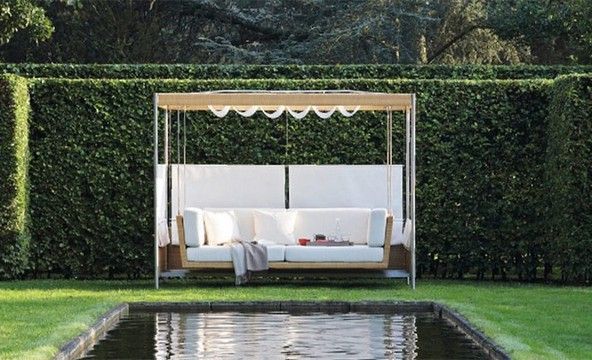 The formation of your own shadow in different elements of the collection can be represented in another way: one side of the product, consisting of the same material as the entire object, is sufficiently higher than the rest, which will certainly hide from the scorching sun on your personal plot.