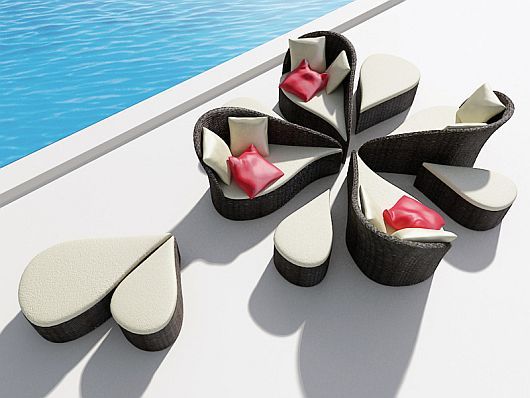 As we have already written, floral motifs in the interior are in trend again. And the wonderful Fiore modular furniture from B-alance, created by Shirley (Xue Qin) Sun Benoit from the Swiss company Impulses International Furniture, is a vivid confirmation of this..
Furniture and flowers
Fiore means flower in Italian. Indeed, each element of this ensemble is like a separate petal, and together they form a flower of amazing beauty..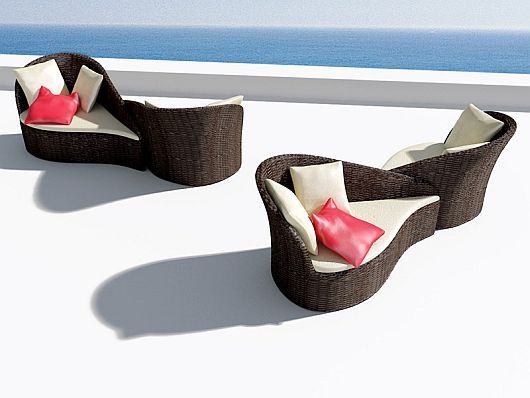 The collection consists of several sofas (179 x 105 x 97 cm), coffee tables (122 x 75.6 x 39 cm) and foot puffs (162 x 98 x 39 cm).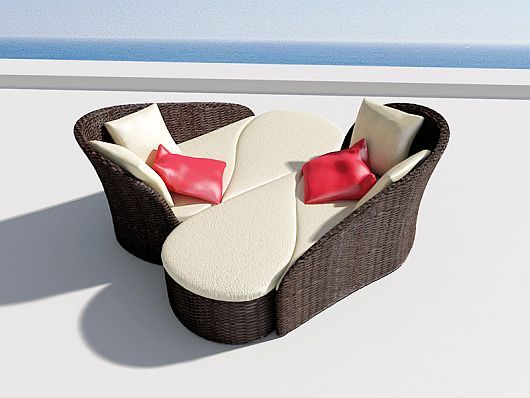 By using all kinds of combinations from these objects, you can create a variety of compositions that will successfully fit into any environment.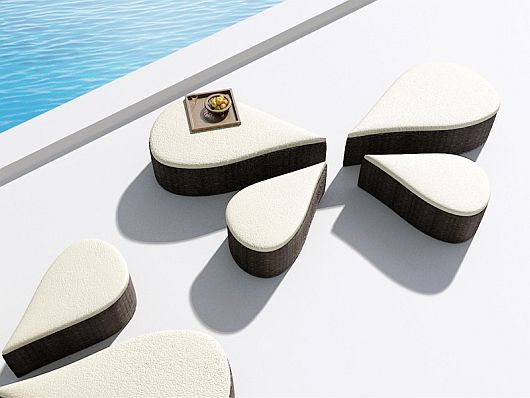 Practicality
The aluminum frame and rattan wicker base make the furniture practical and resistant to sunlight. Thus, by placing this, without exaggeration, an art object in your garden, backyard or lawn, you will organize an ideal outdoor recreation place for two or for a whole company..