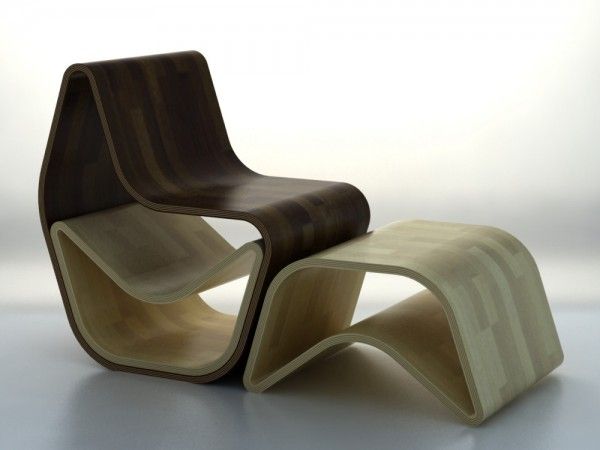 One of the most common ways of modern design is biomimicry. Architects use it extensively to create stunning buildings and structures, they draw inspiration from nature and borrow ideas from designs improved by evolution.
Here's a great example of this kind of creativity, ergonomics and style – all in one set – a wooden chair that can be used in several different shapes with ease..
This kit has a very unusual design: it can be used as a single chair with a separate footrest, or as two separate chairs, or a chair and two chairs, or even as a chair with a footrest and a chair!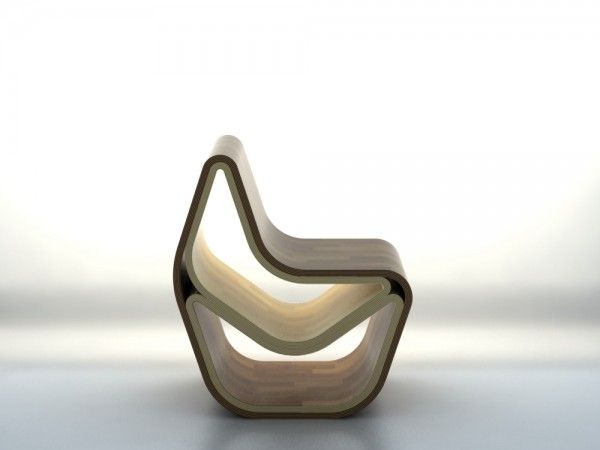 The designer was inspired by the rings that can be seen inside the tree trunk, which actually represent the age of the tree..
The set consists of beautifully crafted layers of curved plywood that are used to recreate the ring as the basic shape. Smooth curves together with a polished surface combine raw materials and rustic appeal with modern design trends in a lightweight form.
Such a set is perfect for your living room as well as office space. You can simply remove extra parts from the main chair when not needed..
This tends to be extremely ergonomic and ideal for those who love furniture that can be used for different purposes but also save space..