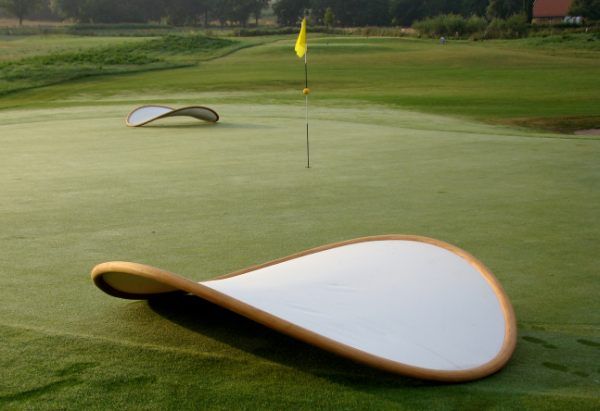 We continue to introduce you to interesting and unusual elements that can make your home interior even more comfortable. Today I would like to show you a garden rocking chair of a completely unique shape. This chair is one of the recipients of the renowned Red Dot Product Design Award.
Futuristic circles on the grass
Austrian designer Gisbert Baarmann was inspired by the petals he saw on the lawn and created a graphically perfect structure that is both stable and swinging..
The author himself calls her «hyperbolic parabola». The idea was based on the outlines of a circle, curved in such a way that its opposite points, as it were, tend to each other.
The result is a saddle-like configuration of a wooden base that stably maintains the elasticity of the woven cover itself. «Stamisol», a brand of fabric from Ferrari.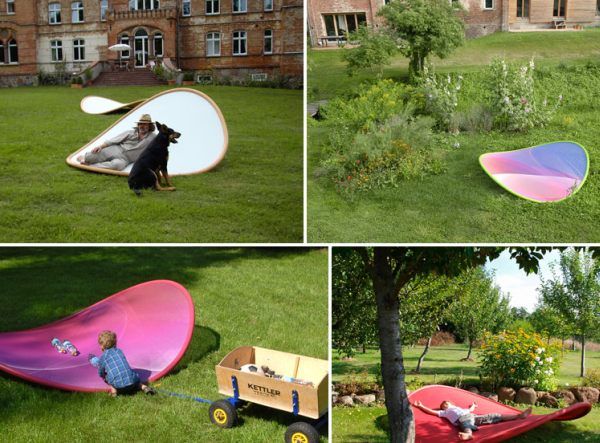 The wooden rocker frame is handcrafted and laminated to keep moisture out. The fabric stretches very well and returns to its original size and shape just as well.
This piece of furniture can be made in a variety of colors and with any logo you want. It can be used not only as garden furniture, but also in the house..
Lightweight and durable rocking chair design is equally well suited for sun exposure and sun protection.