Today, the fireplace has long ceased to be used exclusively for heating the house. Modern design solutions in 2018 offer stunning interior ideas. The fireplace will fill the house with a calm and cozy atmosphere. Near it, you can arrange a beautiful seating area by placing a compact sofa or a couple of armchairs.
As a rule, it is the fireplace that becomes the centerpiece of the living room. The choice of furniture, decorative elements and, in fact, the style of the room itself will depend on its location and design. The fireplace is installed in or near a wall, so it is important that the floor is strong and can withstand heavy loads.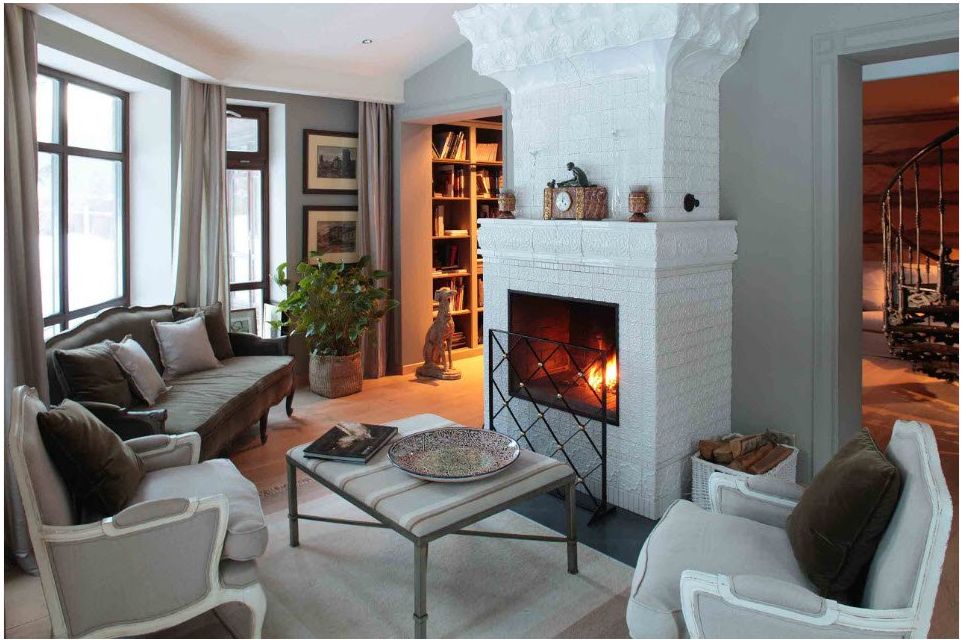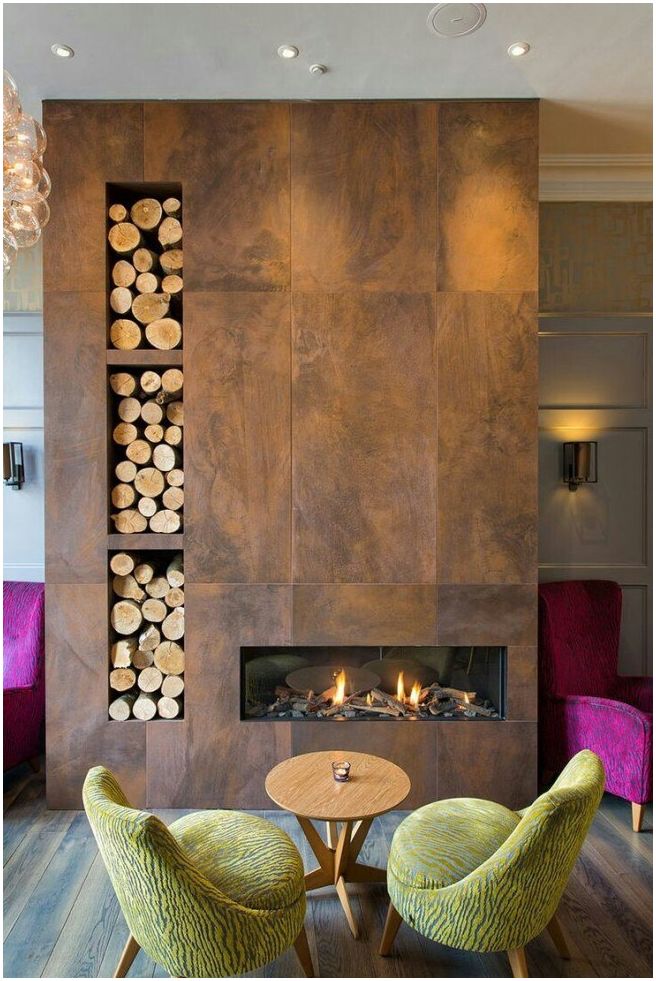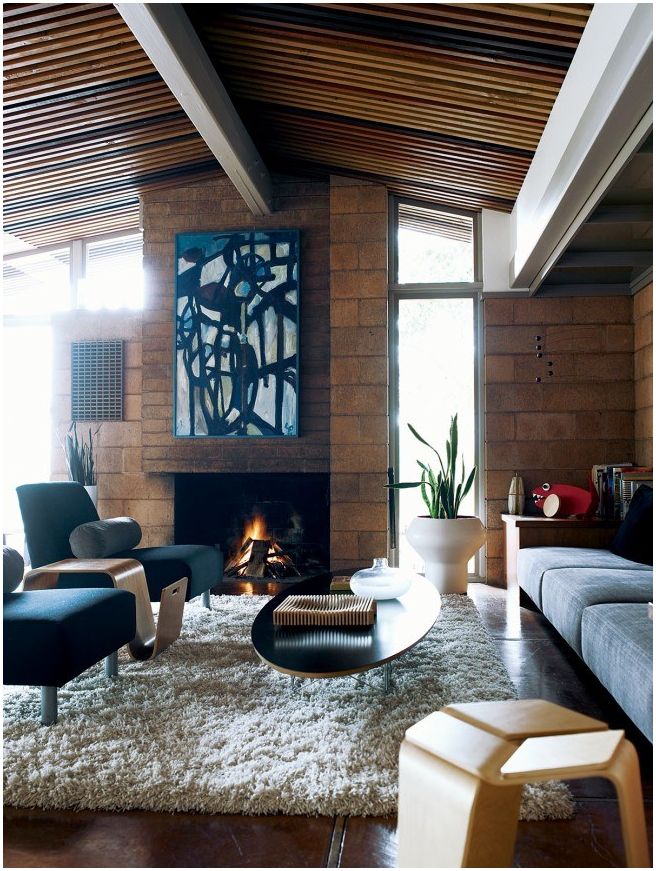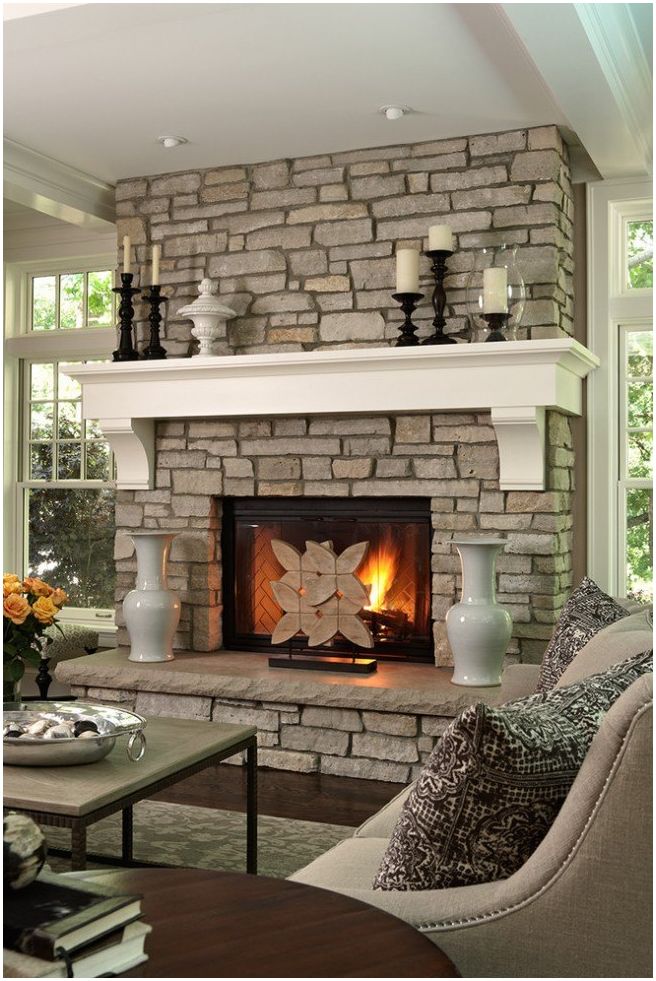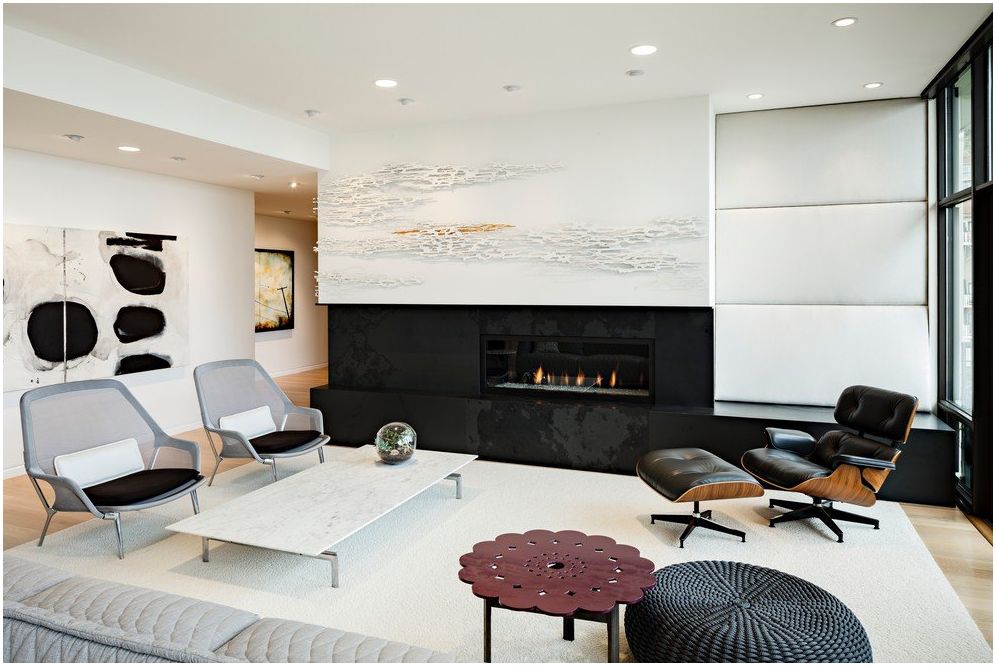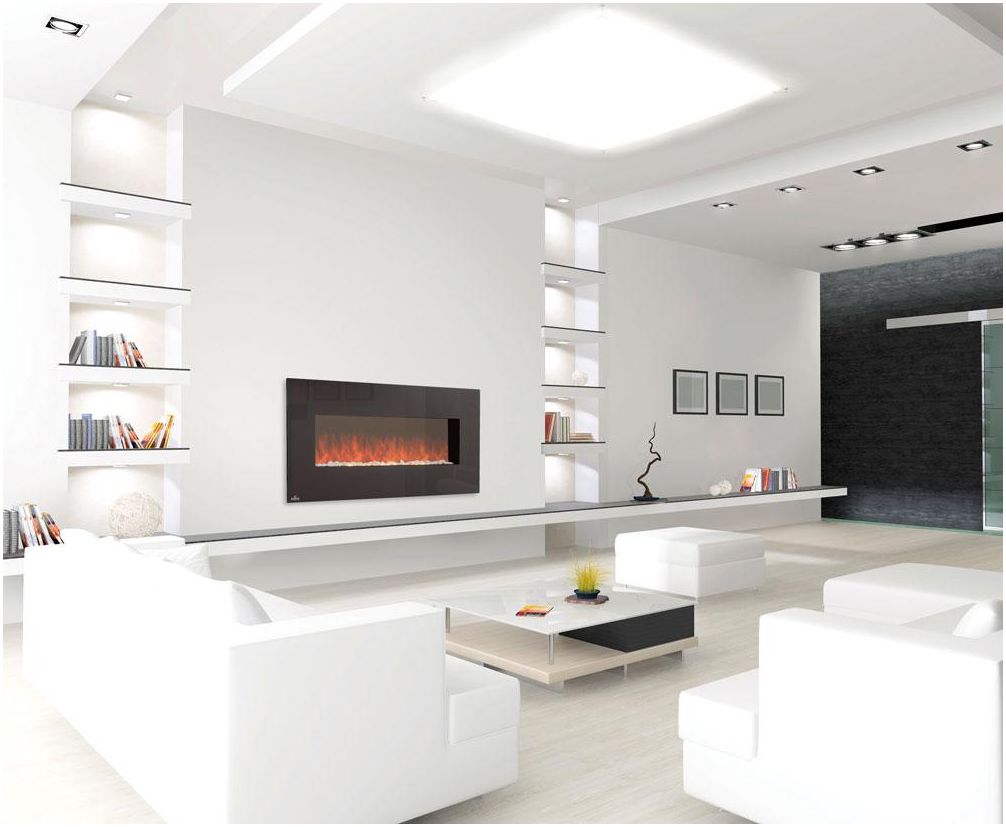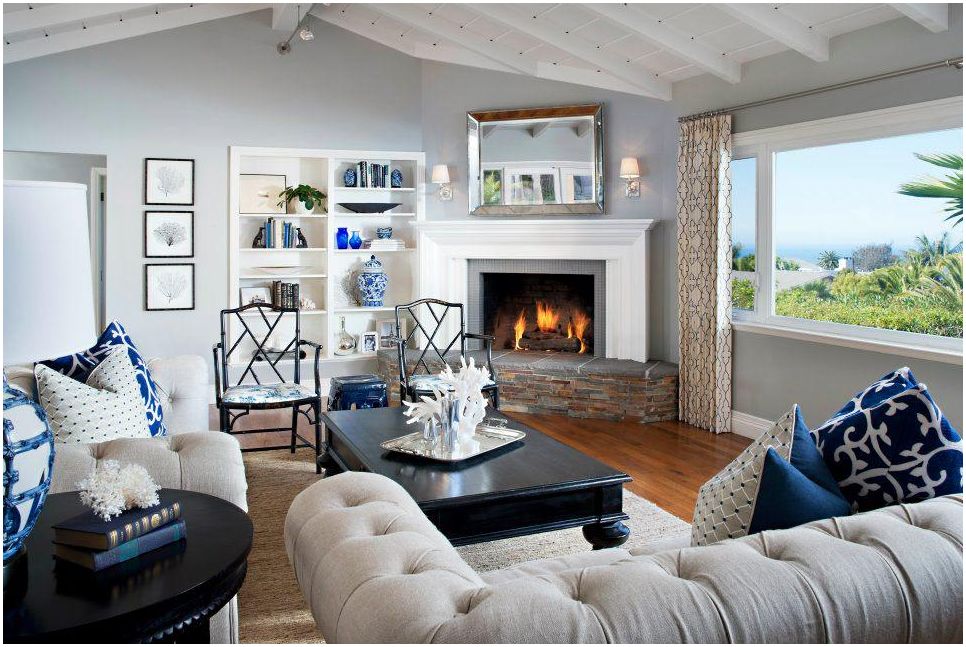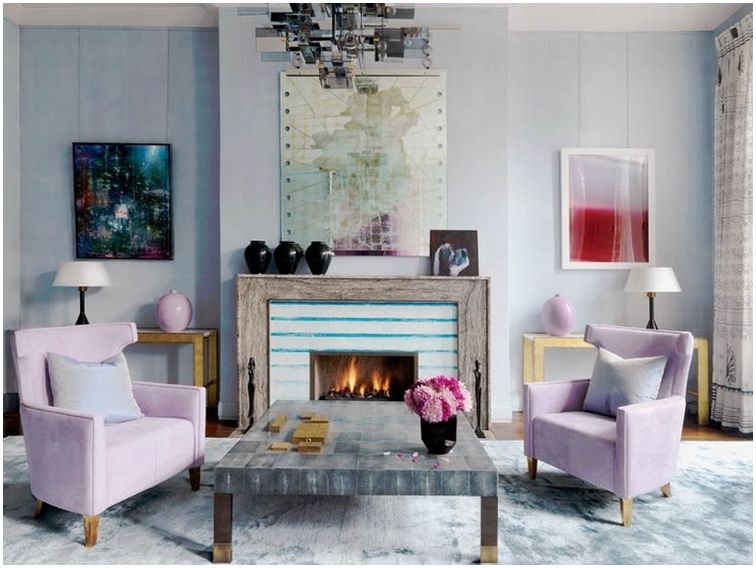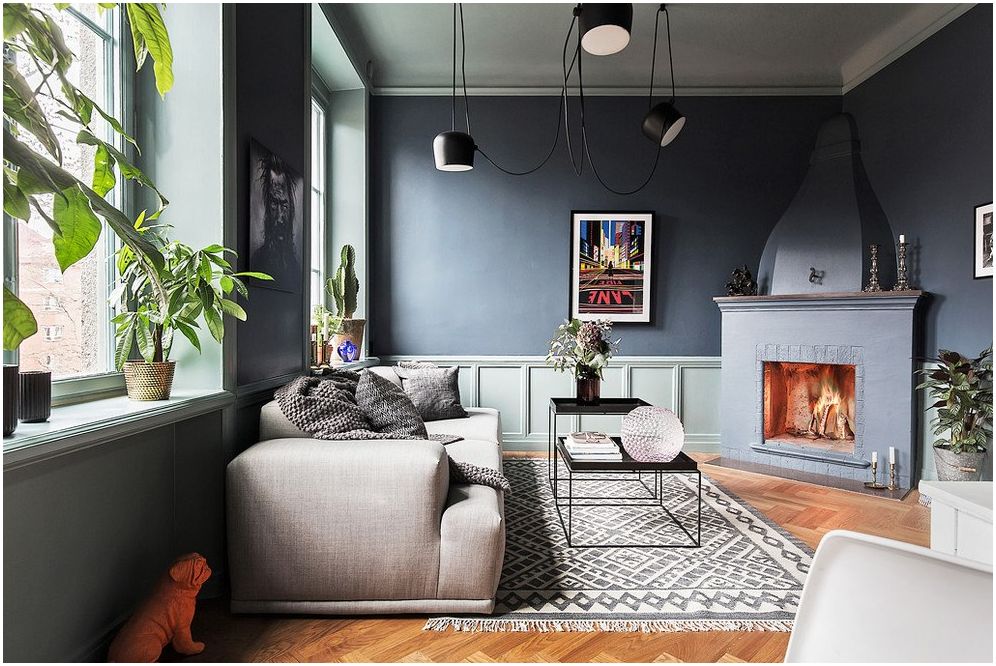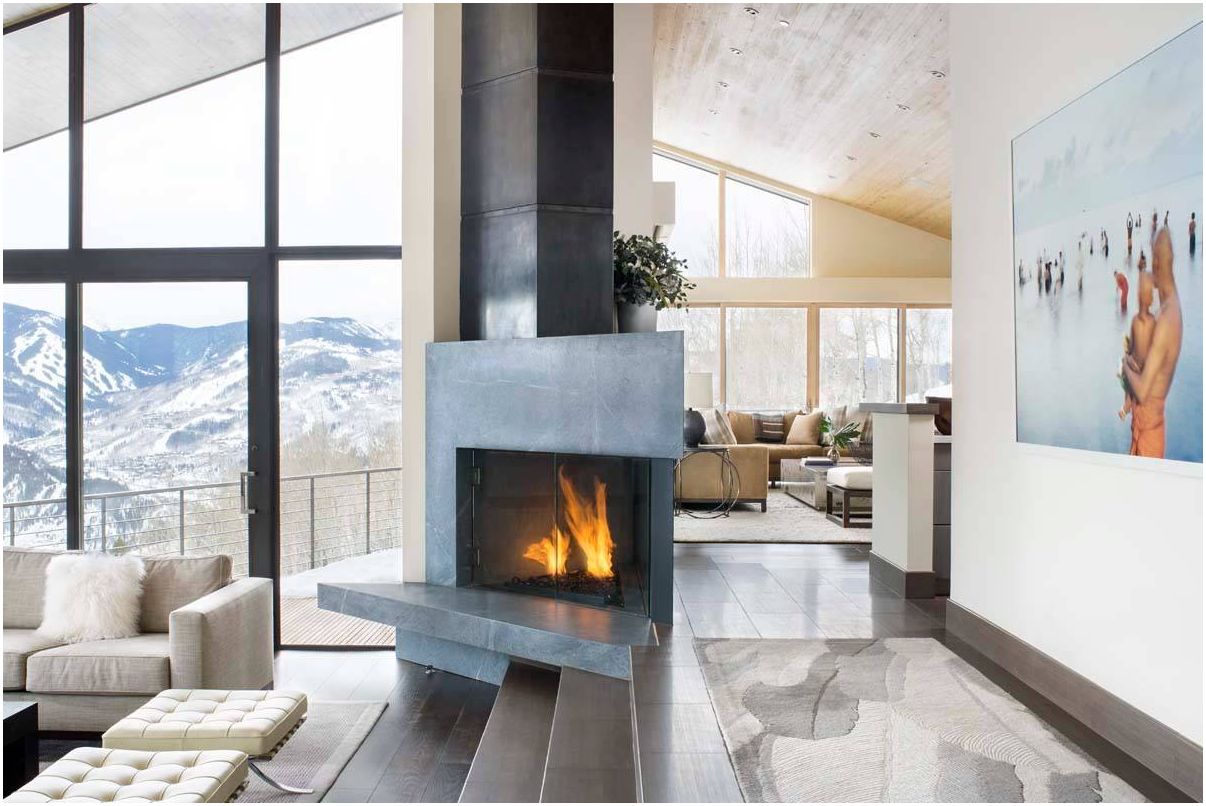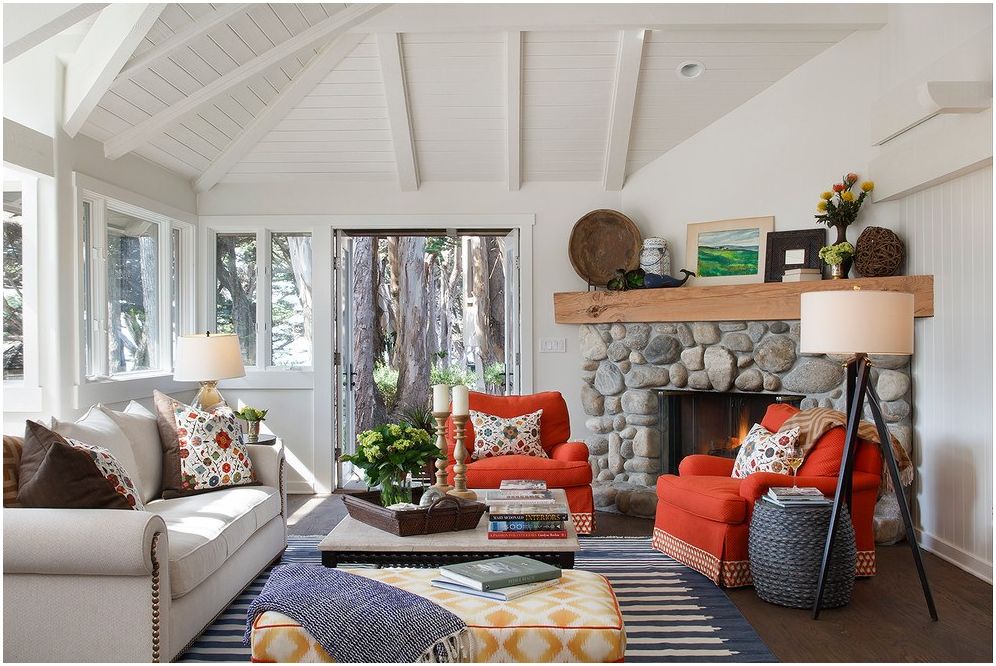 Where to install?
When choosing a place for a fireplace, it is important to focus not only on personal preferences, but also take into account some of the nuances:
the fireplace can be installed both on the inner wall and on the outside;

it is important to decide on the place where the chimney exits, because of this, the internal walls are not always suitable for installing a fireplace;

placing a fireplace on an external wall will require permission from the relevant authorities in order to bring the chimney out into the street;

when installing a pipe in a wooden house, observe all fire safety measures.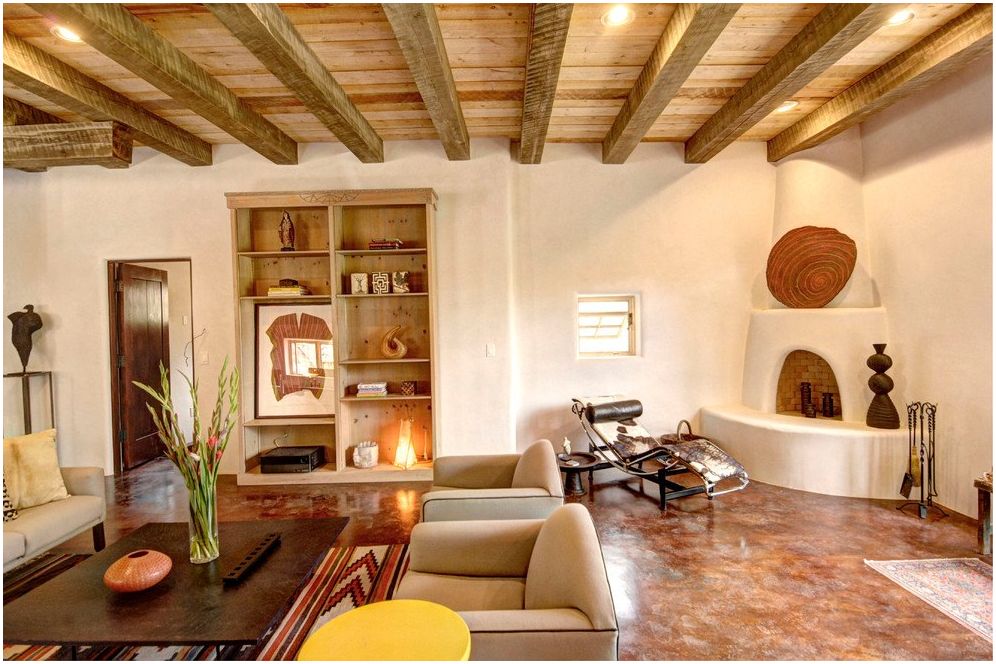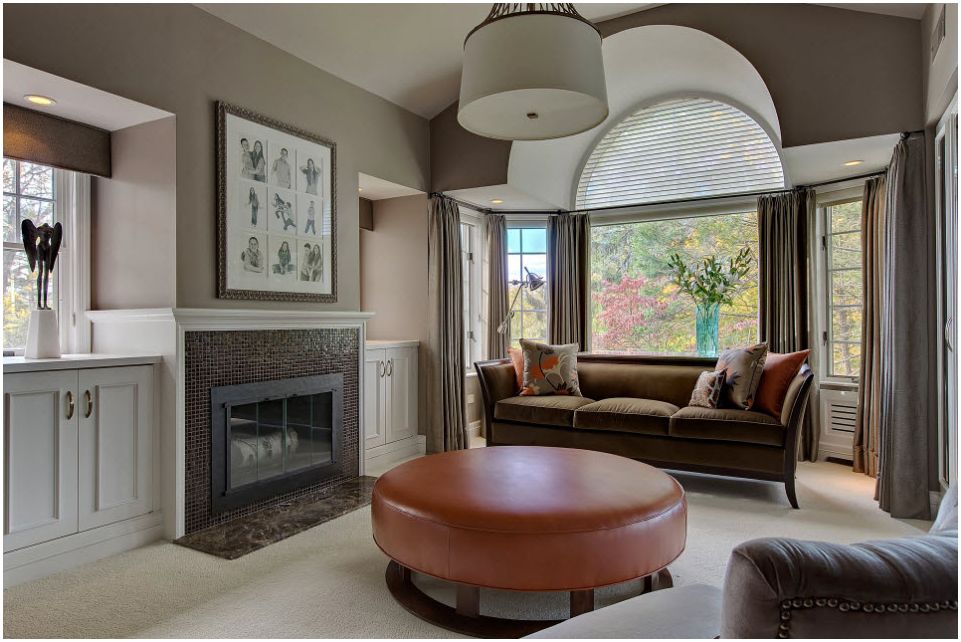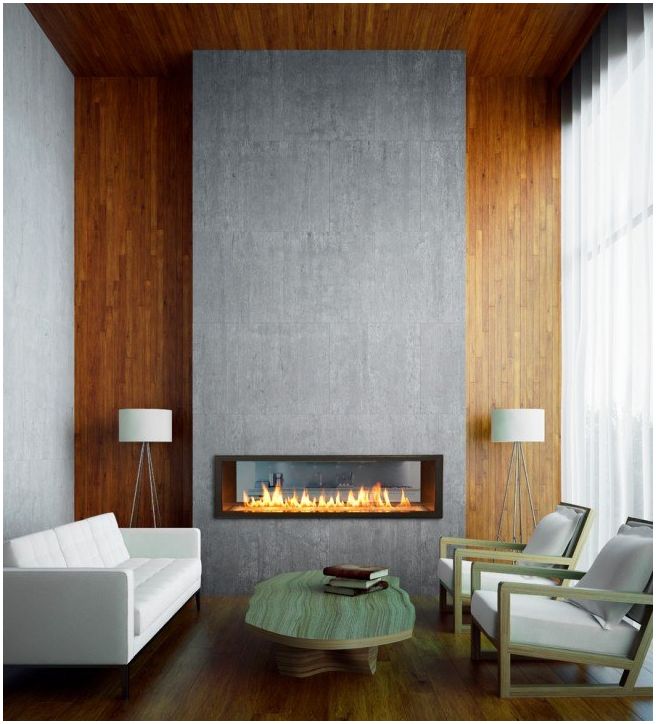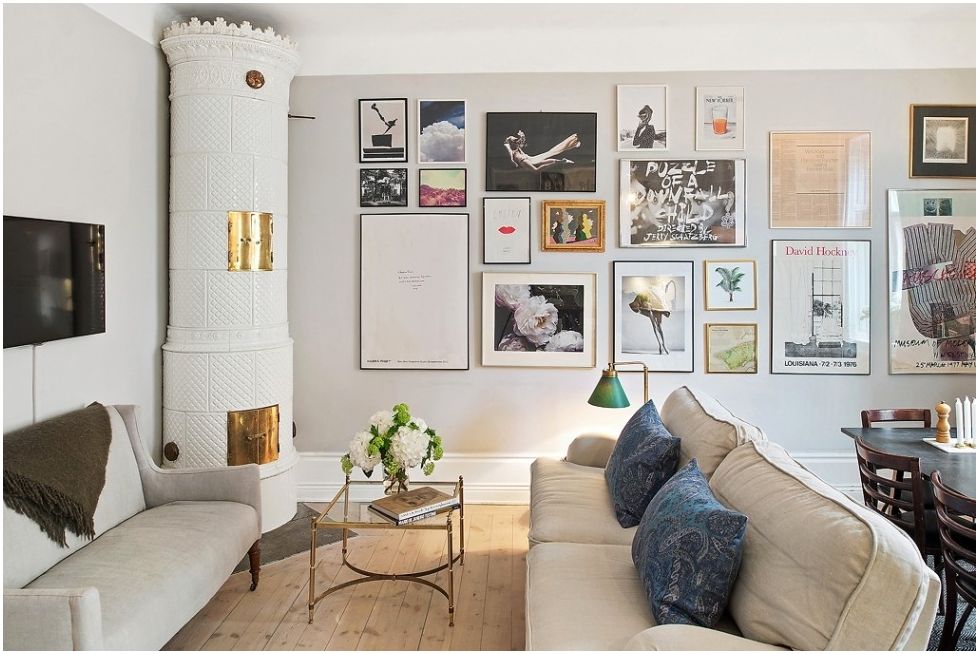 Corner fireplace in the interior of the living room
The main advantage of corner fireplaces is the saving of living space, because corner placement usually takes up little space. Thanks to this, such a fireplace is ideal not only for large living rooms and halls, but also for a small study or bedroom..
Corner fireplaces by design are:
symmetrical;

asymmetrical.
A symmetrical fireplace requires a certain arrangement of furniture and the placement of decor items. It will always be the centerpiece of the room..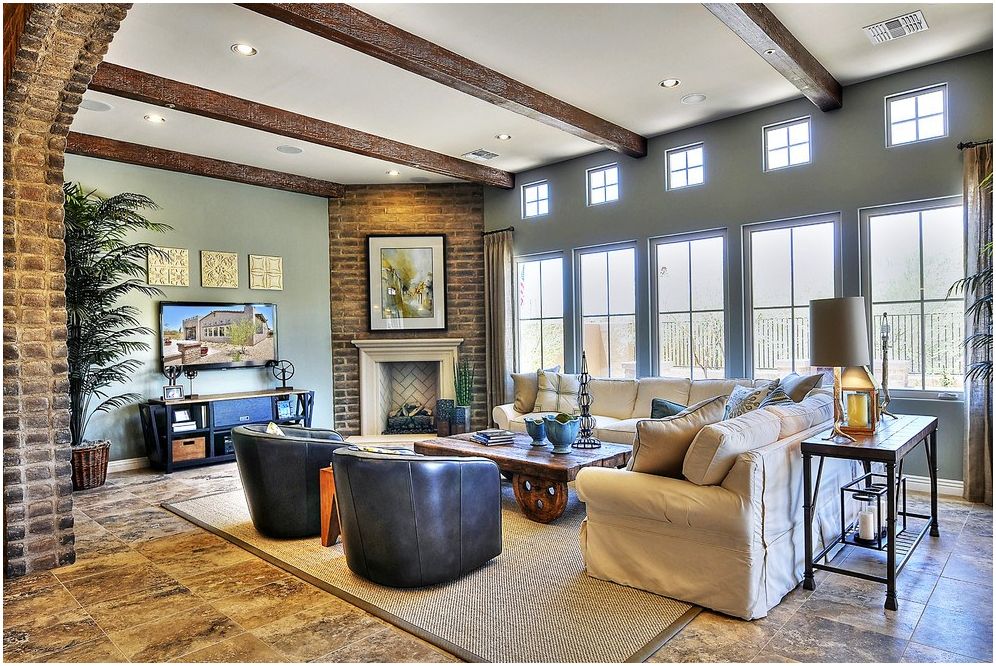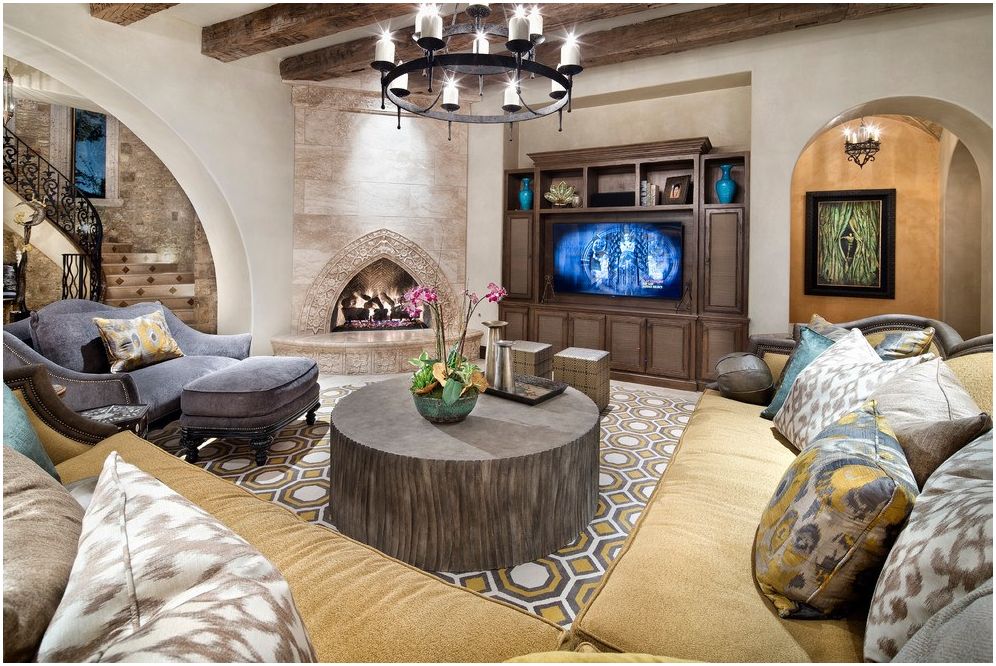 An asymmetrical fireplace, as a rule, is an element of zoning in the interior. With its help, you can stylishly and effectively separate one functional area of ​​the room from another. Of course, asymmetrical fireplace models are most often designed for fairly spacious rooms..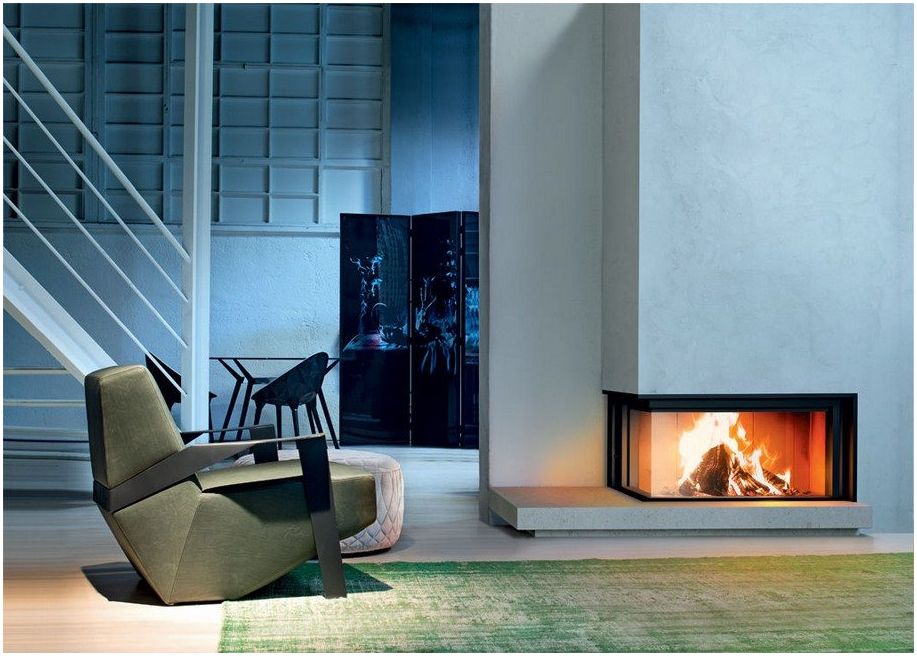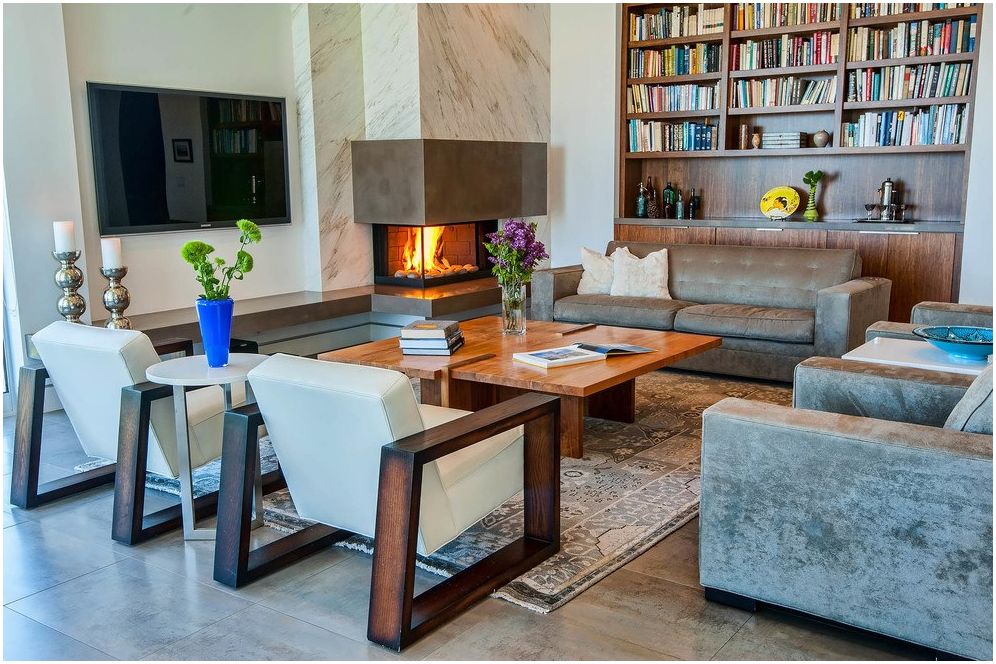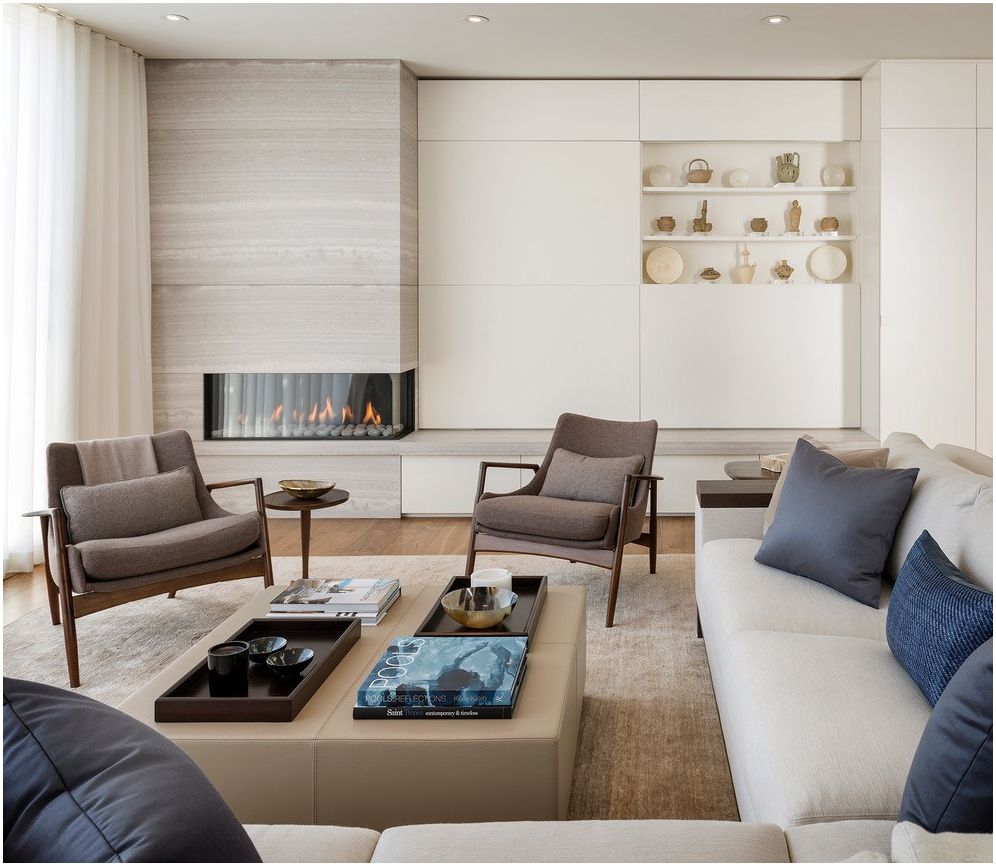 Fireplace in the living room of the apartment (electric, gas, false fireplaces)
Electric fireplace in the living room
It is impossible to equip a wood-burning fireplace in the apartment for technical reasons. But modern interior design is progressing, offering ordinary people a wide range of electric fireplaces that are absolutely safe for everyday life. Their mobility is not tied to a stationary location, which is very convenient during repair work.
There are a large number of sizes, shapes, countries of manufacture of the portals themselves (outer case) of an electric fireplace. The choice depends only on your financial capabilities. For those who gravitate towards everything natural, there are fireplaces that imitate a living flame, so much so that sometimes it is almost impossible to distinguish a real fireplace from an electric one..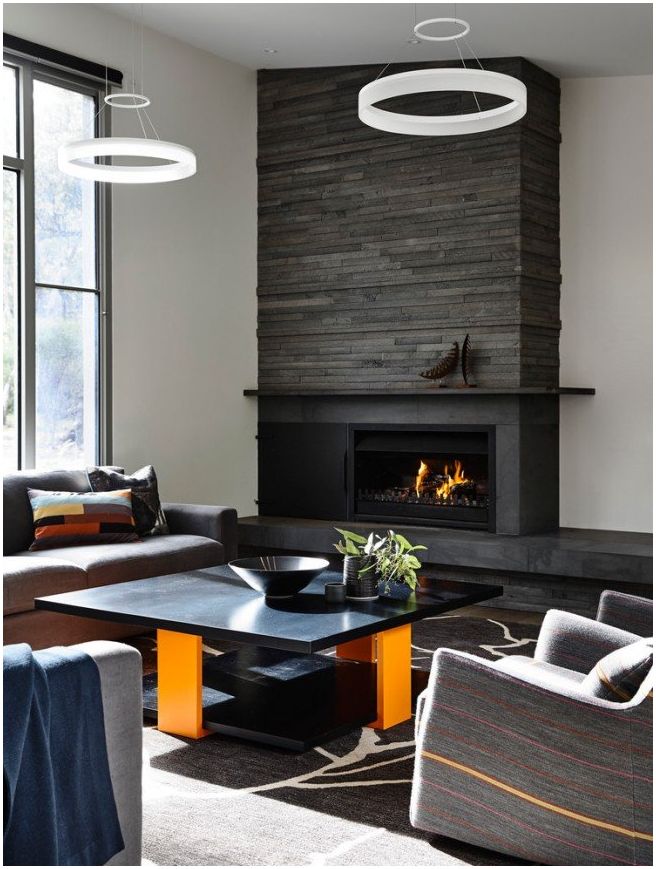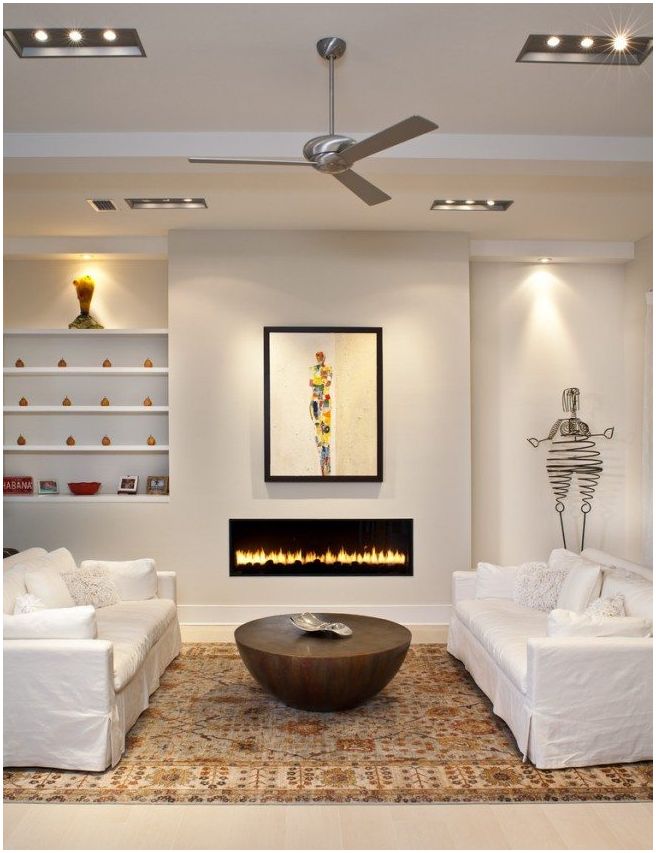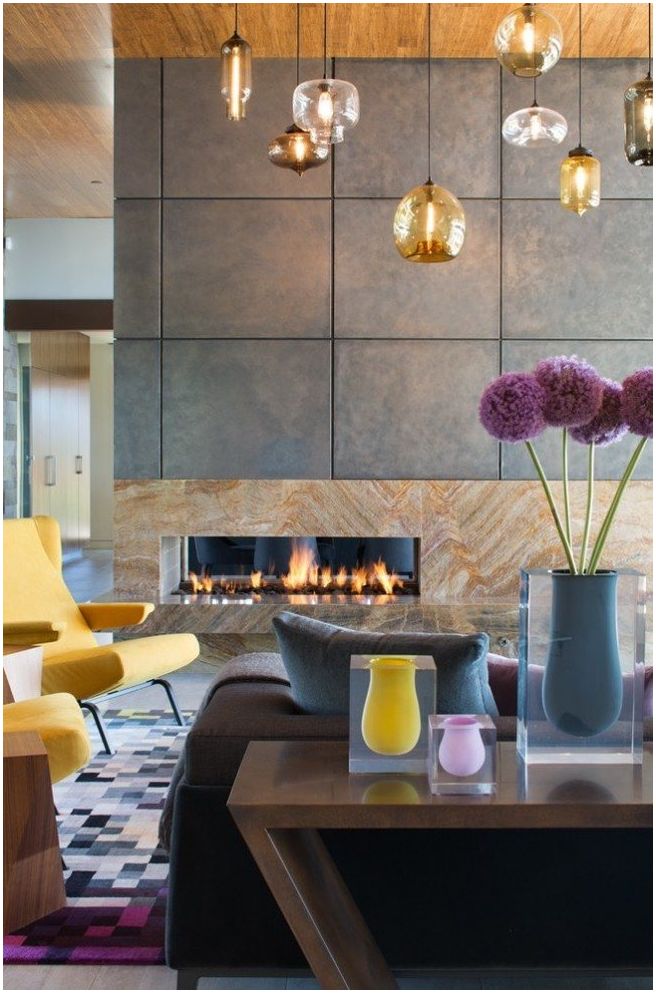 Gas fireplace in the living room
Gas fireplaces differ from wood-burning ones in the technology of ignition and maintaining the temperature regime, which can be adjusted. An additional advantage (and for some, a disadvantage) is the lack of firewood.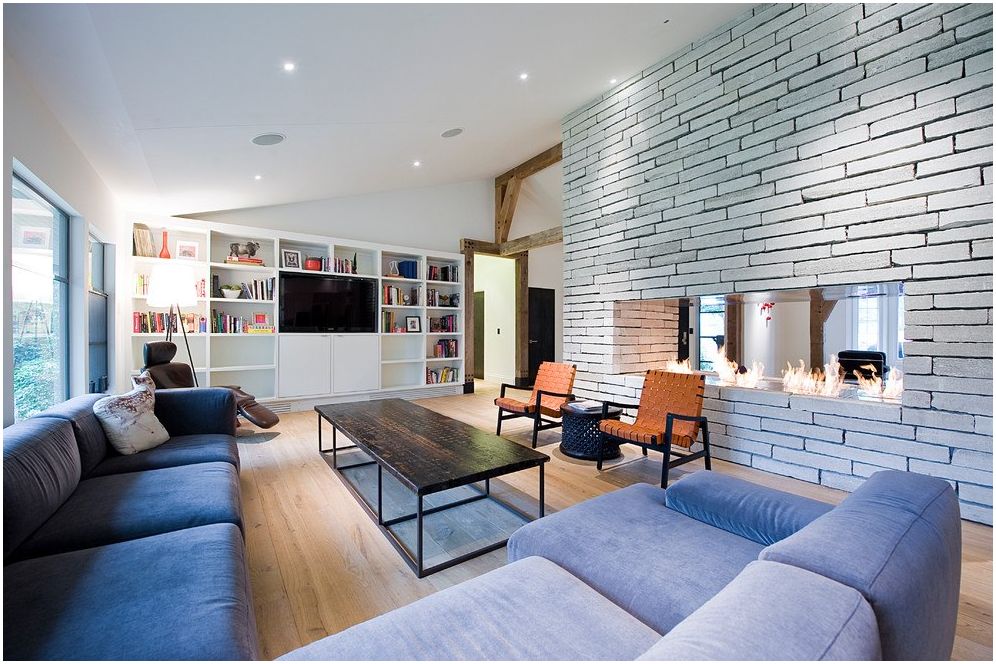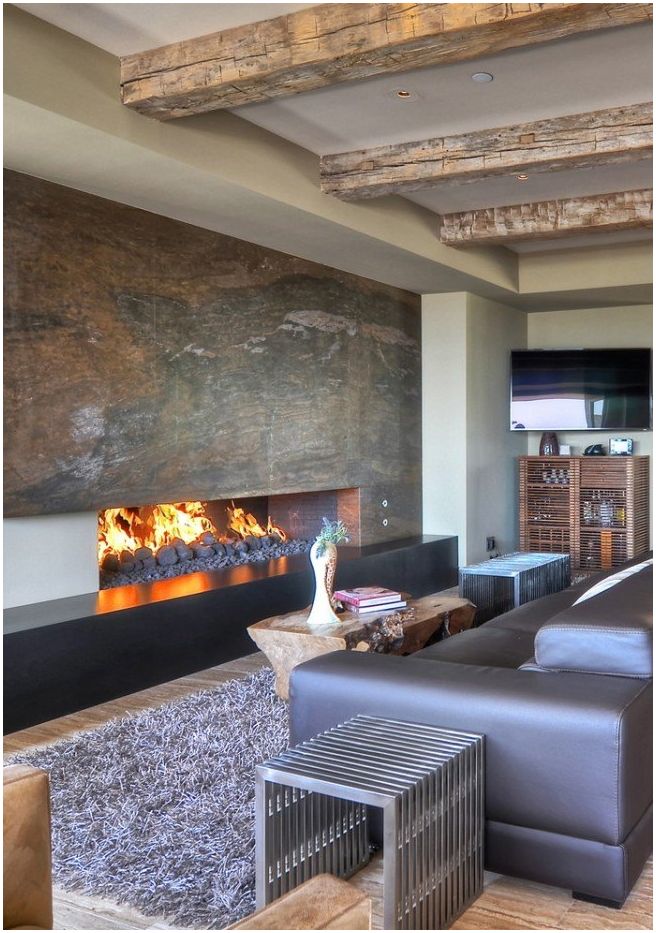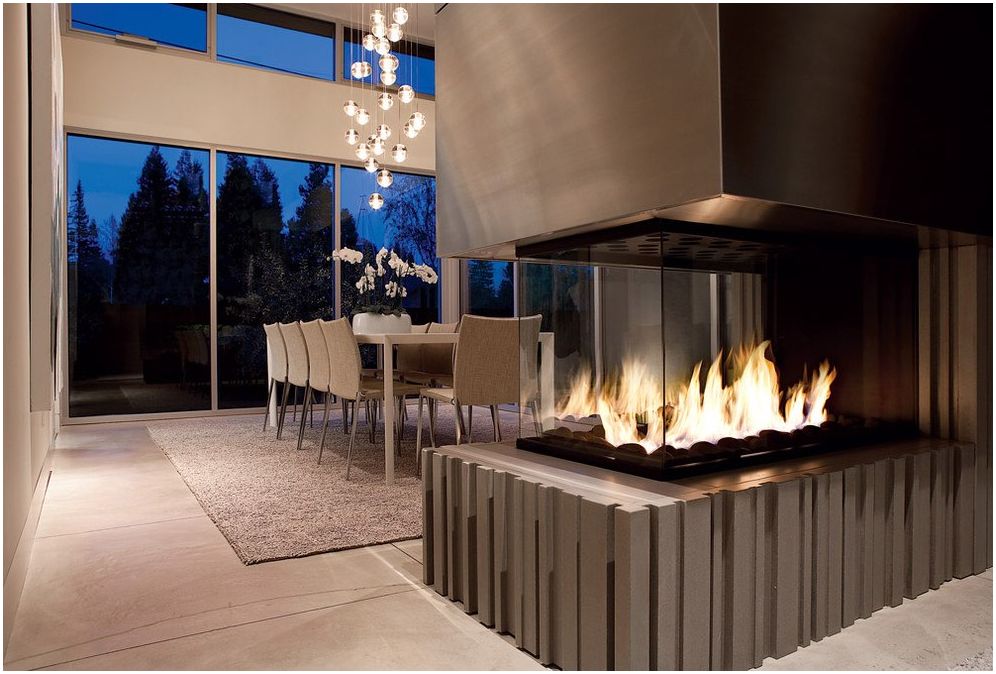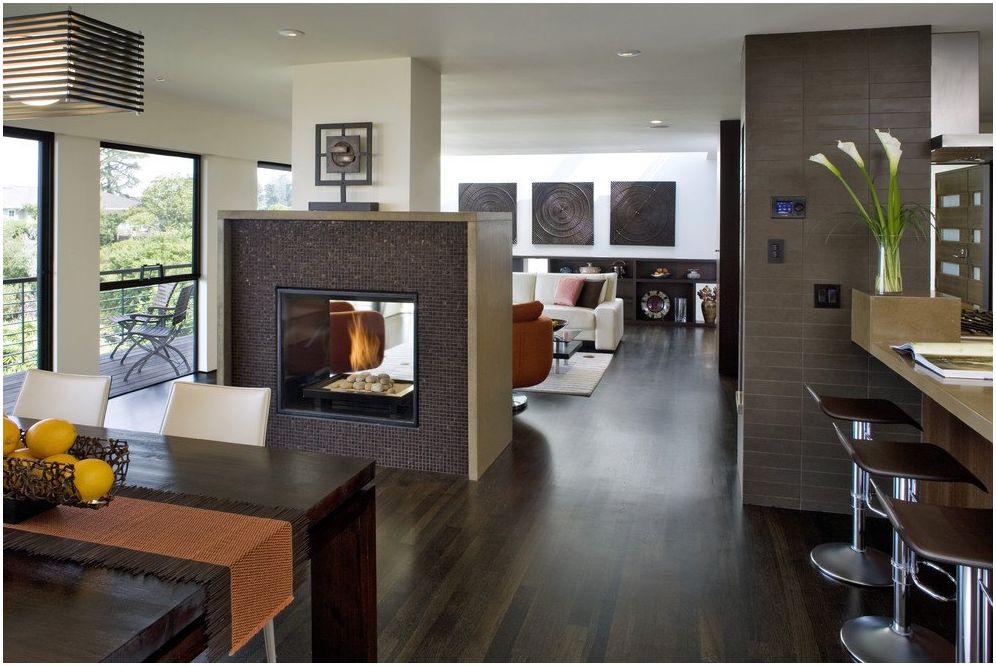 False fireplace in the living room
Arrangement of a false fireplace is an alternative option for those who want to create an original atmosphere in the living room with minimal financial costs. False fireplaces have an exclusively decorative function. A structure made of facing bricks, drywall, and other materials, folded with your own hands, will be a wonderful decoration for a room. By placing beautifully folded firewood, graceful candles or your favorite family photos in a decorative fireplace, you will see how cozy and warm your heart will become..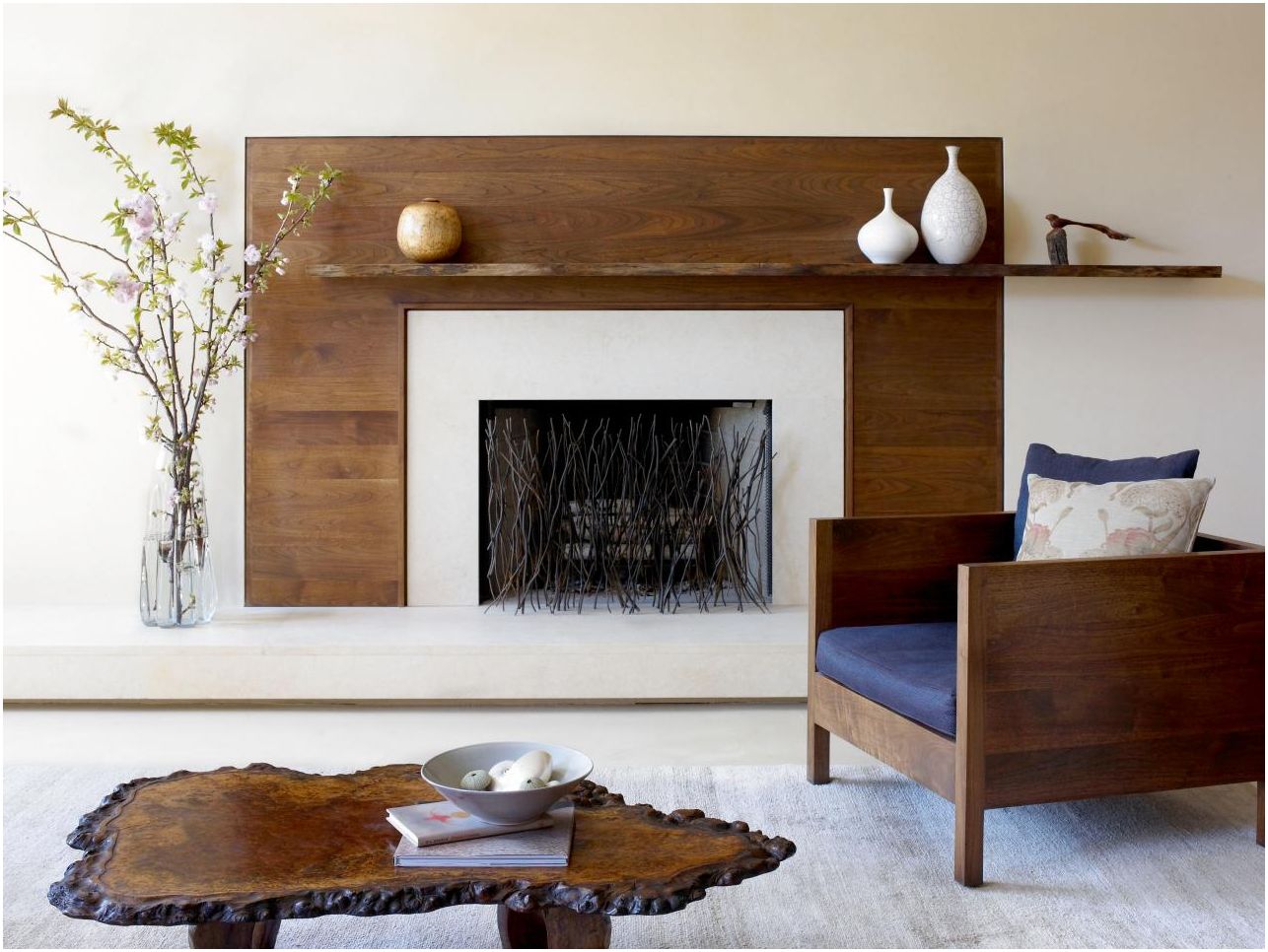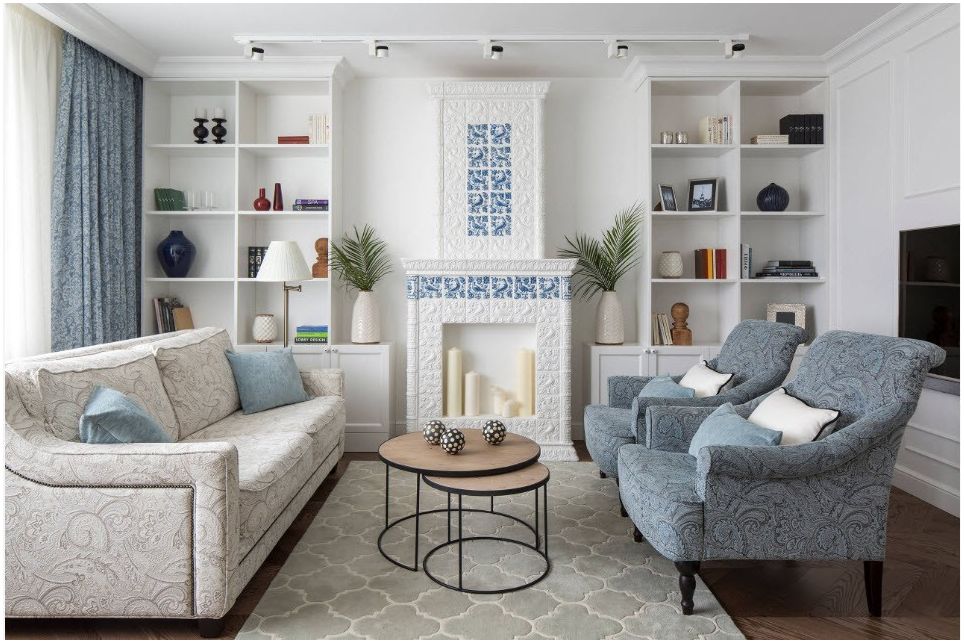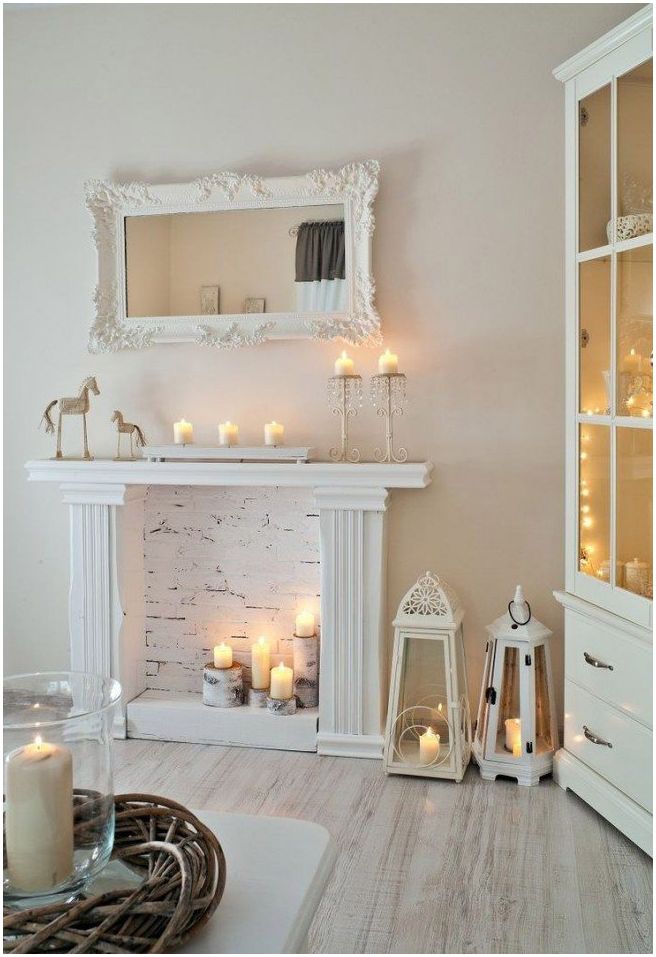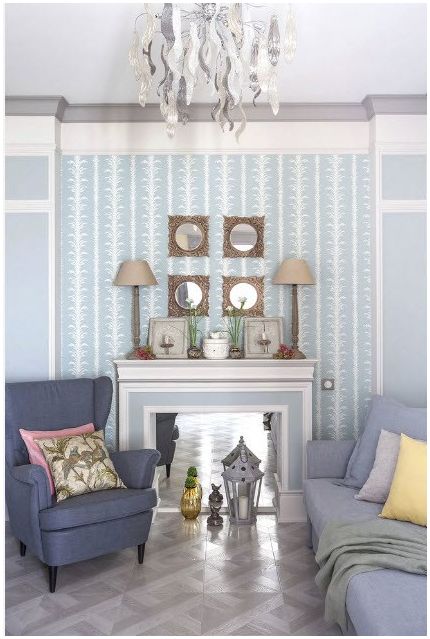 Living room with fireplace: stylistic design
The most predictable, but no less relevant in 2018, the design of a living room with a fireplace is a classic. This style requires symmetry. Elegant sofas, stucco moldings, a chic chandelier on the ceiling will perfectly fit into the aristocratic interior. A bookcase made of natural wood will add a colorful accent to the overall decor of a living room with a fireplace.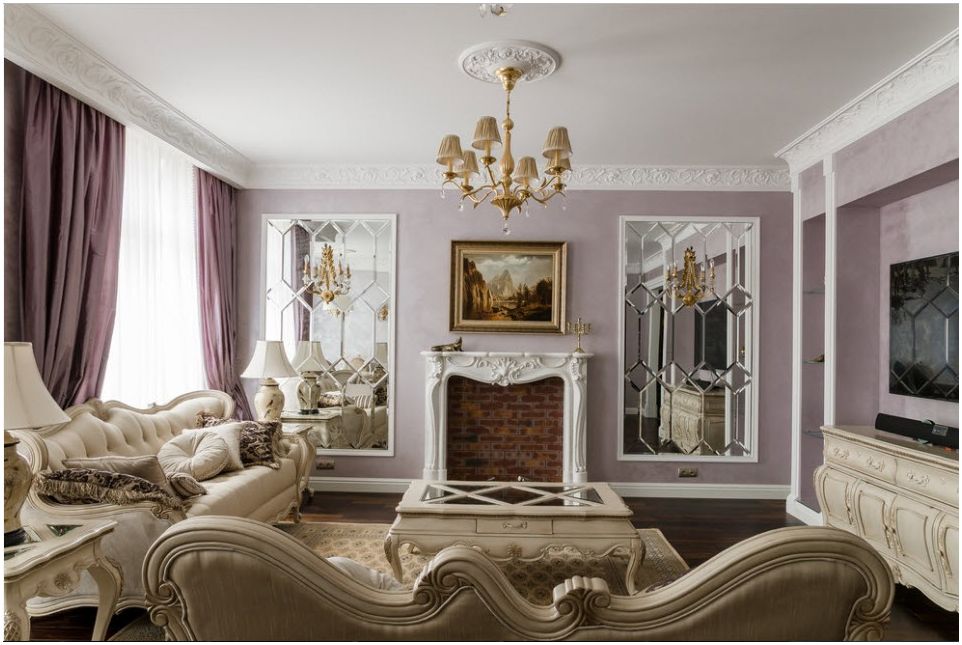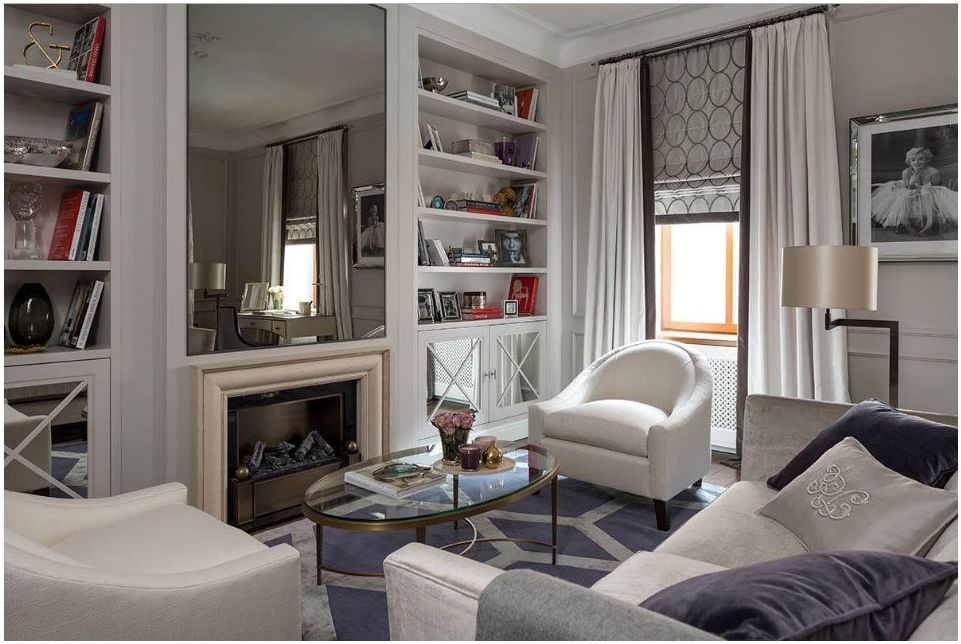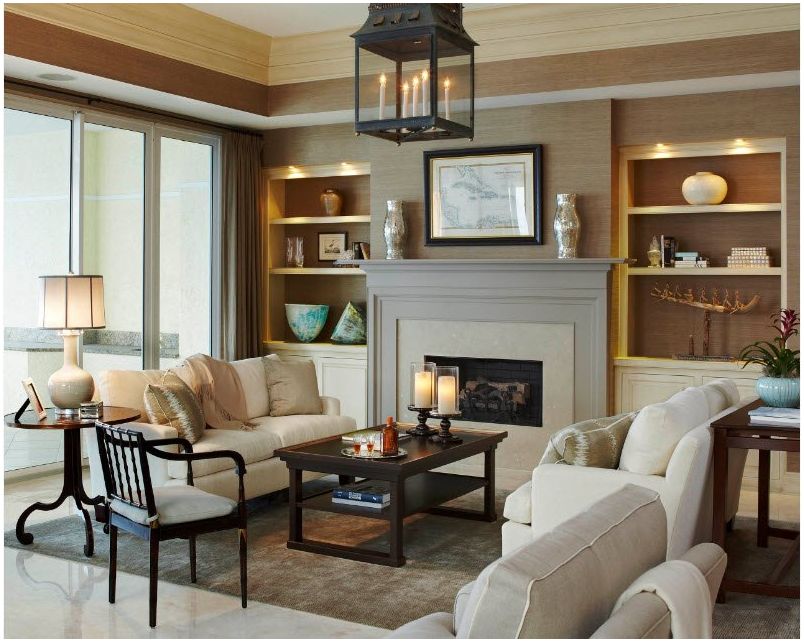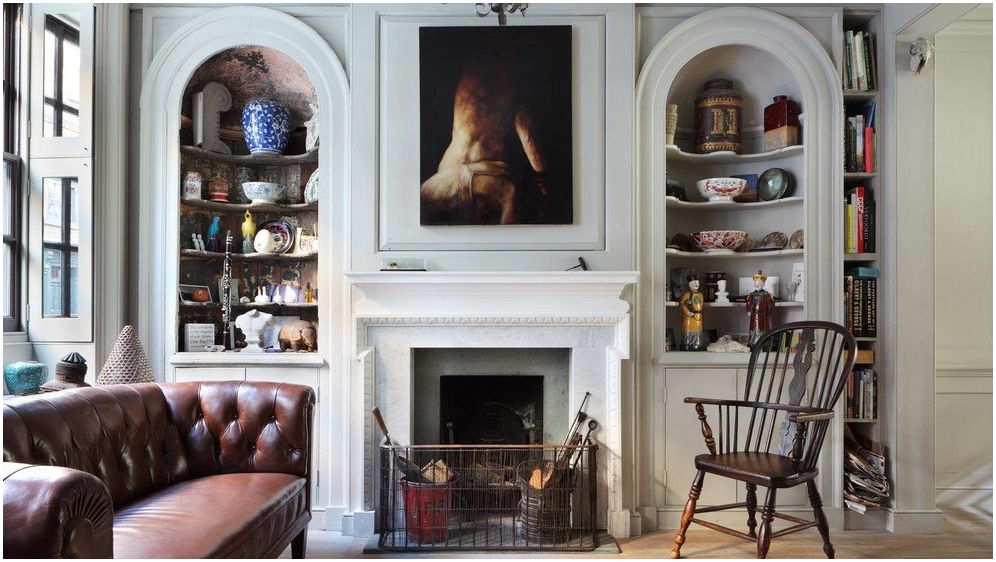 Modern living room with fireplace 
Also, nowadays very popular design solutions for living rooms with a fireplace are such areas as loft, modern, high-tech, fusion, Provence, Scandinavian style. It is better to choose natural shades for the floor. Beautiful stylish carpet will fit perfectly into the overall interior. 
modern style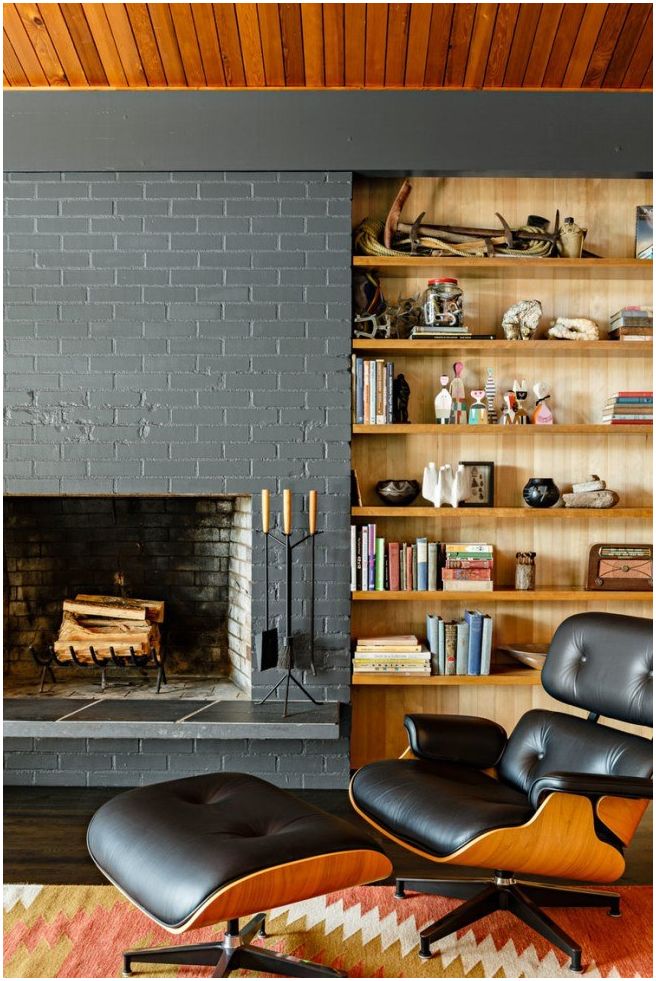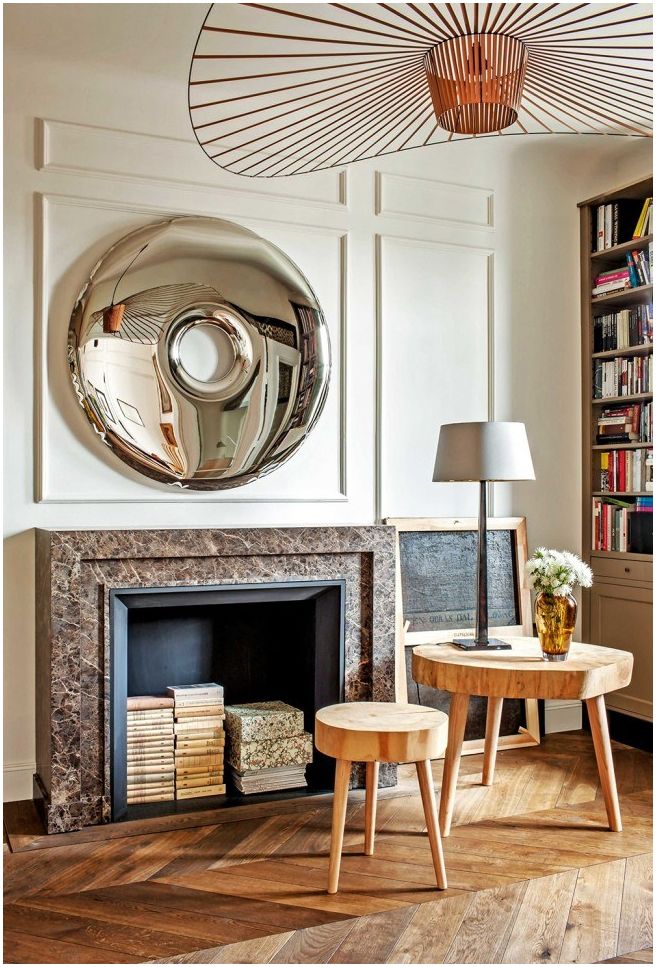 loft style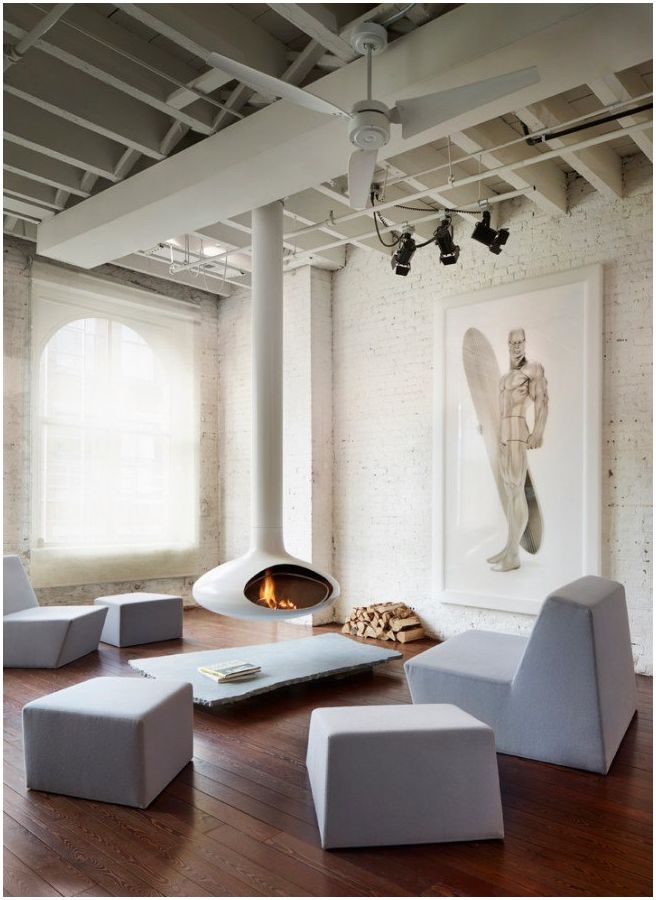 Provence style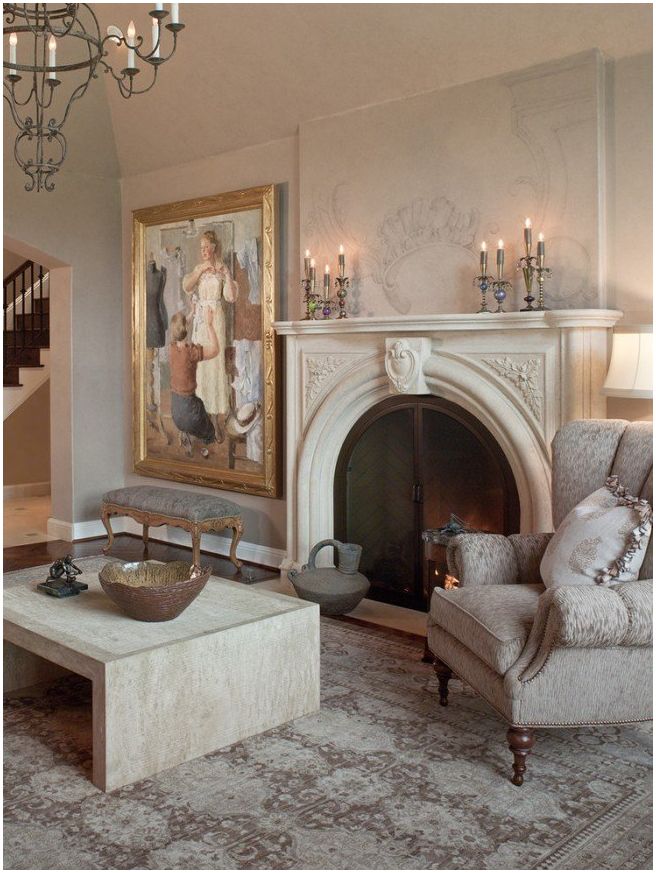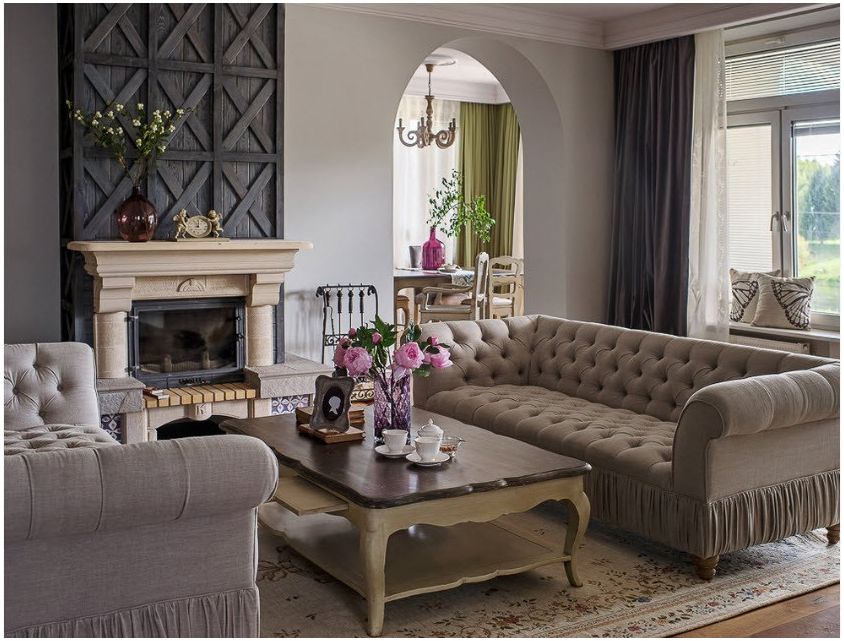 Scandinavian style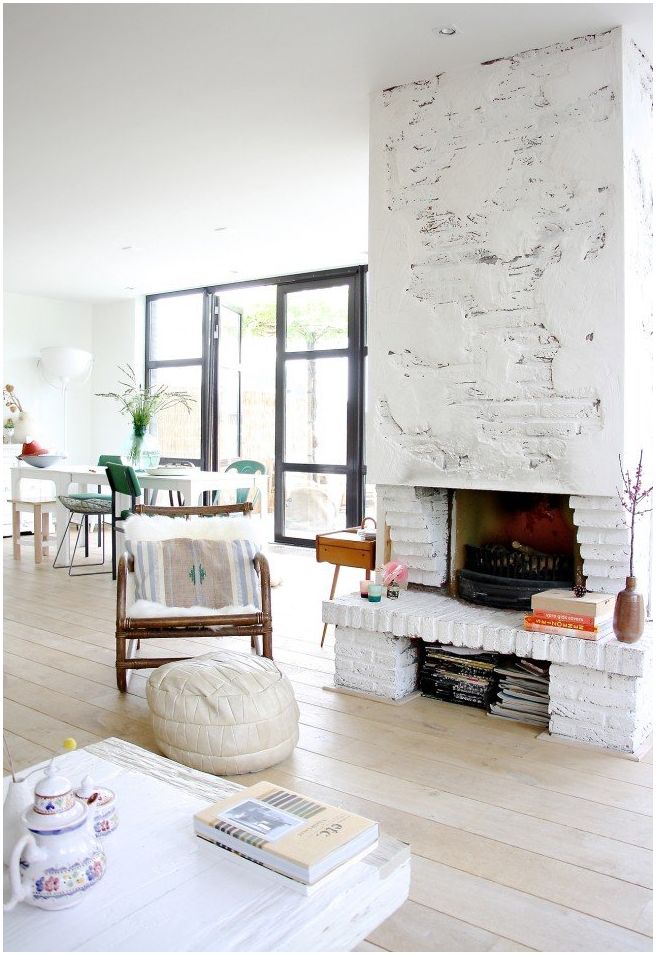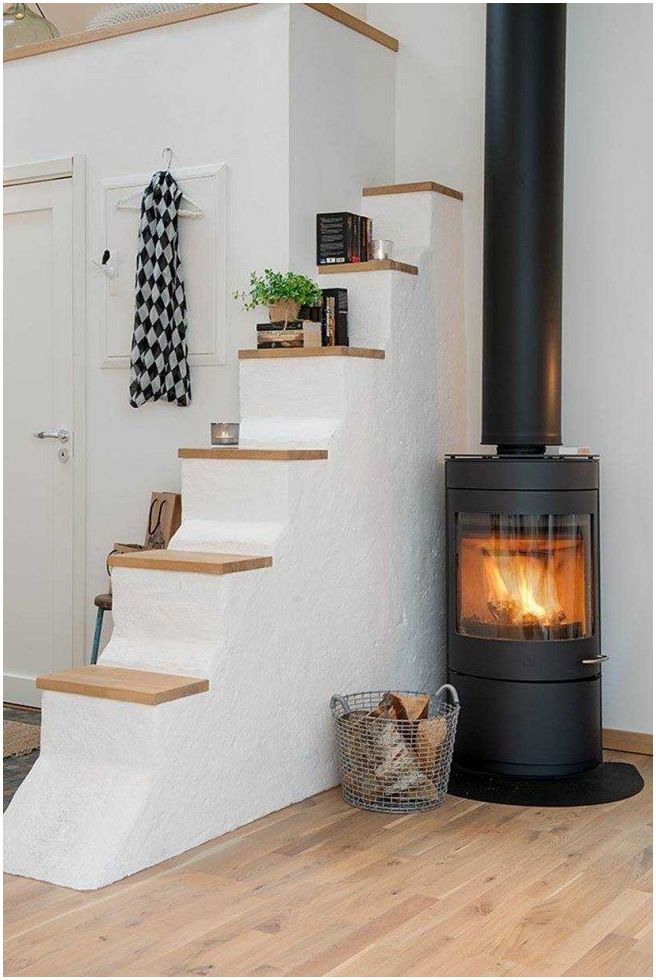 country style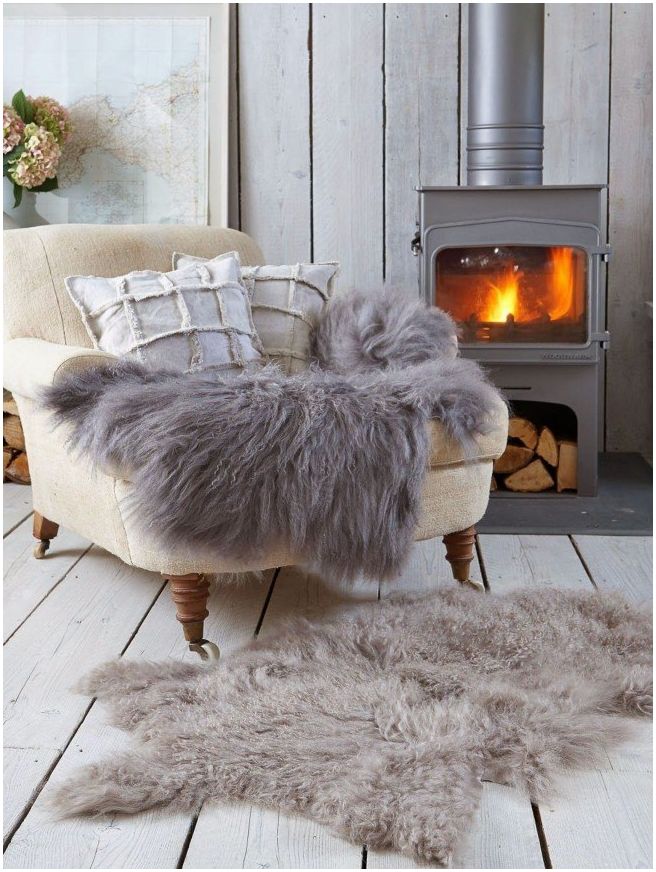 modern style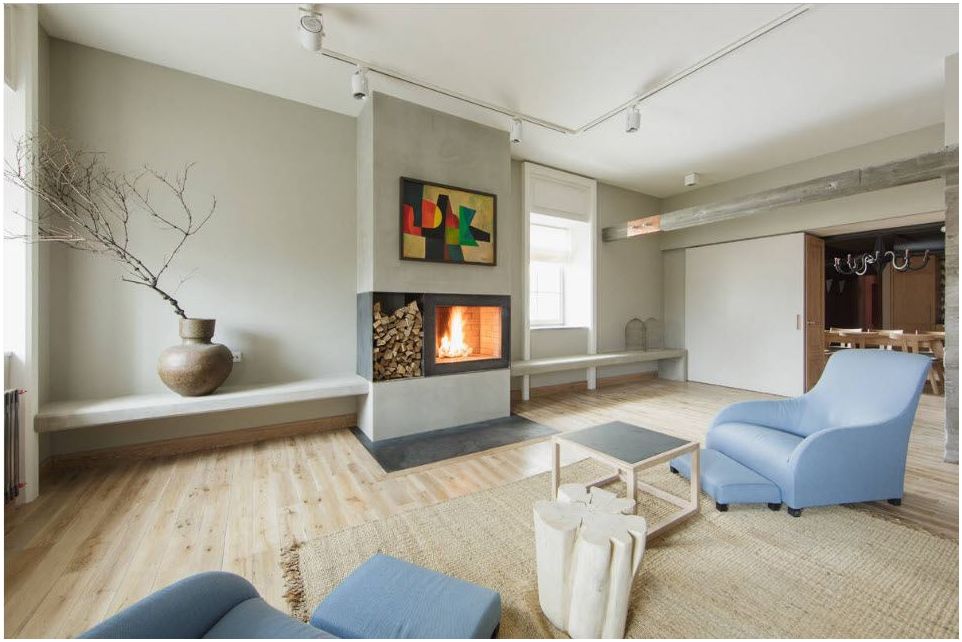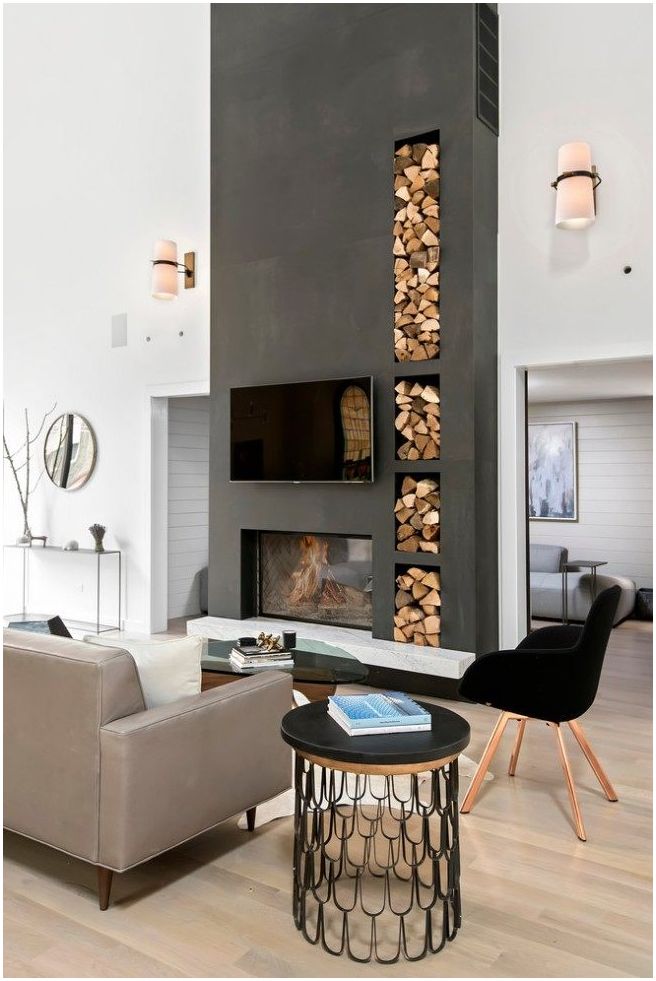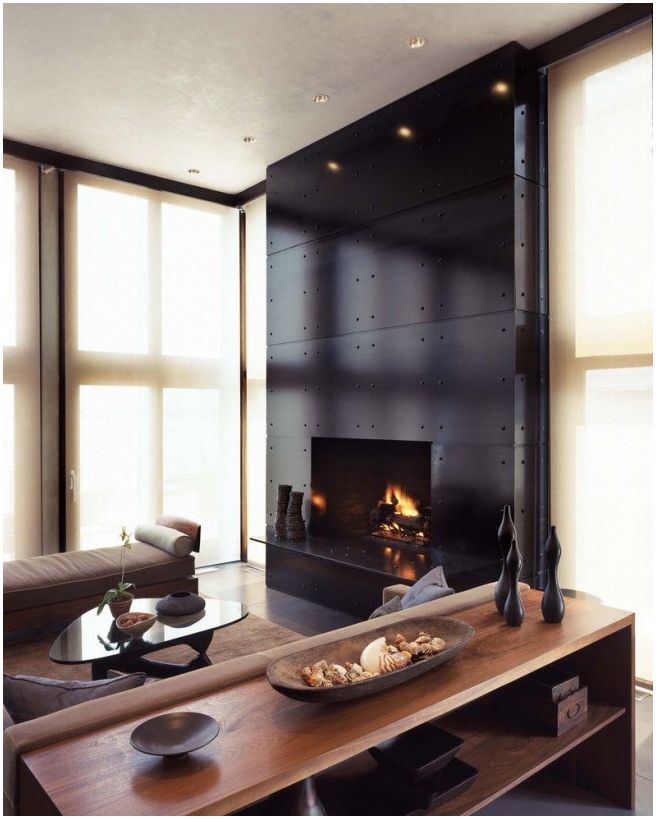 fusion style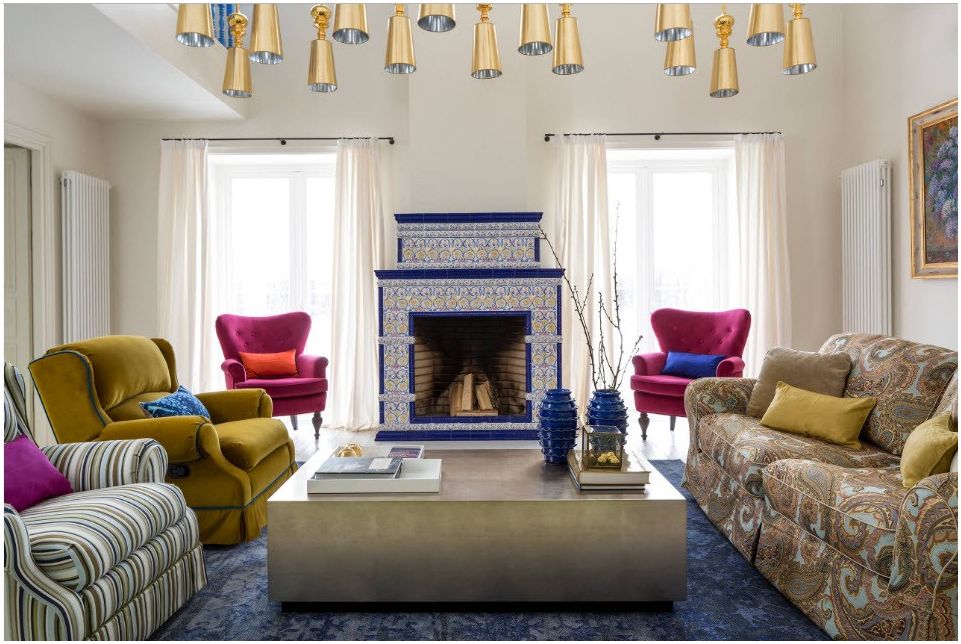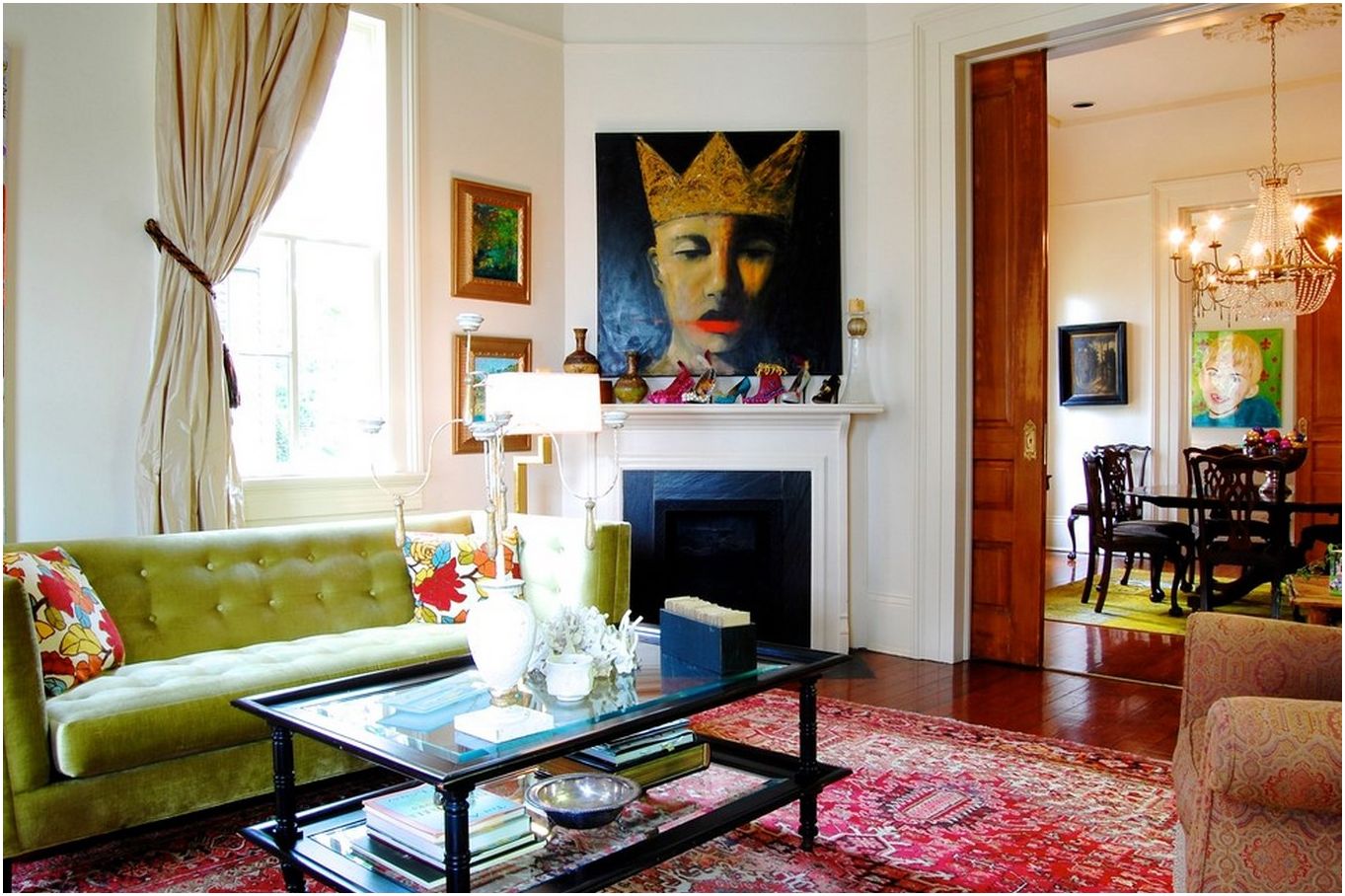 Living room with fireplace and TV
If you want to position your TV over a fireplace, it is important to follow a few rules and consider the following:
fireplace and TV – elements that are always in sight and attract the attention of others;

it is important that the fireplace and TV look harmoniously against the general background of the living room;

pay attention to the size of the TV and fireplace. They should be roughly the same. A small fireplace will simply be lost against the background of a large screen, and vice versa, the overall hearth will catch the eye, distracting from watching TV.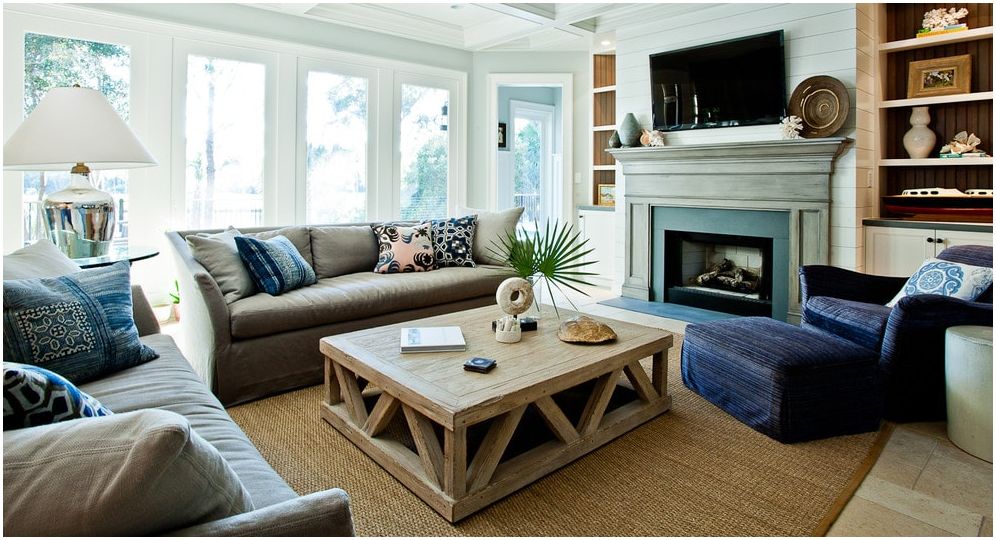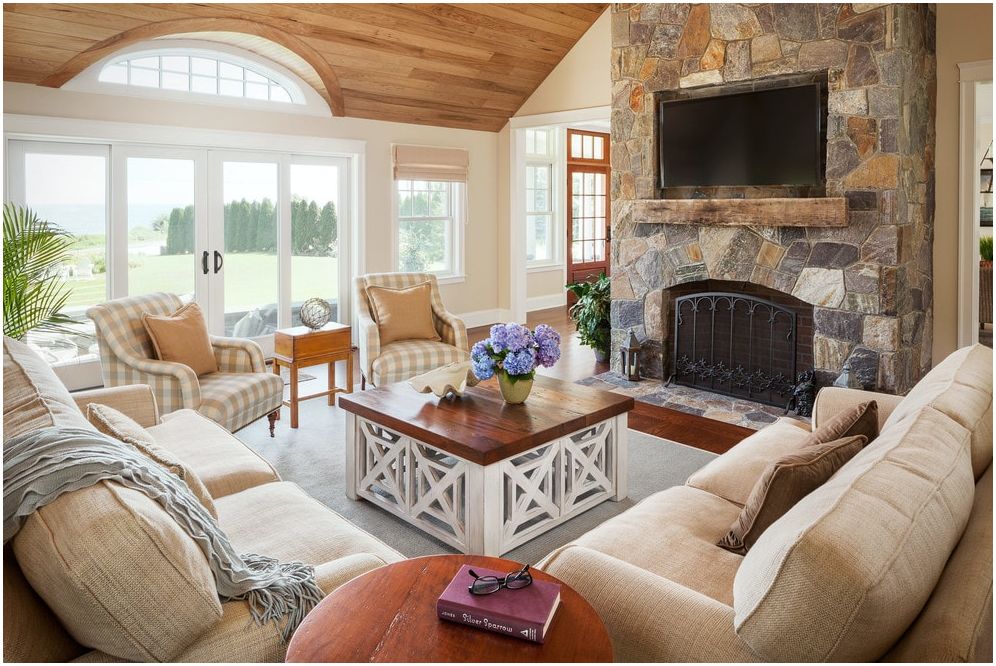 Arguments to heed
When planning the arrangement of a real hearth with a chimney and firewood, remember that this is unsafe for electronics, since high temperatures have a detrimental effect on it. For safety reasons, some try to hang the screen as high as possible, but this is not very convenient for prolonged viewing..
Another nuance – two contradictory dominants in the living room. This causes a certain imbalance, because one item is for relaxation, the other is for entertainment..
If you nevertheless decided to combine a fireplace and a TV, carefully consider the situation and all the interior details.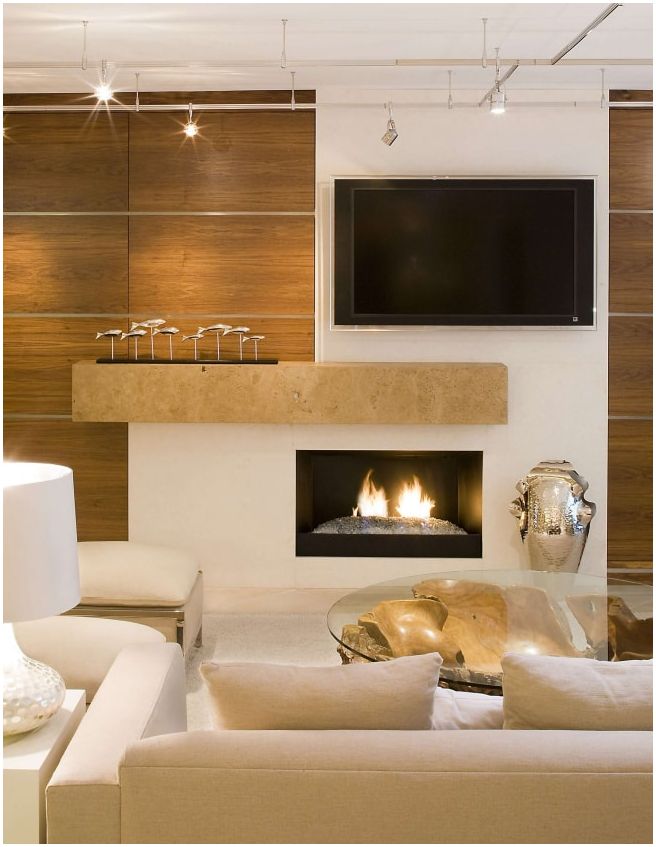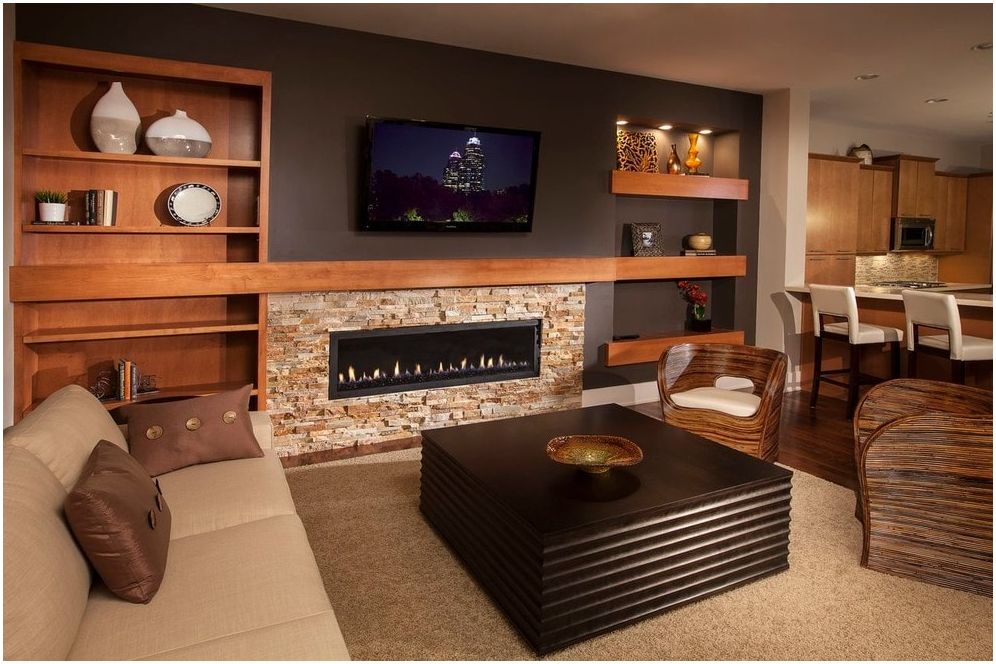 Small living room with fireplace
For small living rooms, a minimalist design is preferable. Simple shapes, strict lines, compact sizes, pastel colors and a minimum of decorative details – exactly what you need for an exquisite laconic design of a small living room.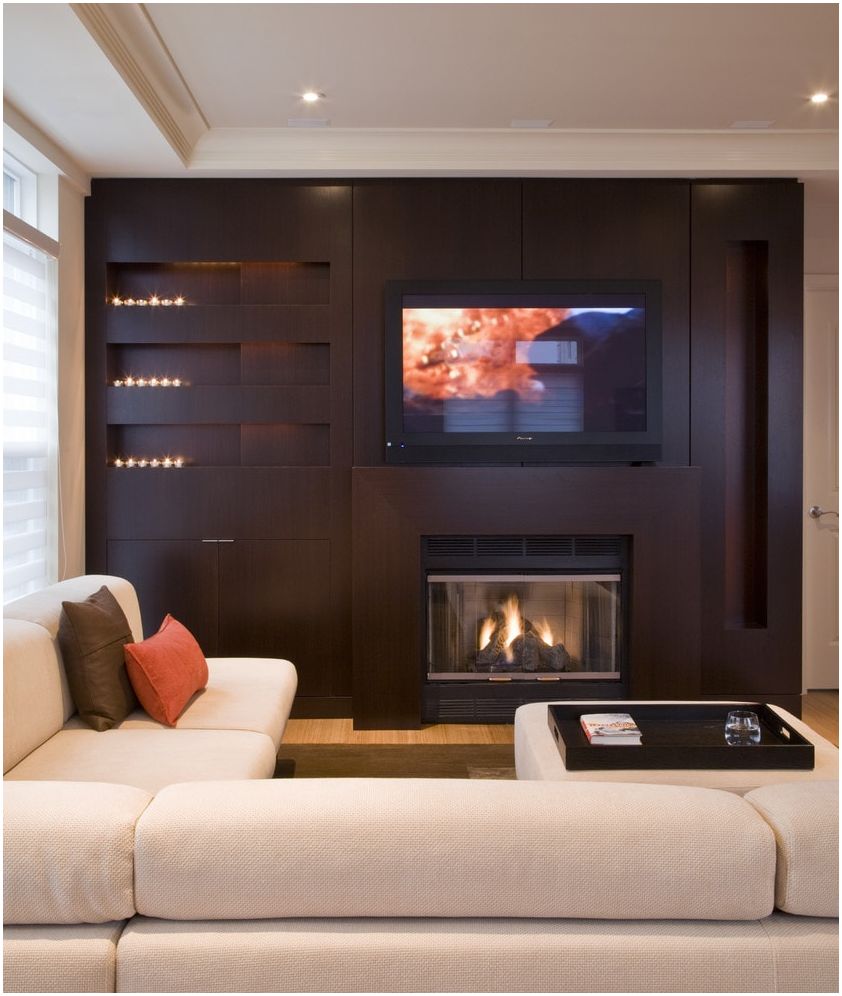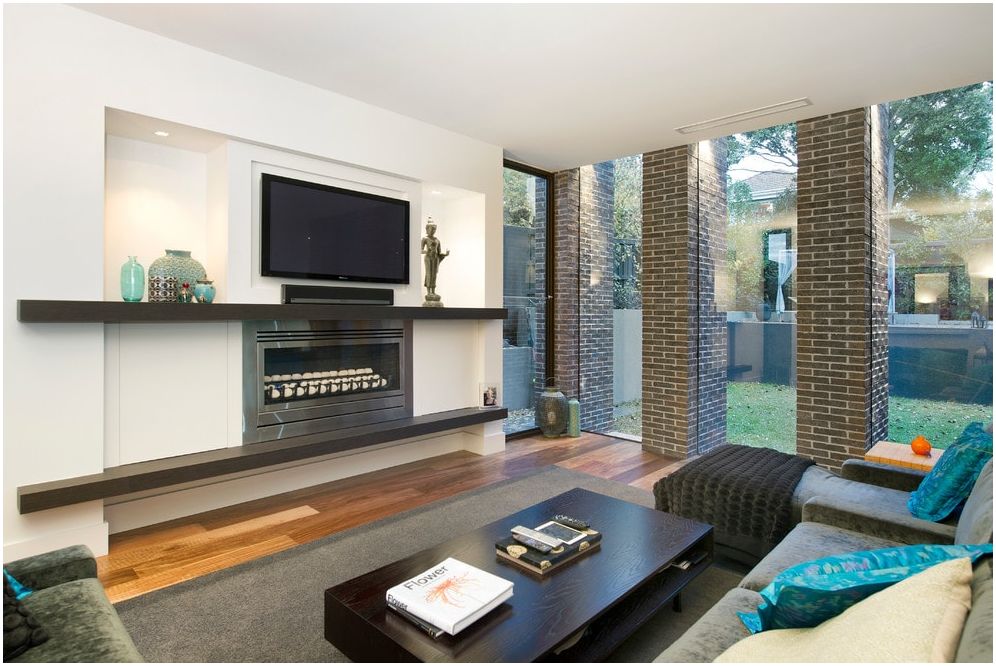 By the way, a neat corner fireplace is an excellent solution in this case..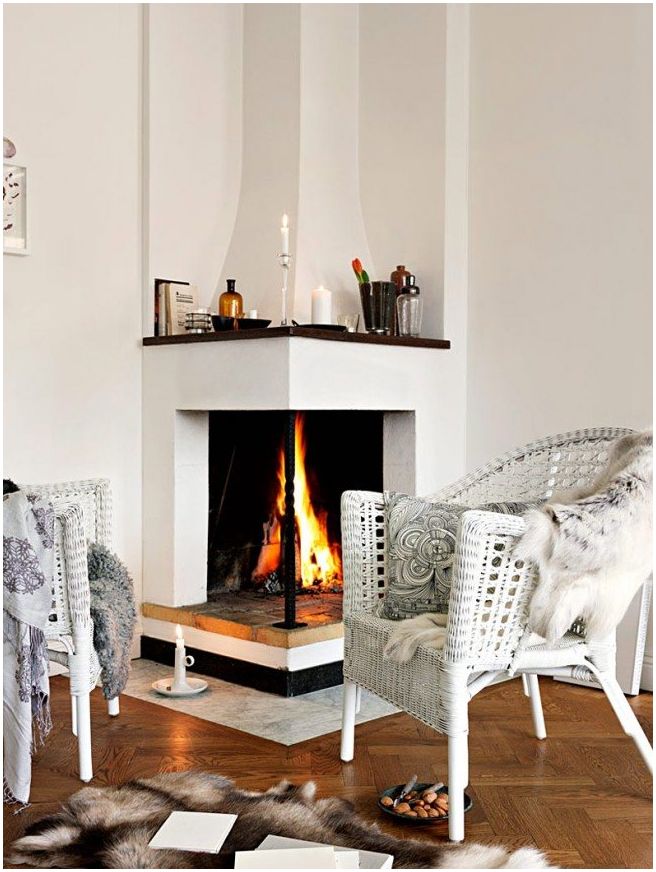 Fireplaces in the living room of a private house and classic wood burning fireplaces
A classic wood-burning fireplace is a characteristic attribute of a luxurious country house or cottage, maximally conveying its flavor. Particular attention should be paid here to the issue of arranging a chimney with a high-quality correct hood. In addition, such a fireplace stove, provided that the heat waste is properly arranged, will also partially heat the house..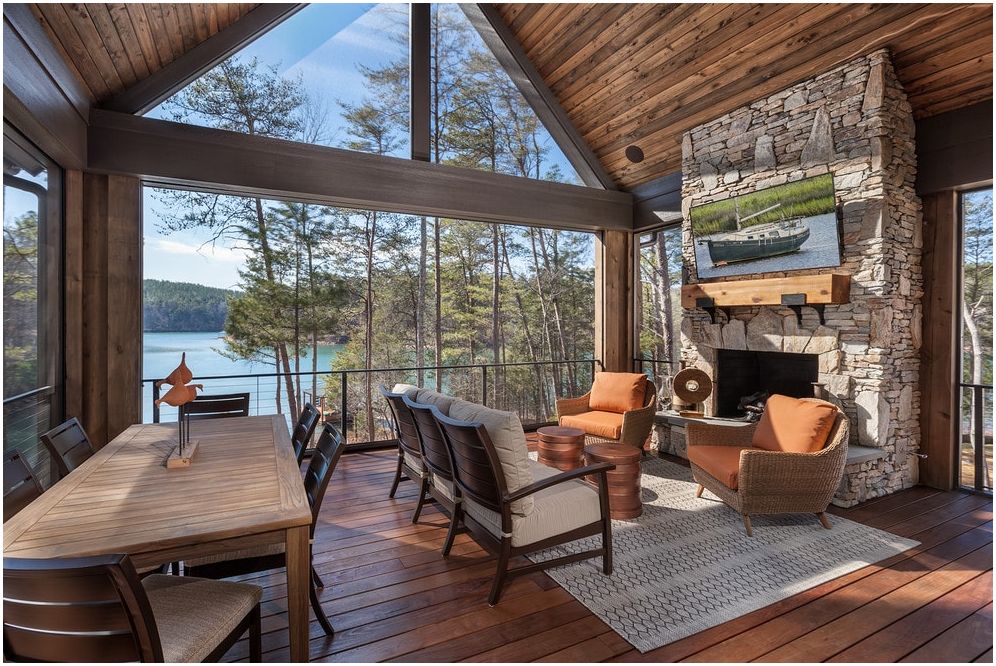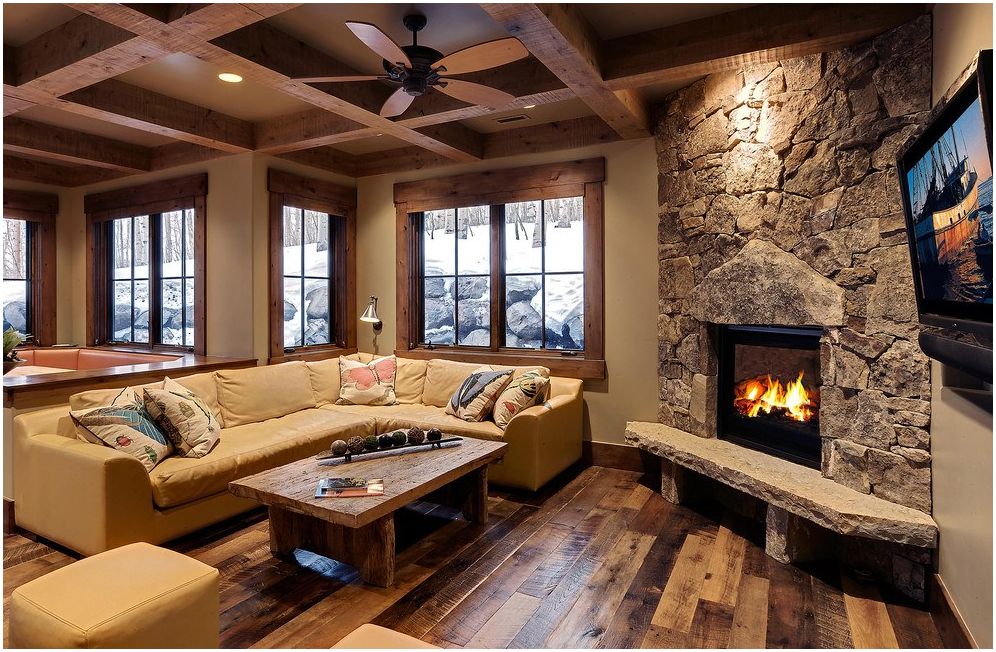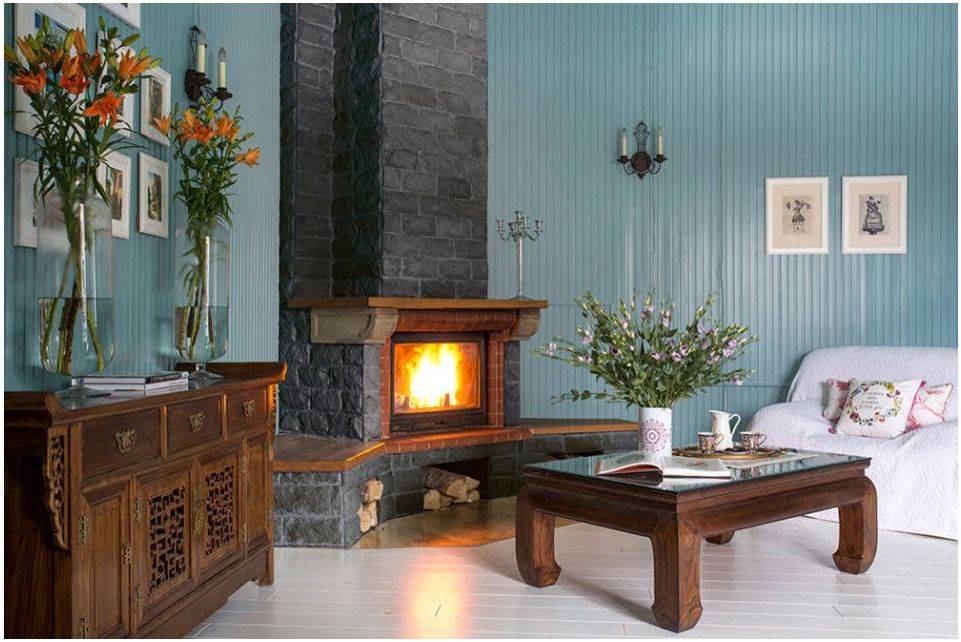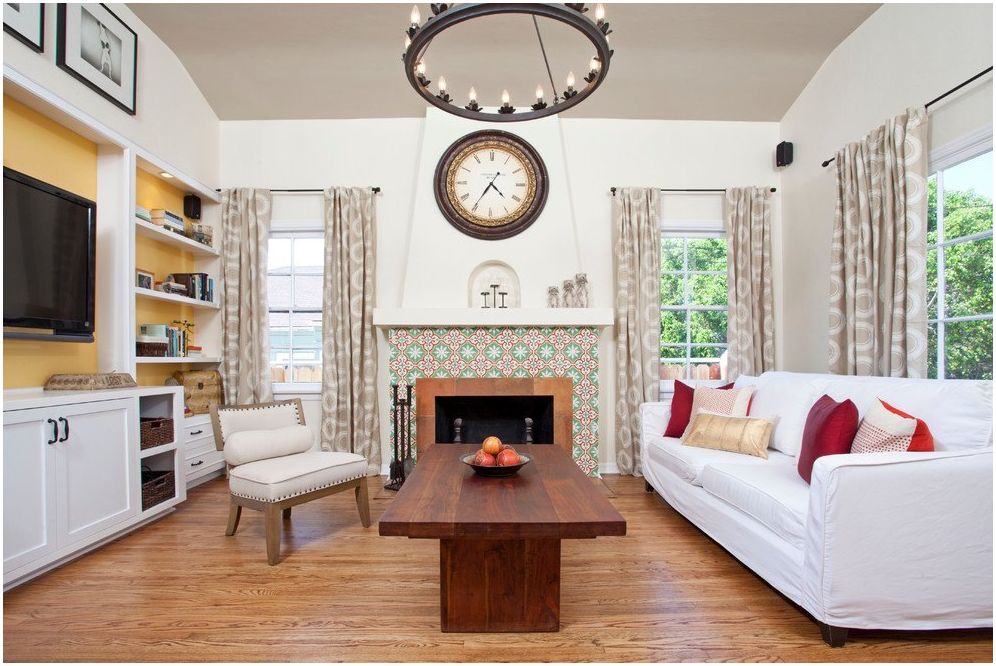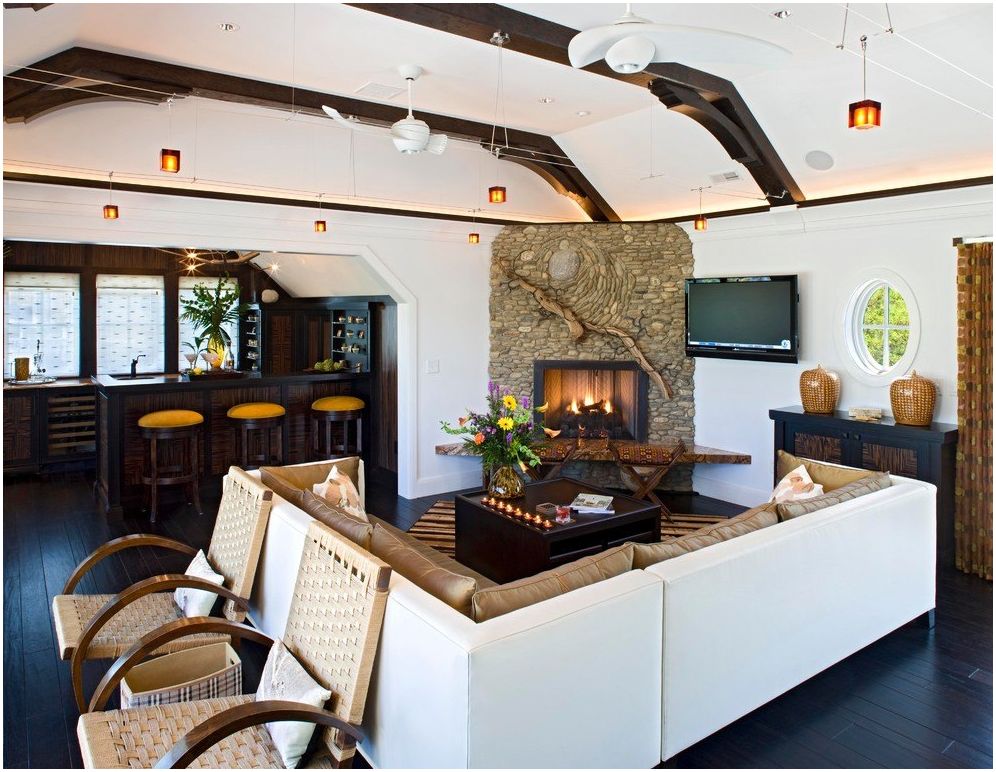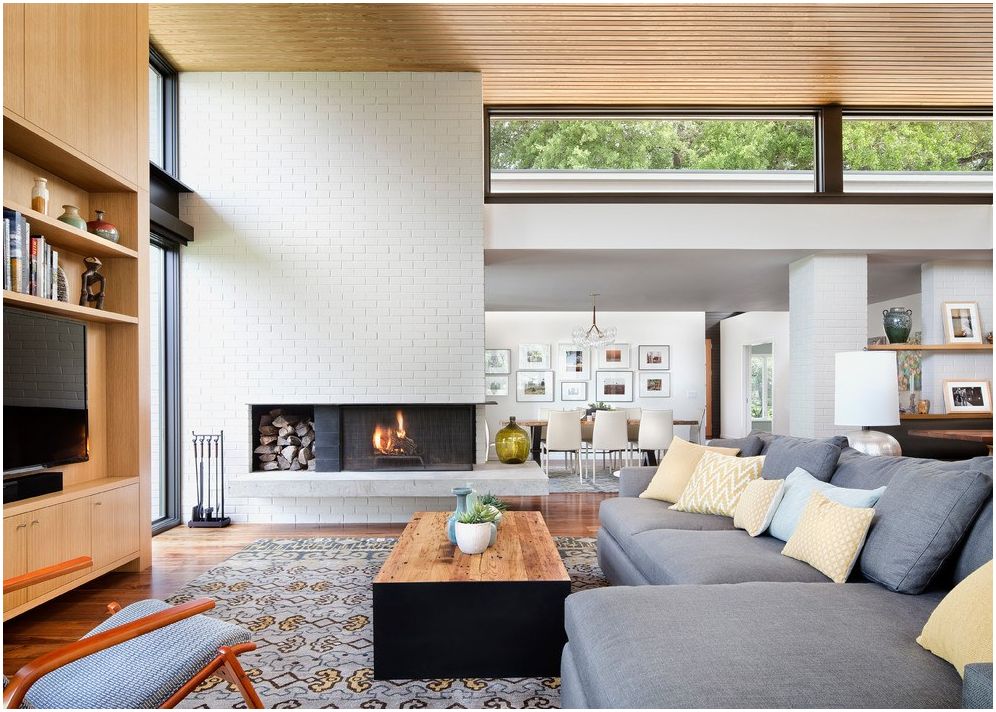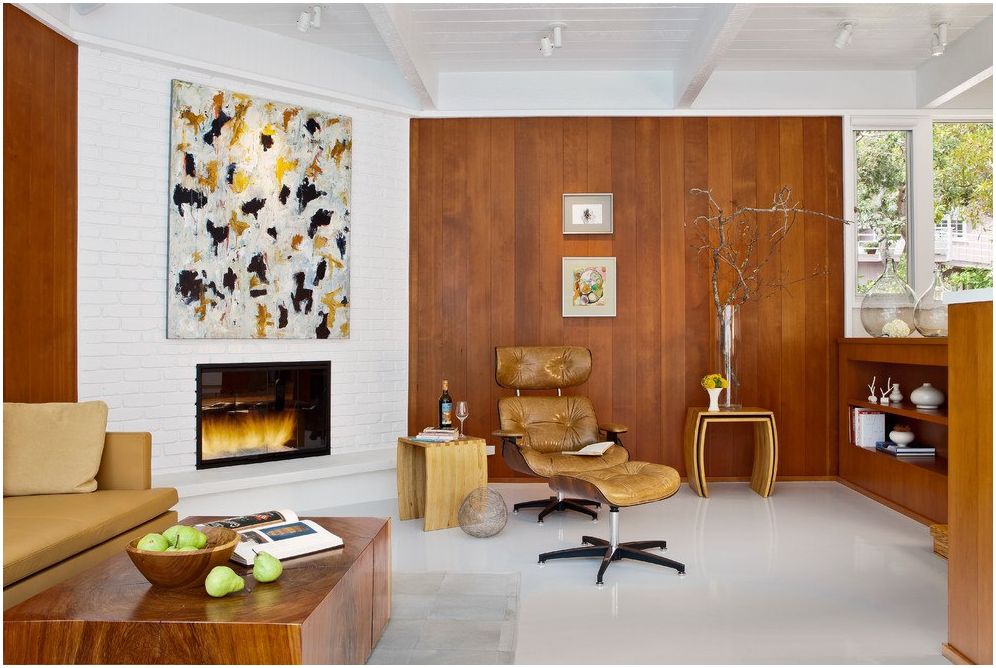 Island fireplaces are located in the middle of the hall. As for heat transfer, this is the most profitable solution, but the practicality of this option depends on the size of the room and the compactness of the island fireplace itself. Therefore, it is usually installed in spacious rooms of private houses..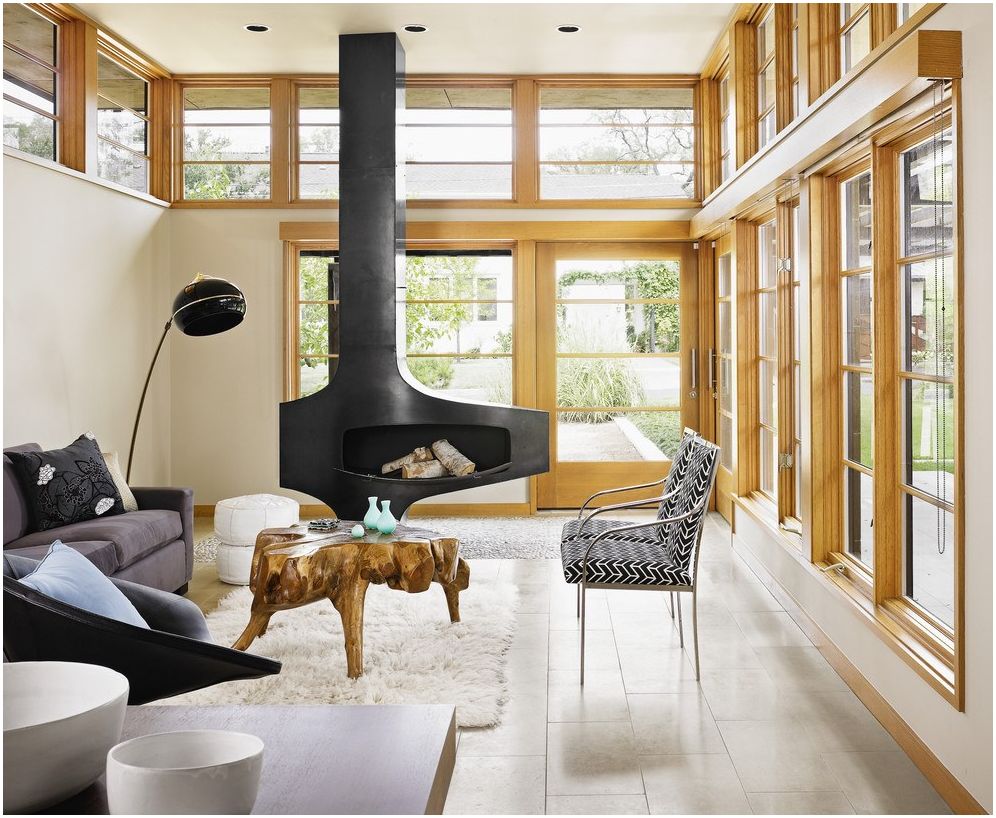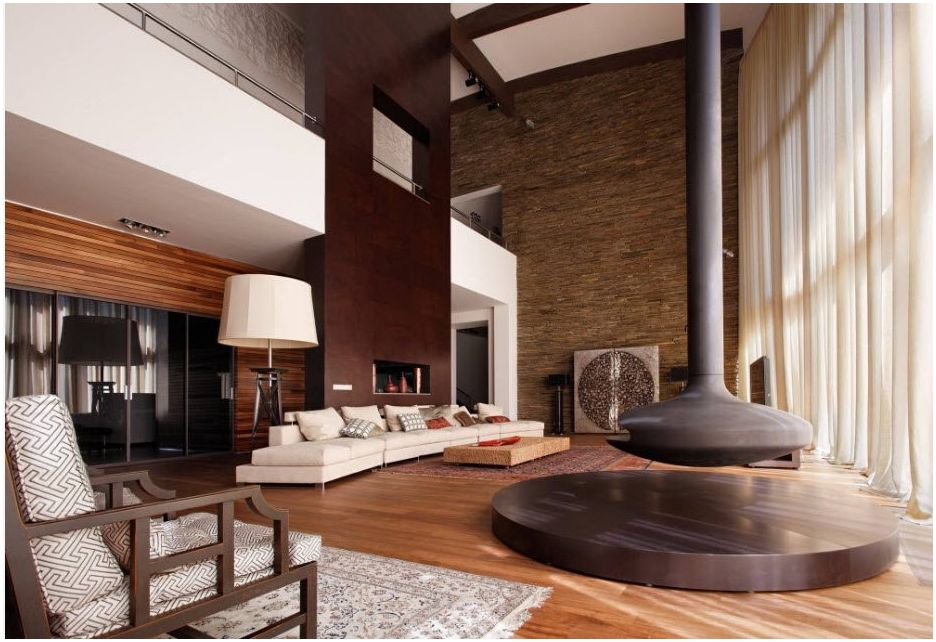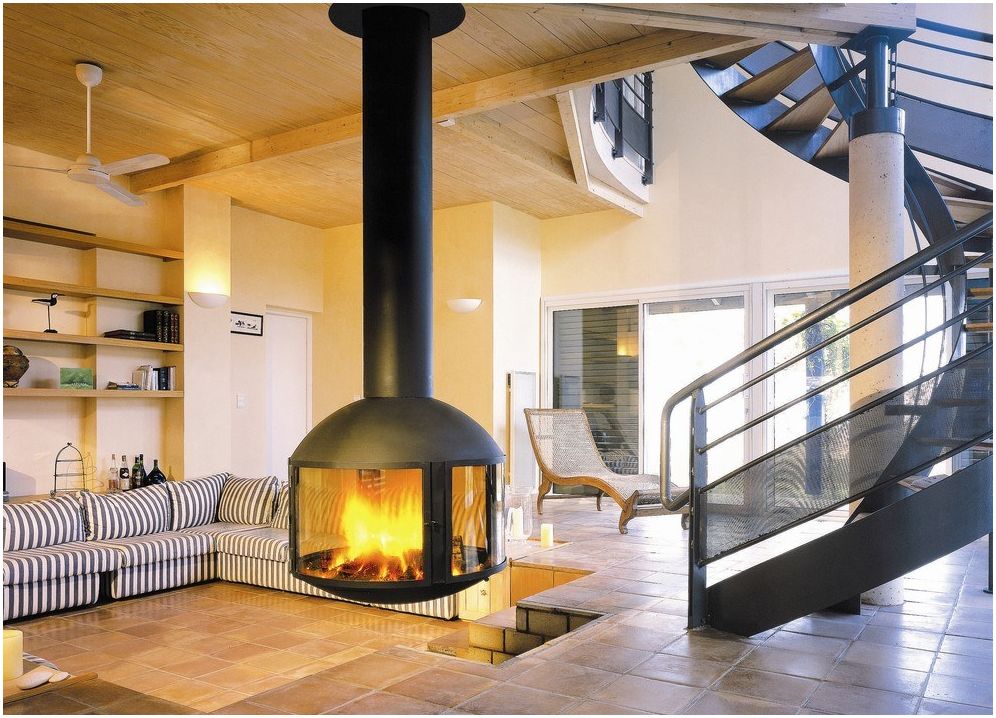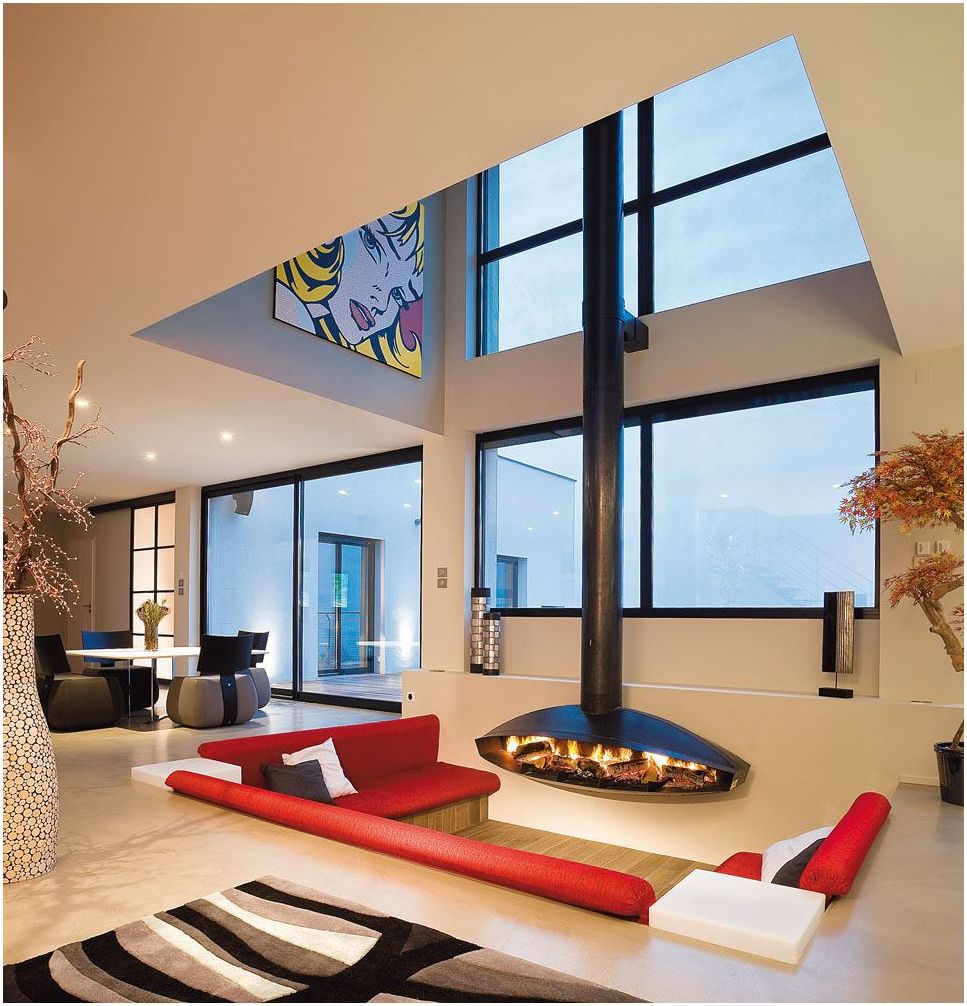 Fireplace in the living room: creative design solutions in the photo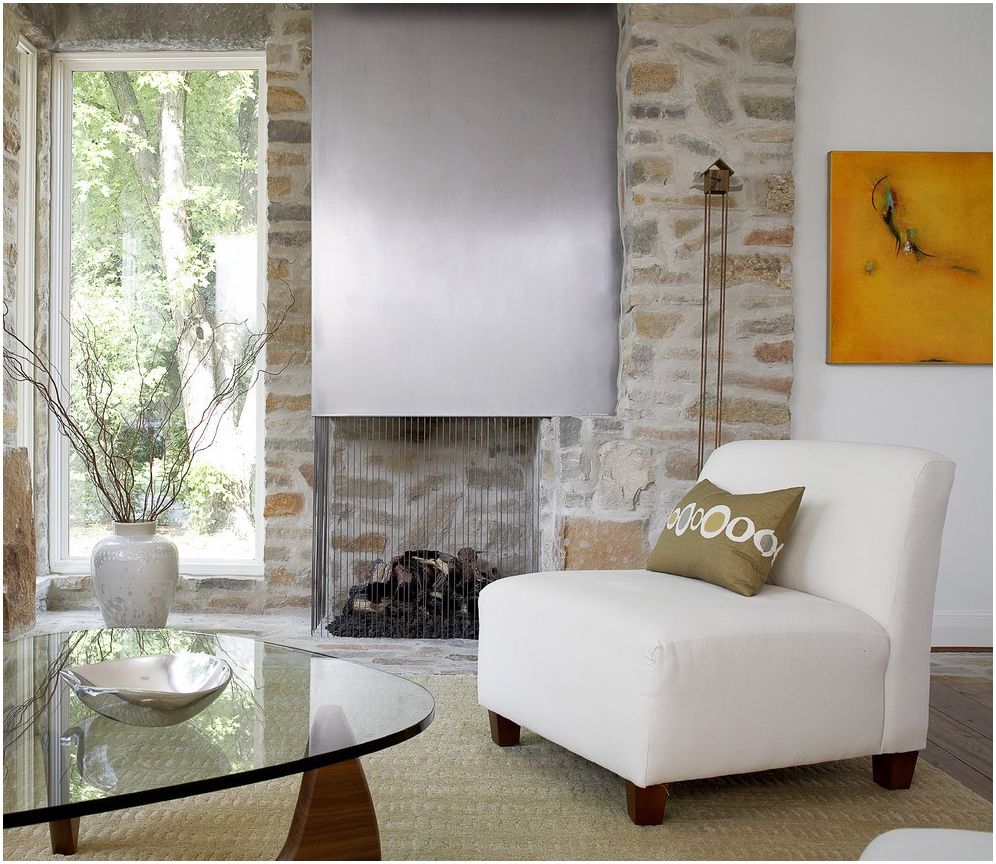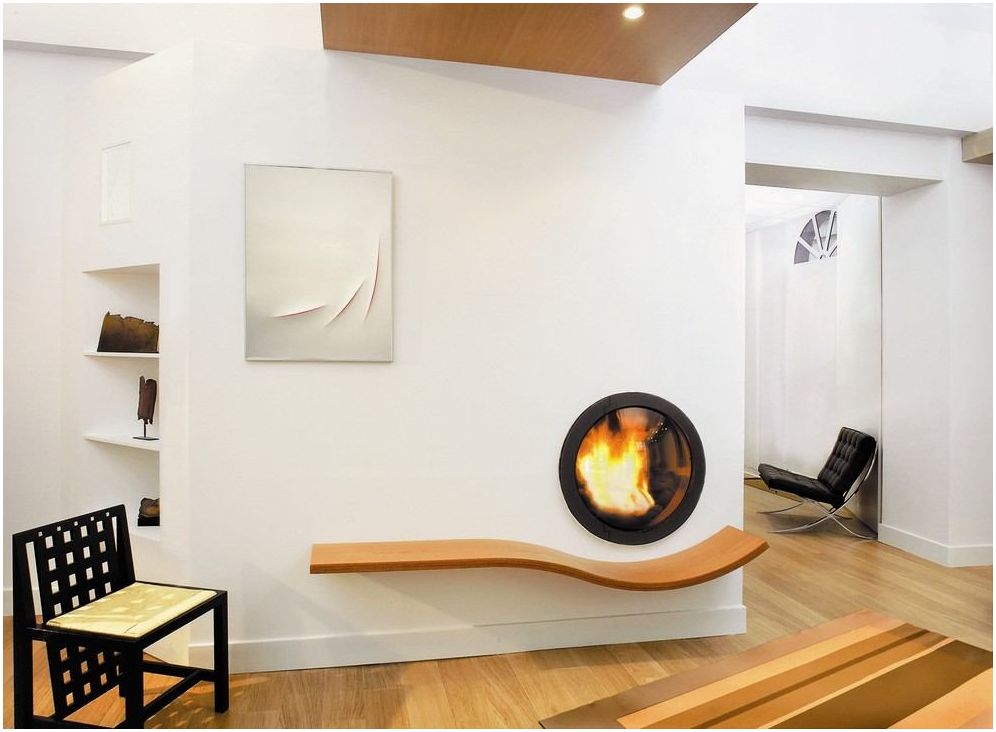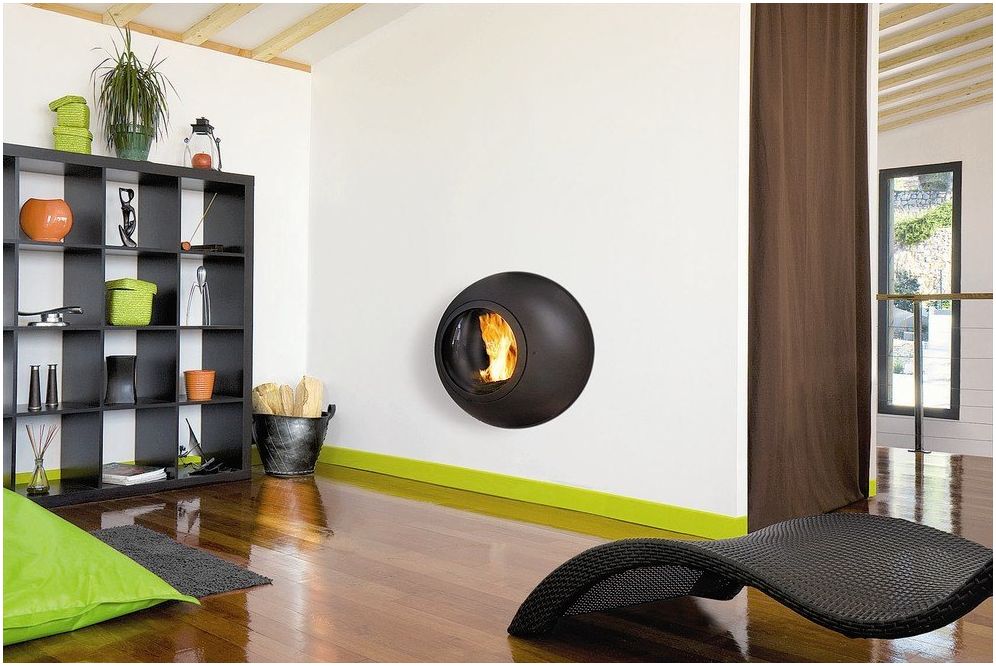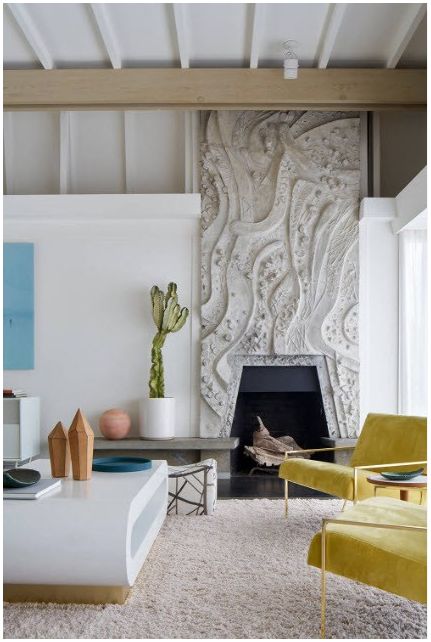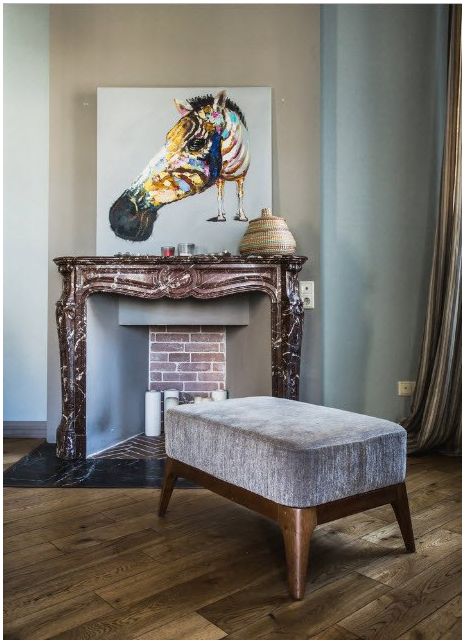 Good luck!