Living room and bedroom in one space is an increasingly common solution, which is used both in small and spacious apartments, where there are no clear barriers. One thing is for sure: the living room and 2-in-1 bedroom are creative solutions because it is not easy to create a quiet niche in the living room where active and passive relaxation intersect. Look at successful examples of combining living rooms where you can chat with friends, family and sleep.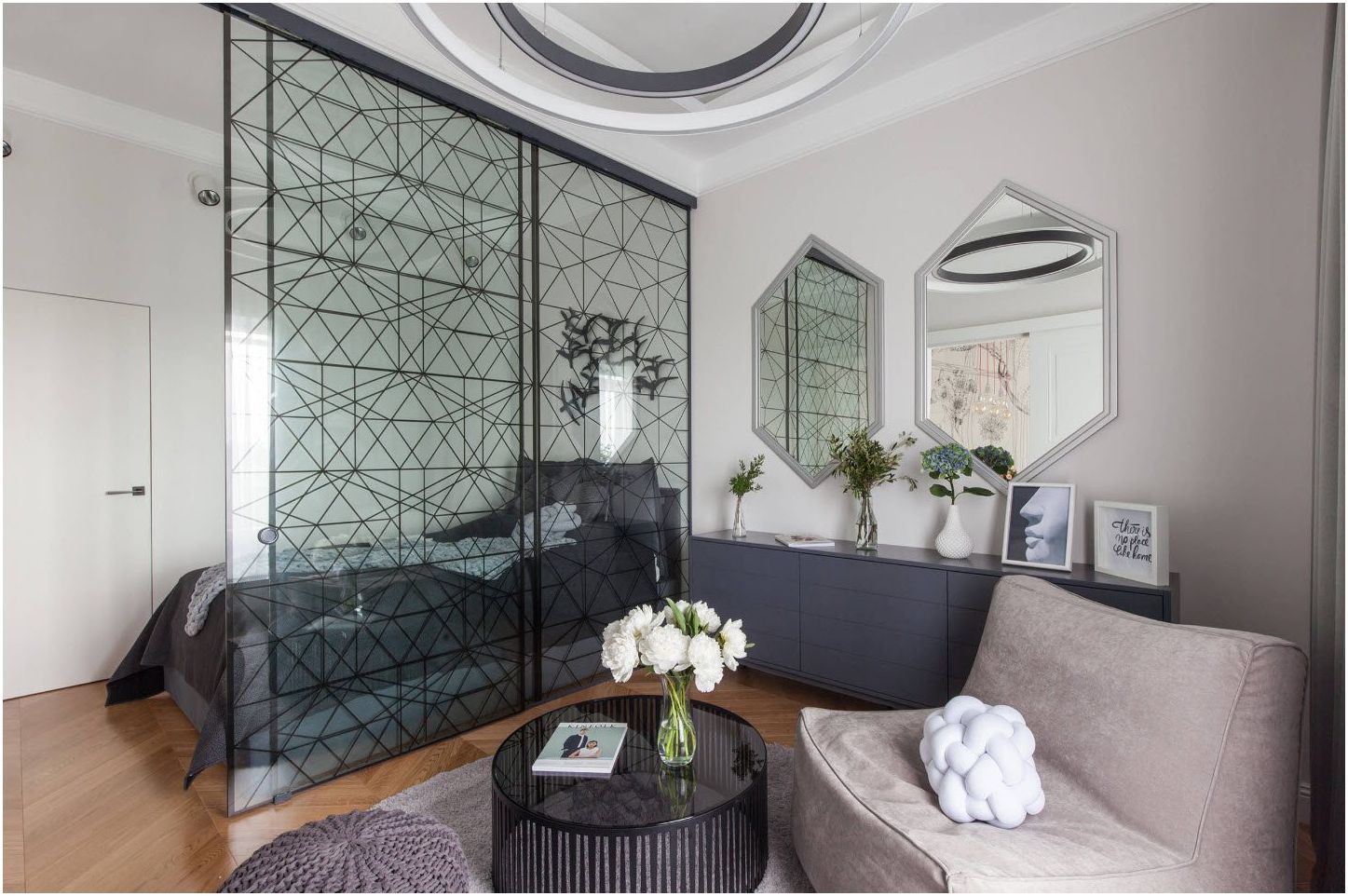 Modern living room and bedroom on the same site: tips and advice
A great solution when combining a living room and a bedroom is to create a niche in the large living area of ​​the apartment, which you can freely transform according to your personal lifestyle. Deepening the room can become a wonderful area where the living room and bedroom will harmoniously merge together..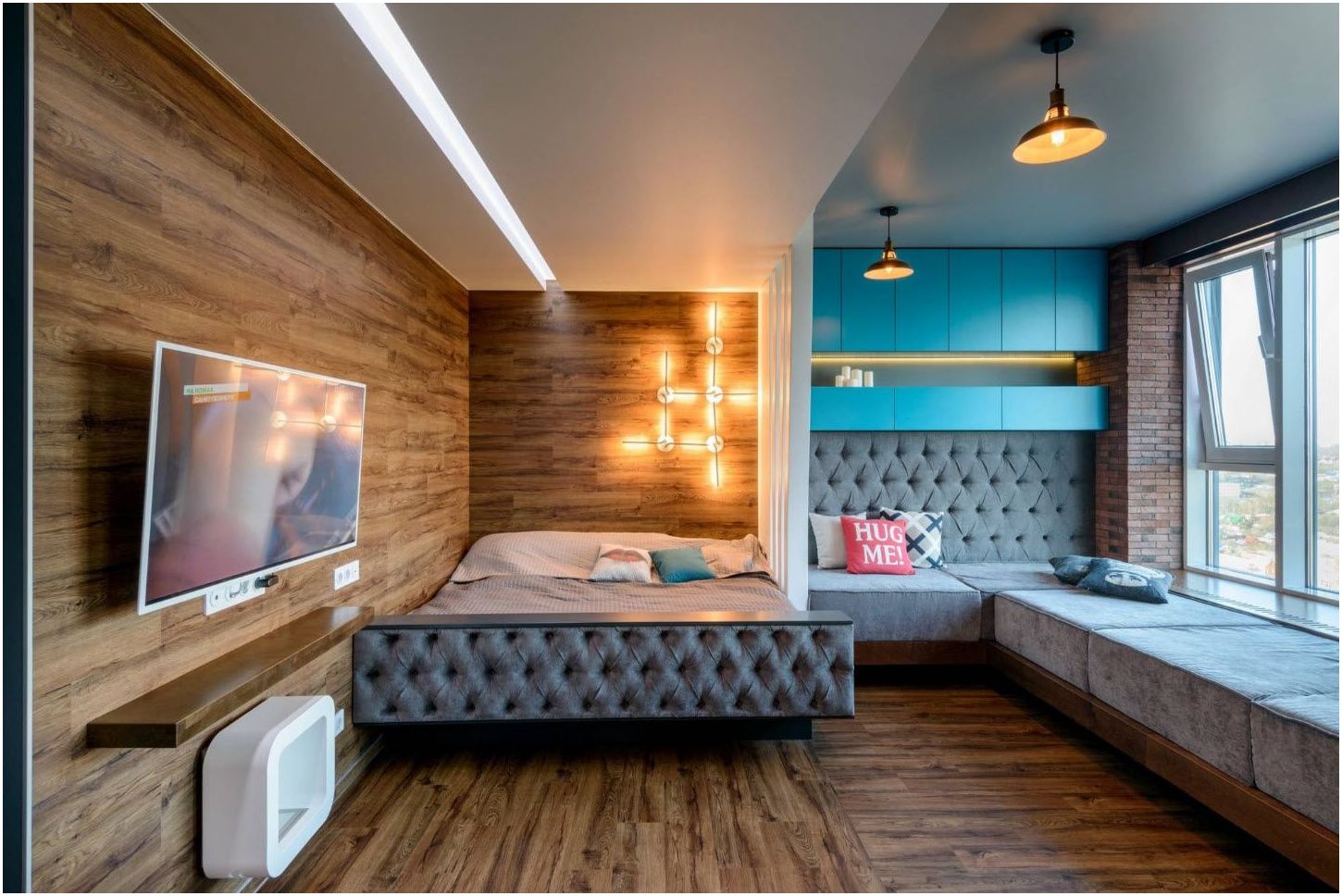 Design combining bedroom and living room with smart zoning
If the living space is large enough, you can create a visual separation with a partition that can be either blank or decorative. Drywall, shelving, glass screen and even a textile curtain will be suitable for this purpose..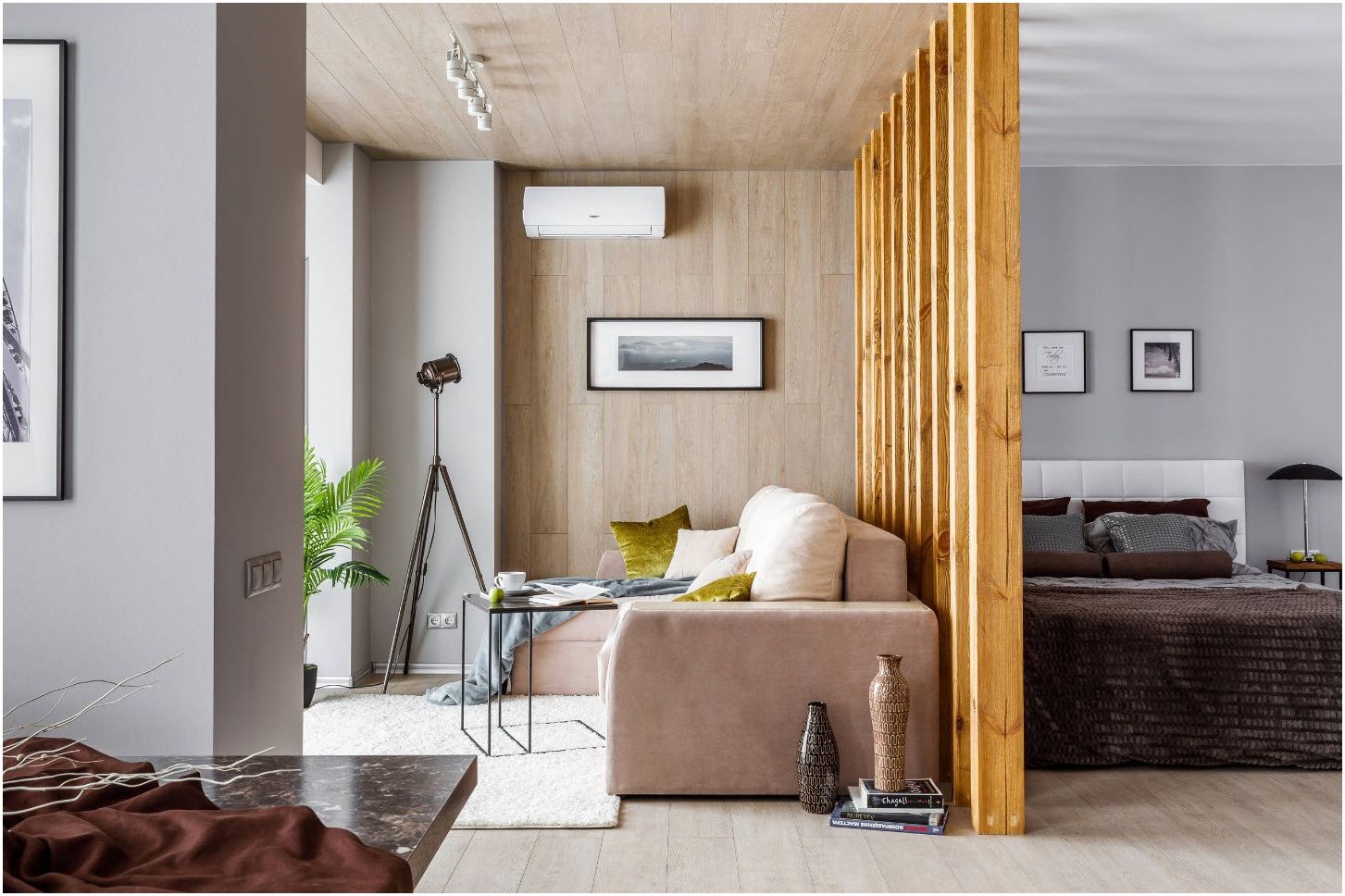 Advice! Creating a visual barrier will provide you with the privacy you need by isolating the sleeping area from the daytime entertainment area.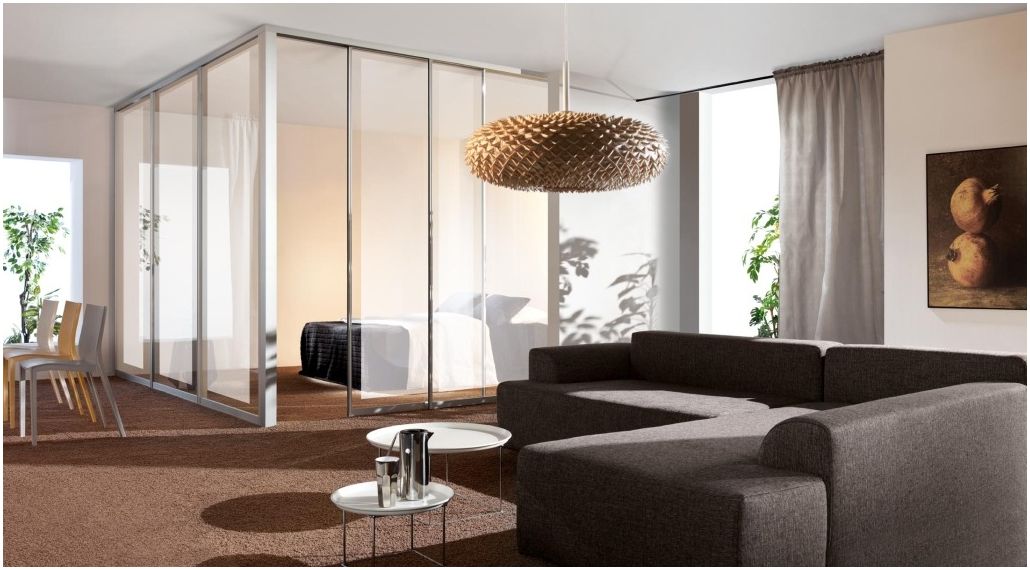 How to decorate a bedroom open to a living room?
Living room and bedroom in one small daytime space is a challenge for truly creative people. Often rooms are combined due to insufficient living space for full-fledged premises for different purposes. However, living room and bedroom in one small room are not only possible, but they can be really beautiful and very cozy. How to do it?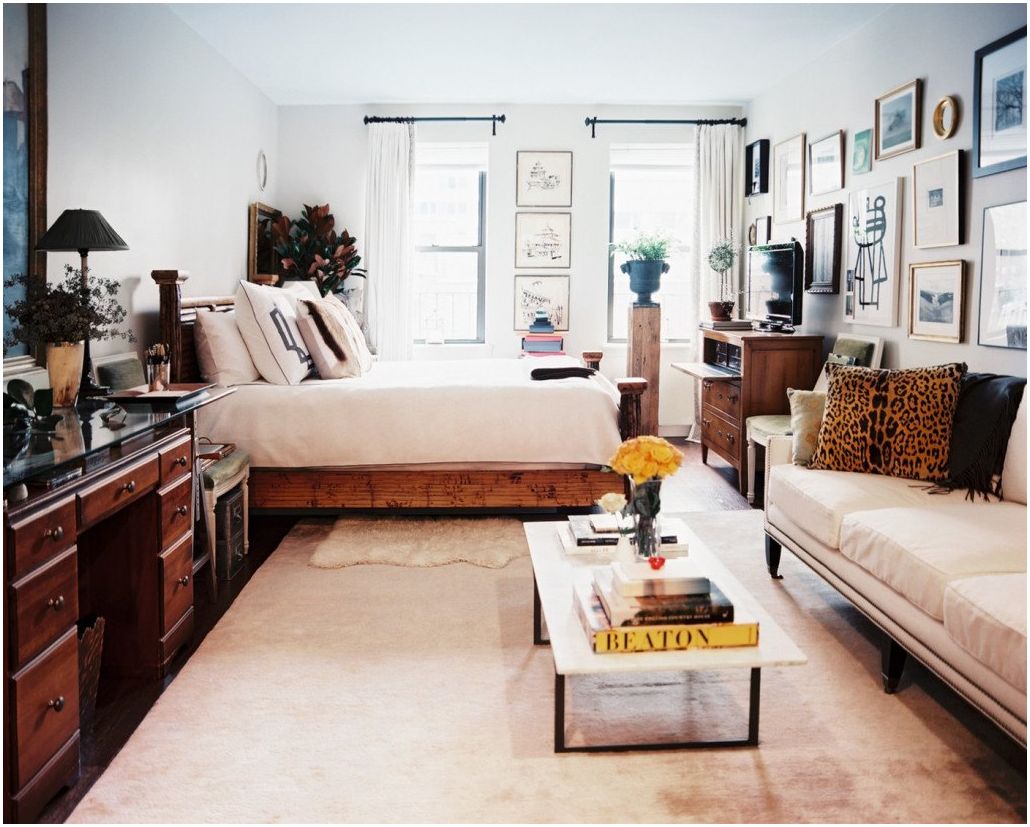 In a smaller space, you are not doomed to sleep on an uncomfortable couch. A more convenient solution, successfully used by stylists, is to create a seating area with a full-size bed, which can be separated by a curtain made of fabric or milk glass. This way, your living room and bedroom can change beyond recognition when needed..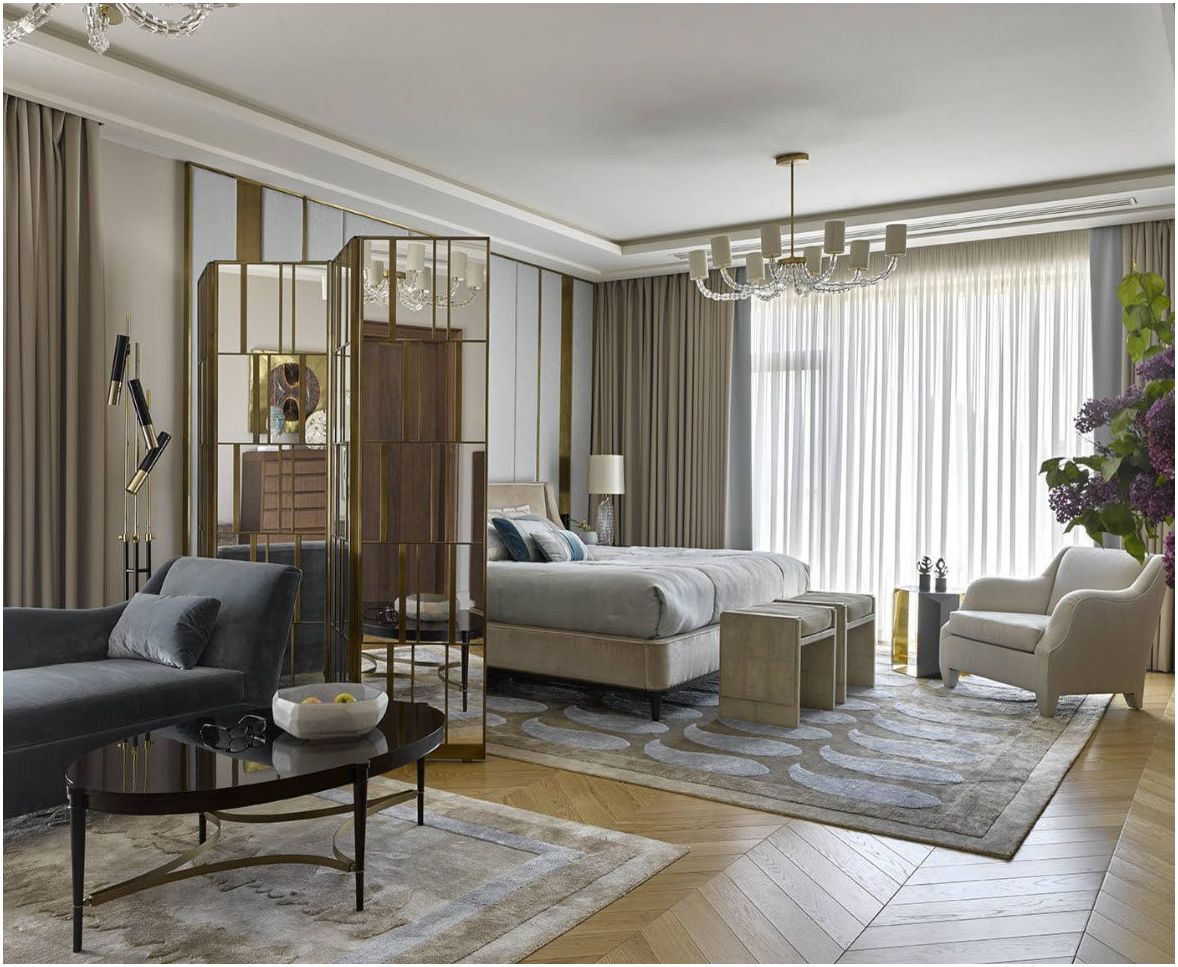 Advice! For comfortable placement, the bed should not be adjacent to the table and chairs. For the bedroom area, it is better to allocate space opposite the window, creating a beautiful view. If this is not possible, then put the bed against the wall with interesting photos. A small space should also be decorated in light colors and a minimalist look that will provide harmony and visually increase the space..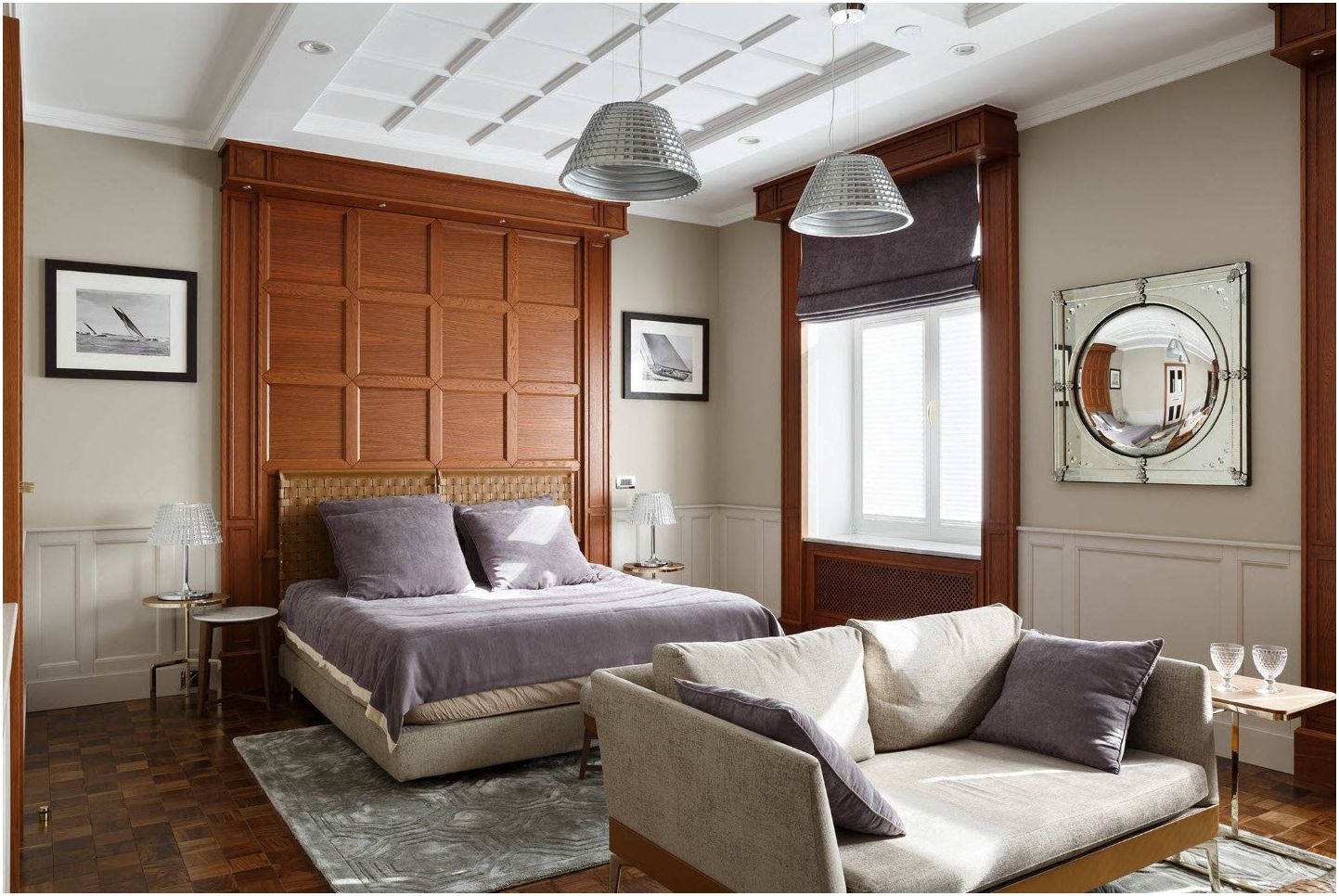 Combining a living room and a bedroom in one room: little tricks
Regardless of whether we have a small apartment, a modest studio or a post-industrial attic, everyone wants to fully relax at home. Some people find that a sofa bed is most appropriate in a combined living room-bedroom, as the other option will take up too much space. However, before giving up the comfort of a double bed, it is worth checking out successful examples of combining a bedroom and a living room in one room..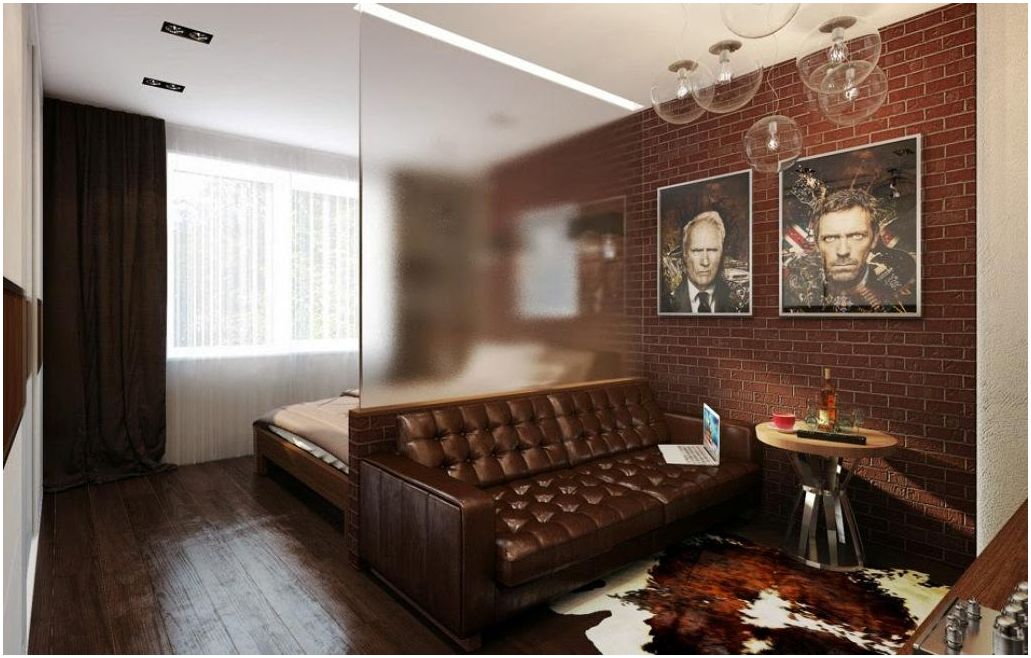 A quick and easy way to hide a bed in the bedroom
The sleeping area can be separated from the rest of the living room by hanging a thin fabric or thick curtain on the cornice. You should choose the type of material that matches the style of the living room.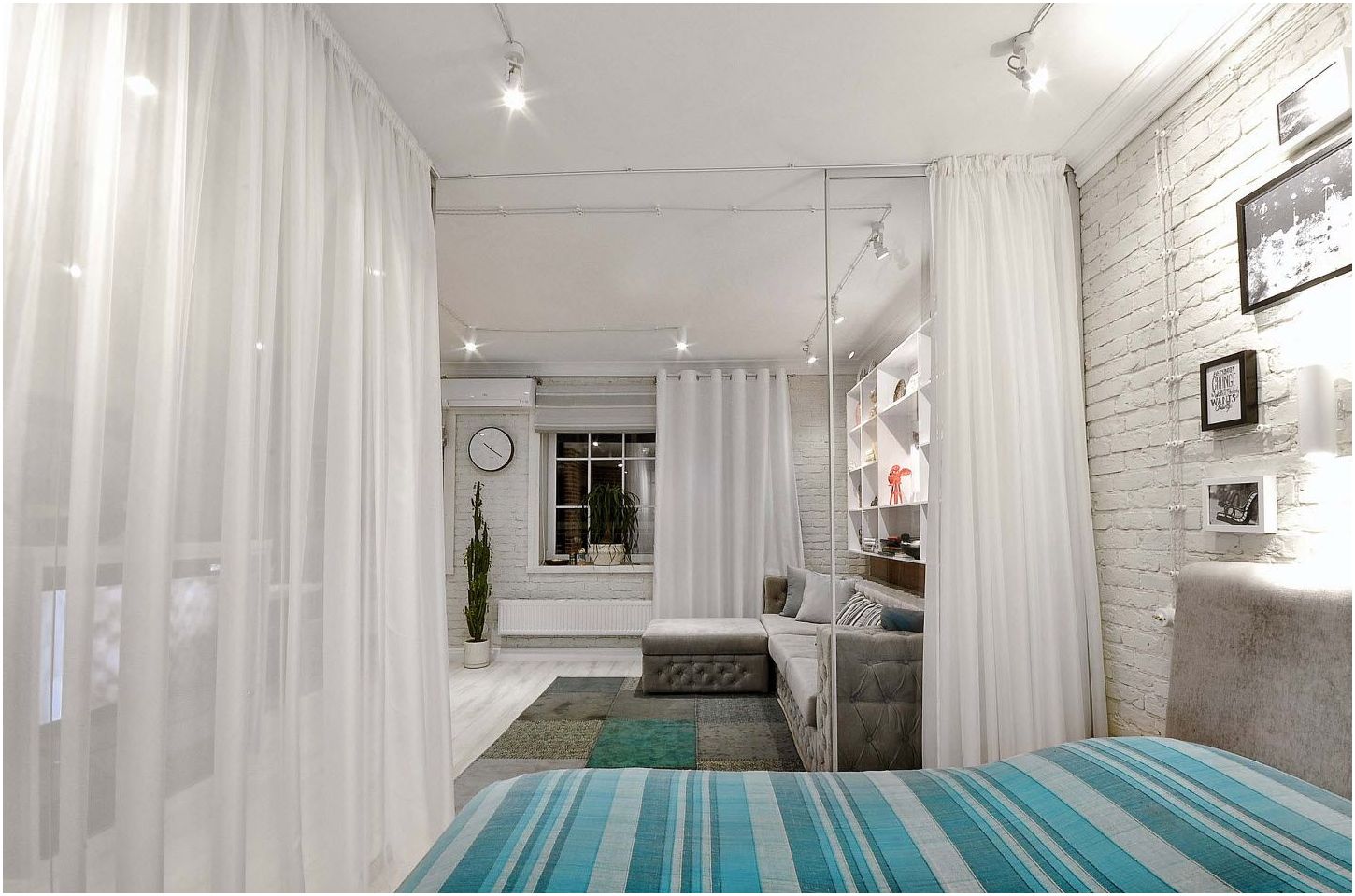 Advice! Heavy and dark material will work if the bed is along the window. If you place a place to sleep from windows, then give preference to transparent textiles, for example, matched to the color of existing curtains..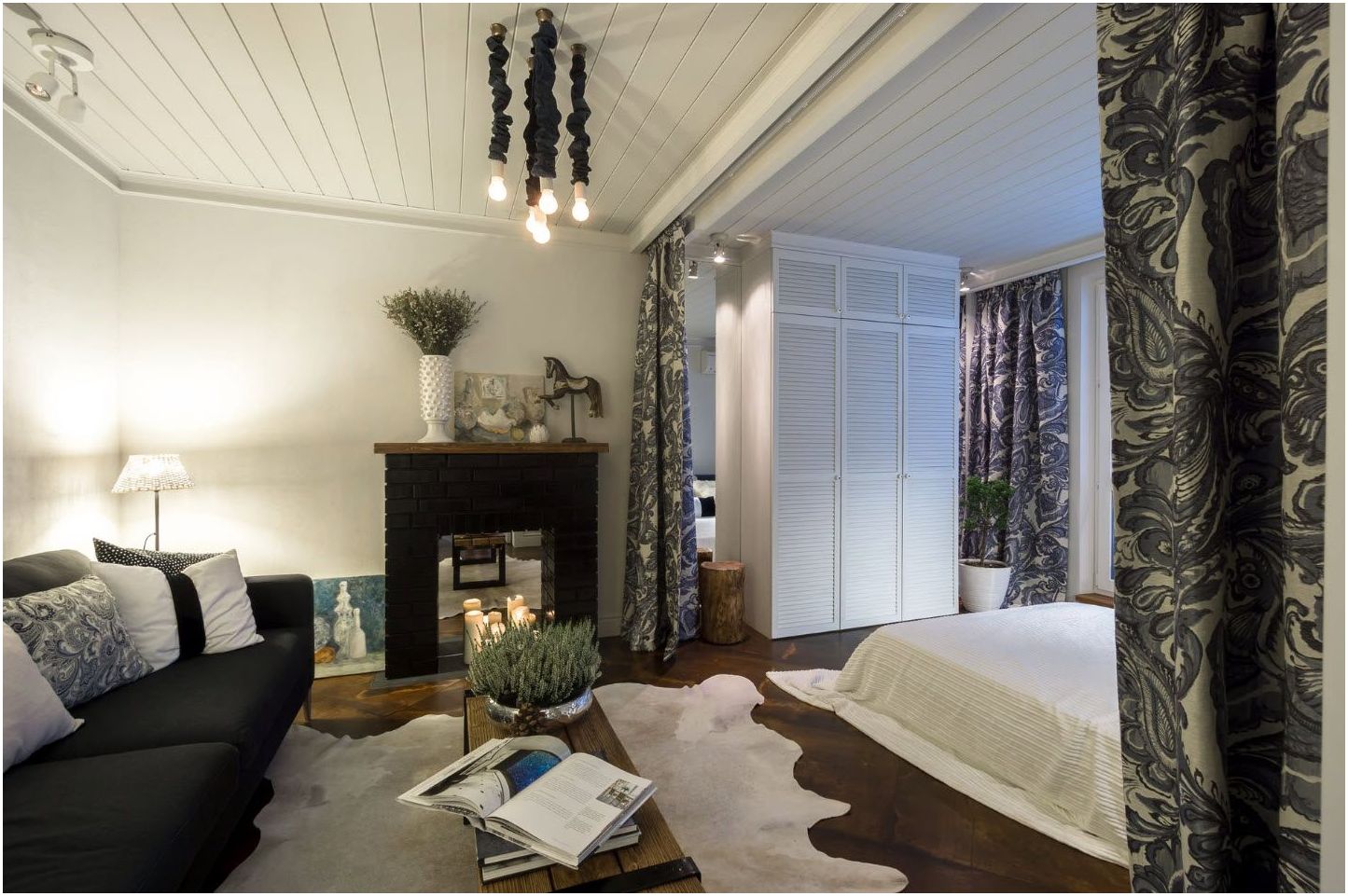 Thus, you will create a bedroom invisible to guests. This is a great convenience, as no one can know what is going on in the intimate area, as well as how well the bed is sent. In the case of a sofa bed, you will need to hide the bedding every time. And in the living room bedroom, you just need to slightly open the curtain to watch TV without getting out of bed.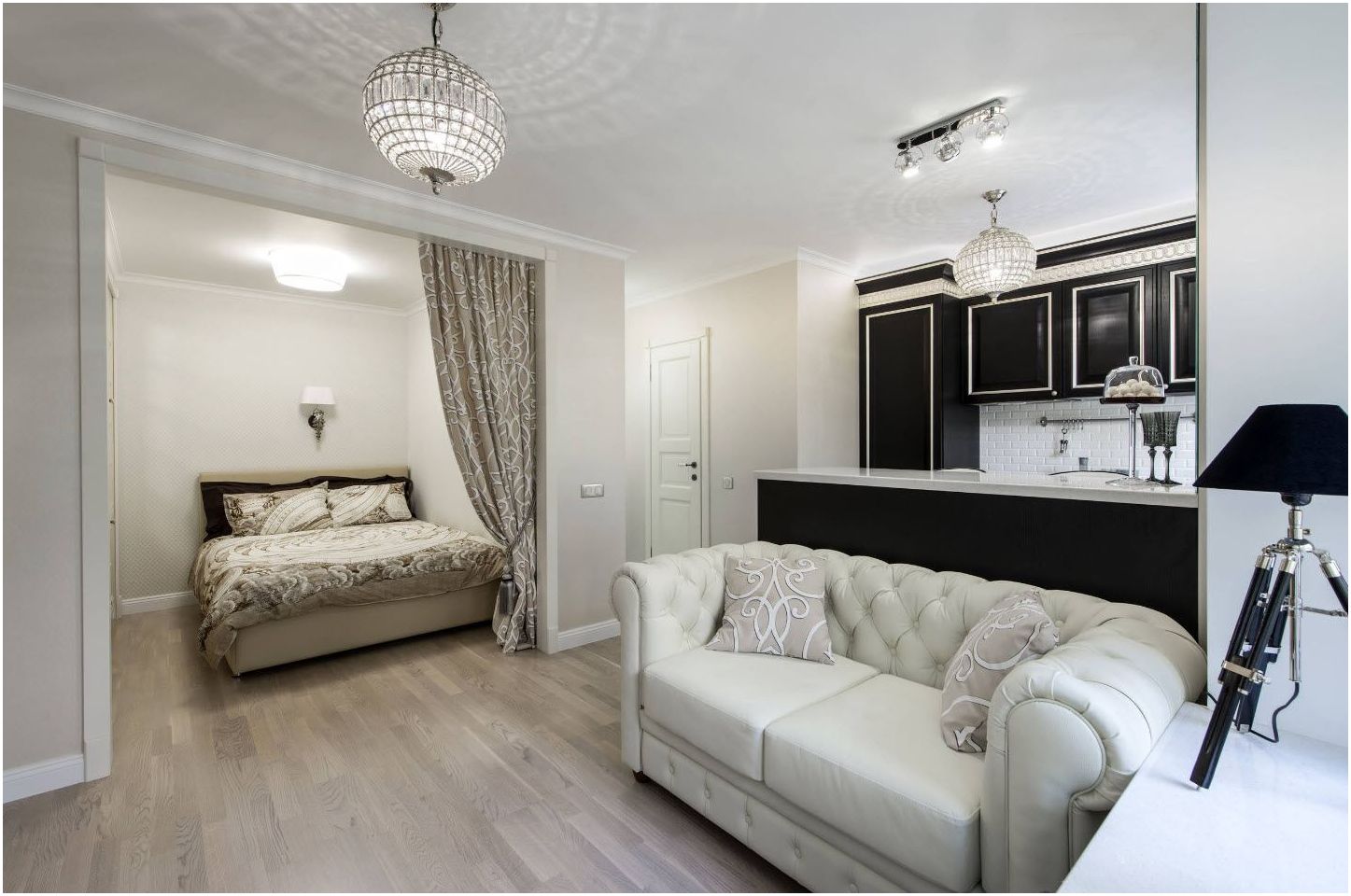 Do you like the changes in decor? Screen in the room!
Decorative screens were created in China in the 16th century. This application will work well in modern apartments. The screen can be canvas, wood, or glass. It all depends on the style of the room. The advantage of such furniture is mobility. The screen is best for small beds intended for one person. If we like expressive accents in an apartment, choose a screen with a beautiful pattern. Such a curtain will certainly revive the interior and give it individuality..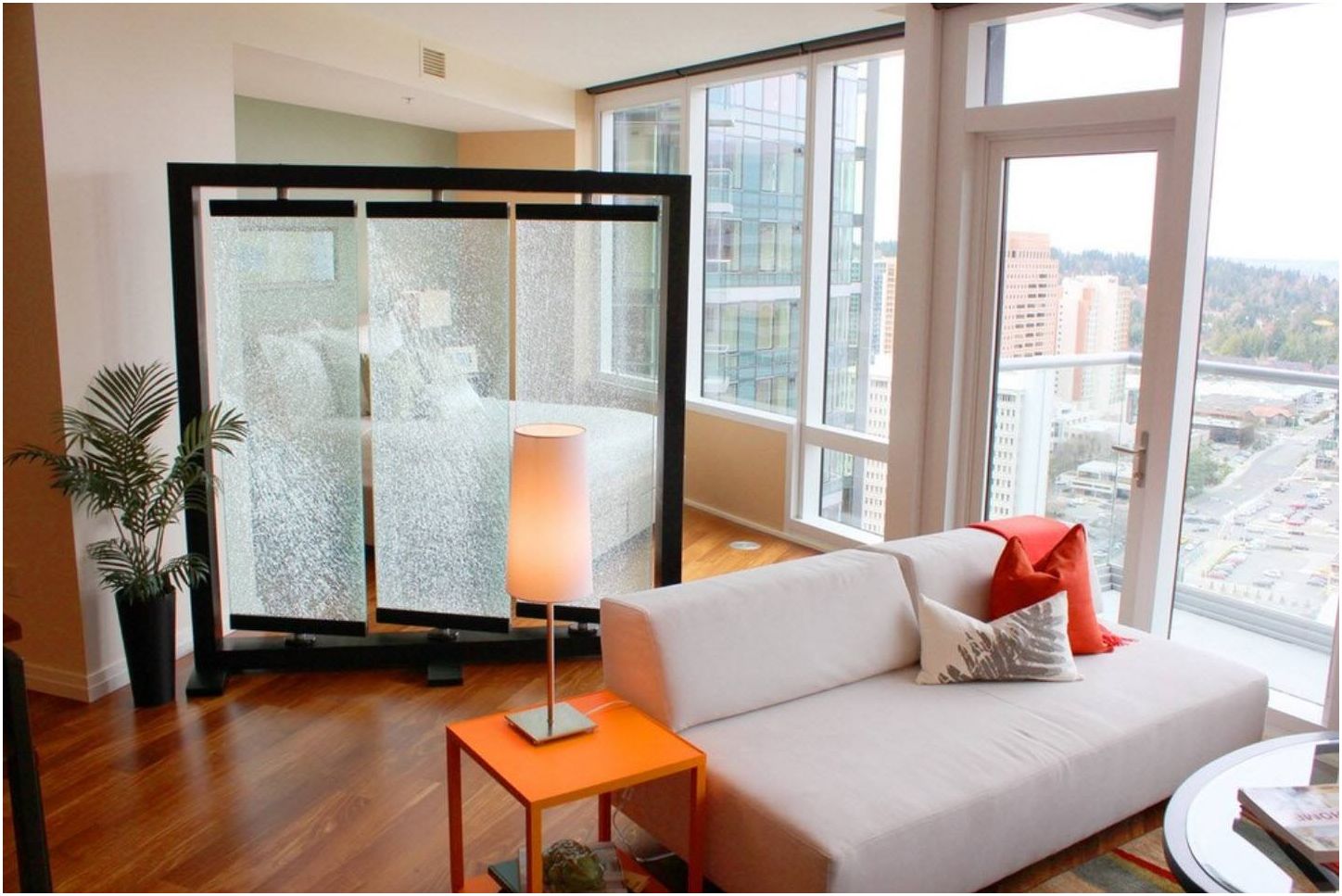 Niche in the apartment – how to use it?
Instead of filling a niche with a walk-in closet or additional shelves, you can build a bed in there. Such an area will not dominate the living room. If you want to hide the sleeping area even more, you can install the curtains in the recess. Guests will not understand what is behind the screen: wardrobe, bedroom or office. It is worth installing a platform with storage compartments in the recess. This will give you extra boxes. Then the bed will be a few centimeters higher than the rest of the furniture, and this will make the bedroom more illuminated..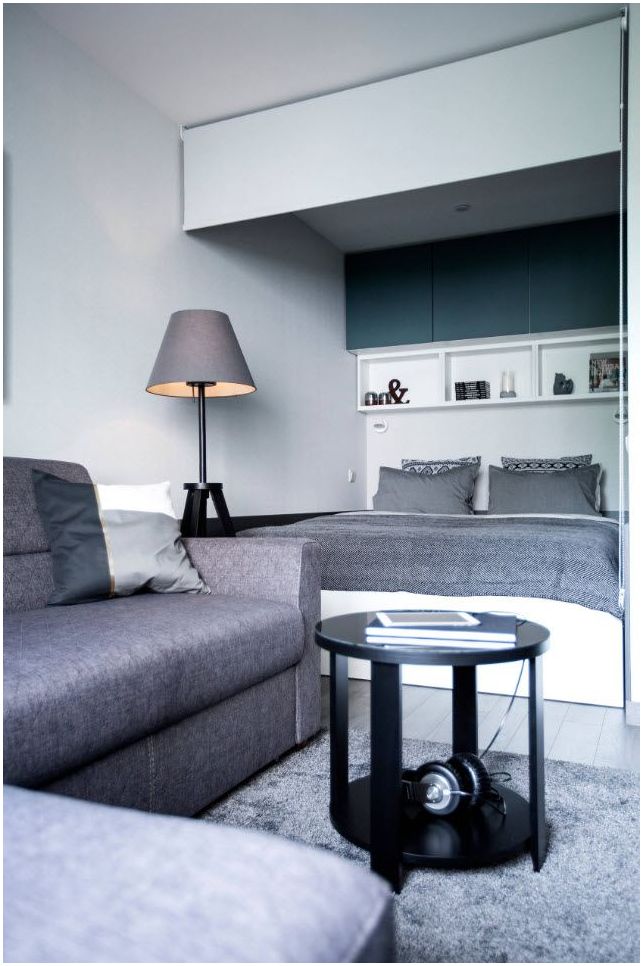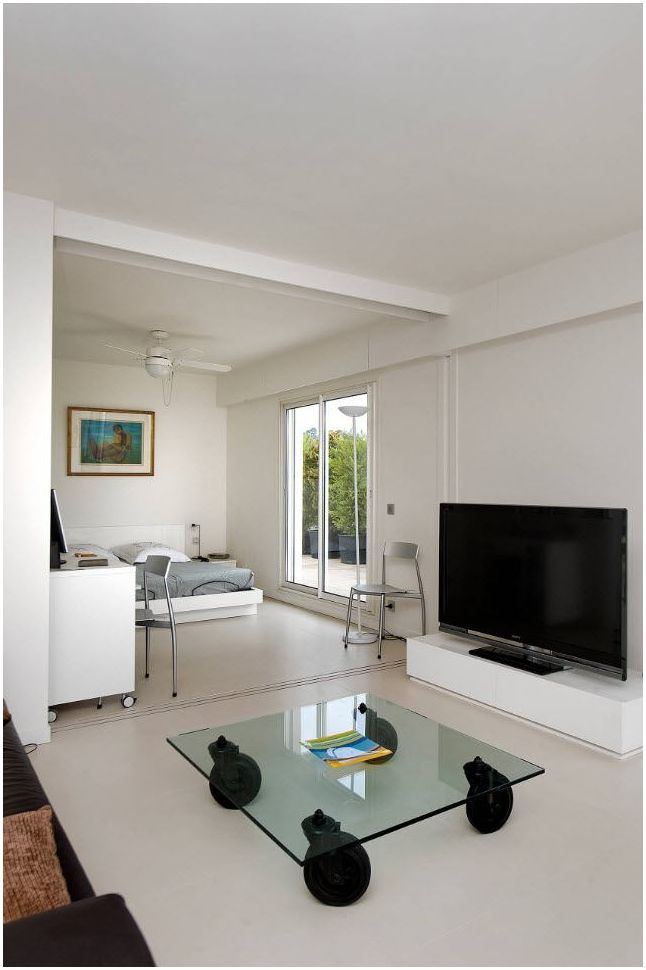 Decorative partitions
The sleeping and rest area is easily separated by a partition. The bedroom will become more private. The wall should not be erected up to the ceiling itself, because in this way it will suppress the room and reduce the access of light. If you prefer a partition to the ceiling, then choose openwork panels that add mystery to the room and do not block access to light. It is also worth considering sliding panels, which replace doors in small rooms..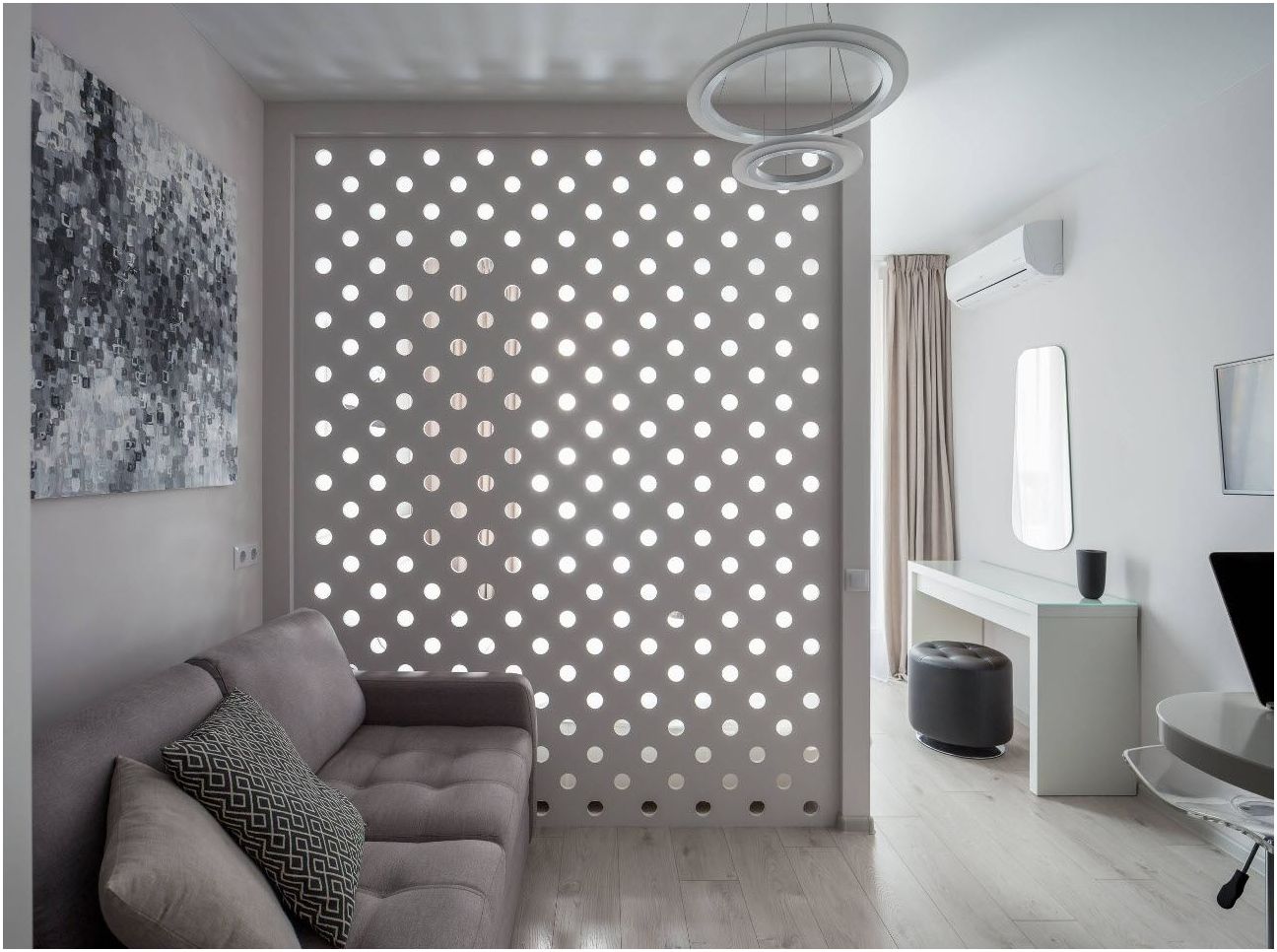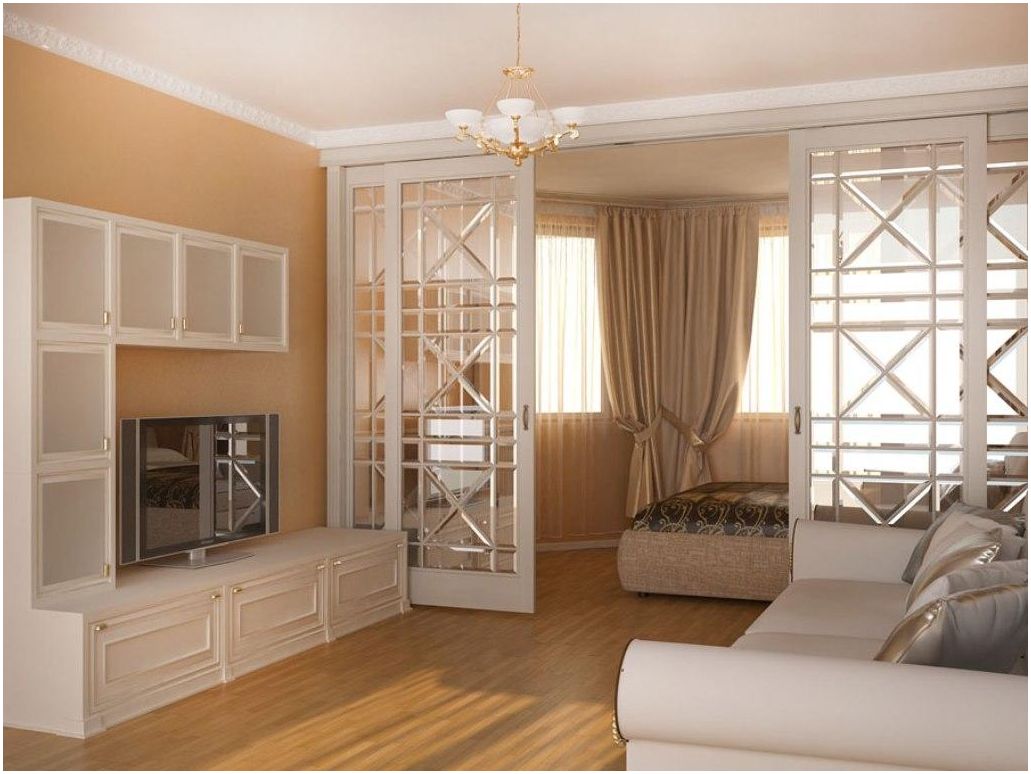 Be creative!
A bookcase or shelving unit will cover the bed, clearly dividing two areas in one room. This is a great solution for people who like to read. Thus, the shelves with books will be in the bedroom, and the wall of the cabinet in the living room. If the living room is also an office, then the closet can be expanded. And on the wall of furniture, you can easily mount a TV screen.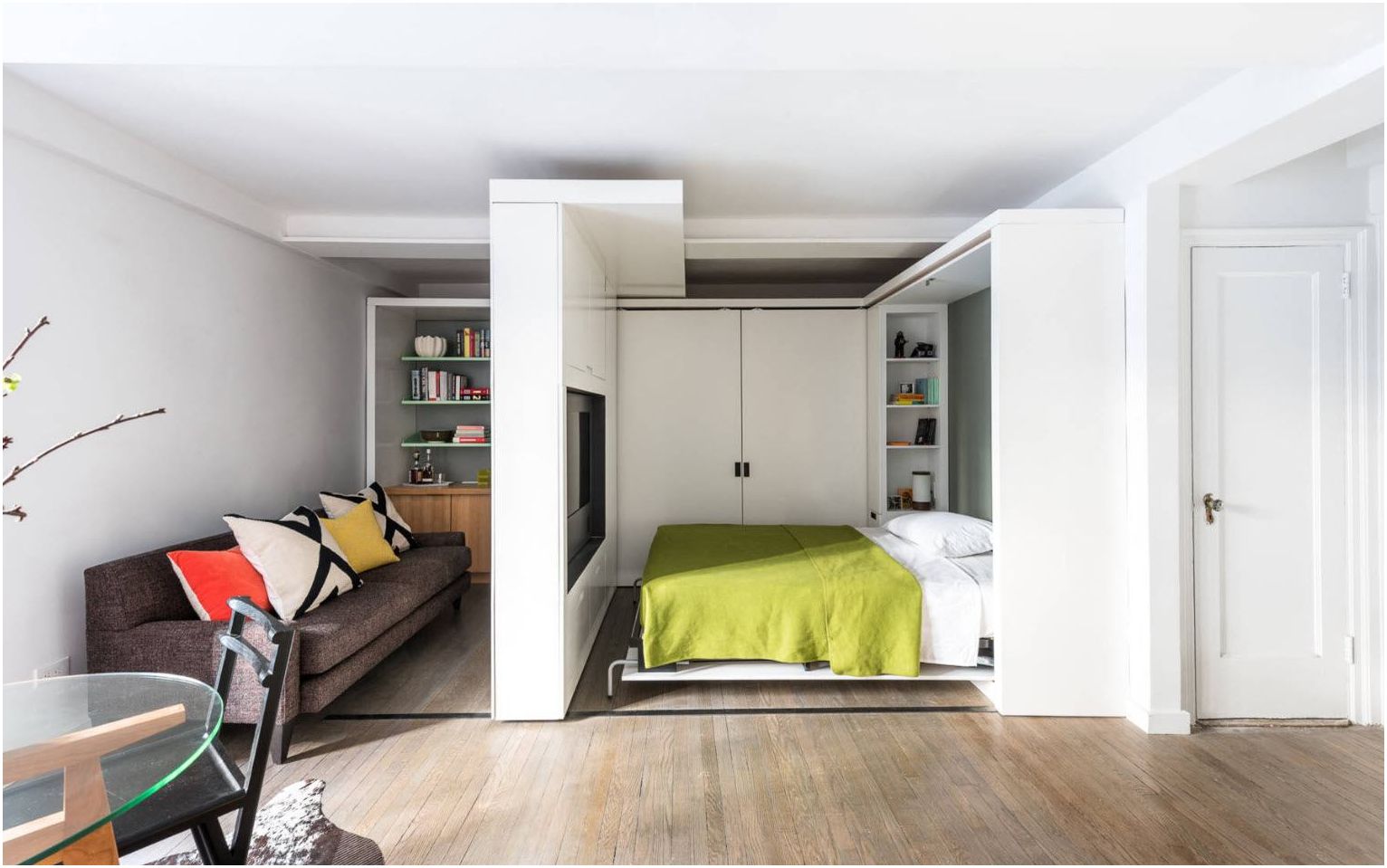 Things to remember when organizing a bedroom at a height?
It so happens that the bedroom and the living room are combined in a rather unusual way. The bed is placed on a hill, creating a kind of second floor. In this case, the sleeping area should not be near the railing because it reduces the feeling of security and interferes with restful rest. If we have a good attic, then a mezzanine bed will create a separate room..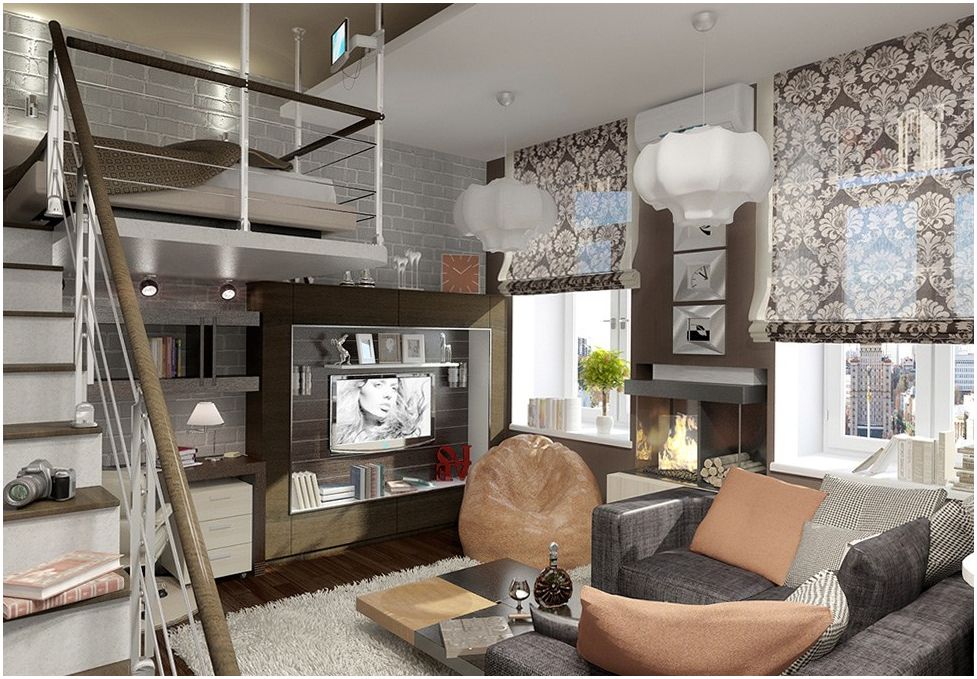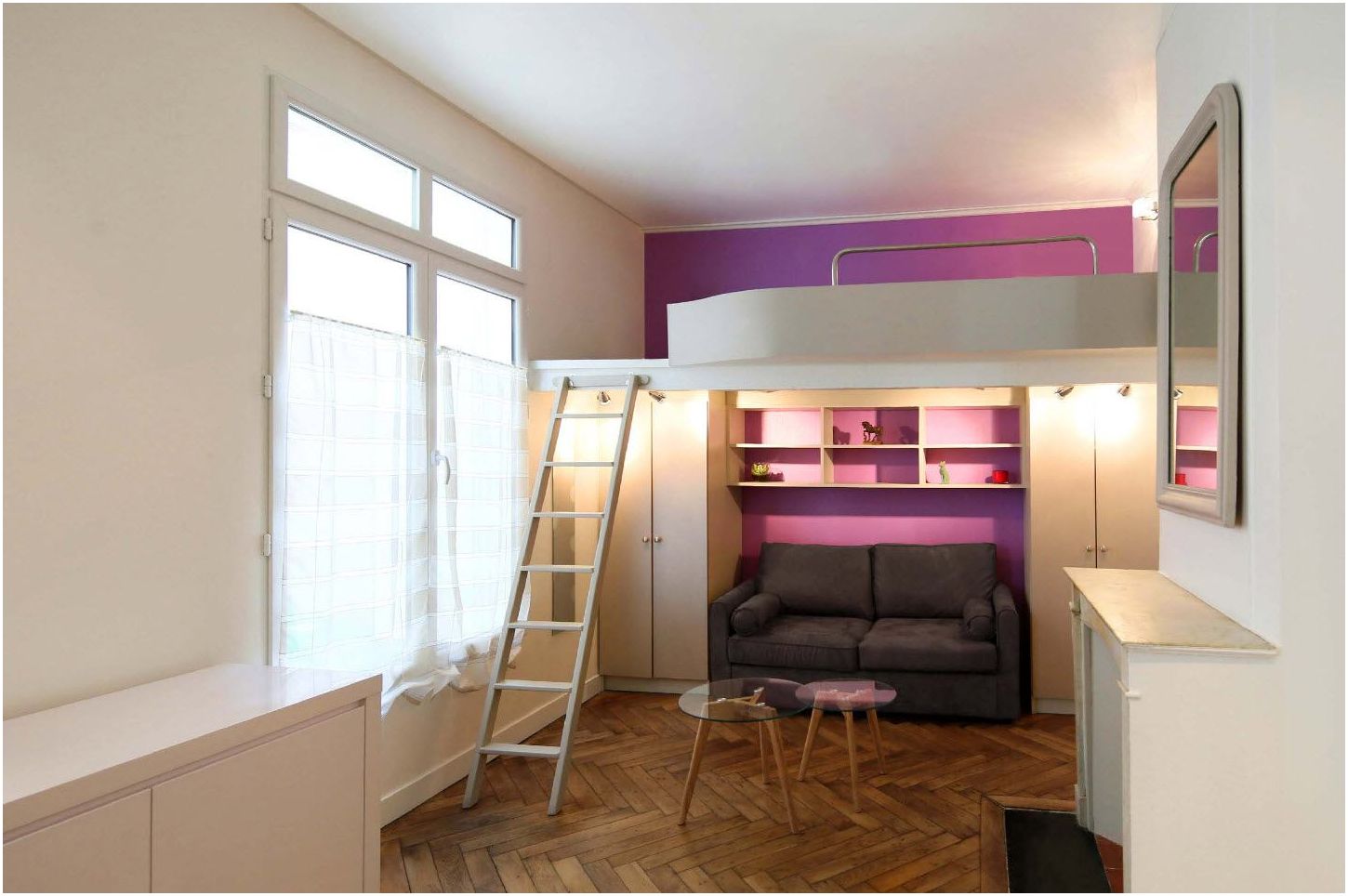 There are many successful examples of combining a bedroom and living room in one room. In any case, it is worth remembering that sleeping on the sofa in the living room is not the same as relaxing on a large bed, even in the smallest bedroom. The dream of a warm, cozy bedroom that you want to return to after a hard day can be easily realized even in the living room..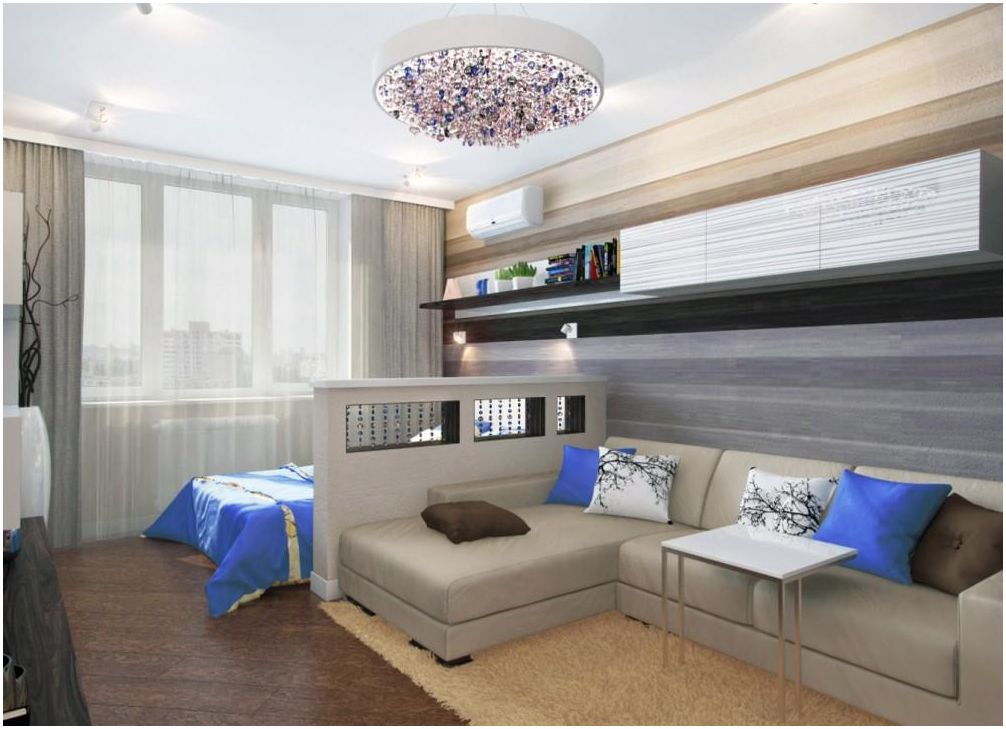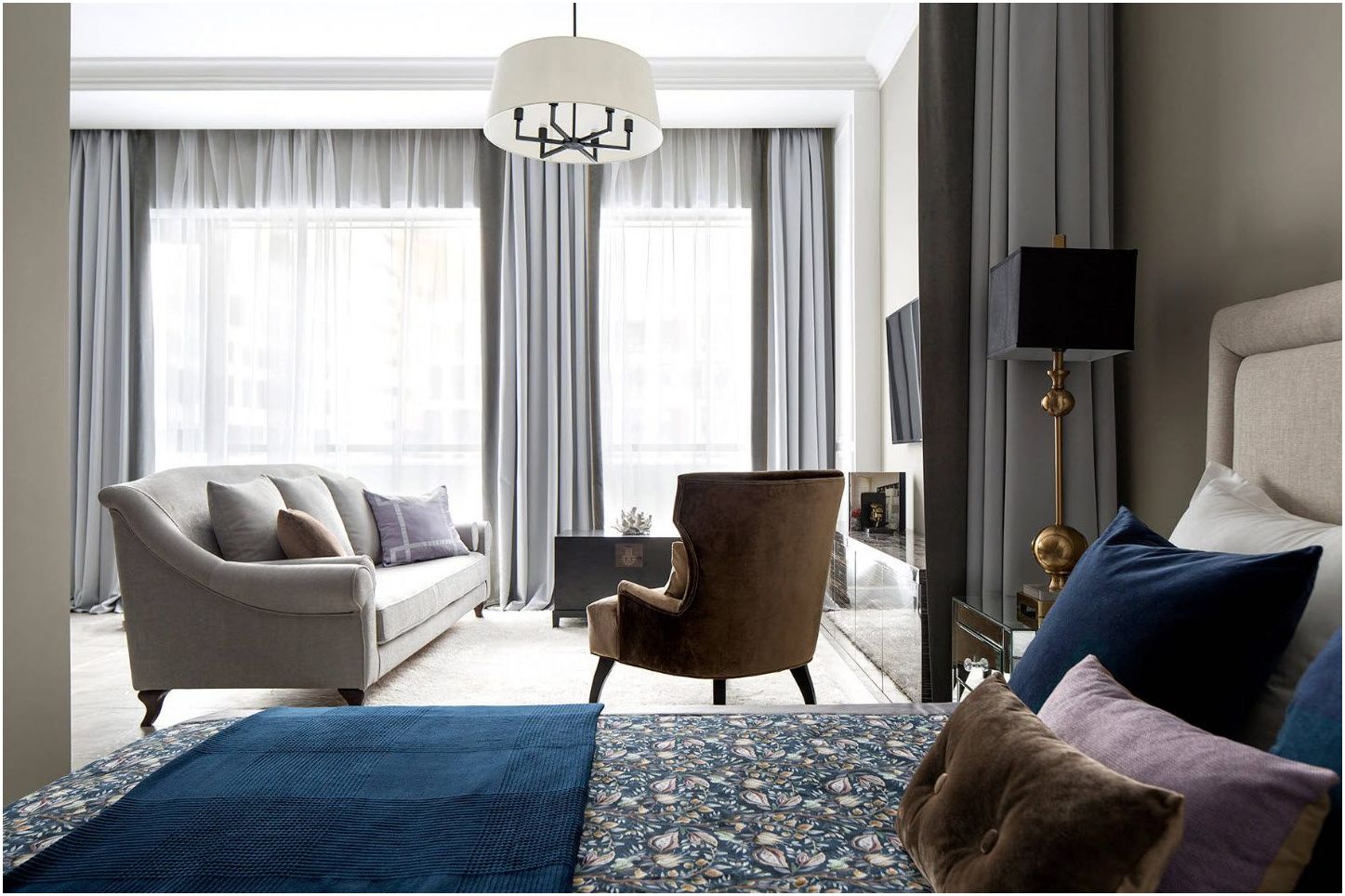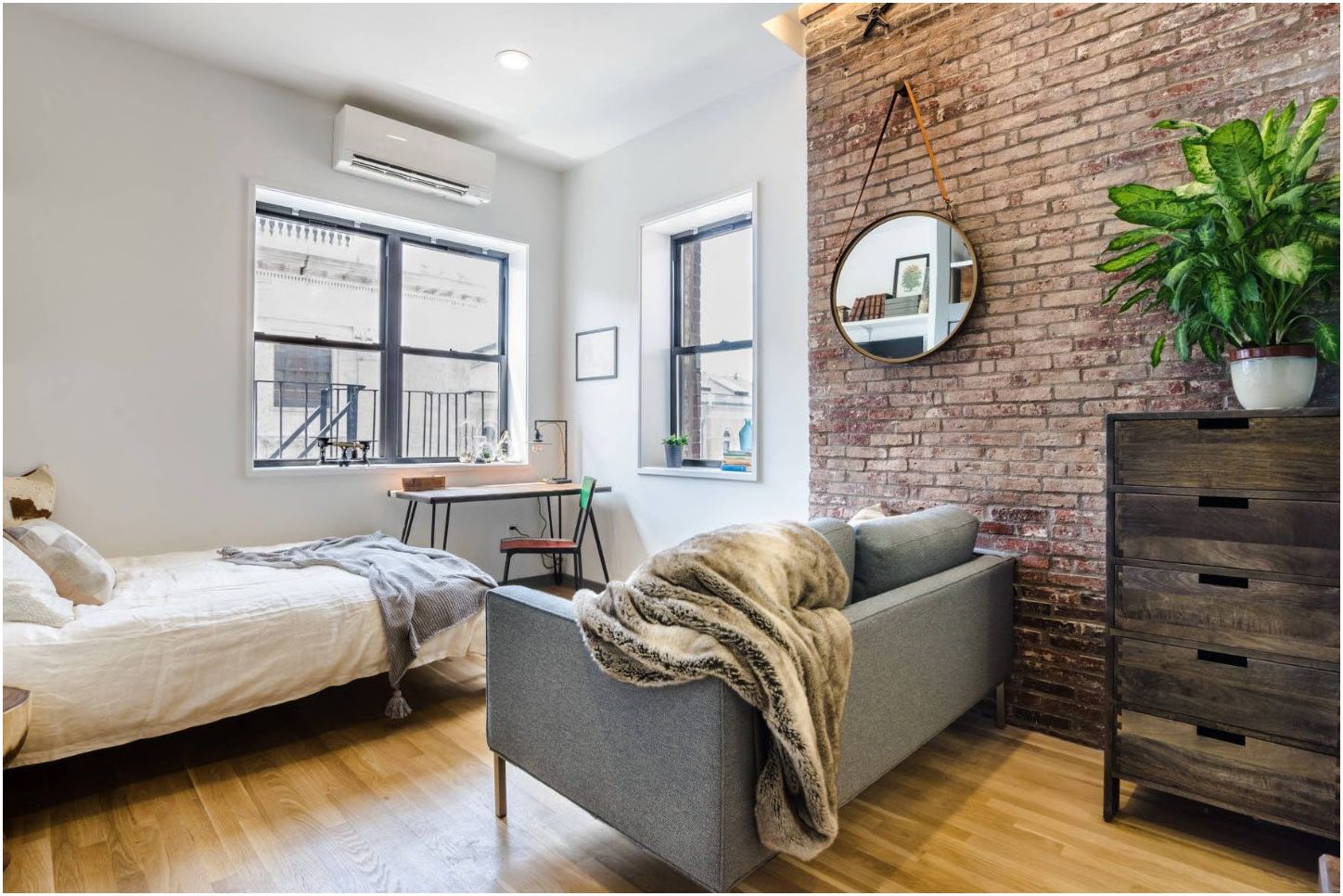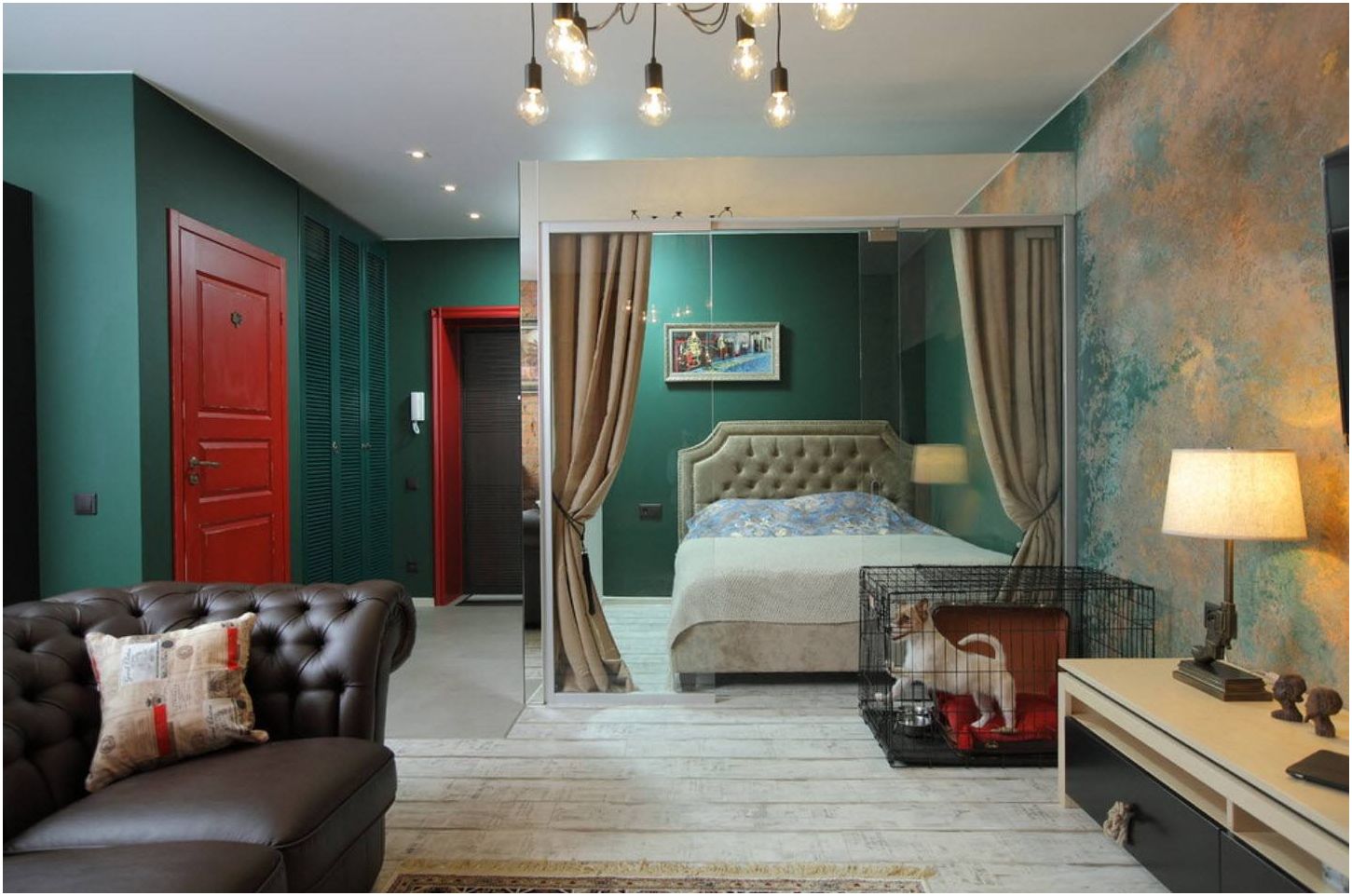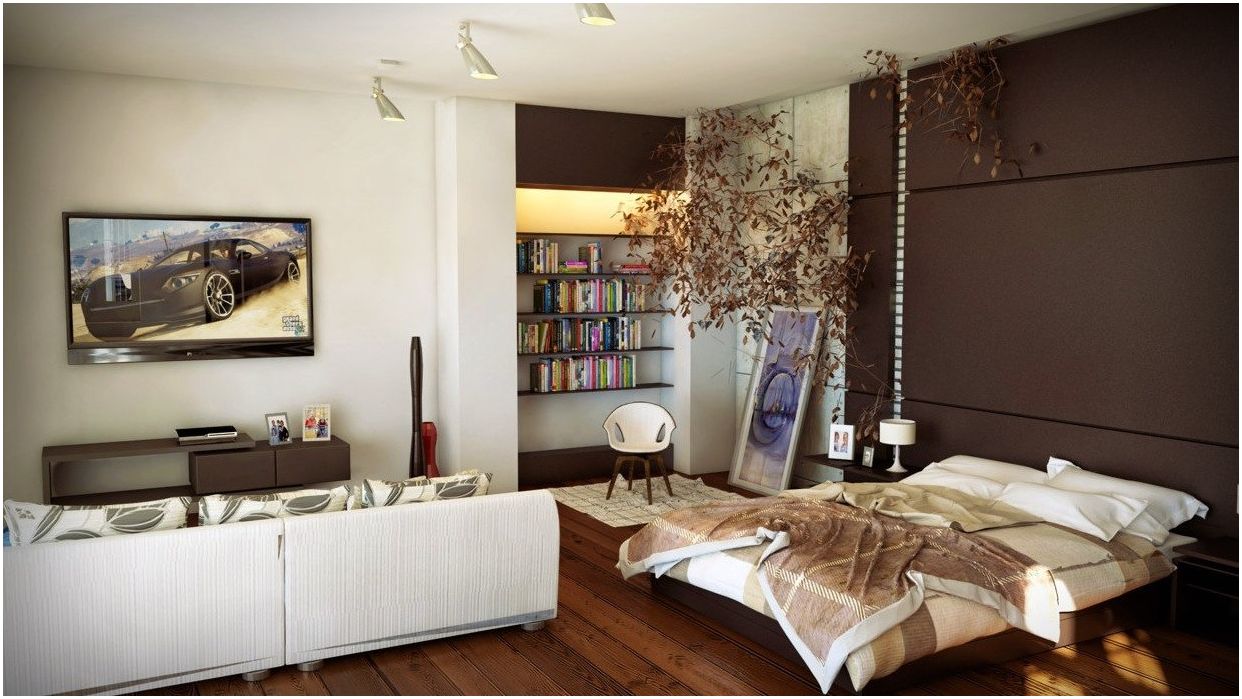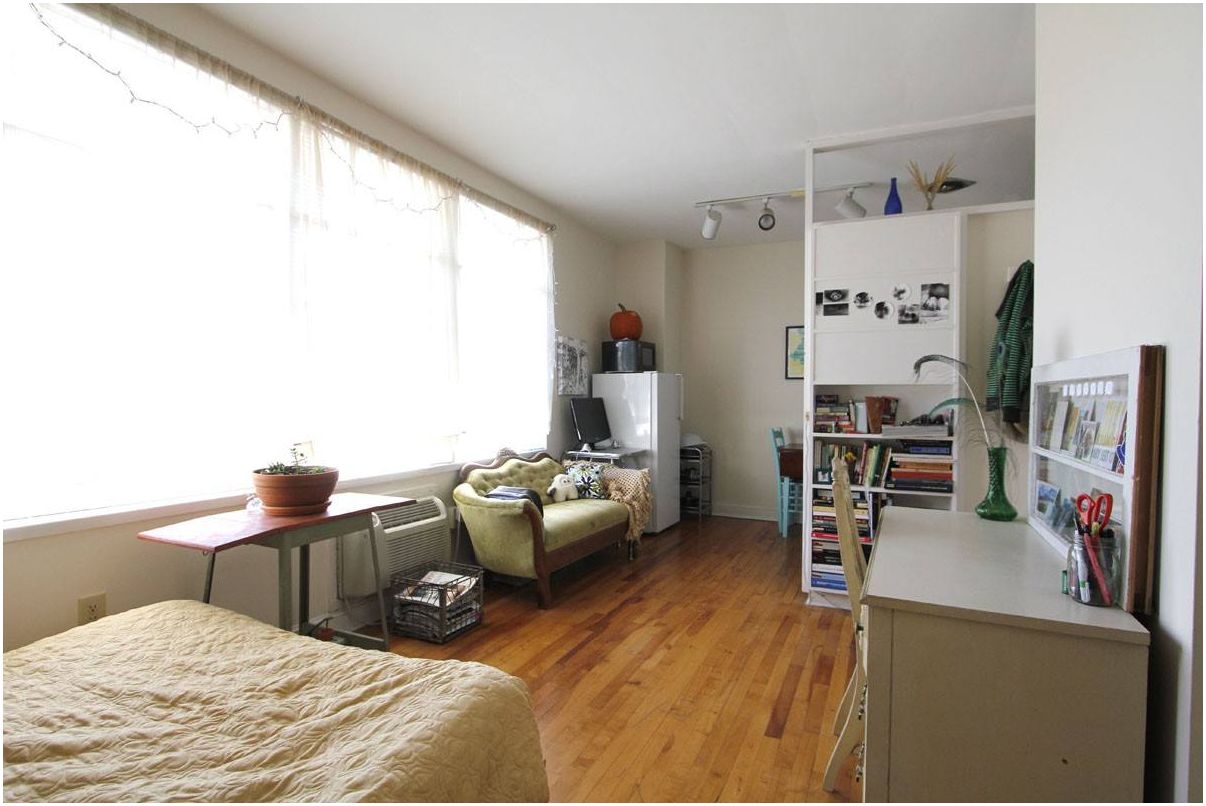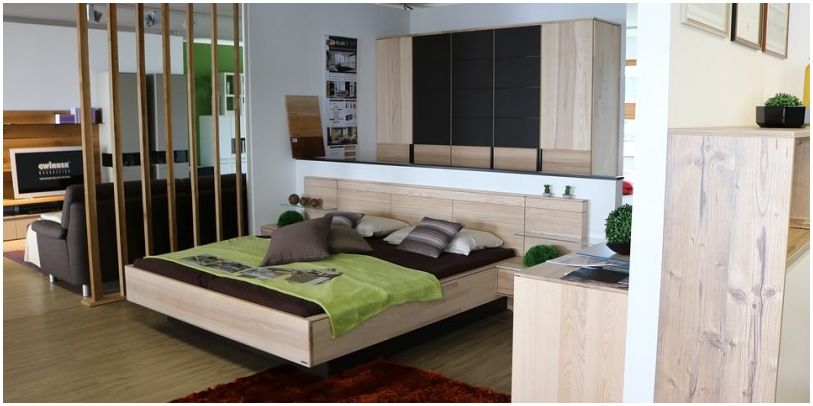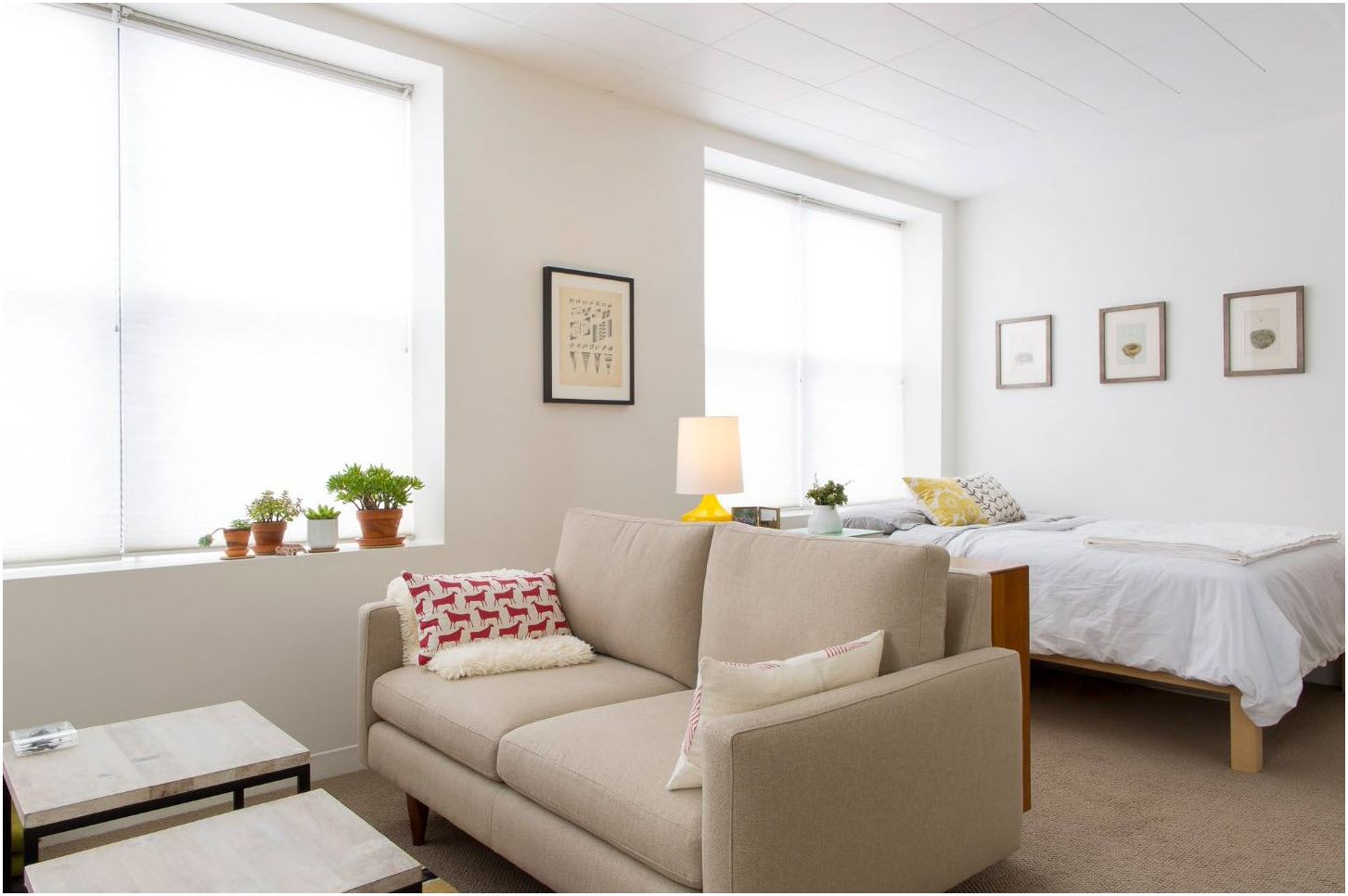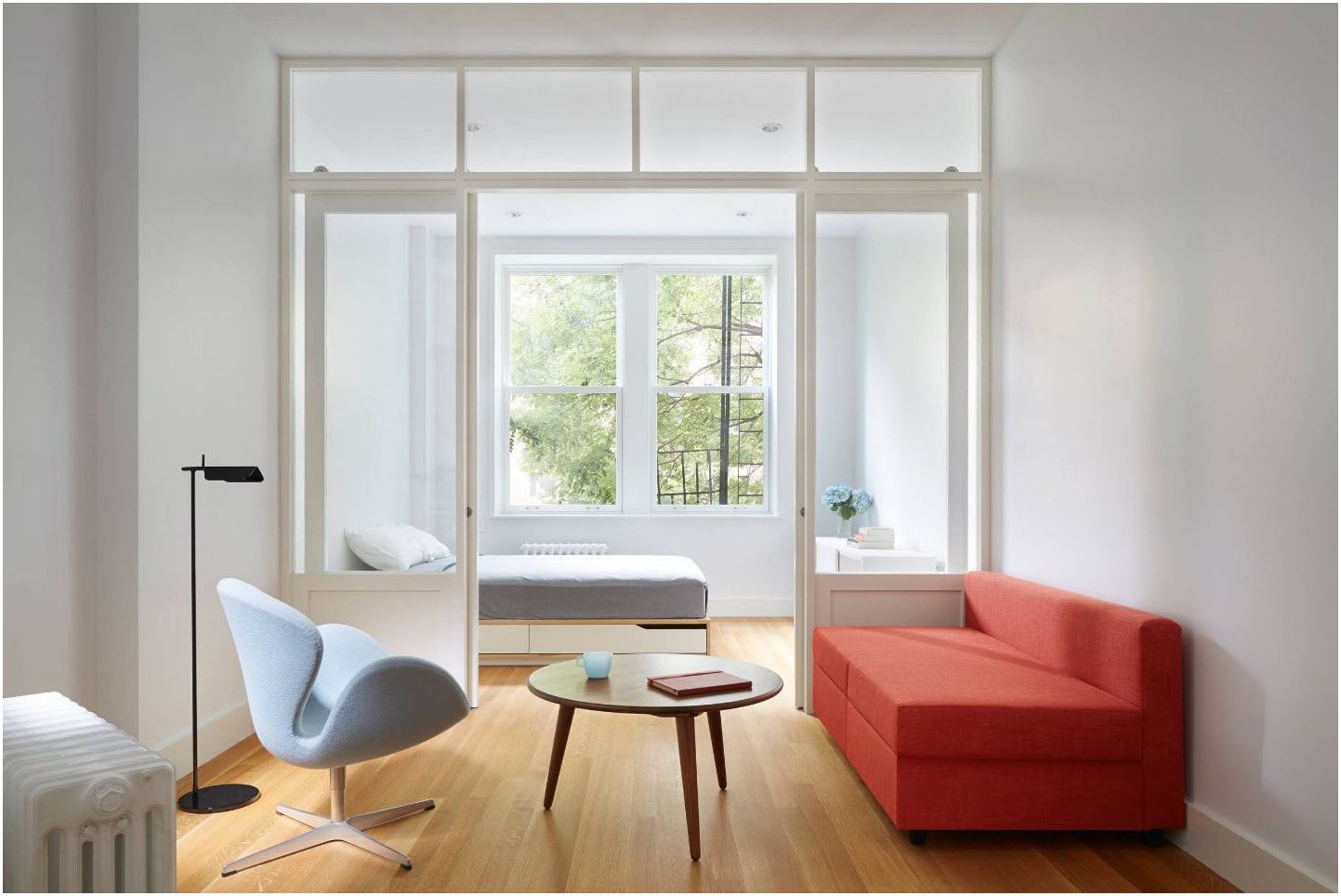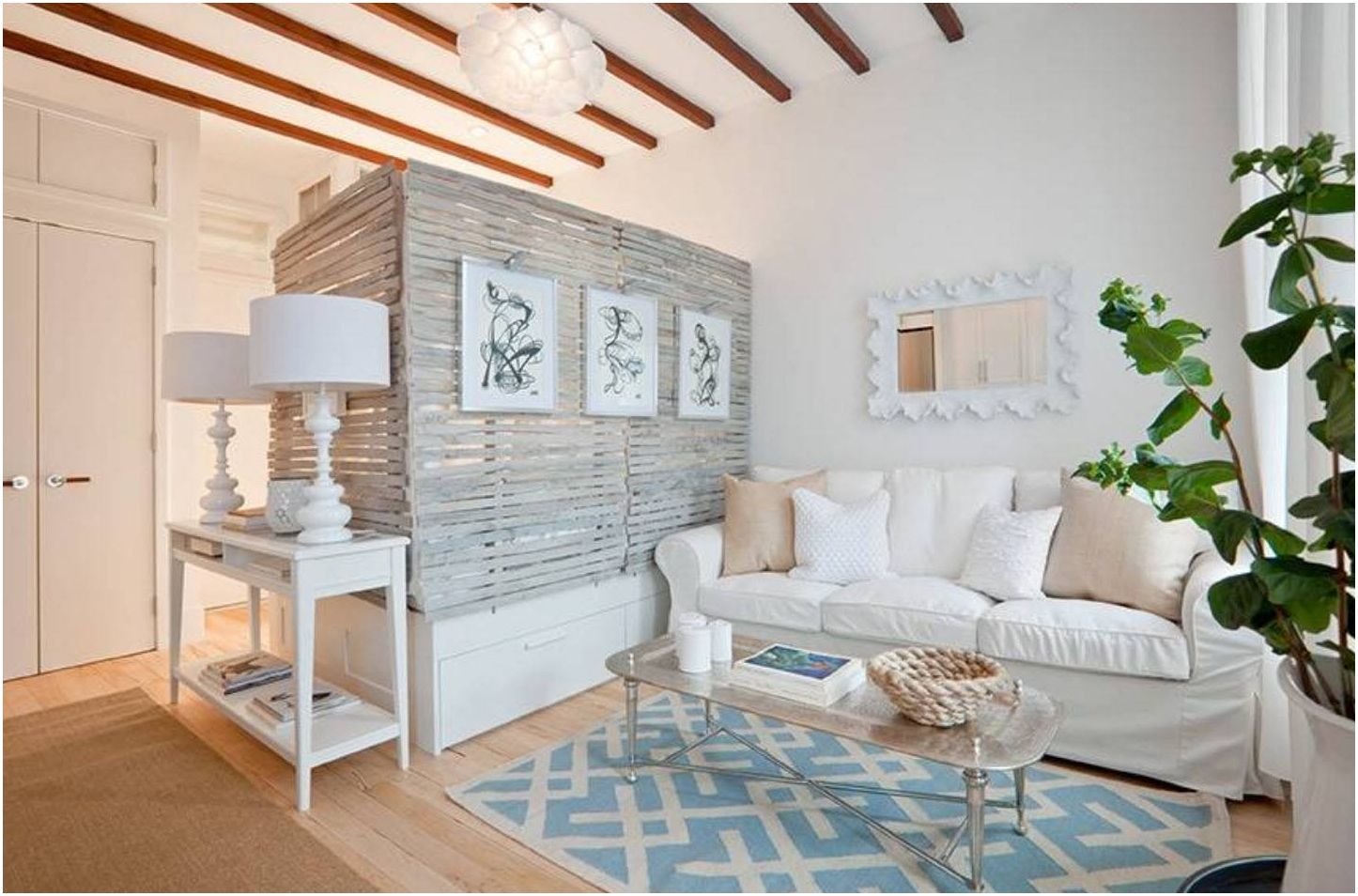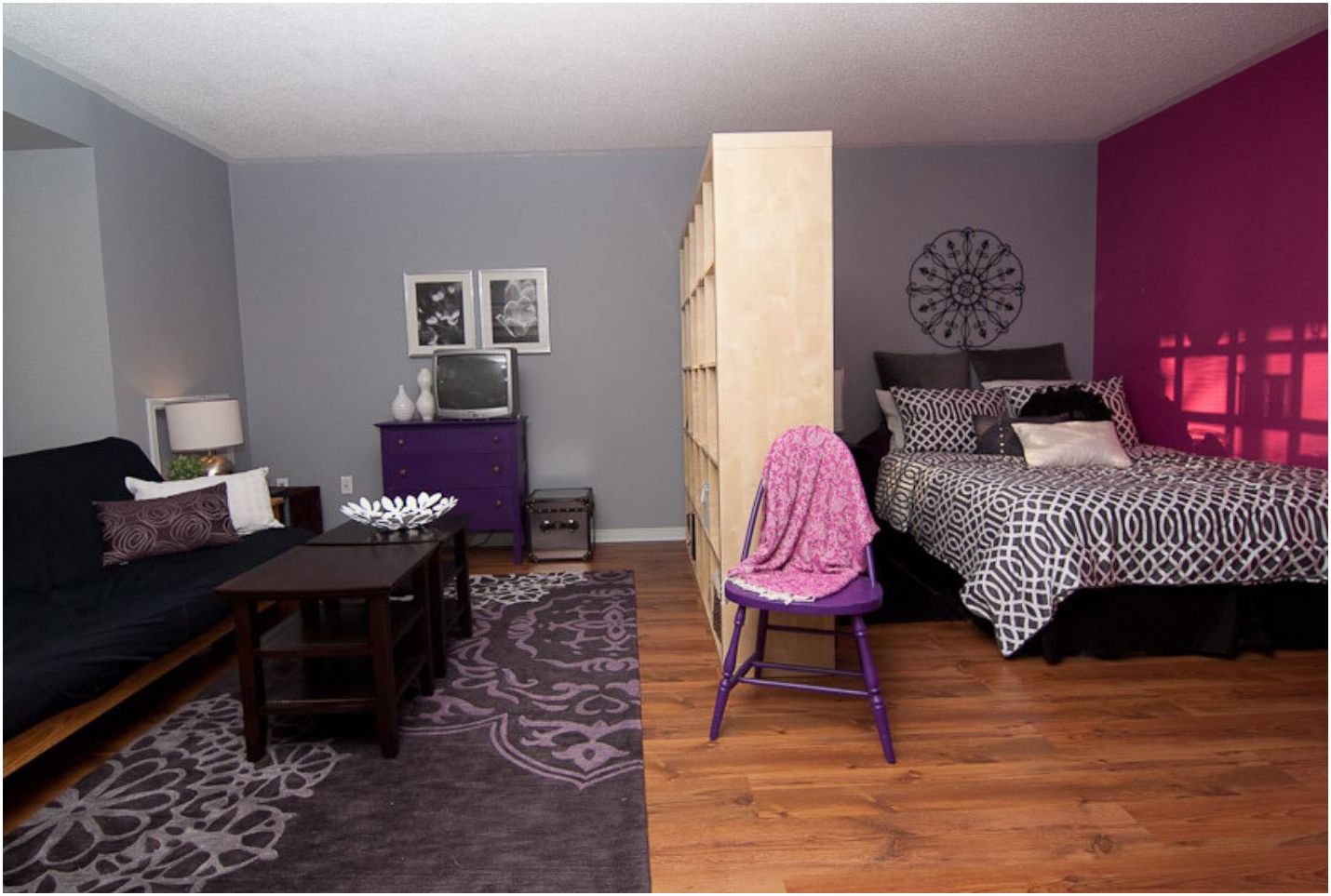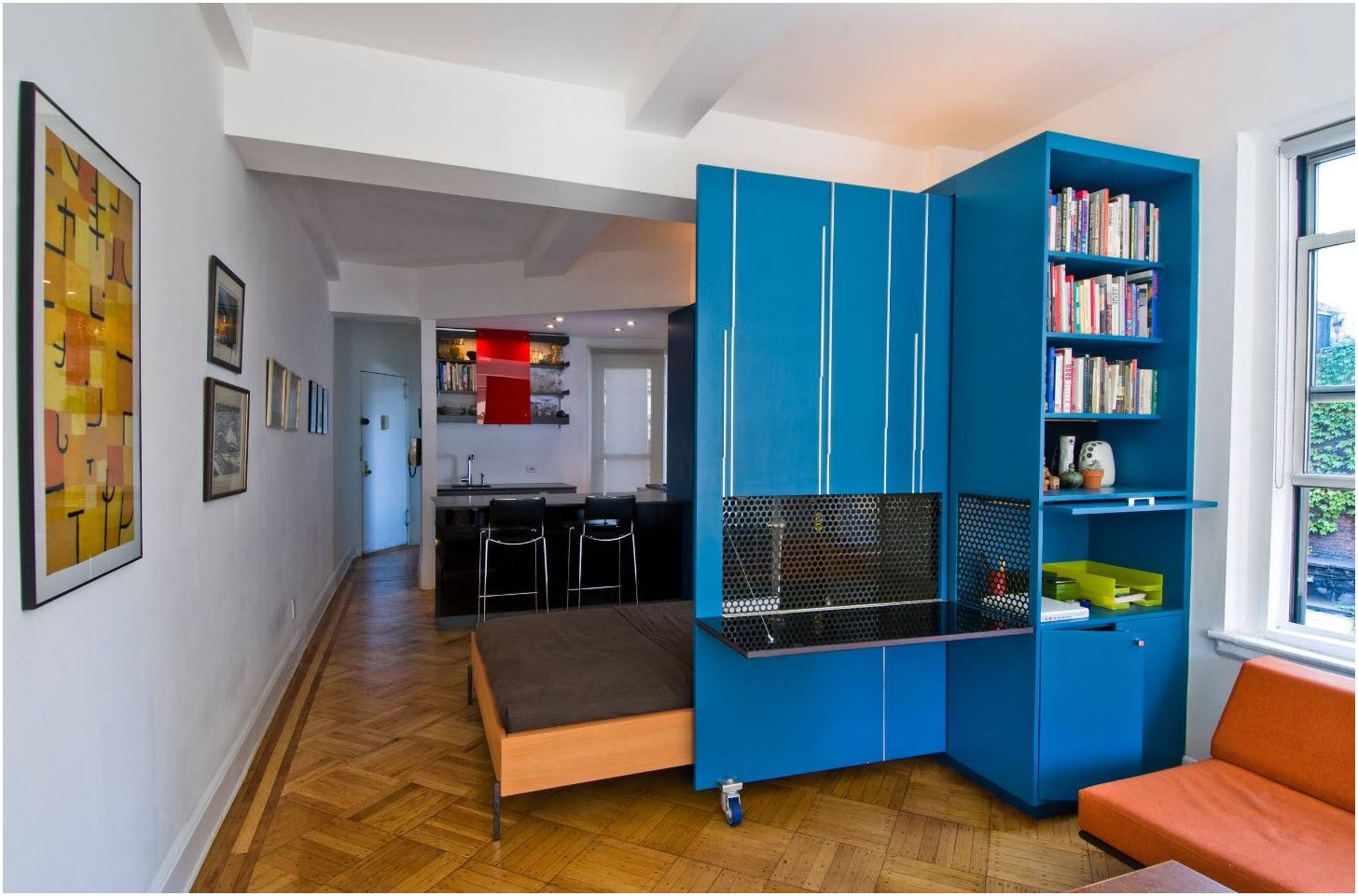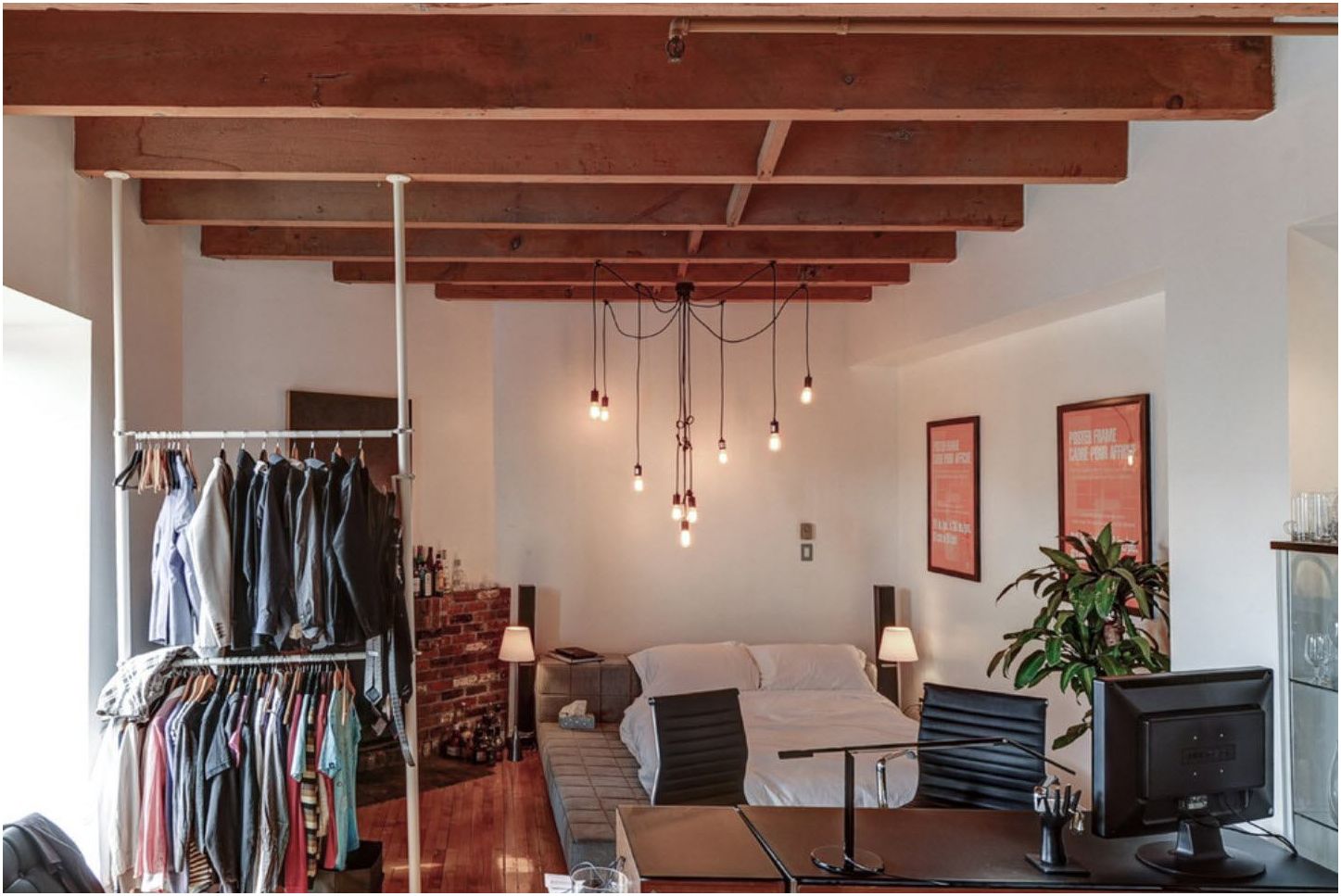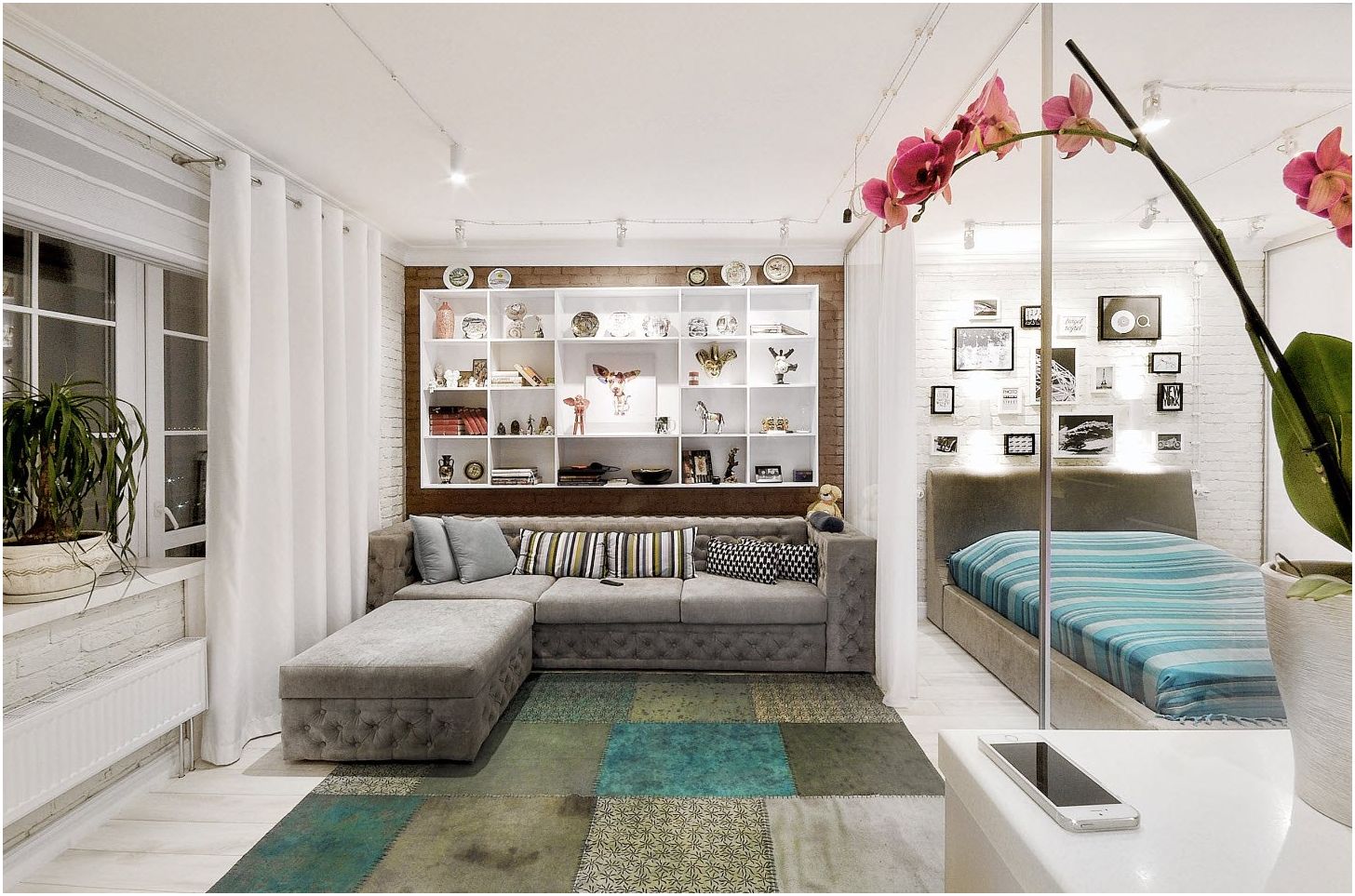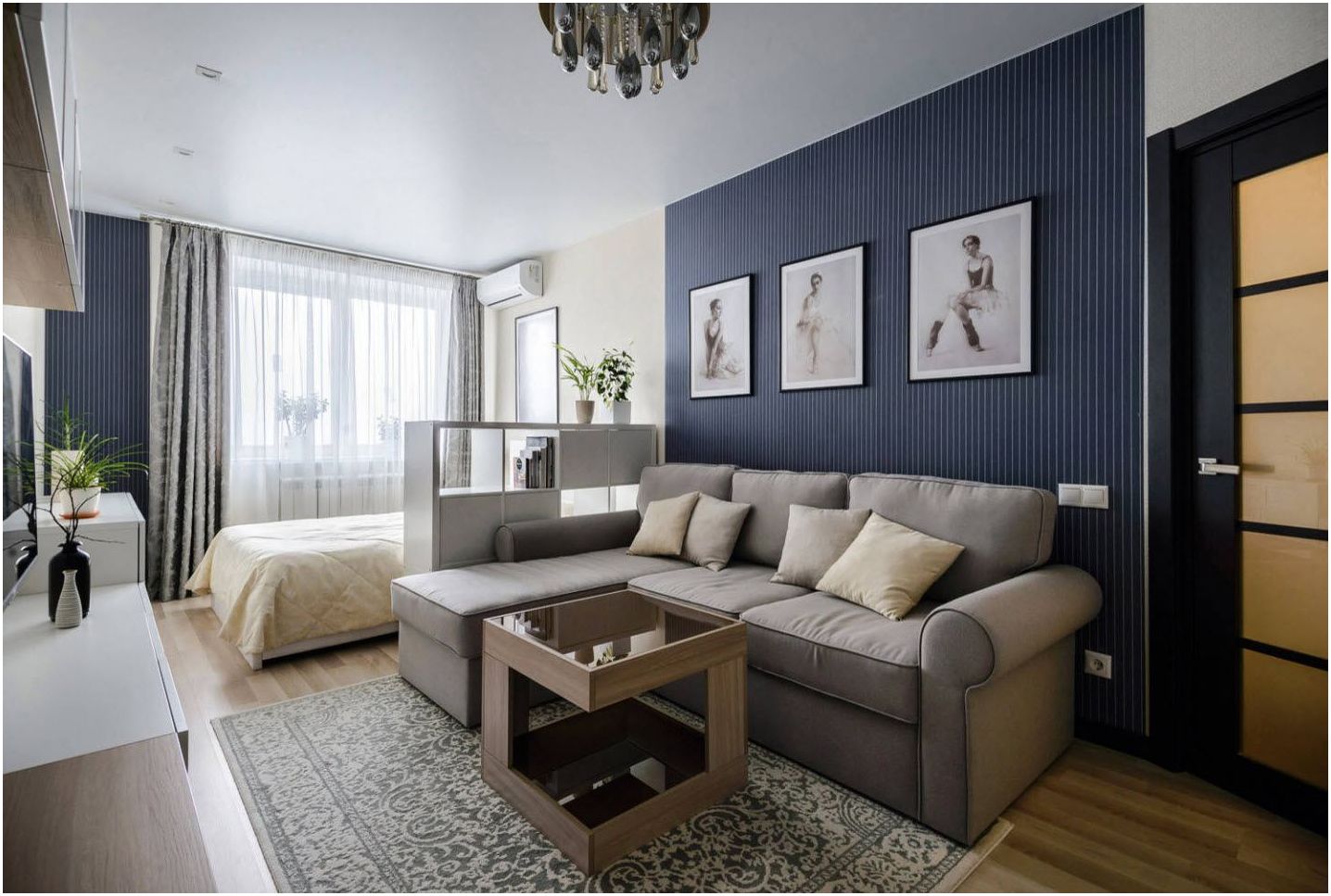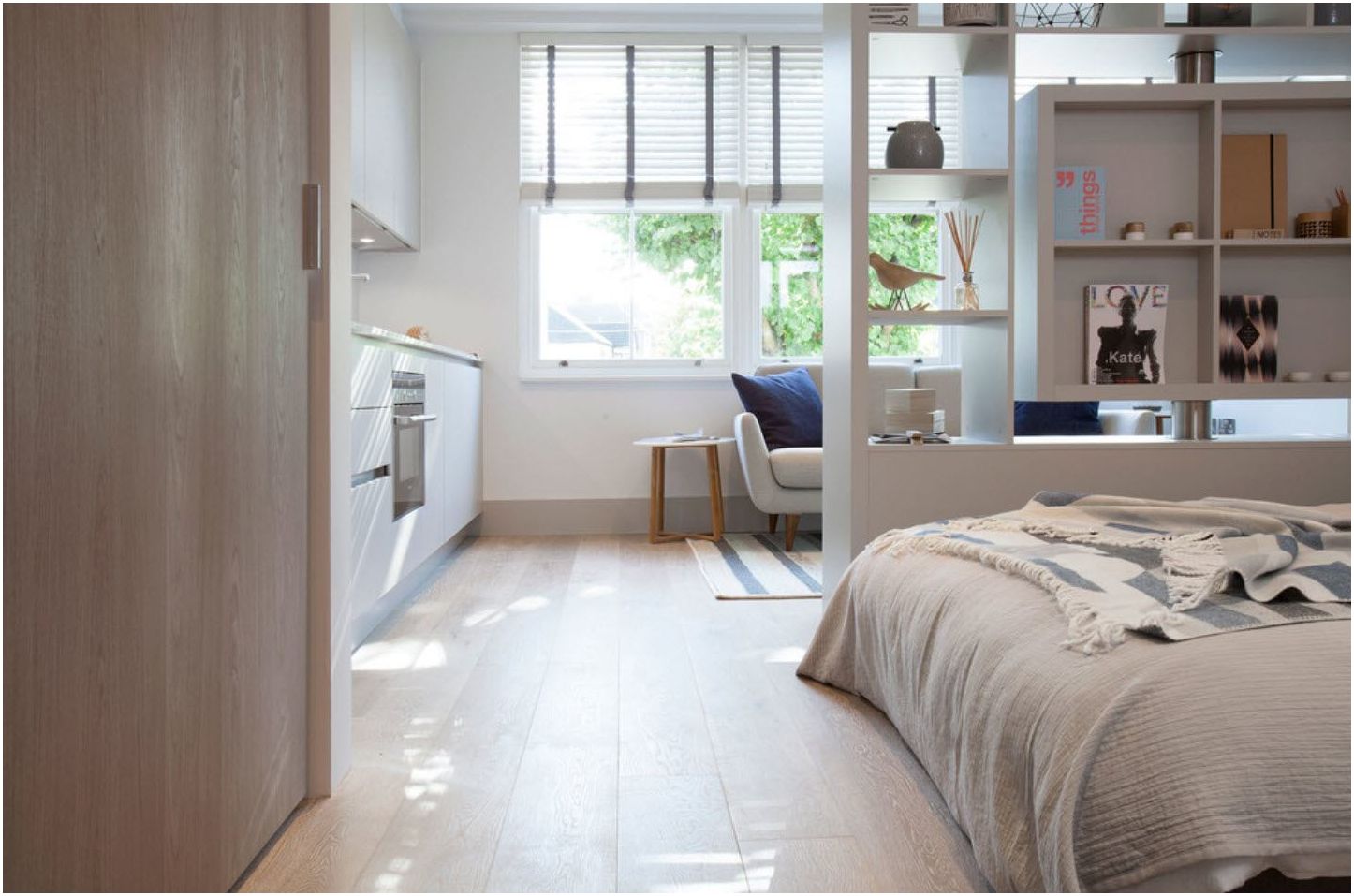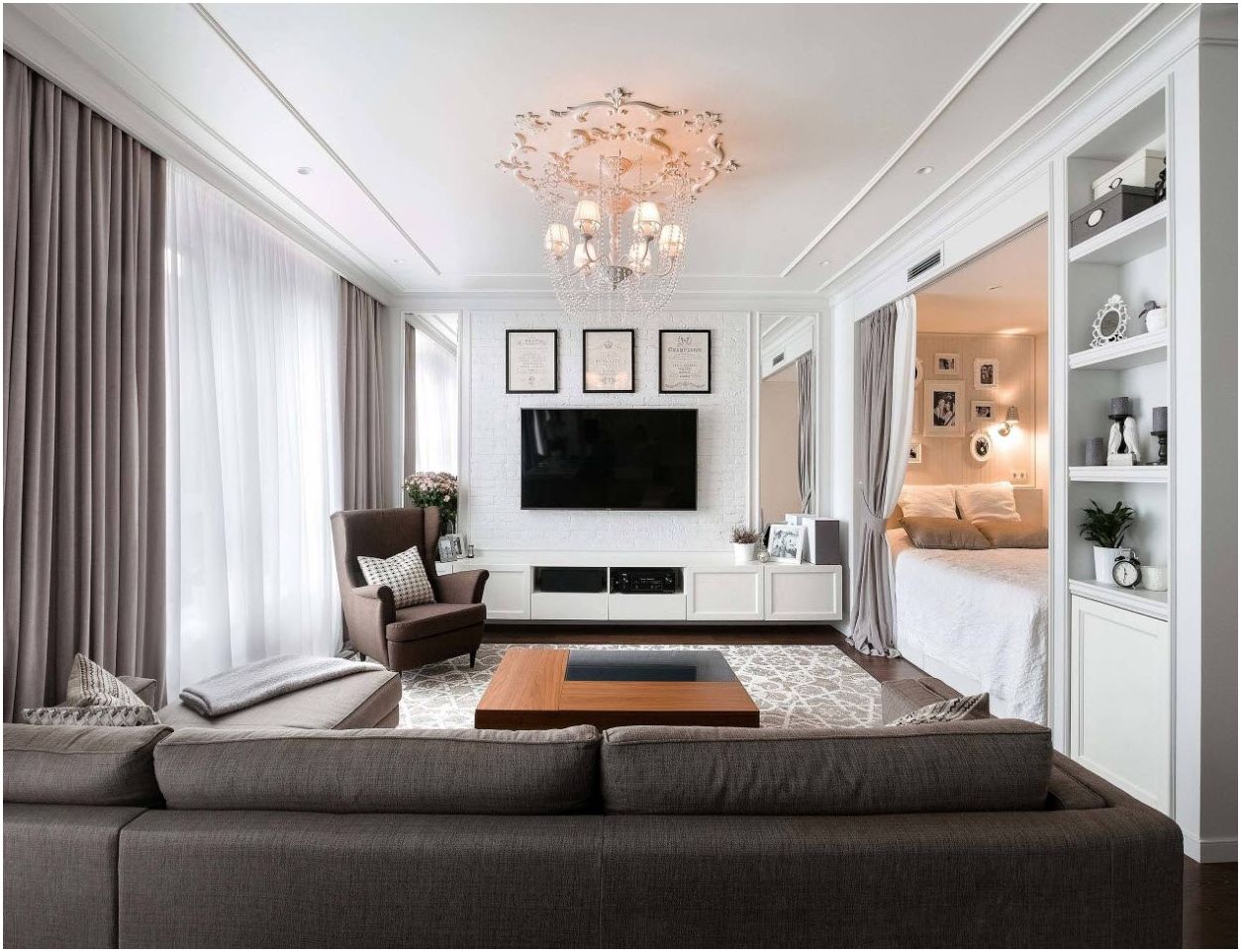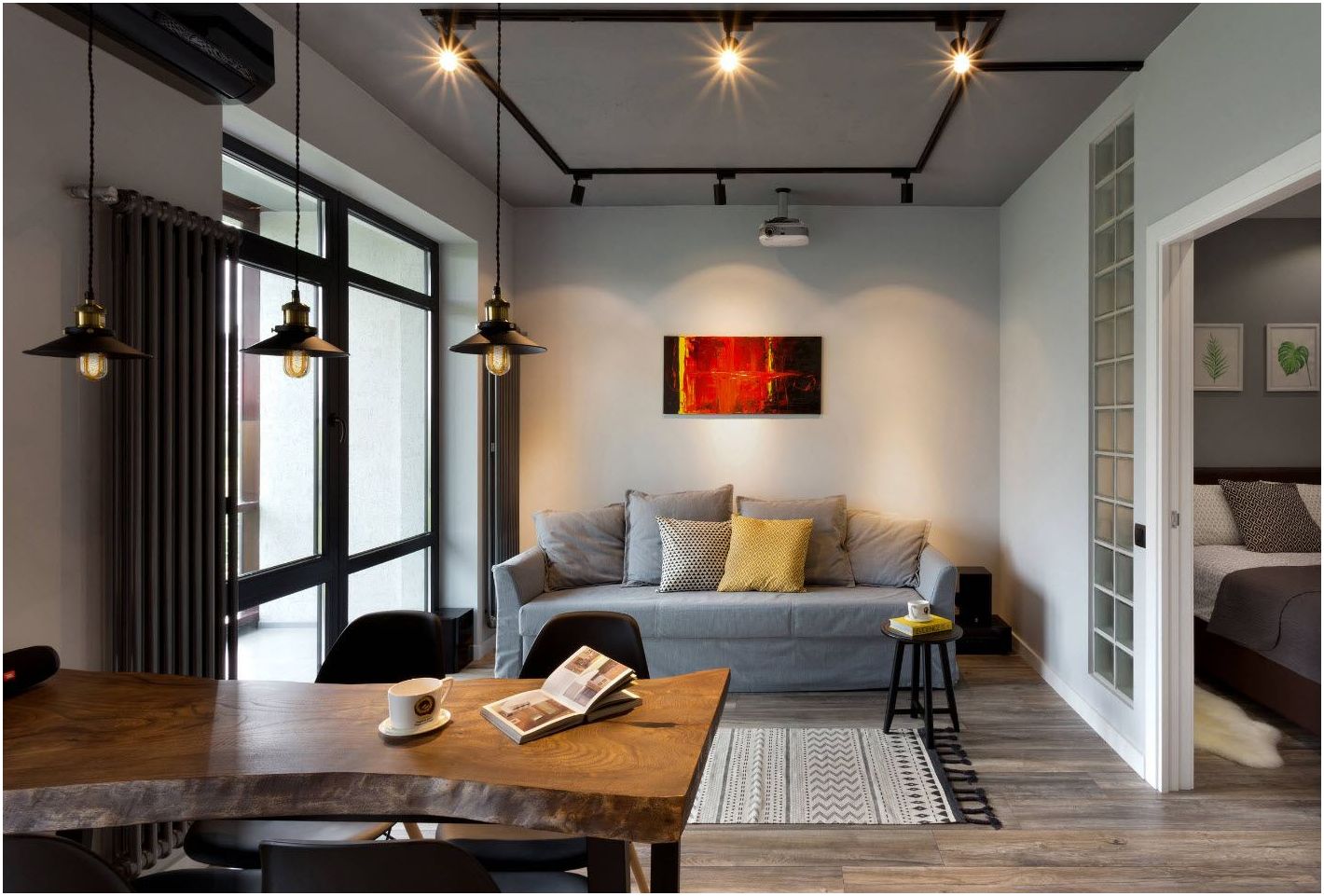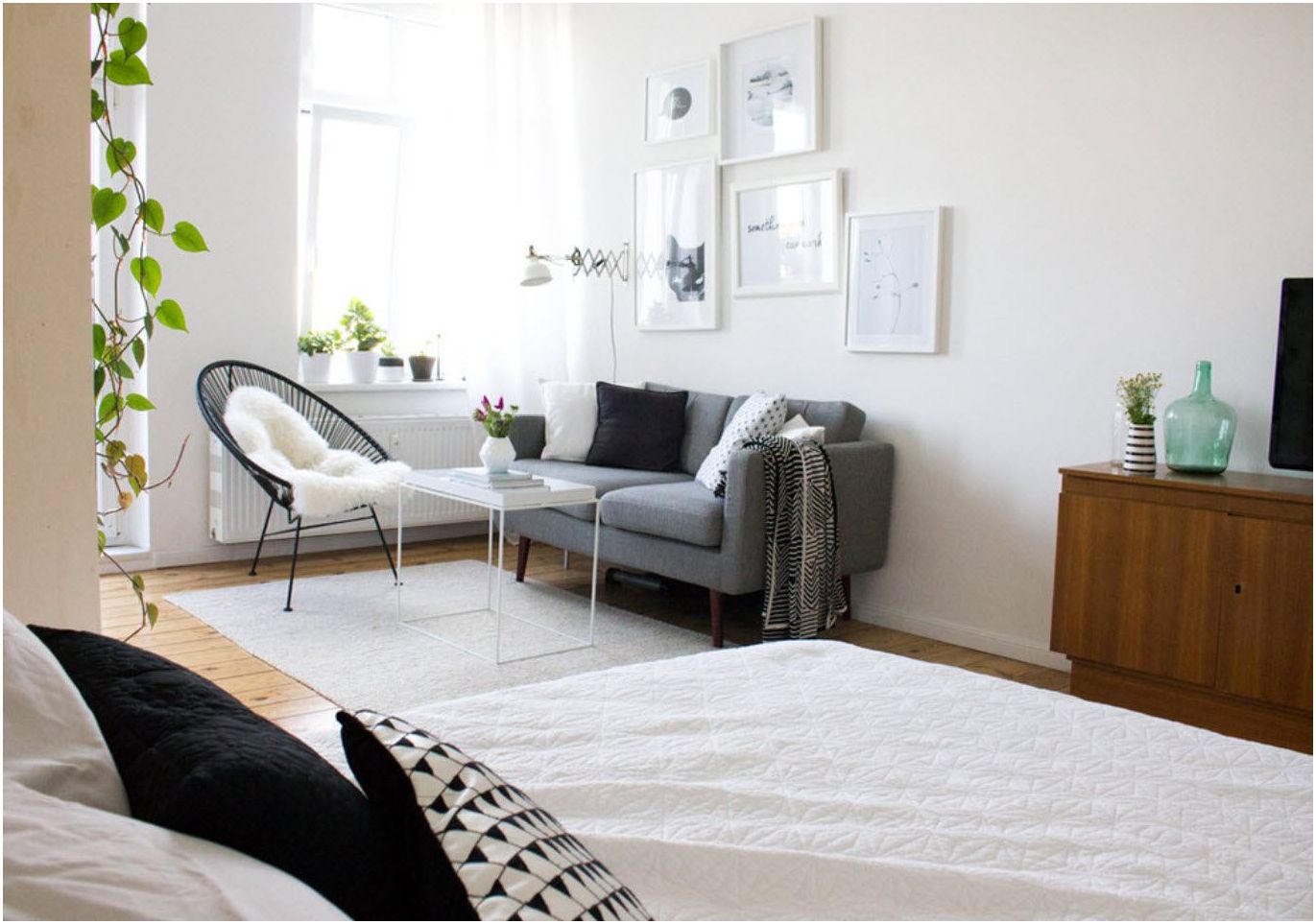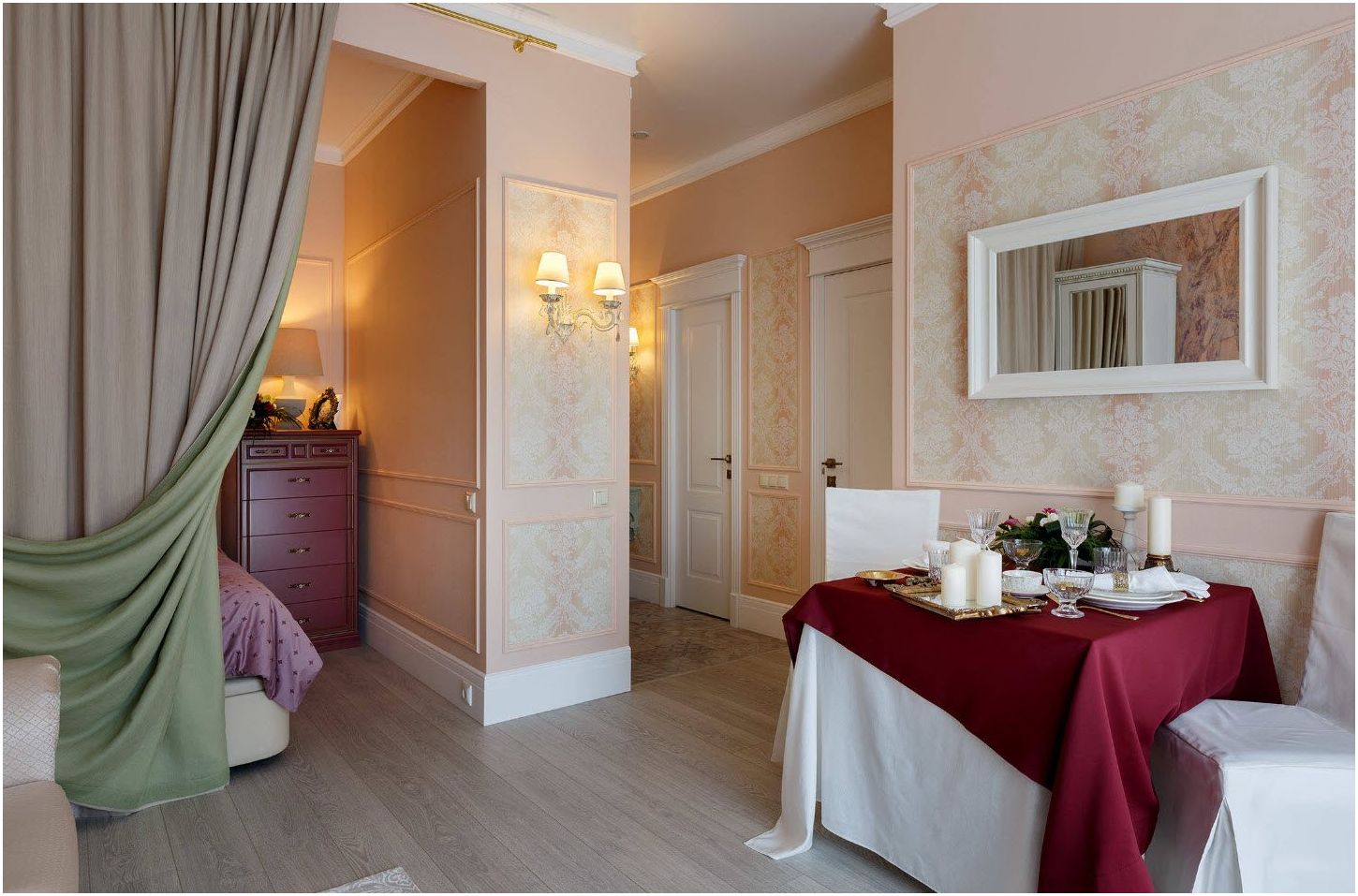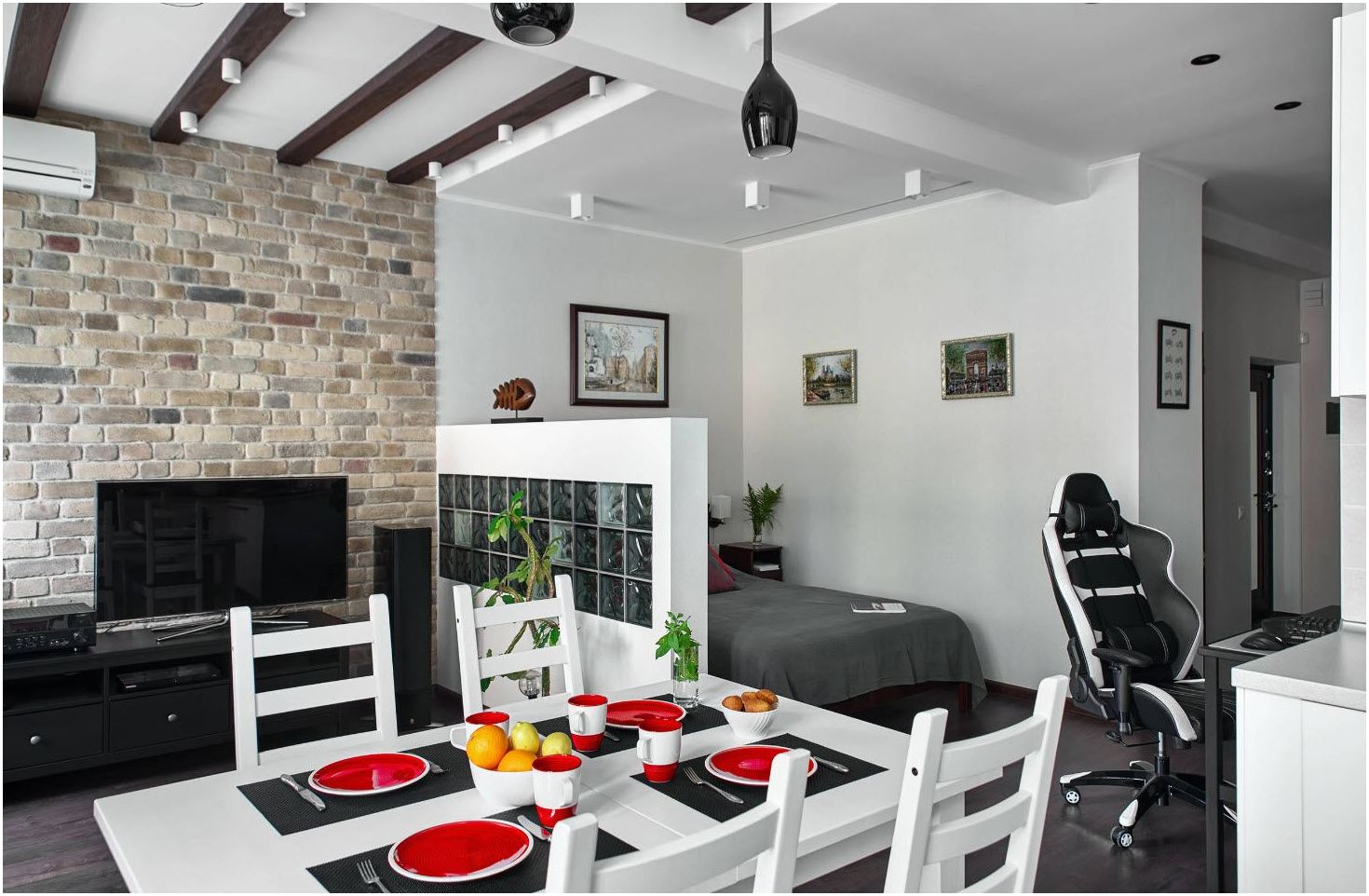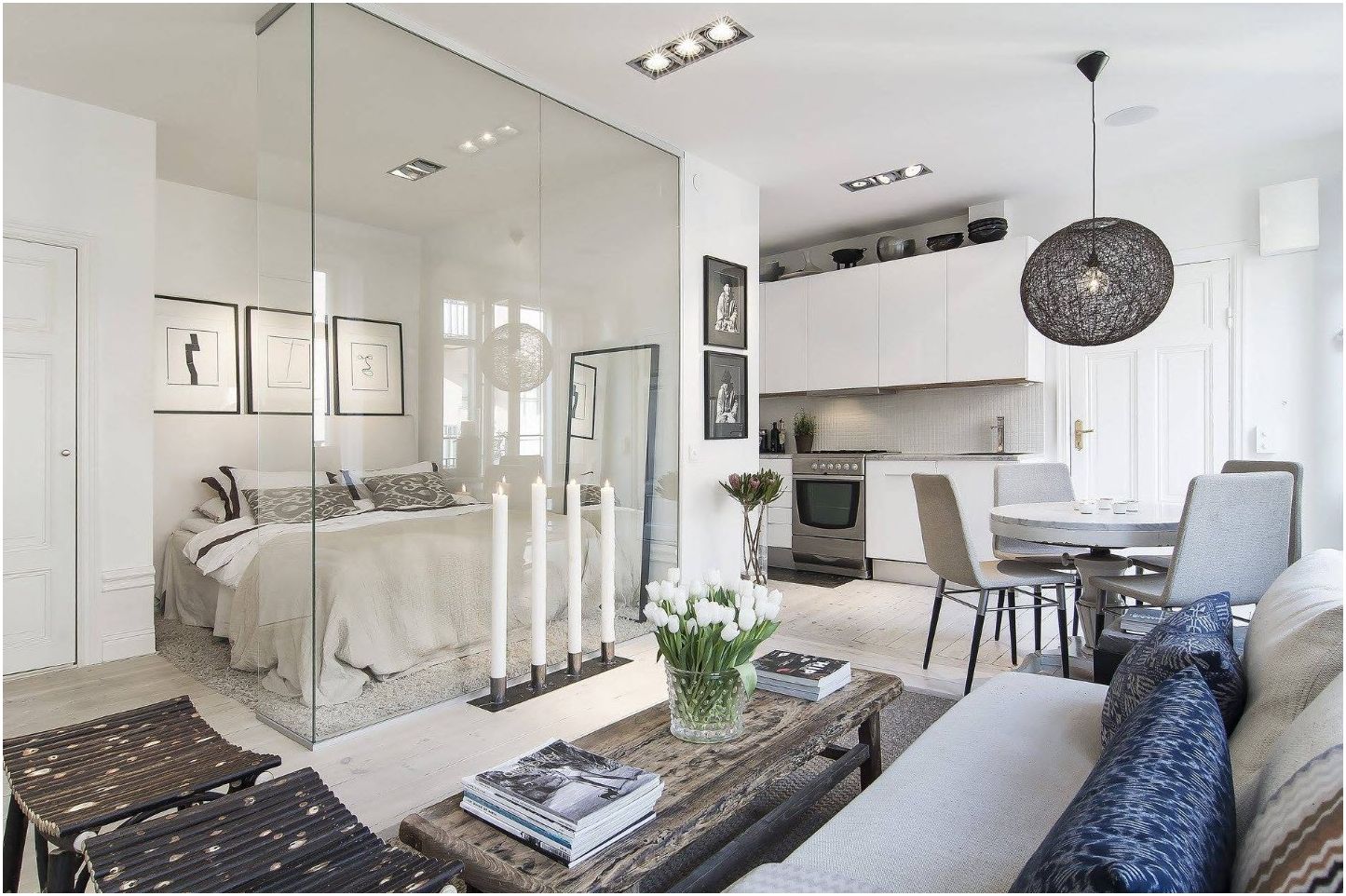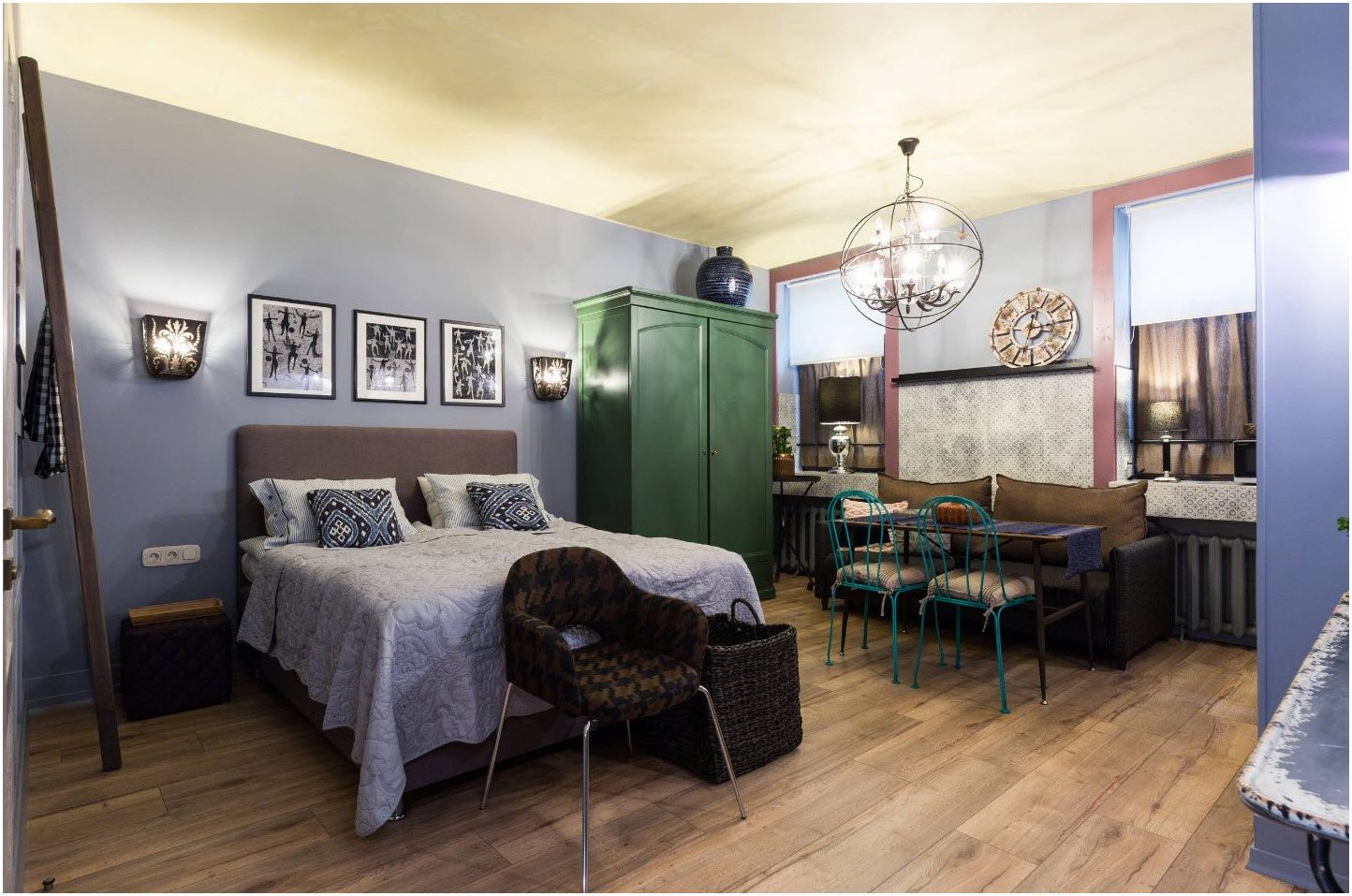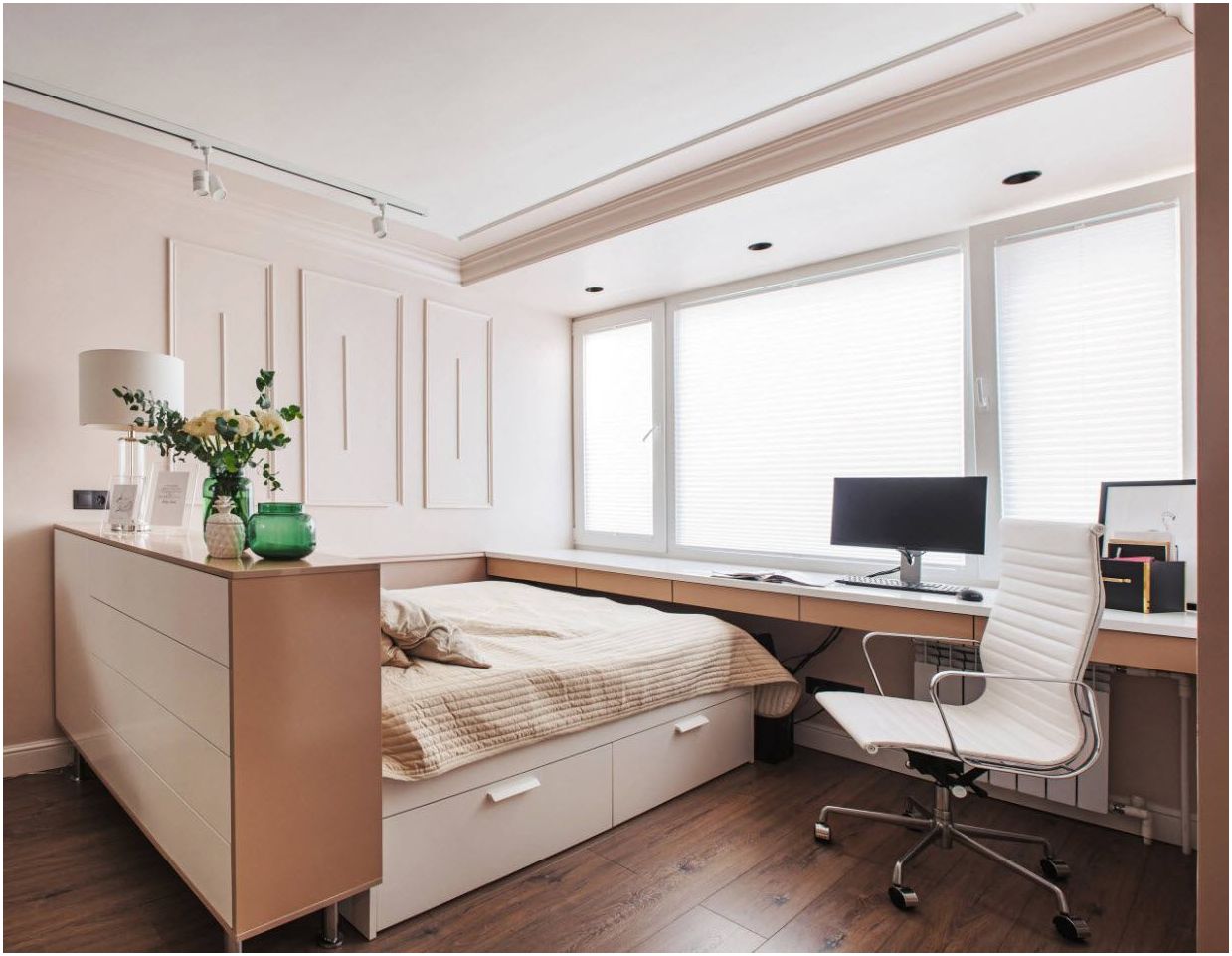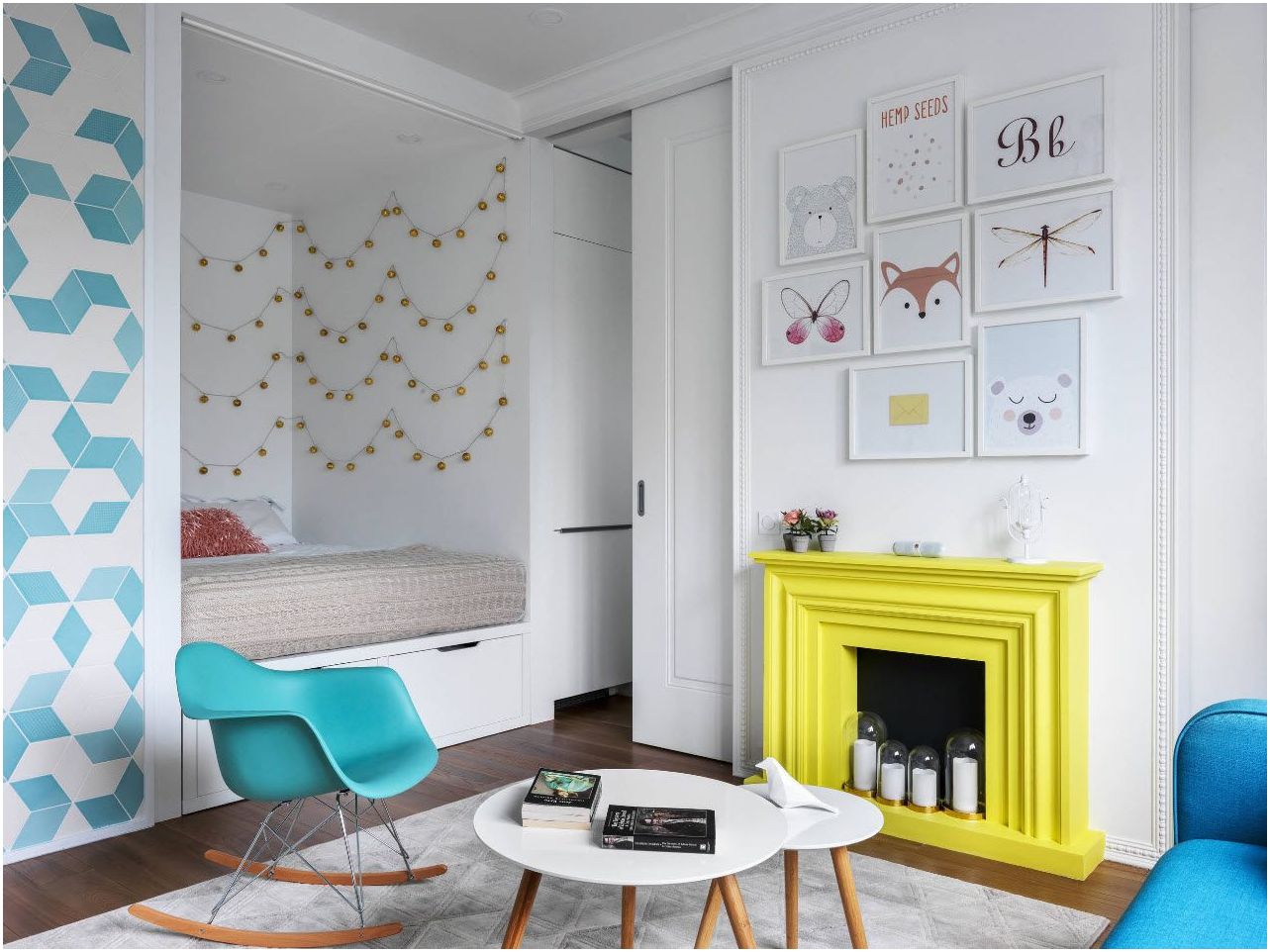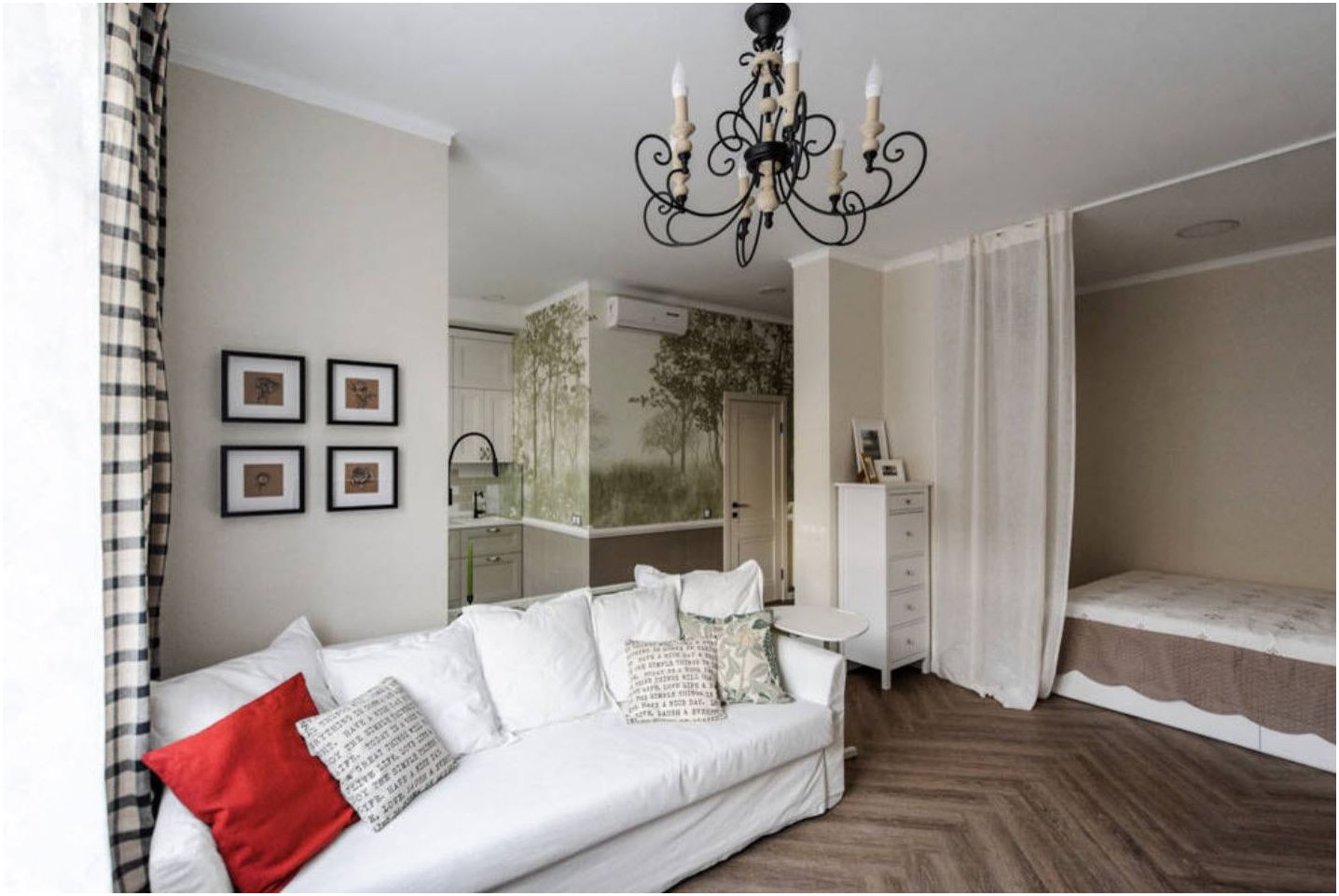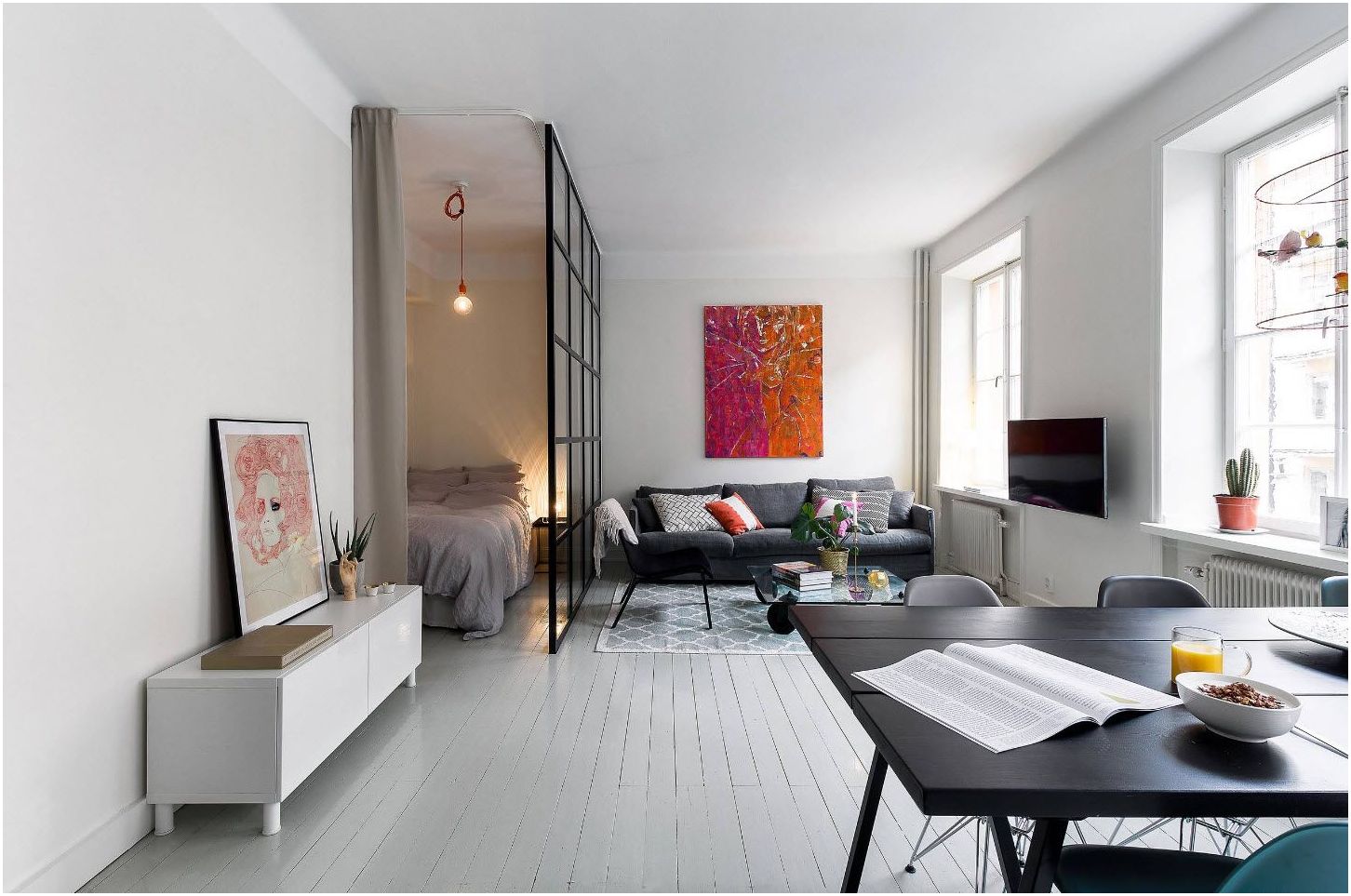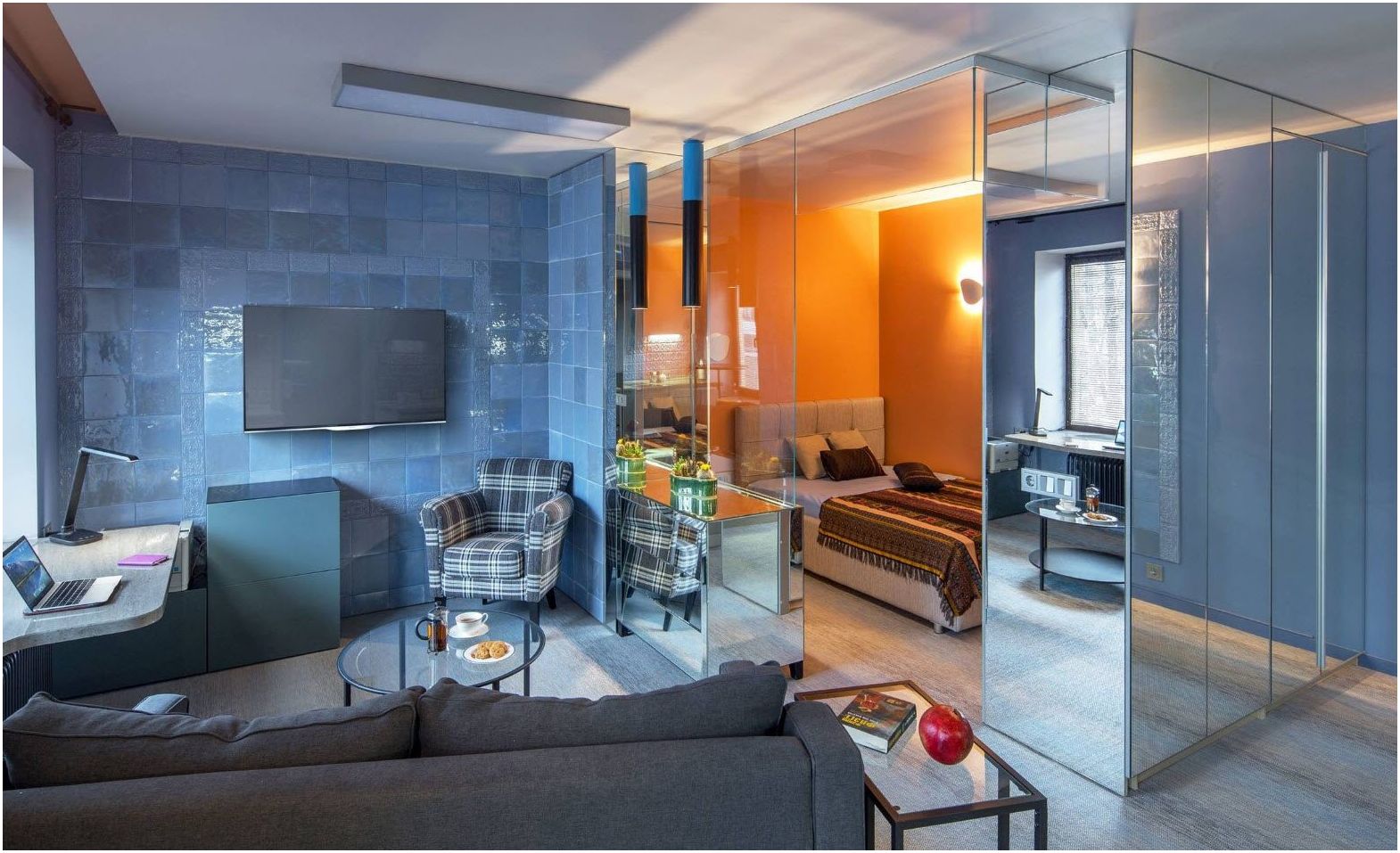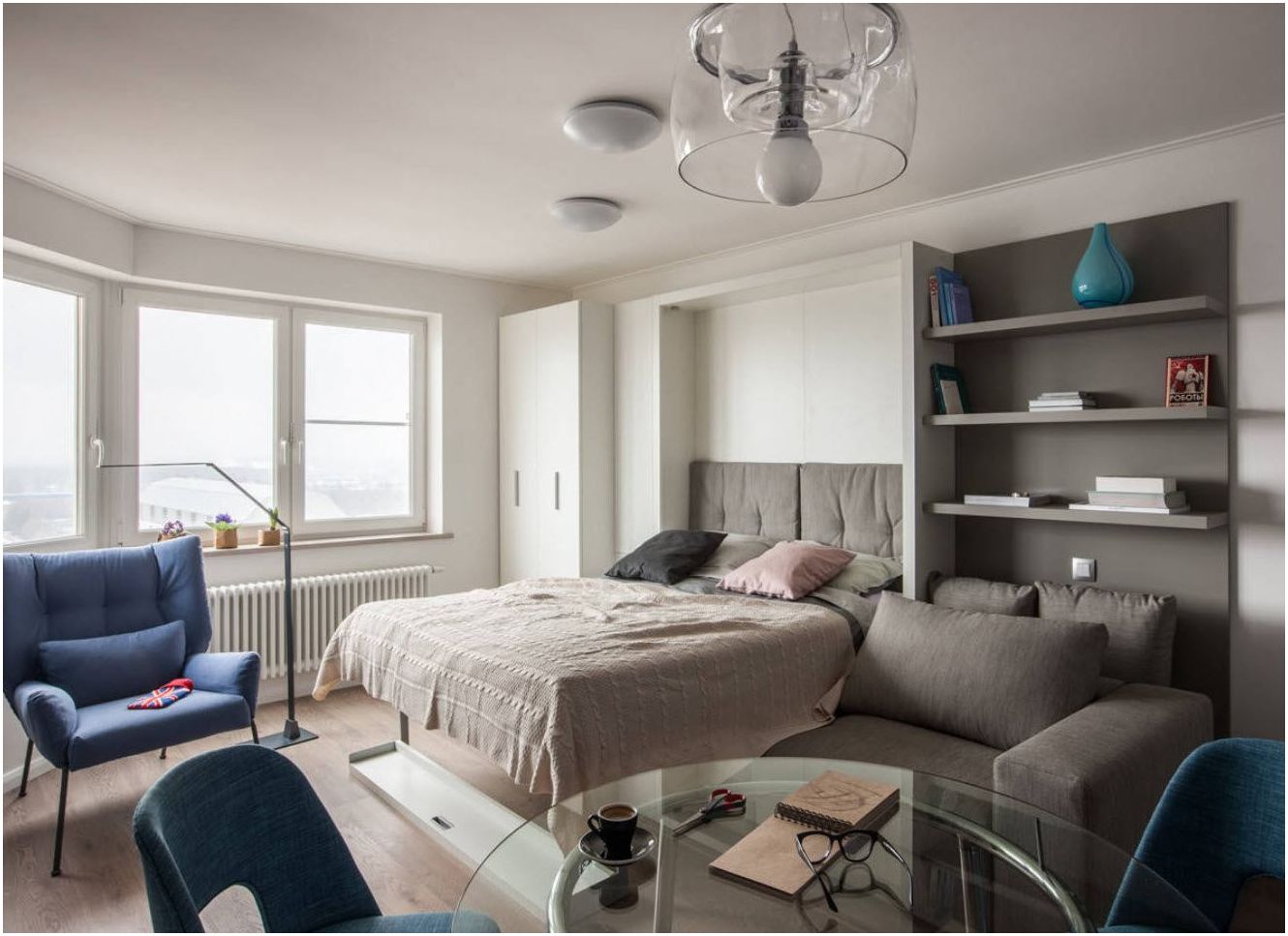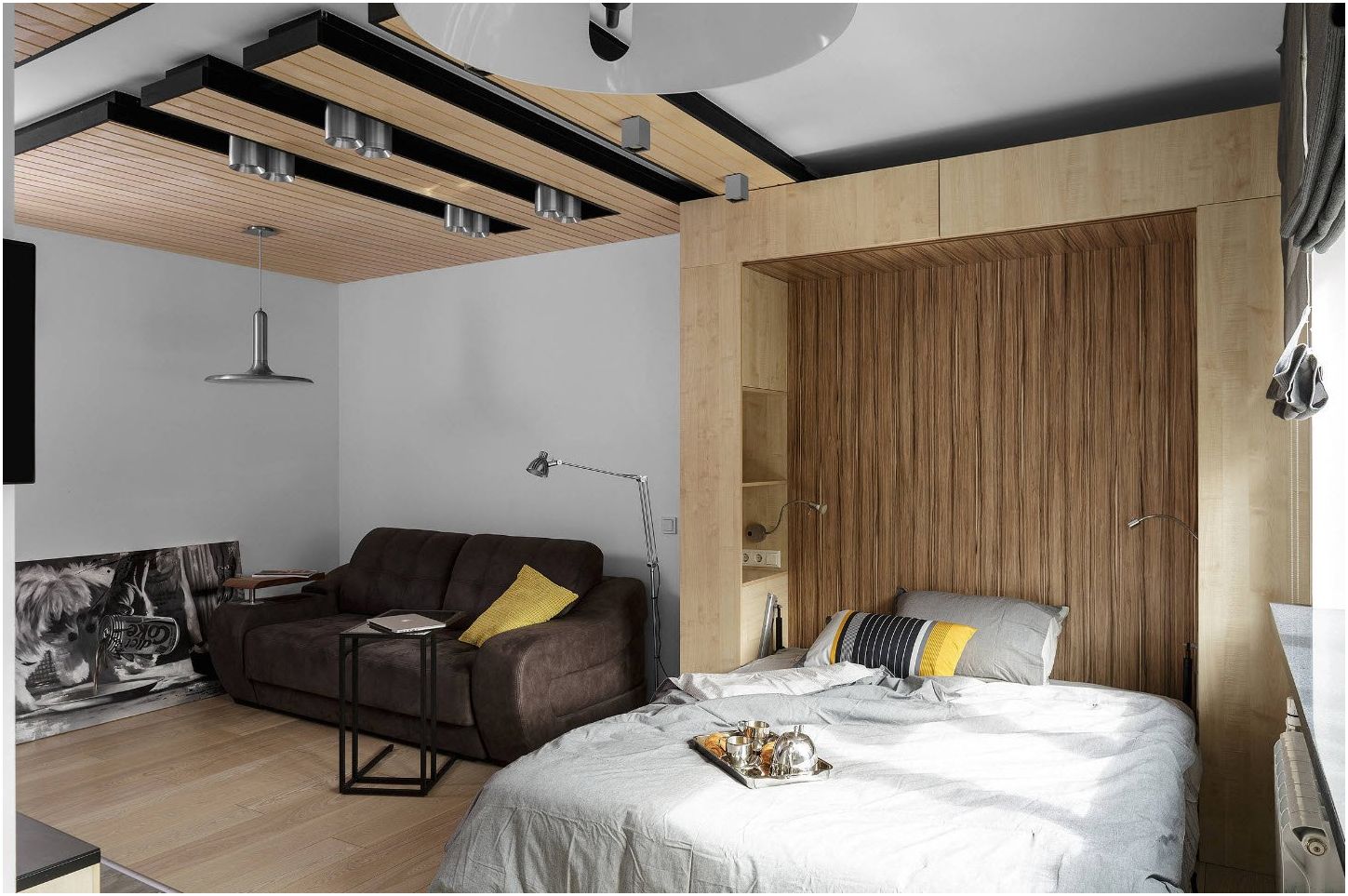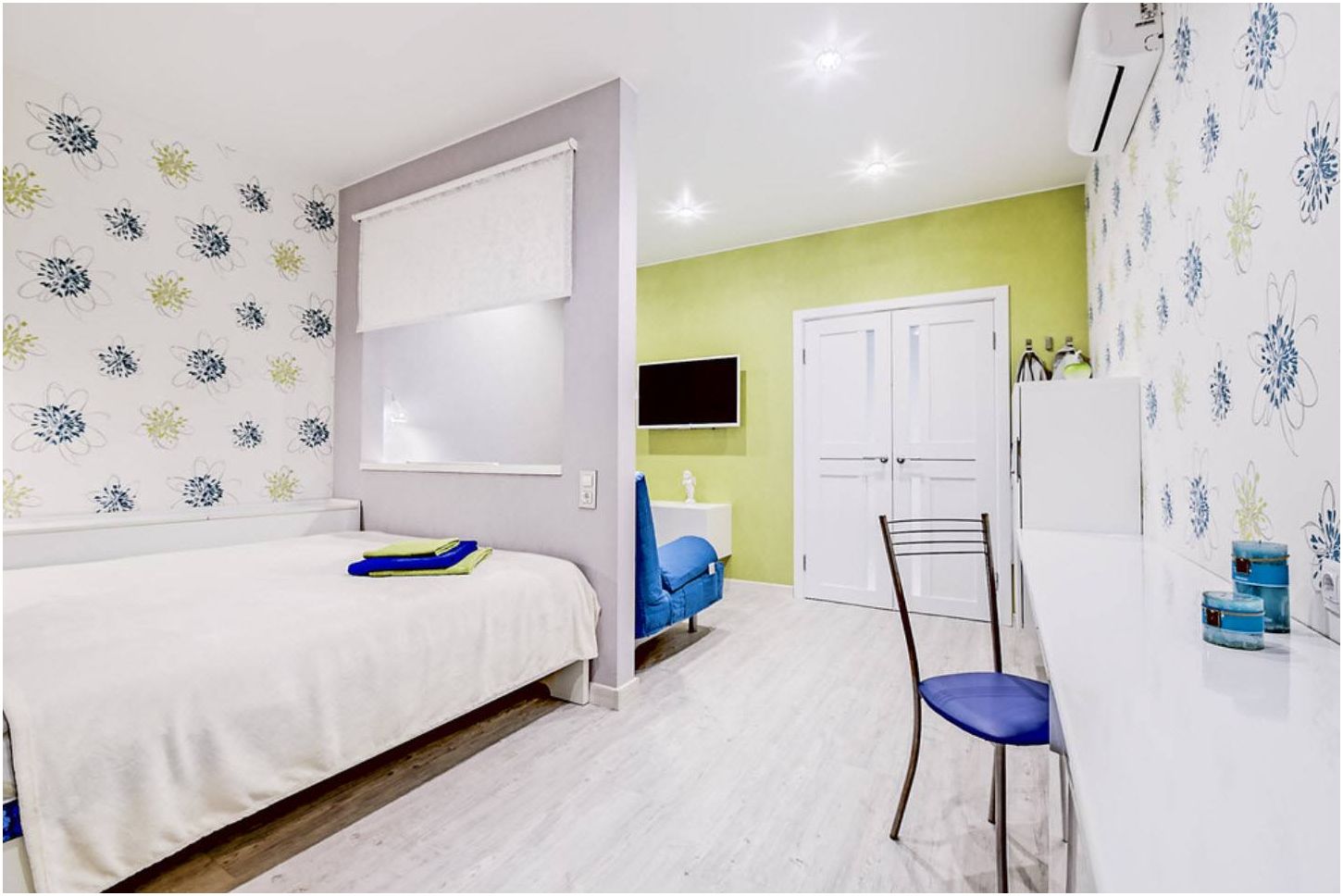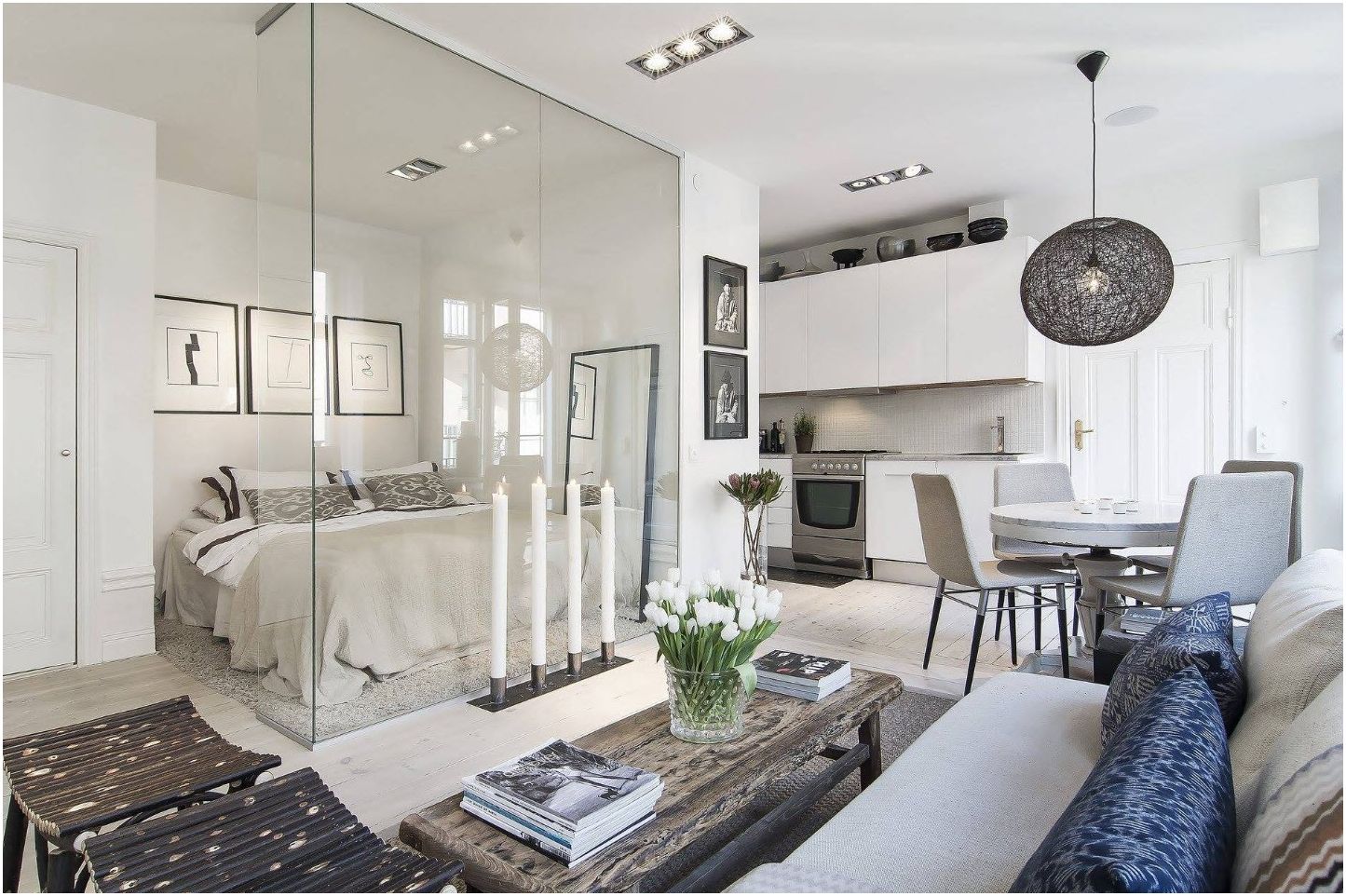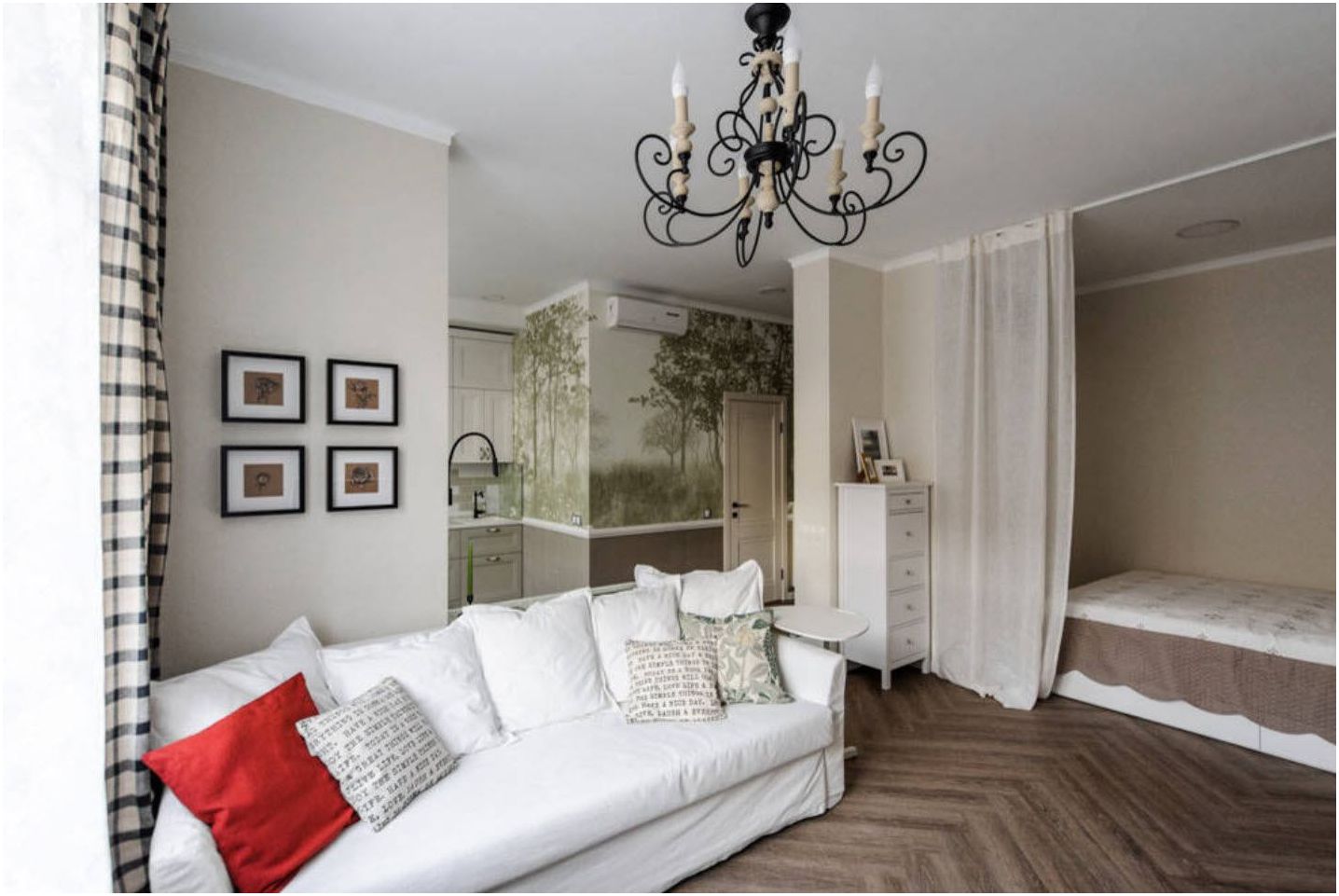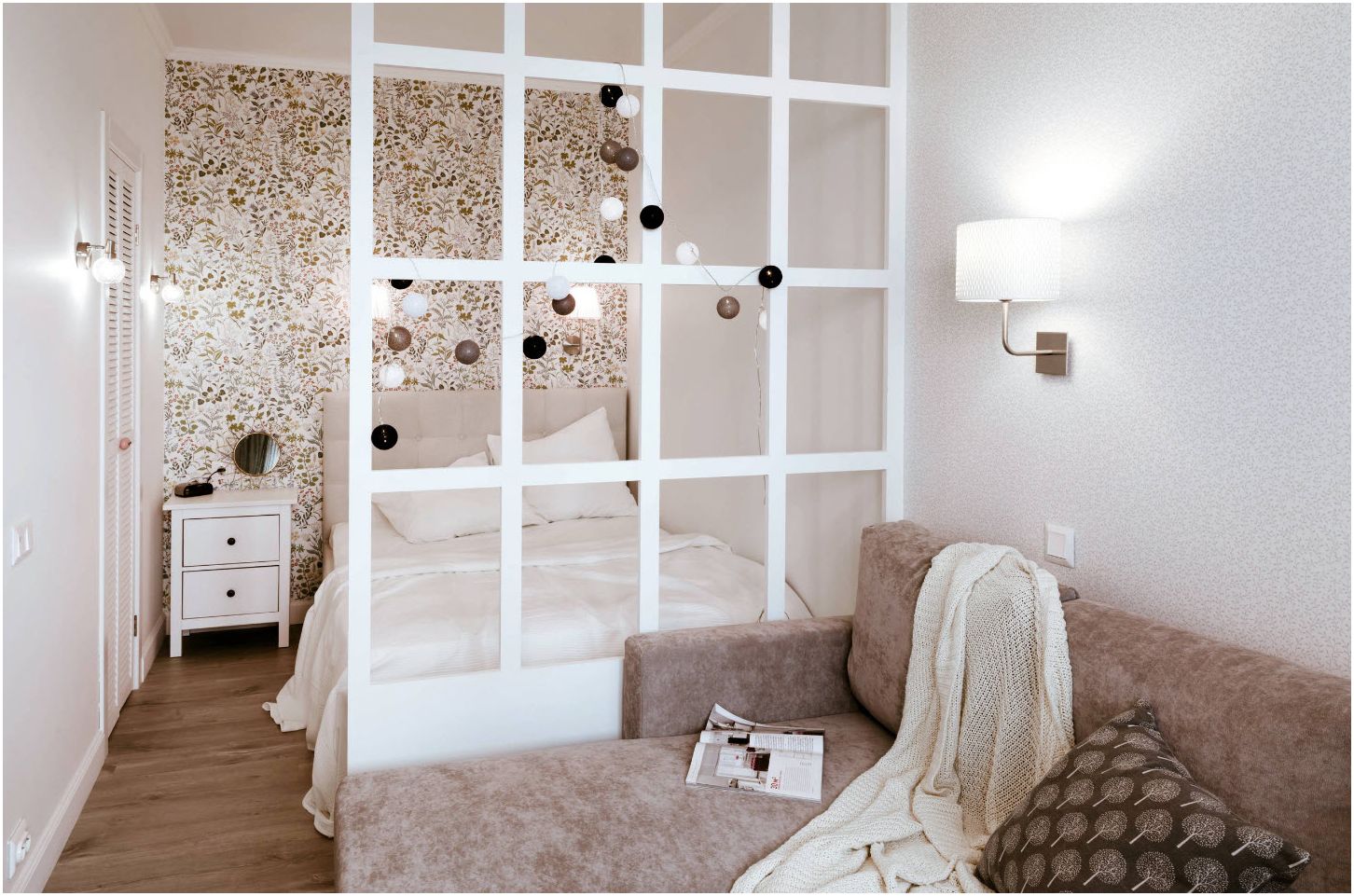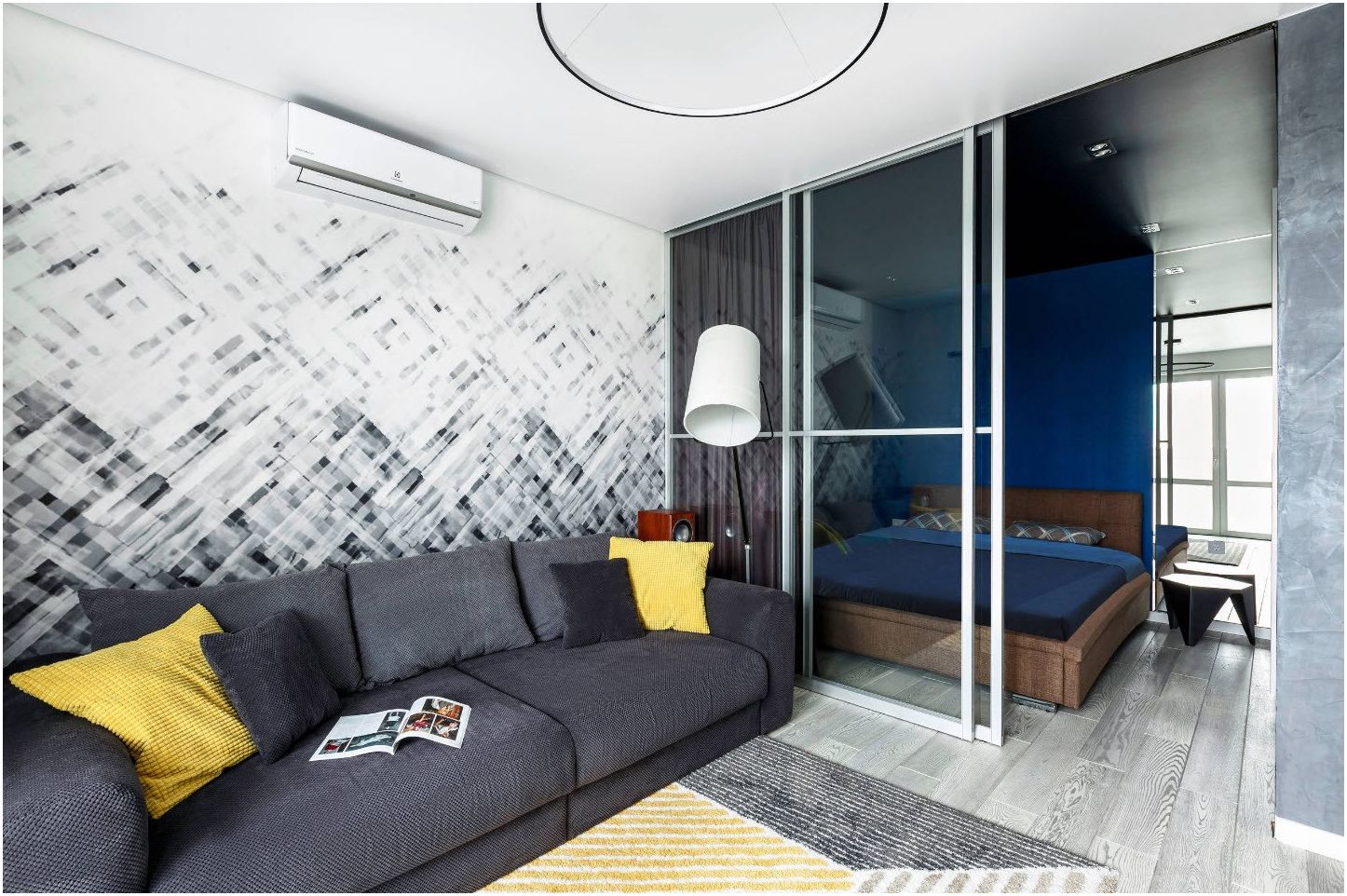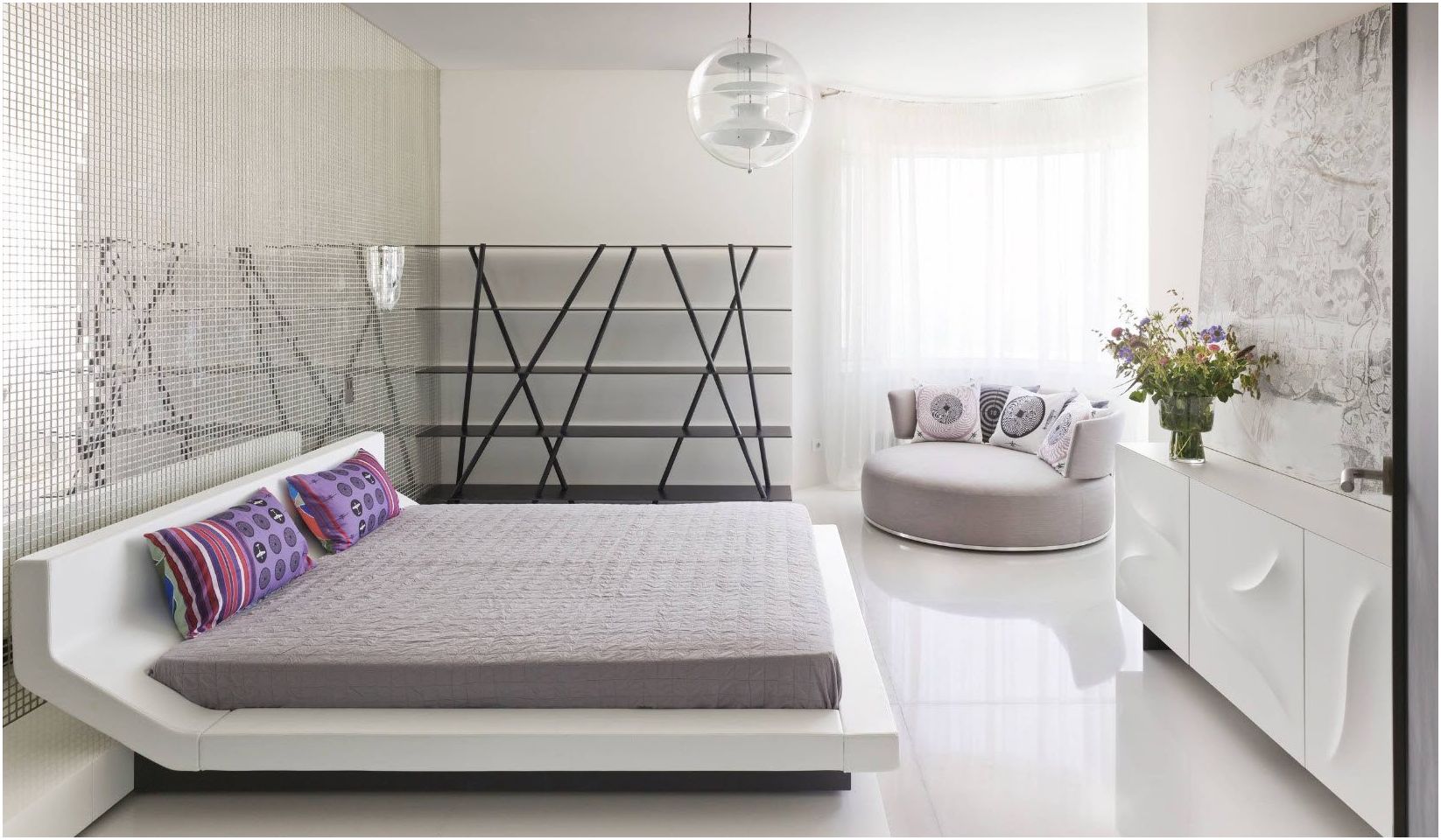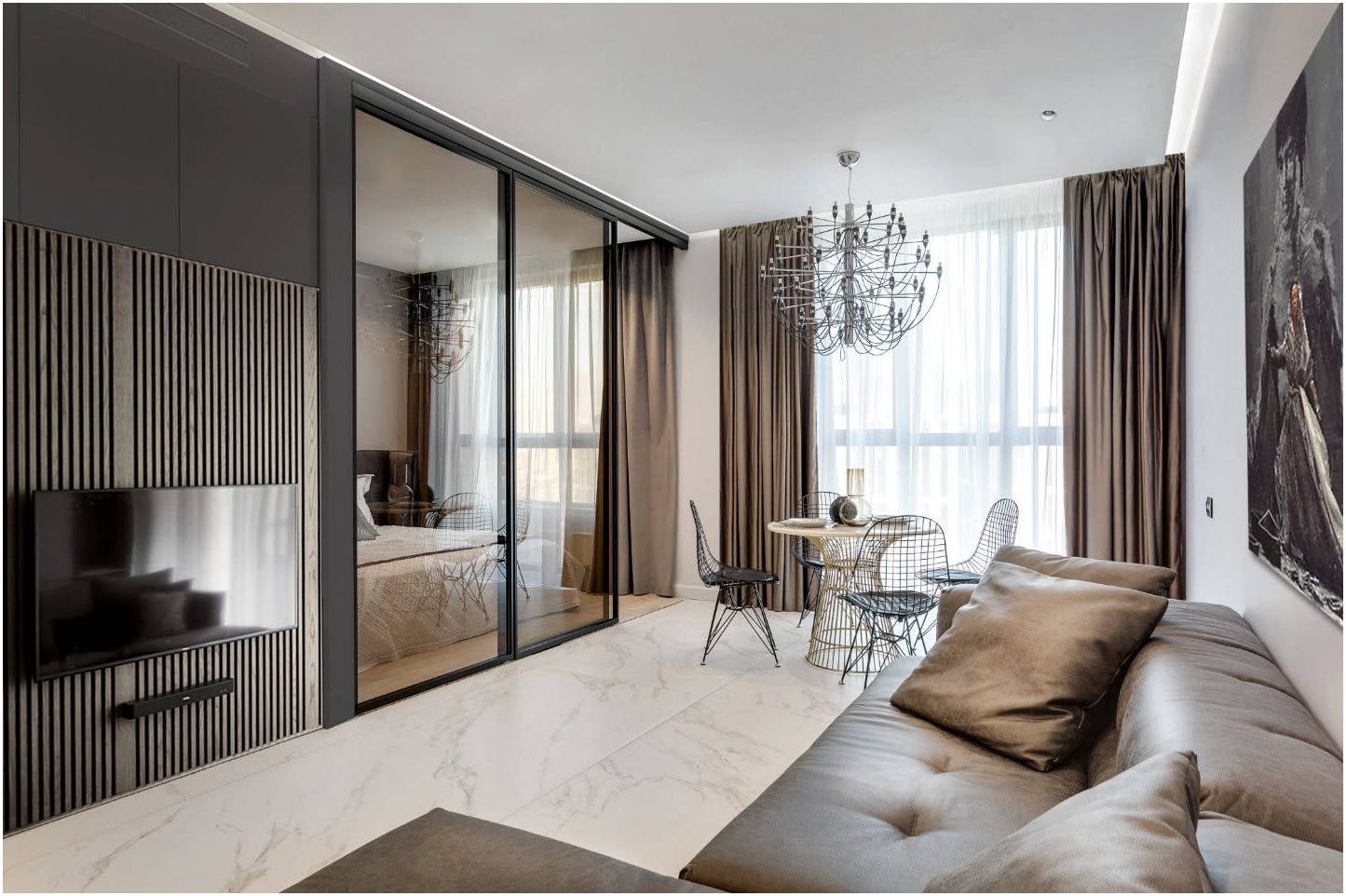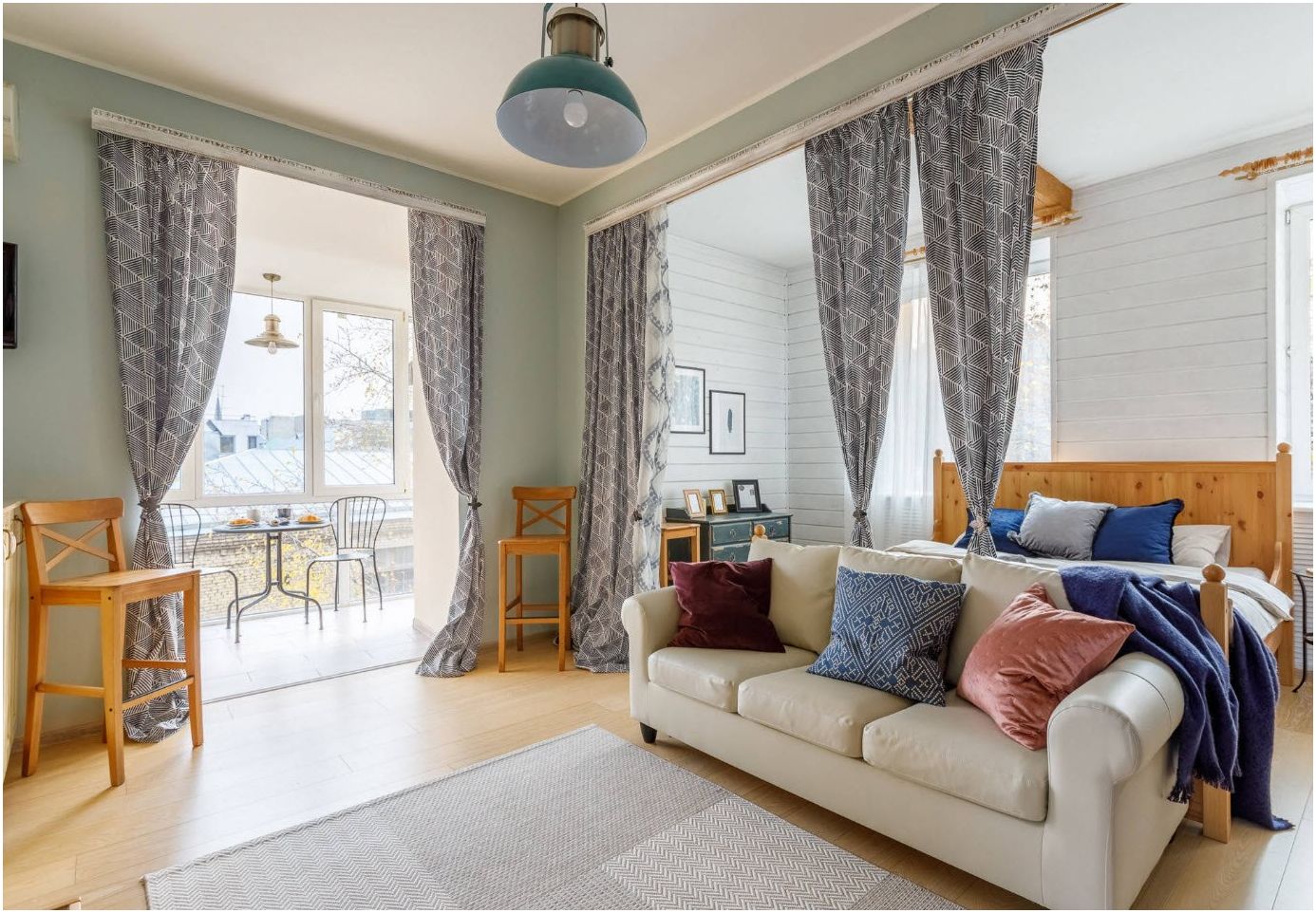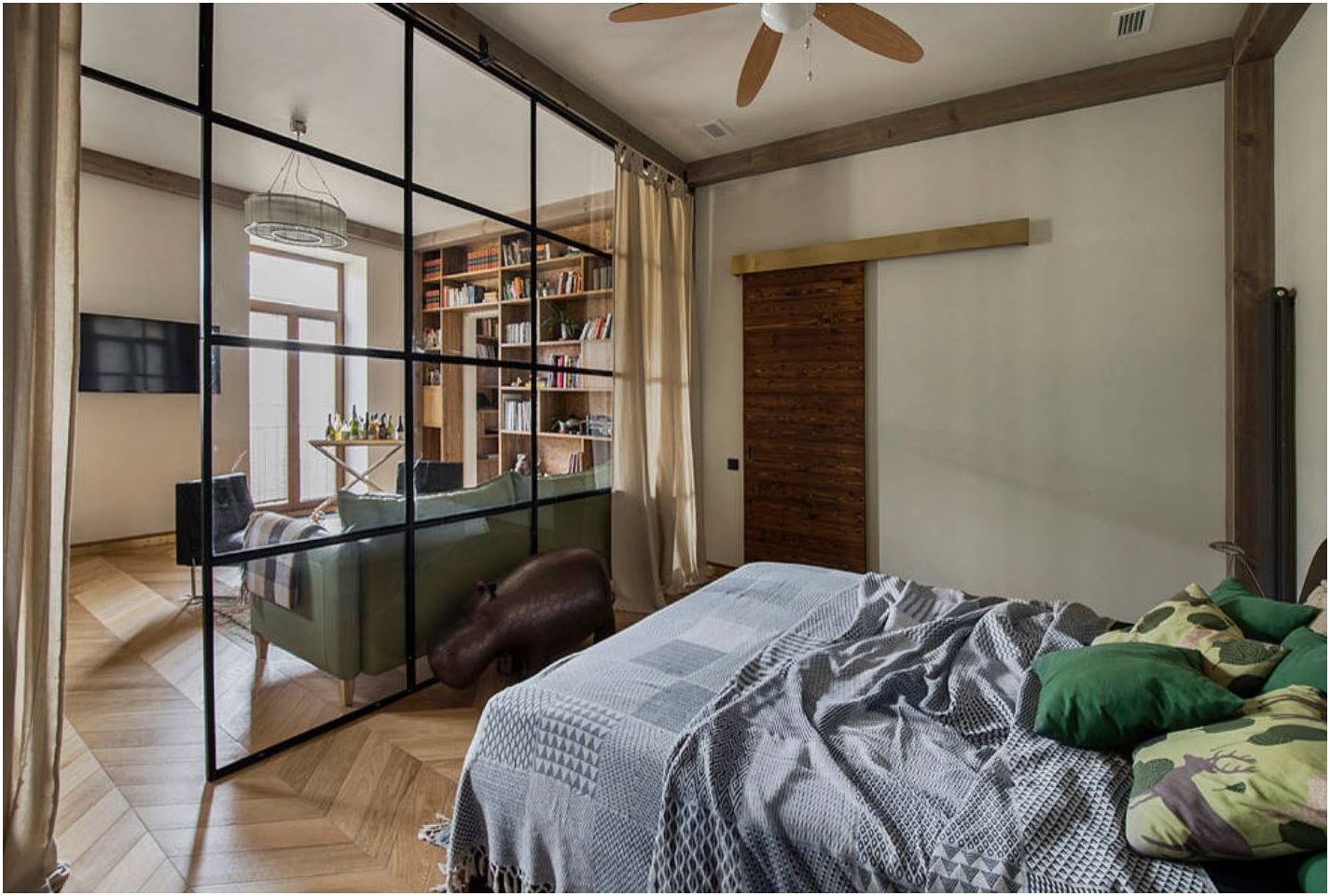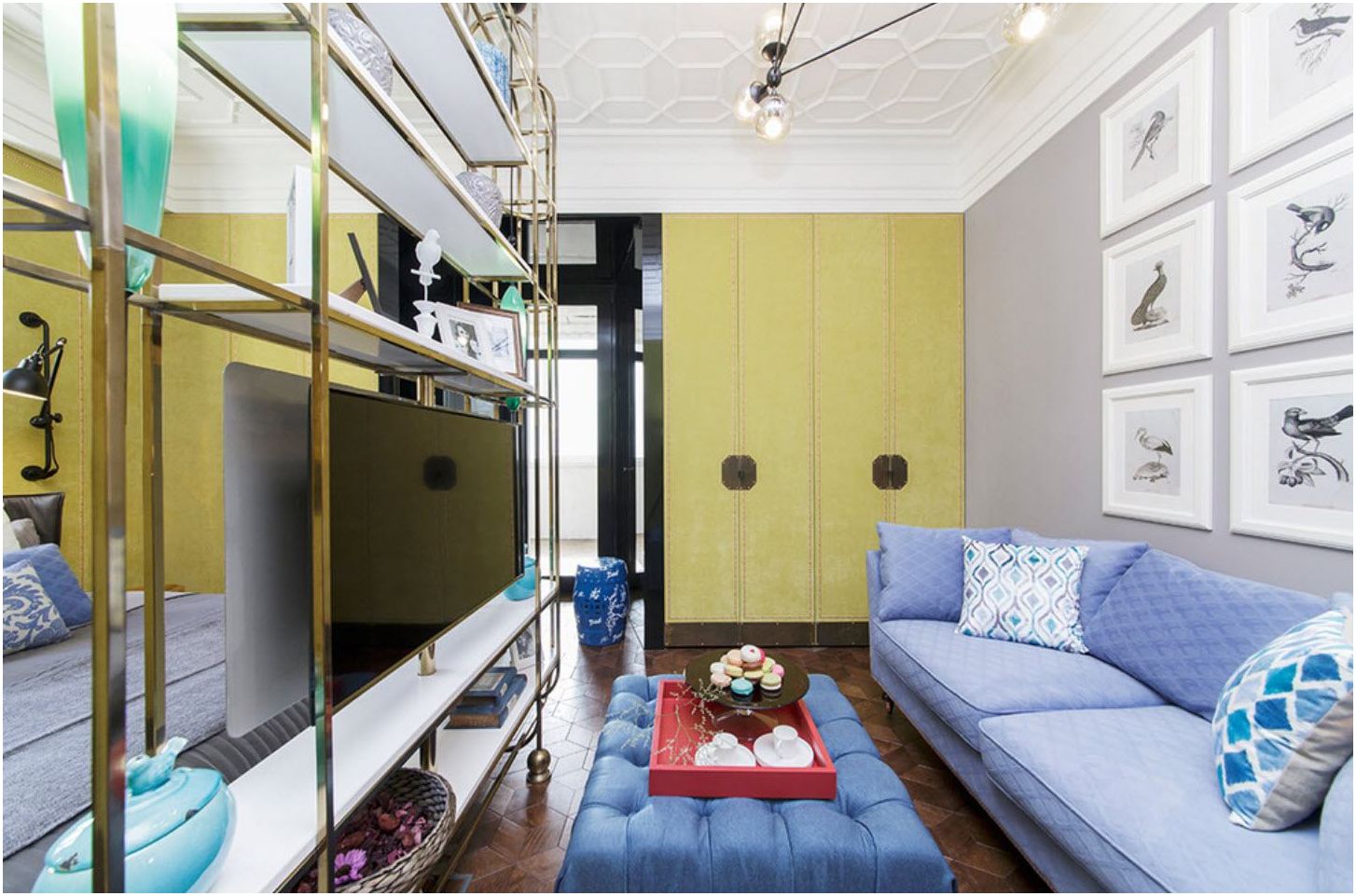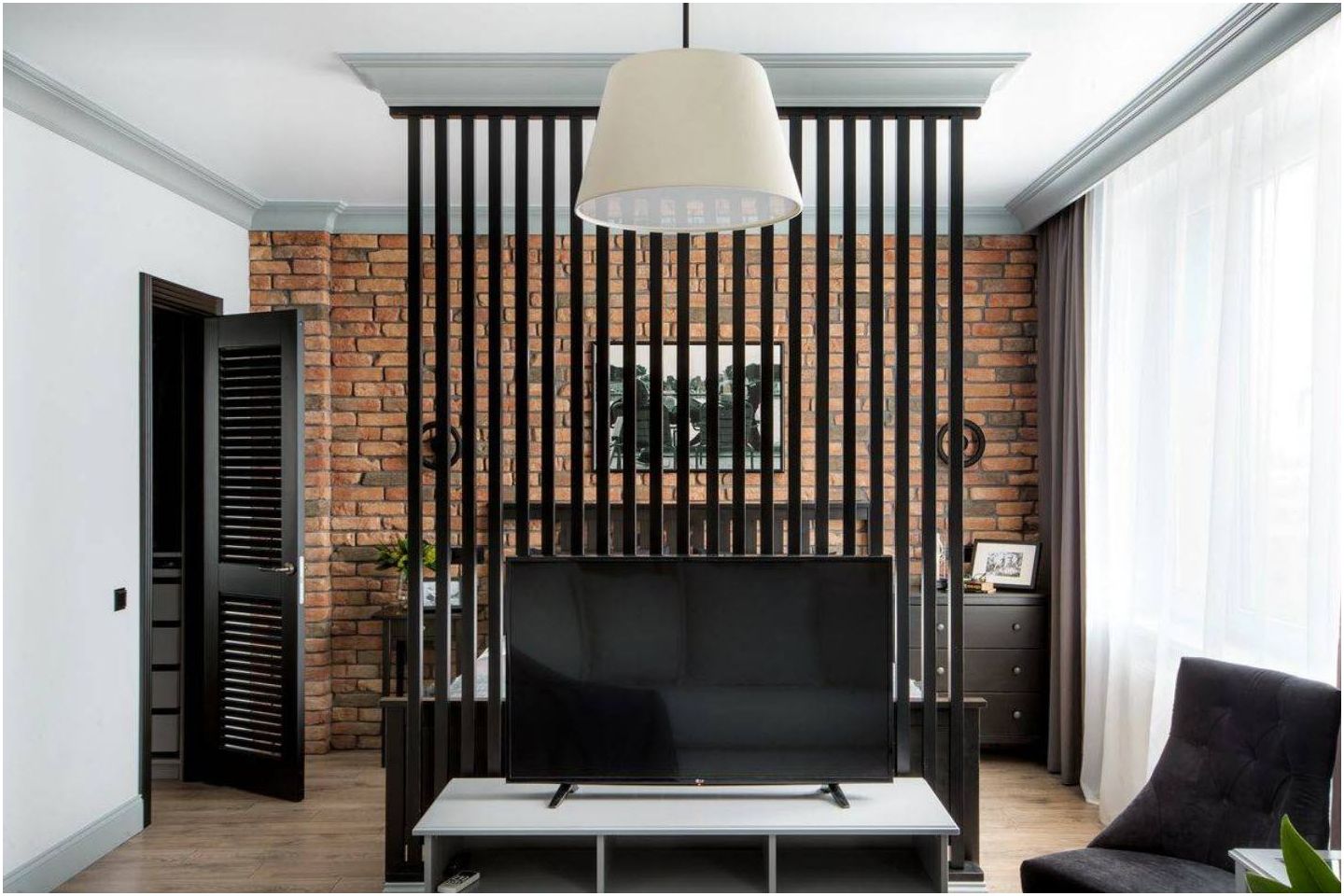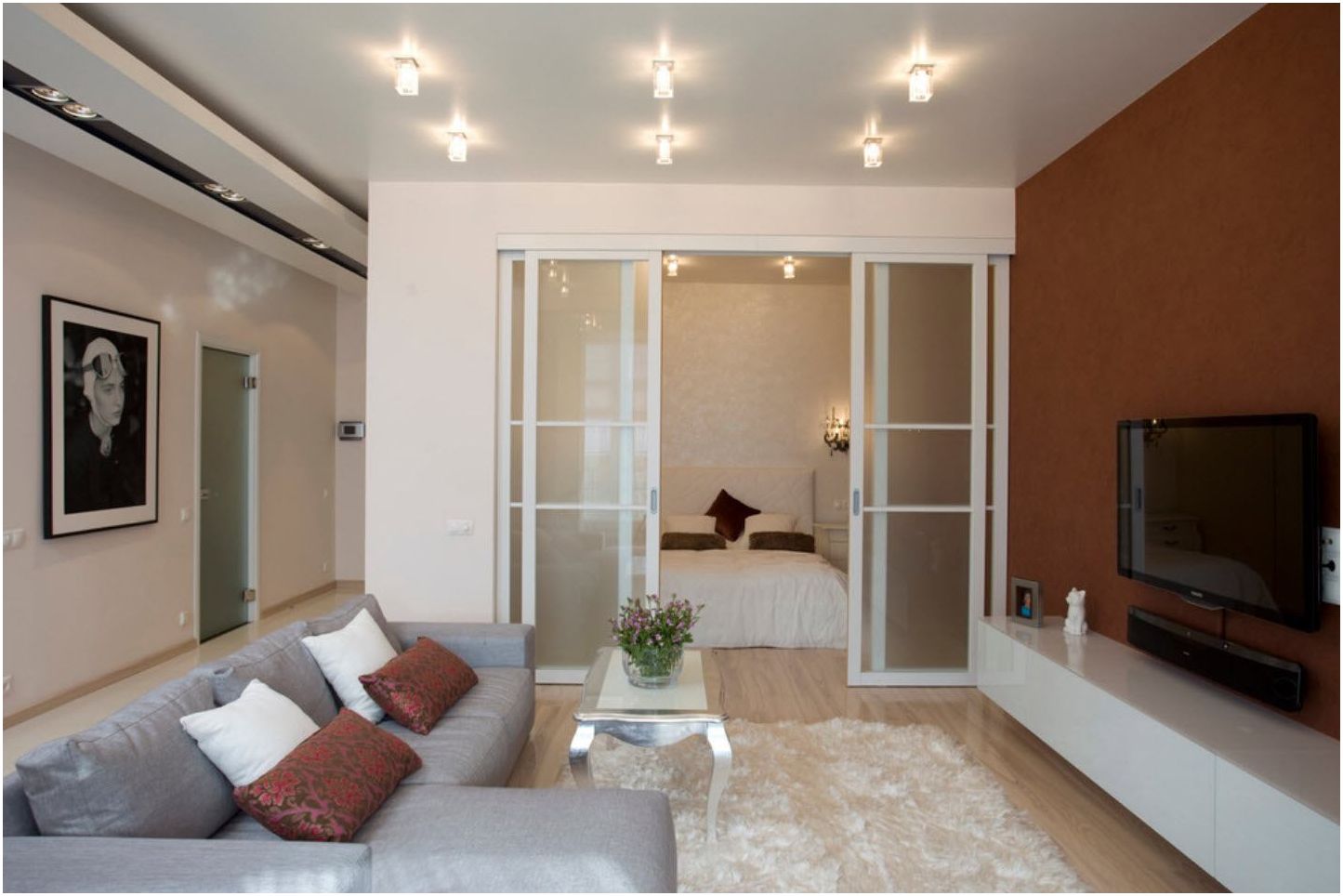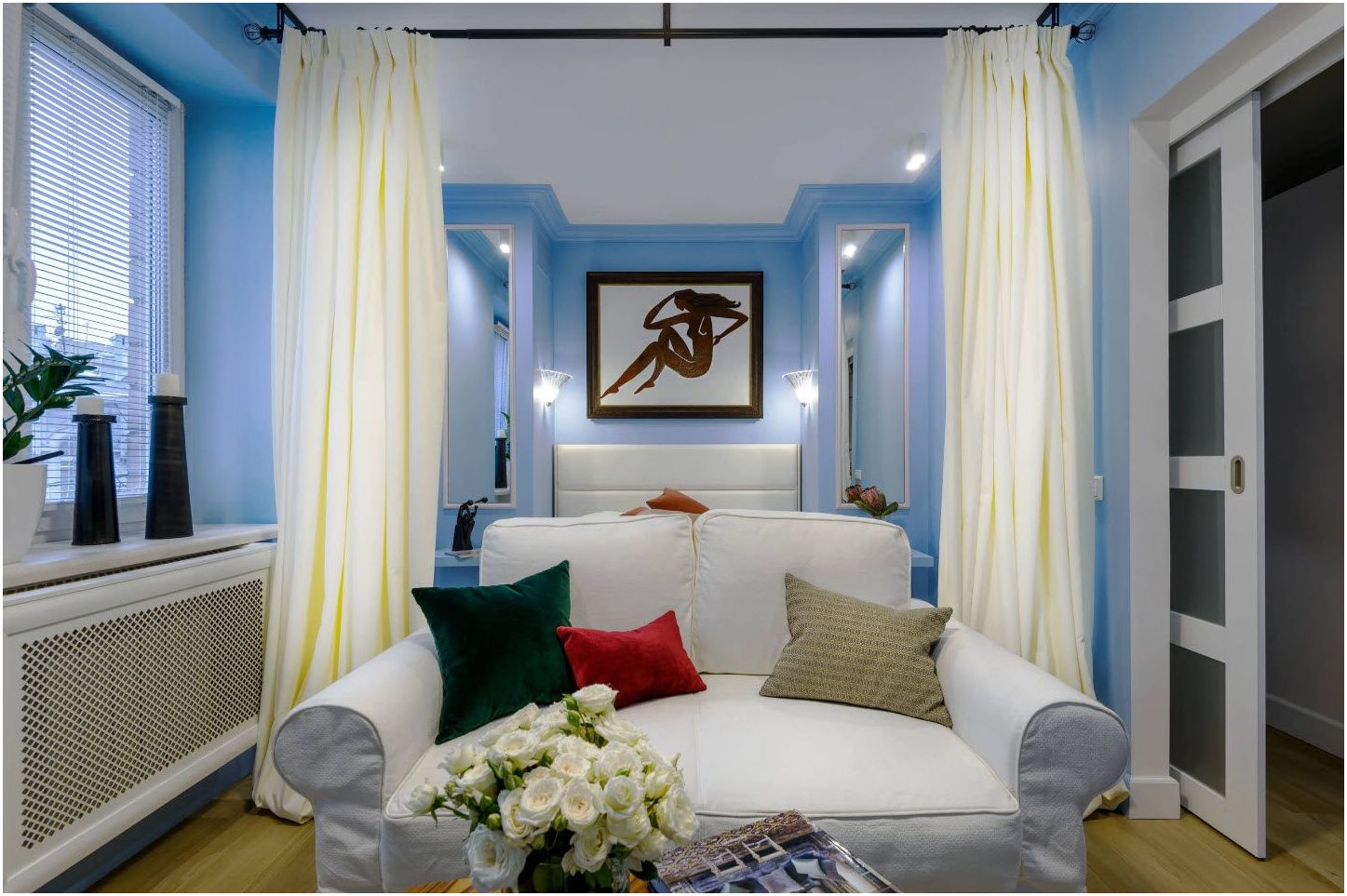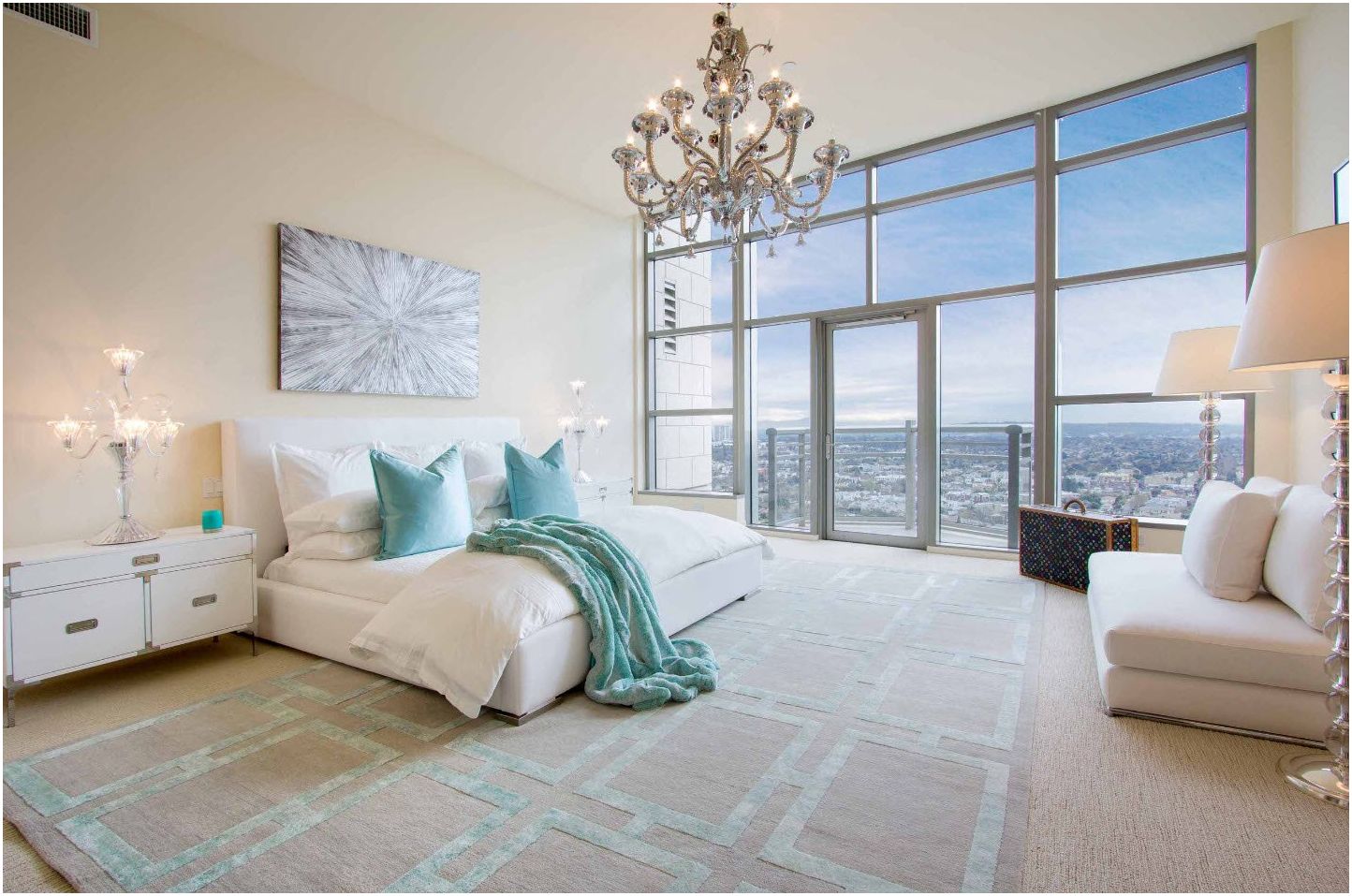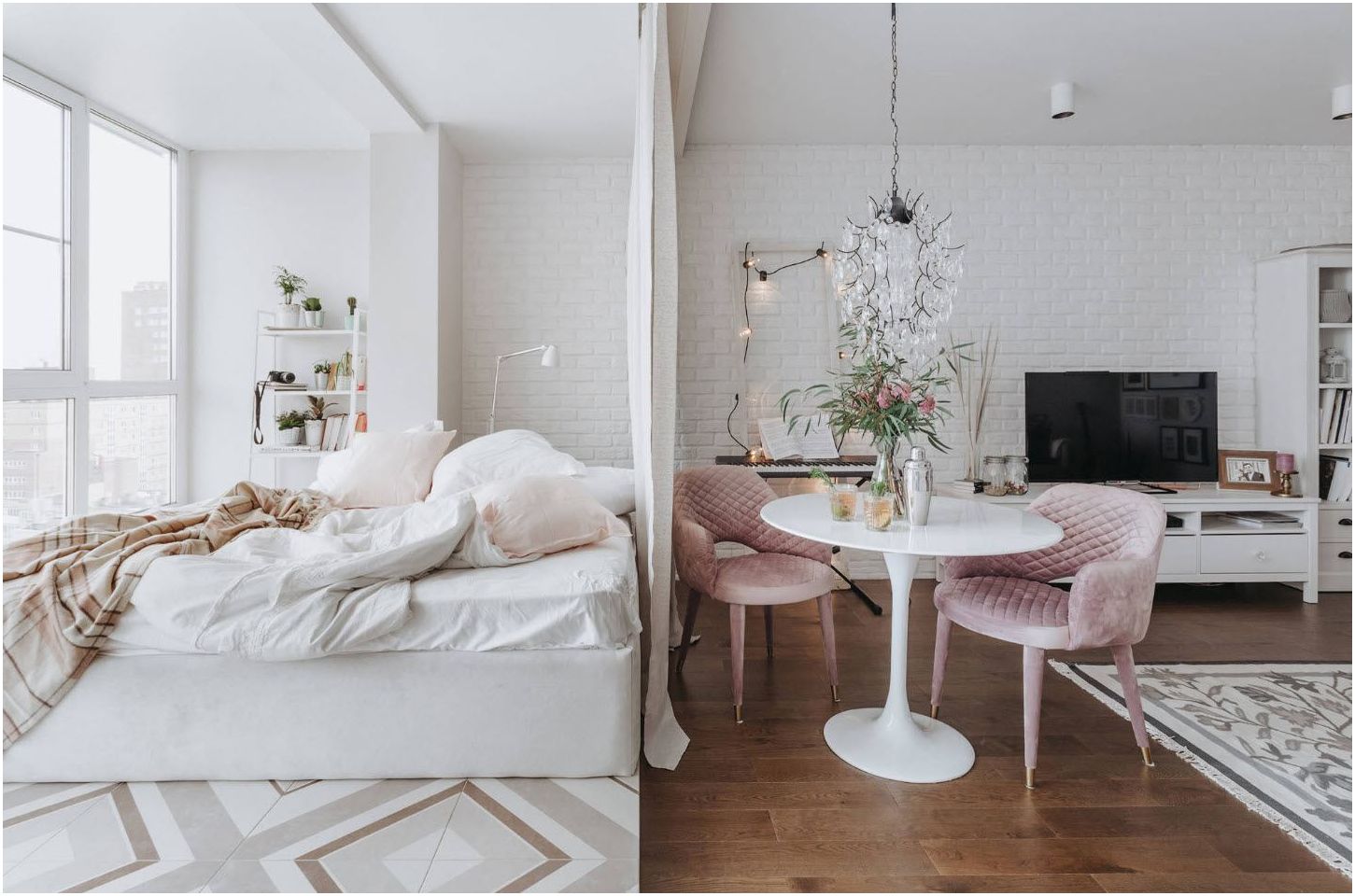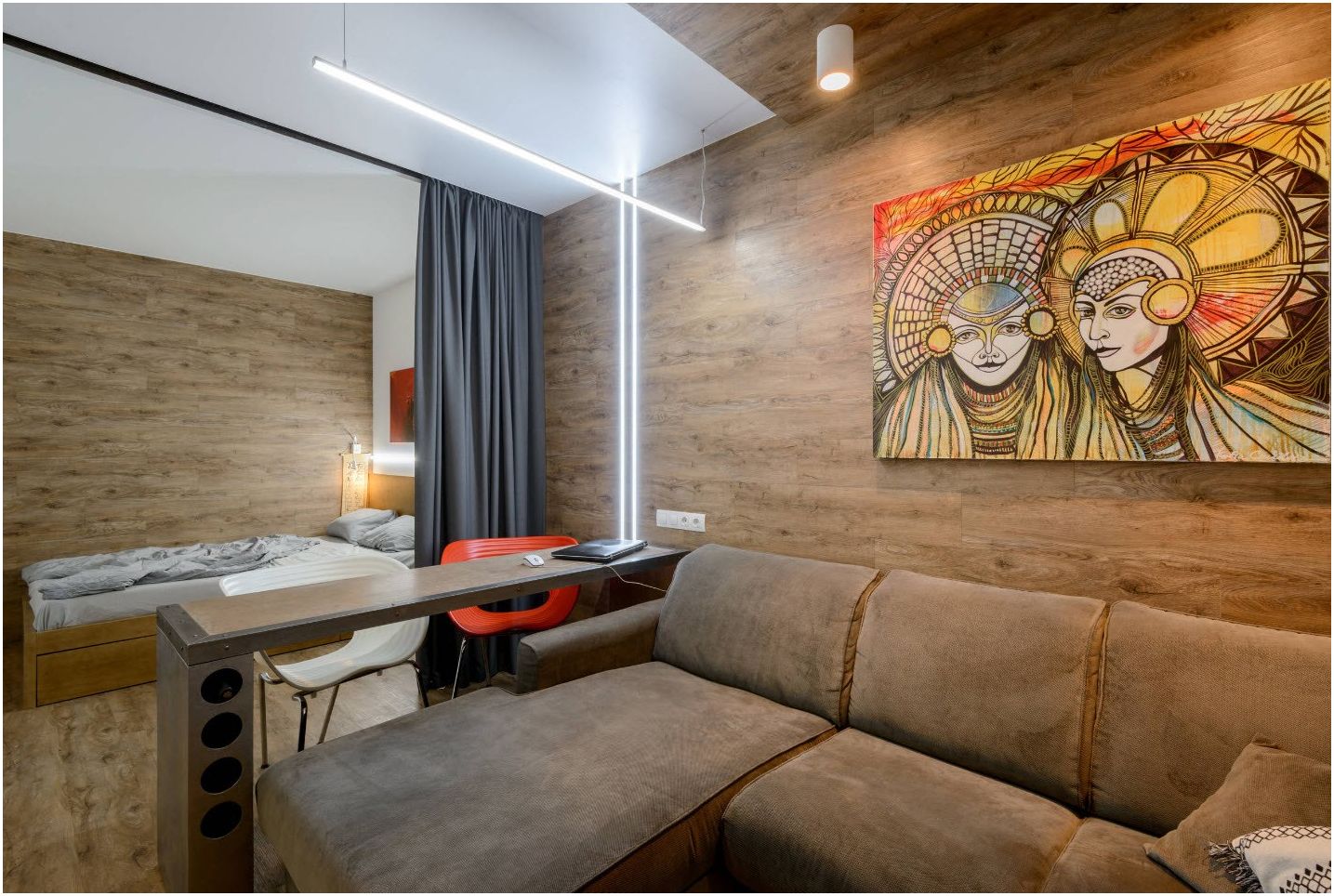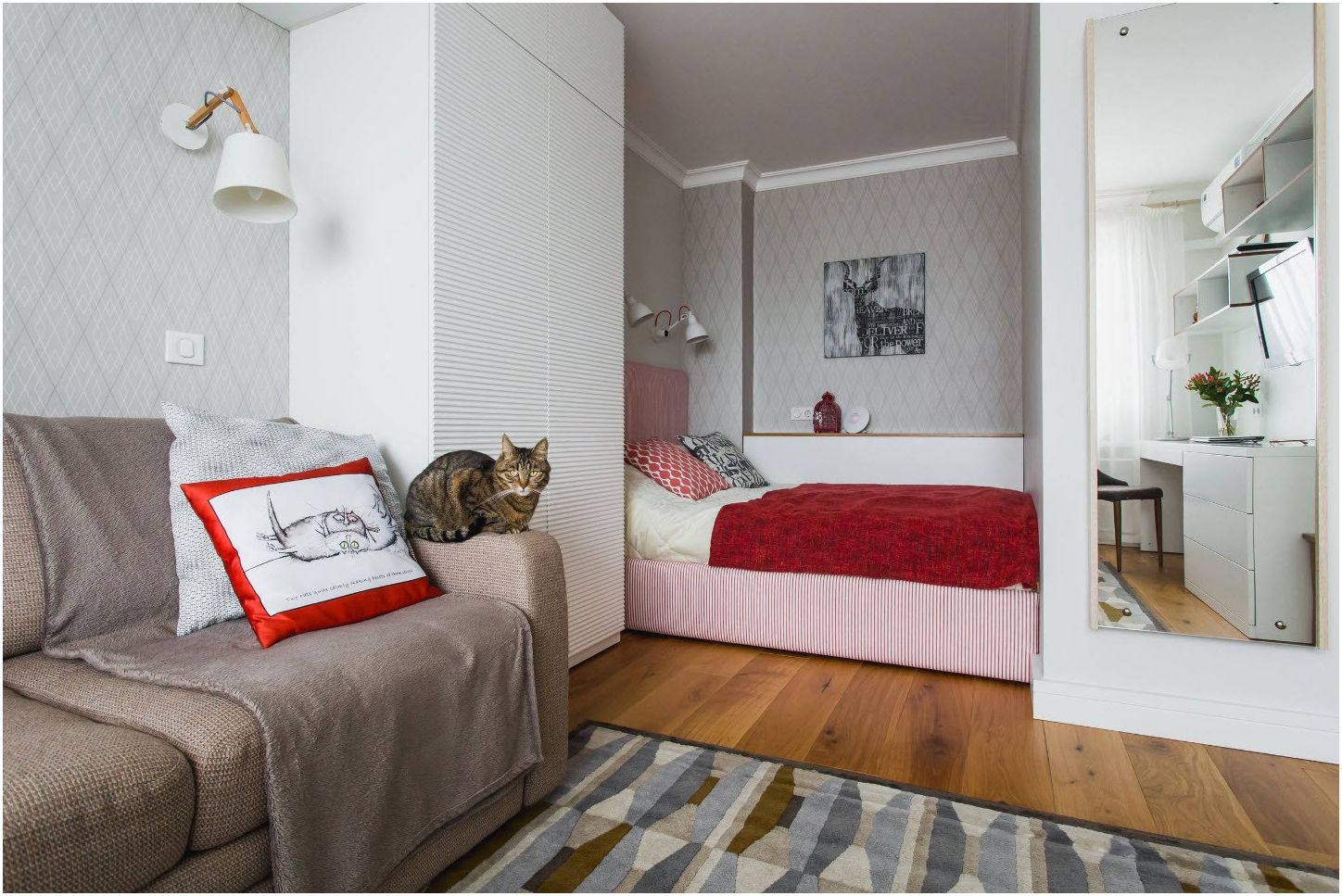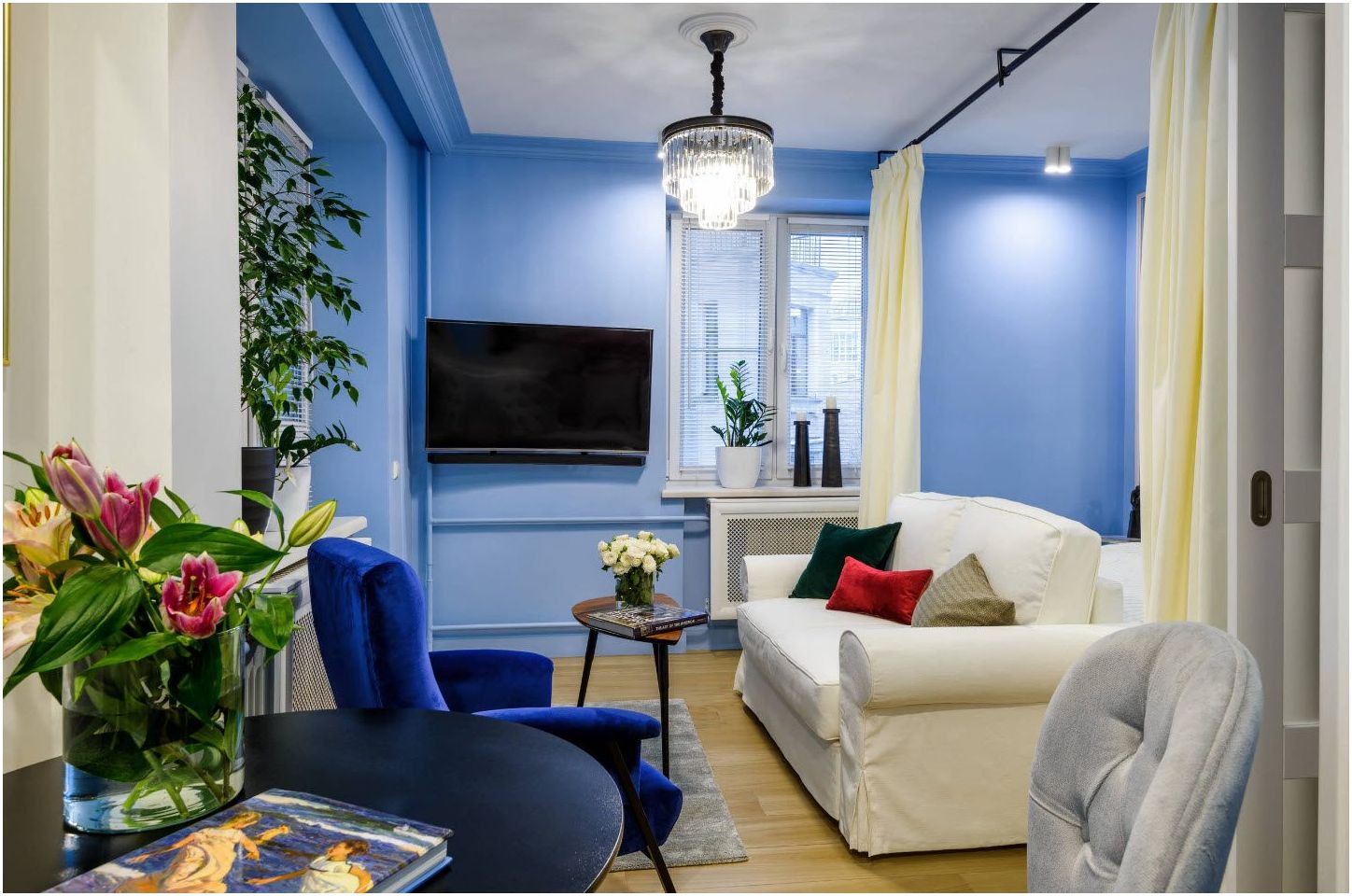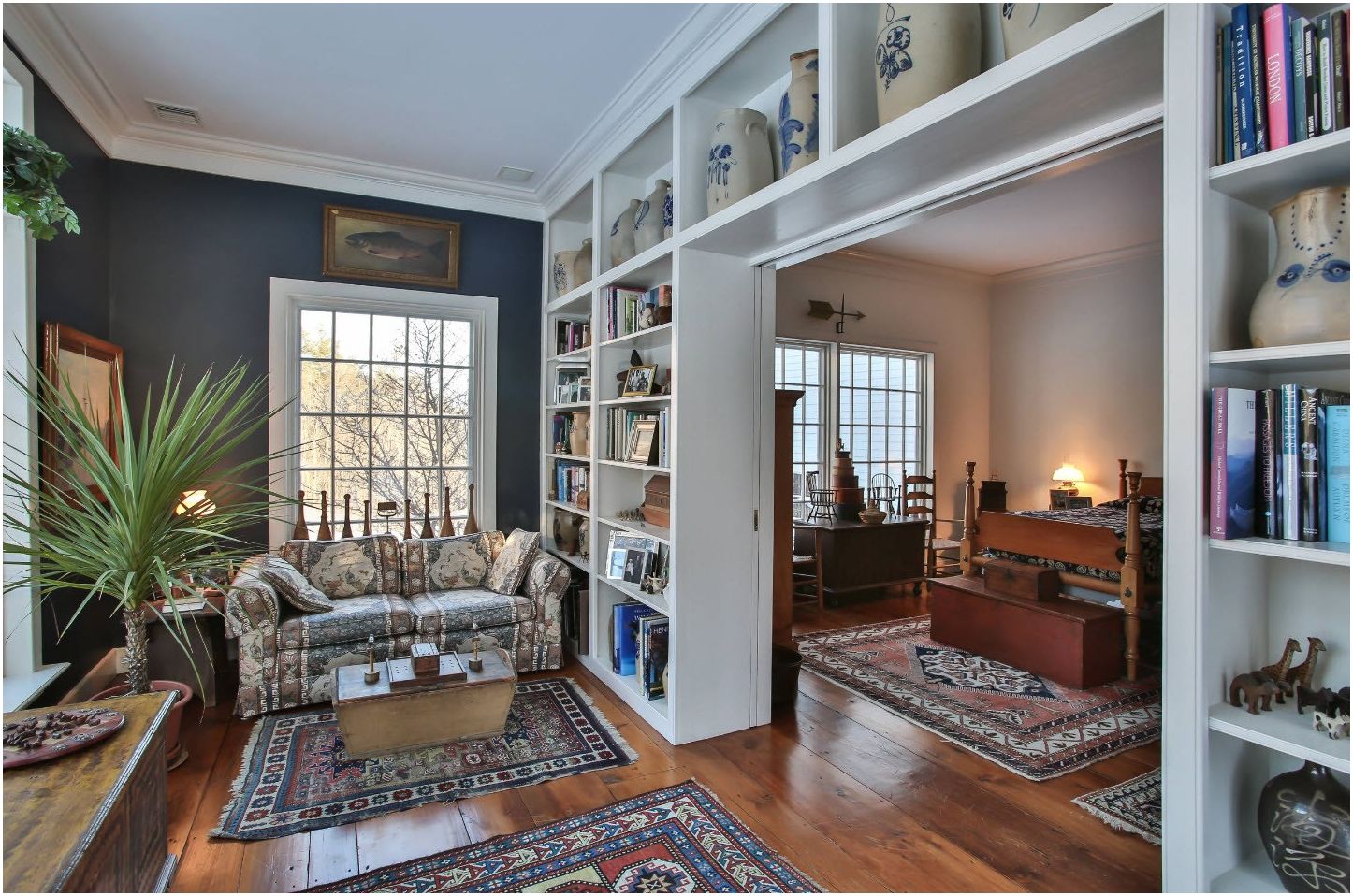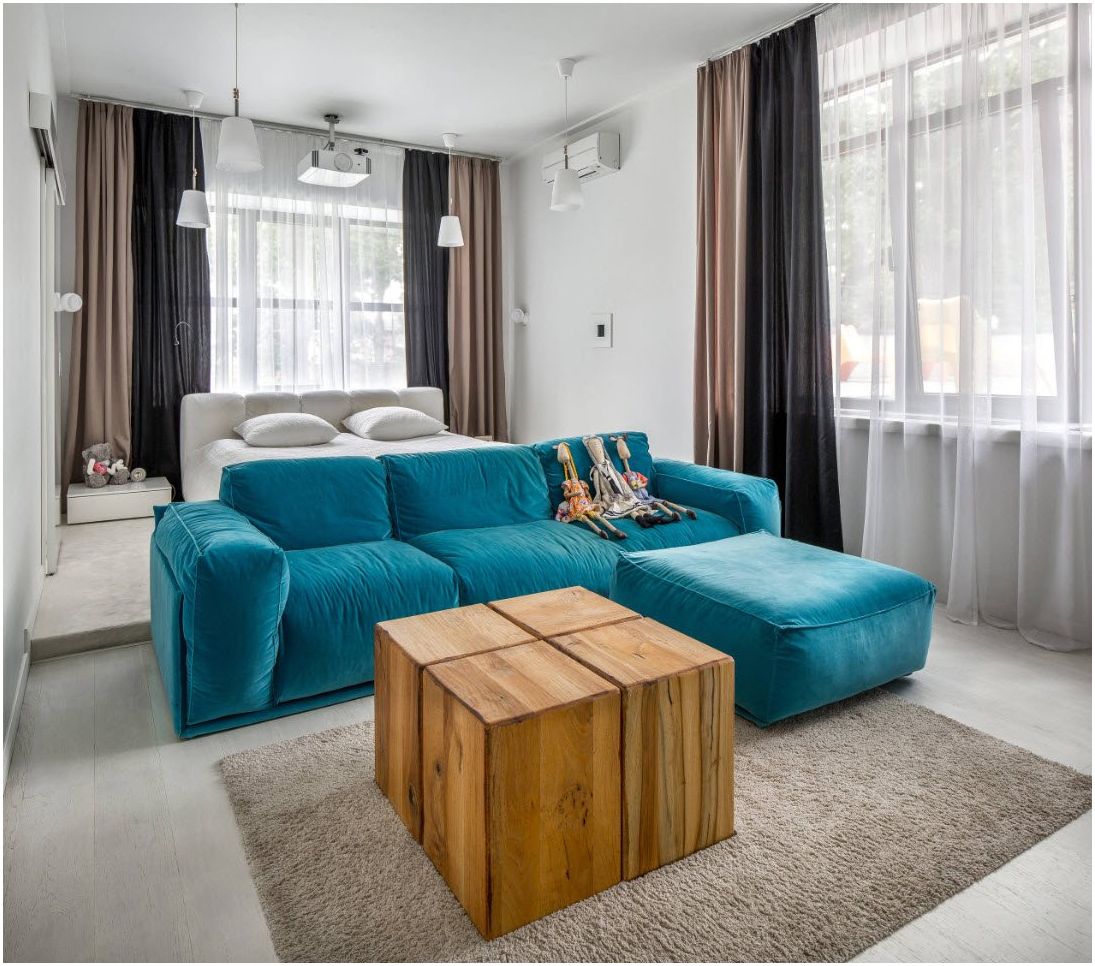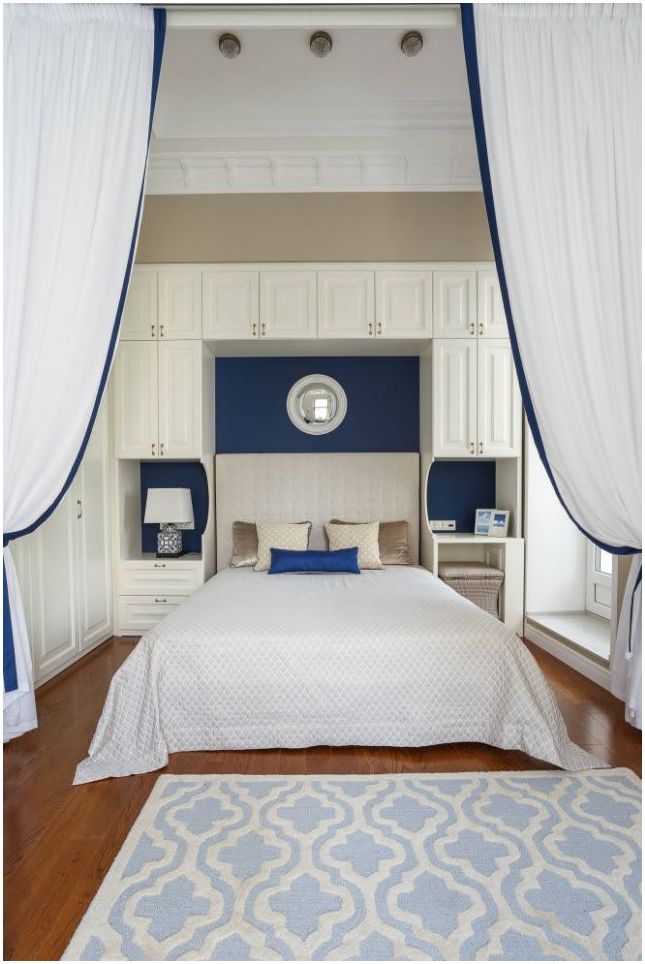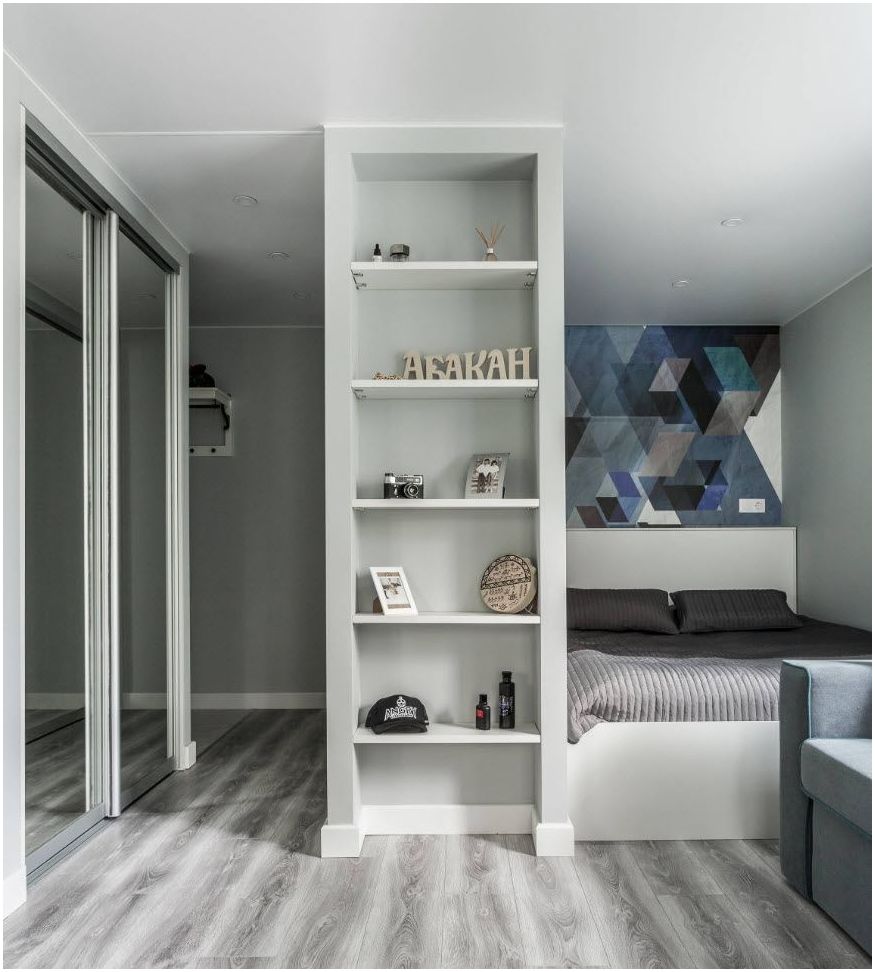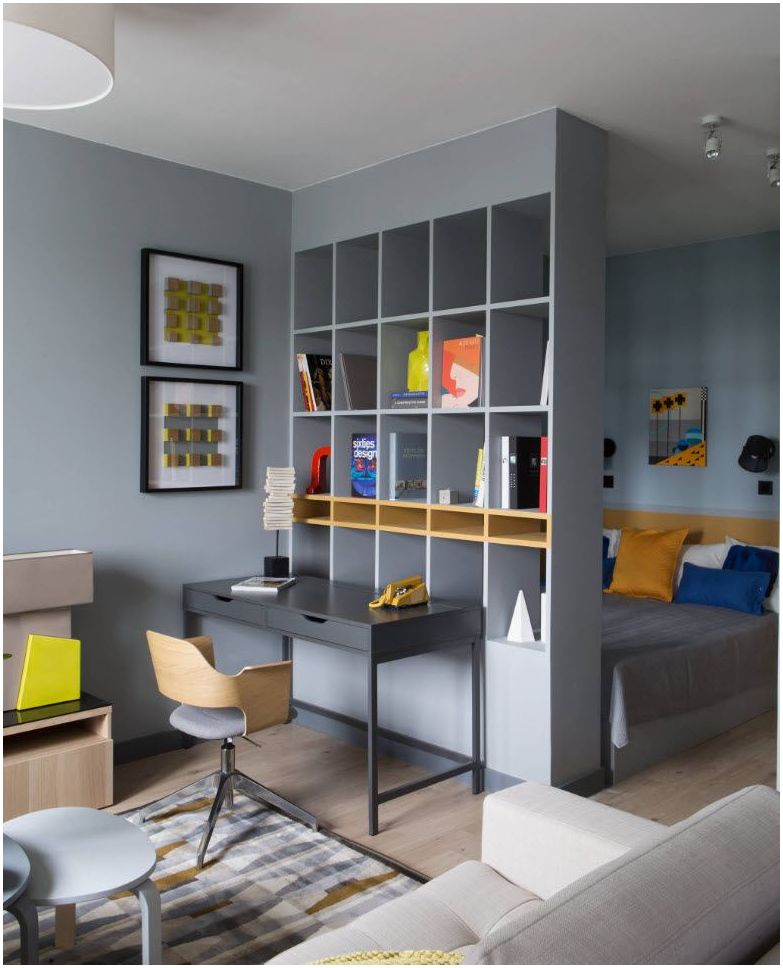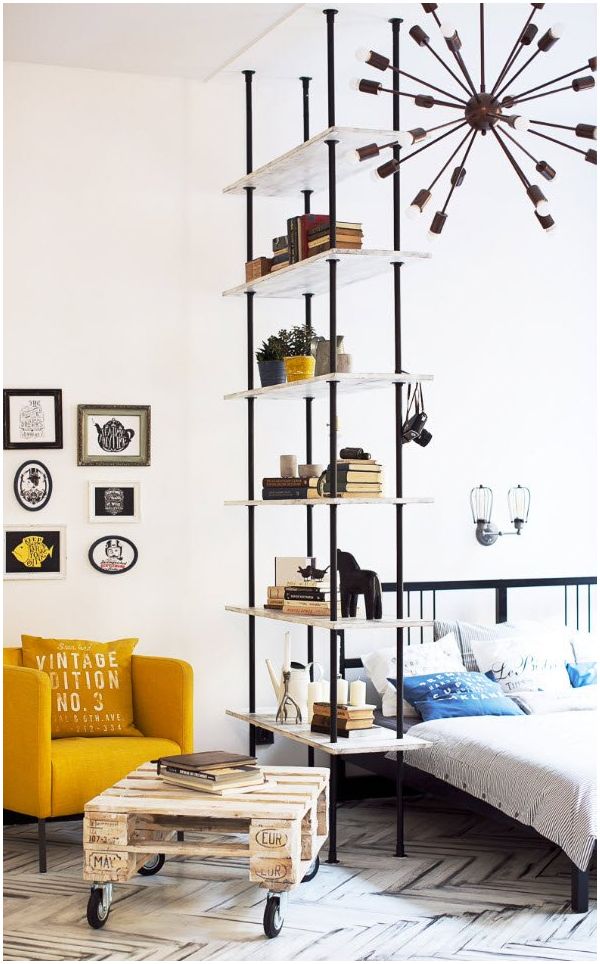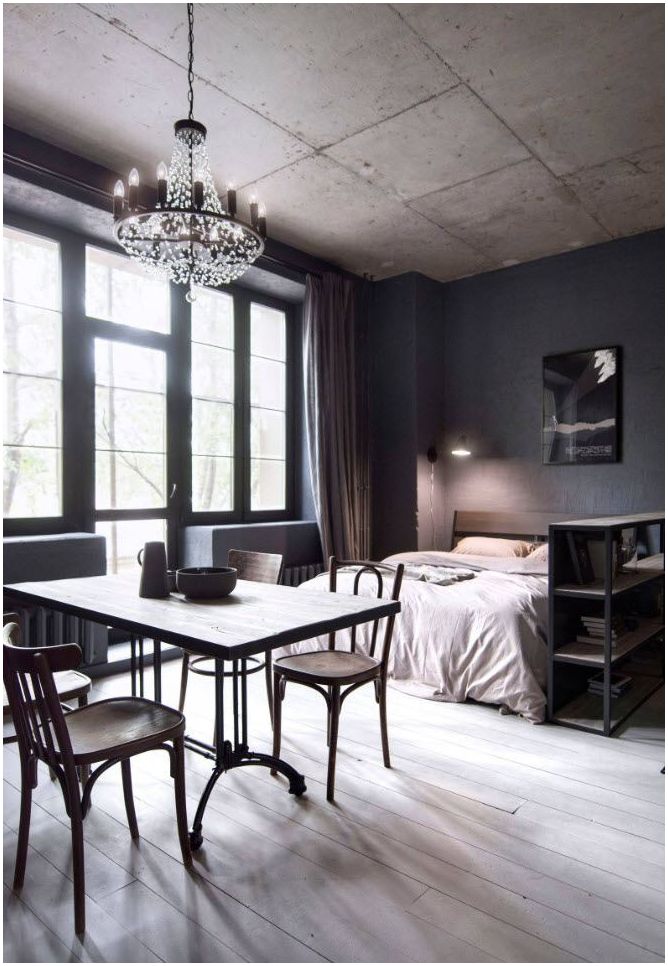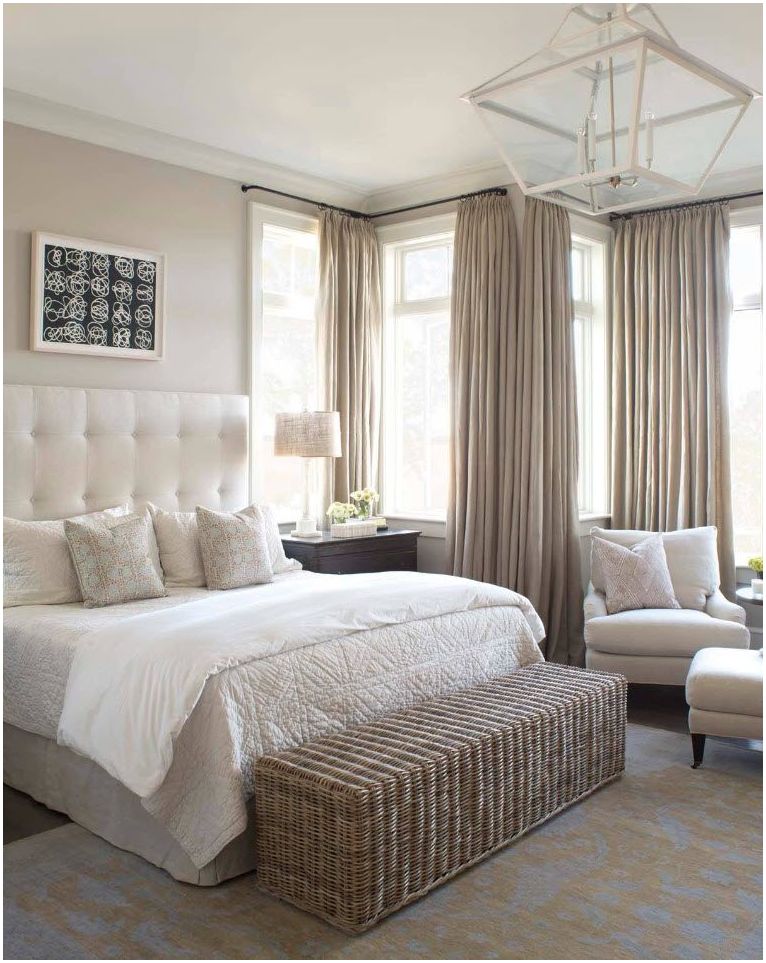 Good luck!