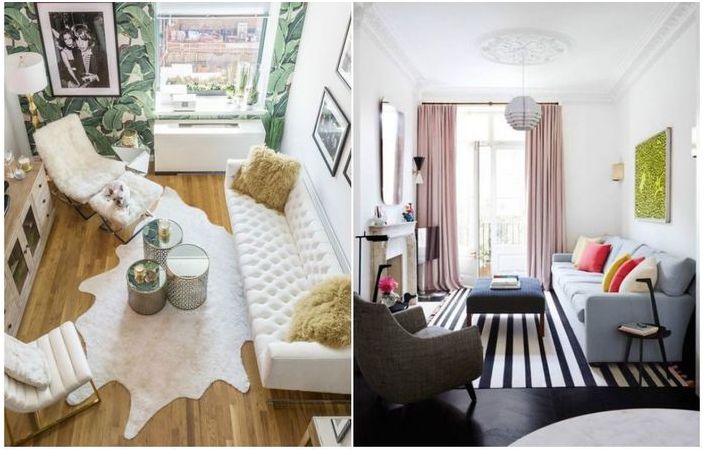 How to equip a small living room?
Whatever the size of the living room, it should be cozy and comfortable. How to achieve this effect if it seems that the room simply cannot be turned around? In one review, we have collected the most interesting techniques that can easily help you get around the problem of square meters.

More light shades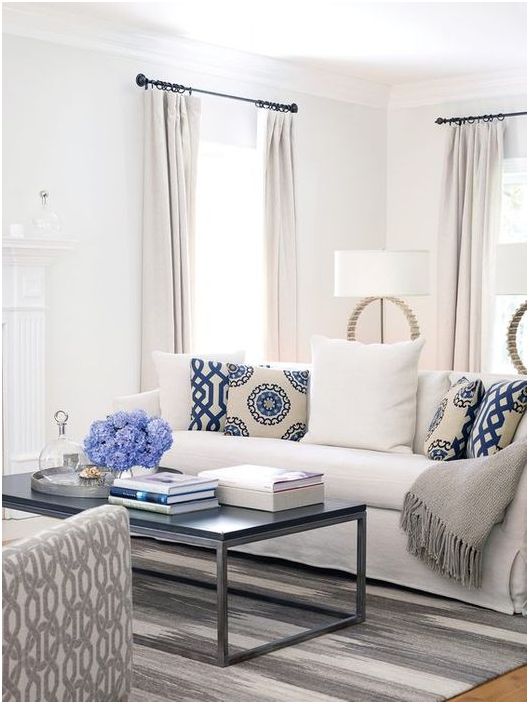 More light shades

A small living room and dark shades in decoration are almost incompatible things. If there is a goal to visually increase the area, then you can't do without white, cold gray, fresh light green or sky blue. All these shades have a positive effect on the perception of space. You can use one of these colors as the main one, and complement the space with colored splashes of other colors.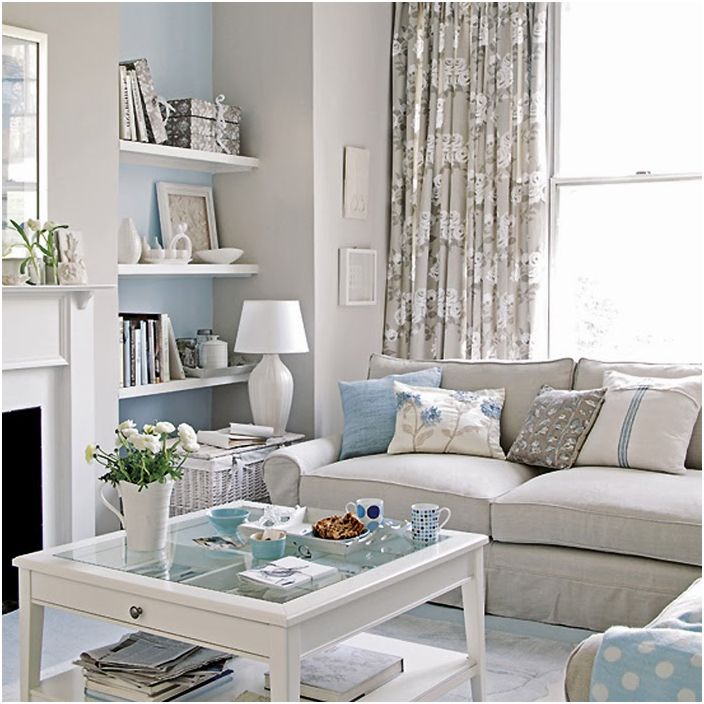 Cold shades always play on the visual expansion of space.

Accent wall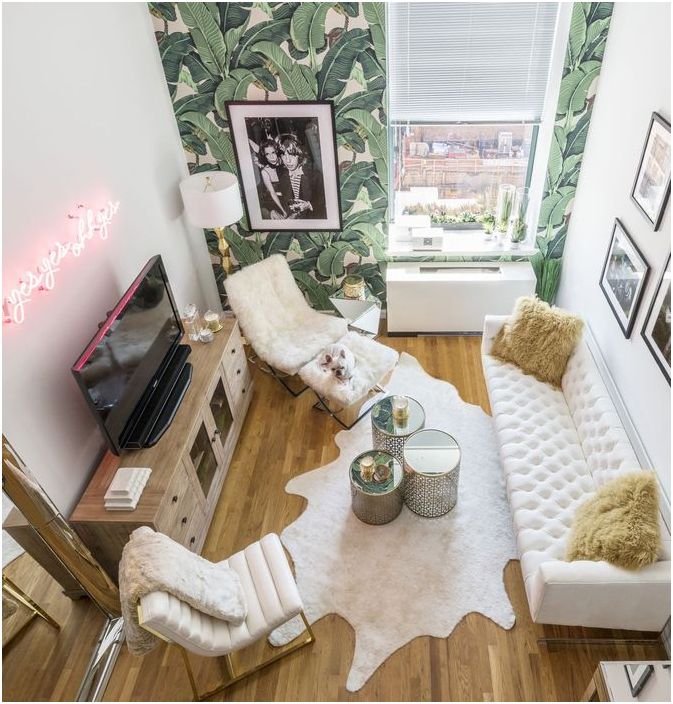 Accent wall in the living room

The accent wall is most often seen in the bedroom, but it also looks good in the living room interior. For example, you can decorate the wall where the windows are located with colored wallpaper, and leave the rest of the space in a neutral shade. This will divert attention from any imperfections in space and transform the interior..
Striped carpet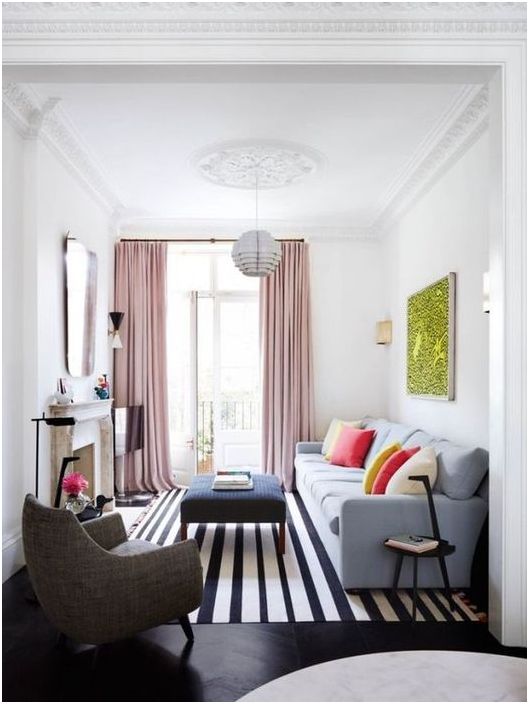 Striped carpet in the living room

Another assistant in the struggle for visual space is the striped carpet. If the room is narrow, then it will be possible to visually expand it due to horizontal stripes. And we must remember that the feeling of breadth and spaciousness is caused precisely by wide stripes..
Focus on the carpet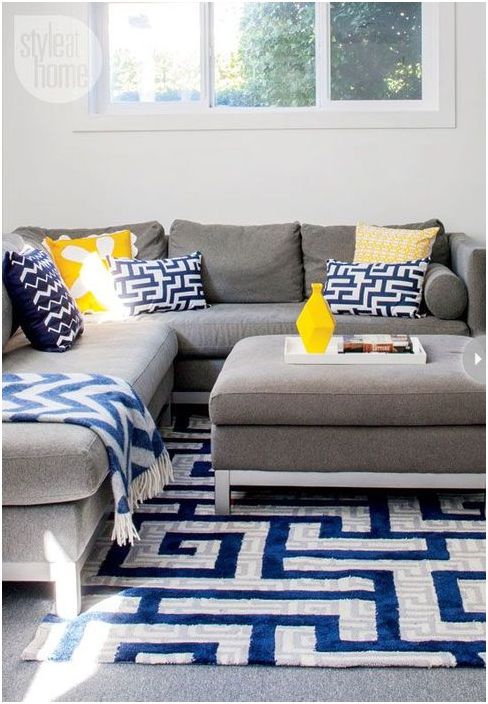 Focus on the carpet

Carpet can be a key element of decor in a calm living room. It does not have to stand out with bright colors. It is enough to choose a product with a clear geometric pattern, and it will definitely attract attention, distracting from the small area of ​​the room or other imperfections in space..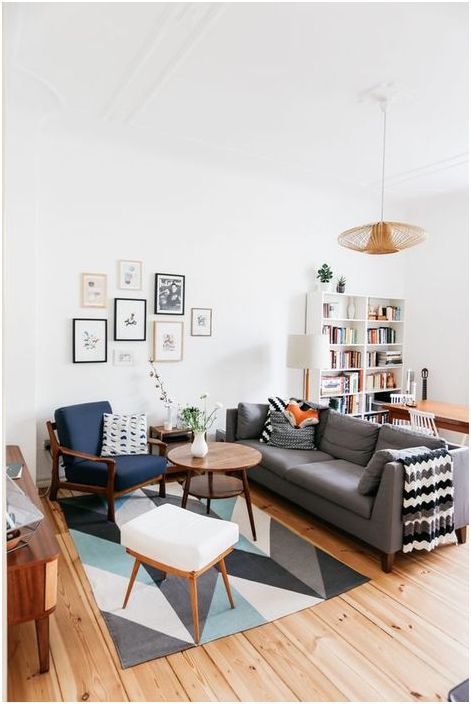 Stylish carpet in a small living room

Corner sofa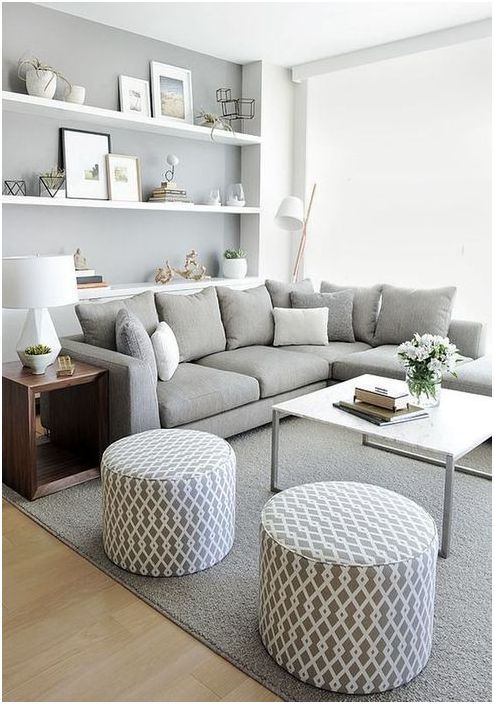 Corner sofa

Don't be afraid to put a large corner sofa in your living room. It will greatly save space, because you do not need to furnish the room with bulky armchairs, where all guests or family members could sit. In addition, it will turn out to use the corners that are most often idle..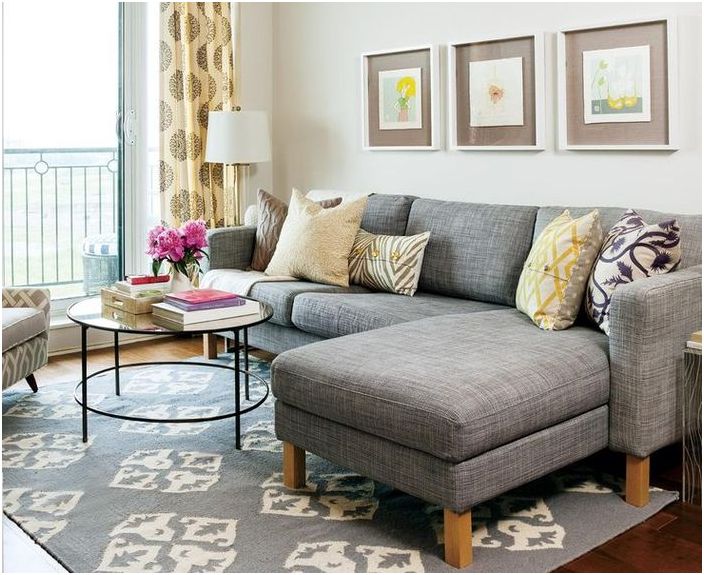 Small but cozy living room

Harmonious arrangement of furniture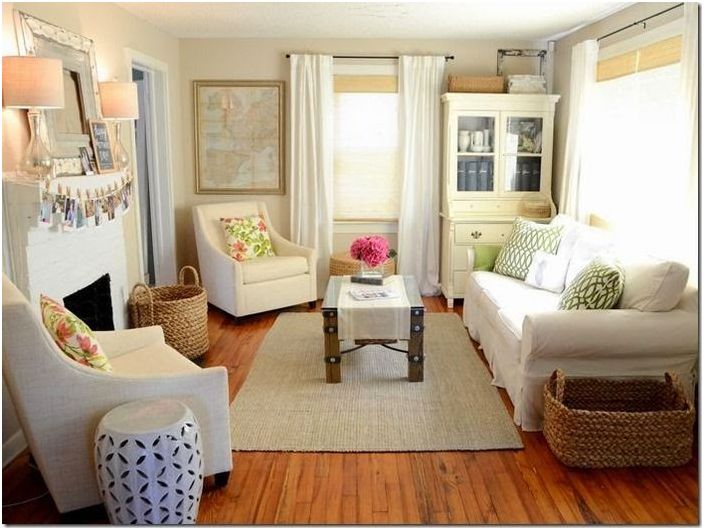 Harmonious arrangement of furniture

When decorating a living room, it is worth remembering that furniture should not interfere with free movement around the room, but at the same time it is necessary to achieve a friendly atmosphere. The best option is to put a sofa against one of the walls, and place chairs or poufs on its sides, take a place for a coffee table in the middle of the room, not far from the sofa. This will achieve balance and harmony in space..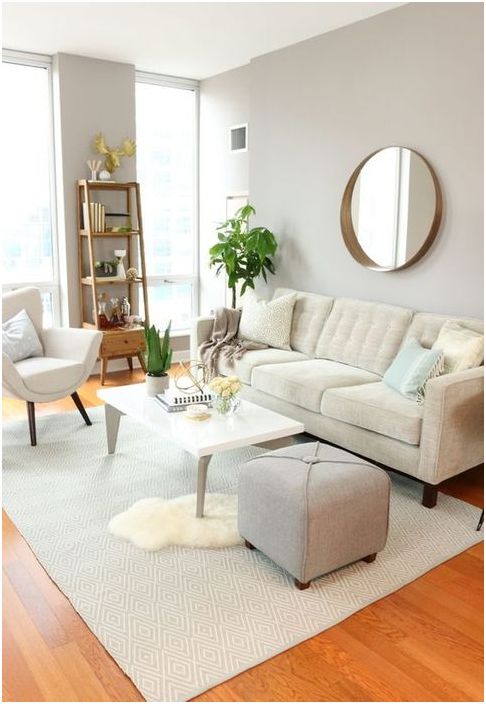 Furnishing a small living room

For those who are busy decorating the living room, we found 7 more functional ideas that are worth taking note.