Versatility is the key to good design in homes, so creating a kitchen-living room of 25 sq. m you should take care of cozy spaces in an open-plan design. There are several ways to do this without spending too much money, including some workarounds that can be removed if desired when you don't need privacy. In small apartments and houses where the living room and kitchen are next to each other, there is often a need to separate the spaces, at least visually. In this article, you can glean many ideas on how to create a kitchen-living room of 25 sq. m for comfortable use.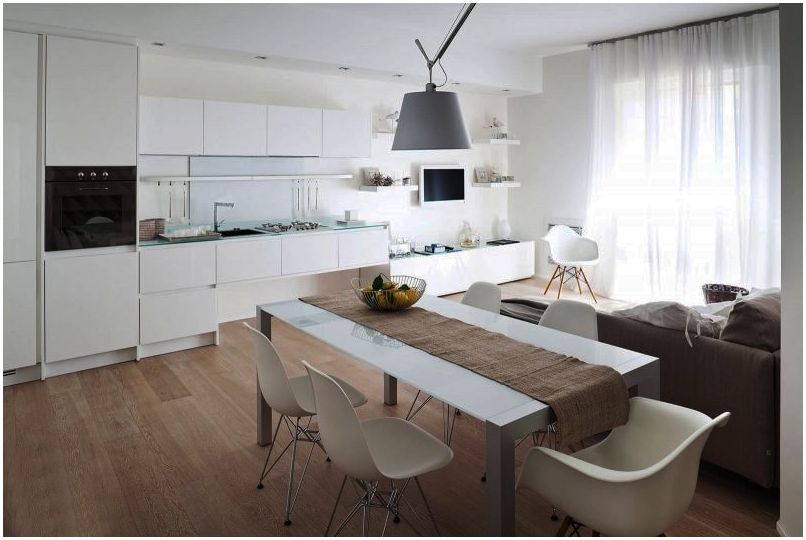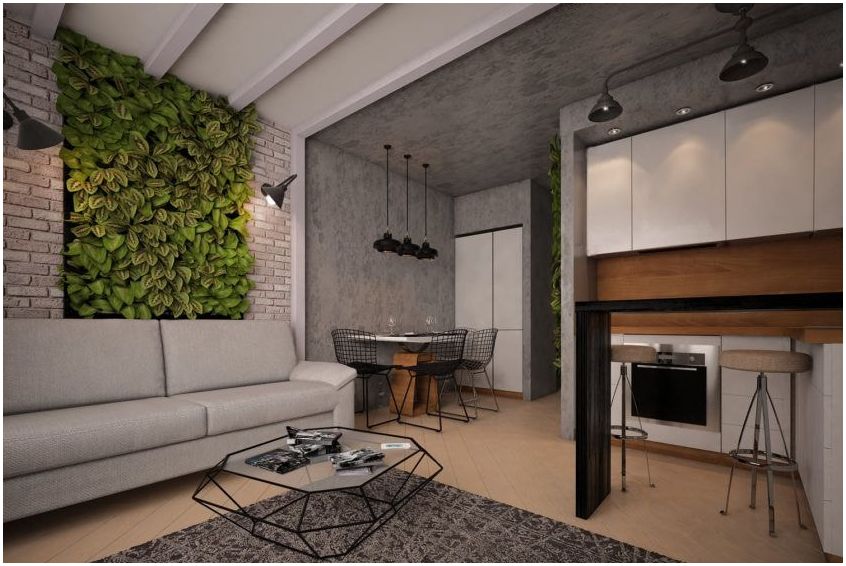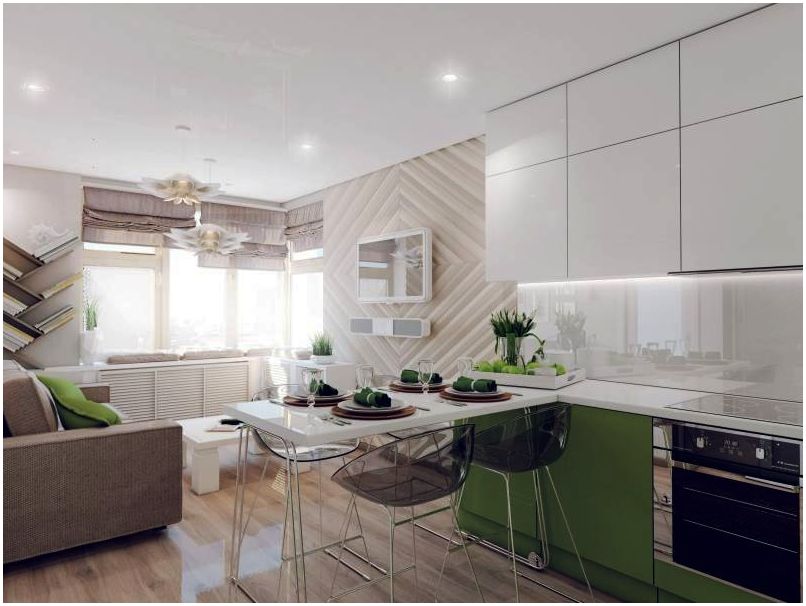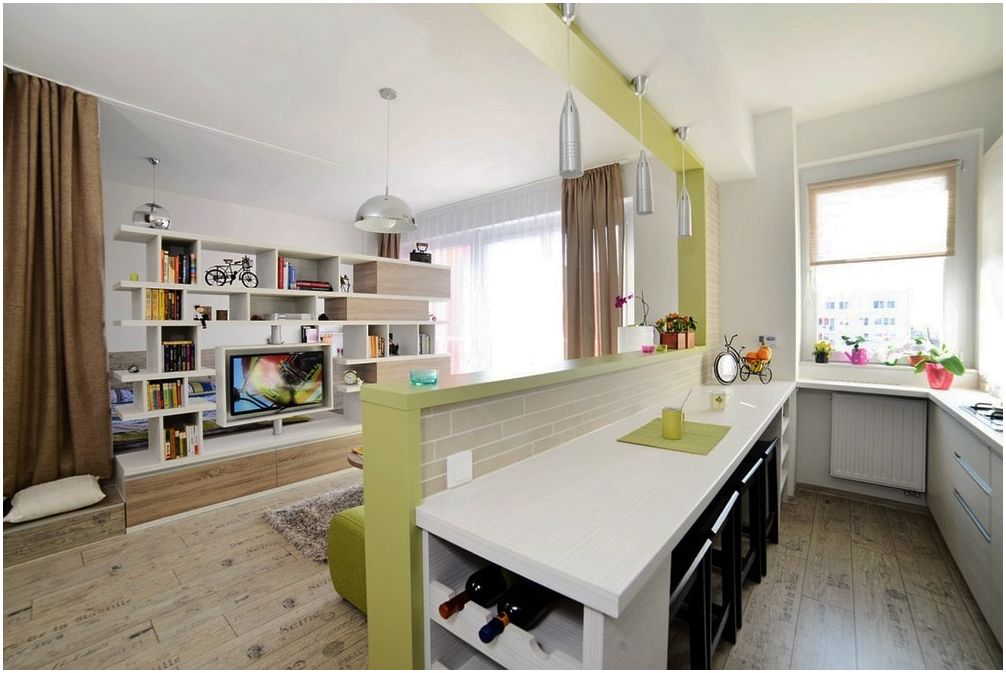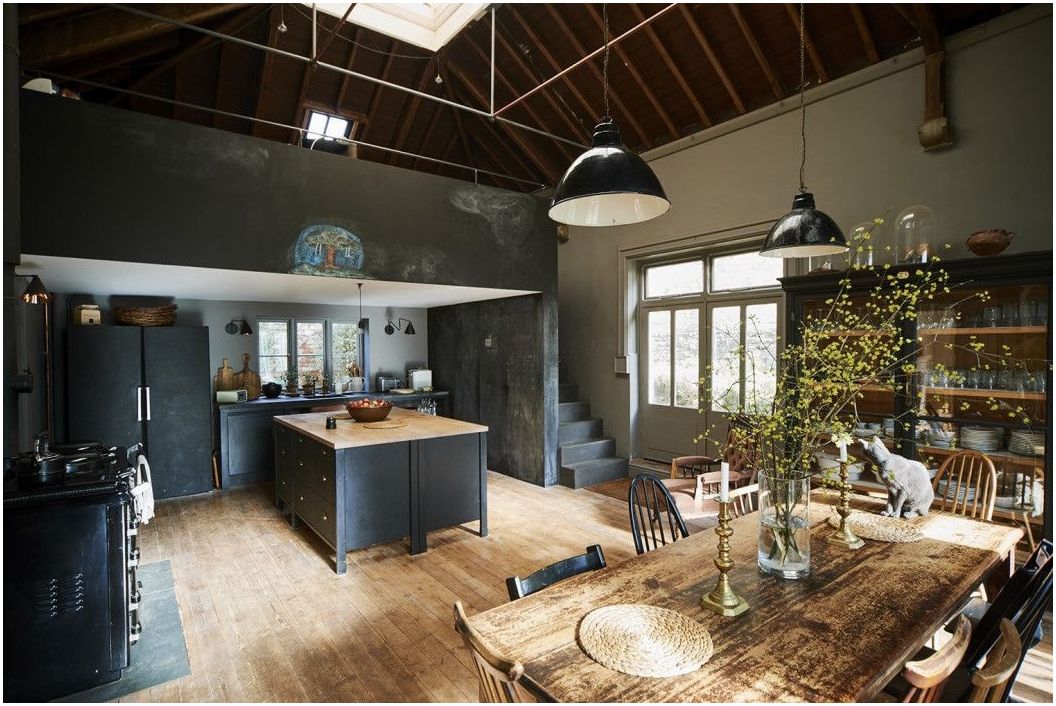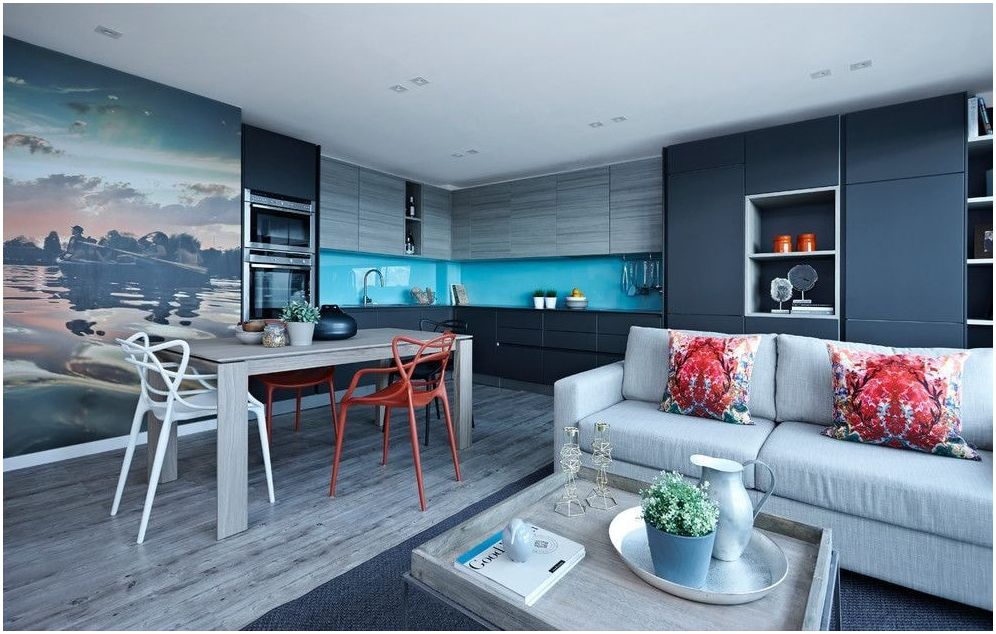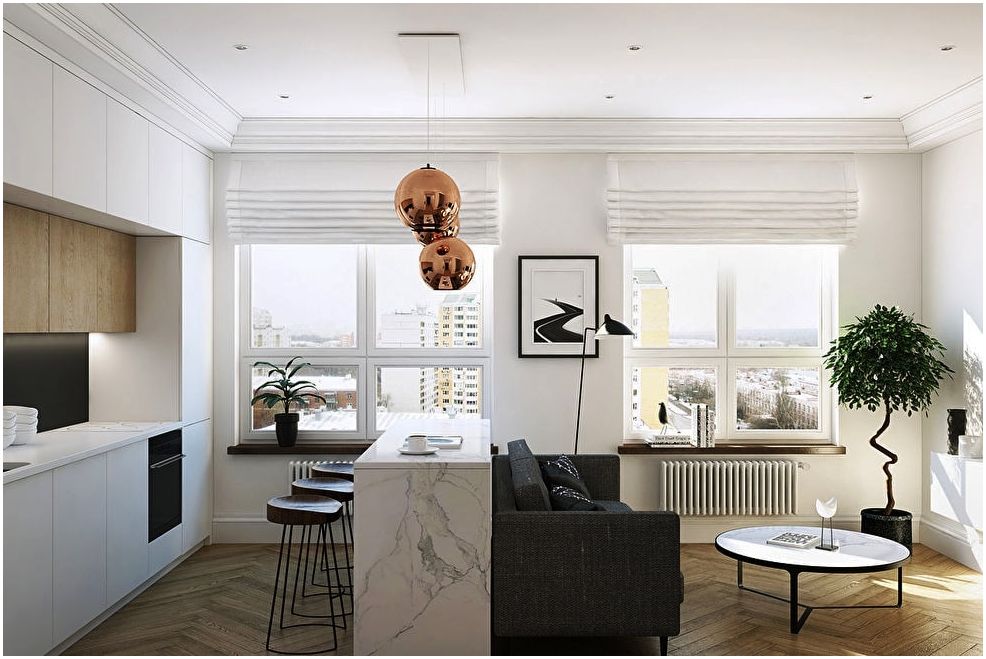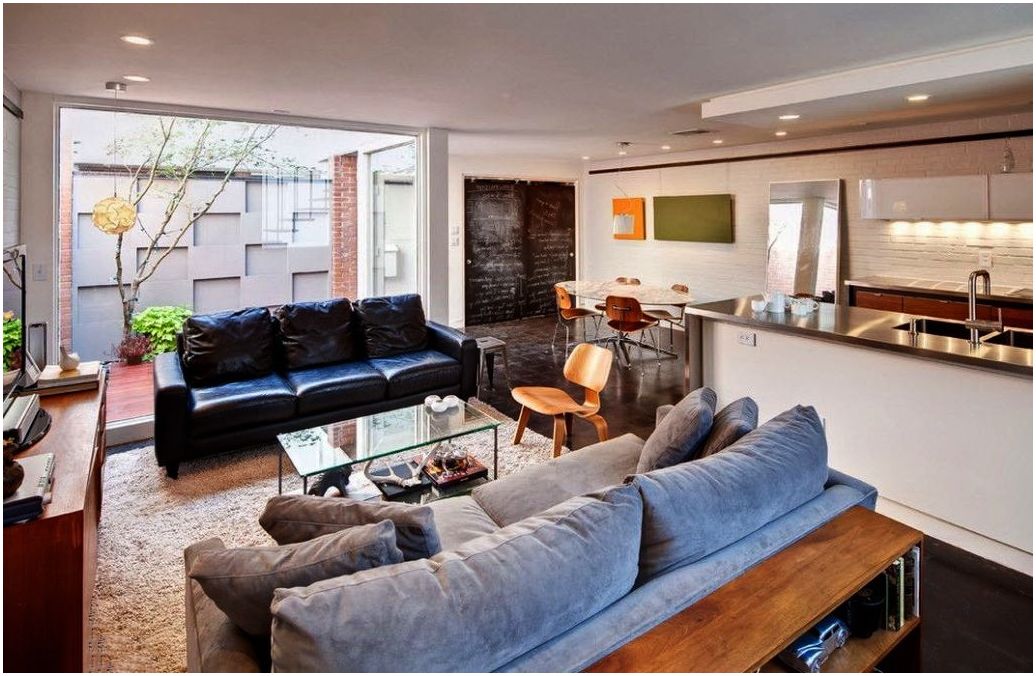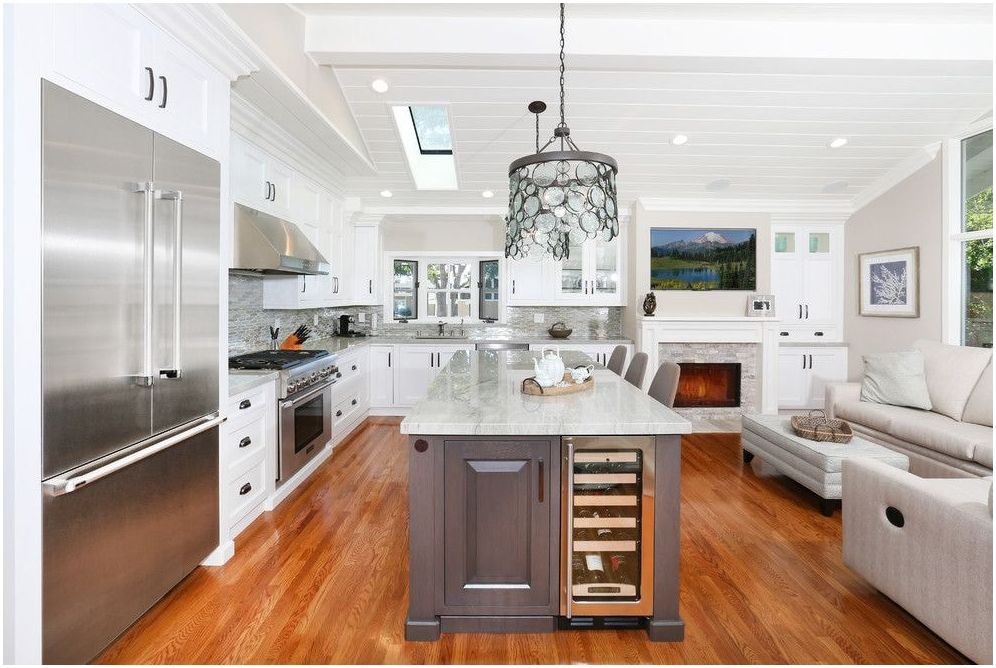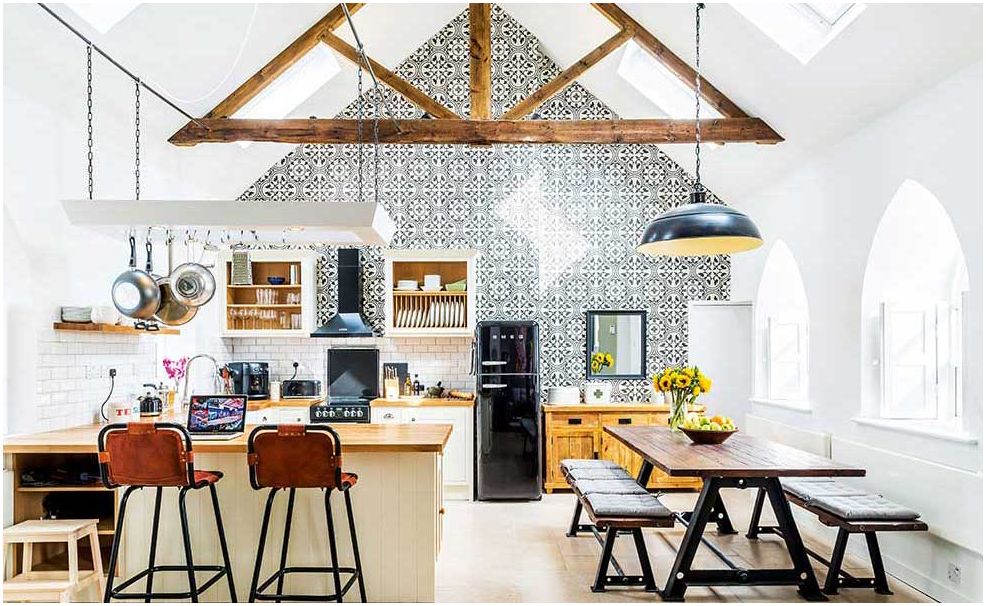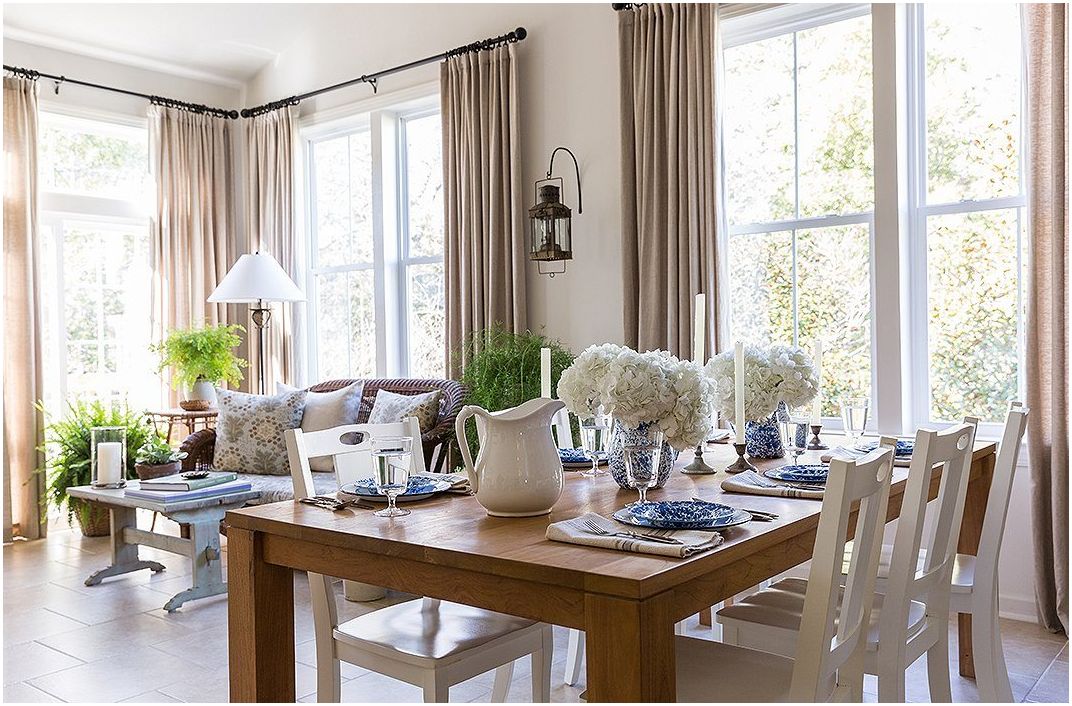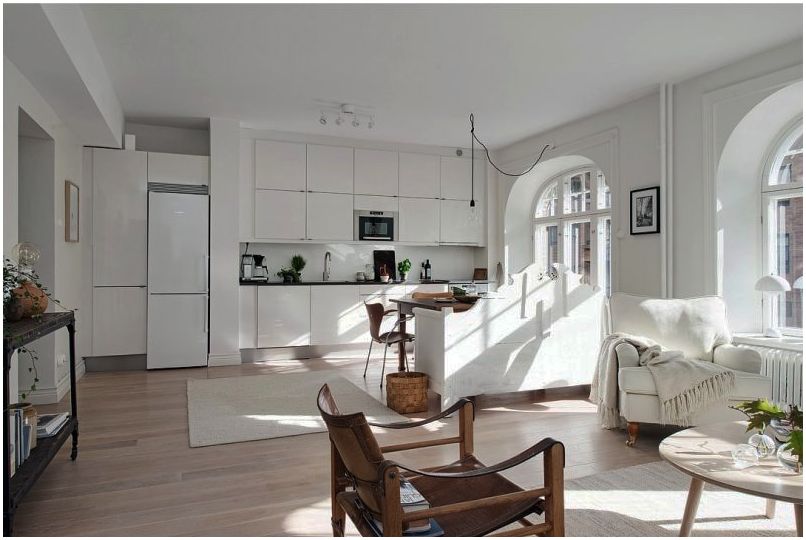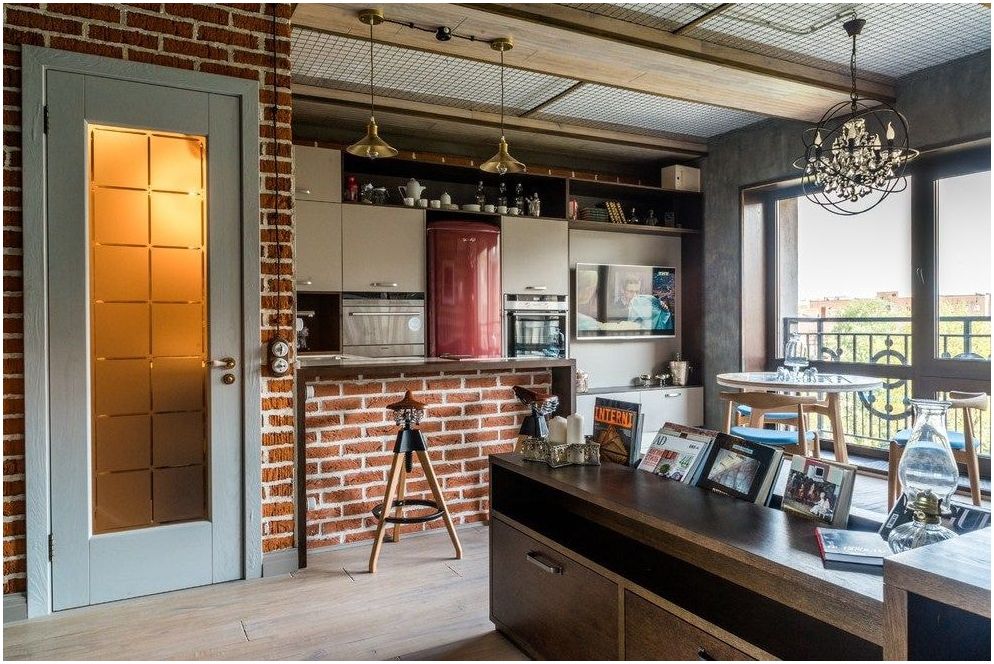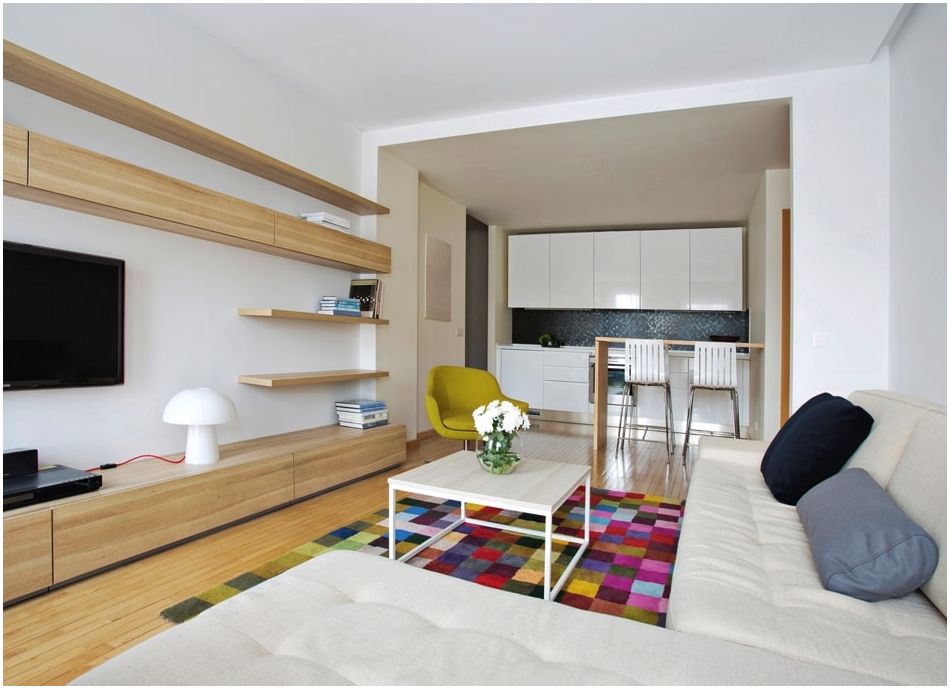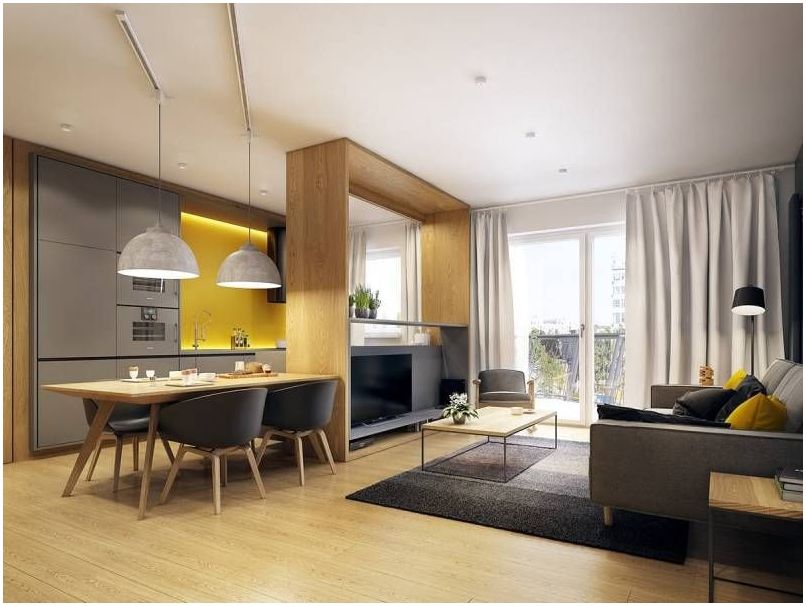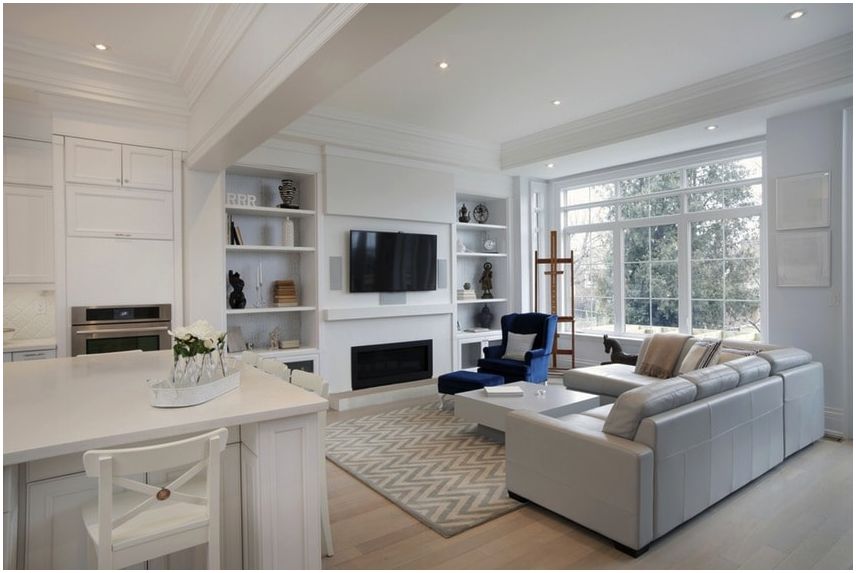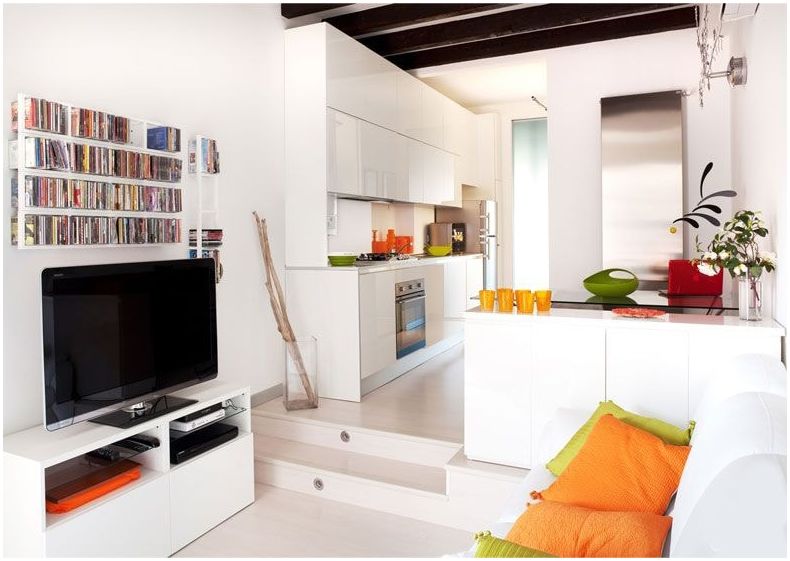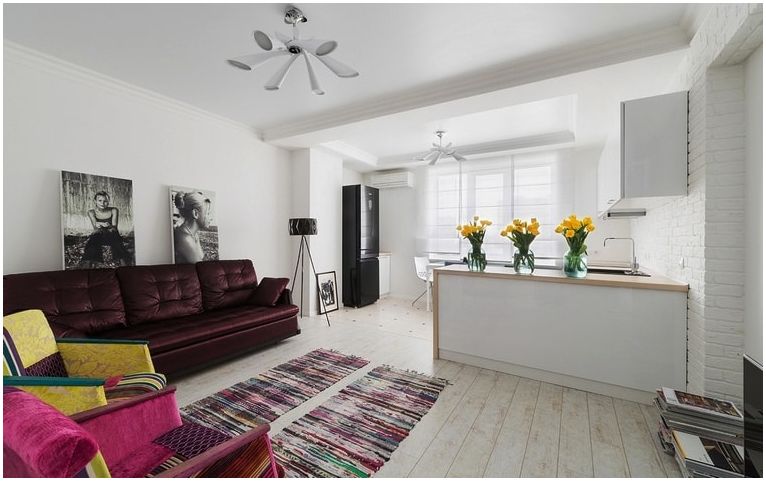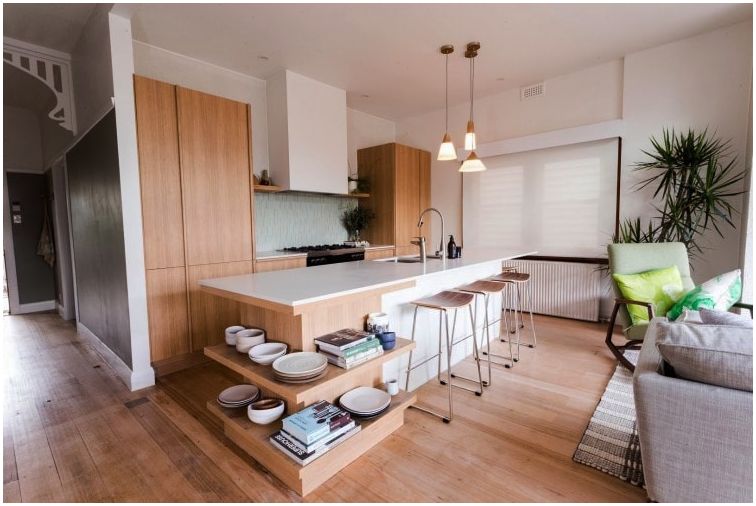 Charming design of a kitchen-living room of 25 sq. m
A kitchen open to the living room is a good solution for almost any space and type of home. How can you take advantage of this layout? An open kitchen, sometimes called «American», as it consists of a cooking zone and living space, creating a single area, for example, with an area of ​​25 sq. m.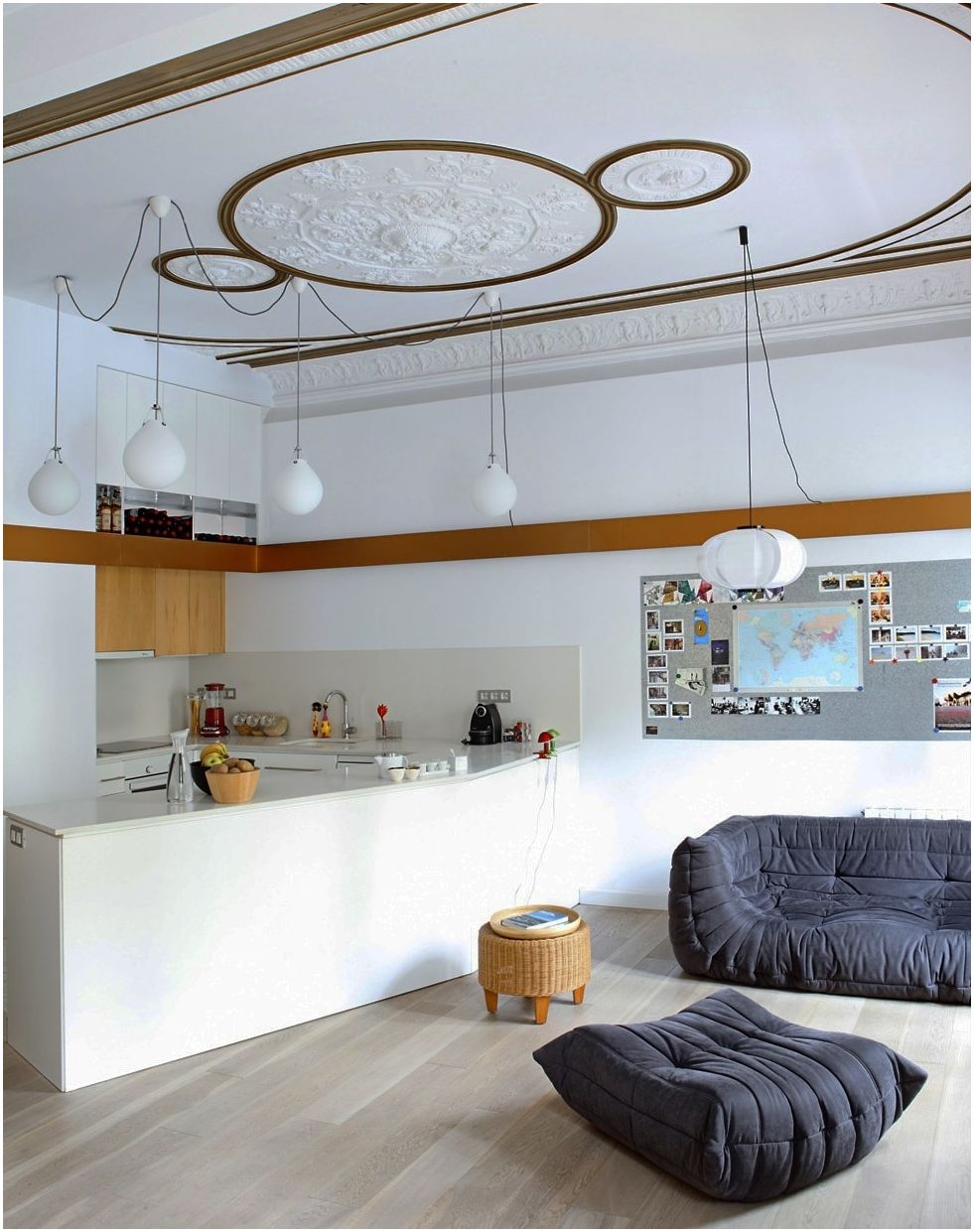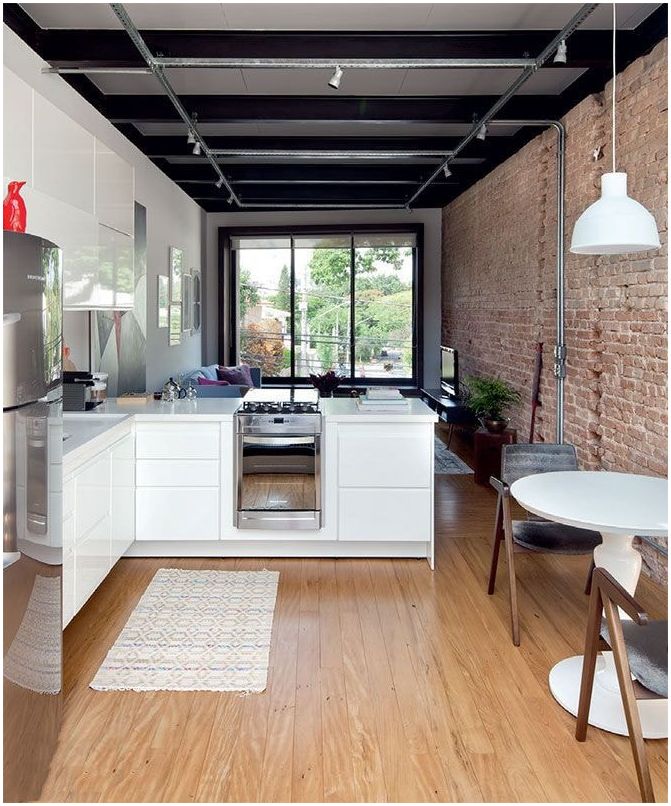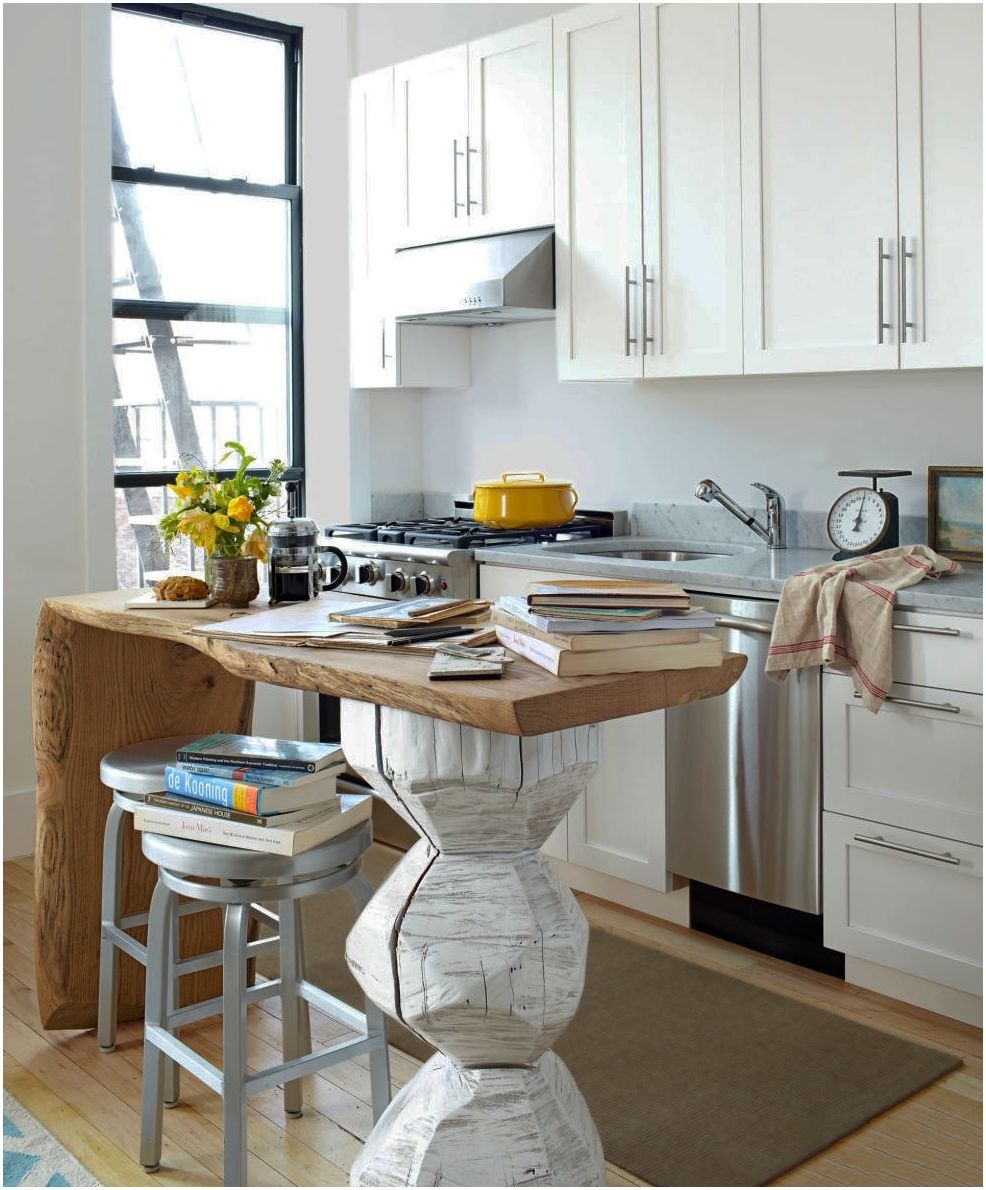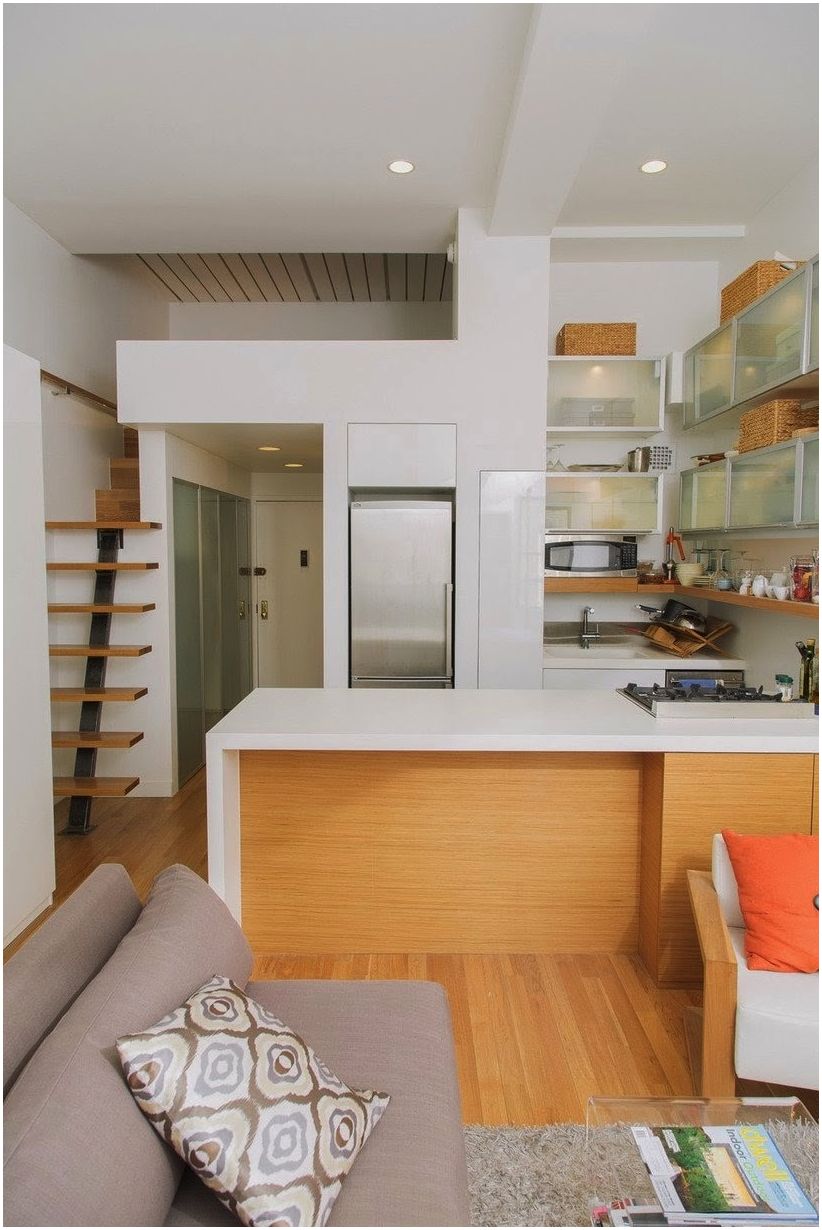 The advantages of a spacious kitchen-living room of 25 sq. m
The studio kitchen offers many benefits. It helps create a friendly atmosphere because it provides an opportunity for two people to discuss something while cooking. In addition, this arrangement is more convenient for families with children, as it allows you to follow the children while cooking. The open kitchen is also a great place to party with friends or relax. All this makes it possible to gather many people in one large space. With all of these benefits, it comes as no surprise that a kitchen open to the living room, dining room, or spanning these two spaces is one of the preferred solutions of modern people.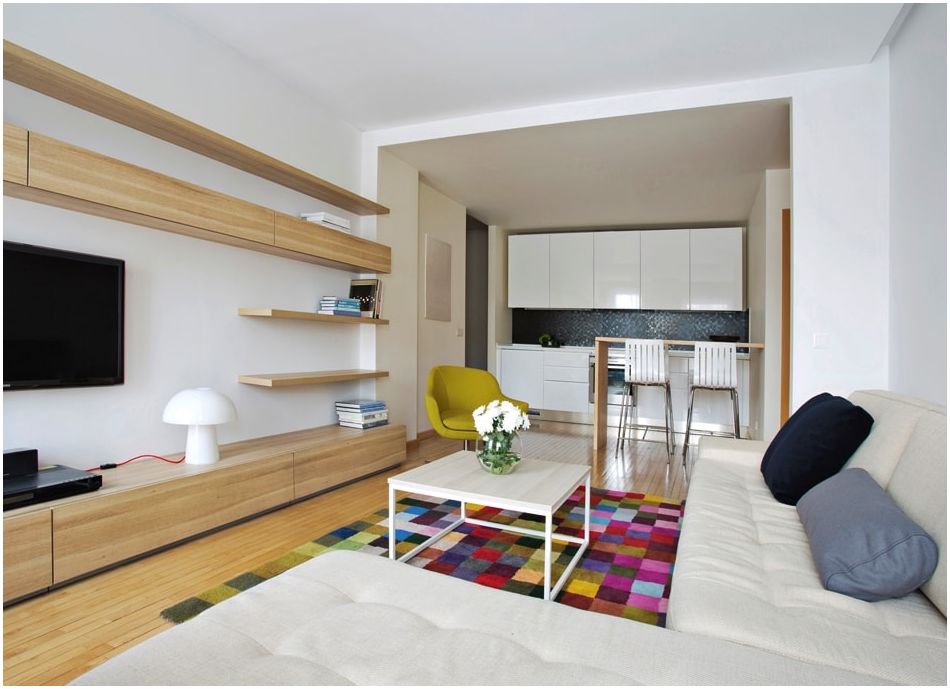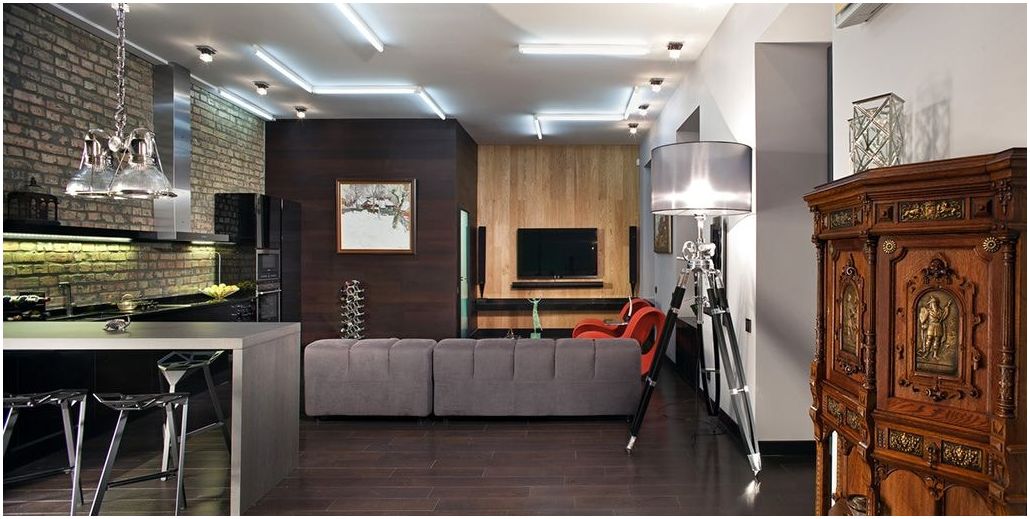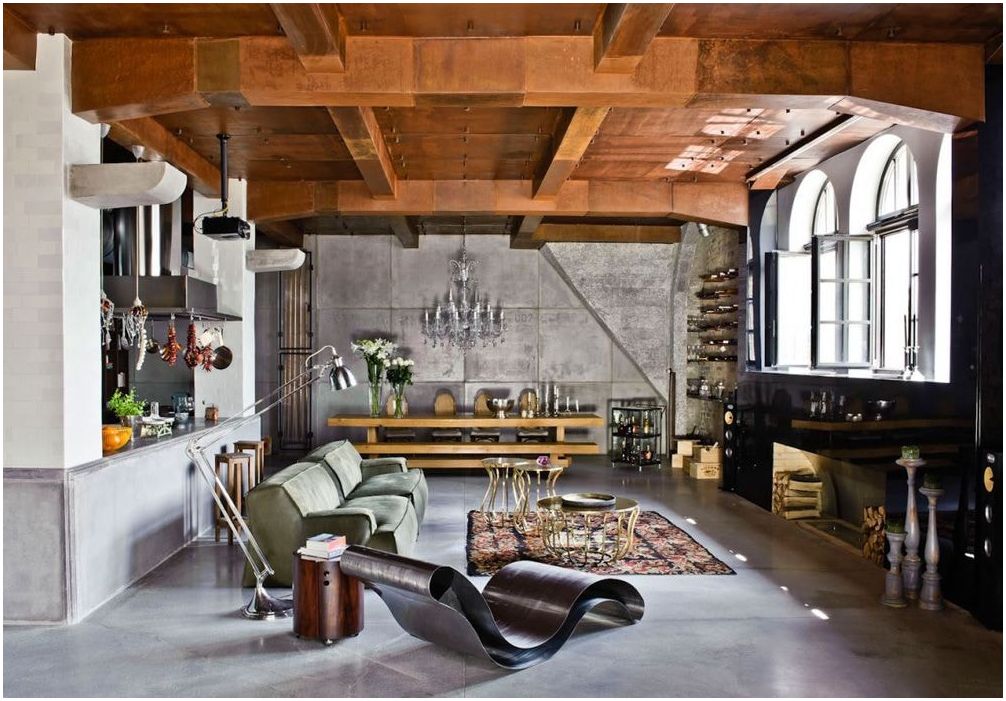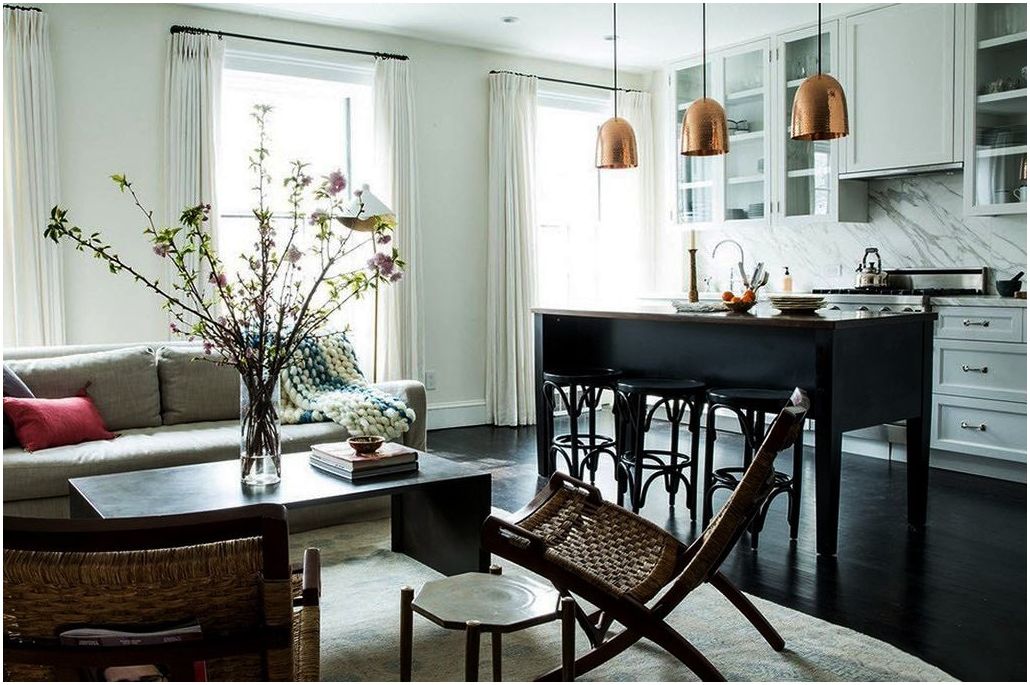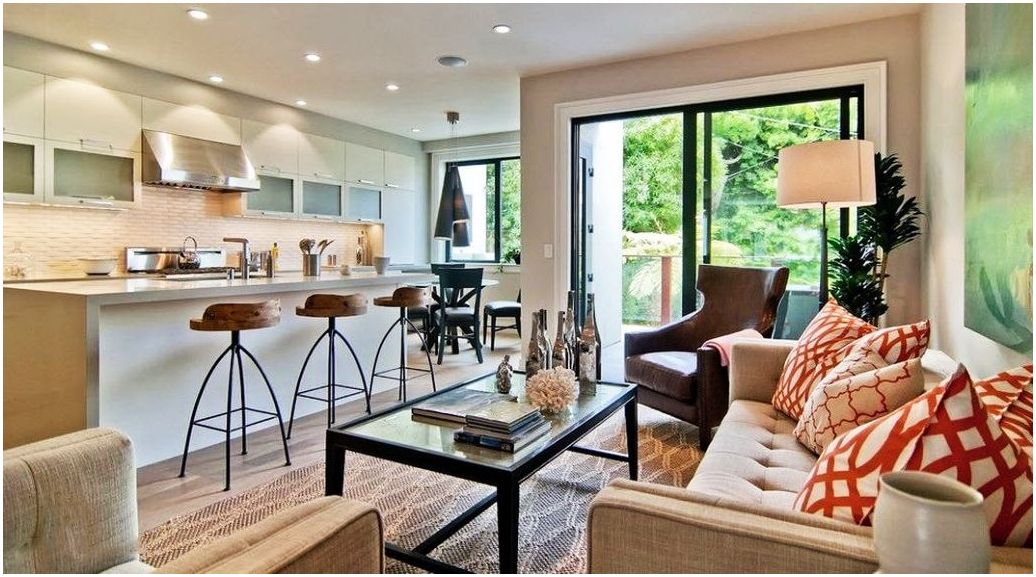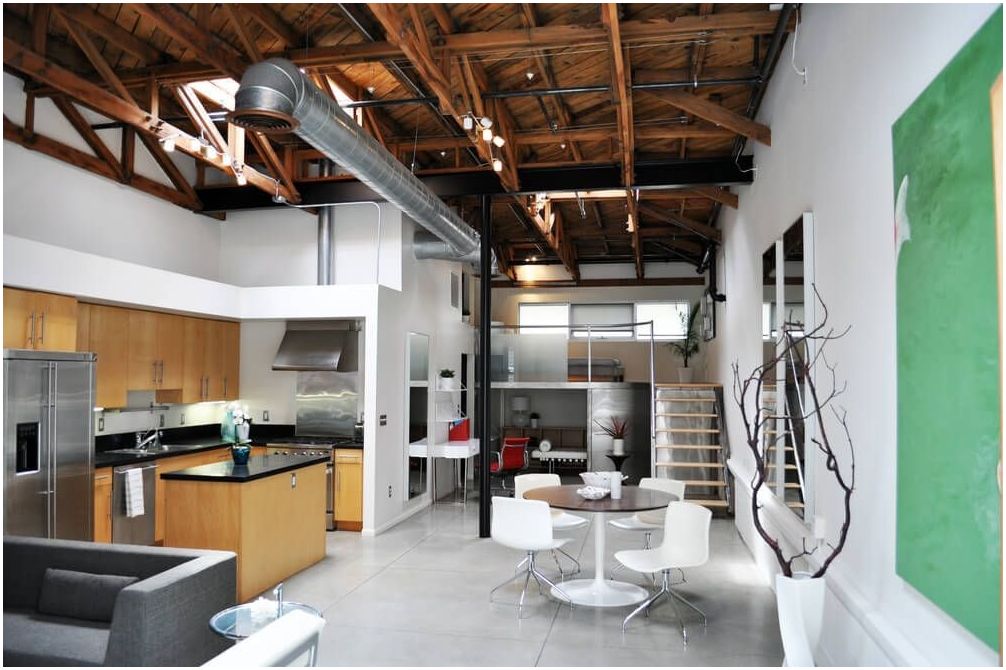 Kitchen-living room project 25 sq. m
The difficulty with a studio apartment may be due to a layout problem. More precisely, it is about the way in which you will decorate a large space. Indeed, to enjoy the benefits of a kitchen-living room of 25 sq. m, you must first draw up a project of the room, which will contain several spaces in an agreed order. This task is not always easy. This article presents some tips for the successful implementation of a kitchen-living room project of 25 sq. m.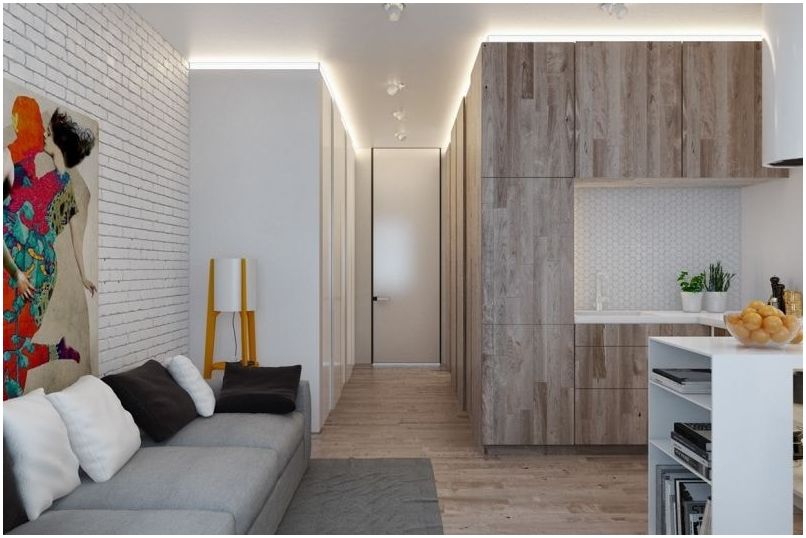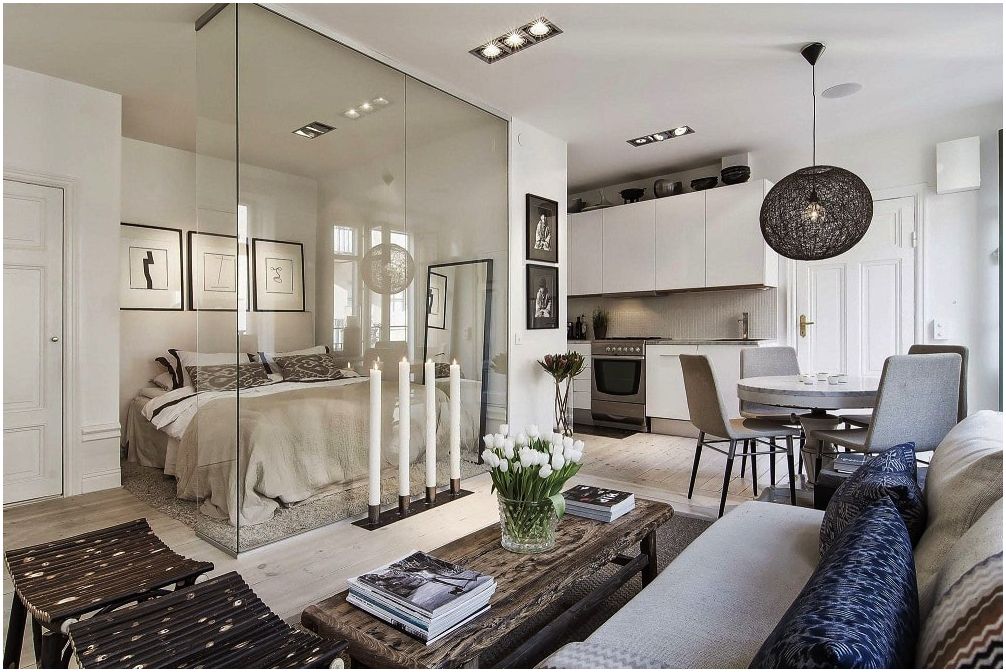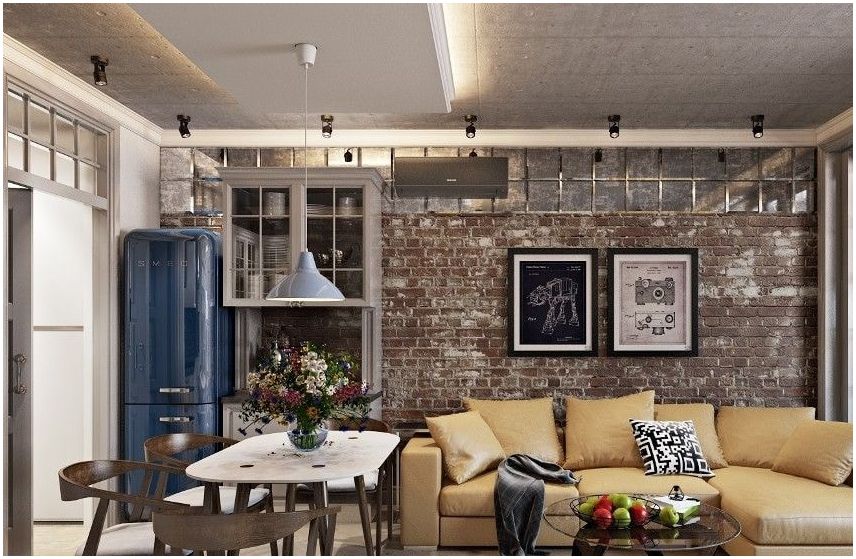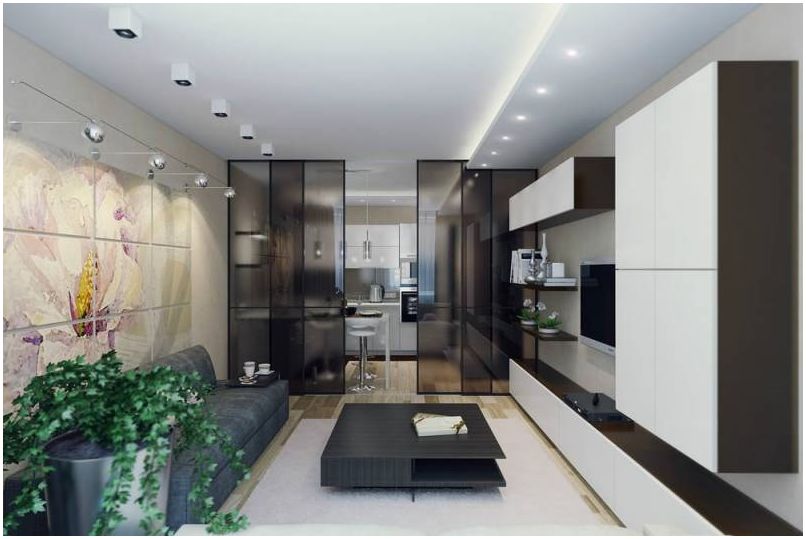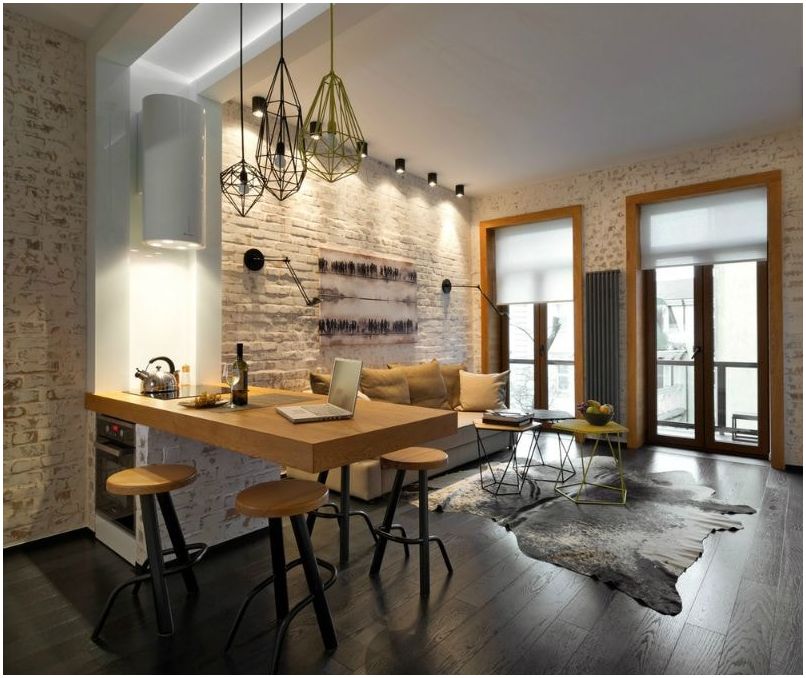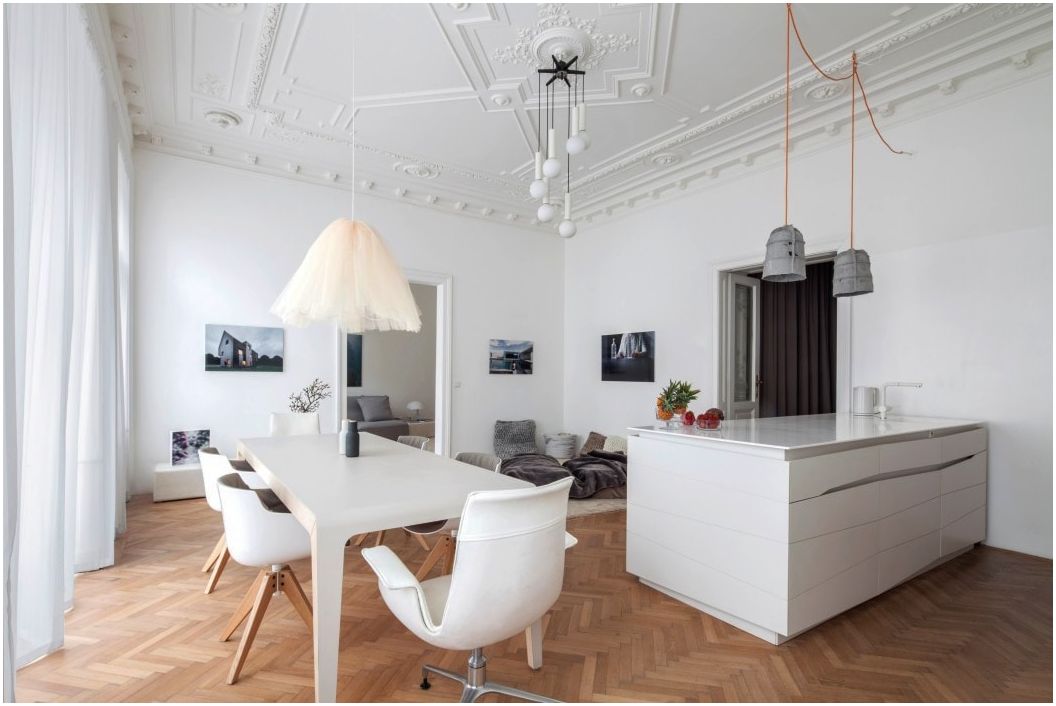 Zoning of the kitchen-living room 25 sq. m – even for a successful layout
The key to decorating an open kitchen is to create a division of space based on zoning by purpose. This is a basic rule that must be followed in order to take advantage of the benefits of a kitchen-living room, allowing you to organize your interior in a functional style..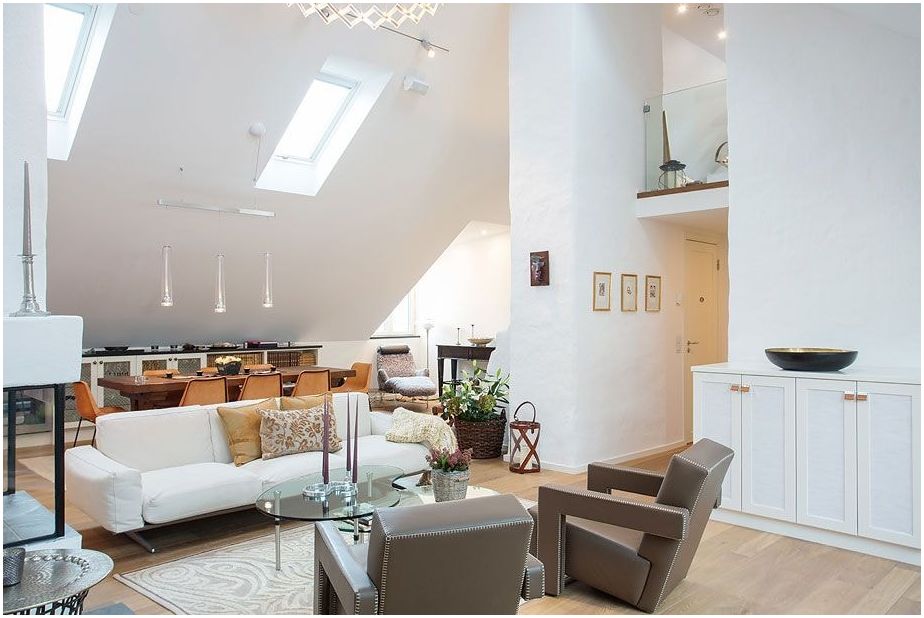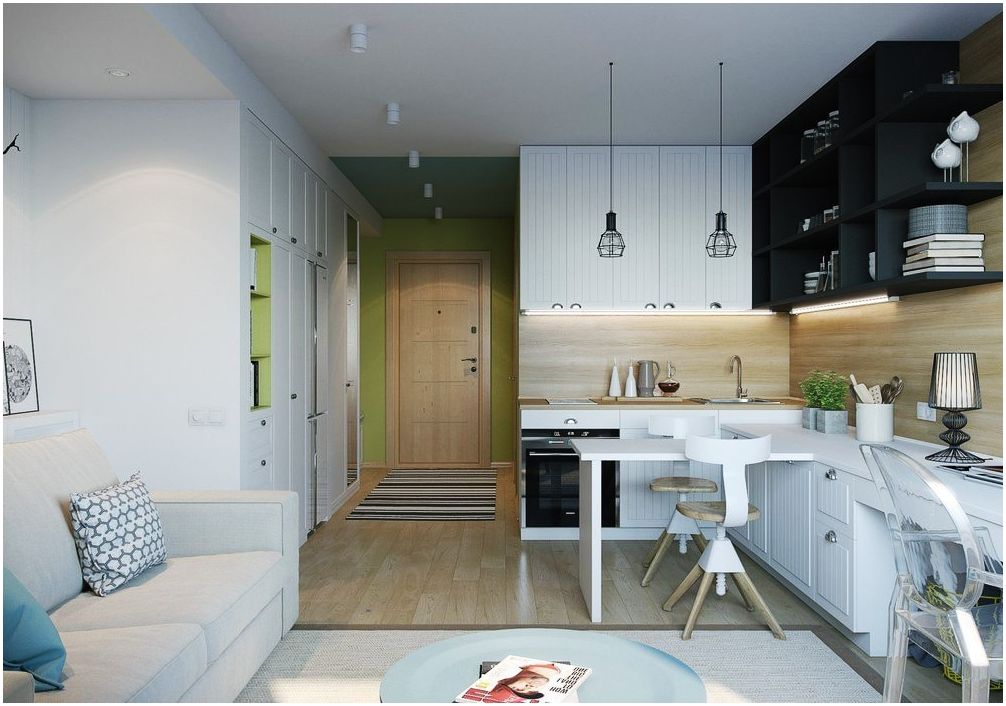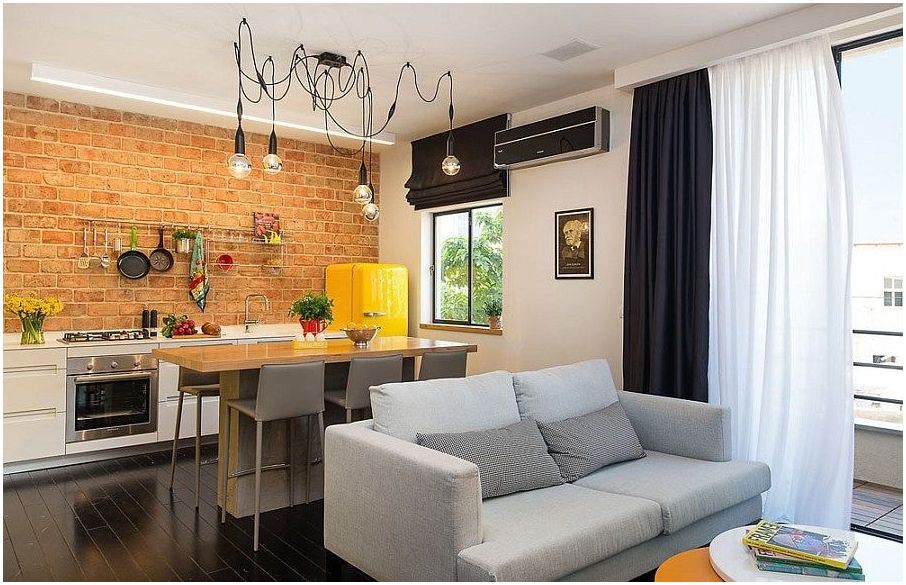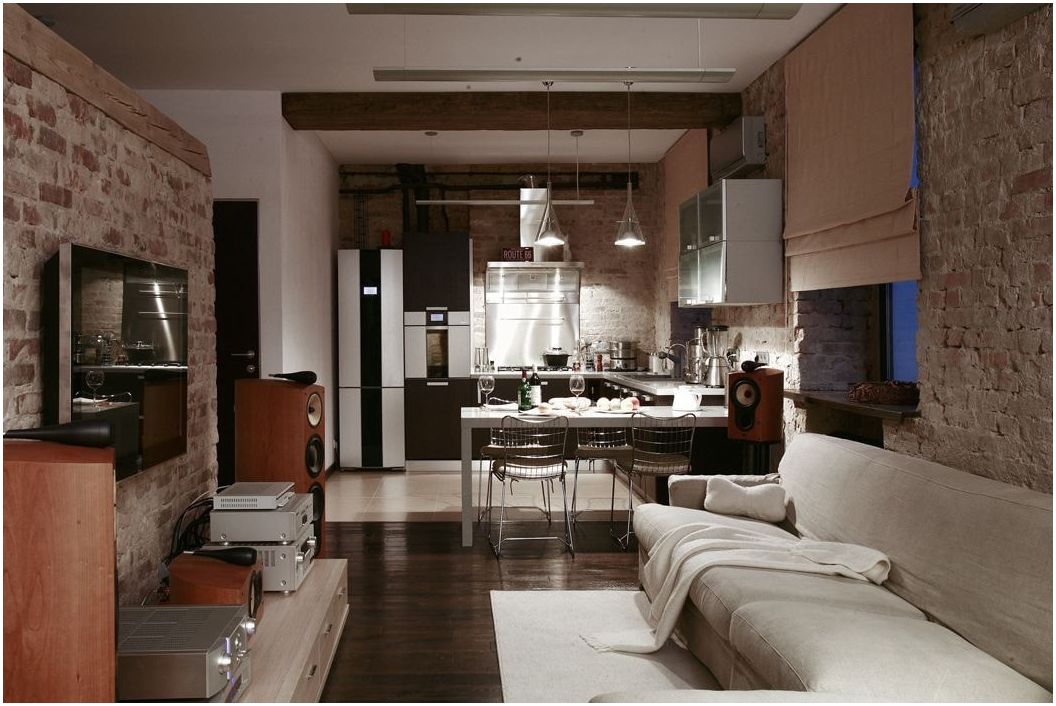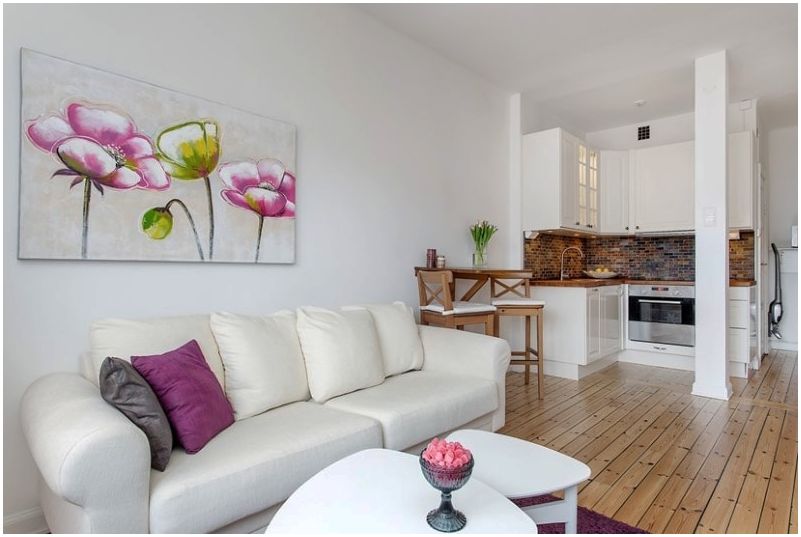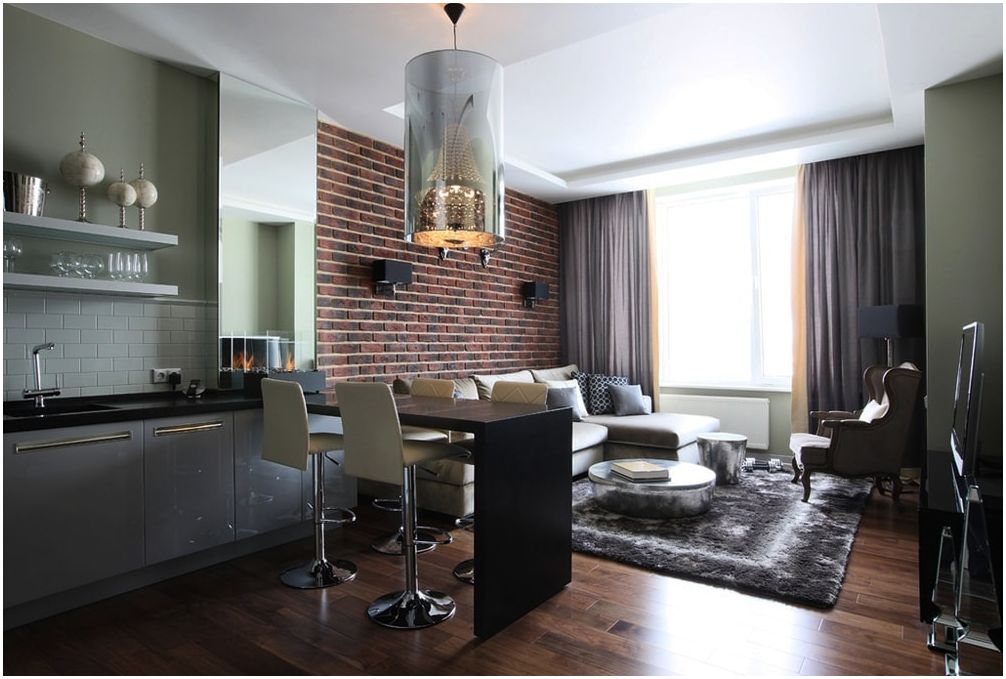 «Triangle rule» on the kitchen
How to use «triangle rule» on the kitchen? In fact, some experts even advise dividing a visually large room with an open kitchen. You just need to apply the general norms for decorating the kitchen and living room interior. Follow for example, «triangle rule» on the kitchen. If you are not familiar with this principle, here's what you need to know to design a room easily. The principle of the triangle says that in any kitchen everything revolves around three main elements: the refrigerator, the sink, and the stove (oven). These three elements should preferably be located at a more or less identical distance to each other. By applying this principle to your kitchen plan, you will make it easier to combine with the living room, and, moreover, you will enjoy more freedom of movement. A good idea for those who like to experiment in the kitchen! Then you can think of the tools you will use to actually delineate the areas of the room. They include not only kitchen islands, but also bar counters, small furniture, shelves and bookcases..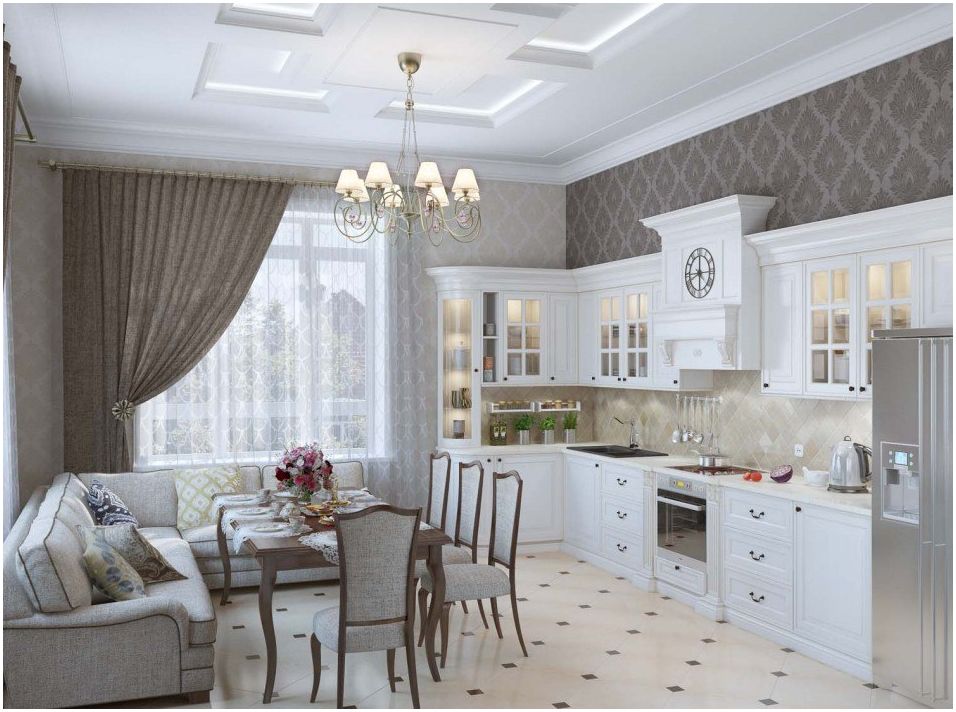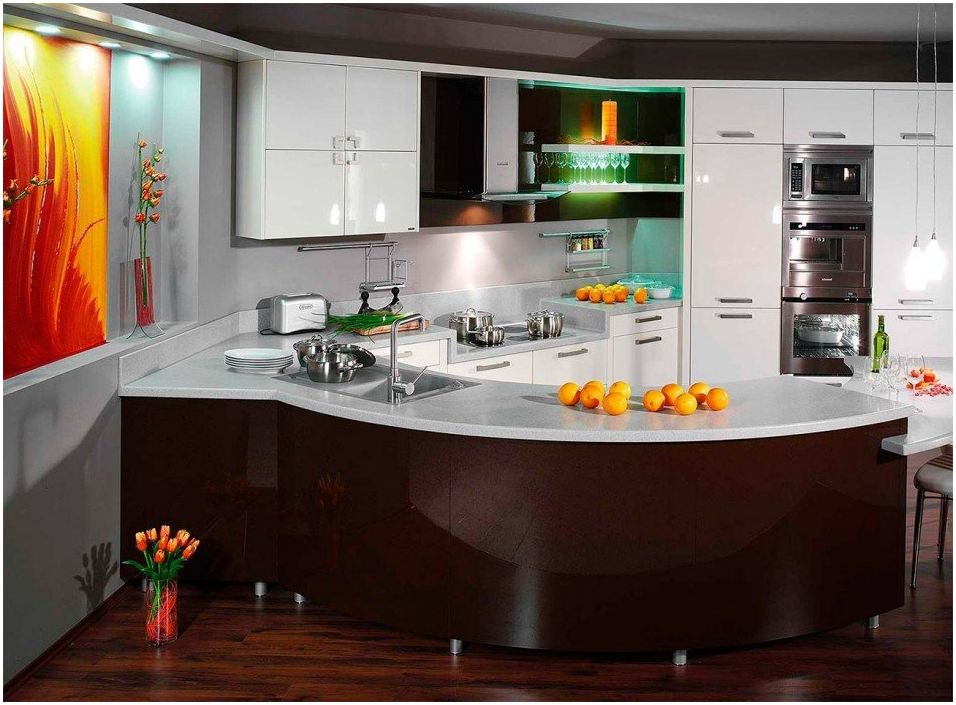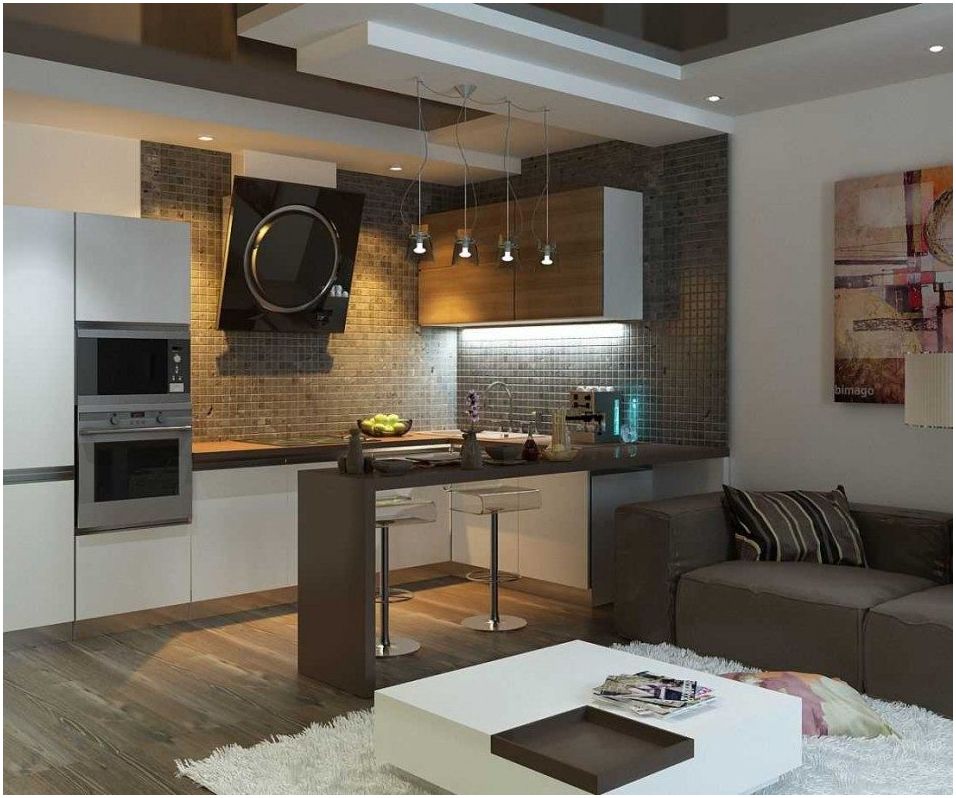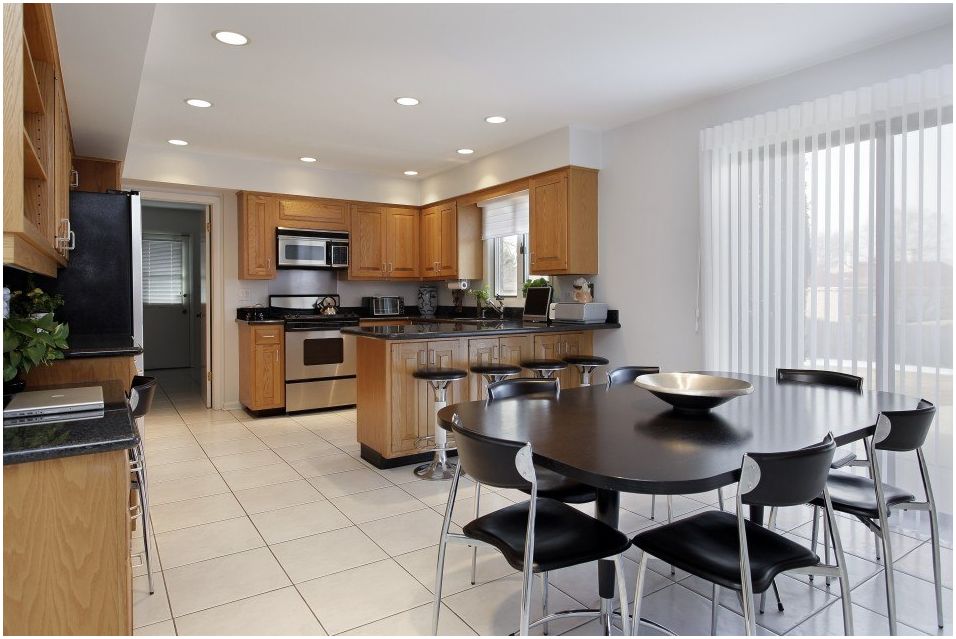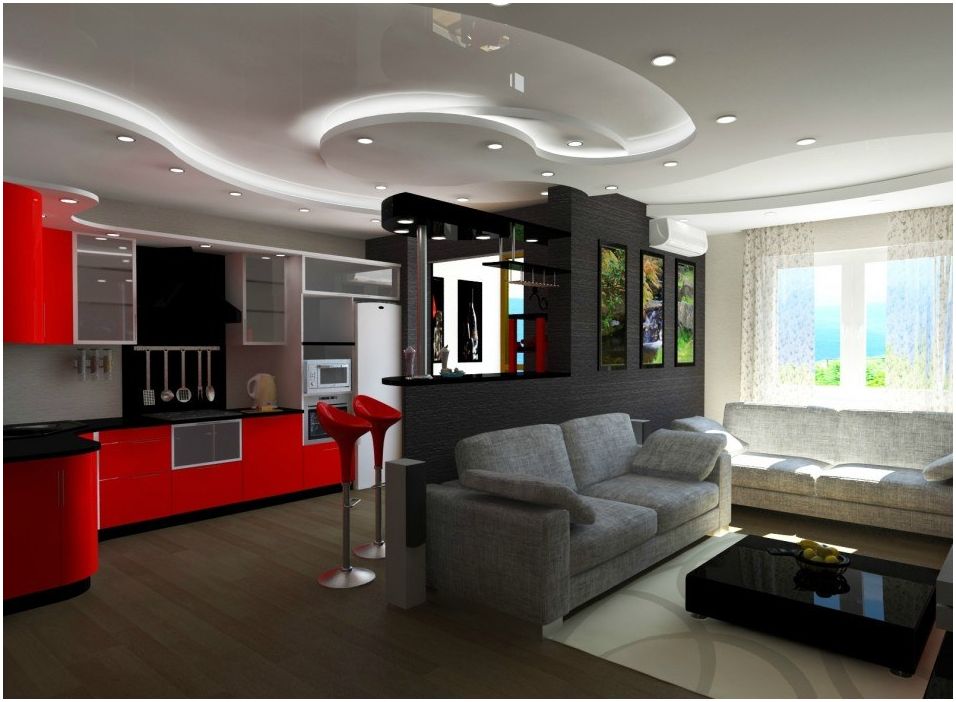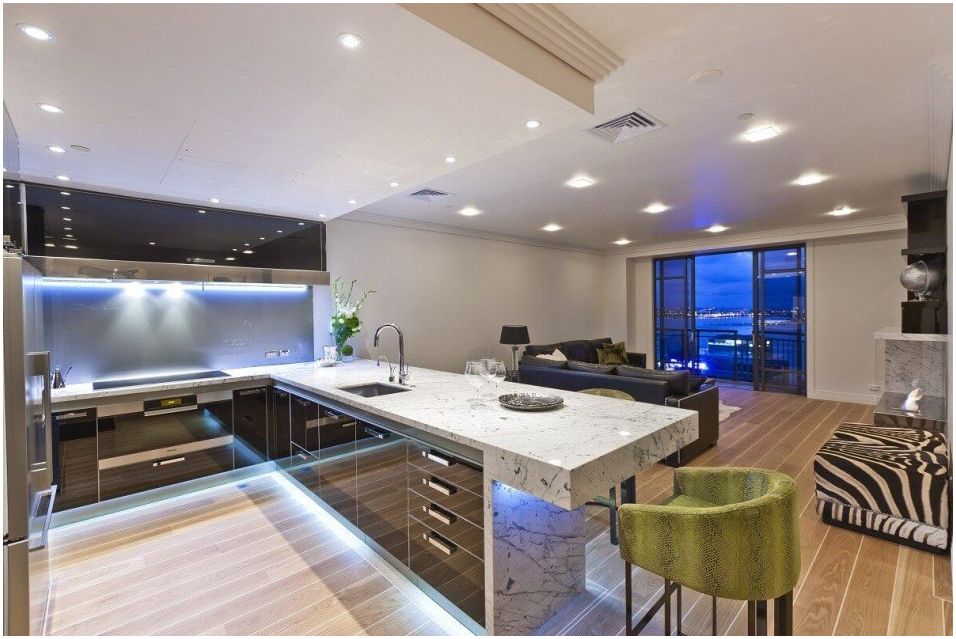 Harmonious kitchen-living room: studio 25 sq. m with visual division of space
Small or large, a bar as well as a kitchen island is probably the easiest way to create a split in an open space. Arrange this furniture to zone the room and enjoy it while cooking and interacting with your loved ones. If there is no separate dining or dining area, consider dedicating a portion of your island to this function. Great idea for breakfast in the morning and an aperitif in the evening at the bar!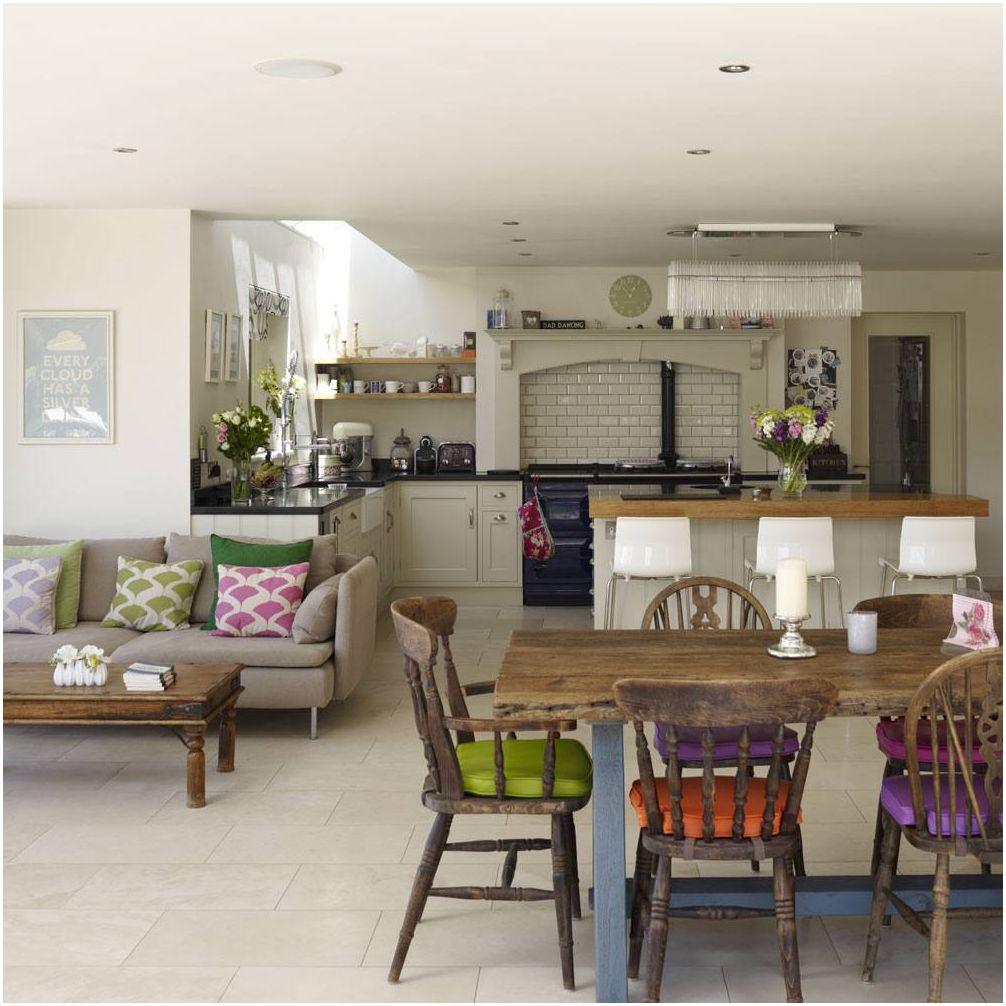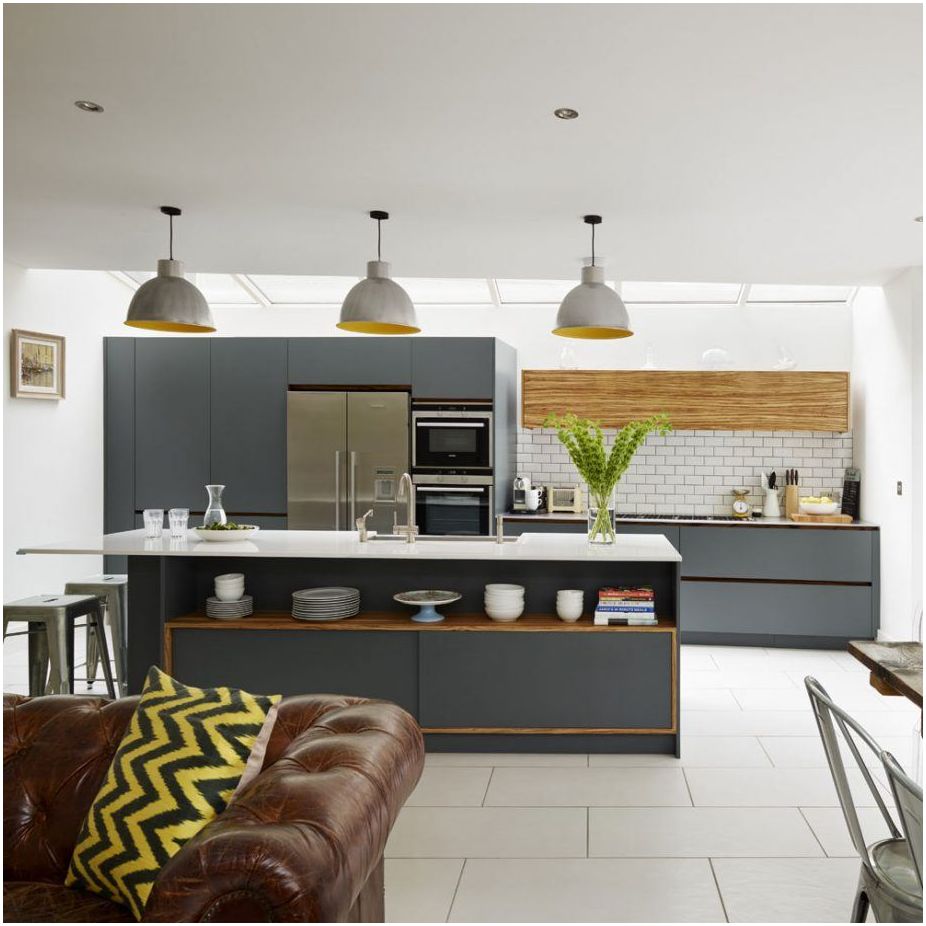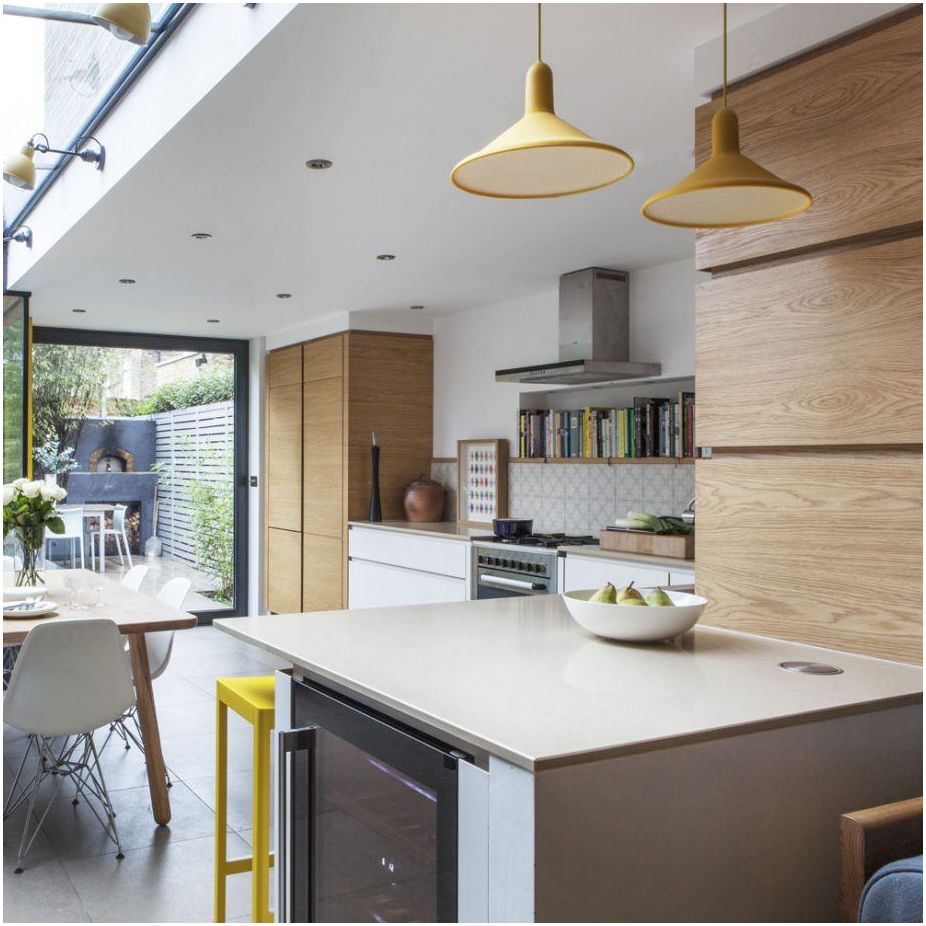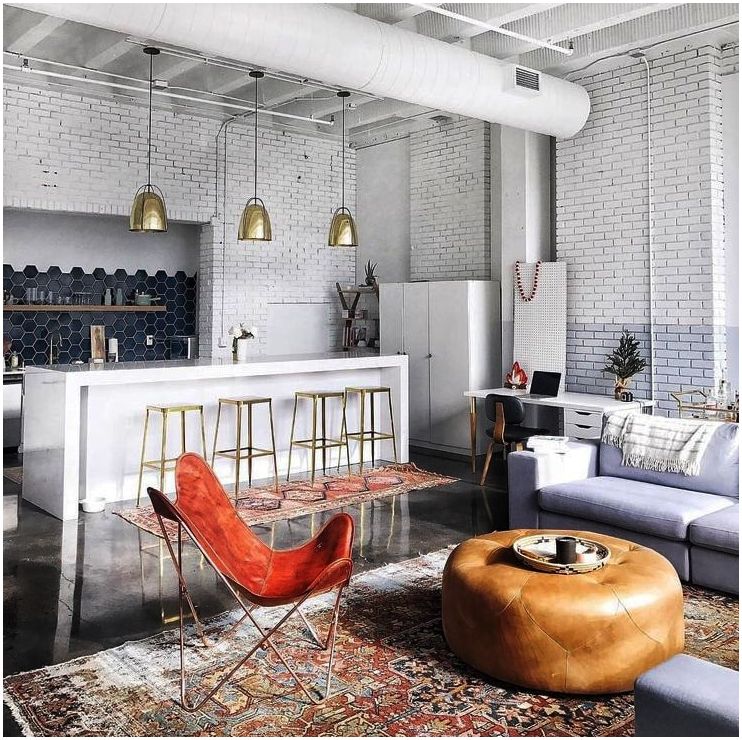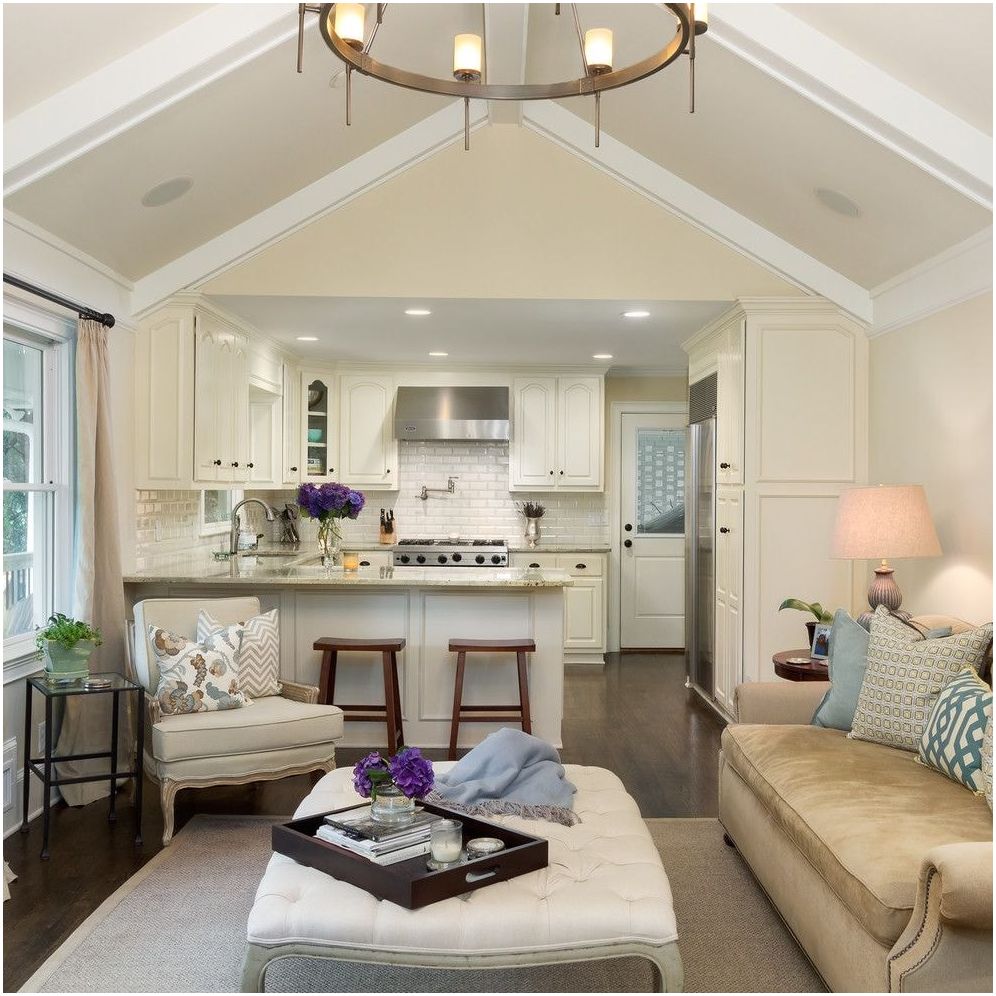 Another easy and cheap way to divide a 25 sq. m – use a large piece of furniture. The sofa is one of the best options in this regard. Due to its characteristic shape, it better defines the living space and functions almost like an island in space. Add a coffee table to complete the organization of the living area!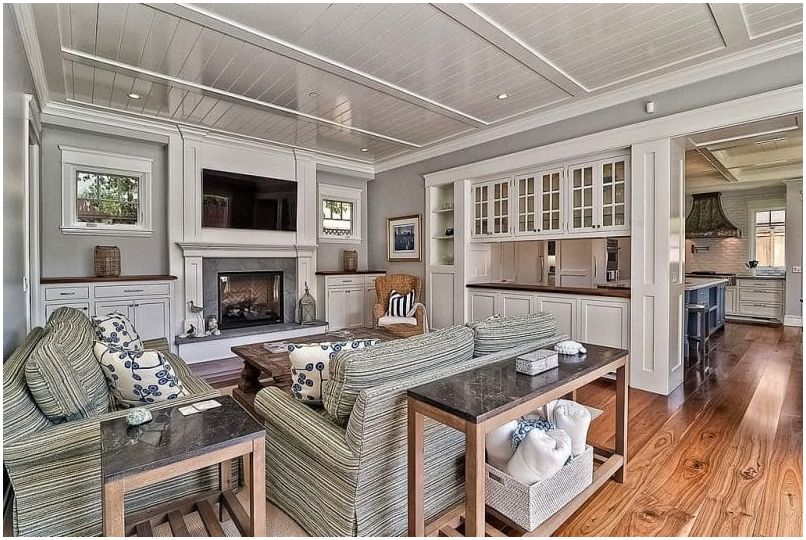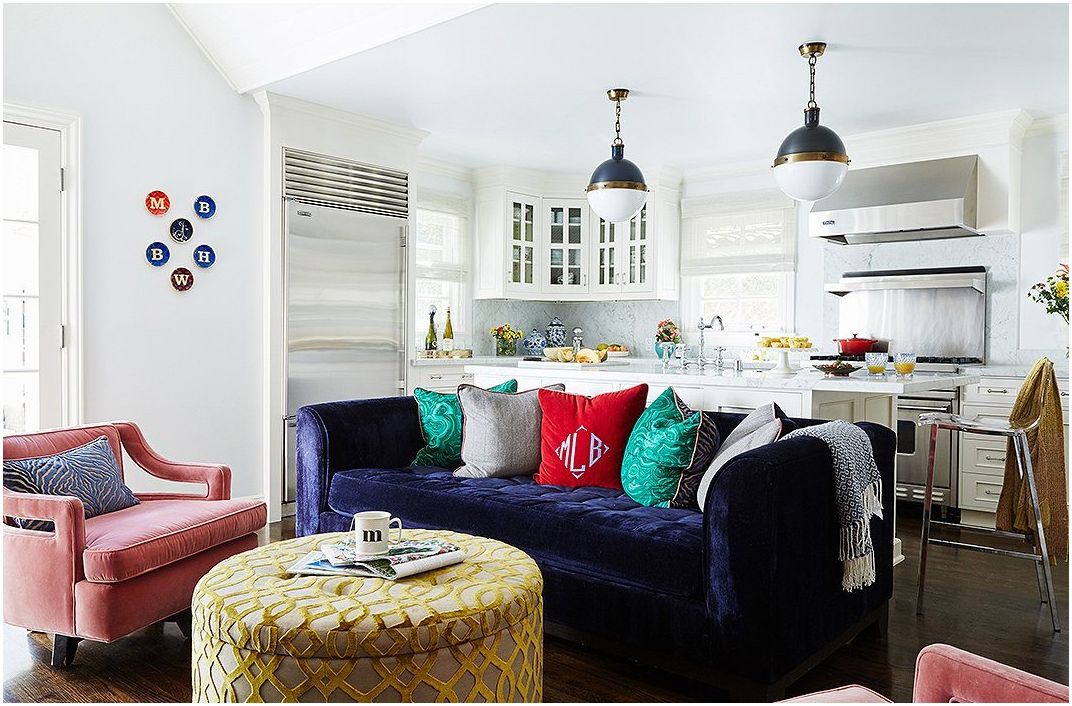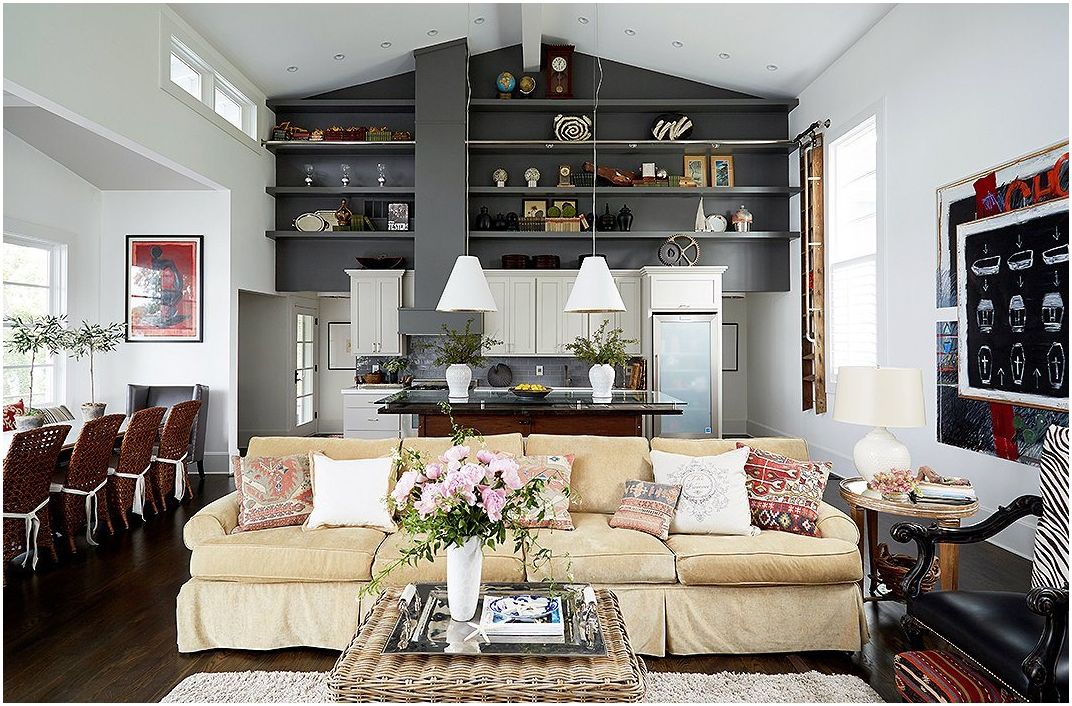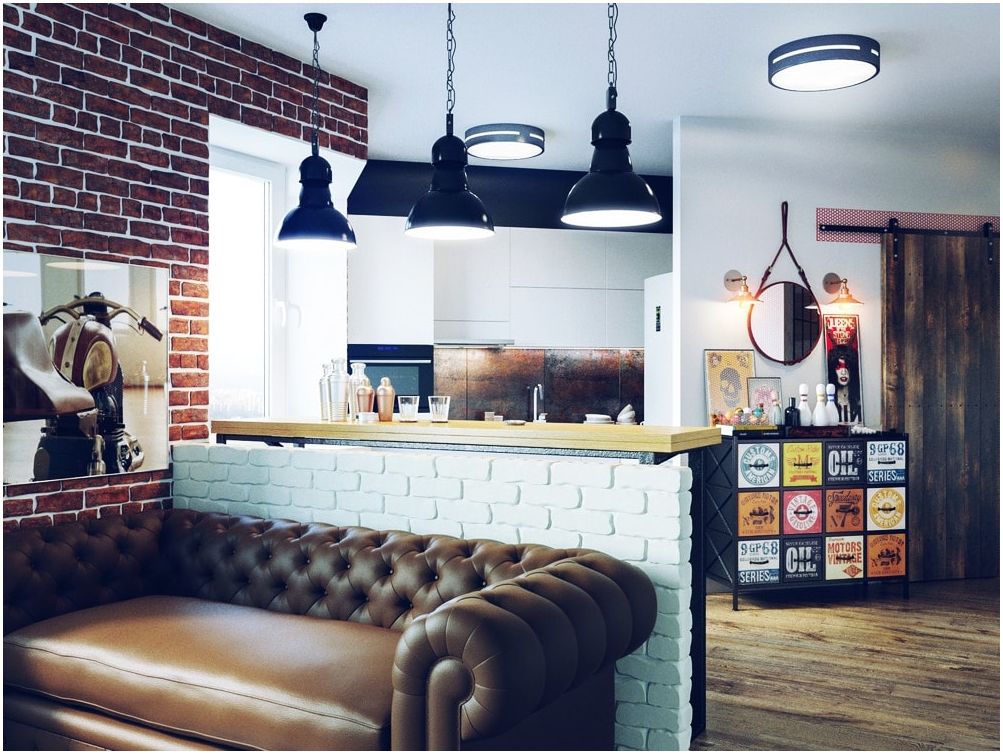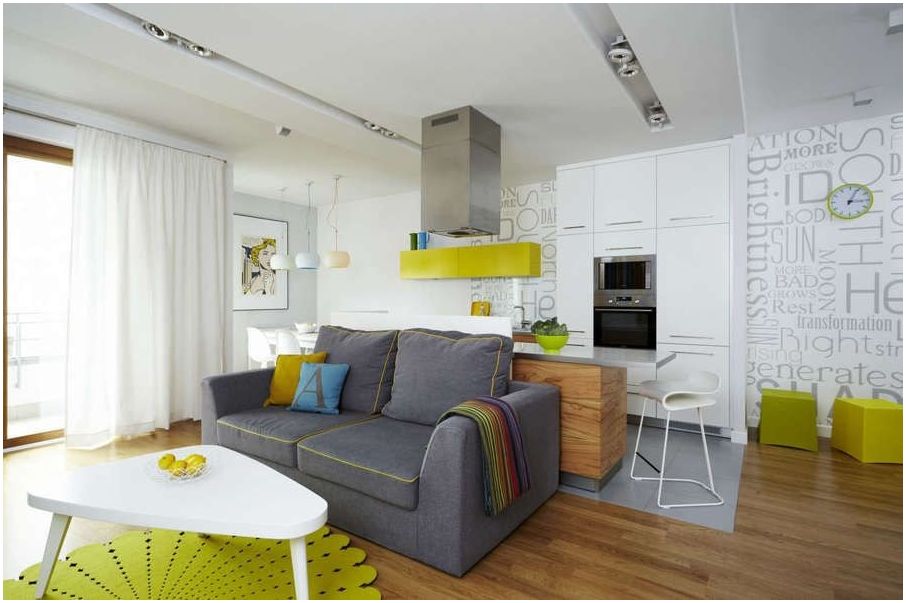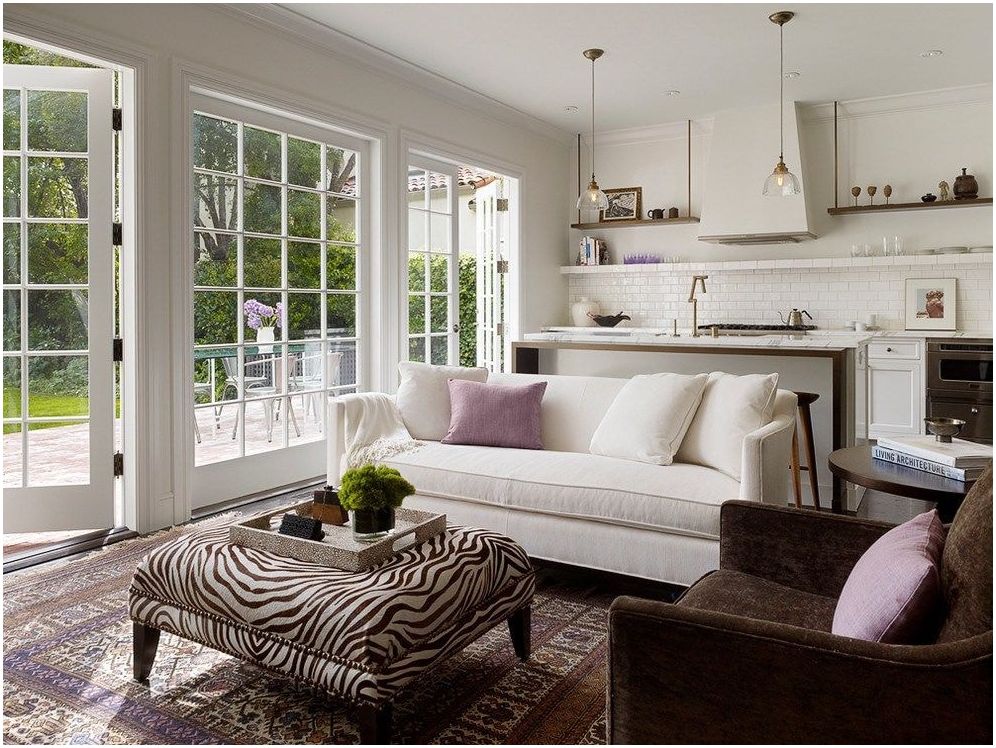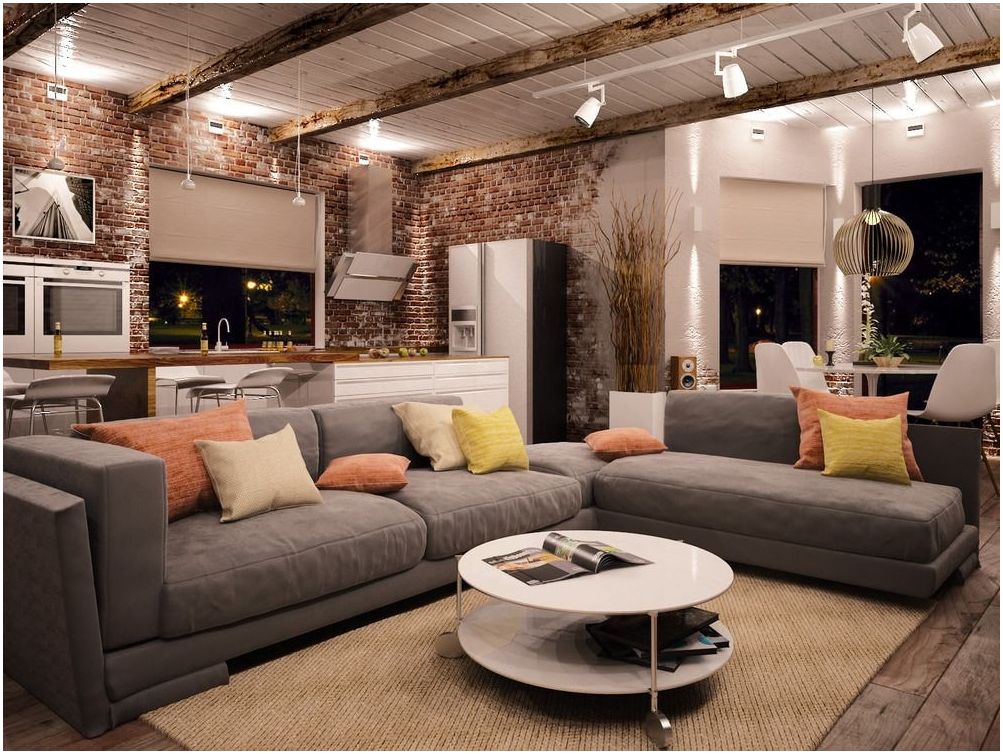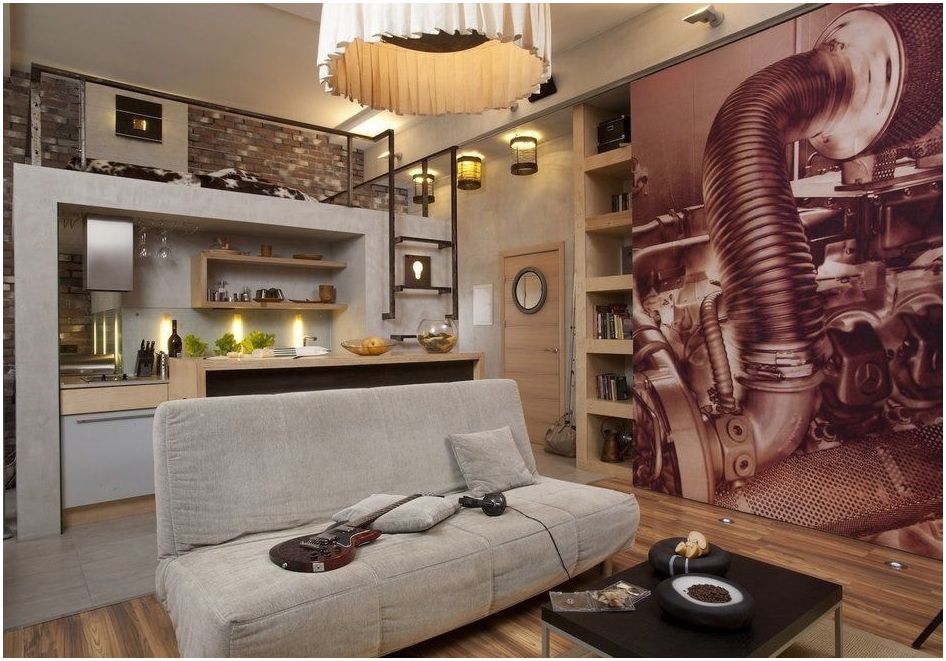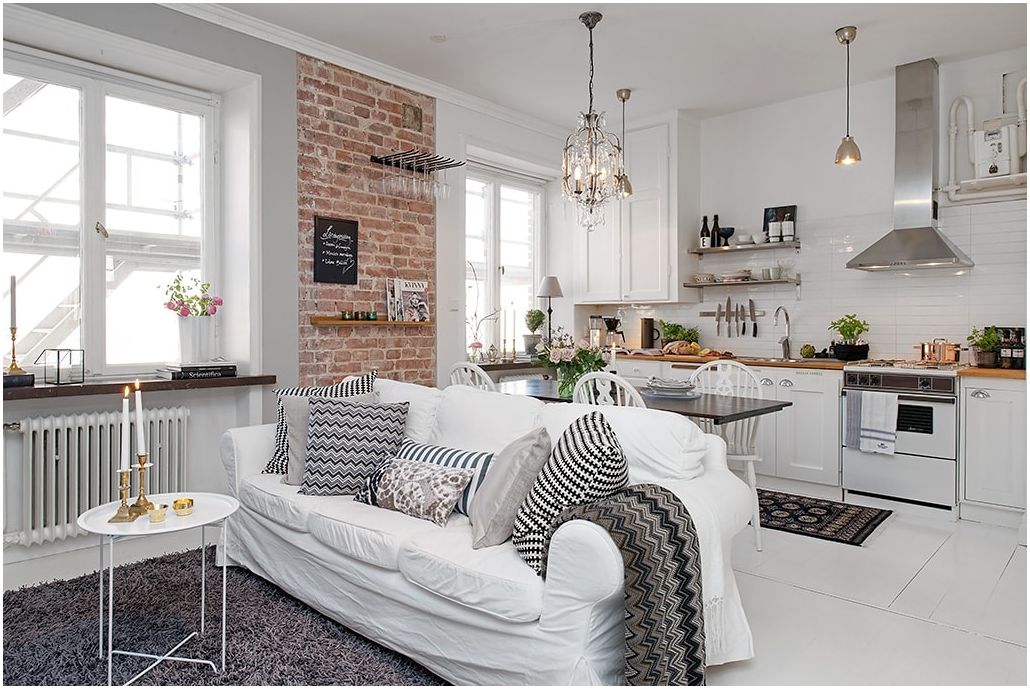 In a small kitchen open to the living room, the rug is an accessory with many functions. It also has the ability to indicate the boundaries of an area in a large open space. Most often, square and rectangular carpets perform this function. They give the room a cozier look..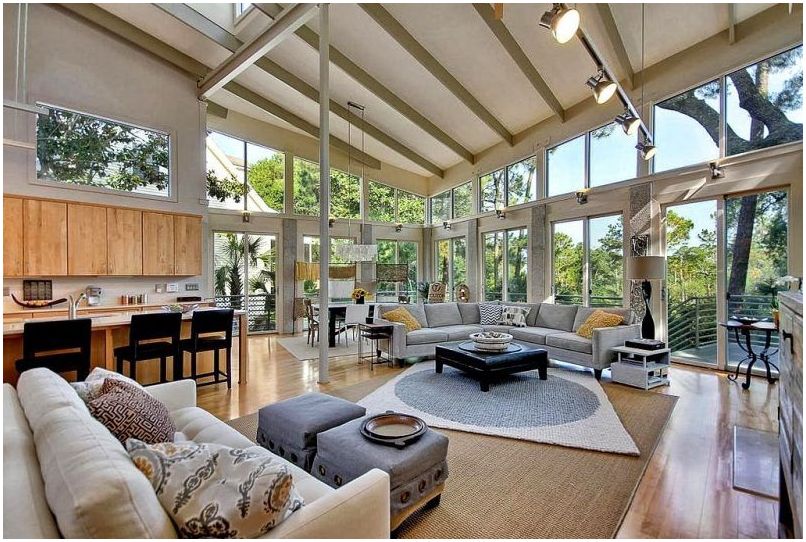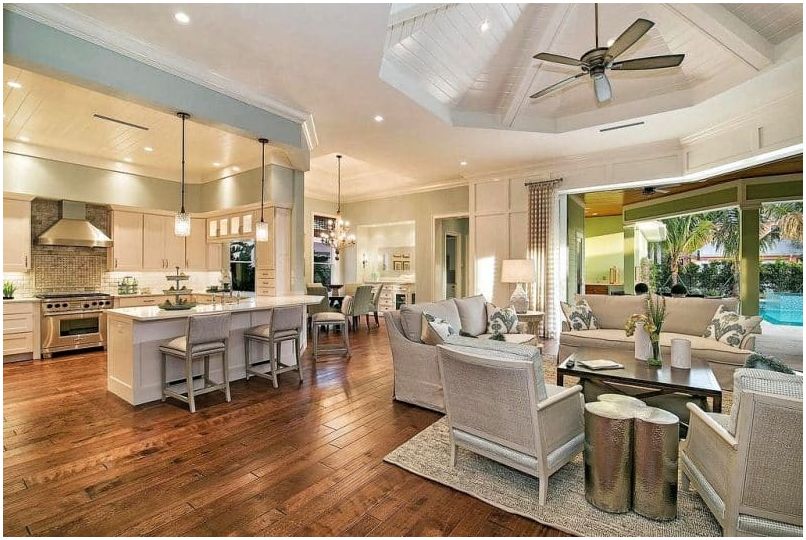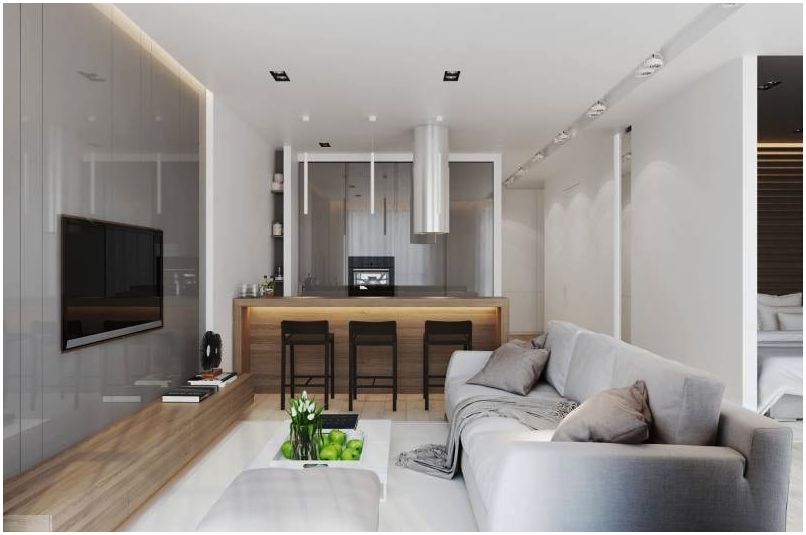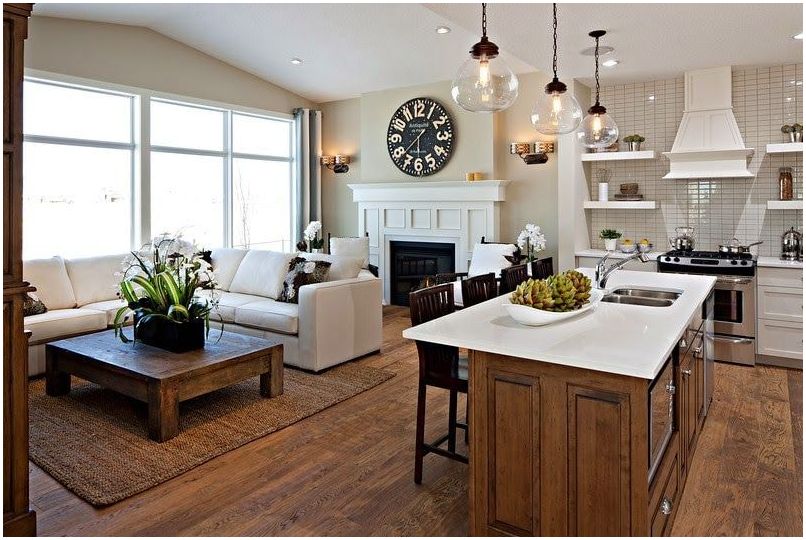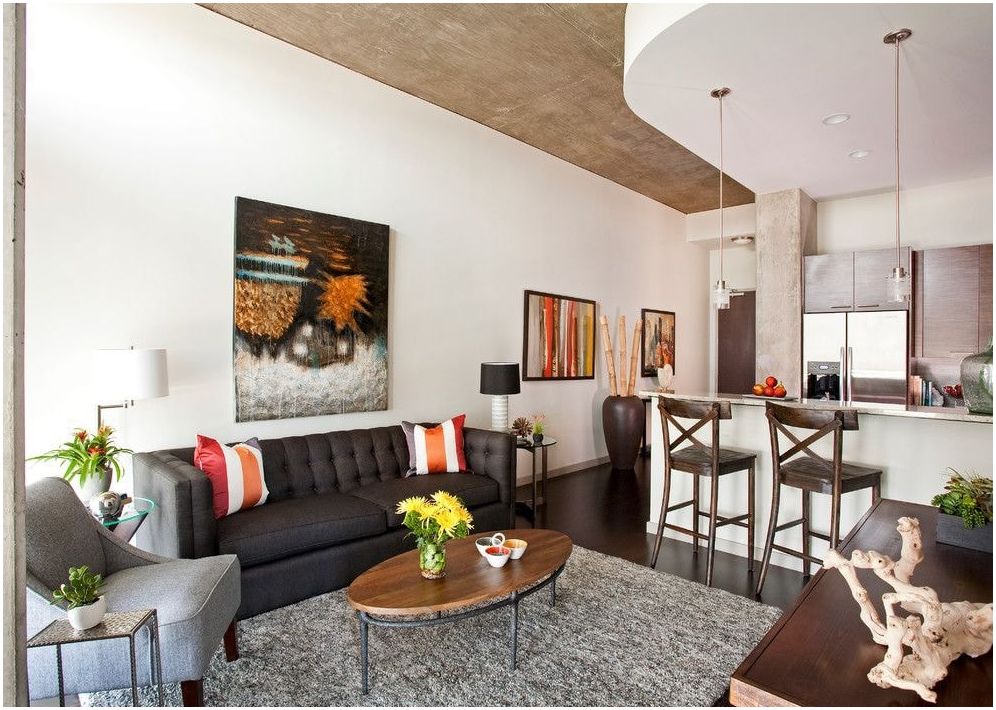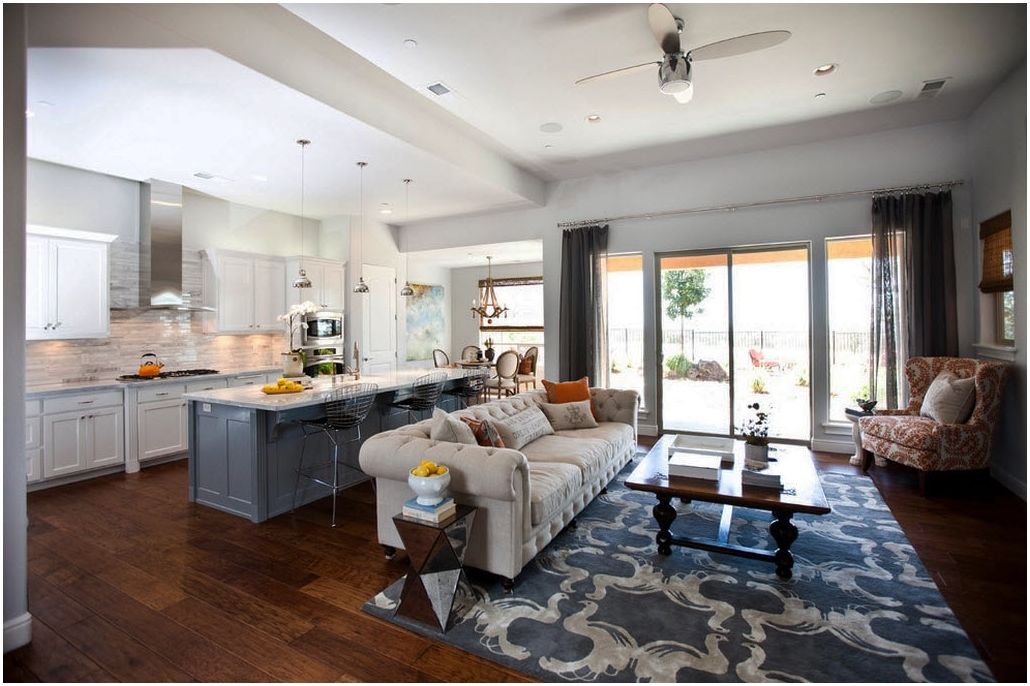 Finally, to emphasize the separation of spaces and create a beautiful decoration for a kitchen open to the living room, you can emphasize the separation between different parts of the room through wall decoration and lighting. Experiment with pendants to highlight the silhouette of your kitchen island, and place light stripes on the floor of an open kitchen on a platform. Consider decorating with reading floor lamps in the corner and bedside lamps for your coffee tables and consoles..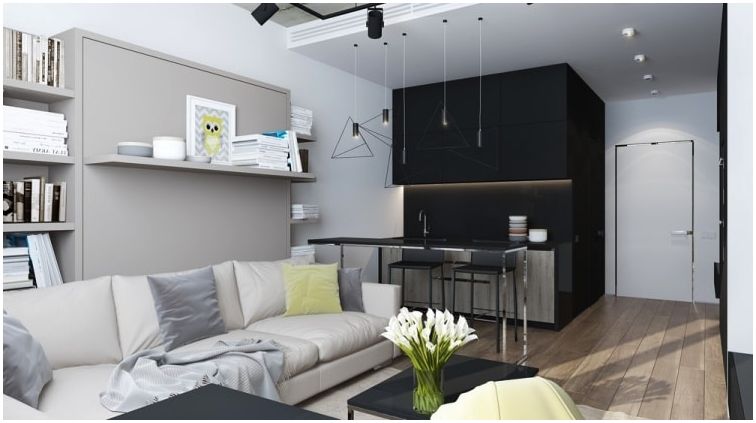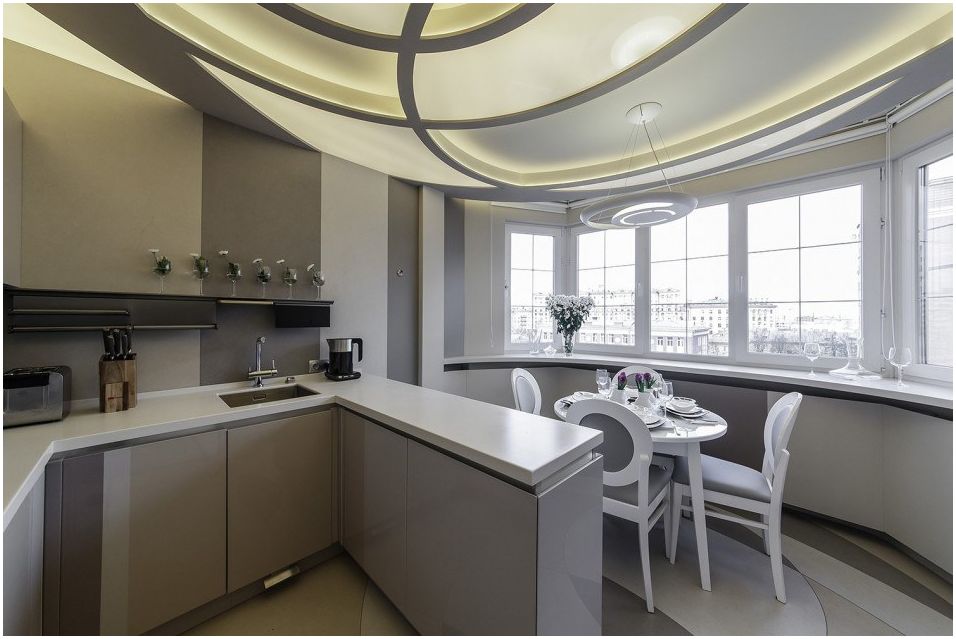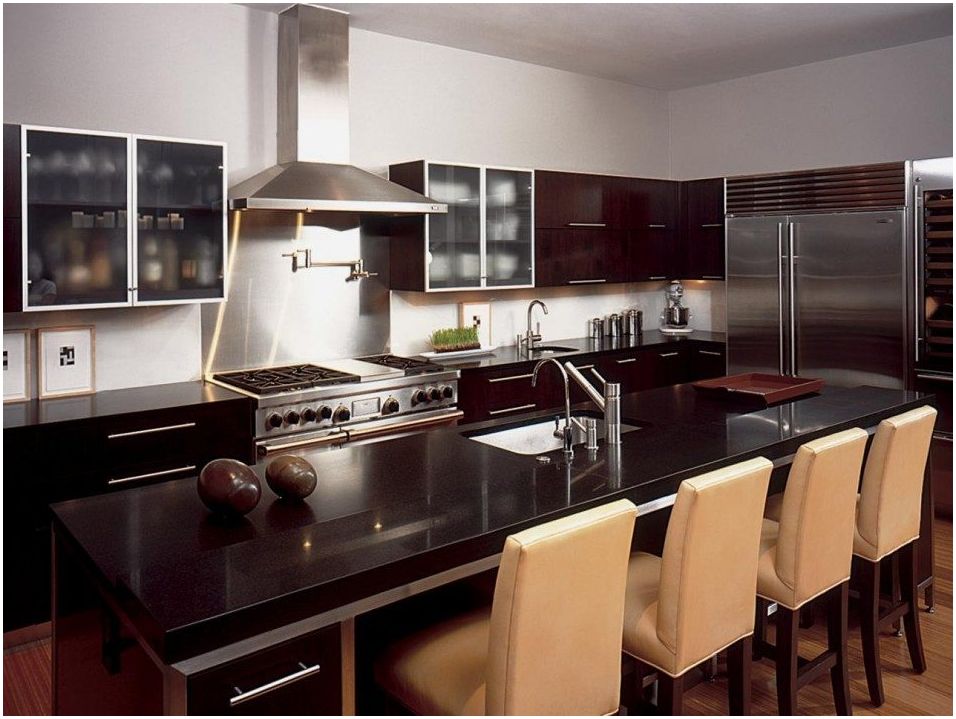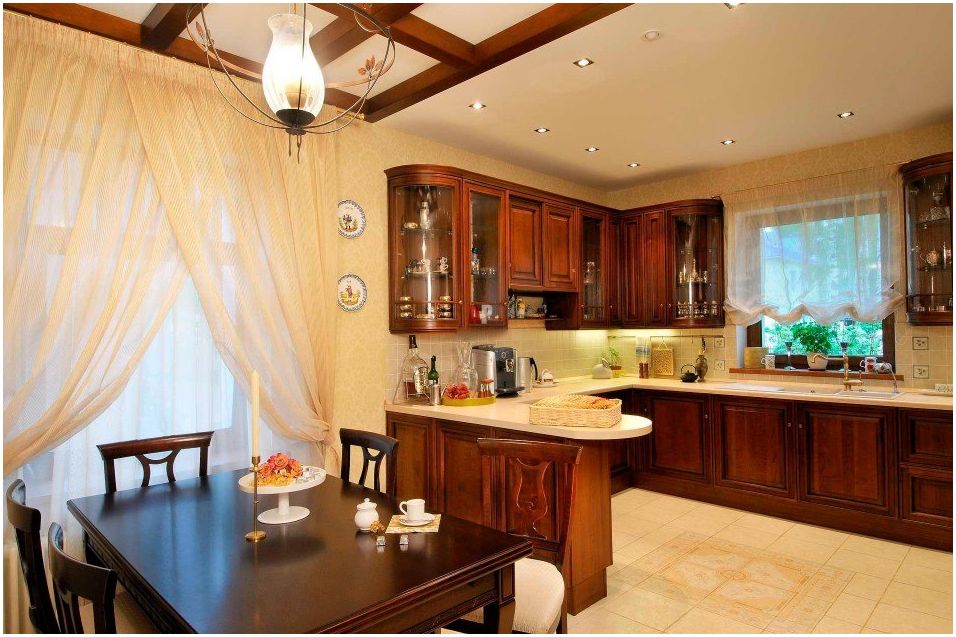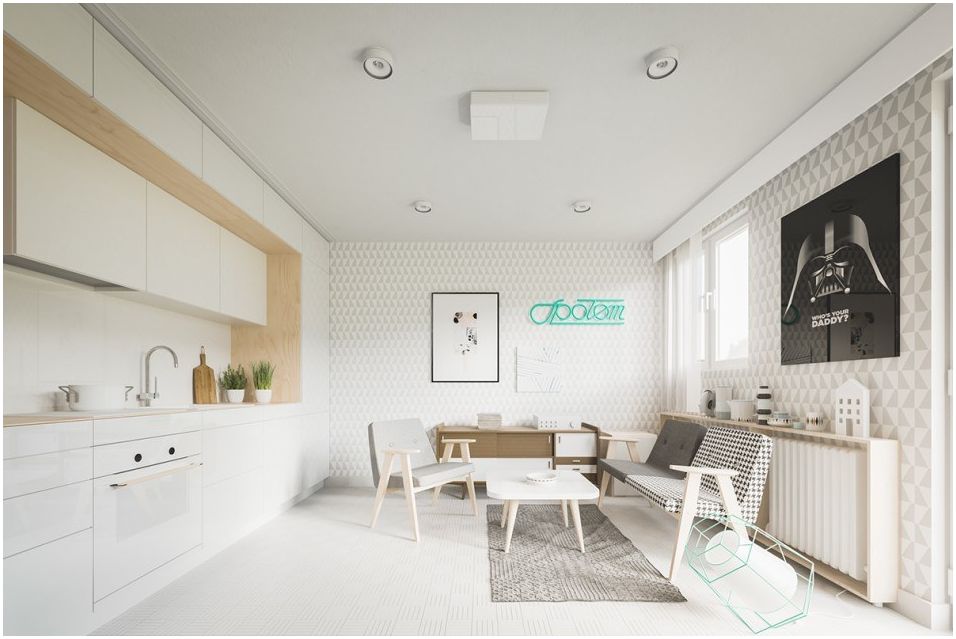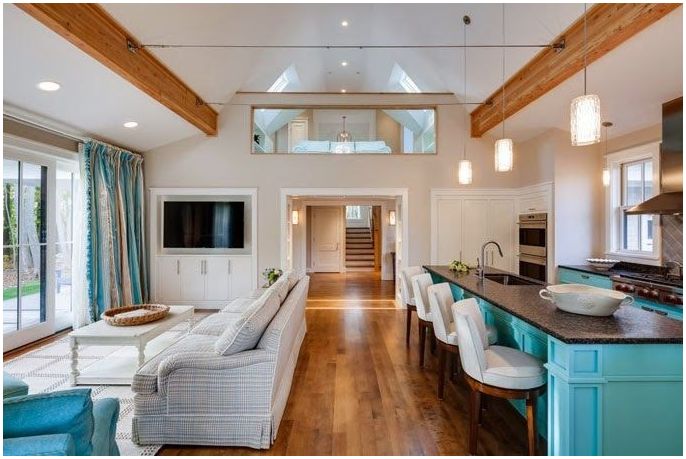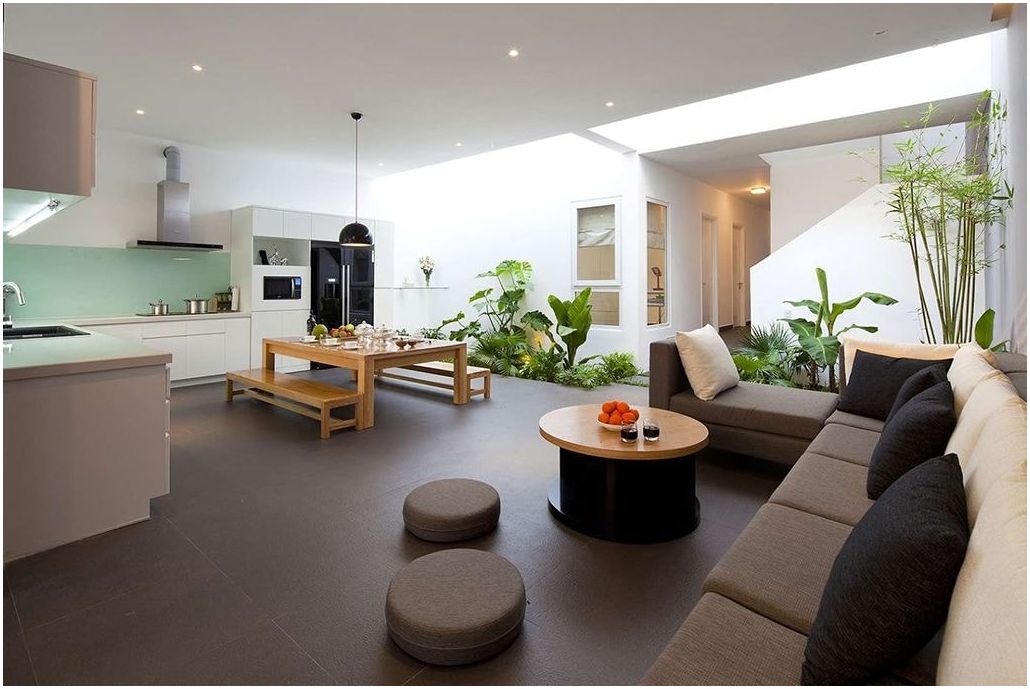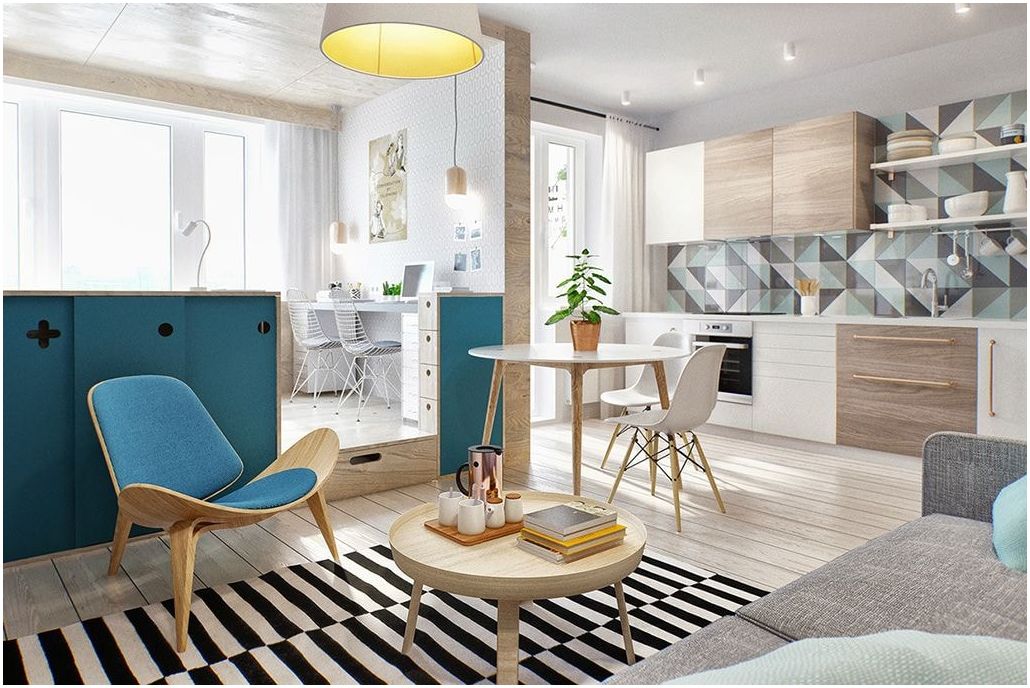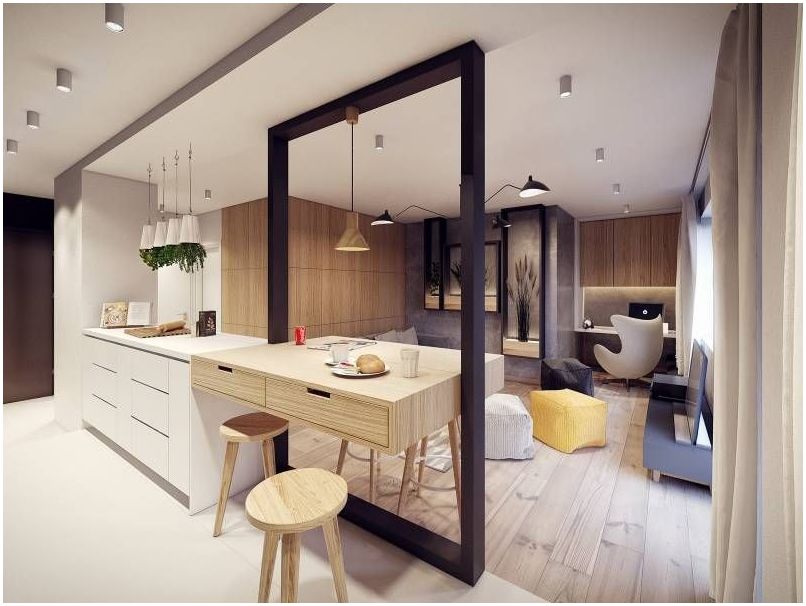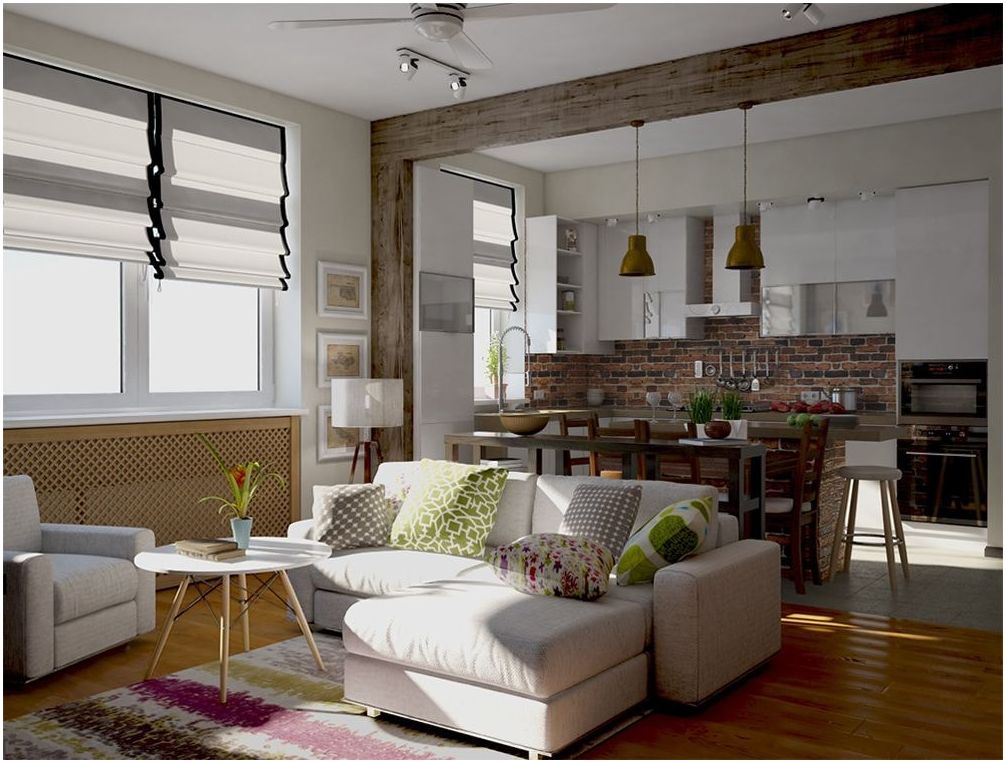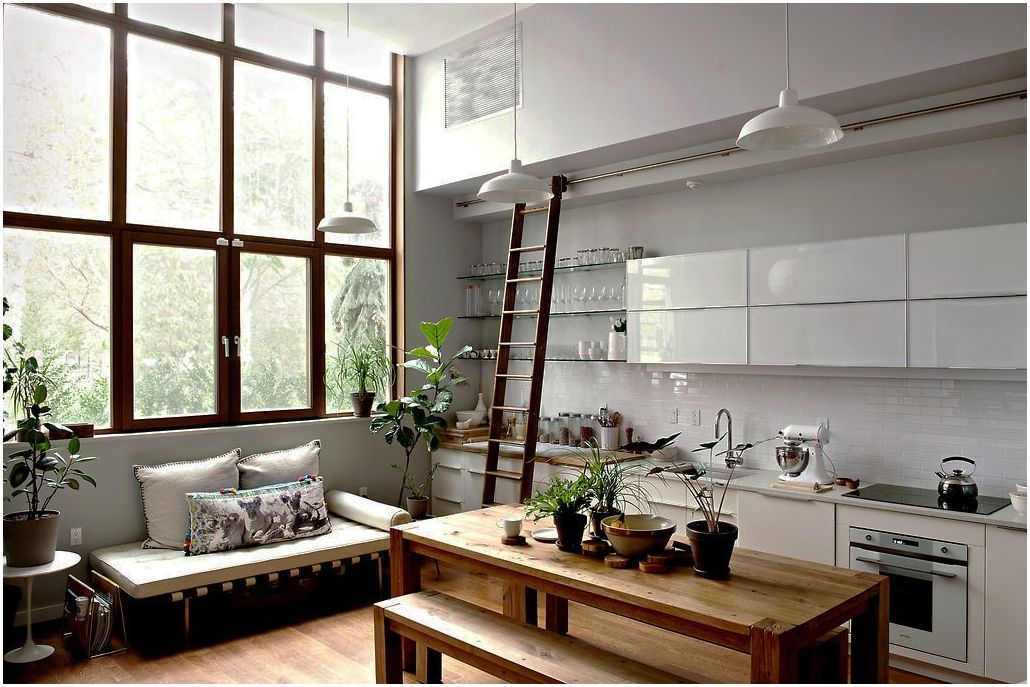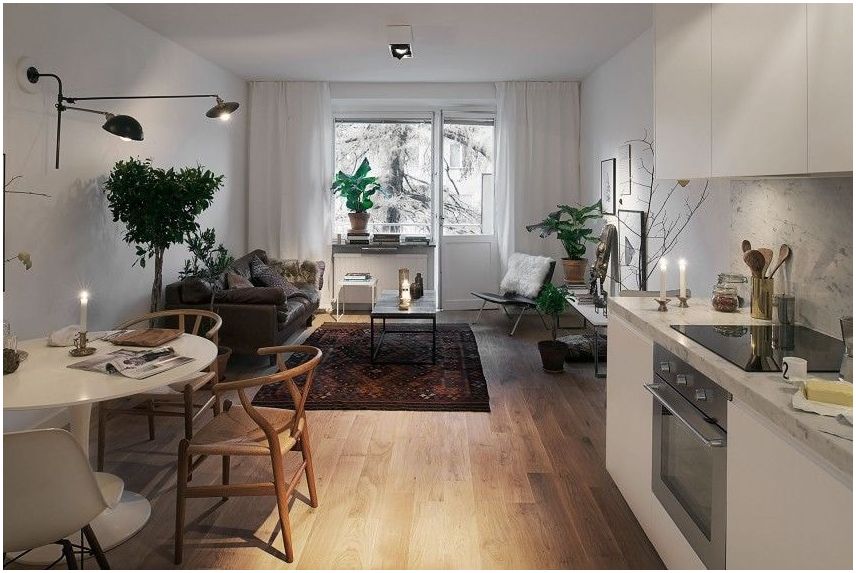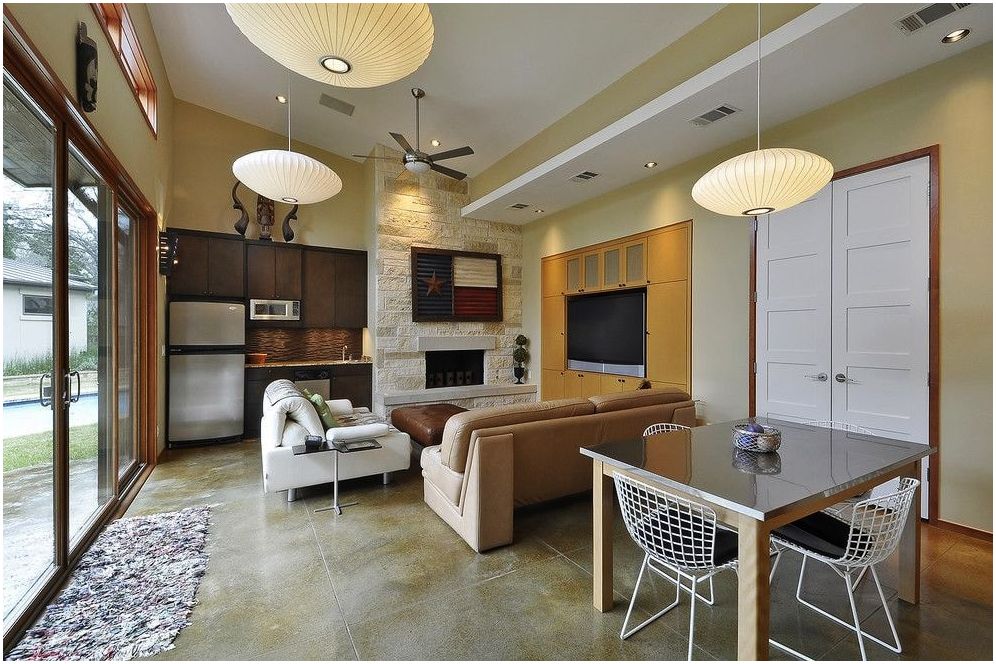 Thanks to all these tips, you can create a kitchen-living room of 25 sq. m in almost any space and type of house, taking into account the peculiarities of different interiors. To be convinced of this, study the photos in the presented collection of open kitchens of large areas.