Recently, the bar counter has been increasingly used in the interior of the kitchen, combined with the living room. If earlier it was something surprising and unusual, now it is an indispensable attribute in many apartments. Initially, it was used only as an element of decor and interior design in the West, but over time it was widely used in our country..
The main difference lies in the fact that in the countries of America the bar corresponds to its name and is used for its main functional purpose – preparing drinks and cocktails, drinking them. On the territory of the Russian Federation, people are more interested in it as a small dining table that can fit into a small kitchen. Also, the rack is often used as an element of the interior, for zoning space and perfect appearance, but not for its intended purpose..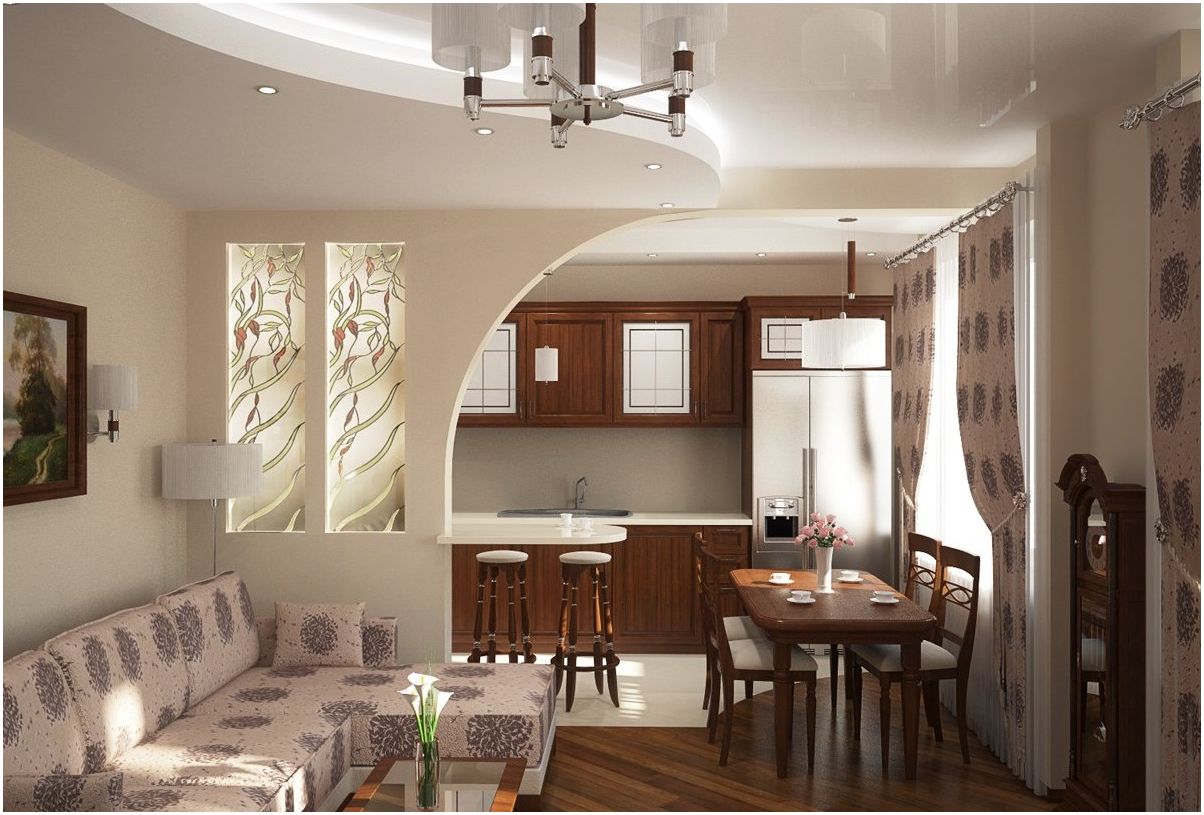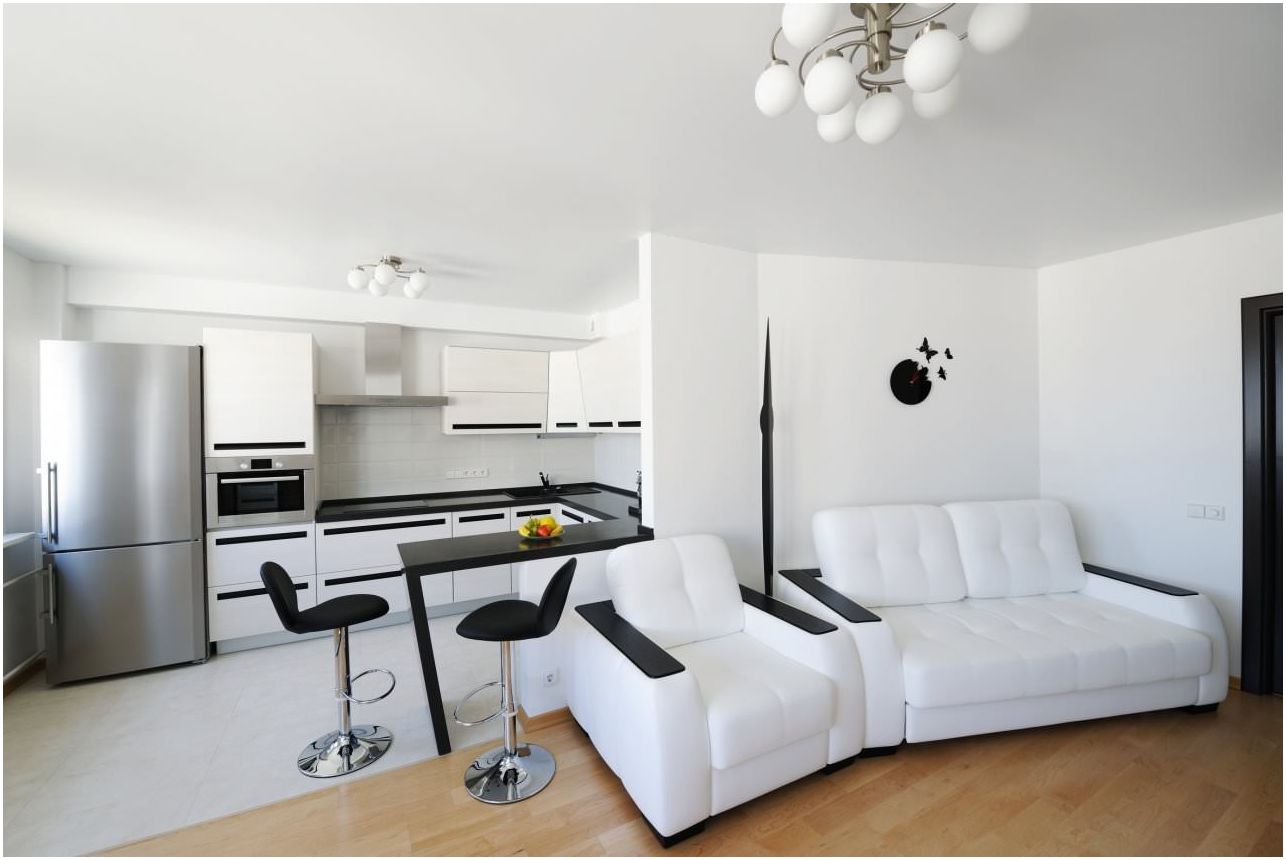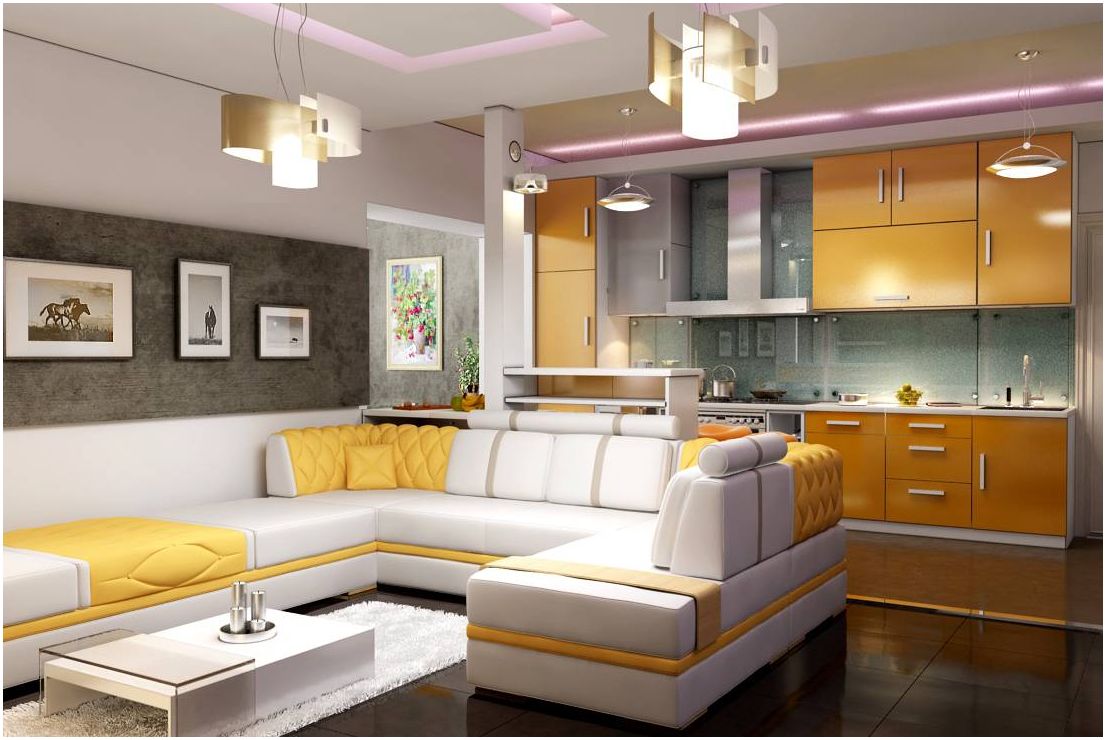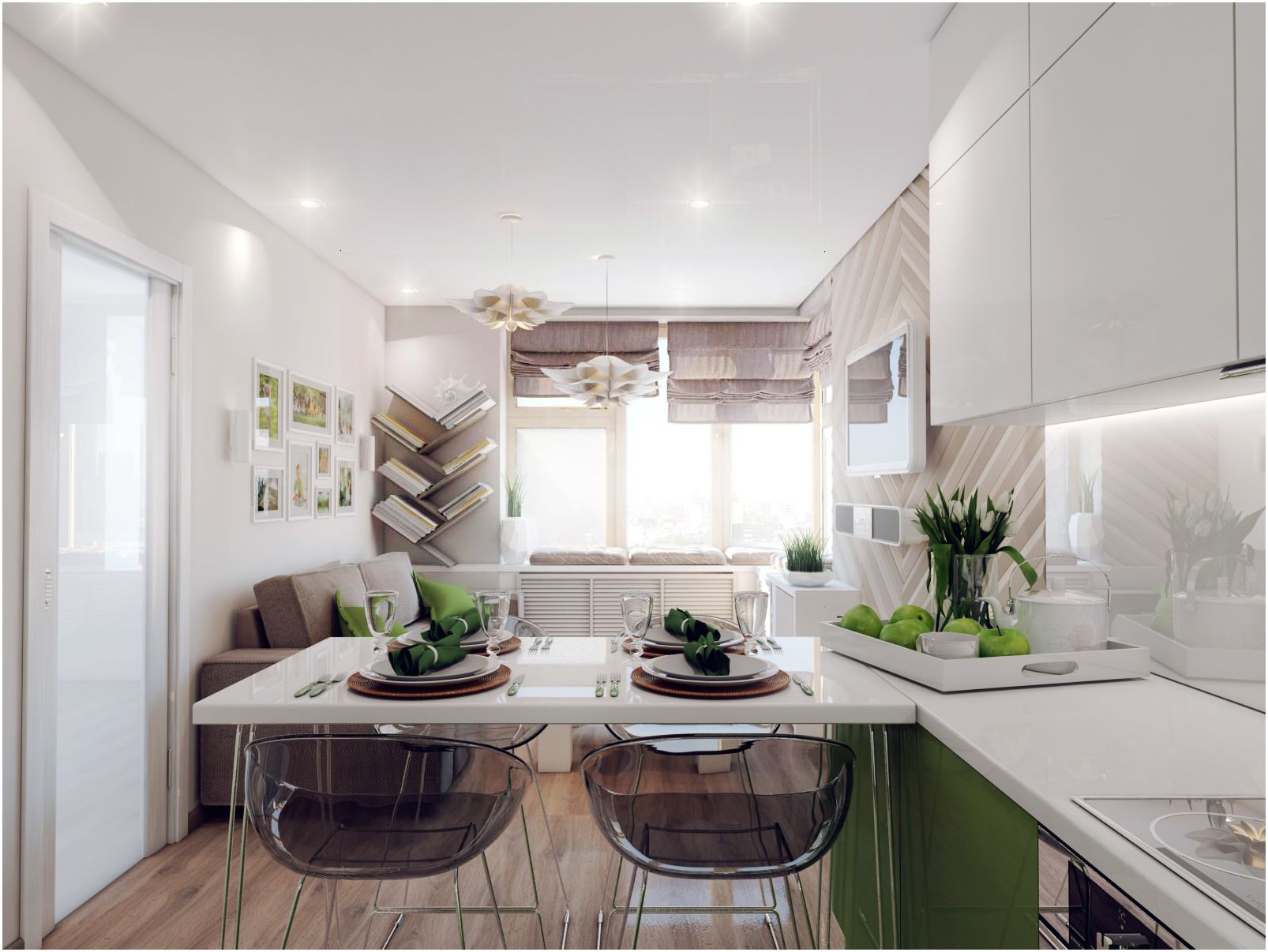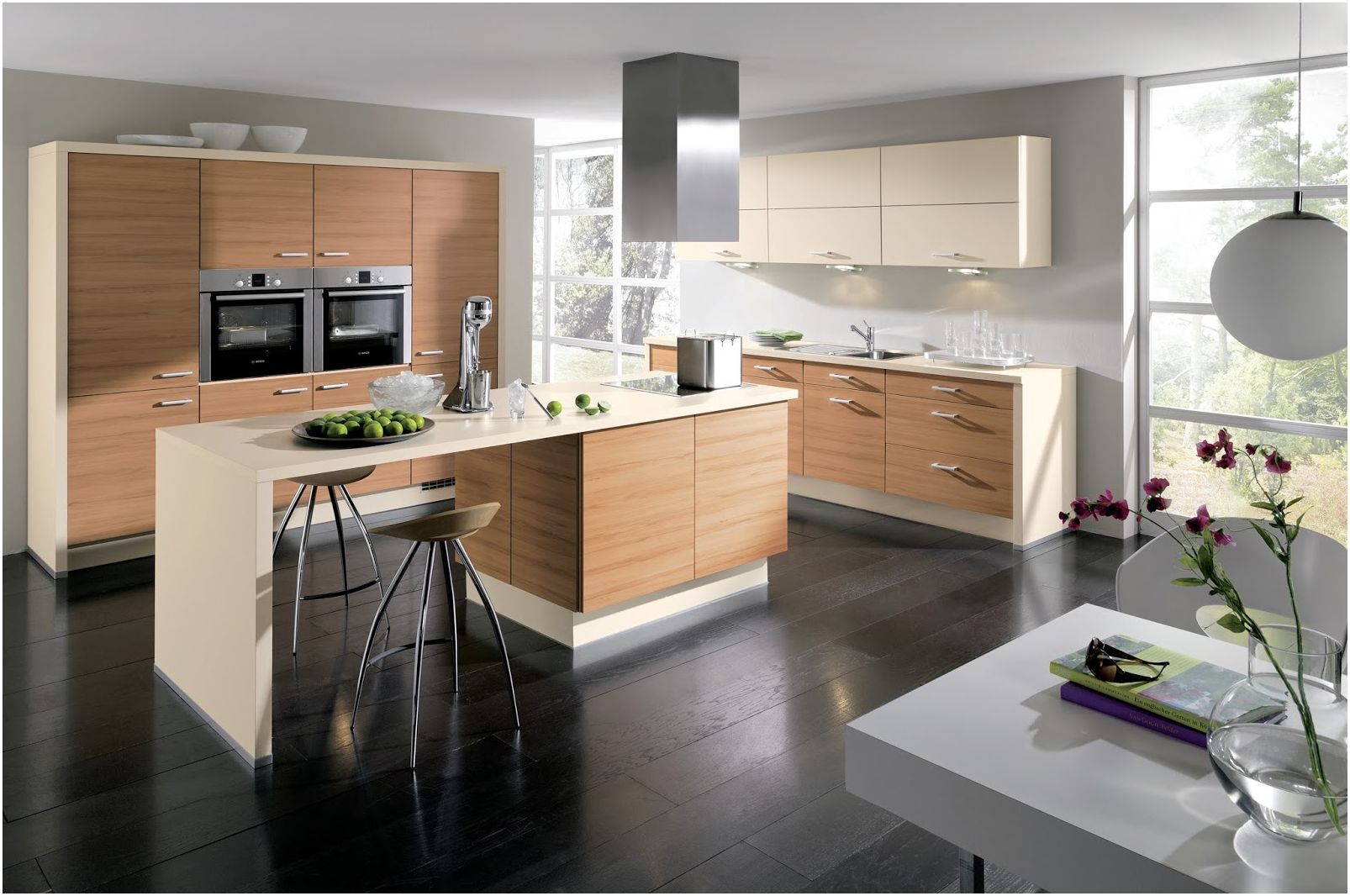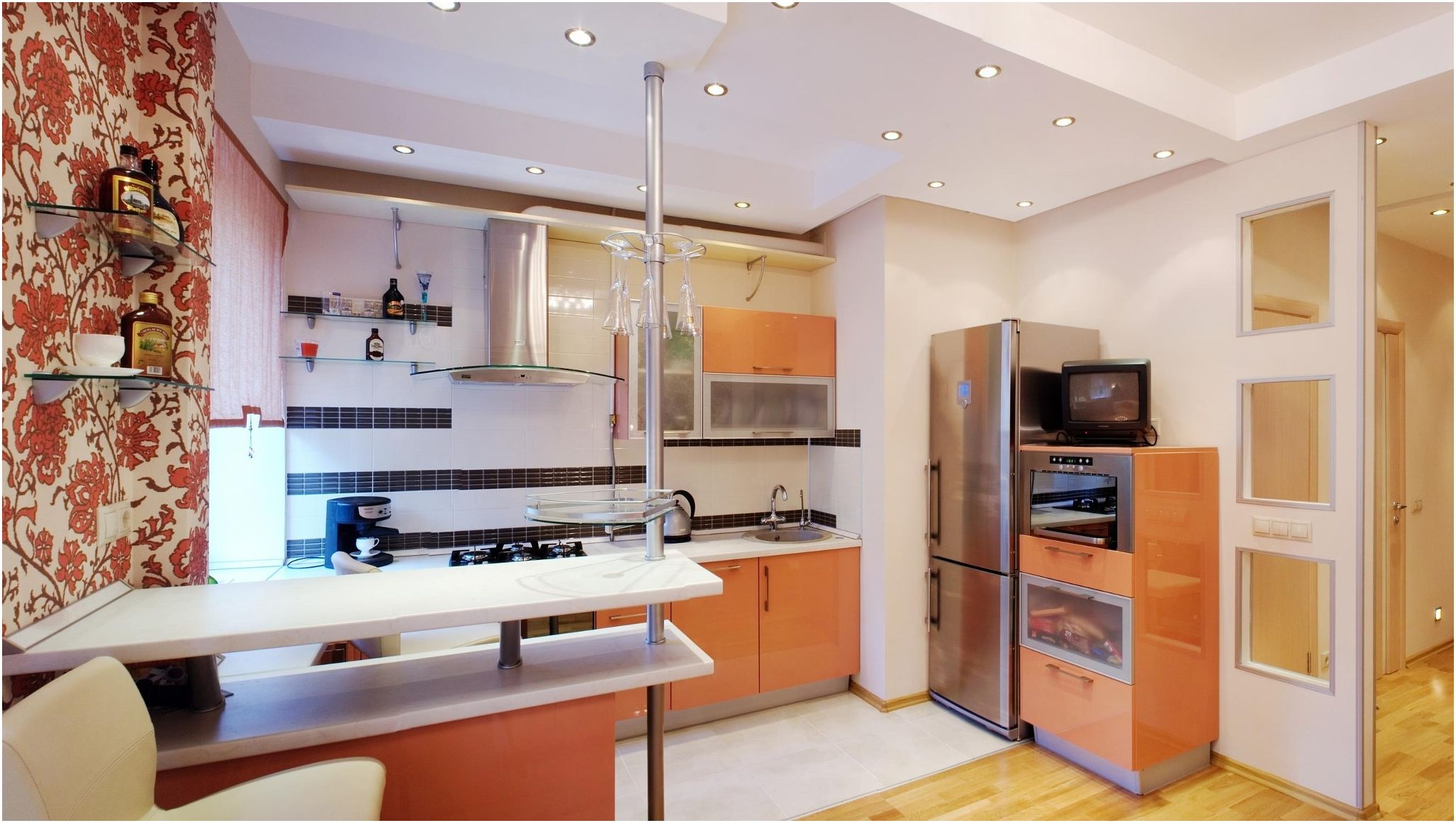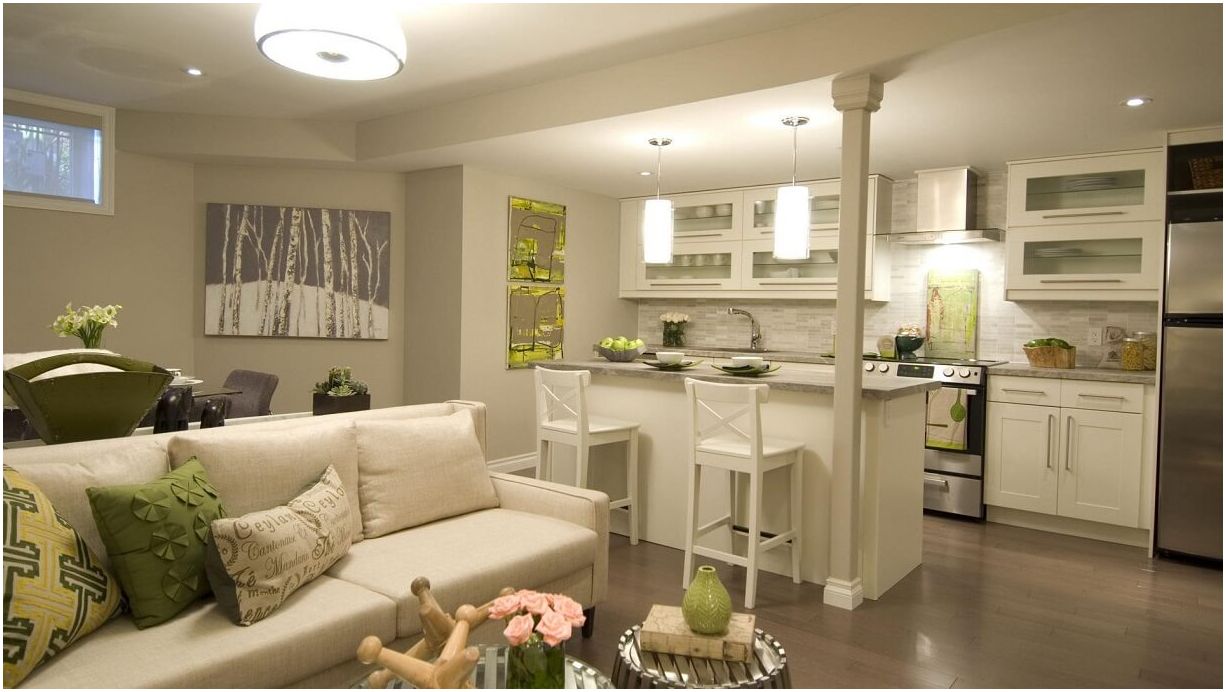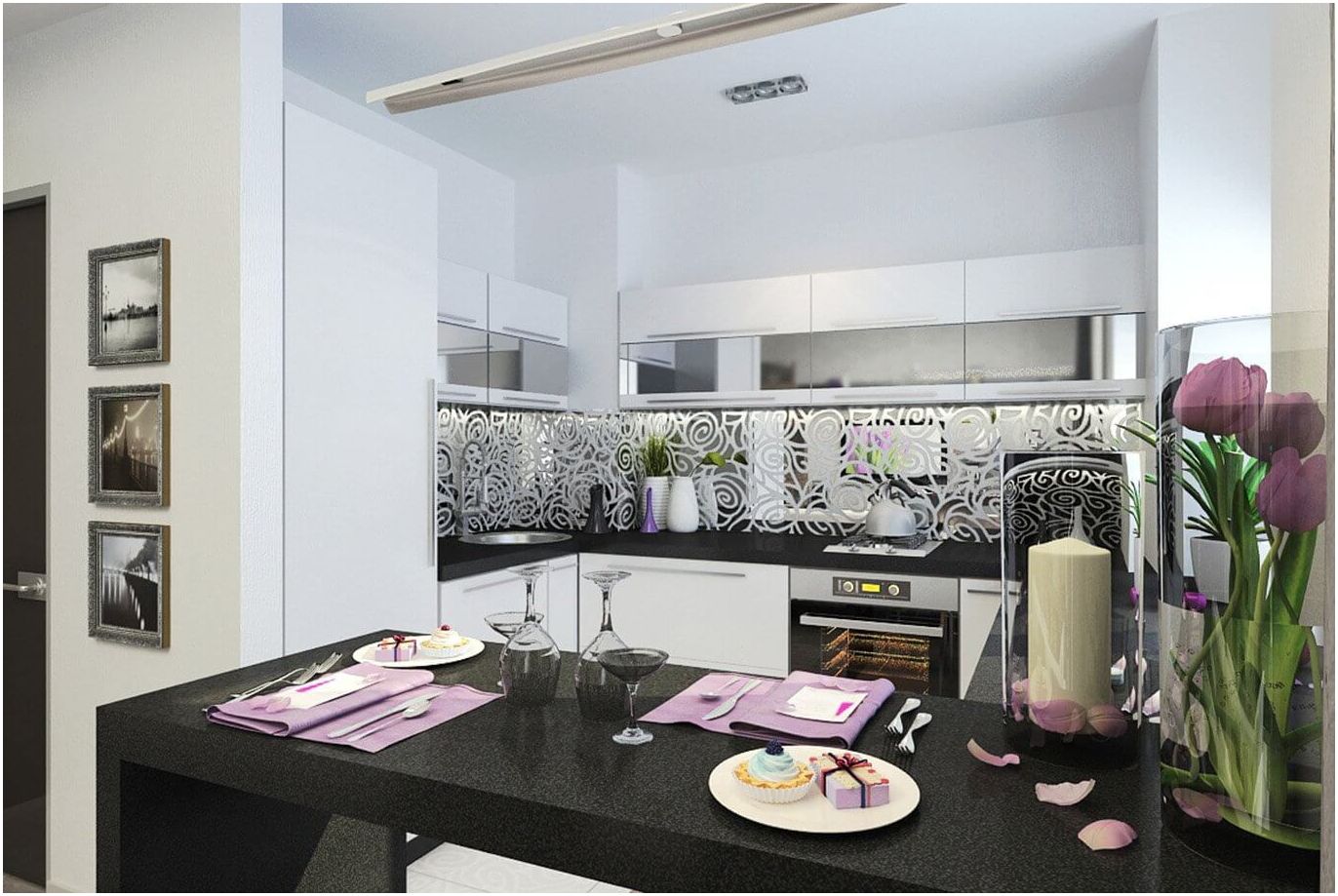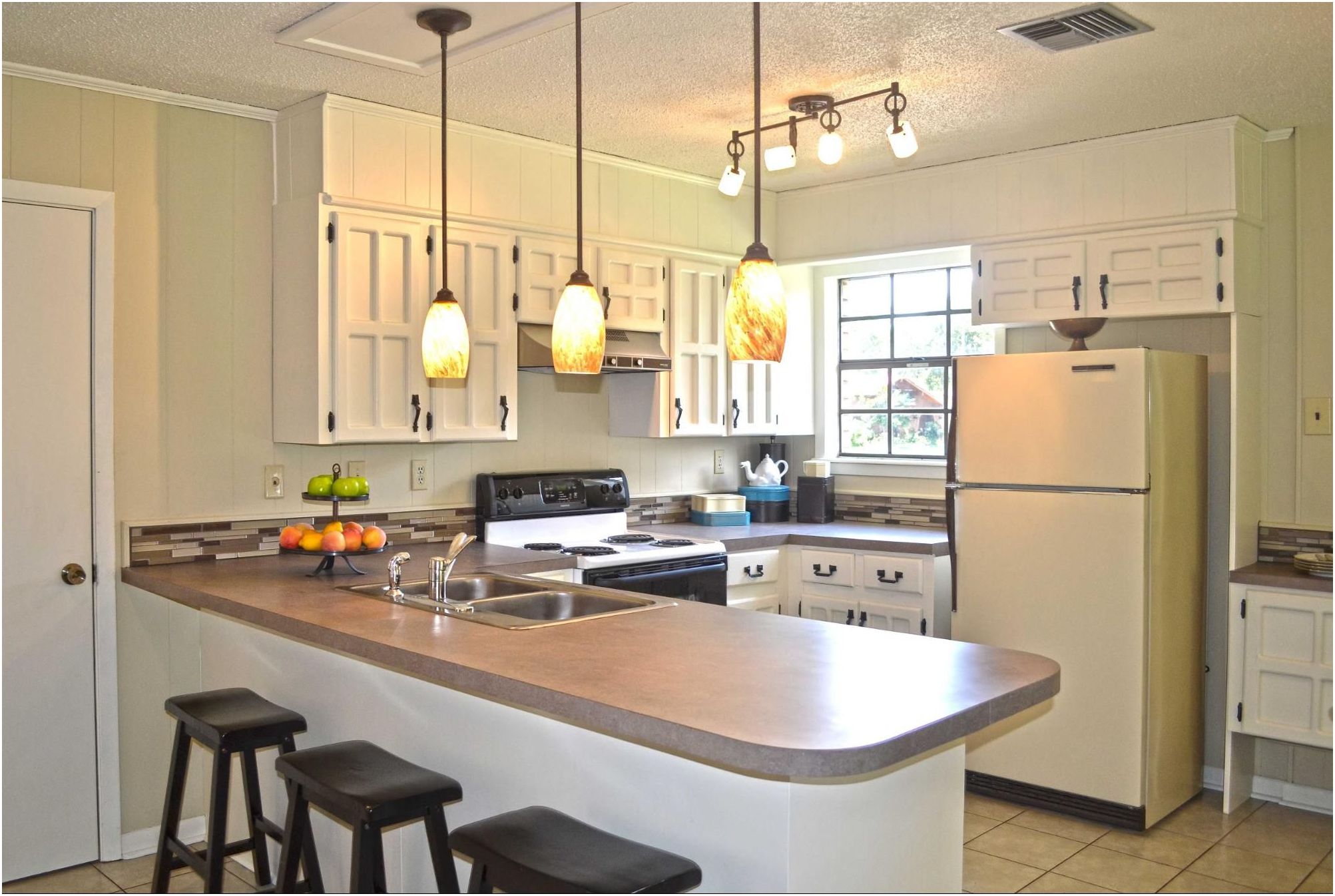 Choosing the best place
Depending on the installation location of the bar counter, its main types can be distinguished:
Stand against the wall. Such an interior element is installed along a wall or under a window. Well suited for a kitchen with a small space, which will save valuable meters. Such a rack can replace a kitchen table, if the window sills are high, then the rack can be combined with them. As a result, the useful surface will increase, and during lunch you can contemplate the view from the window.
Combined. This option is the best and most used in the domestic kitchen. The working kitchen surface is combined with the bar counter and slowly flows into it. In this case, the structure has «D» – shaped form (in more rare cases «P» – figurative).
Island. The best option for a large kitchen-living room. Such a rack can contain a hob or workspace, while completely changing its main functional purpose.
Partition. Also a popular option for the kitchen-living room, able to zone the space, separating the relaxation area from the kitchen.
Lighting is an important nuance. Regardless of the type and type of partition, it must have individual lighting. Due to spotlights, the partition will better zone the room, create an interesting twist in the design of the kitchen-living room.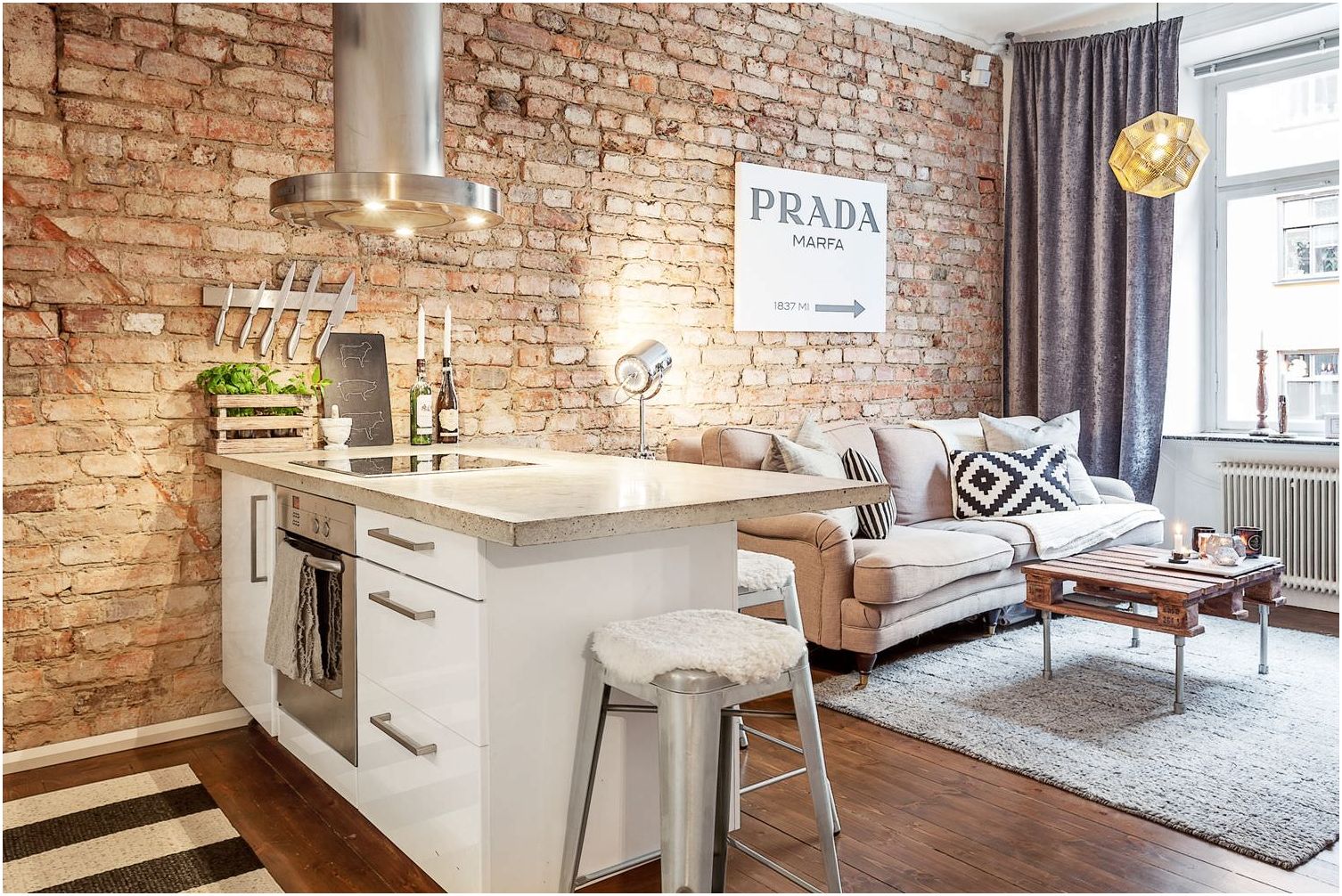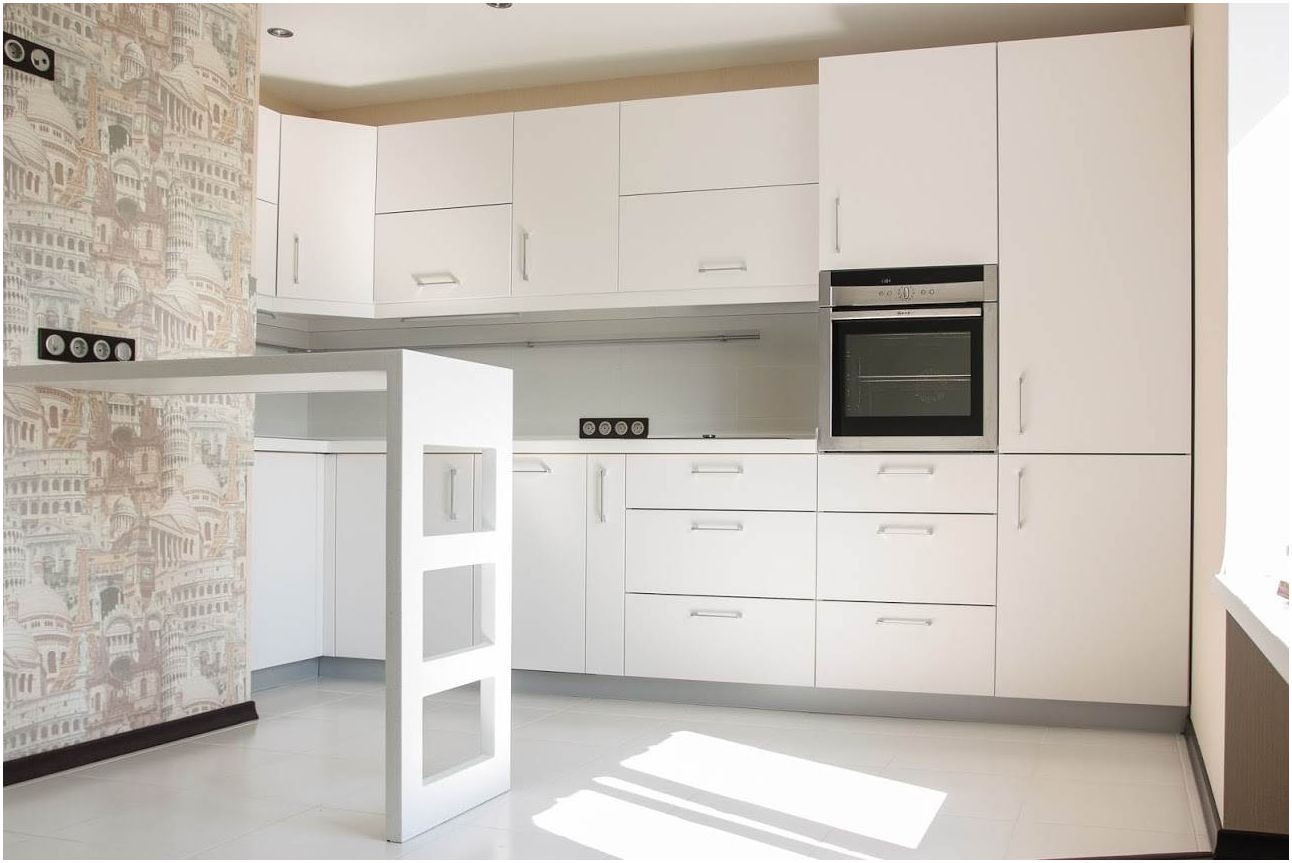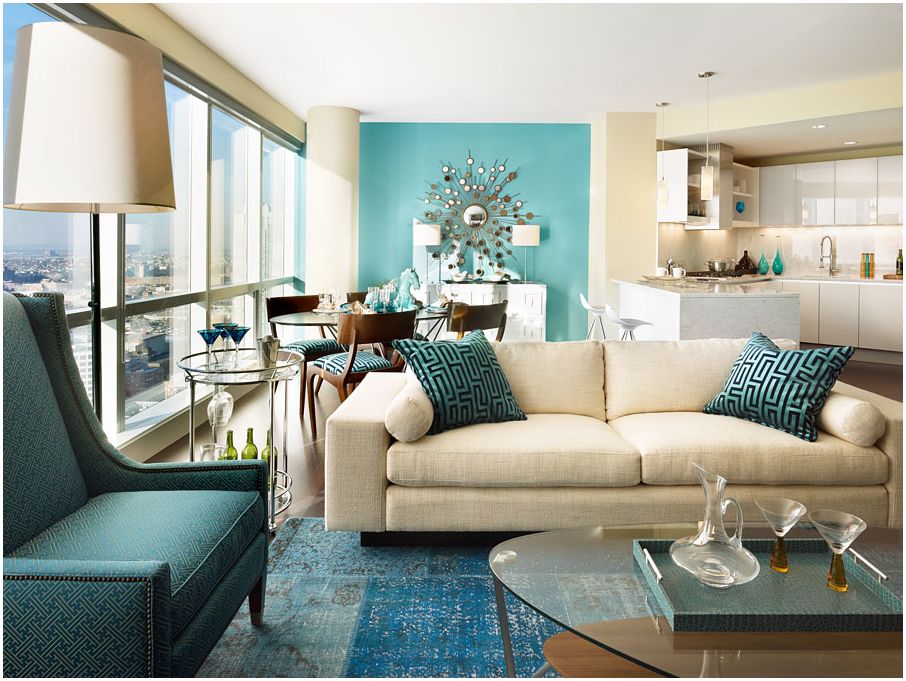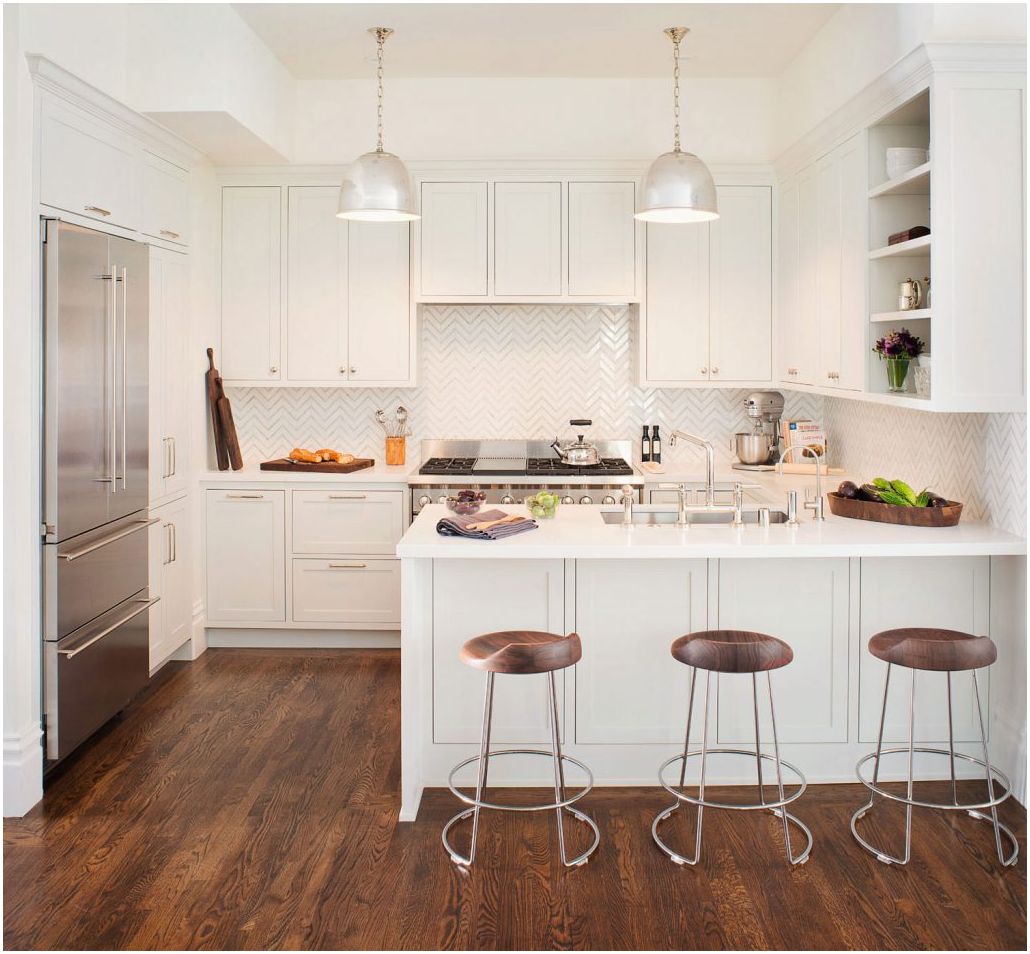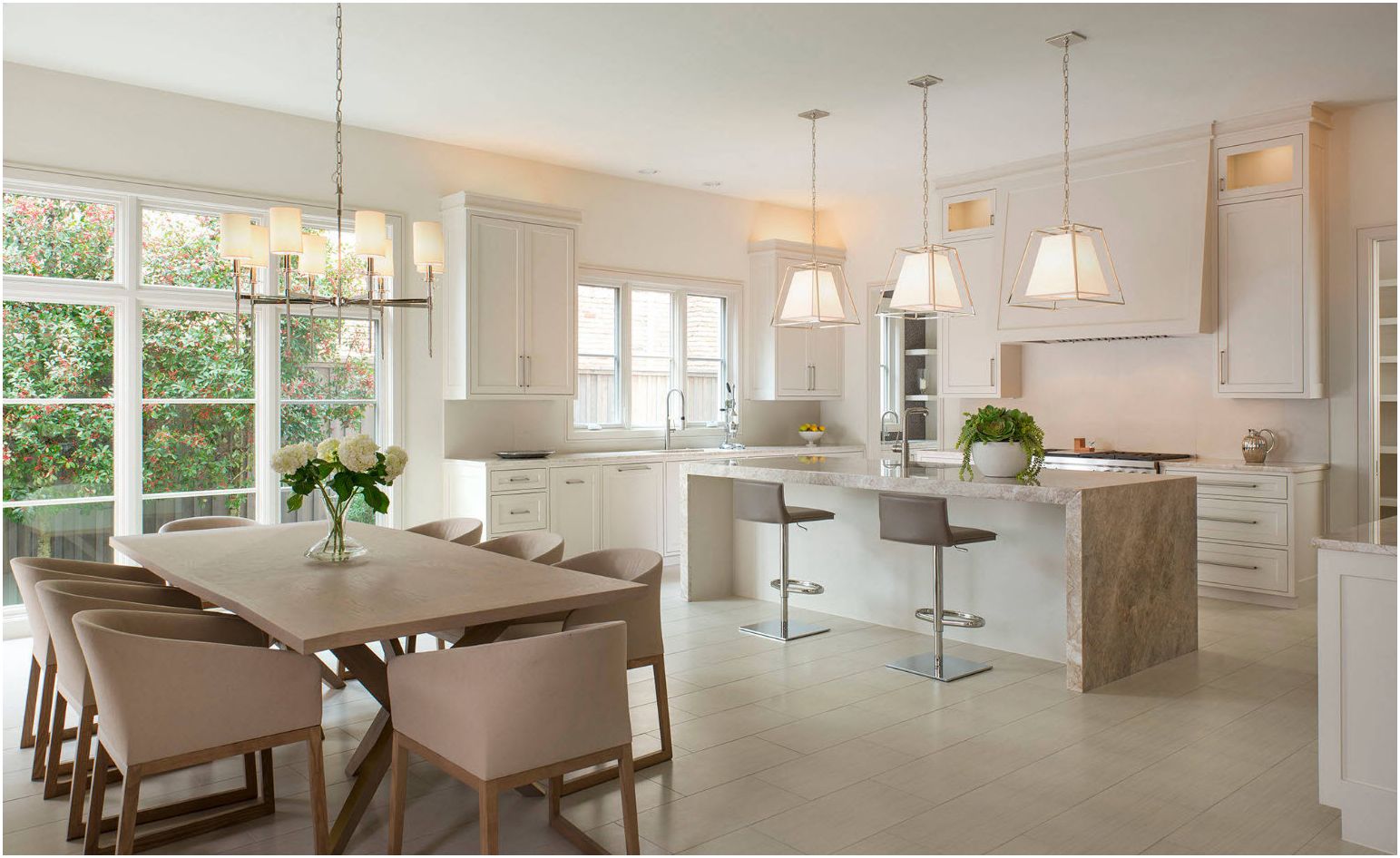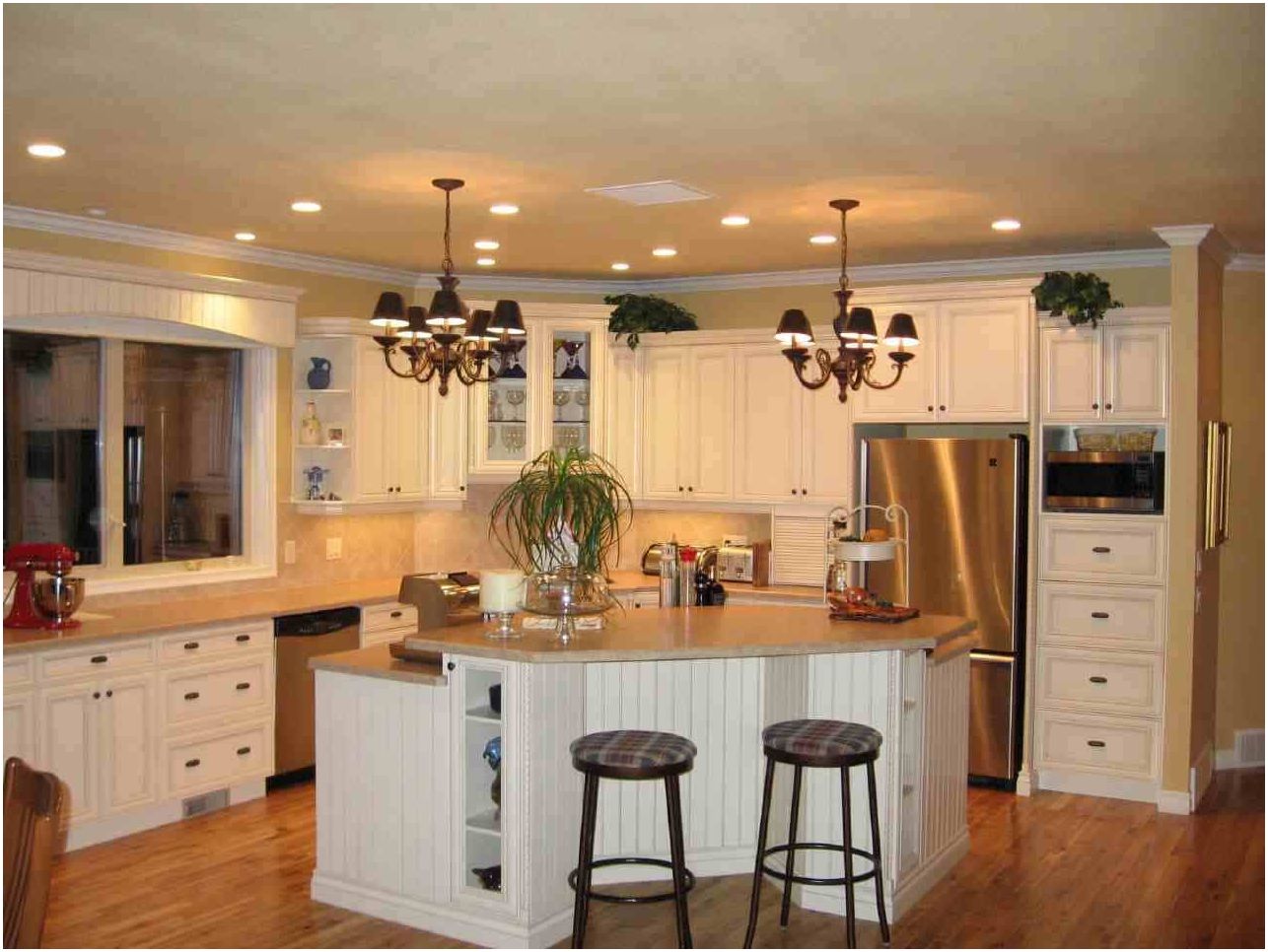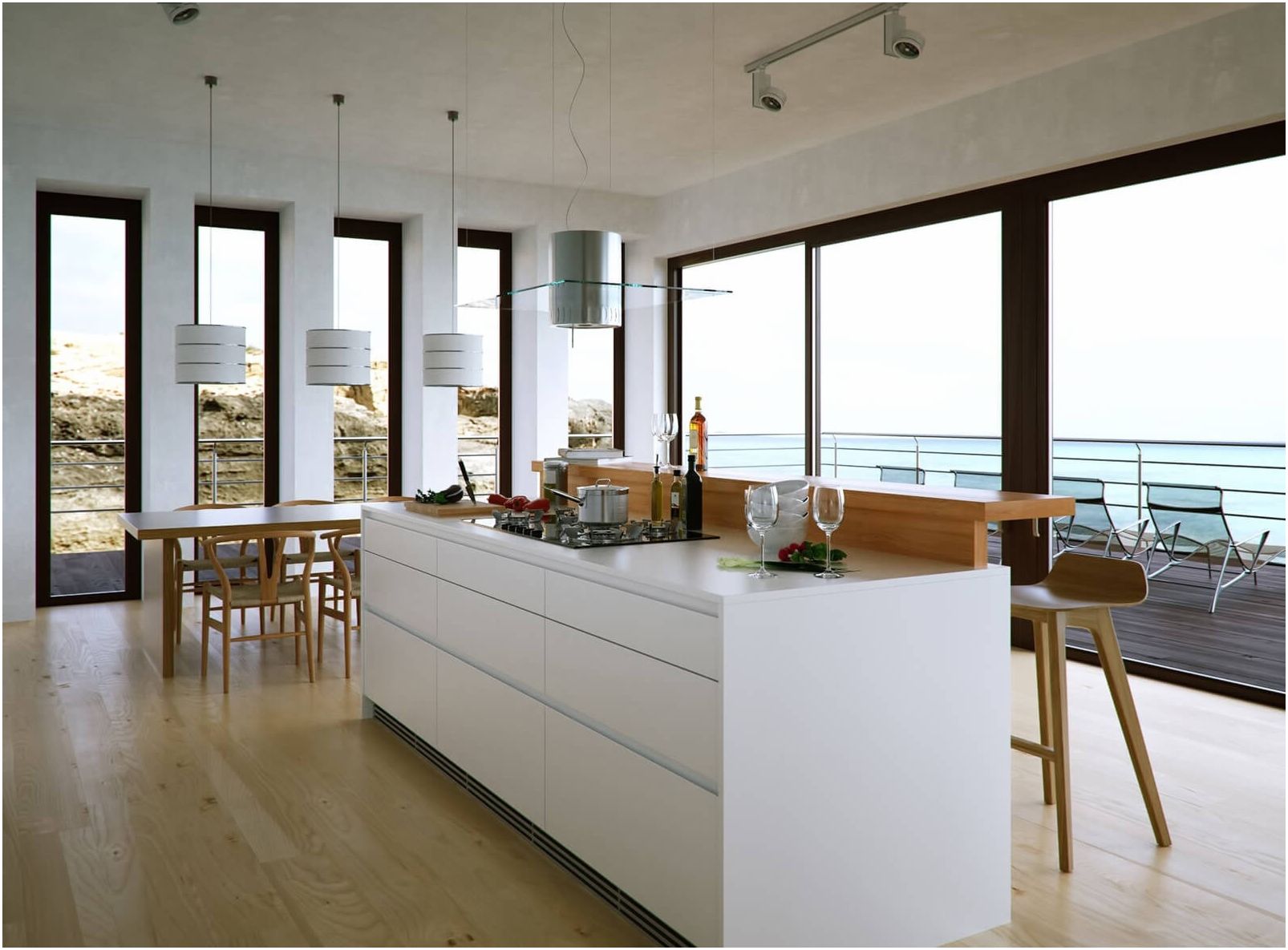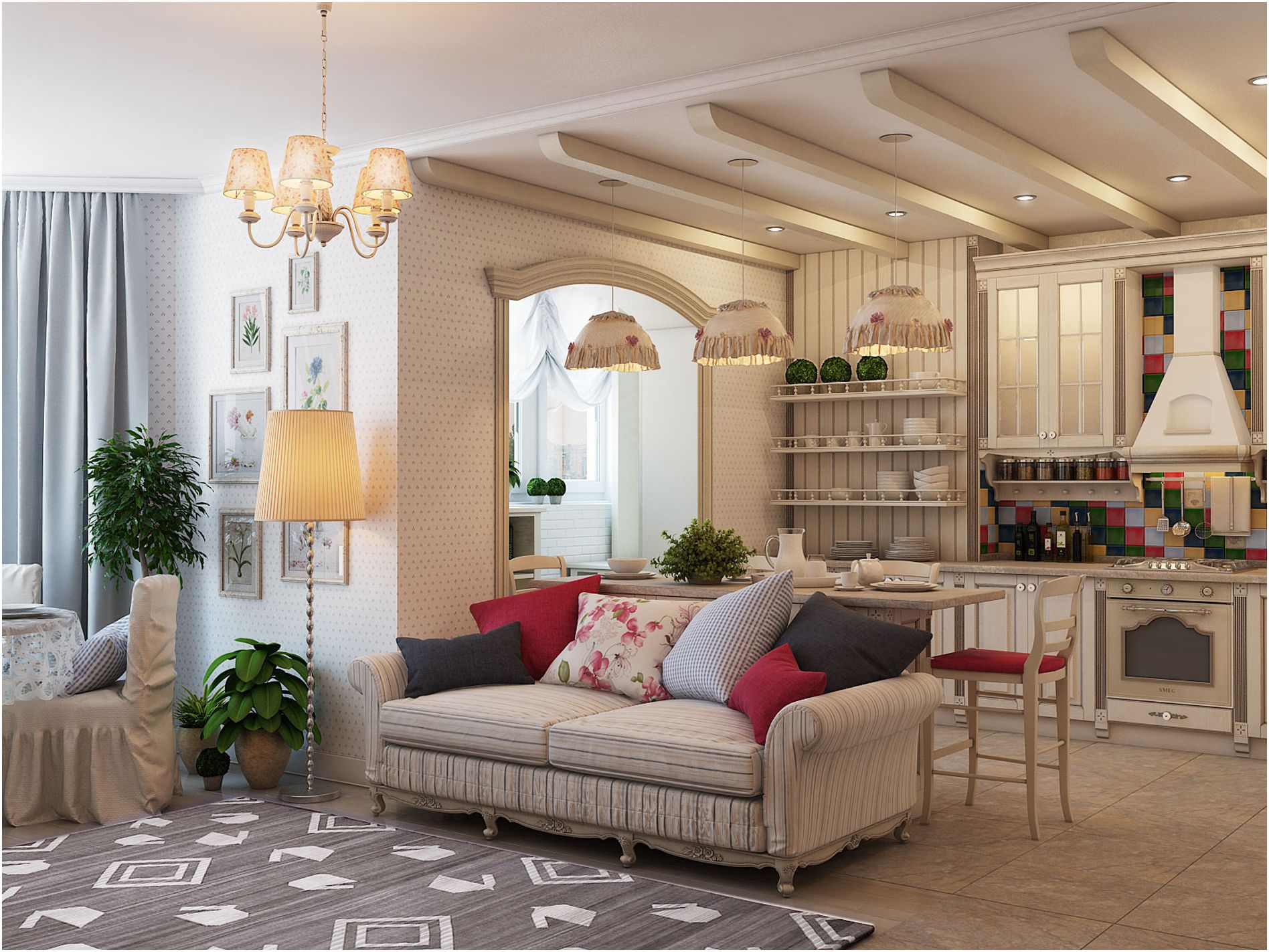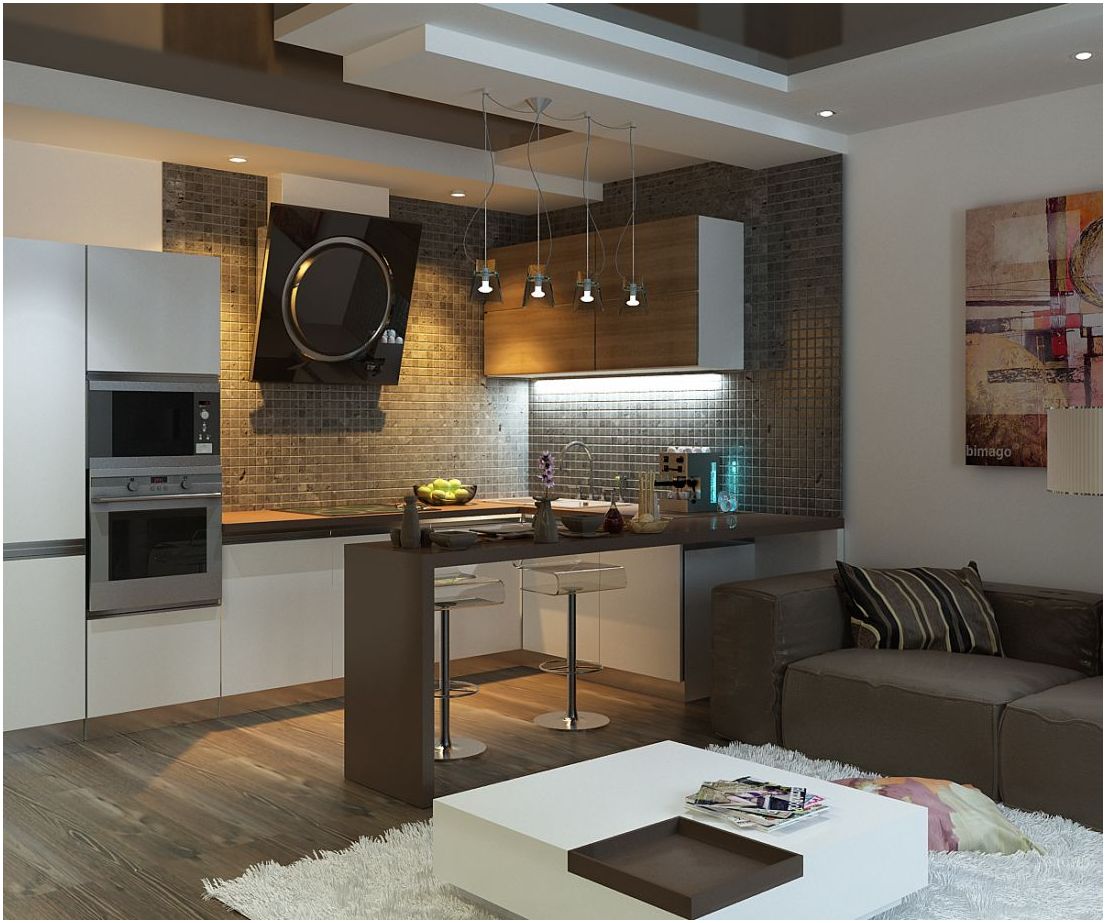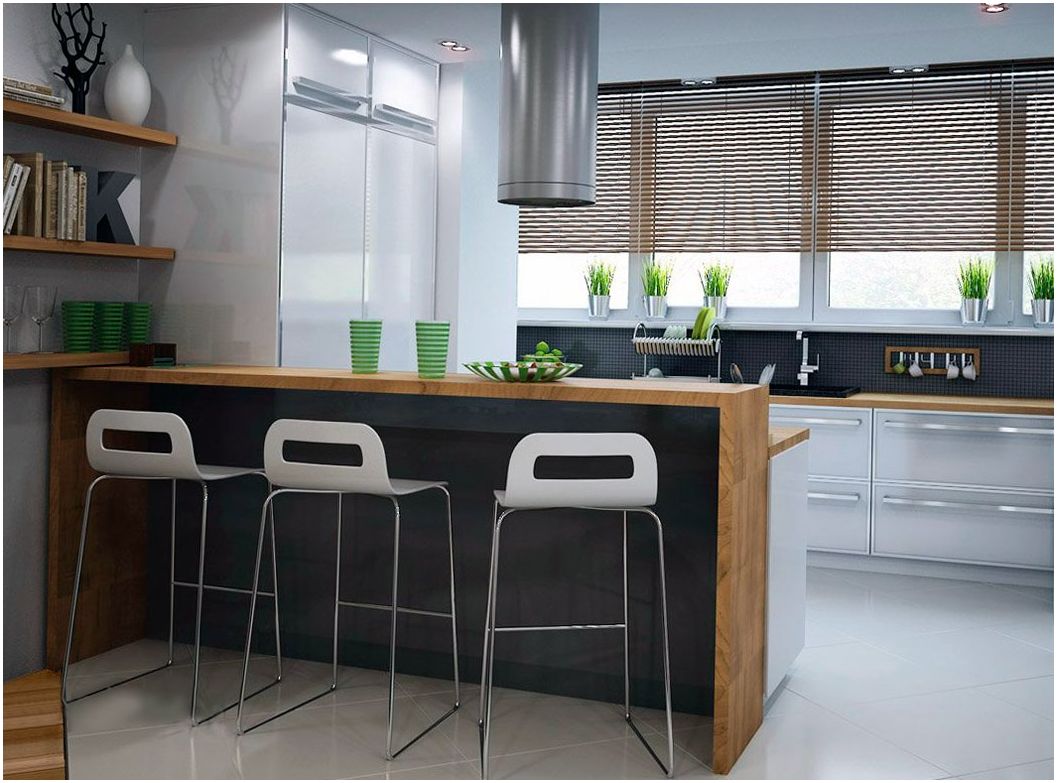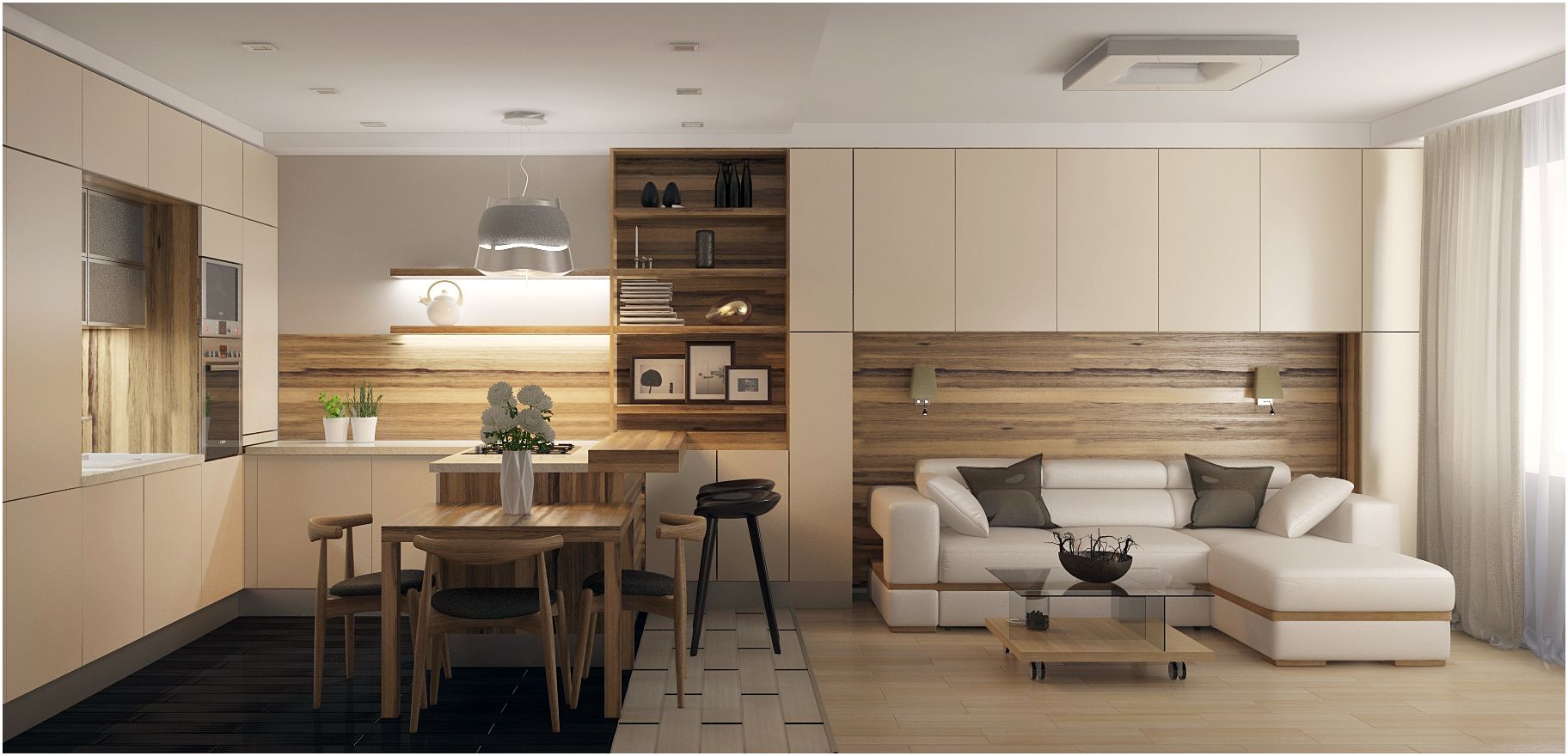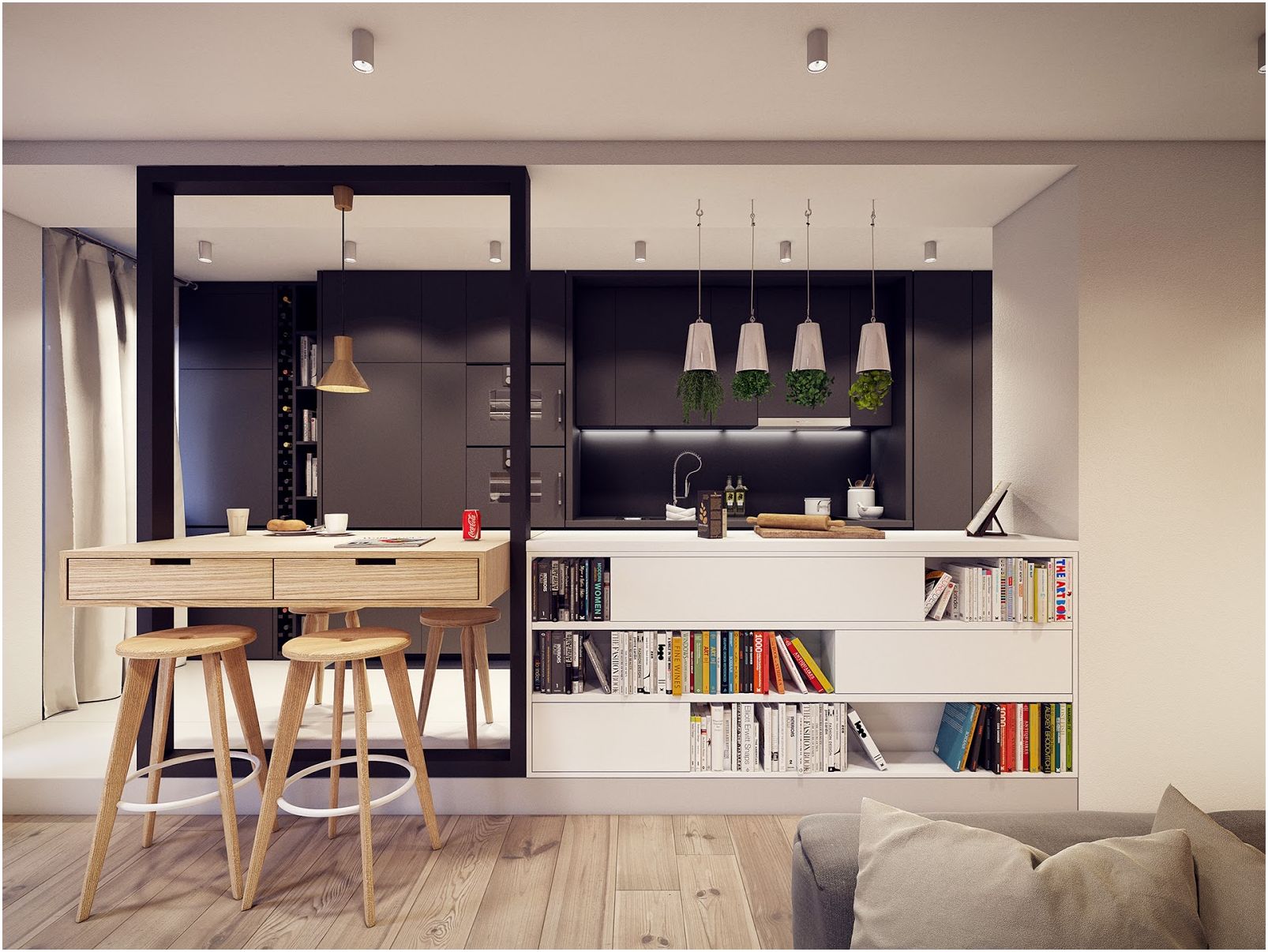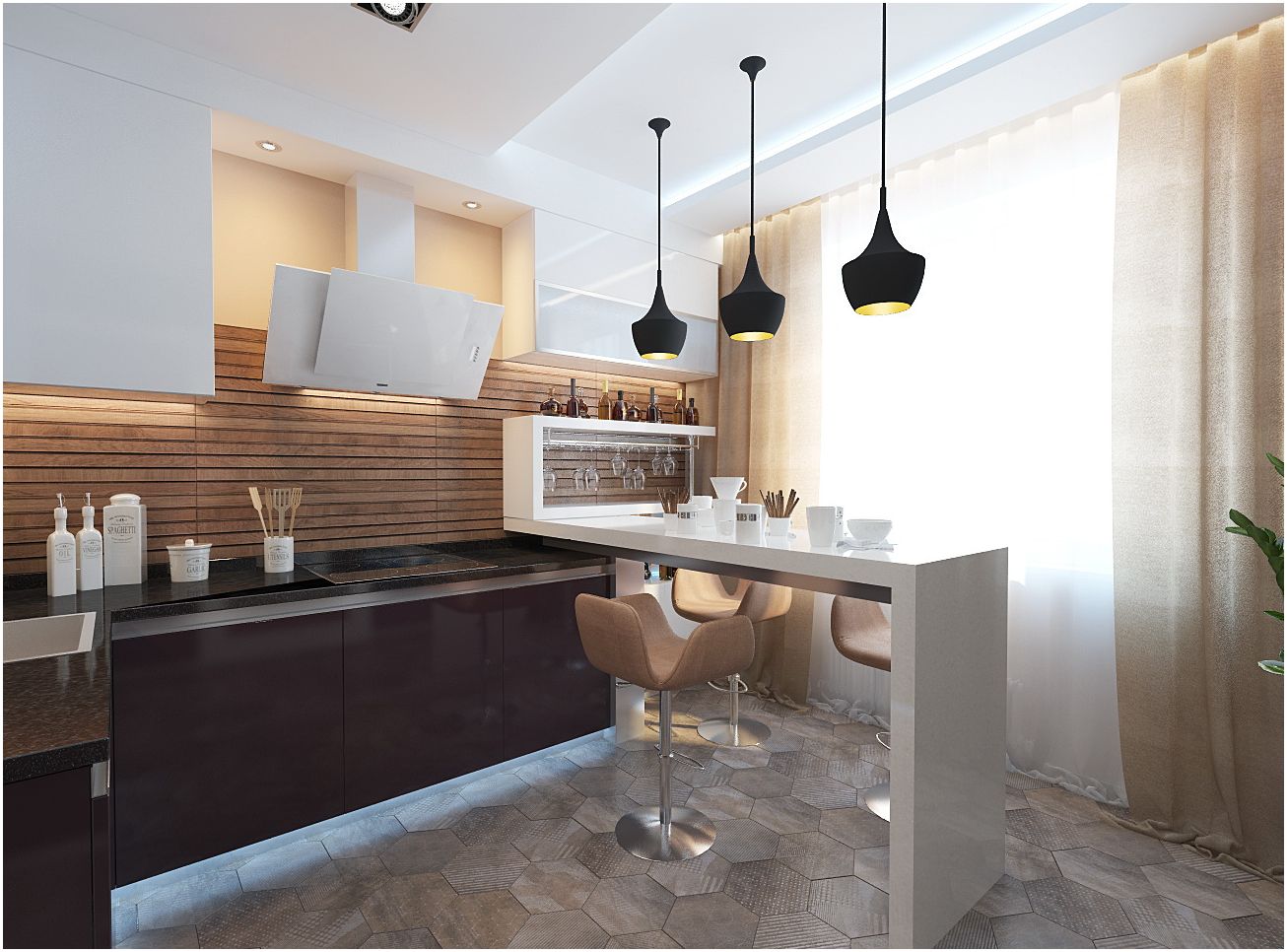 Used materials and dimensions of the rack
In most cases, the height of the bar varies from one meter to 120 centimeters. In order to conveniently prepare food, prepare food or eat it on its surface, the width of the rack should be from 50 centimeters or more. It should be borne in mind that when eating, the rack should fit not only dishes with food, but also a plate, cutlery. In order to sit comfortably behind the counter, you need to use special kitchen chairs with backs or stools with high legs. The advantage of many models will be the ability to adjust the height. Thus, for each person, you can choose the optimal height, taking into account his personal height and other nuances..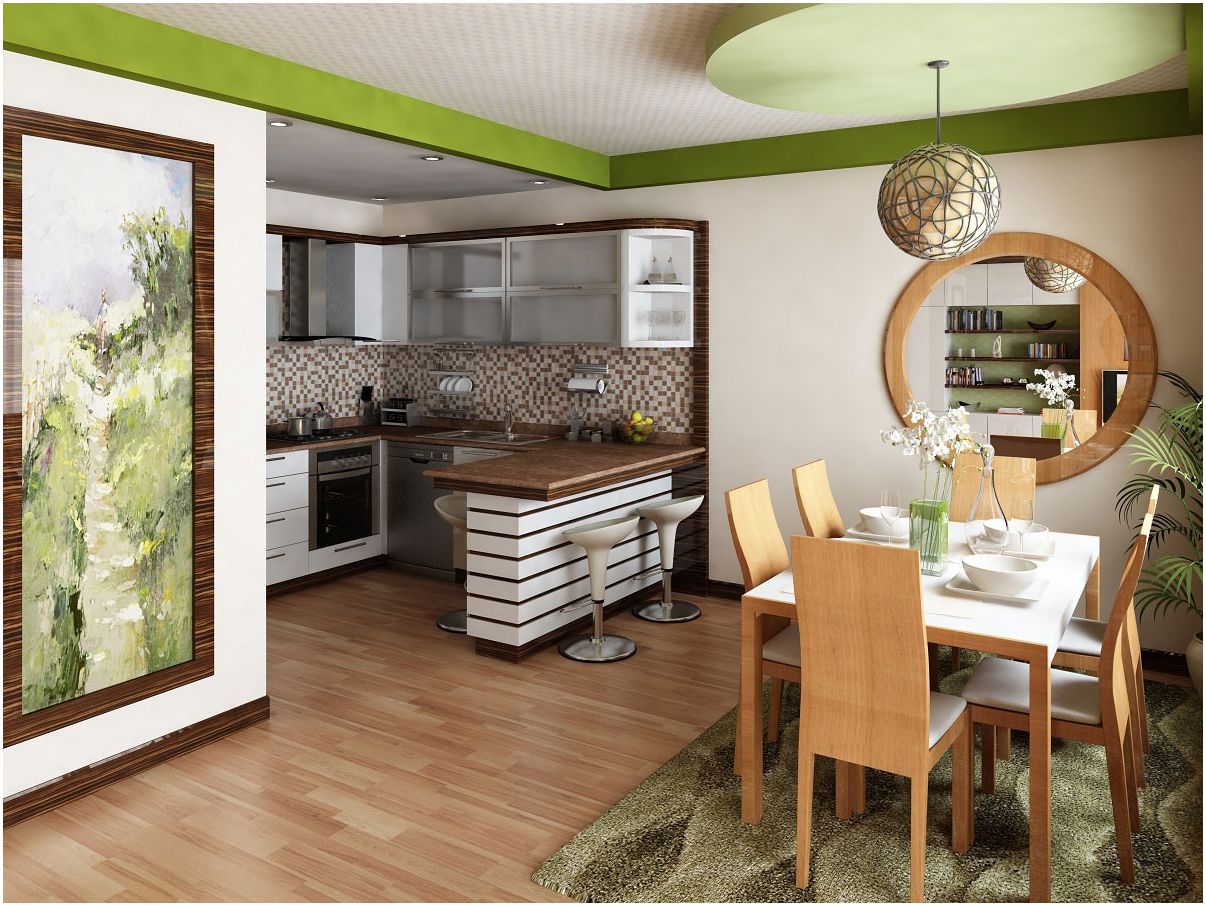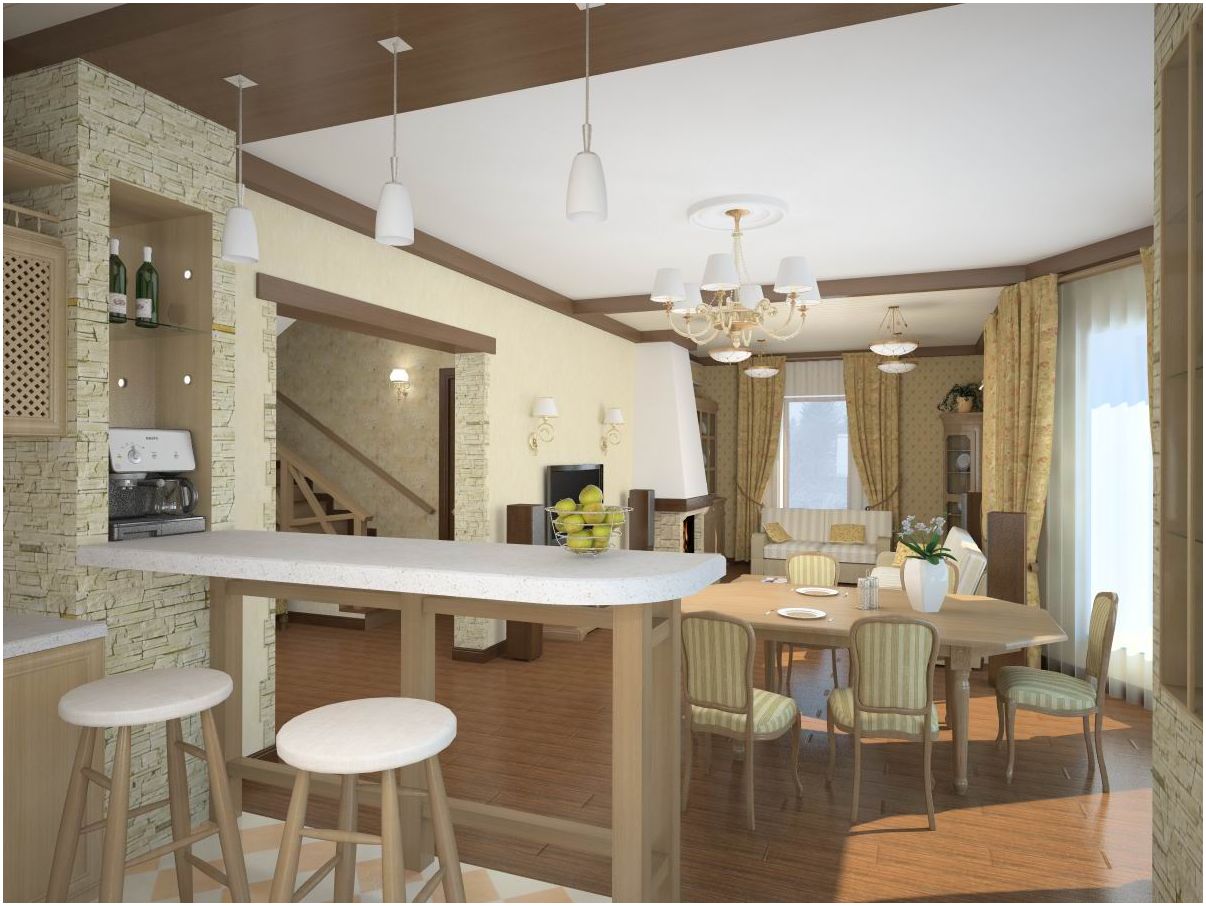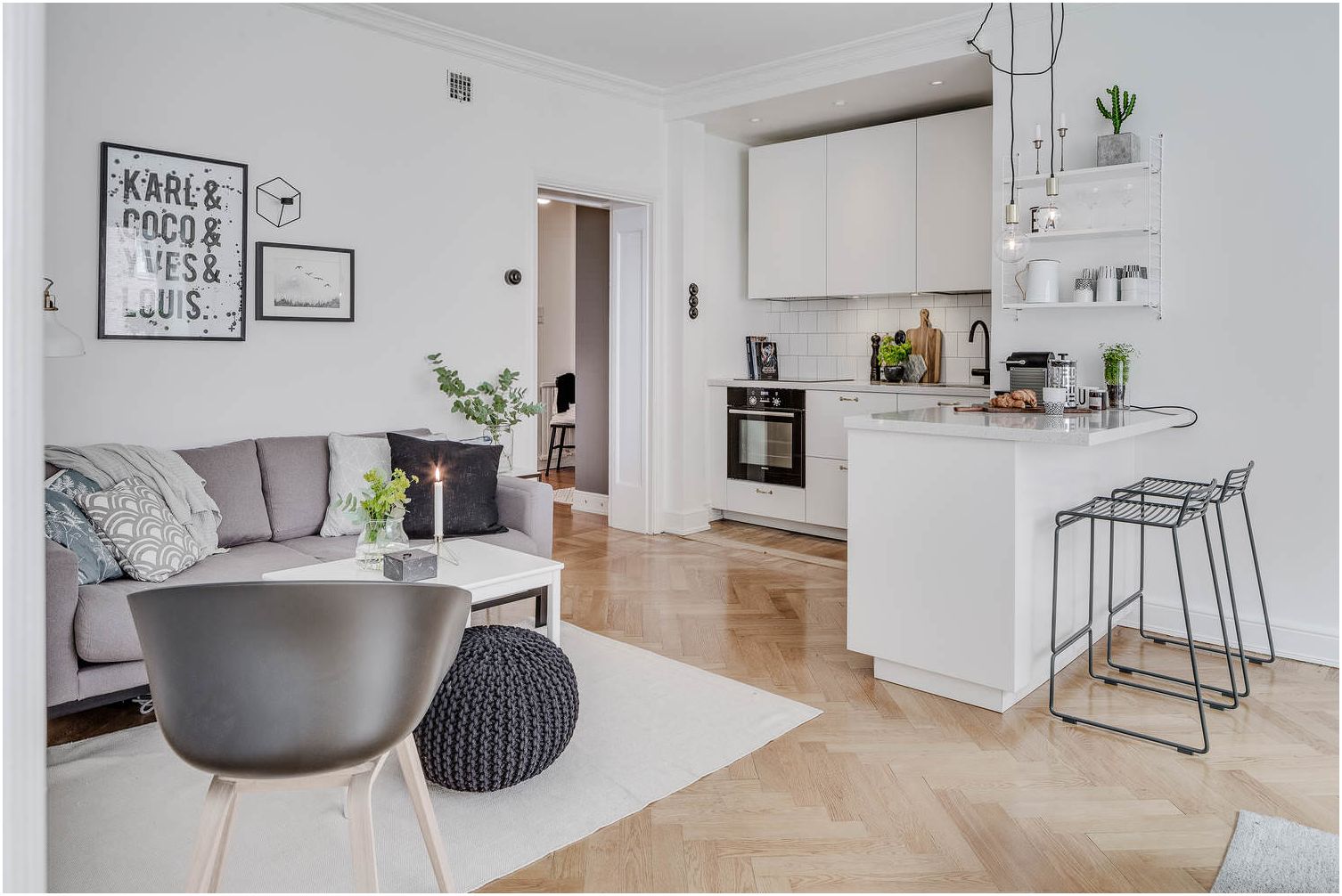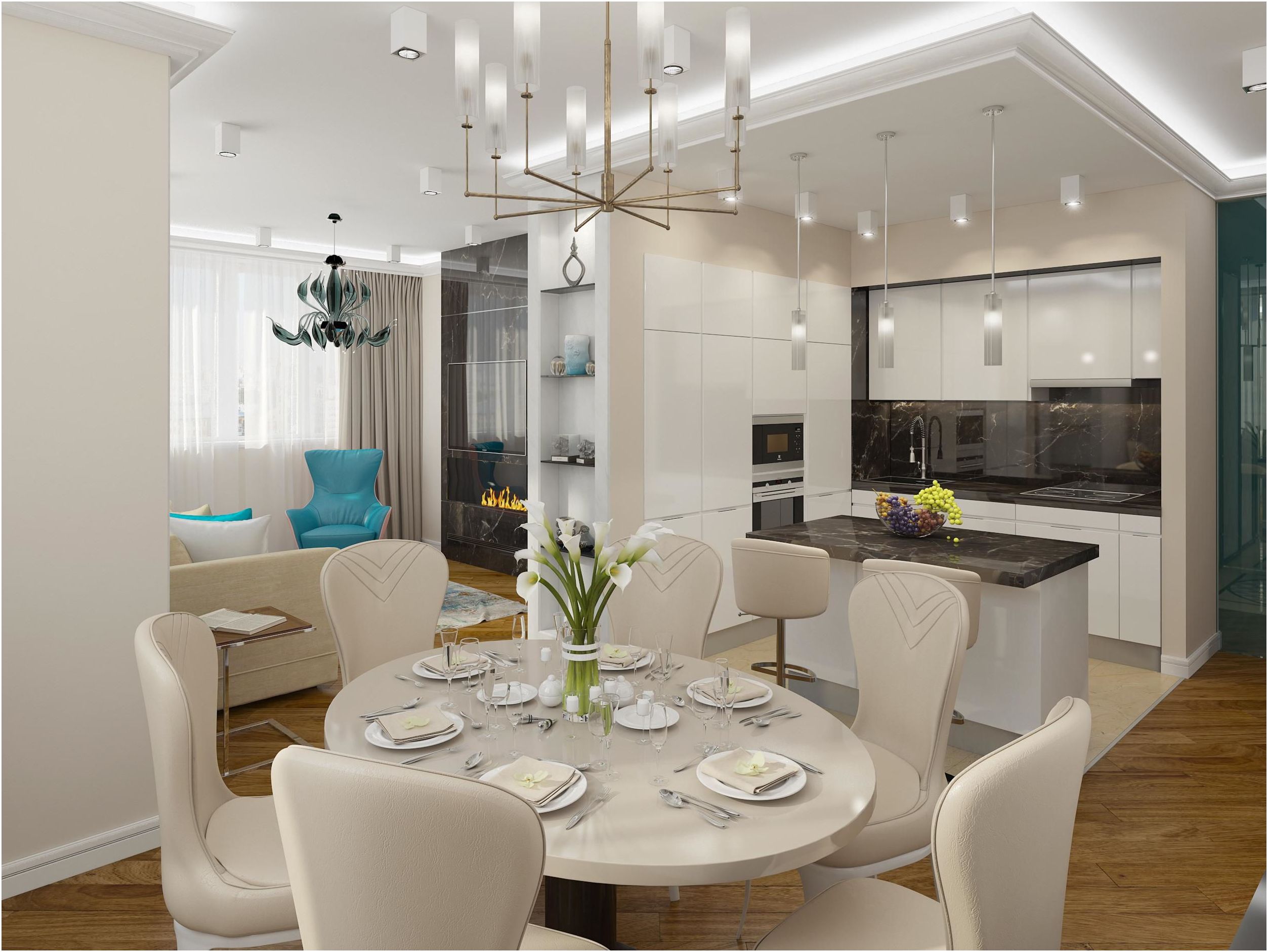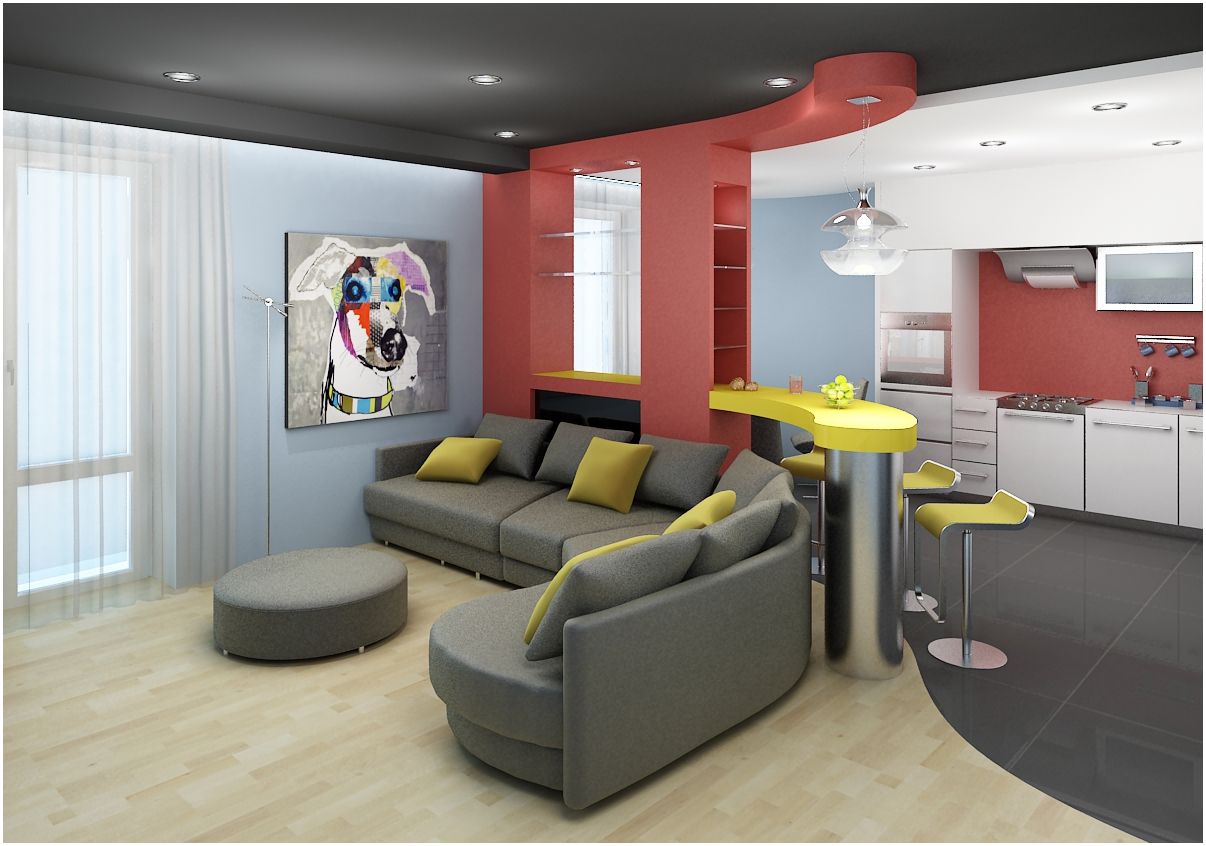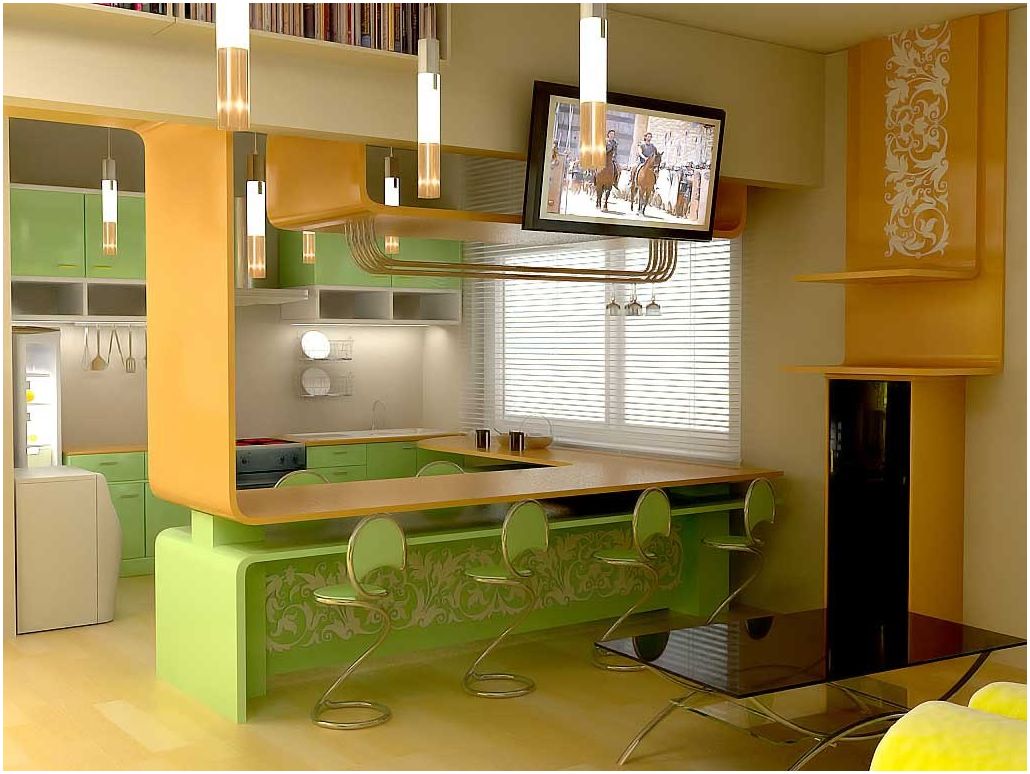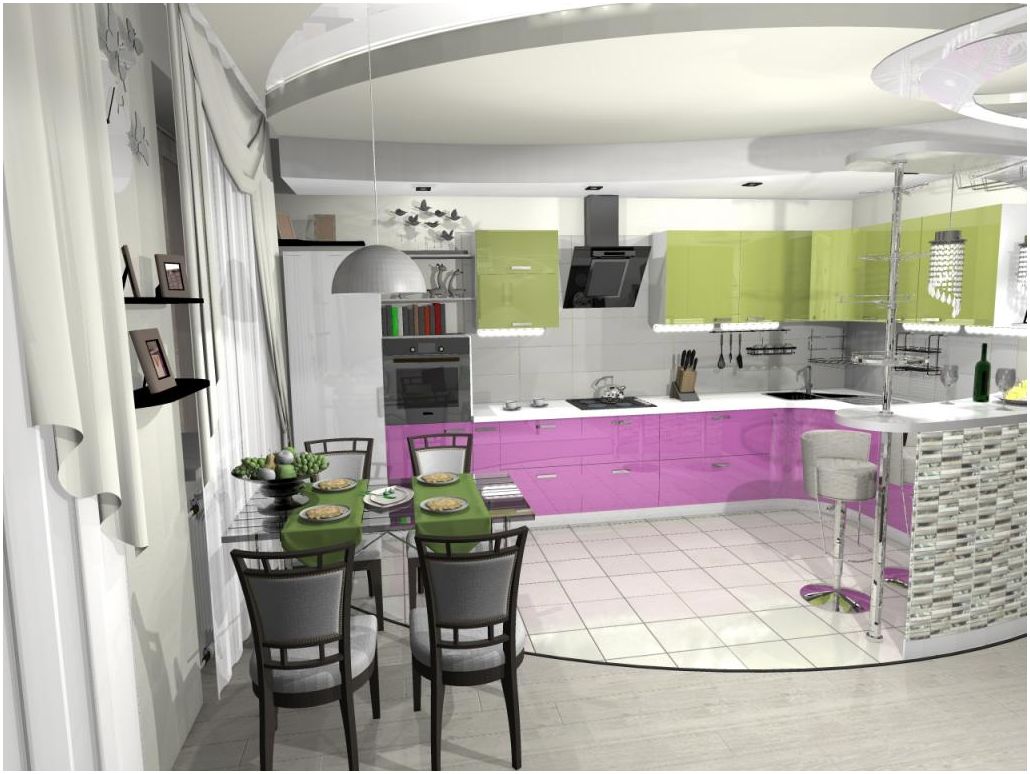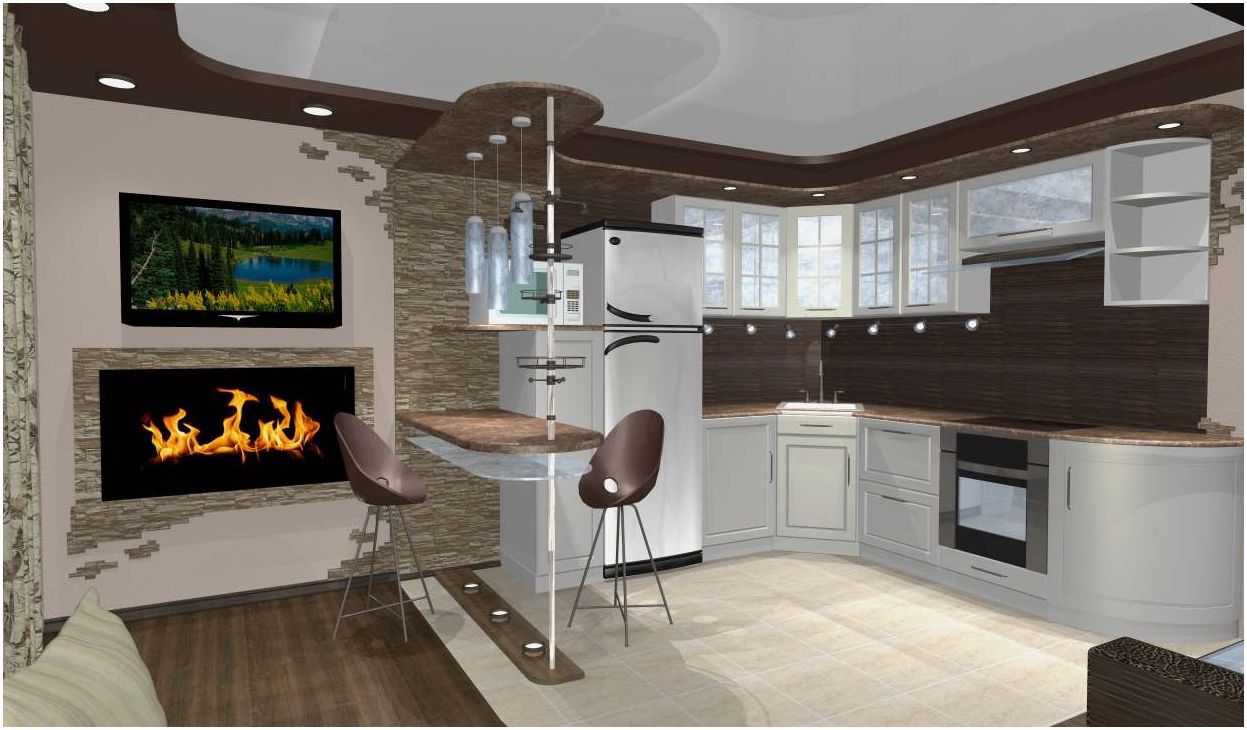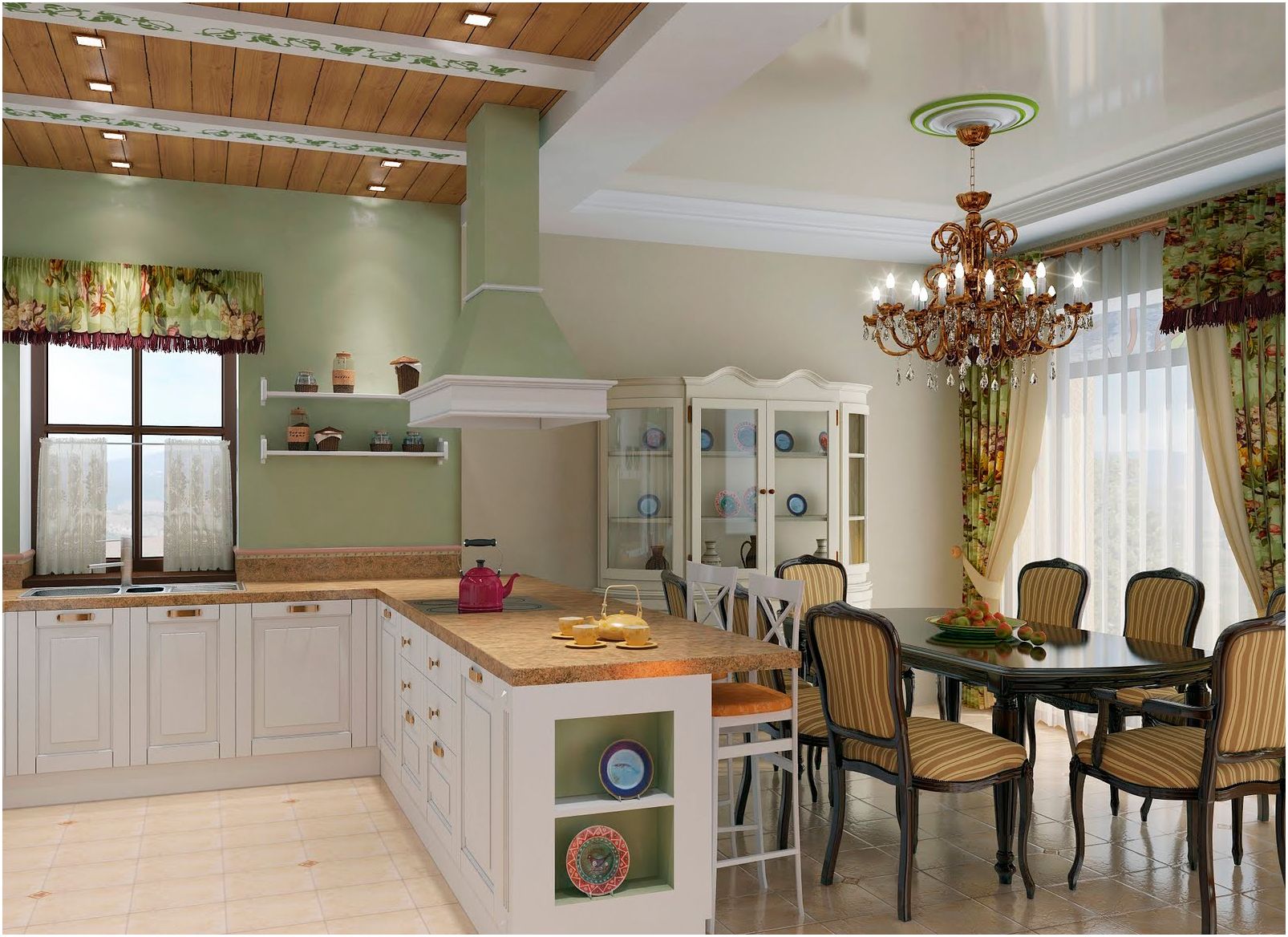 For the manufacture of a bar counter, various materials can be used, both the cheapest and most affordable for everyone's pocket, and the most expensive, exclusive ones. Various wood species, chipboard, plastic or metal can be used as raw materials. Stone is also a popular material; it can be both natural and artificial. In some cases, a bar is made of plasterboard or glass, in addition, there may be combined options.
Different materials can also be used as a decor for the counter, but often tiles, stone or brick are used here. When decorating, you need to take into account the configuration of the rack, its main purpose and location, in addition, it is important that it fits perfectly into the interior of the kitchen-living room, creating a single picture.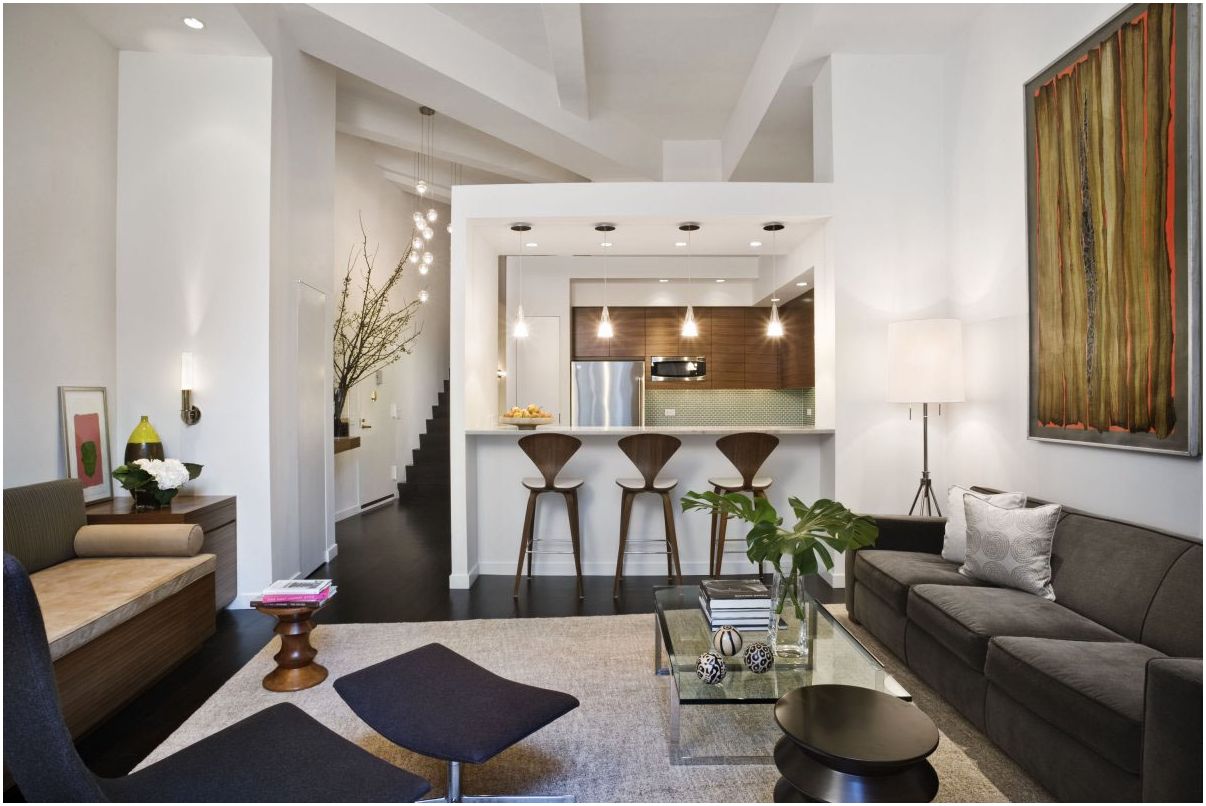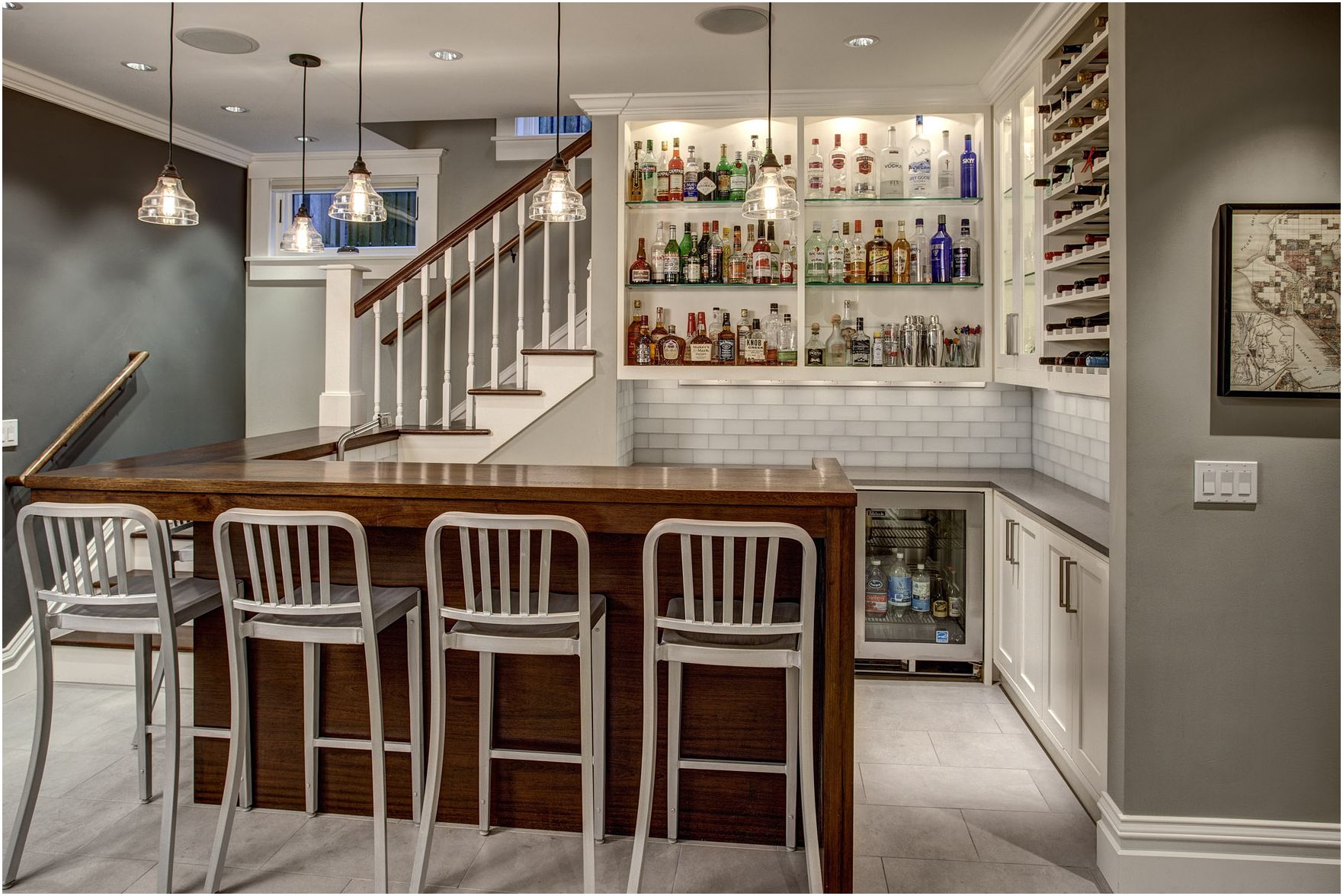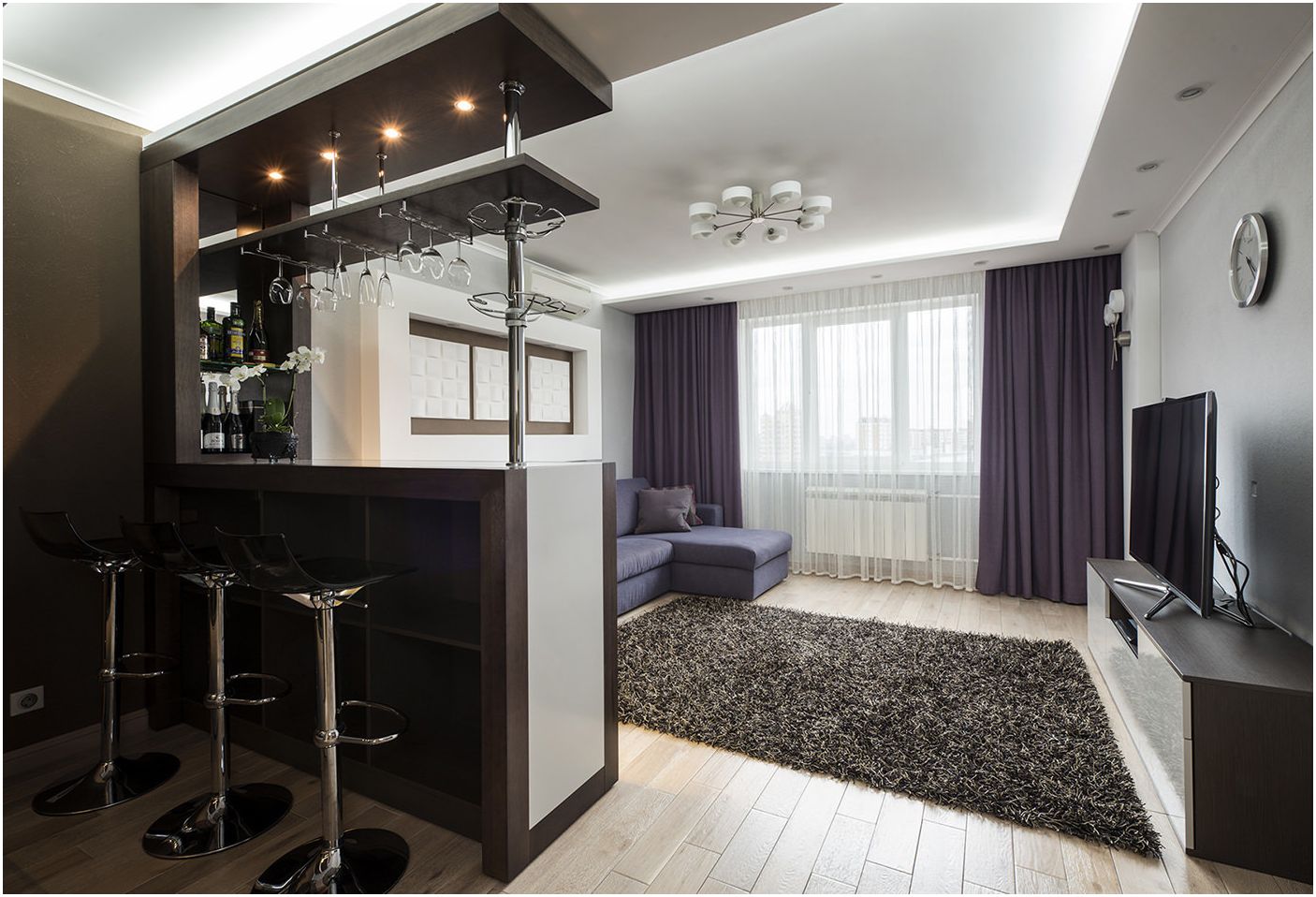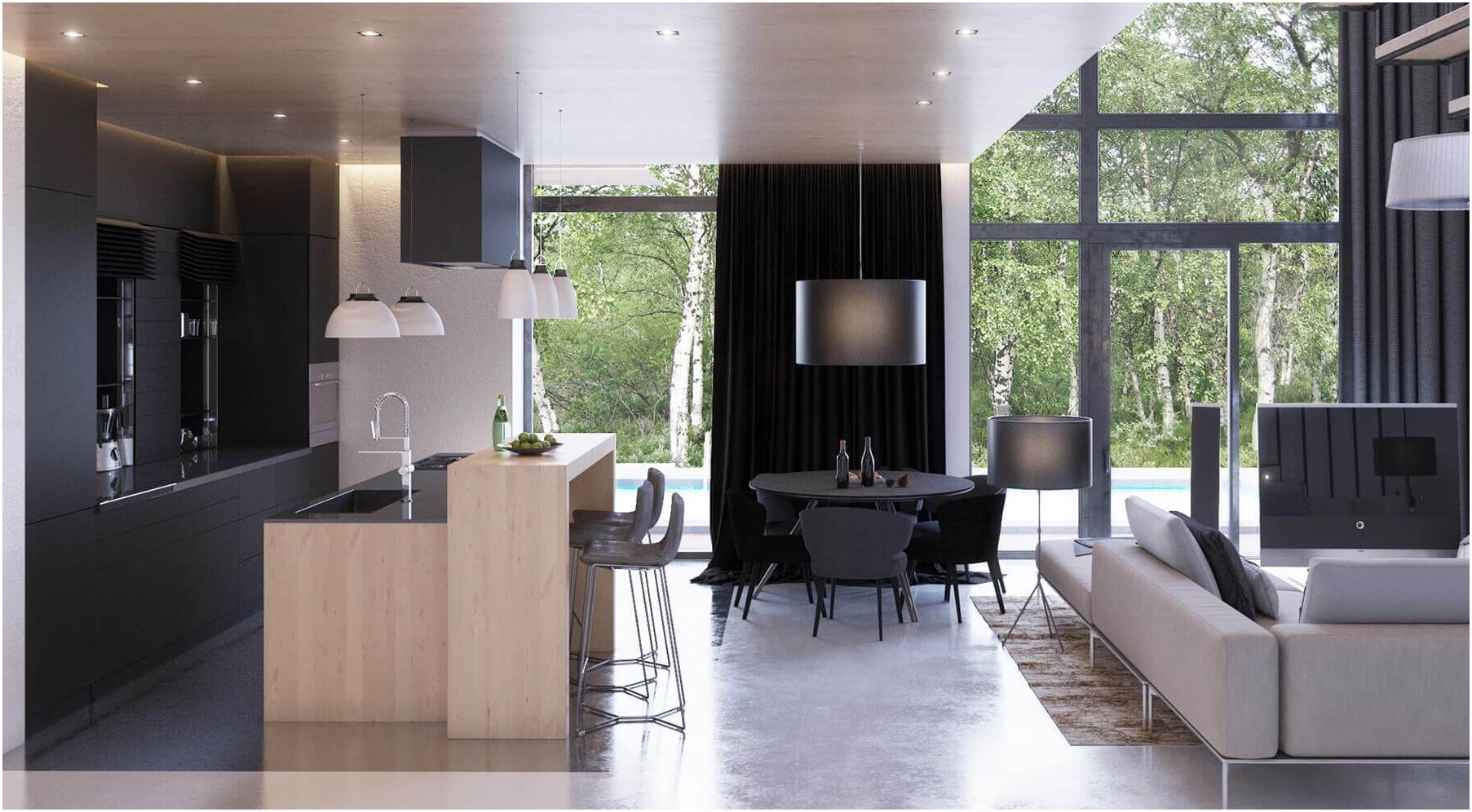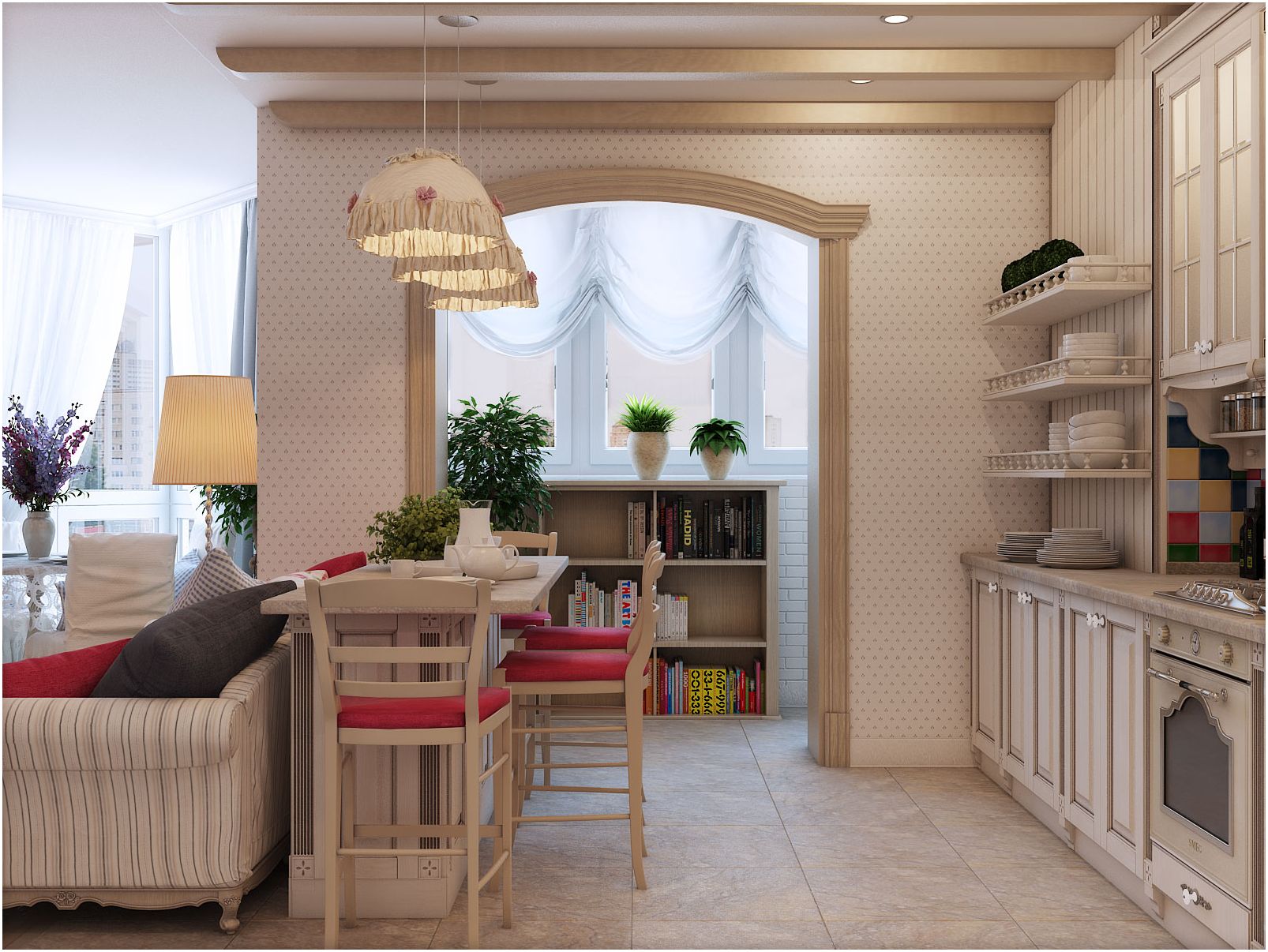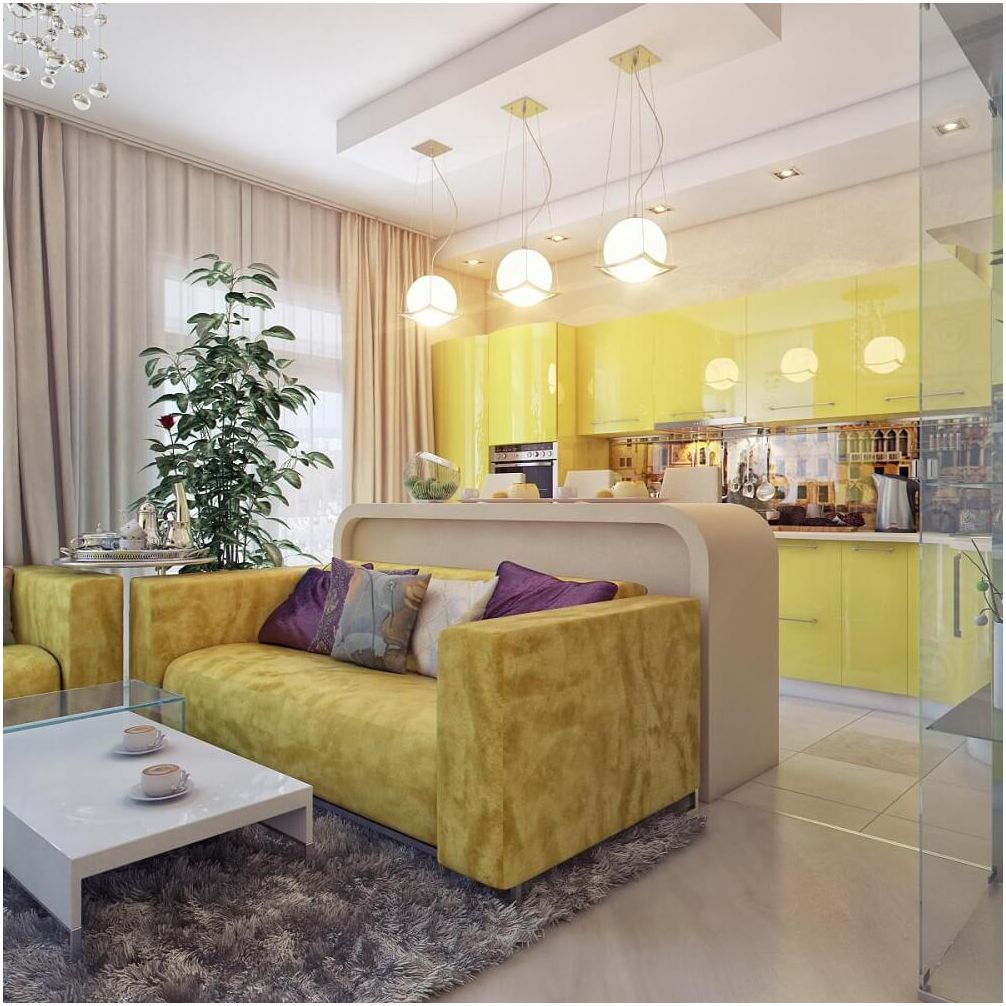 If you give preference to quality and a long service life, then you should pay special attention to such natural stones as quartz, marble and granite. At the same time, there is a drawback of such materials – their high price, however, it is worth noting that it is worth it. If there is no big money, but you want to use externally high-quality material, then marble can be replaced with Corian, outwardly it is identical, but the price is much lower. Wood is also a good material, the service life is shorter, but wood is able to bring zest to the interior and give the style a special status with pronounced lines.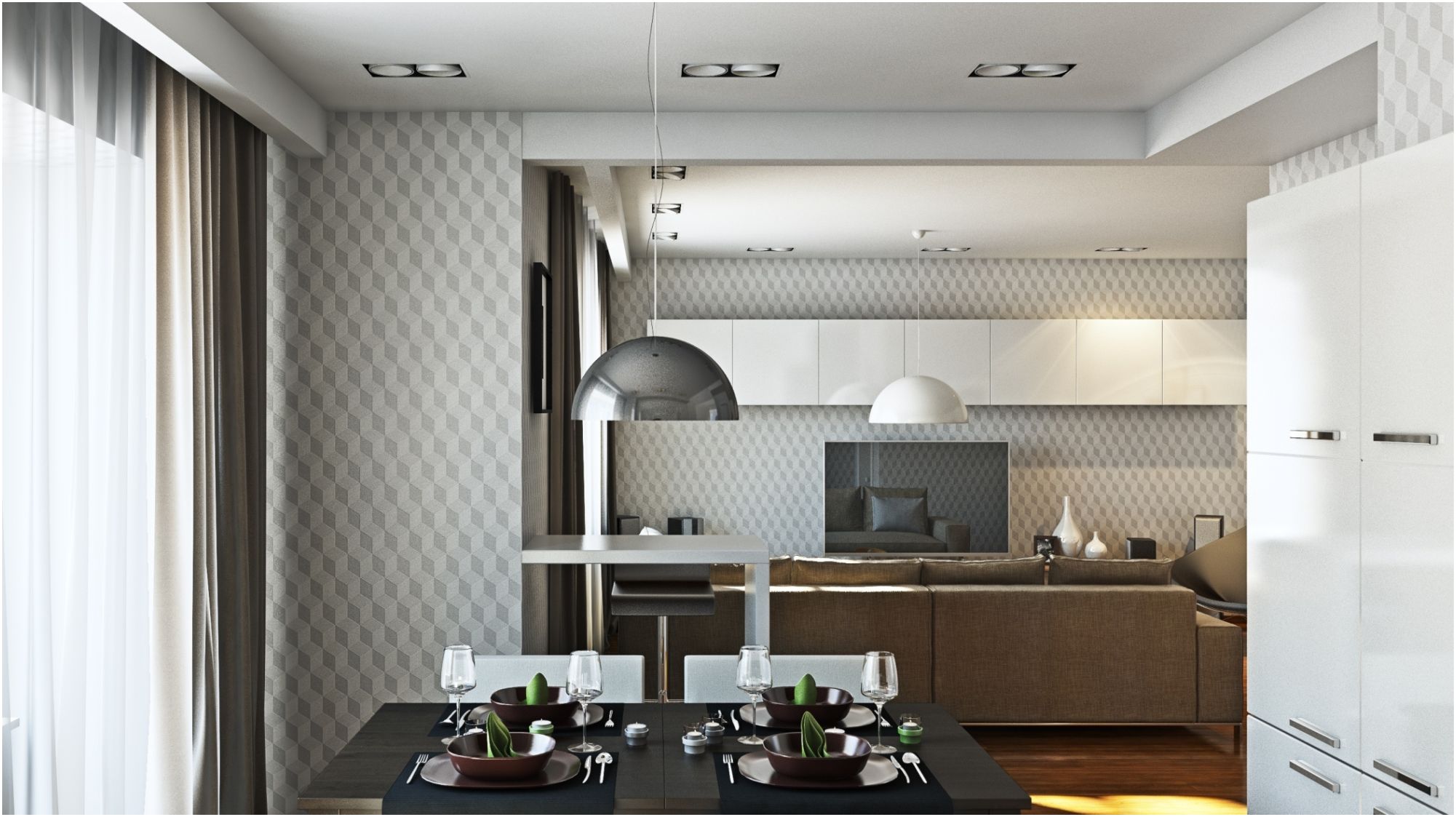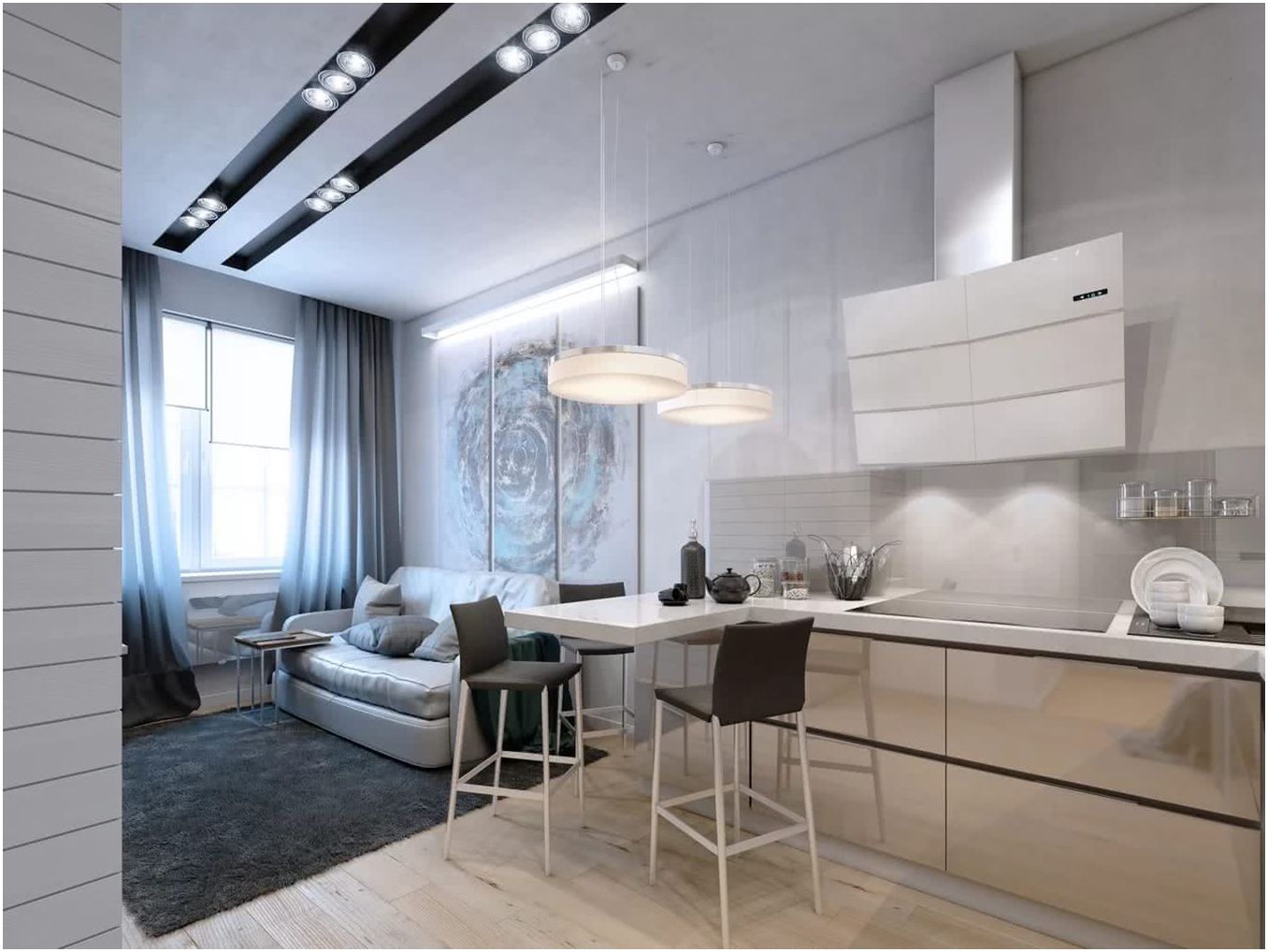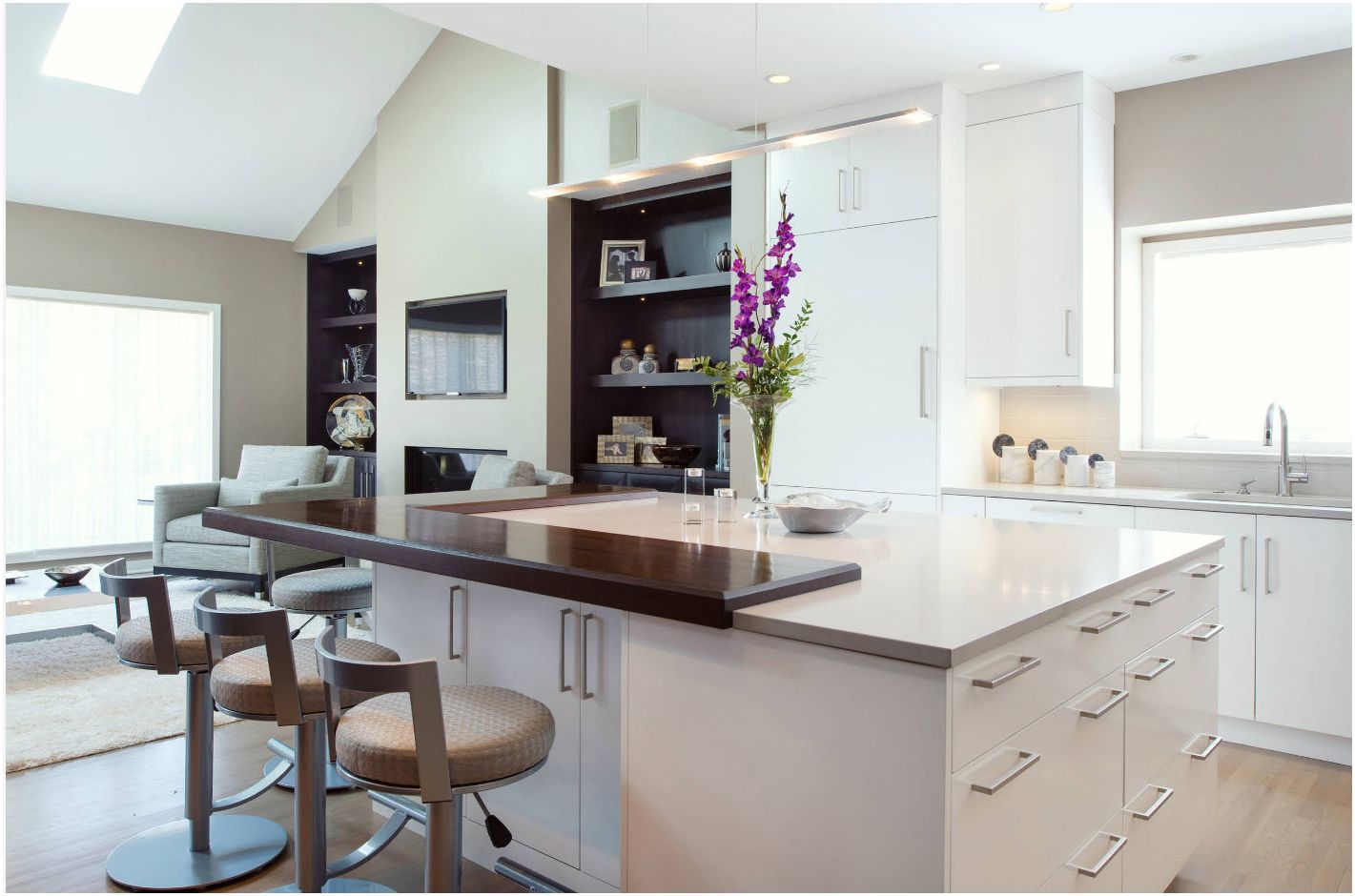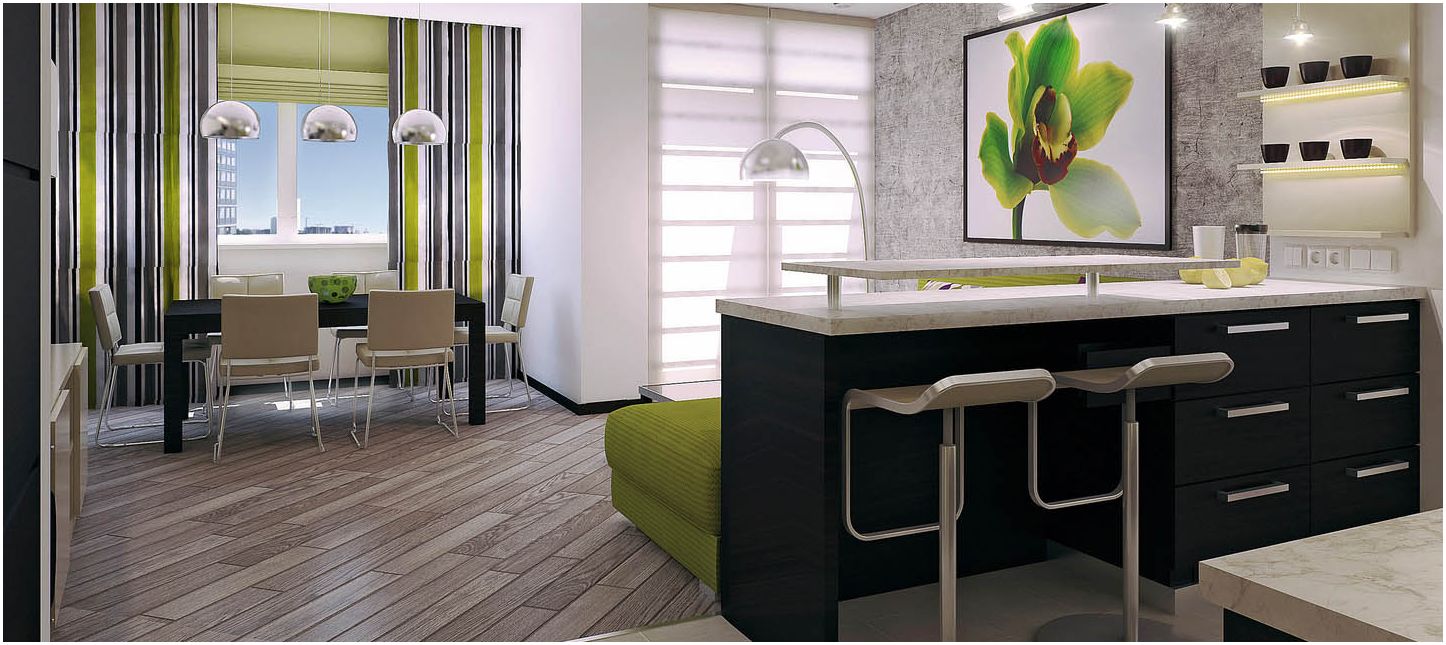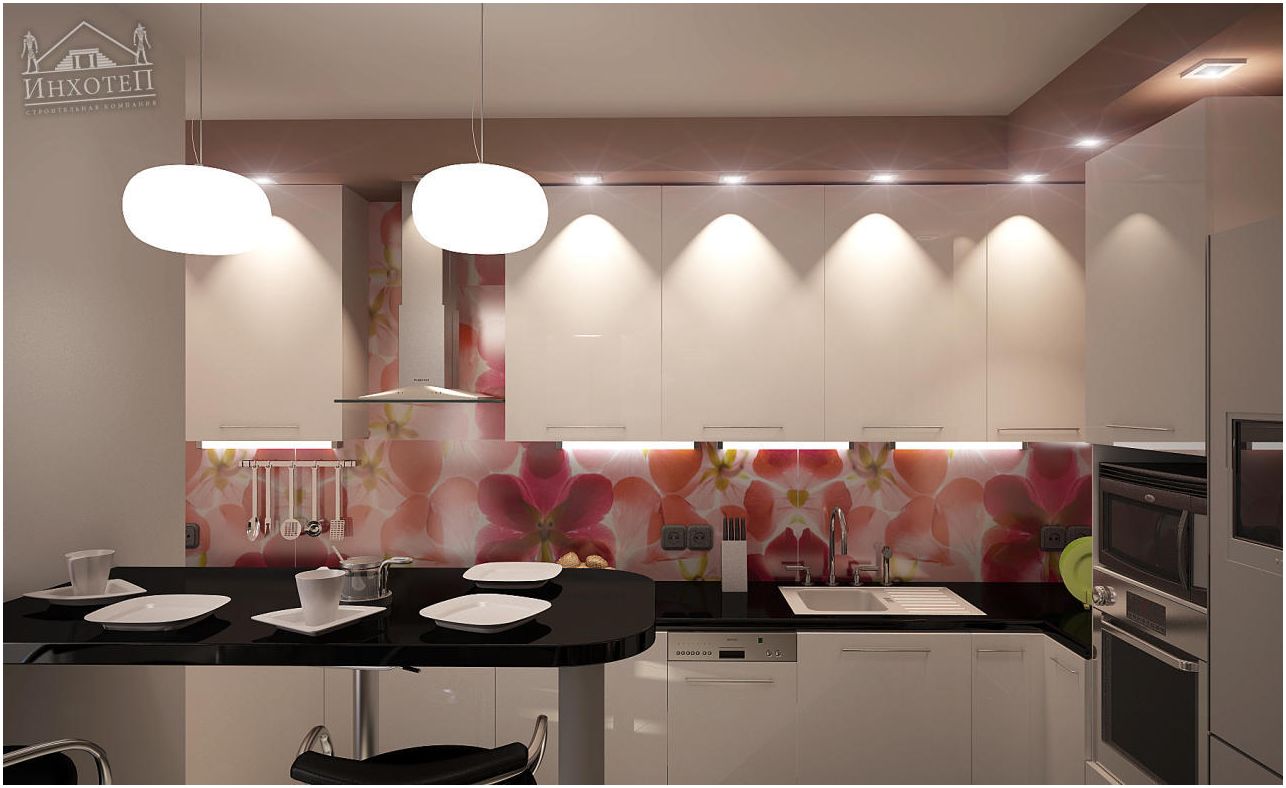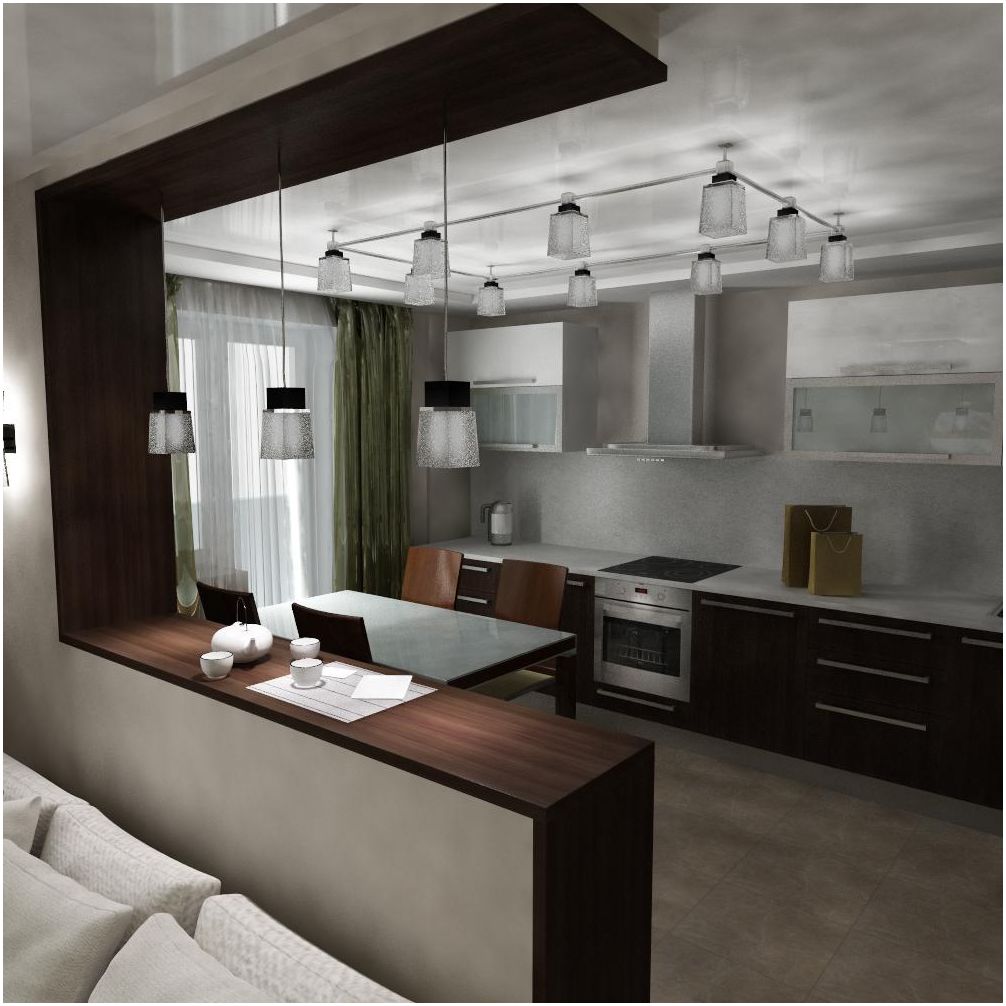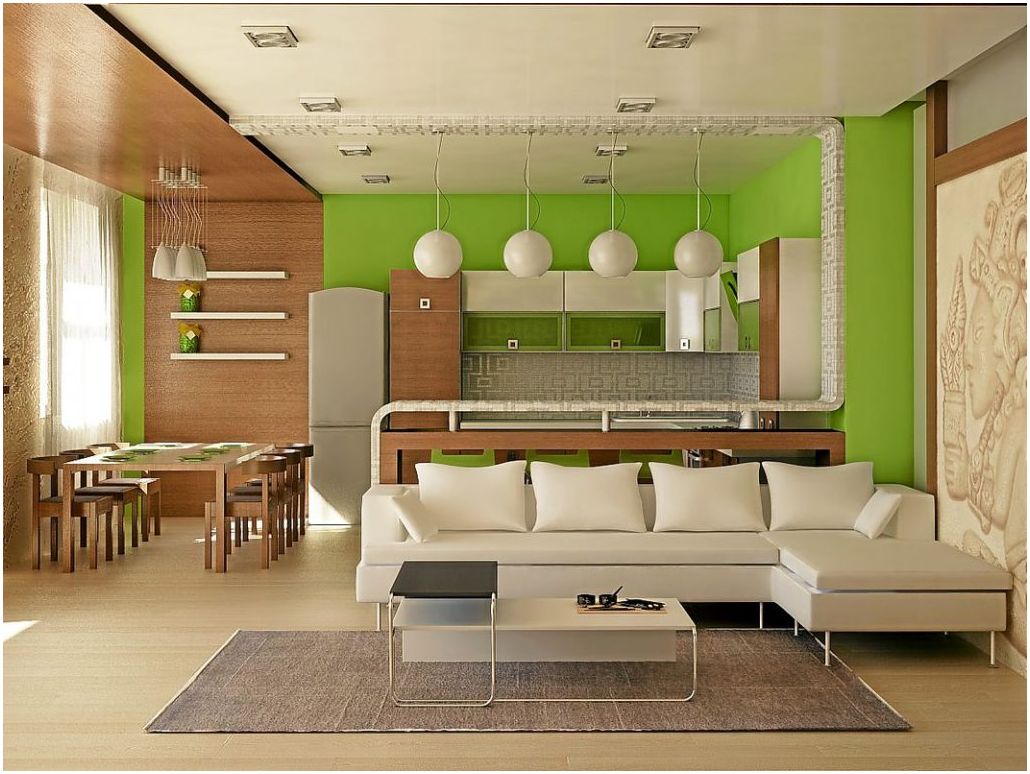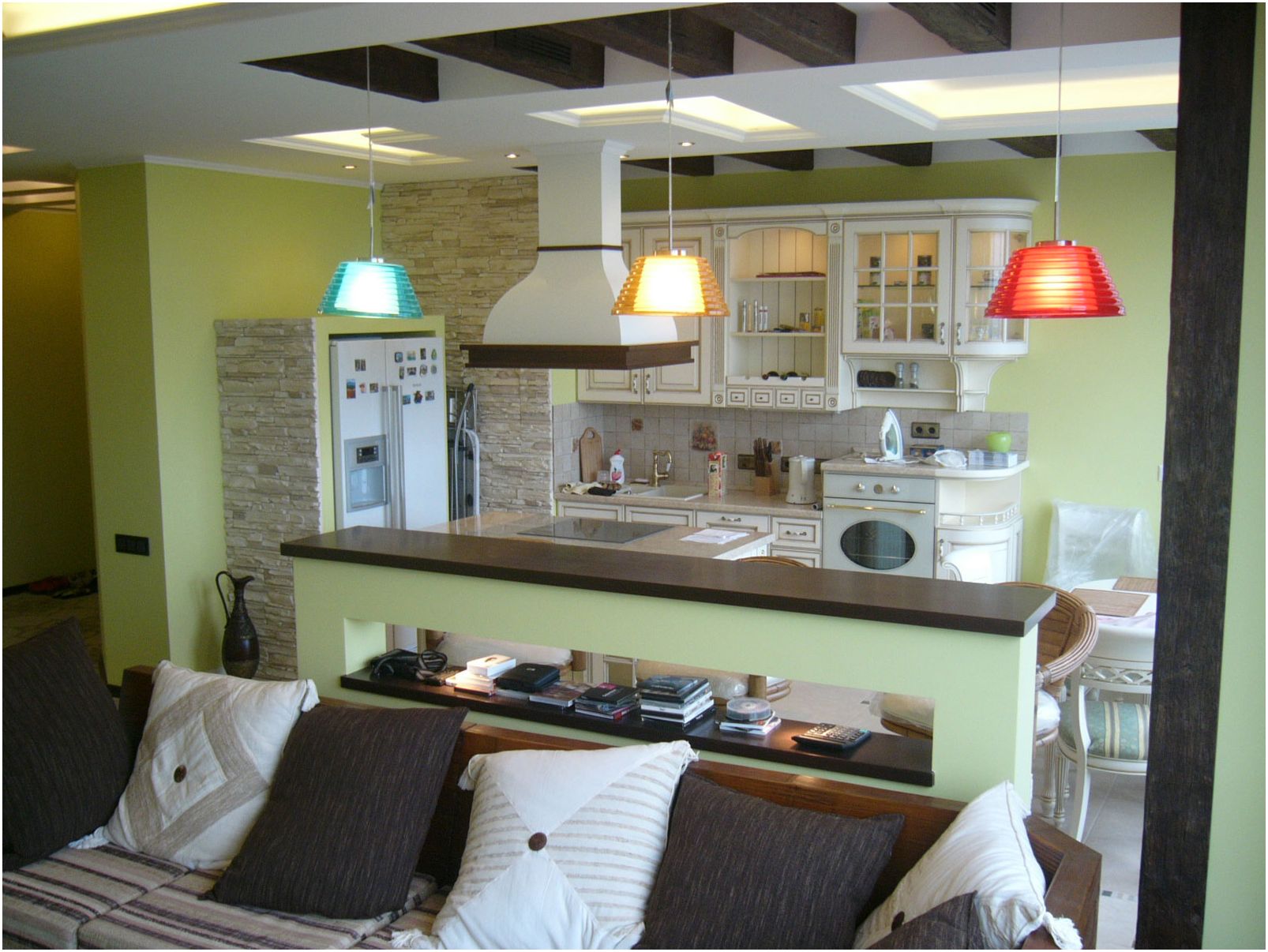 Bar counter application in a kitchen with limited space
At first, it may seem that in the kitchen, where there is practically no free space, the bar counter will become unnecessary and inappropriate, but this is not at all the case. In a small kitchen, it is a kind of find, also ideal for people who live without children or for those who live alone. This element of the interior can be used both as a dining table and as a bar counter for evening gatherings with friends over delicious cocktails..
Advantages of using a bar counter in a small kitchen:
Saving space due to small dimensions, the chairs can be easily hidden under the counter and free up a couple of additional square meters.

If the rack is equipped with shelves, you can store kitchen items and utensils here, hide dishes or other little things used here..

It is best to use a stand that will be aligned with the work surface and be its logical continuation.
Even small rooms can organically accommodate a two-meter kitchen with two or three chairs. This option is enough for several people to sit comfortably here. In a small kitchen, it is better to use laconic compact furniture (for example, transparent plastic chairs), which will not overload the space.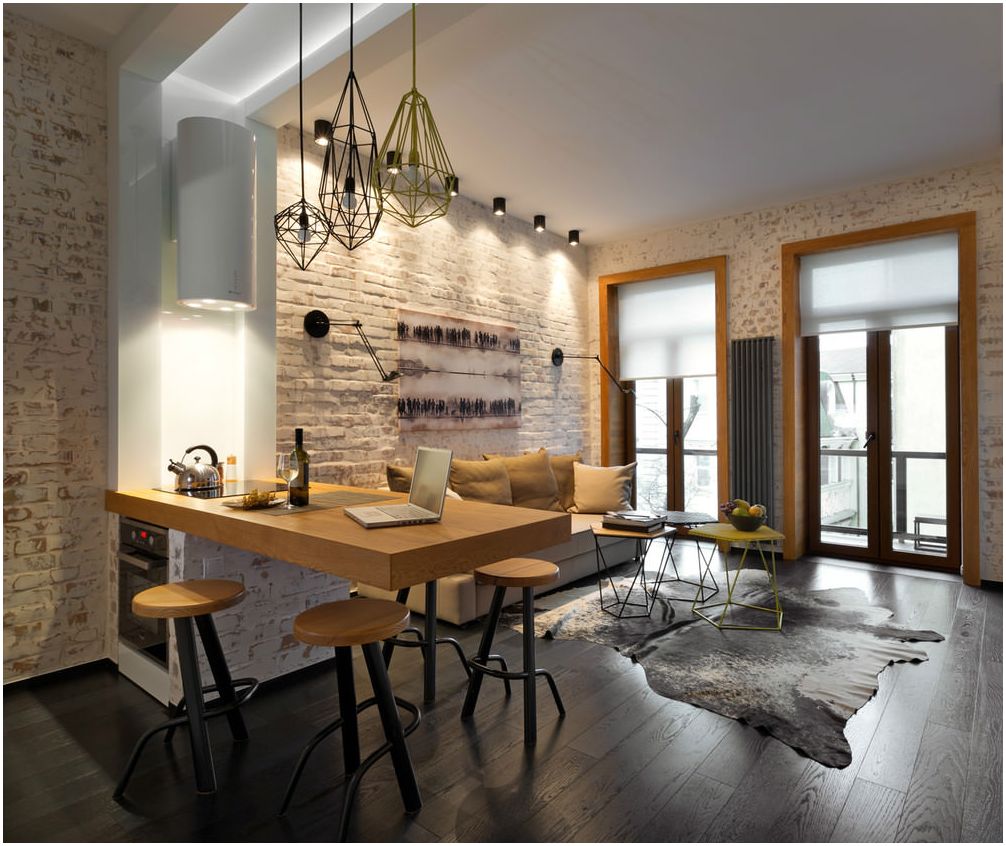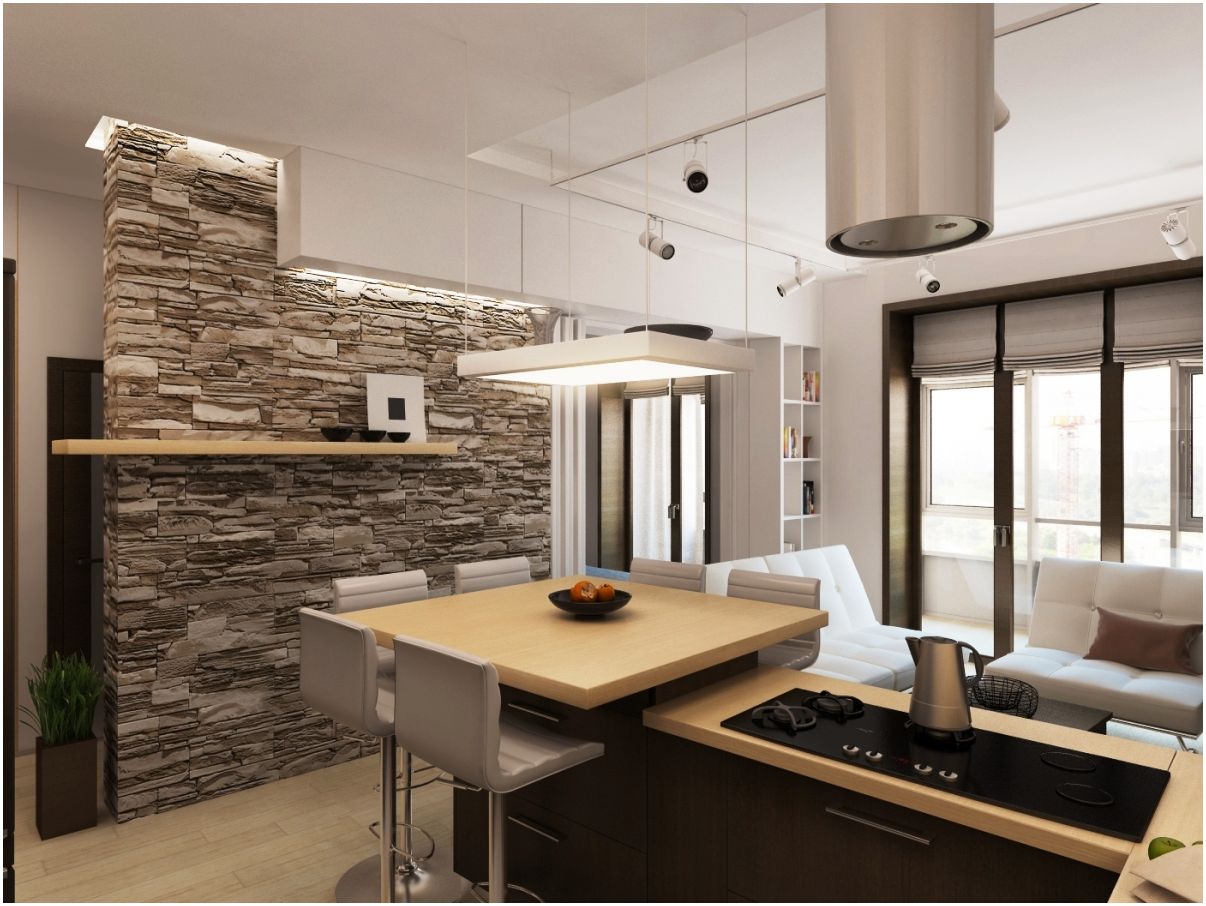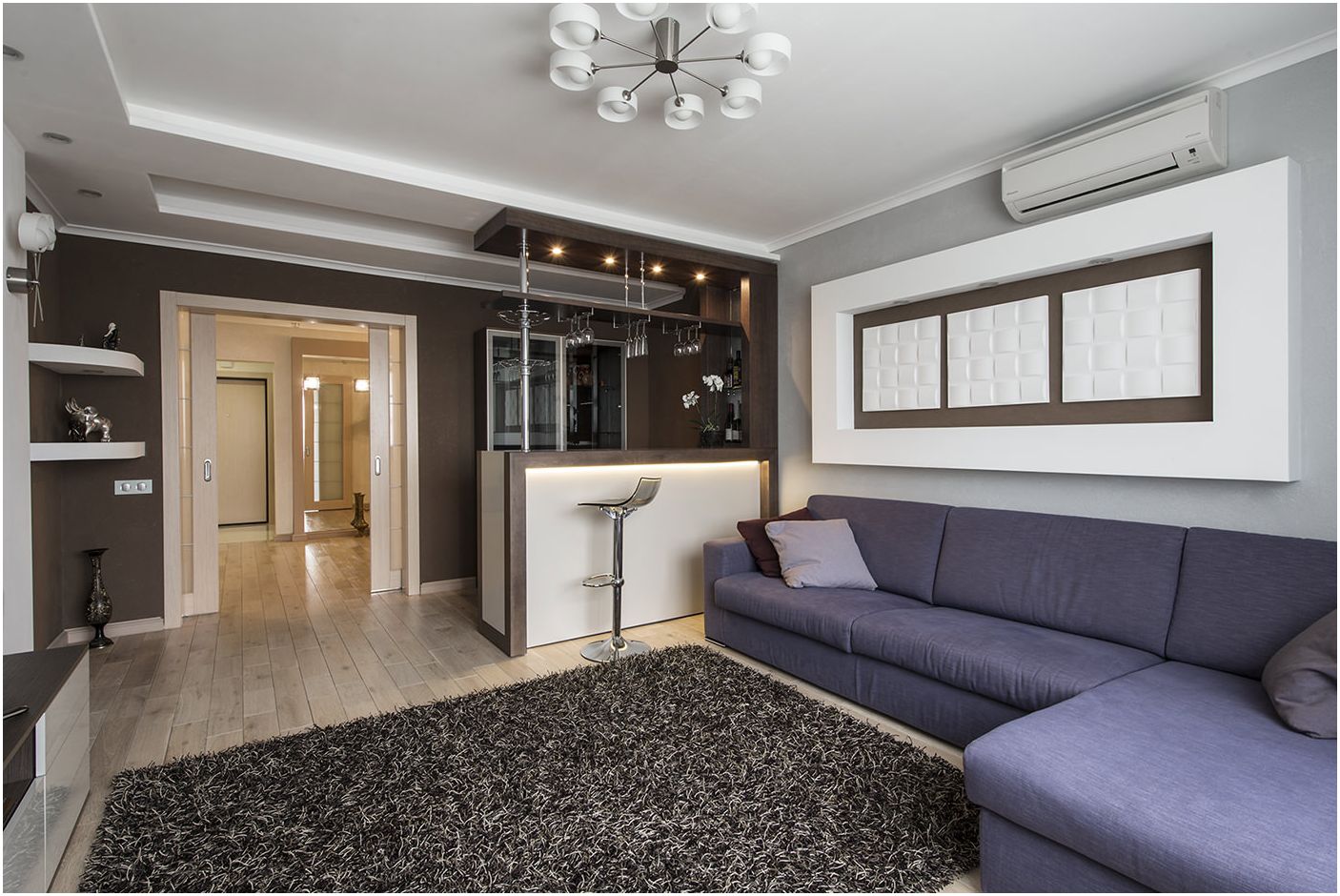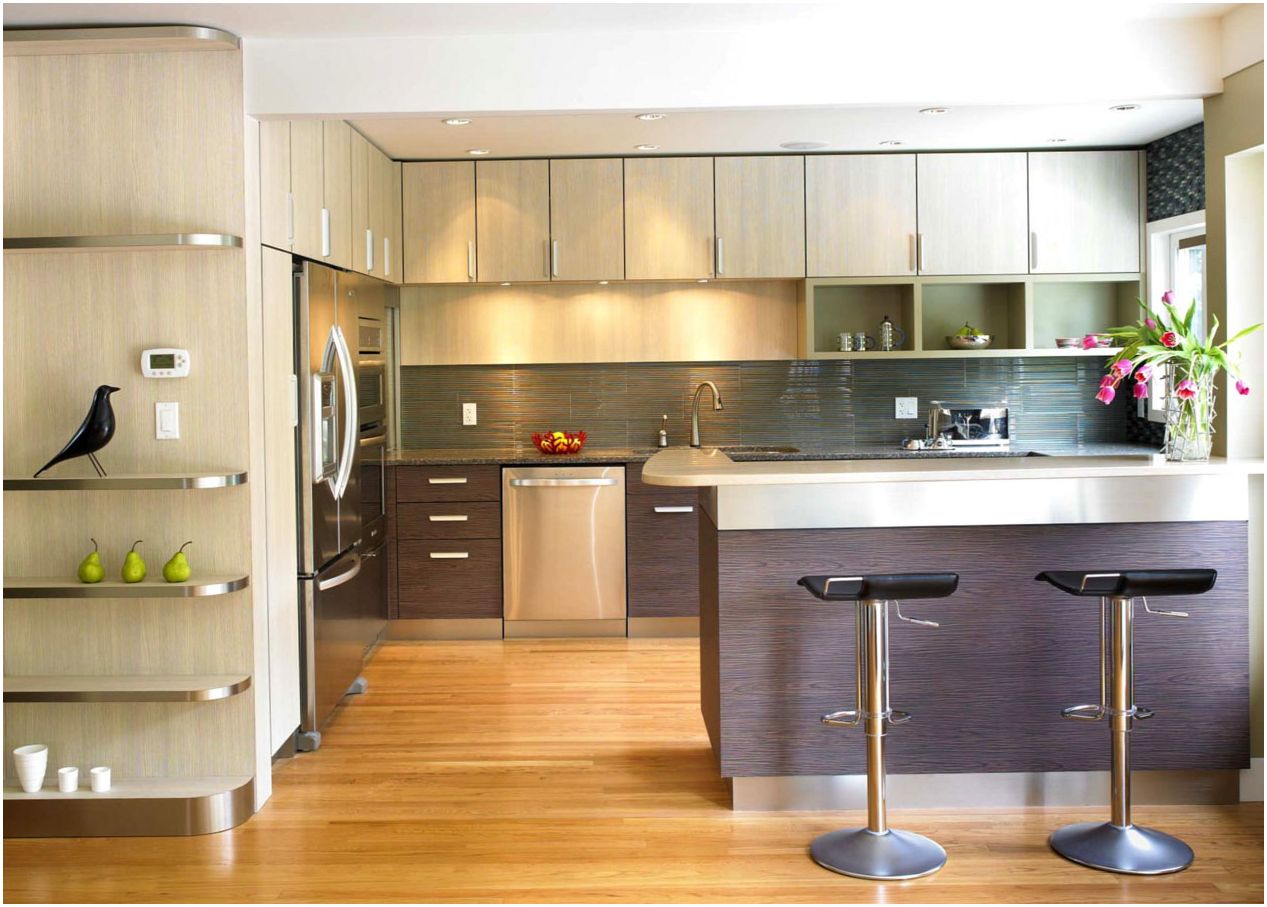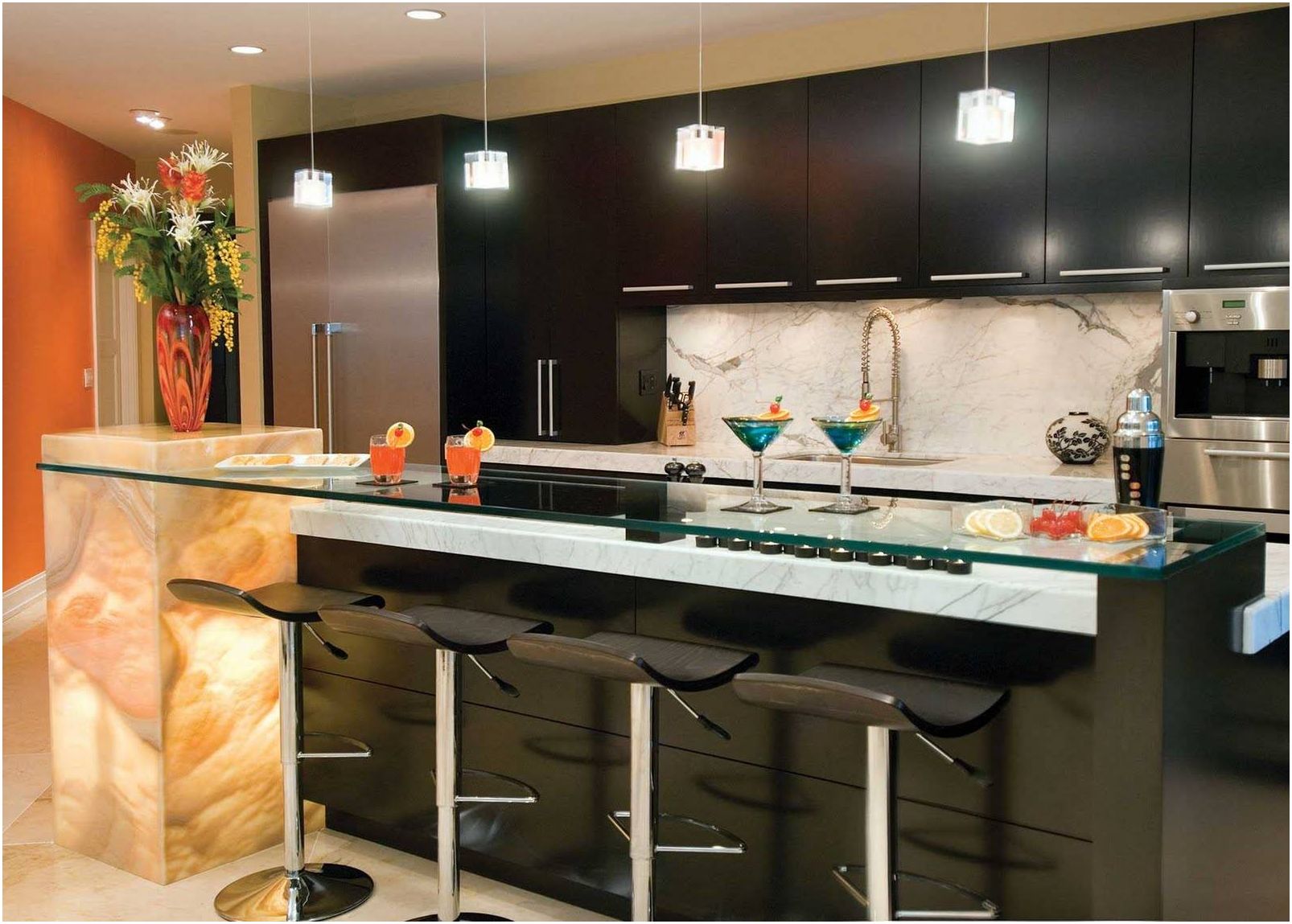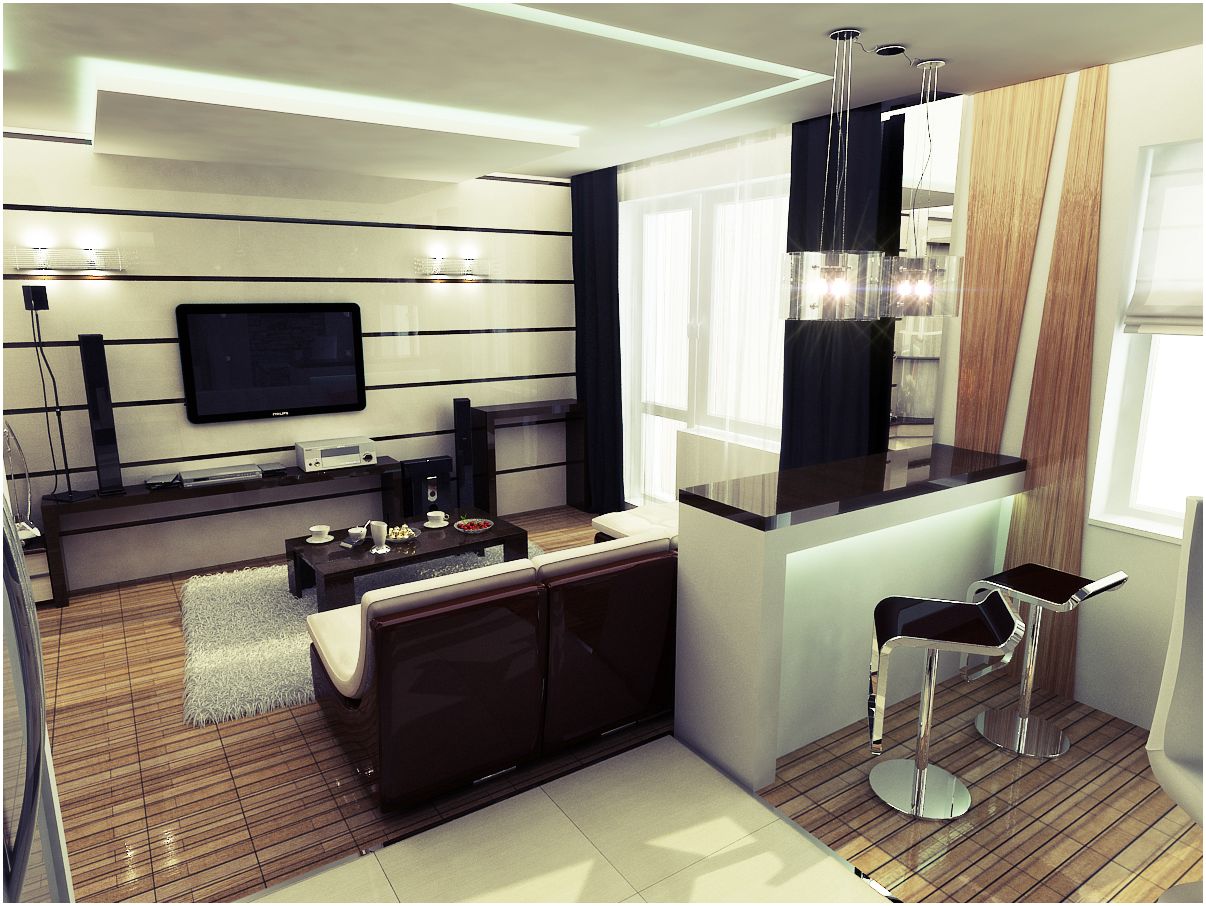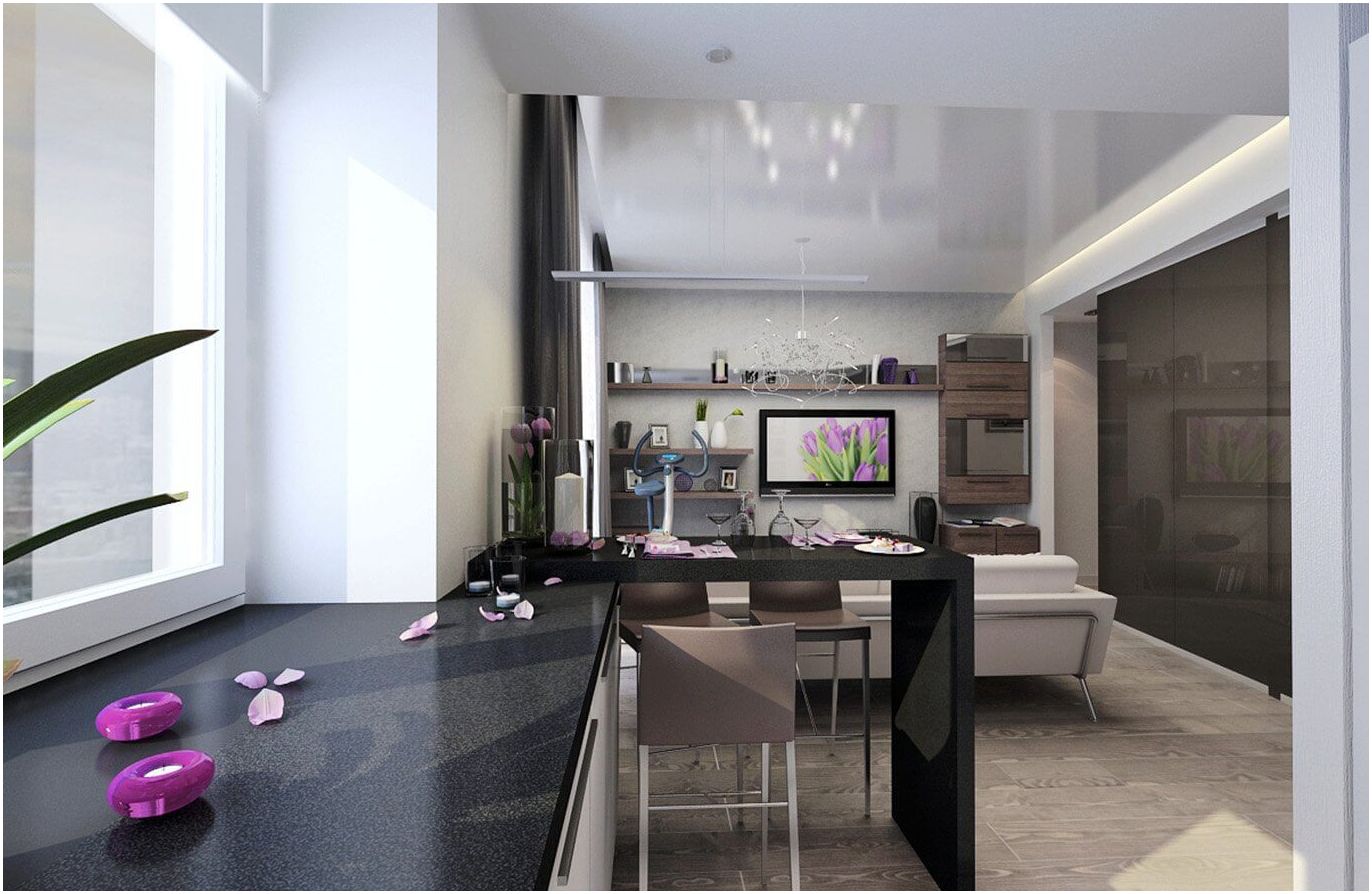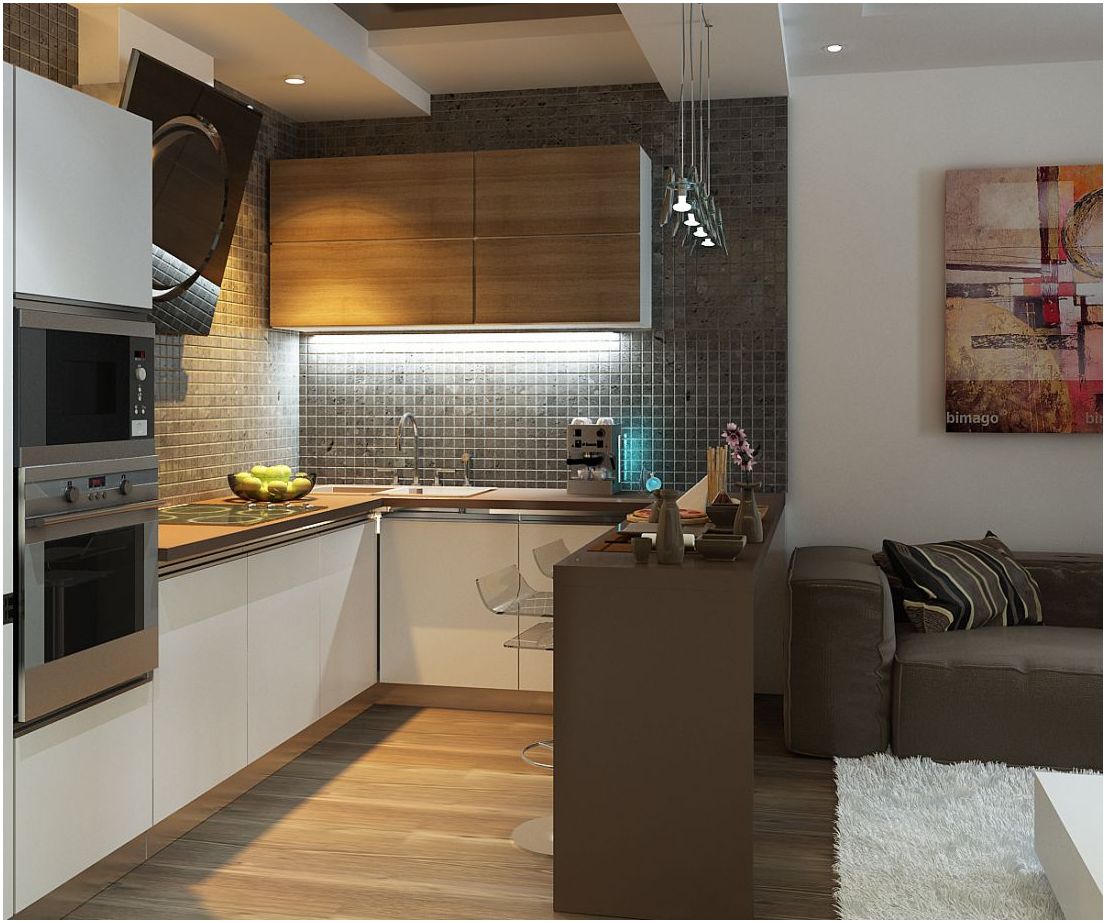 Good luck!