An open-plan room can be one of the most versatile spaces in your home. A shared space usually offers more space than a traditional indoor space, so you can use it for multiple purposes, such as combining a kitchen with a living and dining room. However, while it can be an extremely rewarding space in the home, the open room is often a decorating challenge. If you have at your disposal a kitchen-living room of 40 sq. m, then consider a few basic tips to create a stylish, comfortable space for your family.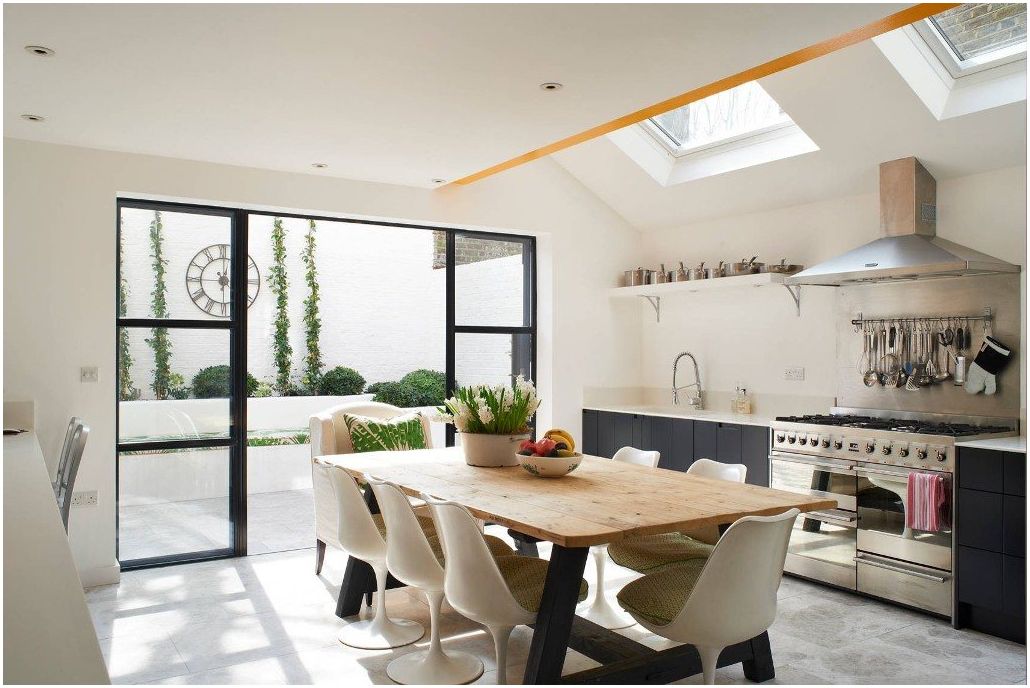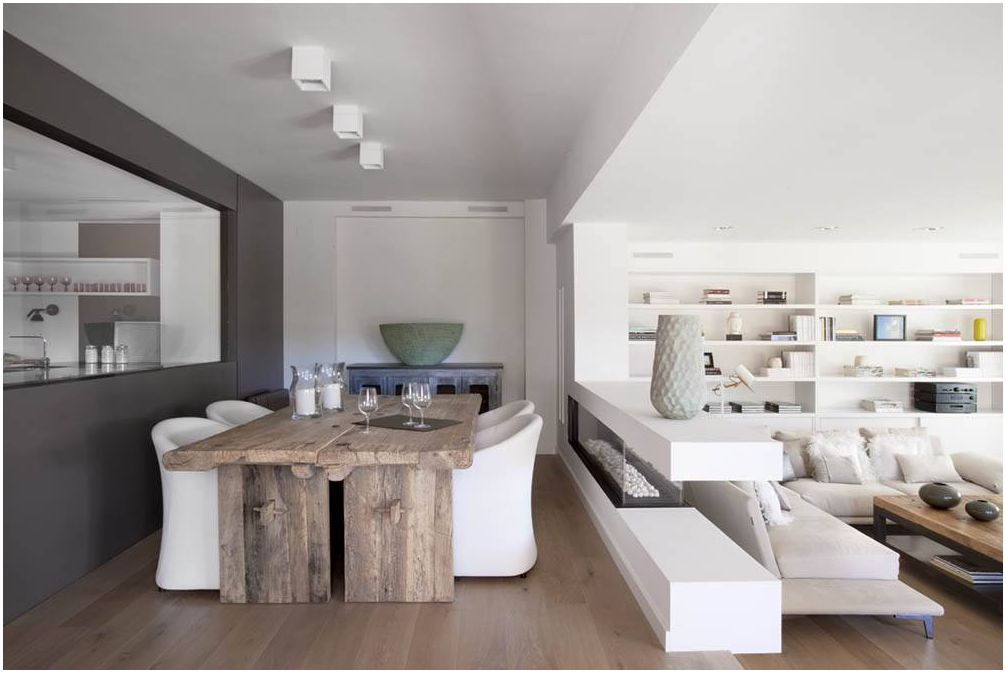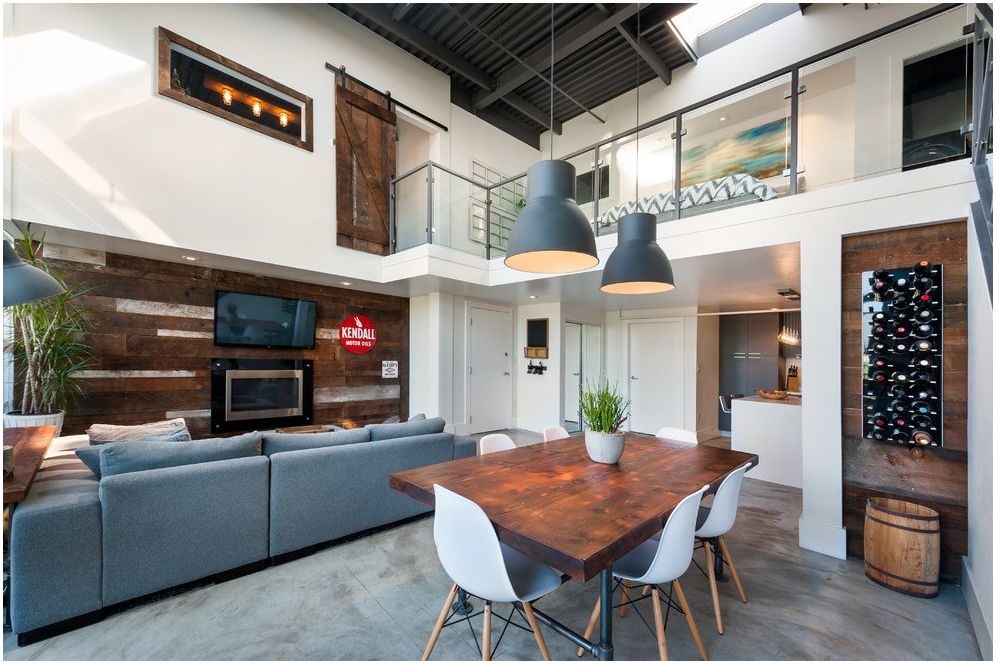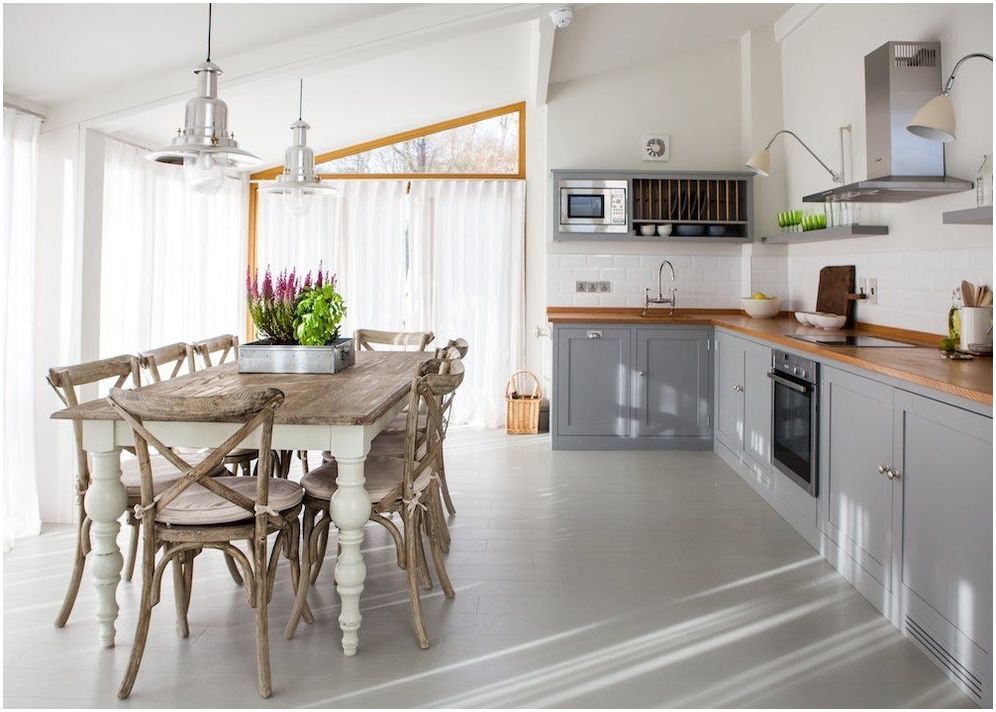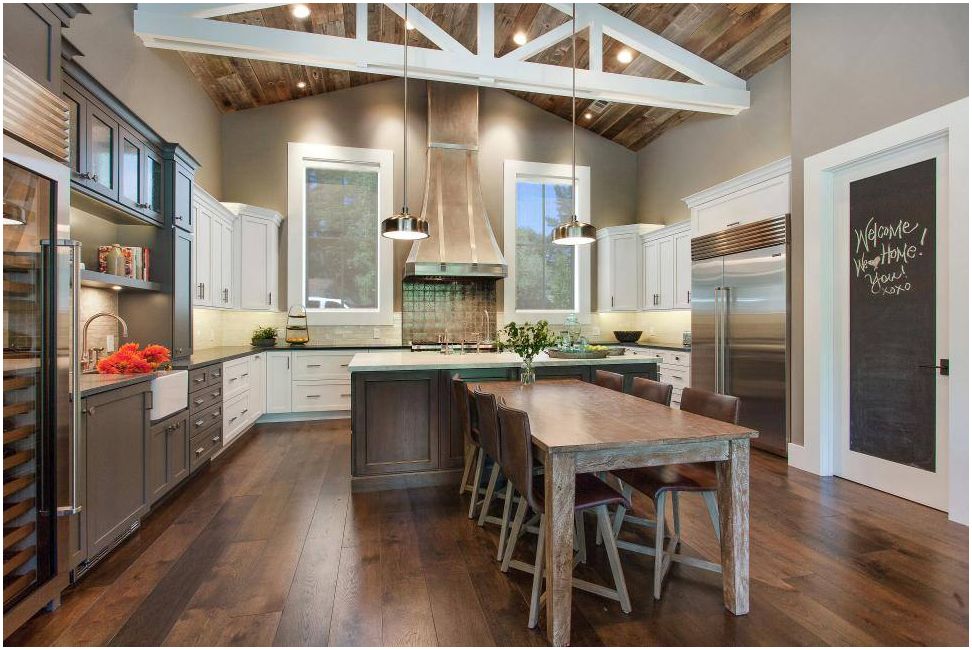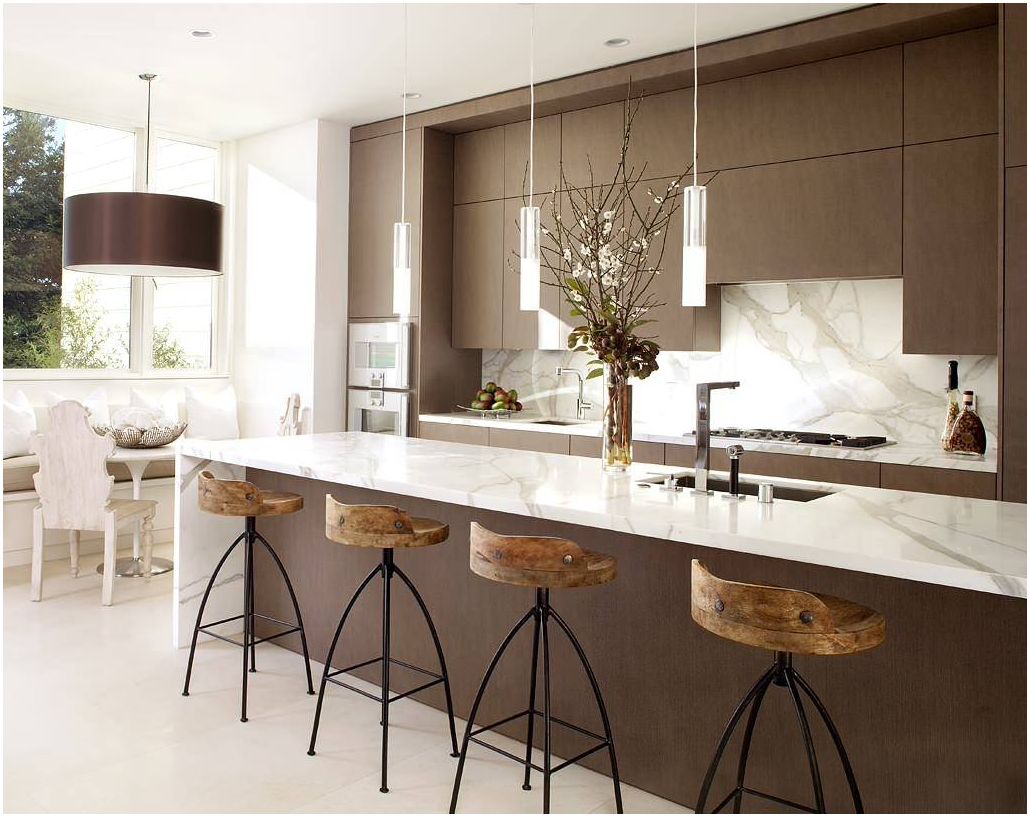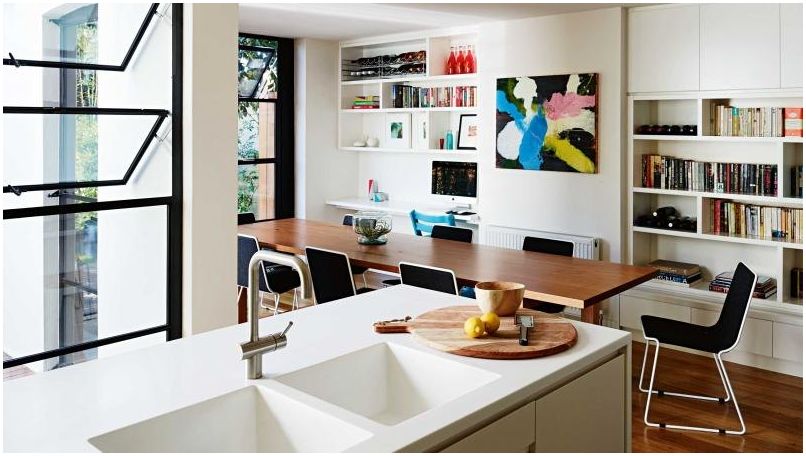 The color palette in the design of the kitchen-living room 40 sq. m
In an open-plan room, it is important to maintain a uniform color palette so that all areas of the room visually merge with each other. Painting the walls with a neutral color such as white, cream, brown, gray or dark brown is usually the best option because you can use a variety of bright accents of furniture and other accessories that coordinate perfectly with the surfaces..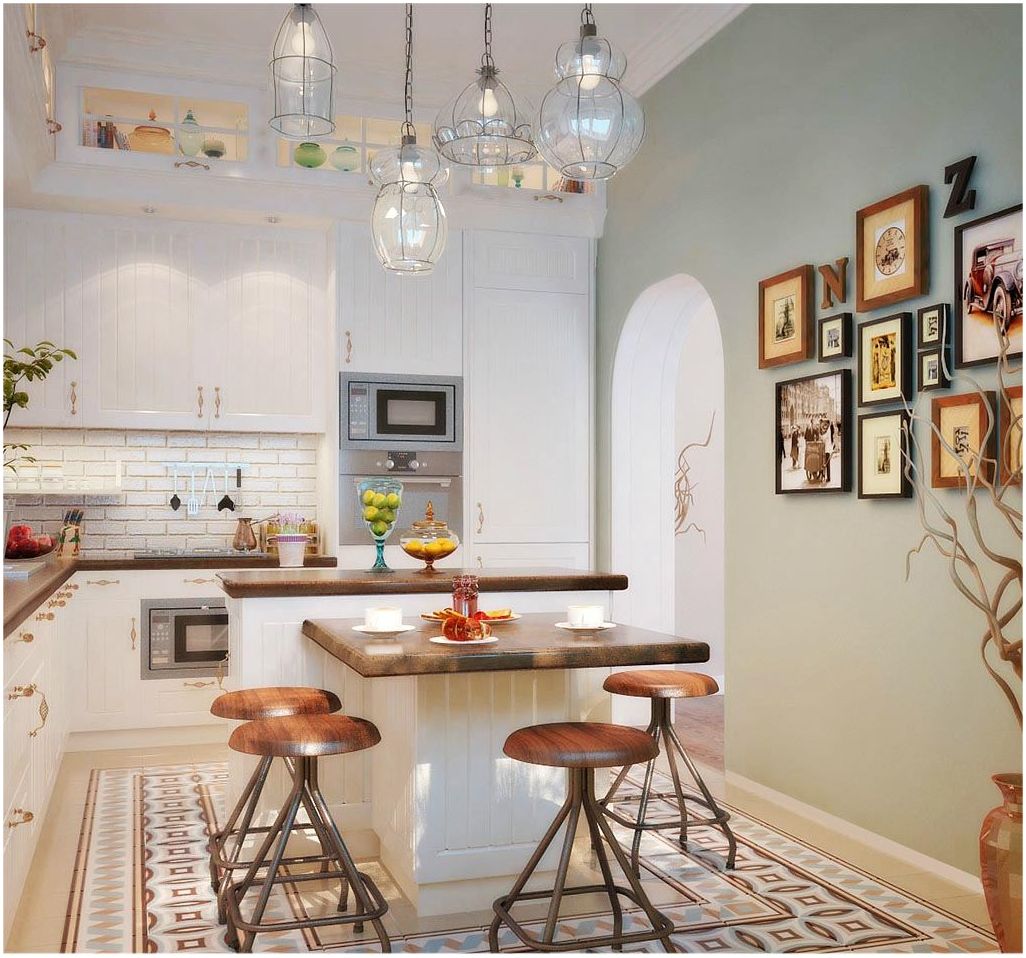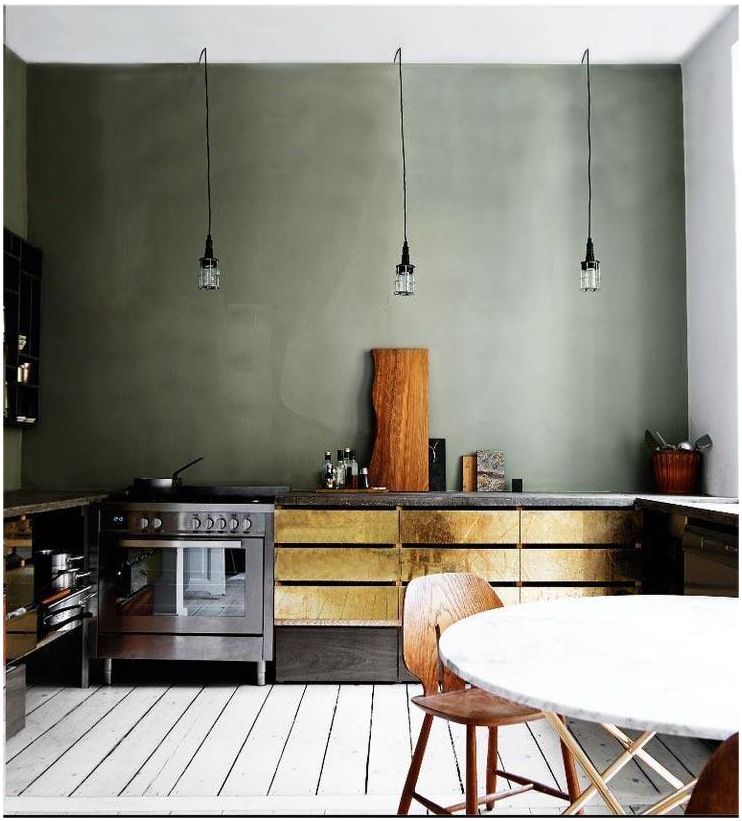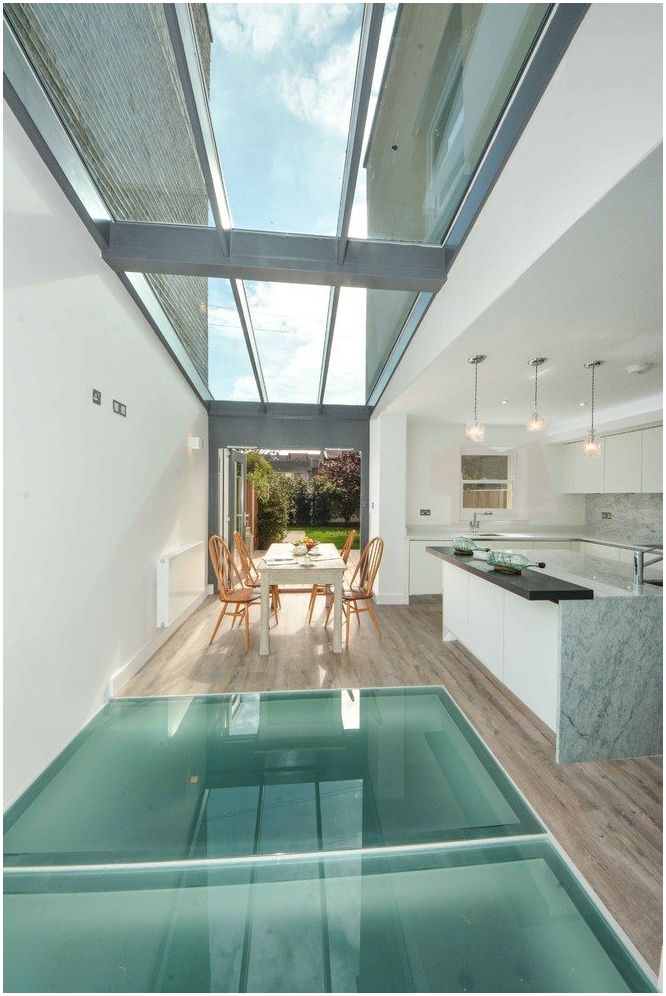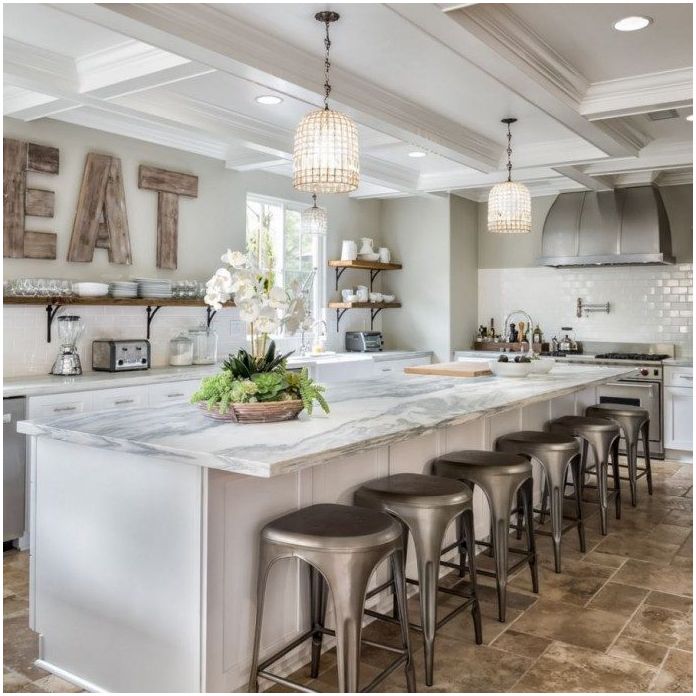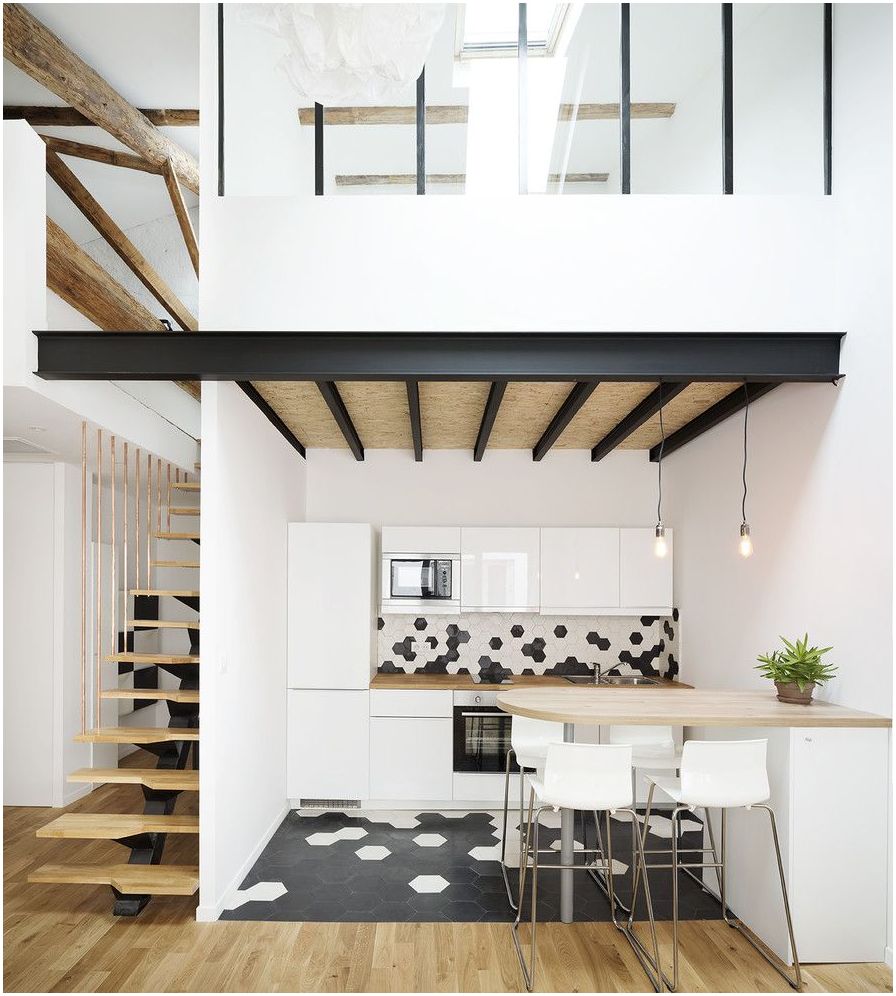 If you prefer beige, you can use an earthy color palette for the space and add accents of chocolate, brown, blue, green and terracotta to different areas of the room. For white walls, you can use a nautical color palette that includes shades such as blue, green, brown and yellow. You can apply a different color to each area of ​​the room, but you still end up with harmonious integrity in the space..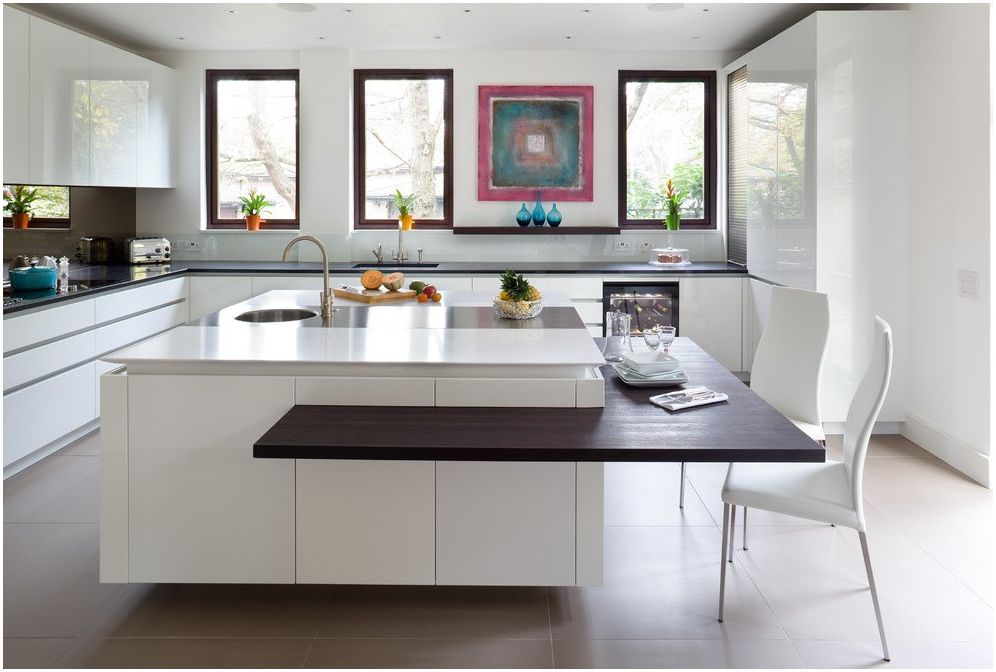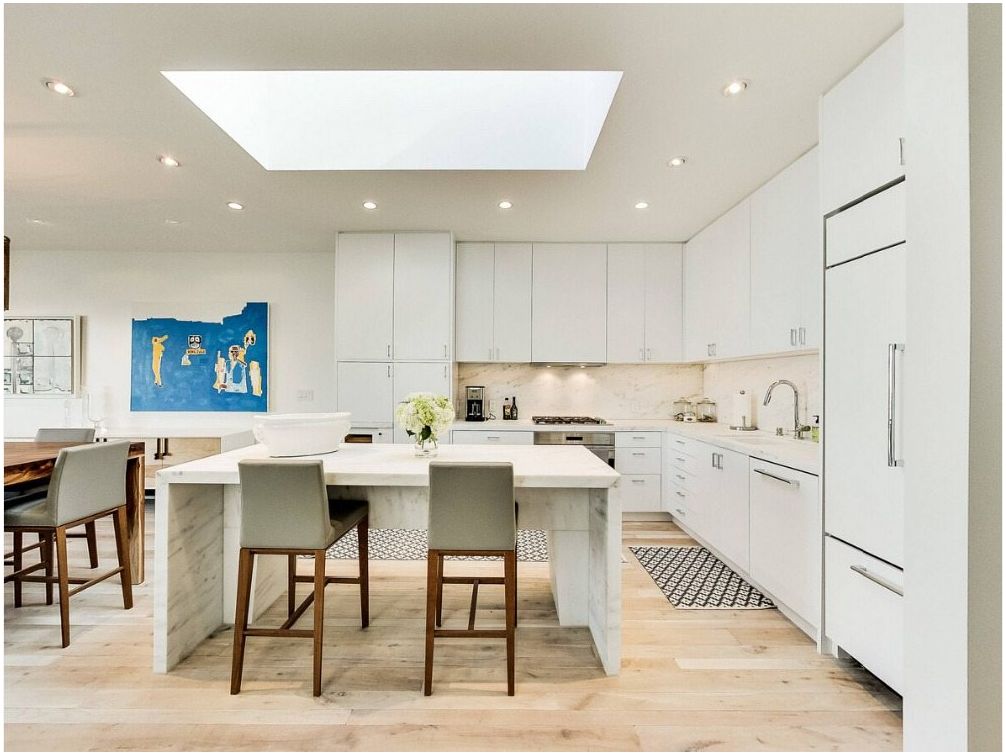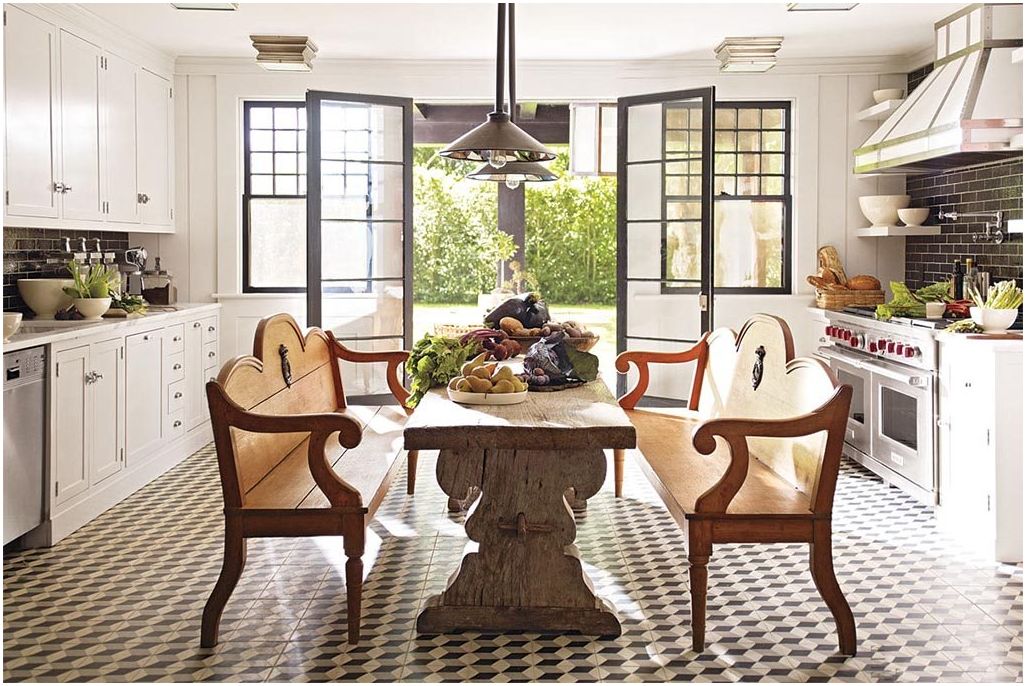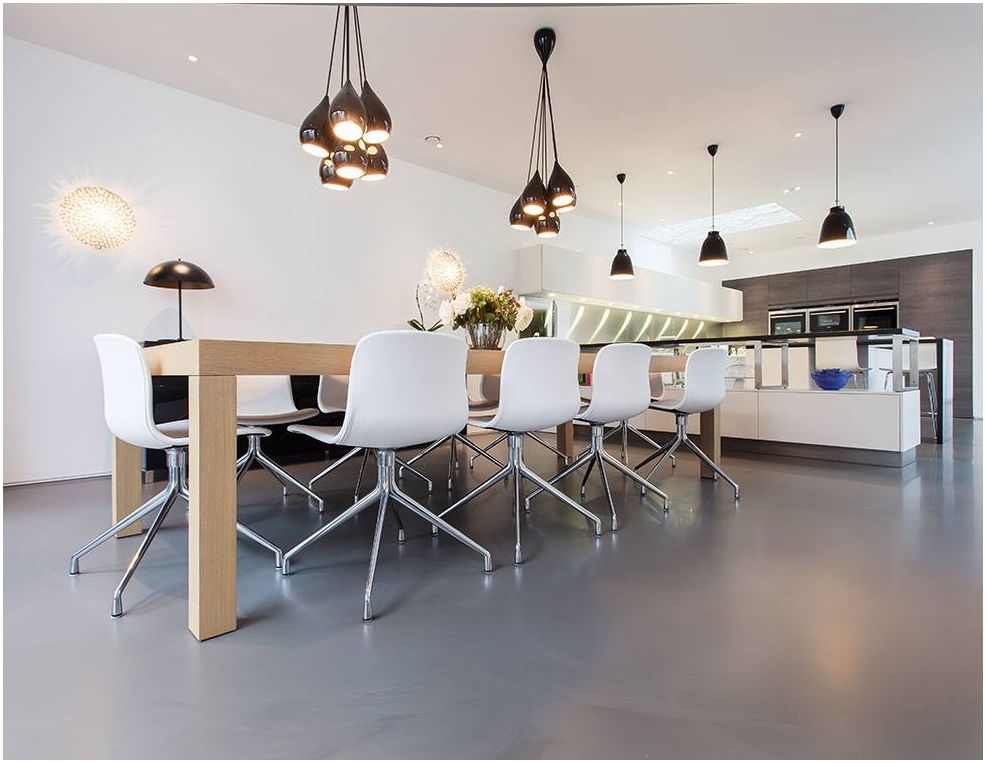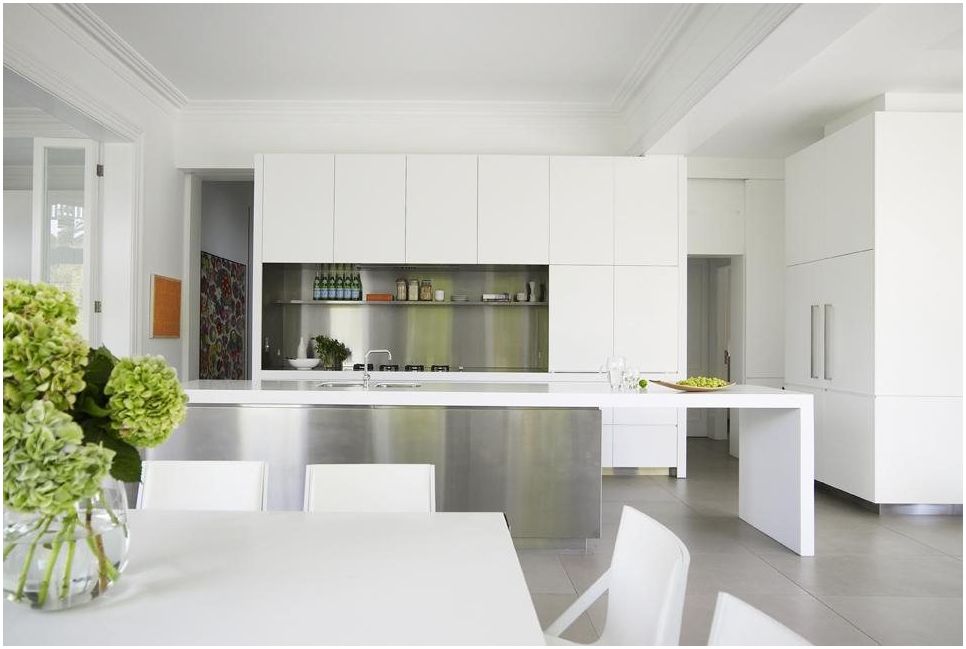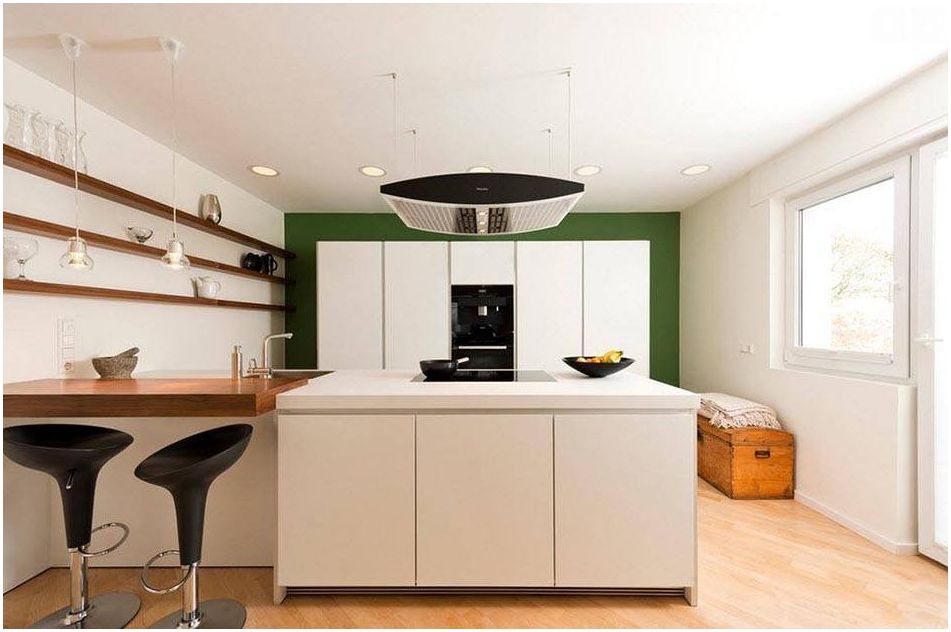 Kitchen combined with living room 40 sq. m: rules for zoning large areas
The open kitchen, living room and dining room are perfectly adapted to modern life, allowing parents to supervise their children while cooking and providing ample space for entertainment on an area of ​​40 sq. m. Despite the spaciousness, this room can be visually overwhelming, since it is not easy to assemble a complete picture. Create thoughtful zoning based on the purpose of each area without diminishing the project benefits for a well-equipped, highly functional living space.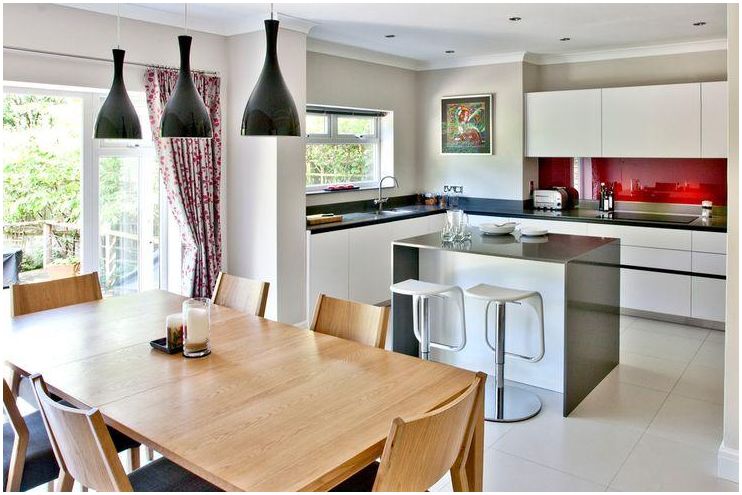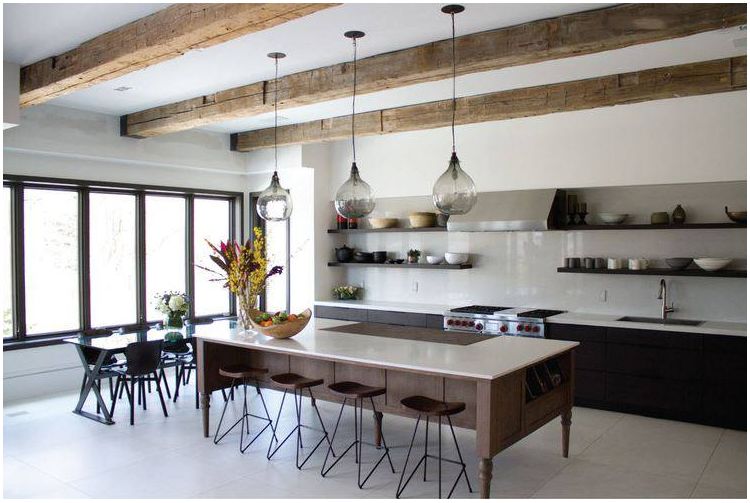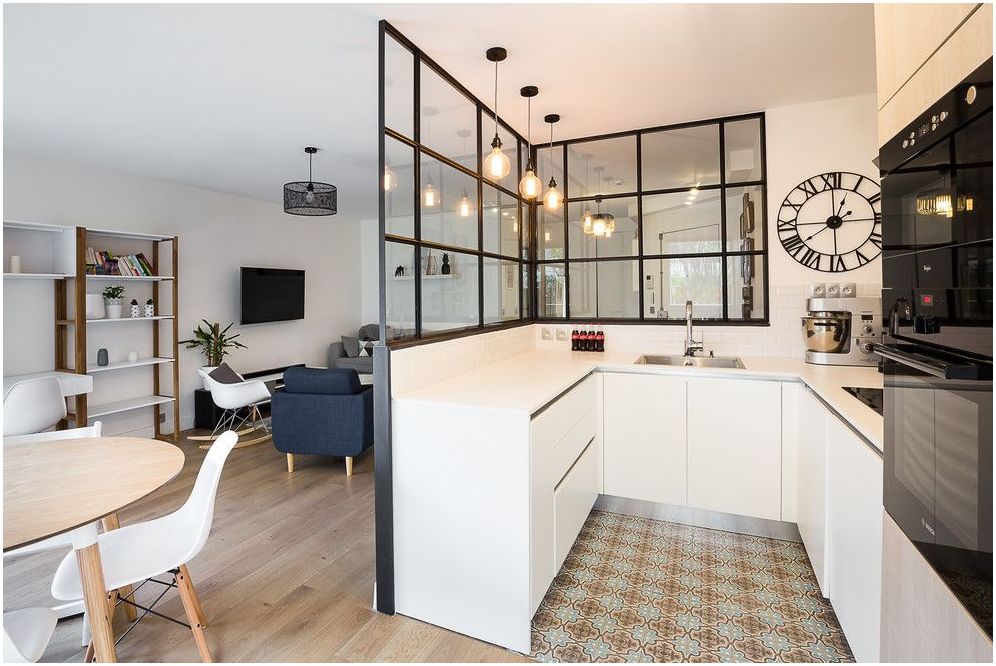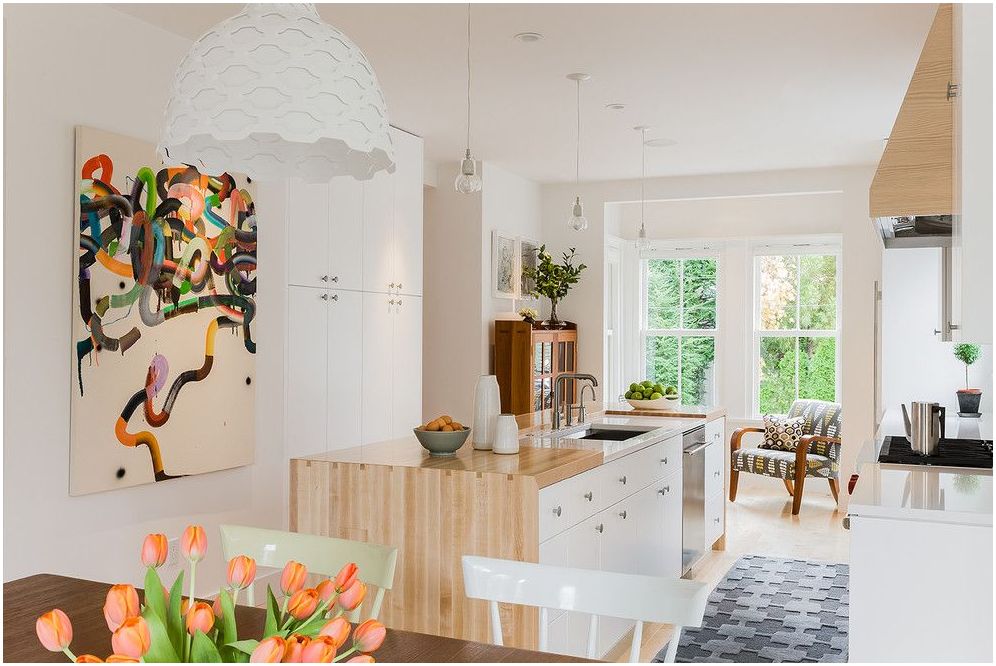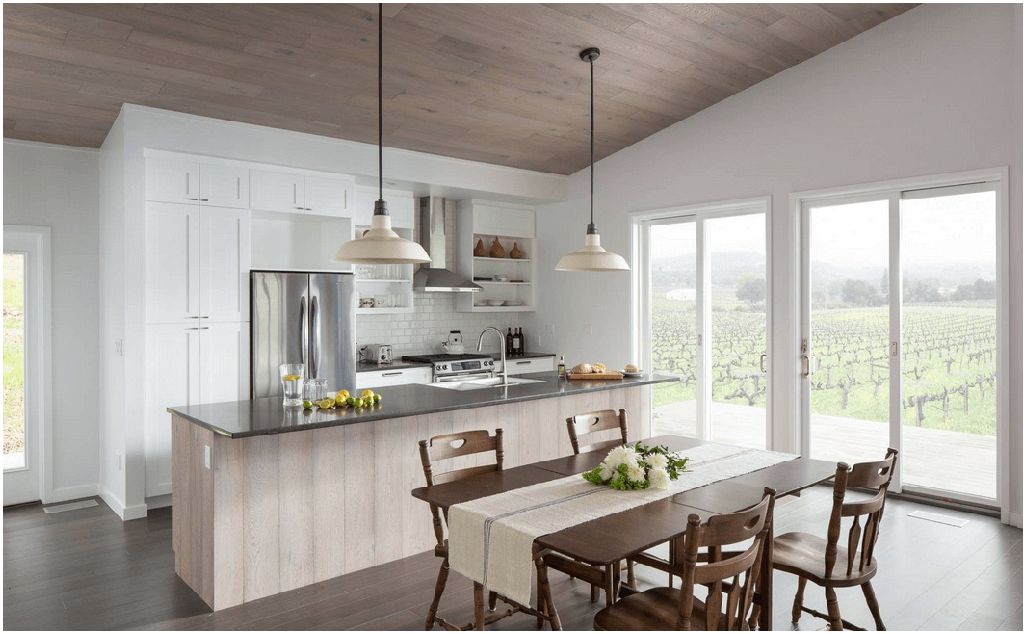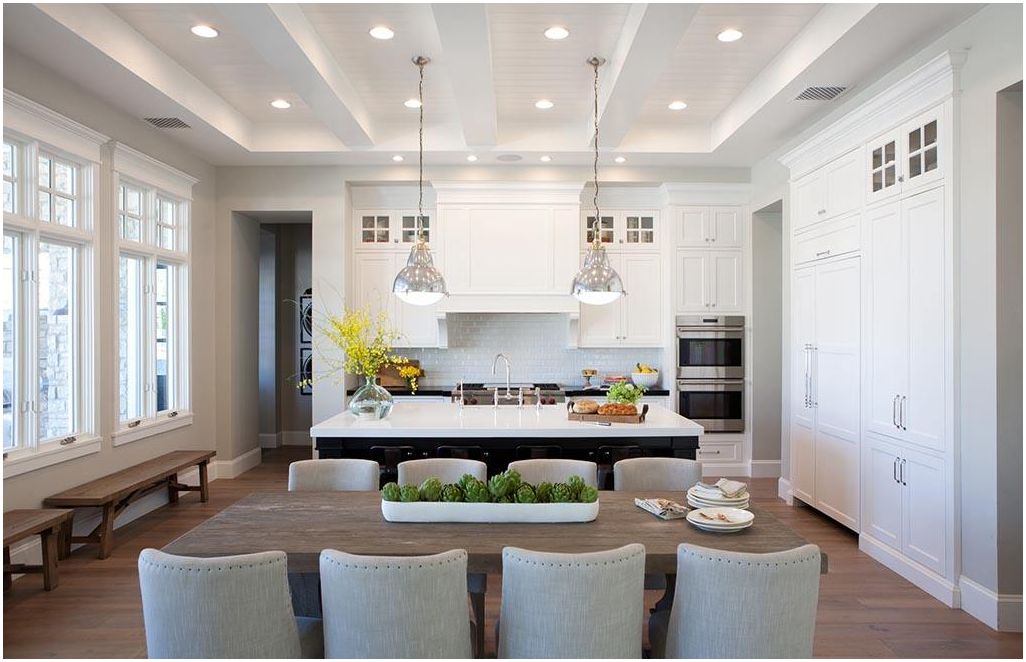 Creation of open rooms on an area of ​​40 sq..
Divide the rooms according to their purpose, and then create visual zoning between them, leaving some open space between the territories like a walkway or quasi-corridor. To keep the layout open, place the living room sofa on the carpet, leaving an area around it, delineating from the kitchen. For example, use a rope to create a reference point for the space, and wrap all the furniture in a specific area within that boundary. Leave at least 90 centimeters between the intended areas, separating from the next space. Create more or less traditional indoor spaces using dividers such as 3D screens, double-sided bookcases.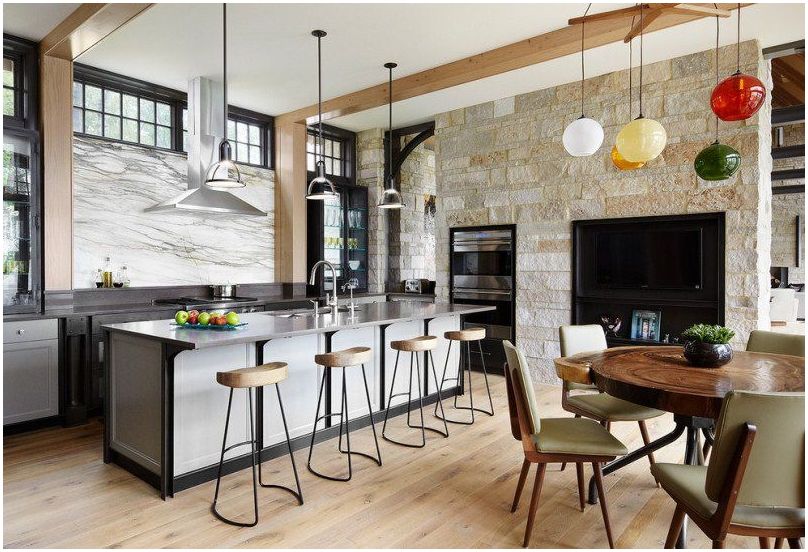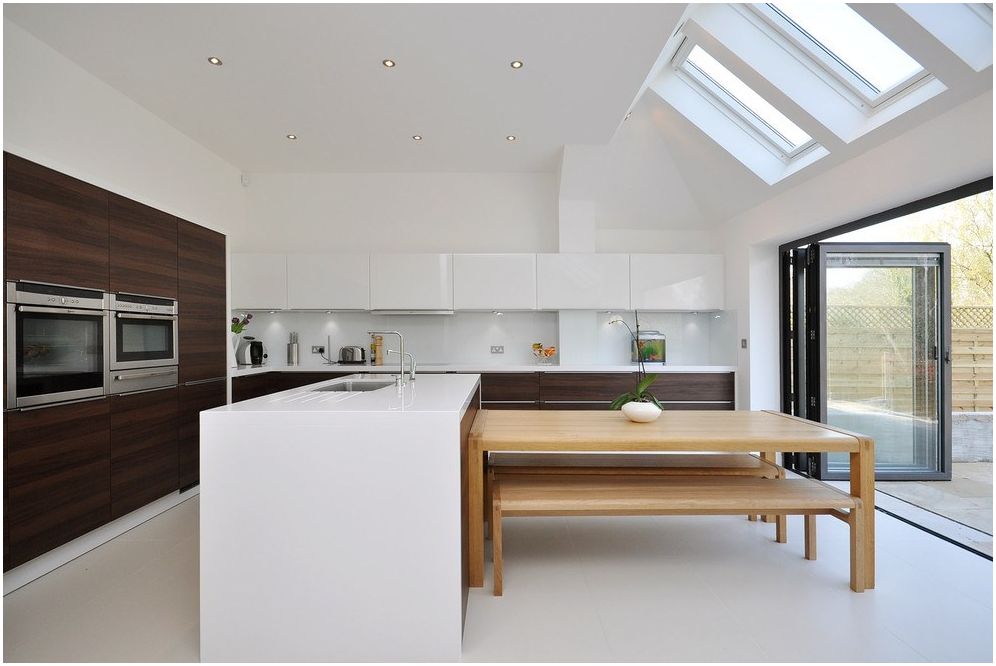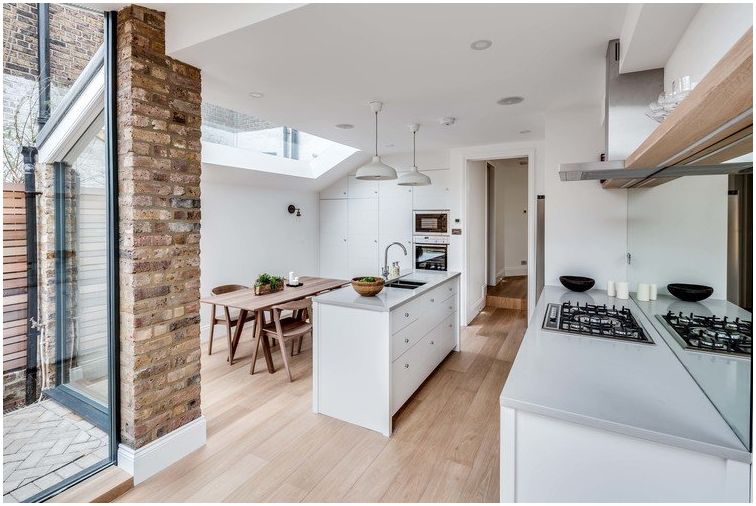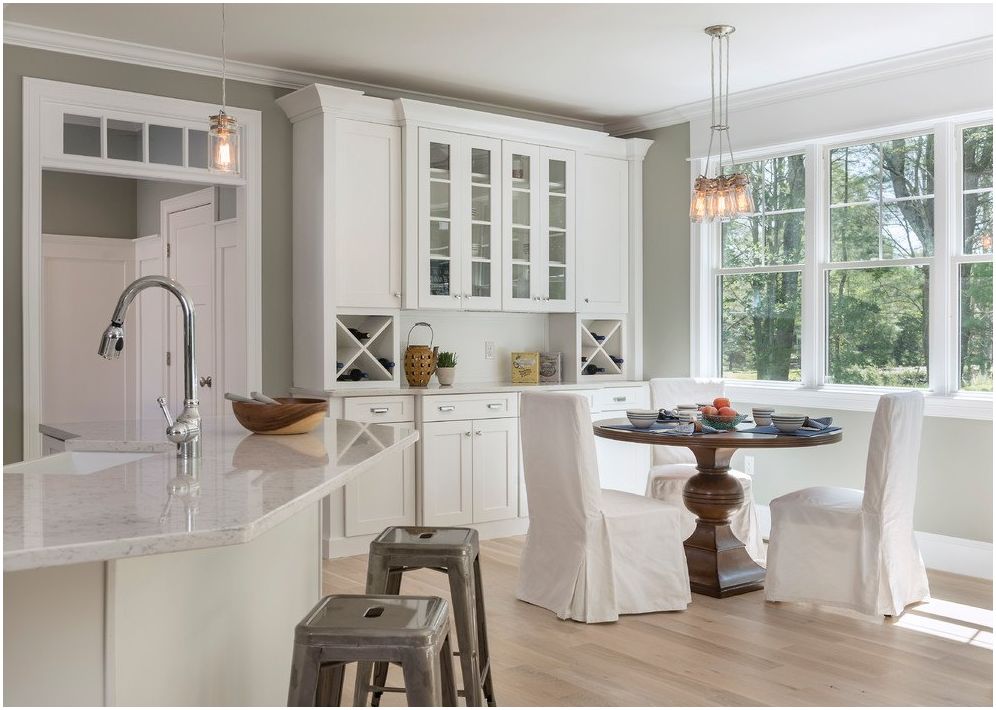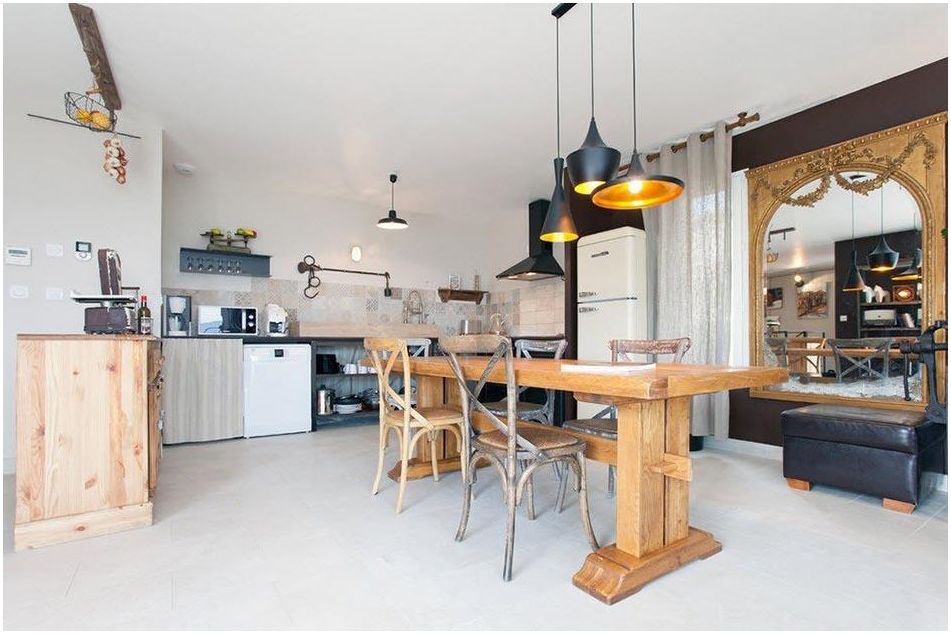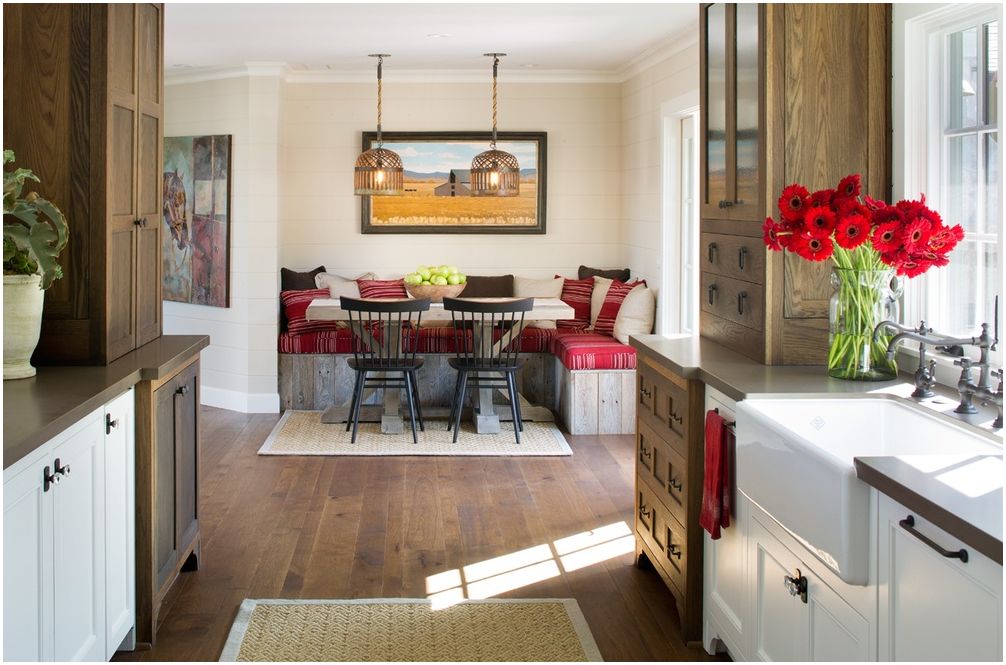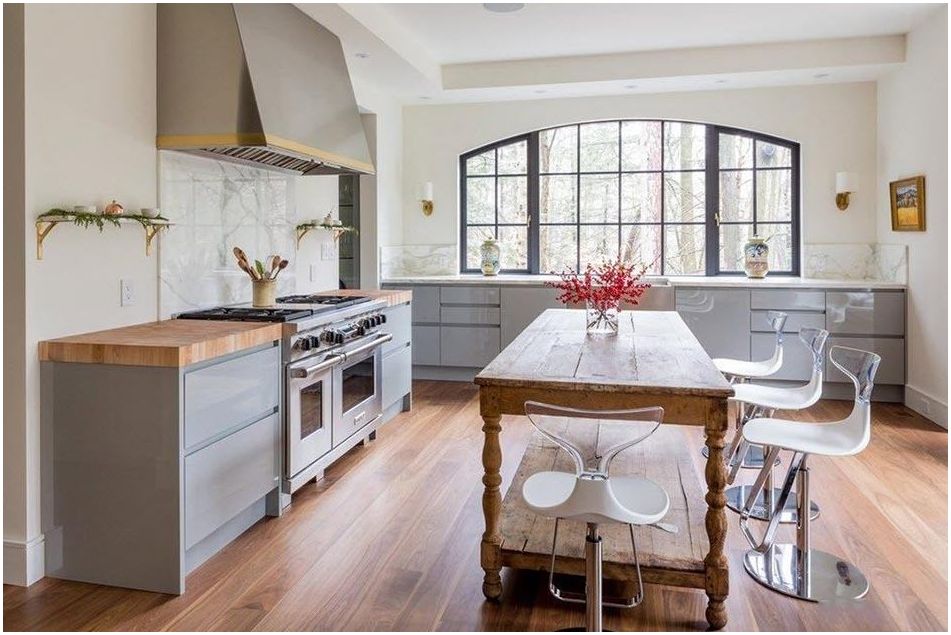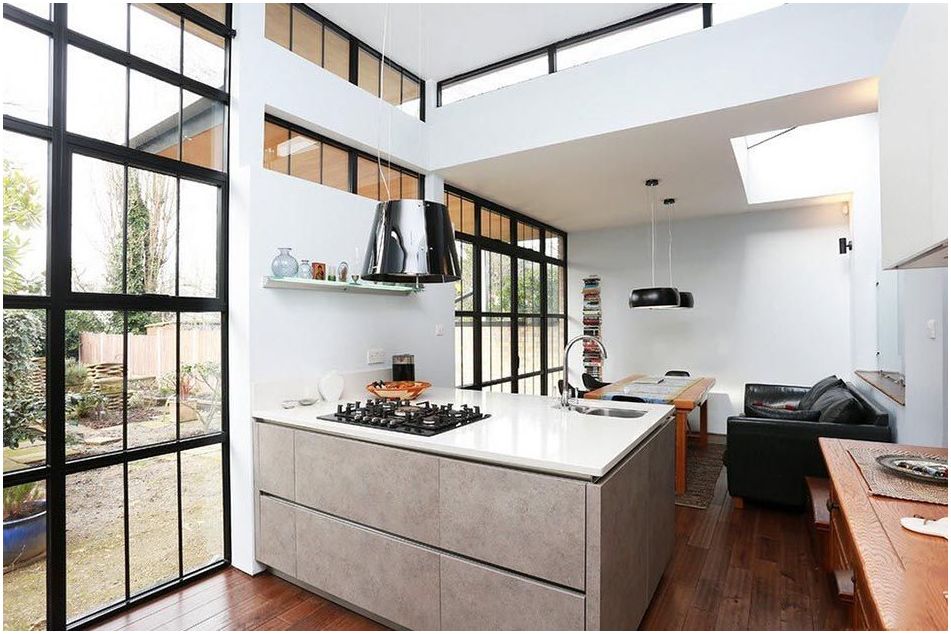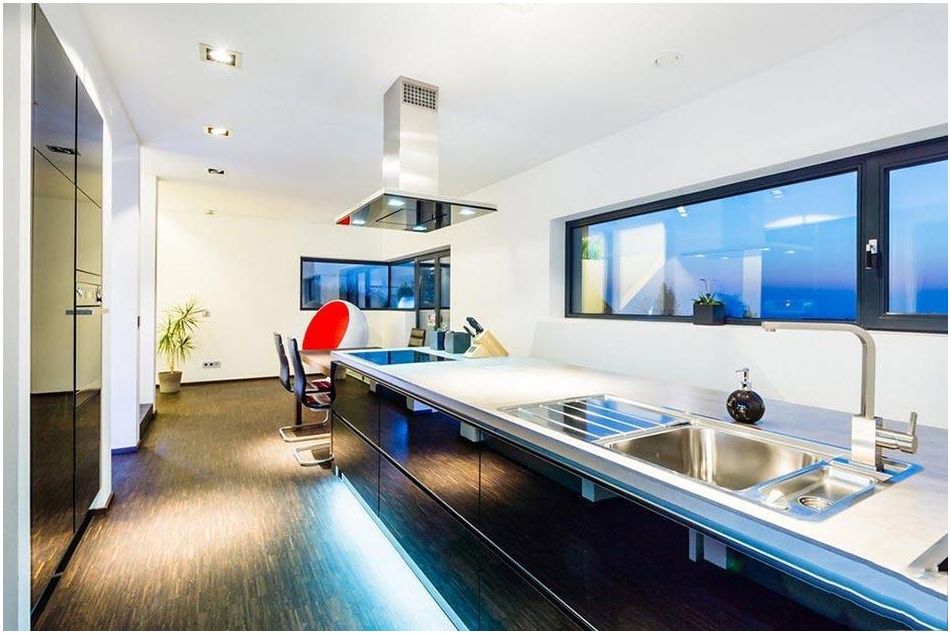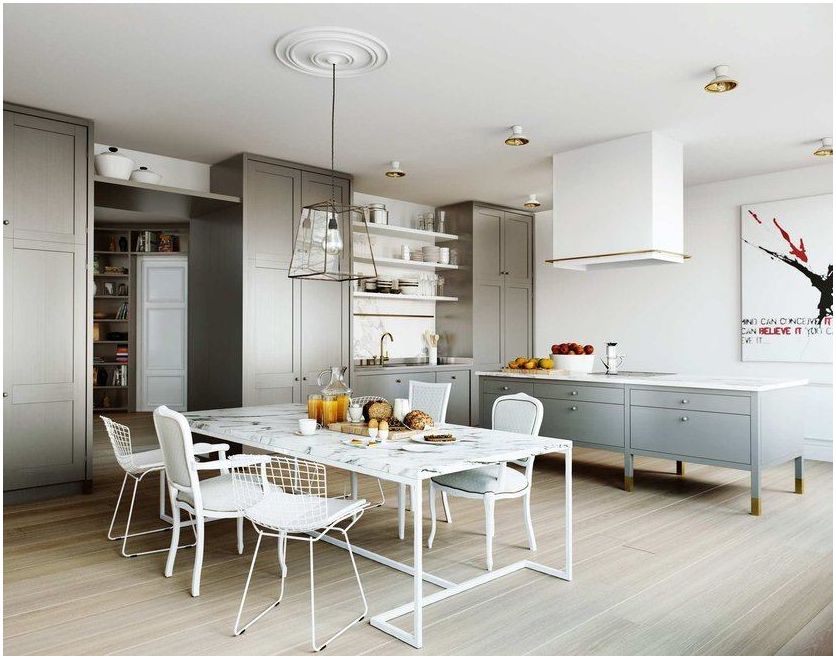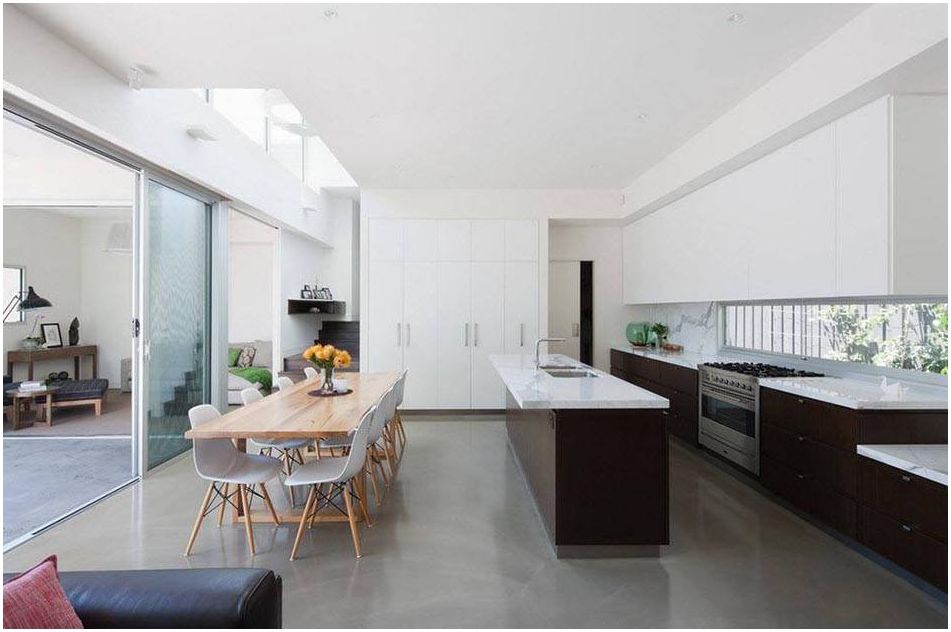 Wall decoration – excellent zoning
Choose one color for all wall and ceiling finishes in the space, painting the 40 sqm kitchen-living room. This solid shade helps tie rooms together. Paint most of the walls the same color in all three spaces, then define one accent color for each «rooms». Choose tiles for the kitchen along the backsplash, glue wallpaper on one wall in the dining room if there is a certain separation between it and the adjacent space, and make one surface in the living room accent. Each bright decor you choose should harmoniously fit into the overall design..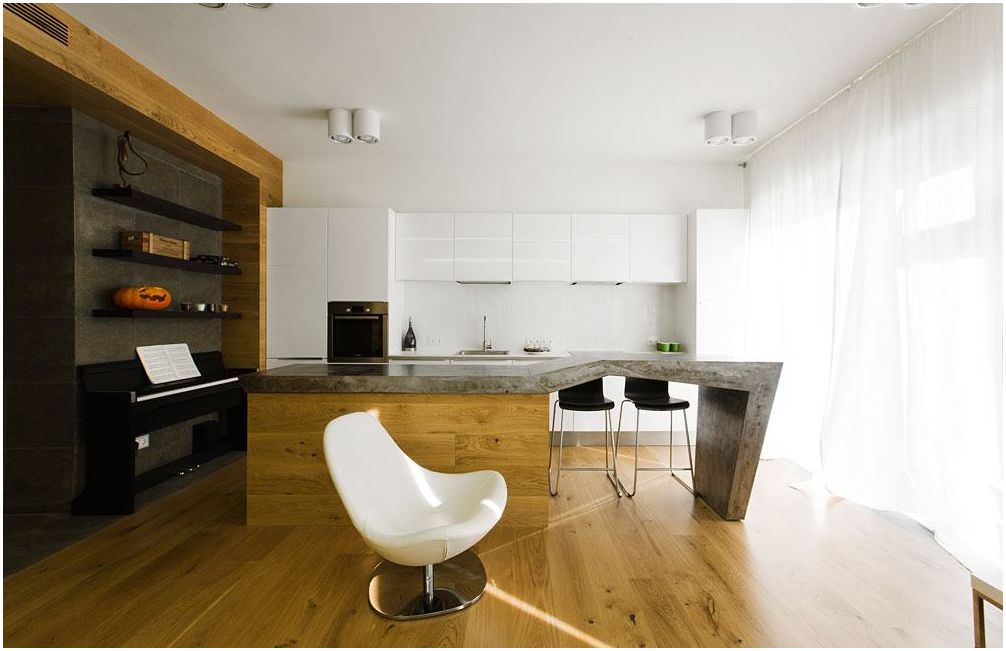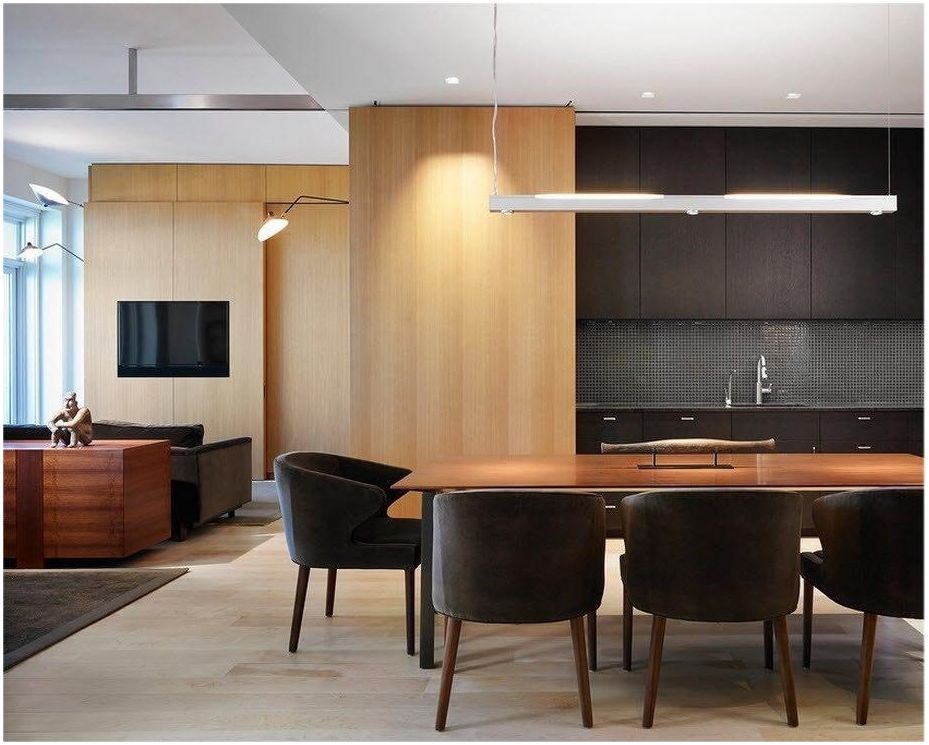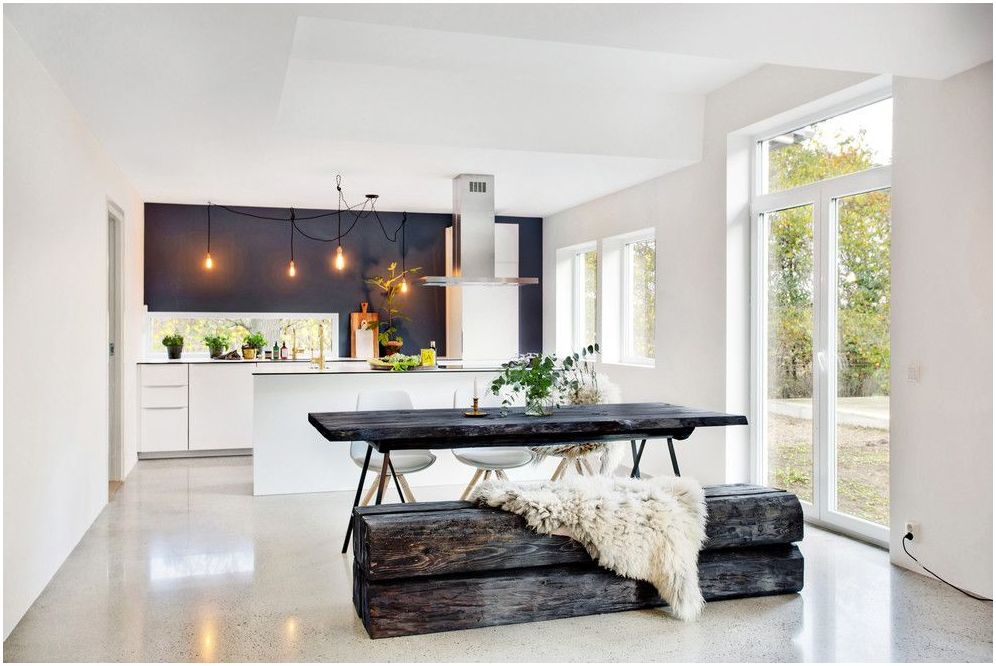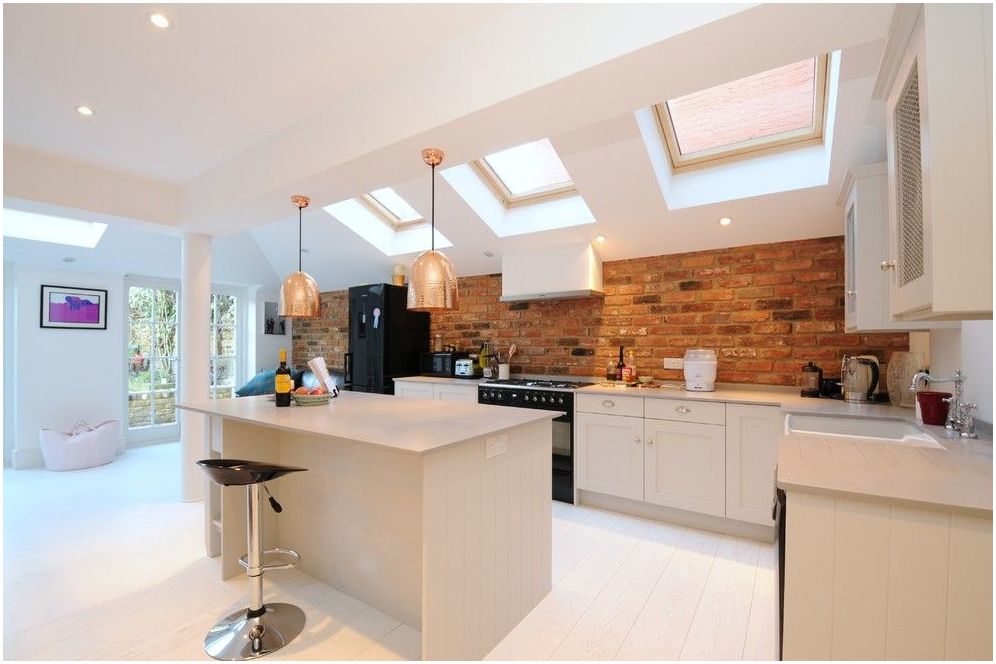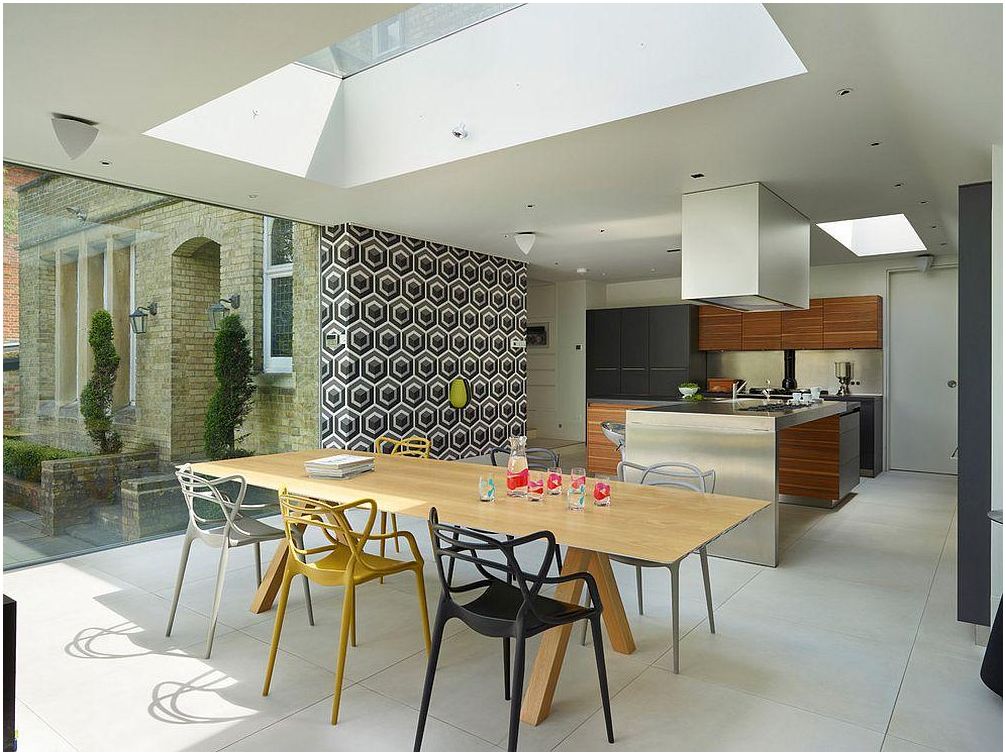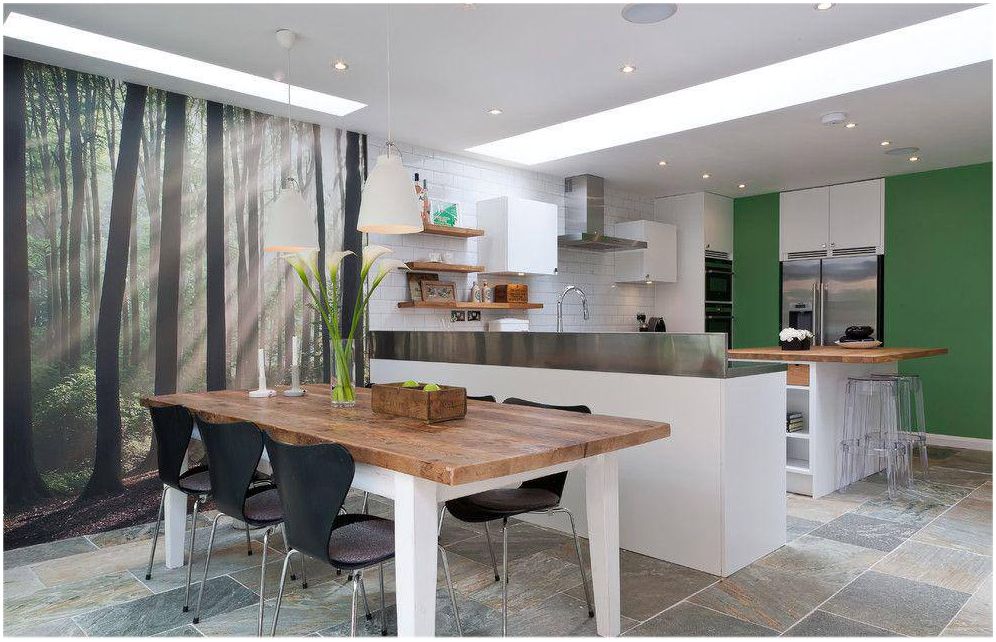 The layout of the kitchen-living room is 40 sq. m: the importance of lighting
Choose the same style or similar lighting options for the entire space. Hang a large light fixture over each designated area, such as a chandelier right above the dining room, a ceiling fan over the living room, and spotlights in the kitchen. Then go back and add recessed lights or smaller fixtures in the three spaces for full lighting, centering some of them along the paths you created when placing the furniture. The lighting fixtures you choose will have a big impact on the cohesion of the interior, so take your time..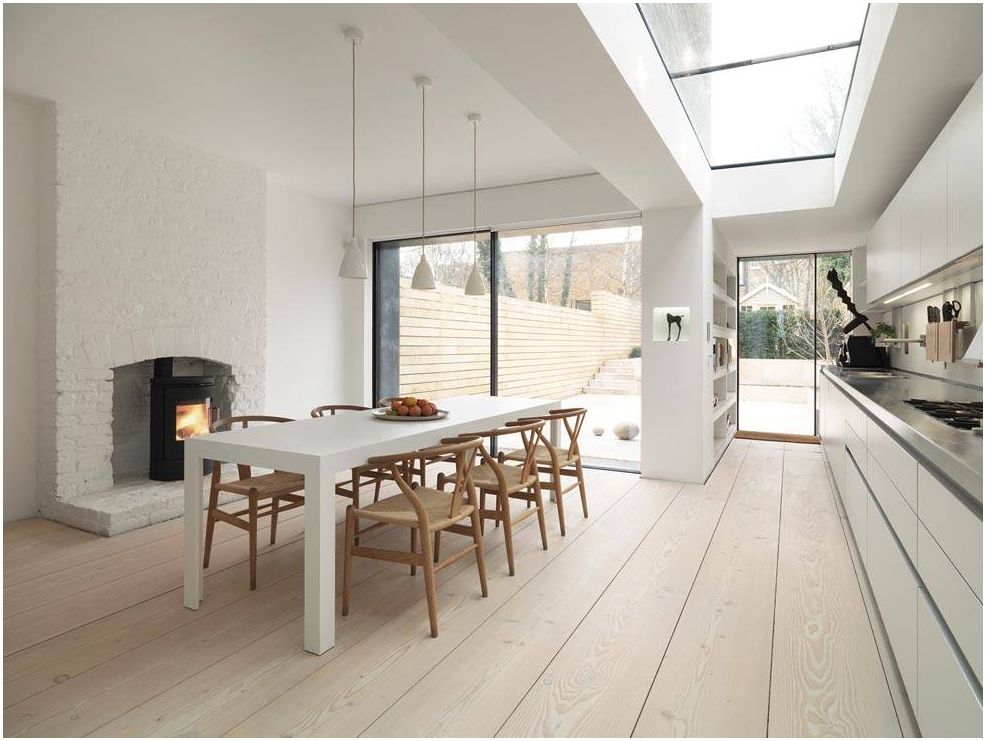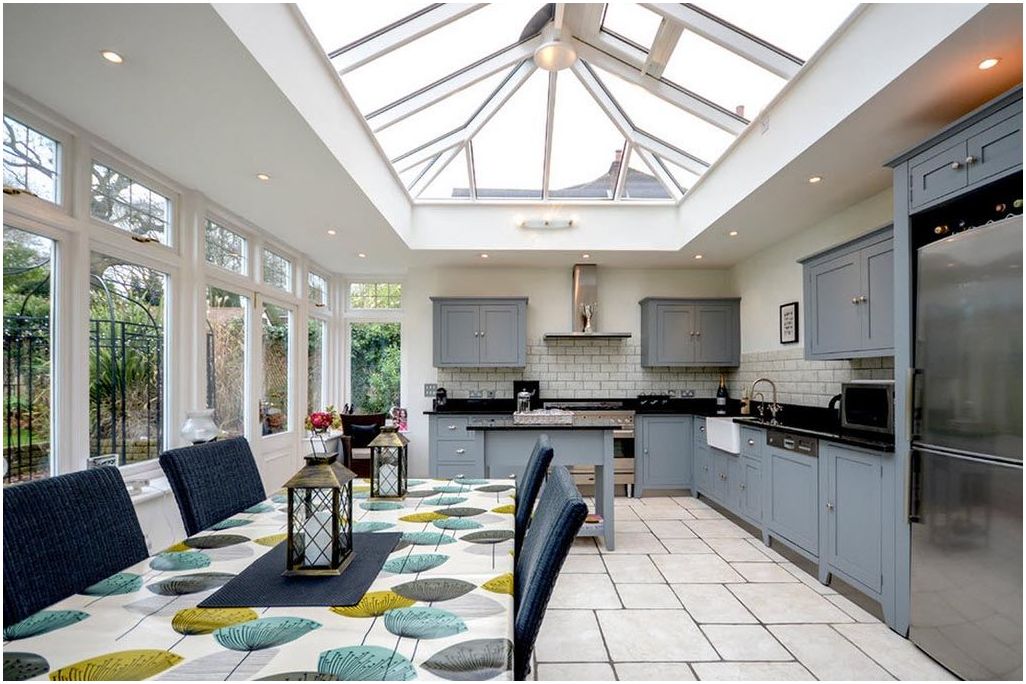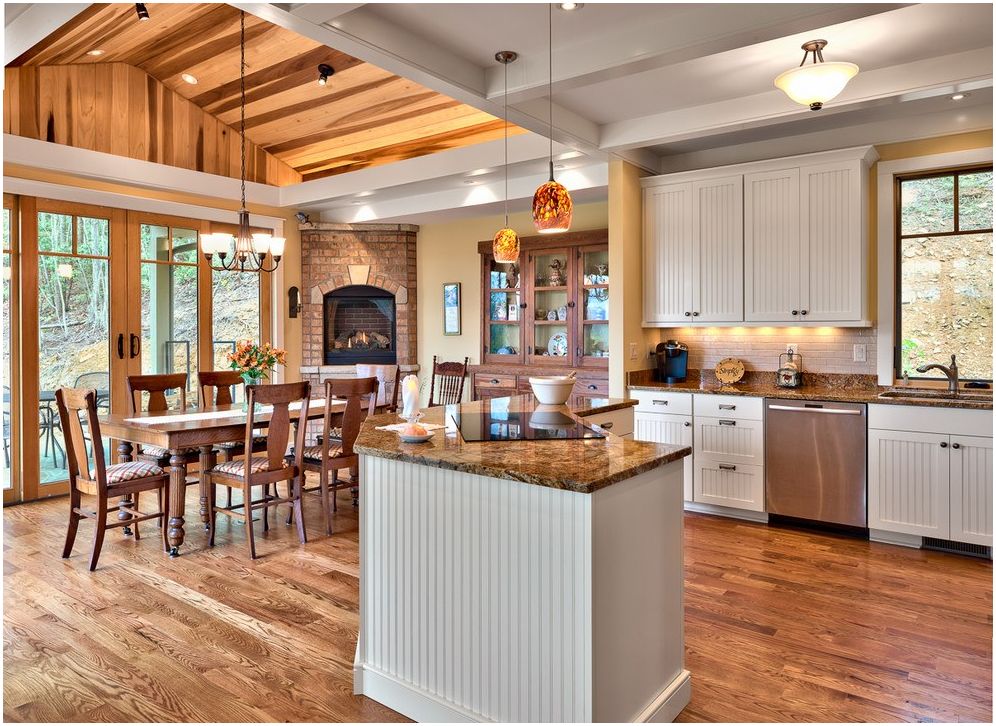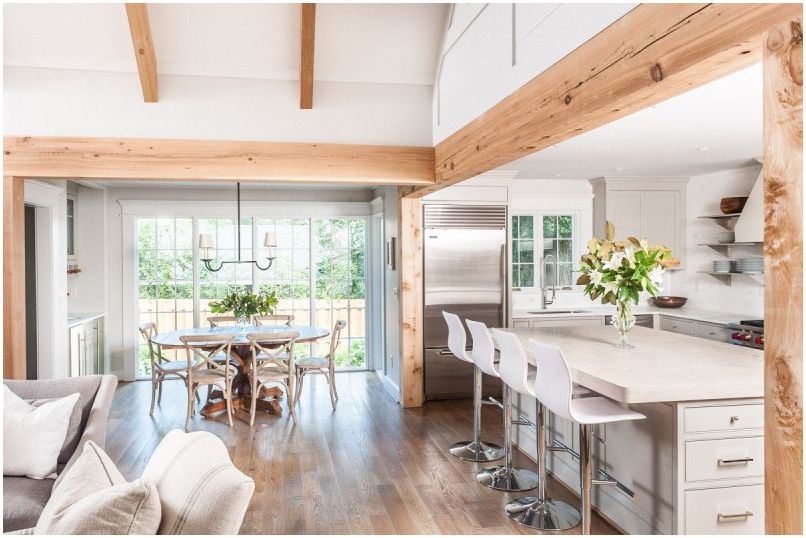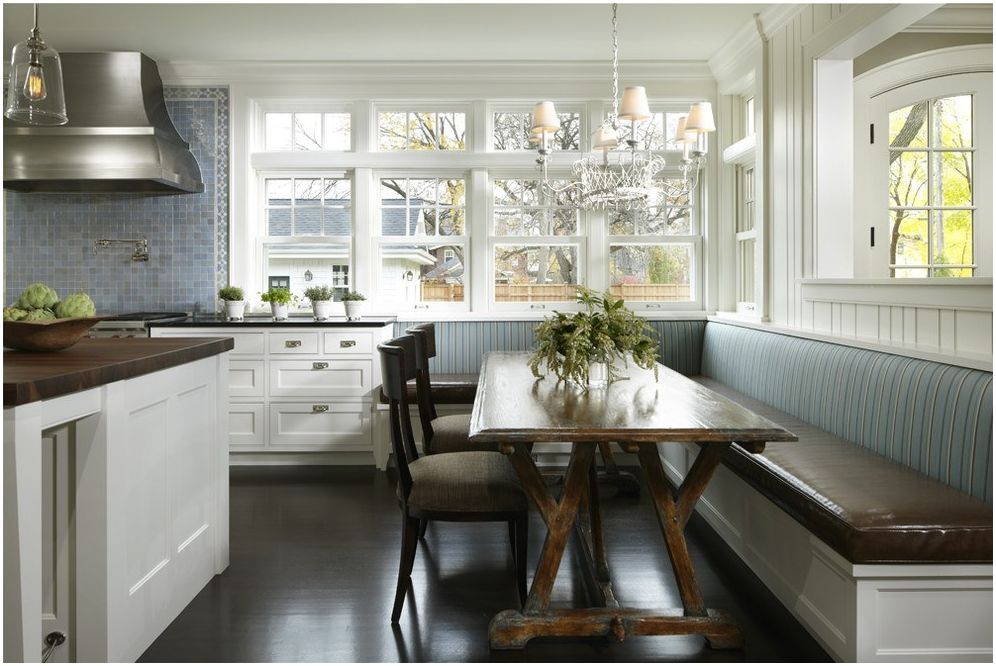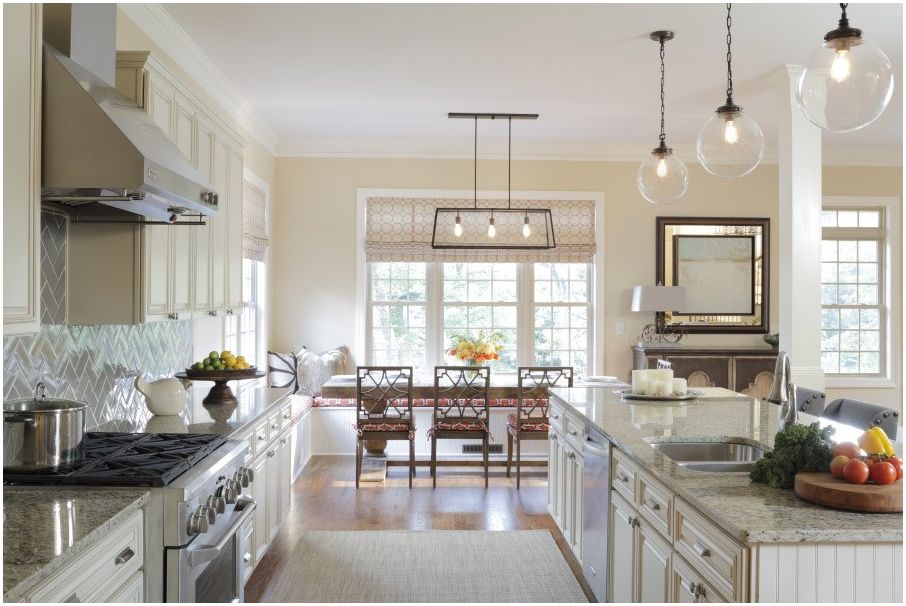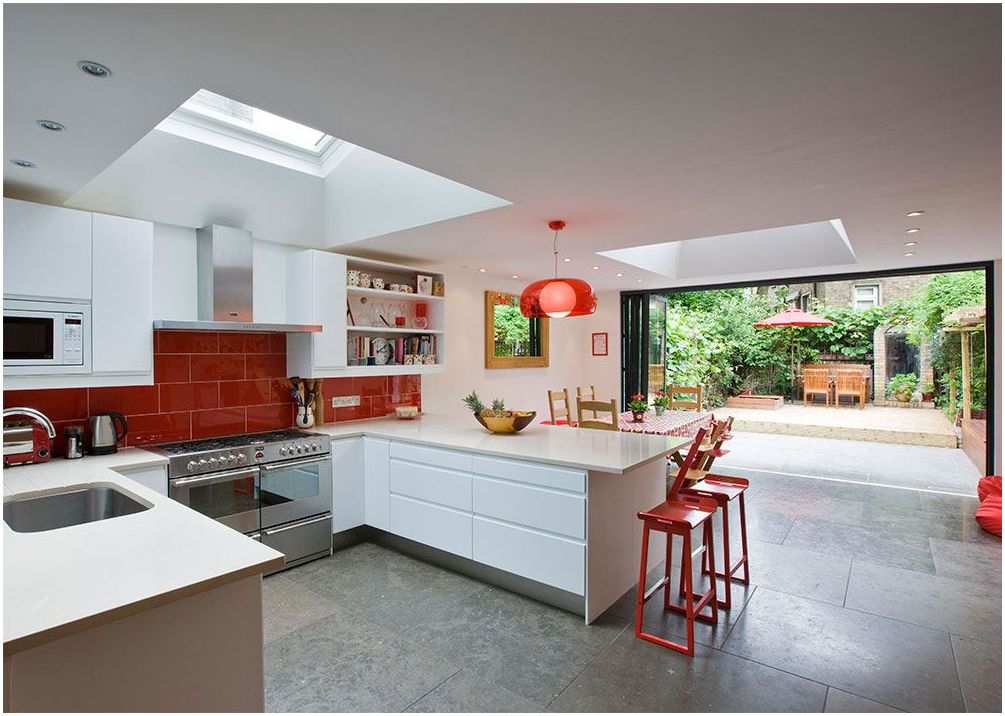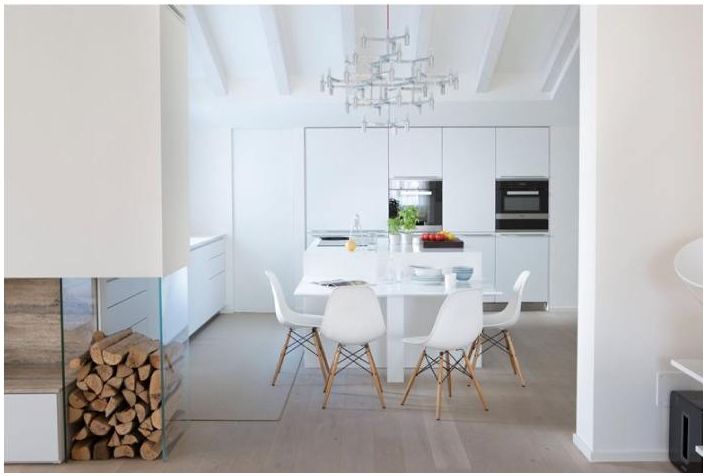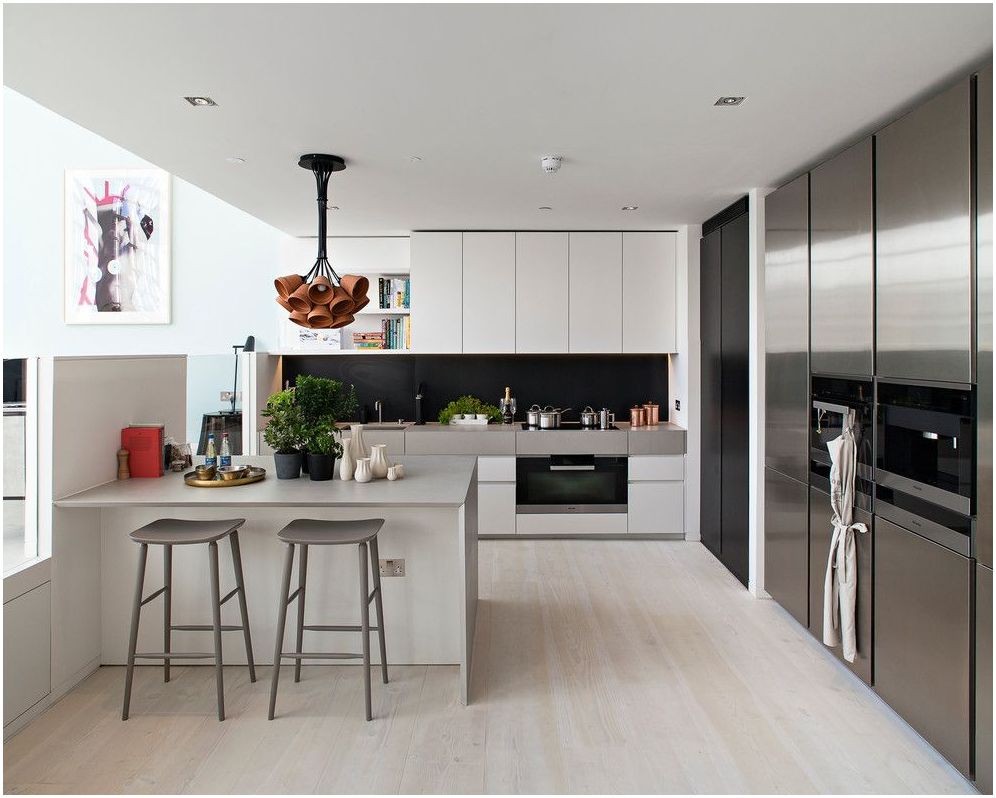 Windows in a large room – a decorative element in the room
For lightweight window decoration designs, use the same material pattern throughout the space, possibly changing the style. Choose neutral printed fabric or roller blinds as an example. You can match similar fabric curtains in different colors for a more eclectic look, while maintaining simplicity in all three spaces. Today it is fashionable to leave the windows completely open, letting in maximum natural light into the room..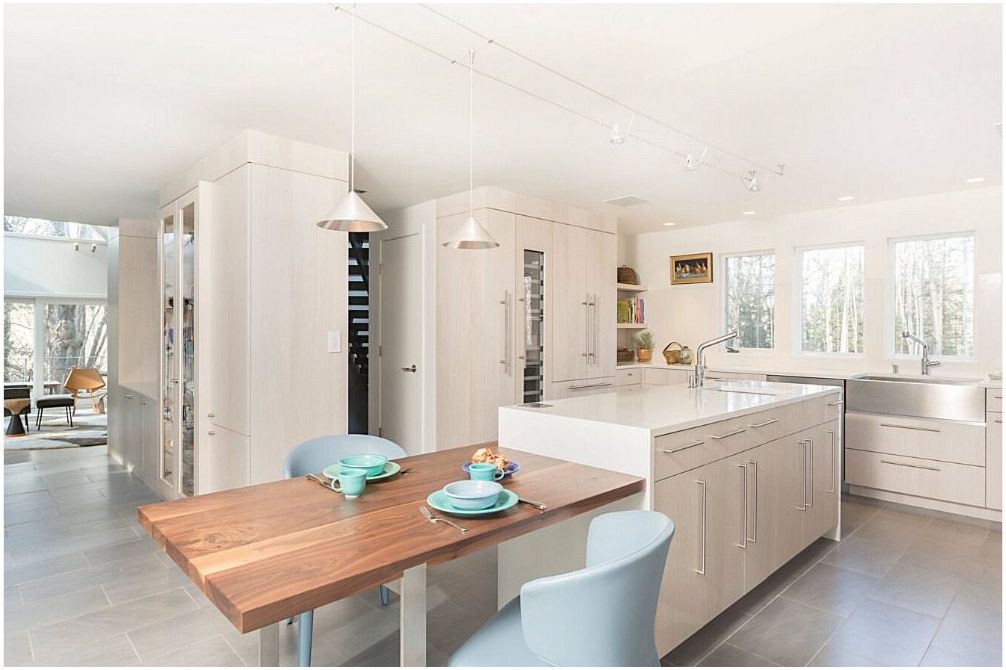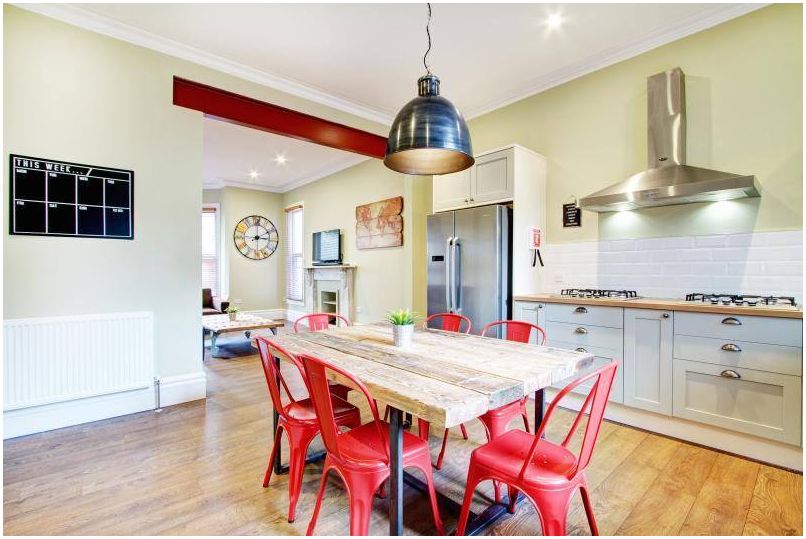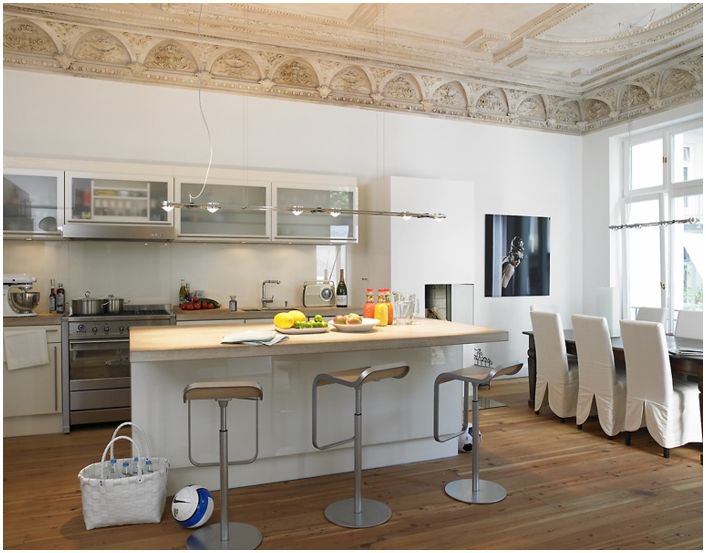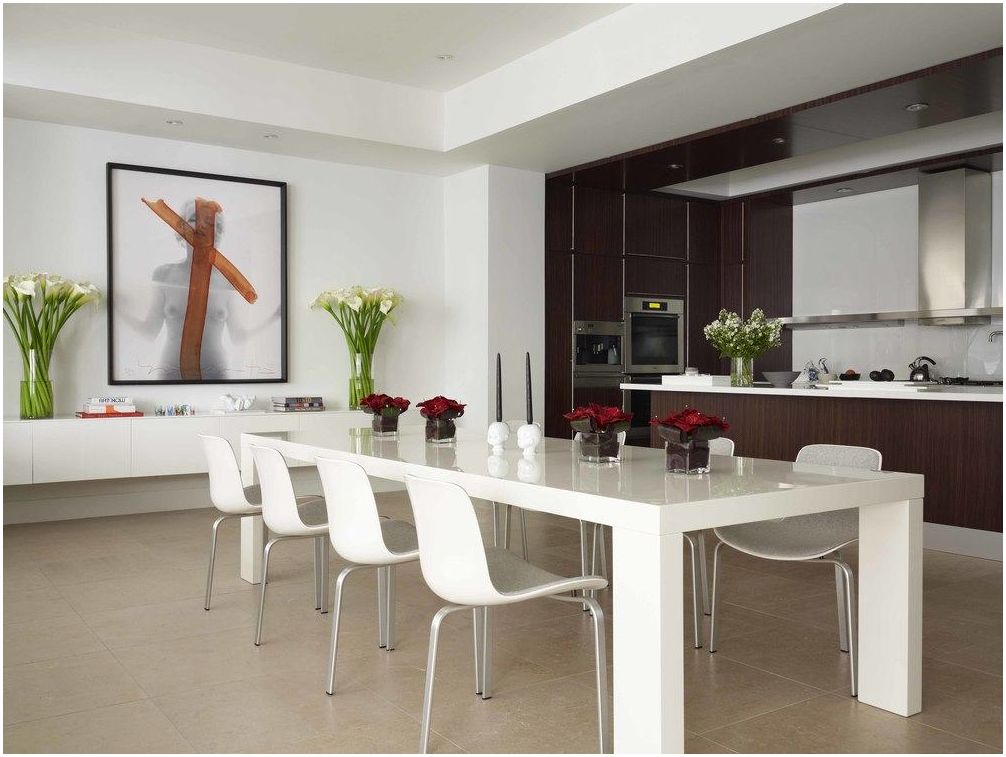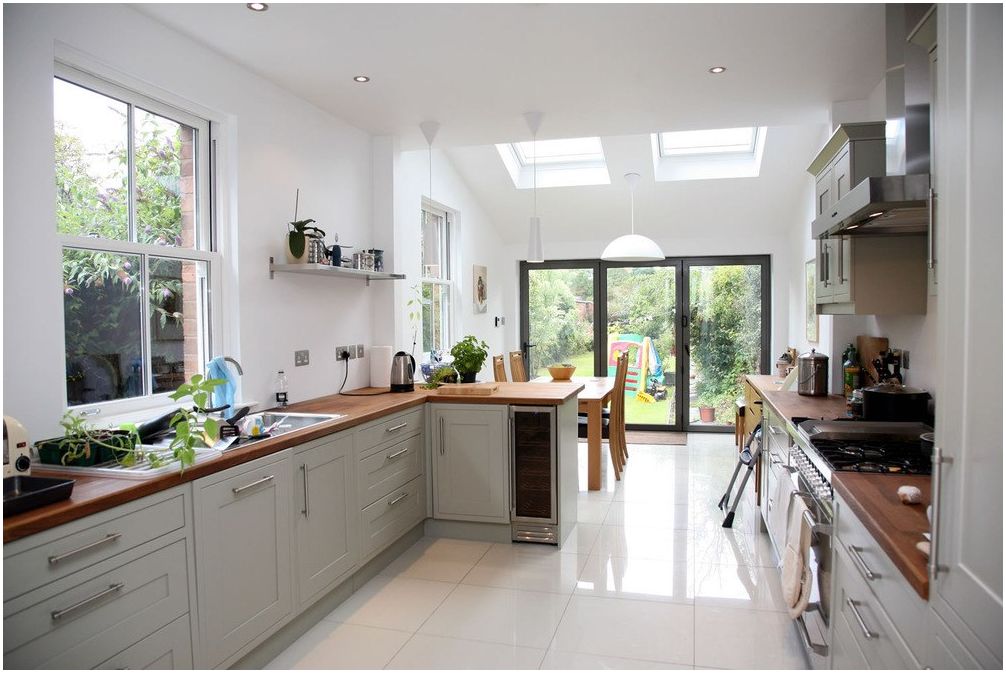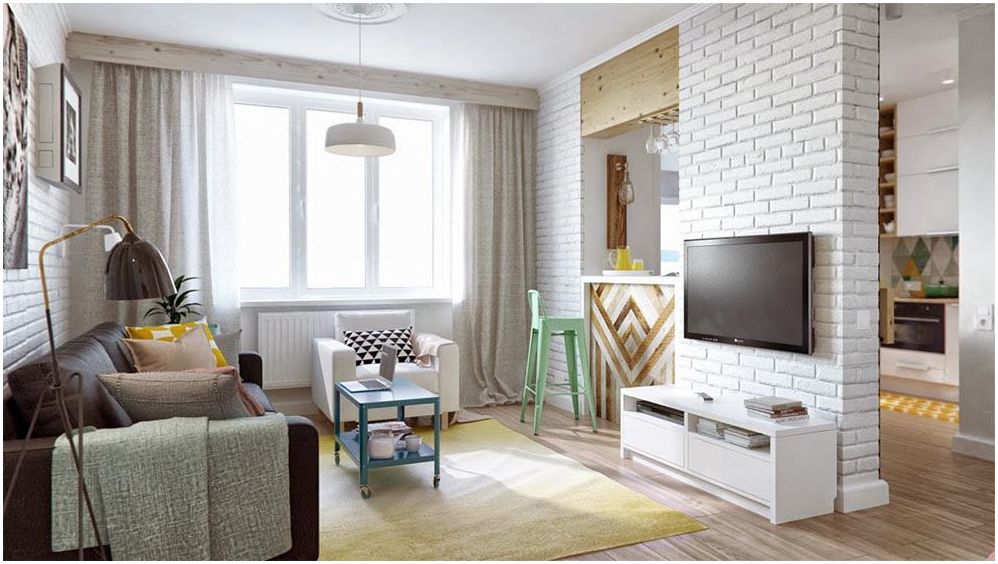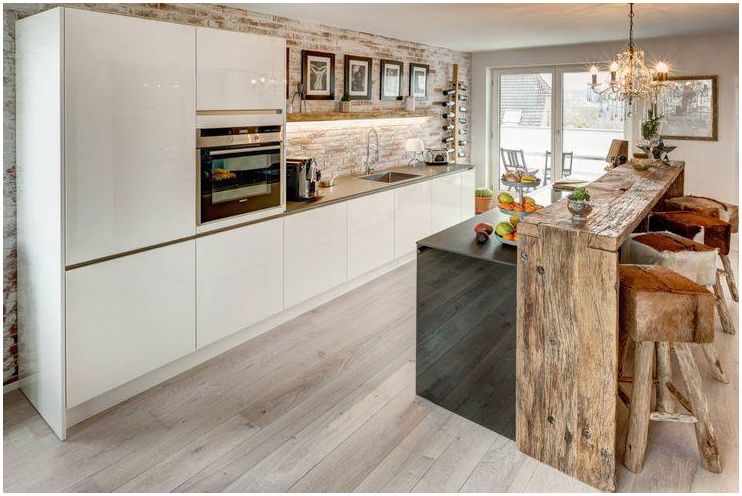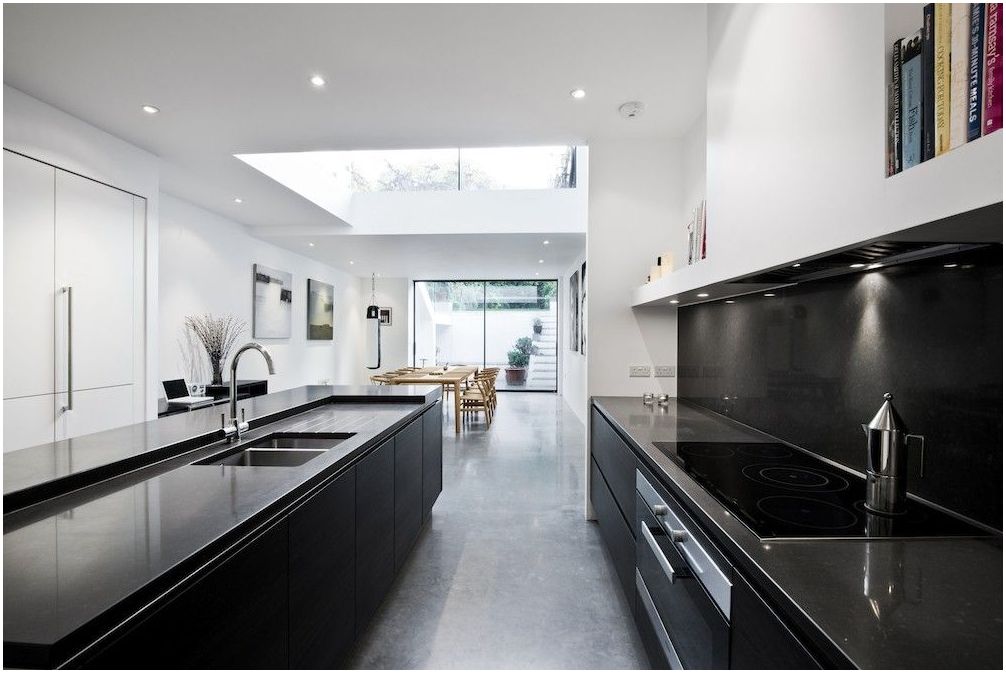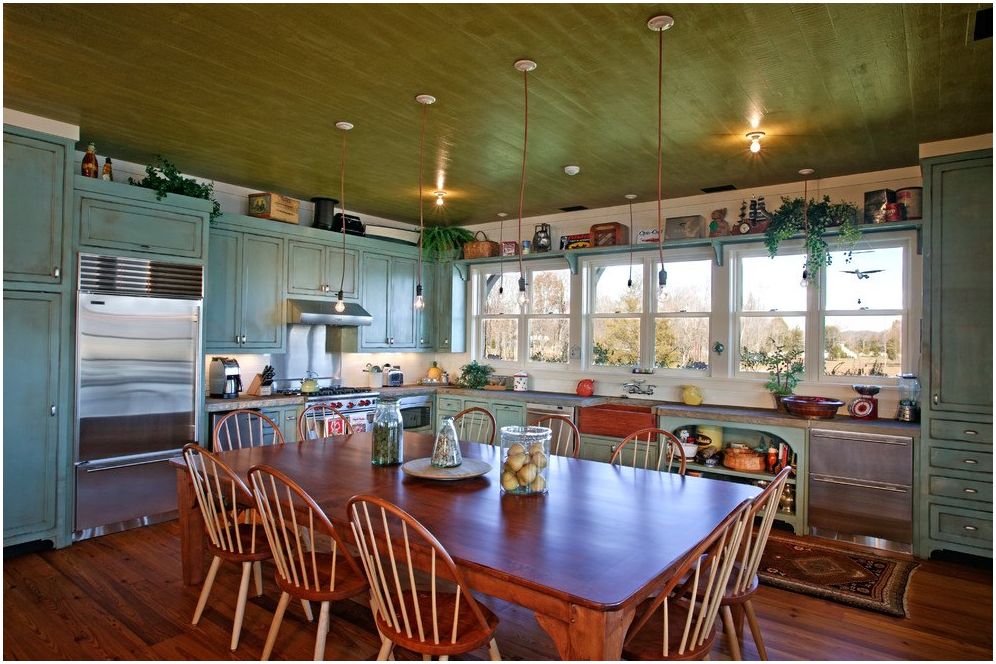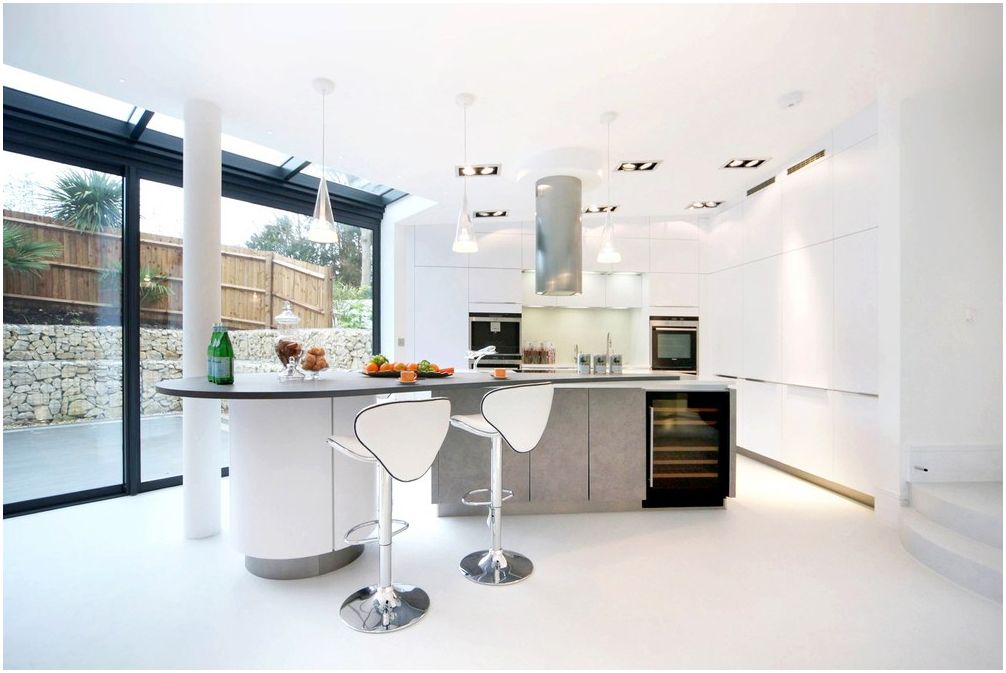 Accessories in the kitchen-living room 40 sq. m
The little touches you choose for your accessories should highlight each space as a beautiful and self-contained space, and tie all three areas (kitchen, living room, dining room) together so that they coexist comfortably. Organize a consistent accent style throughout your home. For example, if you are using partial natural elements such as stones, vegetation and wood decor, apply the same items in every room. Set up a glass bowl of smooth river stones on the dining room table, add an aquarium to the living room corner, and arrange wooden bowls to store fruit in the kitchen shelves..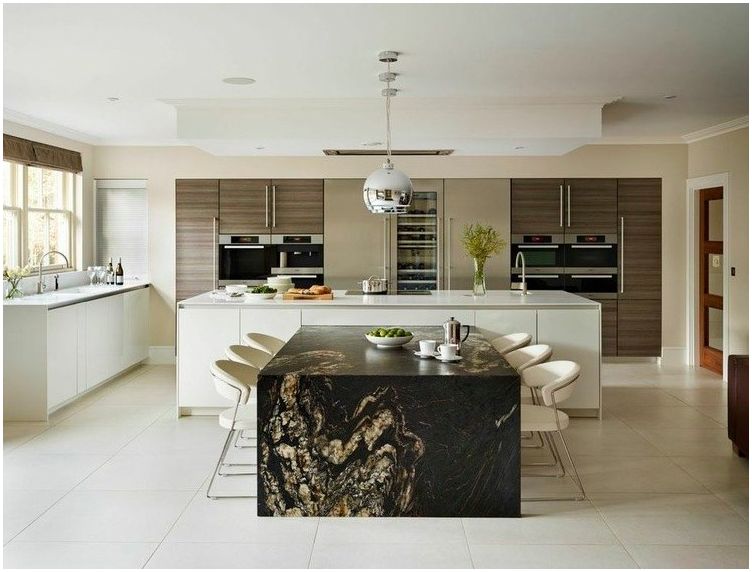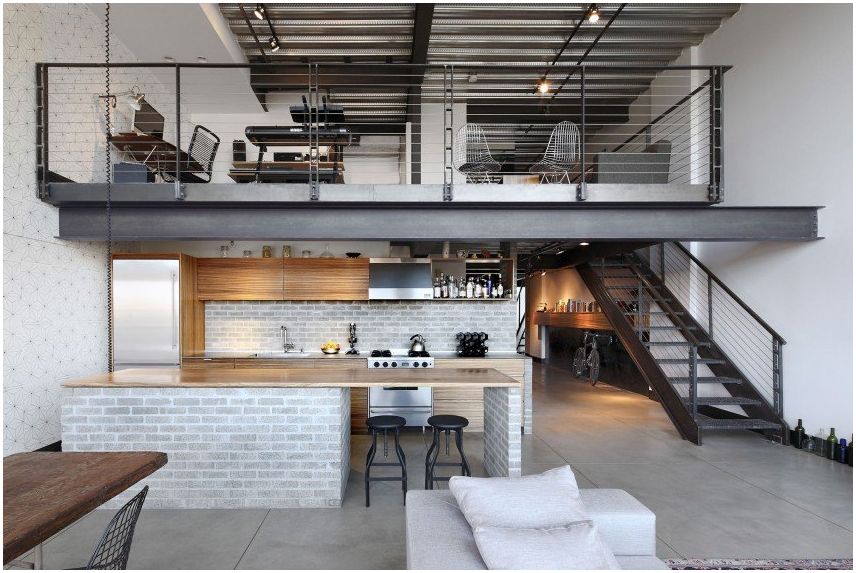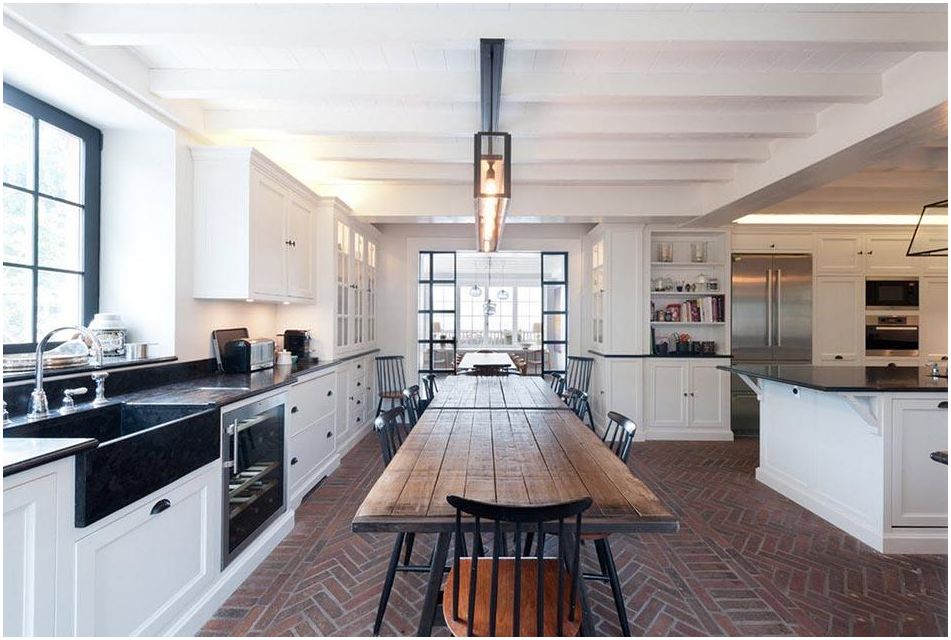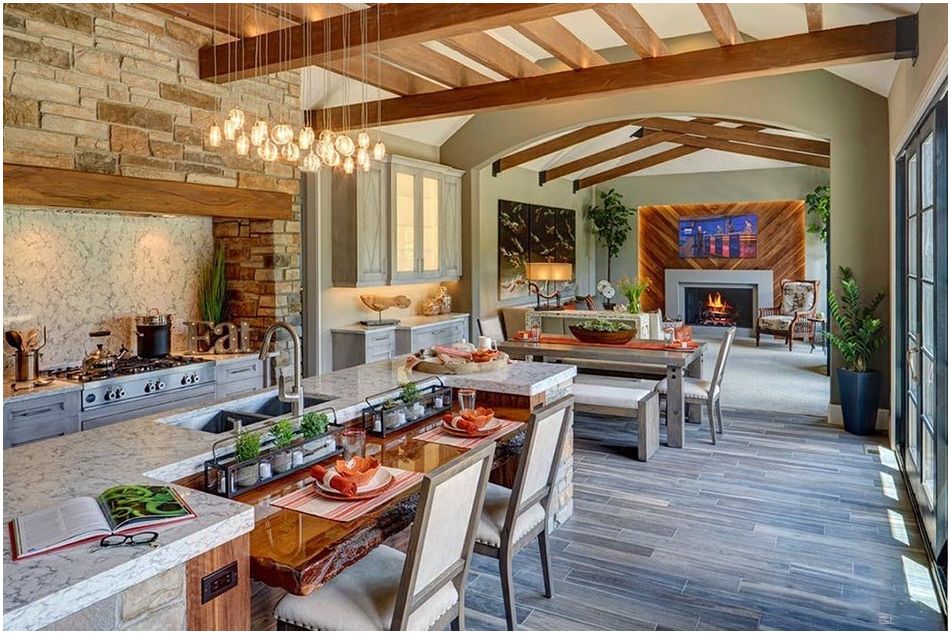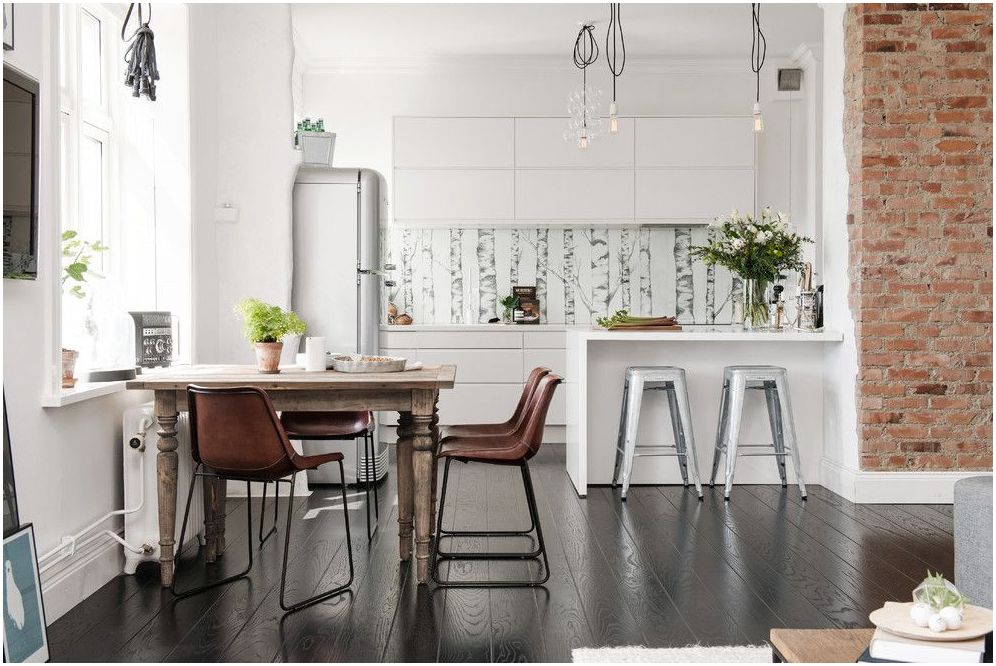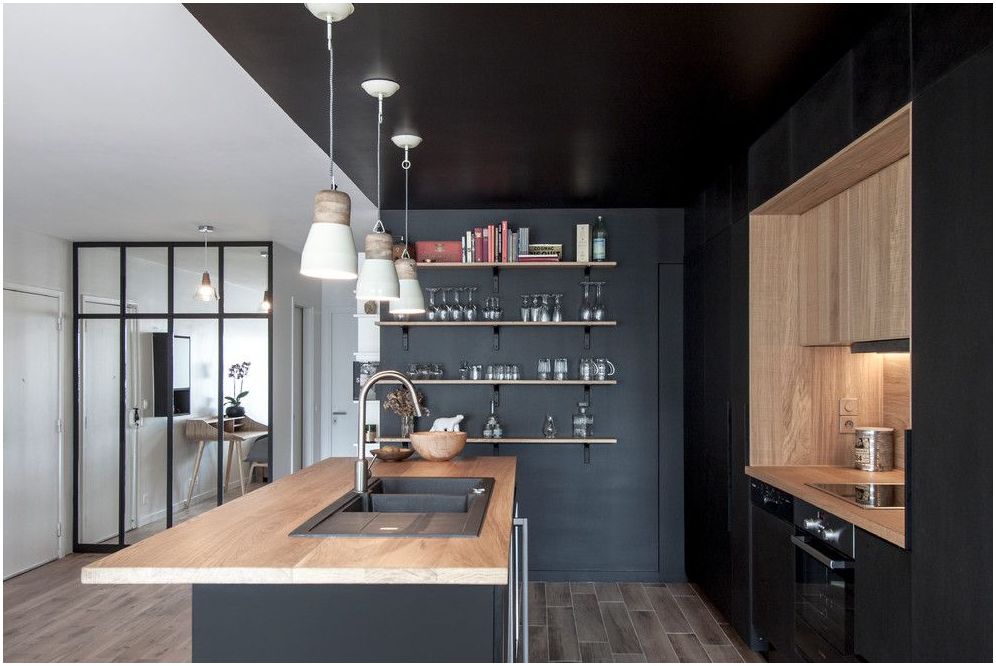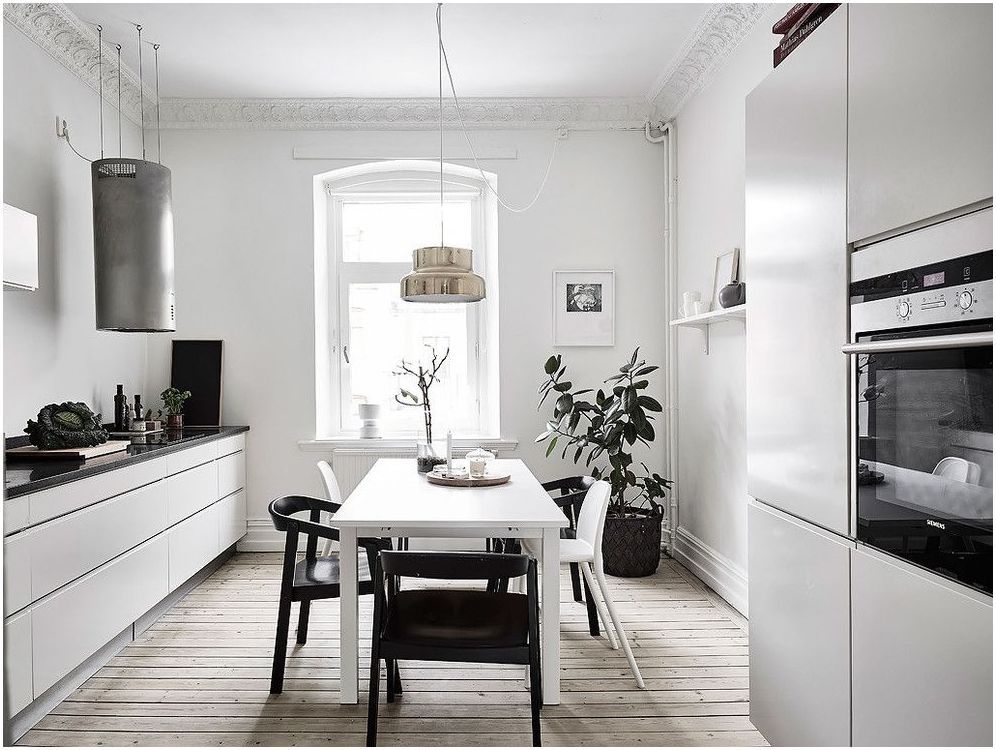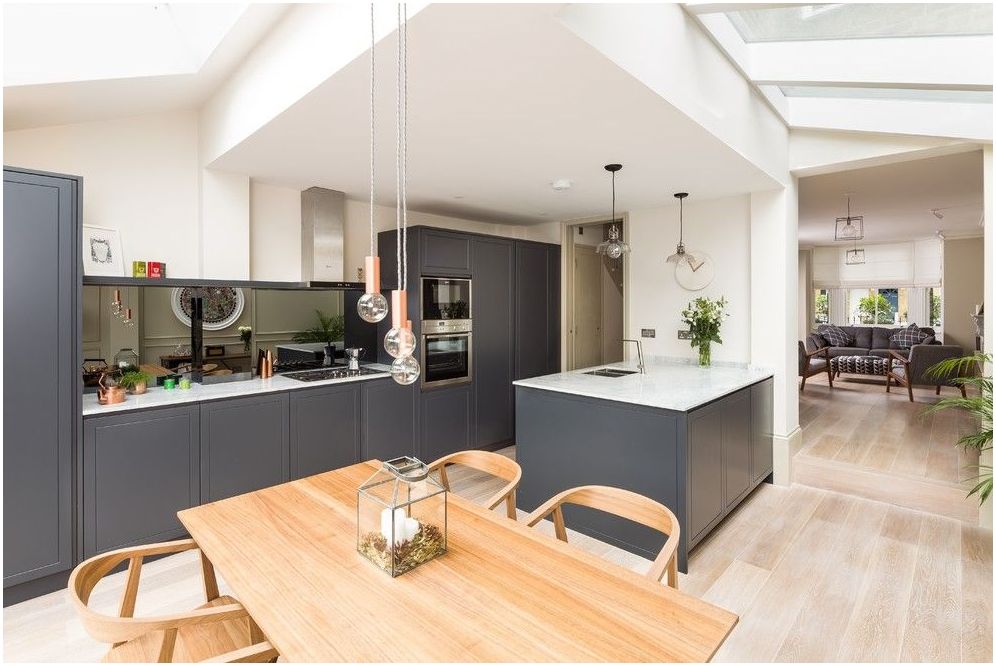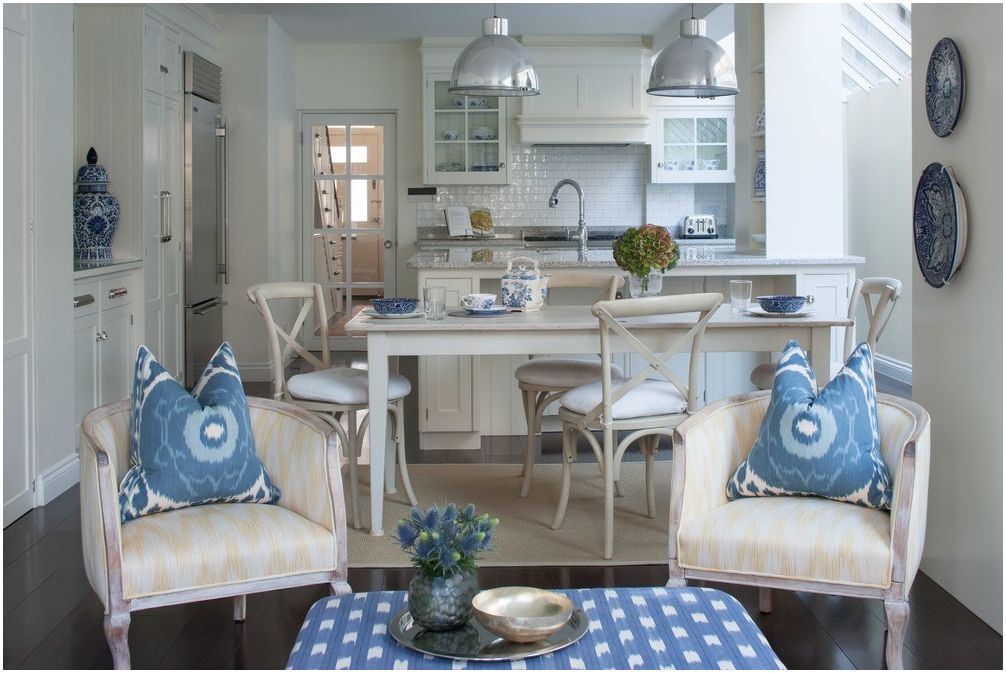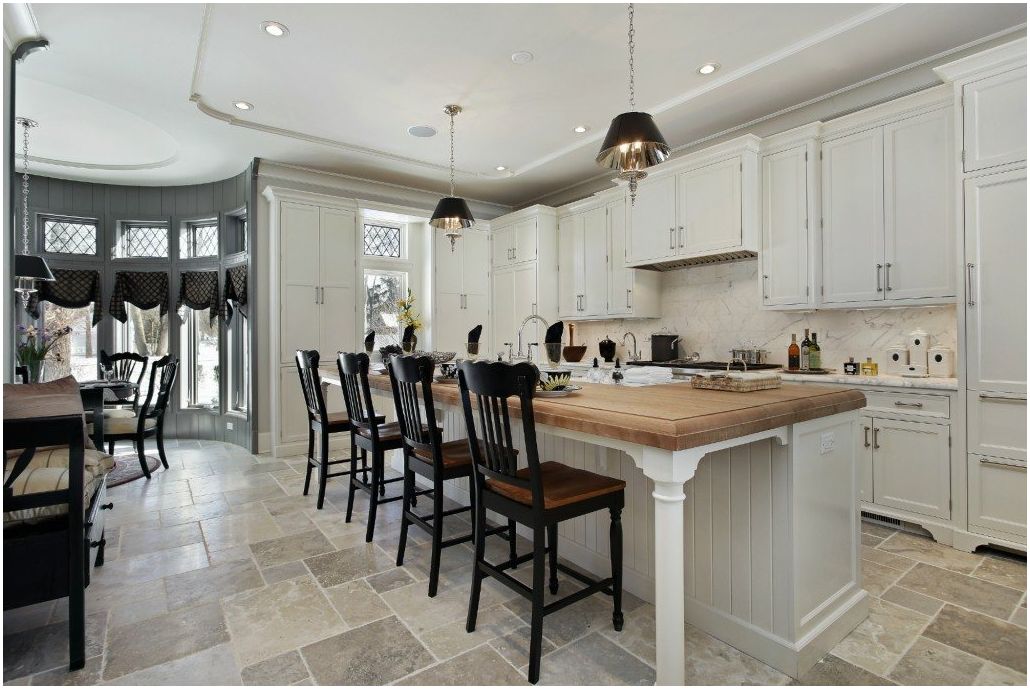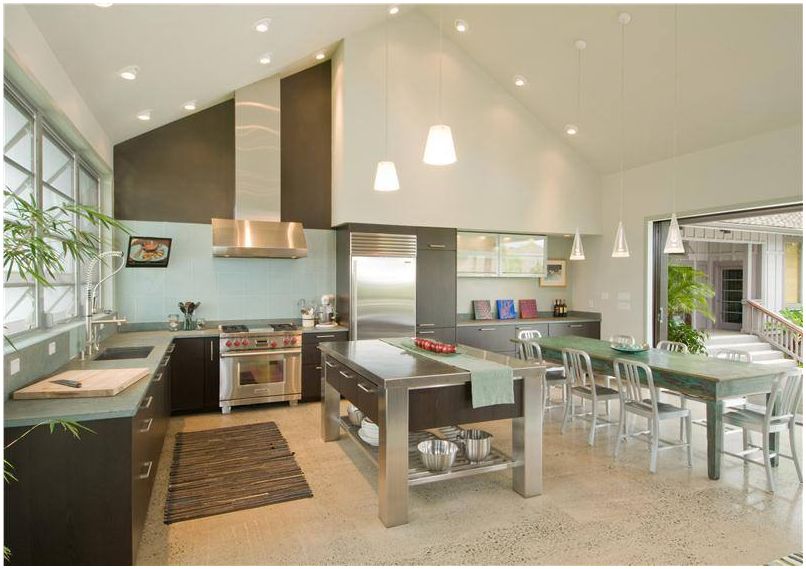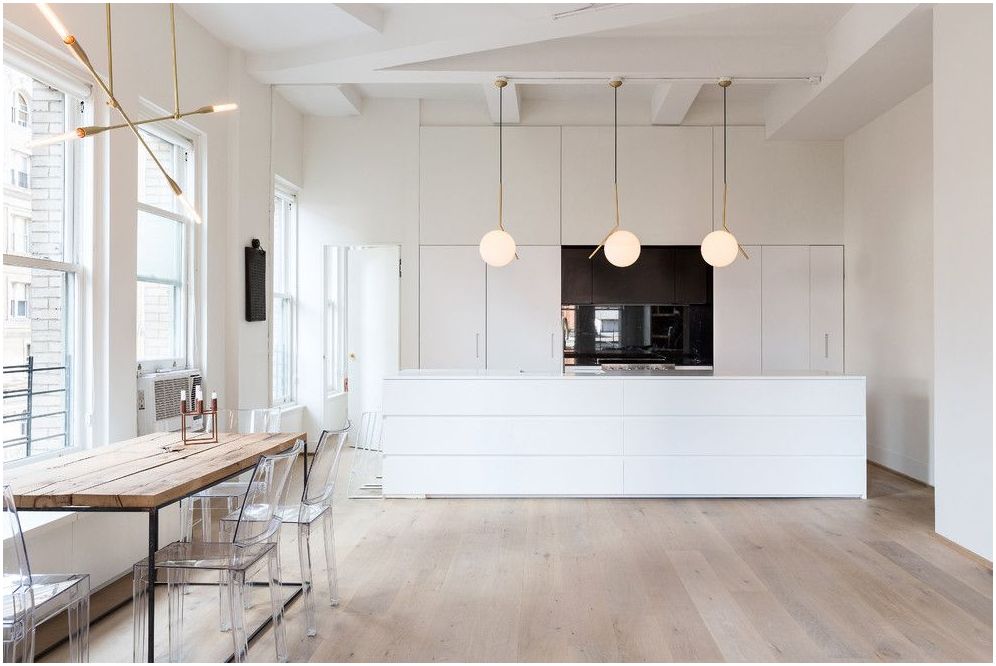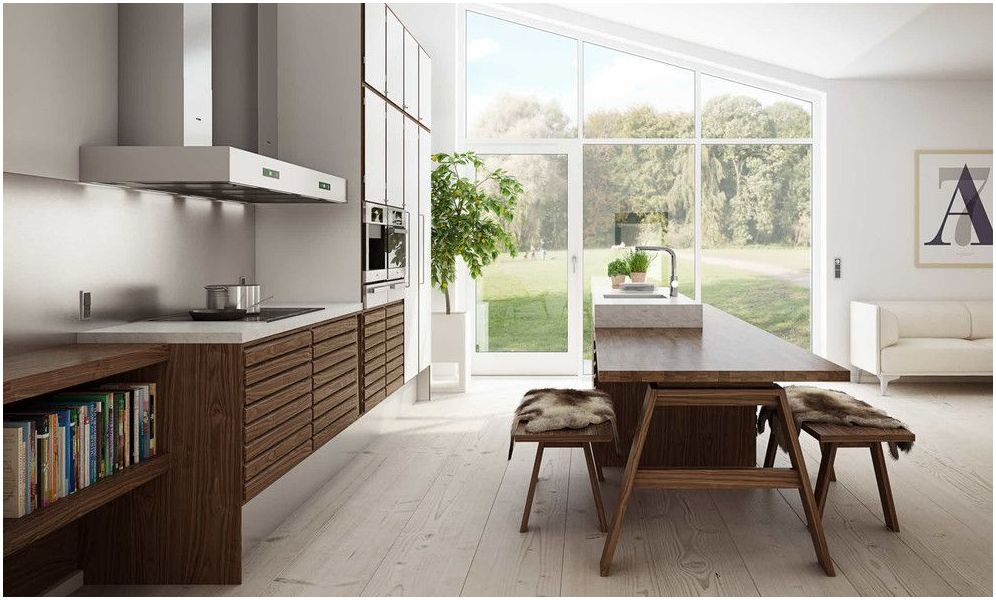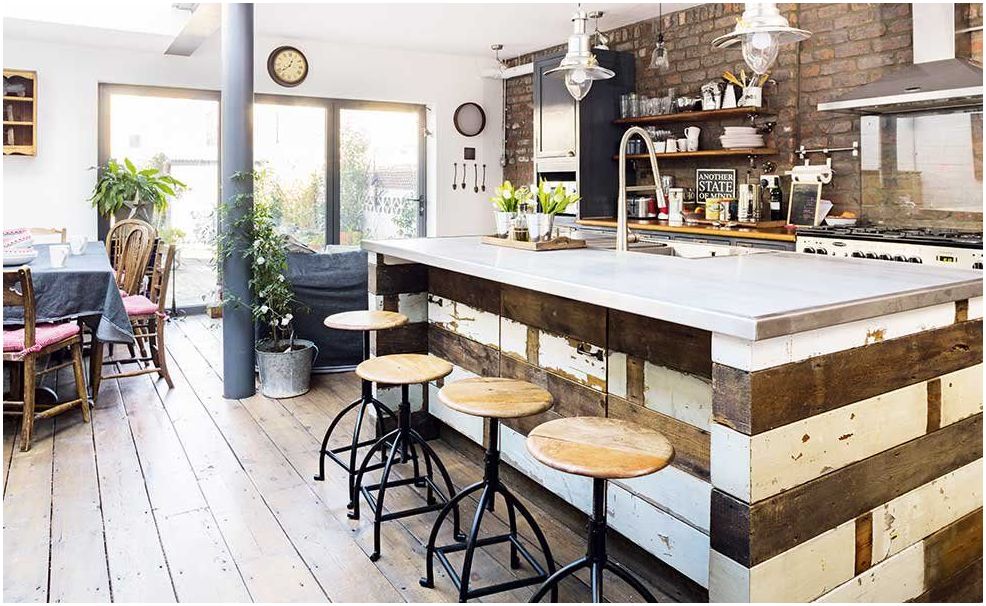 Many modern homes have an open floor plan of 40 sq. with minimal walls and rooms without specific restrictions. If your kitchen-living room is positioned this way, deciding how to decorate can be confusing. Without proper furniture placement, the room can look scattered and uncomfortable. With a few simple tips, you can create a beautiful combination space perfect for entertainment and living. Kitchen-living room 40 sq. will become organic, united and hospitable for you if you use the tips and photo examples of this article.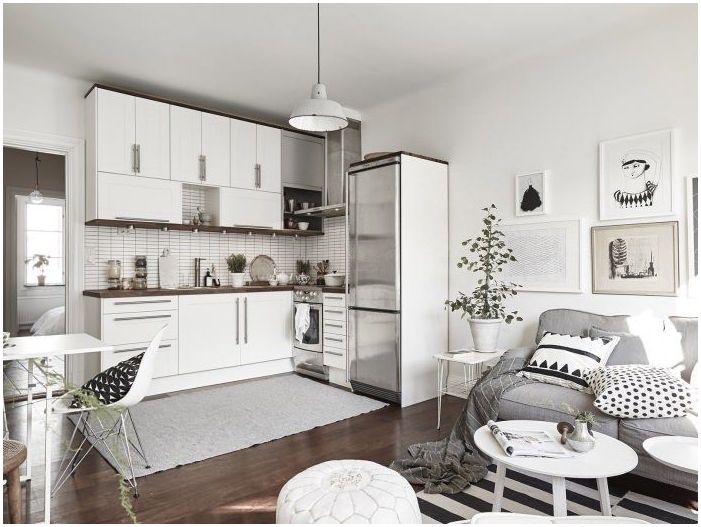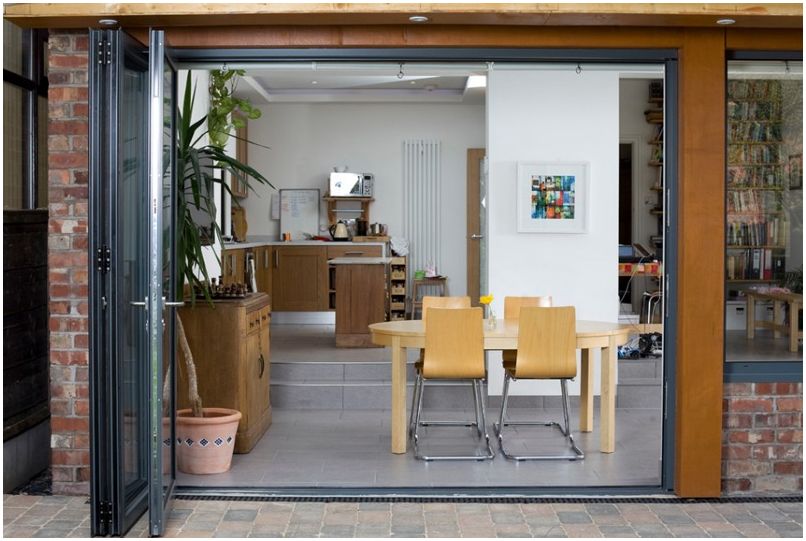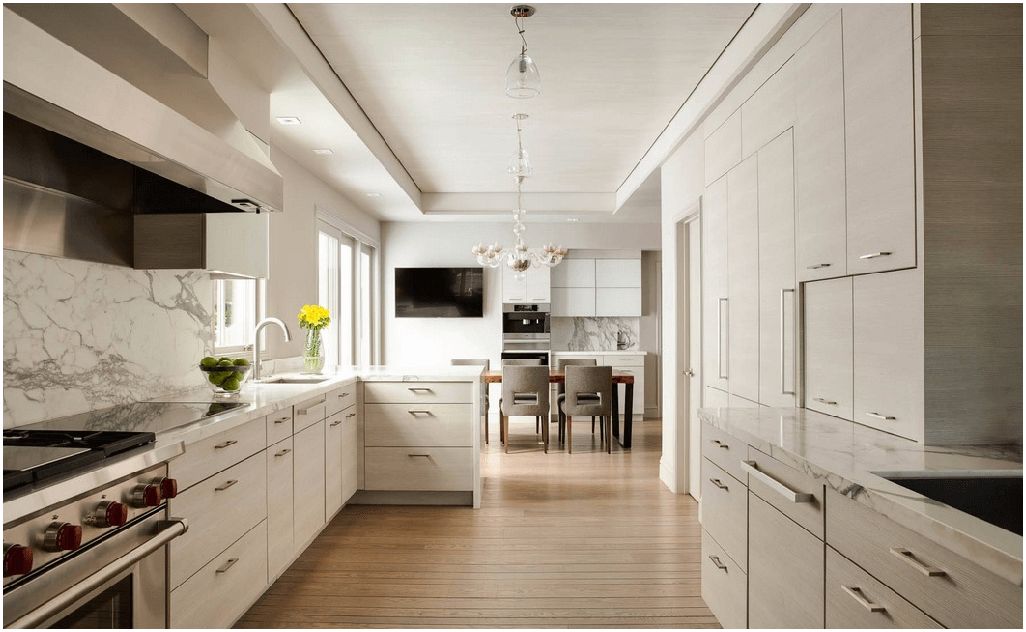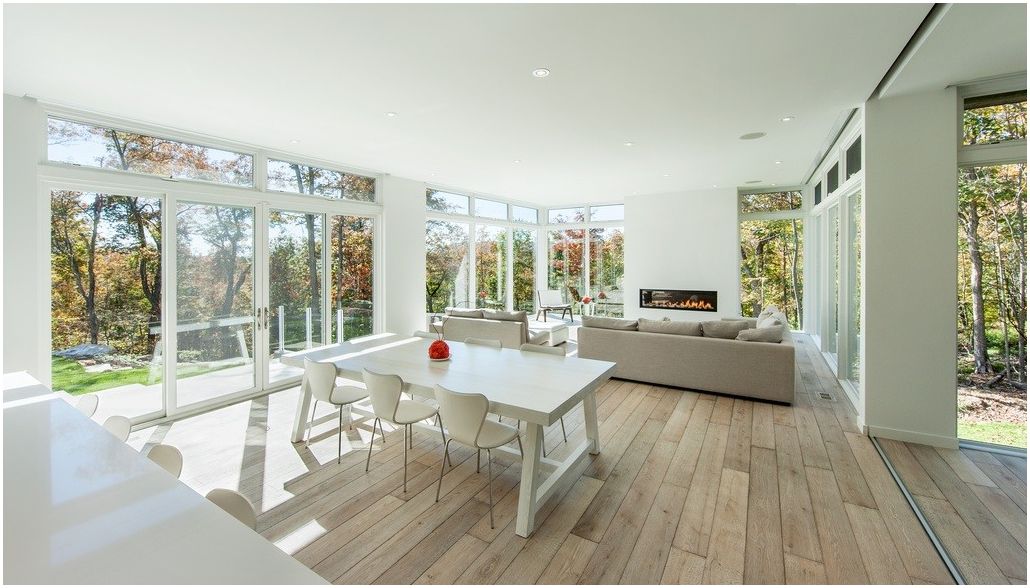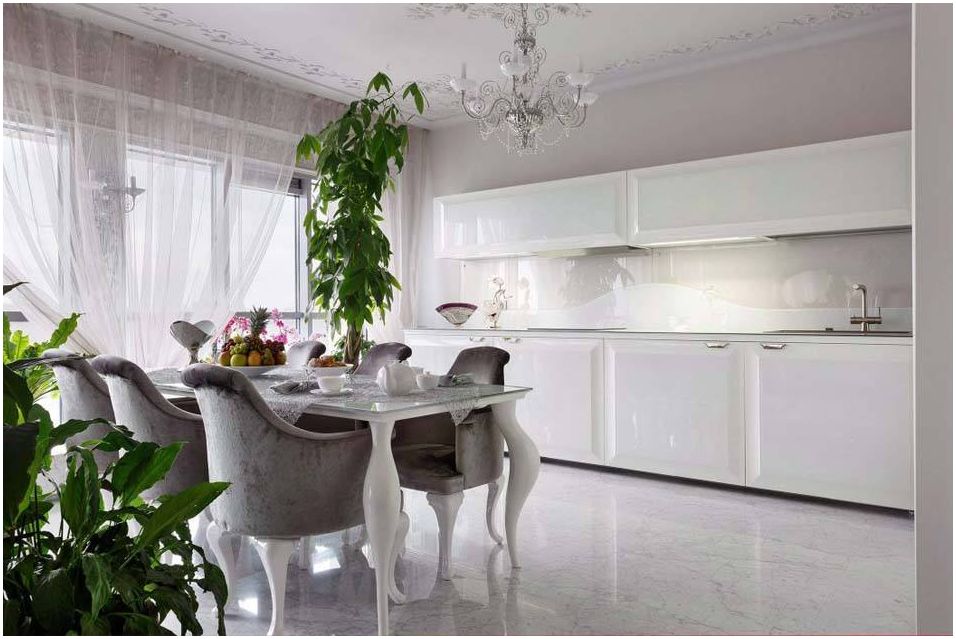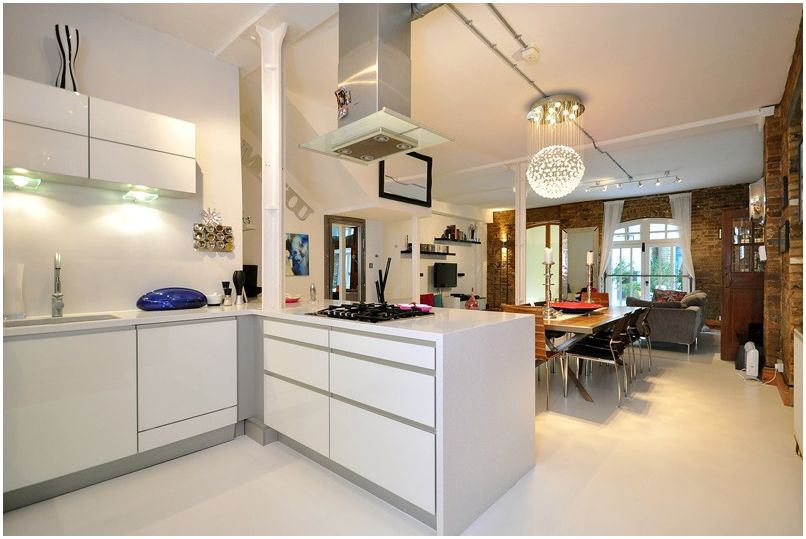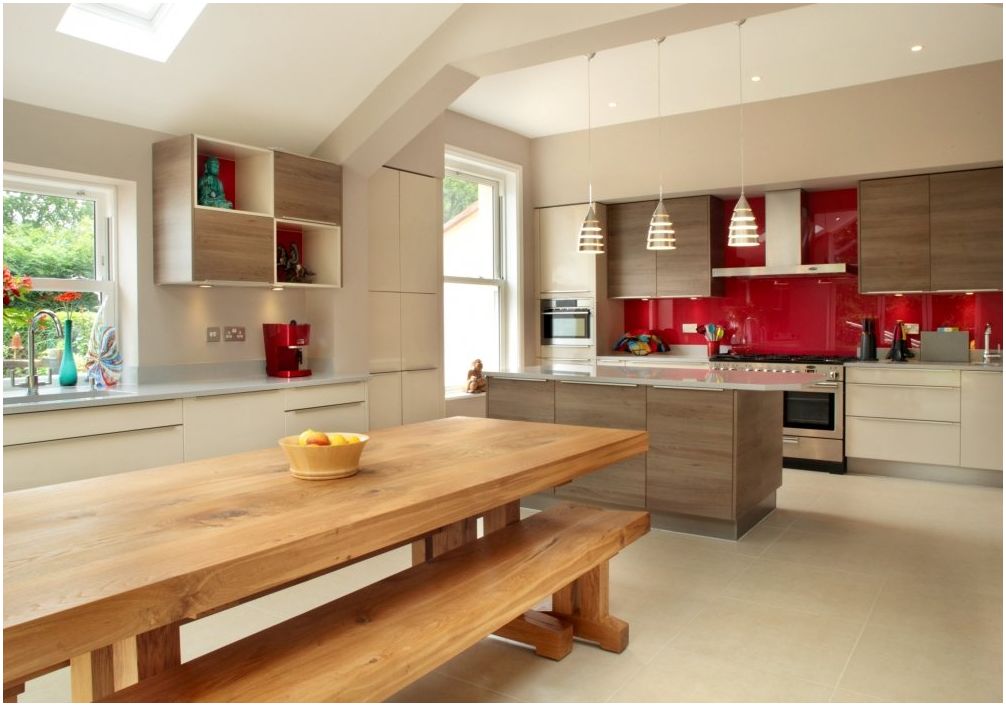 Good luck!