The ease and speed of installation of the fireplace stove make it the most preferred additional heat source in homes. This is an excellent heating option in the cold season, since modern stoves of this type are distinguished not only by their increased practicality, but also by their attractive appearance, decorating every interior.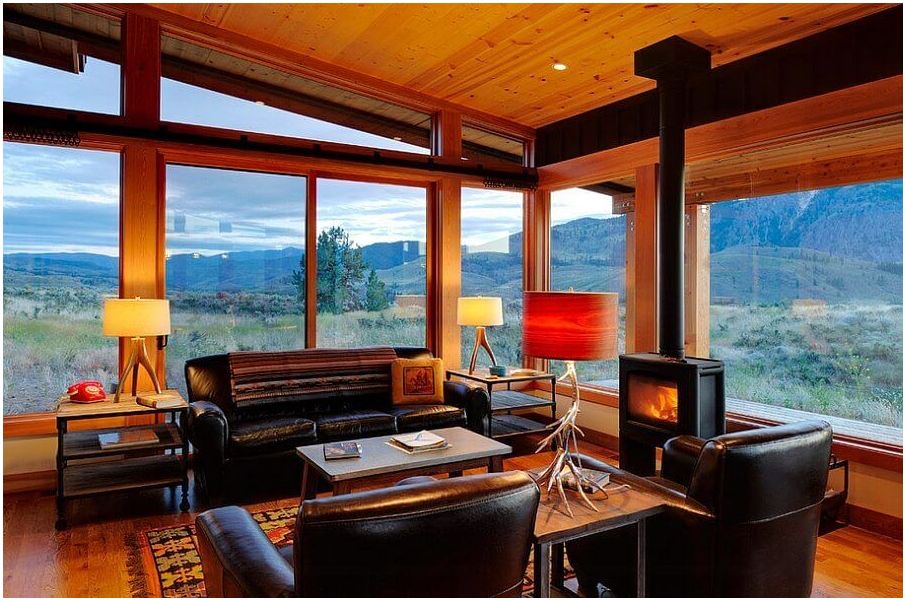 Fireplace stove for summer cottages – heat at no extra cost
A separate heating plate, commonly known as a heating stove, does not require a special foundation or enclosure. Even in an already installed room, a qualified technician installs such an oven without inconvenient construction work within two hours! The heating stove is an excellent additional source of heat for the home, which is also environmentally friendly and easy to install. The design takes up less space than a traditional fireplace. You can easily install the stove in the living room without the need for messy and time-consuming construction work.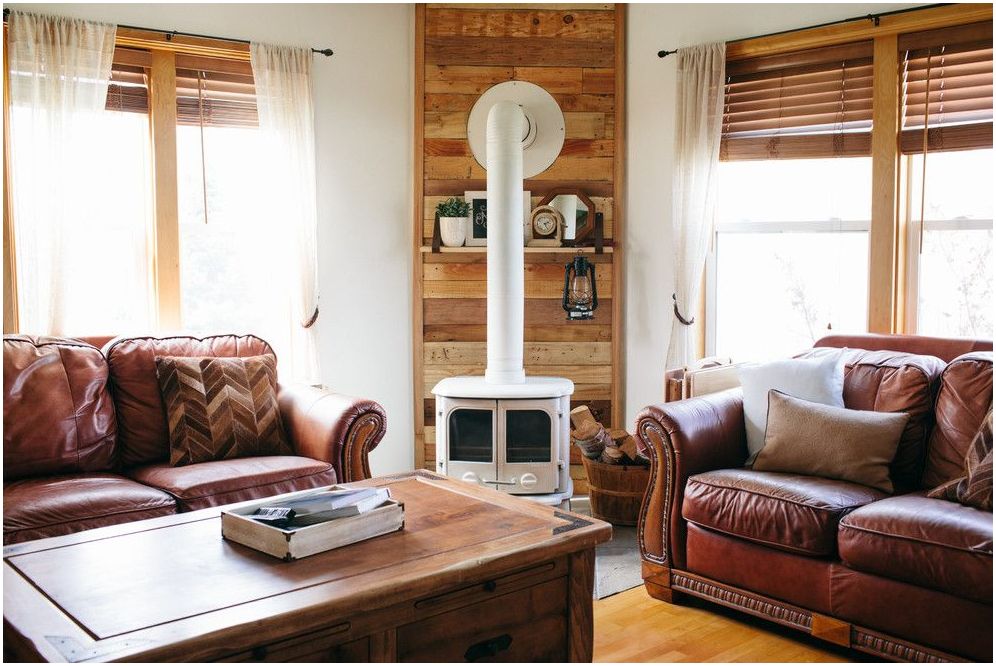 Varieties of fireplace stoves
A heating stove is a ready-made device that only needs to be installed in a preferred location. It can be made of cast iron or steel:
Decorative patterns can be formed on cast iron castings, which give the stove a stylish look that matches traditional interiors. Cast iron stoves usually have slightly better thermal properties than steel ones. Not only because their walls are by definition thicker, but also because cast iron has a higher heat capacity than steel.
Fireplace stove: how to choose

Simple block steel fireplace stoves are often chosen for modern interiors. The metal case can also be finished with ceramic or enamel. Such a colorful design will certainly be an impressive living room decoration. Stoves with a more modest shape in the living room can be decorated with interesting façade finishes using color or non-flammable finishes.

Fireplace stove: how to choose
Advice! Under the fireplace stove and 60 cm in front of the stove, the floor must be made of non-combustible materials such as tiles, brick, stone or iron sheet. The heating plate cannot stand right next to the wall, and flammable objects: furniture, RTV equipment or curtains should not be closer than 80 cm from it.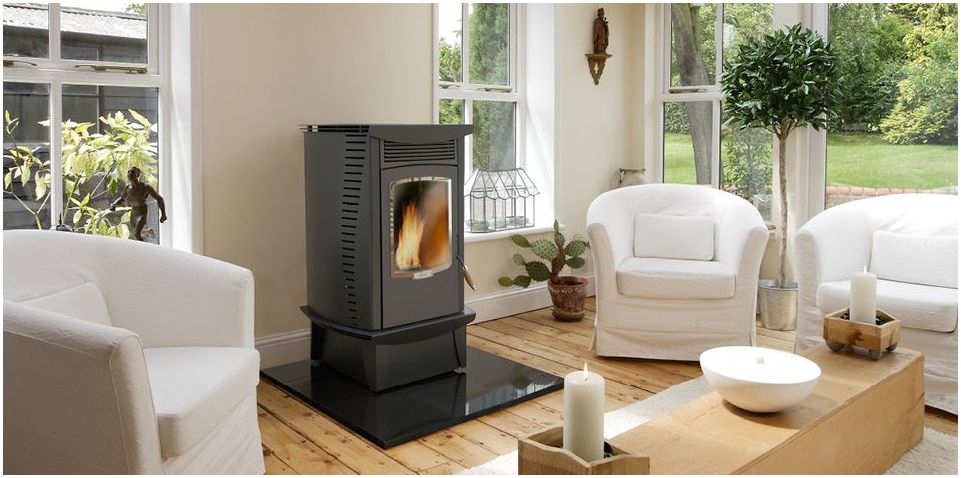 What You Should Know Before Buying a Home Stove?
Before buying a fireplace stove, be sure to pay attention:
the power of the fireplace (1 kW of the power of the stove is enough to heat 10-12 m2 of the area of ​​the room by 2.5 m2)
burning time (at least 8 hours);
furnace efficiency – in good condition, with glass and two-layer casing, the efficiency of the heater must be at least 70%.

Fireplace stove: how to choose
Advice! Choose a device with self-cleaning glass. It will have a transparent coating of chromium oxides, so that the soot particles do not adhere, but fall and burn in the oven. Remember that when ash is removed, the floor around the fireplace always becomes dirty. To avoid this, find a device with a drawer located under the hearth. Some ovens of this type even have covers to prevent ash from escaping when the heating power is increased..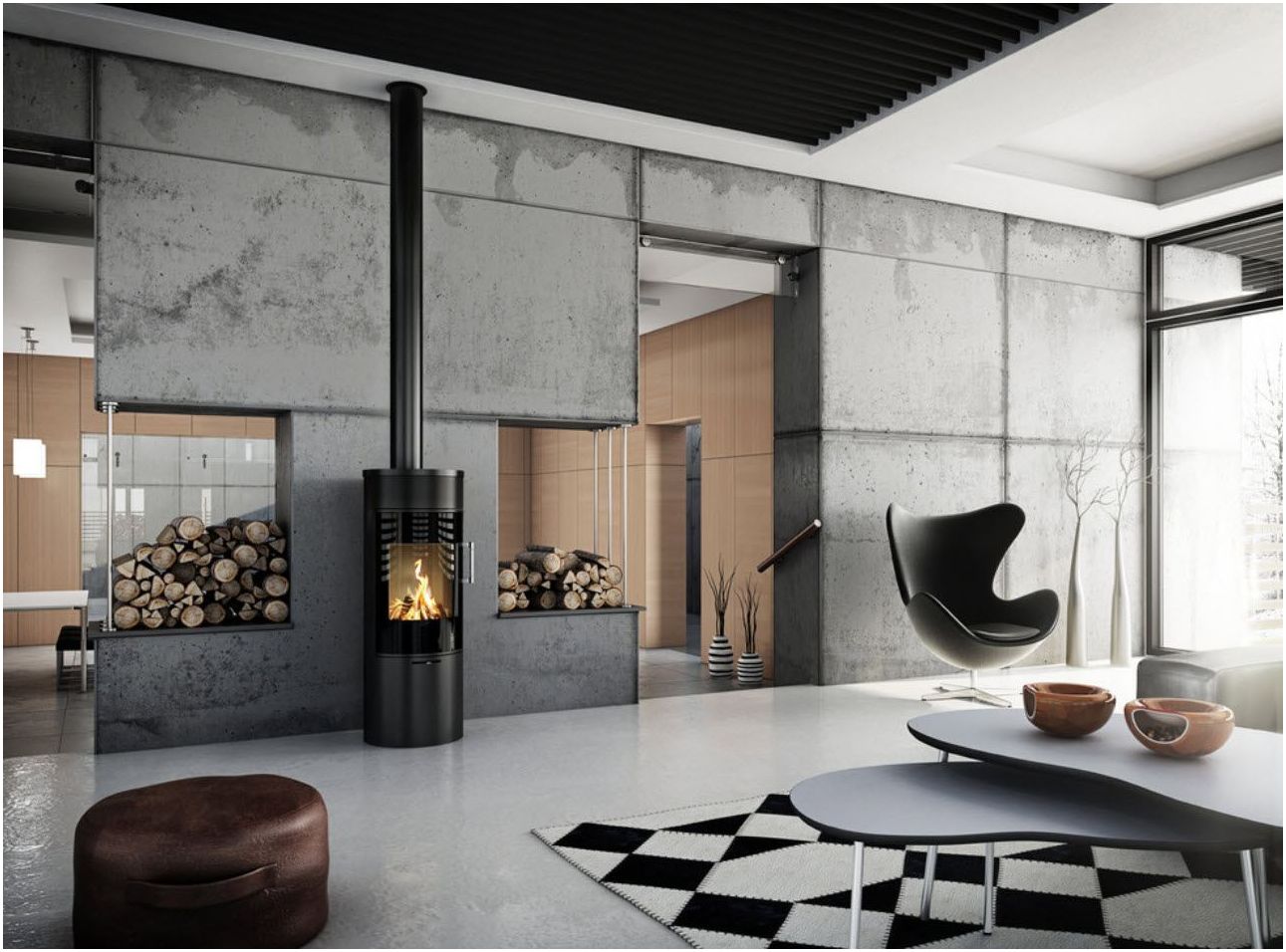 Advantages of a long burning fireplace stove
The fireplace stove can be installed anywhere in the house, provided that there is a connection to the chimney, which is easy to install without the need to reinforce the ceiling. A potbelly stove takes up less space than a traditional stationary fireplace. Such a device is cheaper than a classic stone firebox. You can take the stove with you when moving to another place of residence. The fireplace stove has a closed combustion chamber. The device can be in a traditional or modern shape. The stove supplies heat to the entire surface, including the exhaust pipe. The combustible material can be either wood or coal briquettes.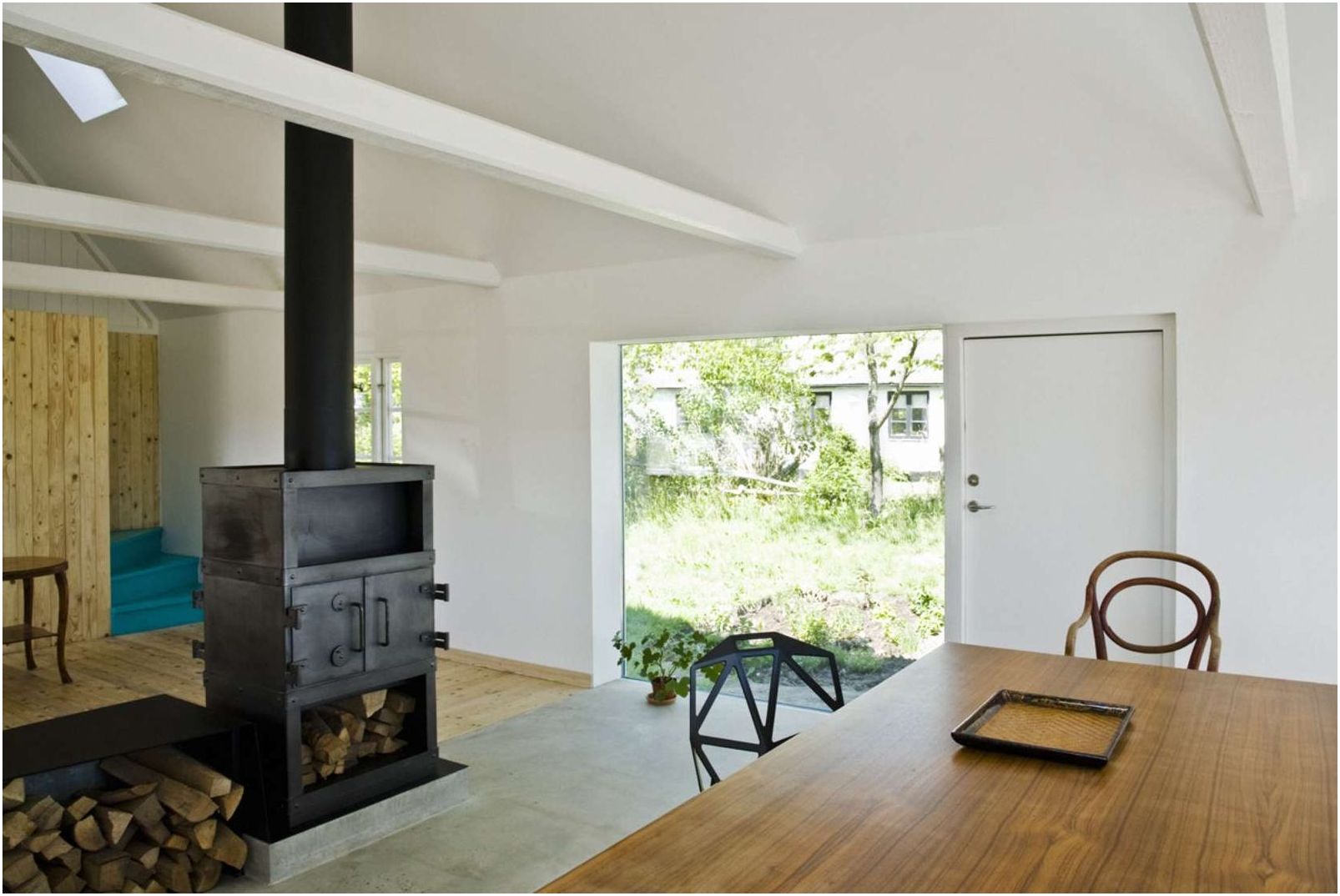 Does the fireplace stove have defects?
In fact, the only drawback of a free-standing heating plate is that it can only heat one room. Such a device is not suitable as the only source of heat in the house. The small size of the stove means that you can put smaller pieces of wood in it – usually about 30 cm.There is an inconvenient need for frequent additions of wood, without the ability to throw a large piece that will burn all night.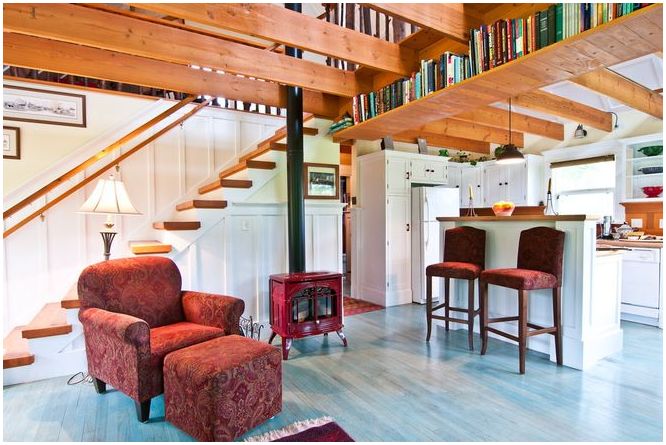 Fireplace stove: inspiration for interiors
The dream of a large fireplace in the interior can often be unrealizable due to the time-consuming renovation of the room. The idea of ​​using a fireplace stove can be found in almost any interior. The ease and speed of installation of such a heater makes it the most preferred source of heat in homes..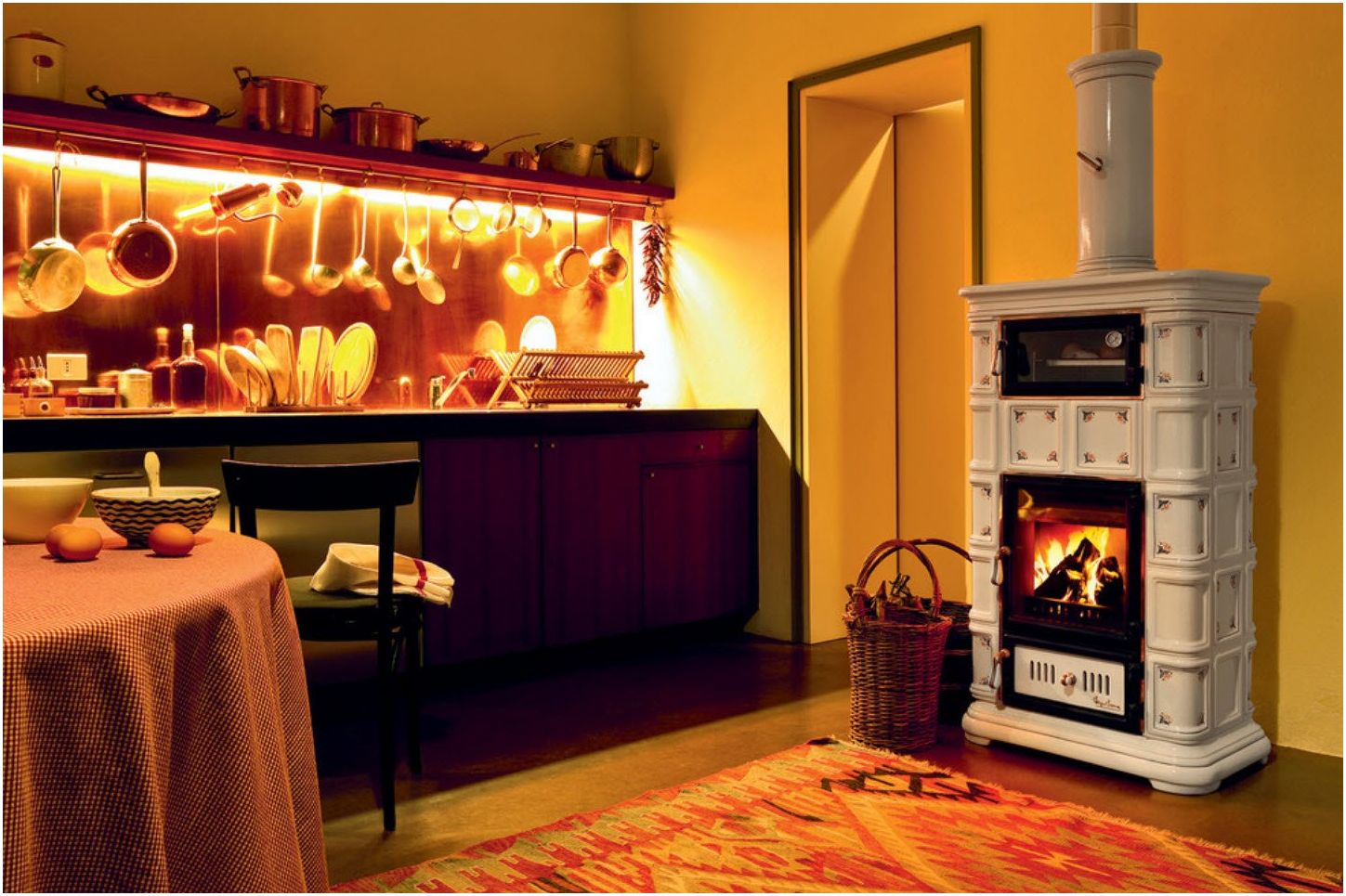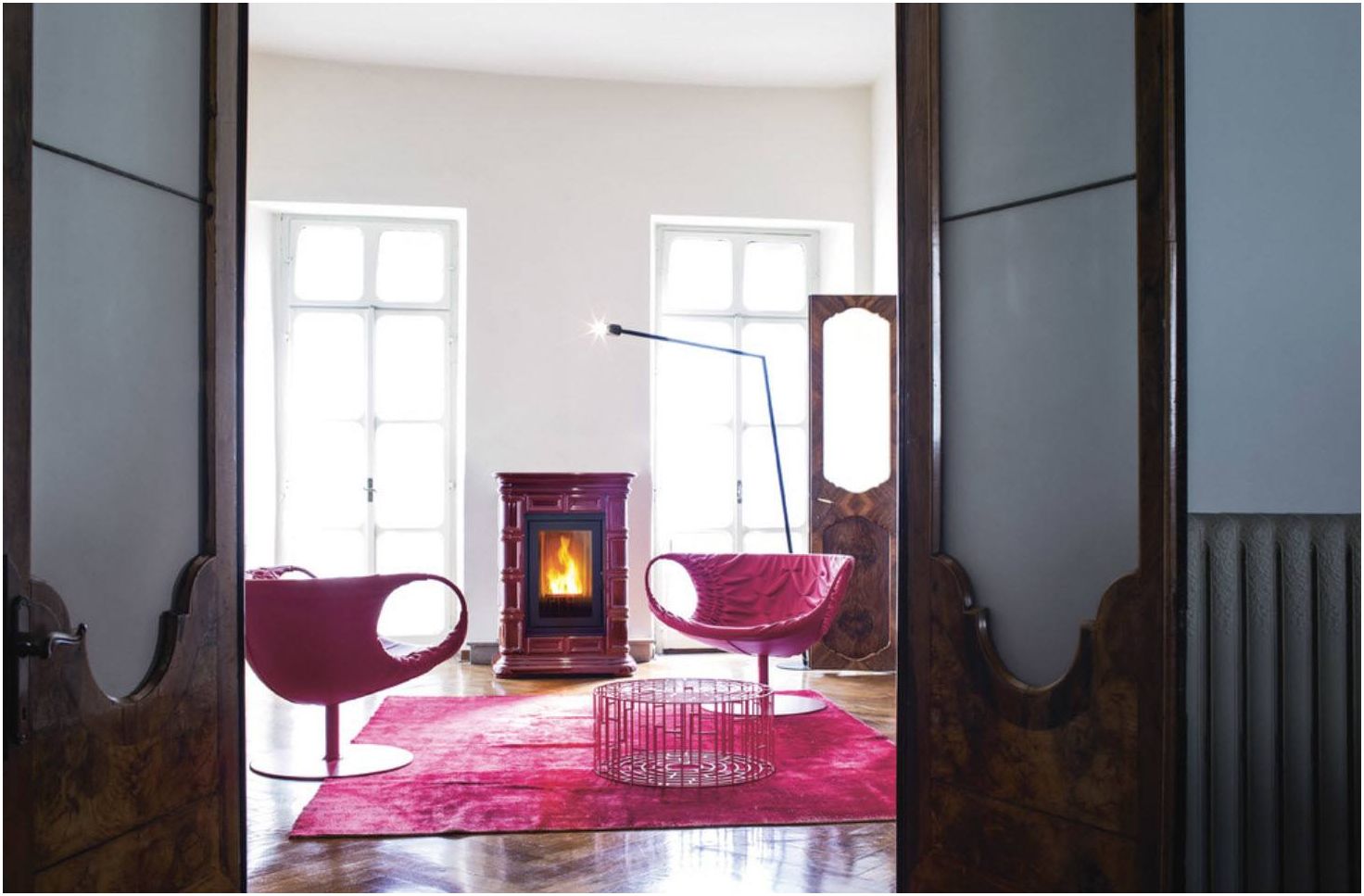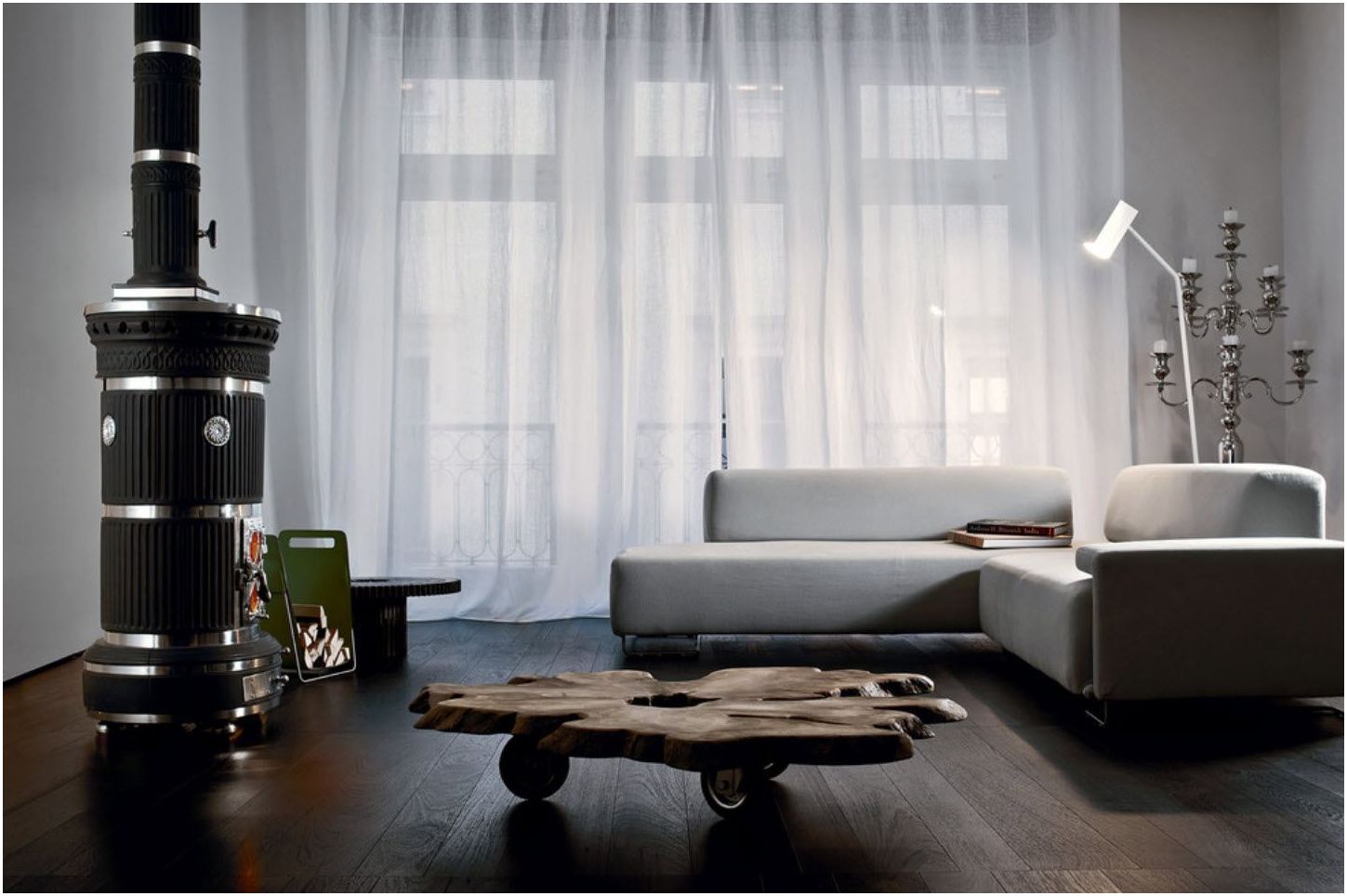 Fireplace stoves are available in an unlimited range of colors, shapes and decorations. The most versatile, combining with both classic and modern interiors, are black designs with a simple cylindrical shape. Potbelly stoves in a more classic version, rectangular and trapezoidal, have stylized legs. They are also available in very rich colors: from classic black, brown to bottled green, purple, wine, cream and off-white..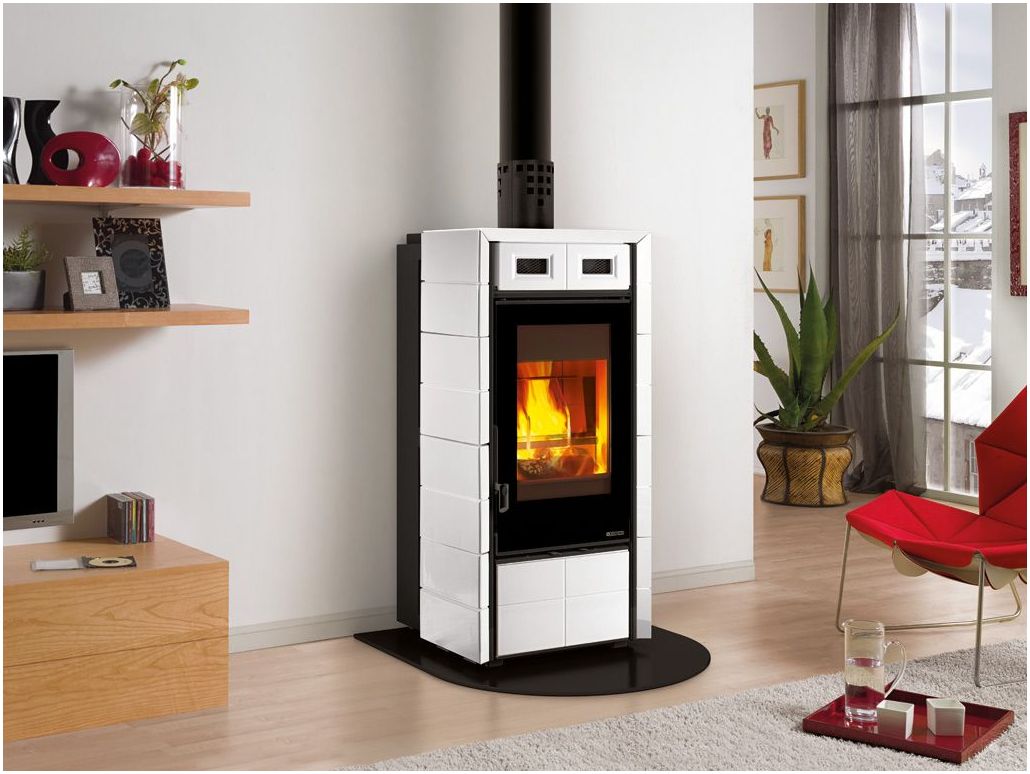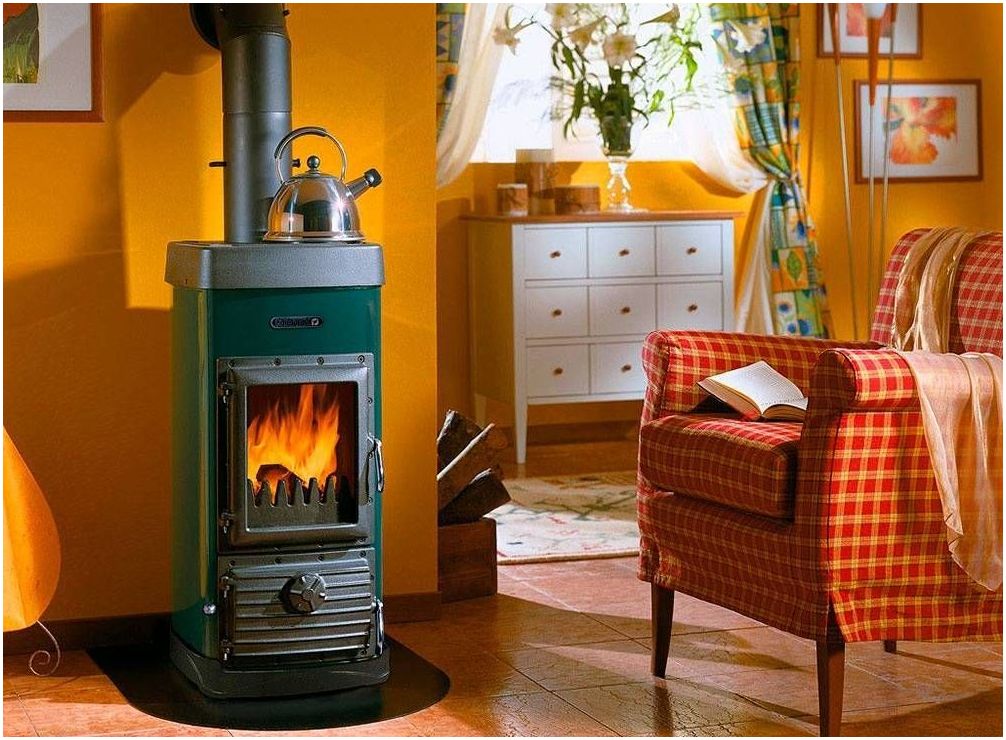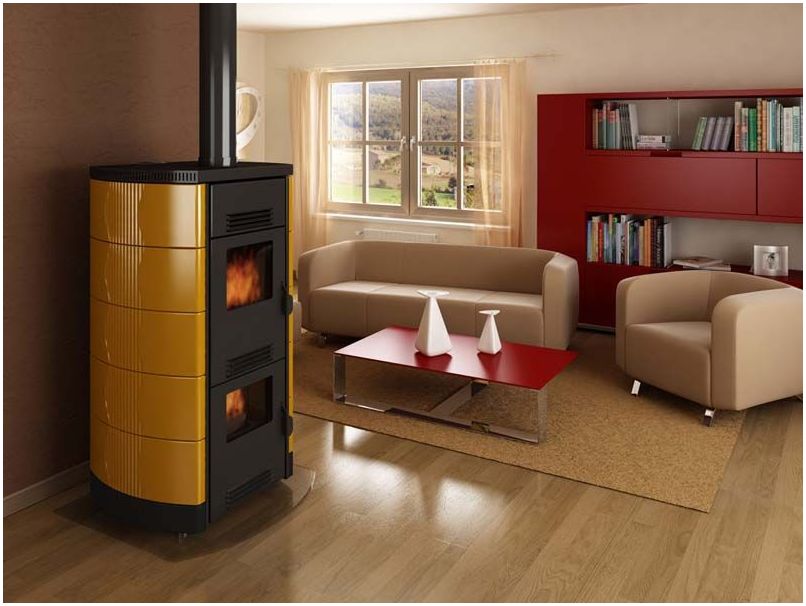 Fireplace stoves: which model to choose
Fireplace stoves represent a wider range of solutions from year to year. Neutral substrates made of clear, tempered glass allow wood flooring to be laid under the slab without worrying about damage. Black round mats made of tempered graphite glass, copper or sheet metal protect the space under and around the oven, thereby covering the floor. The fireplace stove can be easily made to order, choosing any shape and size (circle, semicircle, rectangle, corner model and other options).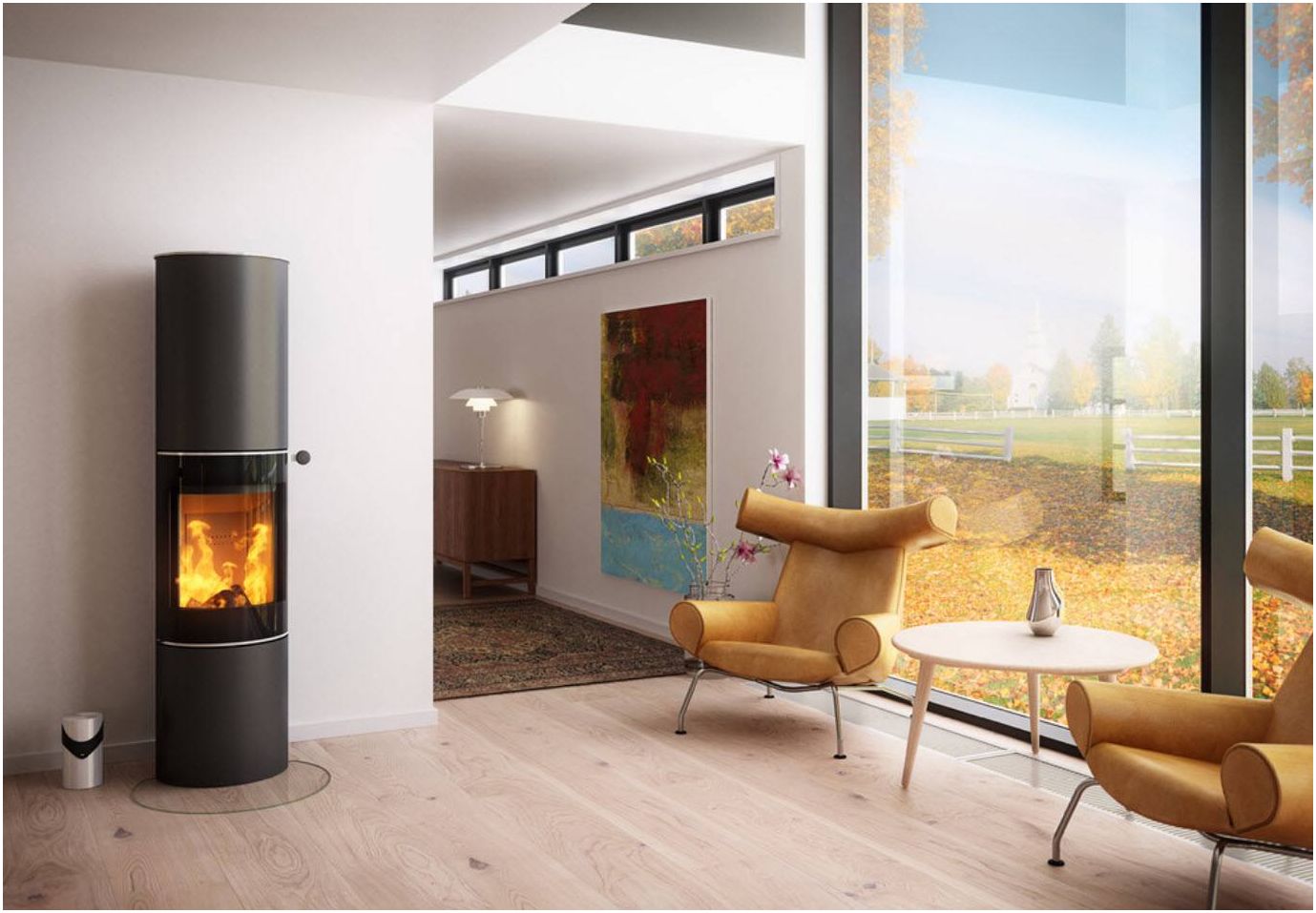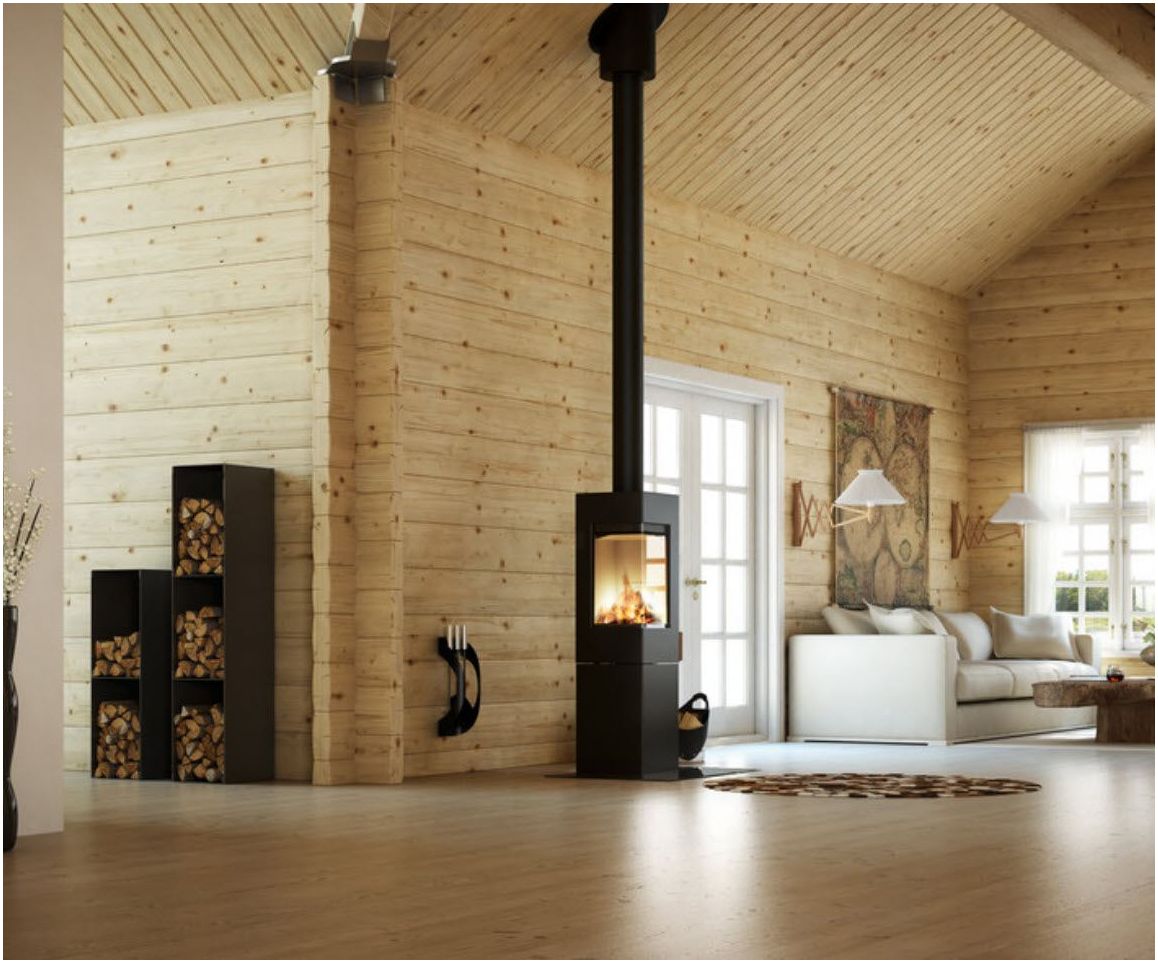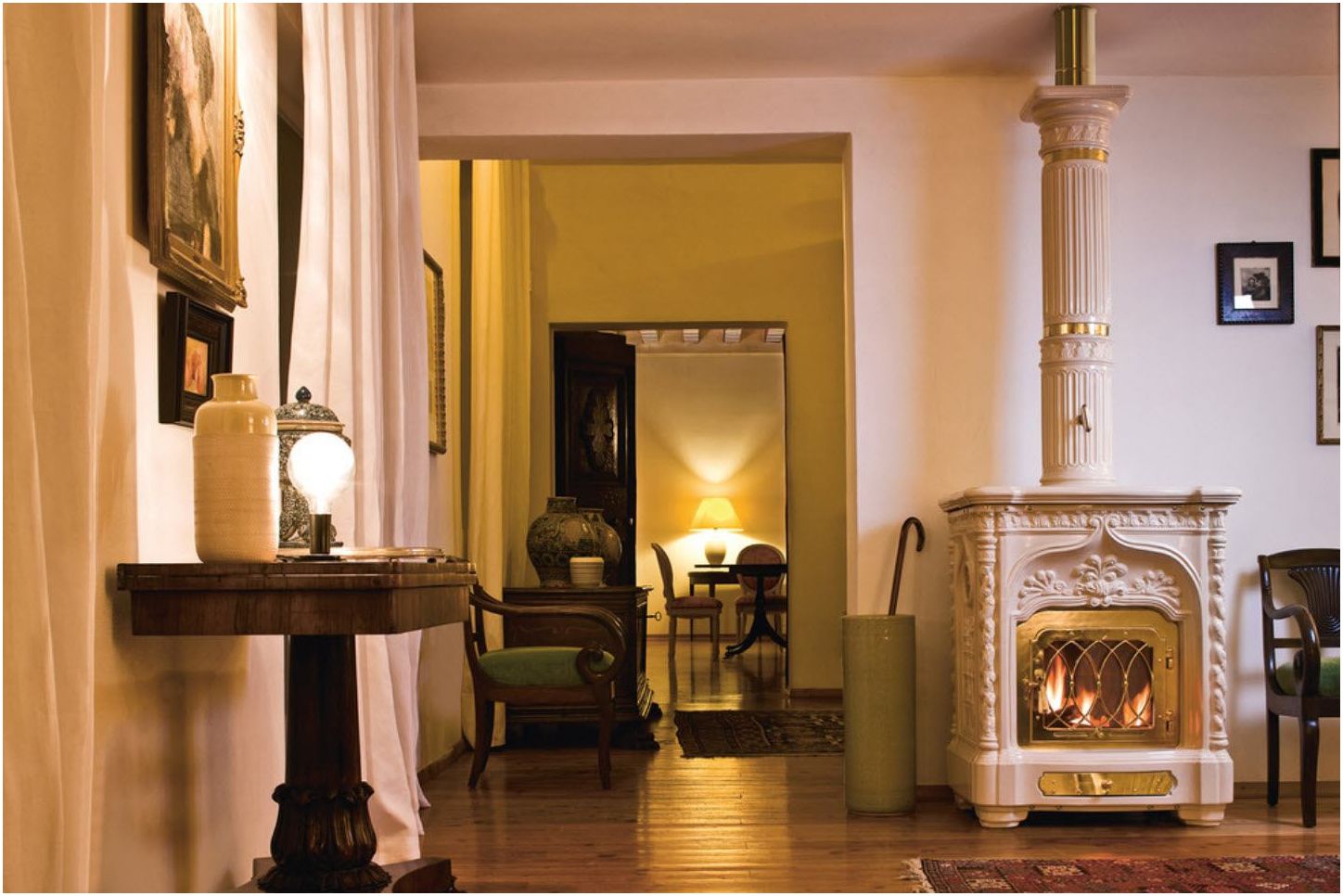 If you are thinking of placing a fireplace stove in the living room, bedroom or kitchen, then check out the presented photo gallery, where you will find ideas for interior design with a fireplace in different styles..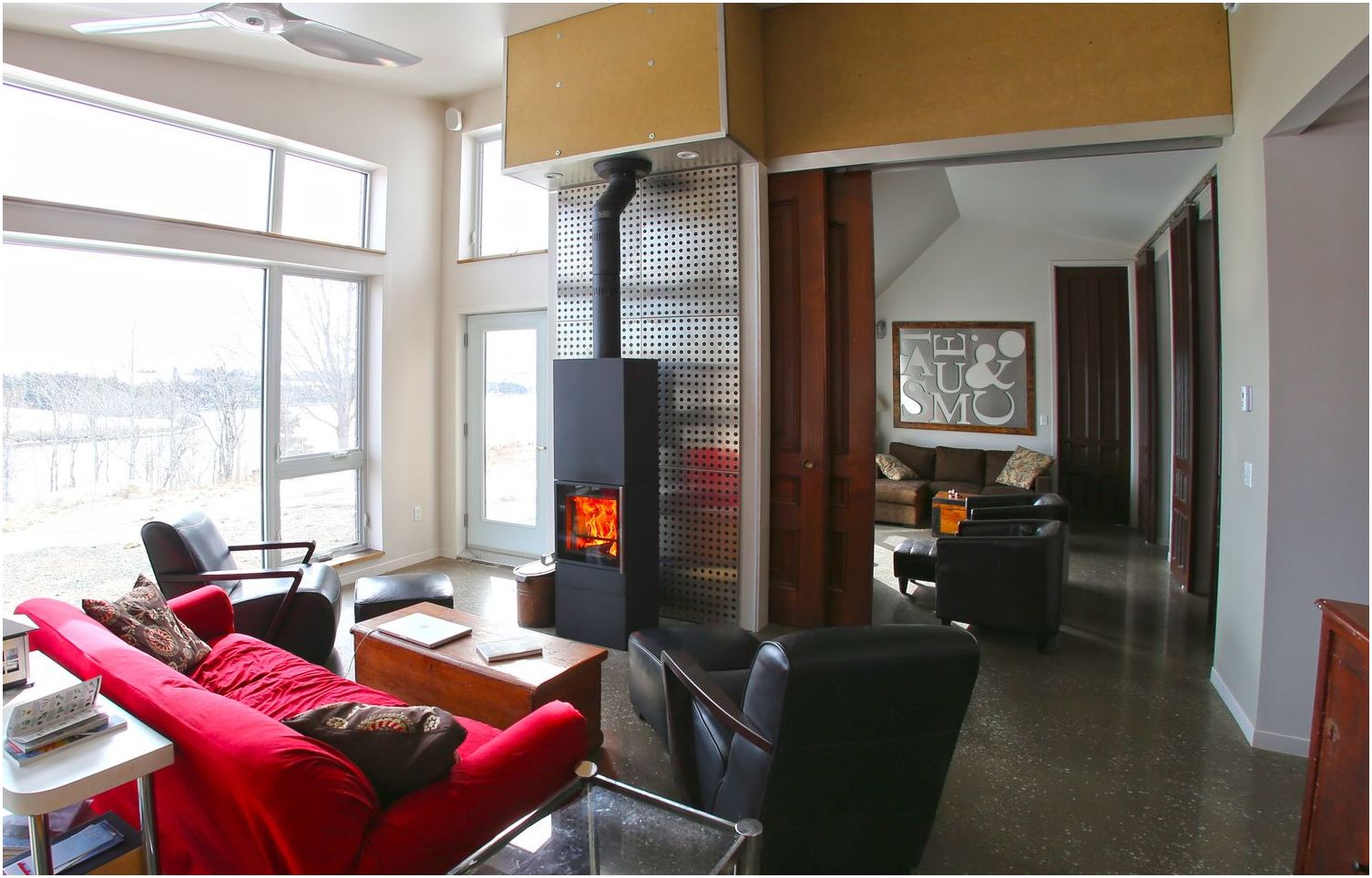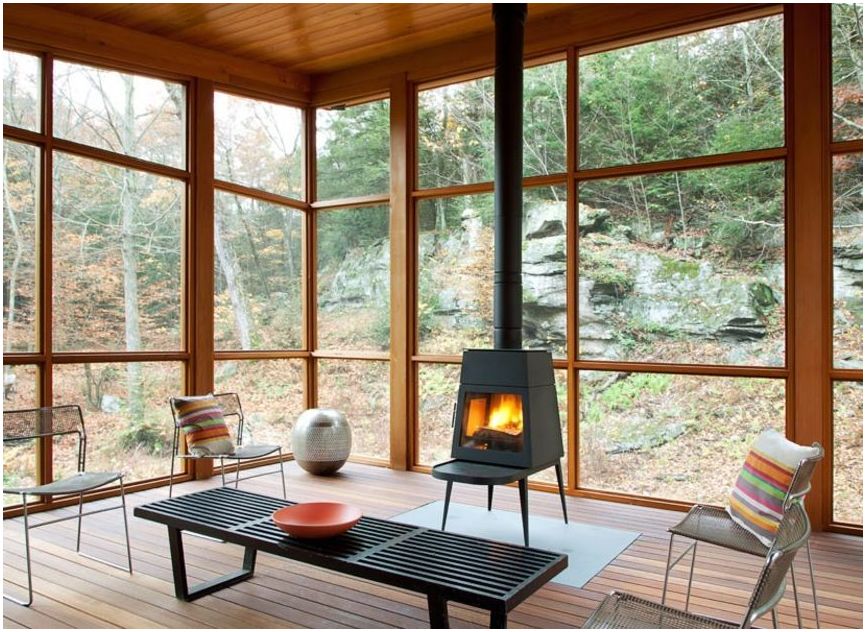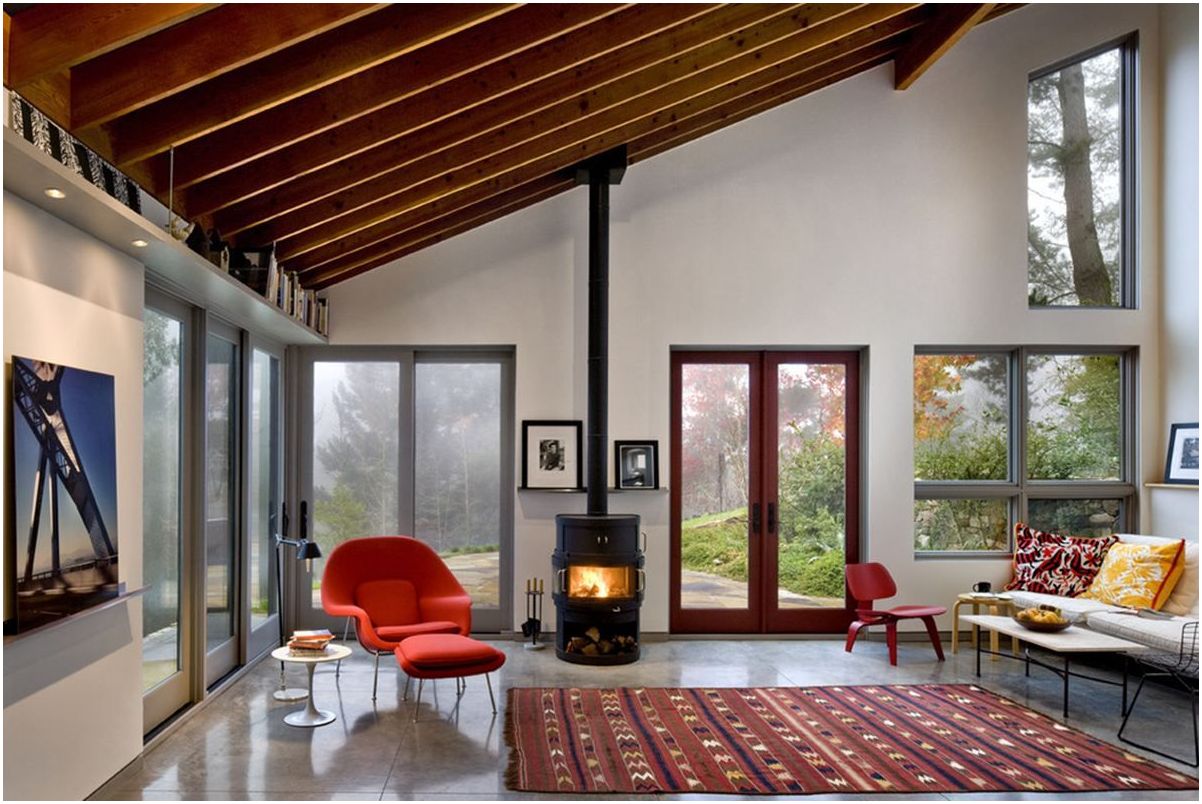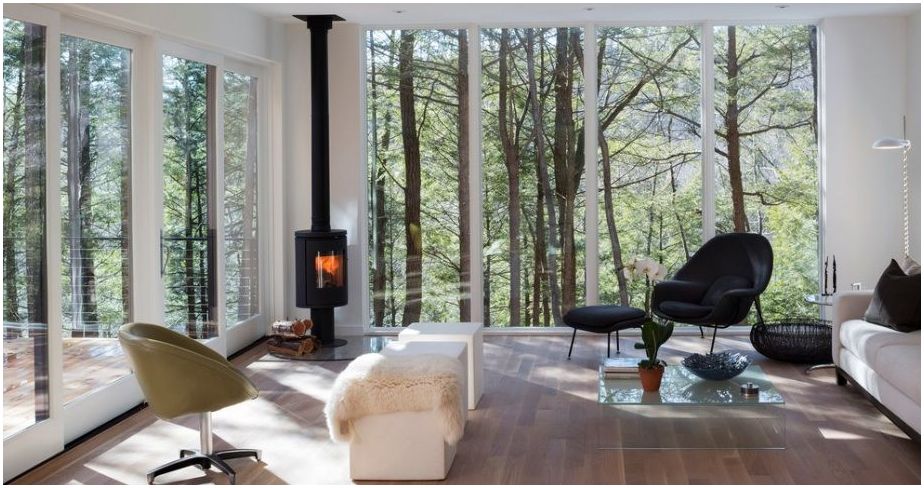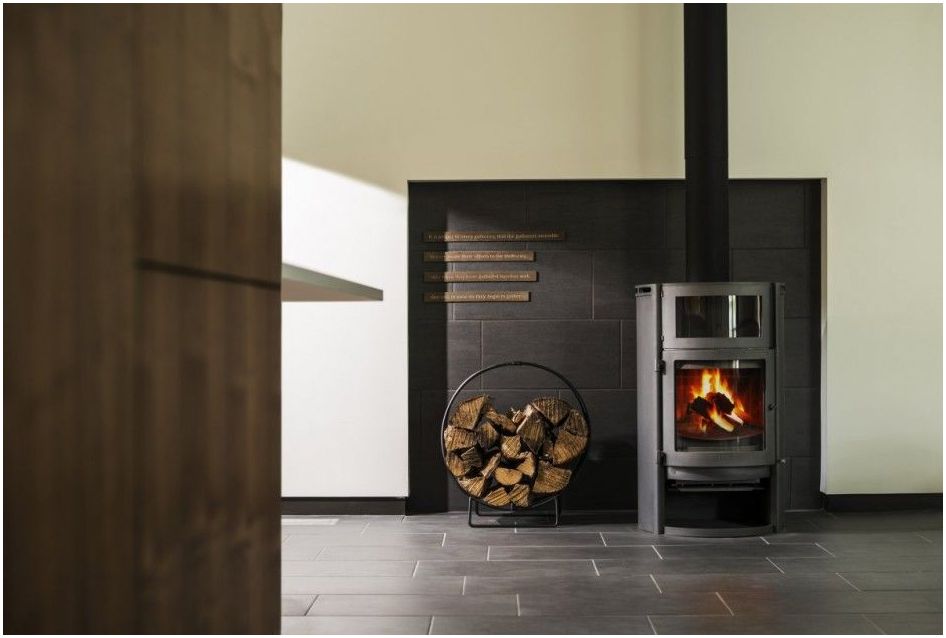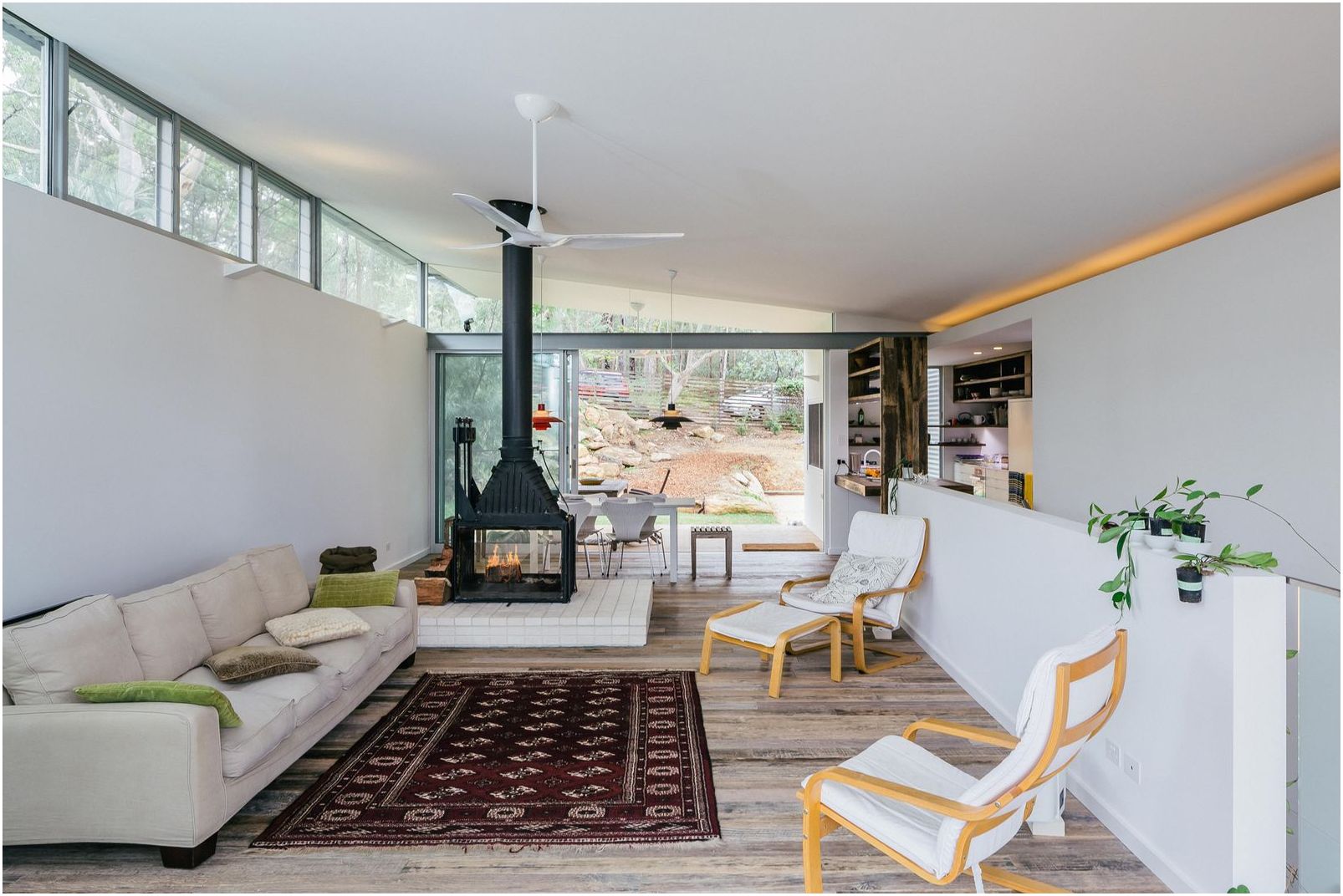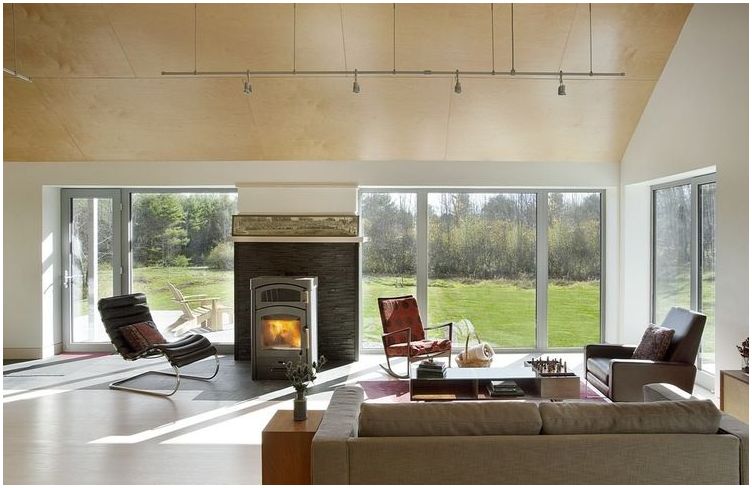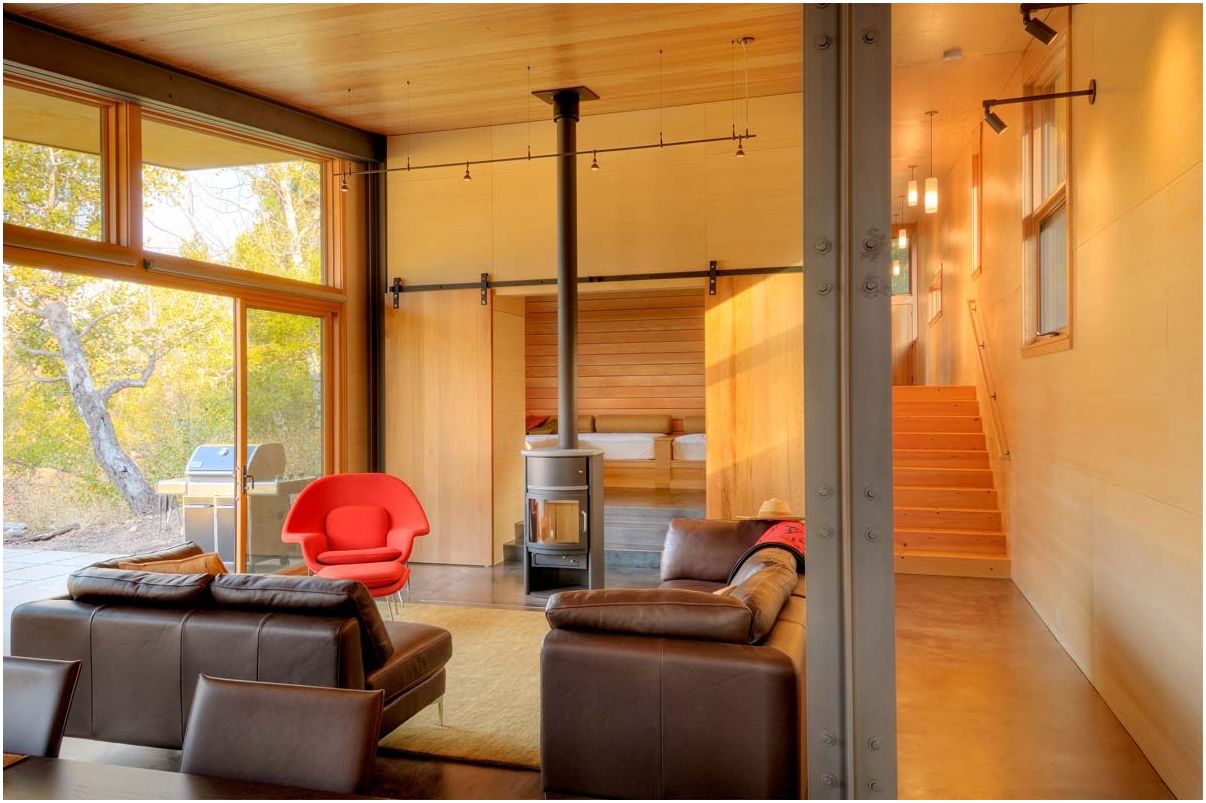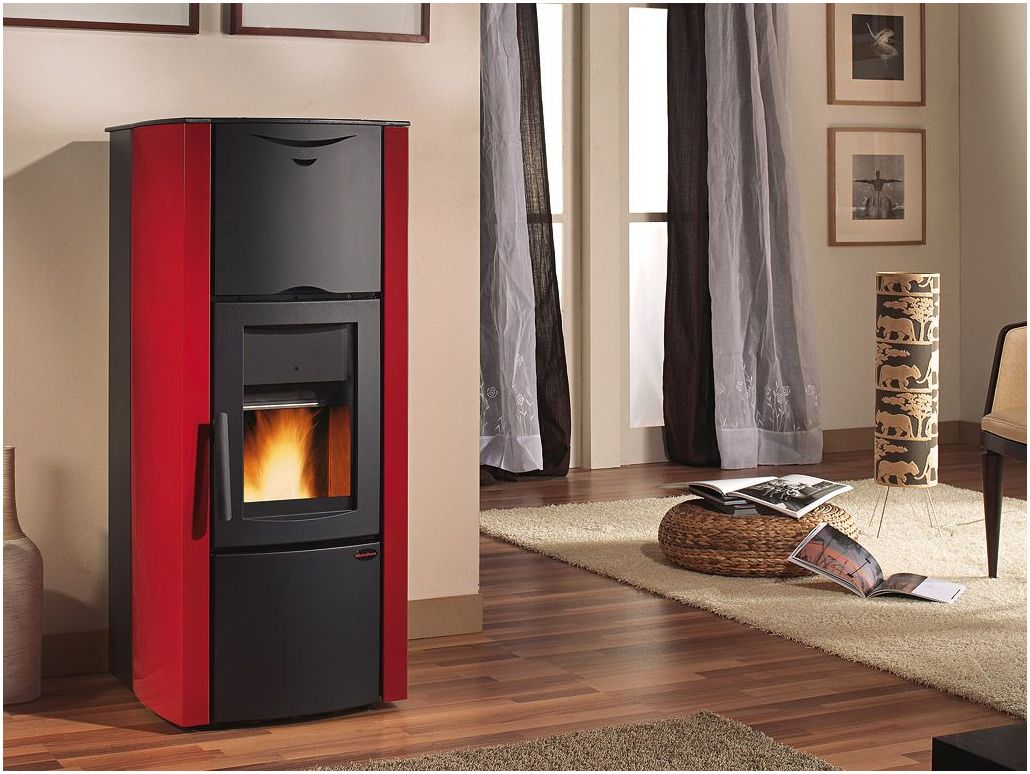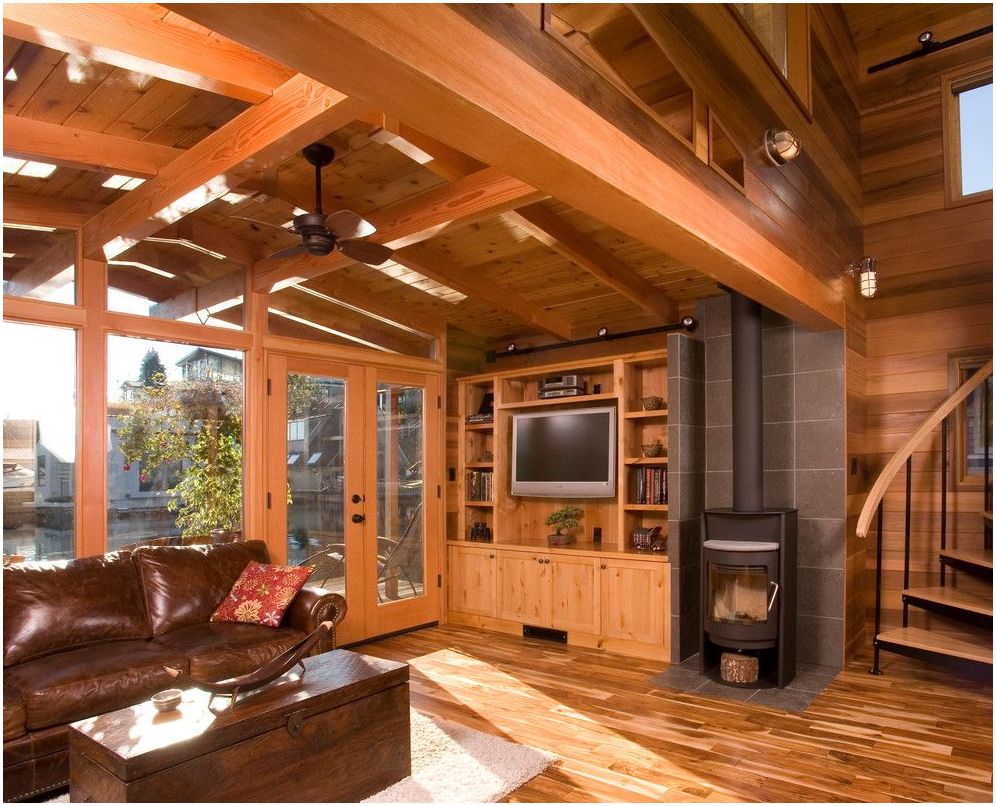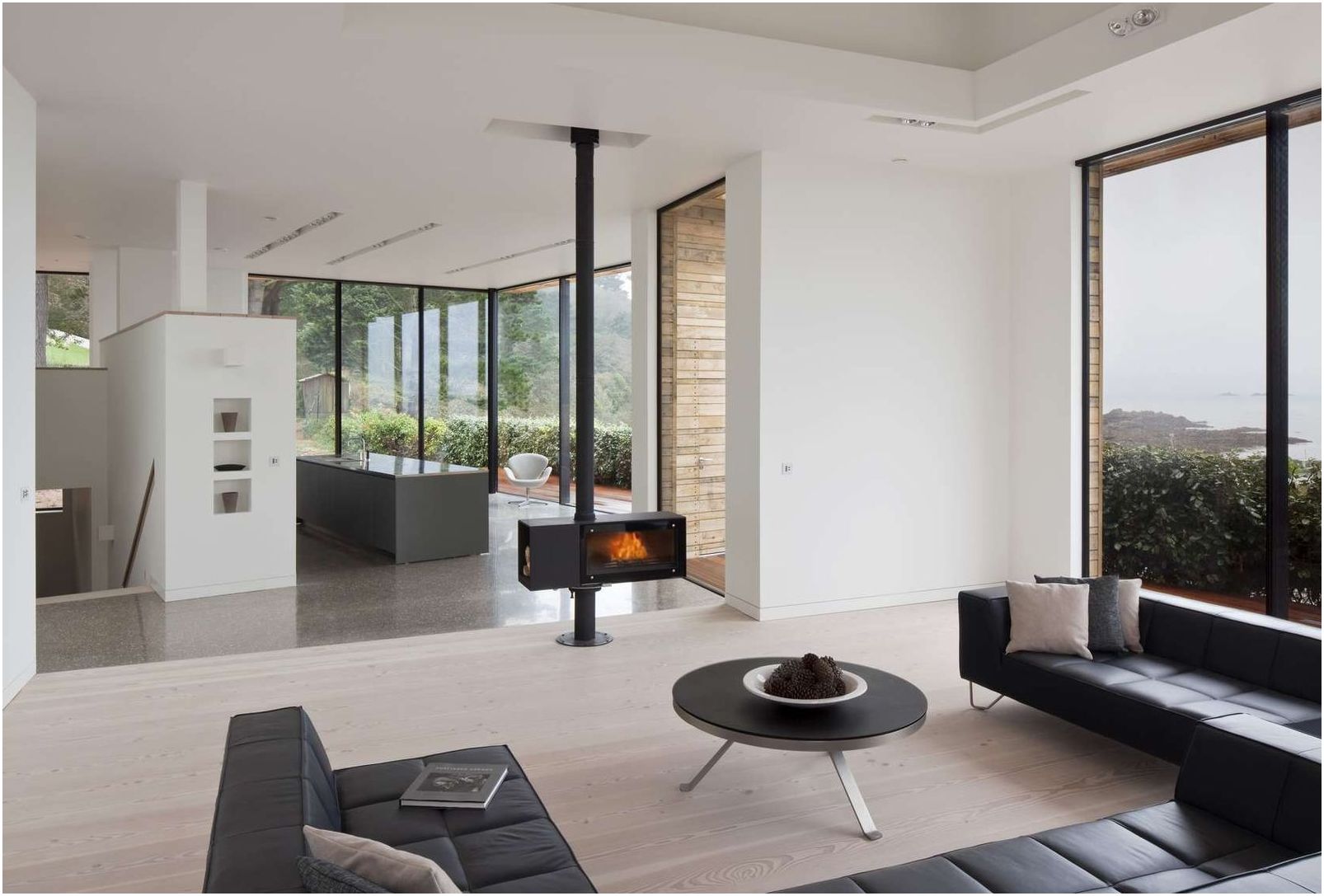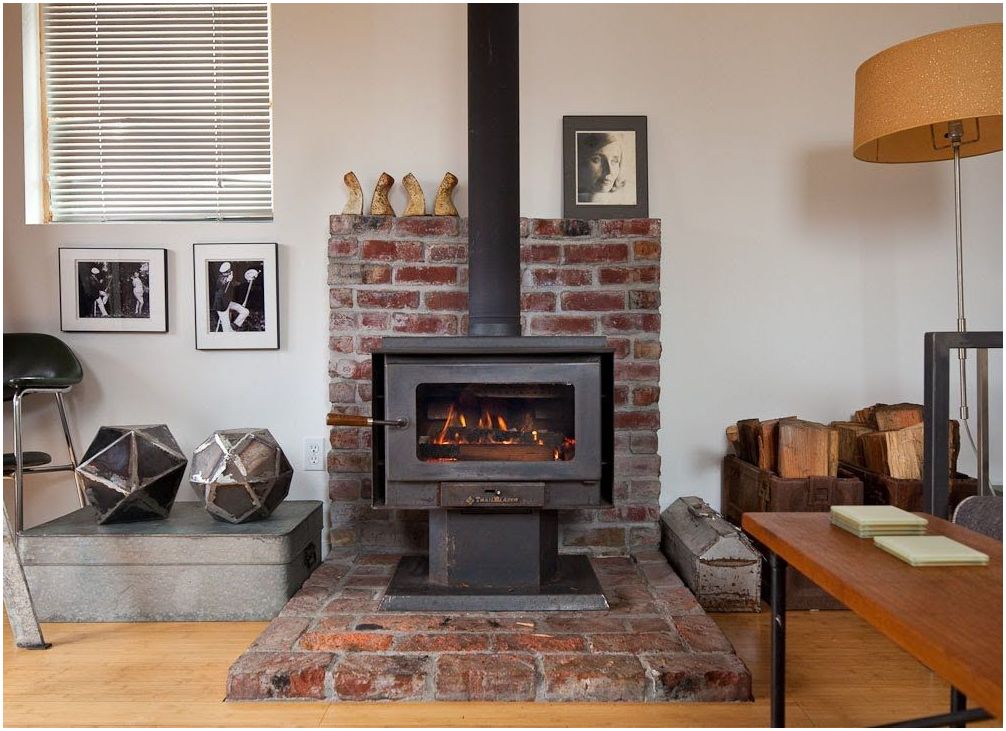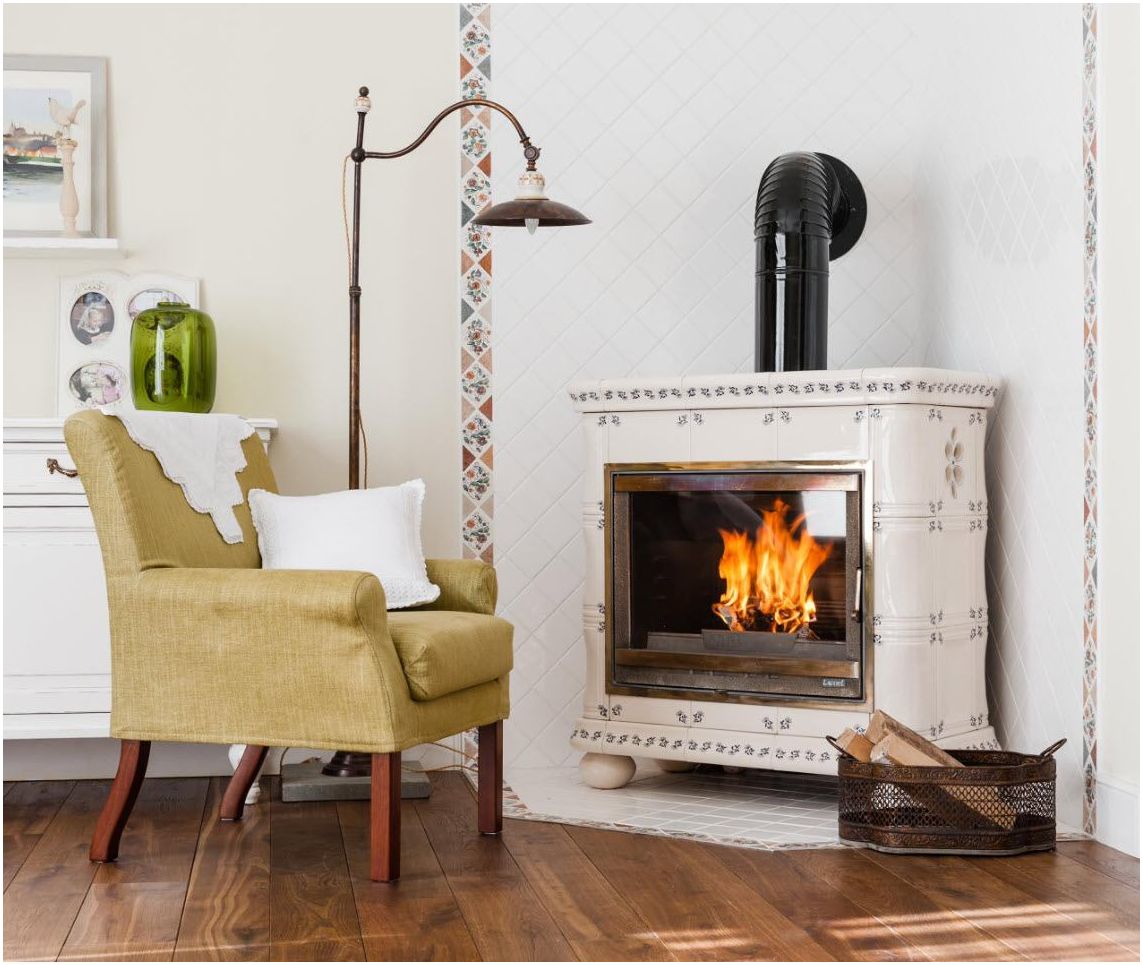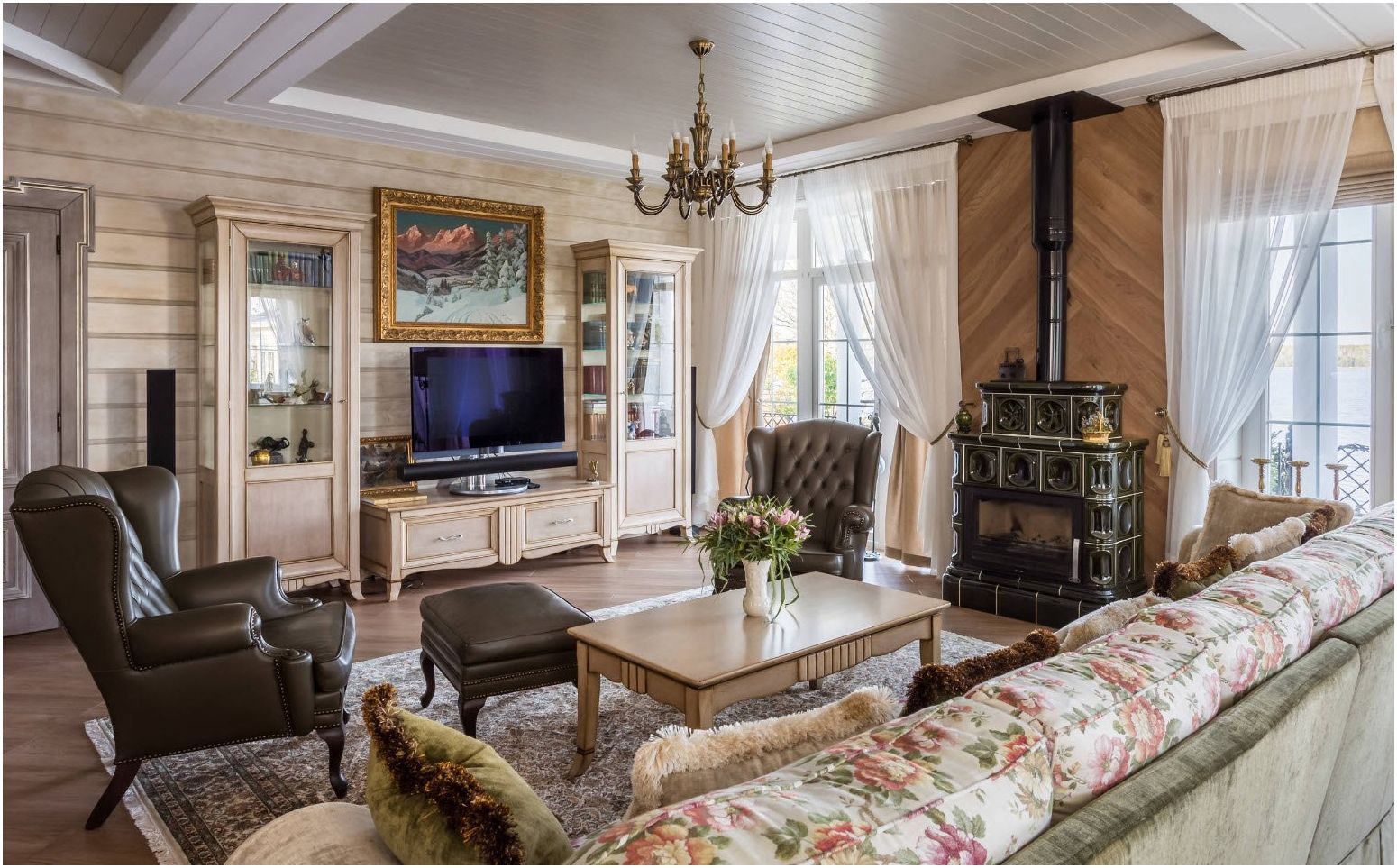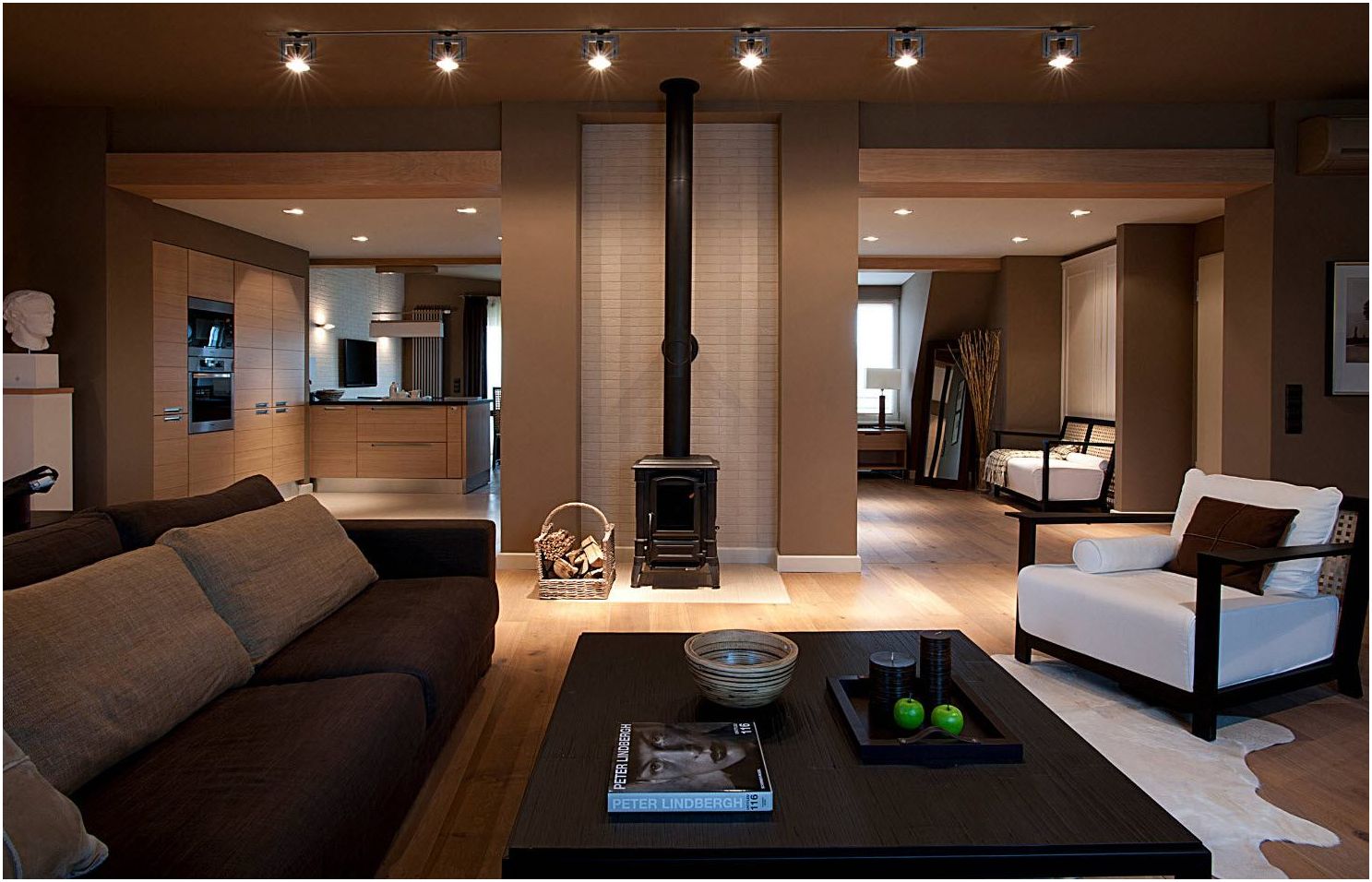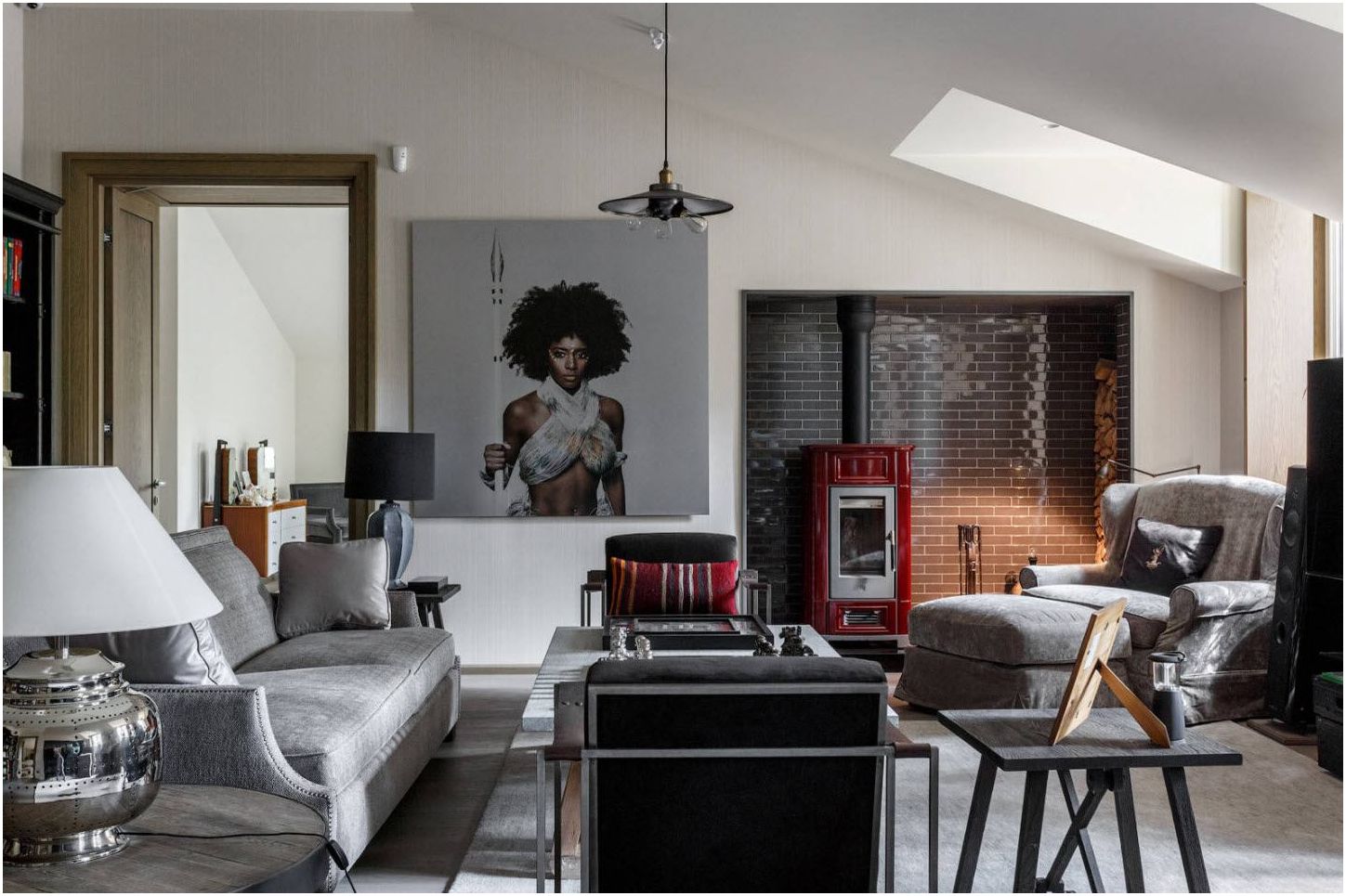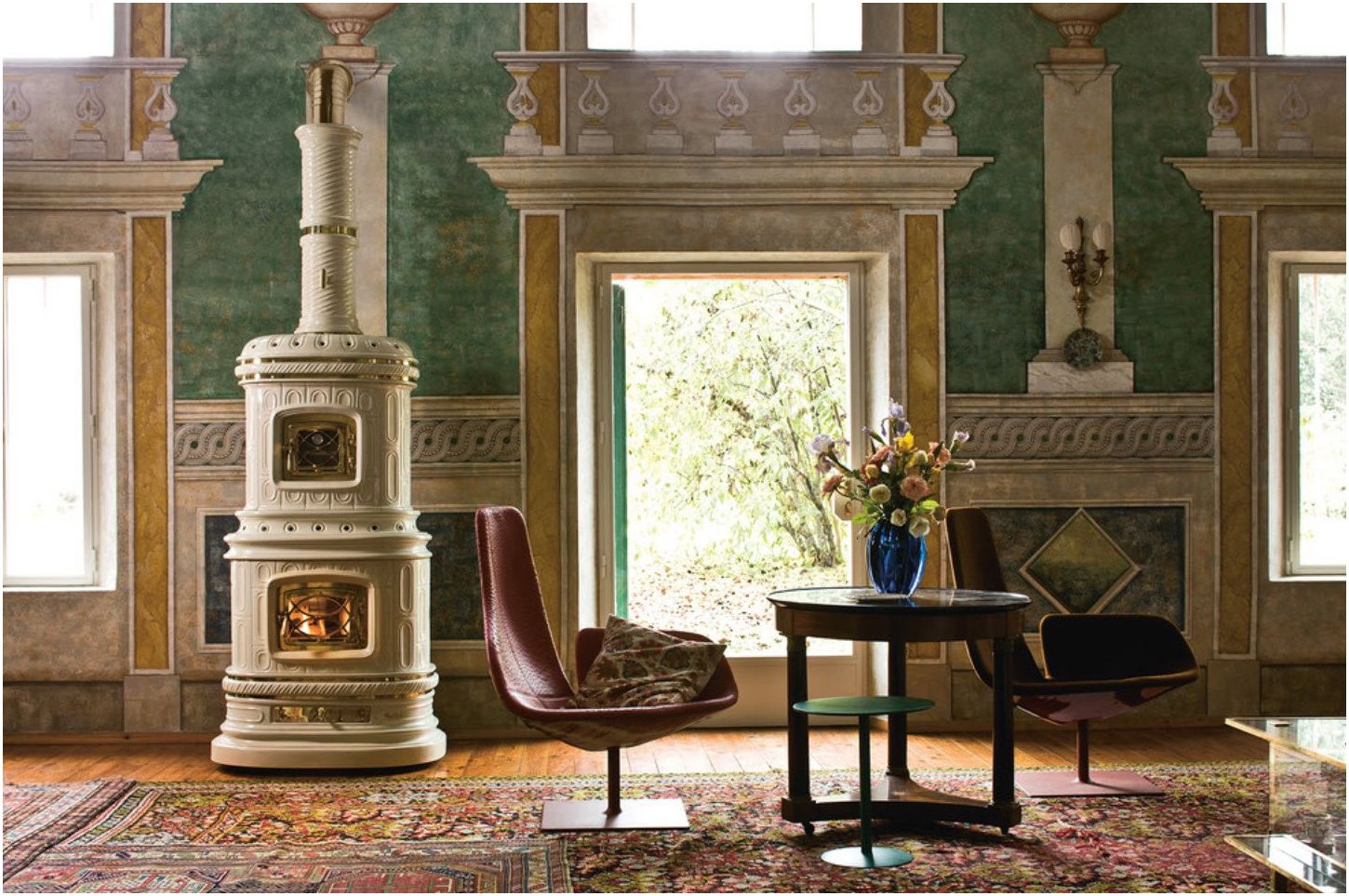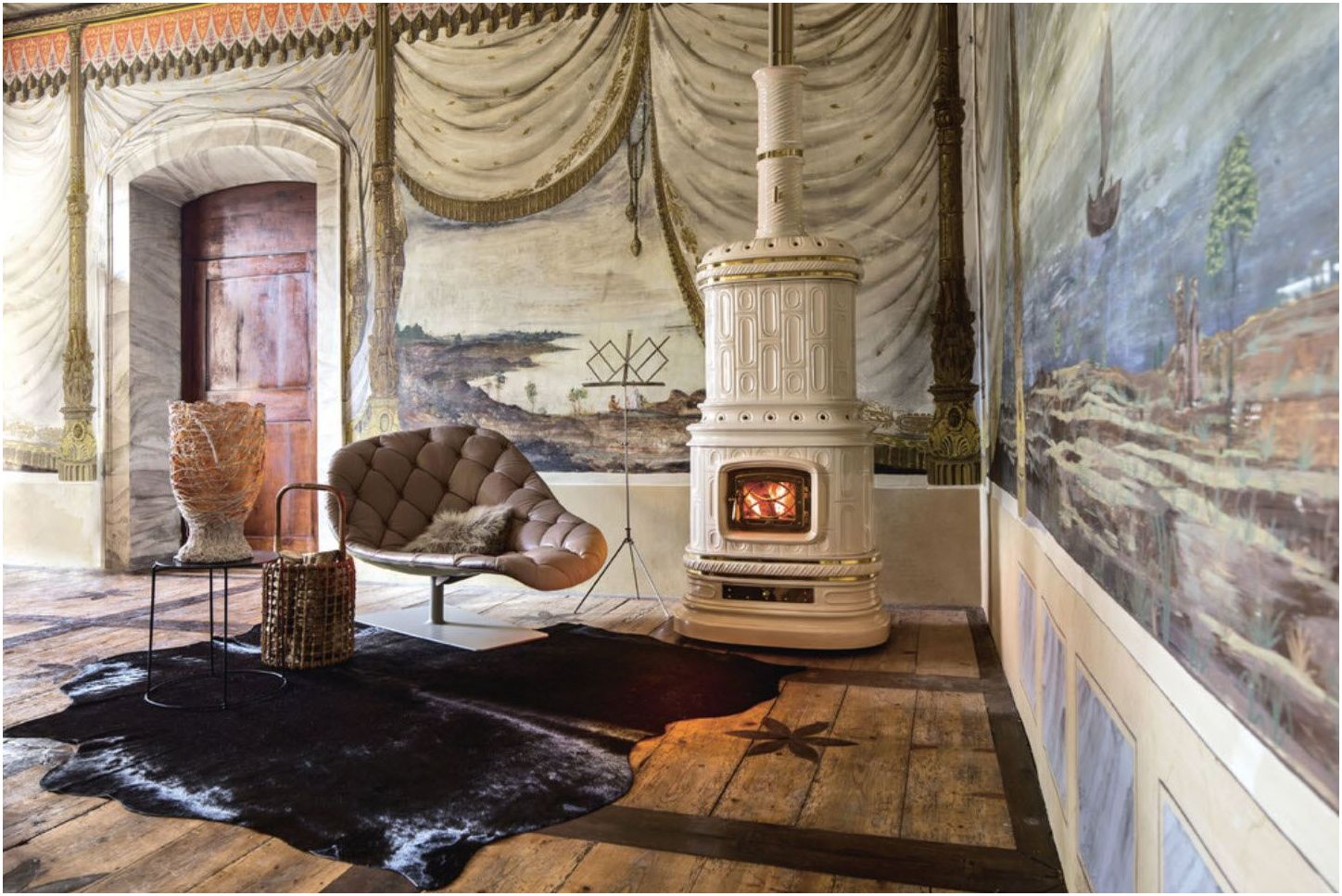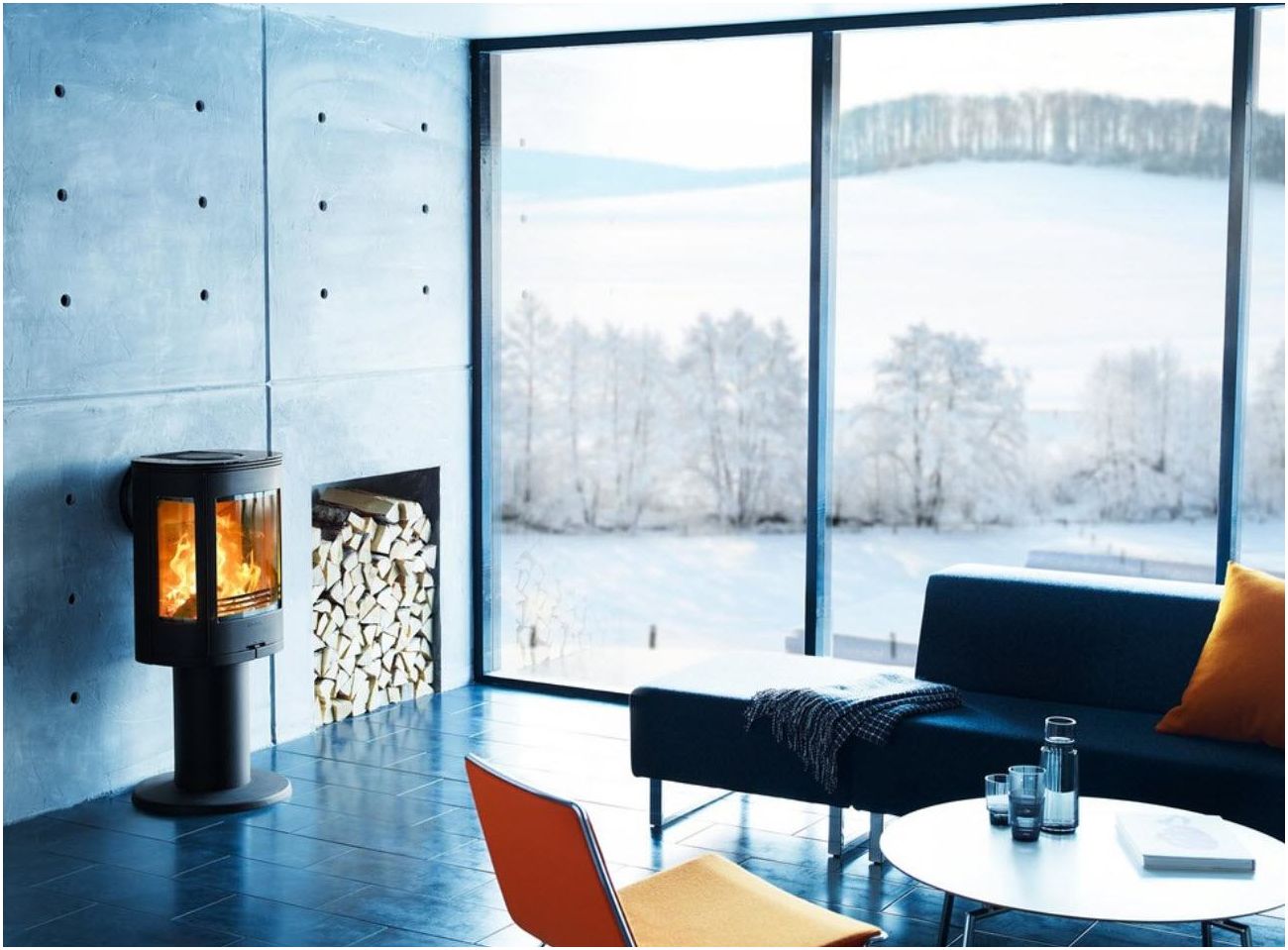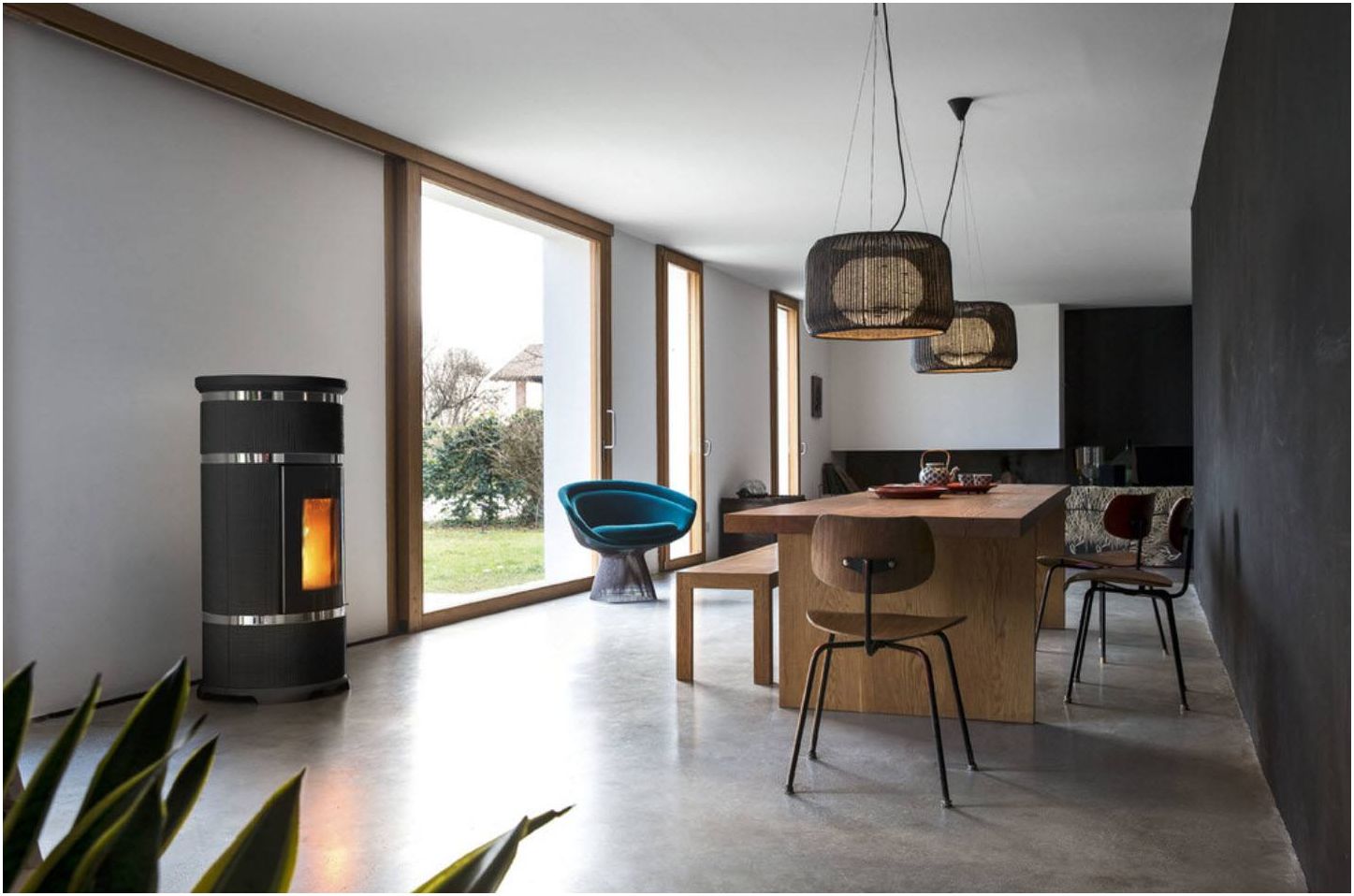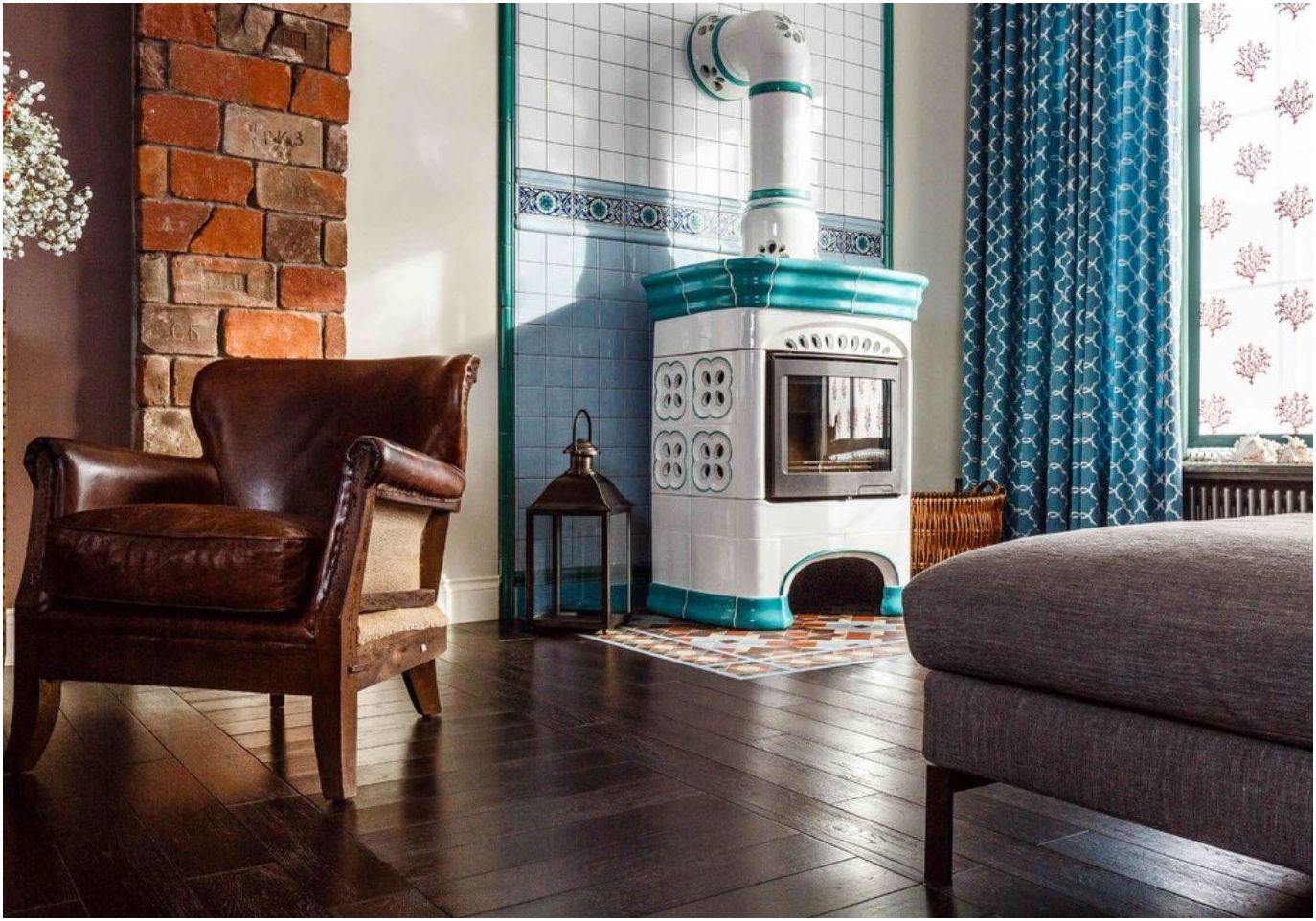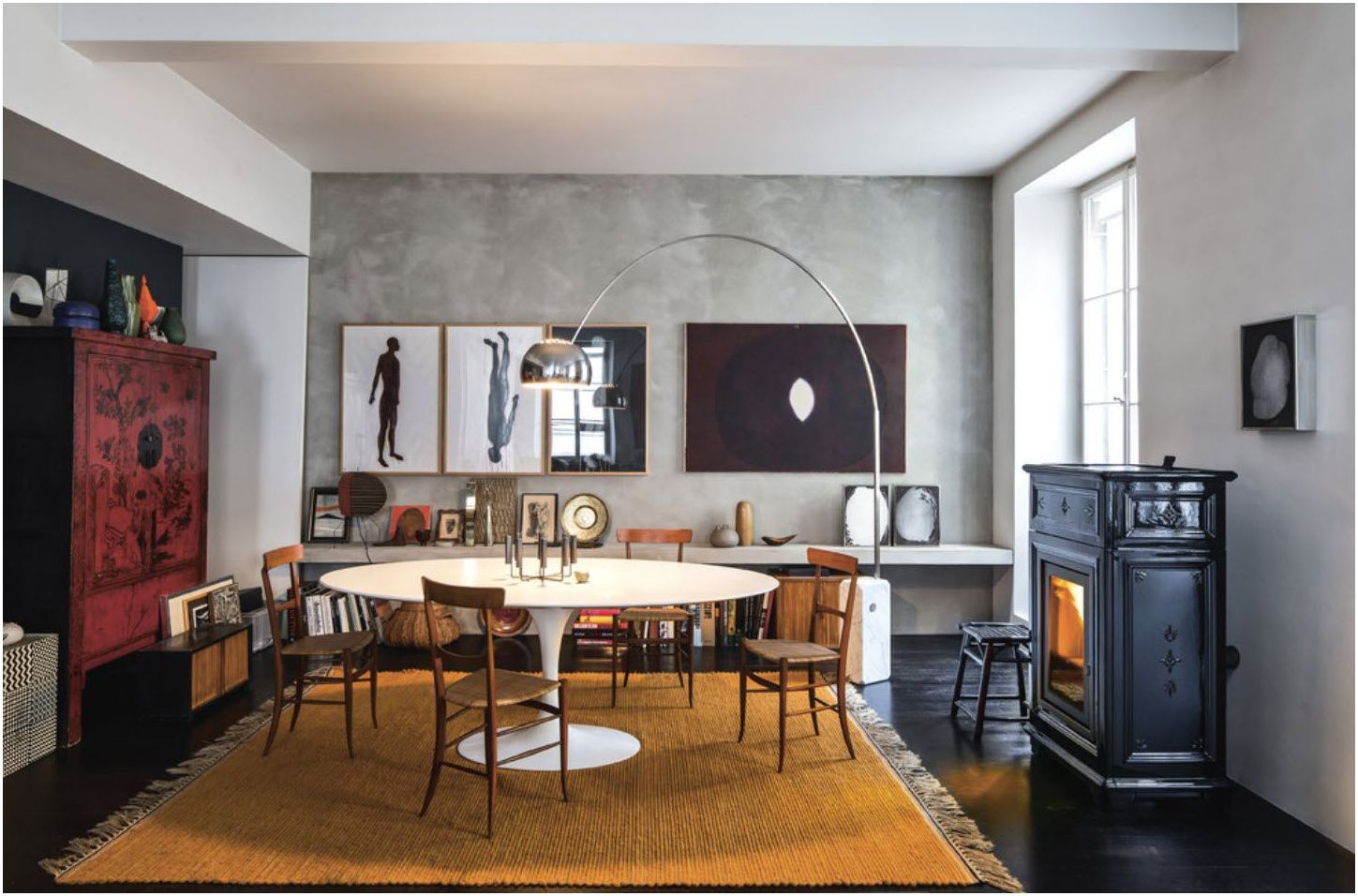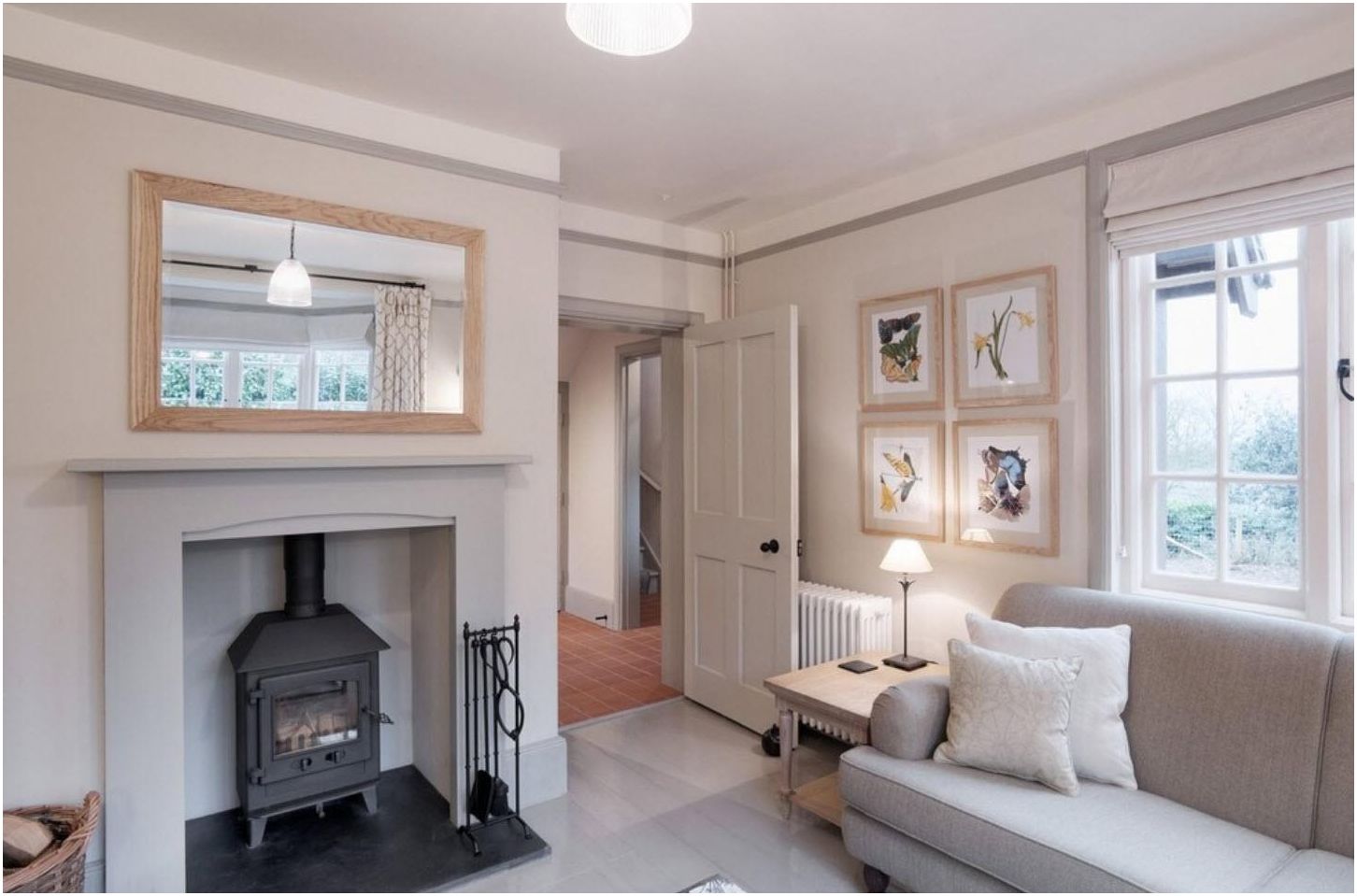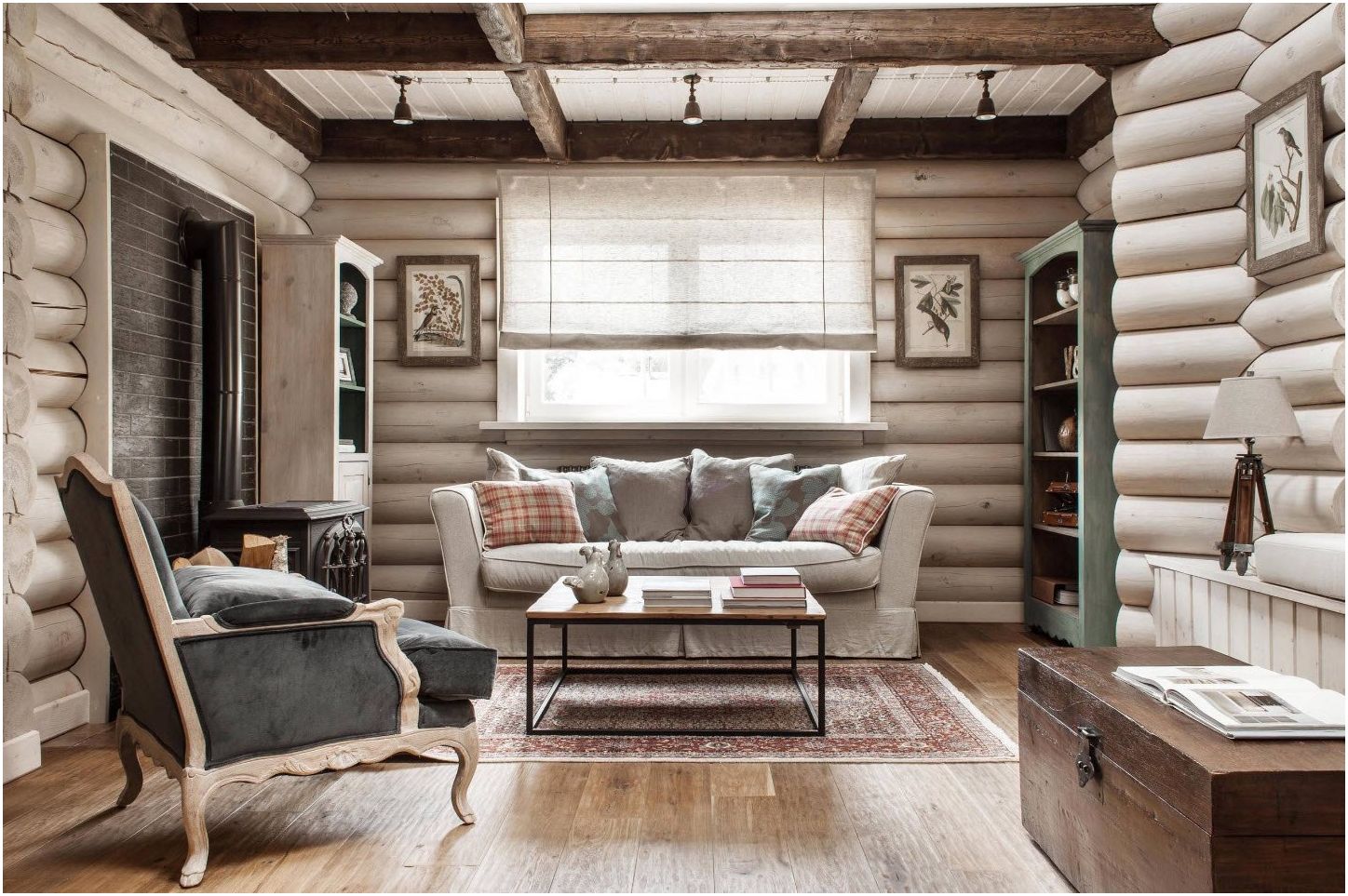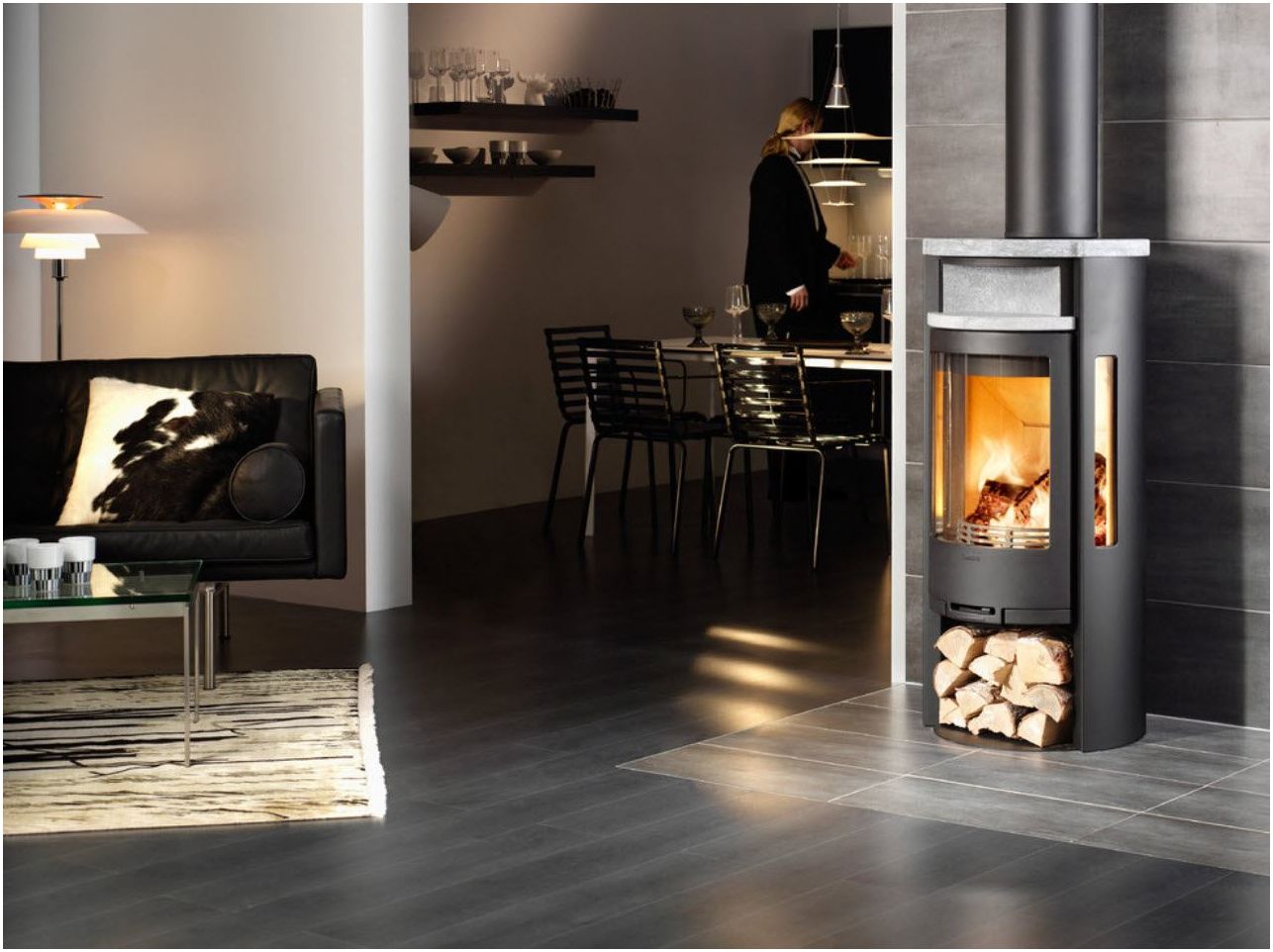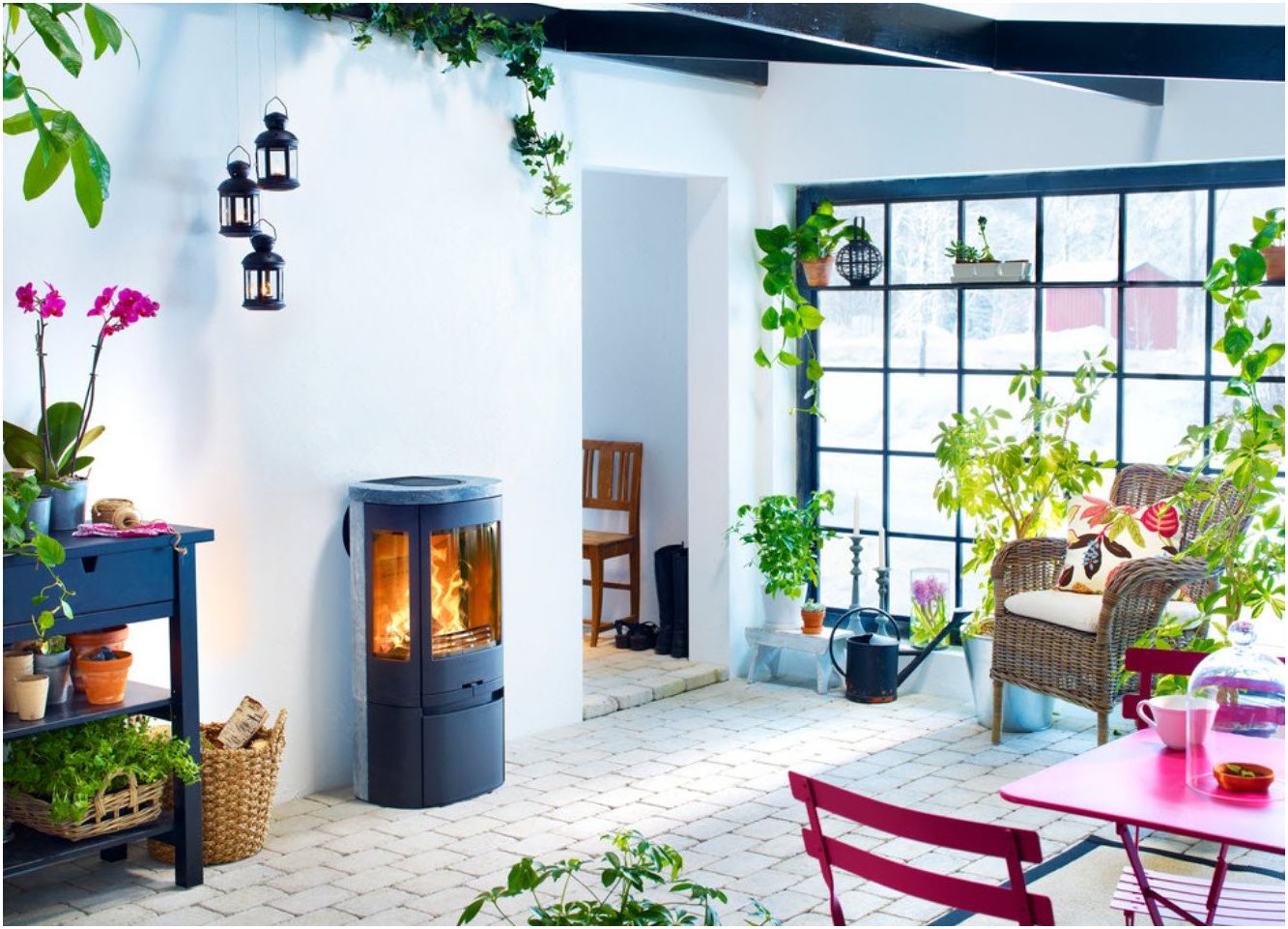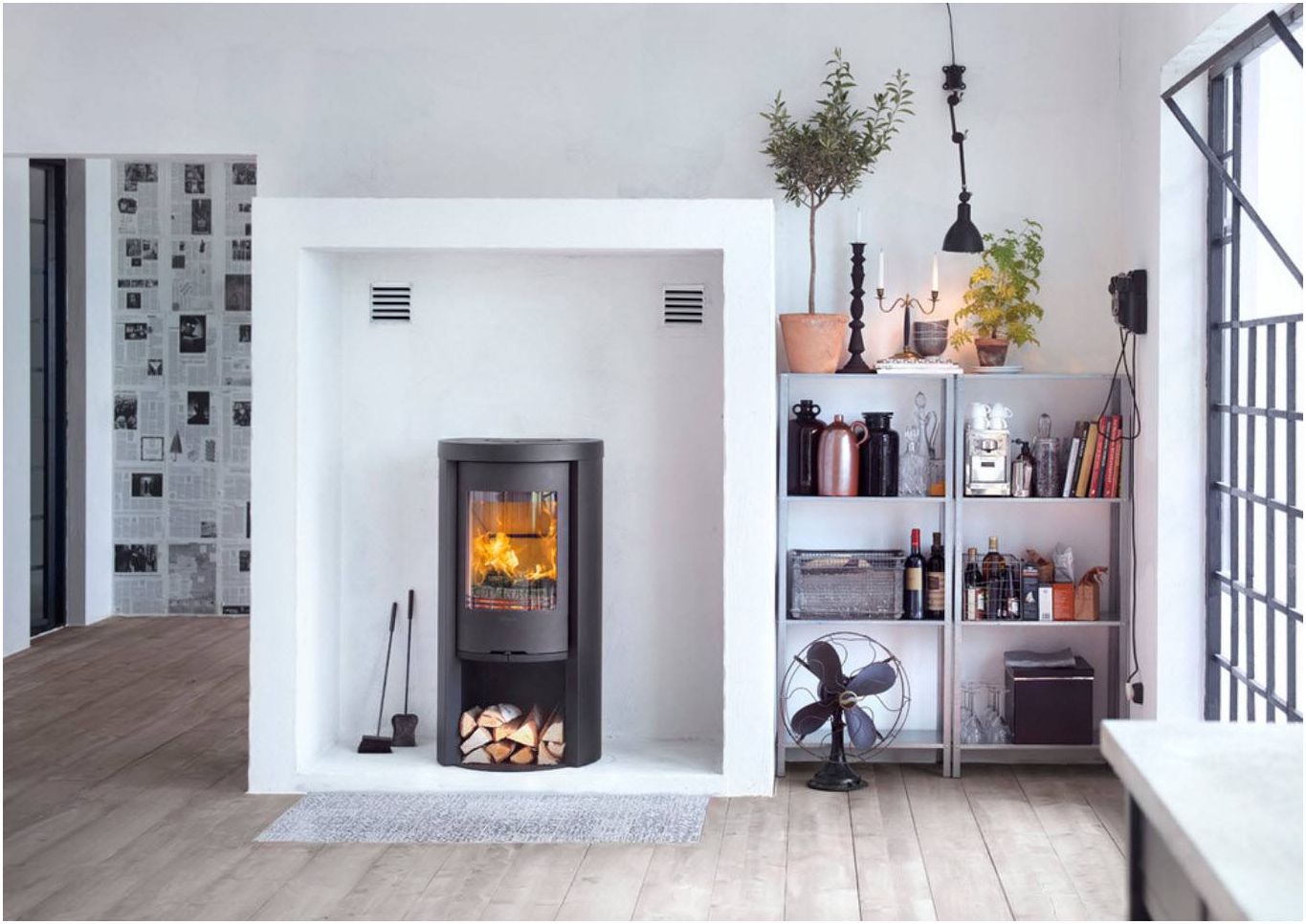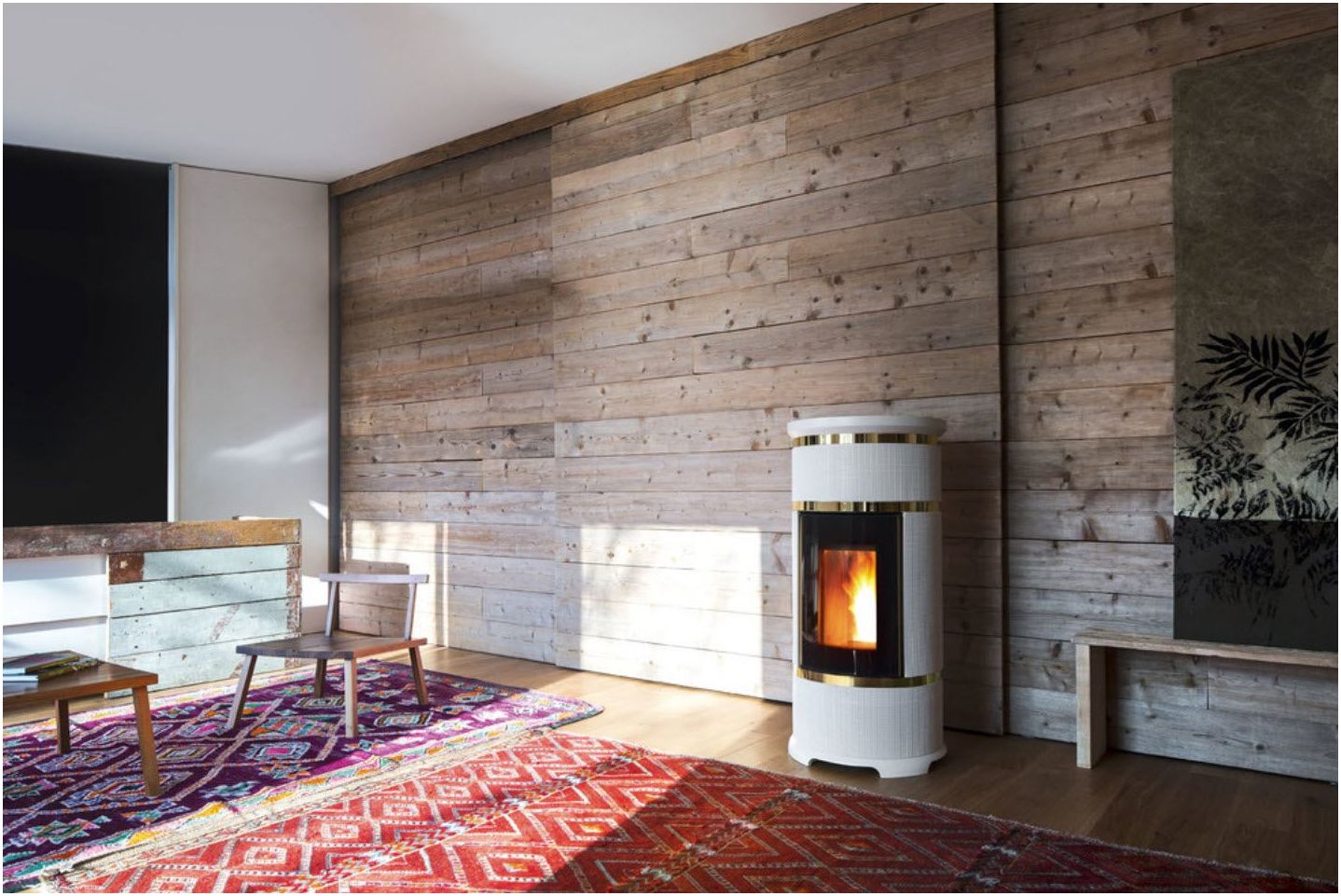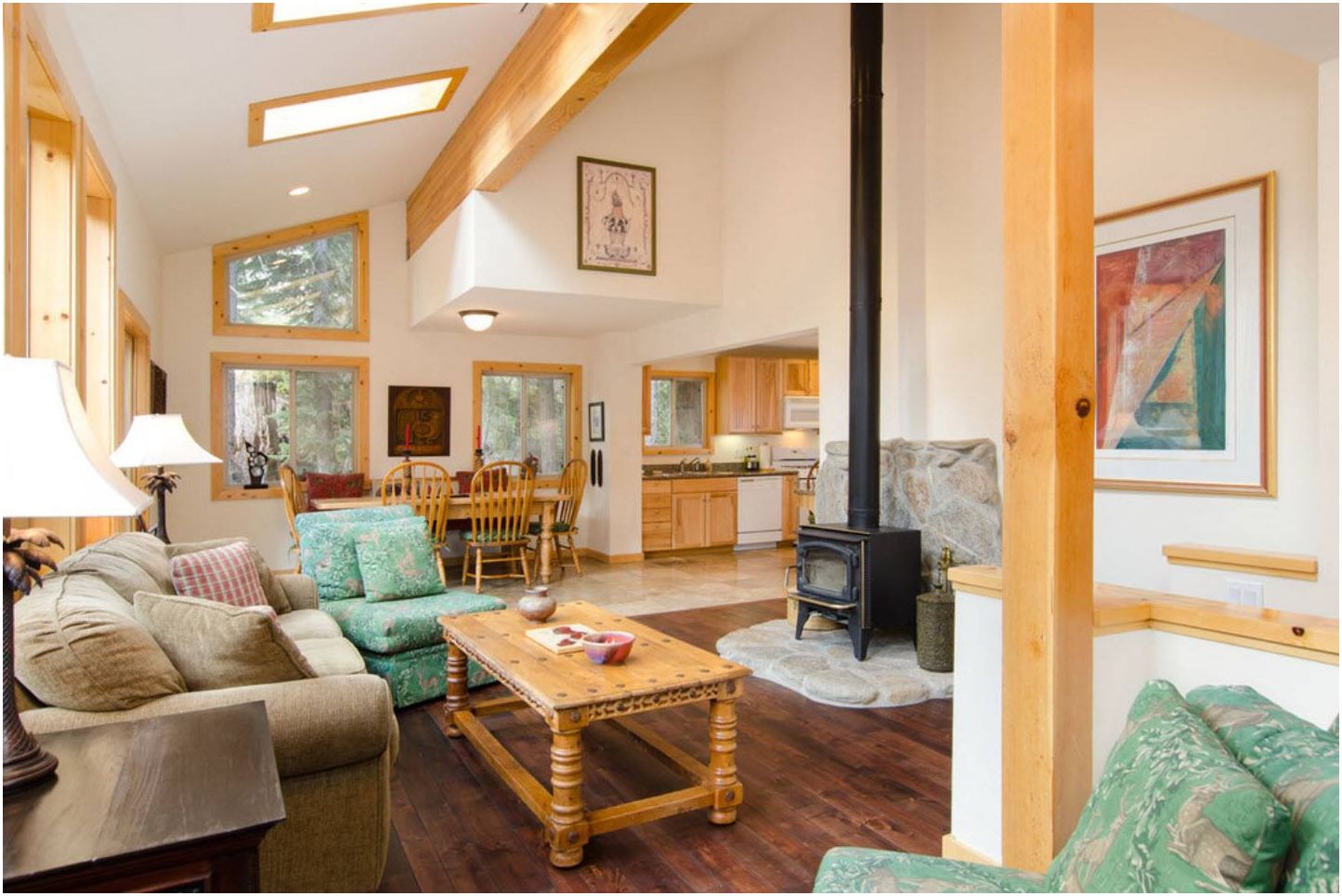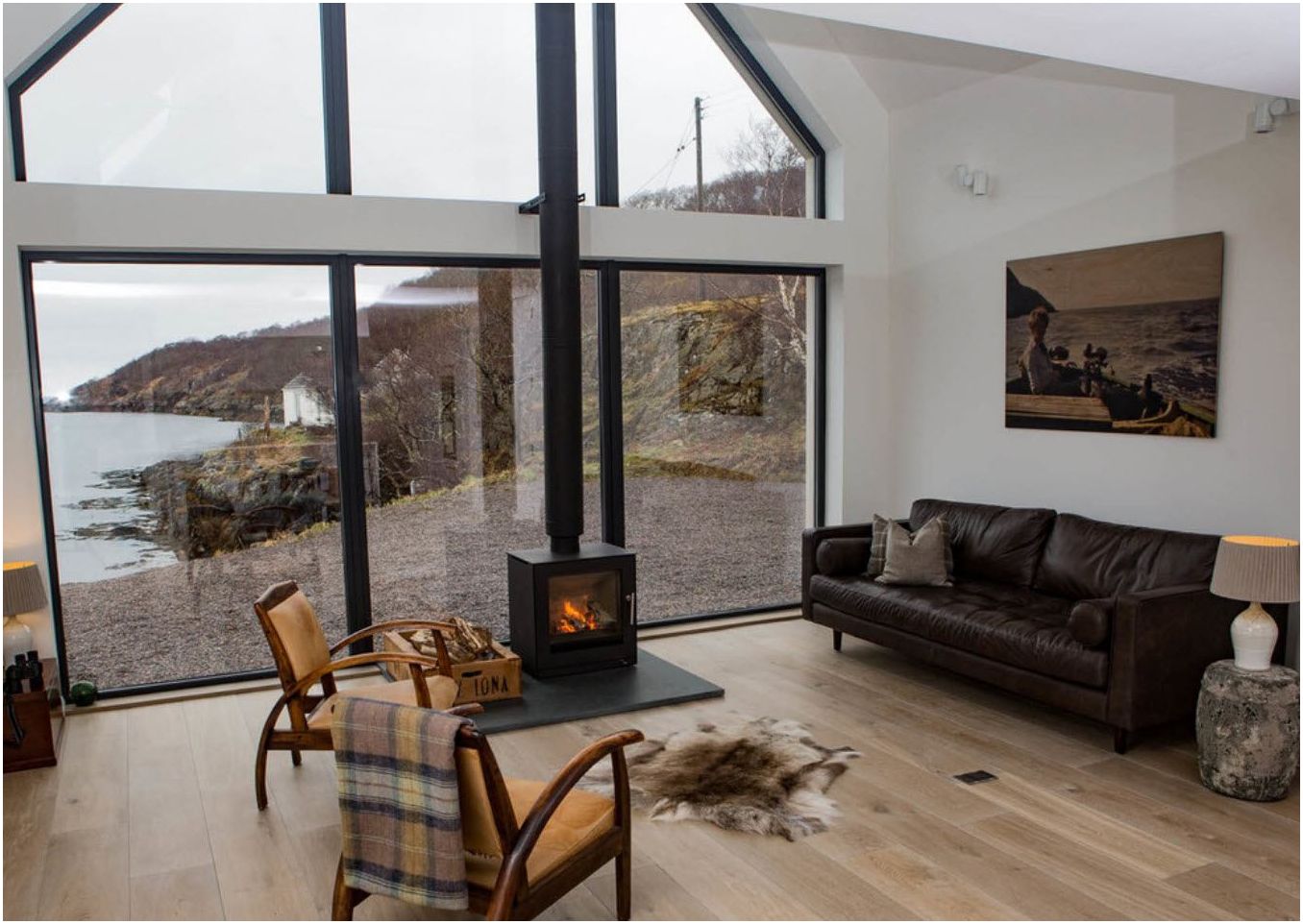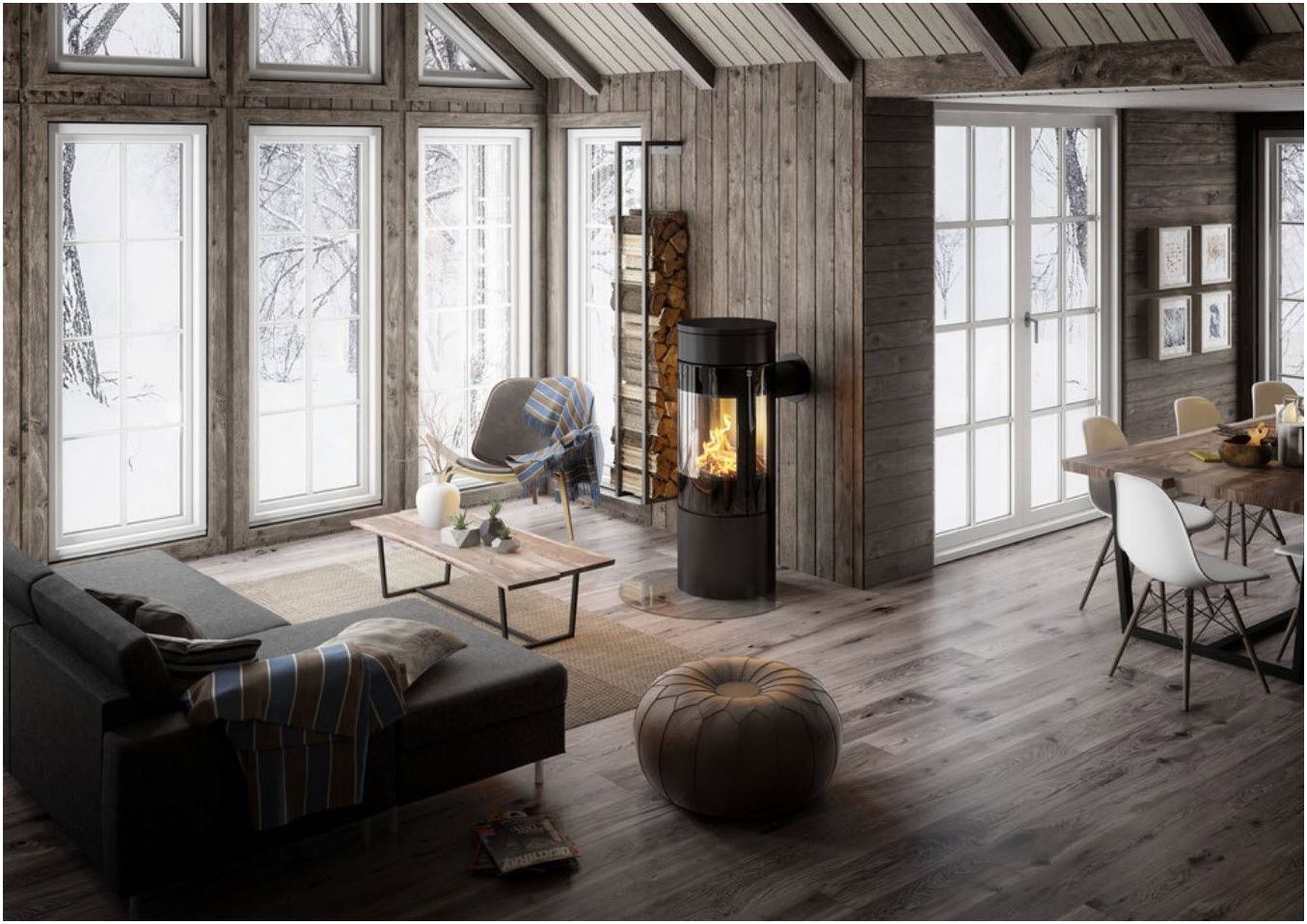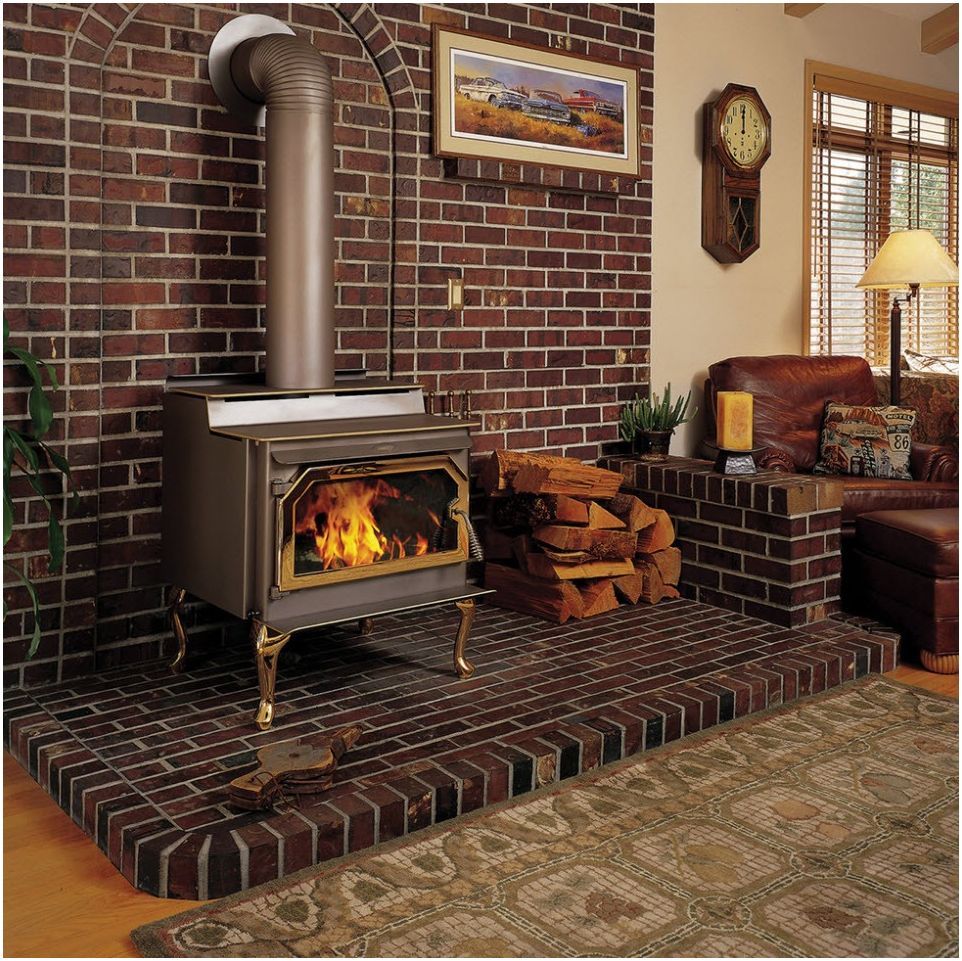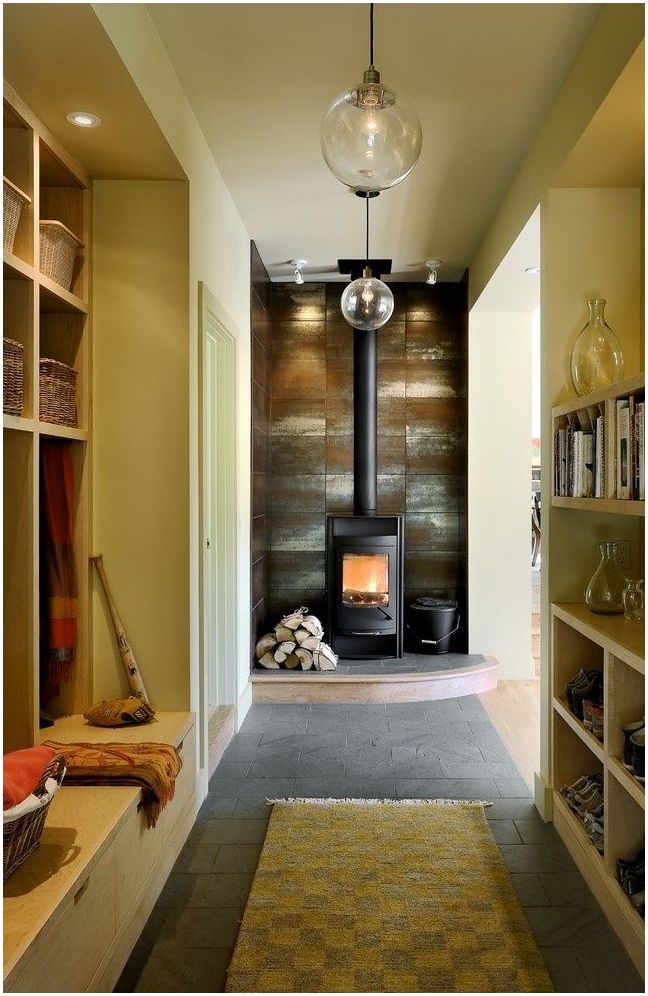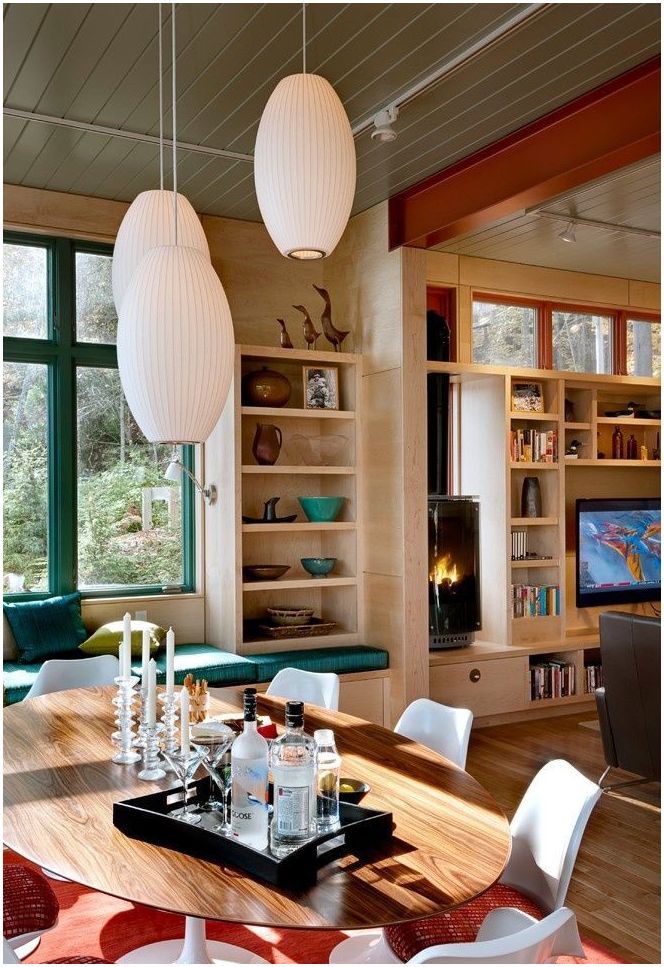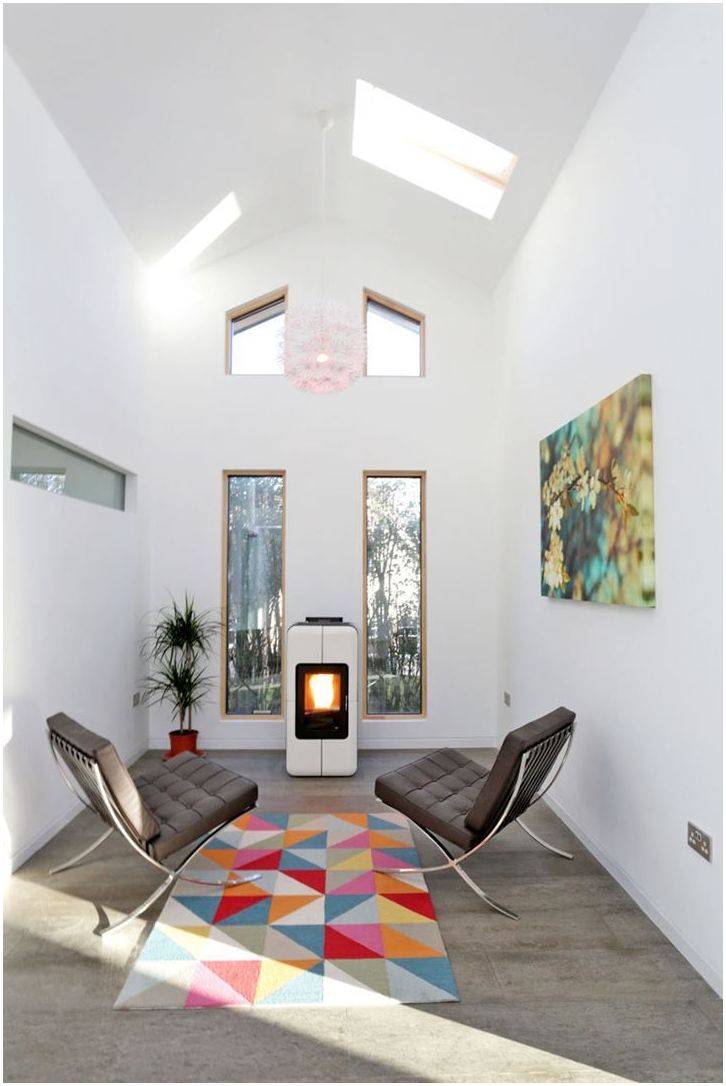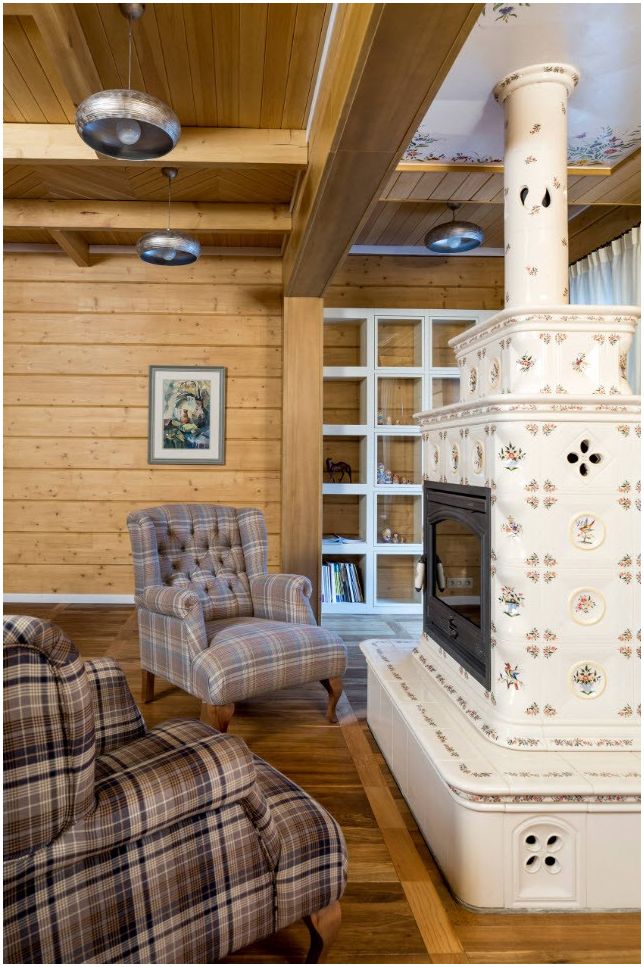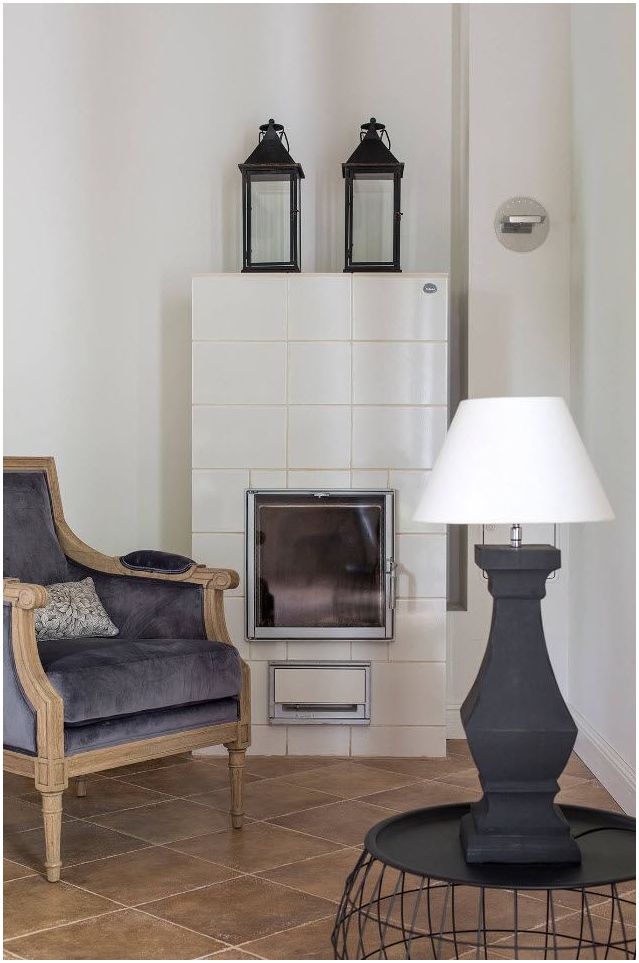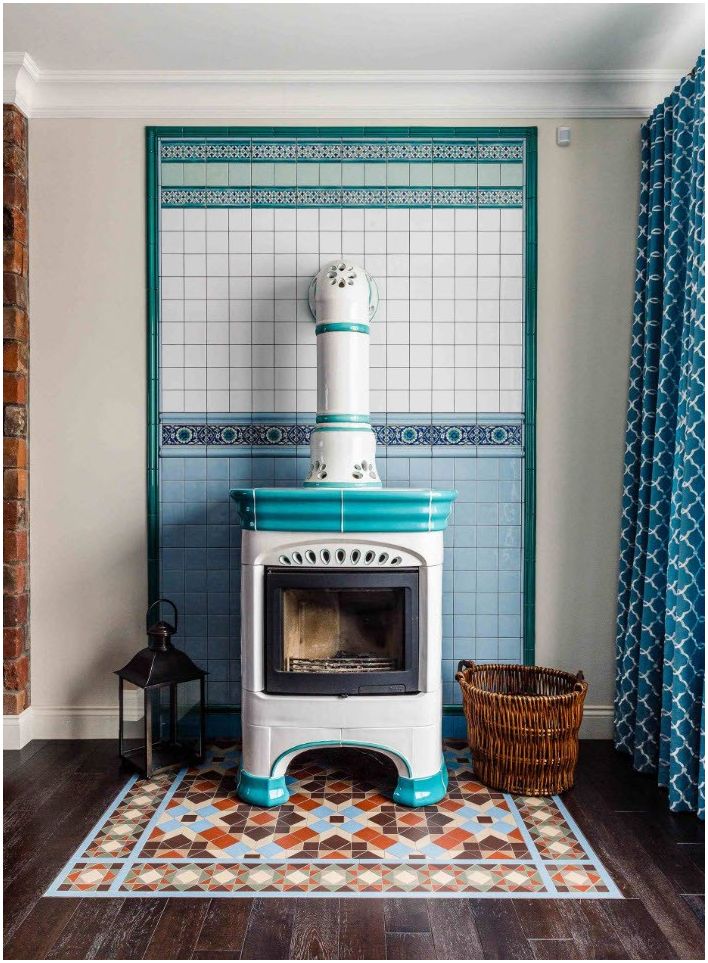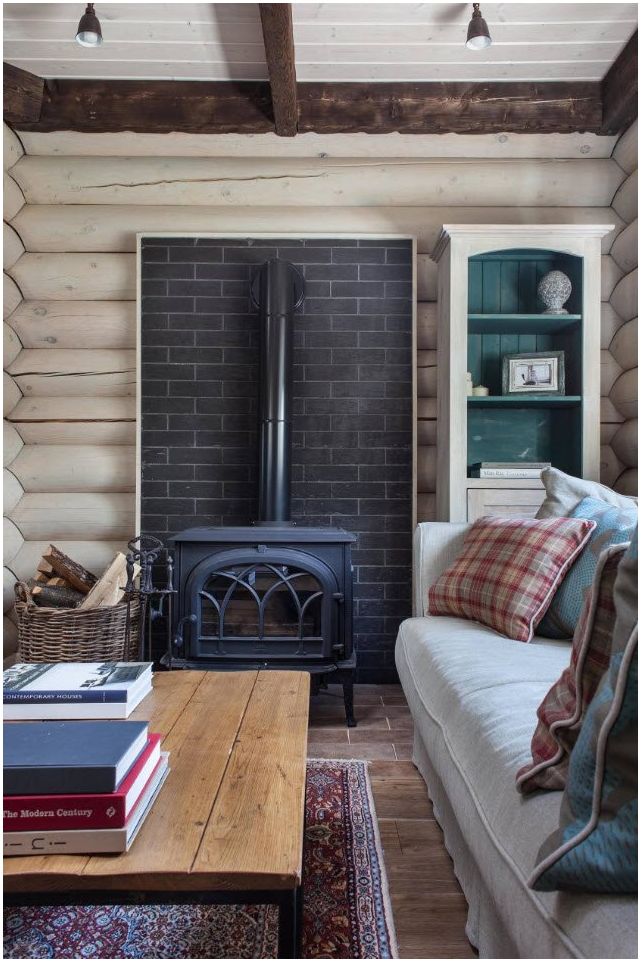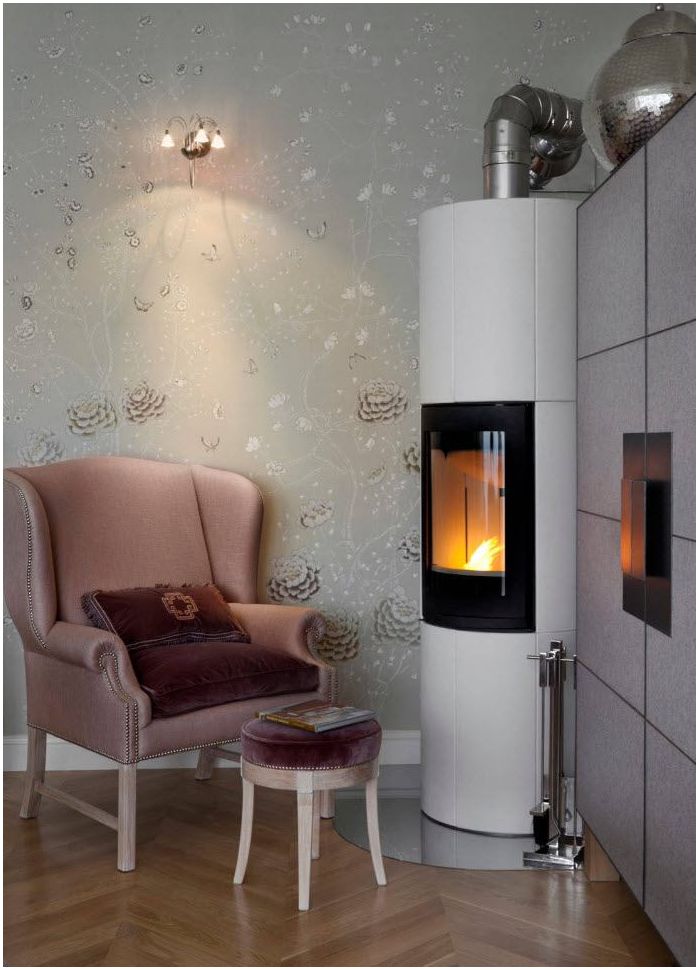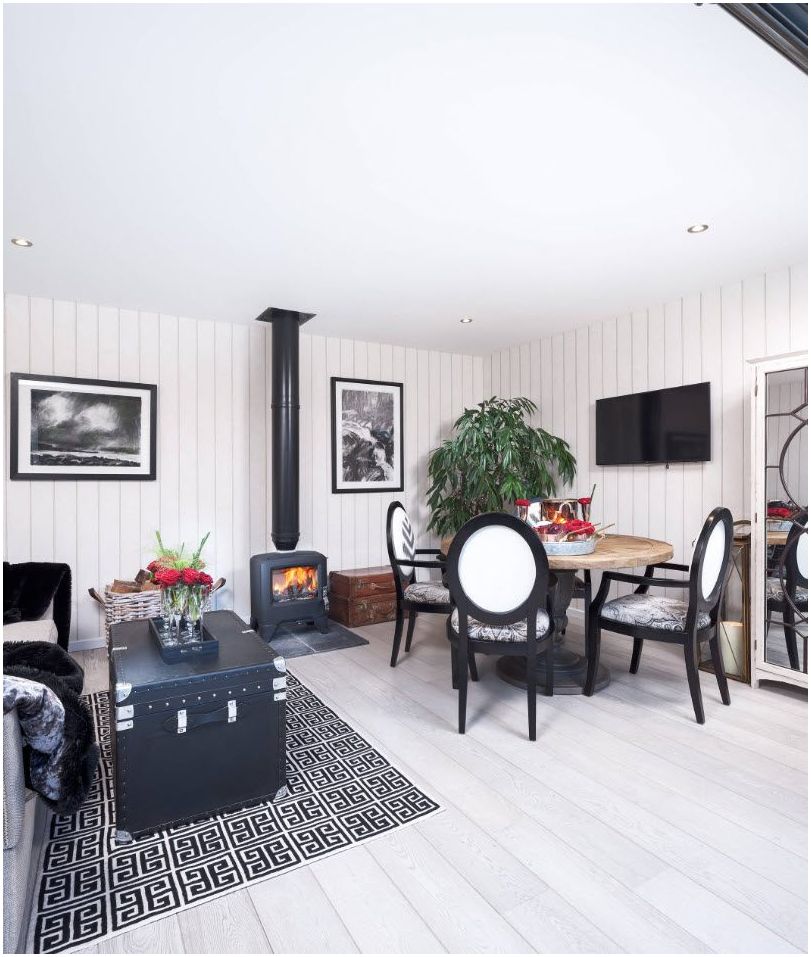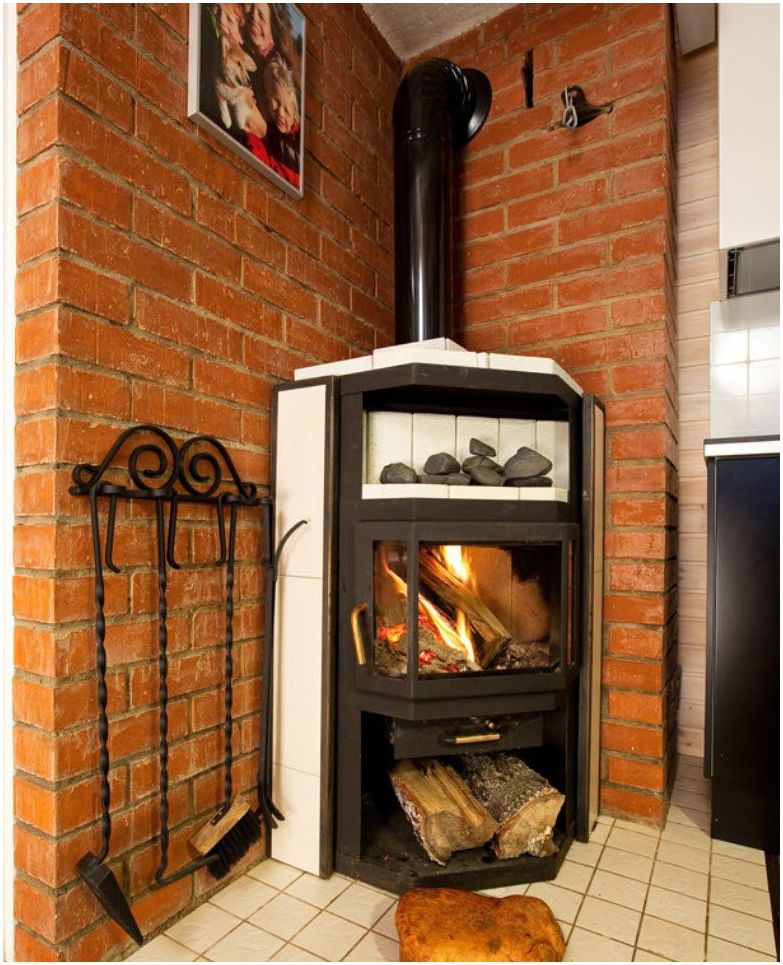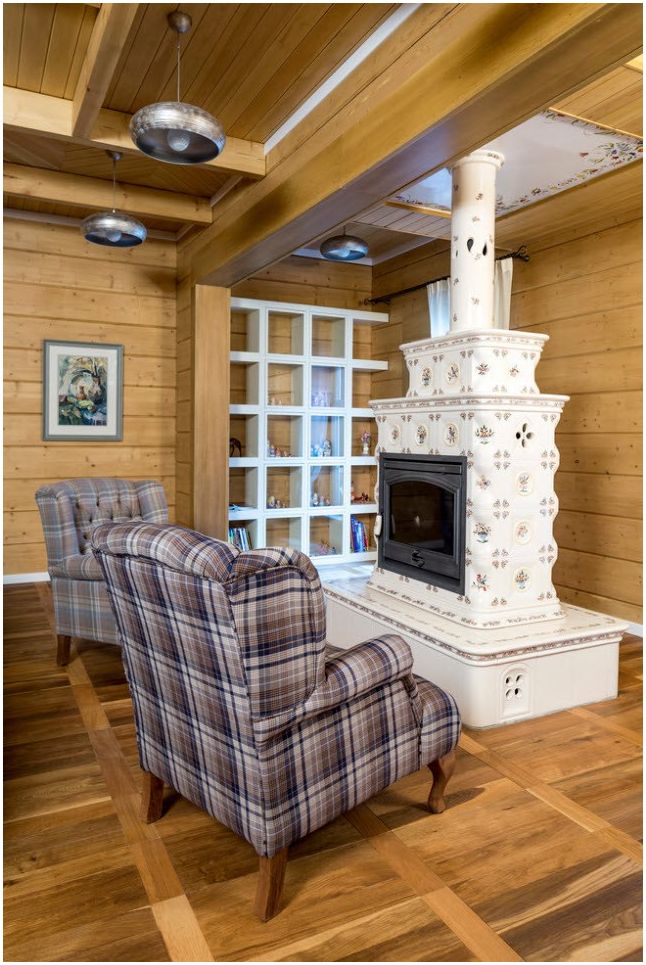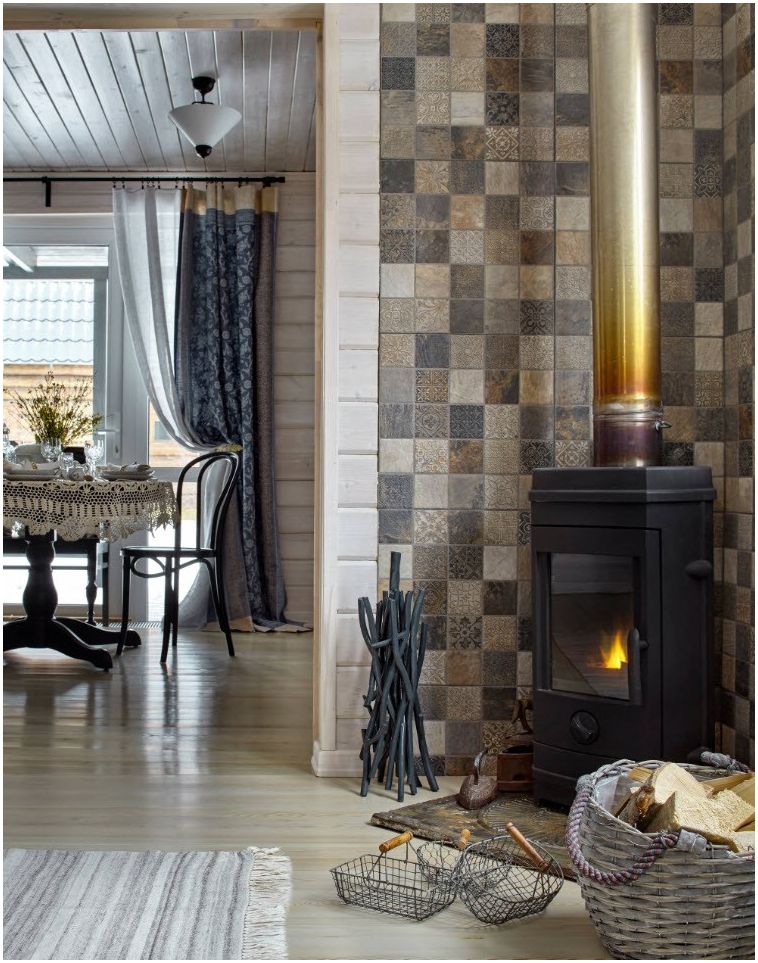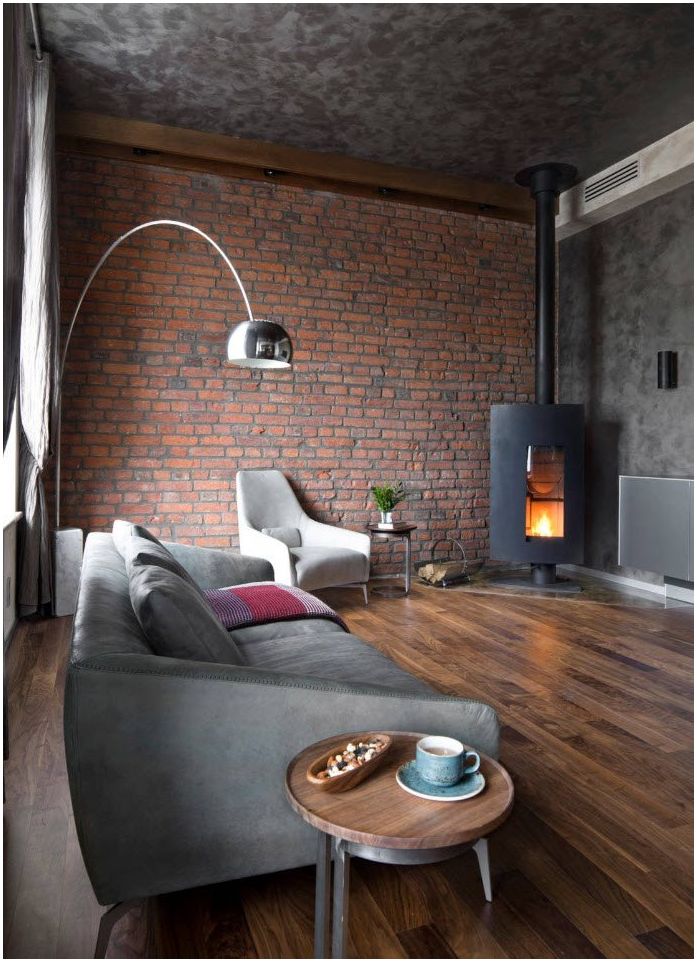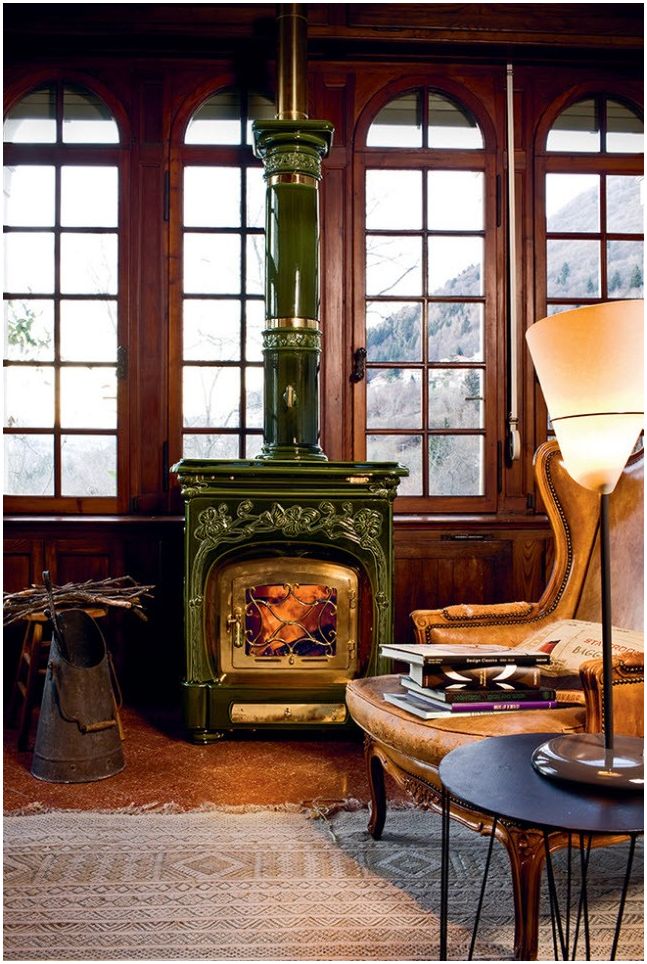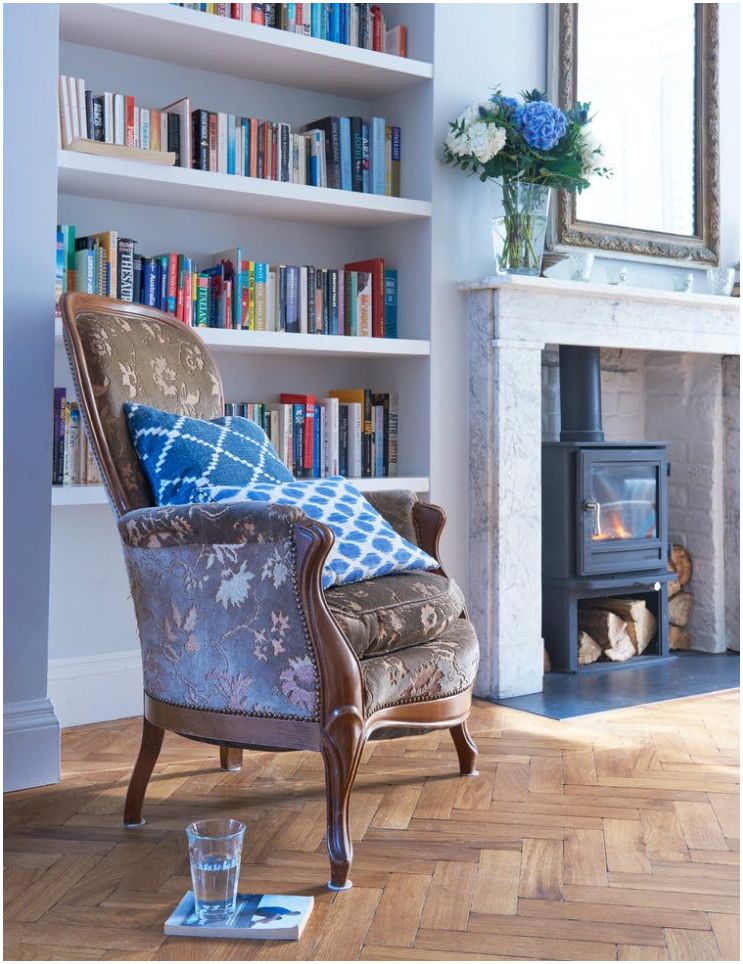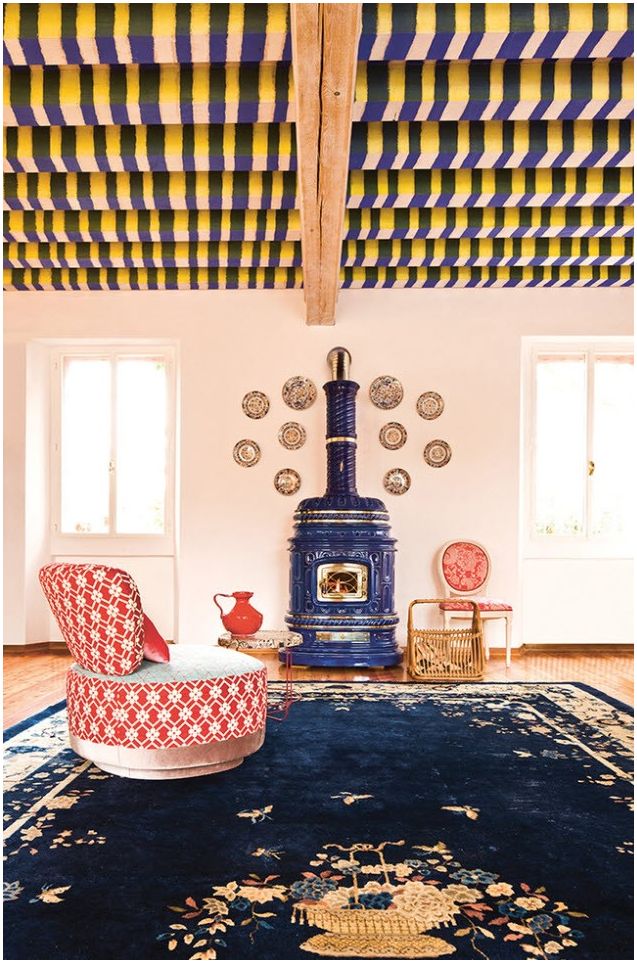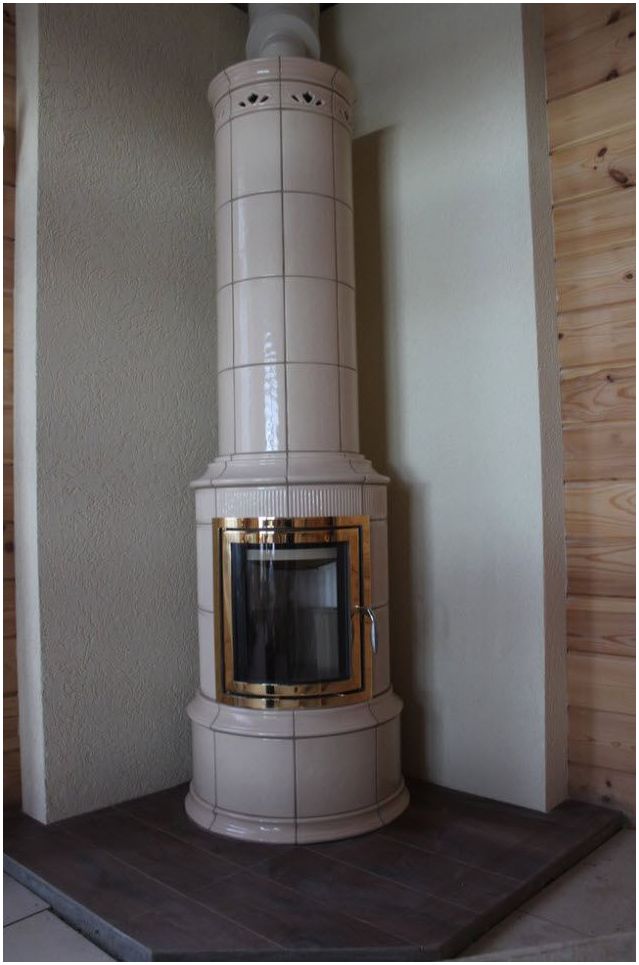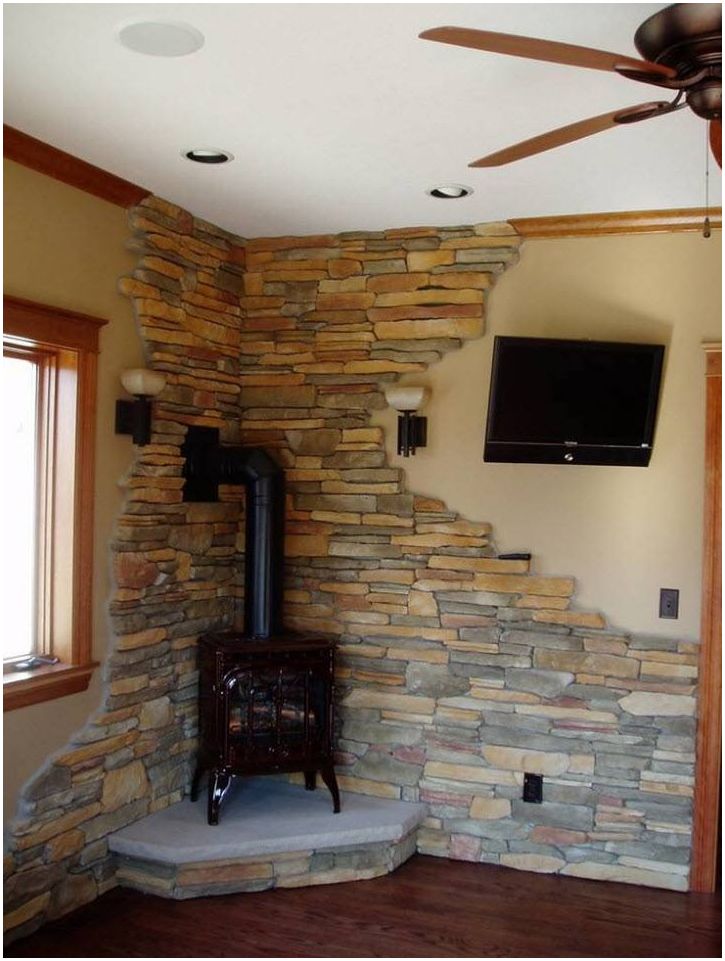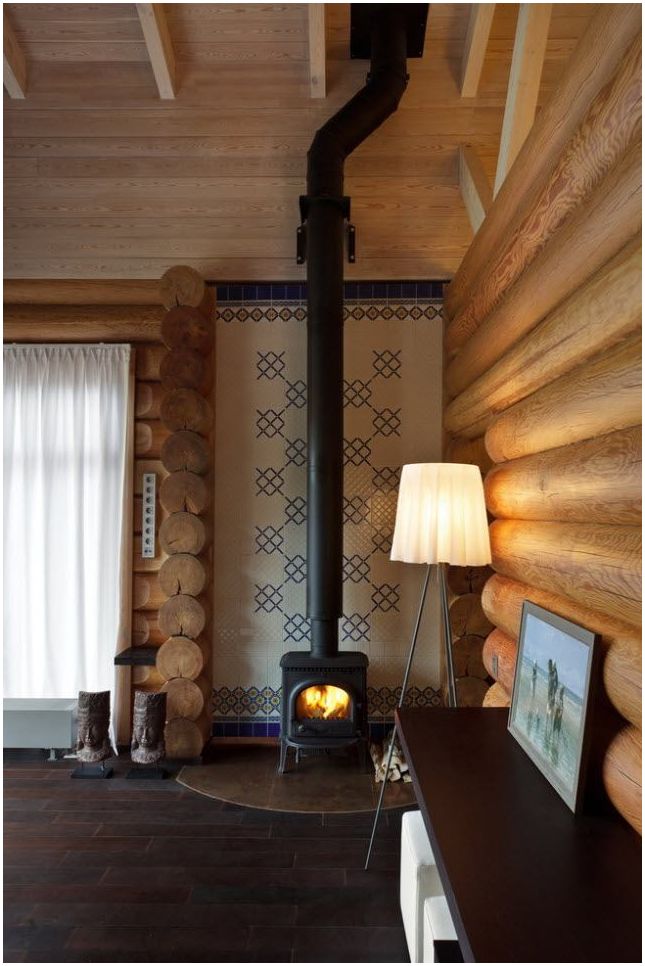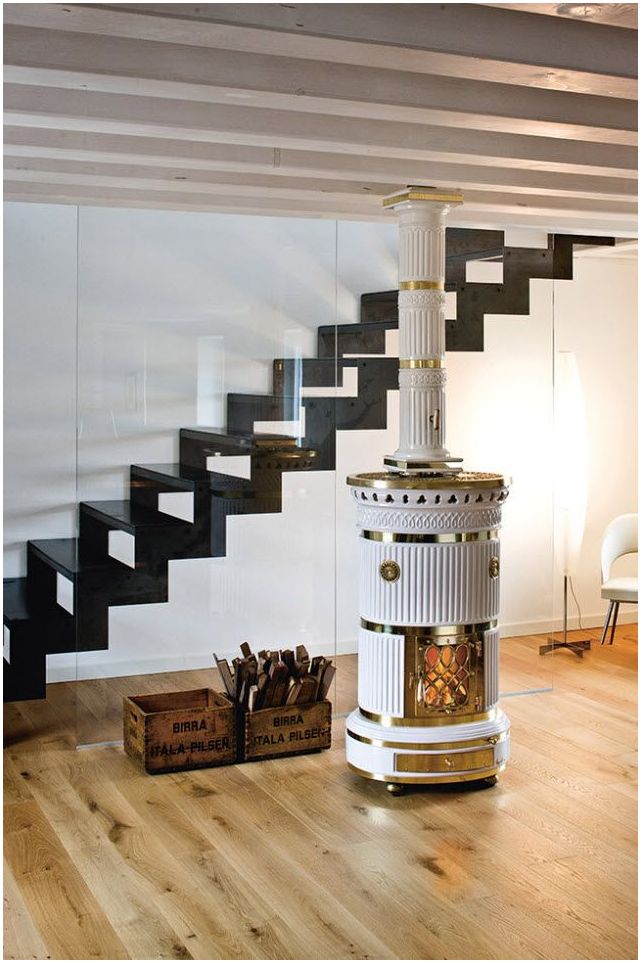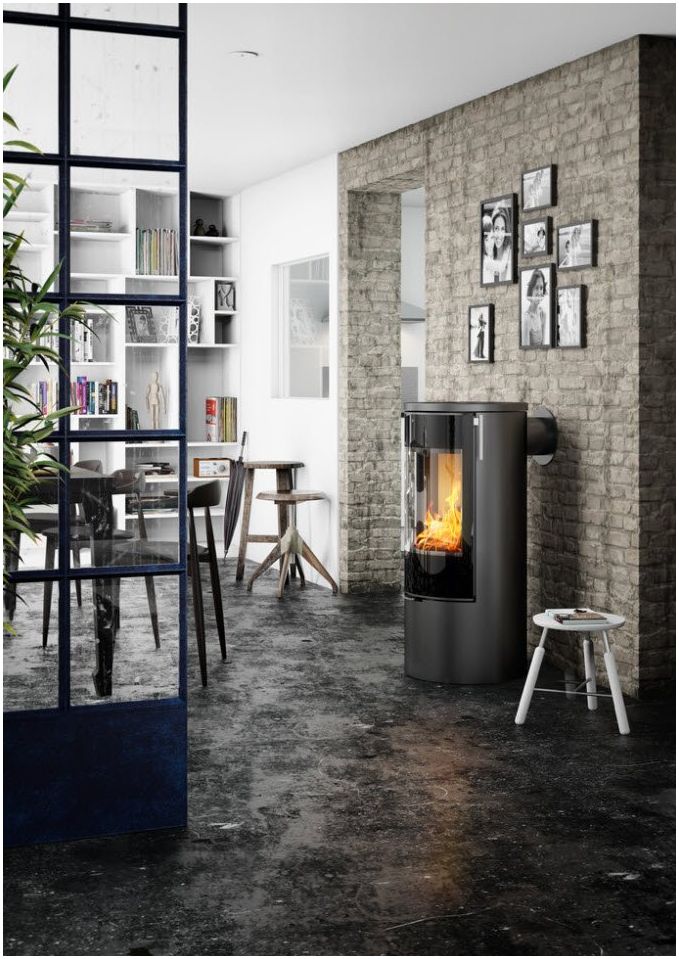 Good luck!