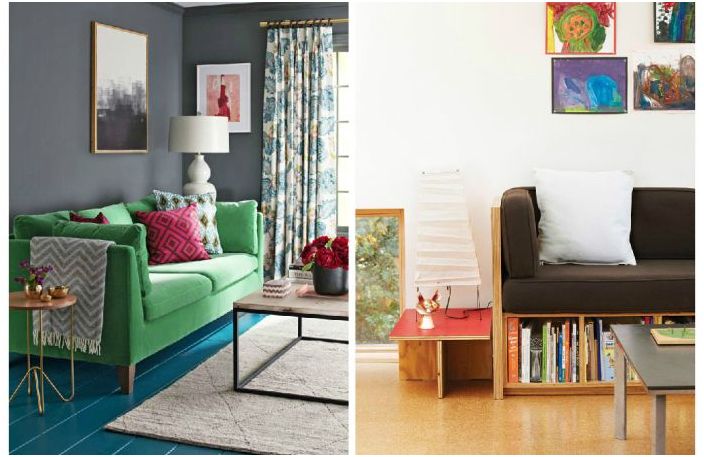 Sofa for a small living room
Choosing furniture for a small room is not an easy task. Especially when it comes to the living room and buying a sofa for it. What it should be, what color scheme to choose and what will help save usable space?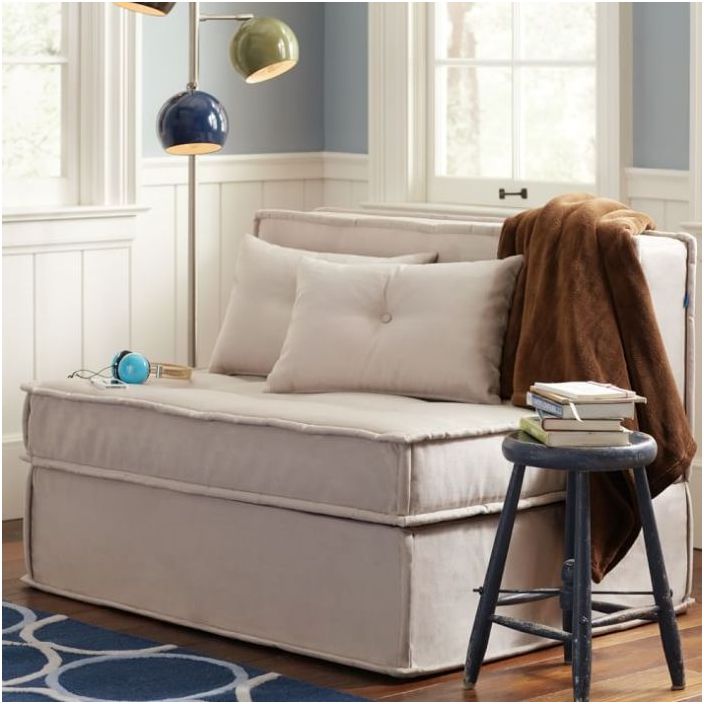 Small sofa with a laconic design

1. It is no secret that it is important to select mobile, compact and laconic furniture for small-sized interiors. In a small living room, a bulky sofa with elaborate decor will be out of place. It is advisable to choose a model with a width of 100 to 140 centimeters, a pleasant ergonomic design.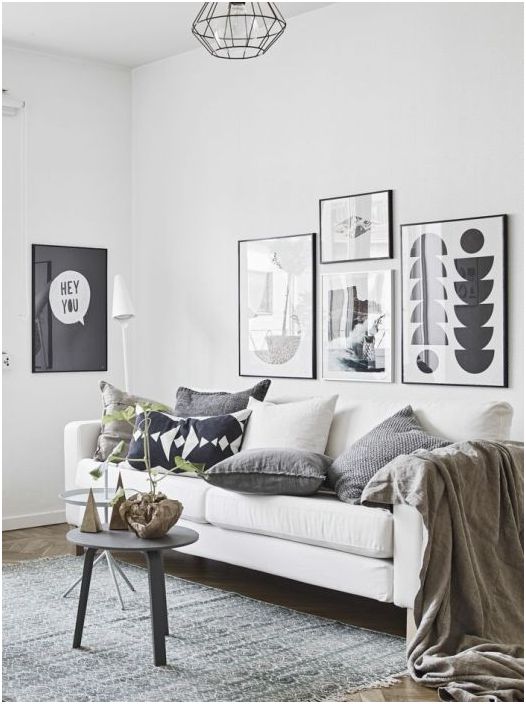 A good option for a small living room

2. To determine the shape, size and location of the sofa, it is necessary to mark its approximate length, width and depth on the floor. Measurements can be indicated using construction tape or colored adhesive tape. So visually you can understand how to further furnish the living room with furniture, whether this or that sofa is suitable for this room.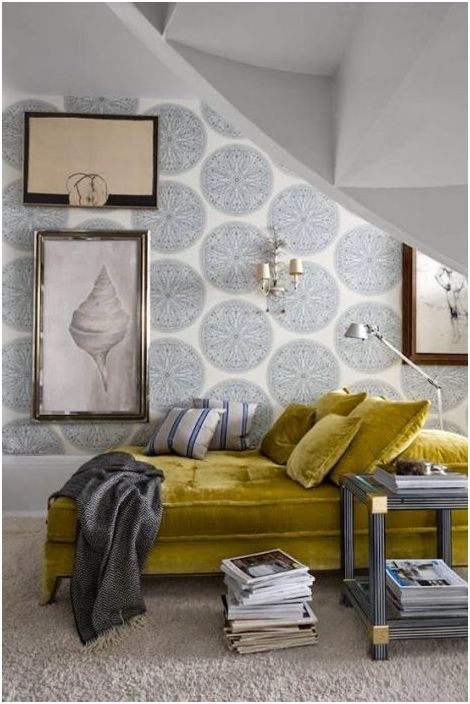 A beautiful velvet sofa is able to attract attention

3. A sofa with a rich or unusual color always attracts attention. This maneuver distracts from the true dimensions of the room. It allows you to dilute the monotonous interior, get away from the routine and play with interesting wall designs. For example, paint them in dark shades that make the atmosphere intimate and intimate. In this case, you should consider additional light sources..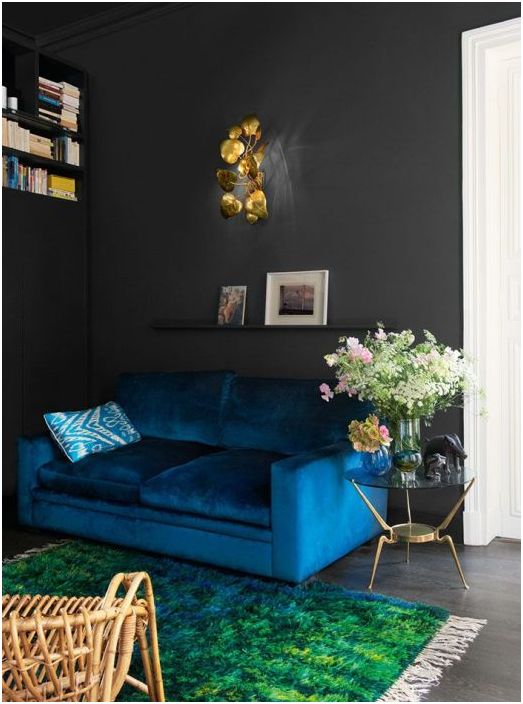 It's worth experimenting with the color of the sofa and walls.

4. Light shades make furniture visually larger, but dark upholstery can visually reduce the sofa.
5. You can experiment not only with the color of the sofa, but also play with bright shades of decorative pillows. They can act as contrasting spots or set off the color of the sofa (be several shades darker or lighter than the upholstery).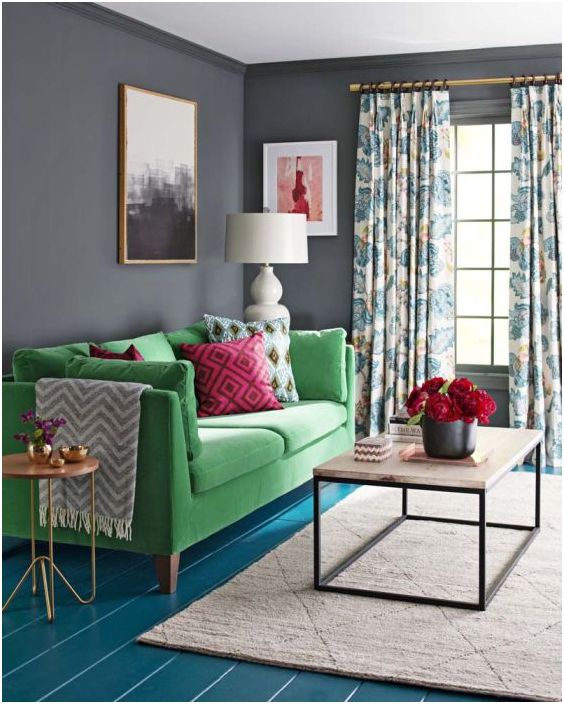 Contrasting combination of decorative cushions and sofa upholstery

6. The interior of a small living room can refresh with mint, pink and light green shades..
7. A sofa on legs with narrow armrests in a small space looks very laconic and airy.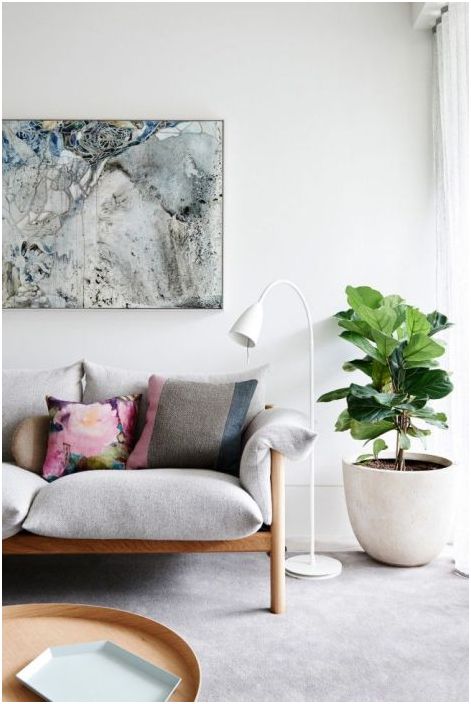 The sofa on legs looks laconic and airy

8. Do not choose a sofa to match the color of wallpaper or walls, otherwise it will be lost in the interior. The exception is gray and white interiors, when a monophonic sofa works to visually enlarge the room, merging with the walls. Usually, bright or black and white graphic pillows are placed on such a sofa, which make the interior more dynamic..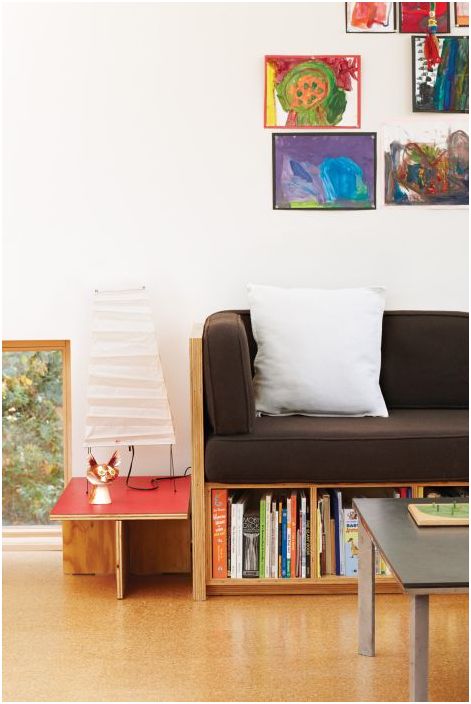 Brown sofa – a practical solution for a small living room

9. If it is not possible to put a coffee table near the sofa, you can equip it with a mobile stand. You can put a cup of coffee on it, put a TV remote control or a magazine. Mobile stand can be removed and hidden if required.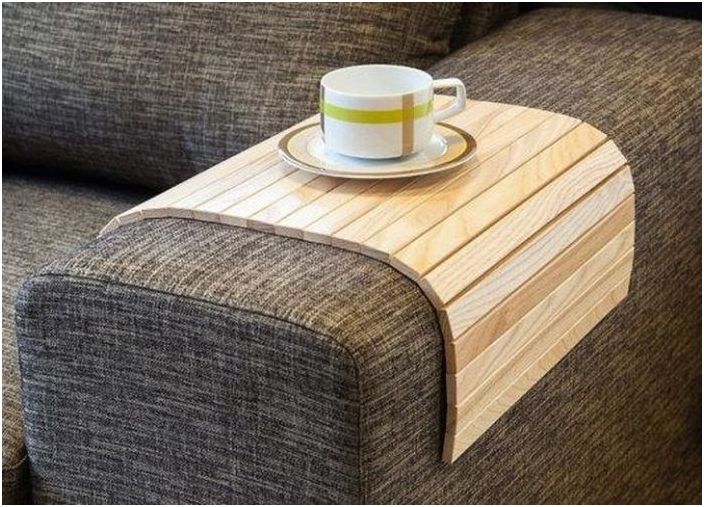 Mobile sofa stand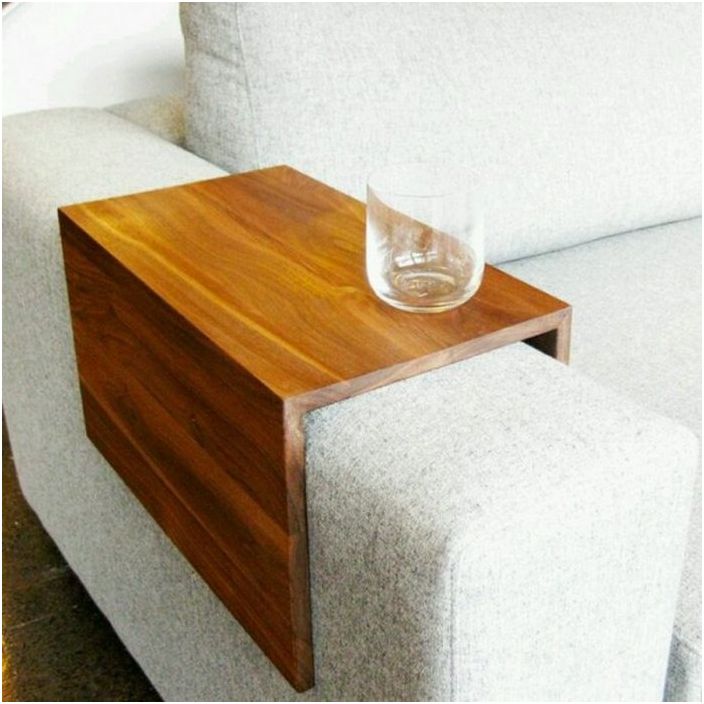 Alternative to the coffee table

10. The sofa can perform several functions at once and act as a storage system. If there is a sorely lack of storage space in a small size, then a sofa with built-in drawers is what you need. Such models usually have a nice and laconic design. If you wish, you can make a similar one to order or on your own..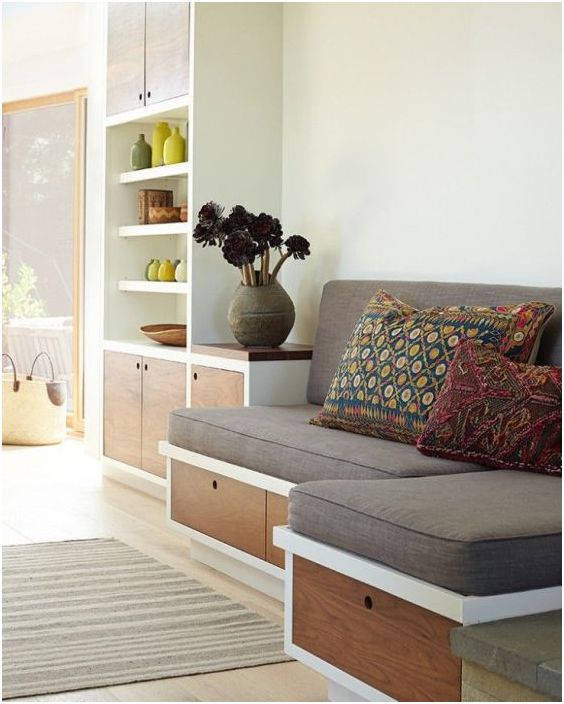 Sofa with storage boxes

You can do without a sofa at all. There are at least 15 ideas for arranging a small living room without this piece of furniture..