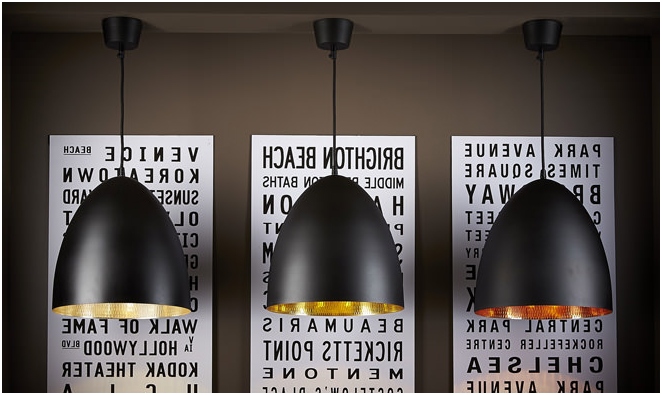 Designers widely use modern pendant lamps in interiors. They are practical, functional, easy to install, versatile and able to decorate any room..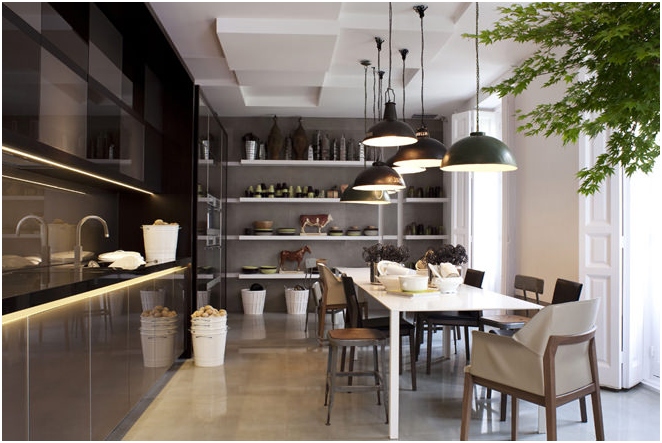 This group of lighting devices has one thing in common – the method of mounting to the ceiling. This attachment is carried out using suspensions, adjustable in height. They allow you to change the intensity and direction of lighting. Usually, pendant lamps in the interior not only illuminate the room, but also give it originality, they can become «zest» and room decoration.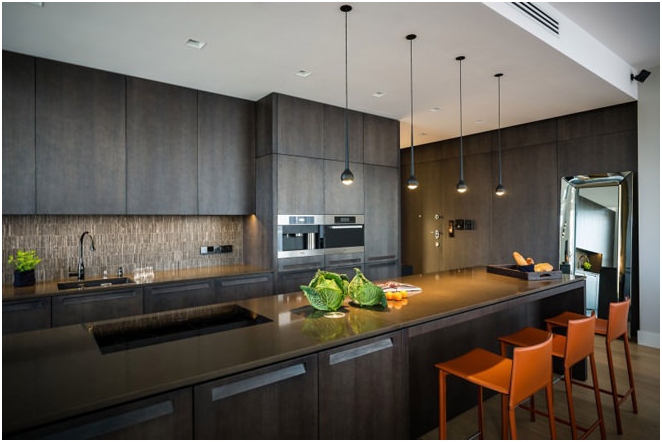 Pendant lights differ in several ways:
Specifications. When choosing a modern pendant lamp, its power and size play the main role. The range of suspension height adjustment is also important, allowing you to change the illuminated area..
Design. Pendant lights can be used in any interior design. Plastic is suitable for techno, metal – for high-tech, wood, textiles – for country style, bronze, glass – for classic style.
Application. Suspended modern lamps can be used to illuminate premises for any purpose, both apartments and shops. They look equally advantageous both in small rooms with no higher than average ceilings and in spacious halls..
Suspension type. The luminaire can be attached to a cable, pipe of any diameter, or power supply cord. The types of ropes can be different – ropes, chains, thin metal strings and others.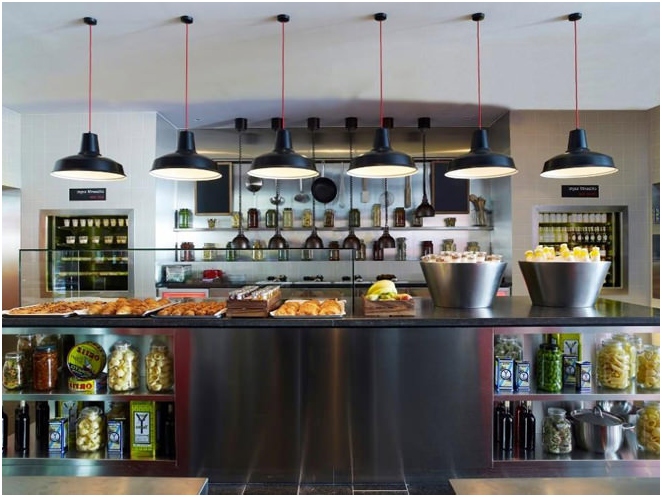 Suspended luminaires in light-colored interiors are chosen so that they give directional lighting. In dark rooms or rooms with dark, cold shades, diffuse lamps look more effective.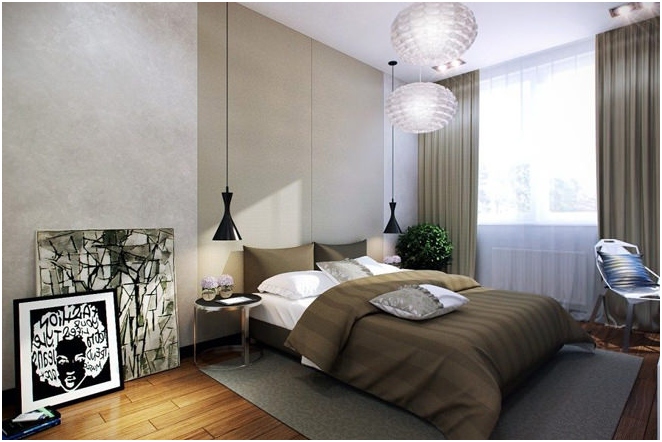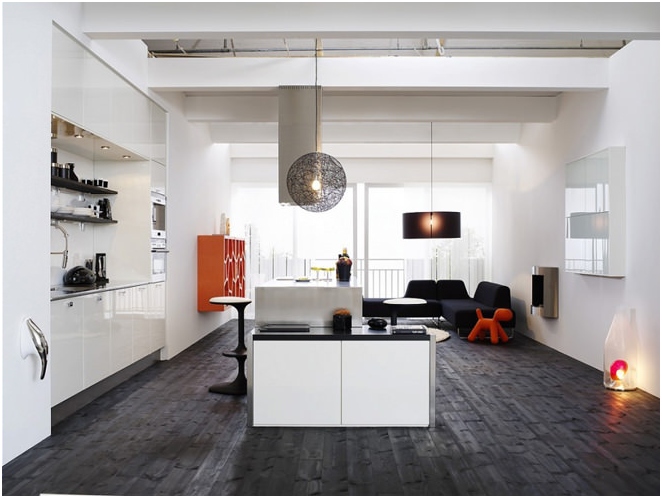 For very large rooms, modern pendant lamps are produced that combine several light sources. Each of them can be adjusted independently, which allows you to set the required level of illumination.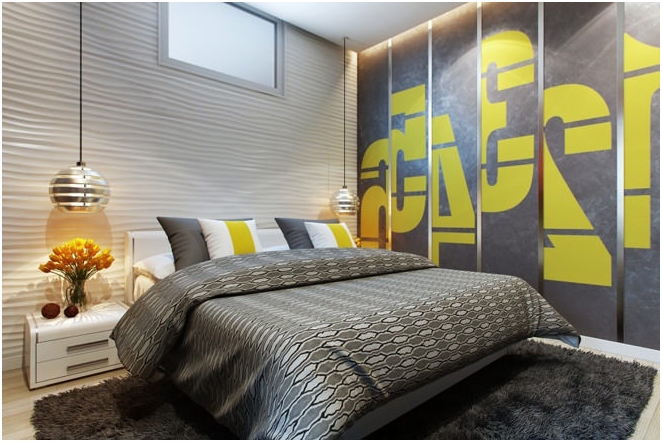 Examples of interior decoration with modern pendant lamps
Pendant lights above the table in the interior of the Gray Scale Apartment.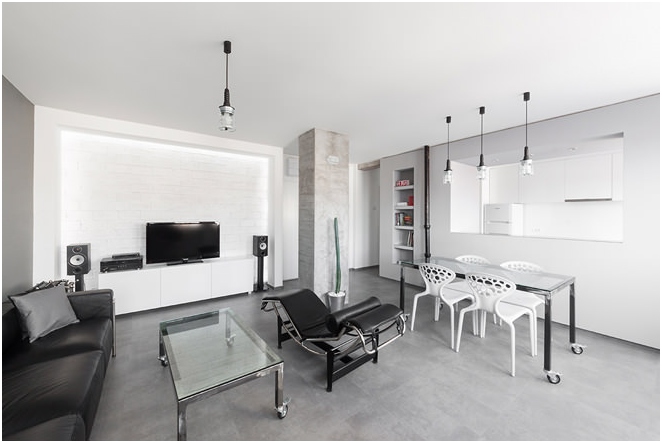 Hangers over the table in the interior of a studio apartment 33 sq. m.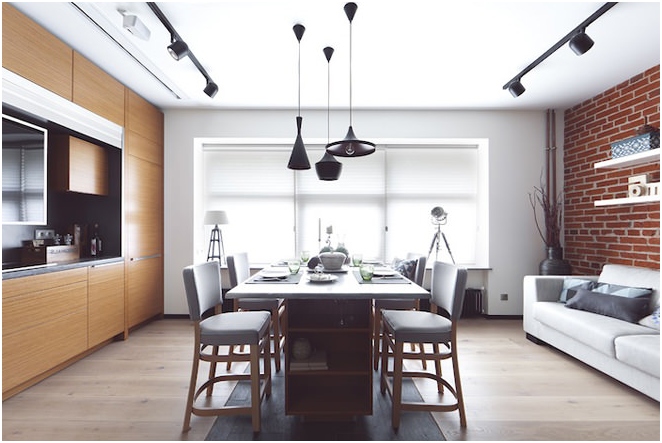 Modern pendant lights above the bar in the interior of a two-level studio apartment of 29 sq. m.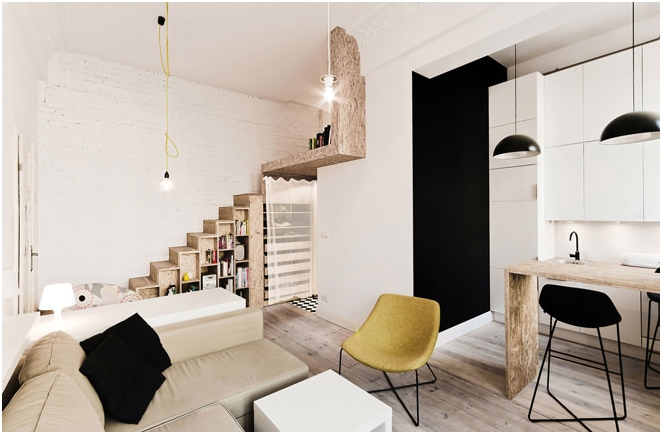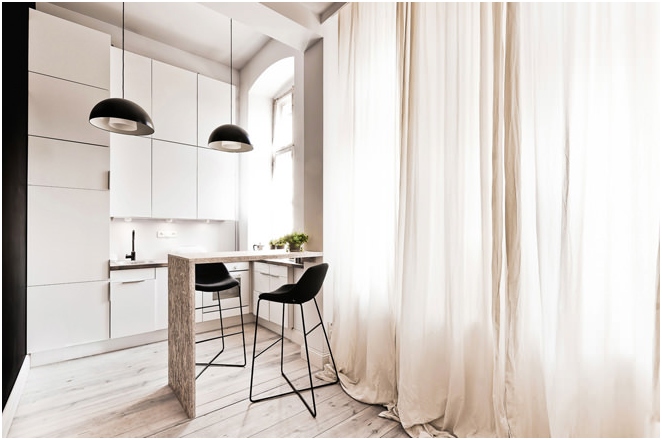 Pendant lamps above the bedside table in the interior of the bedroom 13 sq. m.
Hangers over the dressing table in the interior of a children's room for a girl.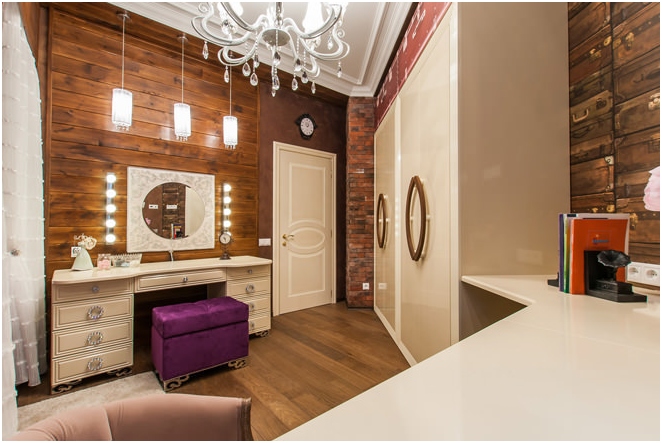 Pendant lights above the table in Copenhagen Penthouse II.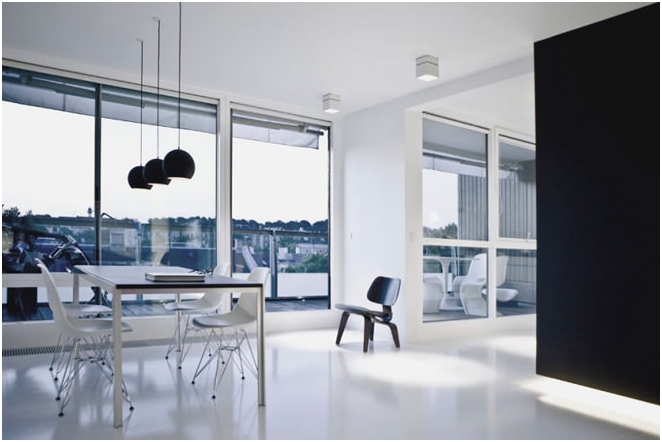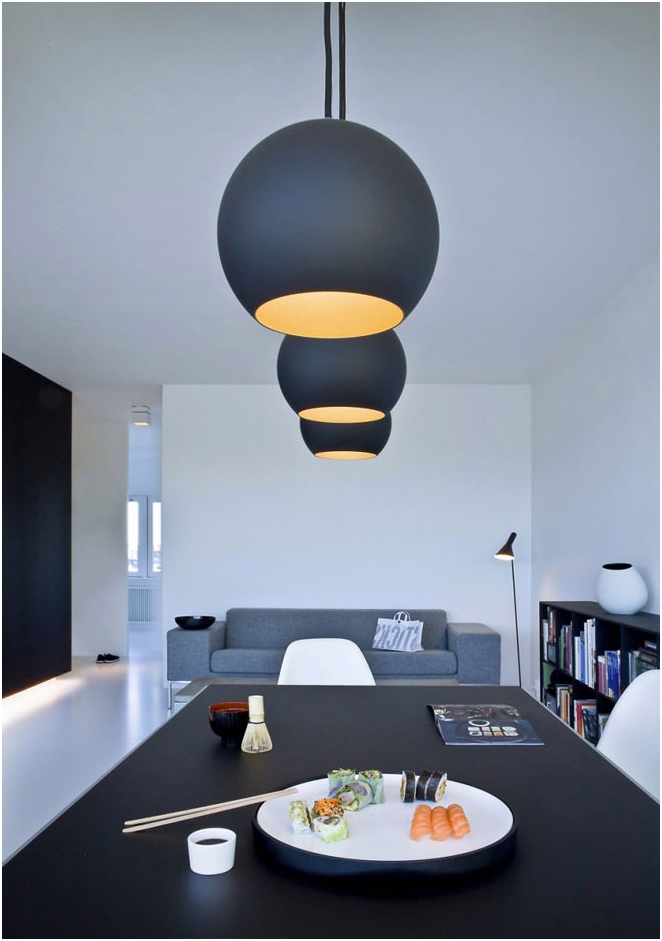 Suspensions in the interior of a country house from a bar DOM AUS.