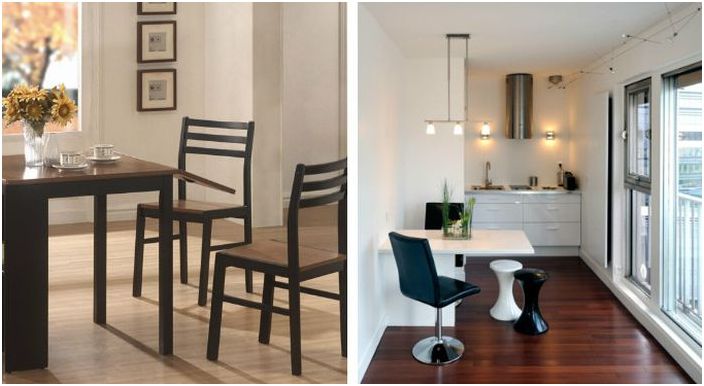 Compact tables for a small kitchen

What if the kitchen has very little space for an ordinary table? There are alternative options that will significantly save space, and at the same time decorate the interior. In our review – the most ergonomic of them.

Folding table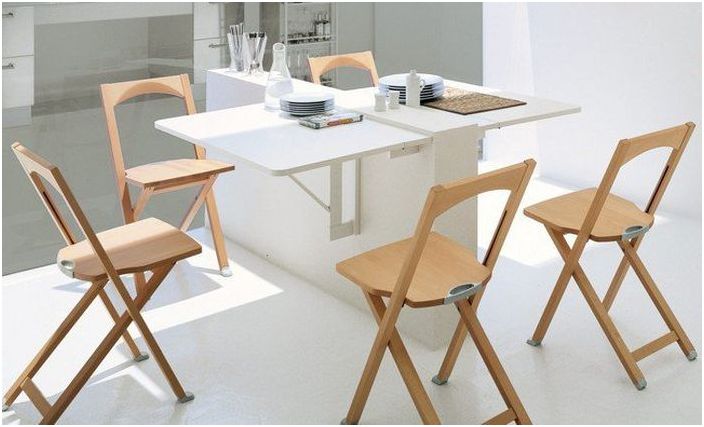 It is enough to raise the sides of the table top

Transforming tables are just a godsend for a mini-kitchen. With such furniture, there will be no shortage of additional seats, because they can be easily increased with one movement of the hand. Sometimes it is enough to raise the sides of the countertop. There are compact options that can also be used as a storage shelf, which is very practical for a tiny room..
Folding table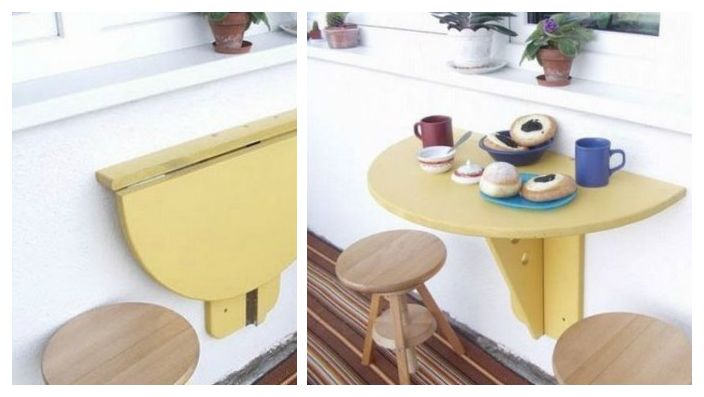 Folding table

When the kitchen area ranges from 5 to 10 meters, you have to find non-standard solutions in furniture. One of these options is a folding table that is mounted on the wall. While the hostess is in control, the table (when folded) does not interfere with moving around the kitchen and does not spoil the interior, and when necessary it turns into a cozy dining area.
Extendable table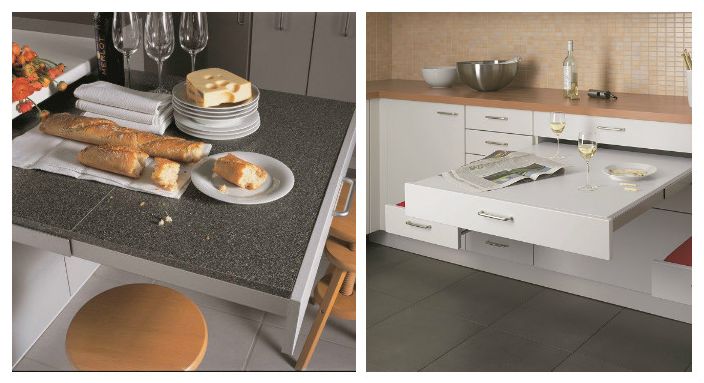 Save space

It is convenient when it is possible to hide the table and take it out when necessary. Models hidden in the headset are suitable for these purposes. It is good if the table with legs is equipped with casters. This makes it quicker and easier to use..


Additional work surface

Round table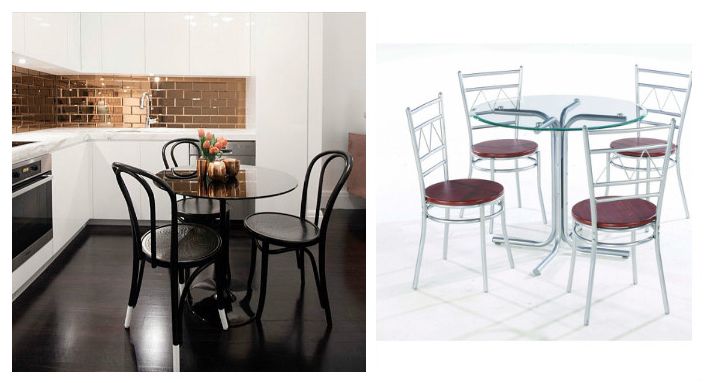 Compact round table
When there is no need to hide the table, but you need to save square meters, you should choose ergonomic tables for the kitchen. A small round model is the best solution. It is compact, does not burden the interior and makes it possible to accommodate more people. To visually lighten the tiny space, it is worth giving preference to transparent tables made of glossy glass..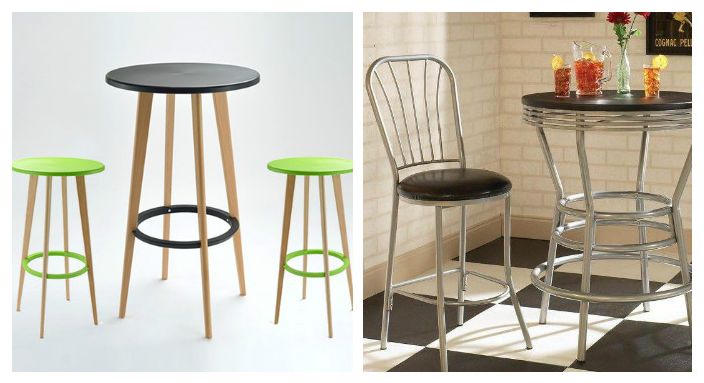 A bistro table with bar stools will help out in the mini kitchen. Ergonomic and stylish!

Triangular table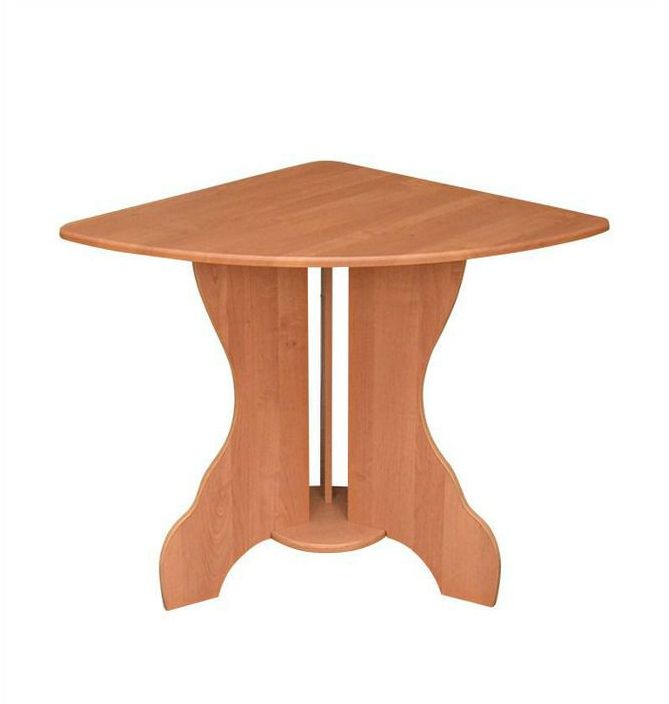 Ideal for a small kitchen

You can save a lot of space in a tiny kitchen by using the corners. The triangular table is great for this. True, it is desirable that the corners of the table are rounded. This will bring a touch of soulfulness to the atmosphere, in addition, rounded shapes are much safer than sharp corners, especially when there are small children in the family..
Square instead of rectangular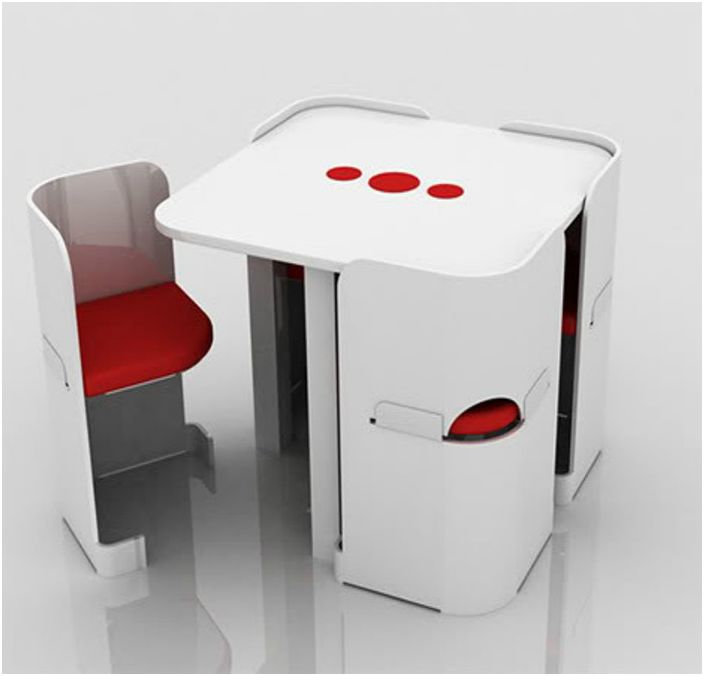 Compact solution from IKEA

So that the small kitchen does not seem cluttered, it is recommended to choose the compact square model instead of the traditional rectangular table. You can put it by the window or in the corner of the room in order to save usable space..
Secrets of an ergonomic space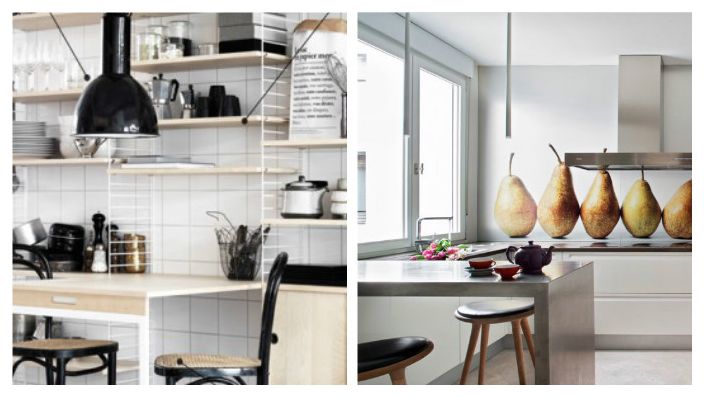 Furniture in light colors

• For a small kitchen, it is better to choose furniture made in light colors. Dark color creates a cluttered feel.
• Convertible chairs and compact stools are also appropriate in the kitchenette.
• It is also good to use clear plastic (glass) furniture to make the interior lighter.
• It is worth remembering that in the pursuit of saving square meters, one should not forget about convenience. Structures and chairs must be suitable in height and width.
• Sitting down at the table, the owner of the kitchen should not feel discomfort. Legs should be at right angles to the floor.
• If there are children in the house, they should not have difficulty moving stools (chairs).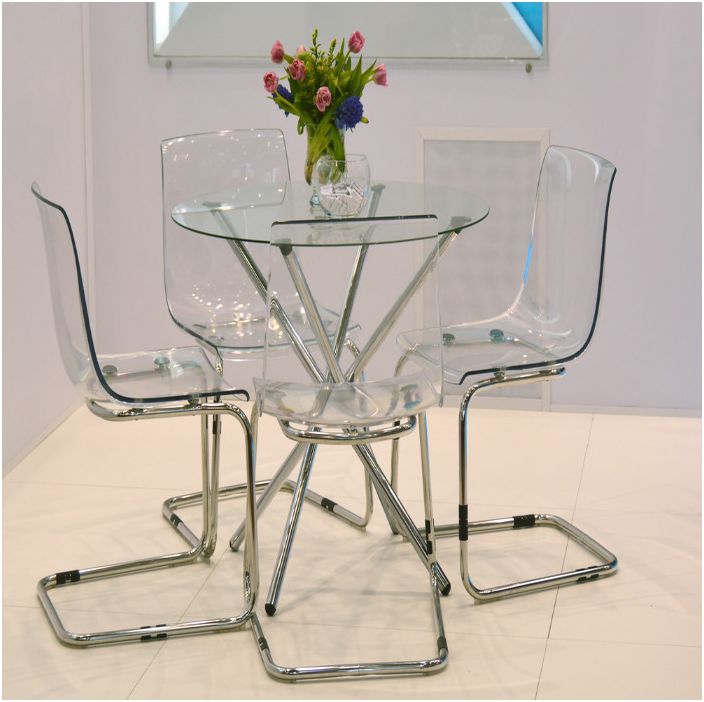 Transparent furniture creates an airy space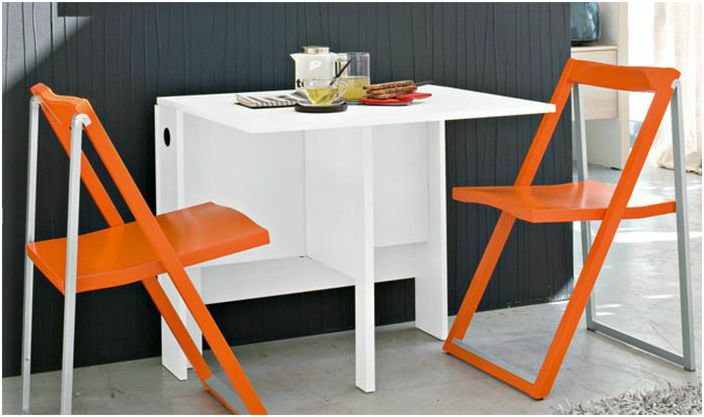 Convenient and comfortable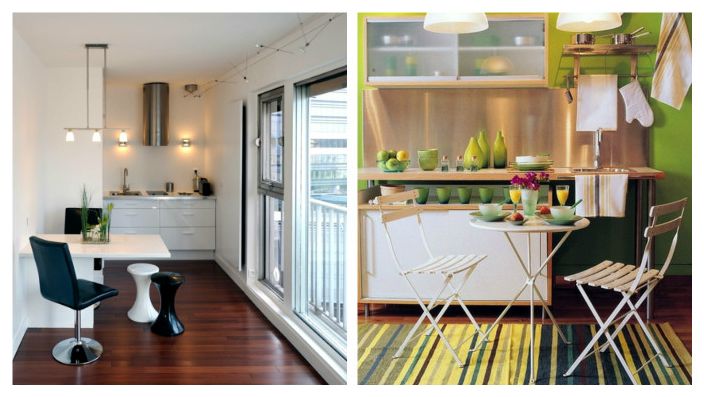 Easy to move even for children
In what style to decorate the kitchen and at the same time save money? We found 5 practical solutions and 15 charming examples.