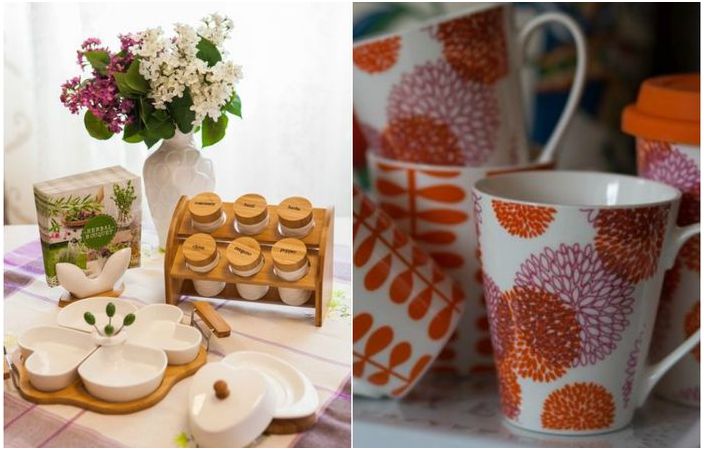 Kitchen renovation ideas

Many people approach kitchen design from a functional point of view and only care about practicality. But this room is a territory for self-expression of the hostess. Here she can realize her creative potential not only as a cook, but also as a decorator. How to do it correctly and create a pleasant, stylish and cozy atmosphere in the kitchen.

1. Refresh the dining area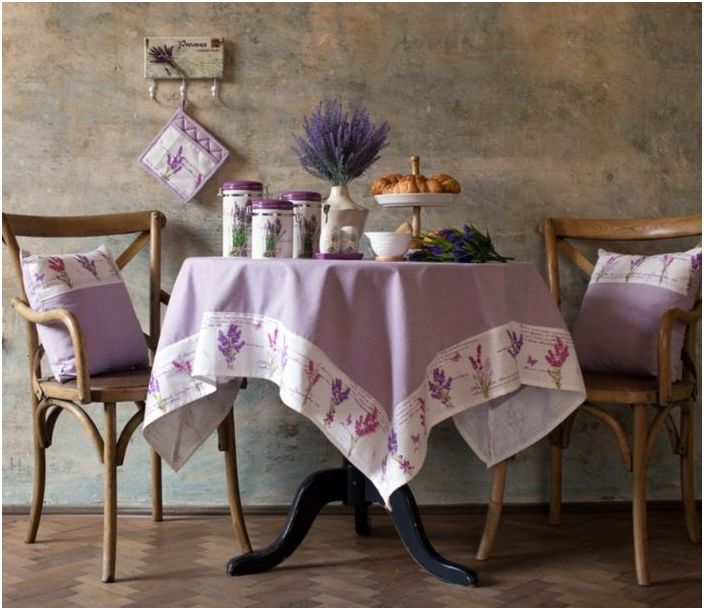 Refresh the dining area

To renew and harmonize the space, it is enough just to change the textiles. The dining area will sparkle with new colors if you choose a refreshing tablecloth with a spring motif, choose napkins and towels to match, and complement the composition with a bouquet of flowers.
2. Refresh the dishes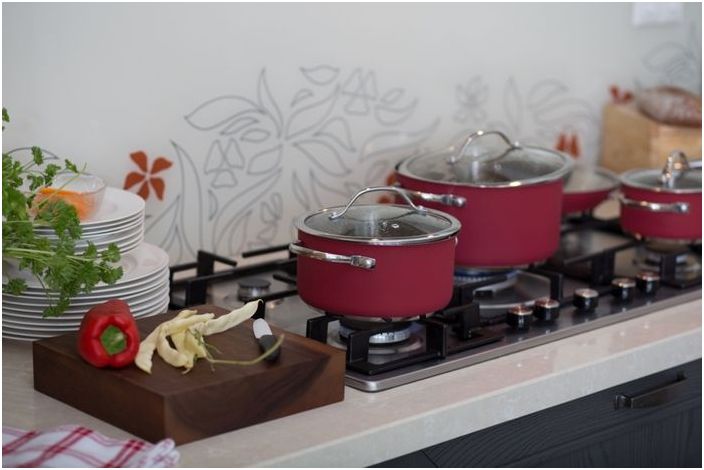 Refresh dishes

With the onset of spring, it's time to think about general cleaning and updating the dishes. This primarily applies to pots and pans. If they have lost their attractive appearance, then it is better to change them. When choosing dishes, you need to be guided by a single stylistic decision, and buy all items in one color at once. This will create a harmonious and aesthetically pleasing atmosphere in the kitchen..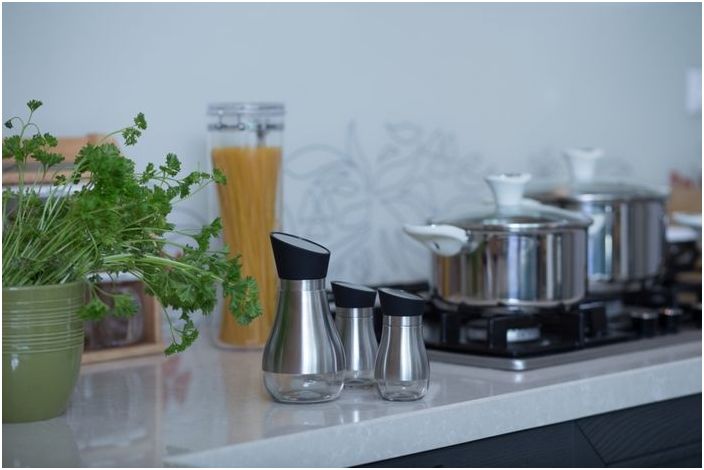 Stylish dishes in one stylistic solution

3. Beautiful storage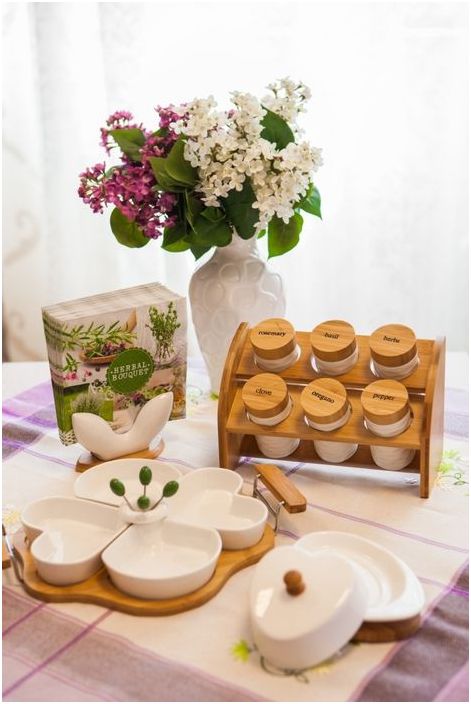 Beautiful storage

In order not to spoil the wonderful spring mood, you need to think over everything to the smallest detail. For example, organize the storage of various little things and spices, which should always be at hand. For this, it is better to choose small jars or look at a compact organizer. Orderliness always makes the interior stylish and balanced.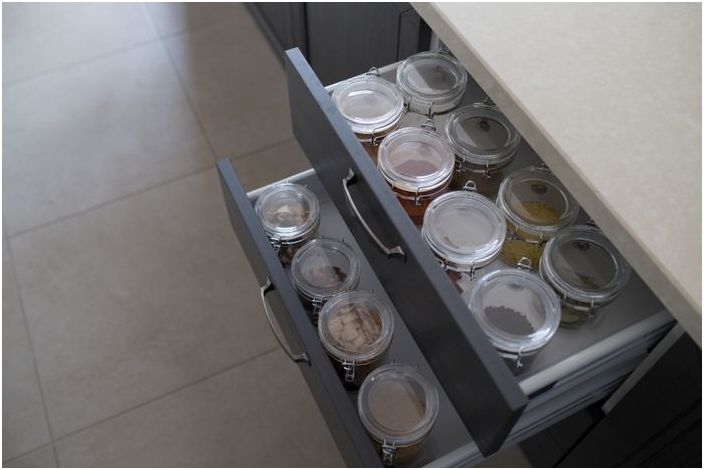 Everything should be at hand

4. Zone of creativity and comfort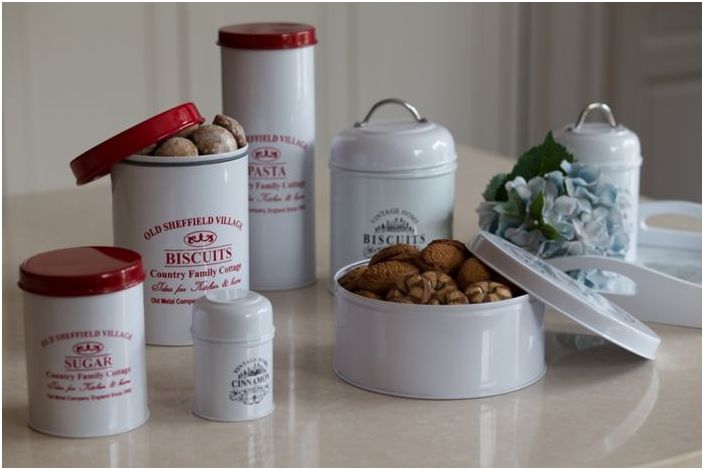 Zone of creativity and comfort

The working area in the kitchen is a place where real culinary transformations take place and incredible gastronomic masterpieces are created. It should be cozy and interesting here, so you can't do without a beautiful decor in this part of the kitchen. This can be wicker baskets with vegetables, stylish holders for kitchen utensils and accessories that will make the hostess a pleasant smile on her face..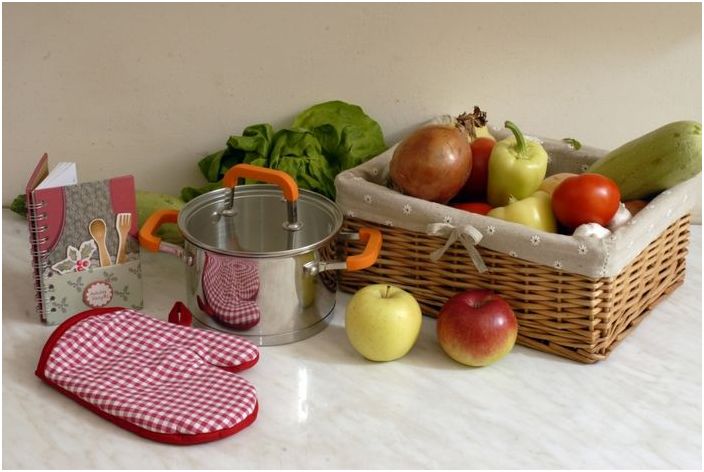 Beauty in the workplace

5. Everything that pleases the eye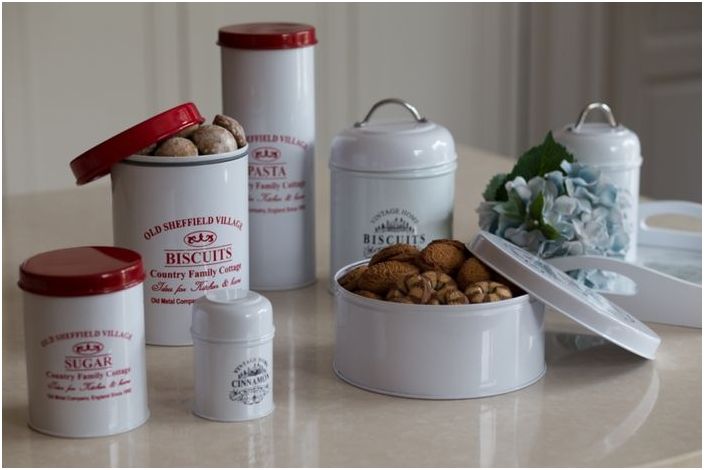 Stylish utensils for storing cereals

A wide variety of items are suitable for updating and transforming the kitchen in spring. The main thing is that they are pleasing to the eye and evoke pleasant emotions. Of course, they should harmoniously fit into the interior and make it better. This could be a new set of cups or vessels for storing all sorts of little things..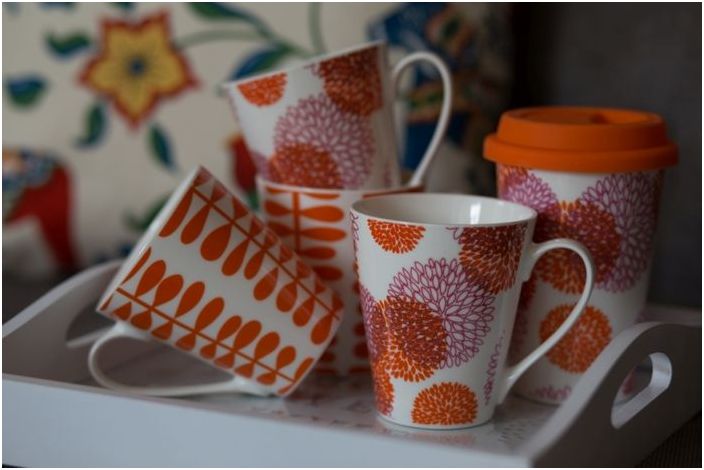 Beautiful cups that will refresh the kitchen interior

Even a carpet can act as a decorative item and decorate the kitchen space. How to choose it correctly and how practical is it? We found five answers to these questions at once..