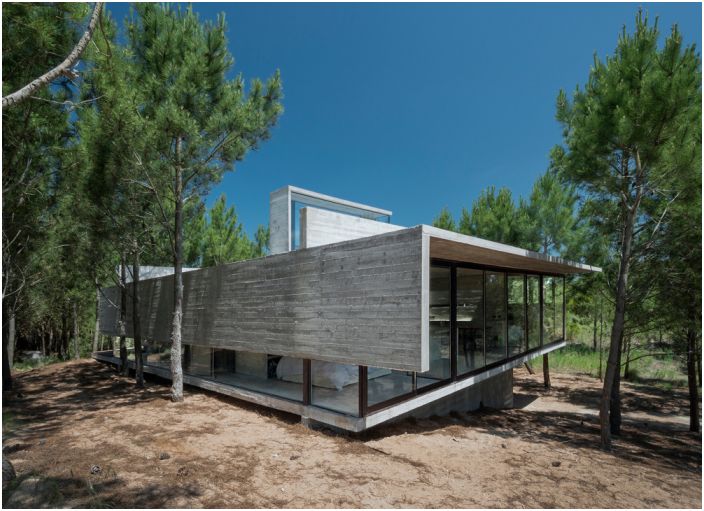 Casa L4 – country house in Argentina.

The concrete walls and clear geometry of this house blended surprisingly well with the Argentine landscape of green pine trees and sand dunes. In such a setting, this brutal construction evokes a kind of meditative calm and serenity..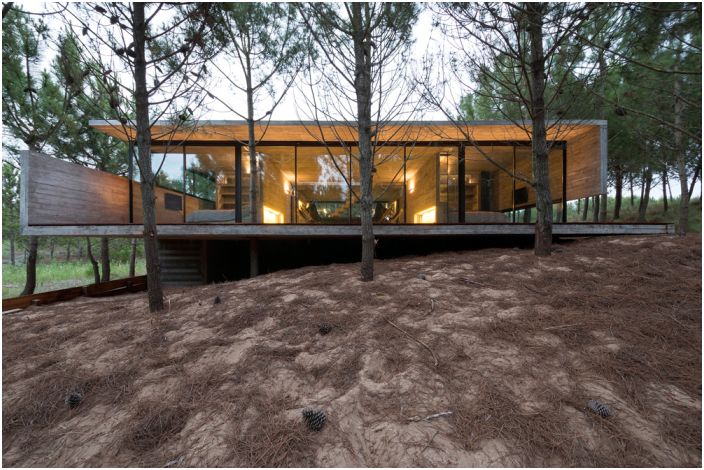 Architectural project Luciano Kruk and Ekaterina Kunzel.

Architect Luciano Kruk and his assistant (and part-time girlfriend) Ekaterina Künzel designed and built for themselves a residential building called Casa L4. The mansion is located in a forest belt just 200 meters from the ocean.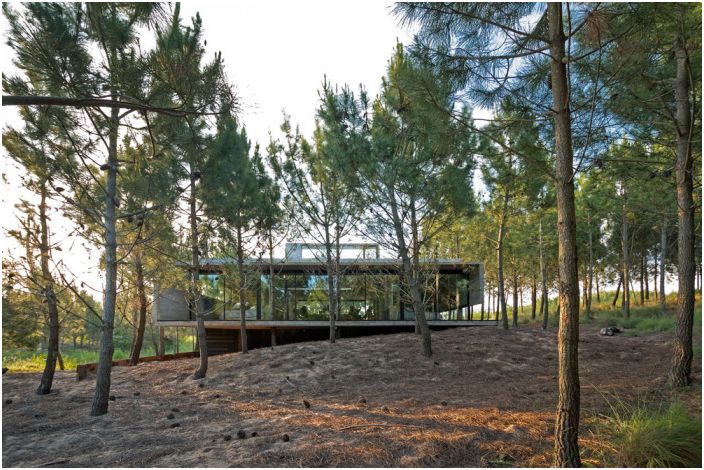 Country house in a picturesque landscape.

Concrete was used as the main building material. The architects have been counting on its durability and low maintenance for many years. Plus, the concrete color and texture are in perfect harmony with the landscape..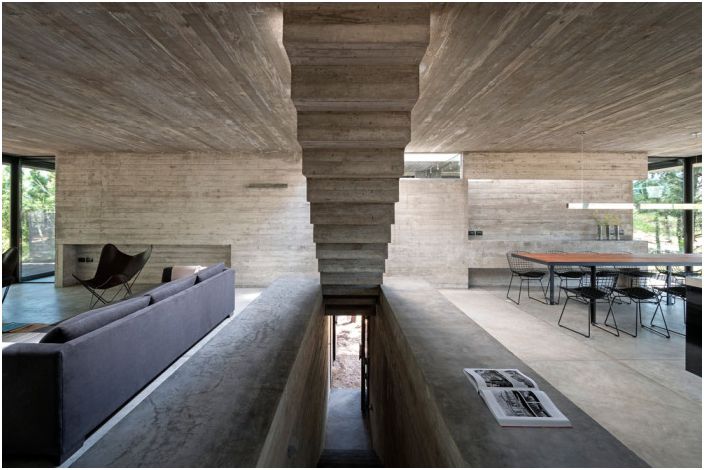 Staircase as an independent element of decor.

Casa L4 is 183 square meters. On one floor there is a living room, a dining room with a kitchen, 4 bedrooms and bathrooms. The staircase connecting the entrance to the house and the exit to the roof looks like an original decorative element.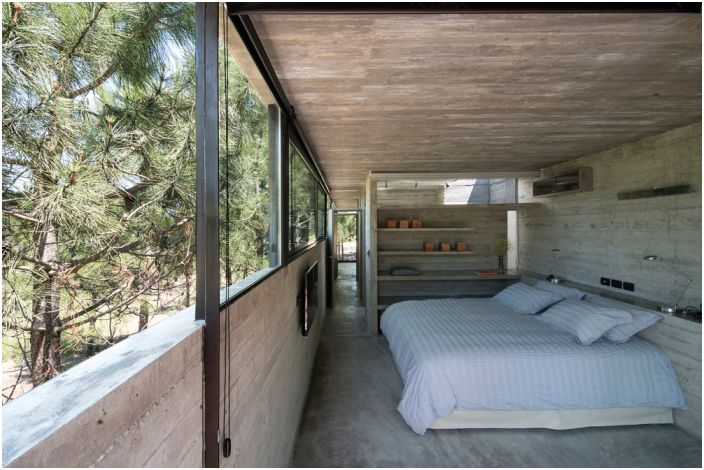 Casa L4. Bedroom.

The house is glazed on both sides from floor to ceiling, so natural light freely passes inside the house, and the owners have a stunning view of the pine forest.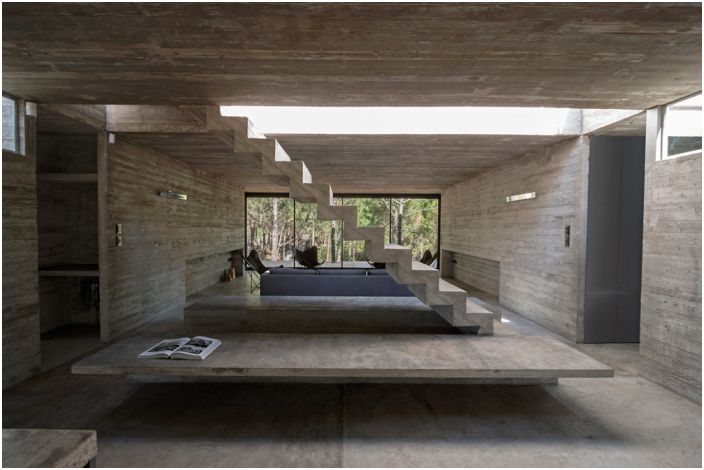 Casa L4. Living room.