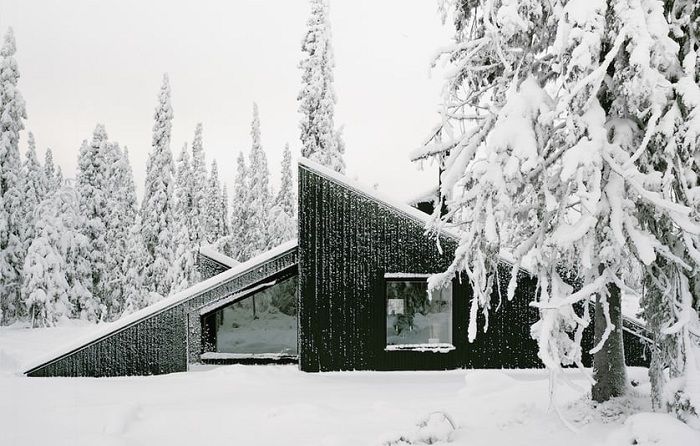 Cabin Vindheim – a country house with a dynamic facade.
In a Norwegian commune
Lillehammer
a residential building in the form of several pointed volumes is located in the forest. In creating this project, the architects were inspired by the outlines of dwellings in a snowy winter, when only the roofs of houses are visible after a heavy snowfall. It turned out very non-standard and impressive.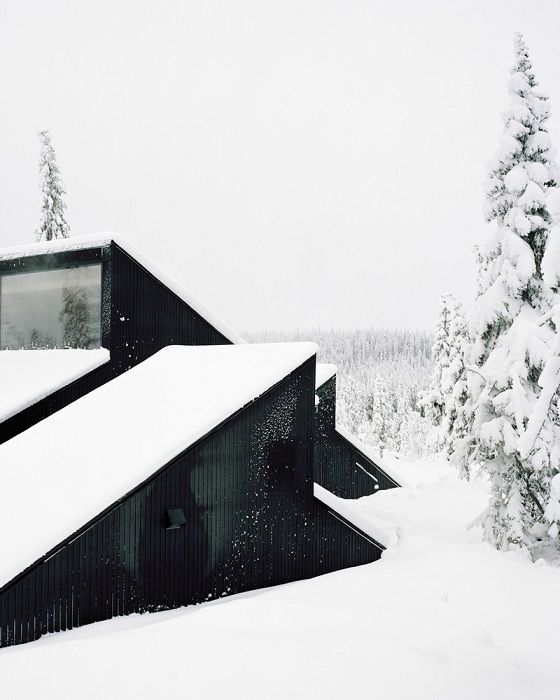 Architectural project of the Norwegian studio Vardehaugen.
Architectural studio
Vardehaugen
realized the construction of a country house called
Cabin vindheim
. The dwelling is located in the forest and resembles several triangular pointed forms that create a kind of dynamic composition.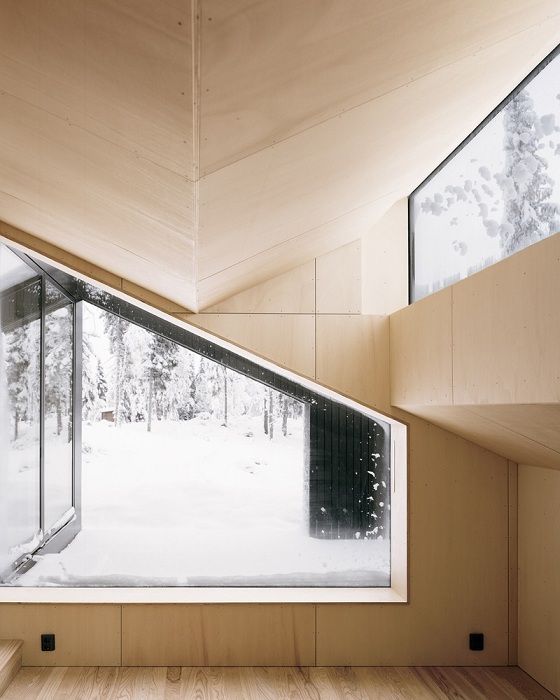 Cabin Vindheim. Inside view.
Despite the relatively small area of ​​65 square meters, the house looks spacious due to the multi-level ceilings. Inside there is a living room, bedroom, kitchen, a small utility room for skis and other sports equipment. In the bedroom, above the head of the owners, there is a wide window opening through which you can admire the northern lights at night.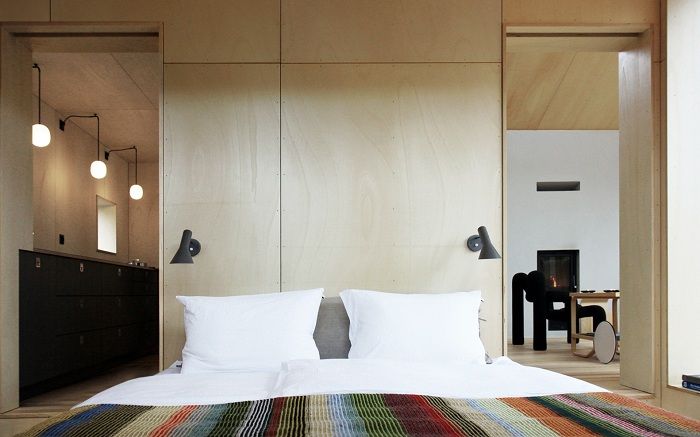 Cabin Vindheim. Bedroom.
Cabin Vindheim. House plan.
For the facade, the architects used ore pine, painted black. Inside the structure is sheathed with plywood (poplar) of light shades.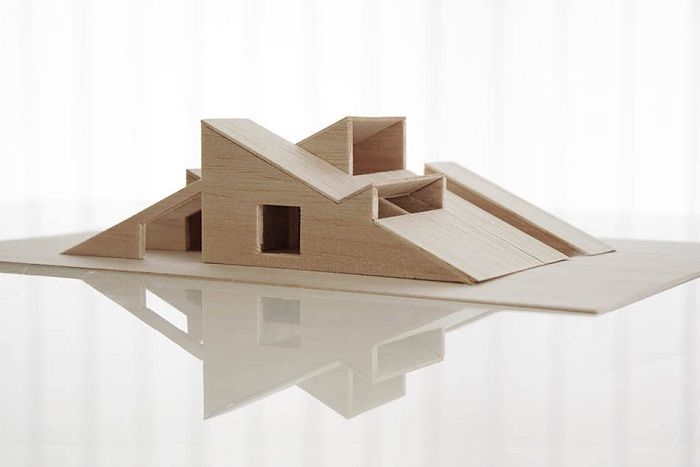 Cabin Vindheim. House layout.
Norwegians are very fond of building houses that are integrated into the natural landscape. So, in the vicinity of the Norwegian ski resort Alsheia is
house partially hidden in a natural slope.
In winter, it is practically invisible, since it is made of concrete, which merges with the surrounding nature in color.