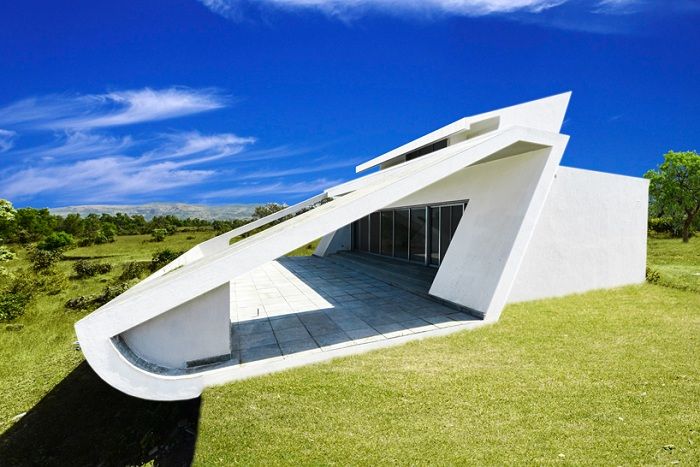 Dodia – monochrome villa with a dynamic facade.
Around
Mumbai
there was an original villa for a country holiday. The dynamic facade looks like it is an extension of the slope, and the house itself resembles a dwelling from a science fiction movie.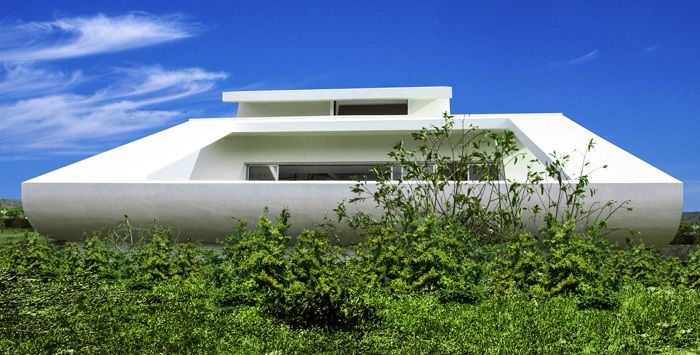 Architectural project of the design studio NUDES Architecture.
Design Studio
NUDES Architecture
presented one of her last completed projects – a villa
Dodia
, located near Mumbai in Lonavala (
India
). The house is located in a picturesque place on the slope of a green hill.
The dynamic façade of the country villa Dodia.
The whole concept of the house focuses on the idea of ​​open spaces. The terrace has become a real decoration of the villa. The general frame is like «clamped» between two inclined planes creating a futuristic dynamic facade.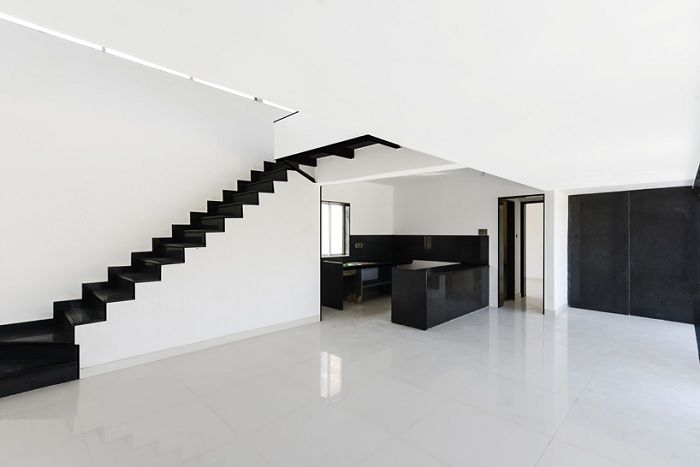 Villa Dodia. Interior.
The interior of the villa is as minimalistic as possible. Black elements (stairs, kitchen, walls) contrast sharply with the snow-white space. The abundance of white visually increases the space. This monochrome is compensated by the view from the windows to the green landscape..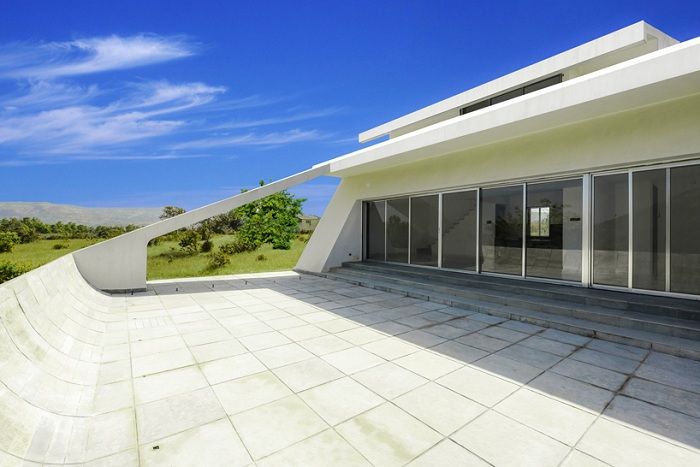 Villa Dodia. Terrace.
The mansion also deserves special attention, located in the vicinity of Mumbai. This
luxury villa «swirling» in a spiral, so the border between the inner and outer spaces is almost invisible.