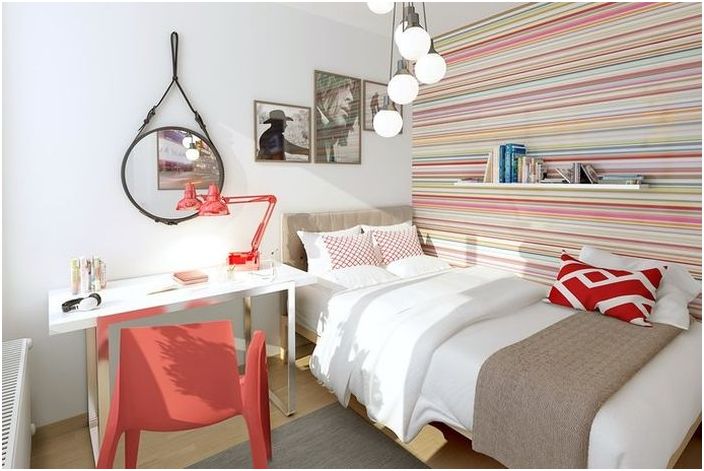 Small Scandinavian bedroom
A small interior always requires more attention than a spacious one. Here you need to skillfully place the bed, organize storage systems, and correctly place accents so that the room does not turn out to be overloaded. You can achieve real harmony if you choose the Scandinavian style for decorating your bedroom. And we found 9 compelling evidence for this statement..

1. Light atmosphere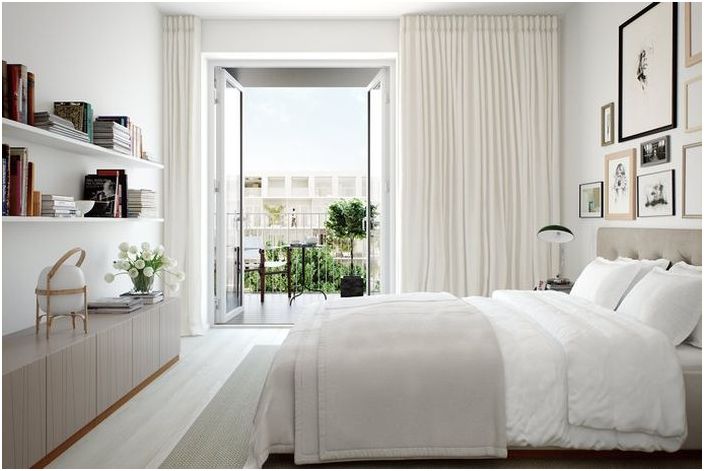 Light atmosphere

The Scandinavian style loves light translucent shades. White is often used as the base color. It fits perfectly into a small interior and fills it with a light atmosphere..
2. Minimalism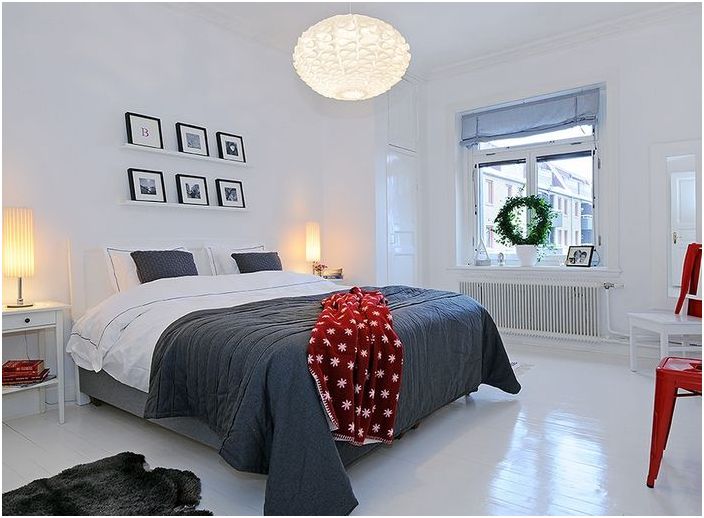 Scandinavian minimalism

For those who want to create the most laconic interior, the Scandinavian style will come in handy. It is moderately minimalistic and austere. Due to the combination of clean lines and correct forms, the interior is very harmonious.
3. Simple decor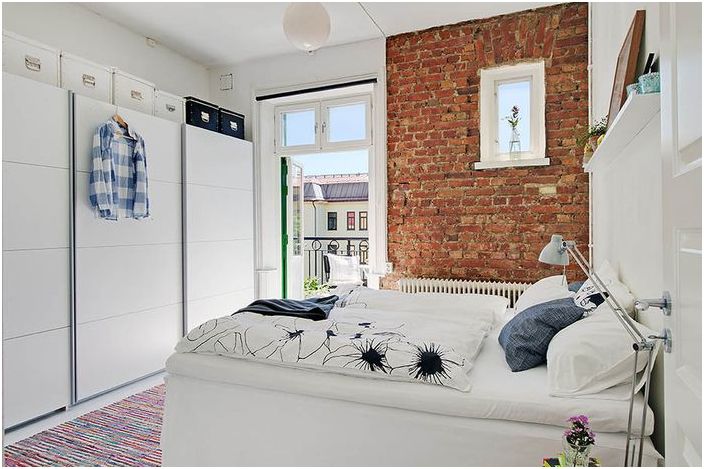 Stylish bedroom

Even a wall with bare brickwork can act as a decor in a Scandinavian bedroom. Such a textured detail will give the interior a special brutal charm..
4. Natural motives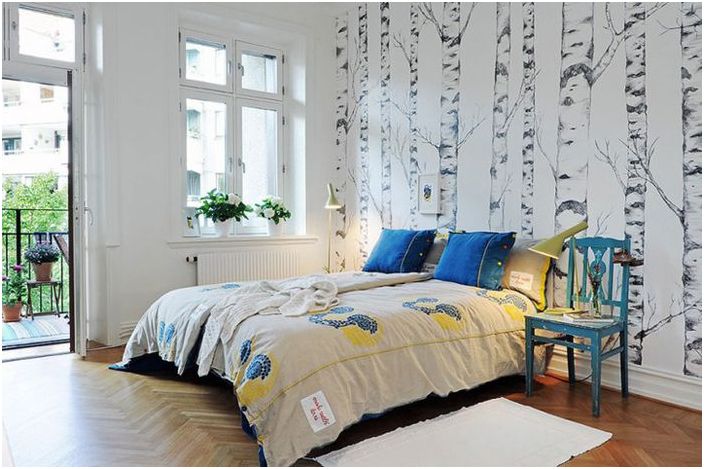 Natural motives in the Scandinavian bedroom

The main feature of the Scandinavian style is an inextricable connection with nature. That is why in rooms designed in this direction, there are often pieces of furniture made of wood, bedding made of natural fabrics, linen and cotton curtains, as well as wallpapers with images of trees and plants..
5. Bright accents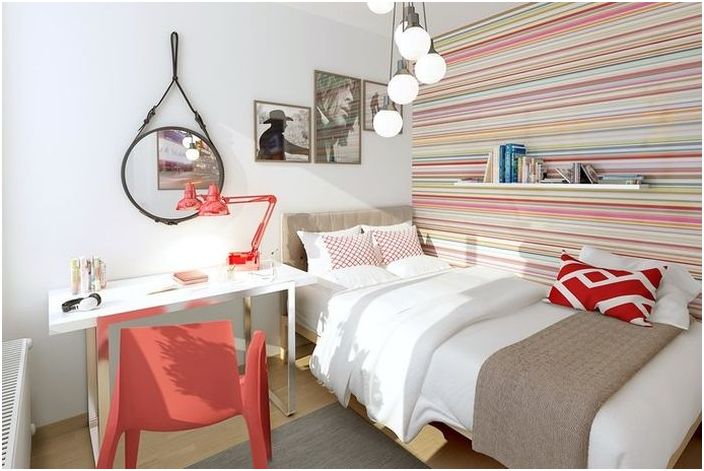 Bright Scandinavian interior

Many designers love the Scandinavian style for its democratic character. For example, the skeleton of the interior itself can be simple and uncommon, but its content is bright and original. You can diversify the white interior with multi-colored decor items..
6. Laconic furniture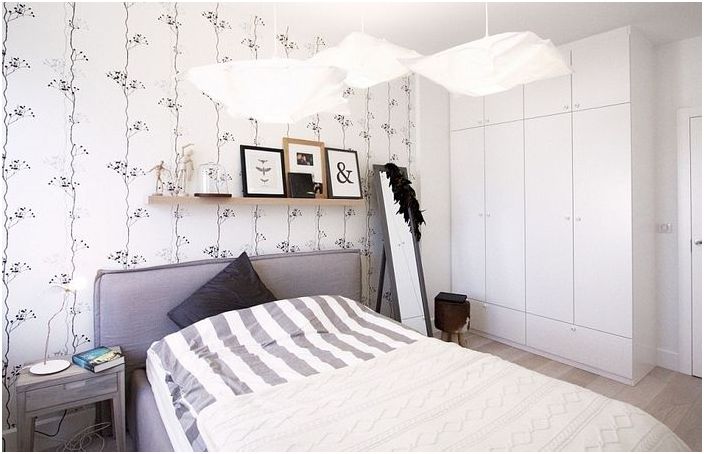 Laconic furniture in a Scandinavian bedroom

The furniture in the Scandinavian bedroom is extremely simple and practical. Additional drawers and shelves for storing things are often hidden under the bed and at the head of the bed, and cabinets in such rooms have a laconic design and often simply merge with the walls. Even bedside tables sometimes act as a chair or clothes hanger..
7. Cool storage systems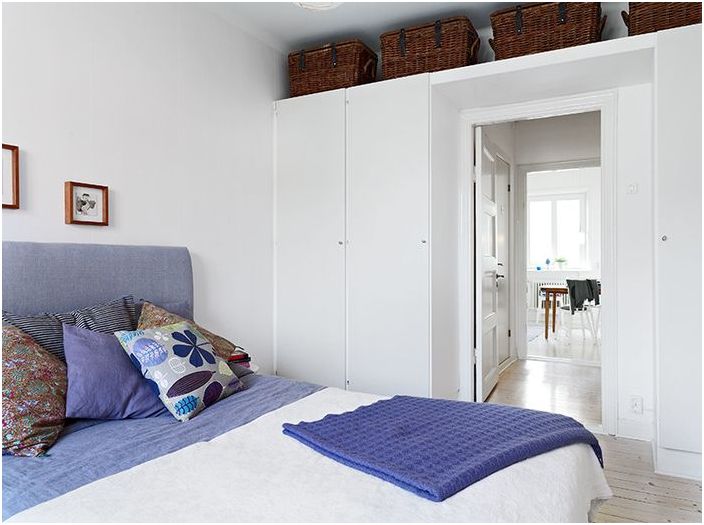 Cool storage systems

Probably, the Scandinavians are second after the Japanese in the development of original storage systems and space organization. They suggest hiding things wherever there is free space. For example, even under the ceiling. To do this, it is convenient to use cardboard boxes and wicker baskets, which will perfectly fit into the Scandinavian interior..
8. Ideal for tiny rooms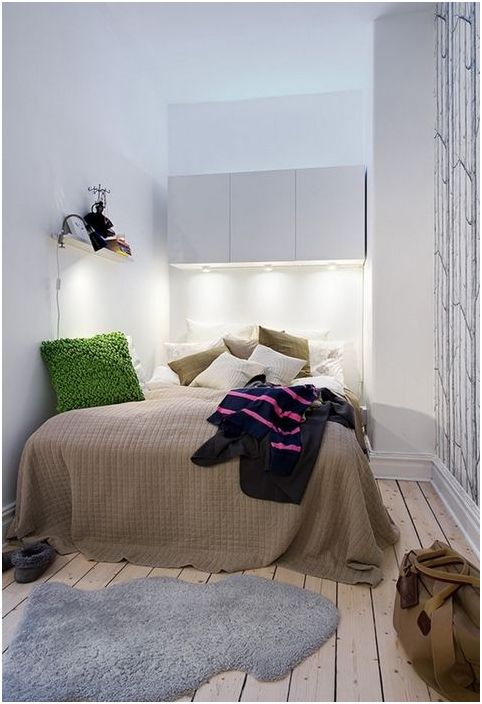 Scandinavian interior

Even a tiny bedroom can be stylish and beautiful. And in this case, the Scandinavian style will help. This is because it perfectly combines functionality, pleasant colors and original decorative elements..
9. Elegant atmosphere
Scandinavian style is very versatile. With its help, you can make both a dynamic youthful and calm and elegant interior. Moreover, changing the atmosphere is very easy. To do this, you just need to use simple decor items, for example, bedding, fresh flowers, colored lamps, rugs and posters..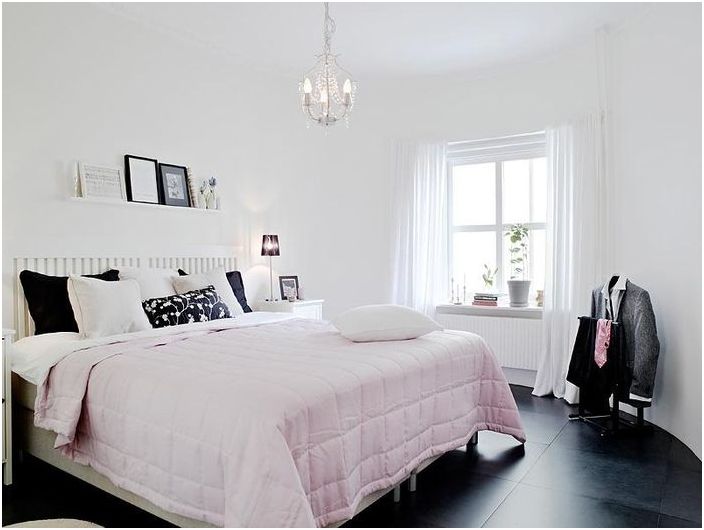 Elegant atmosphere

There are 5 more interesting ideas that will make the bedroom interior more functional. You should definitely take a look at them!