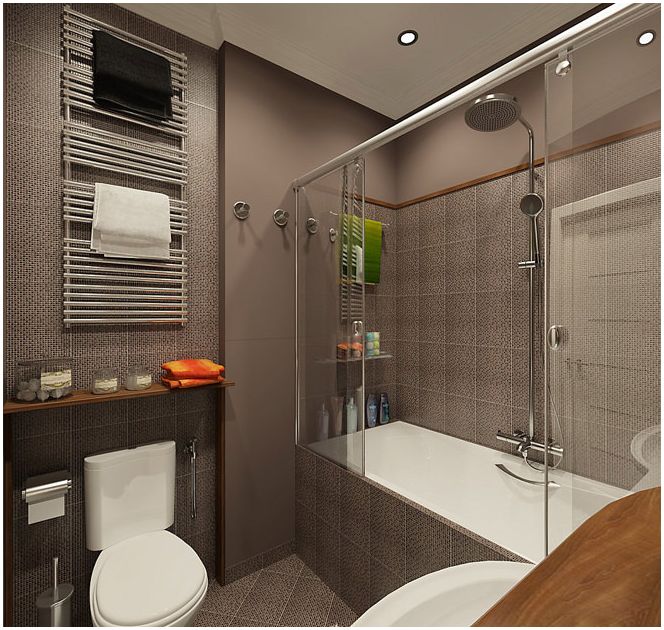 The small size of the room set aside for the bathroom does not interfere with decorating it stylishly and beautifully. The design of a small bathroom can be very original if you choose the right interior idea.
Main principles. One of the most suitable solutions for a small bathroom is the use of minimalism, this style does an excellent job of saving free space. Plumbing of strict shapes and small sizes, combining several functions in one item, the absence of bulky decorations and complex shapes in furniture – these are the main design ideas for a small bathroom.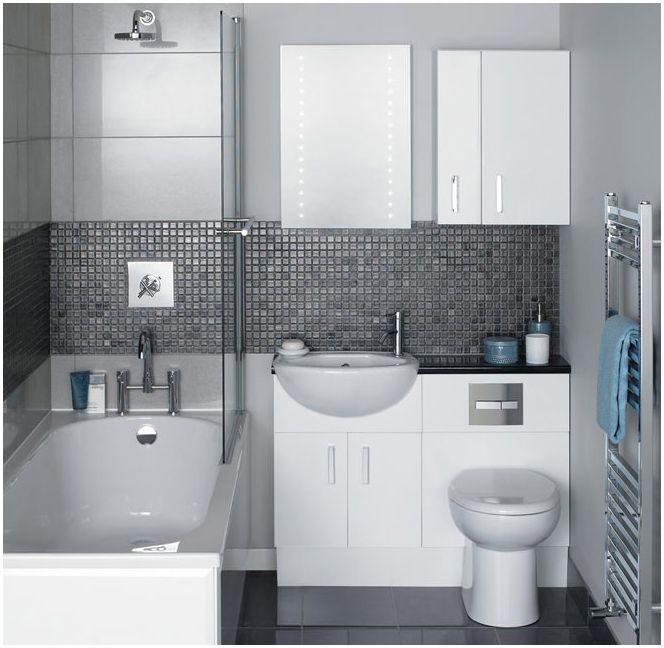 Materials. Techniques for visually expanding the space determine the choice of finishing materials for decorating a small bathroom. The tile is preferable glossy, monochromatic, light colors, medium-sized – this is «expands» walls of a small room. The ceiling can also be glossy, which will visually raise it. Avoid contrasting combinations in wall and floor decoration, this visually reduces space.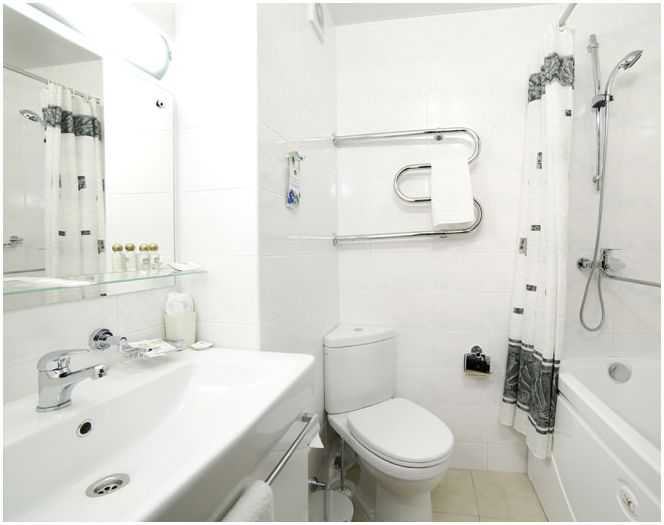 Furniture. Practical solutions for a small bathroom – hanging furniture. For example, instead of a bedside table, «eating» part of the room, you can hang the shelf by defining a place for it as close to the ceiling as possible. Use corner designs that allow you to take up space that is usually wasted. Avoid striking furniture décor and intricate curves.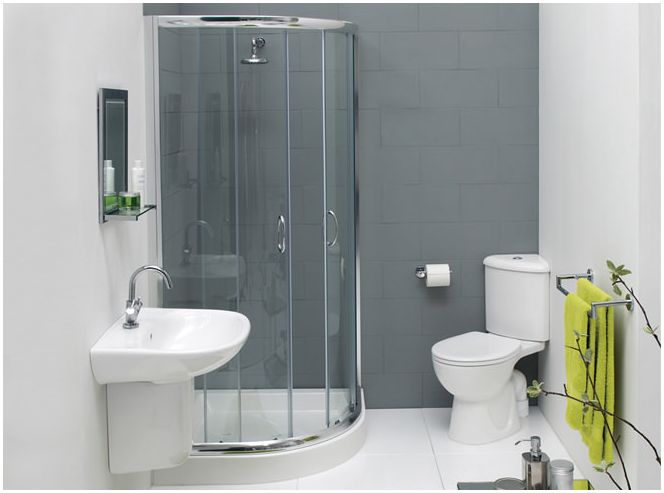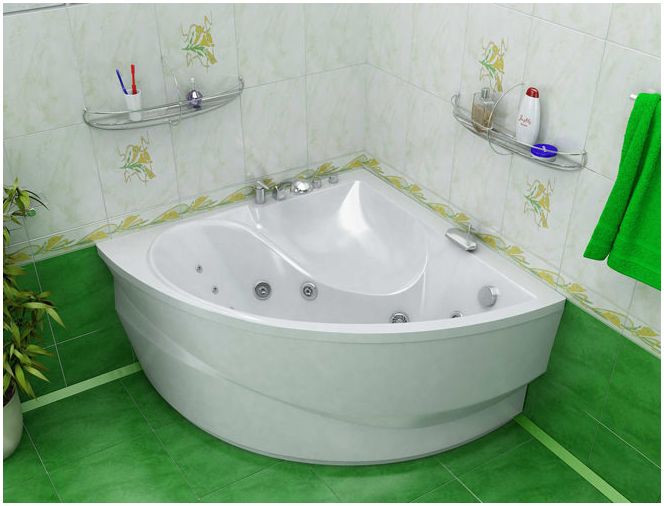 An excellent solution is to combine plumbing and various pieces of furniture, such as bedside tables and sinks with a washing machine.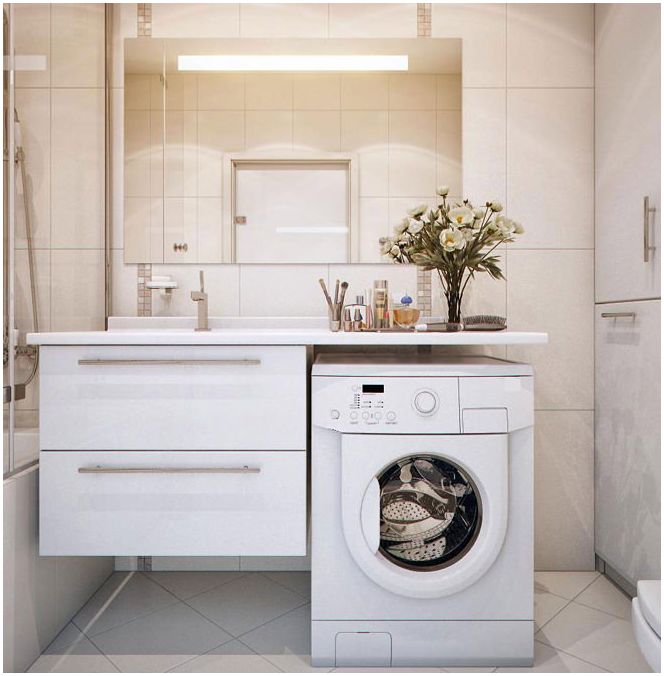 Plumbing. Various manufacturers of sanitary ware have ideas for a small bathroom, which are embodied in compact models, miniature sinks with rounded shapes. Often such plumbing is placed in the corners of the room..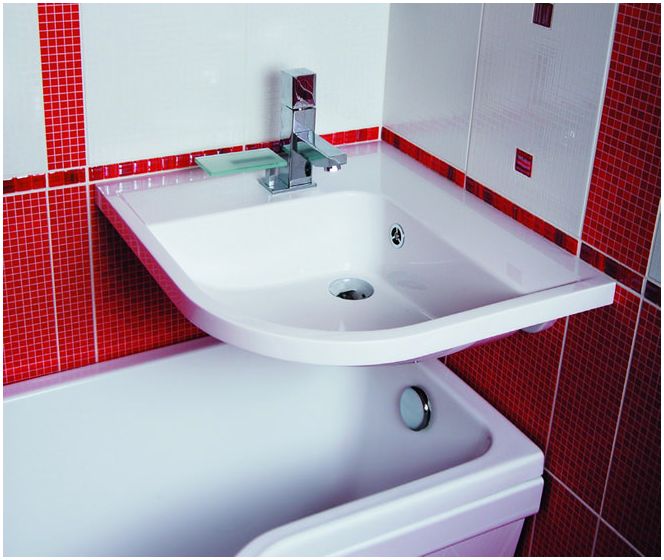 Another correct principle is to combine everything that can be combined. For example, instead of a free-standing bidet, you can cover the toilet with a bidet lid..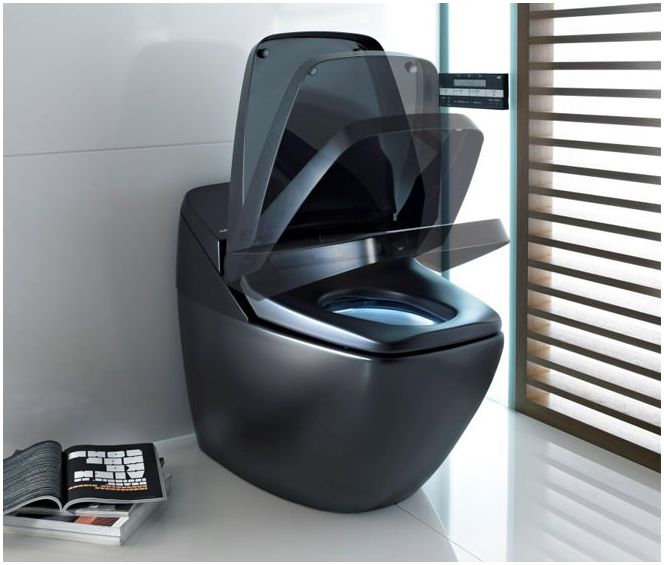 Modern shower cabins save space perfectly. Translucent doors allow such a booth to seem to dissolve in the room.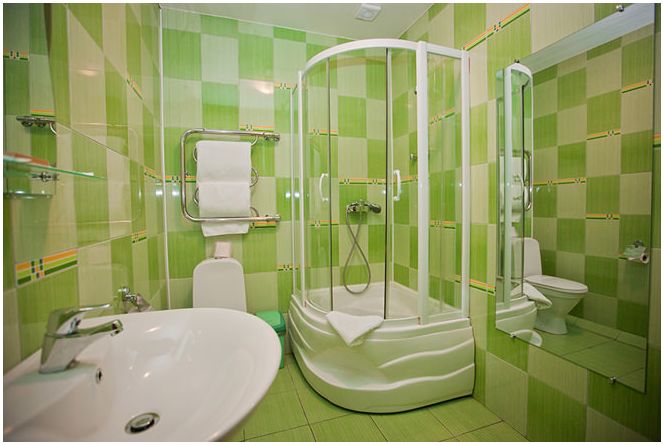 Shine. When decorating a small bathroom, do not forget about lighting. Large lamps of complex shape are inappropriate, spotlights on the ceiling and spotlights with the ability to rotate next to the mirror will do their job much better.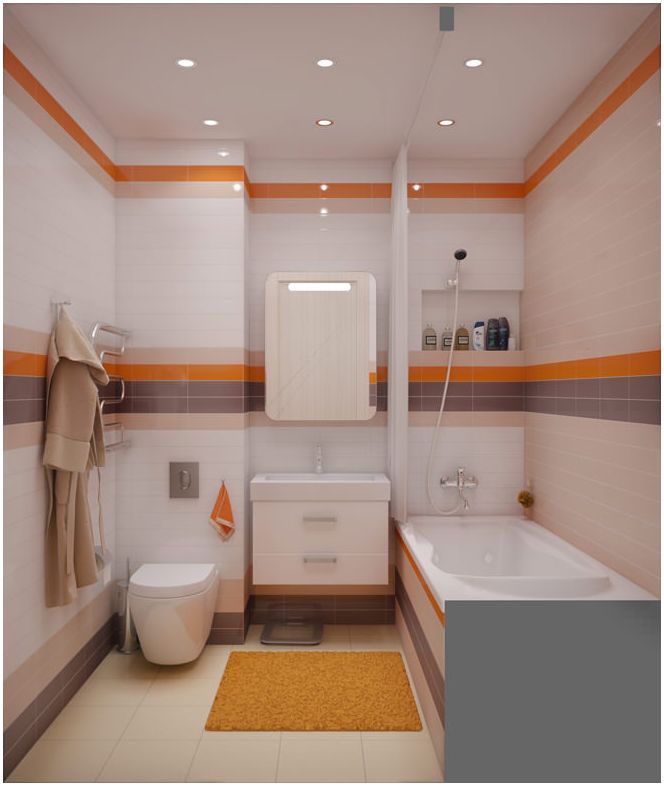 Supplements. Designers offer interesting ideas for a small bathroom using various mirrors. For example, replacing a tile with a mirror on one of the walls will almost double the space, and the mirrors placed opposite each other will create an interesting effect of infinity of space..
A curtain near the bathtub, towels, a bright rug on the floor, an unusual painting or print – all this can emphasize your individuality. Used in a complex, similar design solutions for a small bathroom will give it a peculiar, unique style.