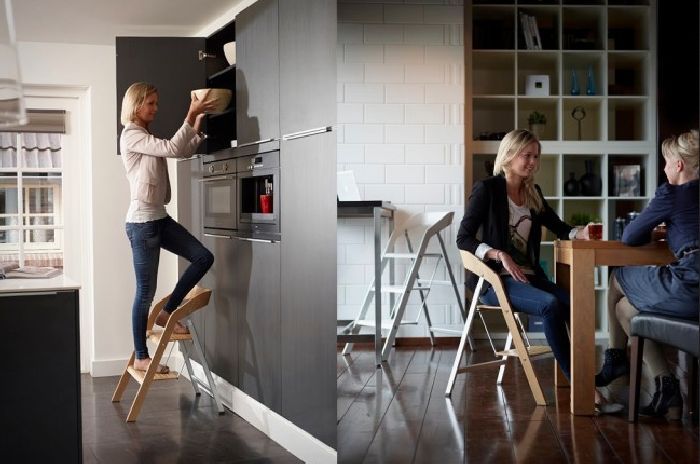 Two in one – the designer step stool is an elegant piece of furniture that is safe for the first function and comfortable for the second. The model is called the Stepladder Chair and was designed and developed by Dutch designer Maarten Olden.
It has a clean, minimalist design that integrates easily into a variety of modern interiors..
Two versions and three color options are available. It's safe to say that this element adapts well in the house and will show its owners ingenuity..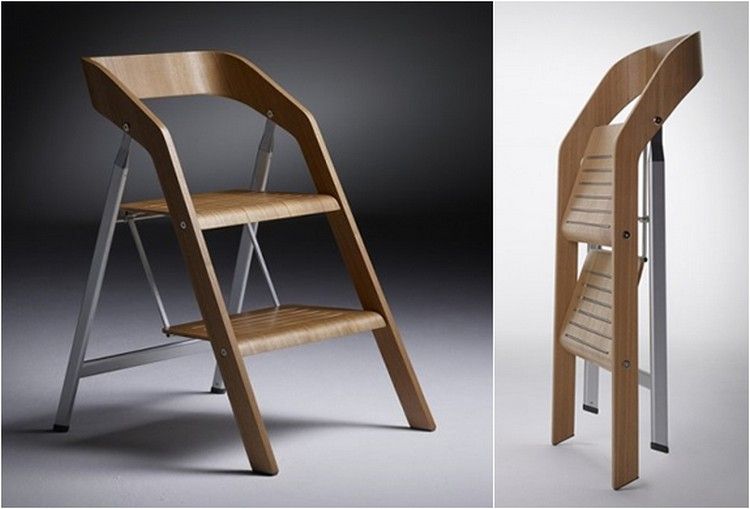 The designer explained what was the reason and the idea behind the creation of this item:
«There was a desire to create a stepladder that would fit into a modern interior. But they look very utilitarian today, and quickly return to storage..
Although this item is collapsible, it should not be packed and stowed away. The two-stage version can be used as a seat and a small ladder, and the three-stage version can be used as a high (bar) stool and a higher ladder».
If you remember, the Tenzing Ladder was also published, a stylish one designed by Fritz Specht that partially resembles this chair..