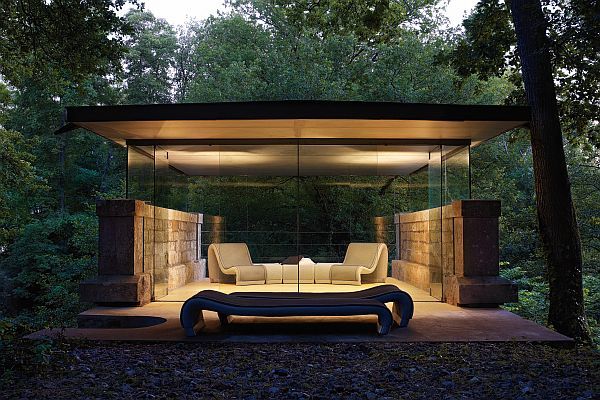 You may not know who or such Sifas is, and why this someone is needed, but after reading the article, everything will become crystal clear. So, let's start with the fact that behind this name hides a French manufacturer of unique modern premium furniture.
An unforgettable vacation
The work of the company's craftsmen is focused on the production of sets for outdoor pools, patios, yachts. We will focus on a single product from the company. The authors gave it the name SAKURA, and a suitable short review would be – «great!».
Its features are permeated with the lines of the future. Here you can feel superiority over other products of a similar direction. Smooth outlines and interesting shape – amazing set.
The highest quality will satisfy even the most discerning user. Ideal for both outdoor and indoor use. Let's add some information to our story. The project was developed by British designer Mark Robson.
Convenience and comfort: SAKURA collection
The SAKURA collection is an eye-catching modular system consisting of ottomans, tables, armchairs, beds and loungers. The chairs are available in four different models and can be pushed together to create a slender harmony for relaxation. Soft outline and endless possibilities of variation make the collection unique.
Each seat, from maximum vertical position to completely horizontal, is covered with elastic, woven Hydropass® material, creating comfort, multiplying visual appeal and durability.
All objects are woven from polyester fibers that form a unique three-dimensional network. This material is very durable and soft. After rain (or wet swimsuit), the mattress dries completely within half an hour, after the water flows freely through the surface of the surface.
Moreover, there is absolutely no risk of mold. The structure of the stainless chrome-plated aluminum frame is varnished and hardened, which adds, in addition to reliability, beauty and shine.