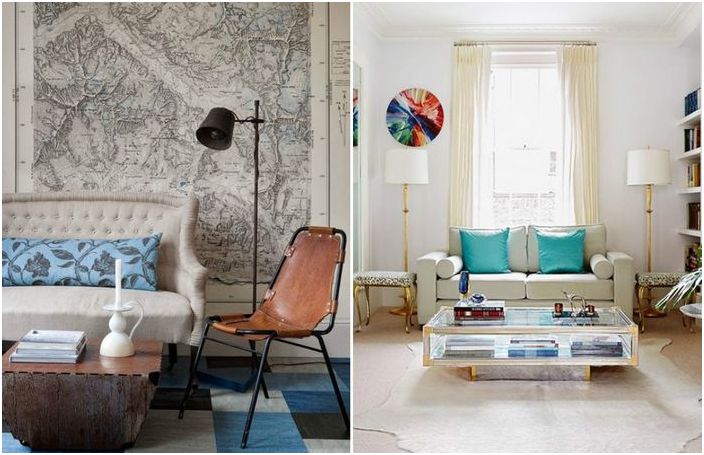 Good ideas for a living room interior
The interior of the living room should always be impeccable – cozy, stylish, attractive. This room characterizes the owners of the apartment and sets a certain mood. How to ensure that the living room interior makes only a good impression? There are some interesting tricks that will be useful for any space..

1. Successful disguise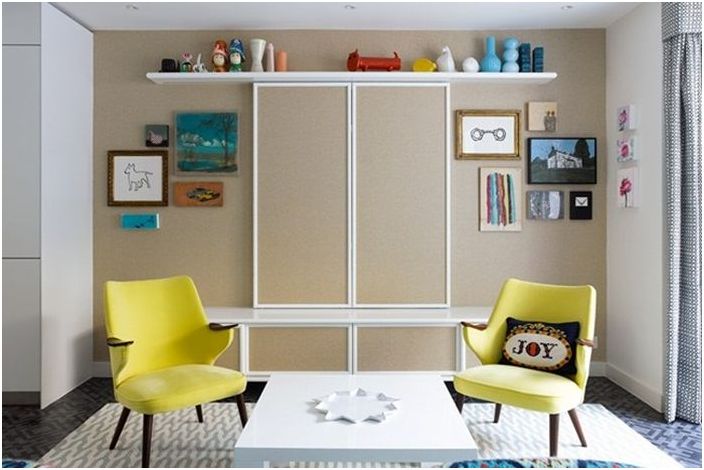 Successful disguise

If it seems that the TV spoils the overall interior picture, then it is better to hide it. To do this, you can use plywood, and create a laconic retractable screen or doors from it that will hide the TV.
2. Retro card instead of wallpaper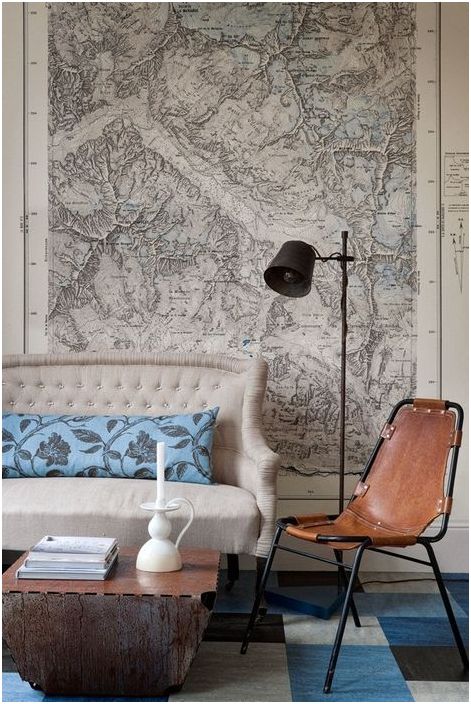 Retro card instead of wallpaper

To get away from the standards and make the interior of the living room unusual, you should pay attention to an alternative type of decoration. For example, use a retro-style scaled map image instead of wallpaper. A chest-shaped magazine rack, a leather-upholstered chair and a vintage-style lamp will support the travel theme.
3. Convenient storage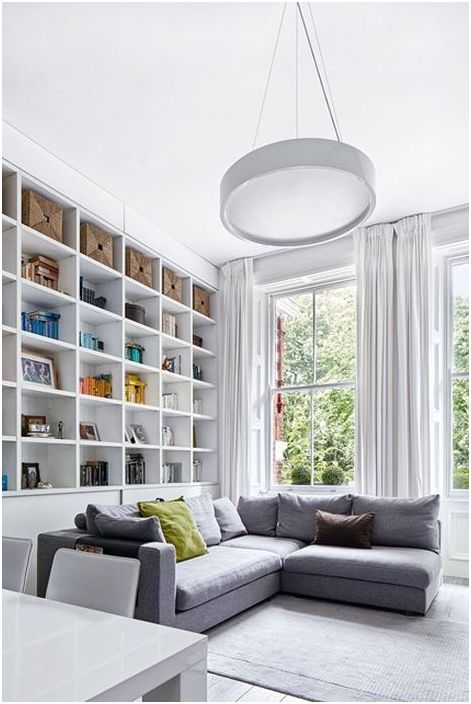 Convenient storage

In the living room, it is extremely important to organize convenient storage systems. Most of all, shelving and open shelves are suitable for this role. Owners of small spaces should pay attention to corner models and tall pieces of furniture..
4. Dynamic carpet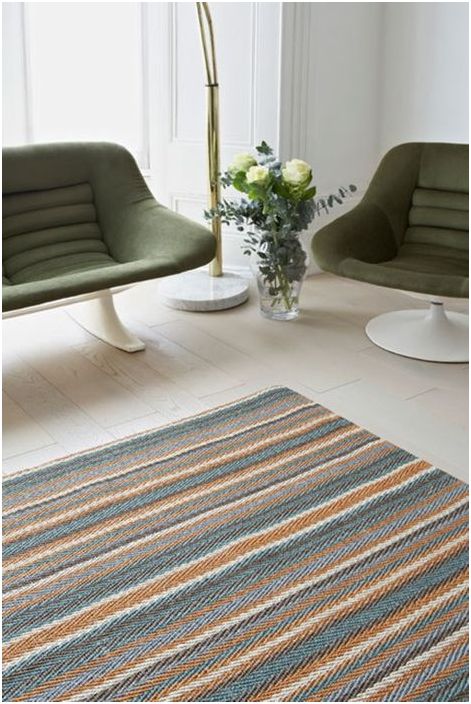 Dynamic carpet

Living room – a room that is conducive to communication and dynamics. Therefore, a carpet with stripes, rhombuses, zigzags and geometric shapes will not be superfluous here. Such prints are especially relevant for small-sized premises..
5. Unusual sofa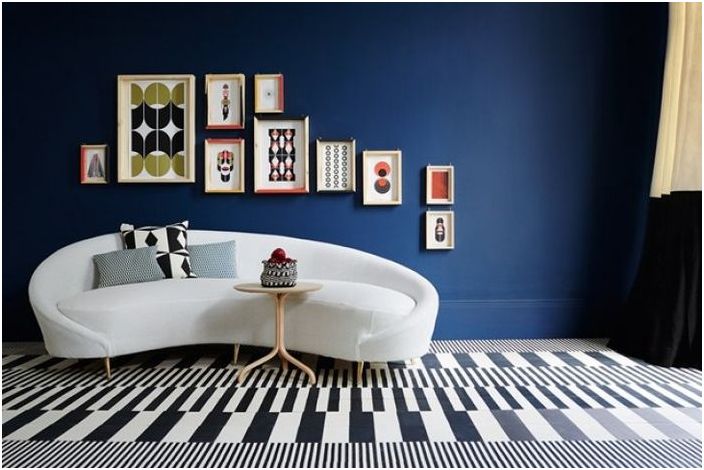 Unusual sofa

Nothing grabs attention in a living room like a fancy sofa. It can be of a bright color or an interesting non-standard shape. The main thing is that it not only creates the WOW effect, but also be convenient to use..
6. Corner furniture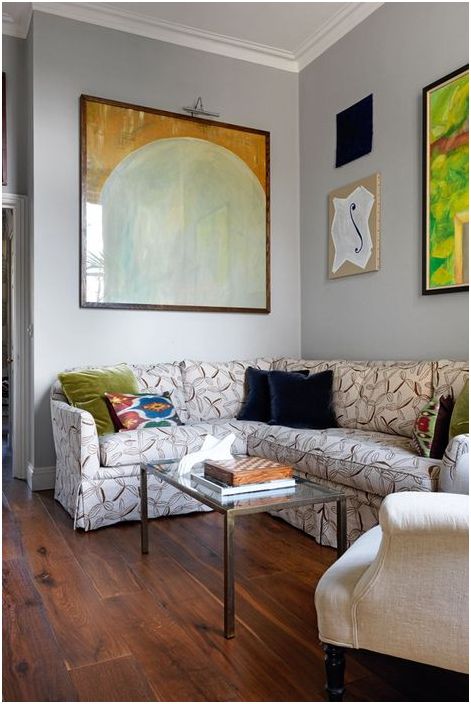 Corner furniture

There are not many options for placing a sofa in a small living room, one of them is a corner one. To do this, you need to pick up a laconic model without armrests and pretentious decor. Let in such a living room it is not the sofa that takes the attention, but the wall decor or lamps..
7. Stylish pouf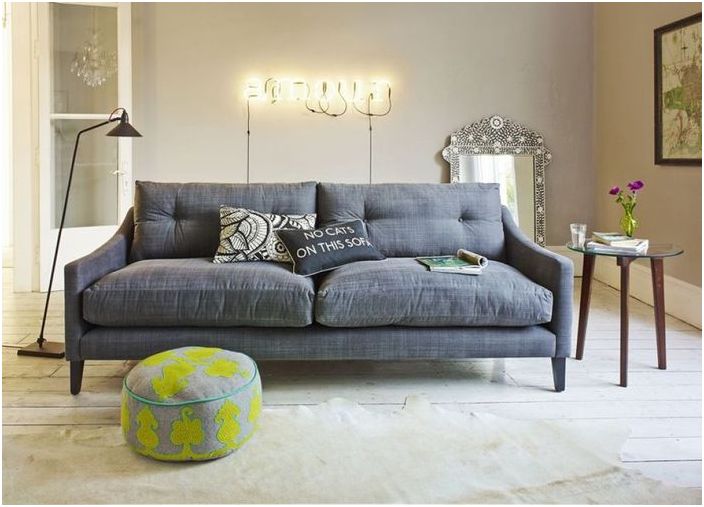 Stylish pouf

Additional seating in the living room will not hurt. Therefore, such a room must have at least one pouf. This is quite comfortable and mobile furniture that can also be used as a coffee table and as a footrest..
8. Turquoise pillows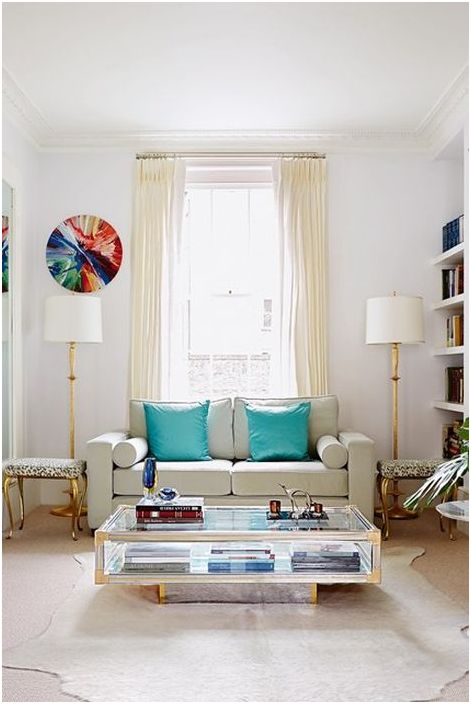 Turquoise pillows

Decorative pillows are the real saviors of the monotonous interior. They bring notes of freshness to the space, attract attention and make the room interesting for visual perception..
9. Sun glare
In winter, the sun's heat is especially lacking, so the use of warm colors in the interior will not be superfluous. Accessories and elements made in yellow color will add special comfort to the space..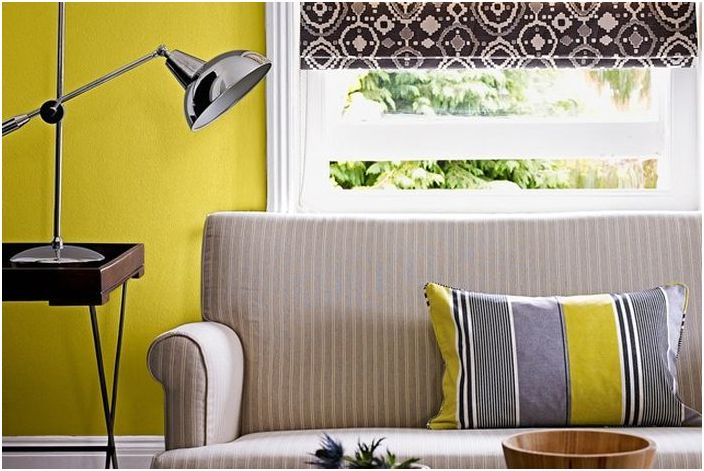 Sun glare

10. Notes of tenderness
The interior always looks harmonious if it is made in pleasant pastel shades. These are ivory colors, delicate spring flowers, coffee with milk. It is difficult to pass by them and remain indifferent. But it is worth remembering that they need to be diluted with more active shades so that the interior does not become boring..


Notes of tenderness

Small-sized owners should also study 5 tips for transforming a small living room..