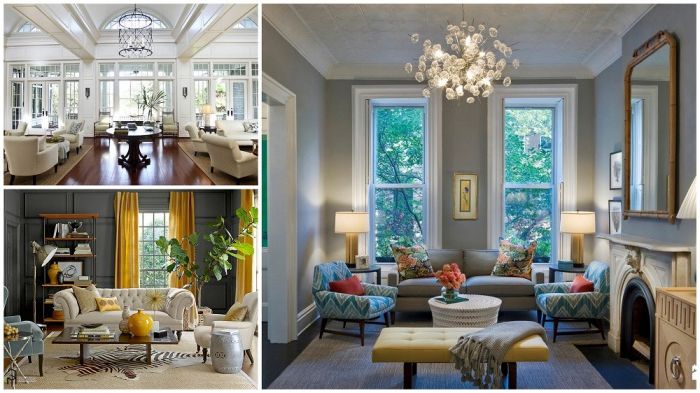 Living room decorating ideas.

The living room is the heart of the family, where all the most interesting, solemn and emotional things take place. Therefore, its improvement requires special attention to detail. In our review – 11 ways to design a large family room, each of which is worthy of attention.

1. Houseplants to revitalize the interior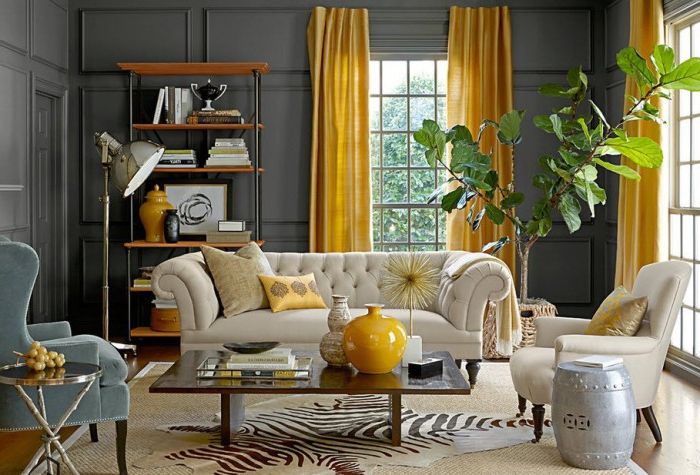 A large flower in the corner is a great solution.

2. Brick wall in the interior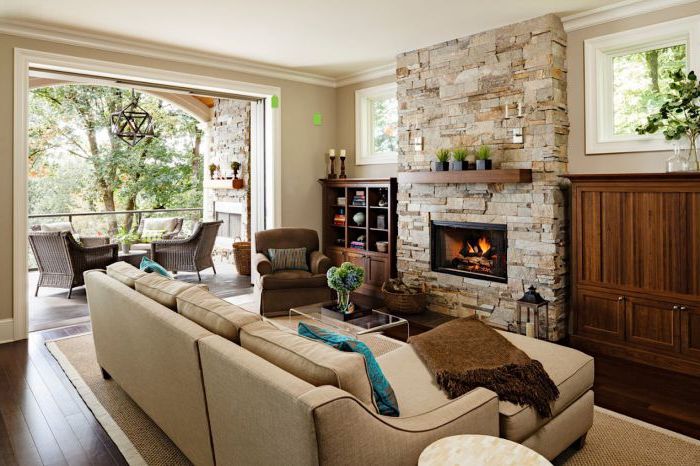 Fine stone finishes for the living room interior.

3. Candlesticks over the fireplace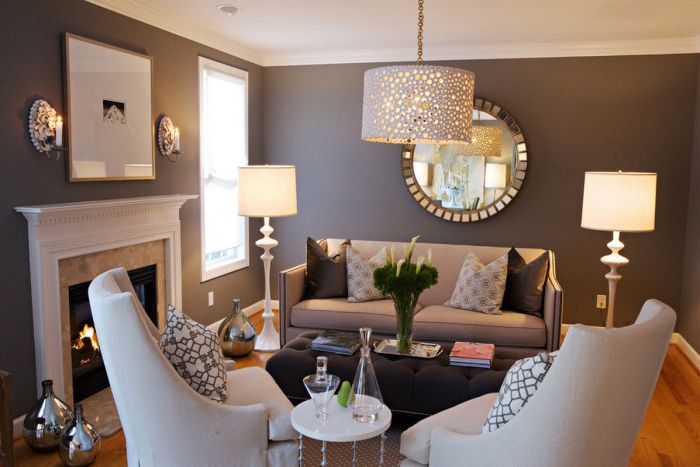 Candle lights will harmoniously complement the fireplace flame.

4. Non-standard eye-catching decorative element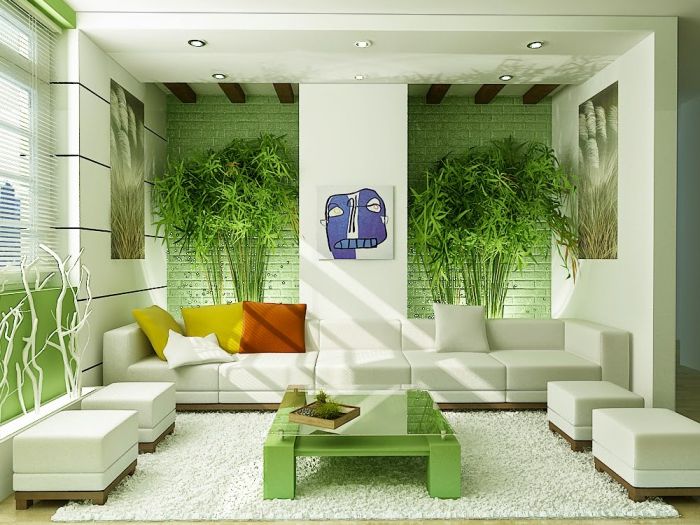 An unusual picture that grabs attention and sets the mood for the entire living room.

5. Accents in the form of bright accessories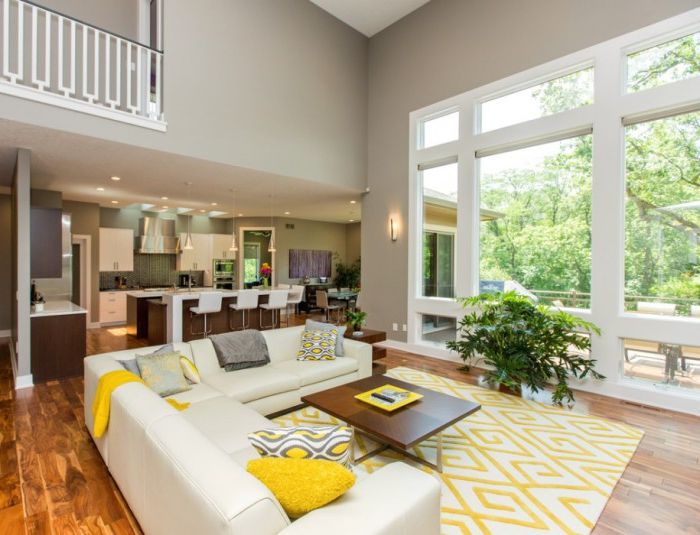 The yellow color of pillows, rugs and curtains will add cheerfulness and energy to the living room..

6. Ceiling beams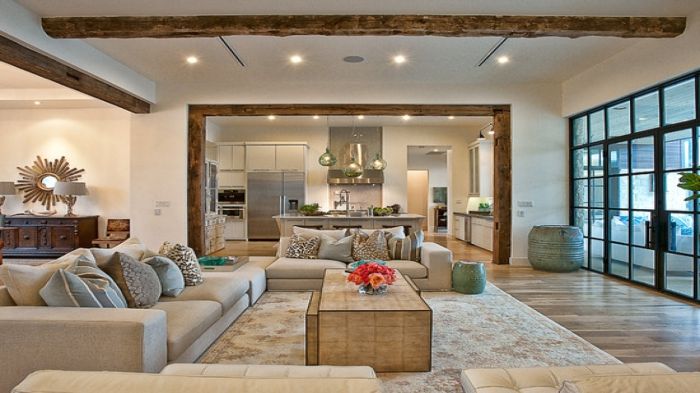 Ceiling beams made of natural wood will create an atmosphere of warmth and comfort.

7. Large wall mirror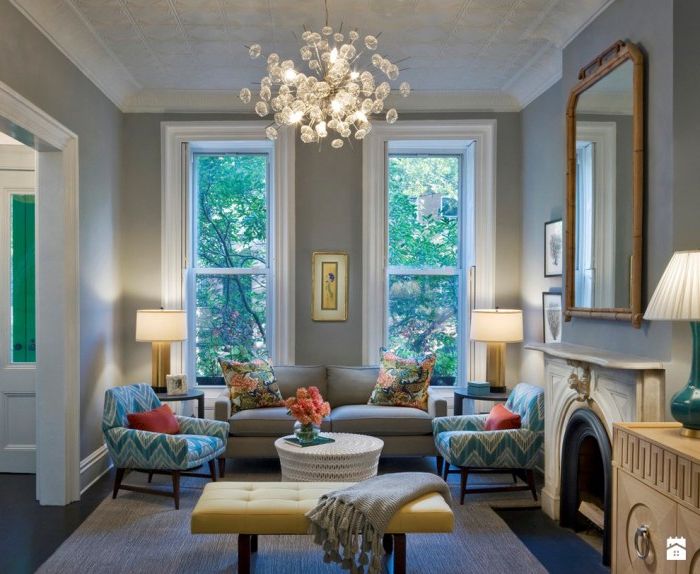 Mirror as a great decor element.

8. White color in the interior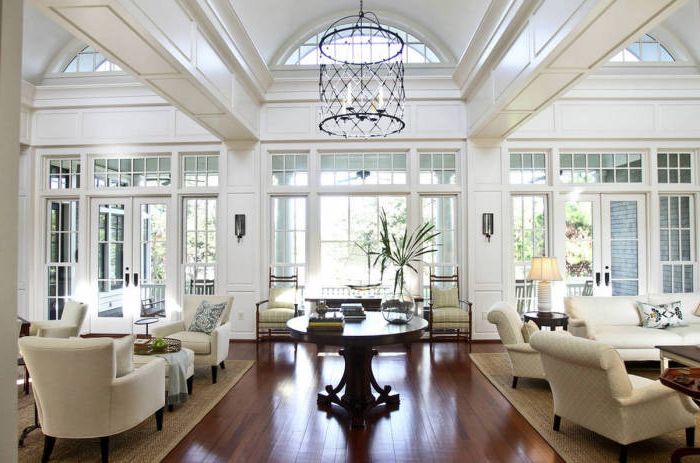 White color will visually enlarge a small room, and make a large one just huge.

9. Massive chandelier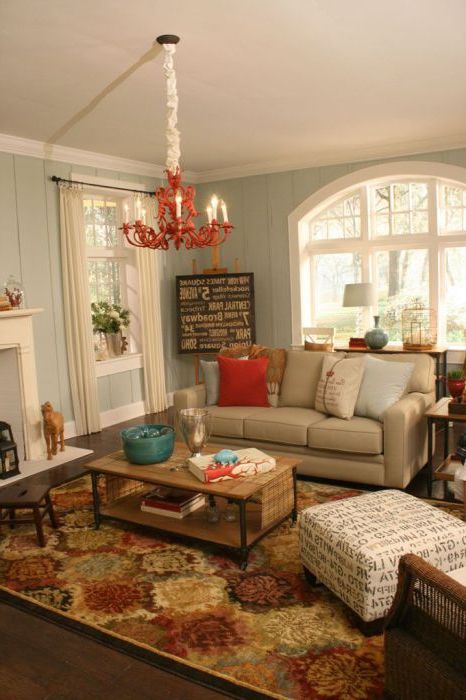 A magnificent chandelier is the main highlight of the living room.

10. Stencils for decoration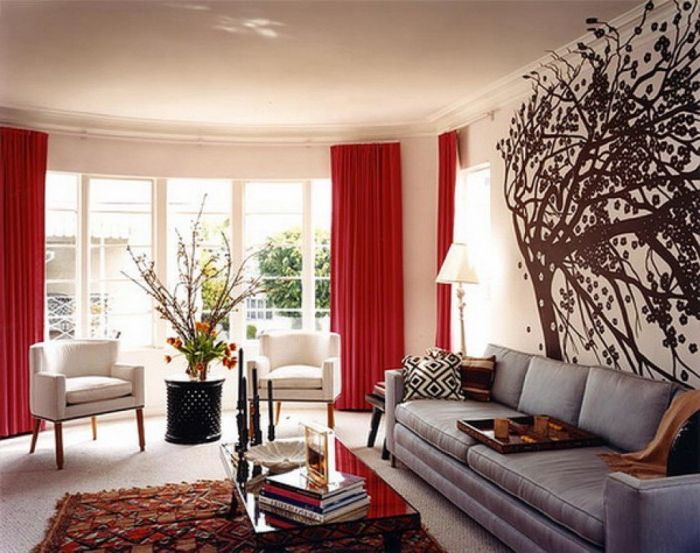 A stencil is an easy and affordable way to spice up your living room interior.

11. Stucco molding on the ceiling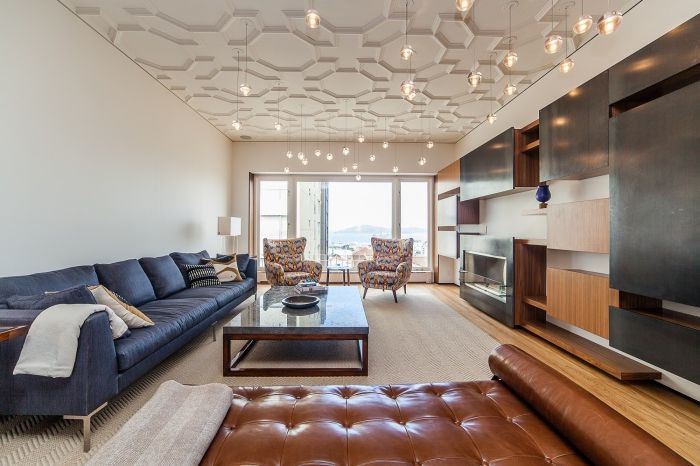 A good way to make your living room design unique.

And, of course, what is a living room without a sofa? Our review: 11 stylish rounded sofas for a sophisticated living room.