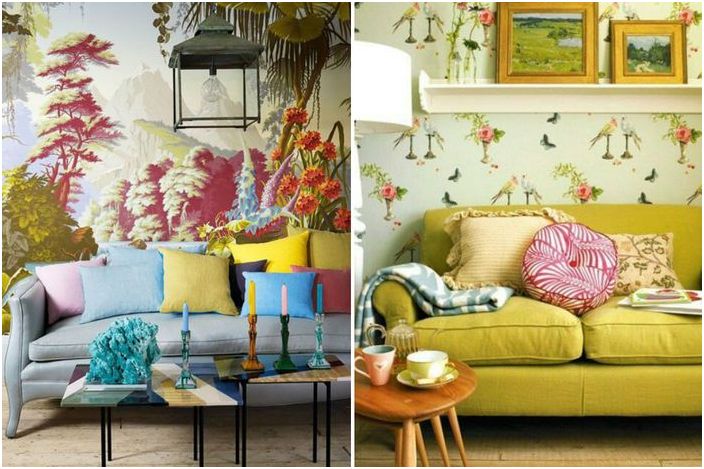 Cool ideas for the living room
How to make your living room interior interesting, memorable and really cool? There are some tricky design solutions that can help with this issue. We looked at bright and creative interiors, where we used a lot of great techniques that can be applied to any space..

1. Paradise place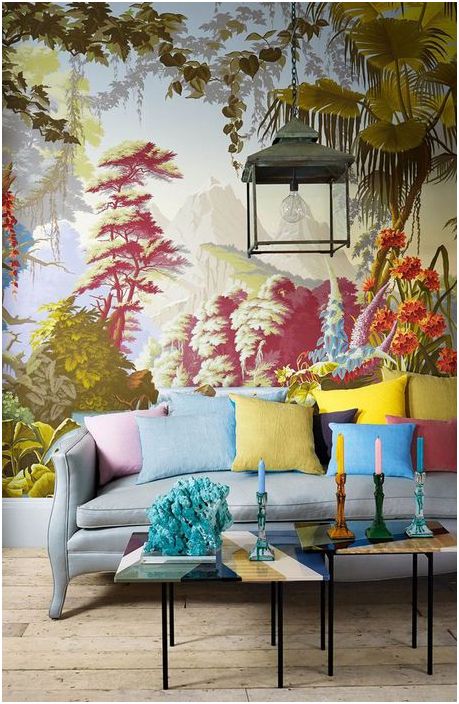 Paradise place

To create a truly heavenly atmosphere in the interior, you need to choose wallpaper with an unusual print. They can depict exotic birds or fruits. Today there are many collections on the theme of the Garden of Eden. It is worth reinforcing colorful patterns with decorative pillows and accessories in rich colors. Then it will turn out to make the most realistic effect..
2. Through the looking glass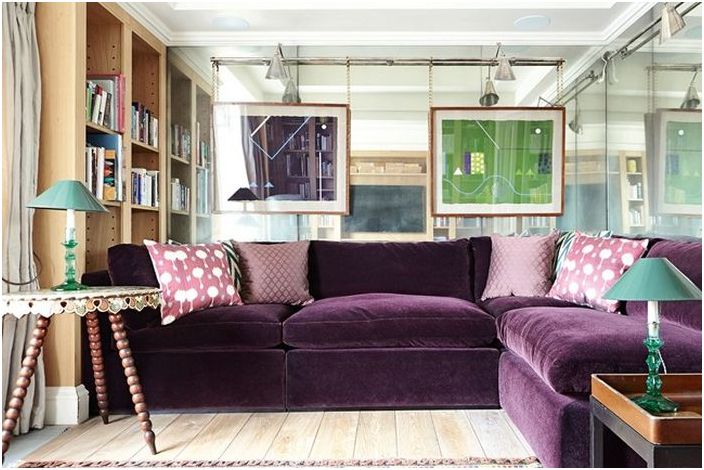 Through the looking glass

Limited space is an eternal problem that designers constantly face, and they struggle with it in every possible way. For example, they decided to transform this small living room with the help of mirrors. For these purposes, we chose specially aged surfaces that have a slightly dull reflection. We did this so that the mirrors would not dazzle with their brilliance in the daytime, when the light from the window completely floods the room. The luxurious purple velvet sofa acted as the main accent and balanced the space.
3. Pattern and symmetry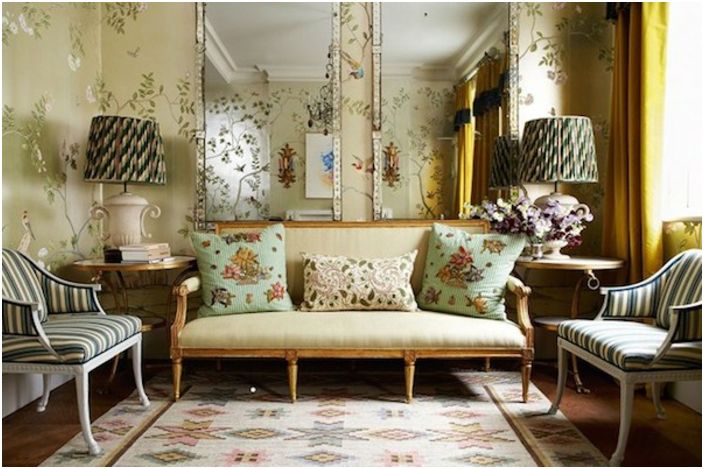 Pattern and symmetry

Symmetry in the interior creates a sense of comfort and order. In the living room, where the furniture is arranged in this order, it is always cozy and pleasant to be. In addition to symmetry, a lot of prints and patterns were used in this living room. The result is a kind of eclectic mix, where dynamic stripes and geometric shapes are combined with flowing floral ornaments. Mirrors here play not only a decorative role, they work to visually expand the space..
4. Extreme simplicity
The heart of the interior can be a fireplace or a stove. Such an object can become a real art object that does not even need an additional pretentious setting. To create a relaxed atmosphere, you only need a skin on the floor, logs neatly folded near the hearth, a warm blanket, and one or more bright armchairs. They will help balance the space and bring a touch of freshness to it..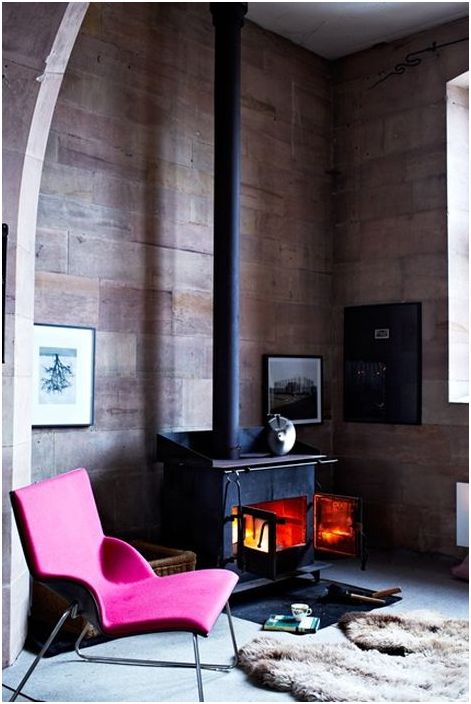 Ultimate simplicity

5. Rustic flavor
Residents of big cities often want to get away from the hustle and bustle. To do this, it is not necessary to leave the city when the weather is not very friendly outside the window. If you decorate a small living room in a rustic style: put a small sofa in a pleasant light green shade, supplement it with several pictures of nature in wooden frames, throw several pillows of different shapes and colors on the sofa. It would seem that there are only a few details, but how much they change the atmosphere in the apartment, and it seems that the living room is in a small country house overlooking the forest.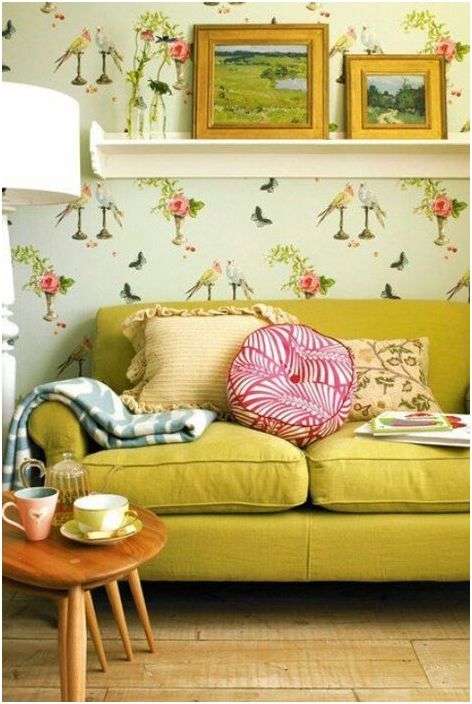 Rustic flavor

Continuing the theme, 50 of the most stunning shabby chic living rooms from the world's best designers.