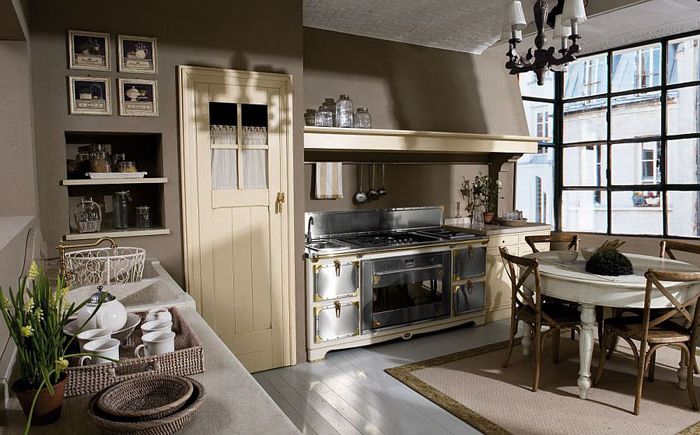 Doria cuisine – a magical union of Mediterranean and rustic styles

As the world becomes more and more urbanized, the soul asks for the simplicity inherent in the rustic style. Designed by Marchi, the Doria kitchen has managed to combine the beauty of Mediterranean style with rustic functionality..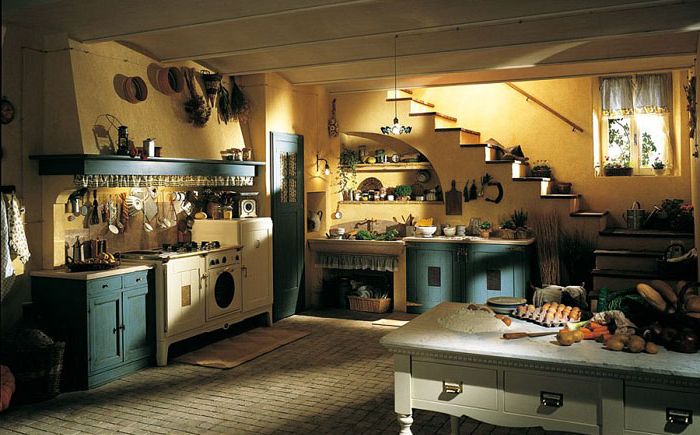 Delicate pastel kitchen colors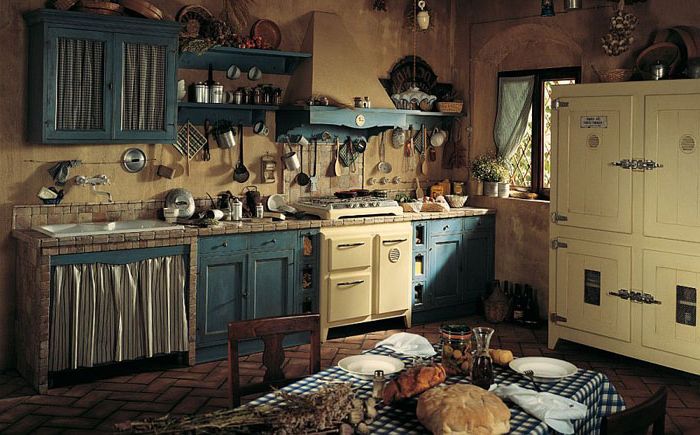 The charm of contrasting kitchen textures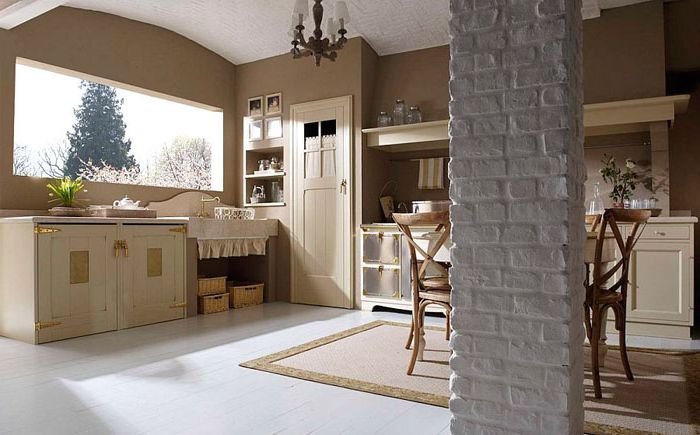 Modular kitchen suitable for any layout
Many of Doria's original pieces have been tied together with handcrafted elements, a stunning modular approach, colors and finishes that evoke images of a languid summer evening somewhere in the Mediterranean.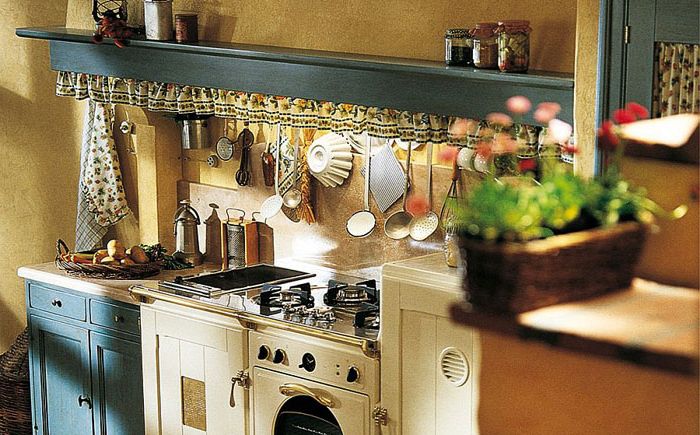 Original rustic kitchen decor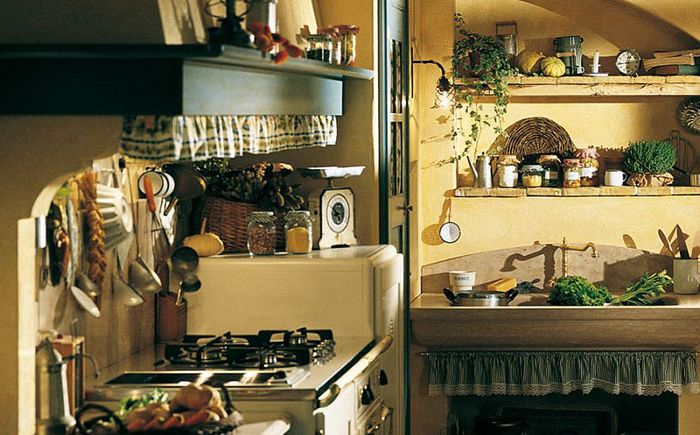 Maximum natural materials in Doria's kitchen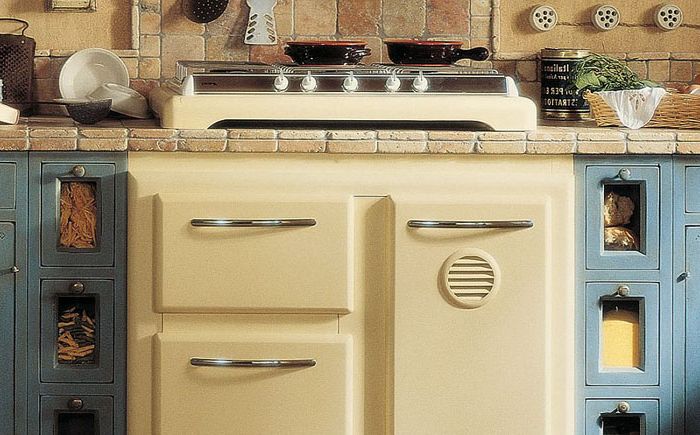 Refrigerator and stove disguised as bedside tables
The huge advantage of modular furniture is that it can be easily installed in any room, taking into account the peculiarities of the layout. Wooden cabinets painted in pastel blue and yellow tones, copper and steel surfaces, plastered walls, stone countertops and shelves with curtains – all transfers to long-forgotten times.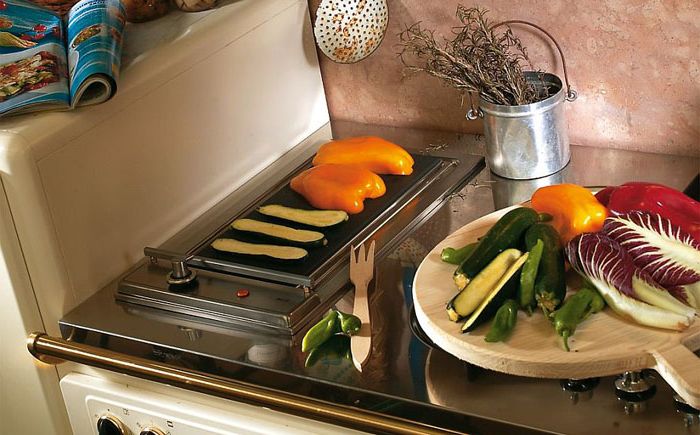 Stove in Doria's kitchen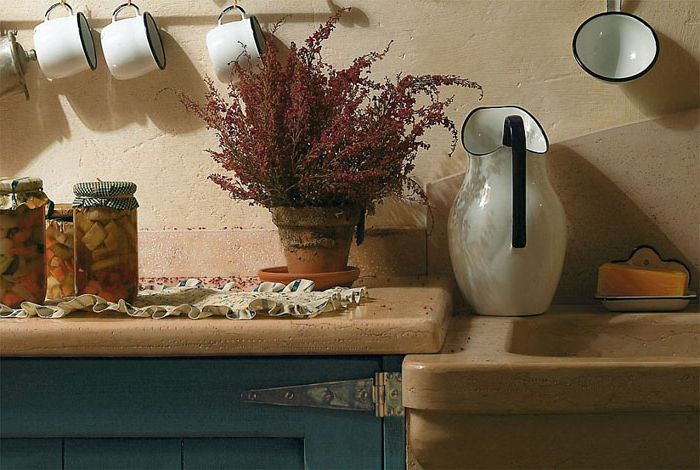 Stone sink and countertop
The smallest details have been carefully thought out to create and enhance the classic rustic atmosphere. They have become an excellent backdrop for an area where the whole family gathers for relaxation and lunch..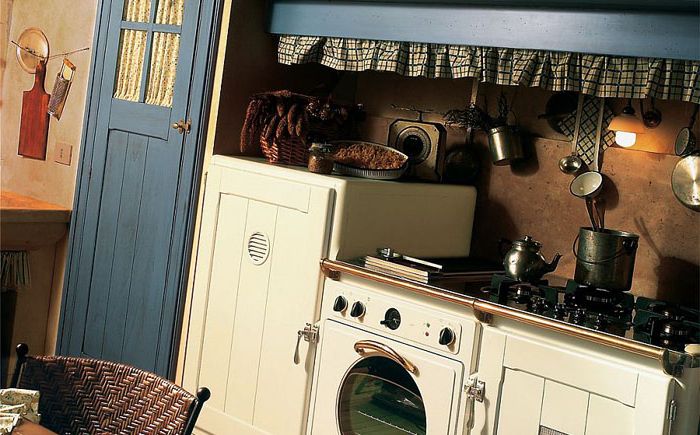 Rustic style combined with modern functionality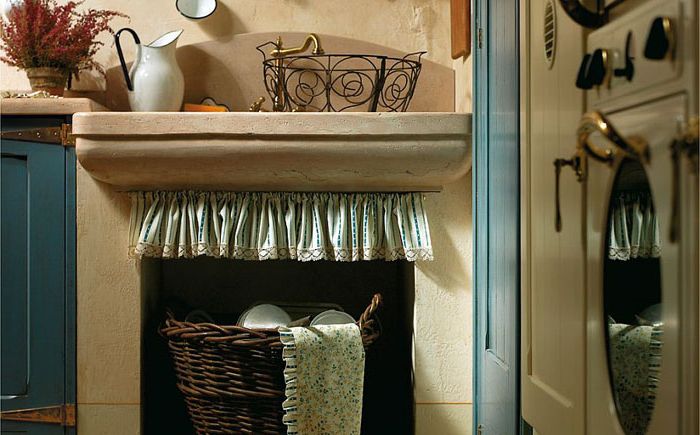 Fabric curtains add a special charm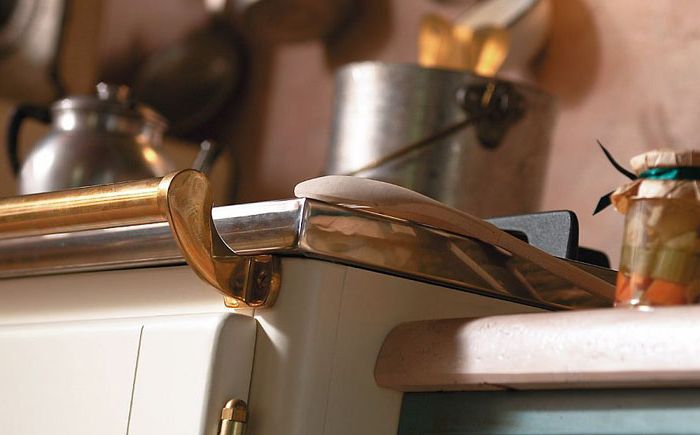 Shine of copper and steel
Despite its rustic style and rustic aesthetic, Doria is not without comfort and modern functionality. The usual refrigerator and stove are hidden in painted bedside tables so that they do not disturb the general atmosphere. Stone sinks, clay pots and other elements only confirm the desire of the designers to turn the kitchen into a portal that transports everyone to a vibrant Mediterranean village..
One of the main trends in the coming year regarding kitchen design is the availability of easily adaptable modular kitchen cabinets that provide complete compositional freedom. Code collection from Snaidero was no exception.