Designer sinks for a stylish kitchen.

A kitchen sink can become an interesting design element and a bright spot in the kitchen interior, if, of course, you carefully and correctly consider its choice. Fortunately, today style connoisseurs are offered a wide variety of models of designer sinks..
1. Sink «River»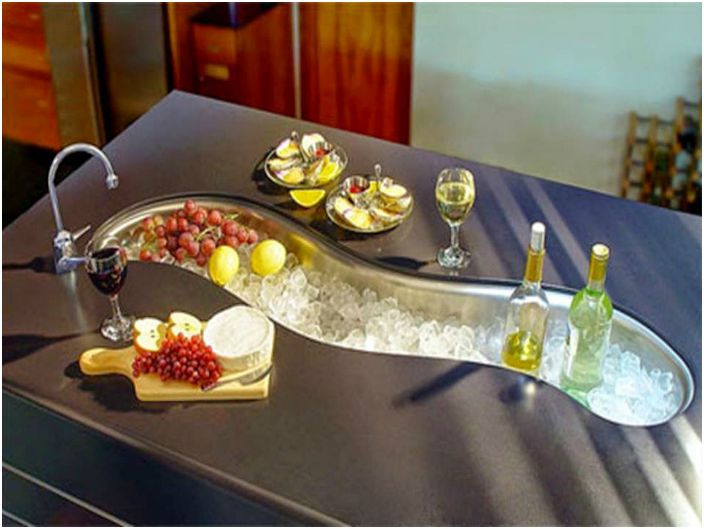 Large sink with an unusual shape that can be used not only for washing dishes, but also as a bar, filling it with ice, fruits and drinks.

2. Black sink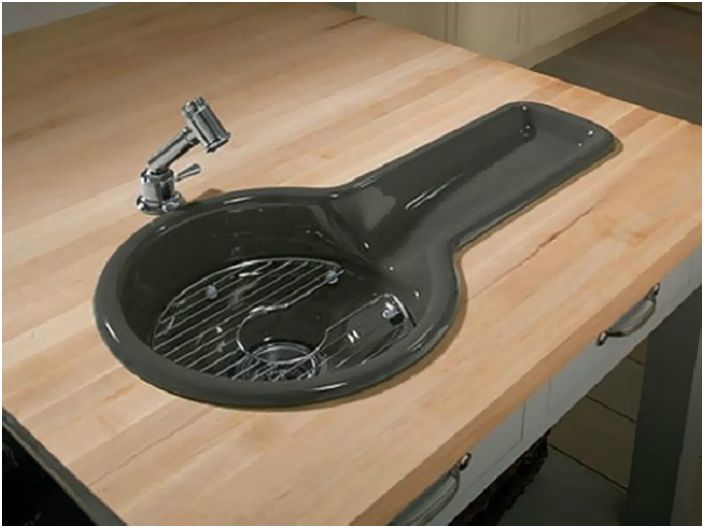 Stylish black unusual shape with a deep bowl.

3. Industrial style sink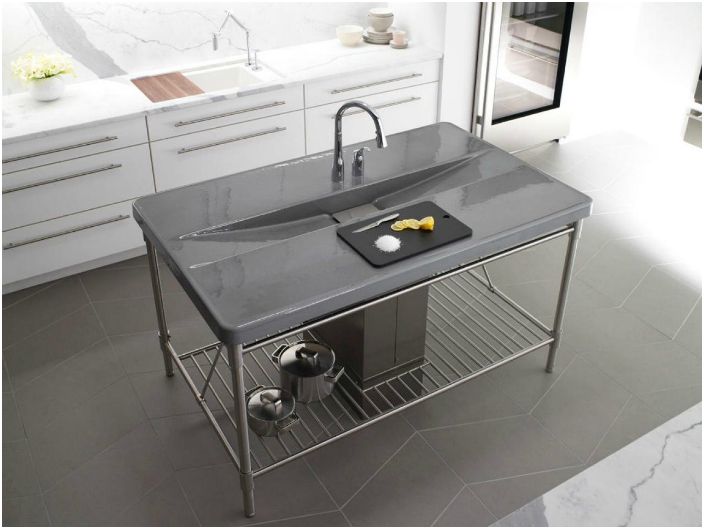 Two in one: a sink and a heavy-duty iron worktop with a thick enamel finish.
4. Washing «Yin Yang»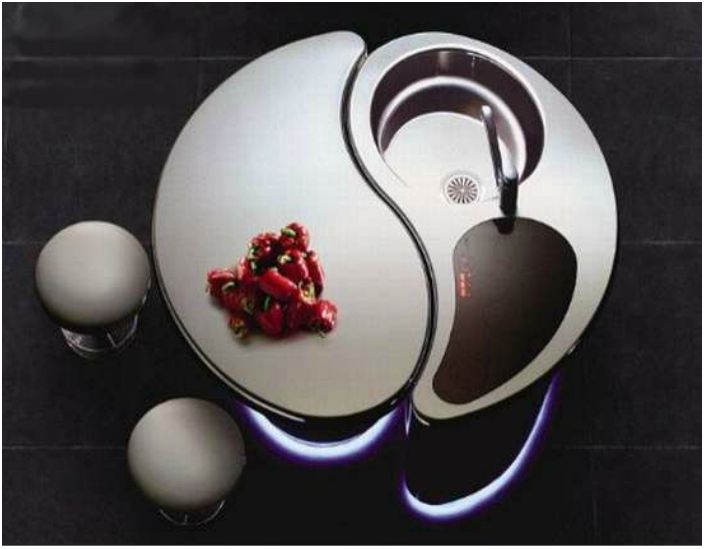 Futuristic sink from Japanese manufacturer Toyo Kitchen.

5. Shaped sink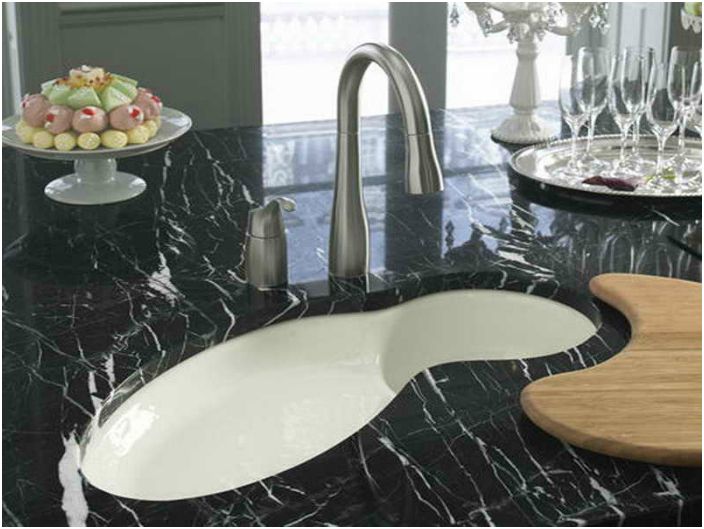 Shallow curved shell, covered with white enamel.

6. Functional sink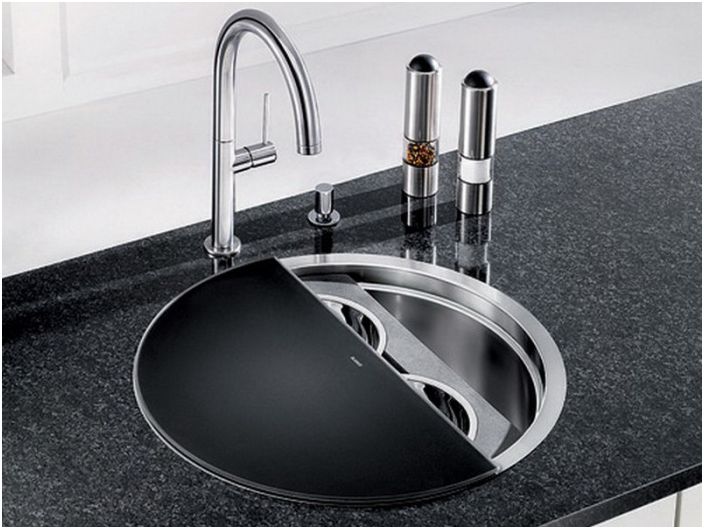 Deep round convertible sink with glass cutting board and stand with two stainless steel bowls.

7. Sink «Guitar»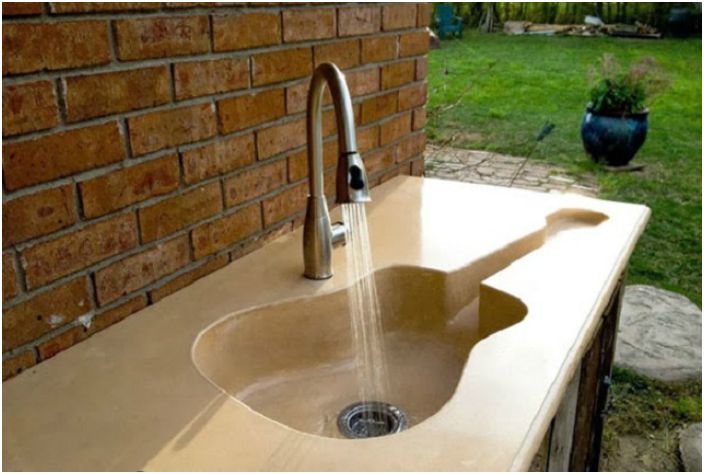 Creative guitar-shaped sink that looks great in your summer kitchen.

8. Sink «Martini»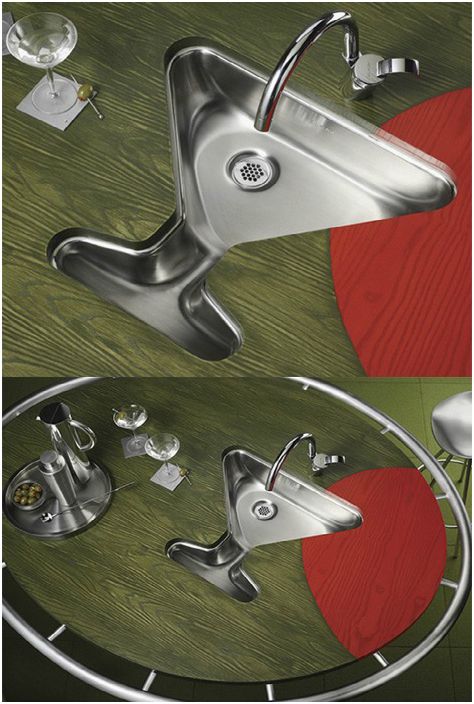 Unique stainless steel sink in the form of a Martini glass.

9. Sink «Moon»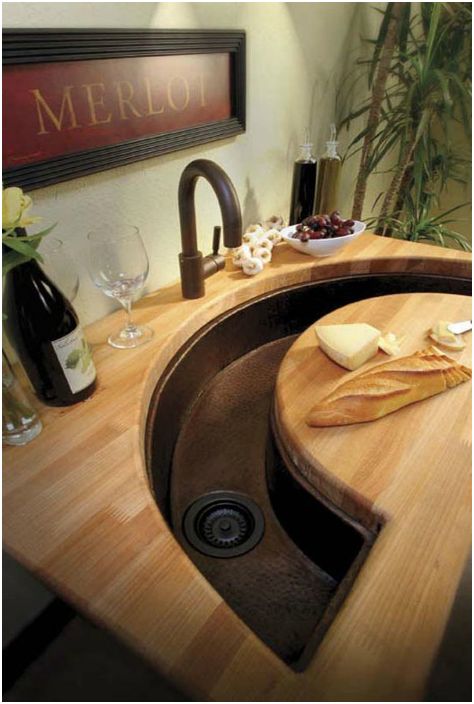 Copper sink with original shape with two drains.

10. Glass sink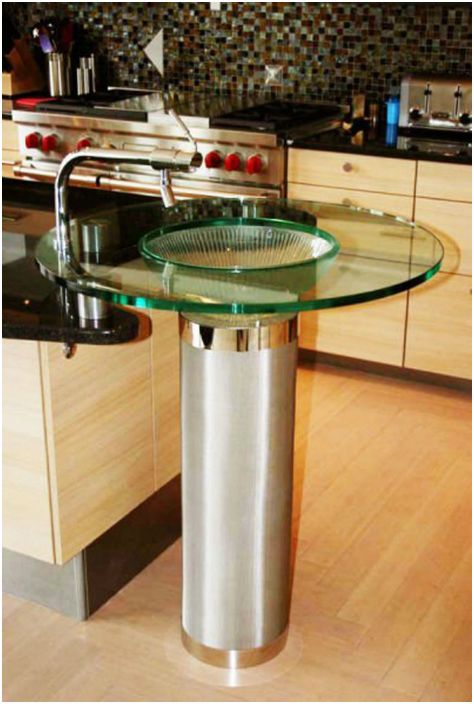 Compact round glass sink.

11. Futuristic shell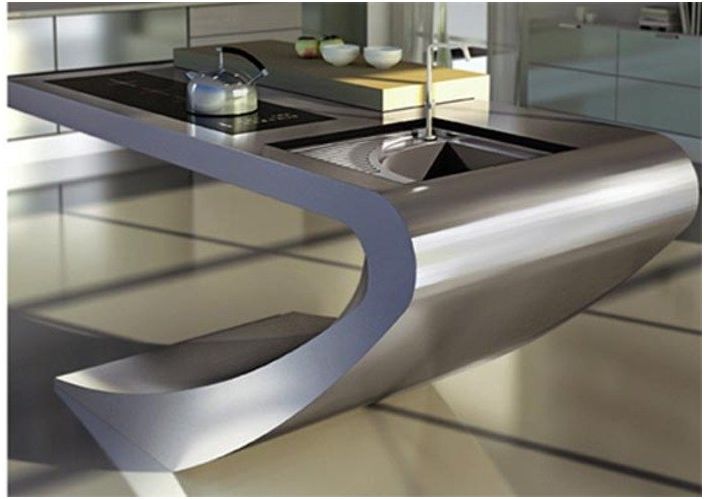 Functional high-tech washbasin combined with hob and worktop.

12. Sink-transformer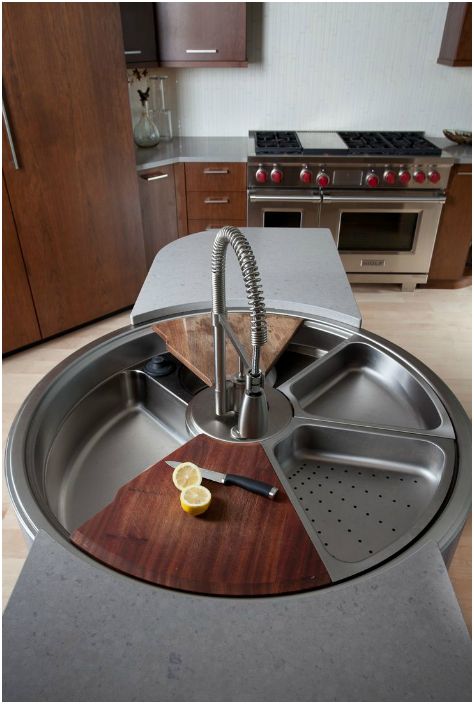 Amazing sink with flexible faucet and many sections.

13. Bright sink
,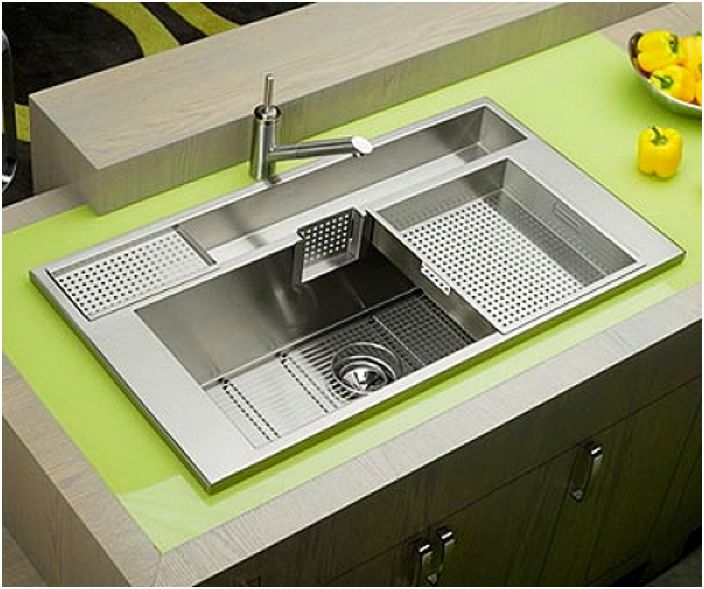 Compact sink integrated into the yellow worktop.

14. An exquisite sink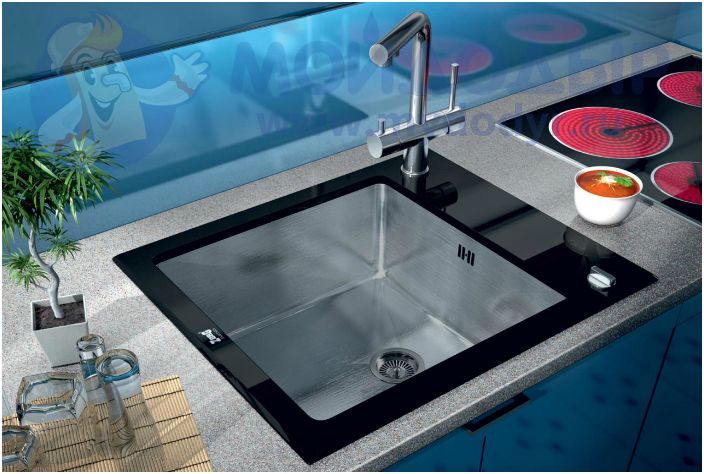 Stylish sink made of tempered glass and metal.

15. Sink «Rhombus»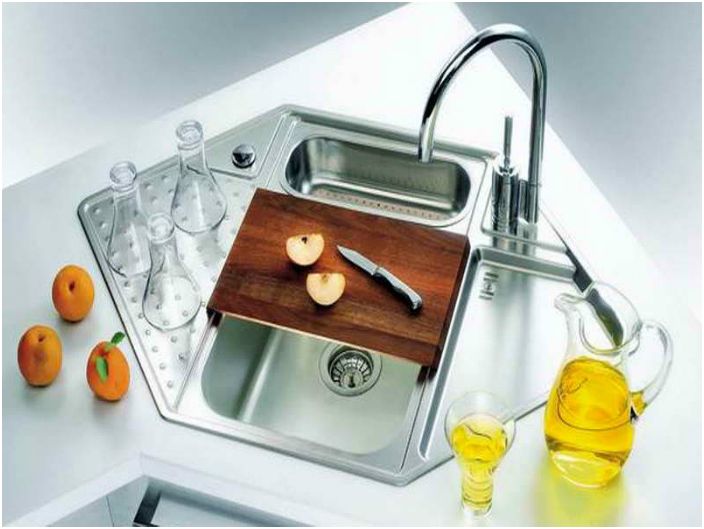 Simple stainless steel rhombus sink.
Those who dream of a stylish kitchen are sure to be interested in 30 stunning industrial-style kitchens from the best design studios in the world. The common feature of all these projects is practicality, affordability and restraint..