The ideal kitchen is one in which it is good to have everything at hand. How do you set up a cooking room where you can feel comfortable? Ergonomics and functionality of five zones, combined with a comfortable dining table, lightness of shapes and current colors, will be present in the kitchen of 14 square meters, if you use the ideas presented in the photo gallery.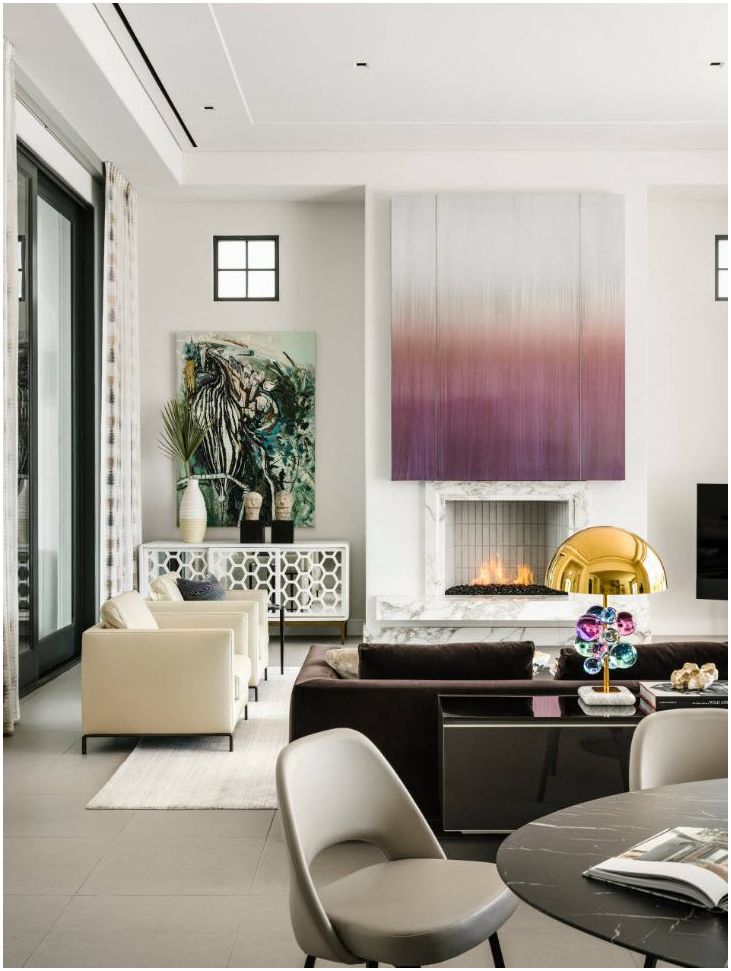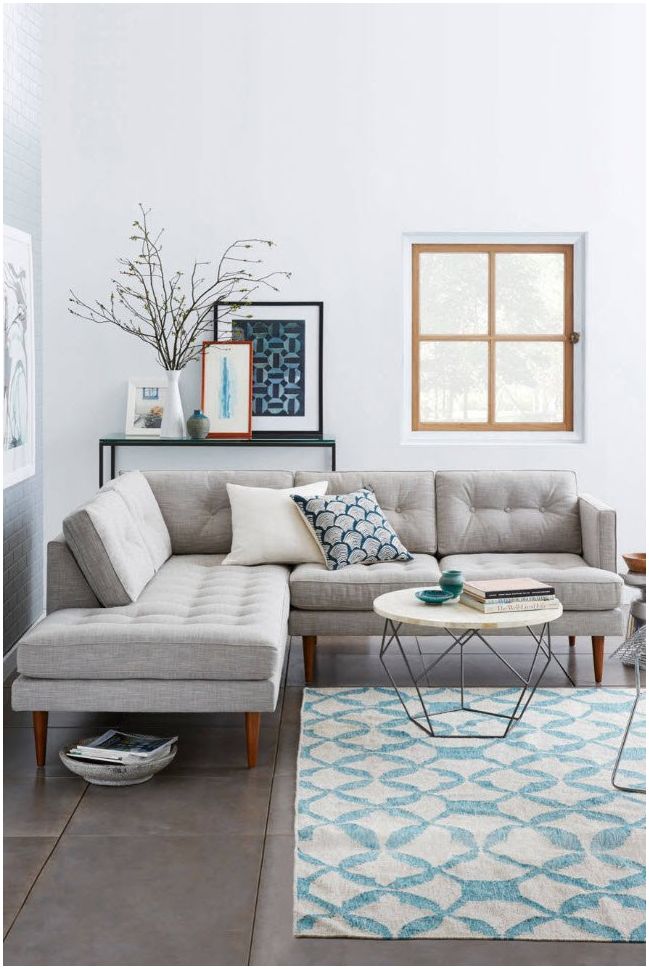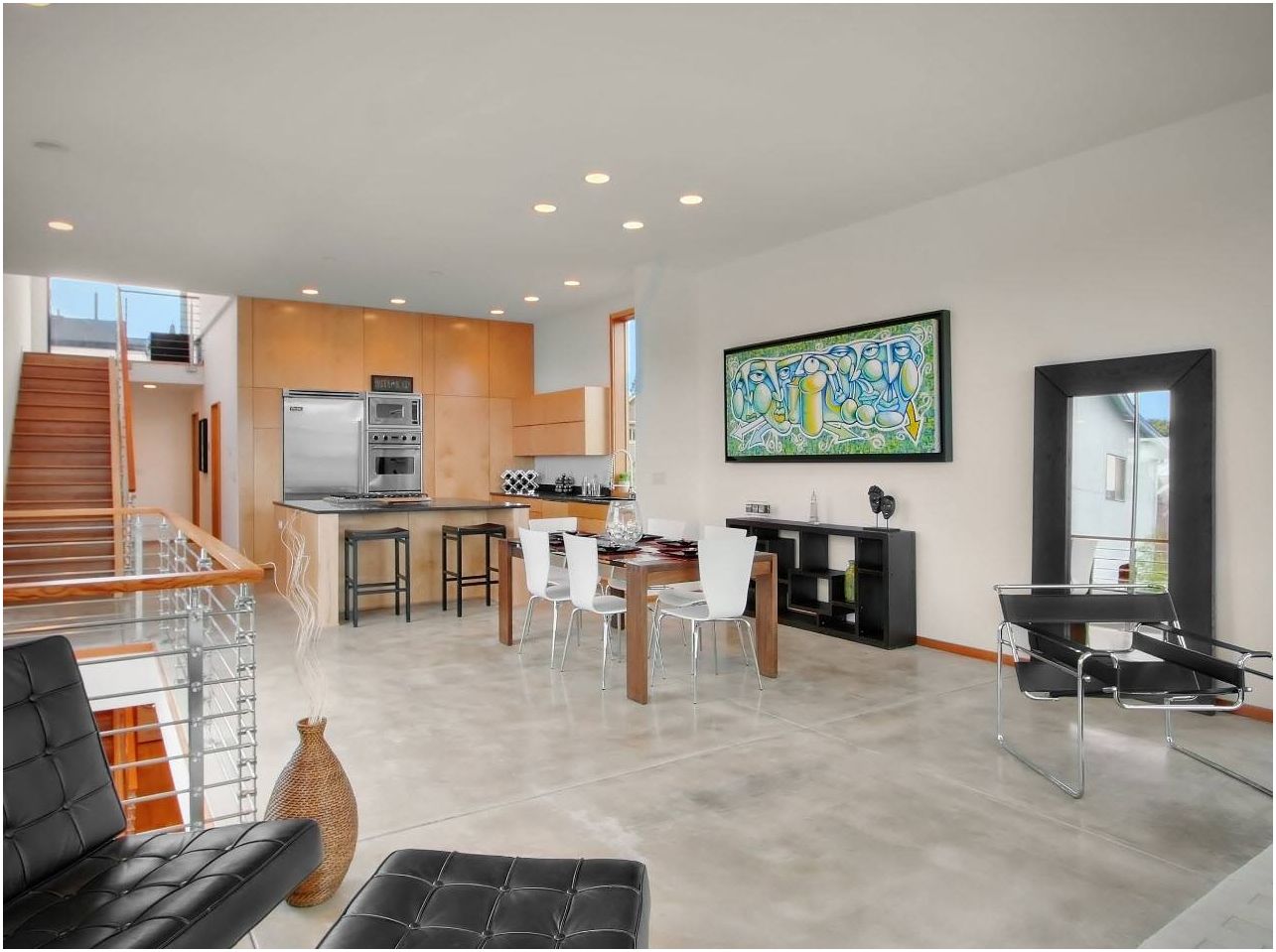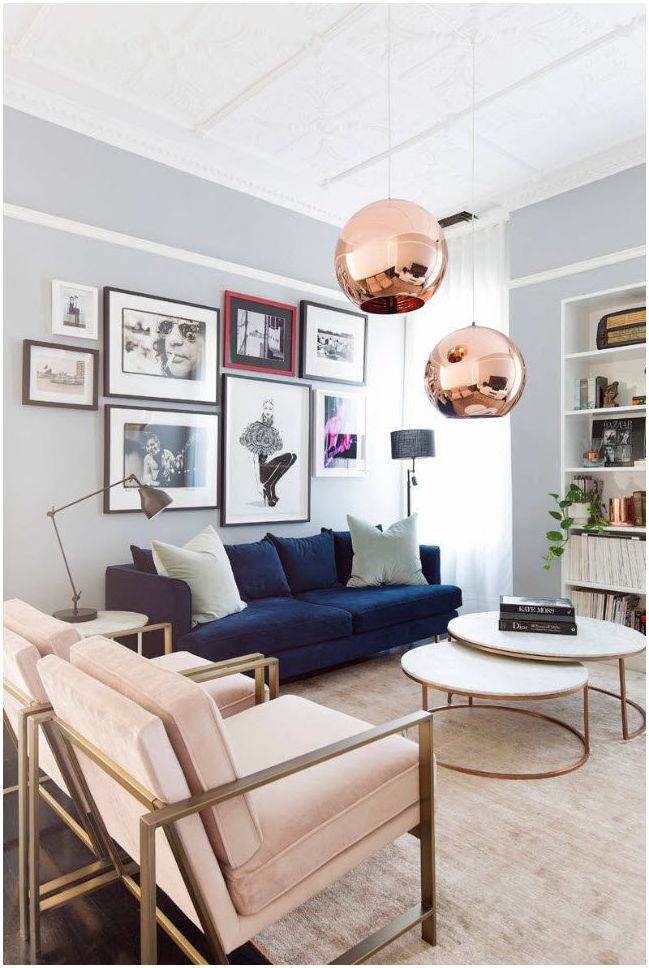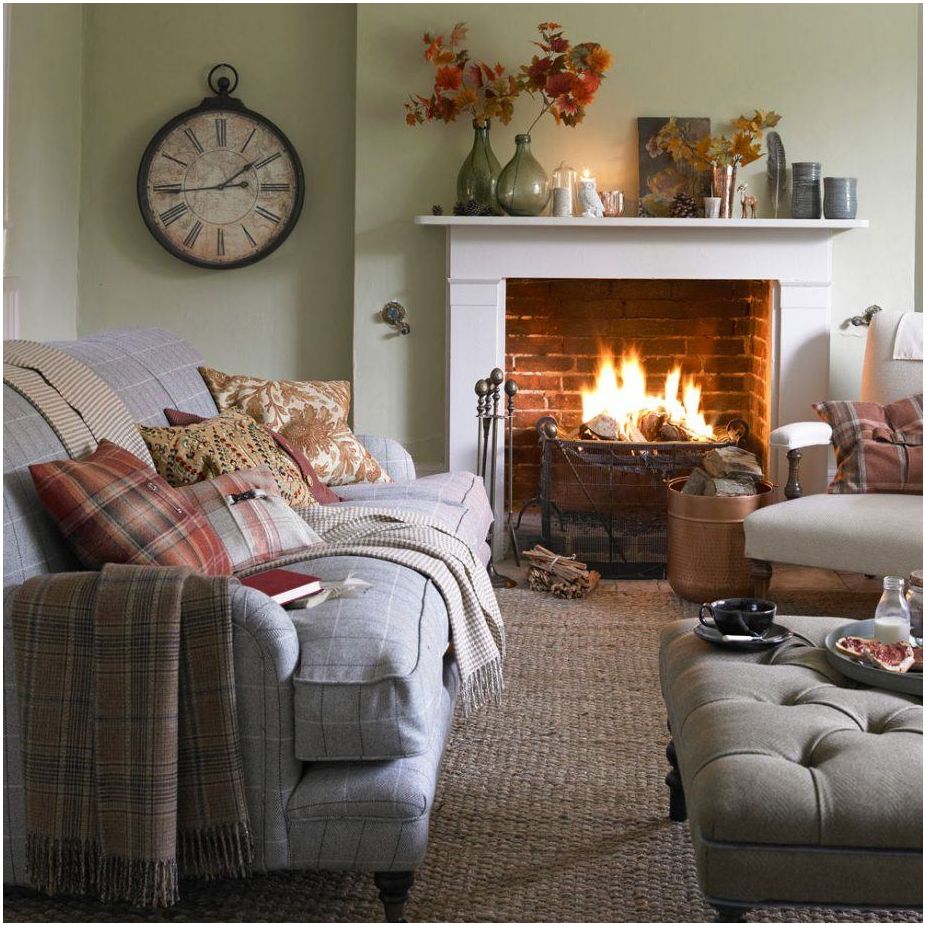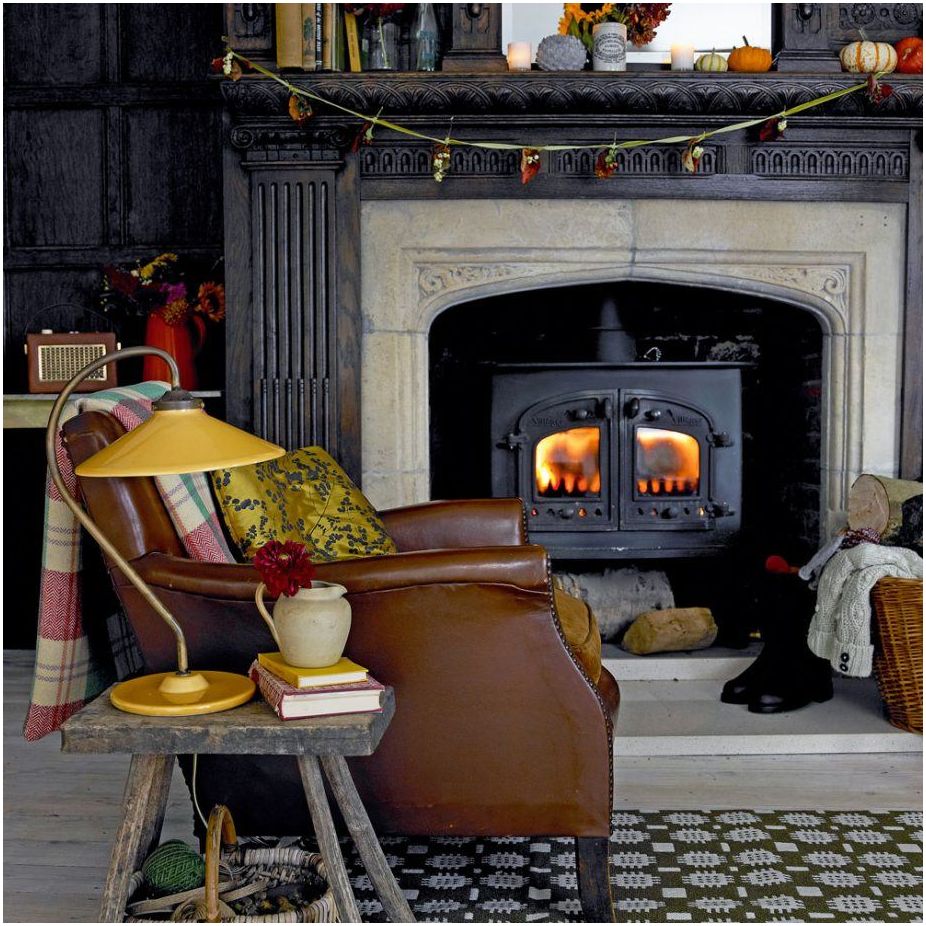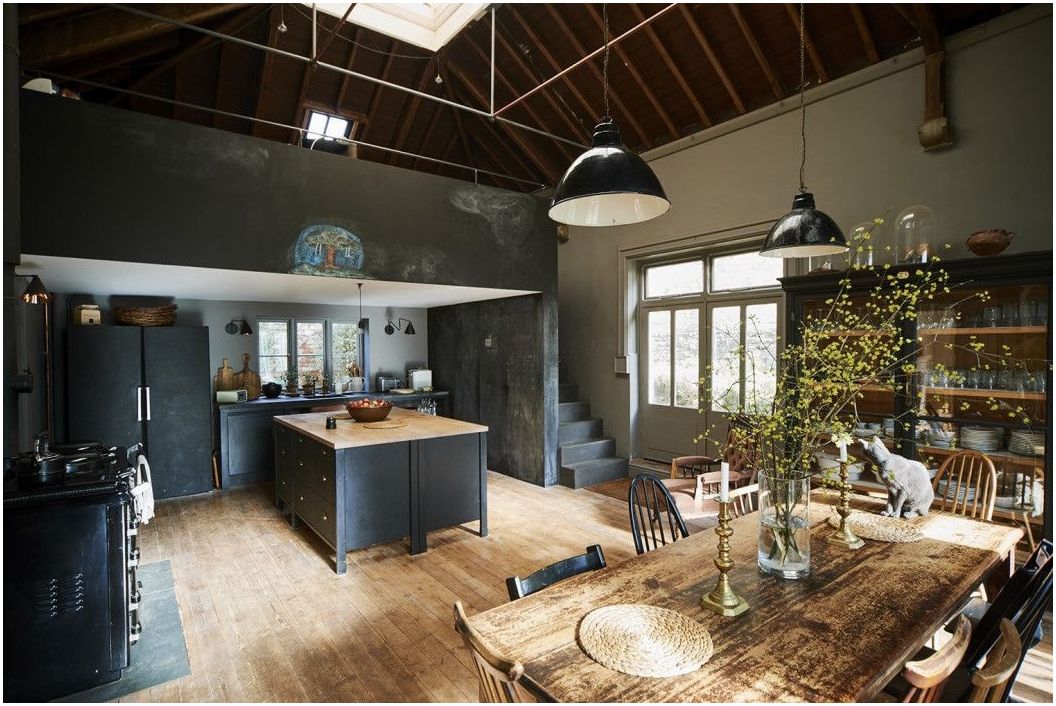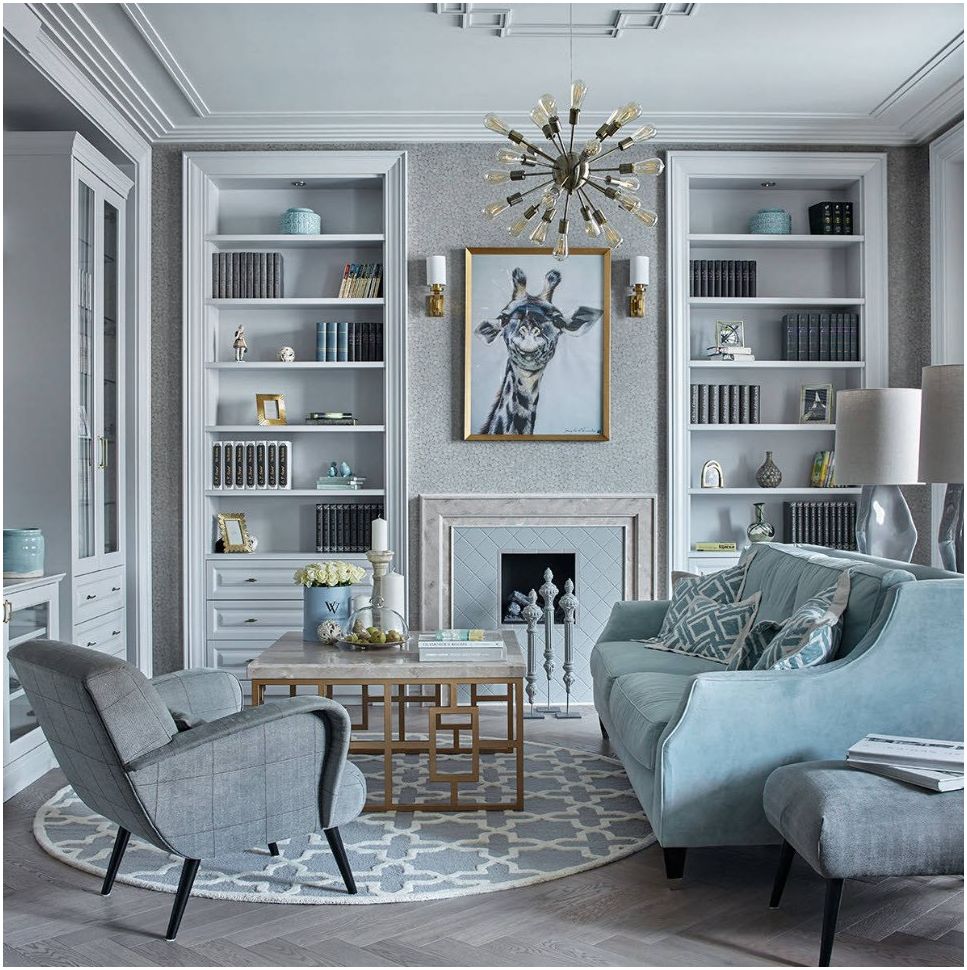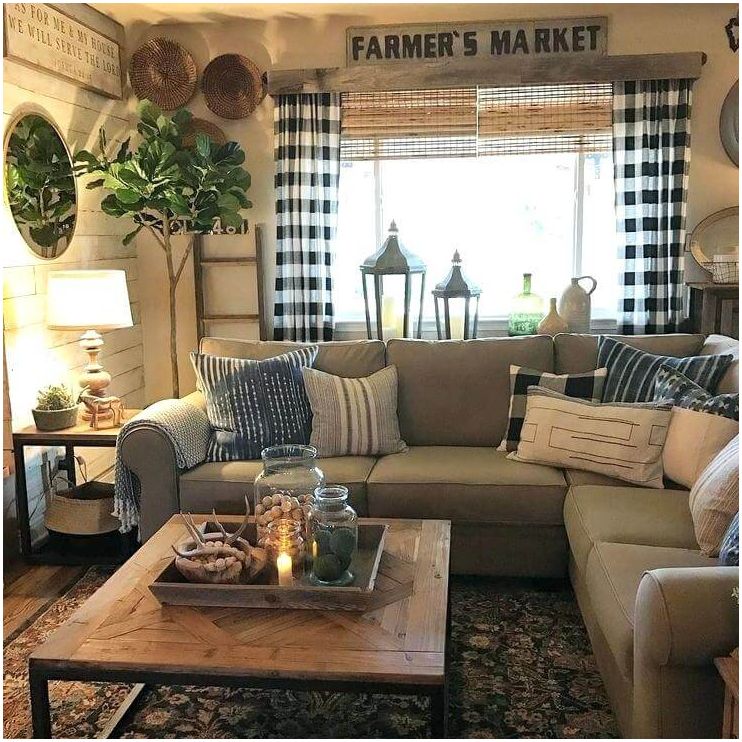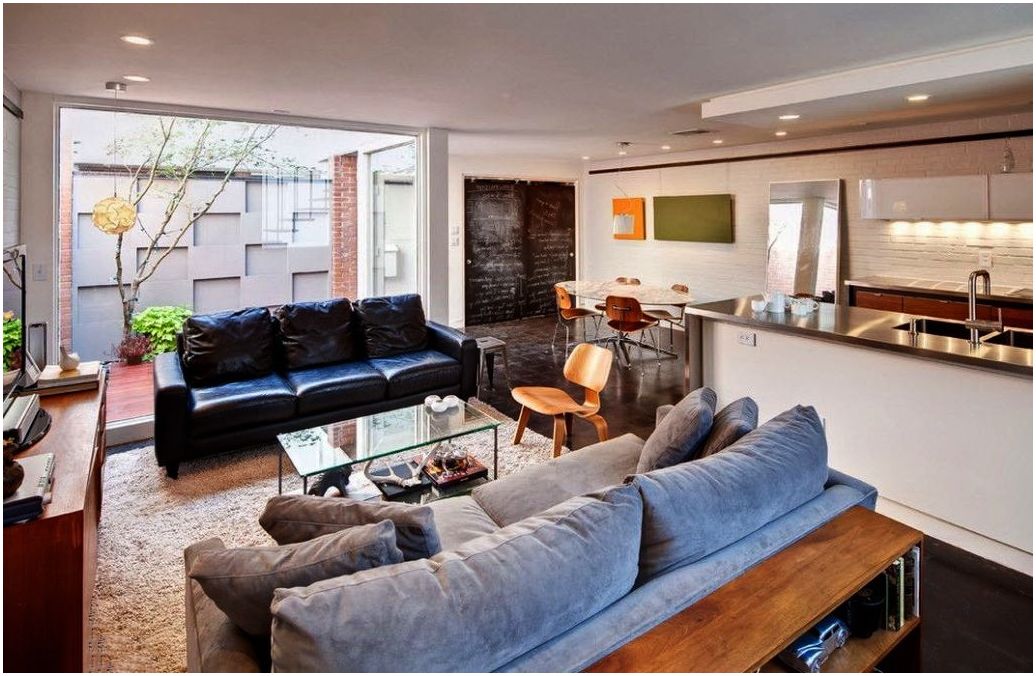 Kitchen design 14 sq. m
When designing any kitchen of 14 square meters, which belongs to the average size, you must remember that almost every day you will spend a lot of time on it, so this part of the house should be the most functional. Do not forget about ergonomics, so as not to waste precious time on unnecessary body movements. A kitchen of 14 square meters can be easily adapted to individual needs, but it is worth remembering the repetitiveness of actions and comfortable aisles between cupboards. The secret to the perfect food preparation room lies in the good design of all work areas. Zone-specific solutions can make the kitchen more spacious, more ergonomic and more comfortable.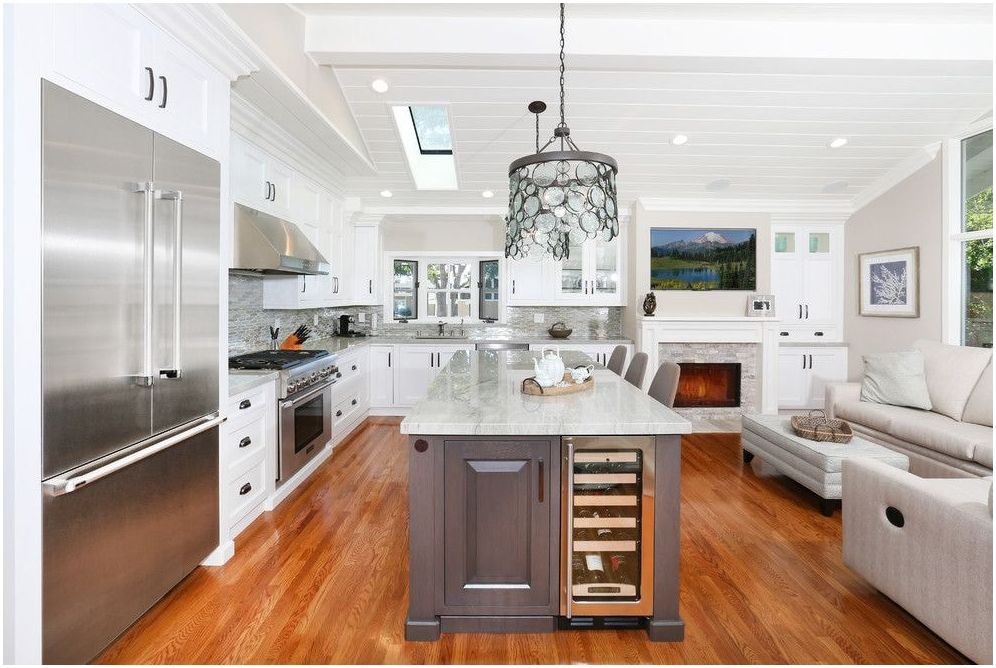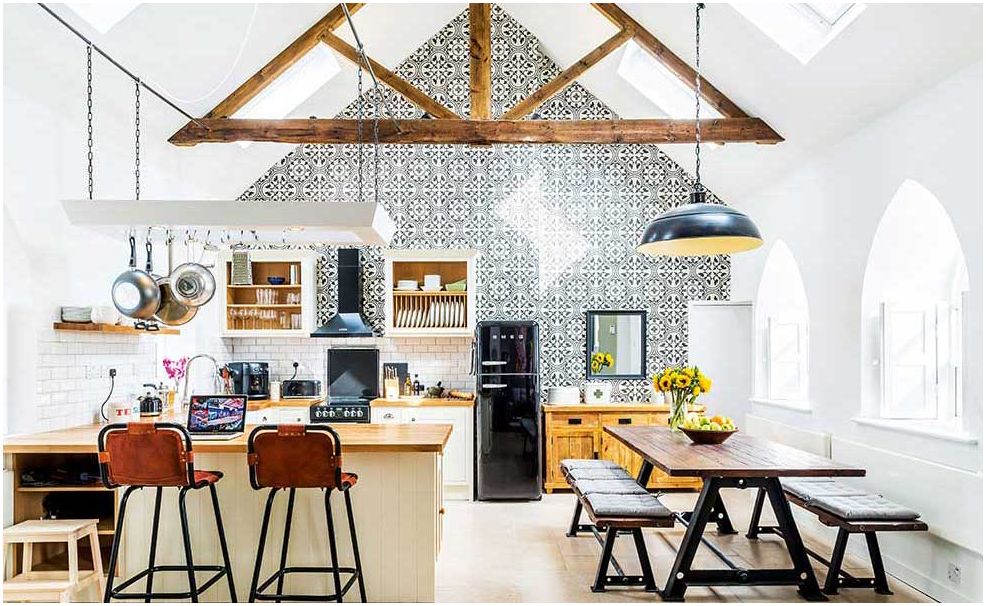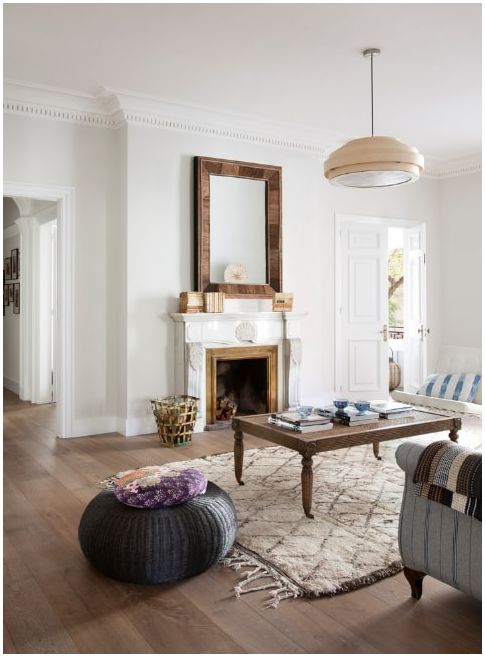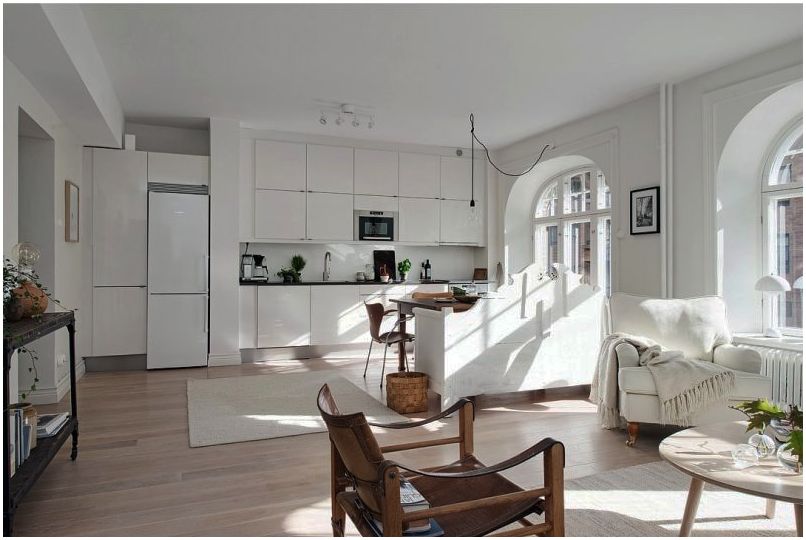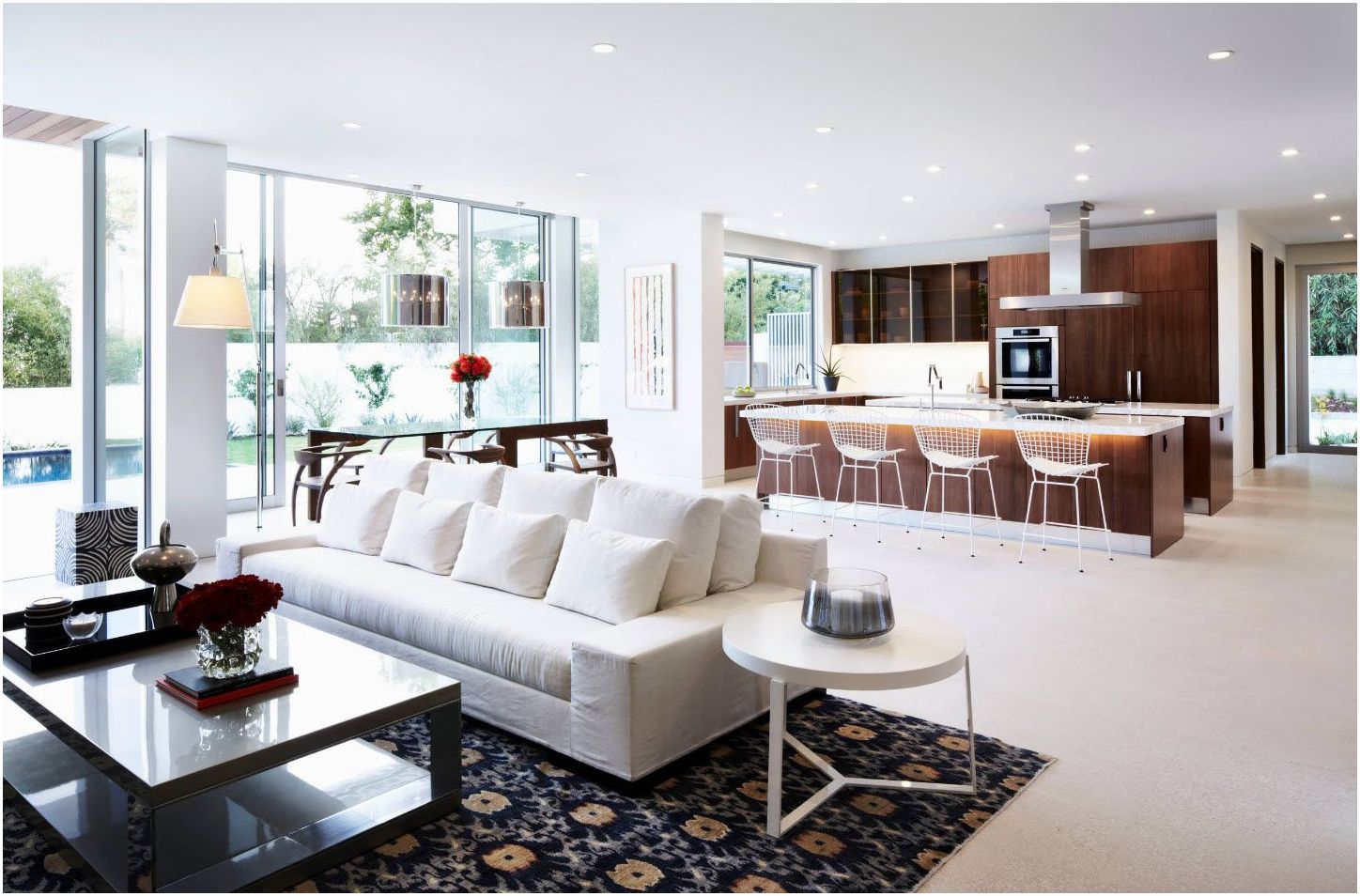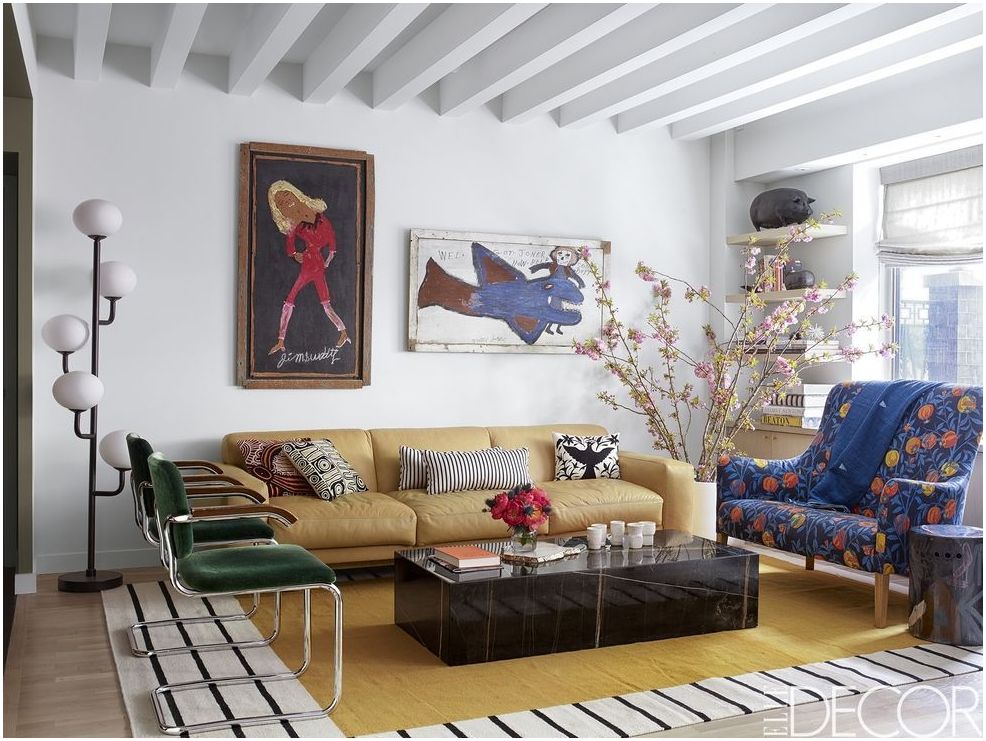 Preparation area
There should be a washing area next to the storage area: a sink, a dishwasher, a place for cleaning food and garbage. The center of every kitchen is the preparation area. This is where you will spend most of your time. Its main element is the table top. It is worth stopping on this kitchen surface and thinking about its stylization. Electrical outlets will be extremely helpful in this area. Currently, designers are moving away from placing power outlets in the walls. Kitchen furniture manufacturers offer worktop mount slots that are easy to keep clean thanks to a protective cover.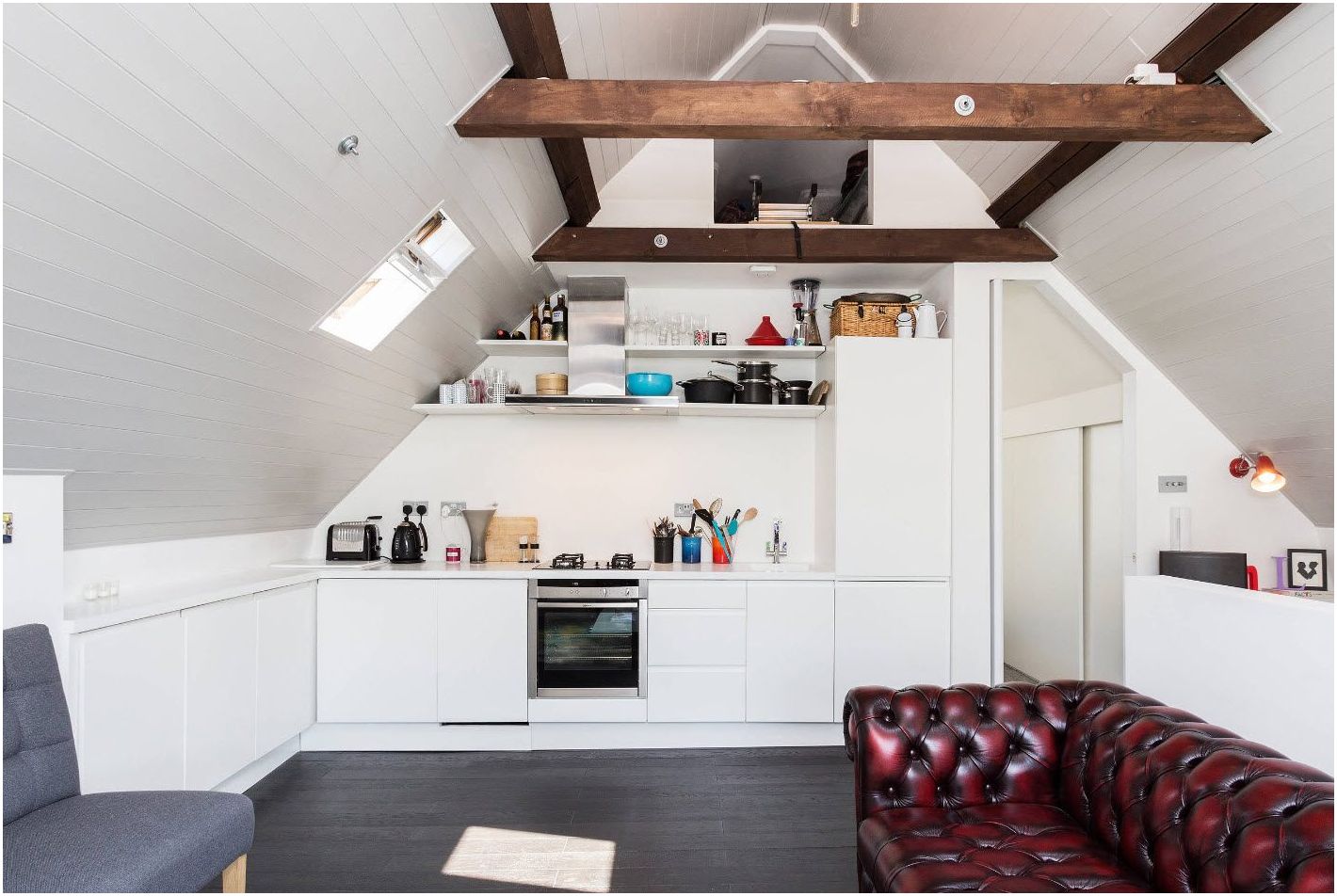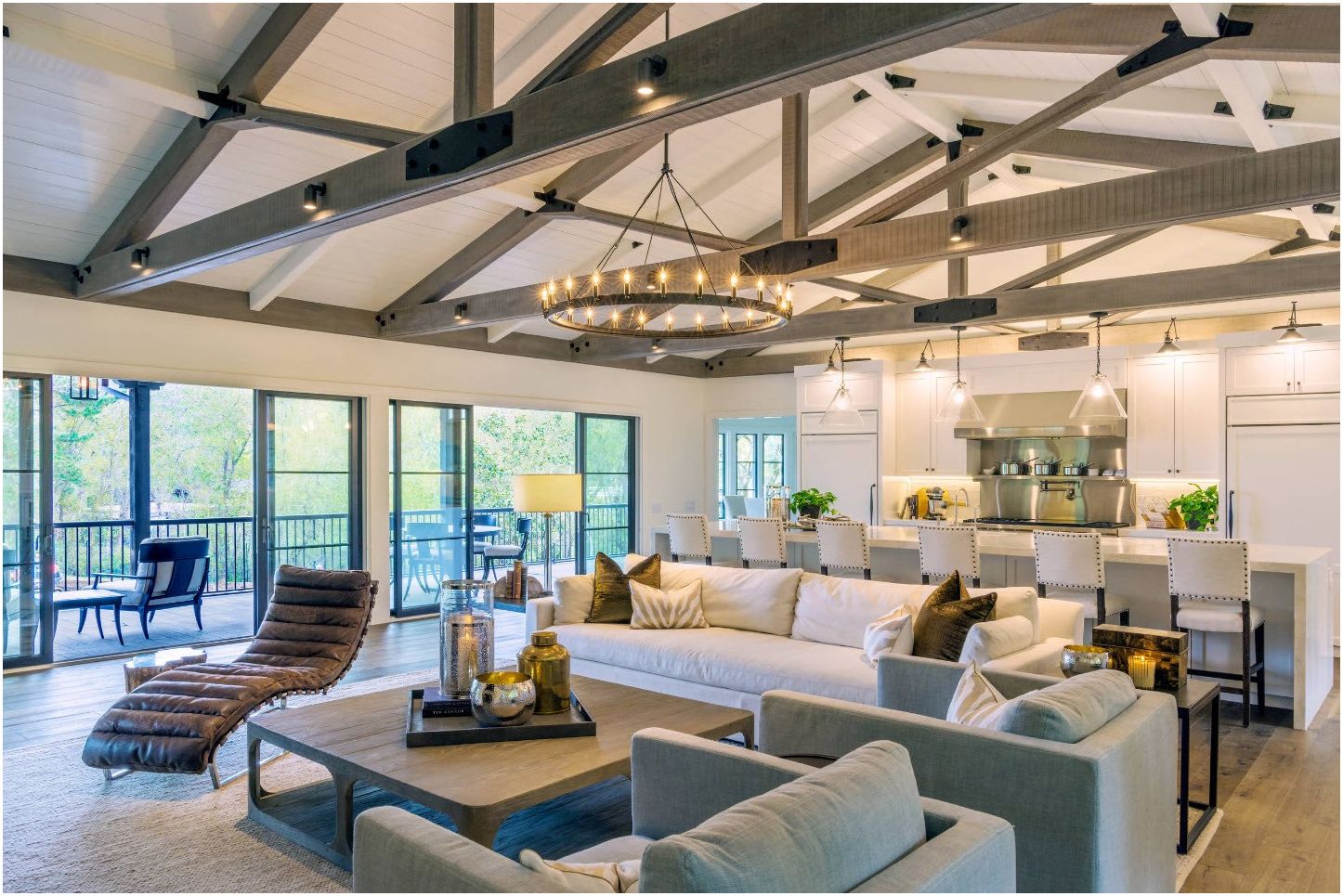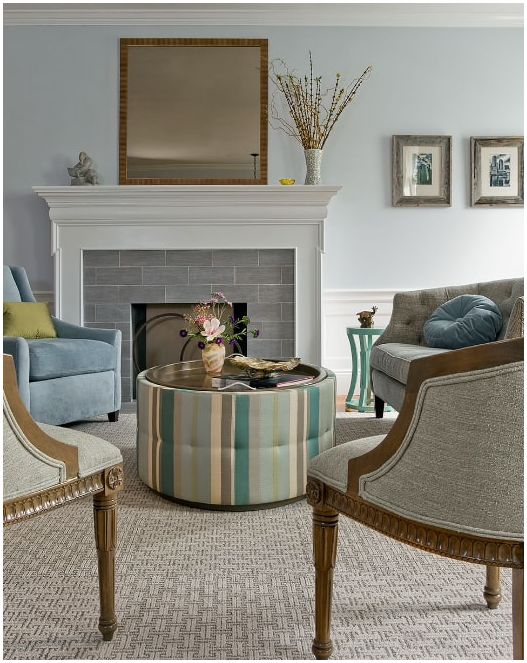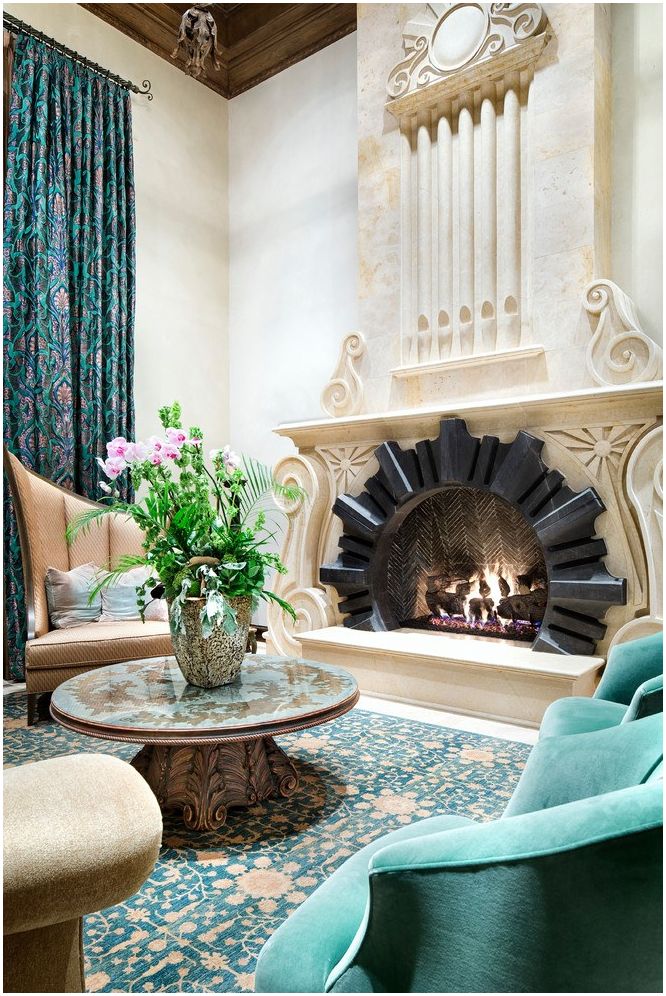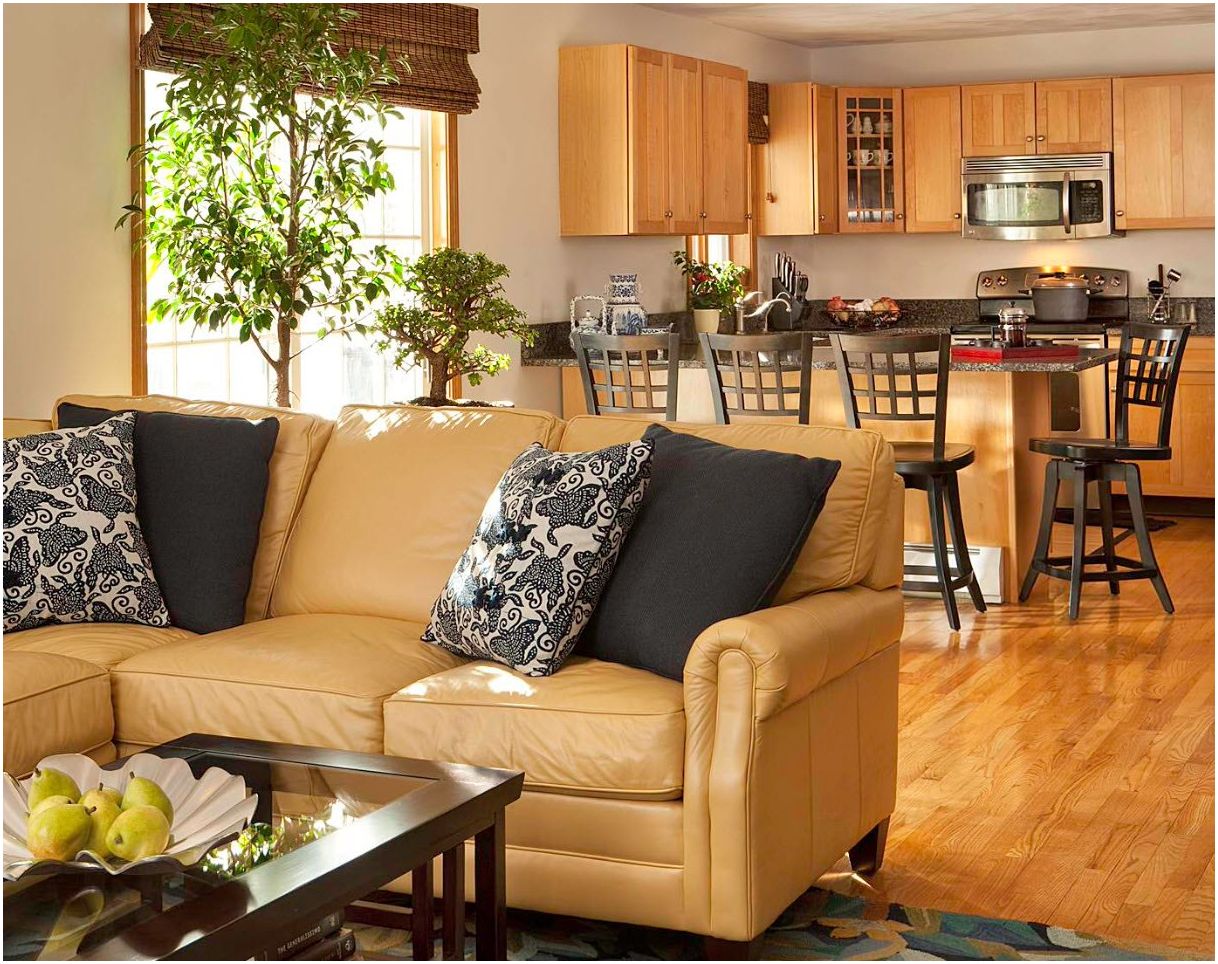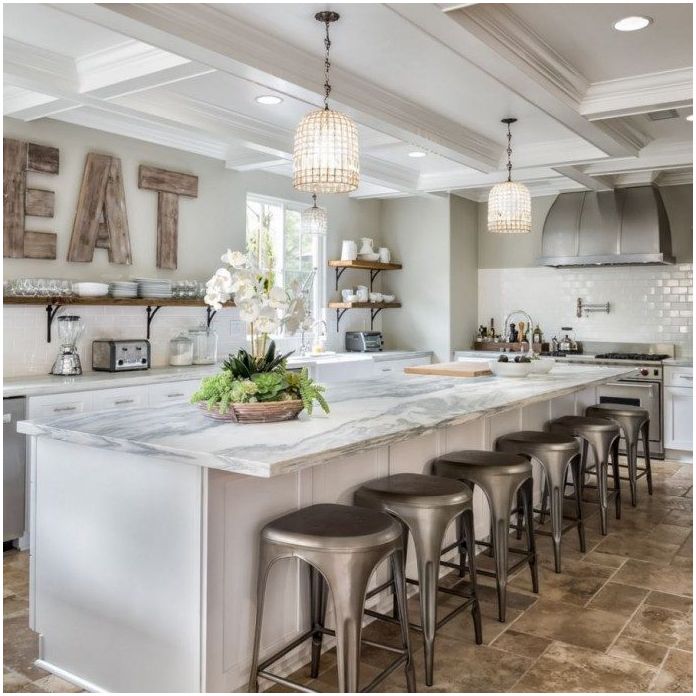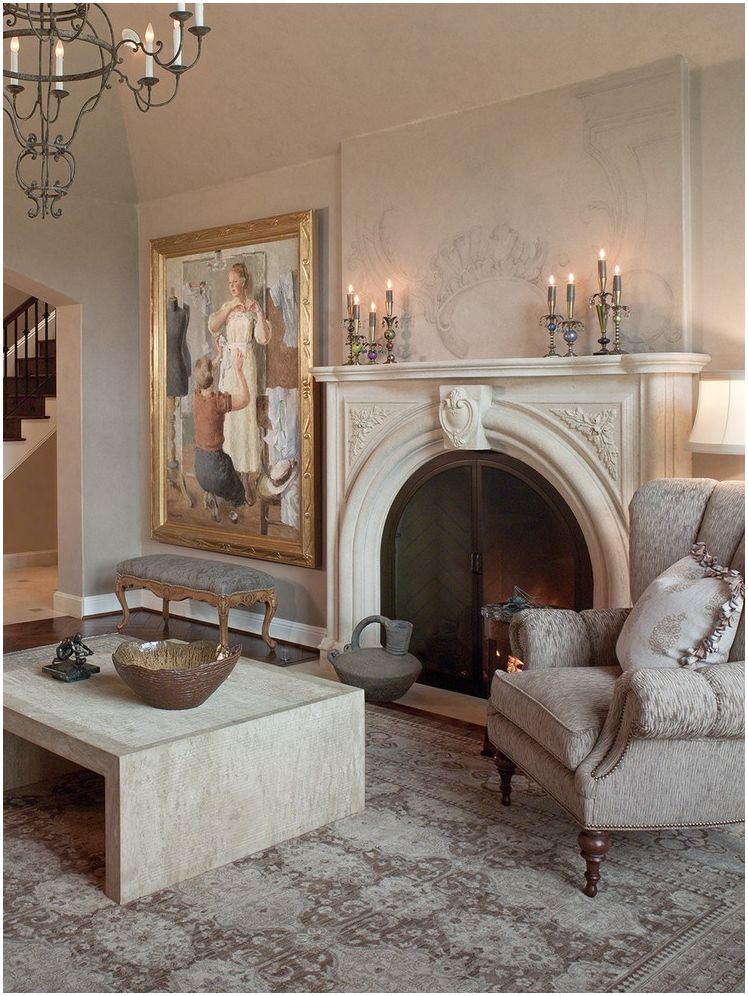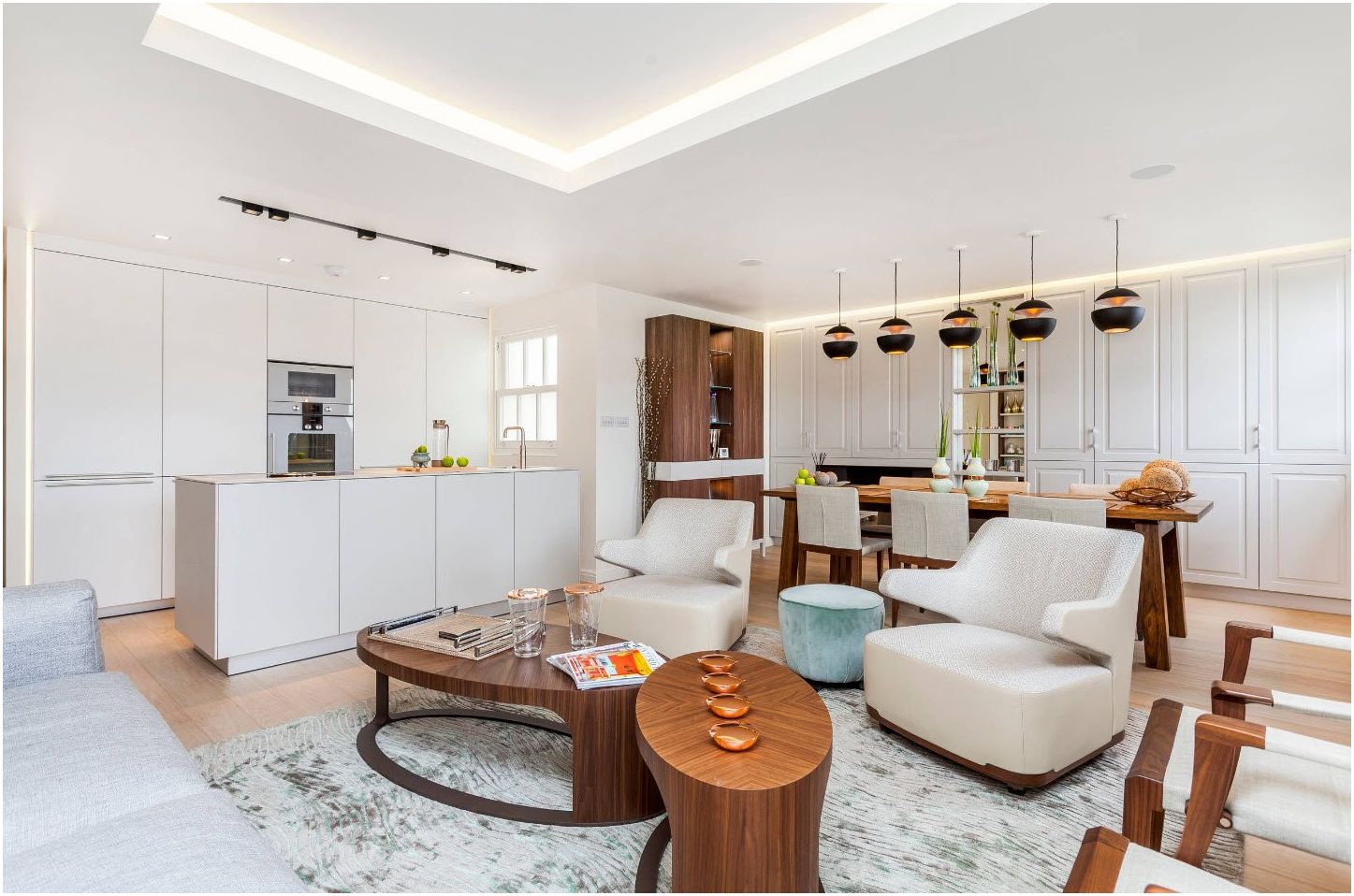 Storage area
At the edge of the kitchen, it is worth organizing an inventory area. All products that need a refrigerator, freezer or pantry will be stored here. Ergonomic applications are tandem shelves. When you open this structure, the shelves move forward, while the others are on the side. Think well about the storage area. This is the place for the kitchen equipment, where dishes, cutlery, food processor and other basic equipment are placed. Drawers are a great way to organize a given area. In the storage area, roll-out systems work perfectly. Most often, their dimensions are adapted to items with a width of 15, 20 and 30 cm. The low drawer allows you to use the entire space of the lower cabinets. Thanks to them, you can cope with even the narrowest place in your kitchen..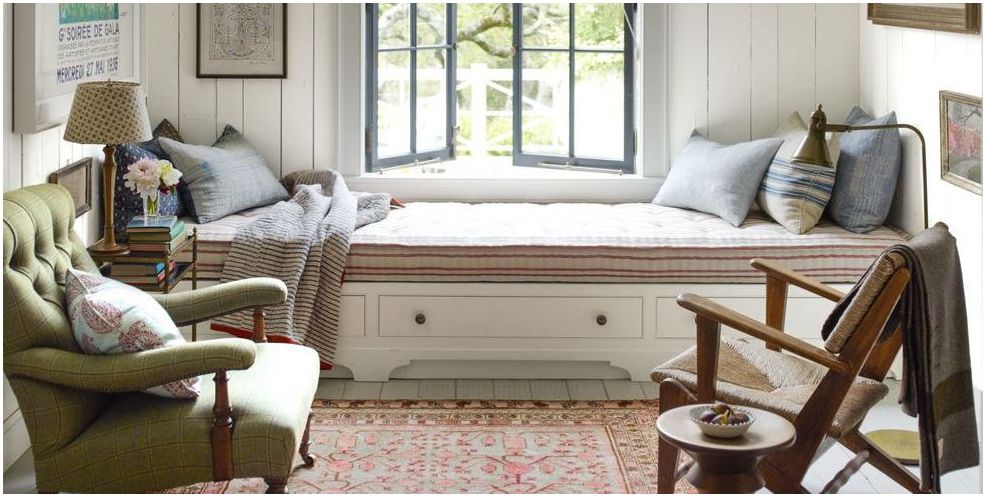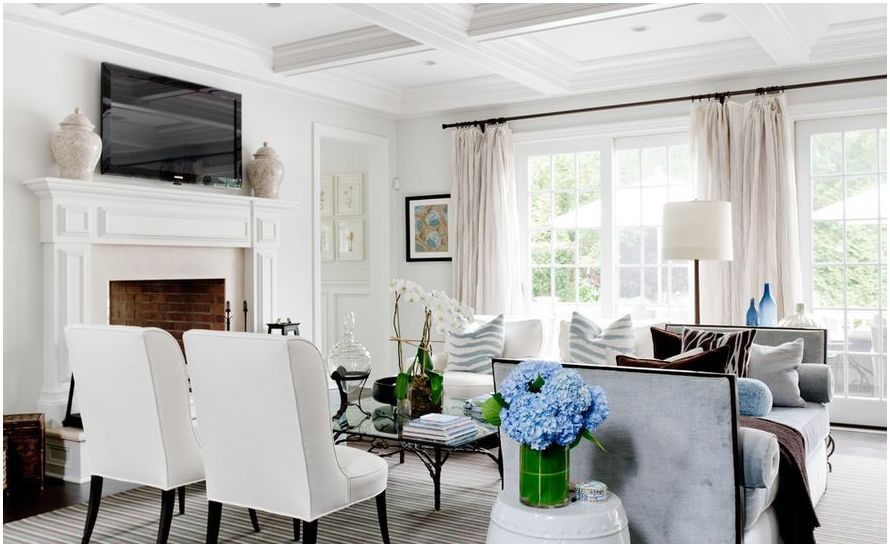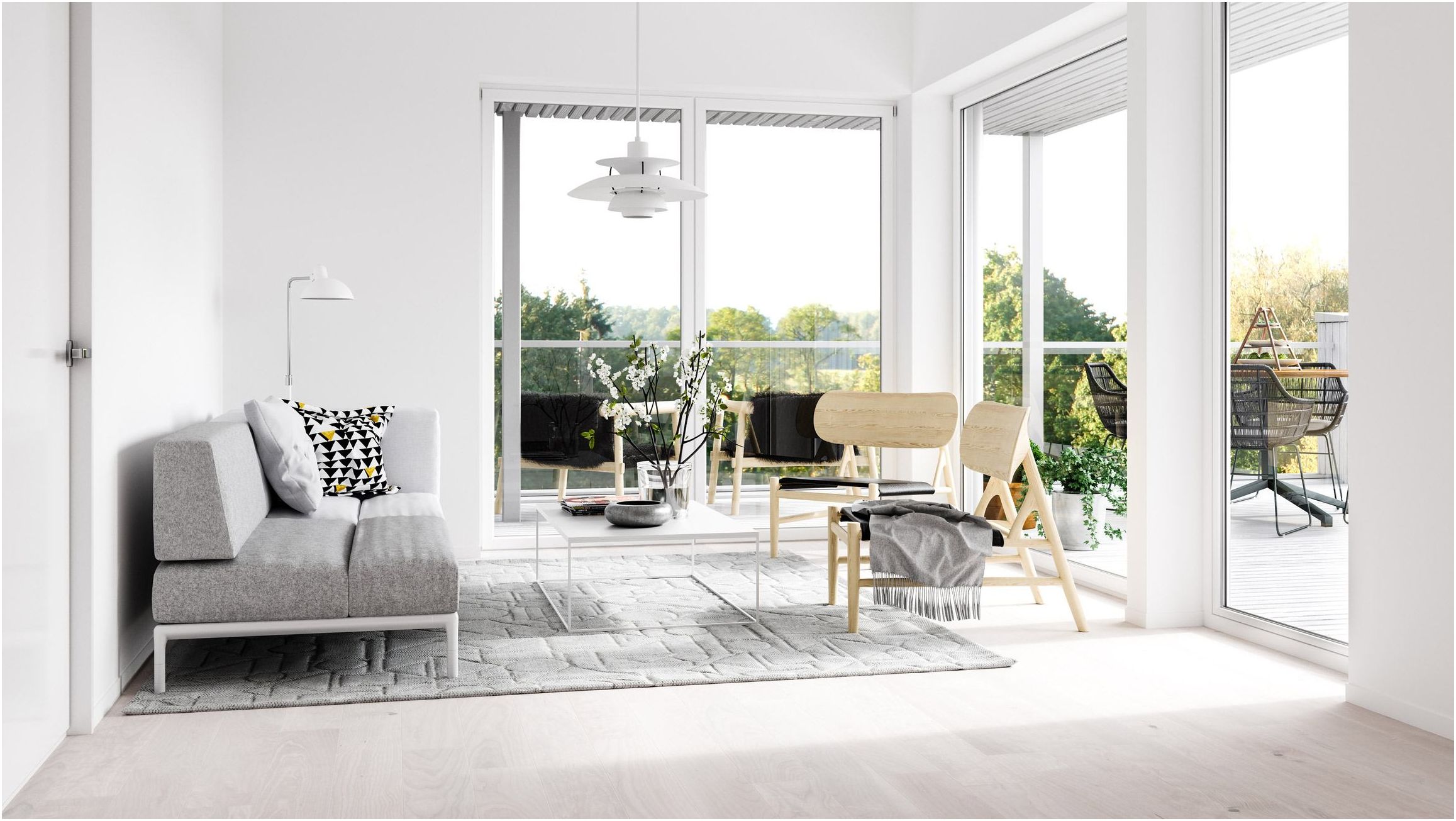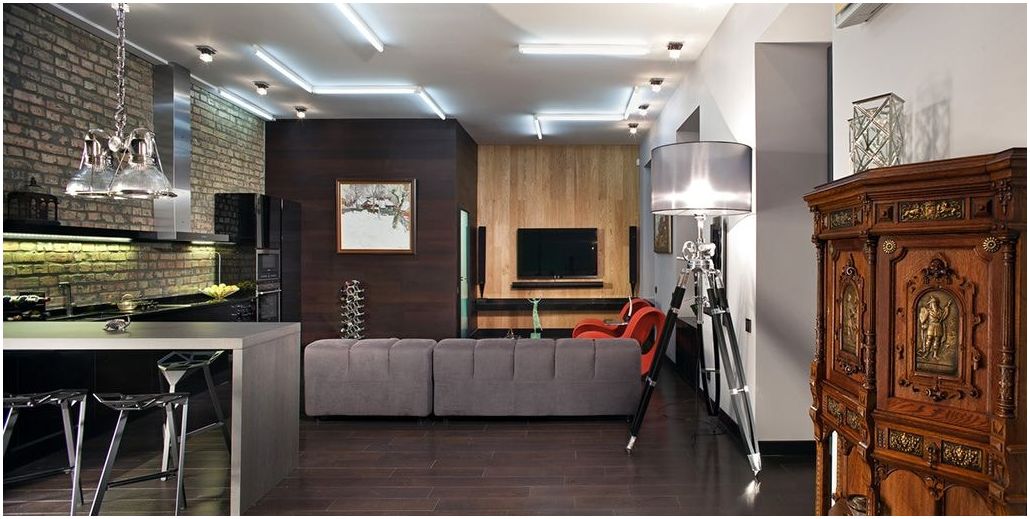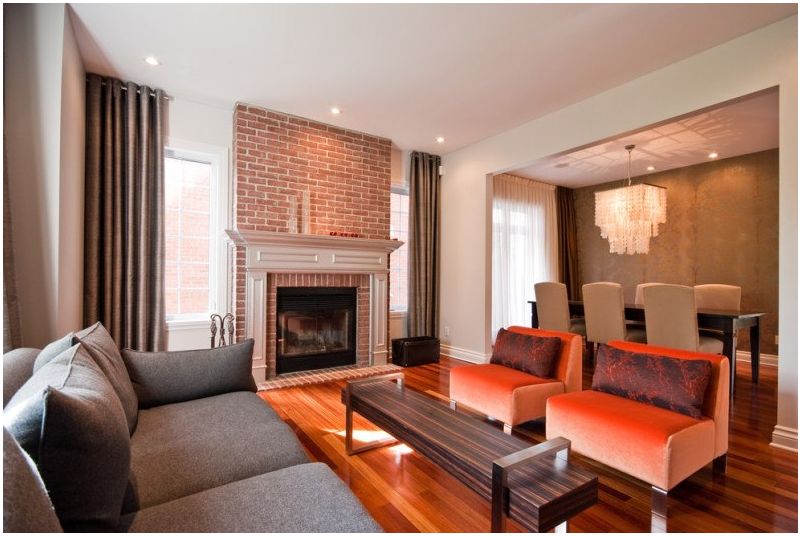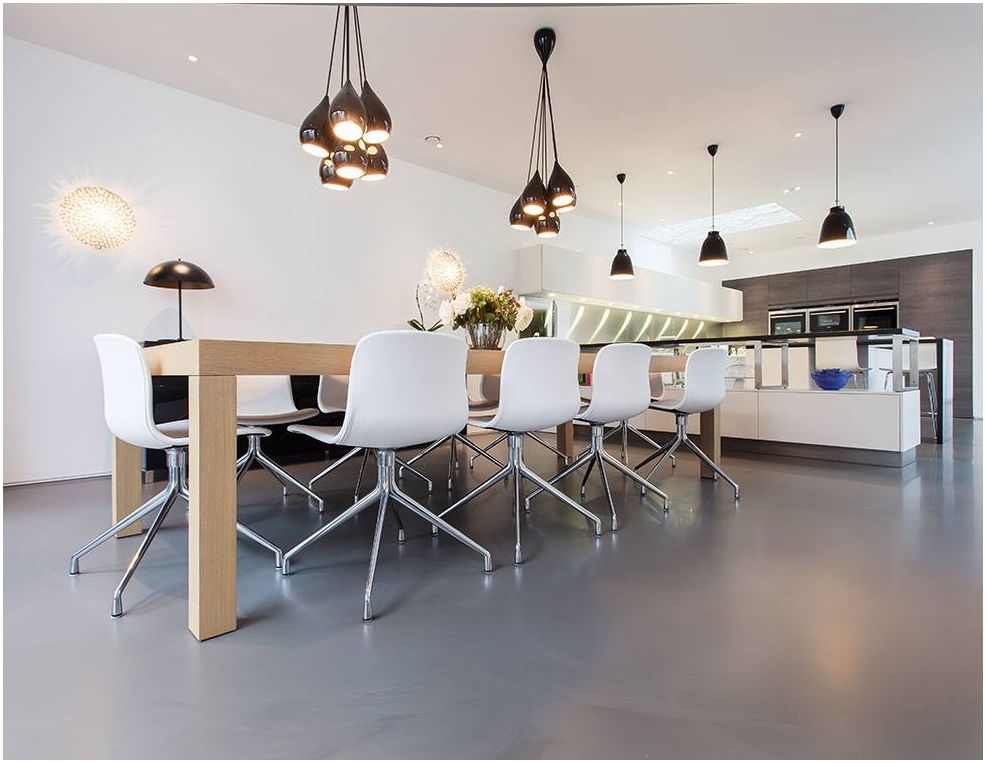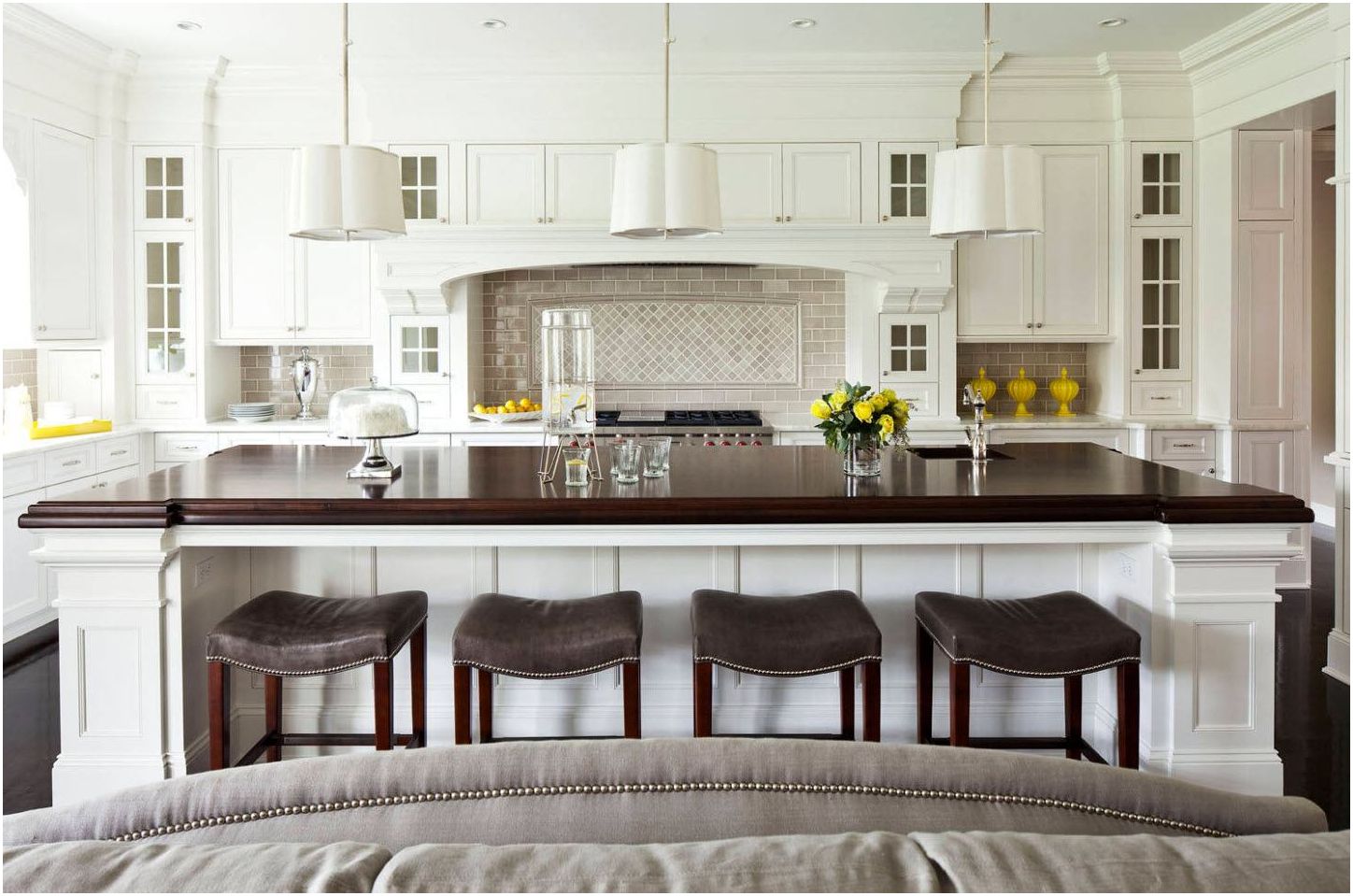 Cooking area
The last cooking and baking area is a really important place. This is why you need to properly illuminate this area. LED and spot lighting system allows you to work safely.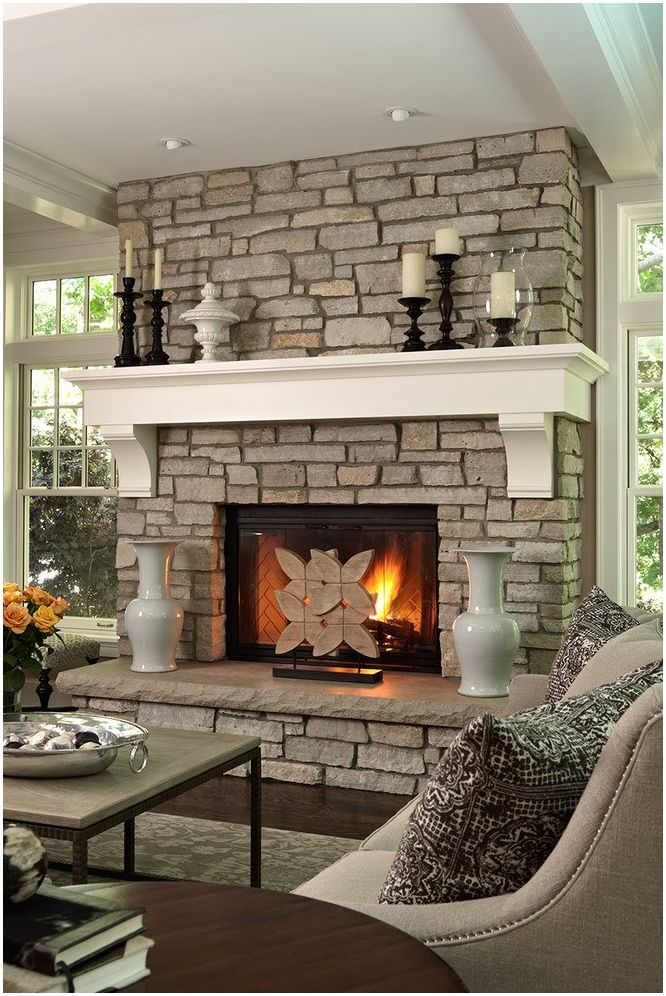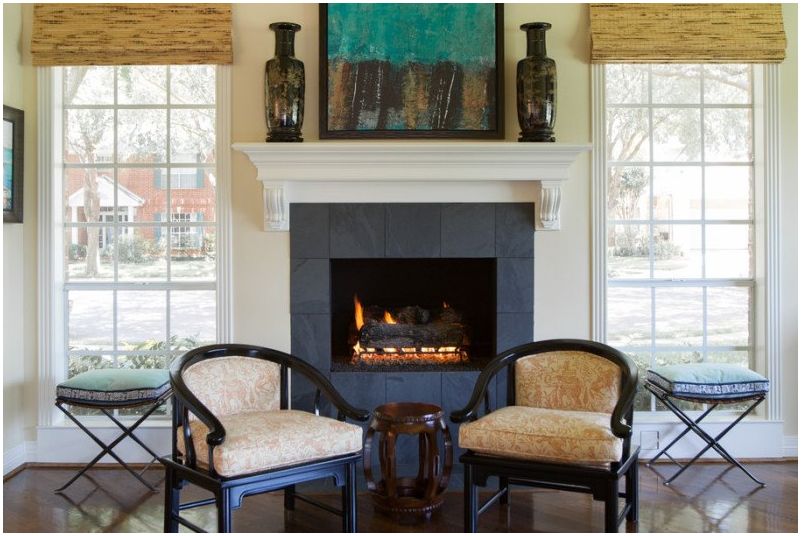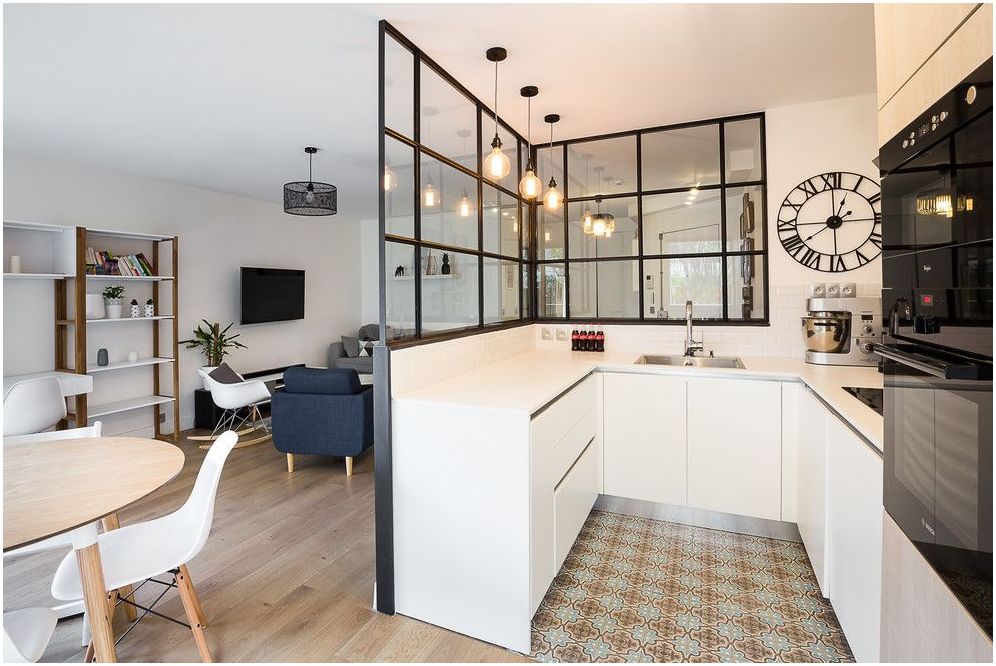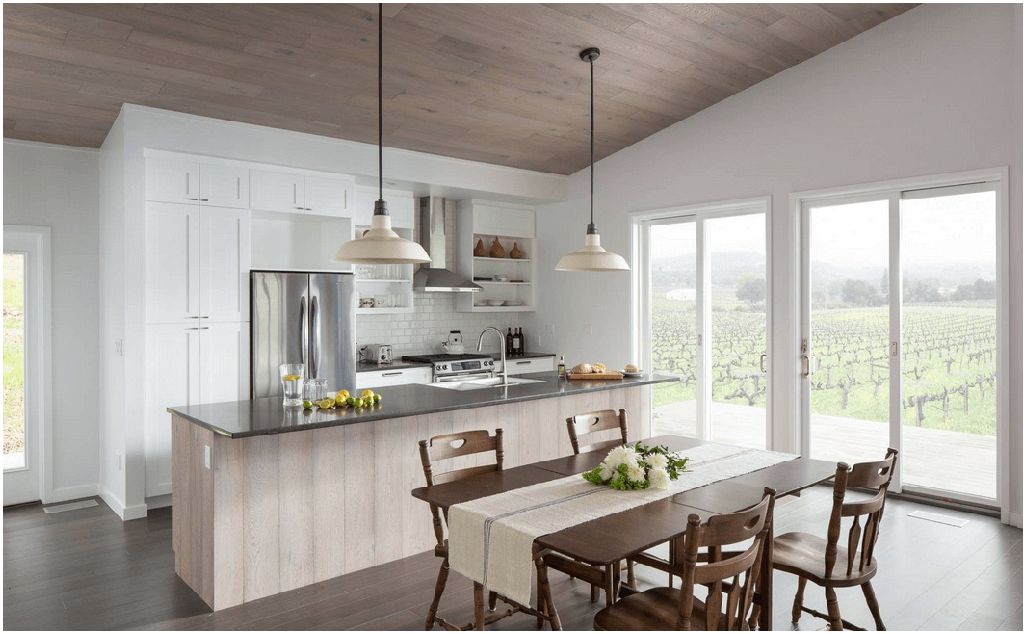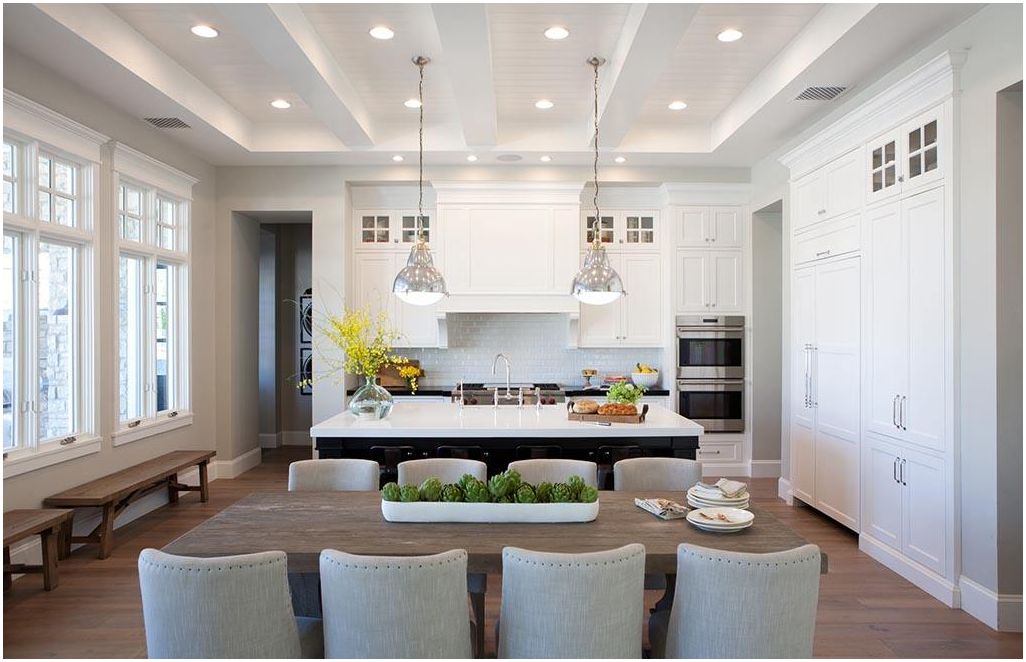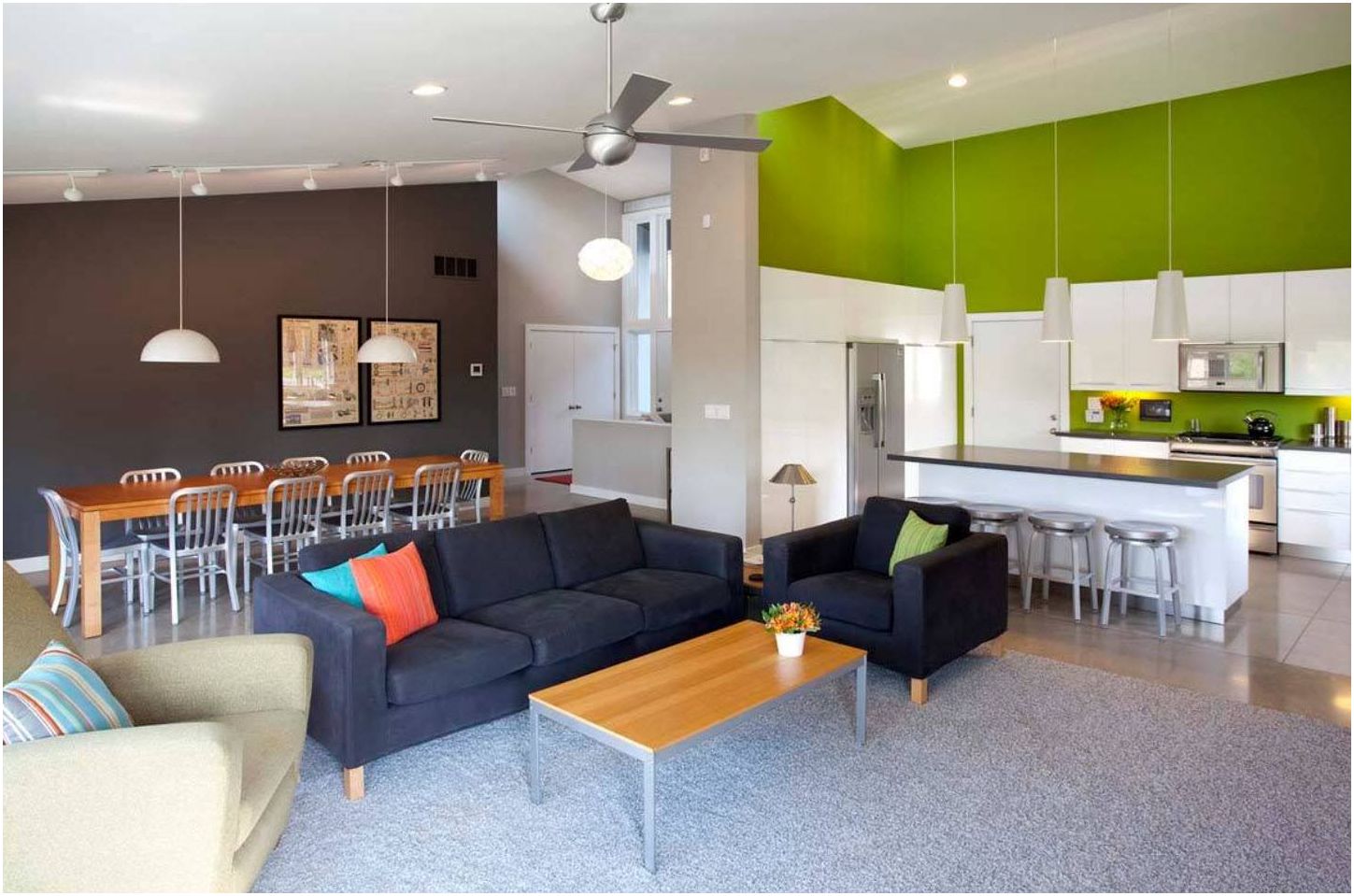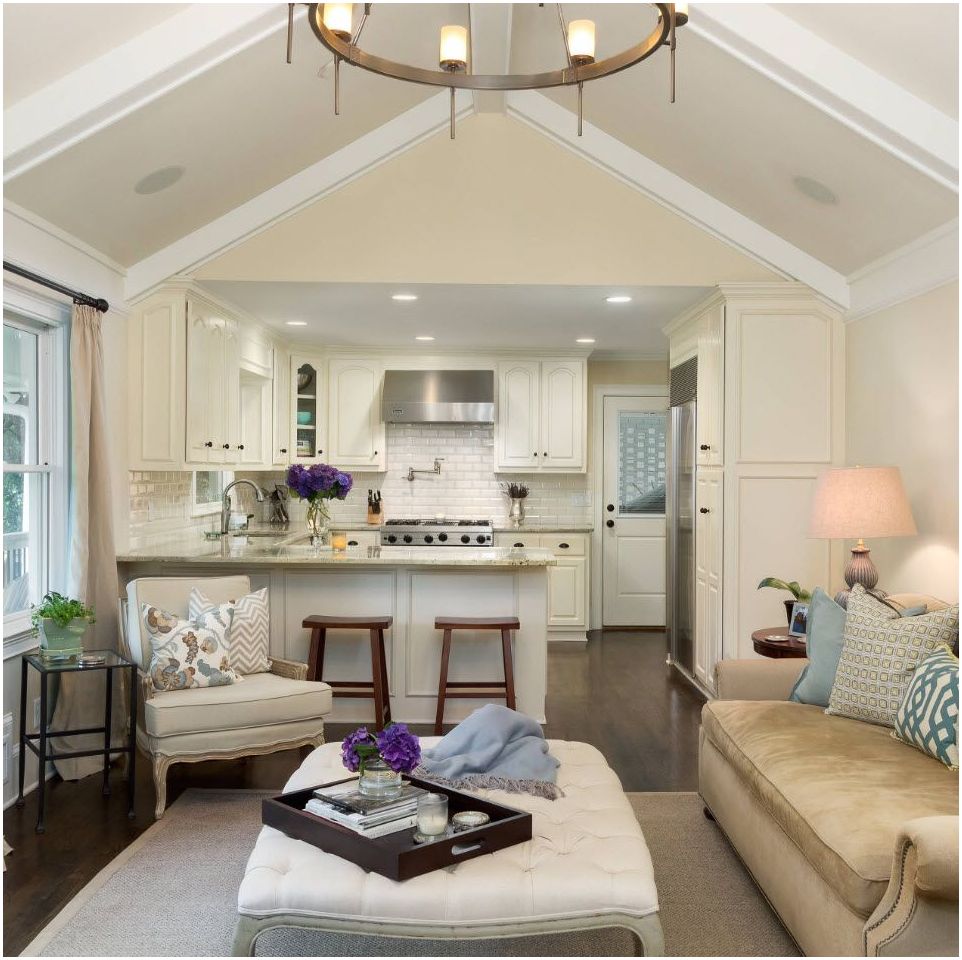 Modern kitchen 14 sq. m – not only functionality
Functionality is the most important feature of an ideal kitchen, but you cannot forget about its looks. Kitchen 14 sq. m should match the style and colors of the living room, with which it is often combined in medium-sized apartments. Kitchens are often made from the same materials as living room furniture, such as wood in similar colors.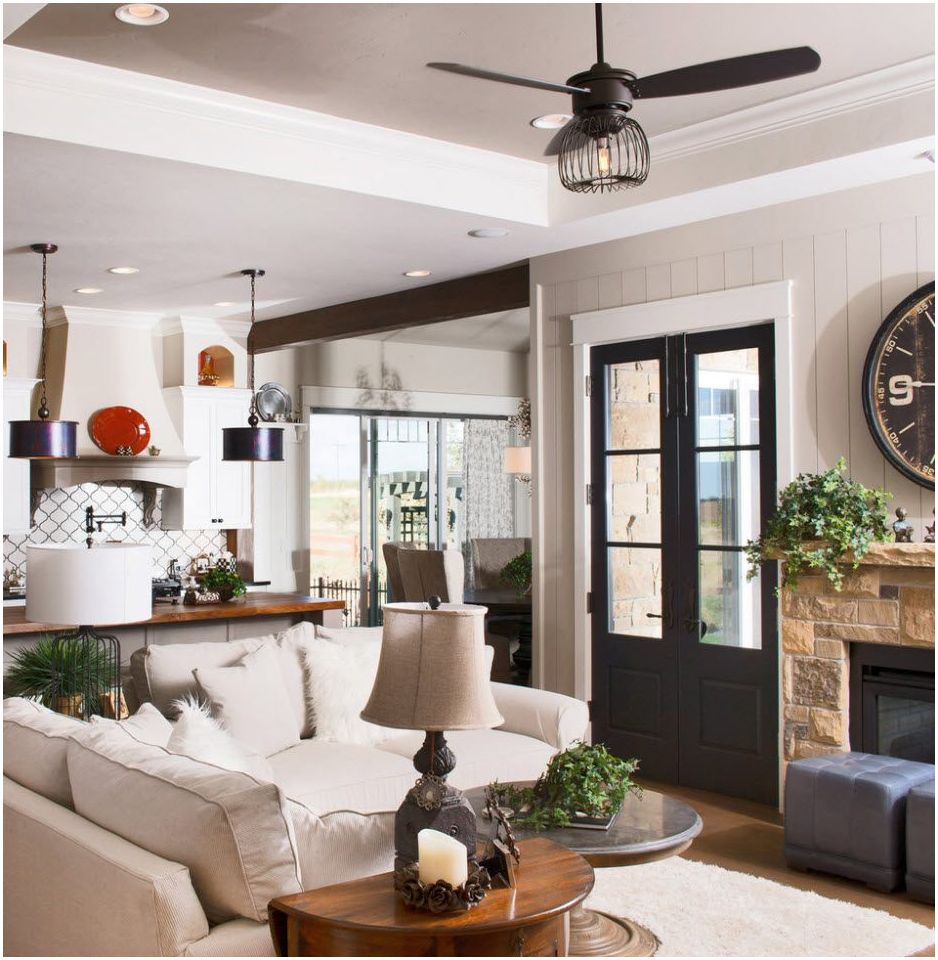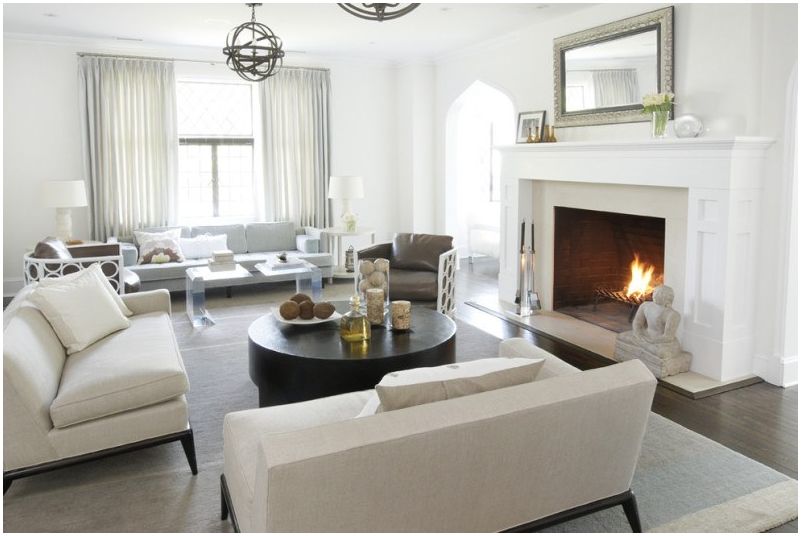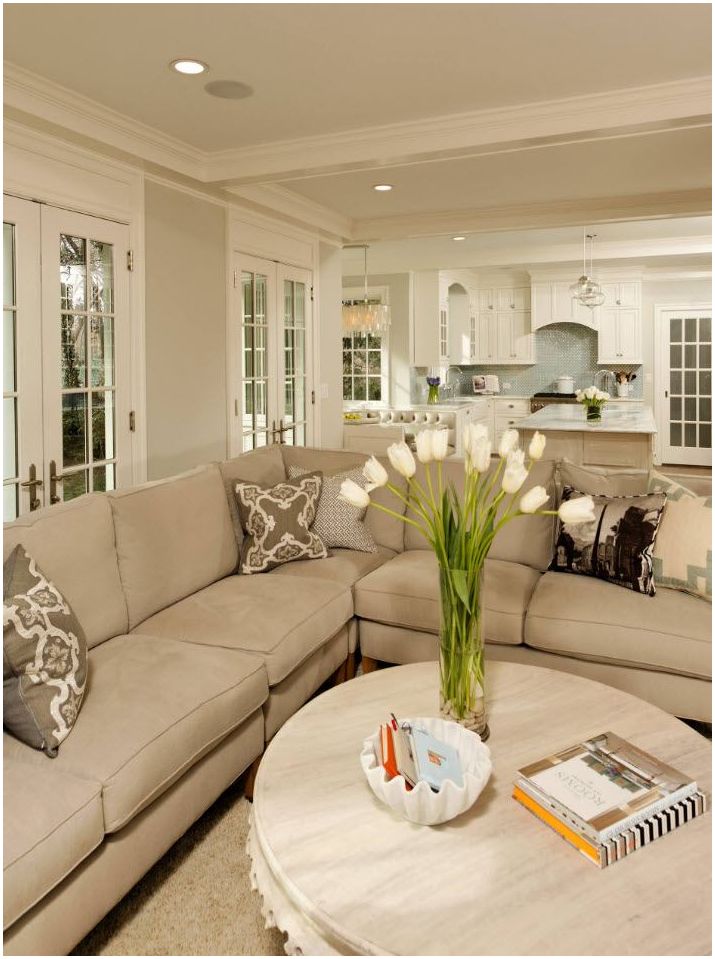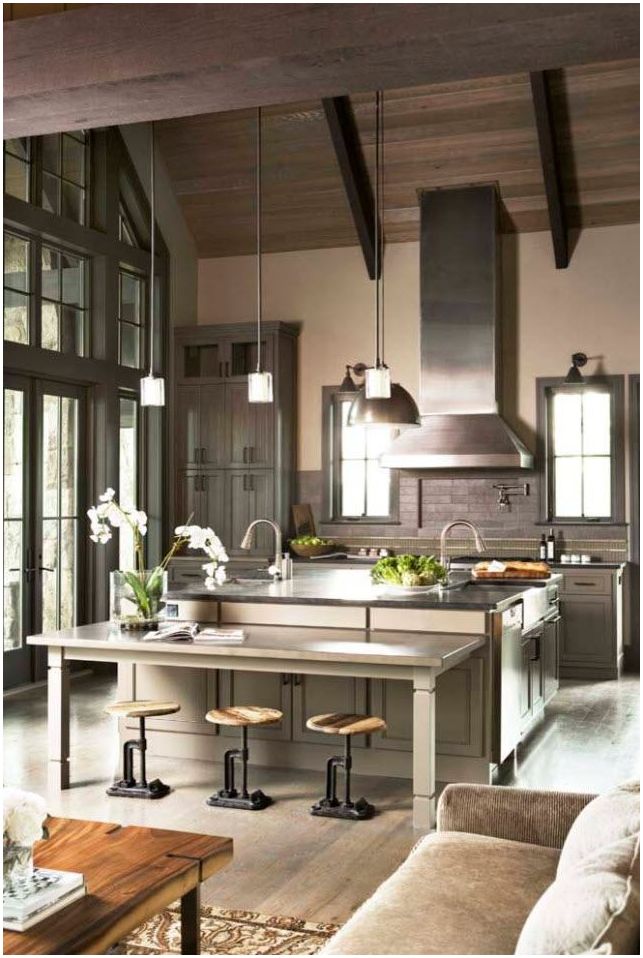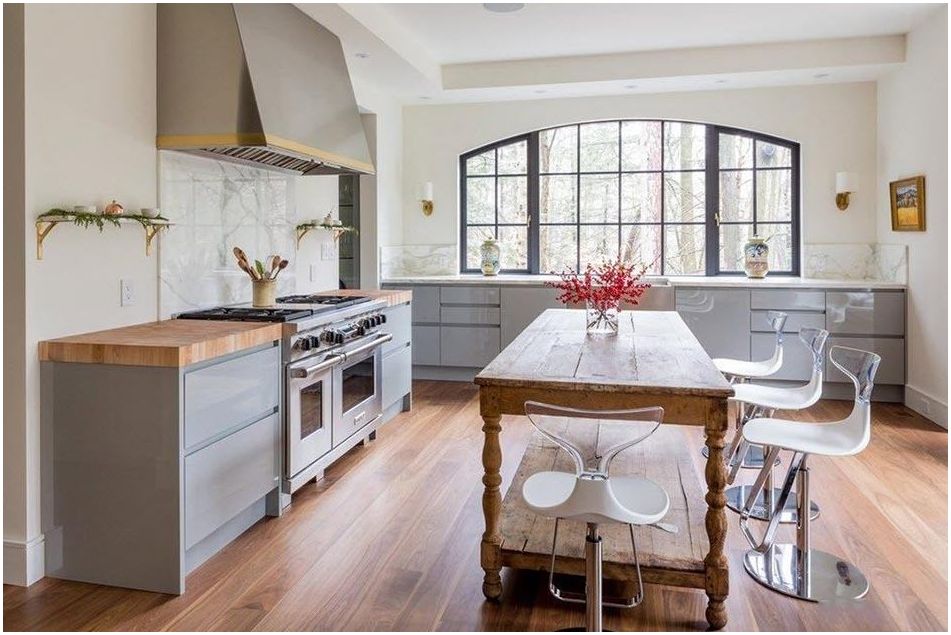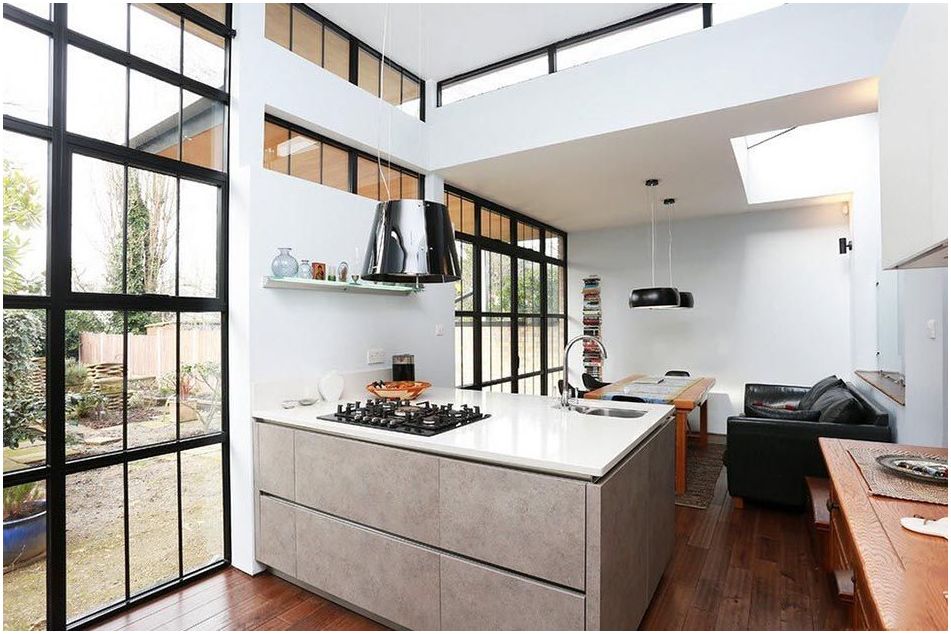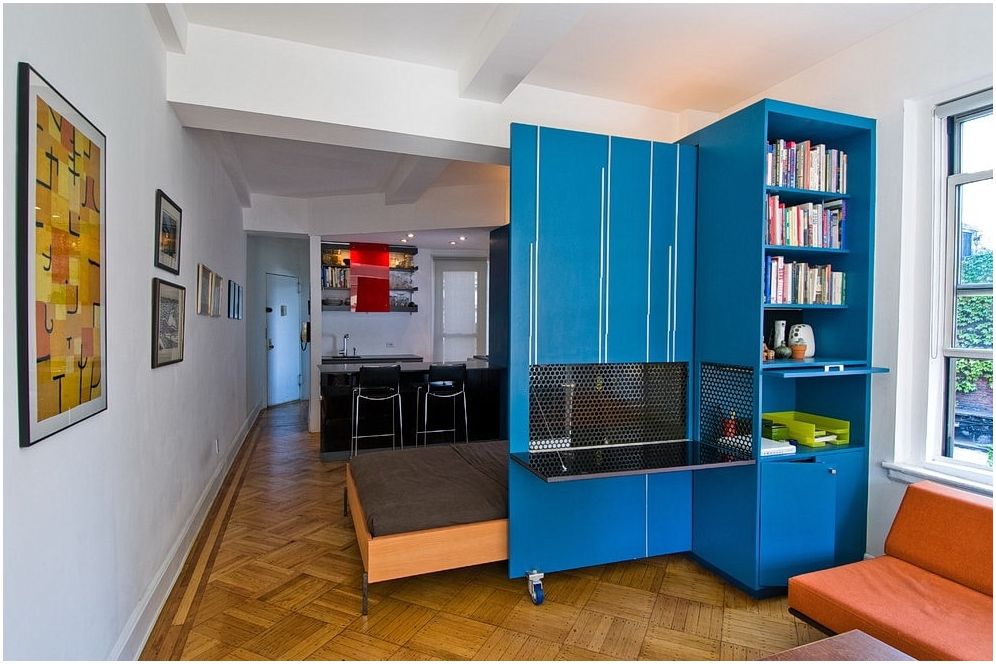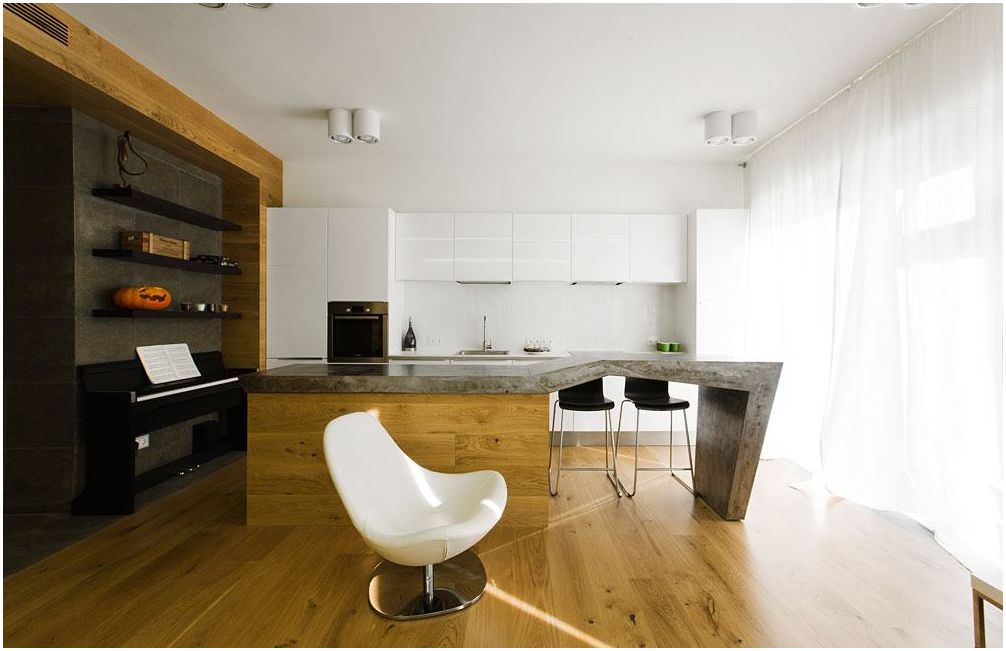 Fashionable colors
Kitchens often lack windows, which is why modern designers prefer furnishing a room in white with the addition of wooden elements. Following the latest trends, you can also try inclusions of graphite or anthracite..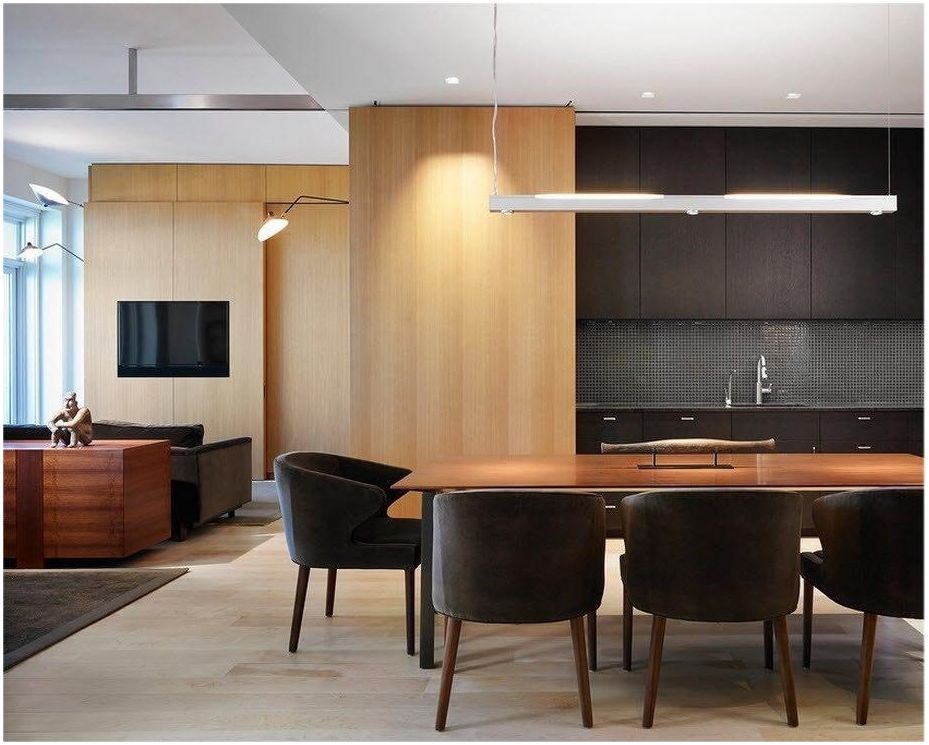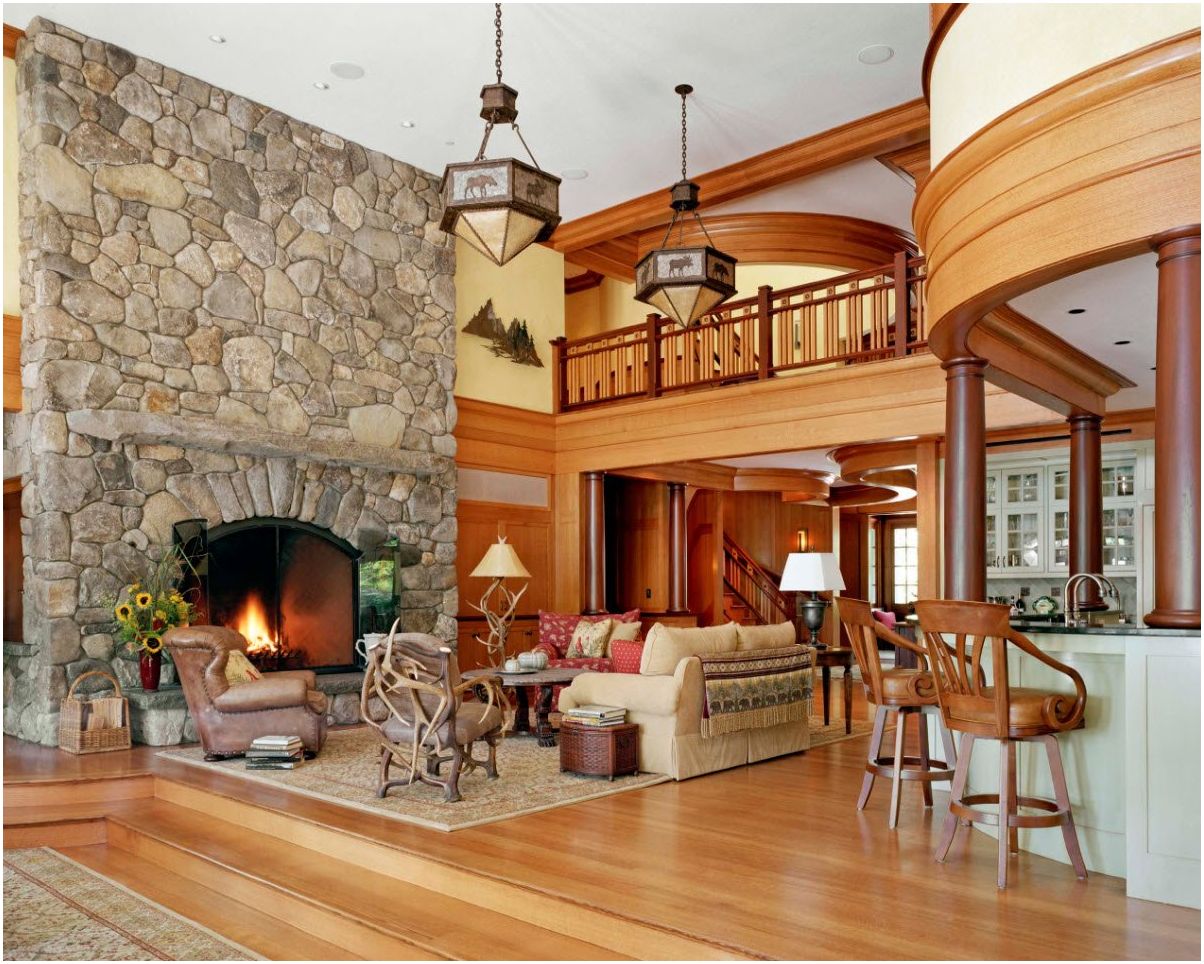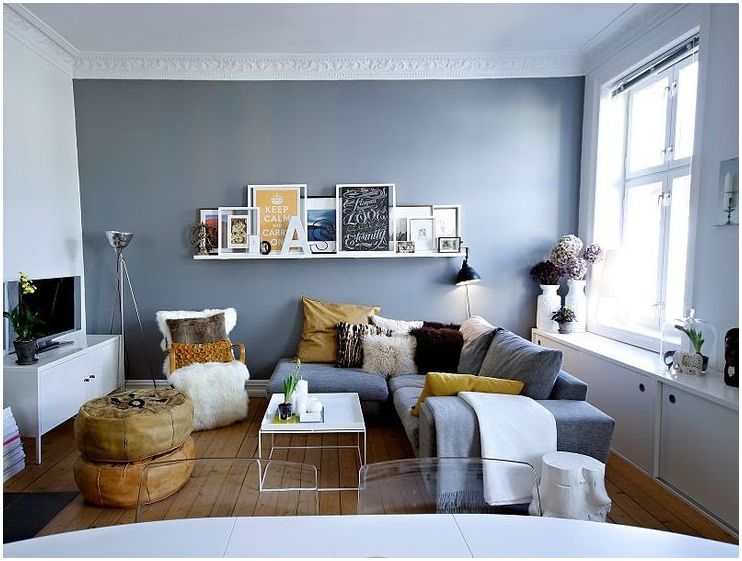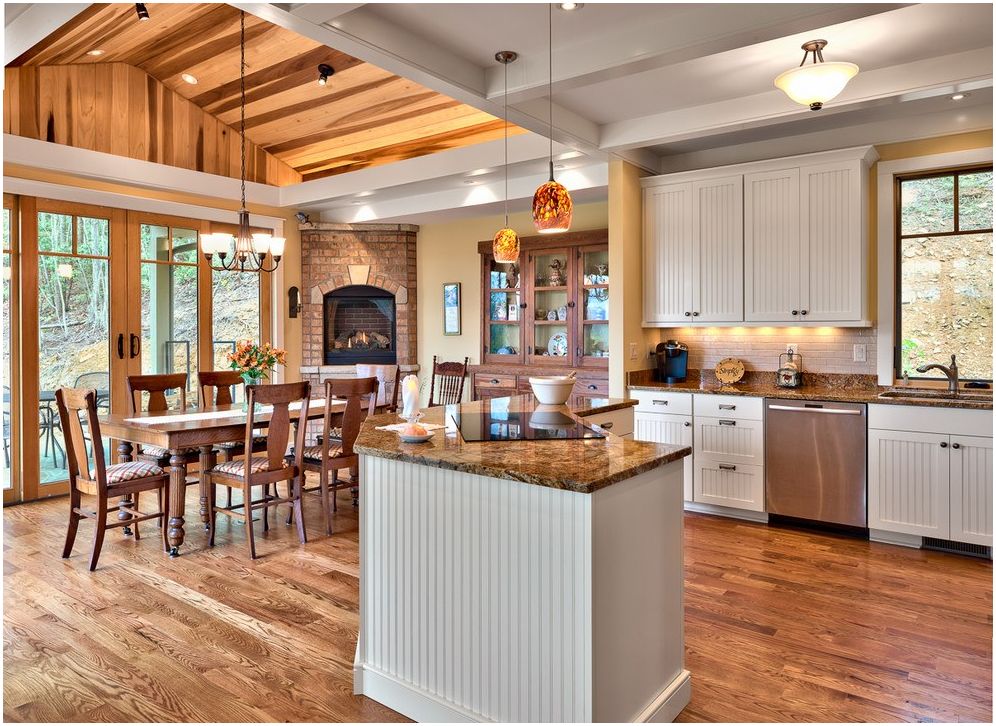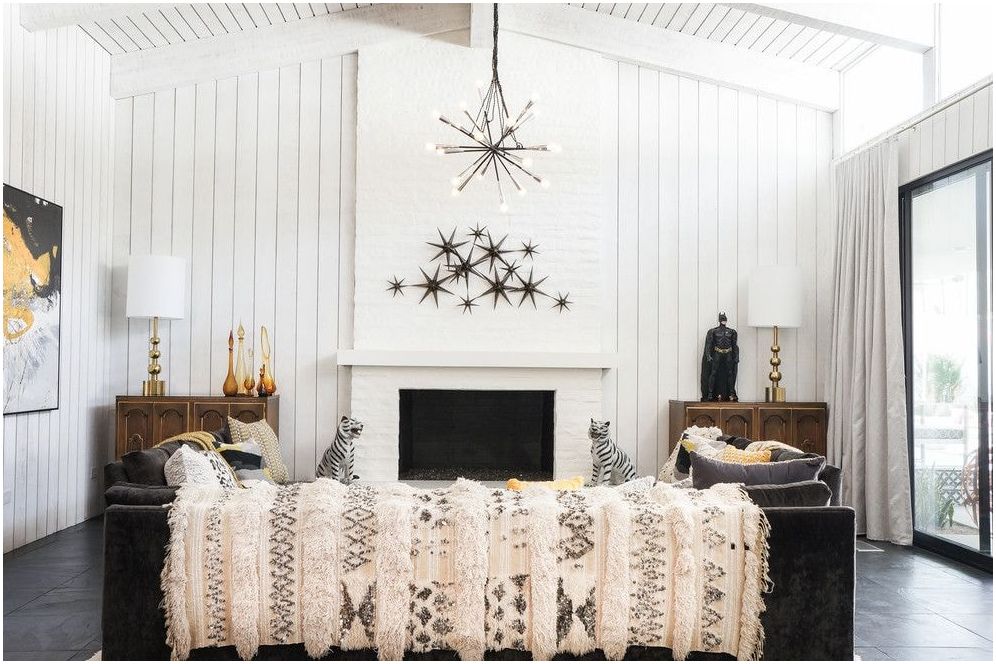 Bright elements
Pay attention to the latest trends: a clear dominance of one element, for example, a colored refrigerator or a wardrobe. The choice of style is often influenced by the appearance of the chairs, which in kitchens usually have a modern shape and color..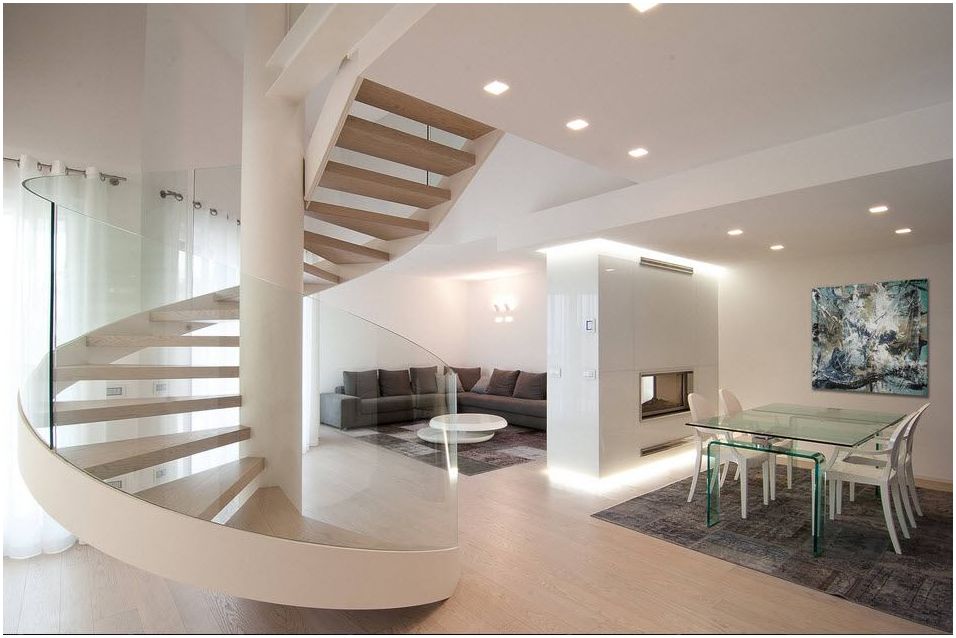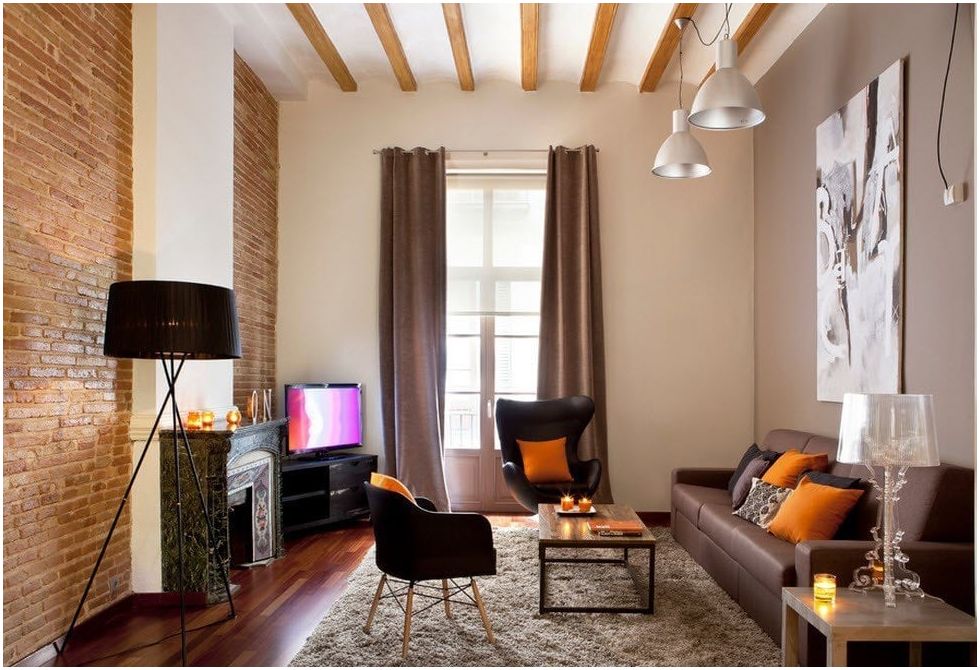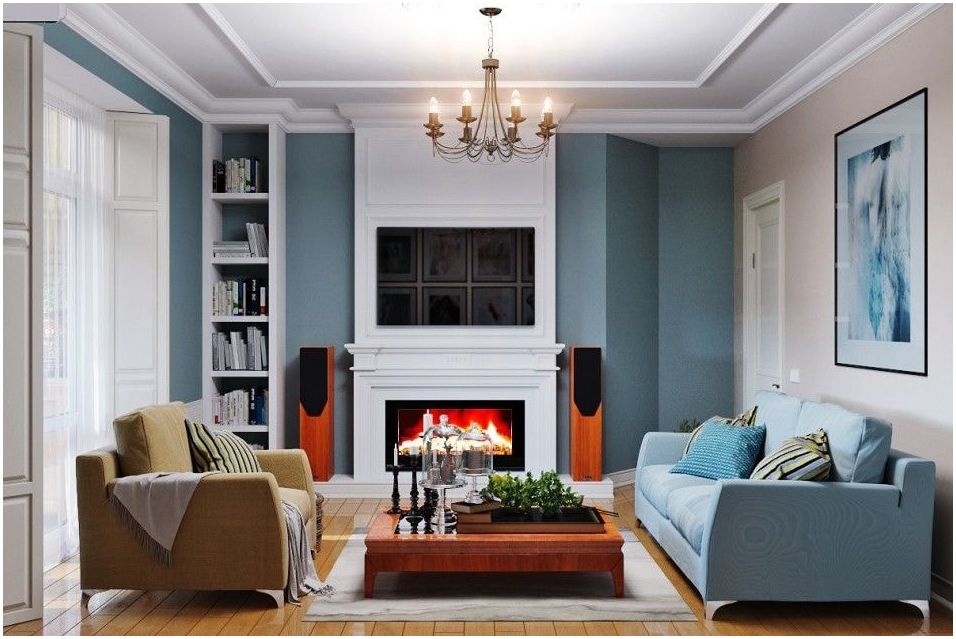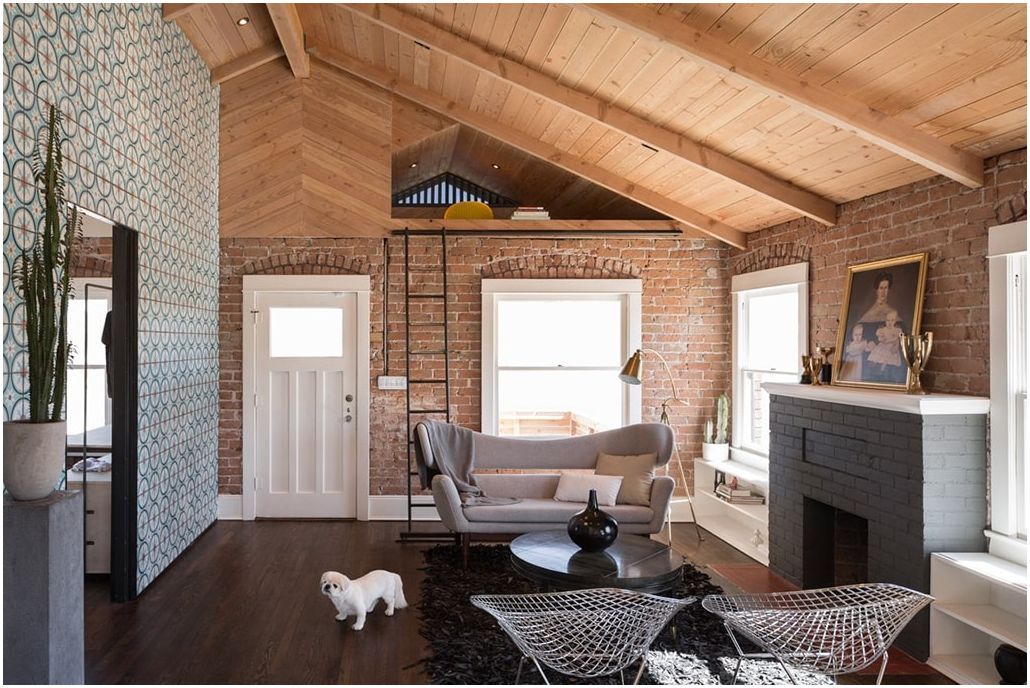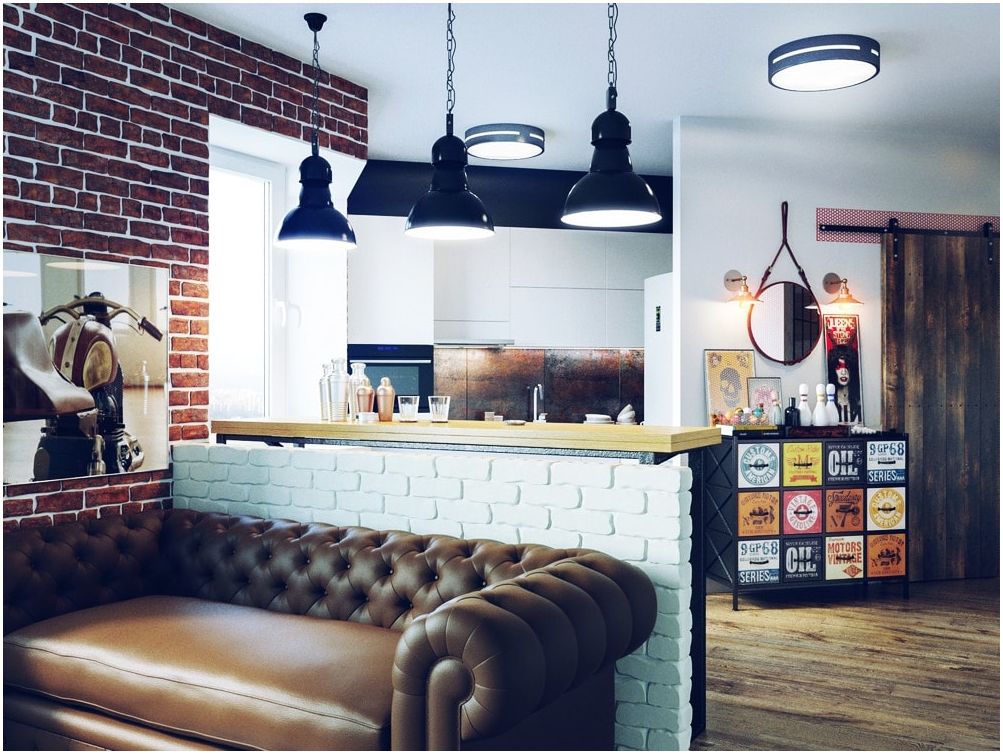 Preference for simplicity
Modern design is moving away from interiors weighted with decorative items in favor of the loft style, which is currently the most fashionable, including steel structures, cabinets without fronts, etc. But do not forget about minimalism, where everything should be hidden as much as possible..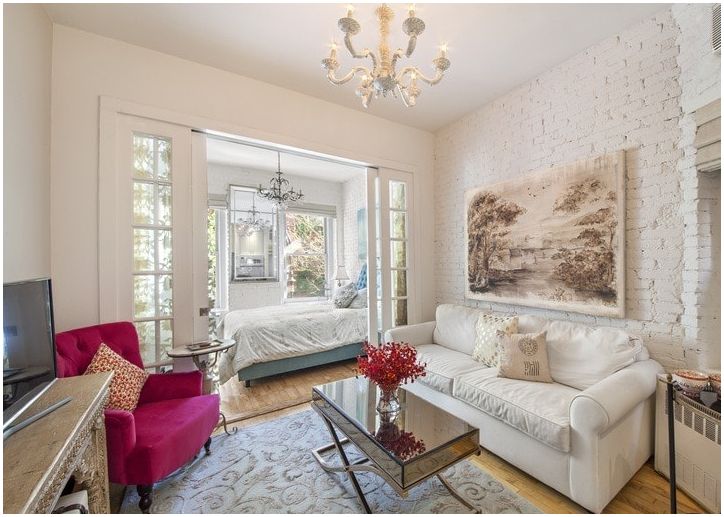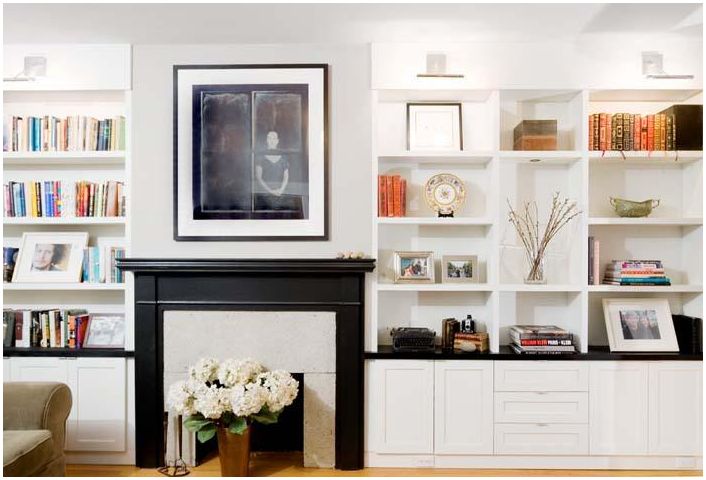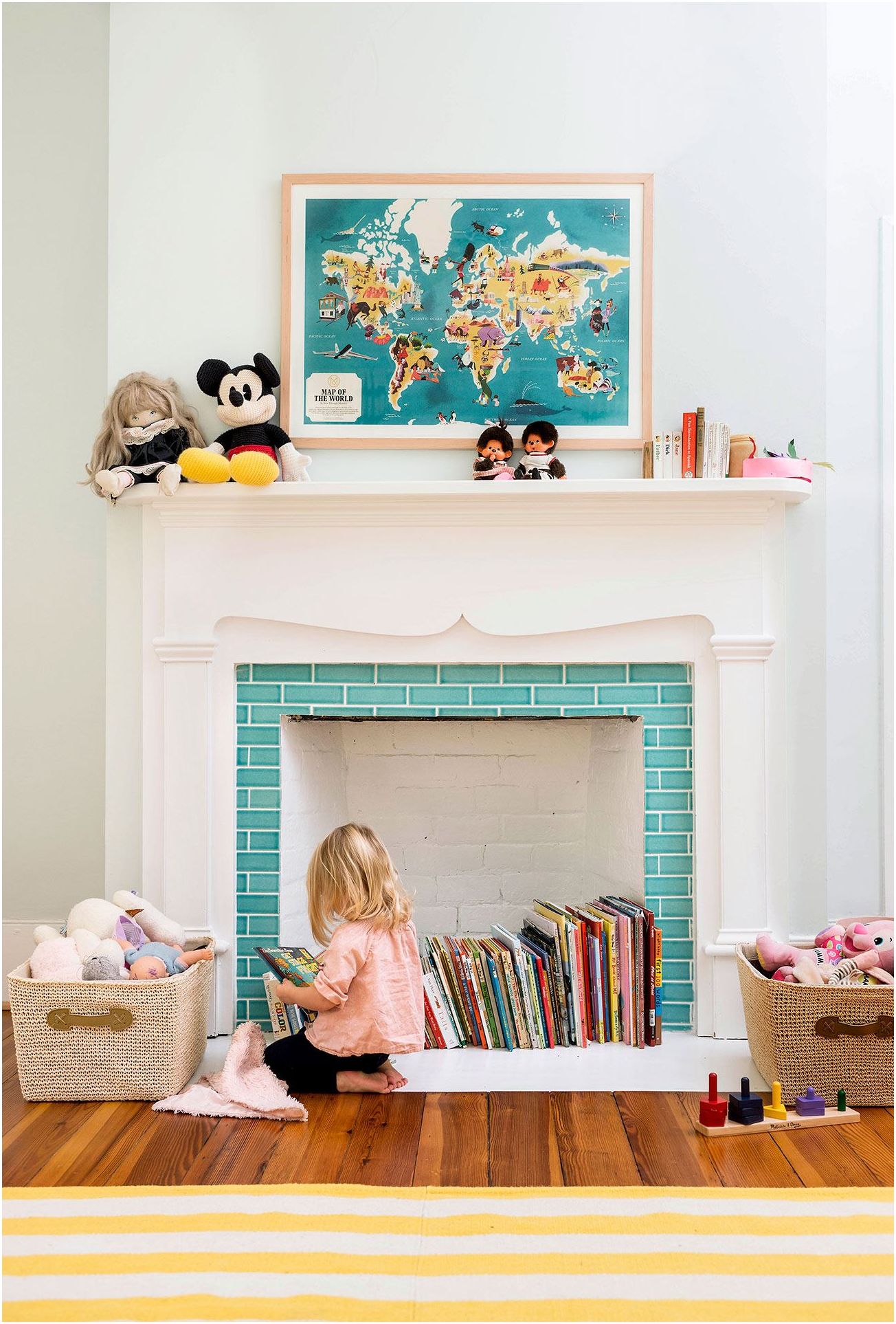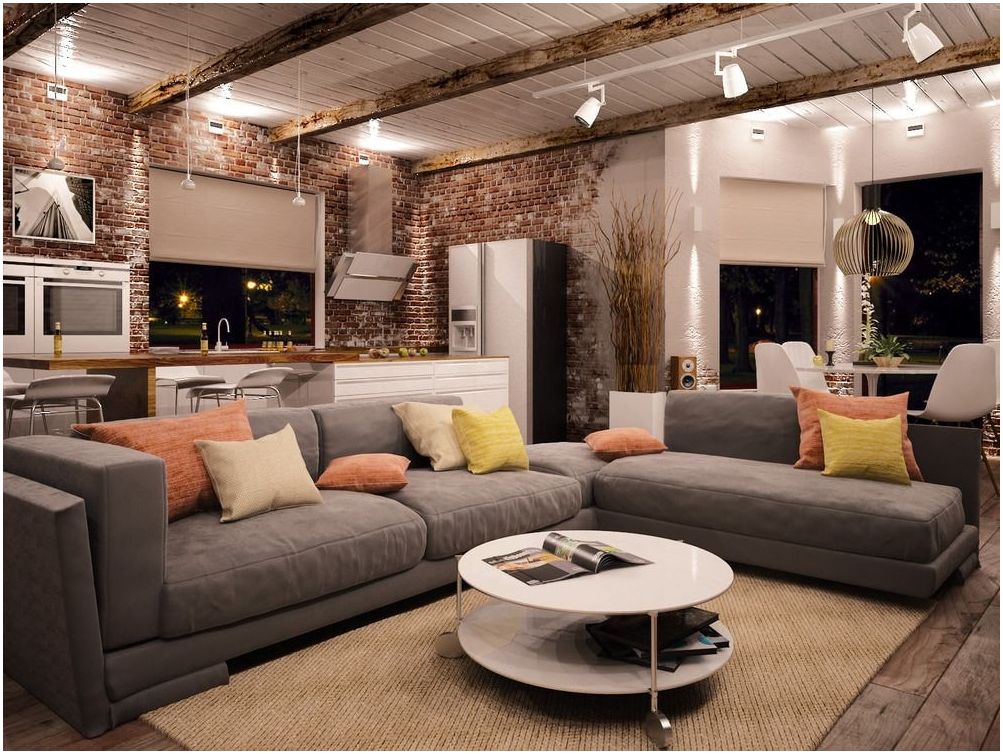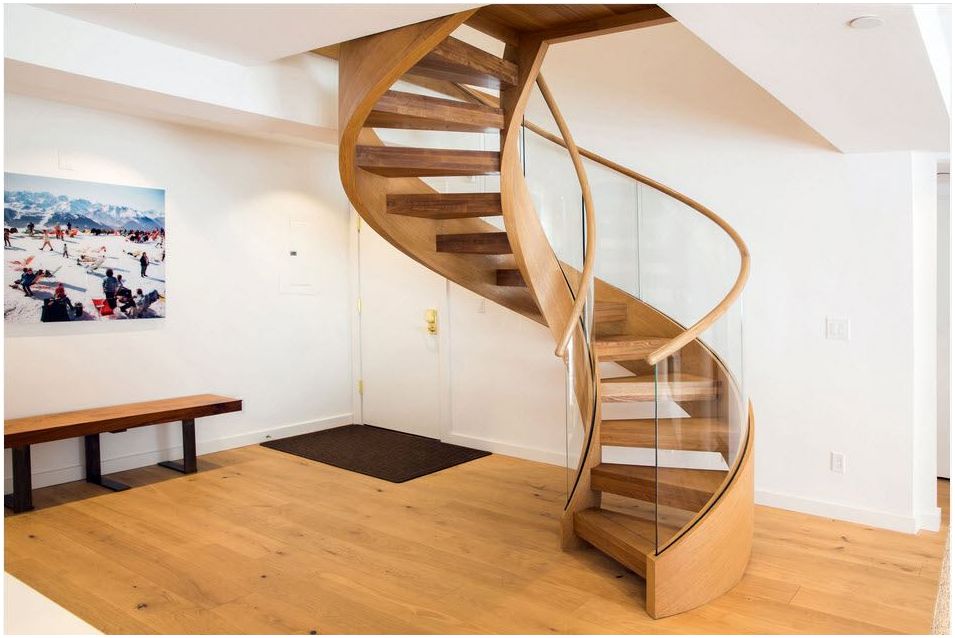 More mirrors and glasses
When choosing fronts for wardrobes, consider glass or mirrors. Thanks to the latter, you will have the impression of a larger space. Another glass piece of kitchen decoration can be a lamp. Reflective surfaces of home appliances are welcome.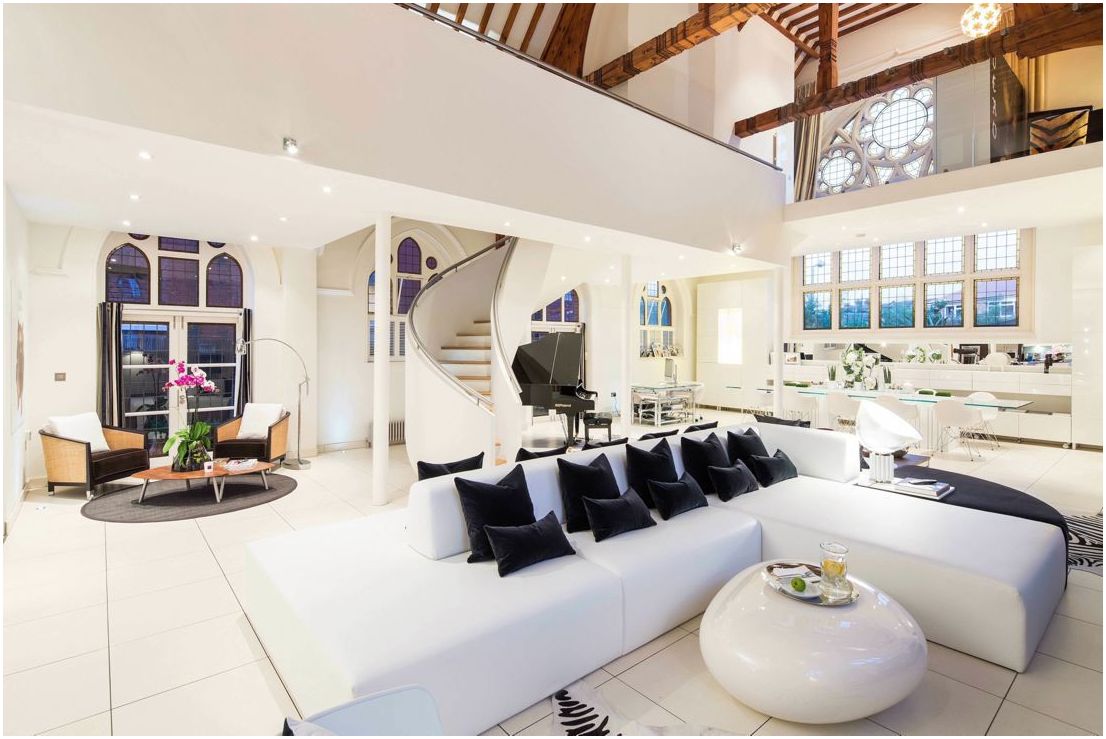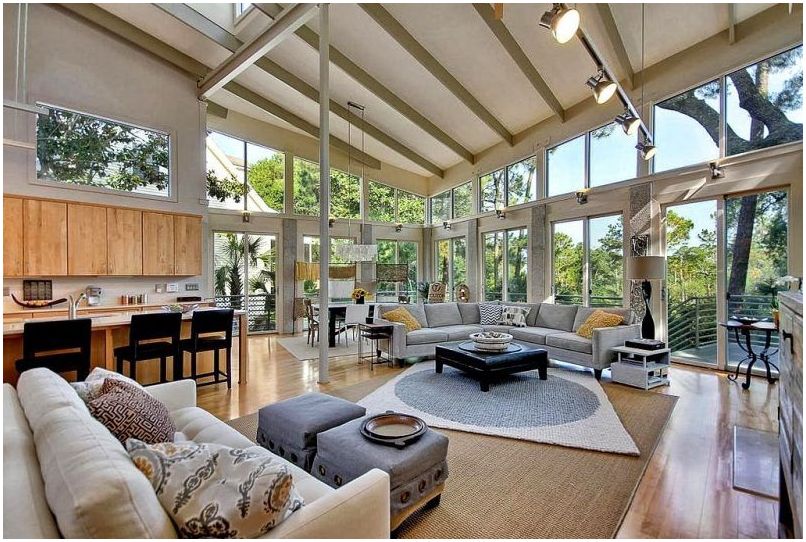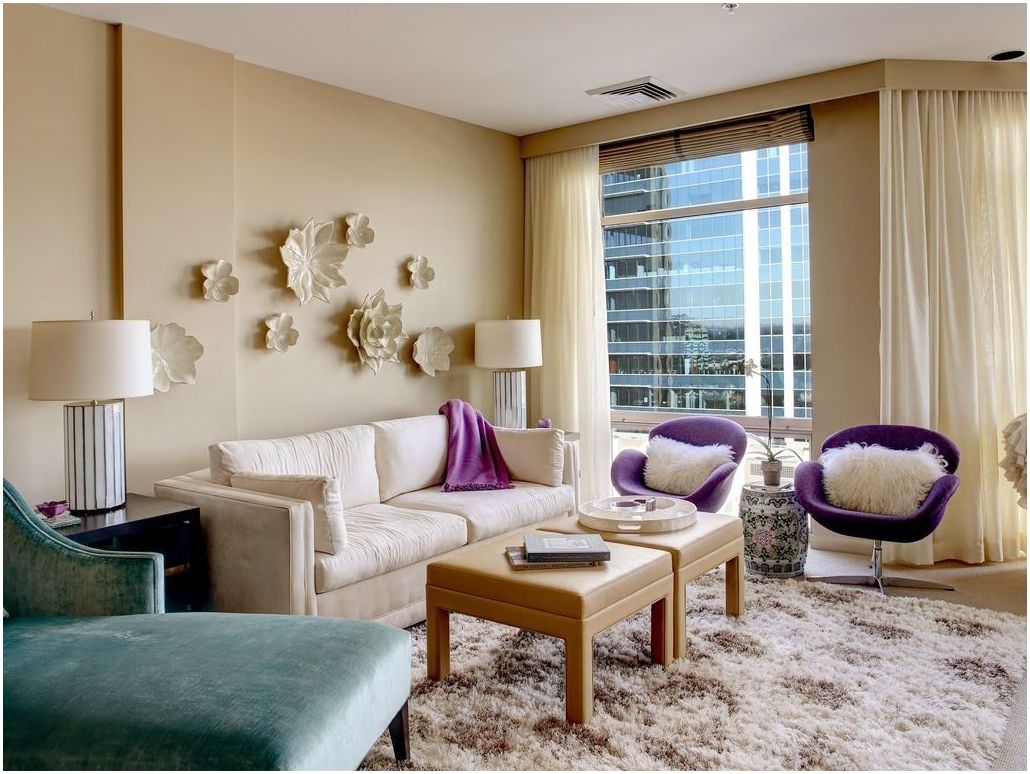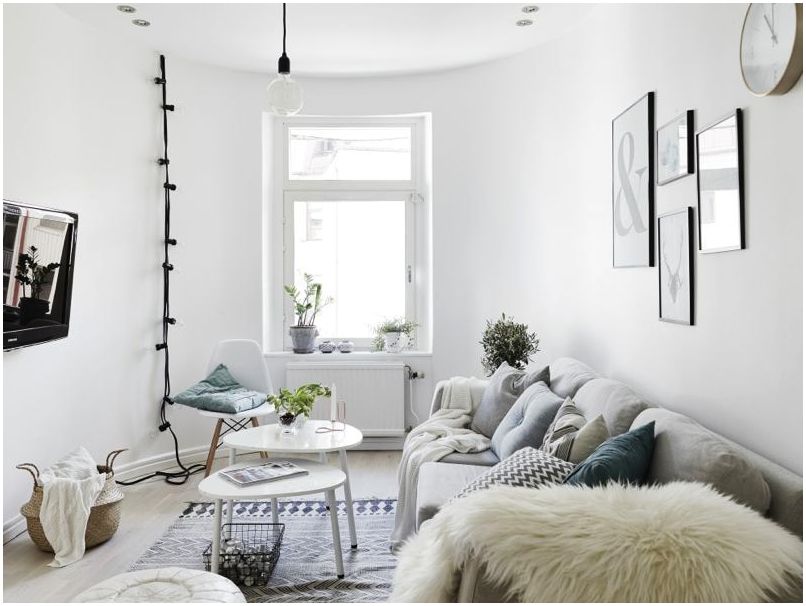 Kitchen-living room 14 sq. m
A modern kitchen is definitely an open room. The decision to create a studio allows us to take advantage of new trends in the design of living space. For example, using the same flooring in the kitchen as in other rooms in the day area provides an opportunity to make room boundaries smoother and the area to be visually enlarged. The most common way to connect a kitchen to a living room is to set up an island or peninsula. The modern kitchen layout uses a high bar, which can also function as a countertop for cooking. The kitchen island room is very trendy. In the open day area, besides the island, there should be a dining table. In a small apartment, where there is no room for such structures, a table located at the edge of the kitchen and living room also serves as a work surface and a place for eating during everyday and festive use..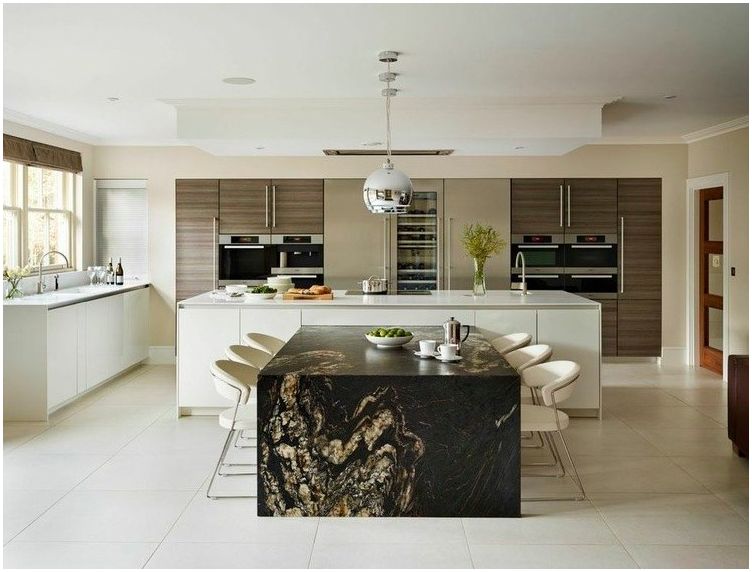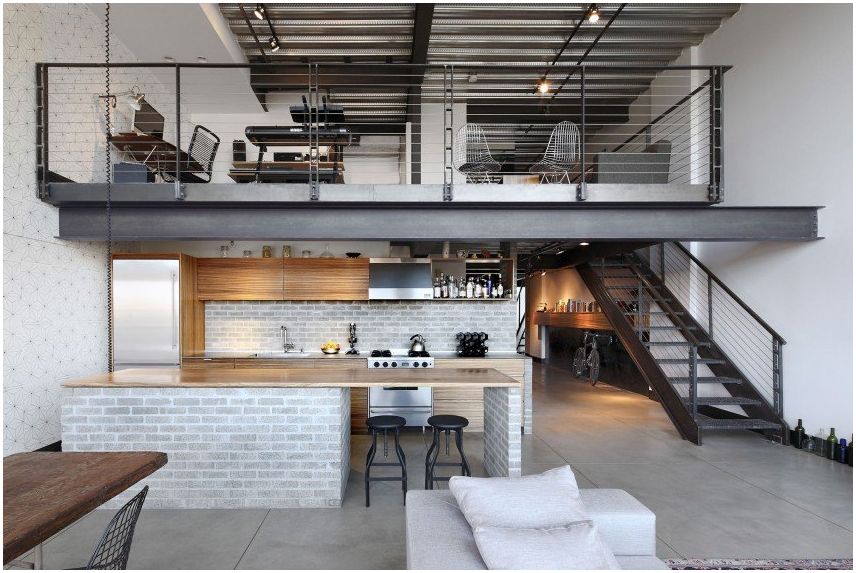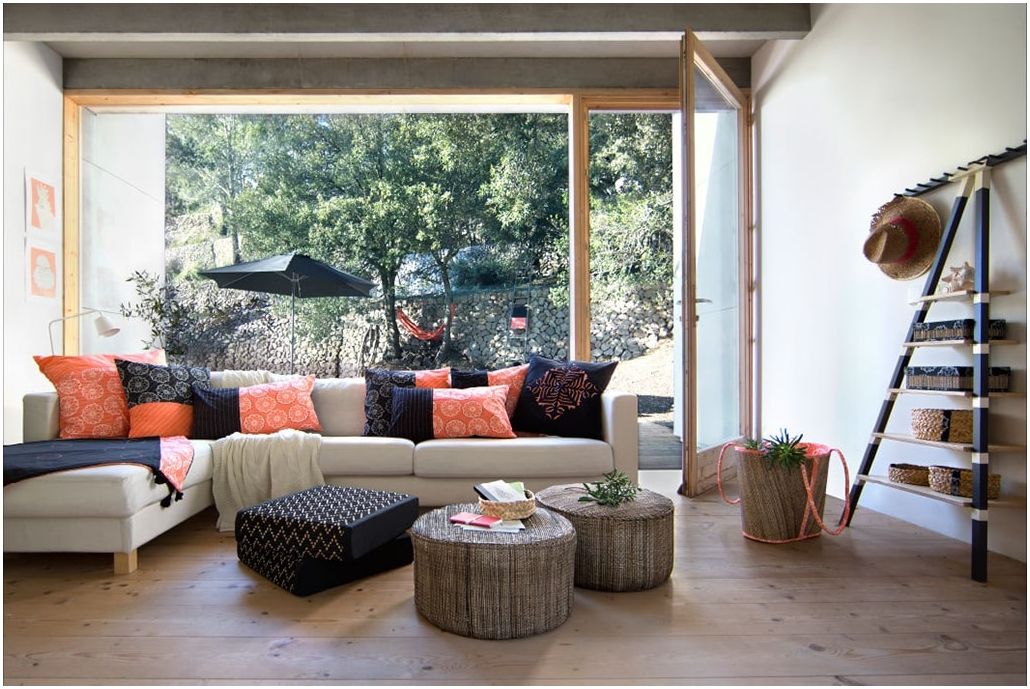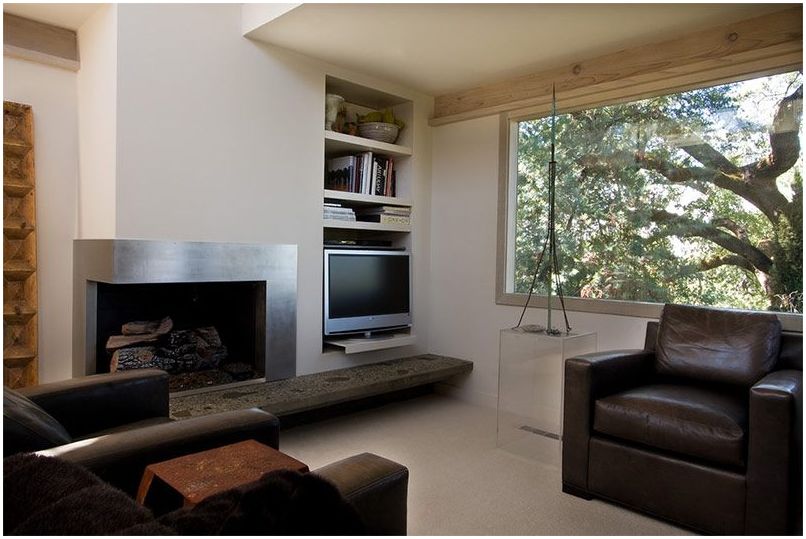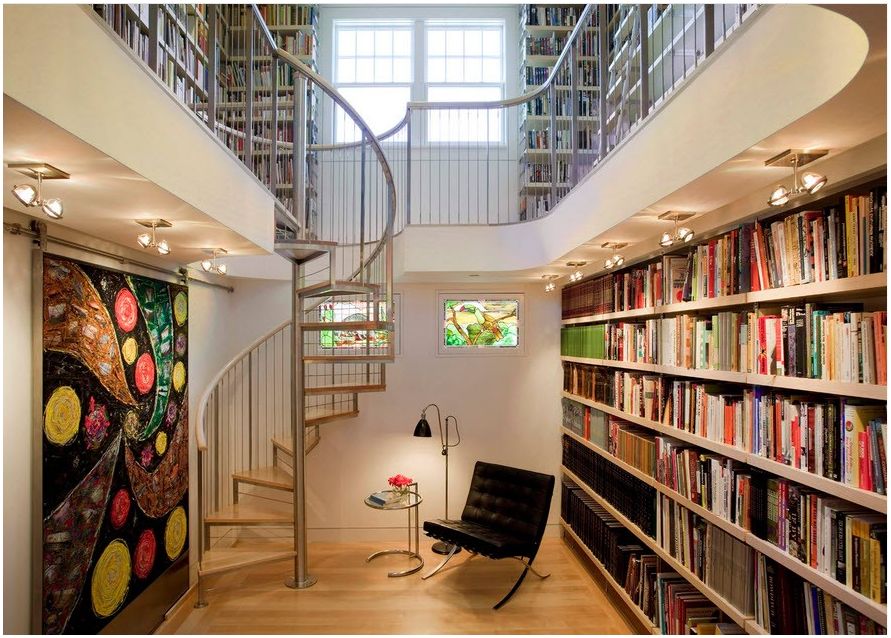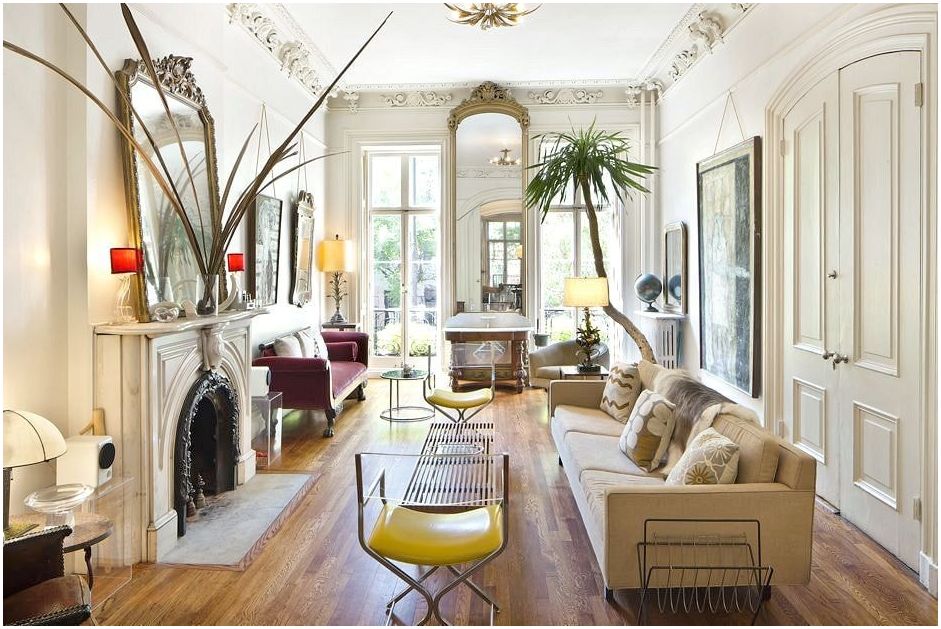 Ideas in the design of the kitchen 14 sq.m
Today the walls of modern rooms are adorned with brick, concrete, or natural stone such as white marble, which is also the countertop. The walls can also be covered with wallpaper in exquisite patterns. It is worth paying attention to copper accessories and lighting, choosing lamps in silver, black, copper or gold, you will emphasize your knowledge of fashion trends. When designing individual areas and deciding which furniture shapes to choose, think about colors. Remember that whites and grays brighten up poorly lit interiors. But in such rooms, beige, orange, copper, gold, pearl will look great. They should be combined with wood in a warm and even dark shade. A tree on the floor is a hit of recent years.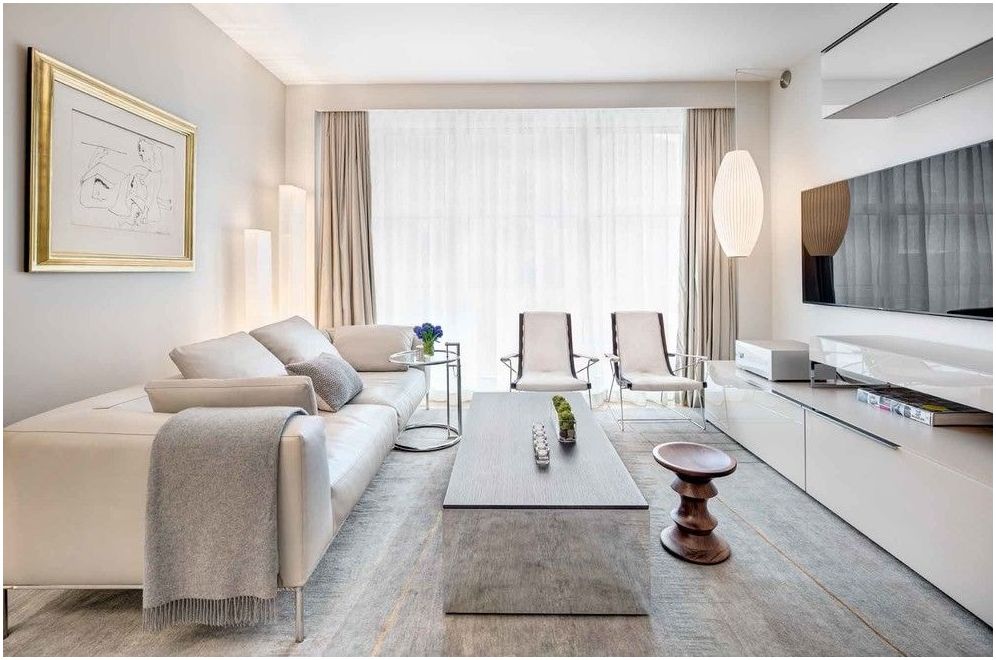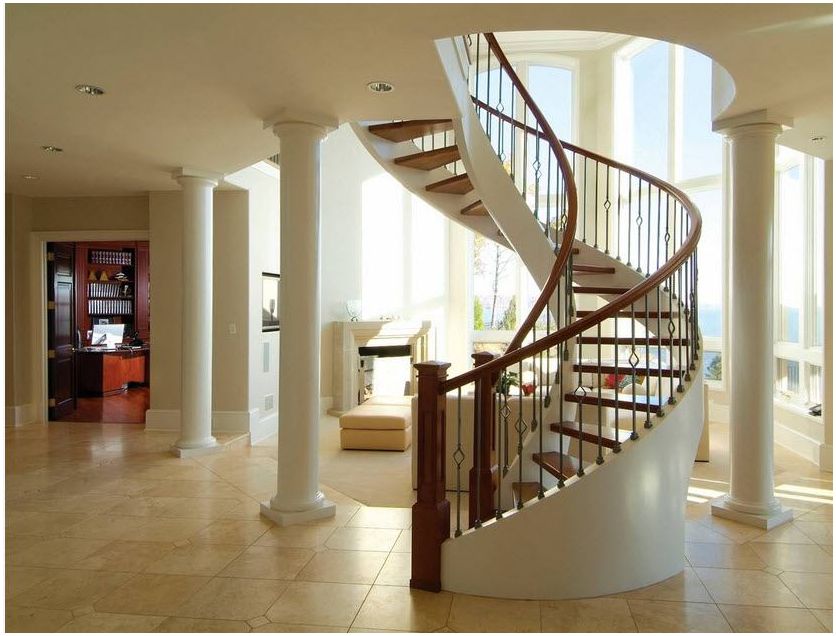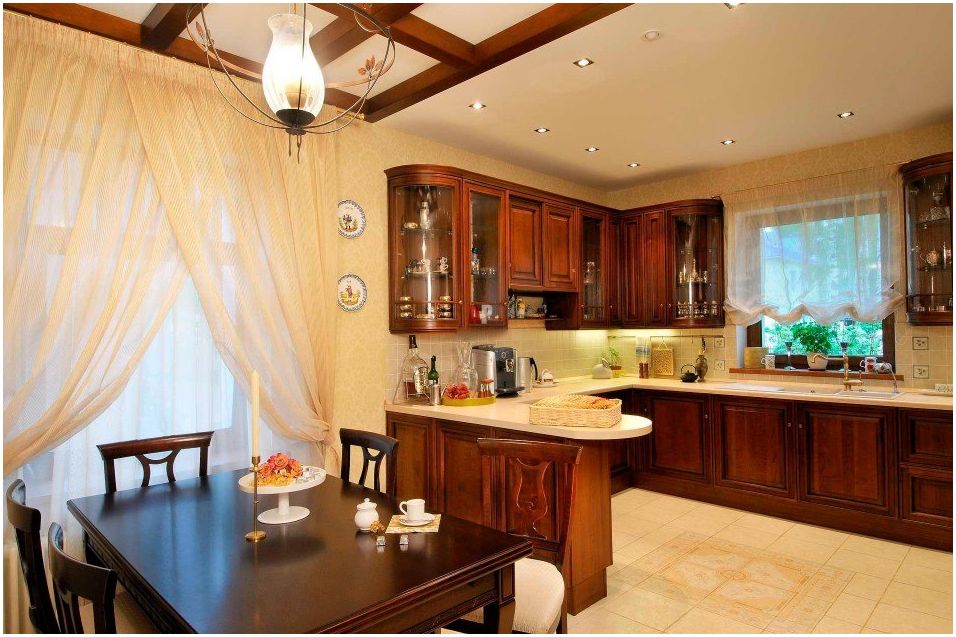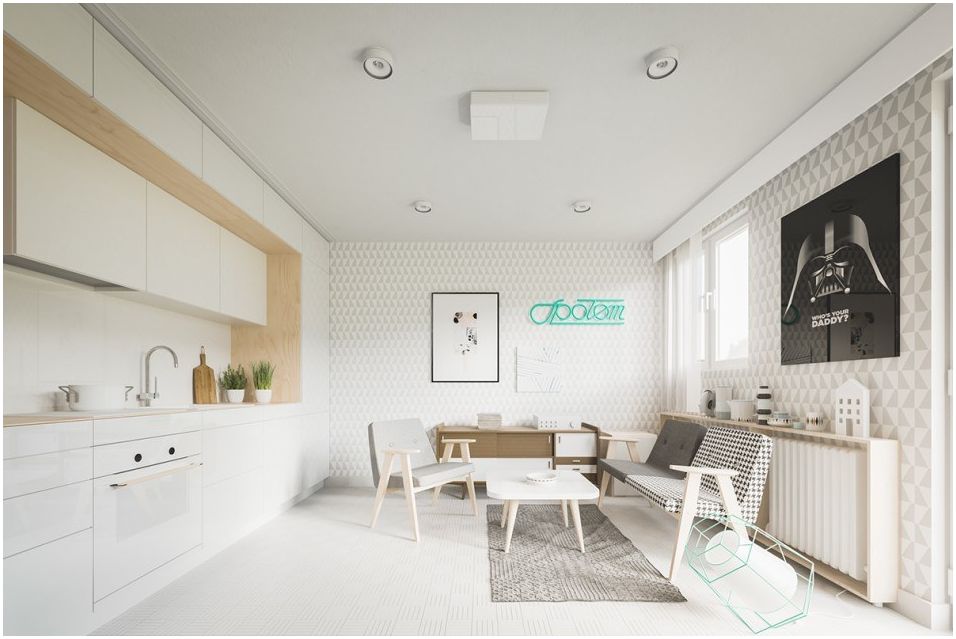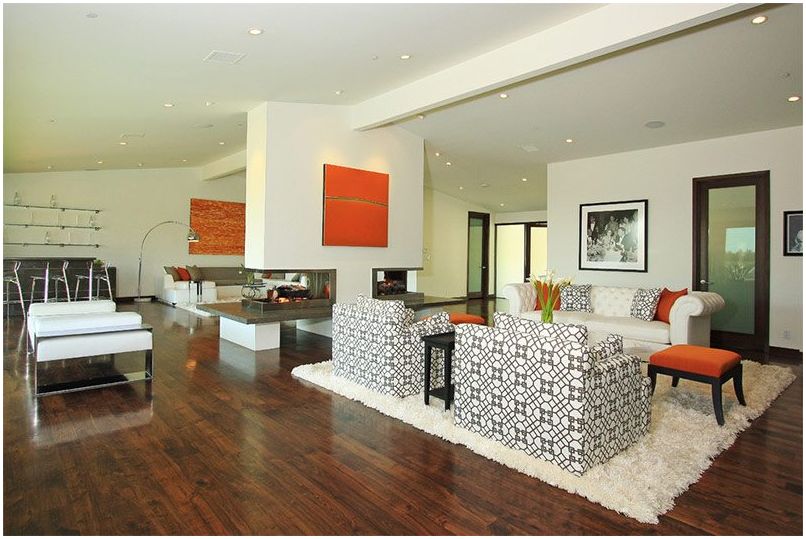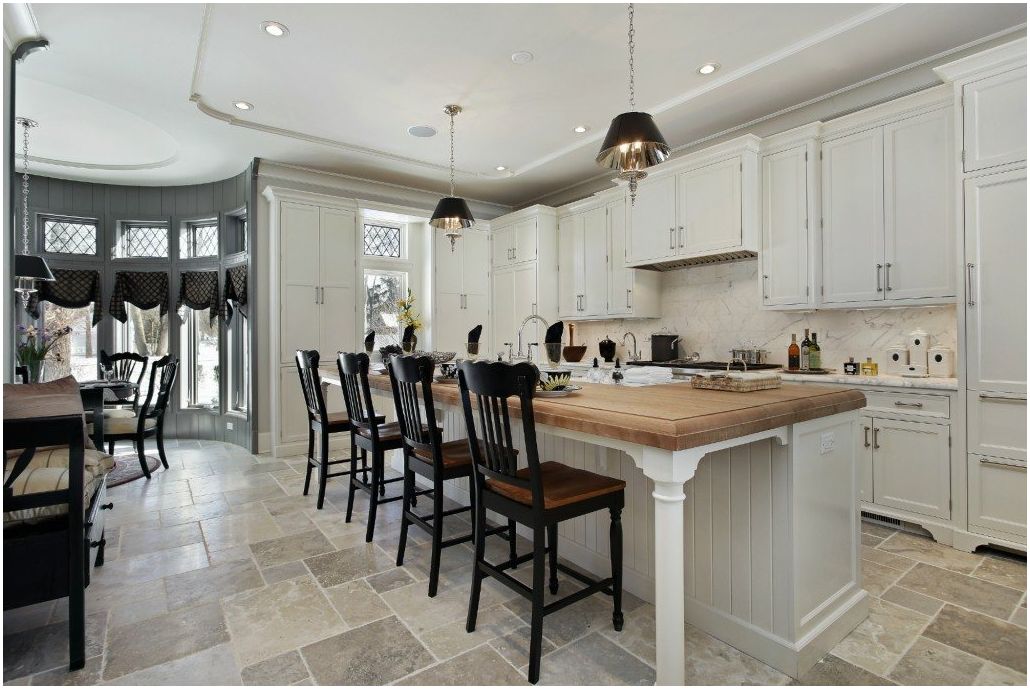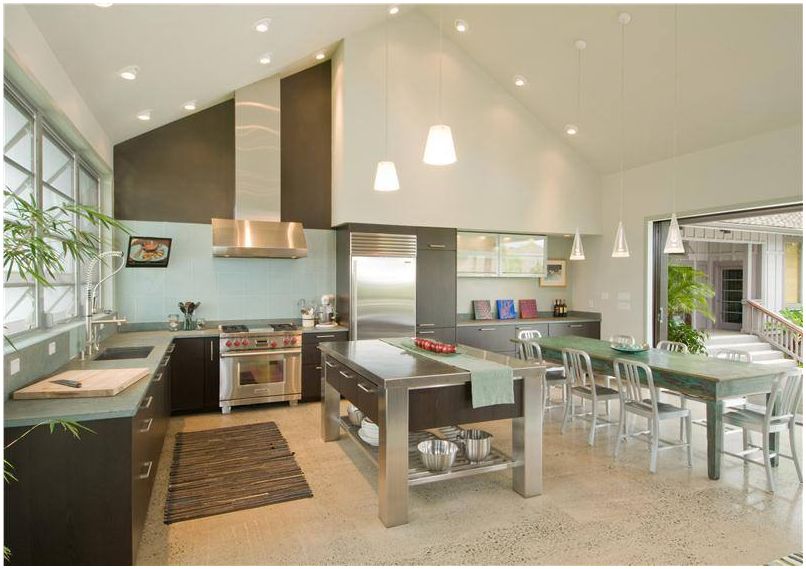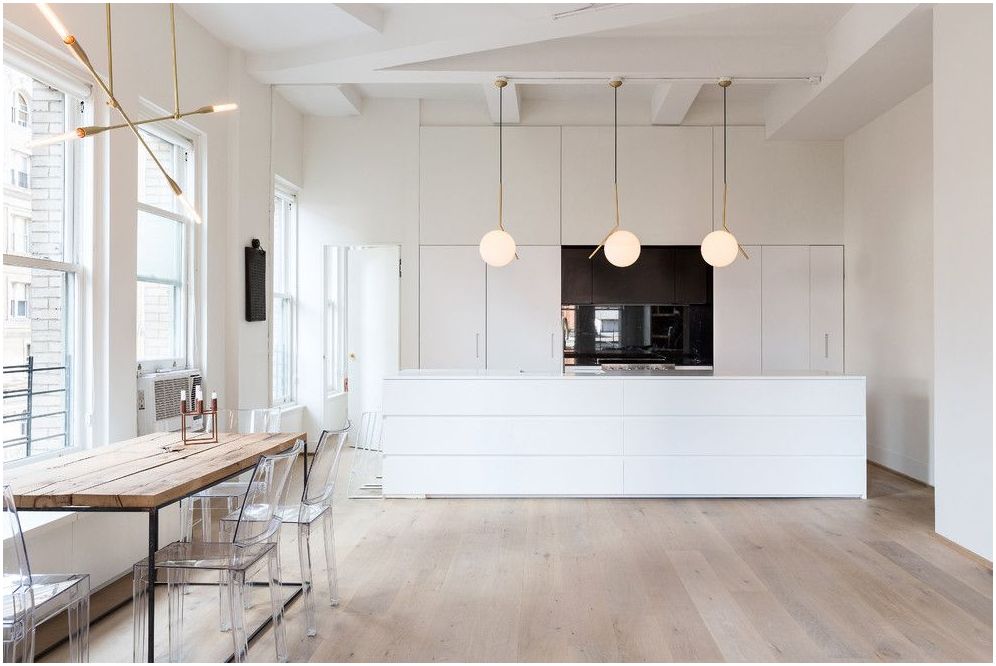 The secret of the perfect kitchen lies in the skillful design of all the areas used. First of all, they must be functional, therefore furniture manufacturers create specialized solutions for a kitchen of 14 sq. m, so that everyone feels comfortable in it.
Good luck!