The design of small kitchens is a hackneyed topic, but always relevant. There are many recommendations on this score, but in this article we have collected for you several non-standard and interesting techniques that will help make a small-sized kitchen as ergonomic and visually spacious as possible..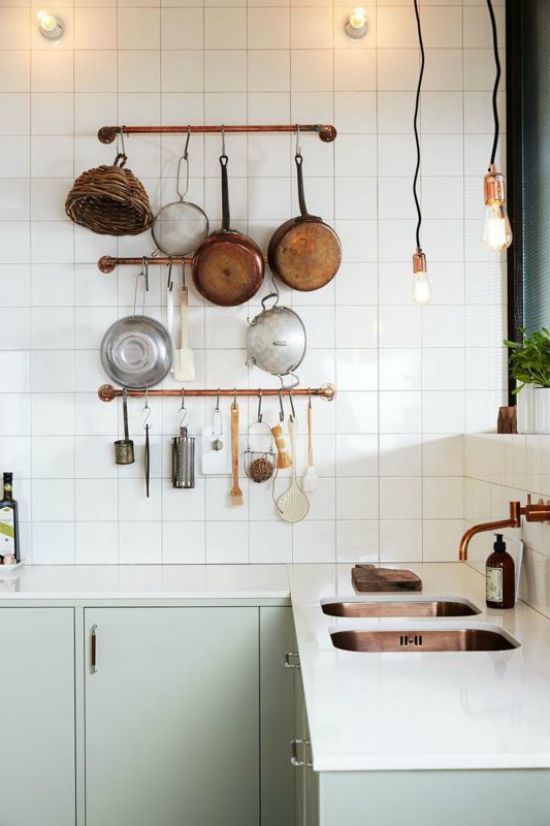 White kitchen with a bright accent
Designers unanimously insist that small rooms should be decorated in light colors – this is probably known to everyone. Proceeding from this, for the interior of a small kitchen you cannot find a more suitable color than white (especially since today white interiors are in favor). However, a pure white kitchen can seem too "sterile" and boring, so we recommend putting one bright accent in the design. It will not only bring the interior to life, but also serve as a focal point..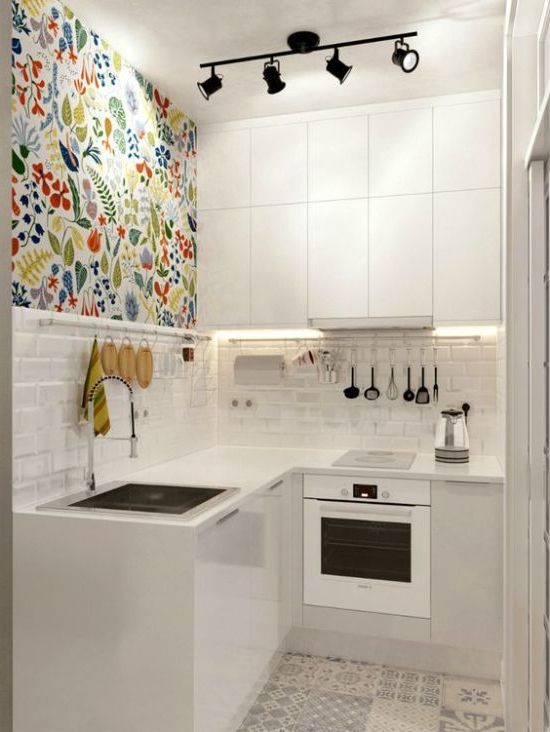 Minimalistic window decoration
Recently, window decoration has been, in principle, reduced to a minimum, and even more so in the kitchen. If we talk about modern stylistic trends, then here it is better not to drape the window with textiles at all, but to allow sunlight to freely enter the kitchen..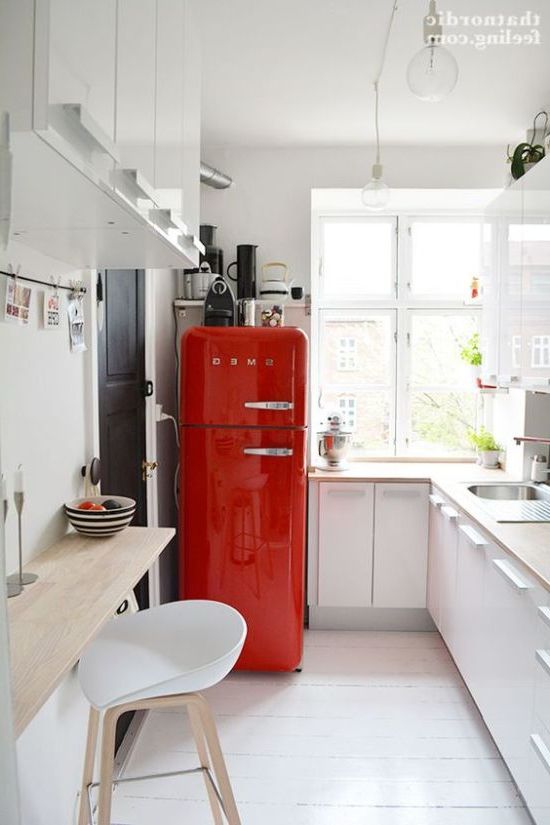 Additional work surface
If you don't cook often, but spend a lot of time in the kitchen, then it makes sense to think about additional work surfaces that you can hide if necessary so that they do not take up extra space. So, it can be a folding tabletop or a pull-out table, as in the photo.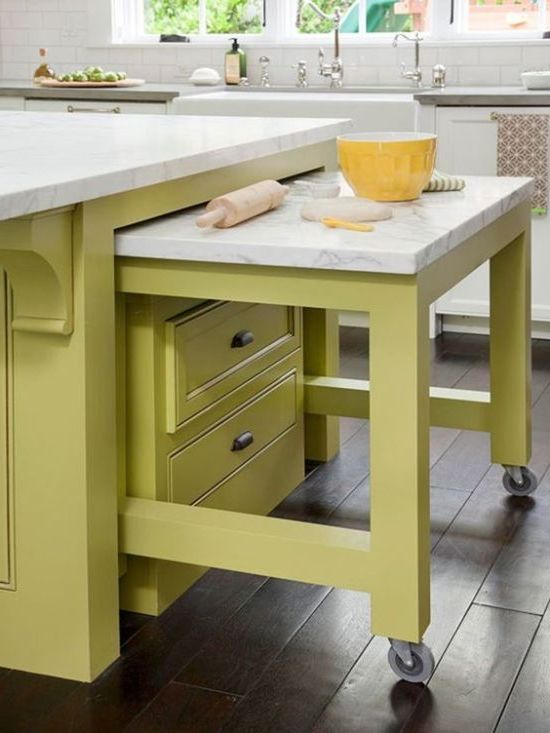 Magnetic board
Wall magnets are often used to store knives – handy and stylish. But with a certain amount of imagination, you can use magnetic boards for other kitchen utensils. For example, spice jars with magnets look very good and do not take up extra space..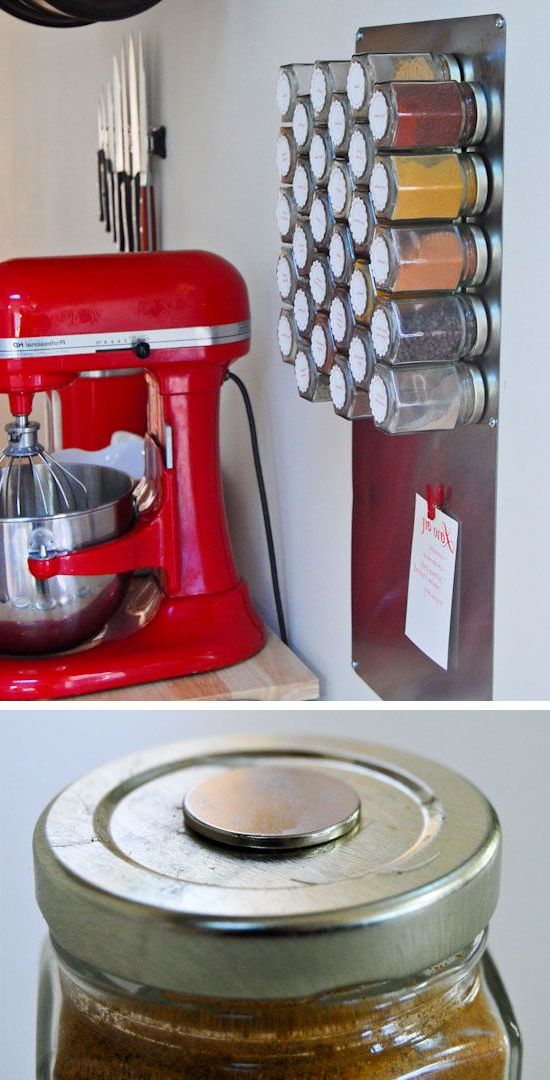 Roof rails for everything
Pans, cups, spoons and other kitchen utensils do not have to be hidden in drawers and cupboards. It is better to leave this place for unsightly objects, which are better not to be displayed in a prominent place. For everything else, you can use rails and hooks – this will be much more convenient and economical in terms of free space. In addition, kitchen utensils on hangers are a wonderful kitchen decor..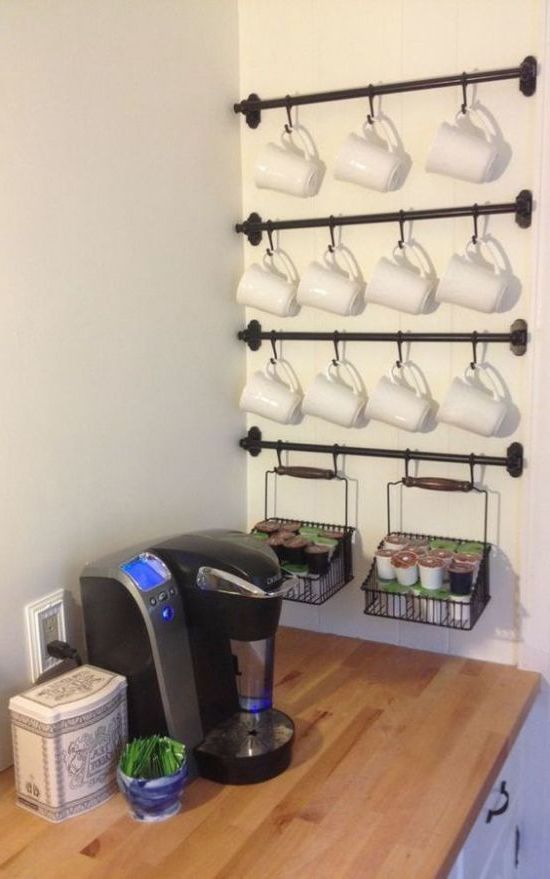 Open shelves
A simple but very effective technique in any small room is open shelves. Why, as they say, invent a wheel and think about how to expand the kitchen area, if with the help of simple shelves you can use every centimeter of the already available space, including above the door.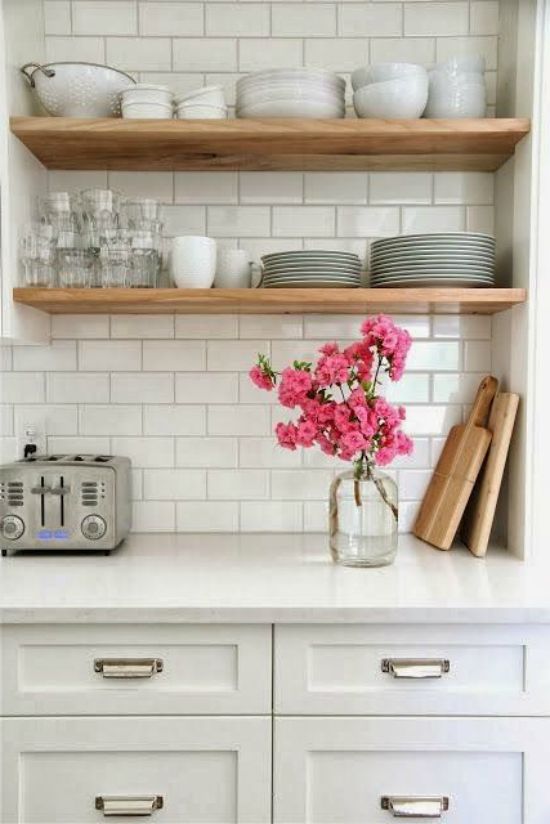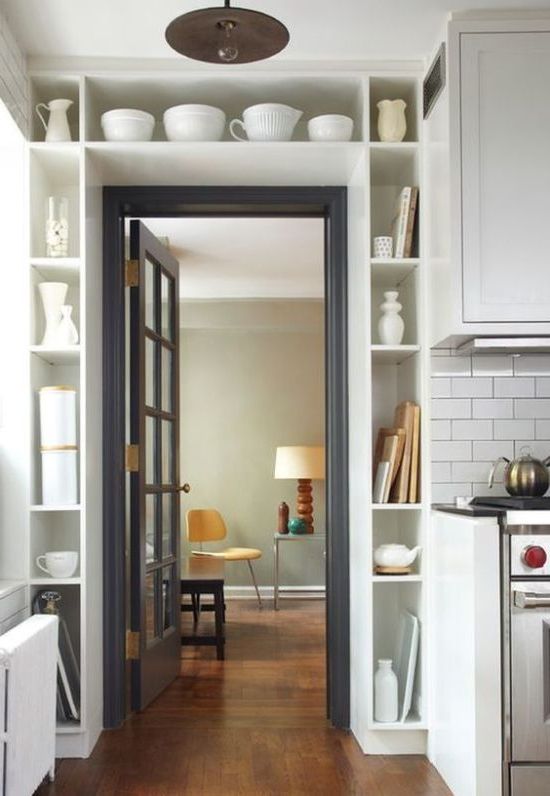 Built-in oven
Built-in household appliances are an irreplaceable invention for small kitchens. However, many believe that the oven can only be built into furniture. Meanwhile, he can find his place in the wall.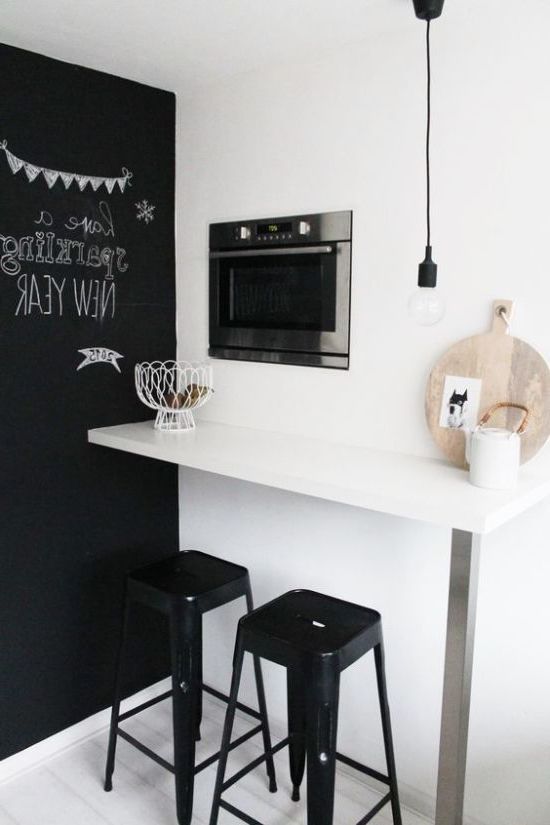 Console bar
No matter how small the kitchen is, most often the dining area is organized here. And if you do not plan to gather a large number of people at the table, we recommend that you do not clutter up half of the free space with a dining table or a bulky bar counter. There is a more compact option – a cantilever bar counter.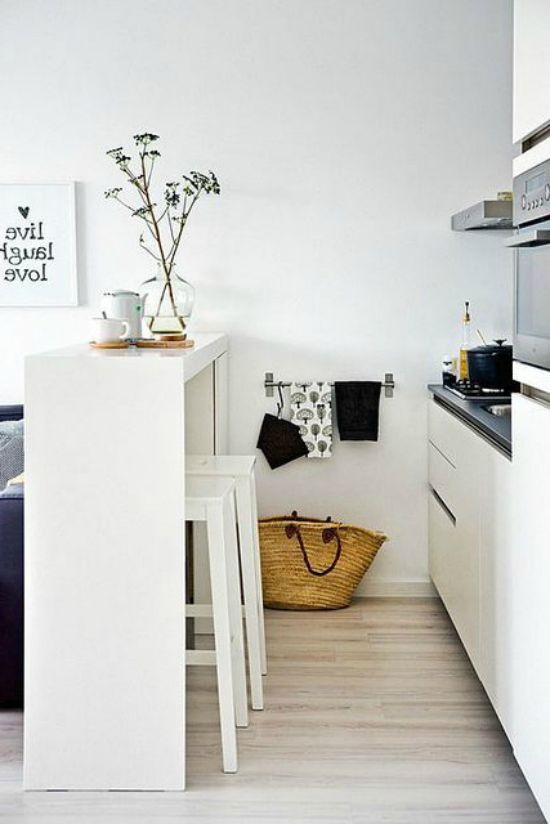 If the kitchen has a pantry
With a well-organized storage system in the kitchen, the pantry may not be needed at all, but if it is directly adjacent to the kitchen, then why not combine them? This can give your kitchen a couple of extra square feet..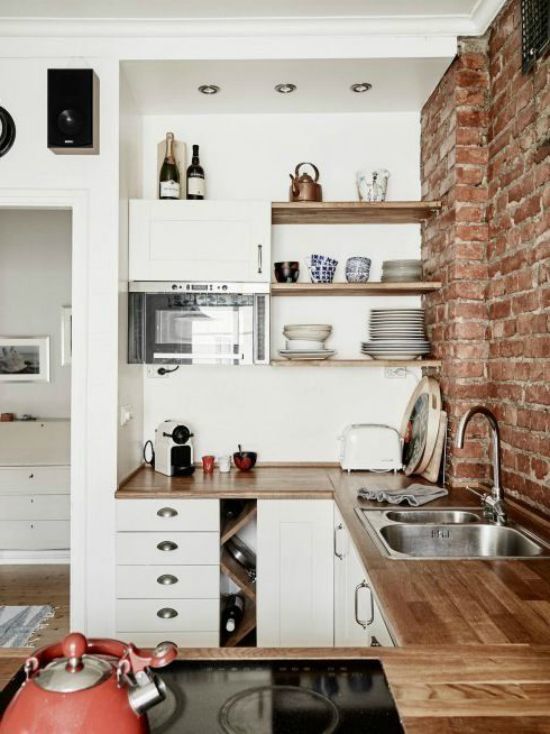 Angles in business
Finally, I would like to say that with a shortage of space in the kitchen, leaving the corners unused is akin to a crime against yourself. There are a lot of options for using kitchen corners. We suggest at least two.