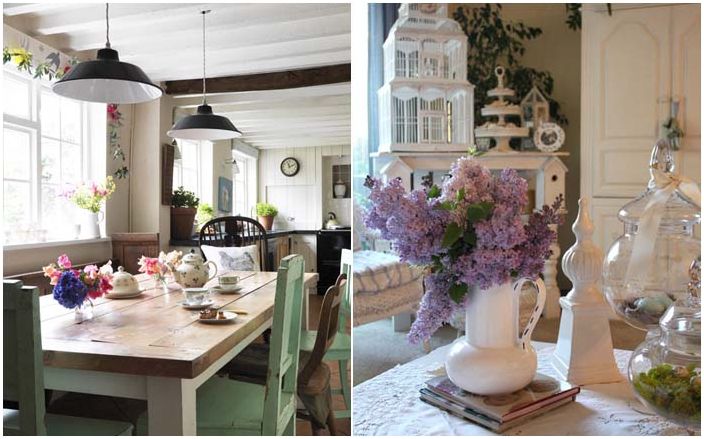 Beauty and tenderness of kitchen in style «shabby chic»

A little femininity, a little rustic charm and you get an interior that designers call «shabby chic». Here's an overview of 20 elements you need to create a stunning kitchen that you won't want to leave..
1. Cream tones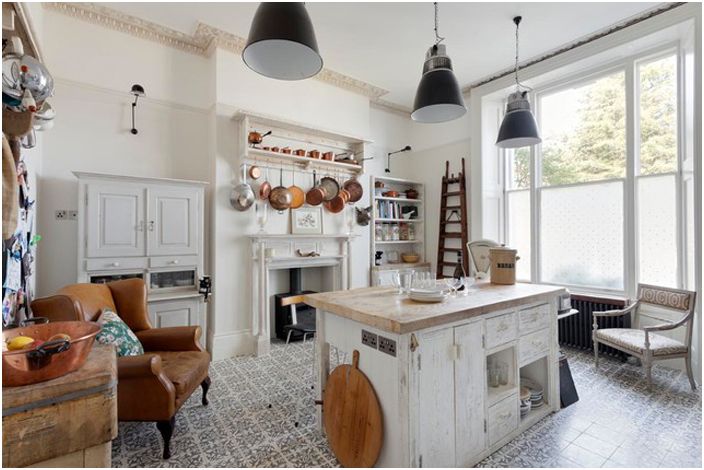 Cream tones
Dark background for «shabby chic» does not fit at all. The room should be bright, bright and open, so the choice should be stopped on a creamy palette.
2. The right kitchen apron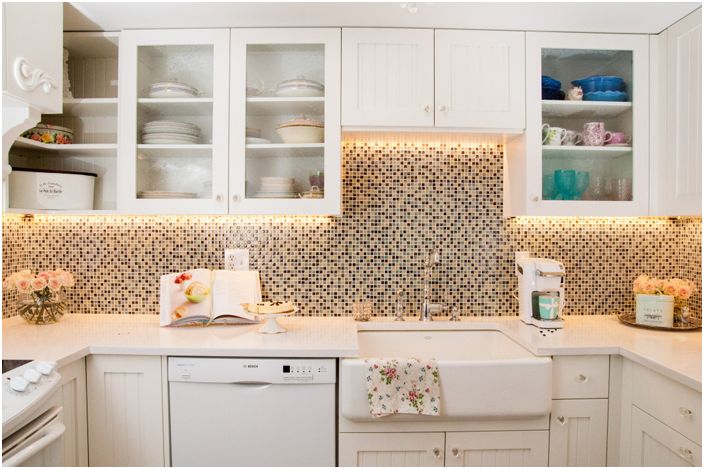 The right kitchen apron
In addition to color, you need texture, so when creating a kitchen apron, it is best to give preference not to elegance, but to originality and saturation..
3. Wooden objects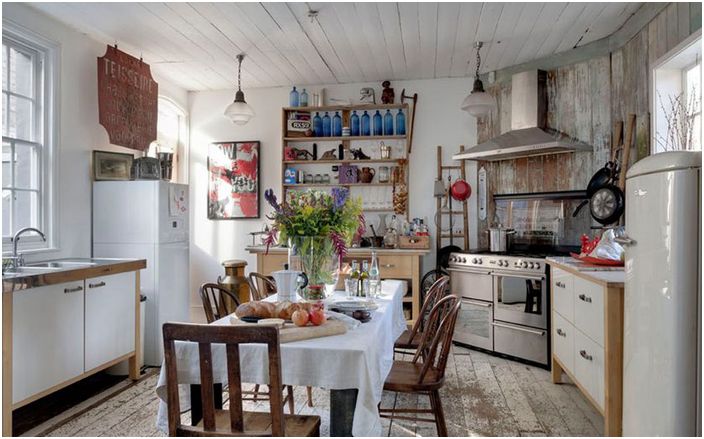 Wooden objects
There shouldn't be any problems with this element. It can be chairs, a kitchen island, and bedside tables. They will help create a rustic charm.
4. Textural variety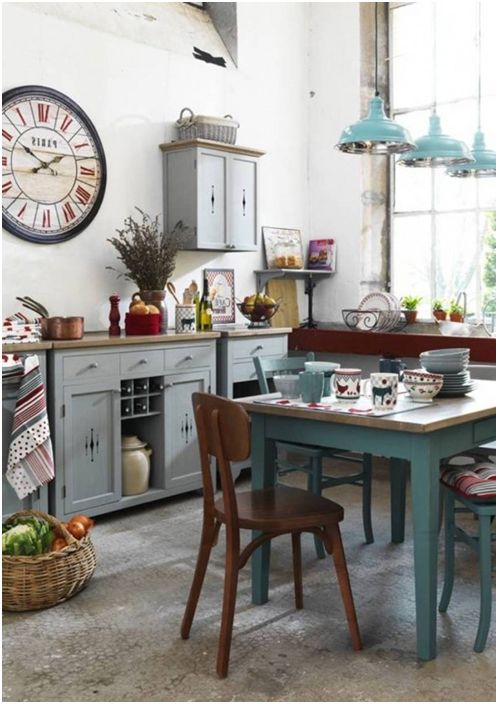 Texture variety
From tablecloths to decor, everything matters, everything should be textured, layered and not always graceful and elegant. And by no means restrained and strict.
5. Fresh flowers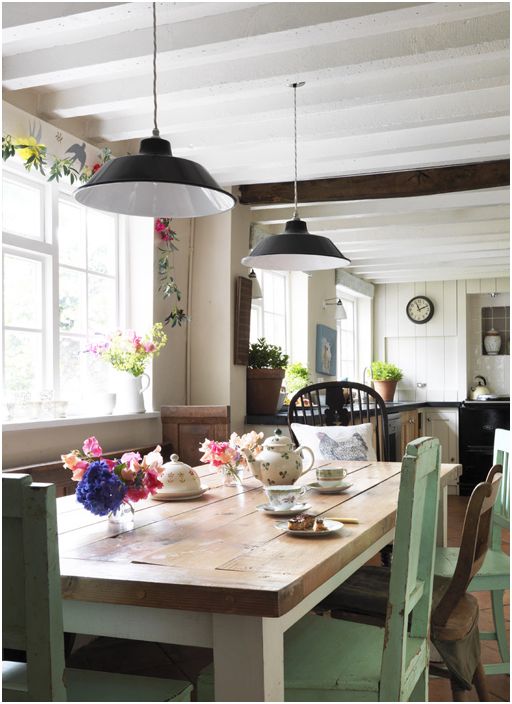 Fresh flowers
To add femininity to the rustic style, fresh flowers are a must in the room. However, it is worth noting that they will come in handy in any interior, since they fill the room with life..
6. Rosy something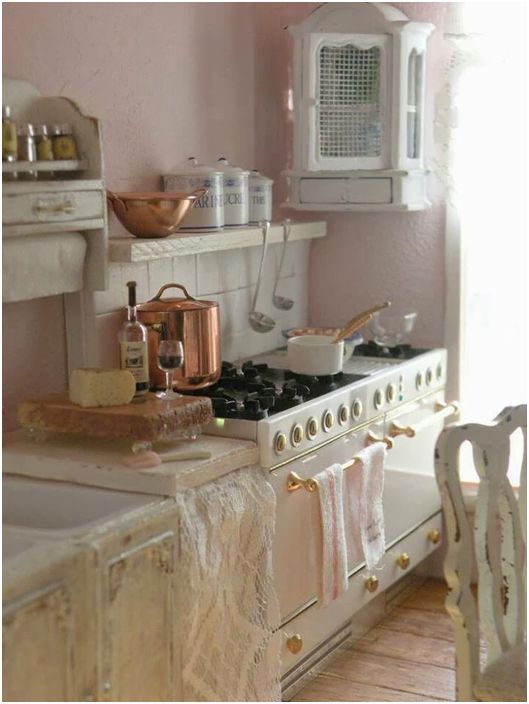 Rosy something
Since we are talking about shabby chic, then several elements should be in pink. Something somewhere on the walls, shelves, windows, some small accents.
7. Old furniture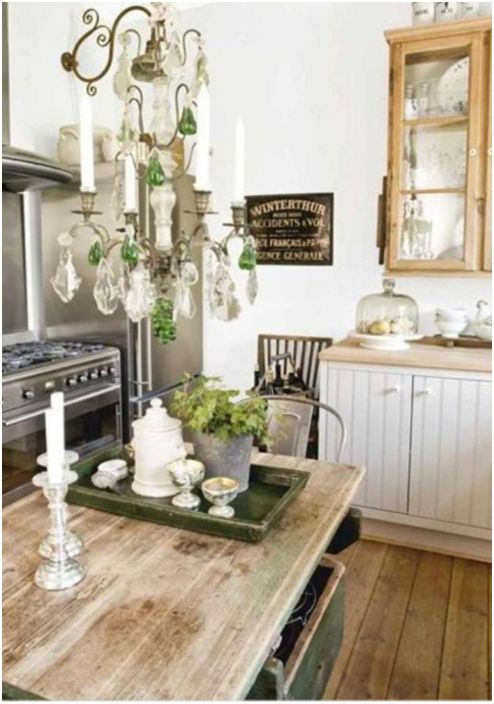 Old furniture
The interior must have furniture that carries history. Something vintage that adds texture and character.
8. An eclectic mix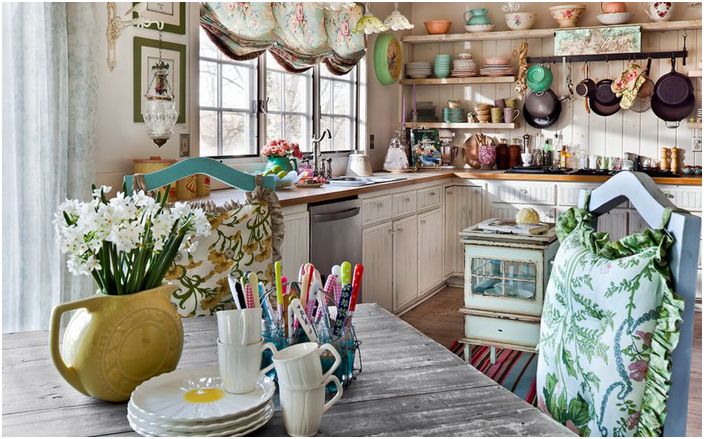 An eclectic mix
There is no need to be afraid to combine sometimes completely incompatible things, from chairs to flowers and kitchen utensils. It is this eclecticism that allows you to create a real «shabby chic».
9. Floral fabric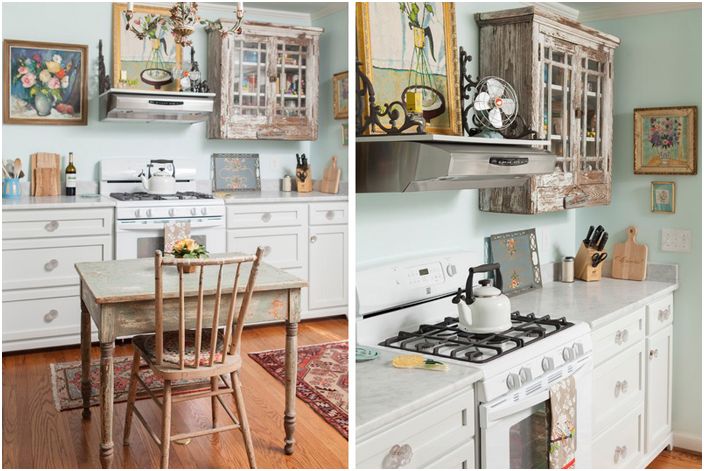 Flowers in everything
You definitely need to pay attention to the choice of fabric used for curtains, tablecloths, aprons, towels. It can be lace or eccentric chiffon and always a floral fabric.
10. Antiques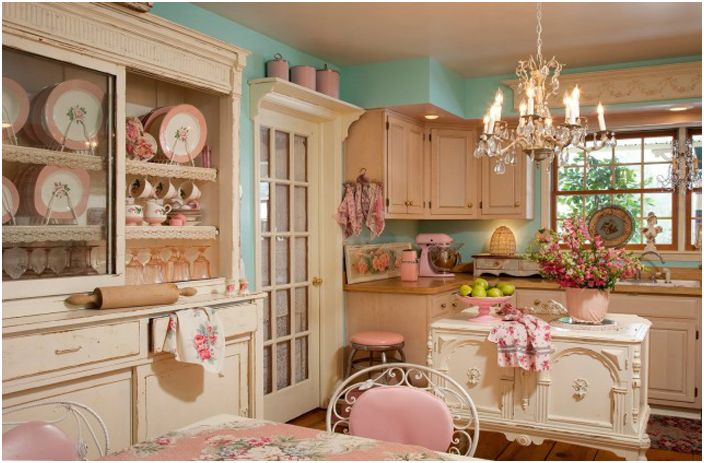 Antique
If you walk through the flea markets, you can find many interesting things that will become a real decoration of the kitchen. It can be interesting tables and spice mills..
11. Recyclable materials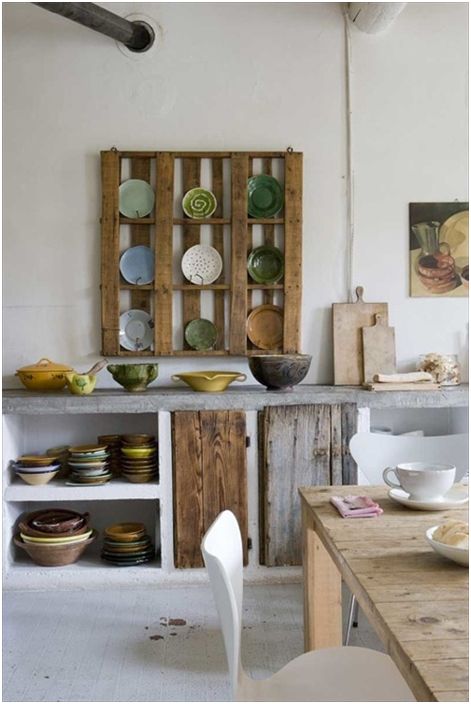 Recyclable materials
Even ordinary wooden pallets can be useful. They can be used to build a table or a kitchen island. Old window frames can be transformed into original decor.
12. Windows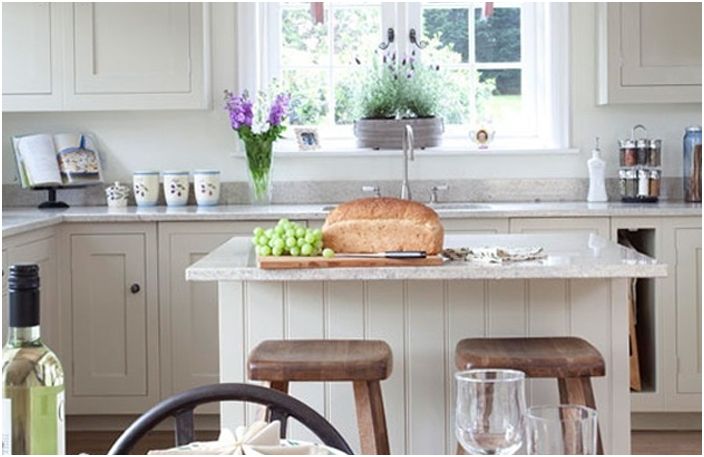 Window
In no case is it possible from the view of the window, you just need to take into account that even the cutest floral curtains should let in maximum light and emphasize individuality.
13. Victorian lamps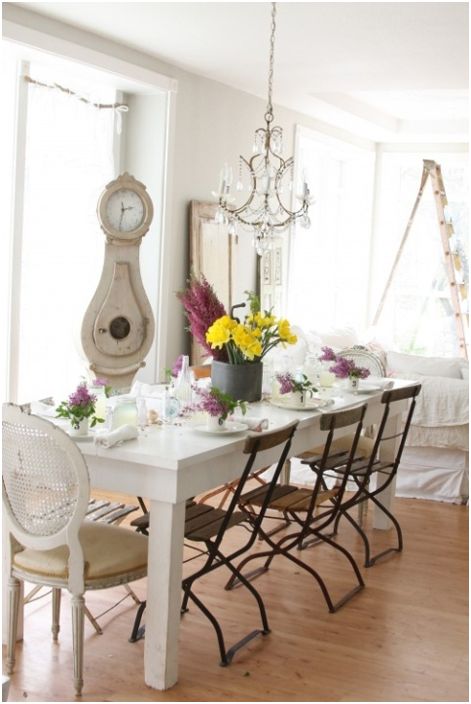 Victorian lamps
Victorian lamps are perfect for a shabby chic kitchen. They will help fill the interior with feminine charm..
14. Patterns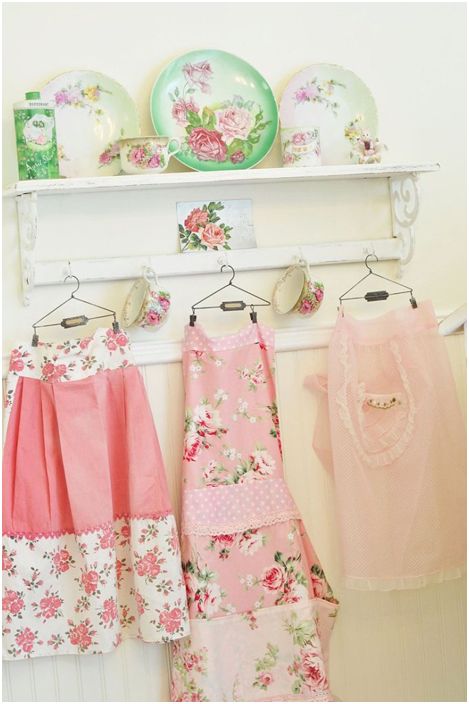 Patterns
Floral prints are a must for shabby chic, and that goes for the kitchen too. Tablecloths, towels, plates, cups – everything should be covered with lush flowers.
15. Open shelves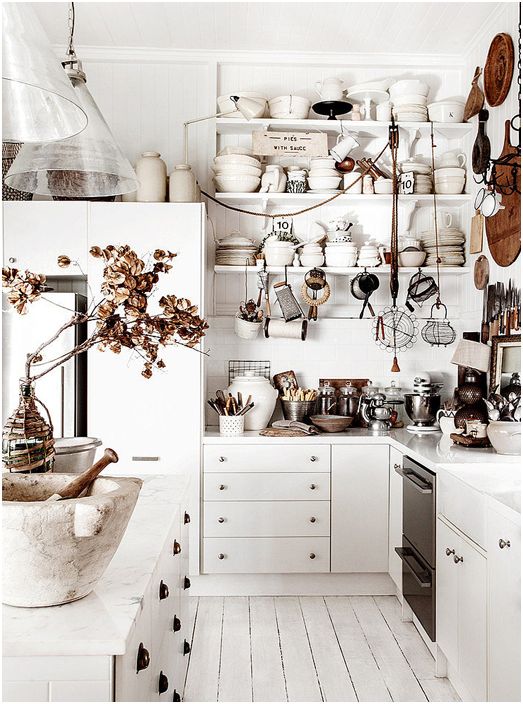 Open shelves
Another prerequisite for furnishing a stylish and functional kitchen. Open shelves help create «organized chaos», which is necessary for «scuffs».
16. Glass doors


Glass doors for cabinets and nightstands
To create an atmosphere of openness, you will also need cabinets with glass doors..
17. Pharmacy gadgets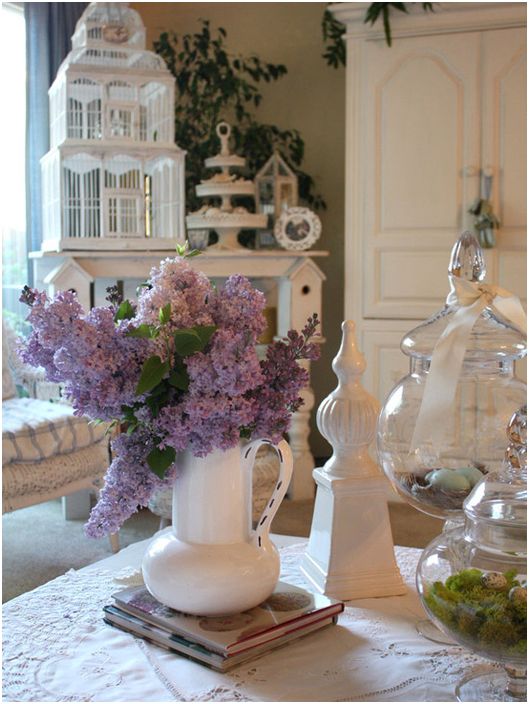 Pharmacy gadgets
Original pharmacy jars can be safely used for decoration. You can put flowers in them, and a candle.
18.Vintage tablecloths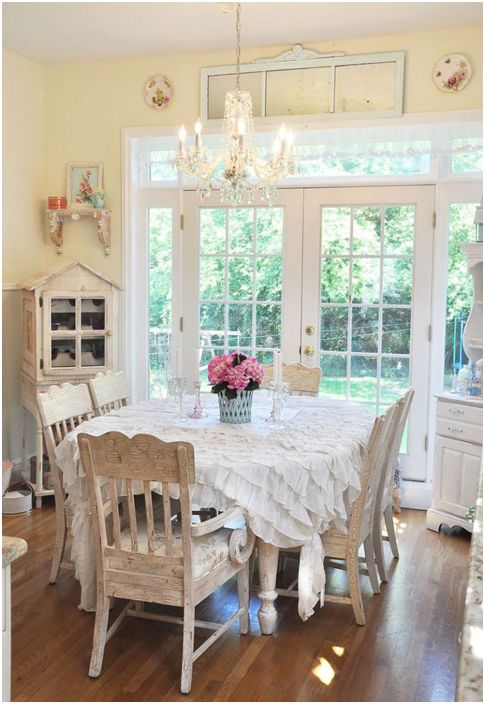 Vintage tablecloths
A vintage tablecloth on the table will look simply luxurious. And you can also think of cute napkins with flowers and lace on the shelves, in the cabinets.
19. Vintage equipment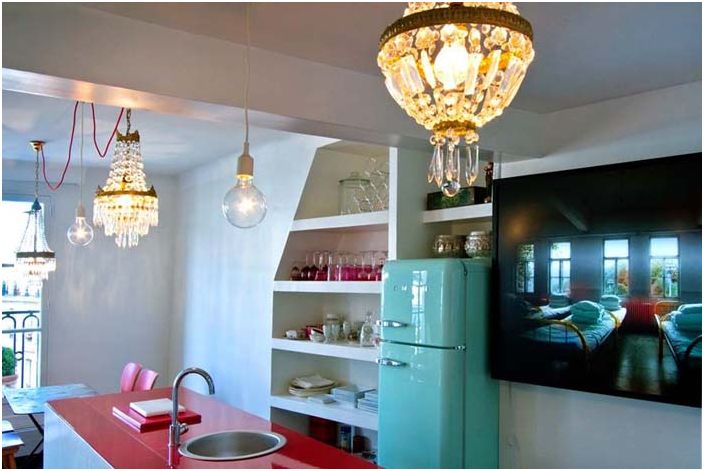 Vintage equipment
Of course, a hand mixer or an old refrigerator will help completely transform your kitchen. They will become a stunning decoration of the kitchen.
20. Window decor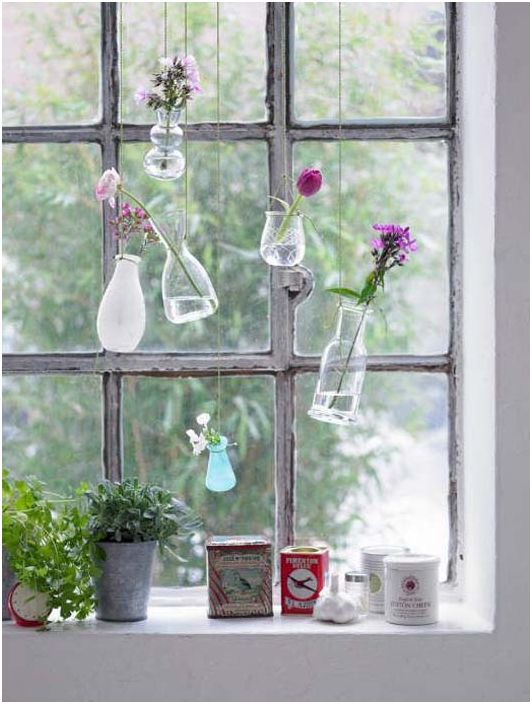 Window decor
«Shabby chic» – it is, above all, attention to detail, including windows. For them, you can come up with a lot of original decor.