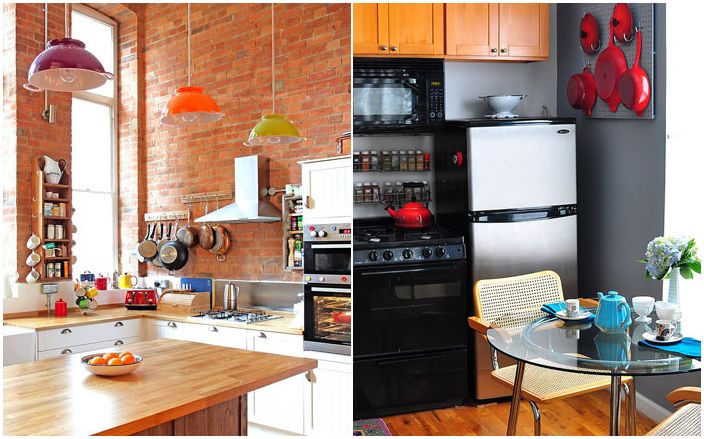 30 of the most stunning eclectic kitchens from the world's best designers

All kitchens are different from each other. What is good for one is not good for another. However, there are several basic principles of eclectic style that must be adhered to in any case. And since now there is a tendency to move away from strict and straight lines in the interior of kitchens, it's time to understand the features, advantages and disadvantages of an eclectic style.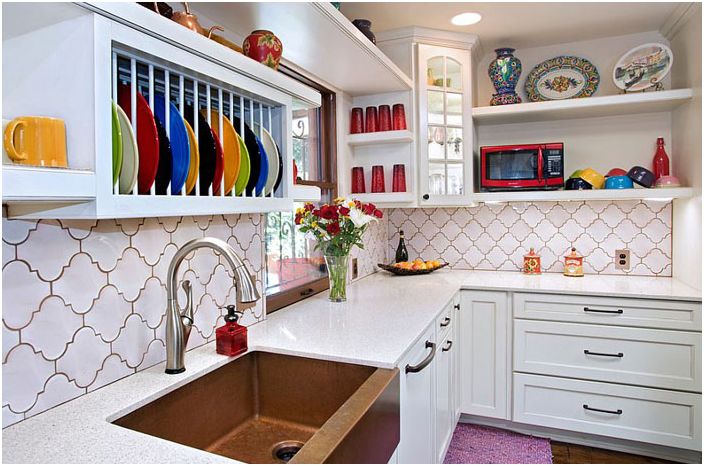 Eclectic kitchen interior by UB Kitchens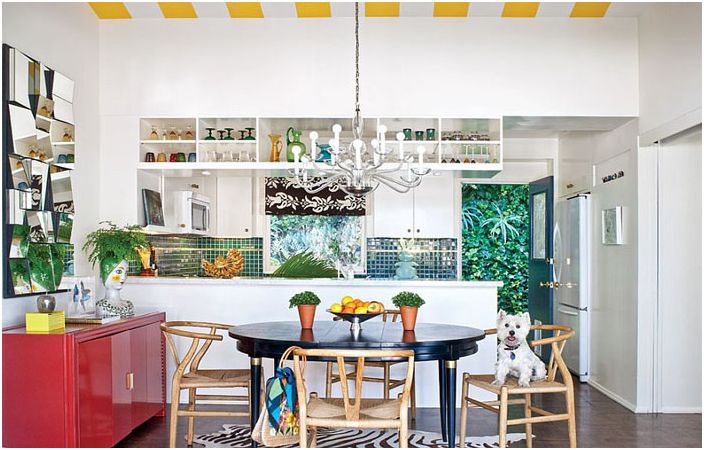 Eclectic Kitchen by California Home + Design




Kitchen interior from Struktur
The eclectic style is undoubtedly one of the most complex, but it is he who demonstrates a commitment to fashion and modern trends. It requires a creative approach, a careful study of the room and an obligatory step «trial and error».
1. Bright and bold colors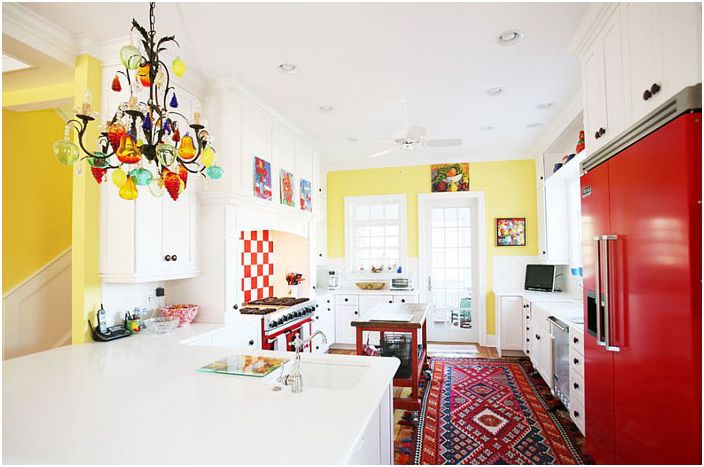 Bright kitchen in an eclectic style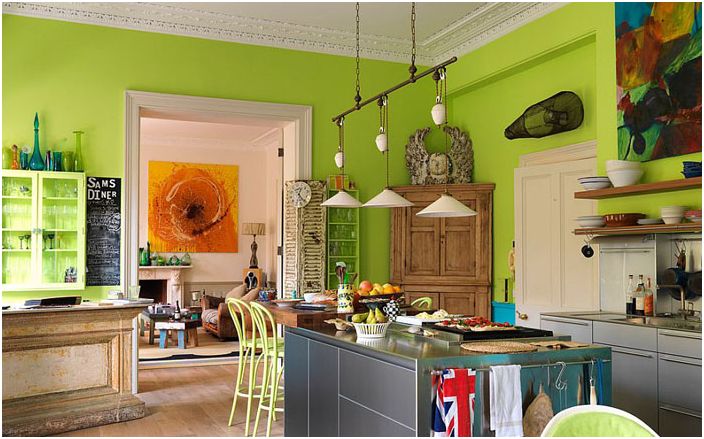 Lime color for a bright kitchen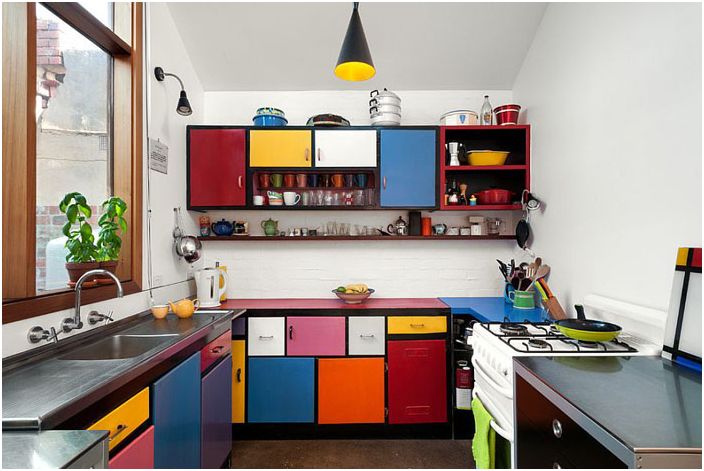 Eclectic multi-colored kitchen
For those who love bright colors, an eclectic style will be a good choice. Although choosing contrasting shades for cabinets, nightstands, work surfaces, dishes and walls is certainly not an easy task..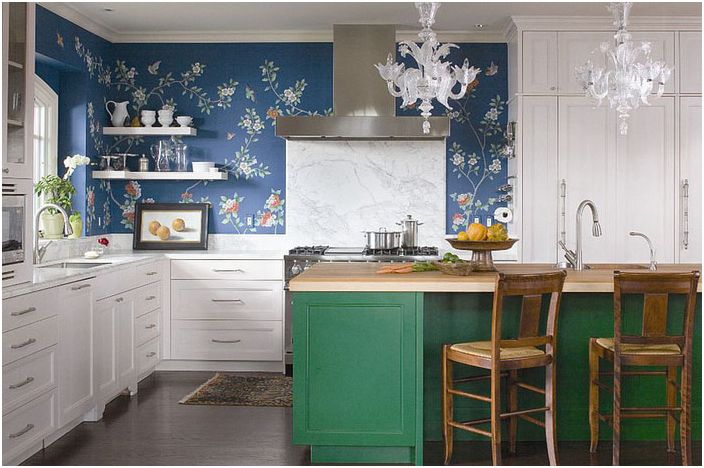 Eclectic kitchen interior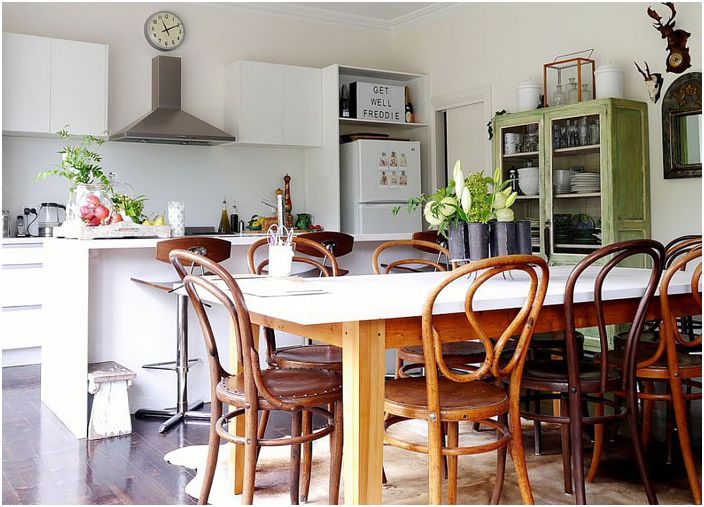 Eclectic kitchen interior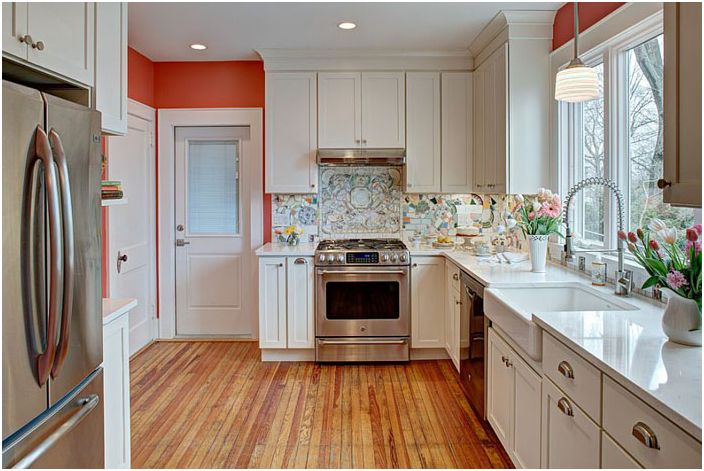 Eclectic kitchen interior by Tracey Stephens Interior Design
It must be remembered that if more than 4-5 shades are selected, then other elements will be needed to tie all the conflicting details together. Style and geometric shapes are the best solution. In this case, the bedside tables, shelves and background should be made in the same style (traditional, rustic or farm). Repetition of simple lines and shapes will help create a more welcoming atmosphere.
2. Seductive texture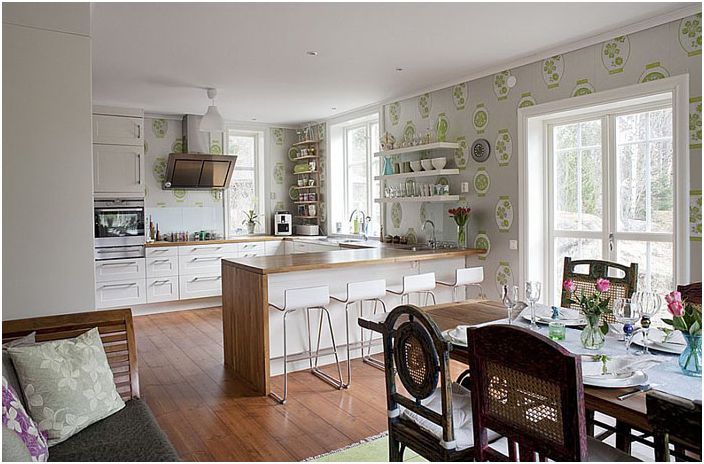 Eclectic kitchen with wallpaper on the walls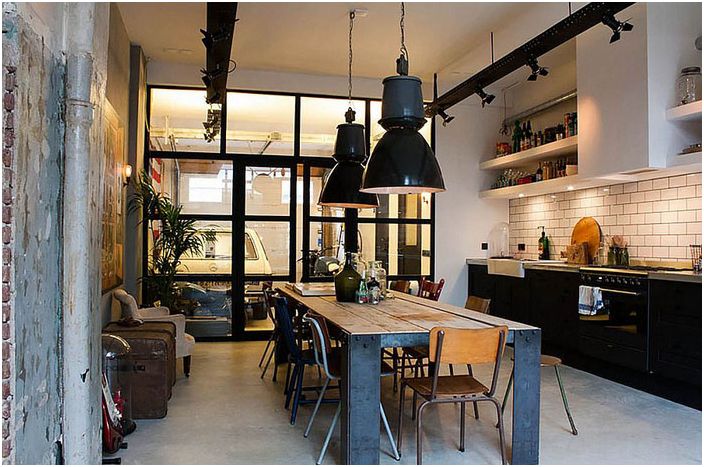 Eclectic kitchen by Bricks Amsterdam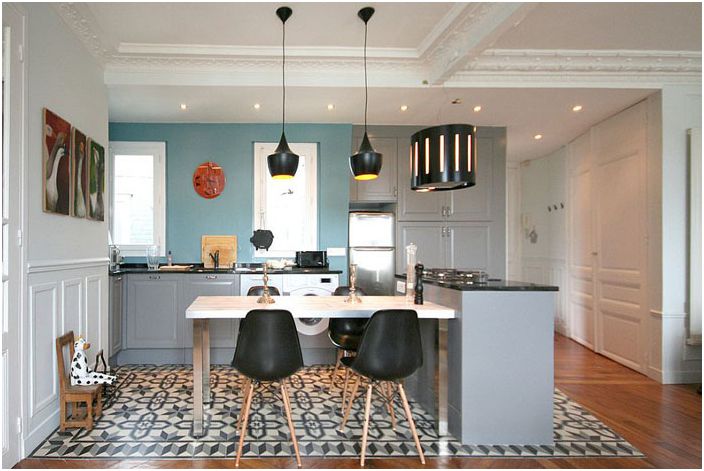 Eclectic kitchen interior
One of the main reasons for the popularity of eclectic kitchens is the ease with which they help to combine not only styles, colors, but also textures and time frames. The eclectic kitchen looks like a real work of art, which was created in stages, year after year. And all because you have to constantly add and remove elements in search of the ideal.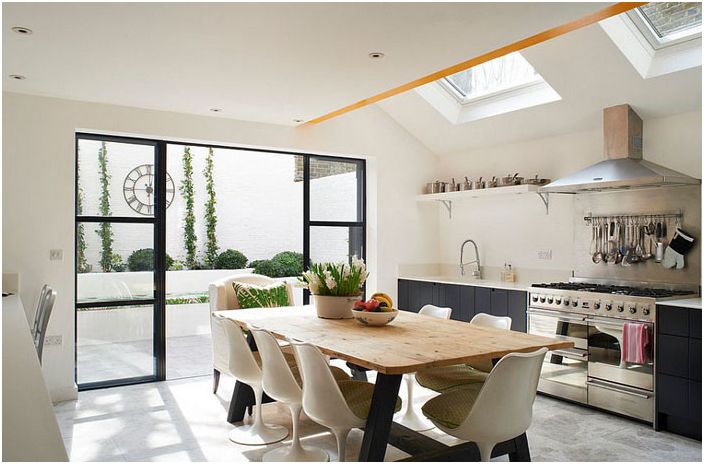 Eclectic kitchen interior in gray and white colors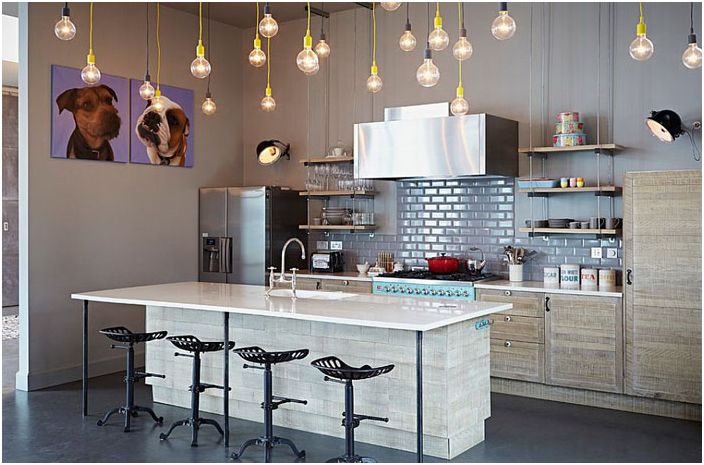 Cheerful kitchen in gray tones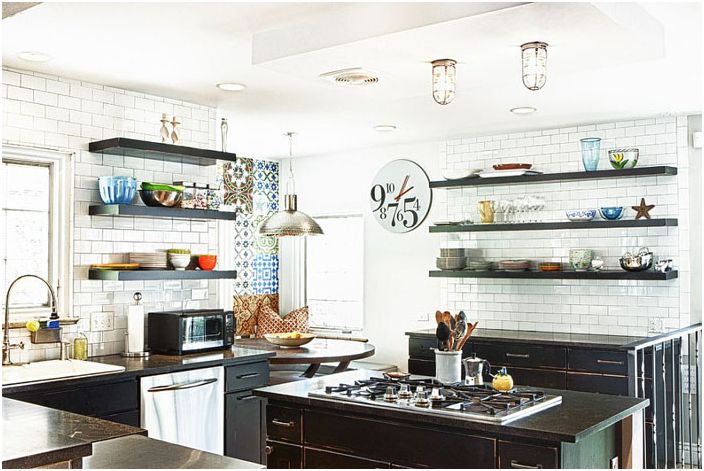 Eclectic kitchen interior with modern and industrial elements
A wall with exposed brickwork, huge windows, steel frames, industrial-style lamps, modern shelves, colorful dishes, wood and stone countertops – there is a place for everything in this magical kitchen..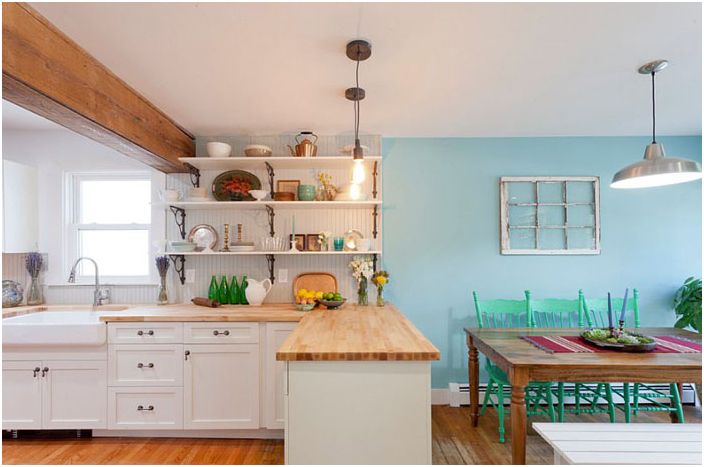 Kitchen interior by The Cousins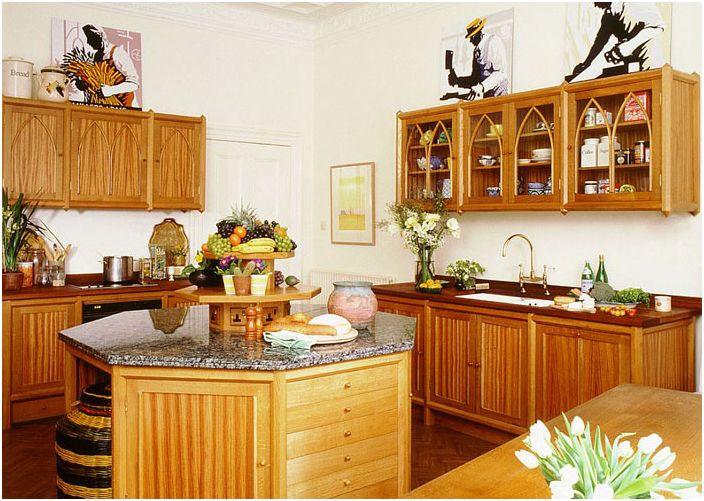 Kitchen interior by Tim Wood Limited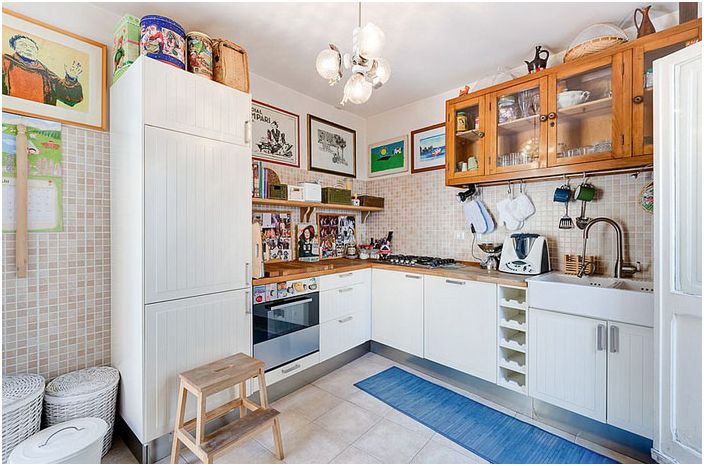 Eclectic kitchen interior
True eclectic cuisine is full of rebellious spirit, it harmoniously combines elements of the past and present. Modern and minimalist, traditional and industrial, modern and classic – you can choose any combination of styles to choose from and create harmony at your discretion.
3. Small kitchens in eclectic style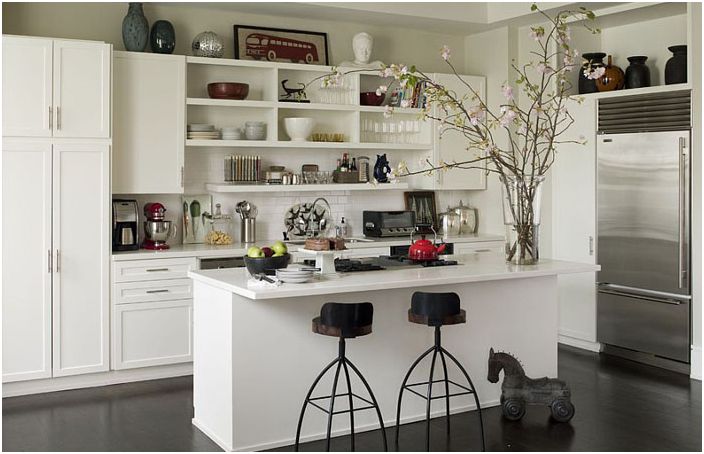 Eclectic kitchen interior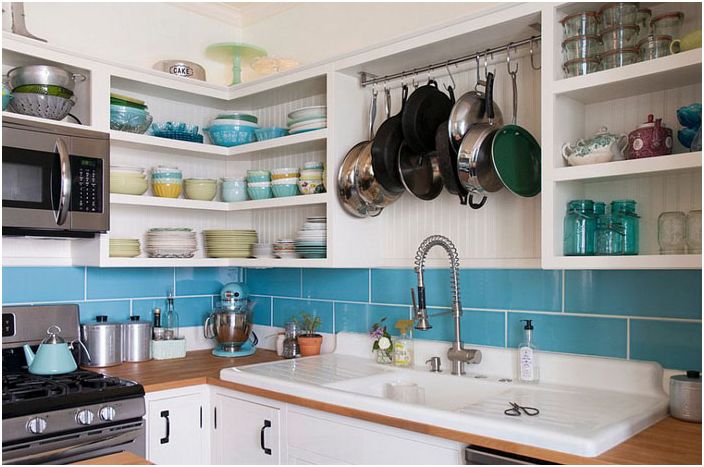 Eclectic kitchen interior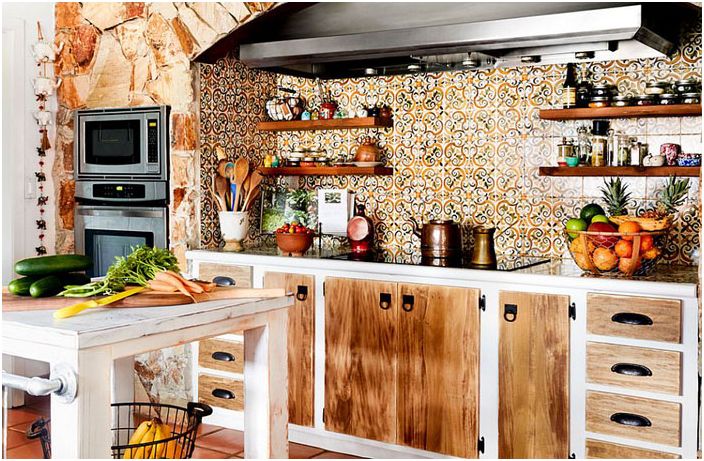 Kitchen interior with an original kitchen apron
The eclectic style is perfect for small kitchens, of which there are a lot in cramped and noisy city buildings. It should be noted that eclecticism is not a banal and disorderly mixing of various elements. It also provides rules and order.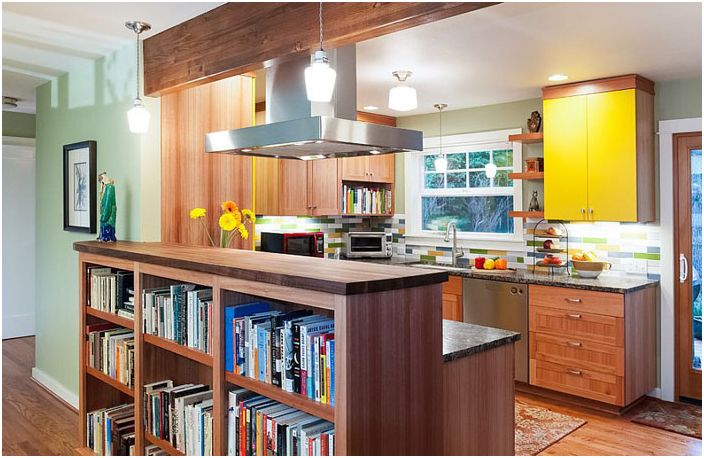 Fraley and Company Kitchen Interior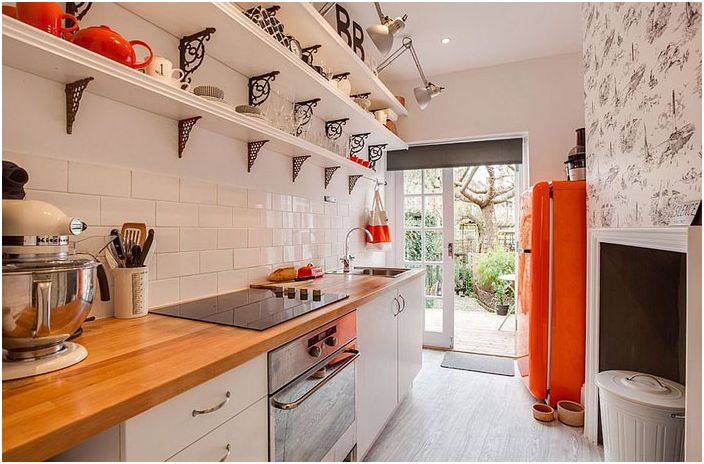 Eclectic kitchen interior with orange accents
Even the smallest eclectic kitchen can freshen up the rest of the living space and become the center of the home. True, it is worth abandoning too bright colors and concentrating on the versatility of furniture and ways to save space. This will make the kitchen look more organized. Yellow cabinets, red flower pots and pans, a colored refrigerator – everything you need to liven up a tiny space.
4. Smart organization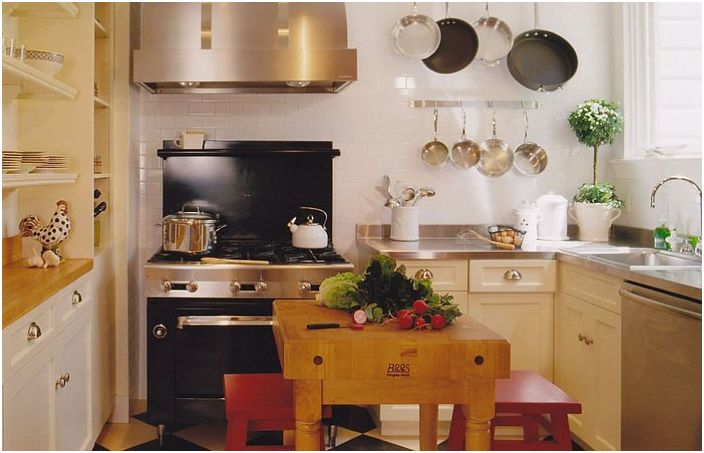 Eclectic kitchen interior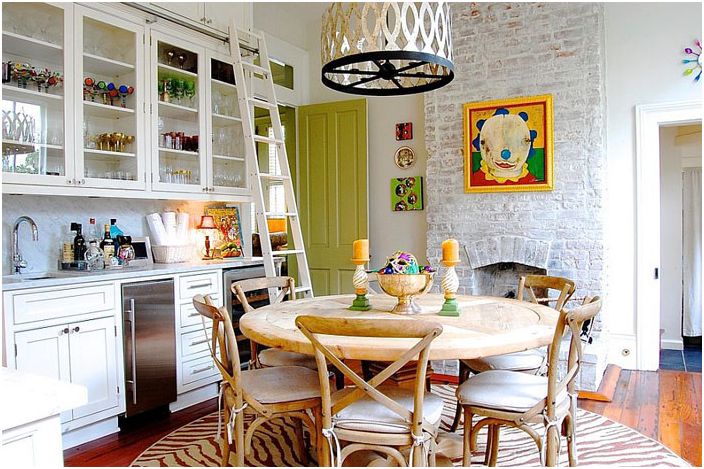 Kitchen interior by Marie Palumbo
Floating shelves, reliable cabinets, convenient drawers are essential in any kitchen. They occupy the main space and play a decisive role in creating the appropriate atmosphere. A reasonable solution would be to make one of the elements constant, and the rest can be beaten. This step will help give the kitchen an organized and cozy look..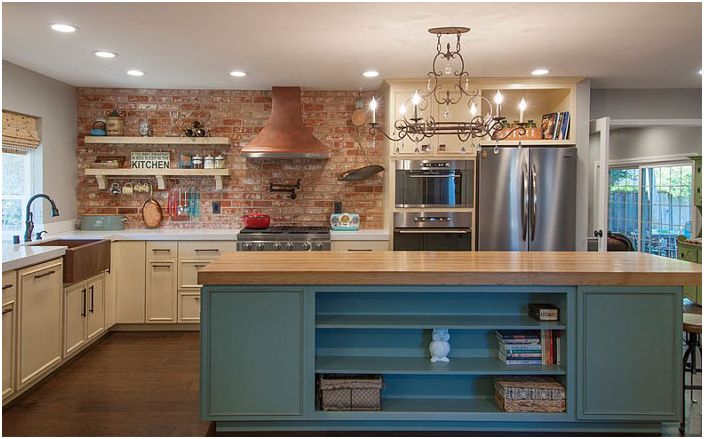 Eclectic kitchen interior with a huge work island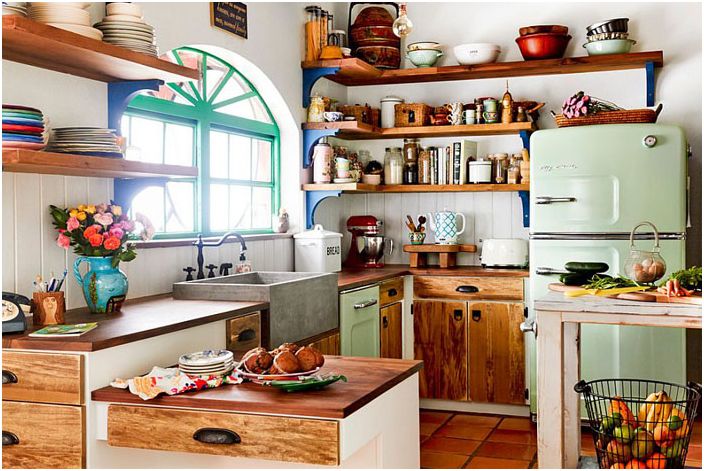 Kitchen interior with wooden open shelves
The kitchen island is another key element that is becoming increasingly popular in modern interiors. The eclectic style allows you to choose any to your taste. True, its finishes and materials must be combined with bedside tables and shelves in order to achieve a harmonious atmosphere..
5. Individuality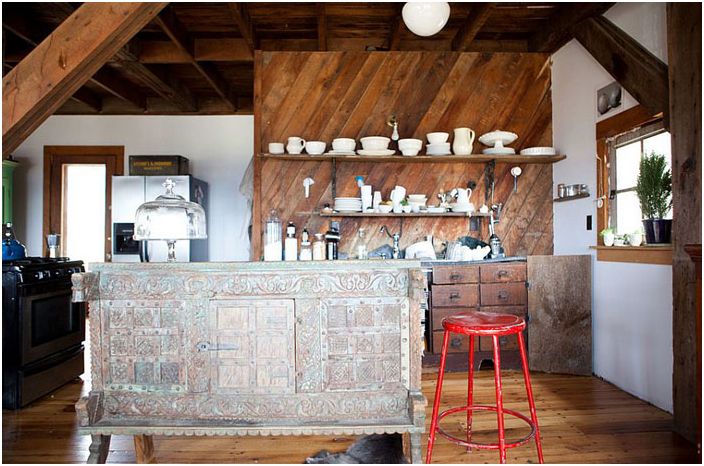 Recycled kitchen interior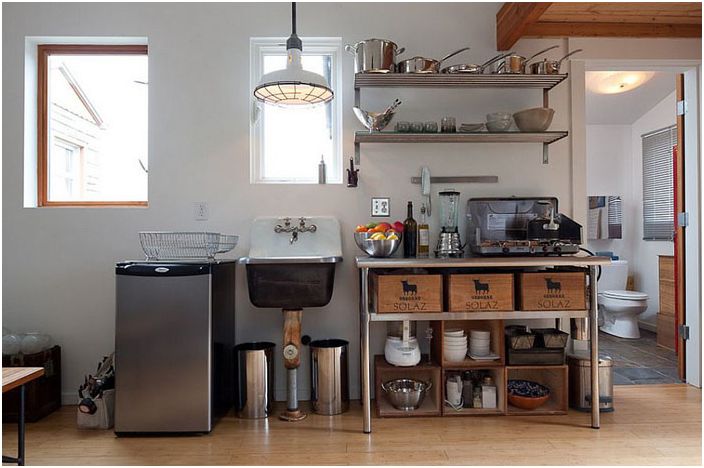 Kitchen interior by Ira Lippke
Eclecticism does not at all imply a lack of style, just for interior decoration you will need to make a choice of a certain theme that will dominate. The main style will help you choose decor, dishes, colors. If you like industrial style and minimalism or farming style with modernism, you can combine everything just by choosing the right decor. In addition, you can always add a couple of elements that demonstrate the individuality of the owner..
It doesn't matter what style the kitchen is decorated in, in any case it will need the coolest fixtures. which many have never heard of.