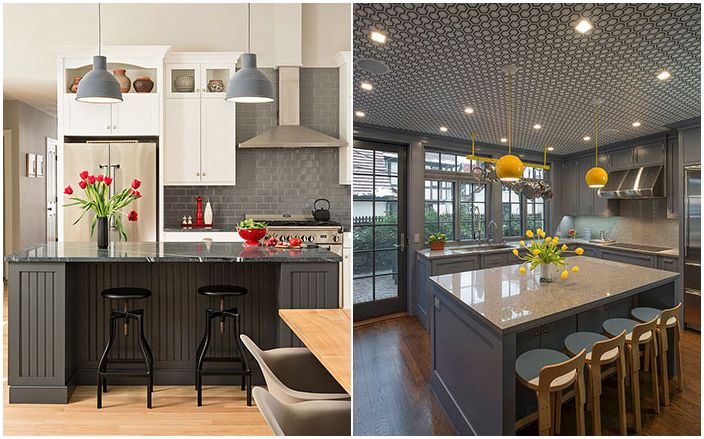 50 of the most stunning kitchens in gray from the best designers in the world

Very few colors have been popular over the years as well as gray. This is not only the most fashionable, but also the most versatile color among the neutral range. To get rid of the usual beige and white tones, it is worth decorating the kitchen in a gray color. The interior will turn out to be elegant and fashionable. We offer an overview of 50 kitchen interiors in gray tones from the best designers in the world.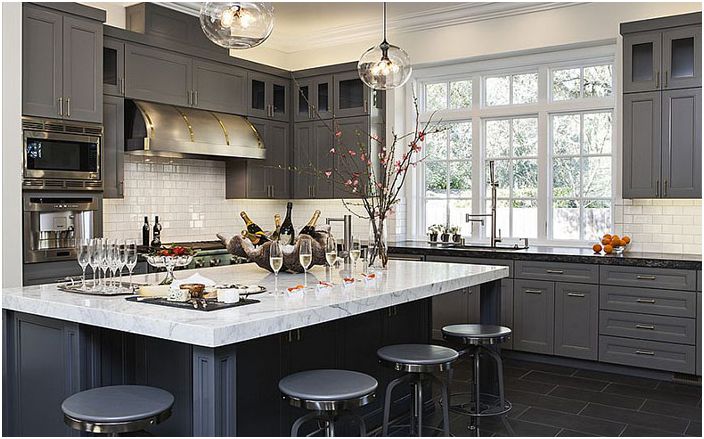 Kitchen interior by Jules Art of Living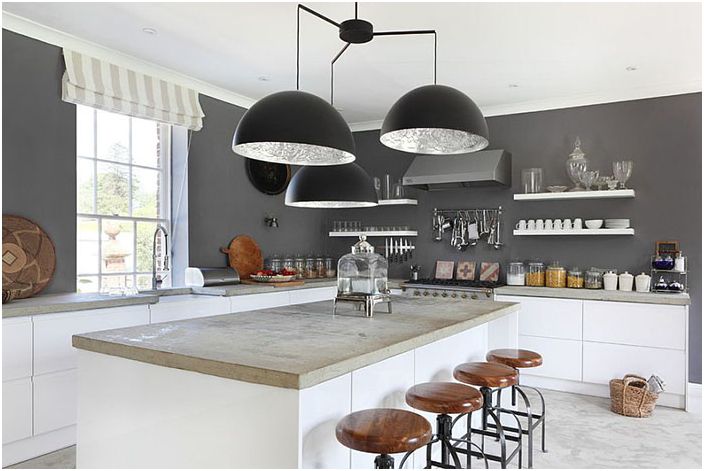 Kitchen interior from VSP Interiors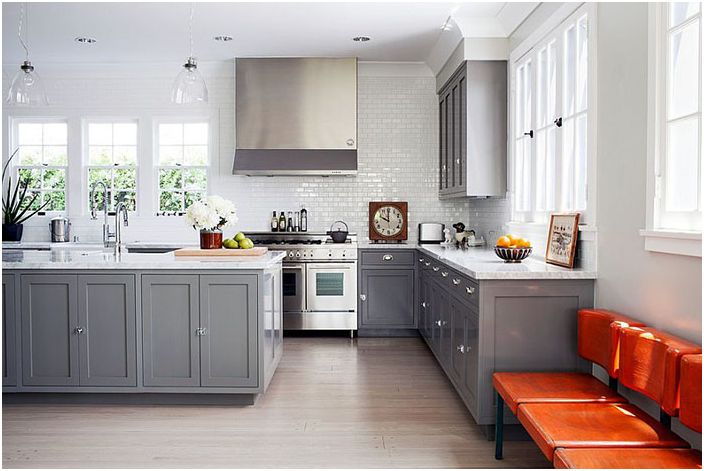 Kitchen interior by Joe Schmelzer, Treasurbite Studio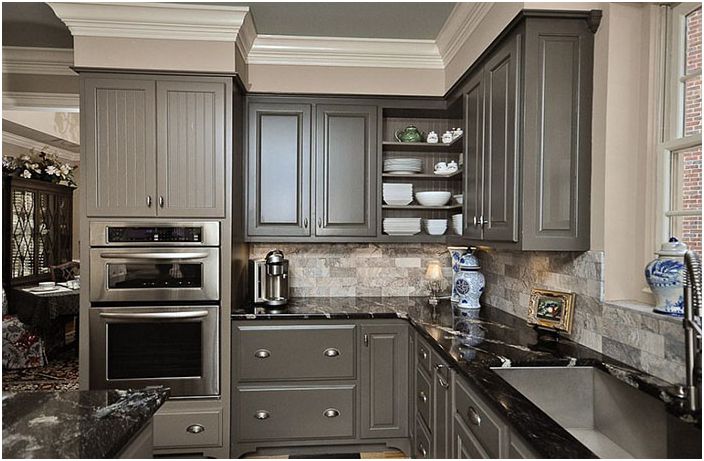 Kitchen interior from Dreammaker Bath & Kitchen
There are a huge number of its shades that can be used both as a background and an accent for selected architectural elements. In addition, gray is incredibly plastic and makes it easy to decorate the interior with your favorite shade..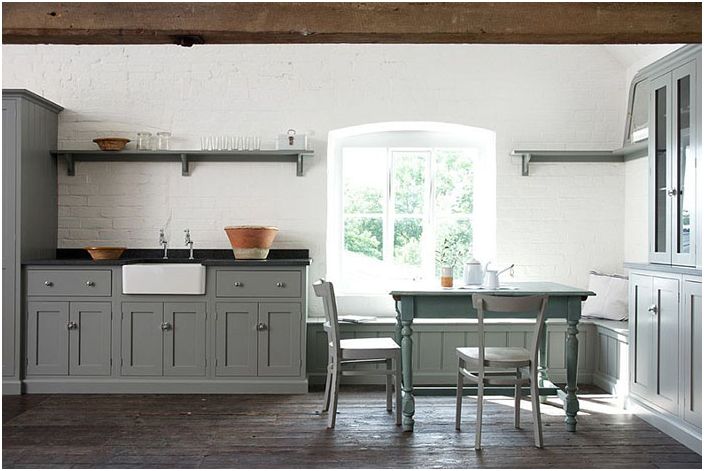 Kitchen interior from deVOL Kitchens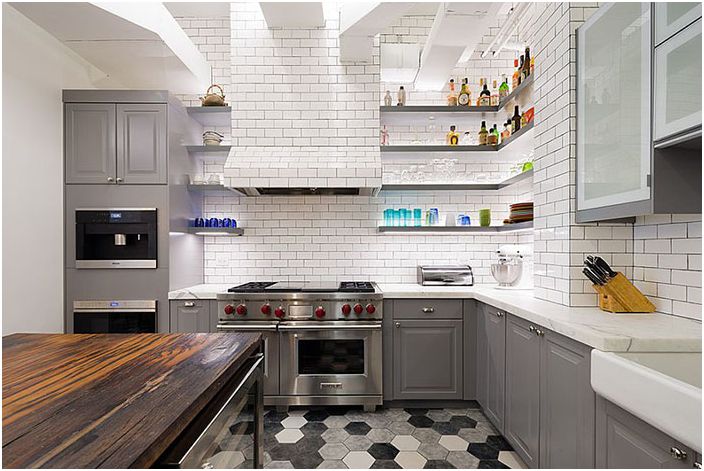 Kitchen interior by Matiz Architecture & Design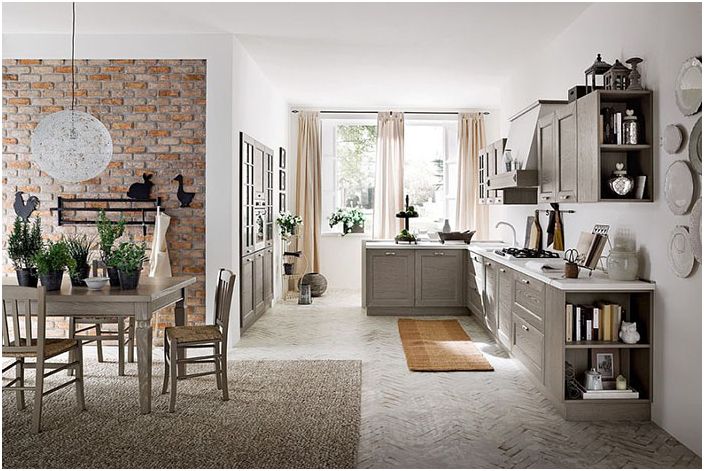 Kitchen interior from EVAA Home Design Center
Despite the obvious urban look, gray will fit perfectly even in rustic kitchens. Of course, it will not be the only color in the interior. It can be easily combined with bright accents and a traditional white background..
Gray and white kitchens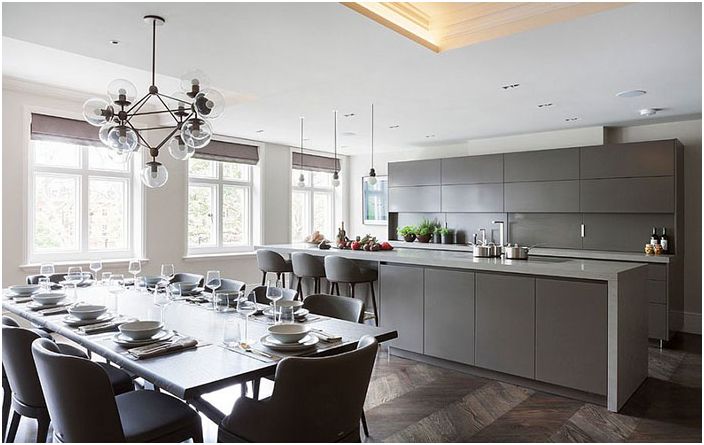 Kitchen interior by Eggersmann London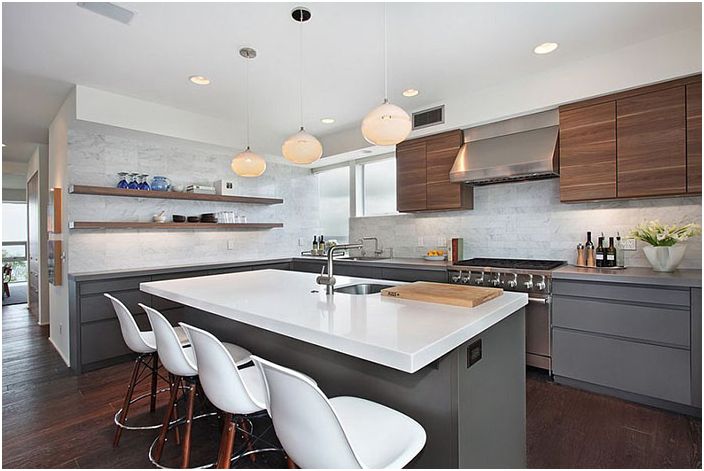 Kitchen interior by Chris Woodburn Interiors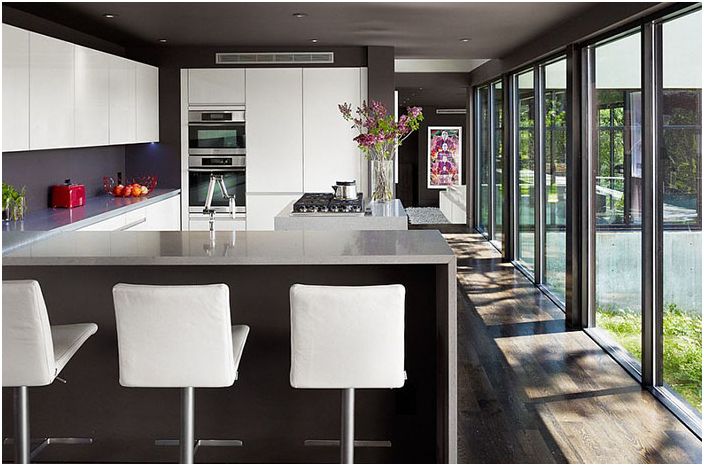 Kitchen interior by Specht Harpman Architects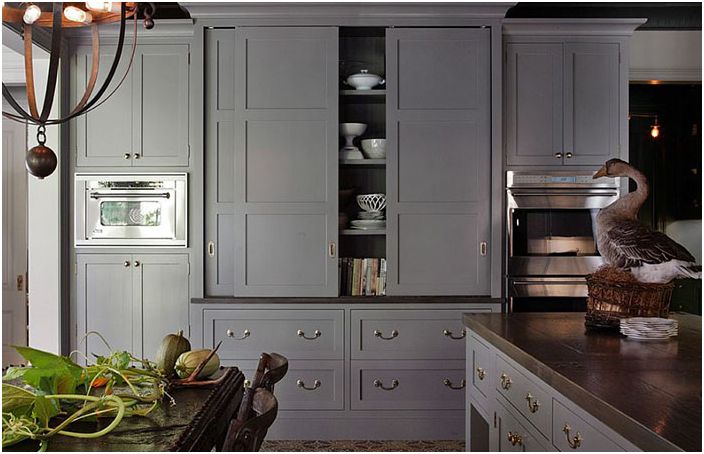 Kitchen interior from HSH Interiors
An elegant and simple combination of gray and white in the kitchen is a good option for those who fear that pure gray will turn the kitchen into a gloomy space. This combination is also good in northern regions where there are long winters with cloudy days. White combined with light gray is the best choice. Dark gray is best left for living rooms in sunny tropics that will benefit from the powerful flow of natural light..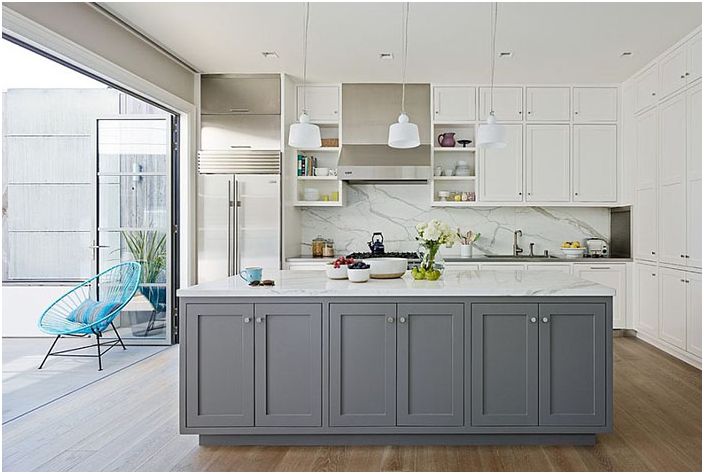 Kitchen interior from Art of Construction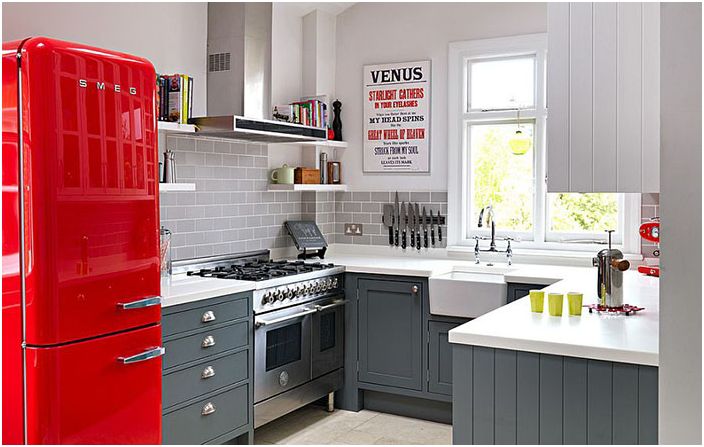 Williams Ridout Kitchen Interior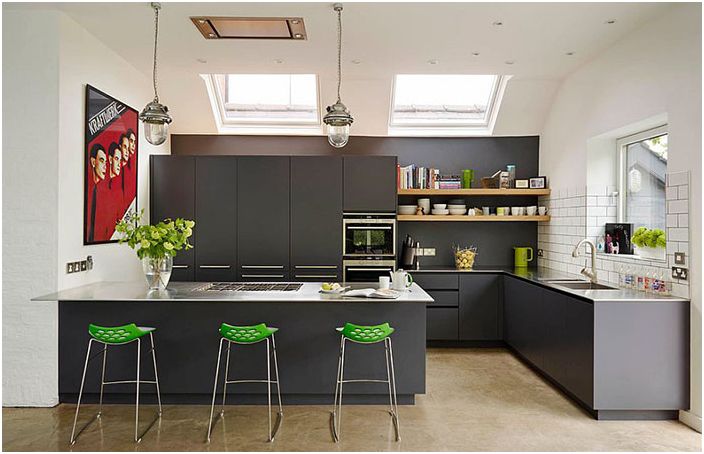 Kitchen interior by Roundhouse
White and gray can replace the traditional combination of white and black, they will also look spectacular. Most often it is a white background and gray bedside tables and a kitchen island. This combination shows balance, panache and charm..
Bright colours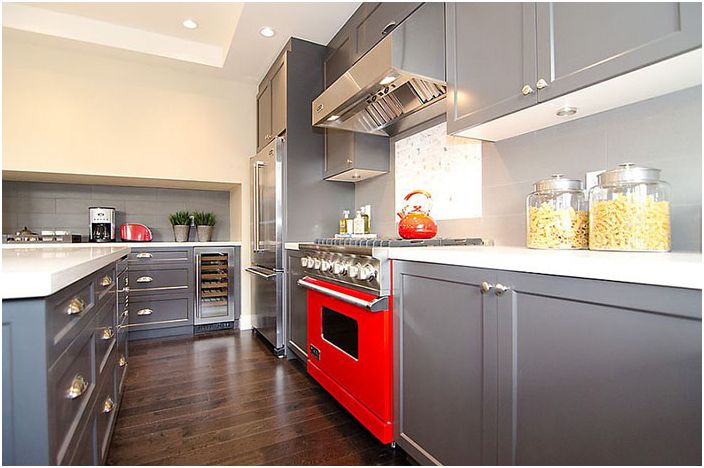 Kitchen interior from Odenza Homes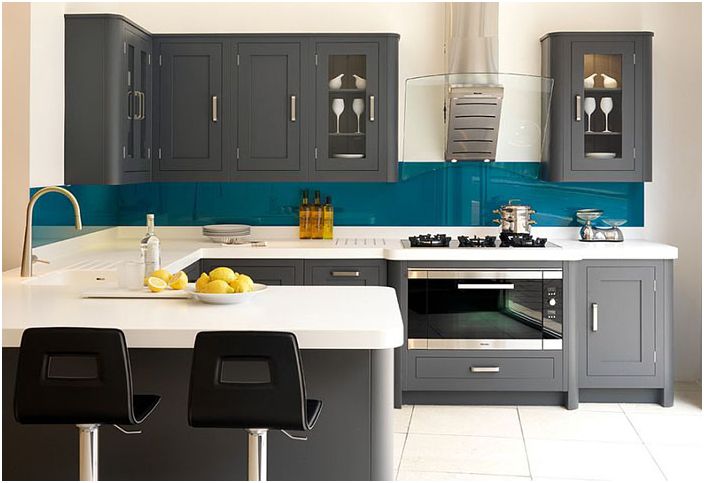 Harvey Jones Kitchens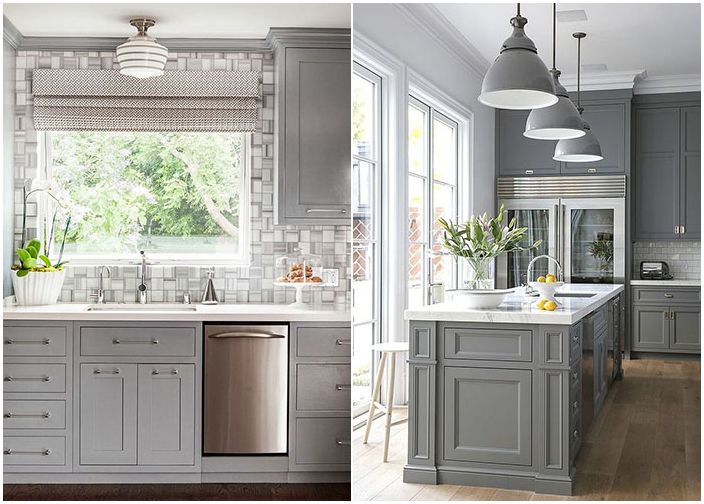 Kitchen interior in gray tones
The beauty of gray depends on the way it is applied, it can be a pretty neutral shade and a bold accent. That is why it replaces white and beige in modern kitchens designed by the best designers in the world..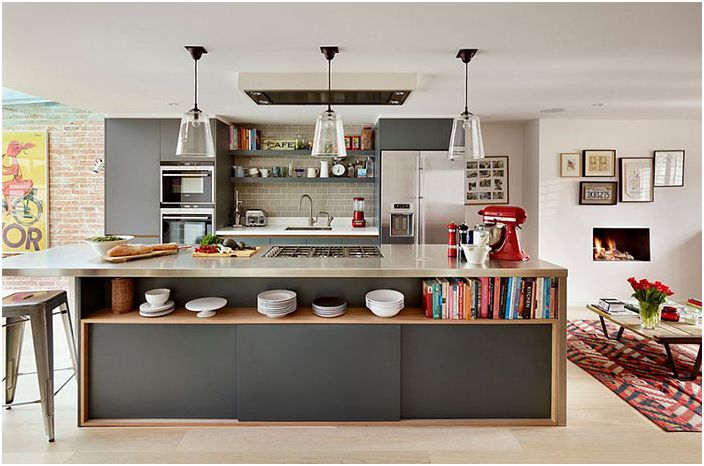 Kitchen interior by Roundhouse




Shining background in the interior of a white and gray kitchen by BUILD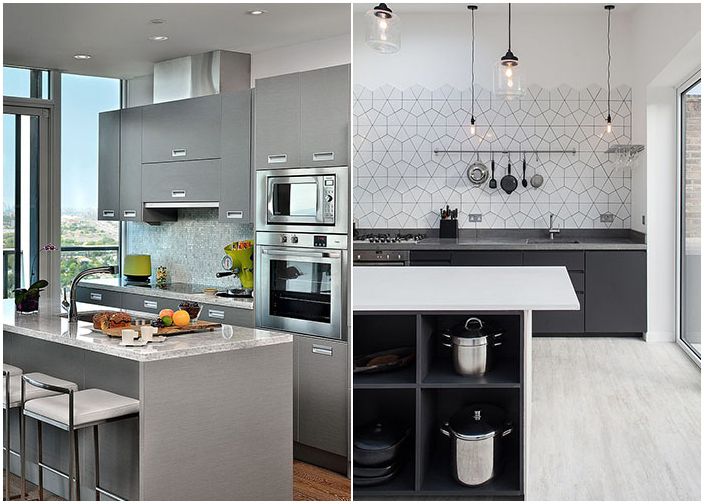 Kitchen interior in gray tones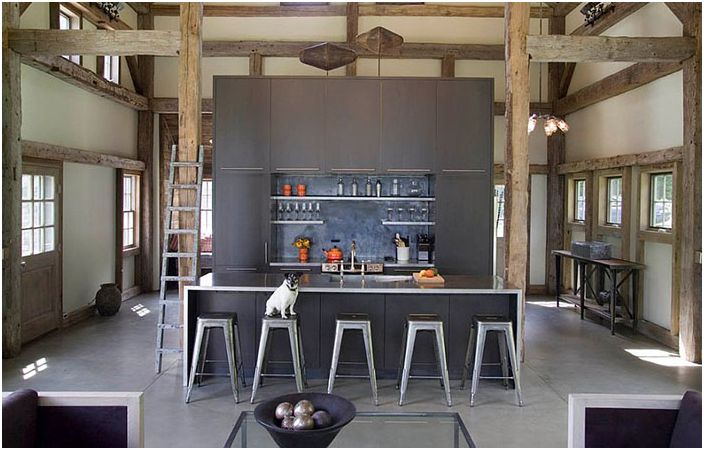 Kitchen interior by James Dixon Architect
Gray can be awe-inspiring color, especially when used in combination with vibrant colors such as red, yellow, orange or green. The kitchen will turn into a masterpiece. And you just need either multi-colored dishes or kitchen appliances, which will become bright contrasting accents.
Correct lighting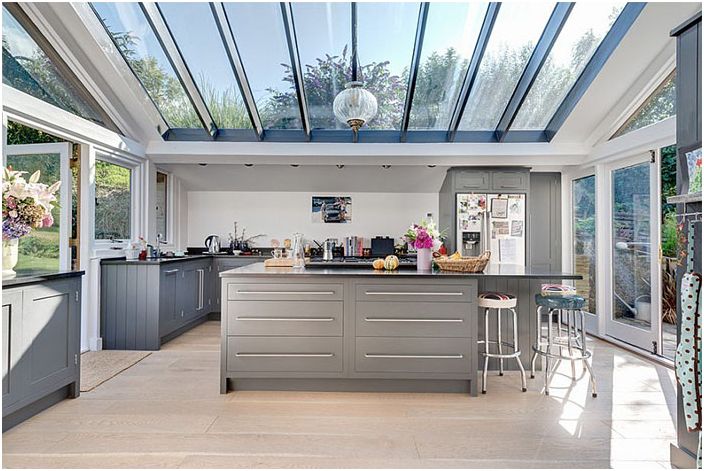 Glass ceiling in the kitchen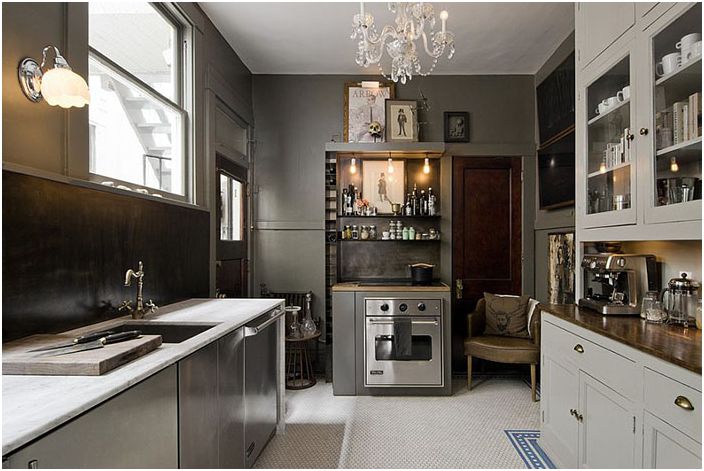 Kitchen interior from cityhomeCOLLECTIVE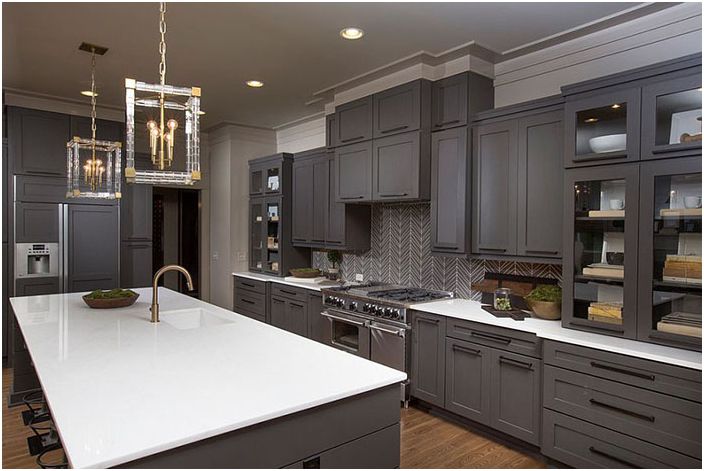 Kitchen Interior by Romanelli & Hughes Custom Home Builders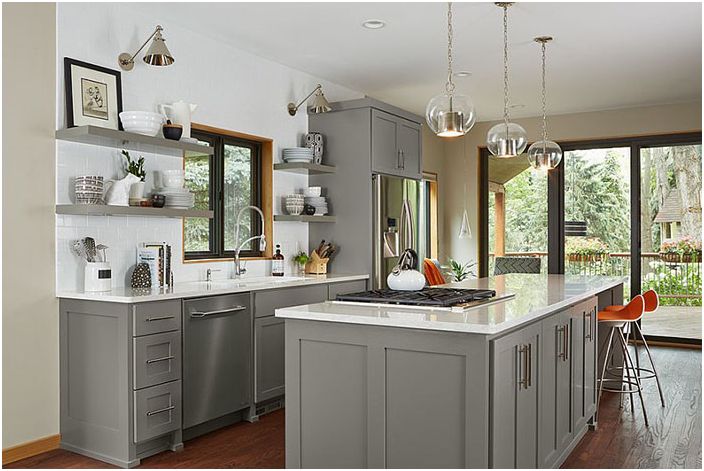 Kitchen interior by Fiddlehead Design Group
Even the weather matters in determining the amount of gray and its shade that can be used in interior decoration. Dark gray in northern latitudes can create a gloomy atmosphere due to lack of sunlight. Lighting is an important factor to consider when creating the perfect interior.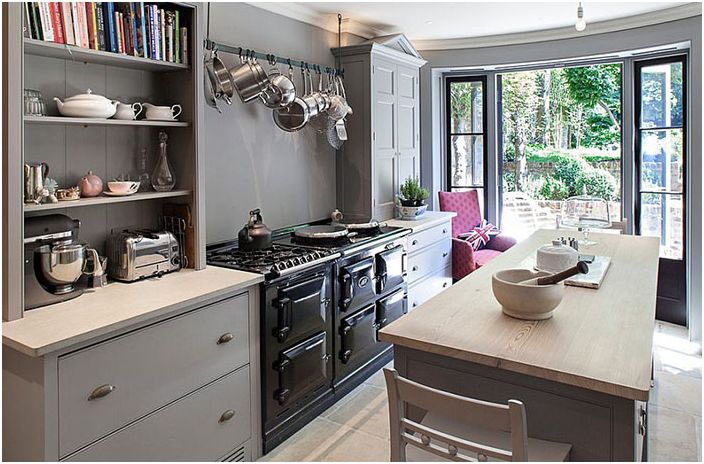 Kitchen interior by Russell Taylor Architects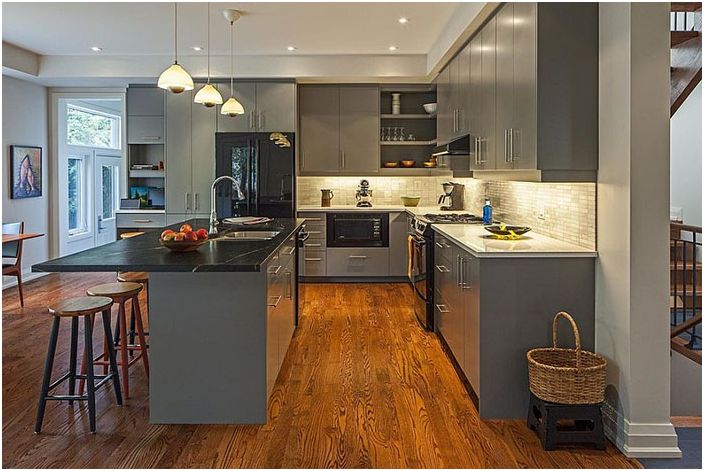 Kitchen interior by Vanbetlehem Architect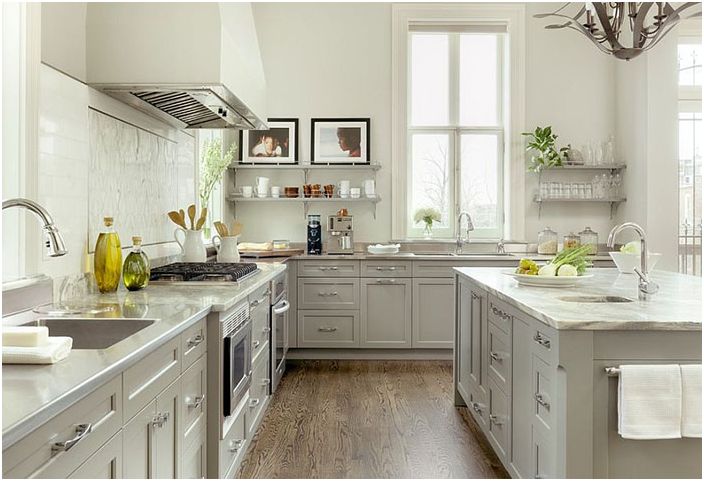 Kitchen interior by Mitchell Wall Architecture & Design
Ideally, a powerful stream of natural light is needed to illuminate the room during the day, and in the evening, a thoughtful combination of pendant and recessed lights will cope with this task. Since lighting is not just the beauty of chandeliers, you need to approach the issue seriously and responsibly..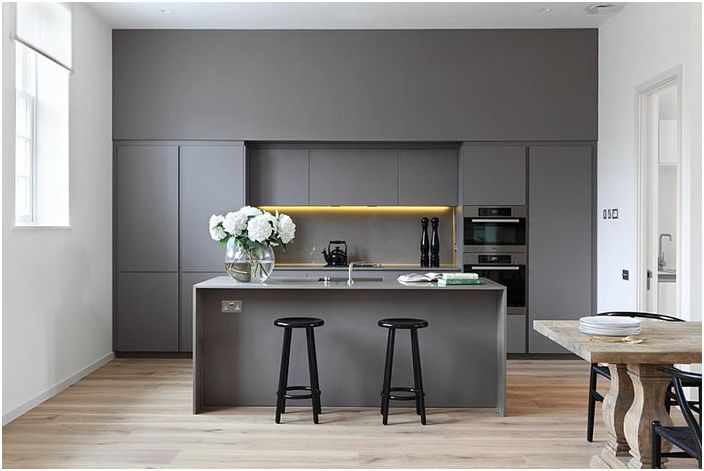 Kitchen interior by DesignSpace London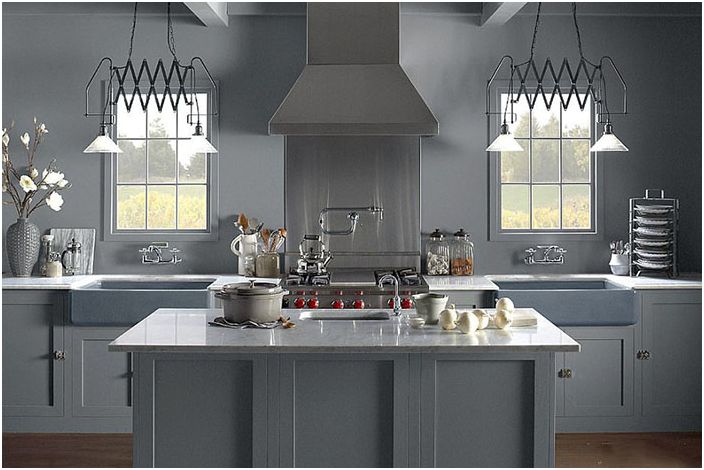 Vintage kitchen accents by Kohler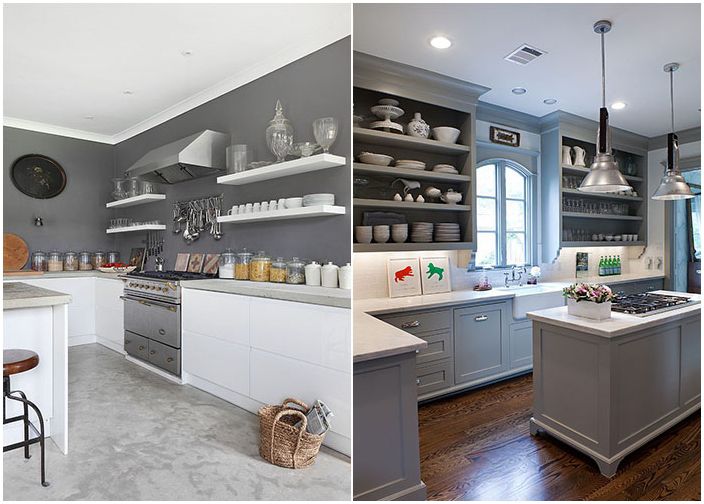 Kitchen interior in gray tones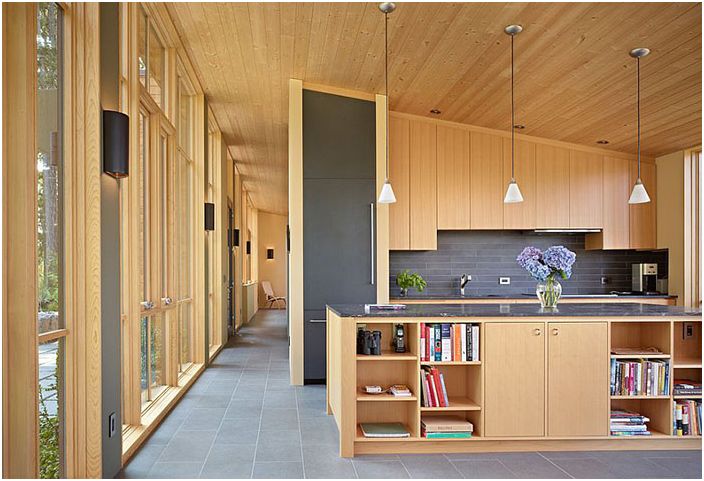 Miller Hull Kitchen Interior
The use of LED strips under wall cabinets has become a popular trend lately, they wonderfully illuminate the work surface. Above the kitchen island, it is best to hang cute chandeliers that match the style and color of the kitchen. Particularly successful kitchen interior options are those that have views of the garden, patio or courtyard through large glass walls..
Variety of shades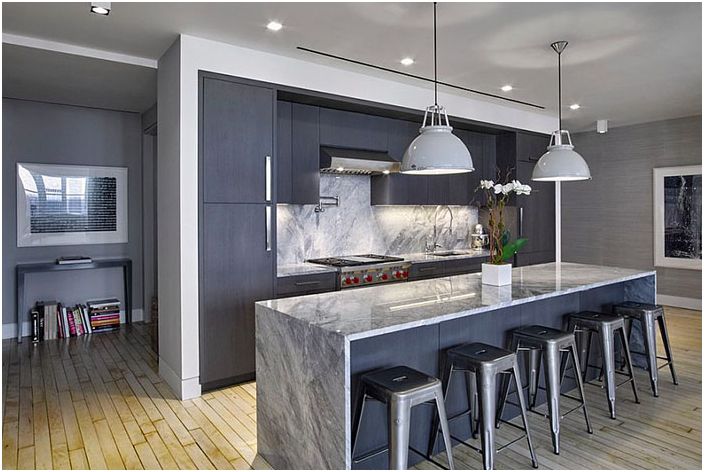 Kitchen interior from Meshberg Group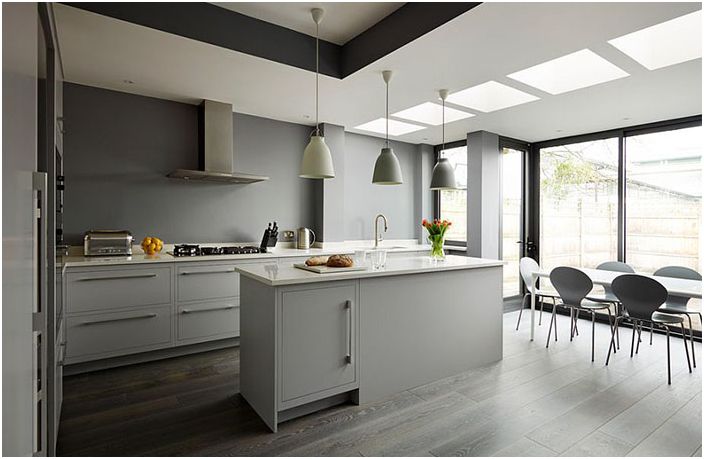 Harvey Jones Kitchens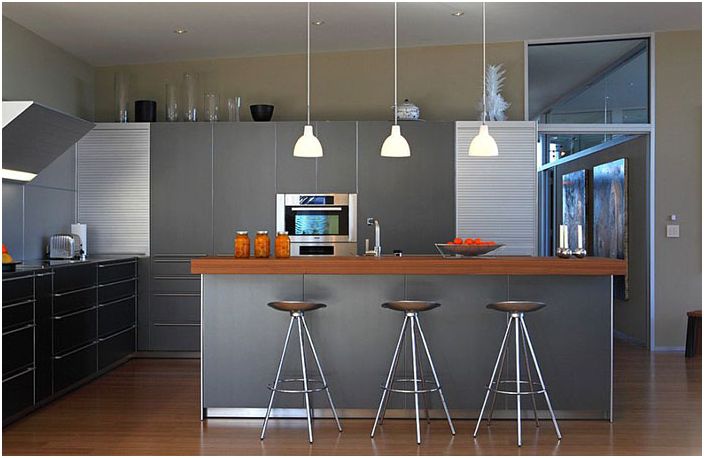 Kitchen interior by Webber + Studio, Architects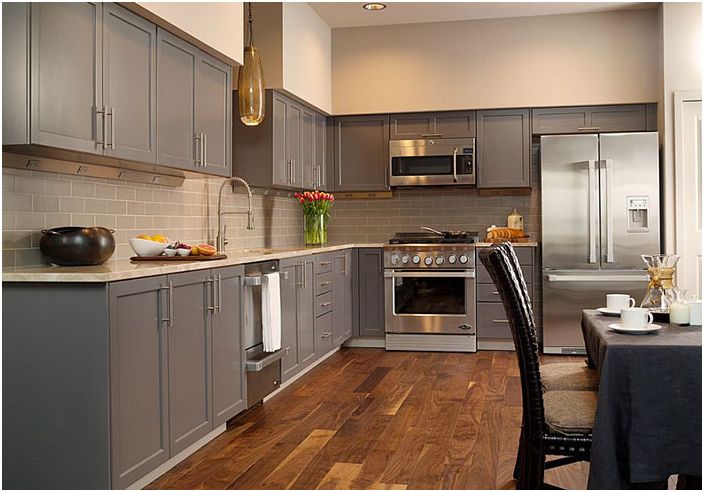 Kitchen interior by Michelle Dirkse Interior Design
50 shades of gray for kitchen interior design have a completely different meaning. Gray really has a huge number of shades, tones and midtones. They allow you to create a stylish interior. You can safely combine furniture of different styles and shades, using the original transition from one tone to another while maintaining the overall background. Gray can be either the dominant color or the accent.
Small gray kitchens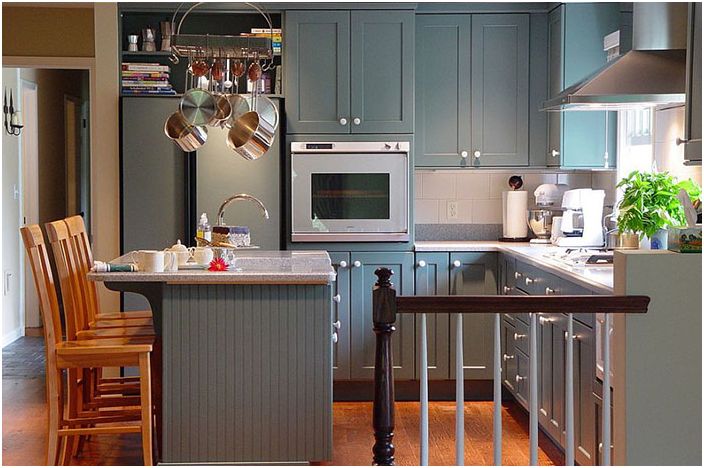 Kitchen interior by Maggie McManus Kitchens & Baths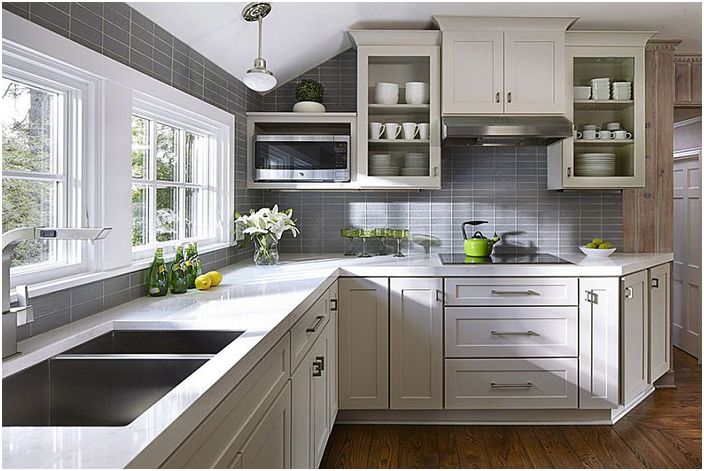 Kitchen interior by CliqStudios Cabinets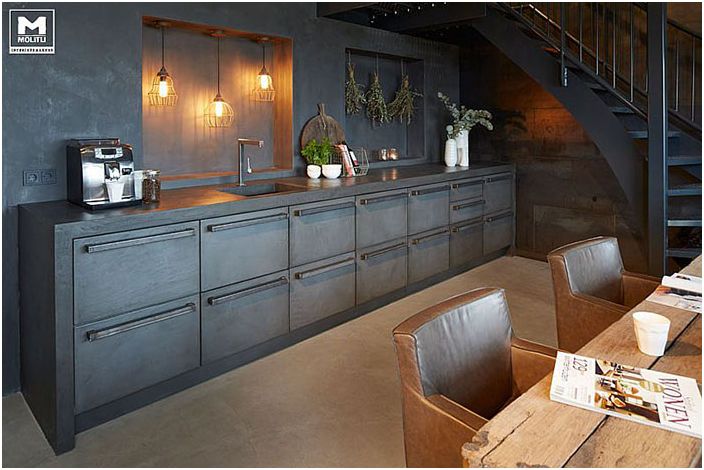 Kitchen interior by Molitli Interieurmakers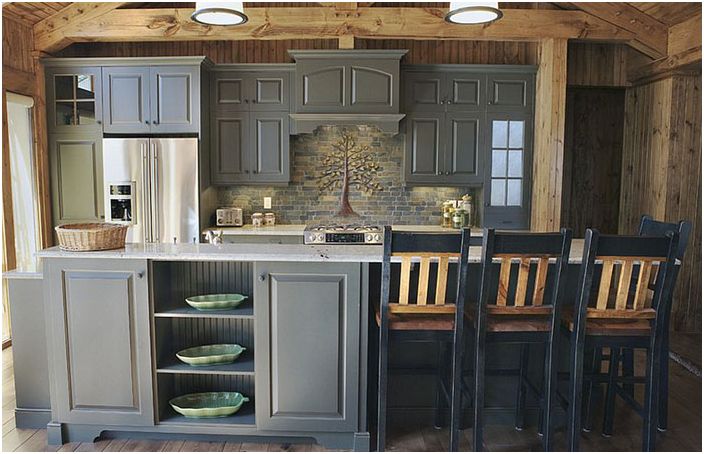 Kitchen interior by Southport Cabinet Company
The main focus of interior design magazines is on large and spacious kitchens, but there are many more small and tiny kitchens with very limited space in the world. However, gray works well for them, despite the popular myth that it creates a dark and overwhelming atmosphere. This is more likely due to improper layout, clutter and poor lighting..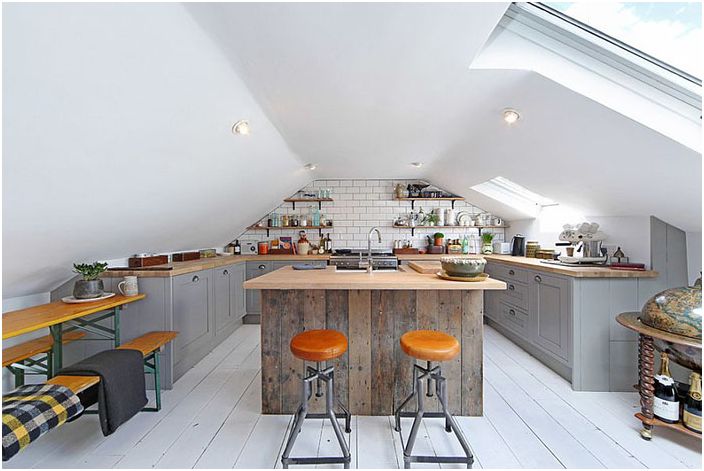 Kitchen interior by All & Nxthing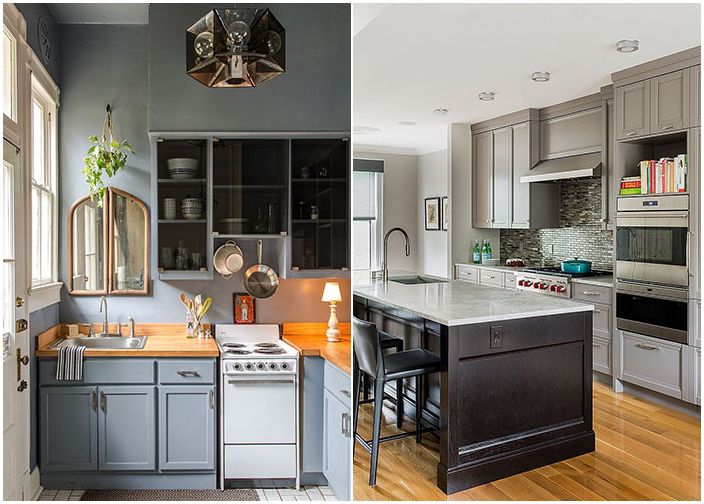 Kitchen interior in gray tones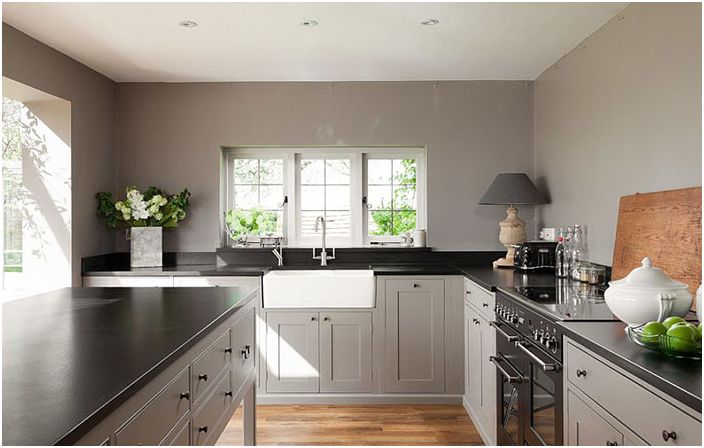 Functional kitchen in gray tones
The best option would be to use two or three different shades, with one of them certainly being white. This approach will help avoid visual fragmentation, create a sense of spaciousness, and give your small kitchen a more organized look. It's just incredible how successful the combination of dark gray bedside tables and a white background will be. However, you shouldn't give up the classics either. White kitchen: 40 stunning white interiors that are not boring at all.