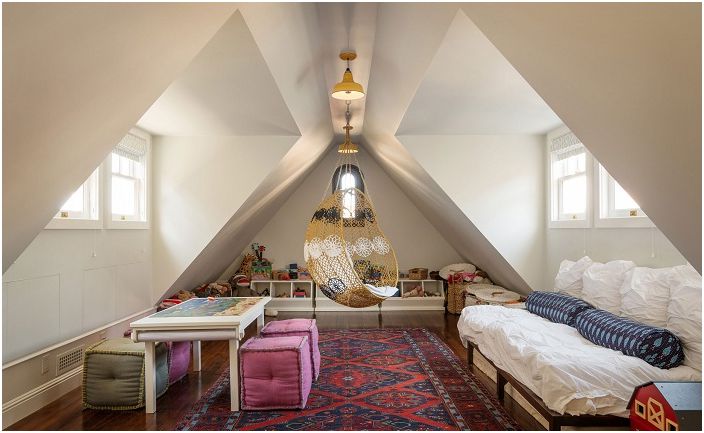 Lovely bedroom with skylight.

The bedroom is the place where it should be comfortable, and therefore it is so important to maintain its design in the right way. And among the many ways to express your creativity, one of the most interesting can be a roof window, which will make this room even brighter and more comfortable..

1. Solar fantasy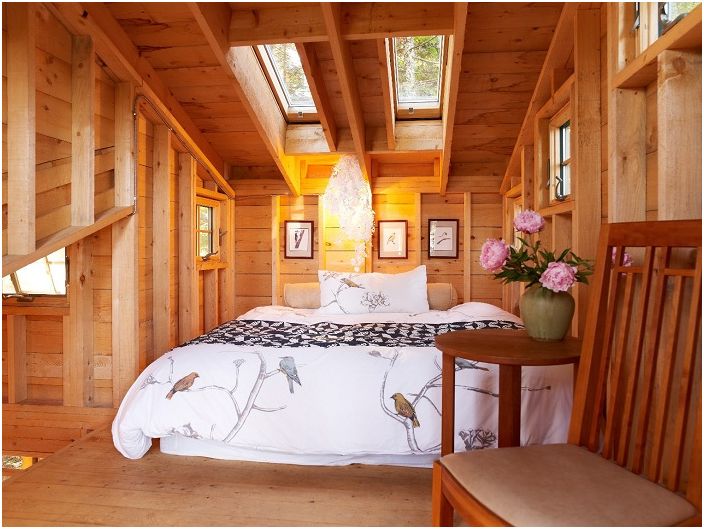 The dormer window in the bedroom creates excellent lighting and home coziness at the same time, for a comfortable home and a pleasant pastime.

2. Snow-white color


A bright white room with beautiful snow-white lighting, creates a clean and bright atmosphere especially for relaxation.

3. Home corner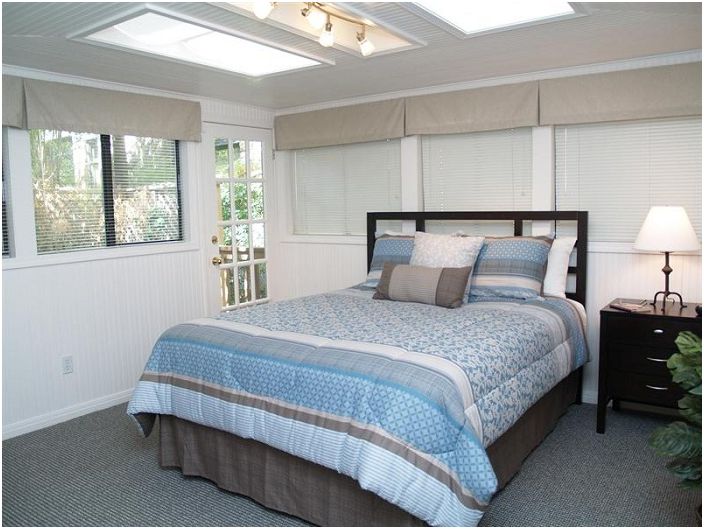 A lovely room with chic dormers just perfectly complement the bedroom interior.

4. Color combination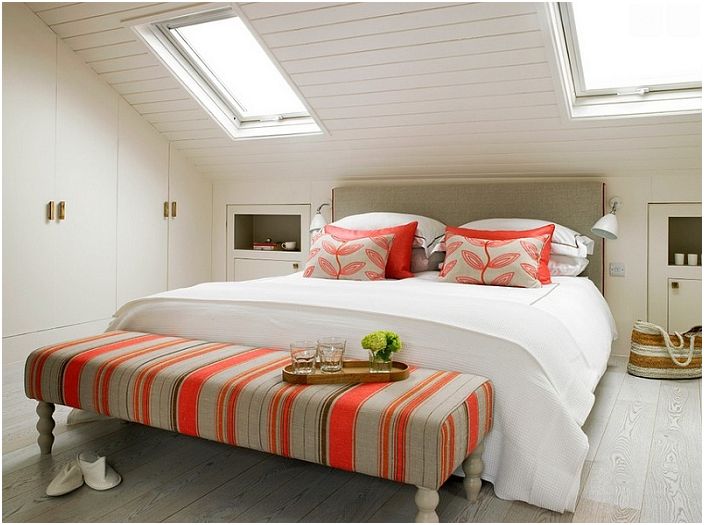 An excellent combination of white with bright red will allow you to enjoy the interesting interior design to the maximum.

5. Geometry of lines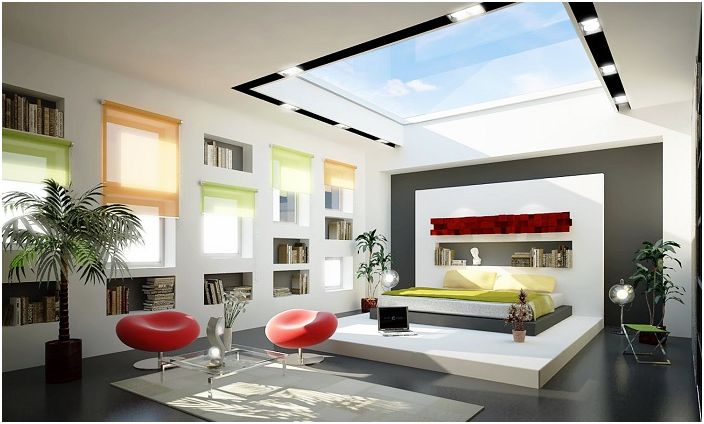 An interesting combination of colors and specific interior elements allows you to generally appreciate the beauty of a room with skylights..

6. Chocolate paradise


Chocolate colors in the interior design of the bedroom allow you to approach the comfort and gentle atmosphere of the house.

7. Starry sky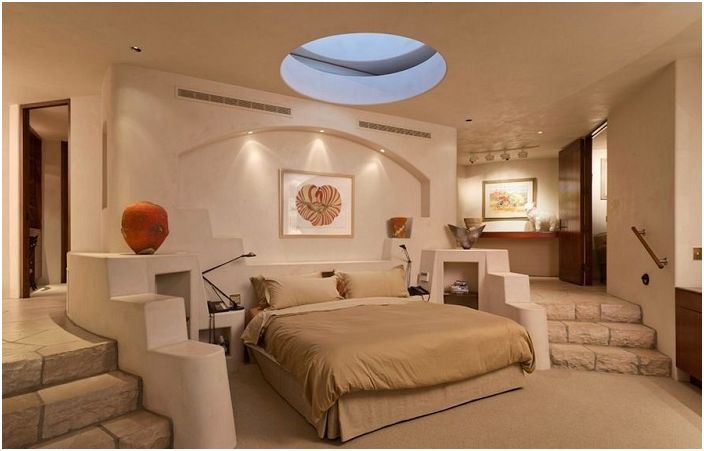 A chic round dormer window on the ceiling of the room will make it possible to admire the starry sky every night.

8. Classics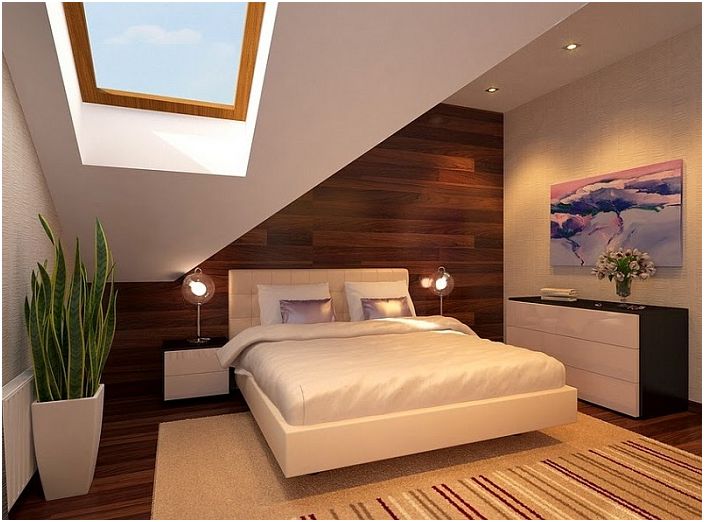 The combination of light shades with wood in the interior of the room will give it a kind of charm, plus an excellent dormer window will add originality.

9. Light house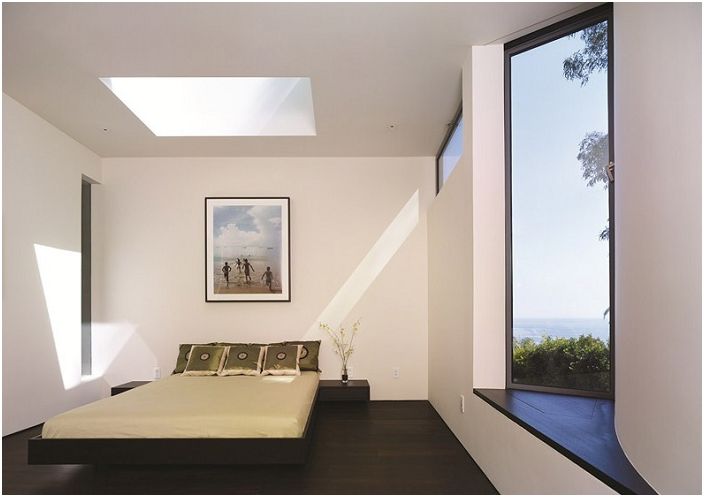 A small but bright room with a large ordinary window and an attic in addition, makes the room lighting to the maximum and this is wonderful.

10. Looking up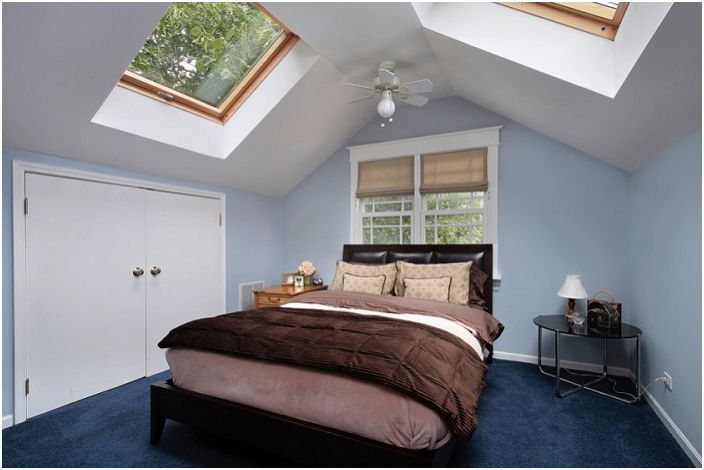 An interesting design of a bedroom with skylights adds a great mood and evokes only positive thoughts.

11. Bright sunset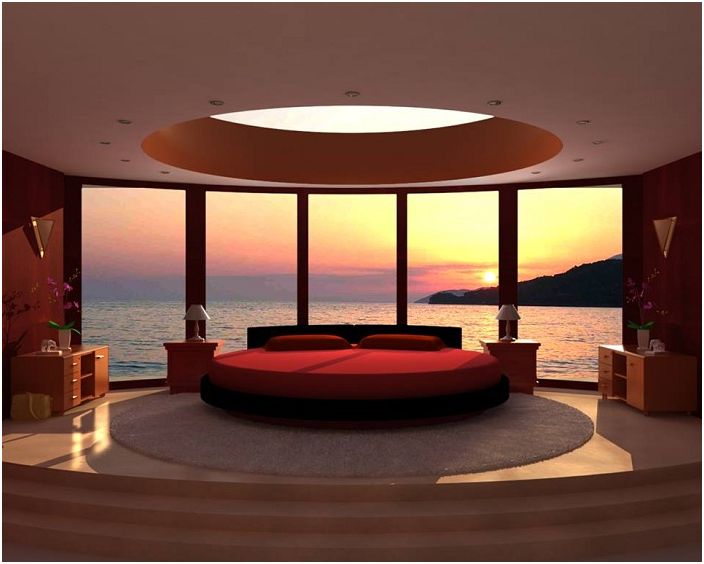 A room with bright lighting and a large window that adds a peculiar color and extraordinary notes of inspiration.

12. Seabed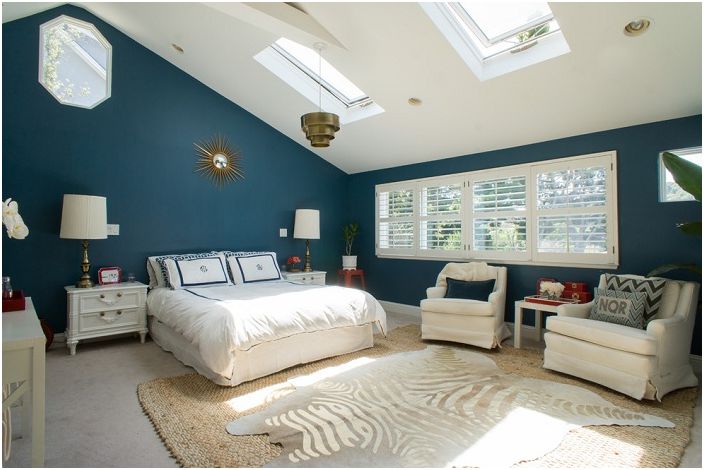 A bedroom in beautiful blue tones with white accents and a chic dormer window will add color to the mood of the room.

13. Cozy bedroom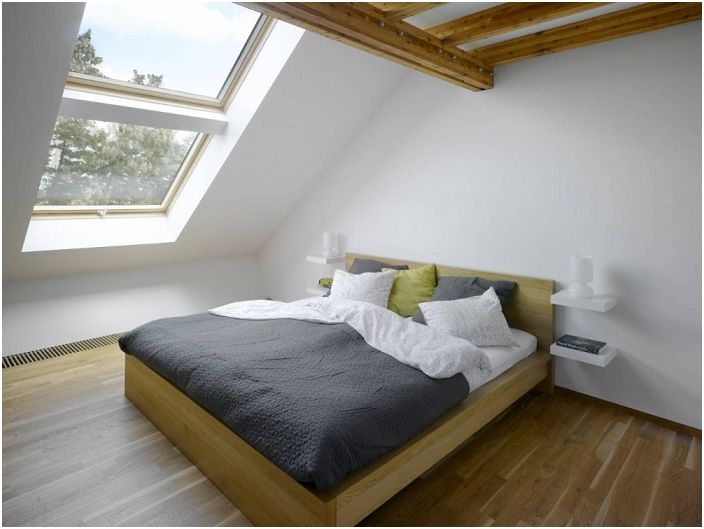 A stunning bright and honest bedroom with a charming dormer window will give only positive impressions.

14. Sleeping place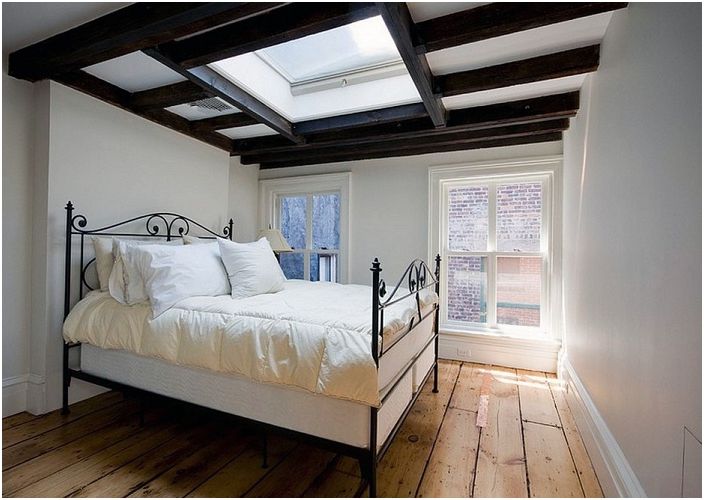 A cozy bedroom with a beautiful dormer window and a chic ceiling complement the interior of the room.

15. Tenderness of the sheets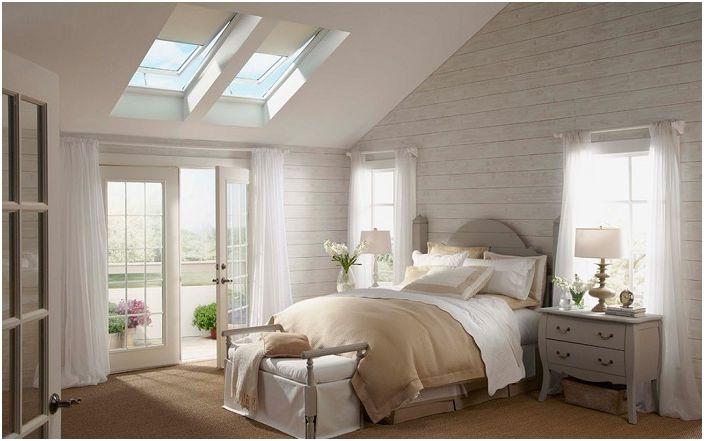 Lovely bedroom decorated in delicate cream colors, for relaxation and pleasant moments, with pretty skylights.

16. Perfect dream world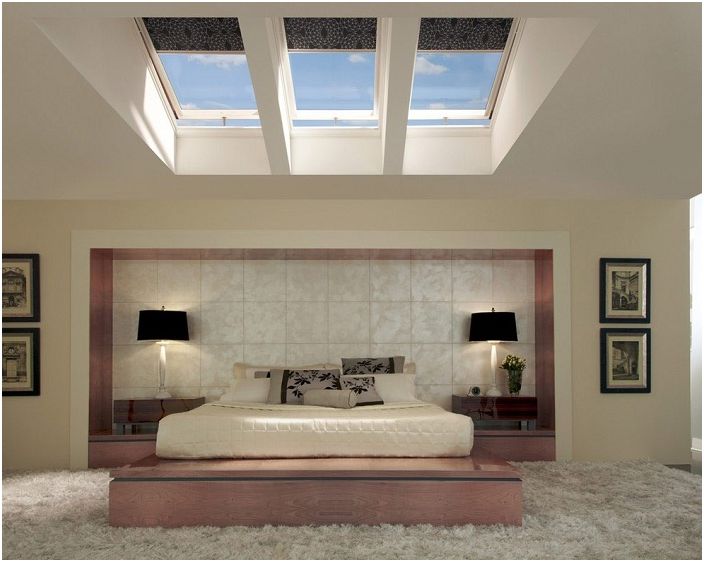 A cozy room that fits perfectly into the interior of the house, with beautiful roof windows.

17. Combination of chic and charm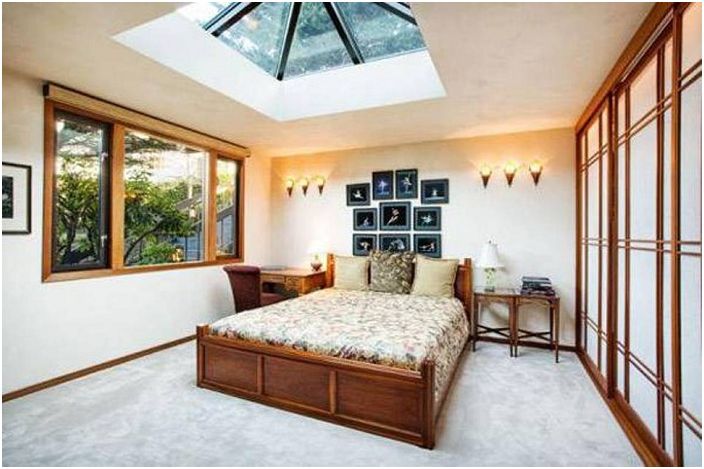 The combination of delicate colors with wooden elements in the interior, complemented by a dormer window.

Home decoration can say a lot about its owner. That is why it is so important to organize everything optimally as much as possible, and not to forget about the use of beautiful bookshelves..