Today we will talk about small bedrooms, which you want to make not only beautiful and cozy, but also comfortable and multifunctional..
Small bedroom: design and interior – tips
The first and, perhaps, the main rule for a small space is the abundance of light shades, because dark colors can visually reduce even a very large room. The lighter the walls and furniture, the more spacious your bedroom will appear. Bright or dark colors can be quite used as accents..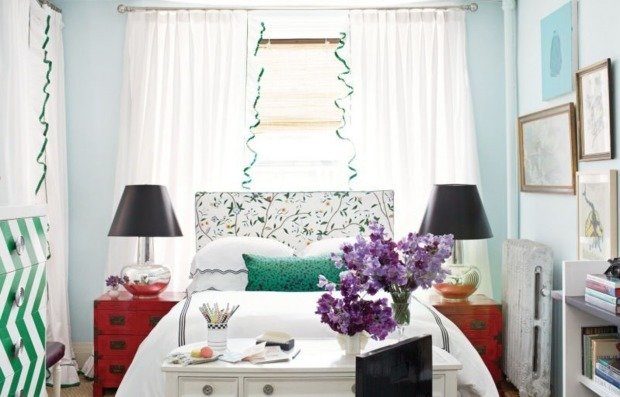 Stripes will also be on your side when decorating your small bedroom, with their presence they skillfully create the illusion of the height of the ceiling or the length of the walls. The single wall painting technique works great in small spaces. When one element is abruptly out of line, it creates the illusion of an increase in area..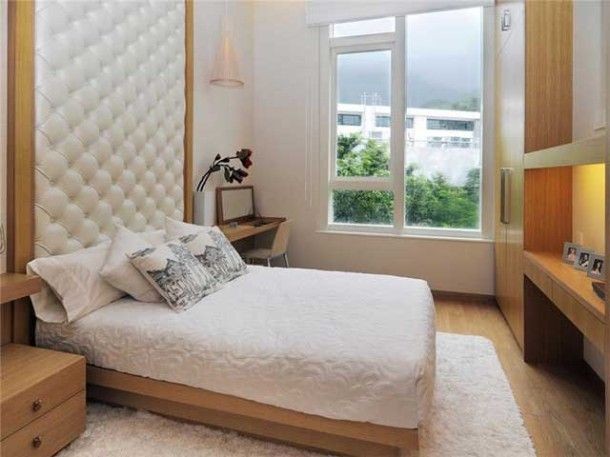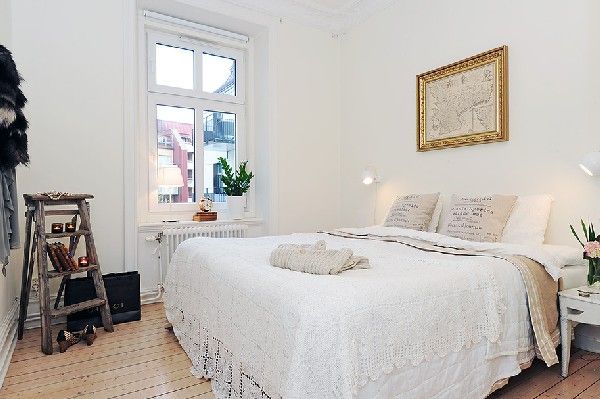 As for furniture, of course, it should be light and not create a feeling of heaviness. So, for example, in some cases it is better to completely abandon a very large bed in favor of a less wide and bulky one. By the way, beds in the Japanese style, almost a mattress on the floor, with proper design, can look very entourage.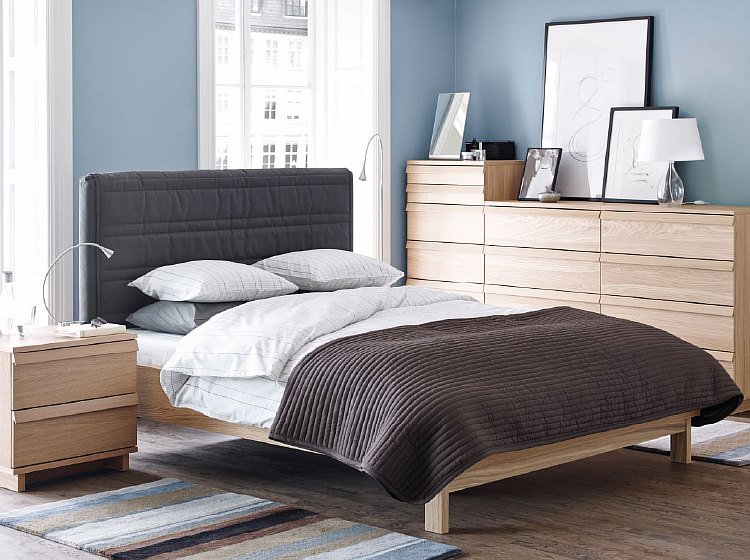 The freed up space should be organized in a practical and functional way. So, for example, for small rooms it is better to choose furniture that can be removed in case you do not use it for a while during the day. Chairs and sofas without handles or armrests are also ideal for small spaces because they feel light and weightless.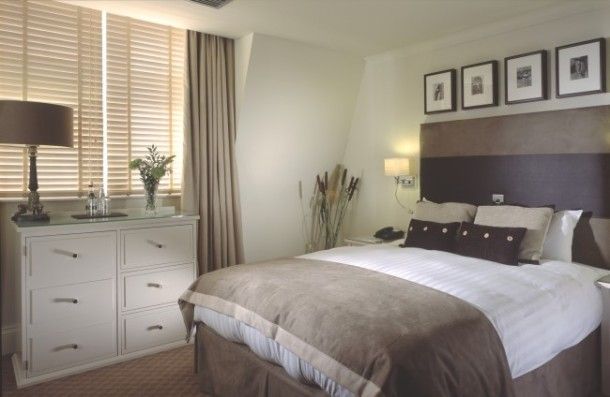 In matters of storage of things, multifunctional items will be indispensable: drawers under the bed, an ottoman hollow inside, providing space for a blanket, rug, books and much more. Straight clean lines of open shelving and hanging shelves will create a clean, fresh and light feeling in your neat little bedroom.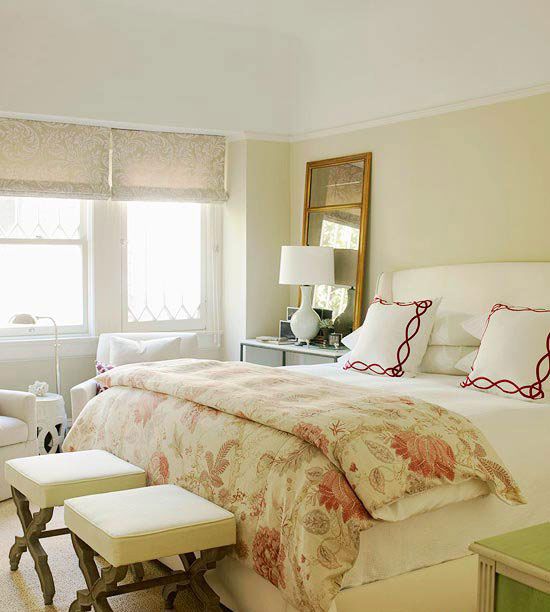 In a small space, it is better to abandon heavy, dense curtains in dark shades, and opt for light curtains, which are better to hang from the ceiling itself, and not from the top of the window frame. This will create the illusion of height, depth and width of the wall on which the window is located..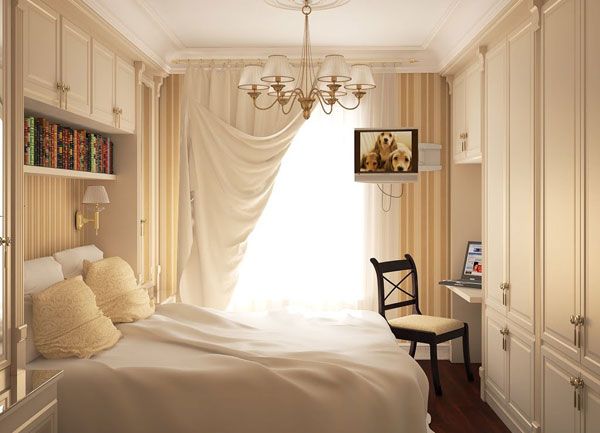 Speaking of windows, good lighting plays an important role in any space, but especially in the design of a small room. Natural light from the window, not obscured by the dense fabric of the curtains, will by default make your room bright and spacious. When choosing artificial light sources, place them at different levels, let each of them perform its function separately, and together they will visually work to increase the area of ​​your bedroom.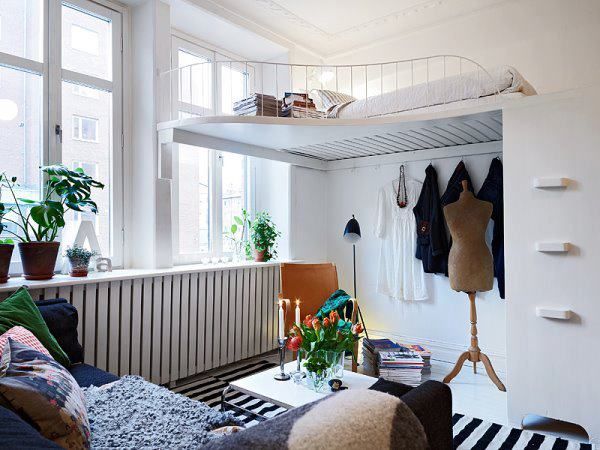 Decorate the space with pieces of furniture and decor that reflect light, also creating the effect of expanding the space. Mirrors, glass and lacquer surfaces are what you need. But do not overdo it with the decor – when choosing each element, think over its functionality and necessity, because small spaces easily become overgrown with unnecessary things that create a sense of disorder.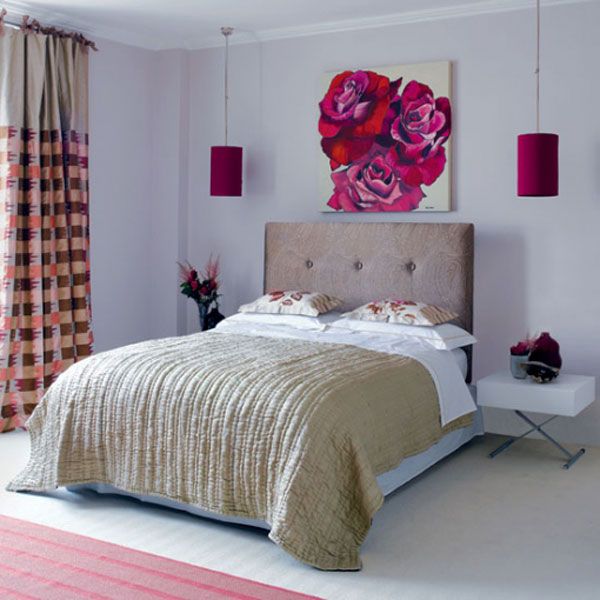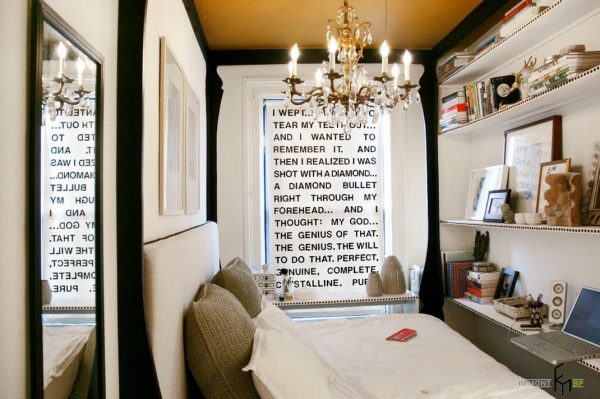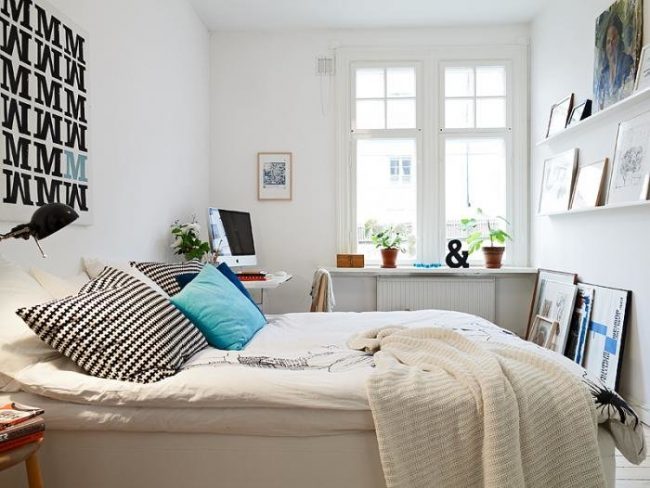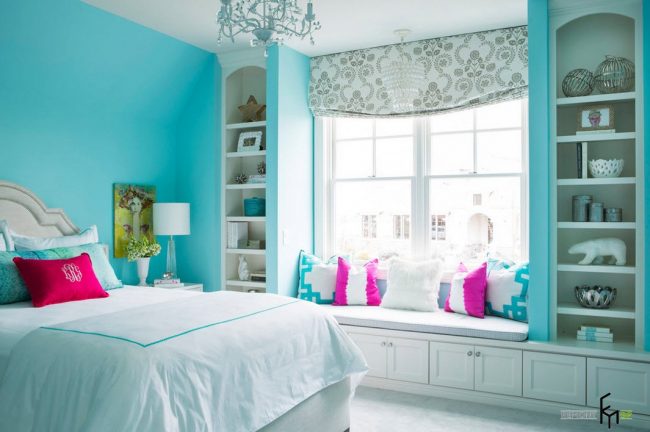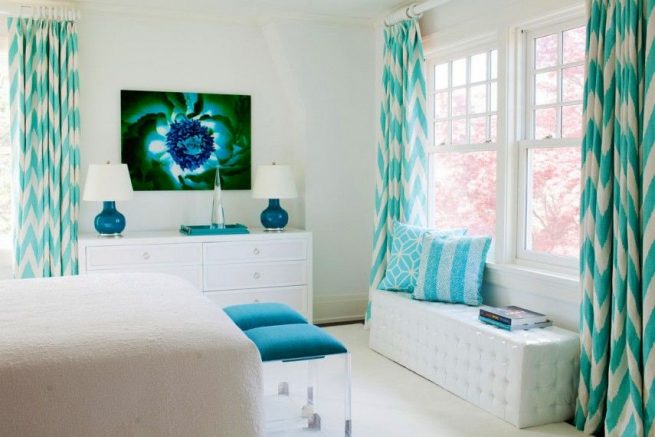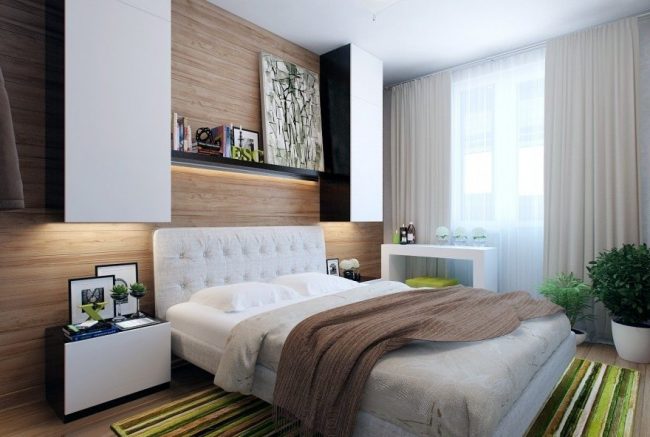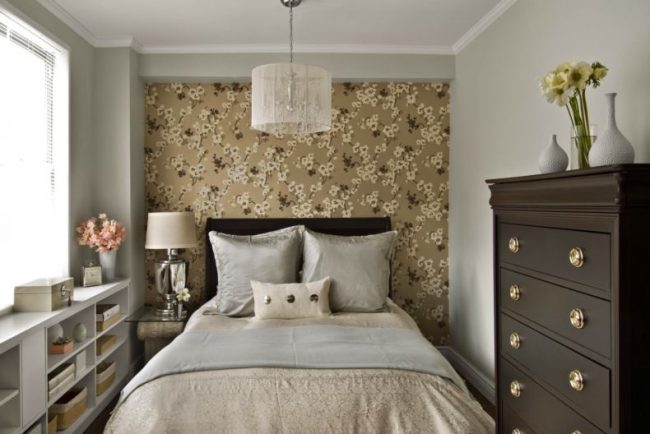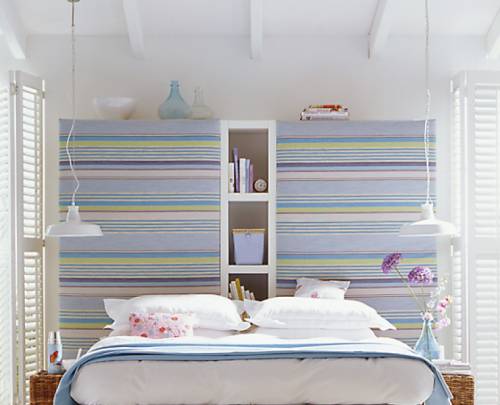 We wish you creative success in decorating your cozy little sleeping space!