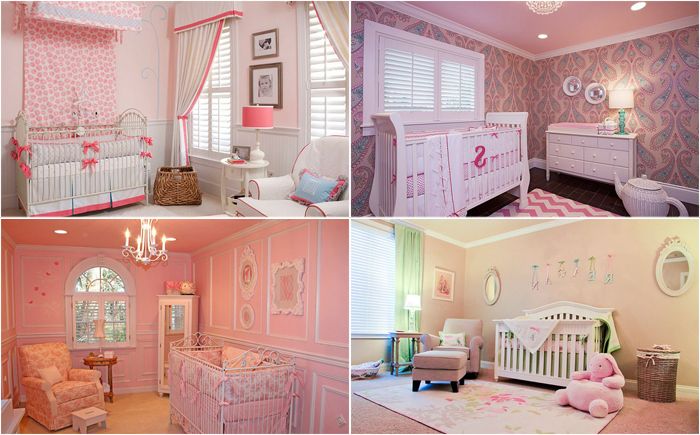 Pink world for girls: 20 luxurious bedrooms for newborns

Decorating a baby's bedroom for a newborn is one of the most difficult and enjoyable tasks. I would like to create the perfect interior, especially when it comes to a girl. Everything is important here: the model of the bed, the color scheme of the room, and numerous bows with ruffles. We suggest staying at the traditional color for girls – pink.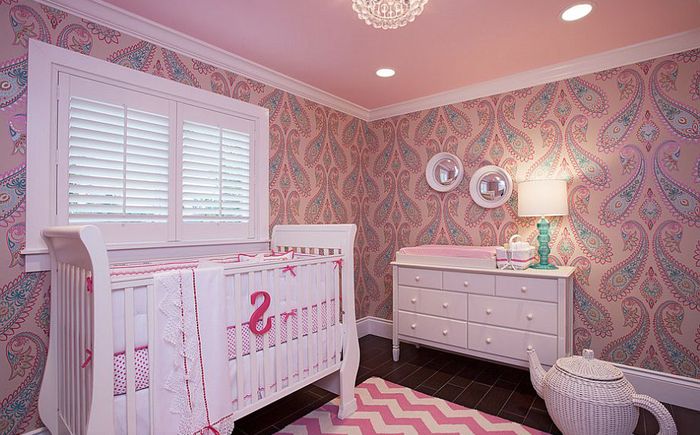 Charming bedroom by B. Design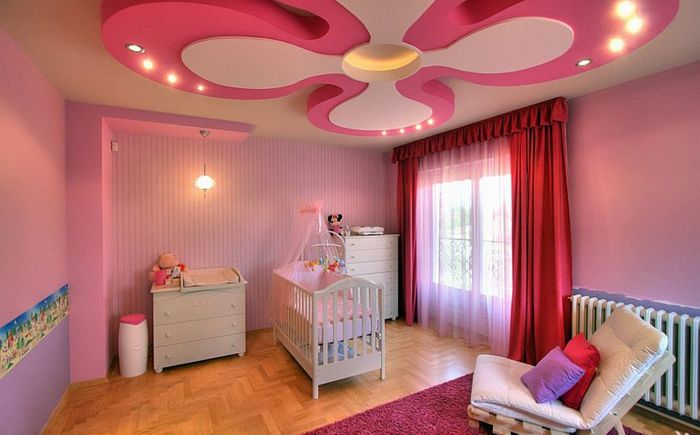 Stunning ceiling – as the main focus of the interior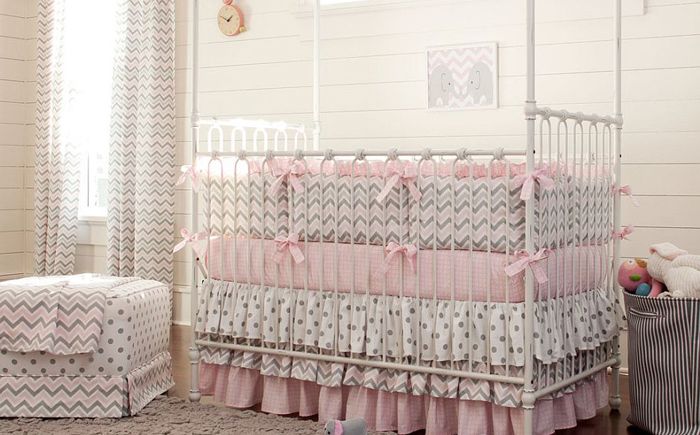 Delicate bedroom with polka dots
Each nursery, decorated in pink, still turns out to be unique and special. It all depends on its size, the chosen shade and decor. The result can be both classic and extravagant versions, but in any case they will be unusually cute and cozy..
World of pink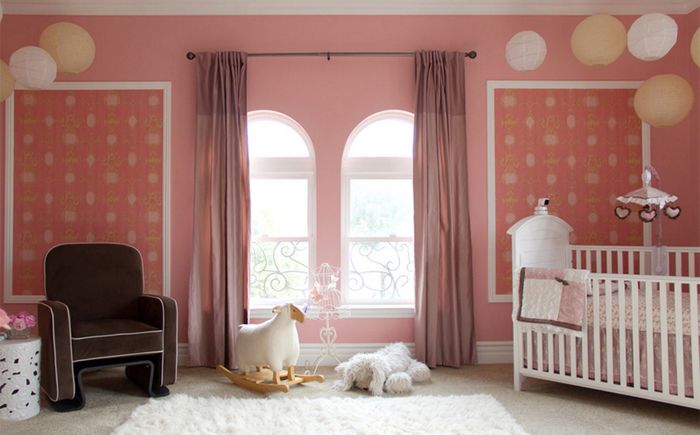 Bedroom for girls from A.S.D. Interiors – Shirry Dolgin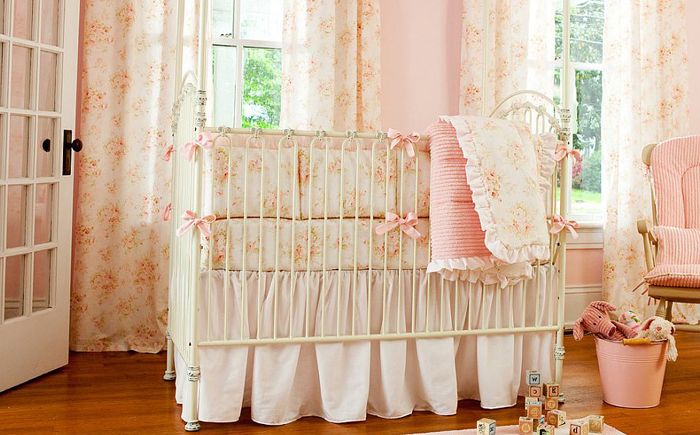 Bedroom interior in pink colors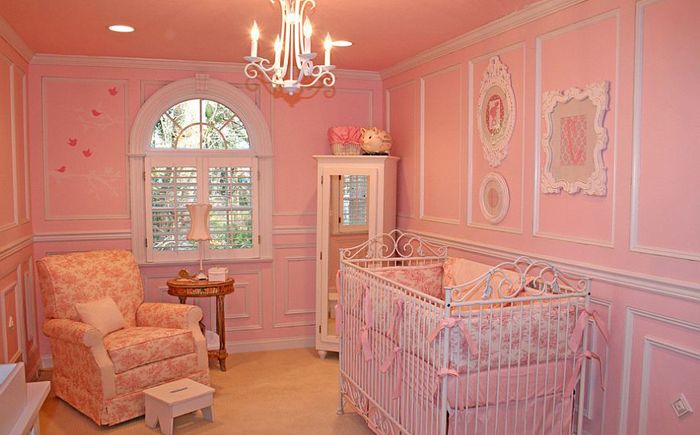 Small Pink Bedroom by Jack and Jill Interiors
Experts say that the color scheme significantly affects the mood of the child, which is why it is so important to choose the right color. Pink is ideal for a nursery, as it combines energy and tenderness. It is the color of beauty and femininity. Although the rooms look light and elegant thanks to him, it is still worth adding a scattering of other bright colors to get a harmonious interior. Wallpaper with a pattern or interesting accessories simply must appear in the room..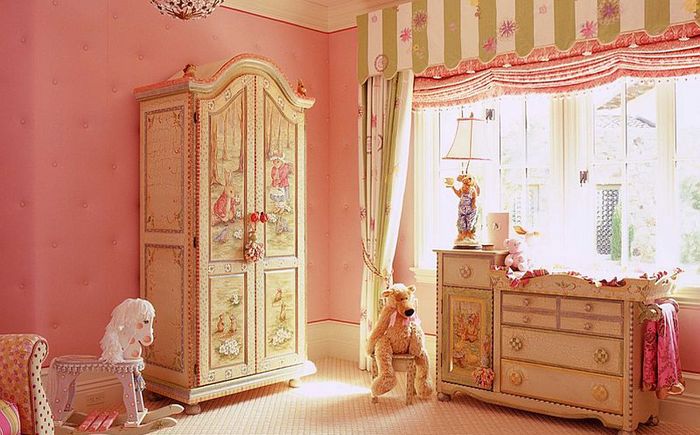 Original wall solution from Wendi Young Design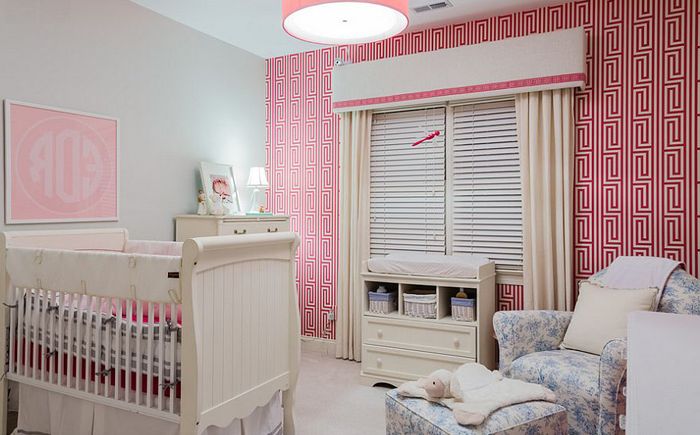 Accent wall in the bedroom by Paige Designs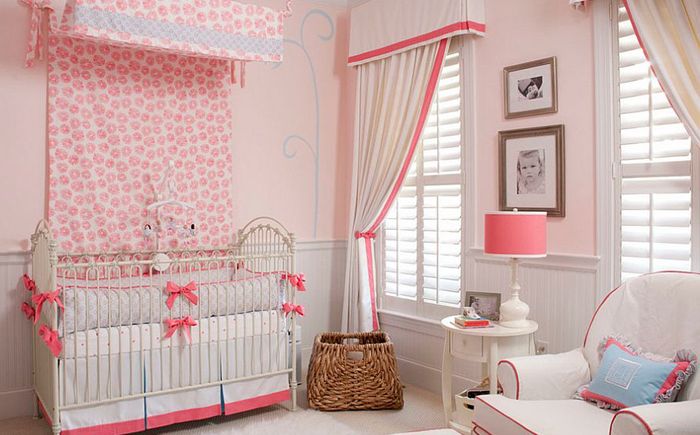 Nursery interior by Liz Carroll Interiors
Pink can be introduced into a girly room, decorated in any style and theme. Beautiful butterflies on the walls, bright rainbows or natural motifs will help create a luxurious nursery. In this case, no less attention is paid to the ceiling, we must not forget about the correct lighting..
Modernity and adaptability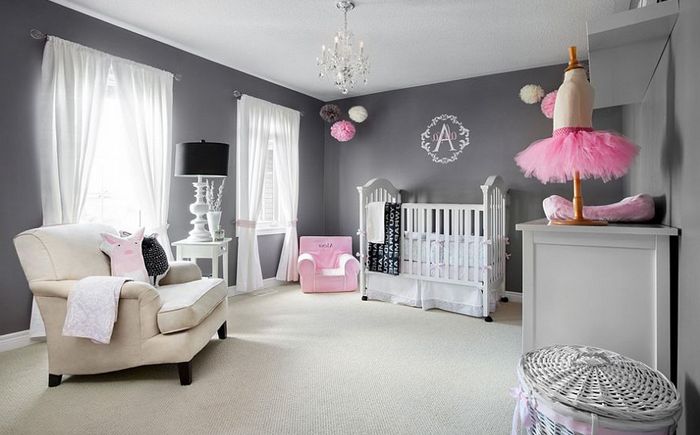 An interior that can grow with a child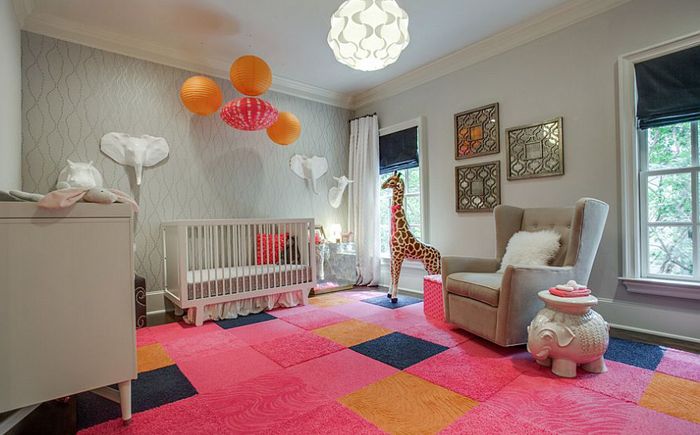 Bedroom in pink and gray tones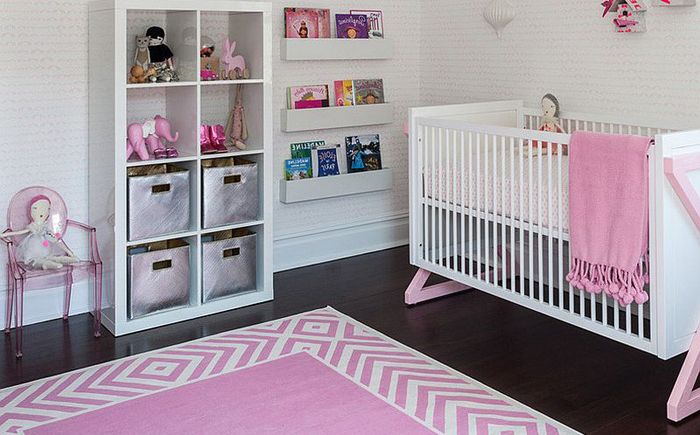 Pink accents in the interior from SISSY + MARLEY
Everyone loves the interiors of children's rooms that «grow» together with its residents and their ever-increasing needs. A modern newborn bedroom could also follow this trend. This will eliminate the need to change the design every two years, incurring serious financial expenses..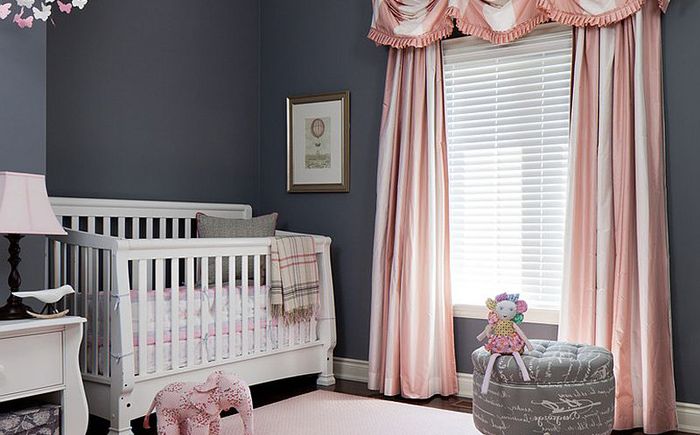 Children's bedroom in pink and gray by Merigo Design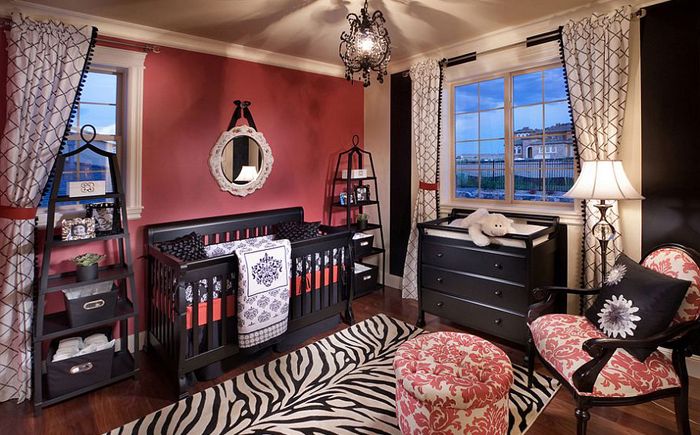 Children's bedroom interior from Celebrity Communities
However, one should not forget that children quickly get tired of their environment. The girl will quickly grow up and require a change of interior. Therefore, if you really want to make the room pink, then for the background it is still better to choose as calm and neutral tones as possible. It is worth paying attention to carpets, curtains, decor and bedding. You can safely make them pink.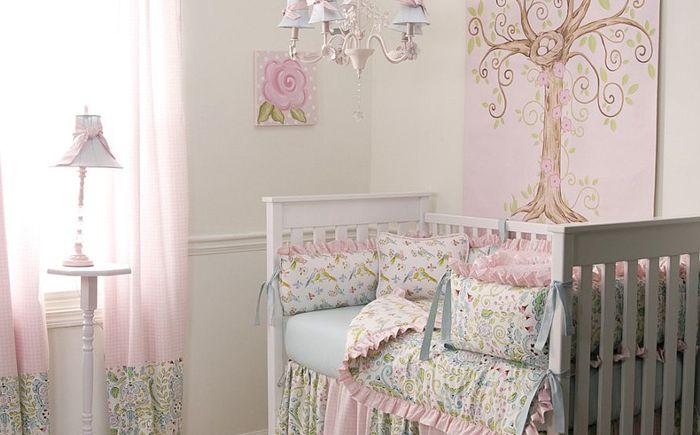 Elegant kids bedroom by Carousel Designs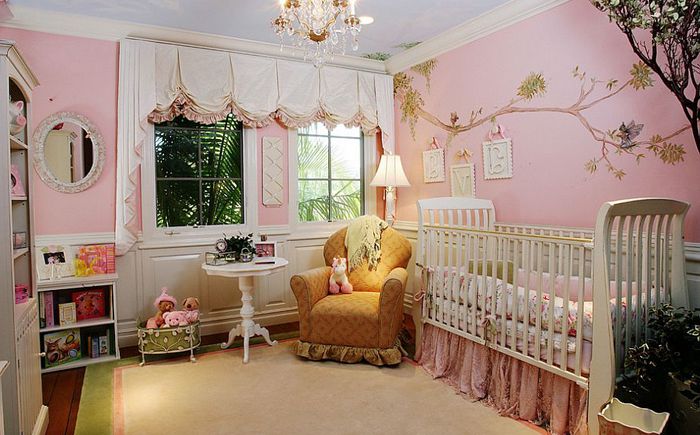 Baby room interior in pink by Interiors Remembered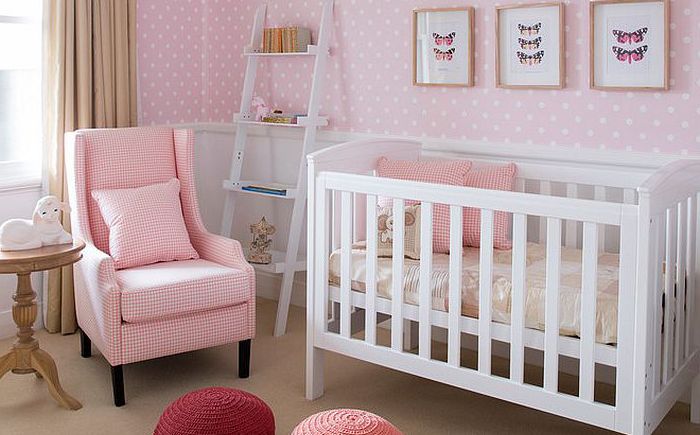 Vintage nursery interior by Horton & Co. Designers
Gray has not lost its popularity for many years. It is perfect for a versatile background color. Unlike white, it is not so sterile, but with pink it forms a surprisingly harmonious combination. Wallpaper with a pattern will also allow you to eventually turn the nursery into a guest bedroom for adults..
There are no boundaries for perfection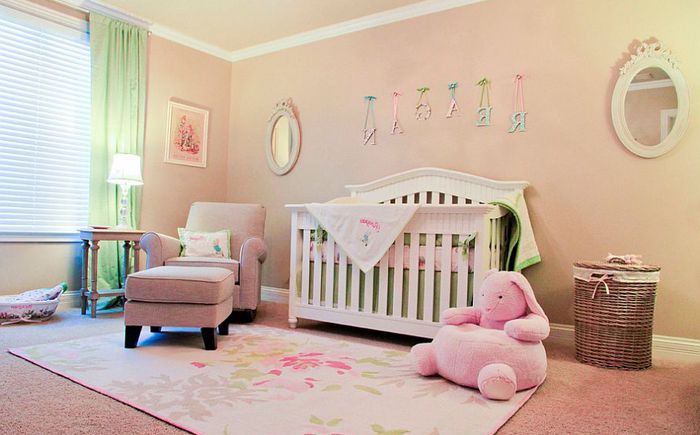 Peach shade of pink in the interior by M M Design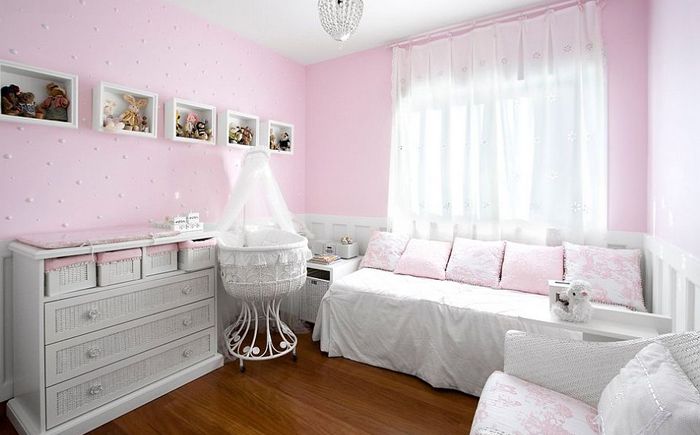 Newborn Bedroom Interior by Eduarda Correa Arquitetura & Interiores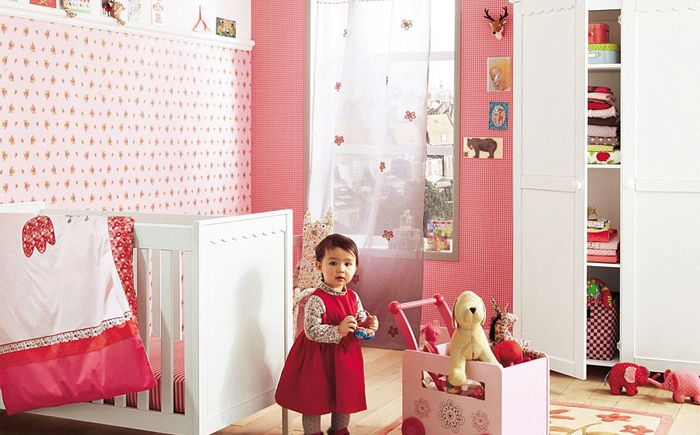 Red, white and pink are great choices for a girl
Pink looks great in both large and small rooms. It blends harmoniously with almost any color. Nevertheless, in small bedrooms it is better to opt for delicate shades. Pastel tones are all the rage right now and look incredibly luxurious when paired with deep blues, coral, reds and golds. In addition, light pink will help create an open, pleasant atmosphere, without the slightest shadow of despondency..