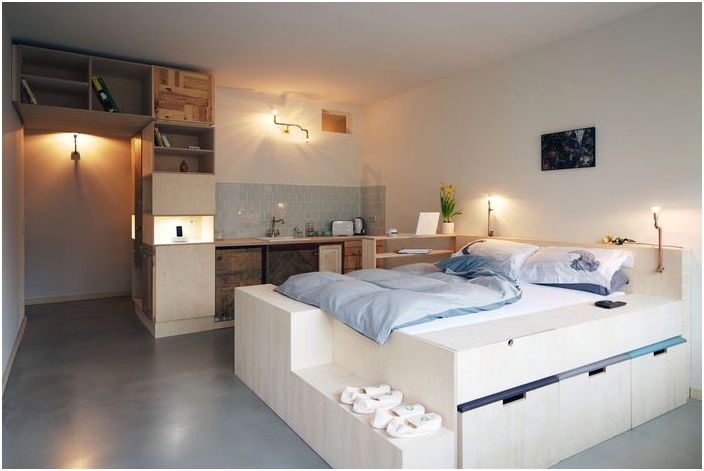 Beds for the smallest spaces
When there is not enough space in an apartment or in a small bedroom, then you need to choose a bed that performs several functions at once. Where to choose, and what should be the berth in a small size? We have found the most interesting and practical solutions.

Three in one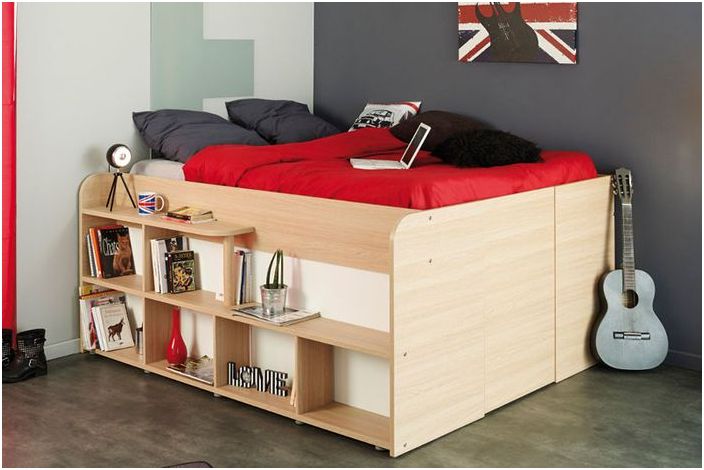 Small bed

This bed is designed by French designers from Parisot. They created a versatile piece of furniture that serves several functions at once. It serves as a bed, dressing room and bookshelf. Ideal for a studio or studio apartment.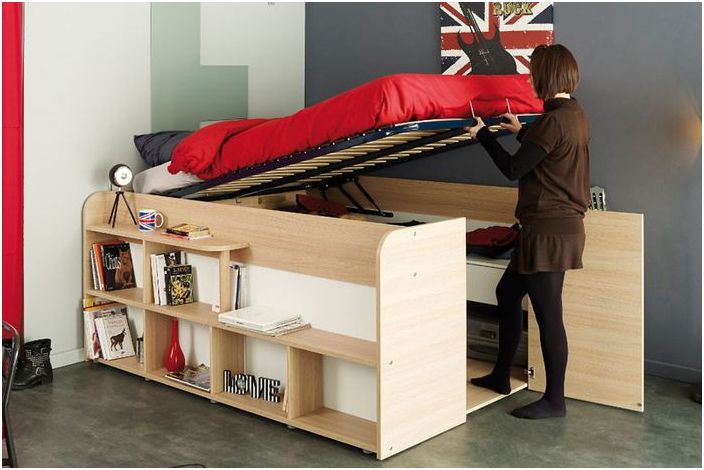 Three in one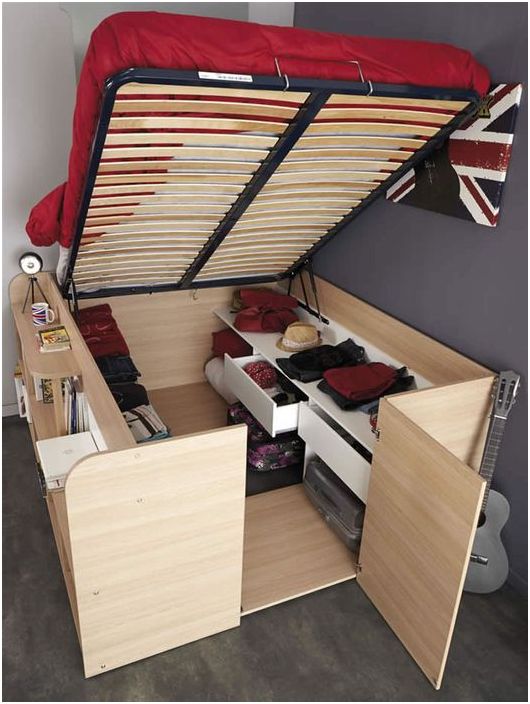 Bed, wardrobe and bookshelf in one piece of furniture

Stylish dressing room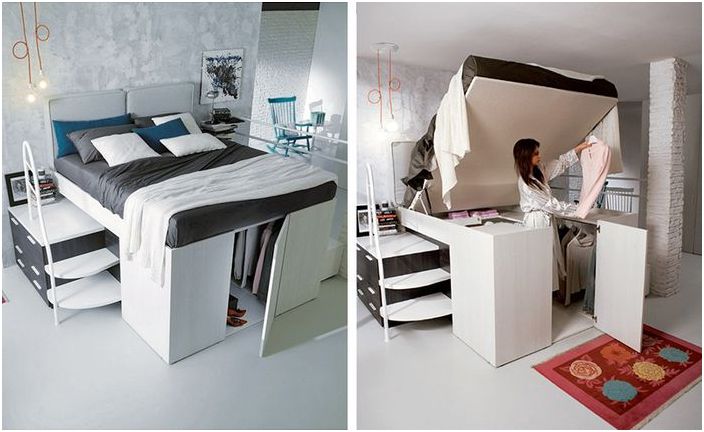 Stylish dressing room

Not every apartment has the ability to put a wardrobe or equip a dressing room. Therefore, we have to look for some alternative options. Italian designers from Dielle have come up with a bed that is fully furnished like a stylish dressing room. In addition, there is also a built-in bedside table, which allows you to put a night light, alarm clock, water or put a book.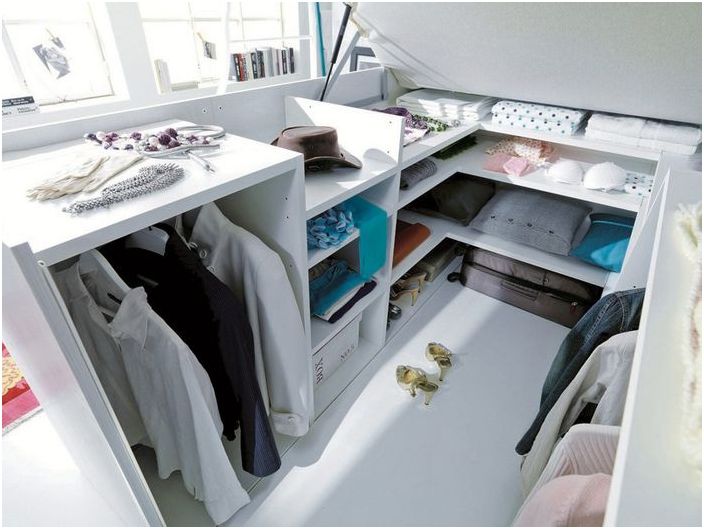 Stylish wardrobe in bed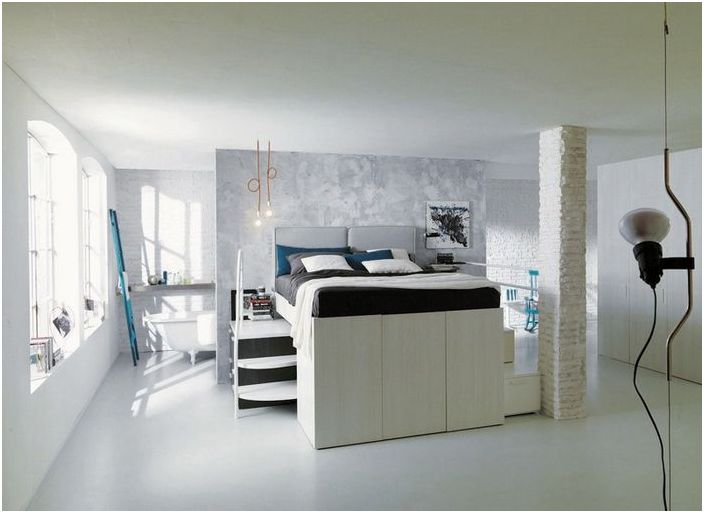 Multifunctional bed

Bed-dining room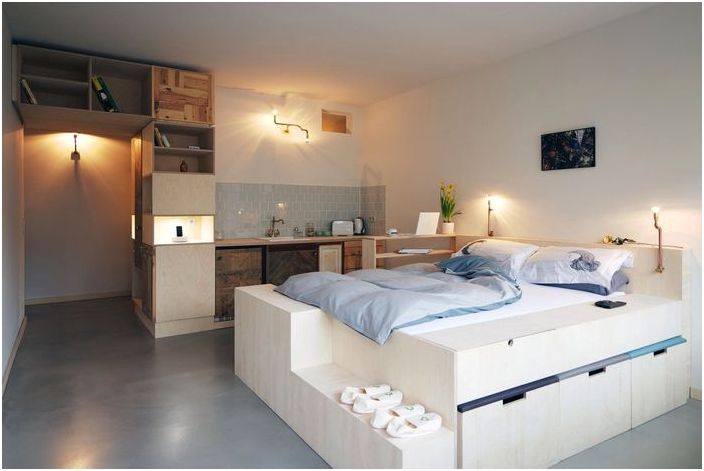 Bed-dining room

German designers know a lot about practicality, they have done incredible! Spamroom studio specialists have developed a bed that serves not only as a storage system, but also as a folding dining room. If necessary, a table top rolls out of it and comfortable poufs slide out. It turns out a full-fledged dining area, very convenient and economical.
Successful disguise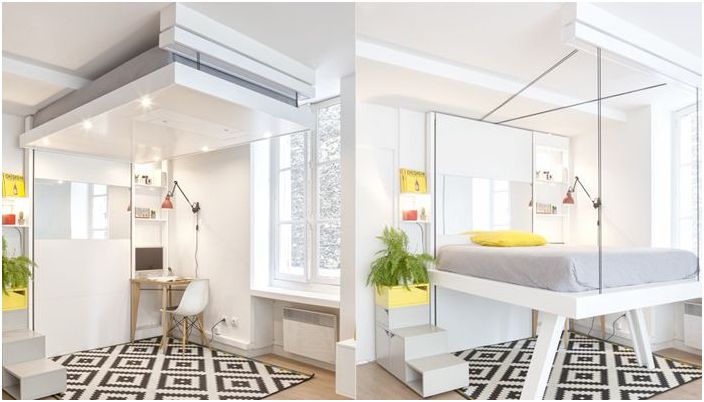 Successful disguise

In odnushkas, it is often necessary to hide a sleeping place. For these purposes, the French from the BedUp bureau have created beds with lifting mechanisms. At night, the berth drops to floor level, and in the daytime, when not used for its intended purpose, rises to the ceiling.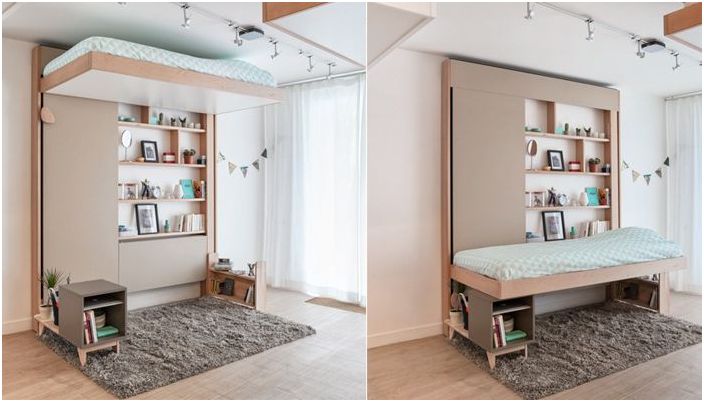 A bed that's easy to hide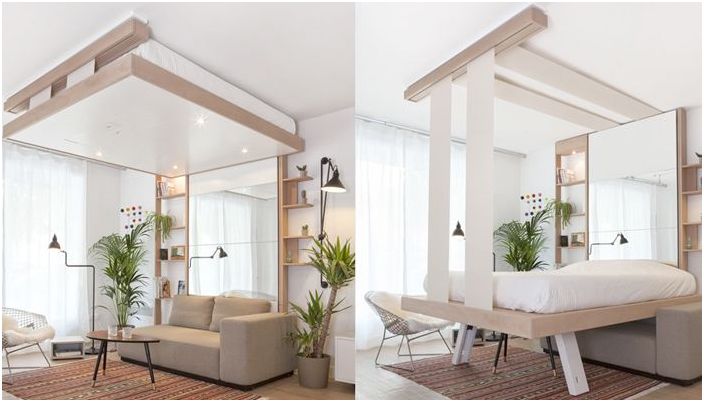 An excellent solution for small sizes

Bed-table
German woman Mira Schröder created a table that made her life easier a hundred times. She has to work a lot in her own design studio, and often the girl stays late. Therefore, she came up with a comfortable table with the functions of a bed, so as not to return home through the dark streets..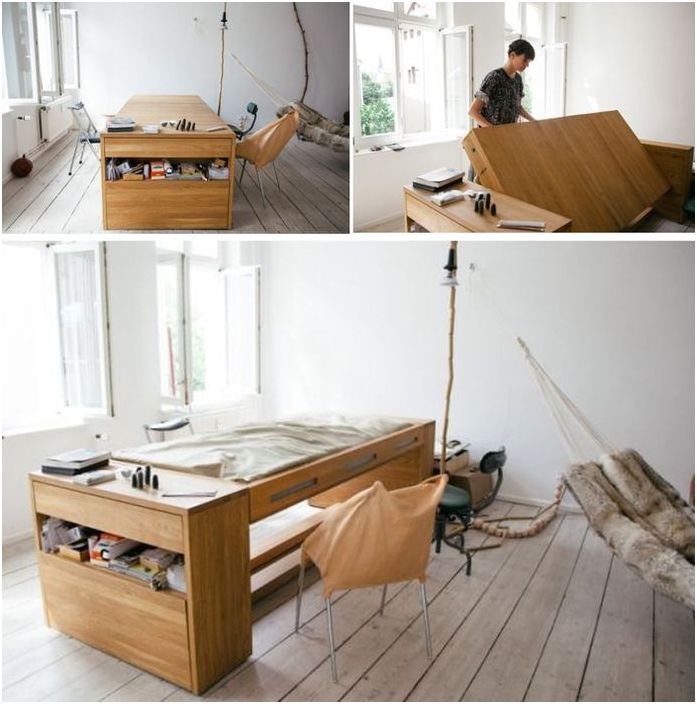 Bed-table

What if the bedroom is in the living room? There are 19 ways to zone space and allocate space for a bed!