These simple bedroom storage solutions can help transform your bedroom into a quiet and cozy space ideal for reading, relaxing and sleeping..
Storing things in the bedroom: ideas
1. Bench in front of the bed – both decorative and functional element in the bedroom. You can sit on it when you get dressed, fold decorative pillows before bed, place a blanket, or fold books or magazines. Complete the bench with storage compartments or a few wicker baskets – and you're done with extra storage.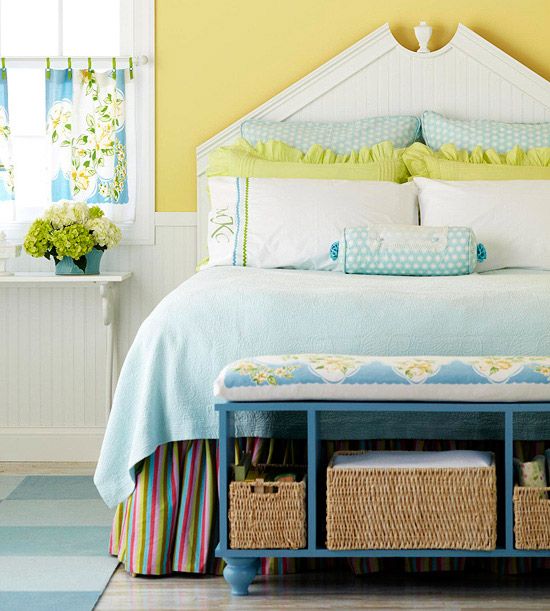 2. Chests of drawers. It is not always possible to put several spacious wardrobes in the bedroom due to the limited space. If this «your case», give preference to several chests of drawers – they are smaller in size, but not inferior in spaciousness.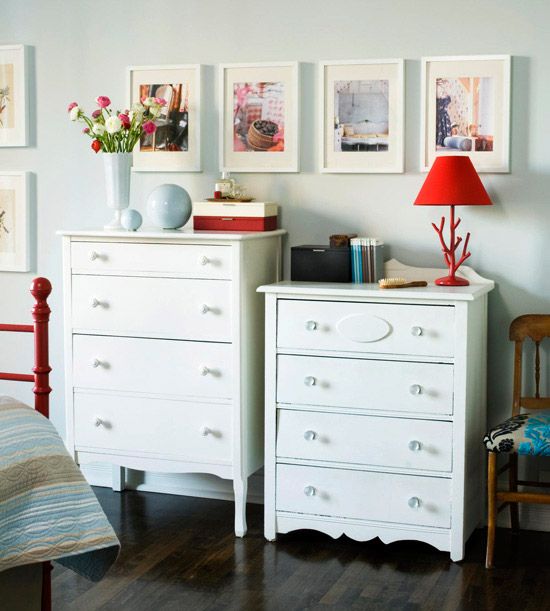 3. Storing things at the head – if you like to read before going to bed, or collect some lovely things to your heart, make a rack and place it behind the headboard.
4. Space under the bed – under the bed you can store replacement linens and towels in bags or special covers.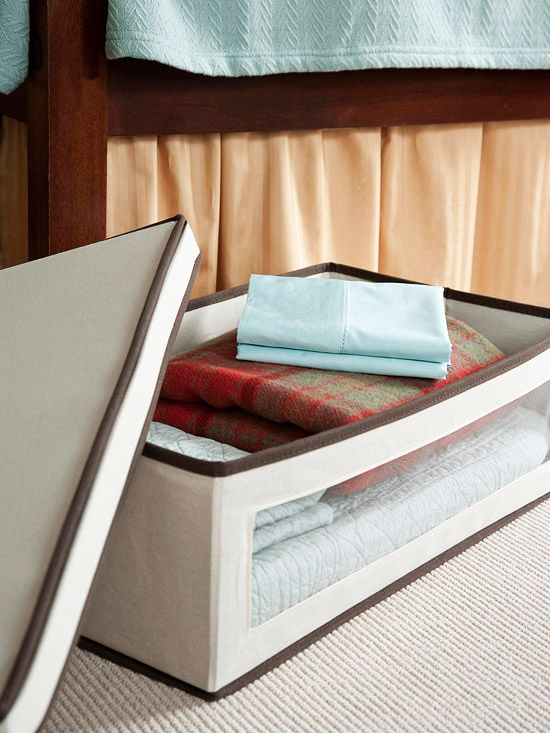 5. Side table – desks are not only for the office, they can serve as a desk or bedside table.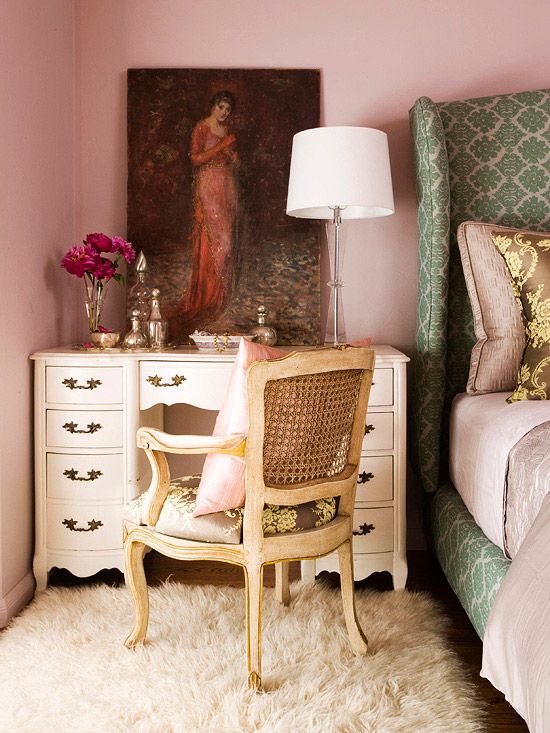 6. Shelves by the bed. How do you like this non-standard solution? The head of the bed flows smoothly into the bedside shelves. Place only the essentials on the shelves – a lamp, books and an alarm clock.
7. Shelving: In the children's bedroom, it is best to place a rack with small baskets in which you can lay out children's things and toys.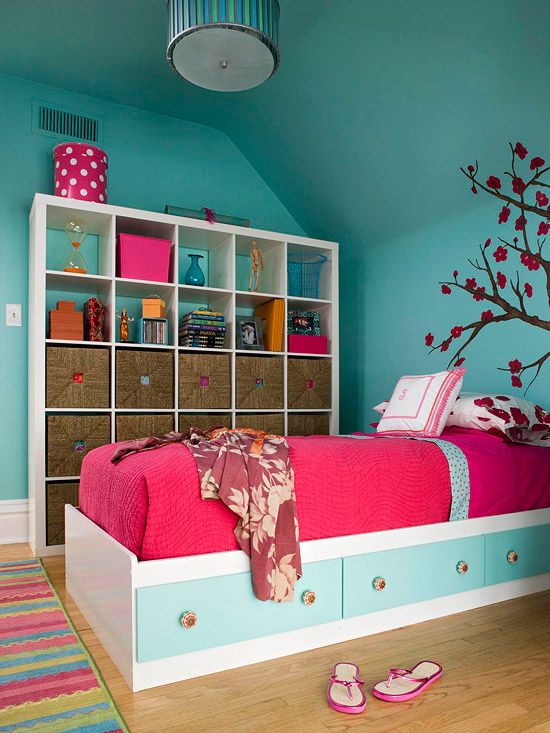 8. Boxes on wheels –  drawers are ideal for storing things under the bed, they can store seasonal items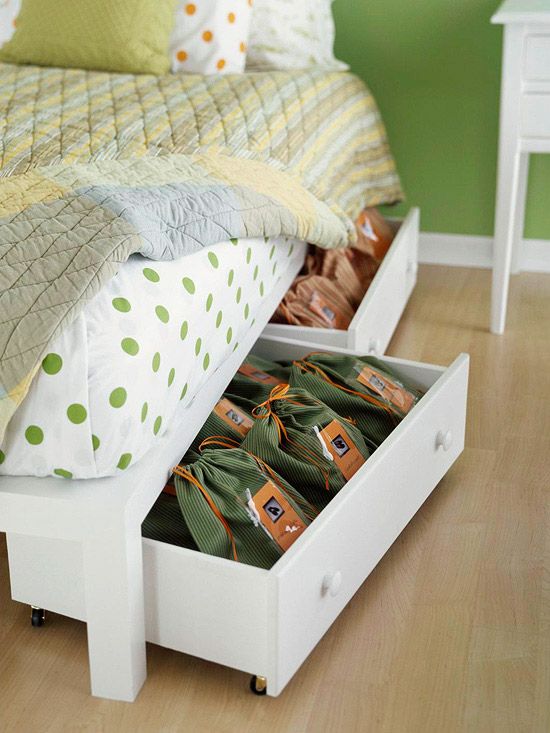 9. Baskets: Use a large wicker basket near the bed to store extra pillows and bedding. Add one or two sachets of lavender to keep your linens smelling fresh.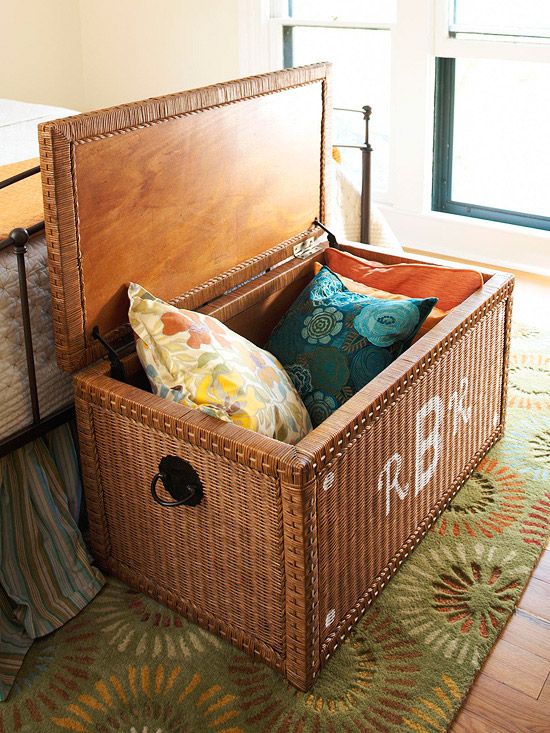 10. Mobile shelving with wheels for ease of movement – can easily fit into most rooms in the house. If necessary, it can be placed in the bedroom, or removed to another room.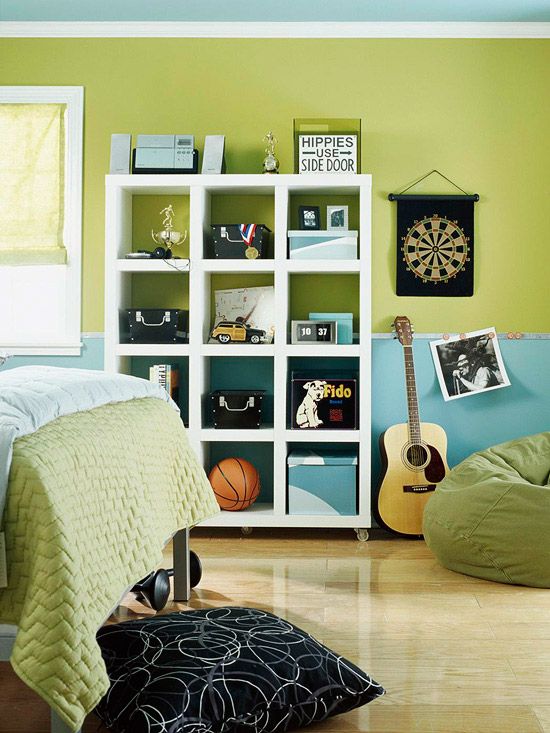 11. Daily clothes organizer – this solution is suitable for children and teenagers.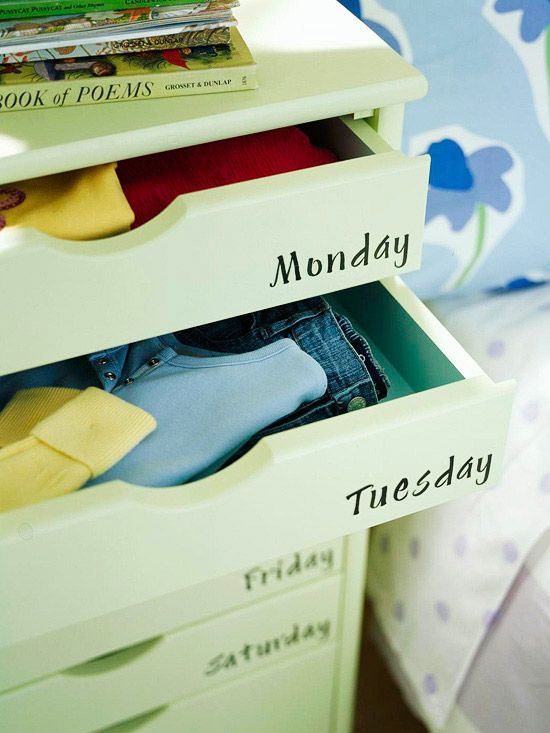 12. Organizer for jewelry – make several hooks on the side of the bedside table opposite from the bed, on which you can hang jewelry.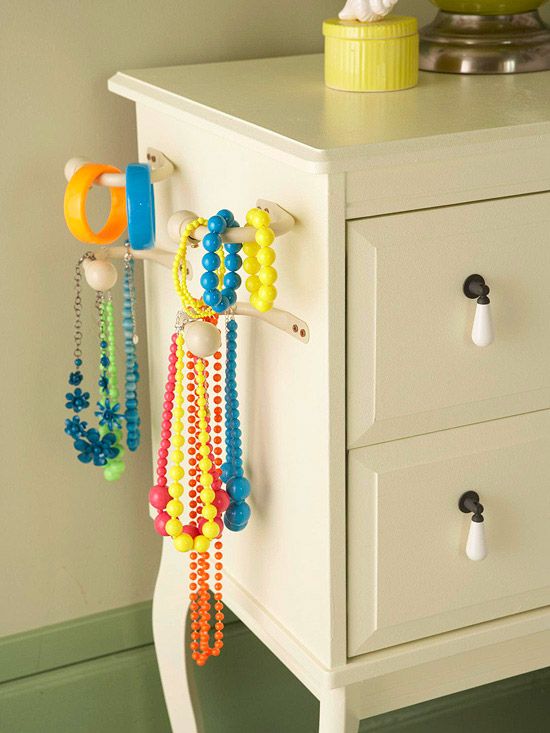 13. Narrow chest of drawers: The bedside table can easily replace a chest of drawers with several narrow drawers.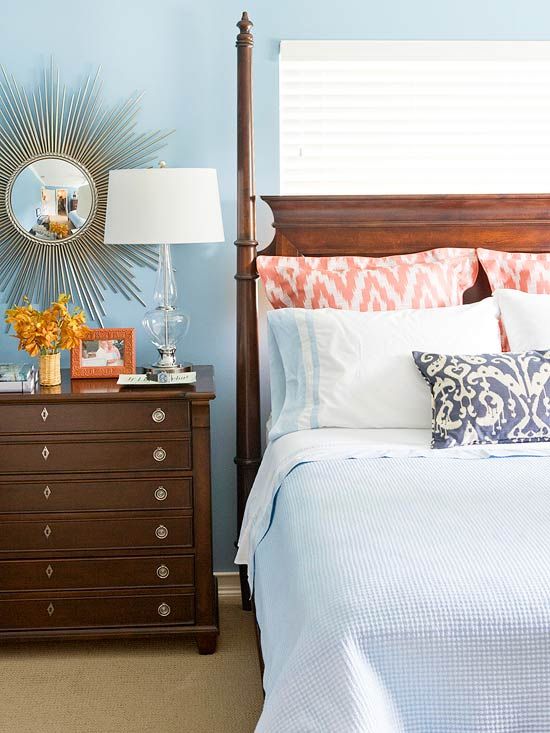 14. Built-in shelves by the bed in the wall niche – interesting solution for storing essentials.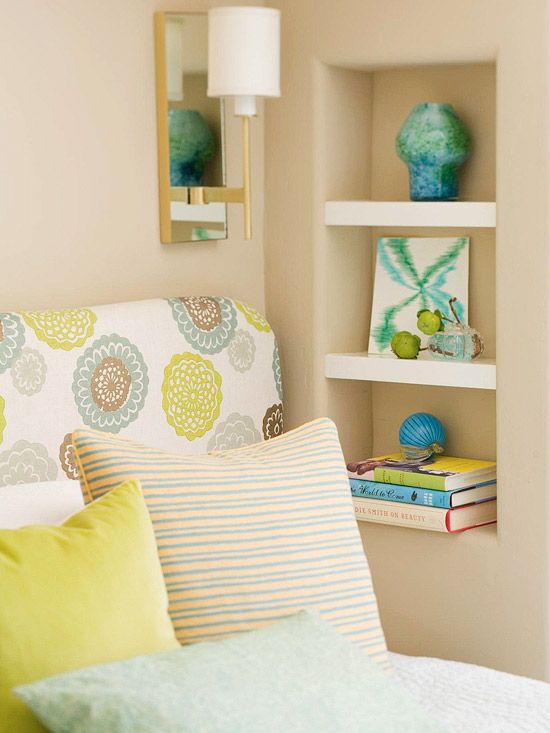 15. Poof: Even in such small things as an ottoman, you can carve out a few centimeters for storing small items..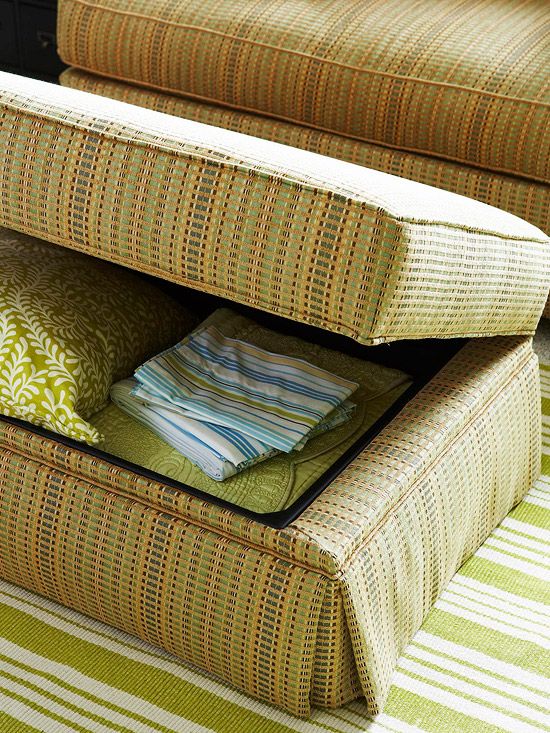 Good luck!