For a bedroom, style, colors and quality of materials for surface cladding are equally important. But, nevertheless, the interior of any room begins with the selection and installation of flooring, which will be designed to provide warmth, comfort and practicality of the living space..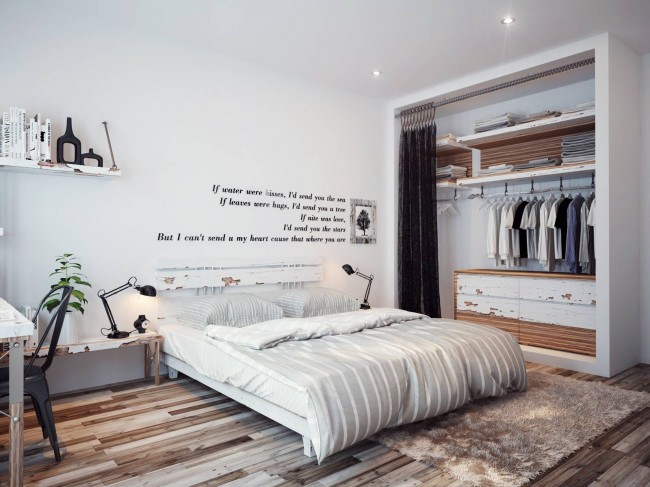 In our article, we are different options for decorating the floor in the bedroom, as well as on choosing the most suitable materials for this..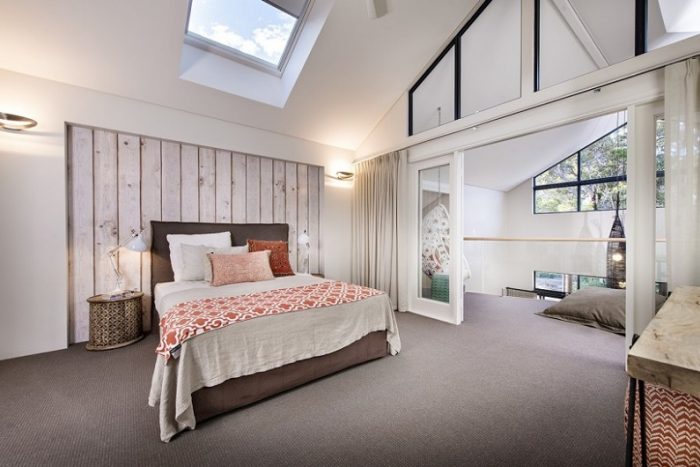 The floor in the bedroom should be «warm» material. Carpet, parquet or solid board. Tile and stone are relevant in hot tropical countries, this is not suitable for our climate.
 How to choose a floor in the bedroom: Sisal
The floor in the bedroom, covered with a sisal mat, is a truly stylish solution, because the material is beautiful, environmentally friendly and very pleasant to the touch. Walking on it is useful for the feet, and the sisal coating looks natural and unusual at the same time.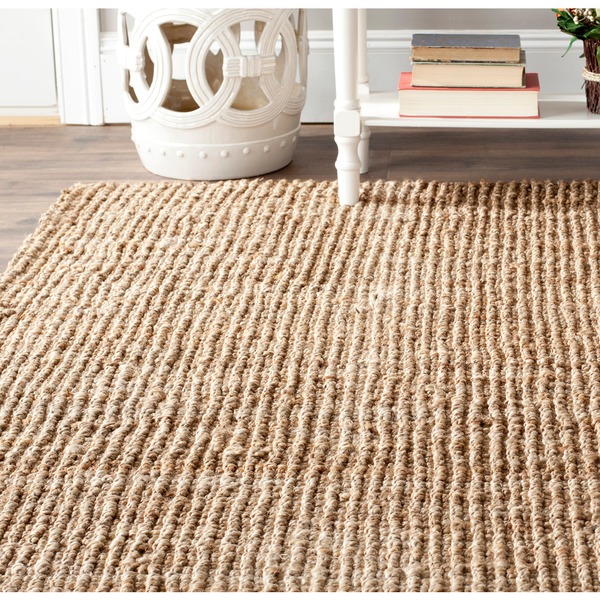 Sisal is made from the upper leaves of agave, it is a natural coarse fiber of a golden yellow hue, from which not only flooring is made, but also strong ropes, ropes, nets, mattresses and fabrics.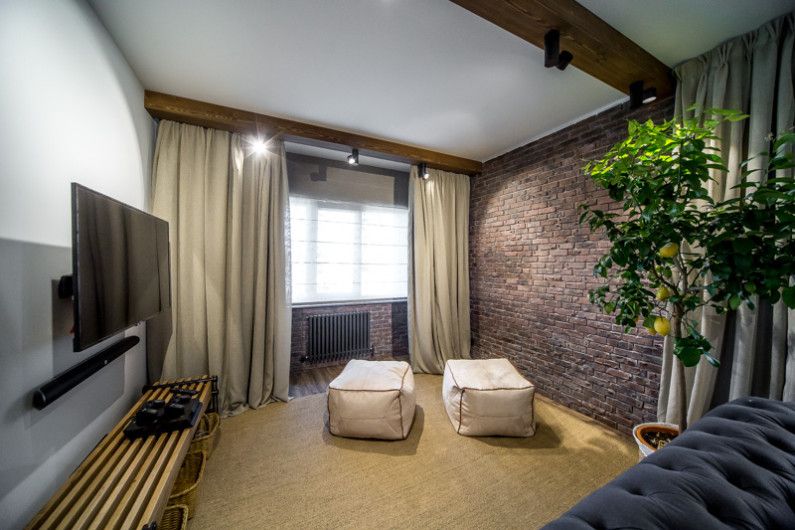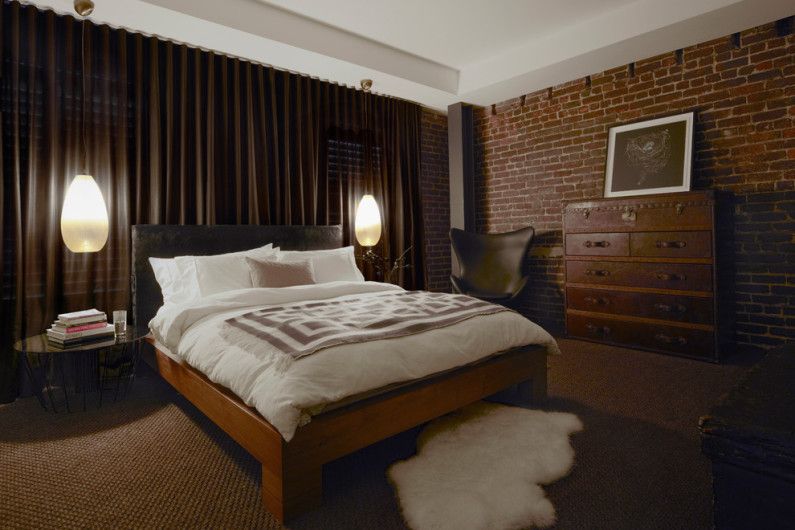 How to choose a floor in the bedroom: Parquet board
Solid material, deservedly enjoys respect and popularity, as it is durable, environmentally friendly, with a beautiful natural texture. Parquet board is a type of wood covering, and is made by gluing wooden planks in layers, after which it is opened from above with varnish or oil, which prevents the penetration of moisture and dirt.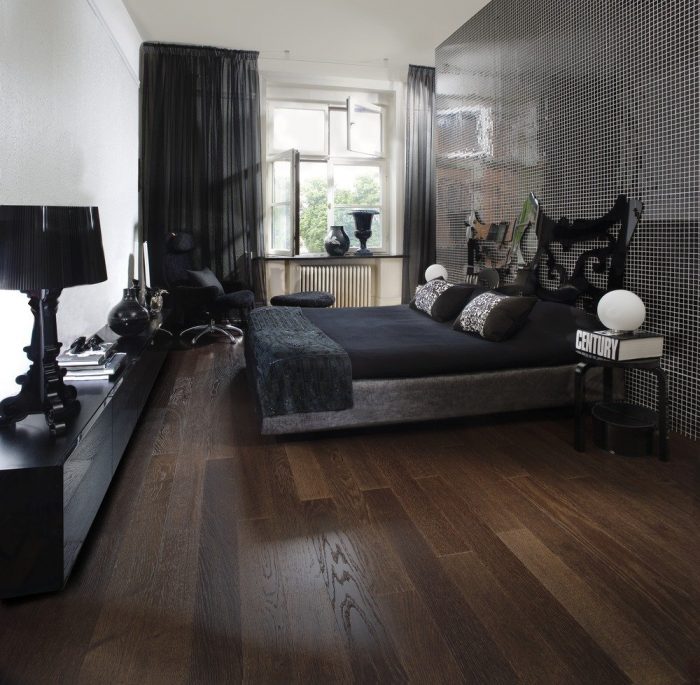 For a bedroom, parquet flooring (or parquet) is a great investment, and the high cost of the material will be justified over the next decades. In addition, a durable and aesthetic board will become one of the main links of a presentable and stylish interior..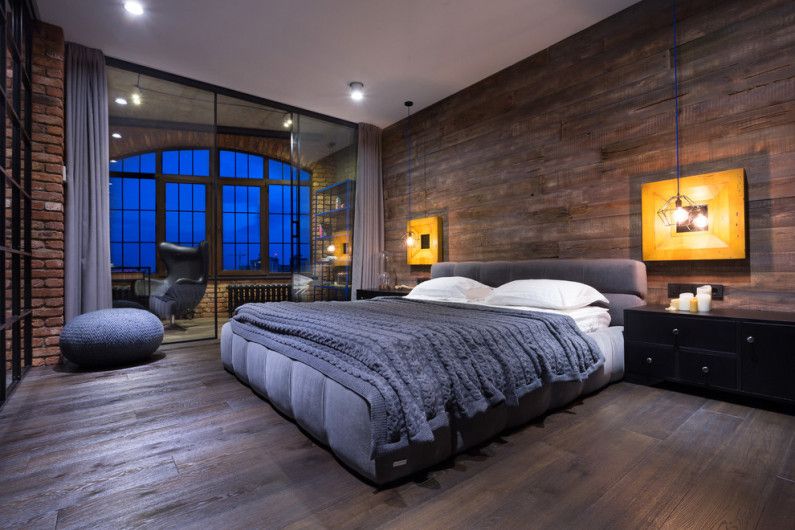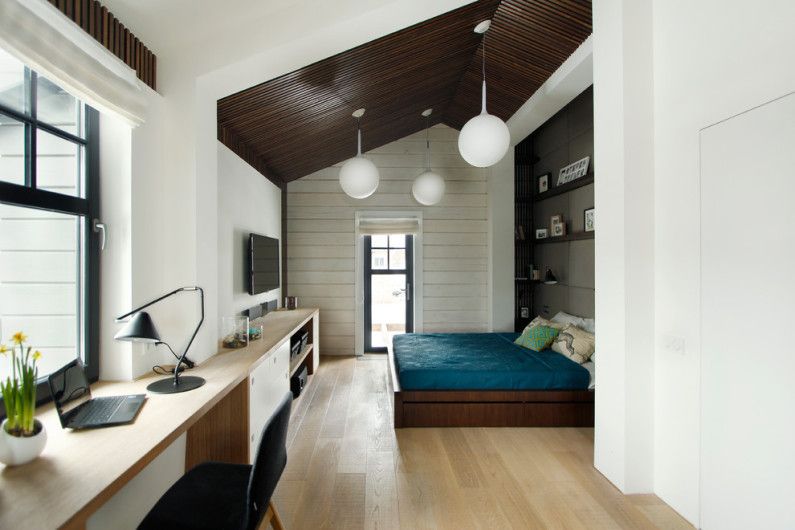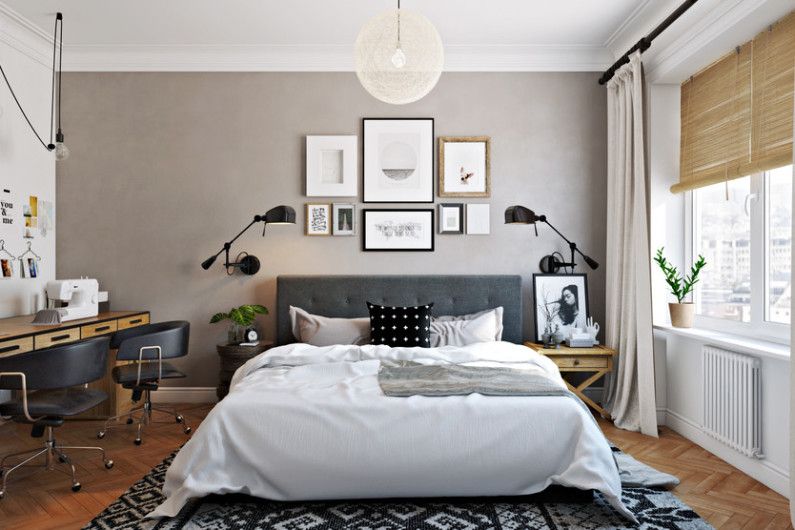 How to choose a floor in the bedroom: Carpet
Floor covering, which is especially suitable for rooms such as bedroom, nursery, study, living room. The carpet is soft, depending on the qualitative composition of the fibers, it can be very durable, and possible colors, patterns and pile length can bribe.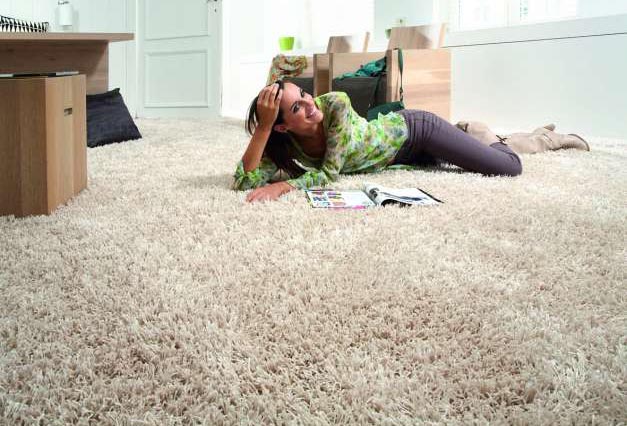 If your bedroom lacks coziness, has a cold floor or just wants to change the image, choose a comfortable carpet. Caring for it will not be difficult, especially if your family does not have the habit of dining outside the kitchen and, in general, the coating will bring warmth and positive emotions..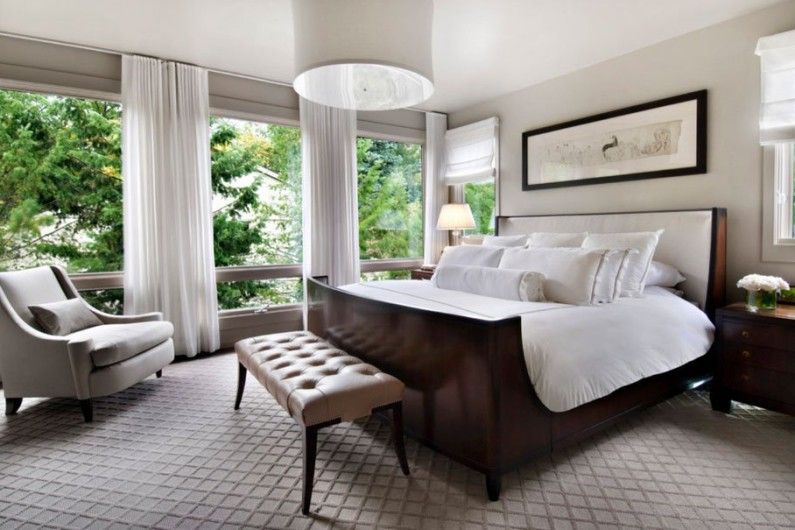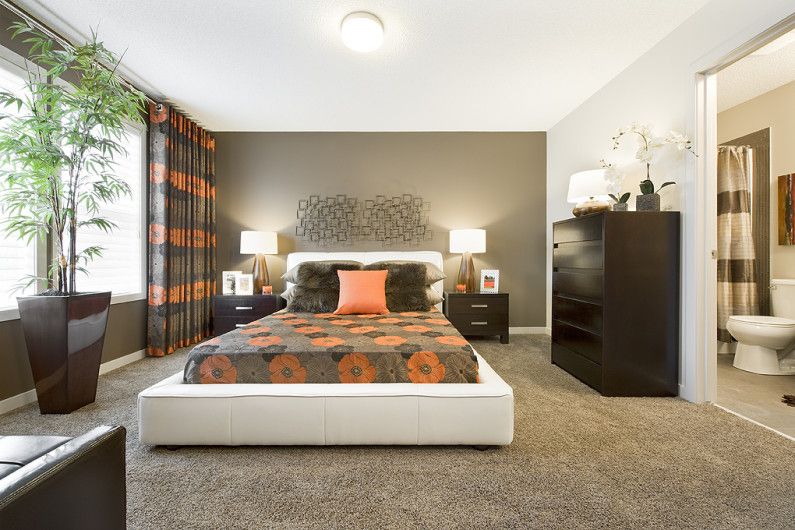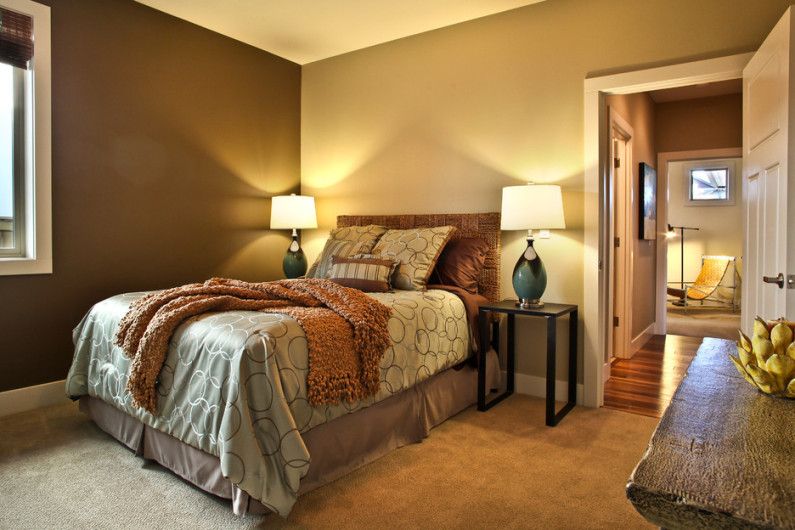 How to choose a floor in a bedroom: plank flooring
Another worthy natural wood flooring option that can give the impression of a floor like a real country house. A plank floor is a coating of individual elements of solid wood, which are processed with a router, sanded, coated with primer, oils or varnishes.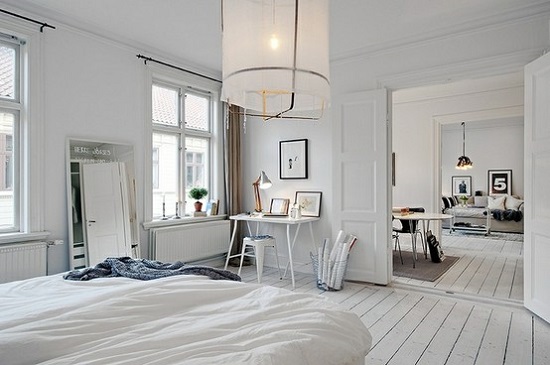 When choosing boards for flooring, pay attention to the type of wood: it must be hard (oak, ash, larch, walnut or beech).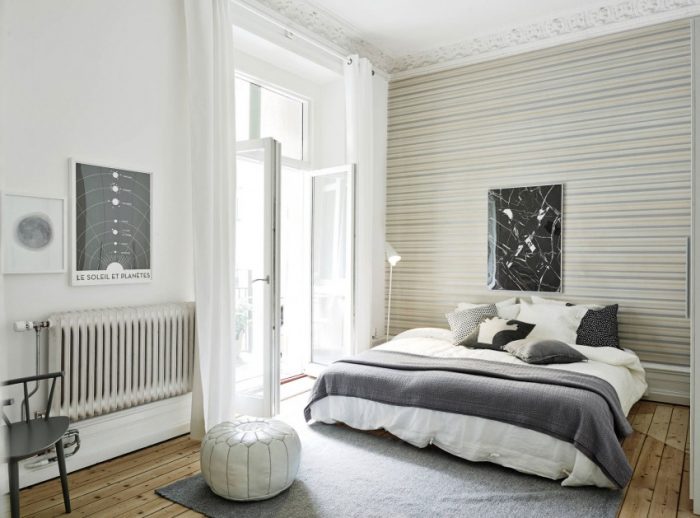 For the interior of a bedroom, such a coating is just a godsend, of course, if the base one with good hydro and thermal insulation. The boardwalk can be left in its original form, or covered with paint in a neutral shade, against which rugs with an ornament or high pile will become a colorful addition.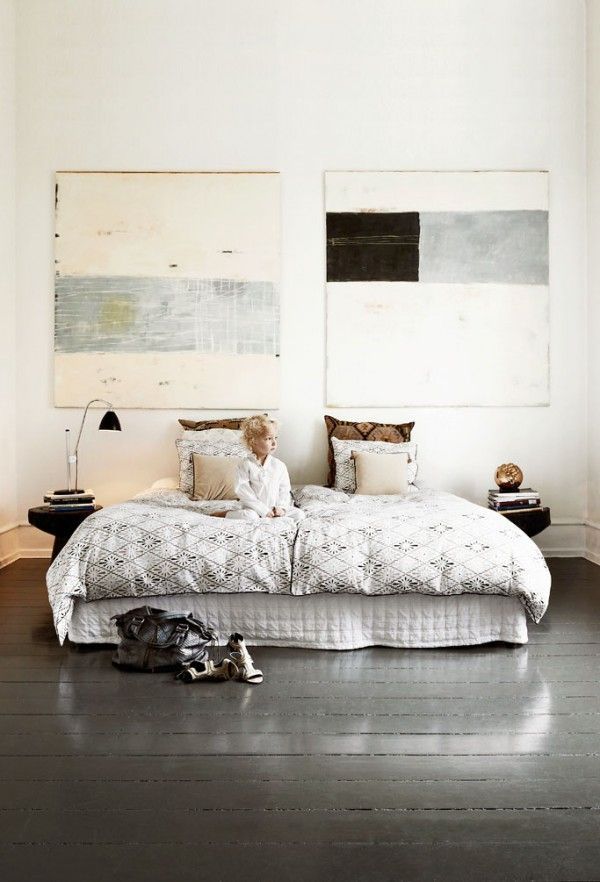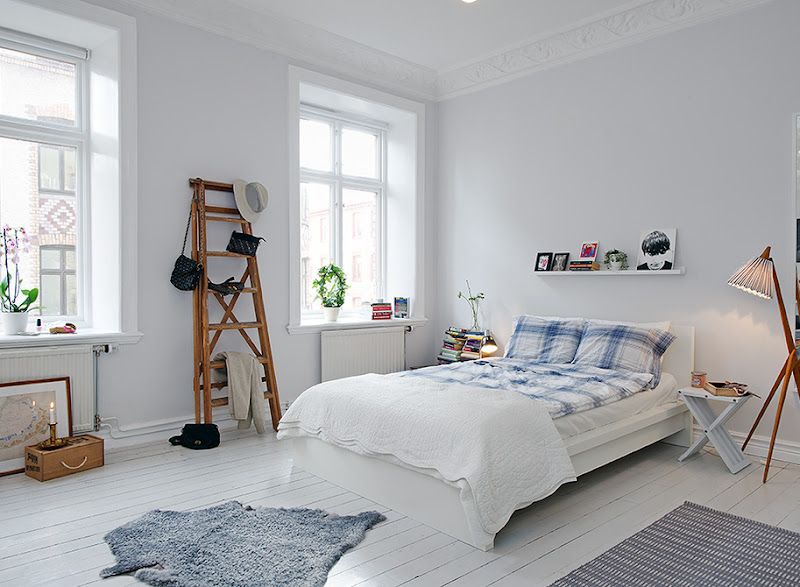 Cork covering
Cork is one of the lightest natural solids, capable, moreover, of partially recovering from physical influence (pressure, for example).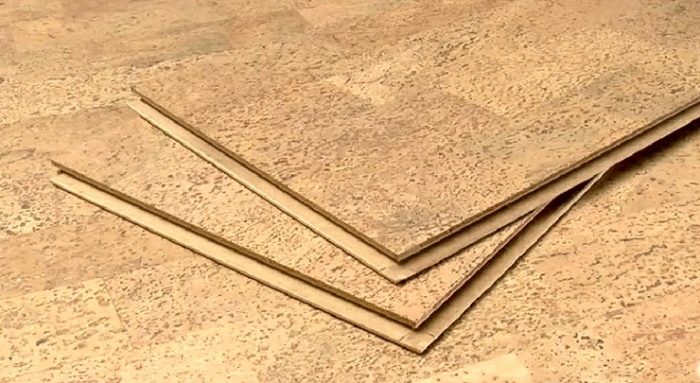 But among the numerous positive and valuable properties of cork, one can single out low heat and sound conductivity, impermeability to liquid substances – all this determines the popularity of this material in construction and interior design..
hint
Today it is possible to choose a cork coating with a pattern applied by photo printing or an imitation of another natural material..
The use of cork as the main material for flooring has become relatively recent, but very successful.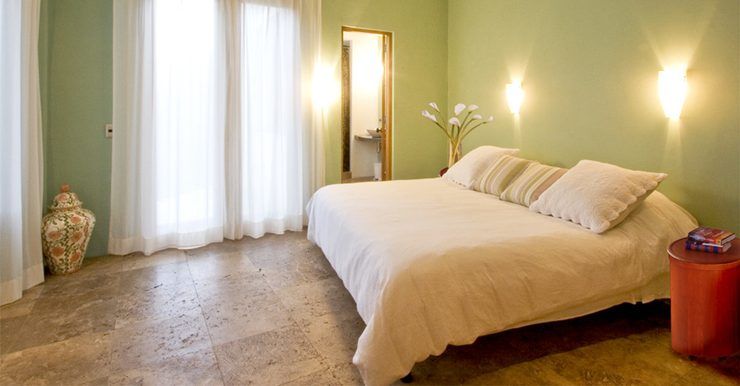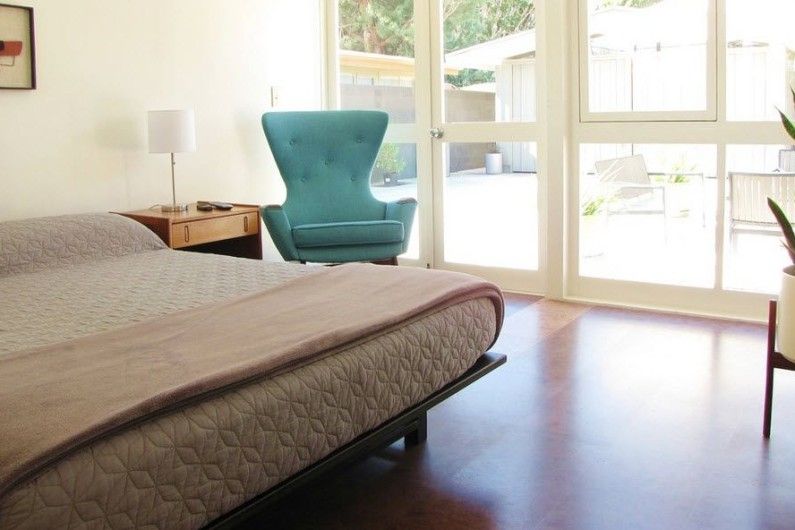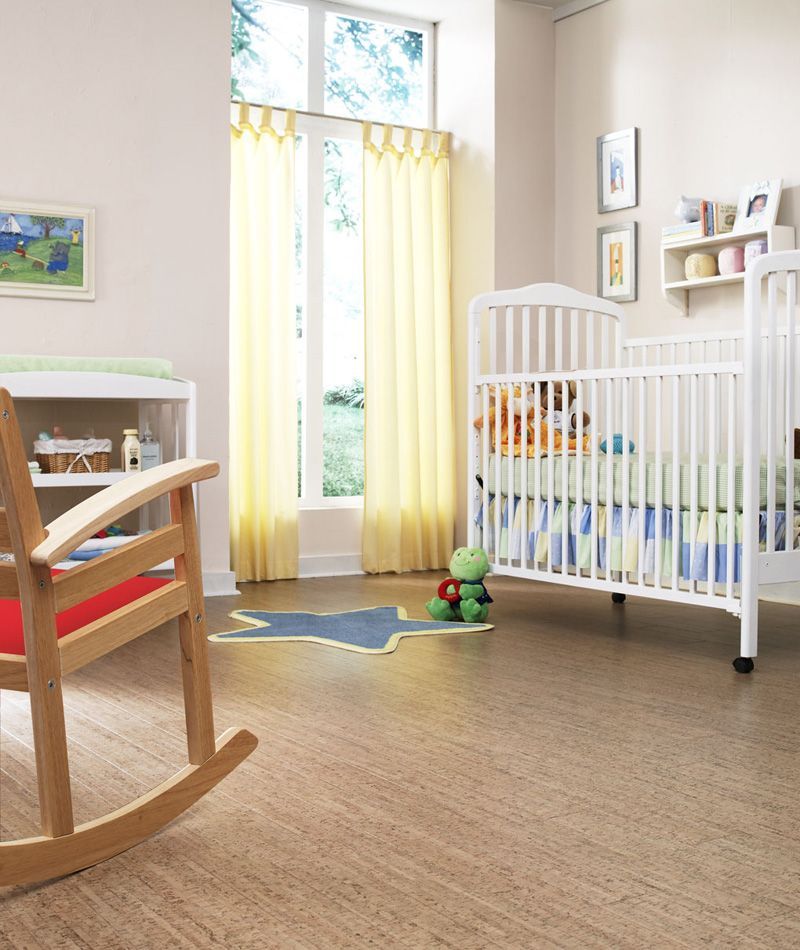 How to choose a floor in the bedroom: Tiles
Undoubtedly, high-quality ceramic tiles are a practical, beautiful material and quite unusual for bedrooms. It should be noted that the use of tiles in this room is appropriate only if the system was installed «warm floor».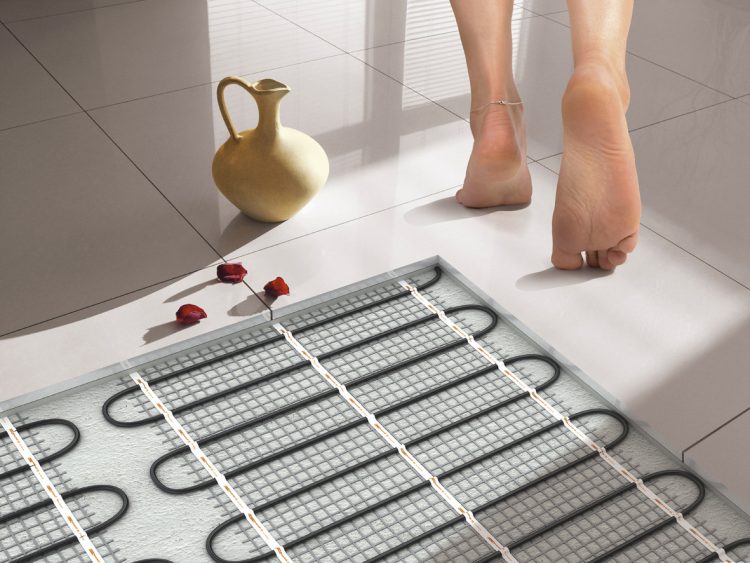 This is the only way you can fully experience all the advantages that a tiled floor gives, otherwise you will have to cover it with a thick carpet to warm your chilled feet..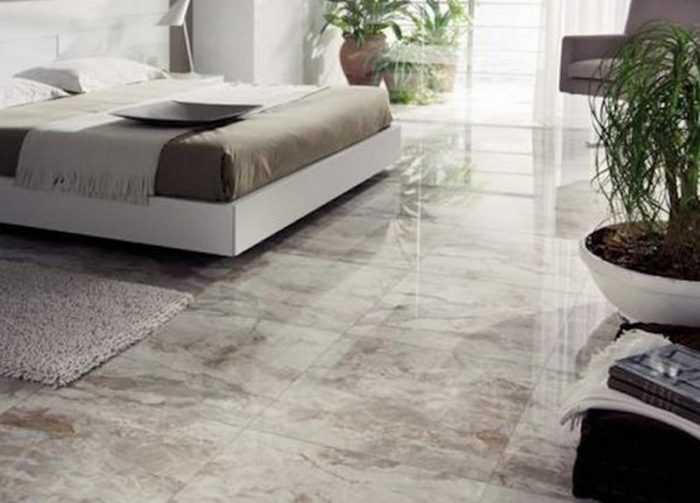 If you store fragile decor items (vases, figurines, etc.) in the bedroom, it is better to abandon the idea of ​​using tiles for floor decoration. Fear that valuables could be shattered will interfere with proper rest.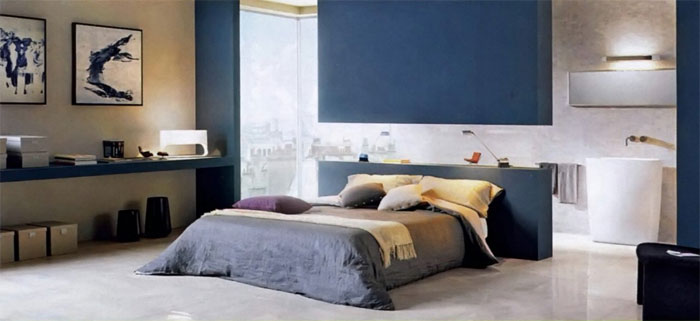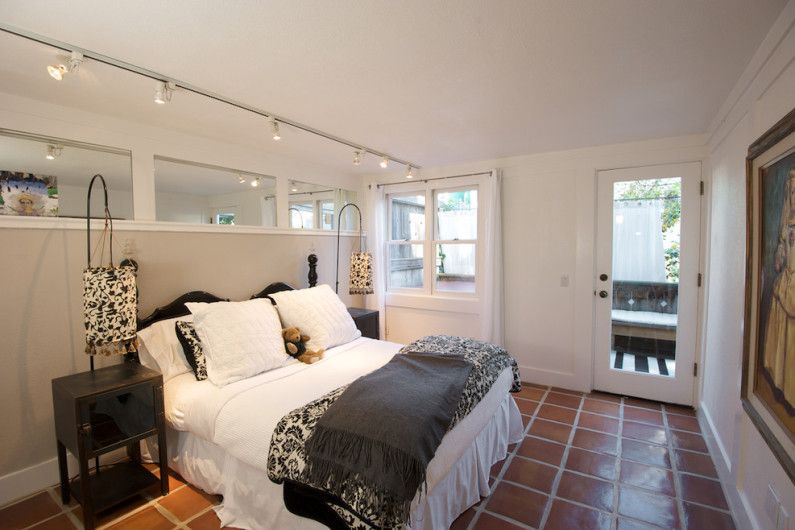 How to choose a floor in the bedroom: Self-leveling floor
When the base floor in the bedroom with obvious irregularities and defects, you can use a special modern type of coating, called «in bulk». Its meaning is to use a type of screed with self-leveling mixtures, the minimum layer thickness of which can be about 4 mm.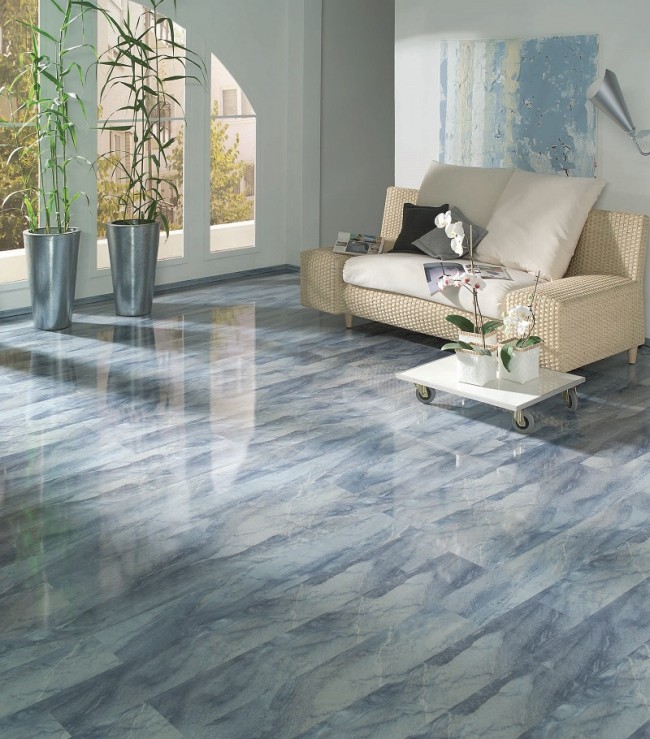 It is interesting that a self-leveling floor can be used as a base for the main material (parquet, linoleum or tiles), as well as an independent topcoat.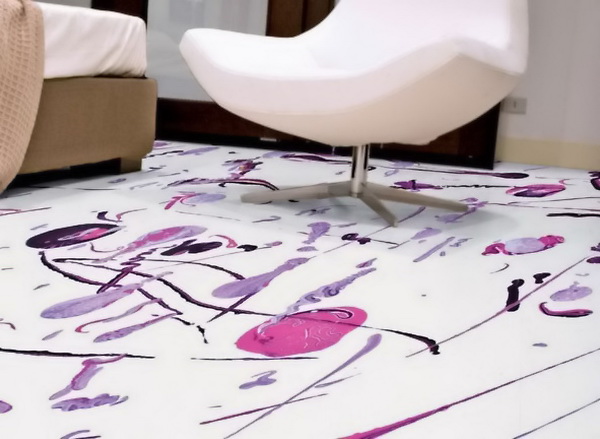 It must be remembered that you can choose a pattern or drawing of any complexity, which is first laid by experts on the floor, and then filled with a transparent mixture, resulting in a very beautiful and unusual floor.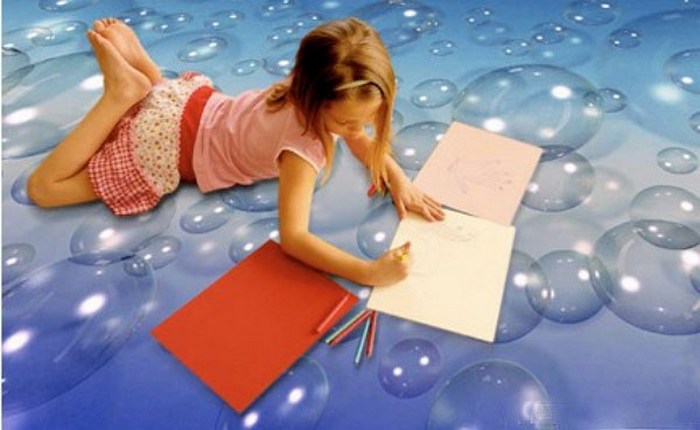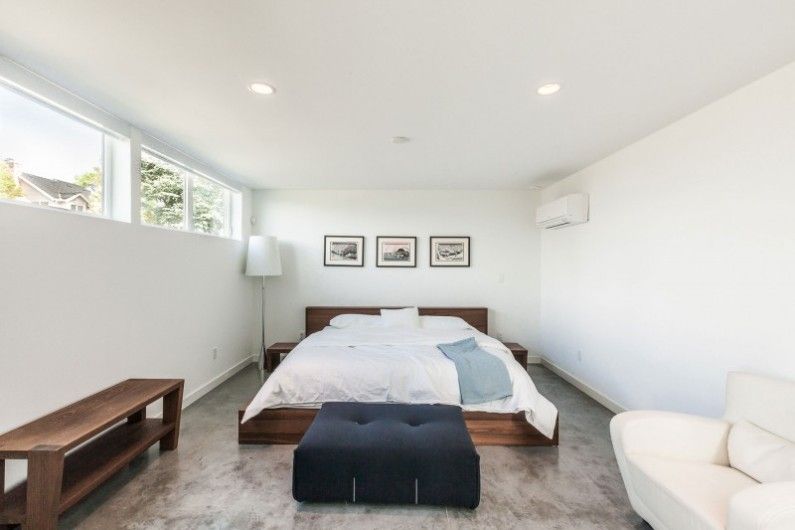 Good luck!