Your daughter, yesterday still quite a girl, and today a girl, every day becomes more and more restrained, feminine and sophisticated. This article will tell you how to decorate a bedroom for a girl from 13 to 20 years old, taking into account her needs, features and habits..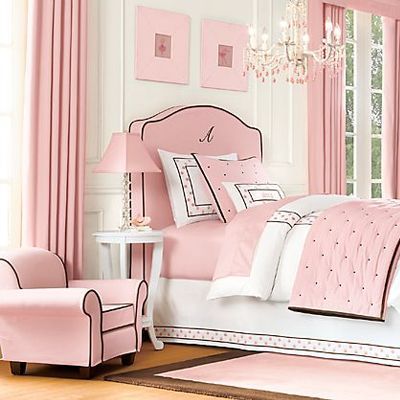 A teenage girl no longer needs a zone for outdoor games; as a rule, she directs all her energy into creation, whether it be painting, music, sewing or other creative activities. Consequently, in the bedroom there will be correct and completely natural design of the zones corresponding to the interests of the young person..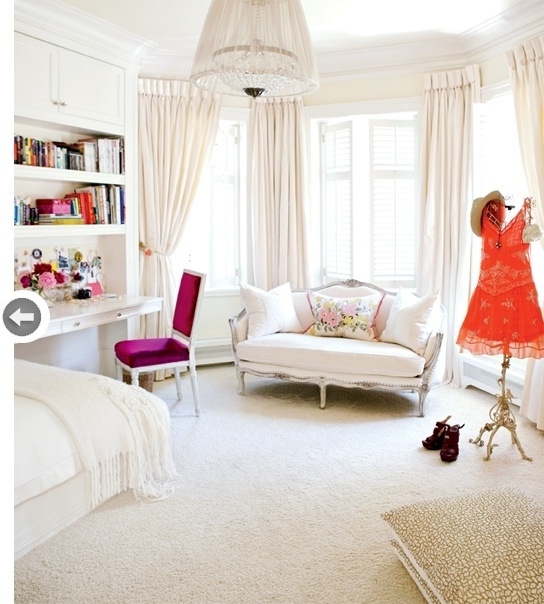 Advice: Overweight wardrobes, an old grandmother's chest of drawers or a large double bed in a girl's room will look heavy and will reduce «to no» the lightness and romantic atmosphere assumed here.
We decorate the interior of the girl's bedroom
Highlight the main areas
These areas are required even in a small room, but when the space is large enough, additional furniture can be installed in it for reading, playing music, sewing, meeting friends.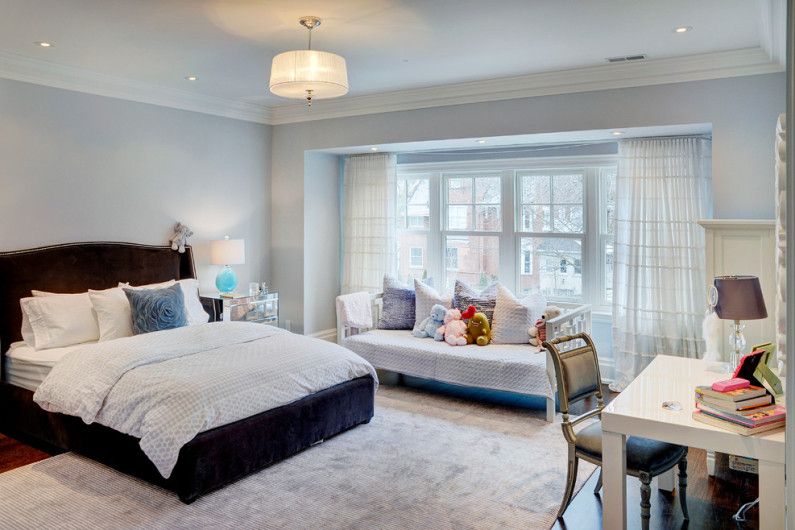 The zoning of a girl's bedroom is recommended as follows:
Closer to the door there can be a dressing room or an area with a mini-sofa
It is better to place the bed in the center of the room, away from the door.
Place your desk near the window
—————————————————————————————————————————————
A decorative screen, curtains, and a rack will help to visually separate the sleeping and dressing areas from the working and guest areas..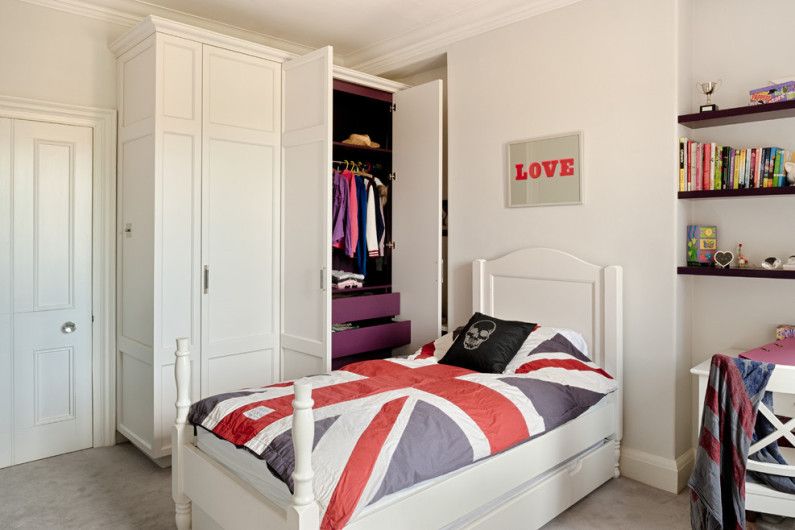 Design a recreation area
Be that as it may, but the bed plays a major role in any bedroom, therefore, appropriate attention is paid to the lounge. It is important to install a bed in a young girl's room, and not a folding sofa. Let the bed be a single bed, but it's good if it has a beautiful headboard, on the sides, complemented by a pair of neat side tables with decorative lighting.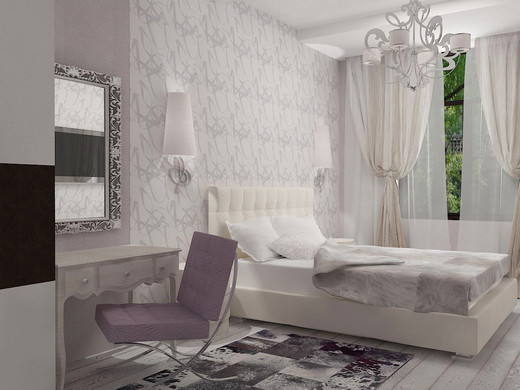 Depending on the location of the bed and the shape of the room, you can install a bench, a chest of drawers, poufs or a mini-sofa for friends at the foot.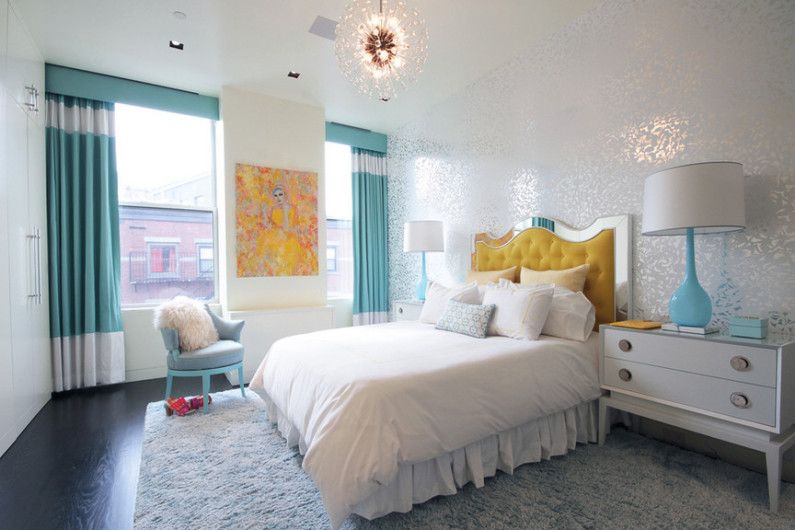 Organize a reception area
As a high school or elementary student at university, your growing daughter will want to invite her girlfriends and friends over. Therefore, the arrangement of a separate area, albeit a small one, for guests, will help the girl to feel confident and independent..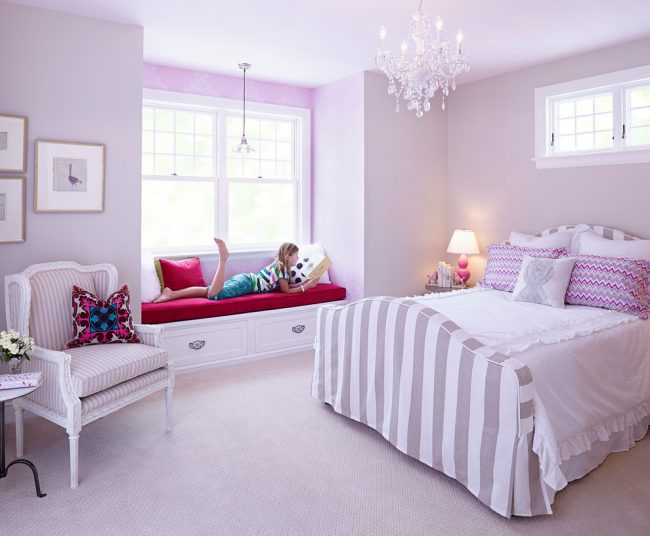 In a spacious bedroom, you can use a whole soft group with a mini sofa and armchairs or ottomans, and in a smaller room it is better to place an elegant chaise longue, a bench with a soft seat, bean bags.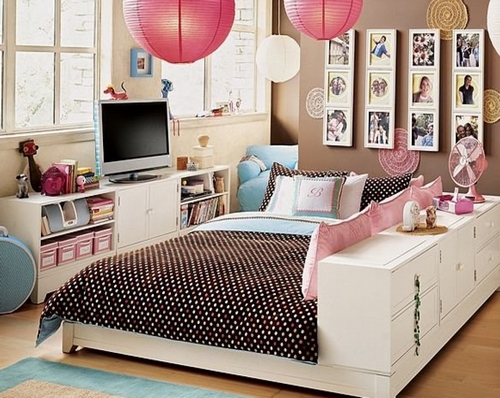 Advice: do not mix sleeping and guest areas, they should be located at some distance from each other and, if possible, separated by a partition.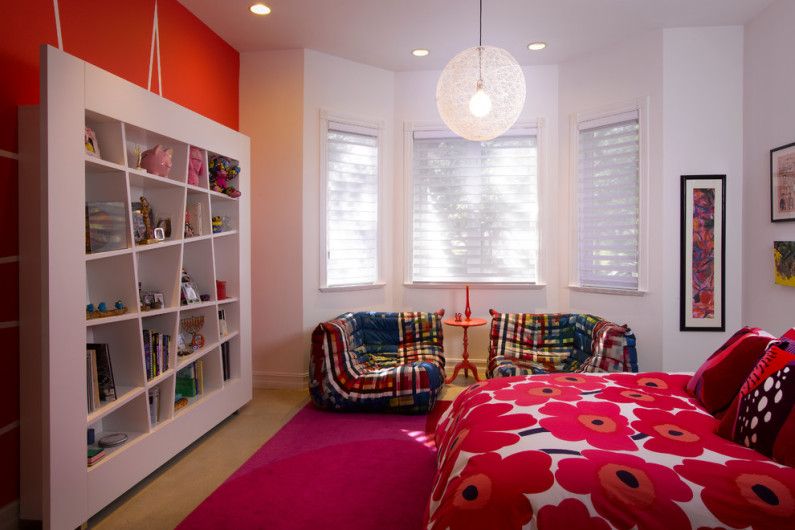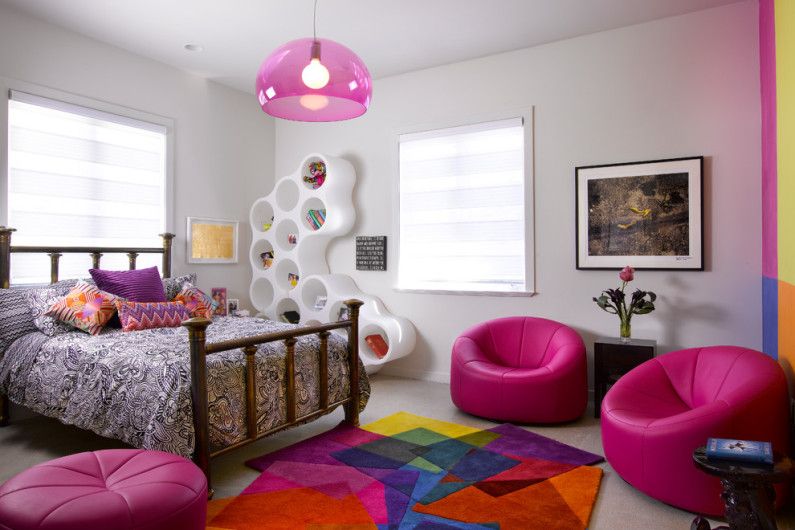 Desktop space
Ideally, the girl should spend time for her studies in the lightest area of ​​the room, near the window or on the loggia.
But it so happens that the location of the desktop in the opposite direction is no less comfortable and familiar. At the same time, our advice is well-organized lighting, ergonomic furniture and distance from the front door..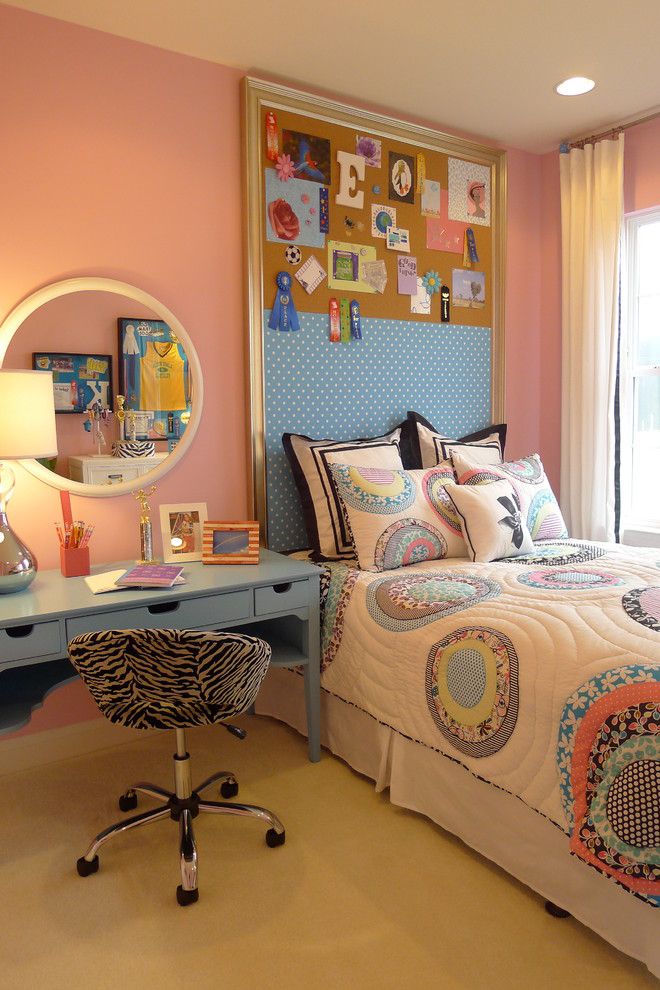 the desk can also serve as a dressing table if the bedroom does not allow the use of additional furniture.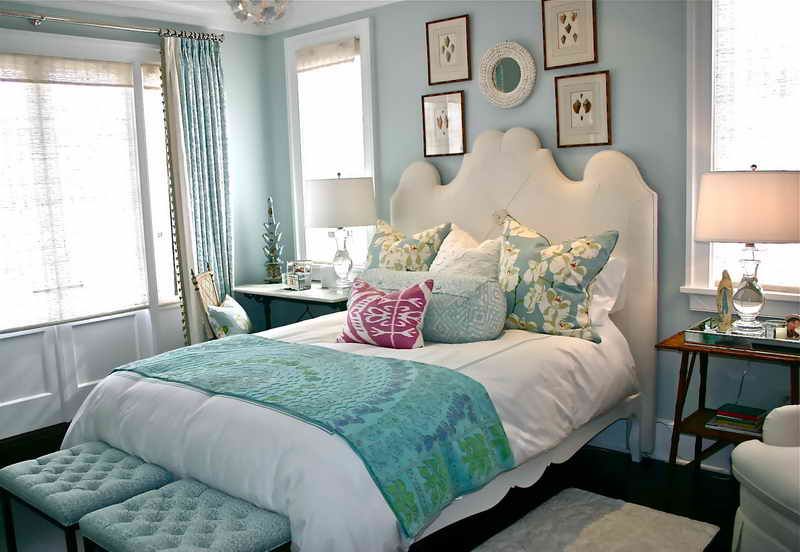 Make the space functional
Sometimes, combining two functional areas can be very useful if you need to save space and keep its volume visually..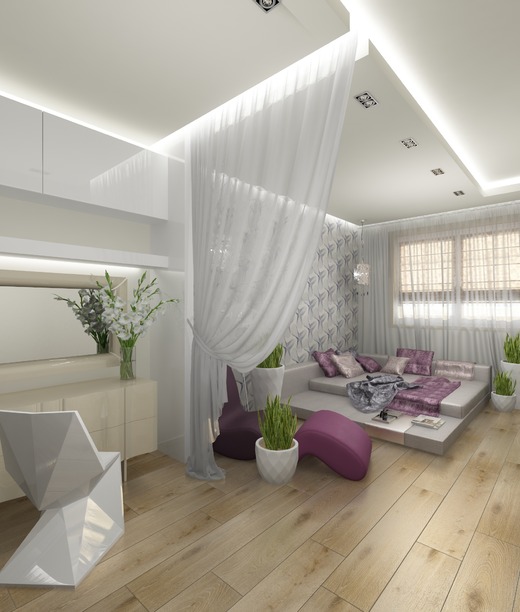 For example, a dressing room can be combined with a sleeping area if installed in a girl's structure around the head of the bed.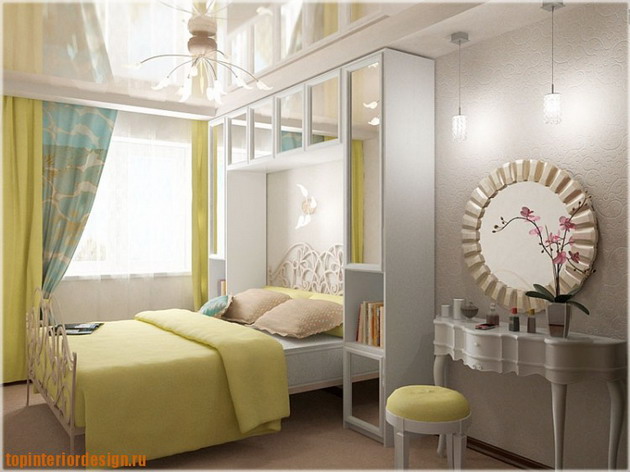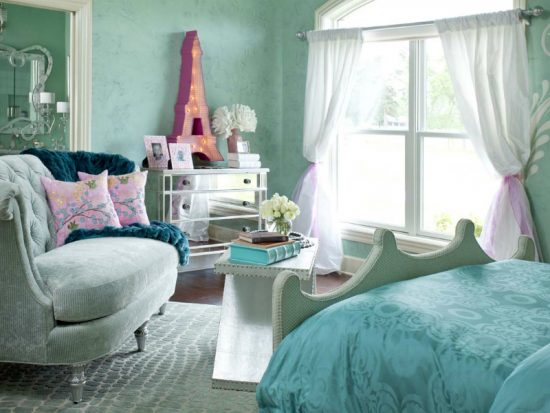 The working area can be combined with a creative workshop or a guest room, as well as place a single structure in the girl's bedroom, including a desk, wardrobe or rack, on the sides around the window.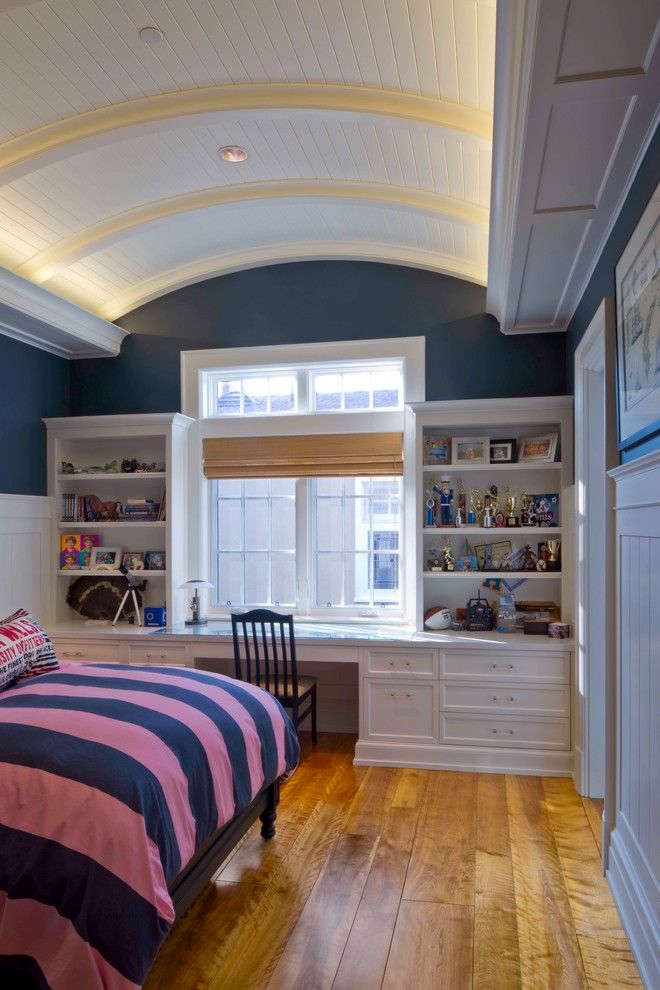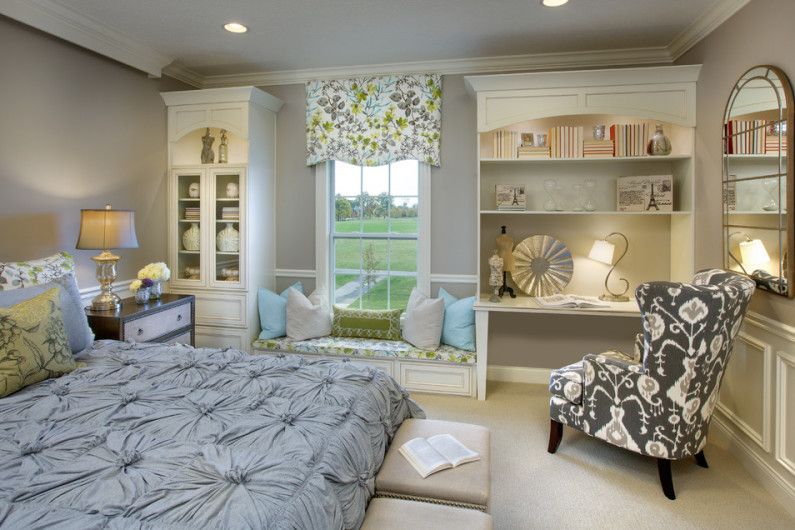 How to decorate a young girl's bedroom: choosing a color
The maiden's room does not have to be candy pink, lavender or powdery cream, this is a recommendation that is followed if desired, or the need to expand the boundaries of a small space.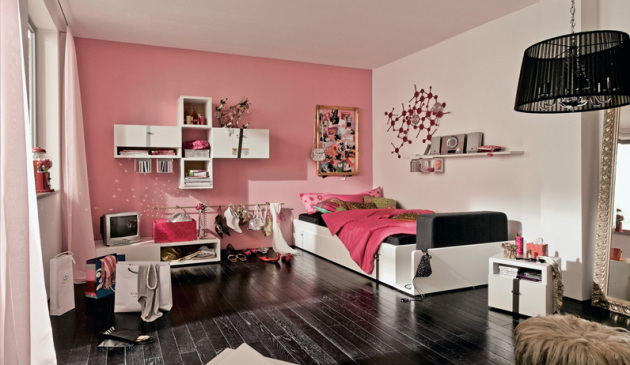 A modern girl's bedroom can be bright or neutral, traditional or fantasy. But, in any case, it is better to choose white, light blue, gray, ivory (ivory), woody as the main background for the walls, floor and ceiling.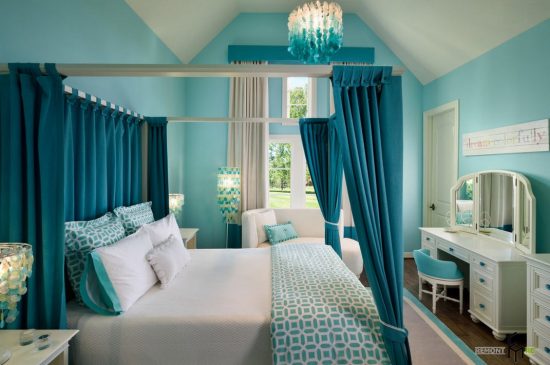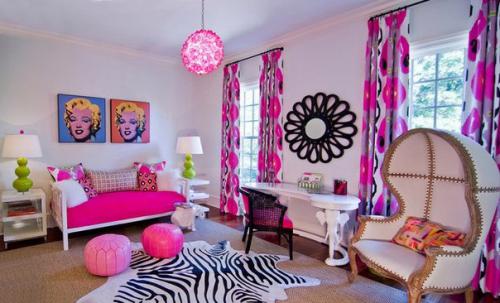 A bedroom decorated using the basic color scheme will be able to withstand any whims and wishes of a young girl, and save you from the need for frequent cosmetic repairs of the room.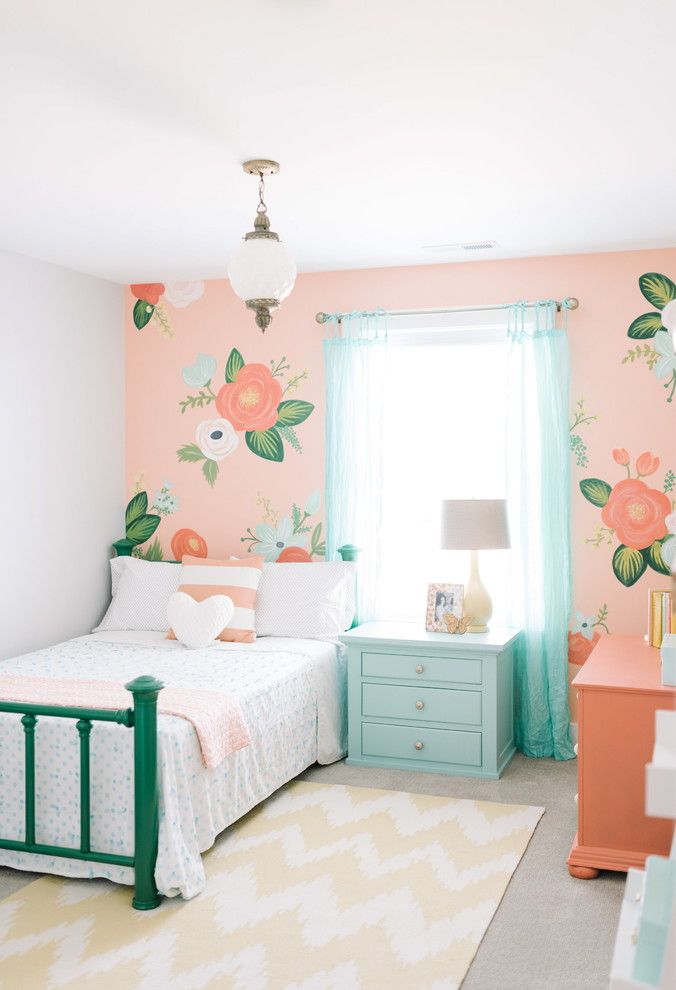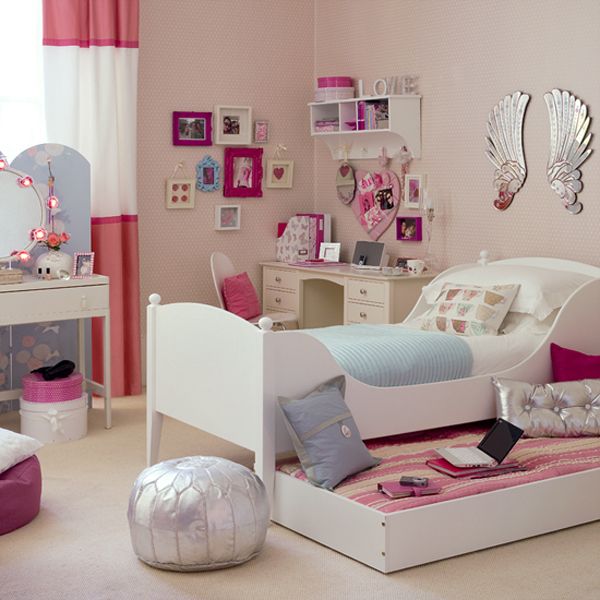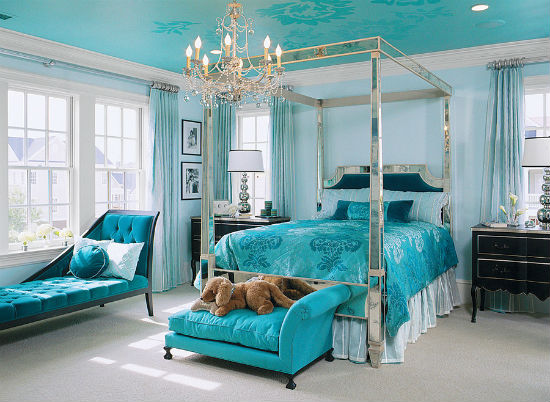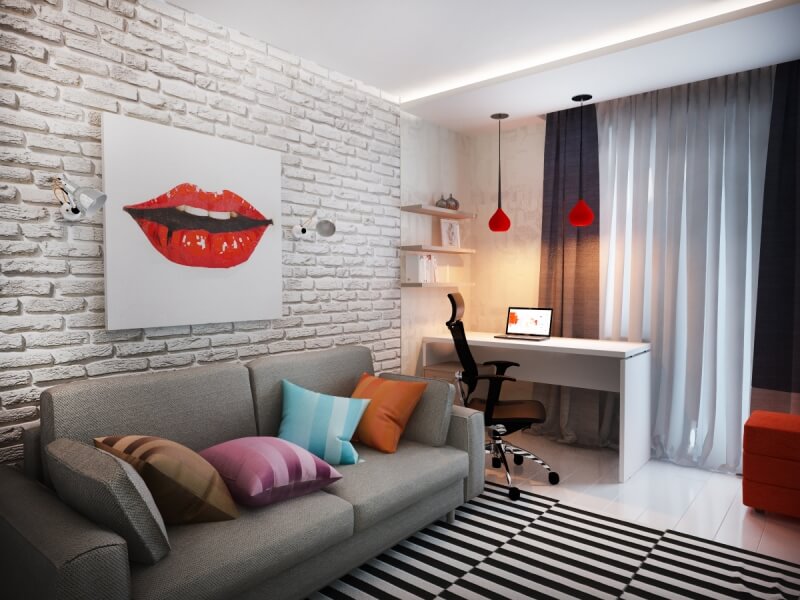 Good luck!