Plywood, old door, mantel, window frames – what do these things have in common? Surprisingly enough, they can all become interesting headboards for a bed in the hands of a skilled designer with a good imagination..
Modern
Get this ultra-fashionable back in just an hour. Buy this layer of plywood from a hardware store (thicker), sand, stain and attach to the back of the bed.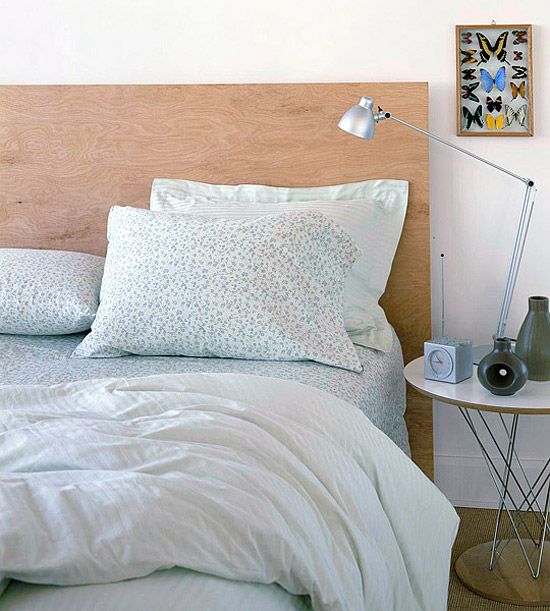 A worthy replacement
Do you like the look of a wrought iron headboard, but not happy with the price? It doesn't matter, with the help of a stencil and acrylic paint you can achieve the desired result without going bankrupt..
Fabulous fence
Add rustic charm to your bedroom by using a piece of any metal structure (be it a gate, a part of a fence, or a cot frame) as a headboard. Fasten a soft, dense fabric over the back.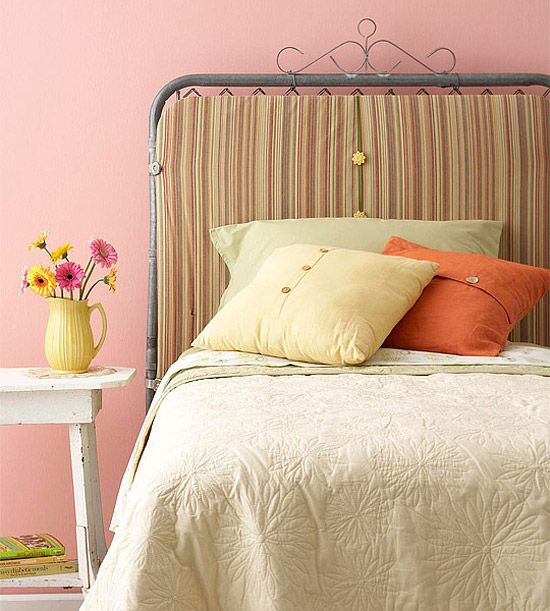 Window frames
Two window panes can be an unusual alternative to a traditional headboard. To achieve this effect, find window frames that, together, do not protrude beyond the edges of the bed in width. Remove the glass and insert a thin sheet of plywood instead. Decorate windows with cloth and paper (wallpaper can be used).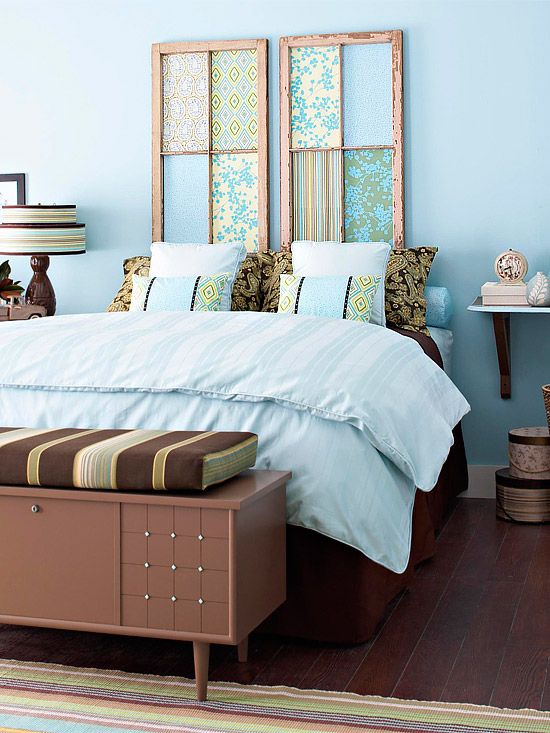 Screen
The frame of the screen can also be used as a headboard. Of course, if it has such wonderful forging, it will only improve the overall look. For example, a part of the wall behind the bed is also highlighted in a different shade and complemented by a pattern that simulates forging.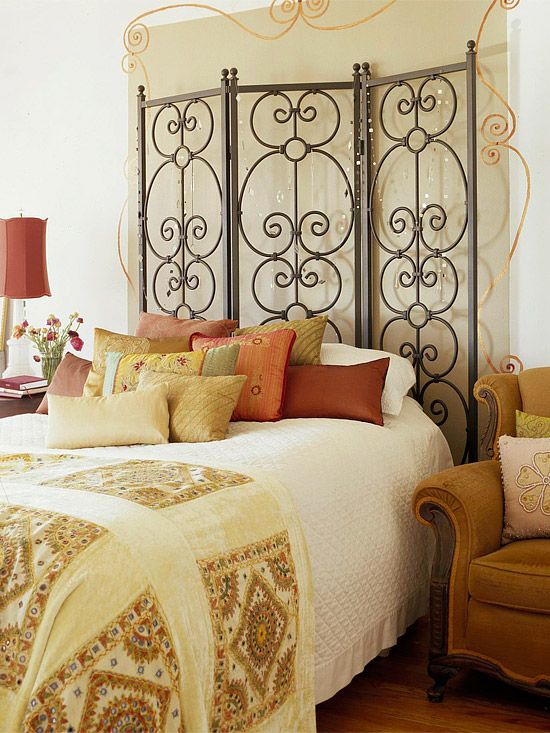 Hippie style
Despite the fact that every element of this room is worthy of attention, let's focus on the headboard. The back in this case is a plywood layer, fixed low above the bed and decorated with scarves. An unusual combination of patterns on scarves and orange outline make this headboard a focal point in the room..
Splash of color
Liven up a simple metal back with a bold fabric draped over (and of course, securely fastened).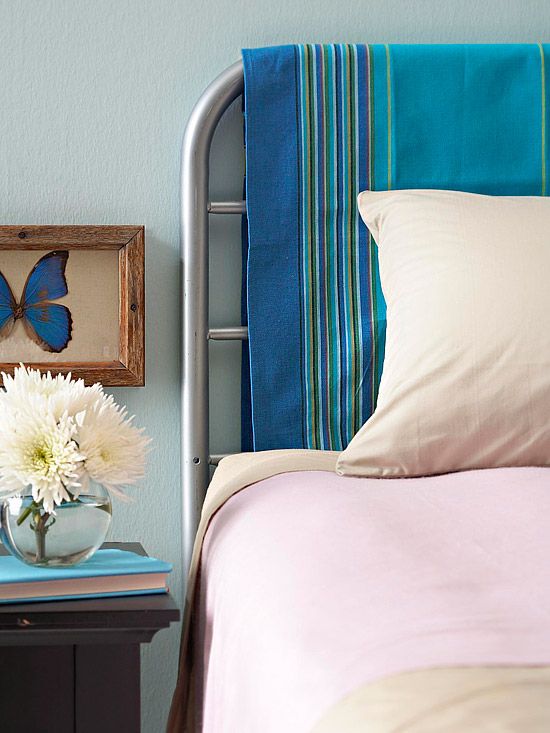 Shabby Chic
In place of the headboard, the owner of this room placed a rather unusual element – an old mantel, which complements the style of the shabby chic of the bedroom..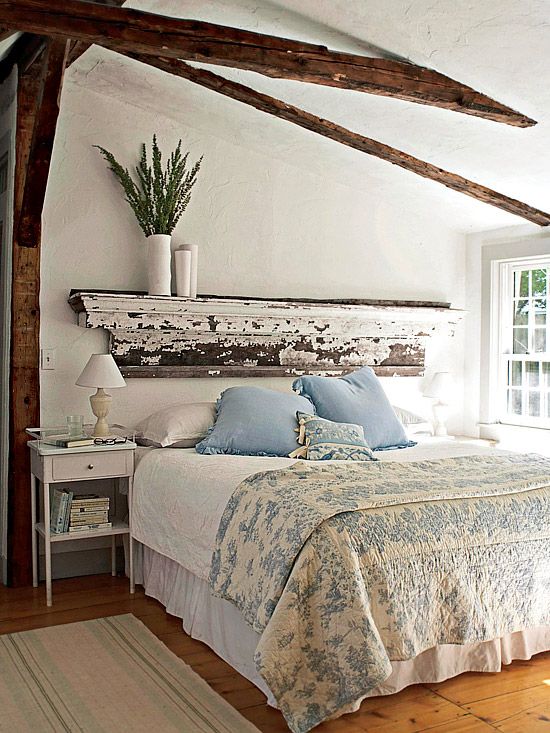 open the door!
The beautiful red wood headboard is actually part of the door. The idea of ​​complementing the door with a bedside lamp stand is also tempting..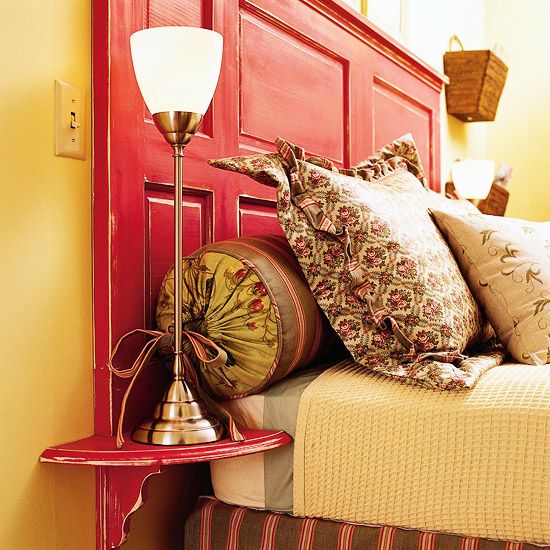 Cute and simple
Too many patterns in a small room can visually reduce the space even further. But the use of one or two patterns is only welcome! For example, the beautiful geometric fabric that adorns the headboard is all it takes to bring this room to life. If you want to change something in the room – just replace the fabric.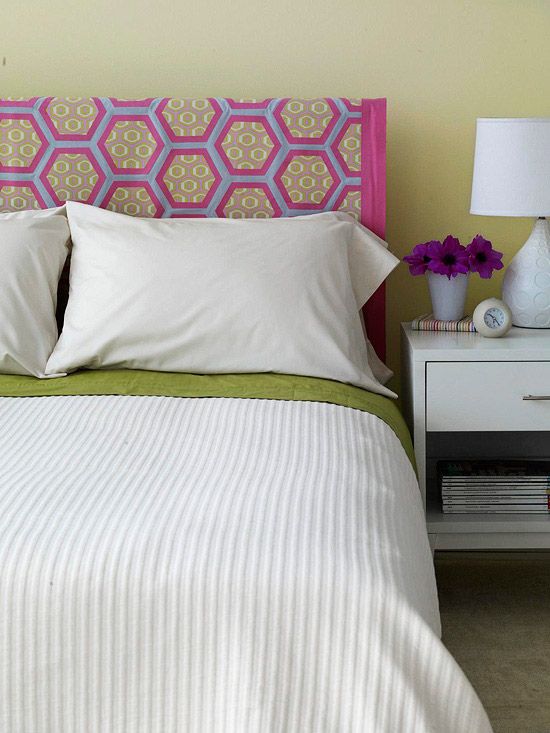 Striped headboard
A striped linen headboard brings graphics to this spacious room – the perfect complement to red striped pillows and a patterned sandy bedspread.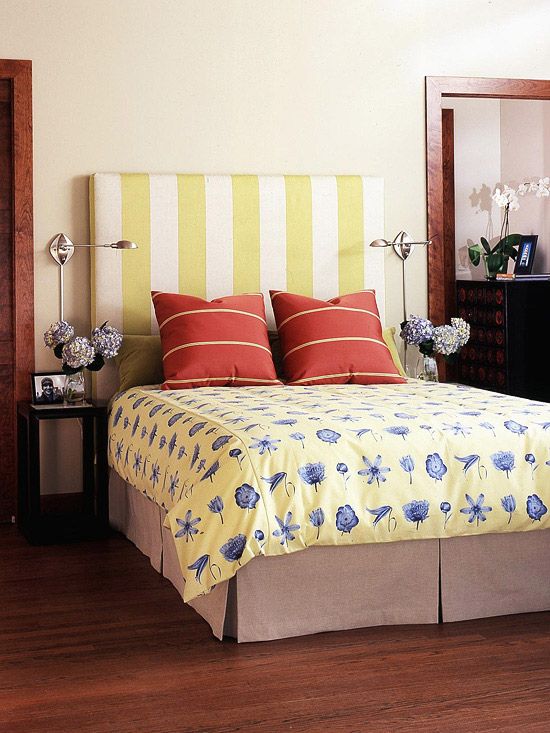 See also: Best Ideas for Affordable Chic – Beautiful Headboards.