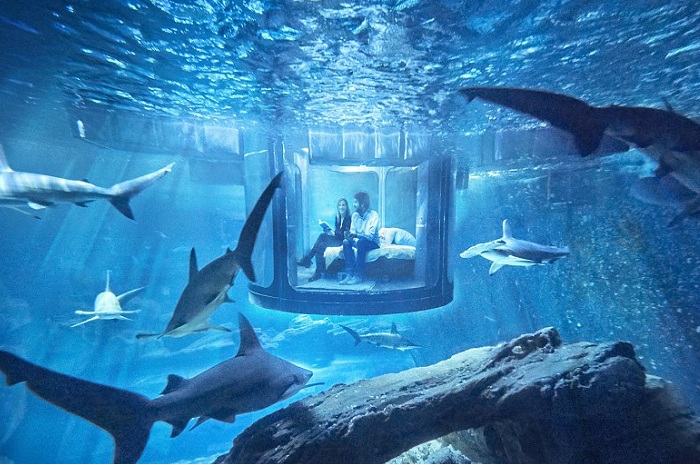 Underwater bedroom at the Parisian Aquarium.

Airbnb, an online service known for its eccentric rentals of all kinds of housing, is raffling off its customers the opportunity to spend the night in a real underwater bedroom. The lucky ones will be able to feel close to nature by spending the night in the company of 35 sharks.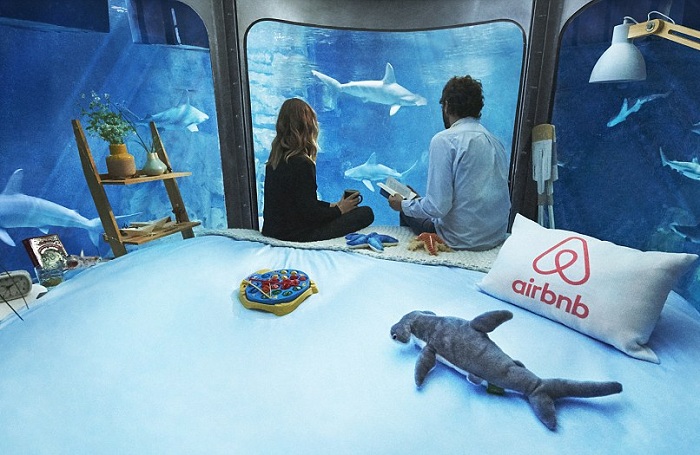 The underwater bedroom is a joint project of the Aquarium De Paris and the online service Airbnb.

The famous French oceanarium Aquarium De Paris, together with the online rental service Airbnb, are implementing an unusual project in April this year. It is about the opportunity for oceanroom visitors to spend the night in a shark pool. For this, a small glass capsule room with a bed was built and lowered to a depth of 10 meters.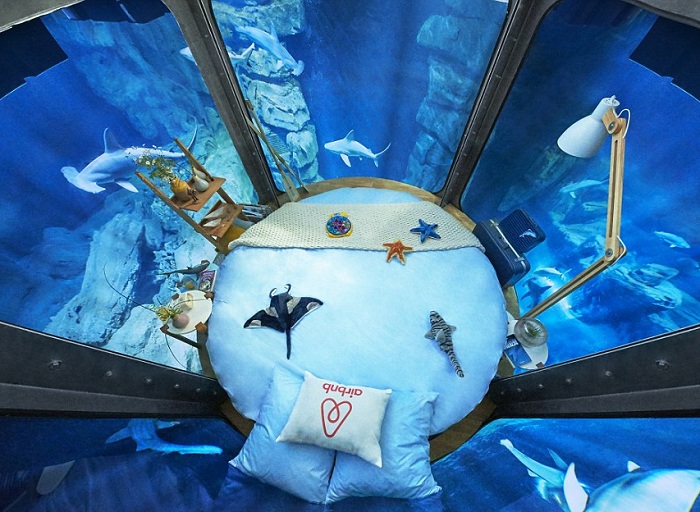 Glass underwater bedroom at Aquarium De Paris.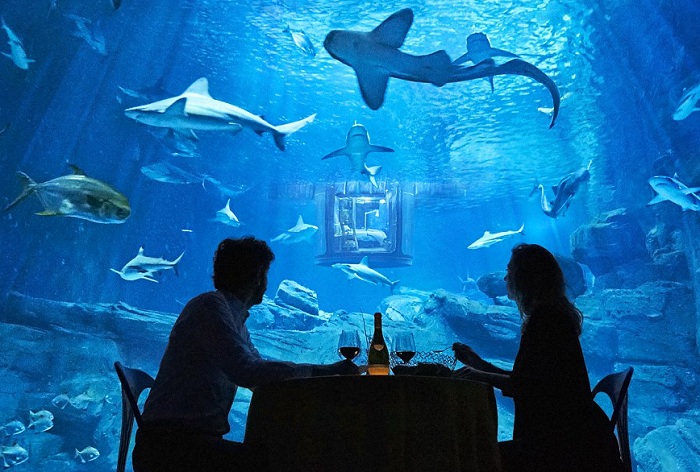 The Parisian Aquarium has a new attraction – the underwater bedroom.

For those who decide to spend the night in a glass bedroom, there will be a small shark show by Fred Buyle, a renowned freediver and underwater photographer. A 360-degree view of the capsule bedroom allows visitors to see all the details «dance» with sharks.
This promotion will last only 3 days, after which the bedroom will be refurbished and placed at the disposal of biologists.
If in Paris it will be possible to spend a night under water for only three days, then in Dubai 42 floating villas will soon be built, in which the bedrooms will also be located under water. Through the glass openings, the owners will admire the beauty of the seabed.