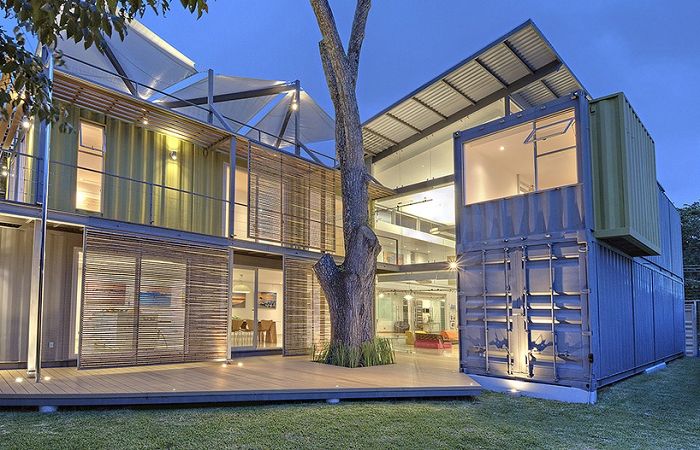 «Casa Incubo» – container house.

A large residential building has appeared in Costa Rica, built from 8 shipping containers. Such an architectural solution made it possible to significantly reduce material costs and carry out construction in a short time..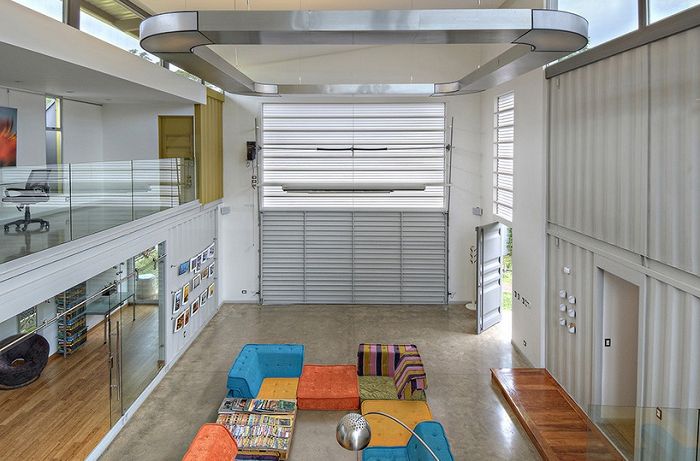 Project by architect Maria Jose Trejos.

The client (a famous photographer) wanted to get a universal space in which to live, relax and work. Architect Maria José Trejos took into account his wishes and implemented the project «Casa Incubo», which is a dwelling built from 8 shipping containers.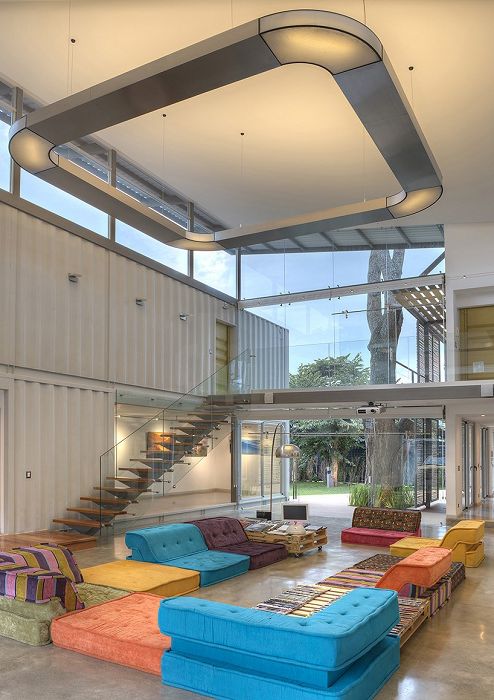 House «Casa Incubo». Living room.

On the ground floor there is a living room, a kitchen with a dining room and a gallery with works by the owner. The central space of 95 square meters can periodically act as a recreation room or a photo studio.
The kitchen with dining area is made of two connected containers. The bar counter, table legs and chairs there are made of cedar branches growing in the courtyard of the house.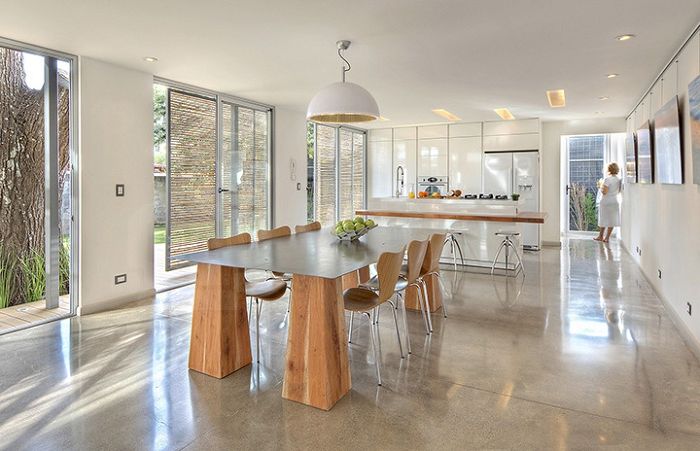 «Casa Incubo». Canteen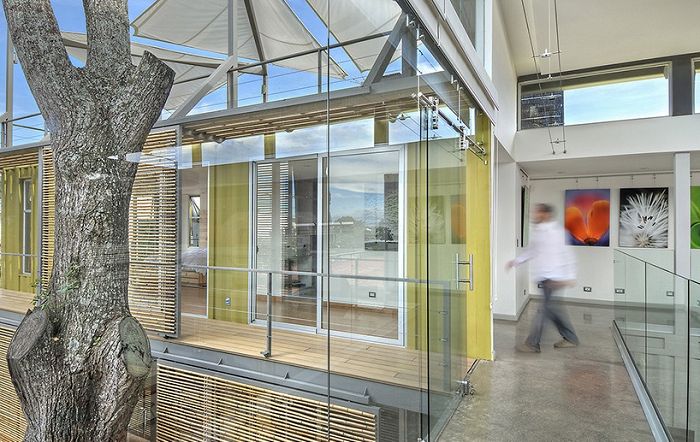 «Casa Incubo». Second floor.

On the second floor there are bedrooms and a studio.
At the very top there is a terrace with a green artificial turf. From there, you can admire the surroundings, have a yoga session or simply relax in silence.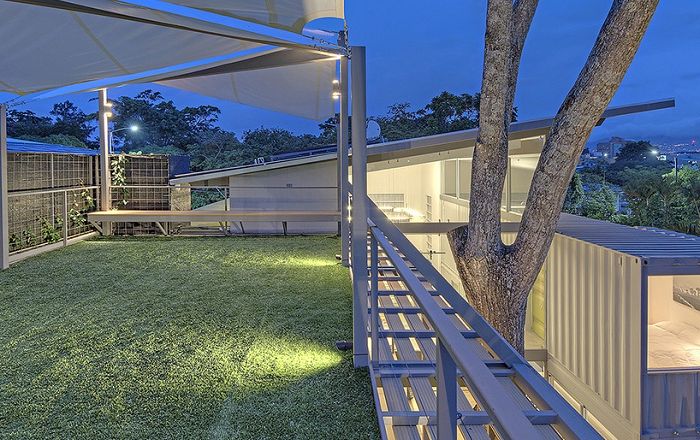 Terrace located on the roof of the house.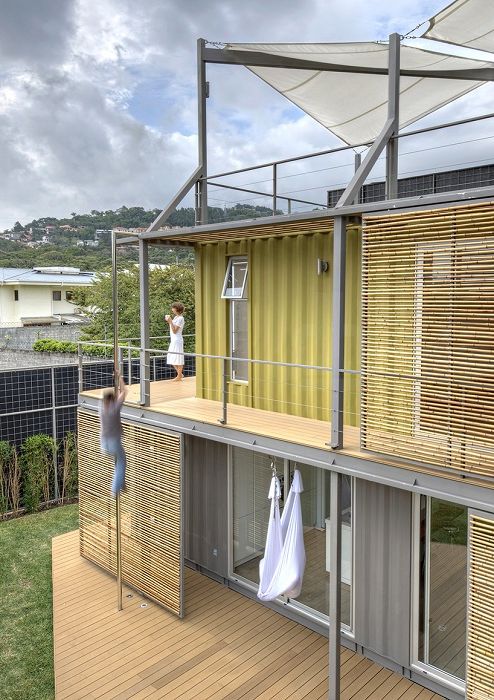 Windows are closed with movable bamboo panels.

The special arrangement of the containers that form the perimeter of the house allows cross ventilation to cool the room on the hottest days. From the side of the garden, bamboo panels are installed on the windows, protecting the north-western part of the house from the scorching sun.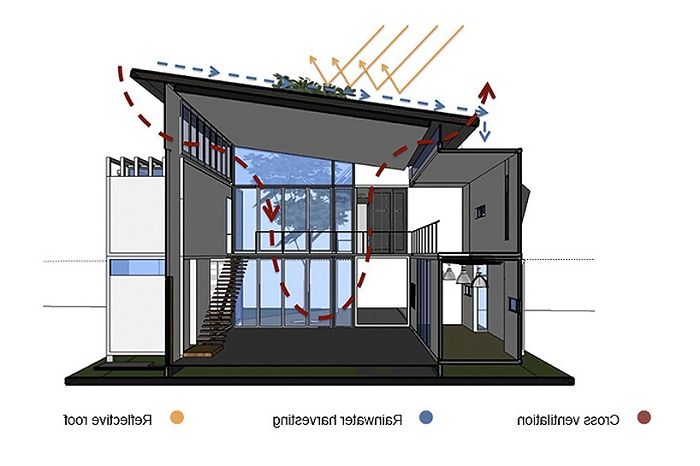 Air ventilation system.

To reduce the negative impact on the environment, the house uses a rainwater harvesting system and solar panels. LEDs are used to illuminate the premises, which can significantly reduce the amount of electricity consumption.
Another great example of a container house with energy-efficient technologies was built by architects from the Danish office Arcgency..