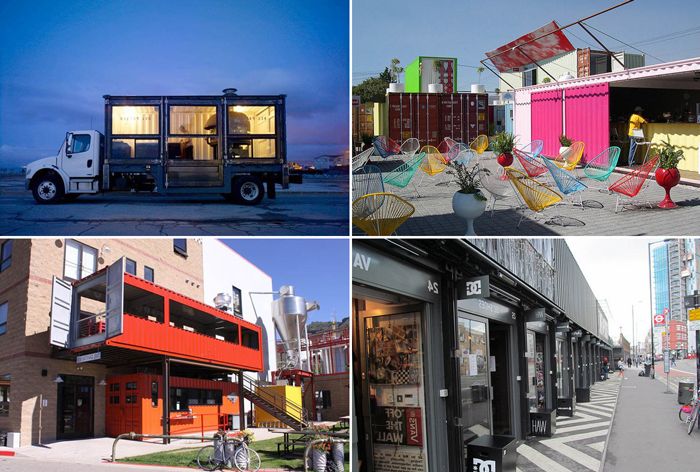 Buildings constructed from shipping containers.

Not all modern architects prefer glass and concrete. Increasingly, unusual materials are being used for construction – in particular, sea freight containers. It's cheap, practical and looks very original.

Freitag HQ, Switzerland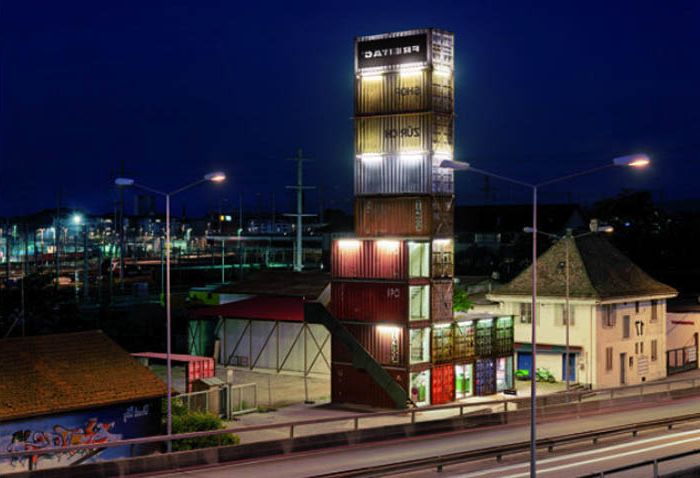 A factory built from shipping containers.

Freitag HQ is a bag manufacturing company. The factory, which also includes 4 floors of retail space, is entirely composed of freight containers!
Container City, Mexico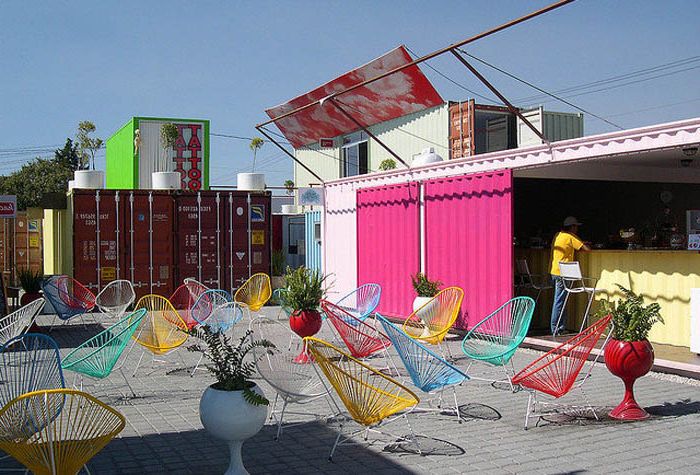 Entertainment street in Mexico.

Container City, located in Mexico, is a space for commerce and entertainment. The 50 containers are home to trendy shops, bars, restaurants and even tattoo parlors. The facades of the containers are painted in cheerful bright shades of all colors of the rainbow.
Sleeping Around, Belgium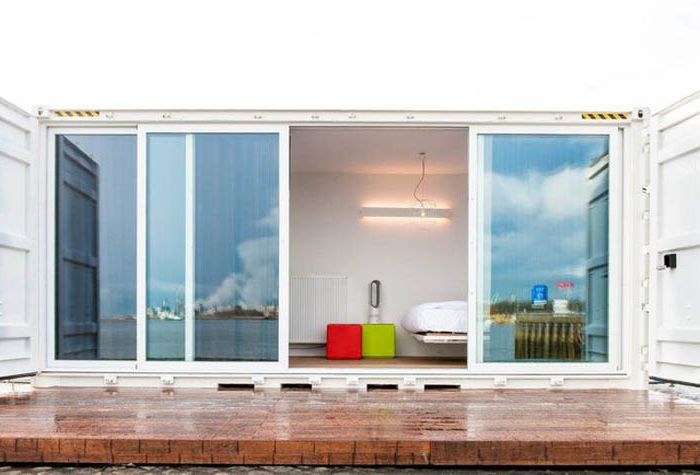 Hotel made from shipping containers.

Sleeping Around is a hotel that can accommodate 4 families at the same time. Its design is made in a minimalist style, 6 standard 20-foot cargo containers were used to create.
Boxpark Shoreditch, UK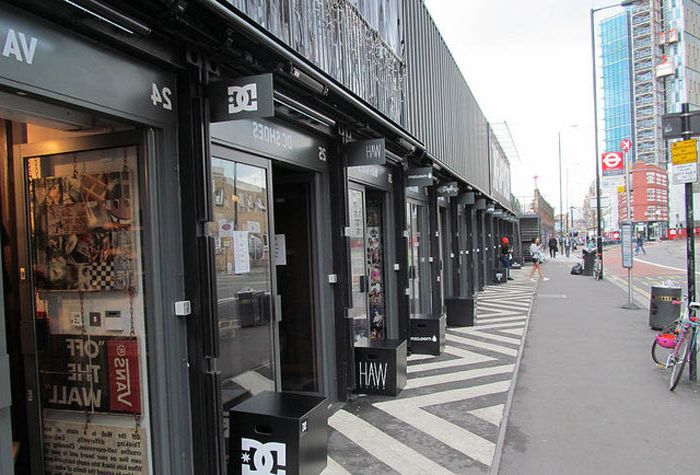 A shopping street in London where all establishments are in containers.

Boxpark Shoreditch is a shopping center opened in 2011 in central London. 61 containers served as storage for shops, restaurants, bars and cafes.
Austin Container Bar, Texas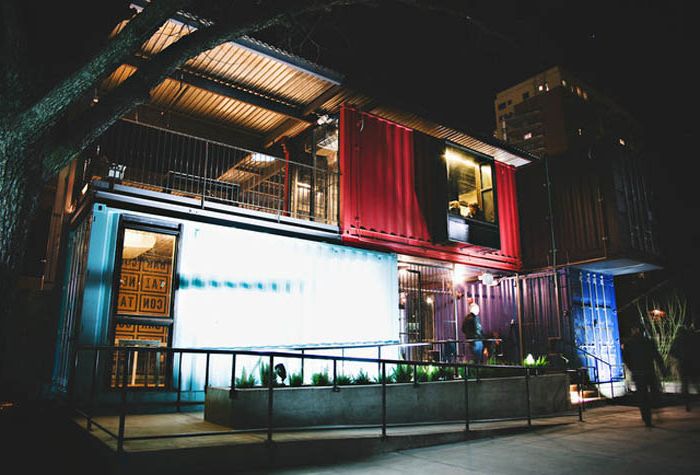 A bar in Texas built from old containers.

The creators proudly claim that this is the first bar in America built from shipping containers..
MUVBOX, Canada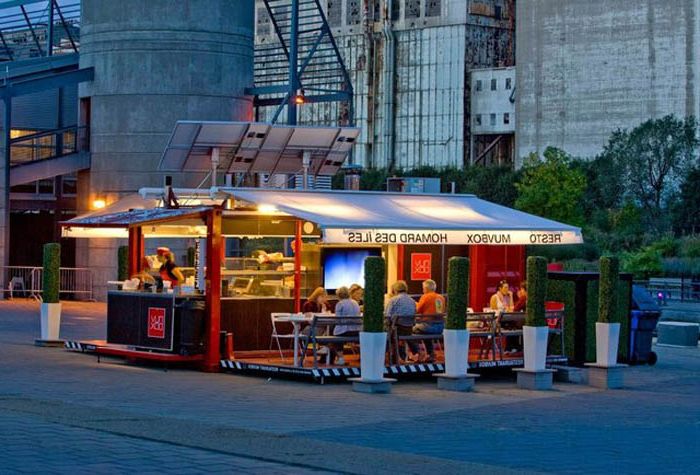 Cafe in Montreal.

Designers turned an old shipping container into an eco-cafe.
El Rey, Washington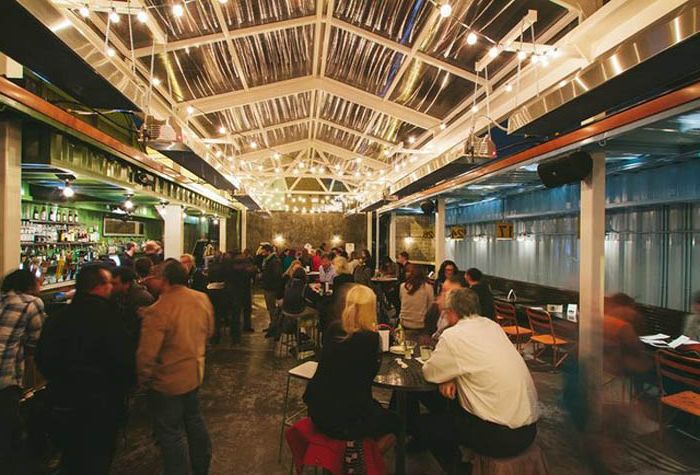 Containers became the basis for a bar with a retractable roof.

5 colorful containers served as material for the creation of a bar with a sliding roof, which works in the open air all year round.
Pizza Del Popolo, California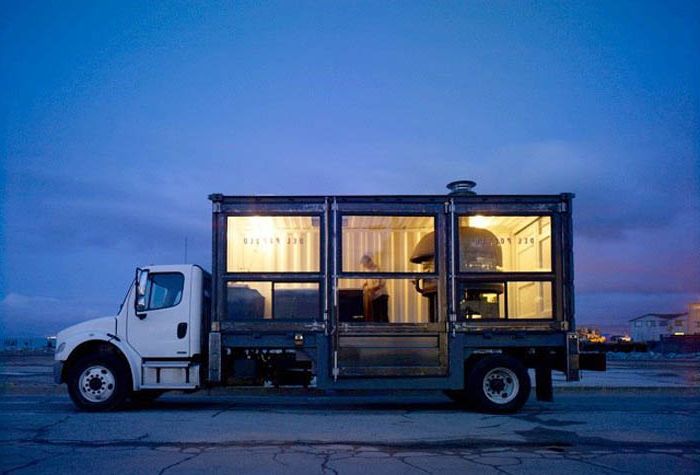 Mobile pizzeria in California.

One of the most original pizzerias in the world, made from a shipping container delivered to a truck. Pizza is cooked here in a real Italian wood-burning oven.
The Container Restaurant and Ska Brewing, Colorado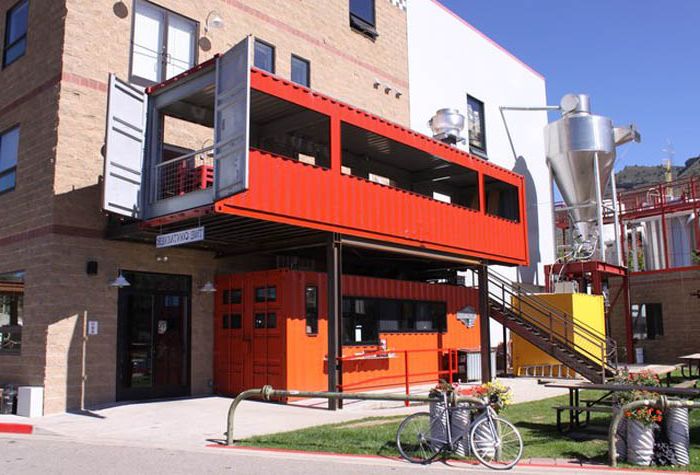 Cafe made from containers.

This restaurant brews delicious local beers, as well as pizza and sandwiches. The institution was made, by analogy with the previous ones, from several large containers.
Wahaca South Bank, London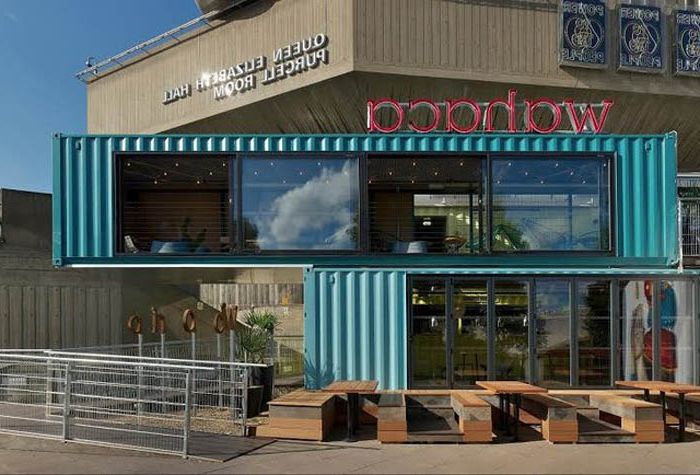 London container restaurant.

For some delicious street food in London, visit the restaurant overlooking the Thames. It is made up of 8 containers painted sky blue.
Skinners Adventure Playground, Melbourne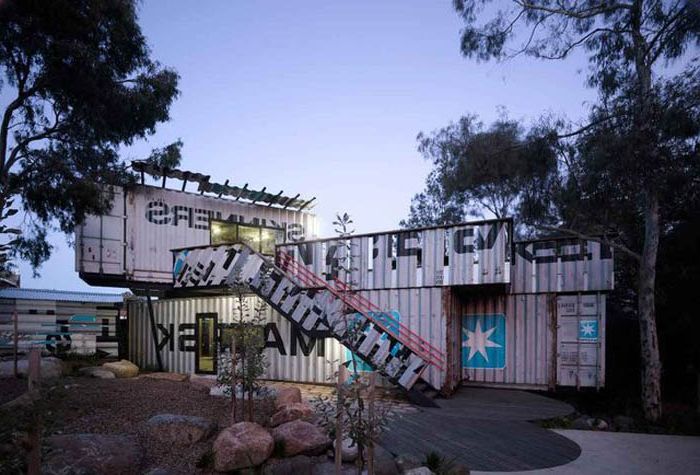 Children's playground made of containers.

One of the coolest playgrounds in the world is made of numerous shipping containers. Children are delighted with such an entourage..
Starbucks, Washington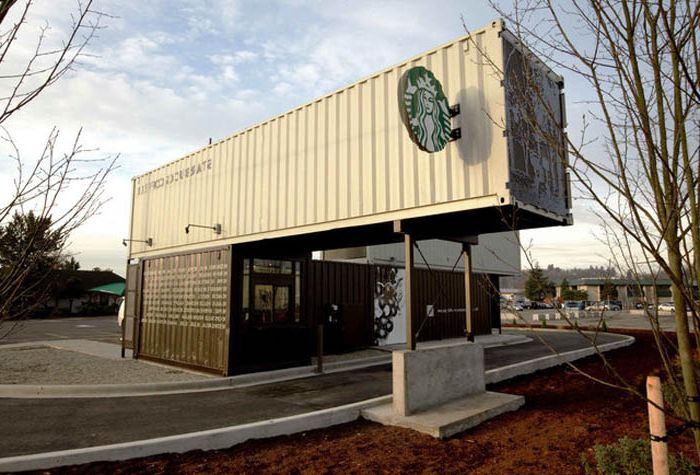 Building of a coffee house made of sea freight containers.

Even Starbucks built an unusual coffee shop from several containers – but the leaders of Pallotta TeamWorks in Los Angeles went even further. They commissioned the architects to build an office town entirely made of containers..