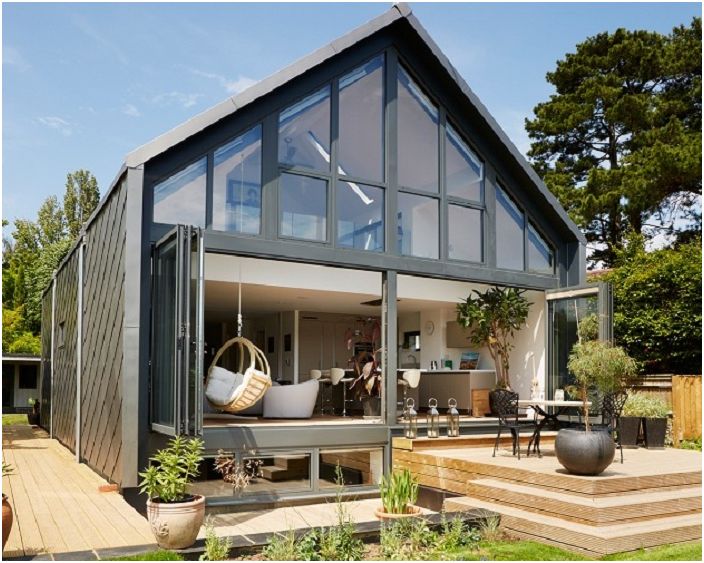 Amphibious house – amphibious house.

During seasonal floods, many houses near water bodies are flooded. The solution to this problem was proposed by British architects who designed the amphibious house. This structure will be able to withstand flooding by simply rising with the water level..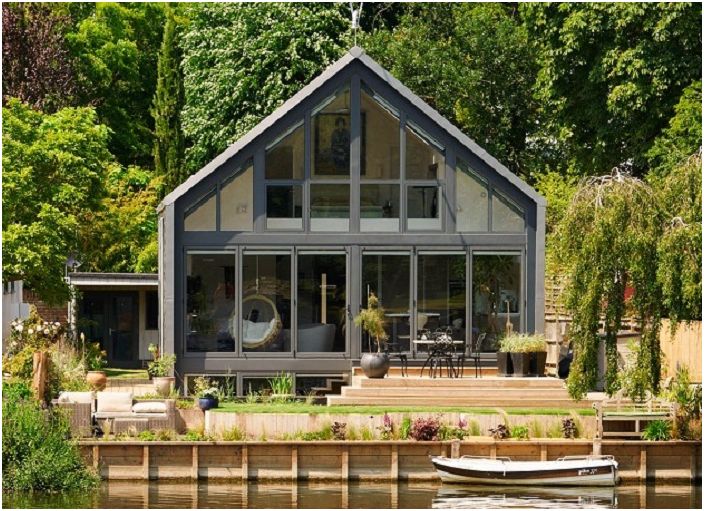 Architectural project of an amphibious house from Baca Architects.

Last year, architecture firm Baca Architects completed work on a true Amphibious house on an island in Buckinghamshire, UK. Under normal conditions, the house, like other residential buildings, stands on a foundation. However, when the flood begins, the structure rises with the water..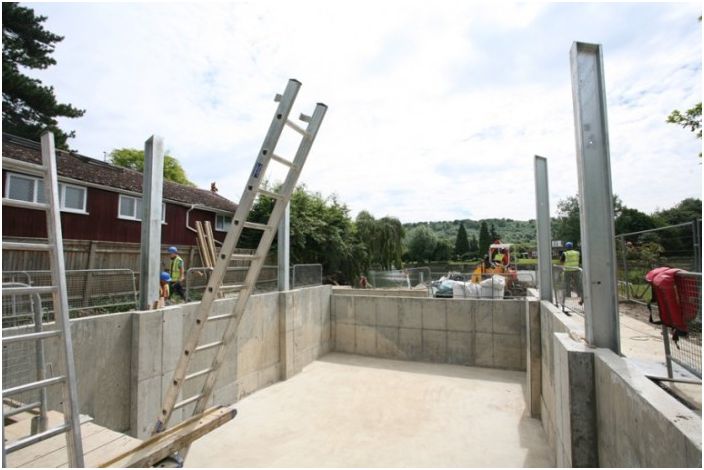 Special steel racks to prevent the house «swim out» during floods.

The structure is designed in such a way that during floods the building can rise with the water level up to 2.5 meters. Four steel struts prevent the house from sliding sideways during a flood.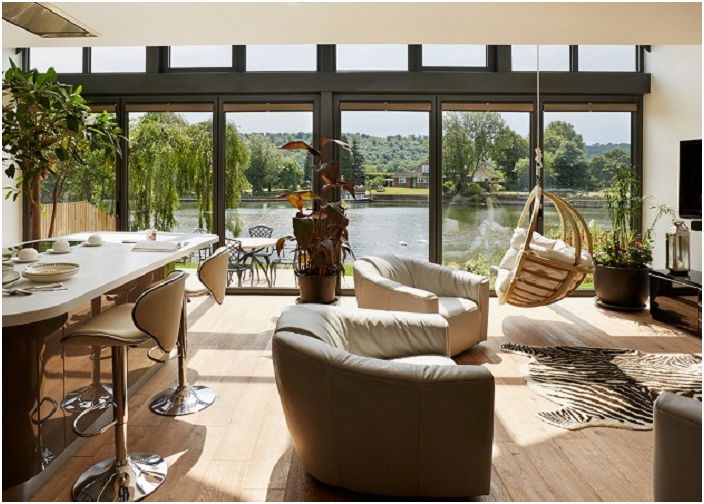 Amphibious house. Interior.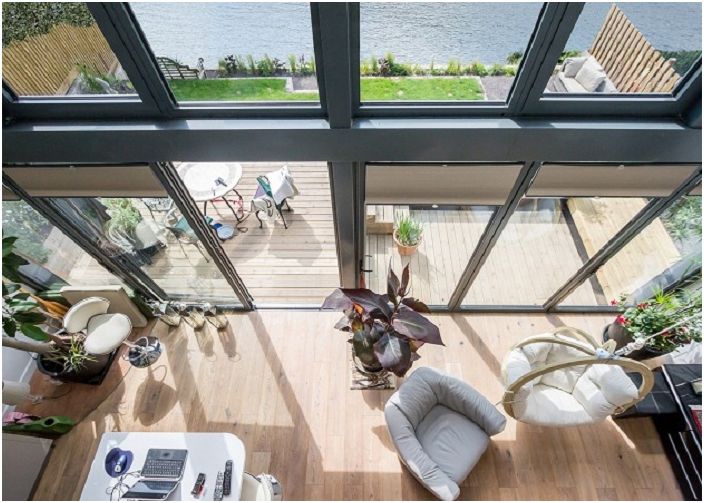 Amphibious housе. Living room.

In addition to special functions, the design of the house does not differ much from other similar standard buildings: a gable roof, large windows. Amphibious house is 66.4 square meters. The house has a living room, dining room, kitchen, two bedrooms.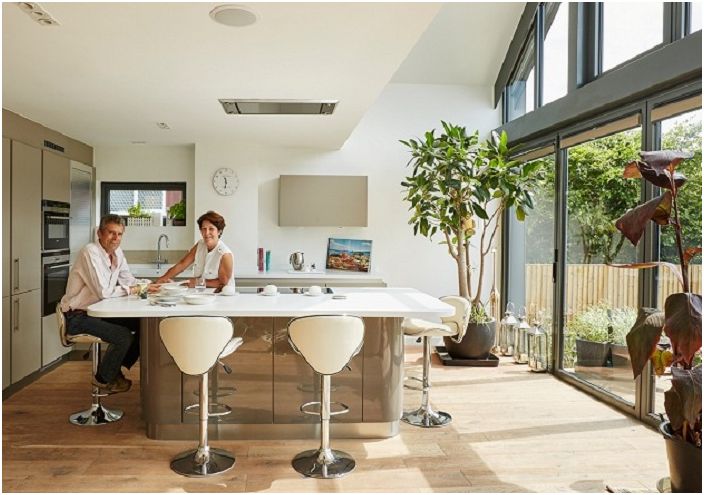 Amphibious house – a house that is not afraid of seasonal floods.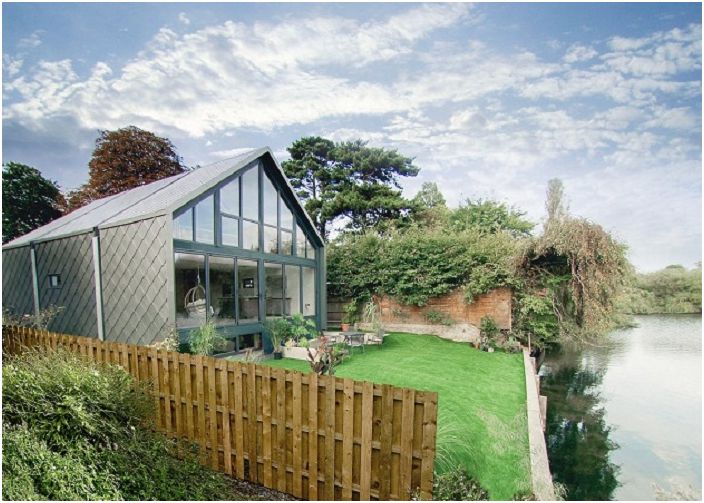 Amphibious house – a house that is not afraid of seasonal floods.

The multi-level terrace in front of the house is designed so that the owners will know in advance about changes in the water level in the Thames.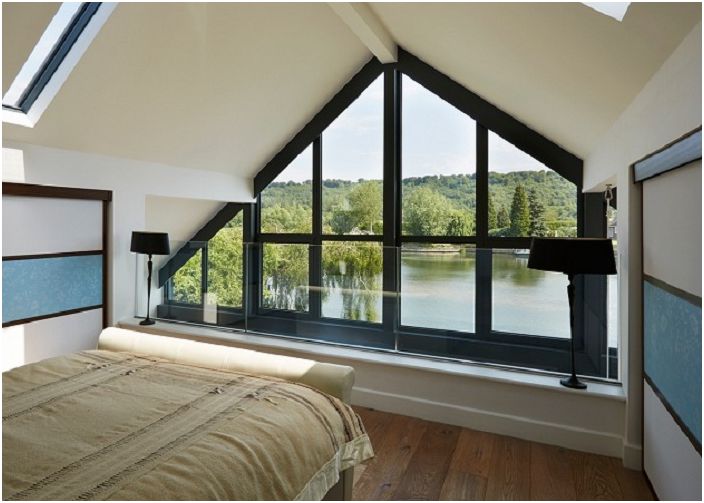 Amphibious housе. Bedroom.

Building an amphibious home will cost customers about a quarter more than traditional dwellings. Plumbing and sewerage systems are also specially designed to work in unusual conditions.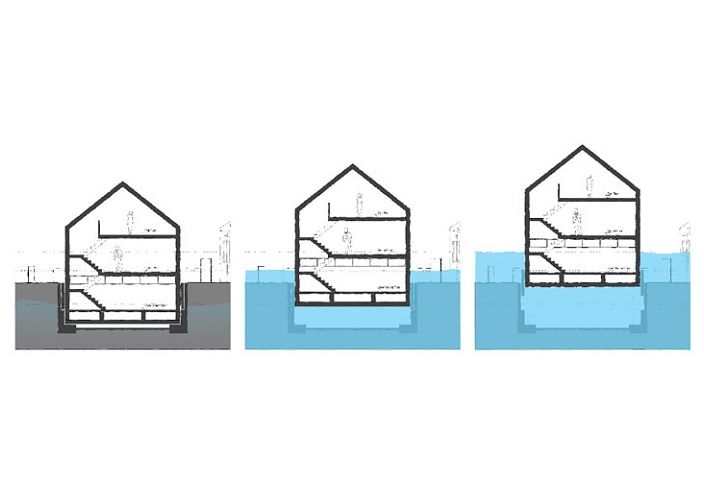 Amphibious housе. The principle of raising a house in water.

On the River Thames, you can see many houses not only near the water, but on and on its surface. Many believe that houses on the water are a cheaper alternative to housing in the capital..