From time immemorial, natural stone has been used for the construction and decoration of buildings. Currently, homeowners who have an impressive financial reserve can afford the use of natural stone. With the help of modern technologies, it was possible to create an artificial material that is an excellent imitation of natural stone. But when it comes to its physical properties, such as strength and durability, natural stone is second to none. Therefore, decorating the facade of a home and its interior can be an excellent investment, the fruits of which will be enjoyed by more than one generation of homeowners..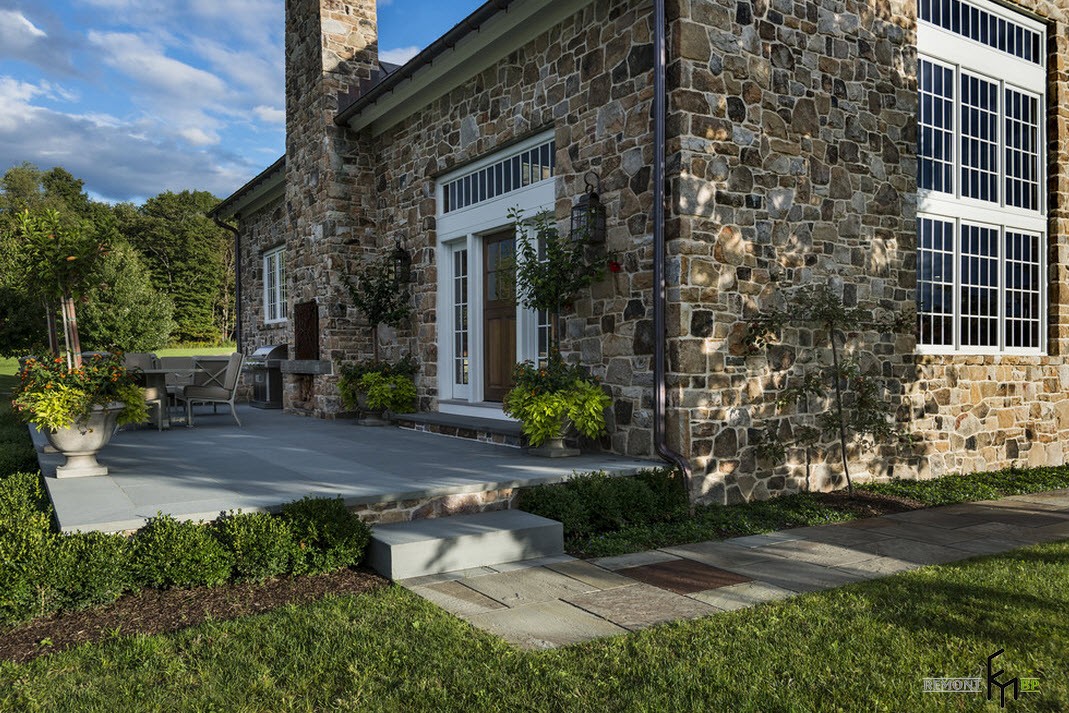 Finishing the outer surface of the walls of the house with stones of different sizes, colors and shapes, creates an attractive and at the same time reliable appearance of the building.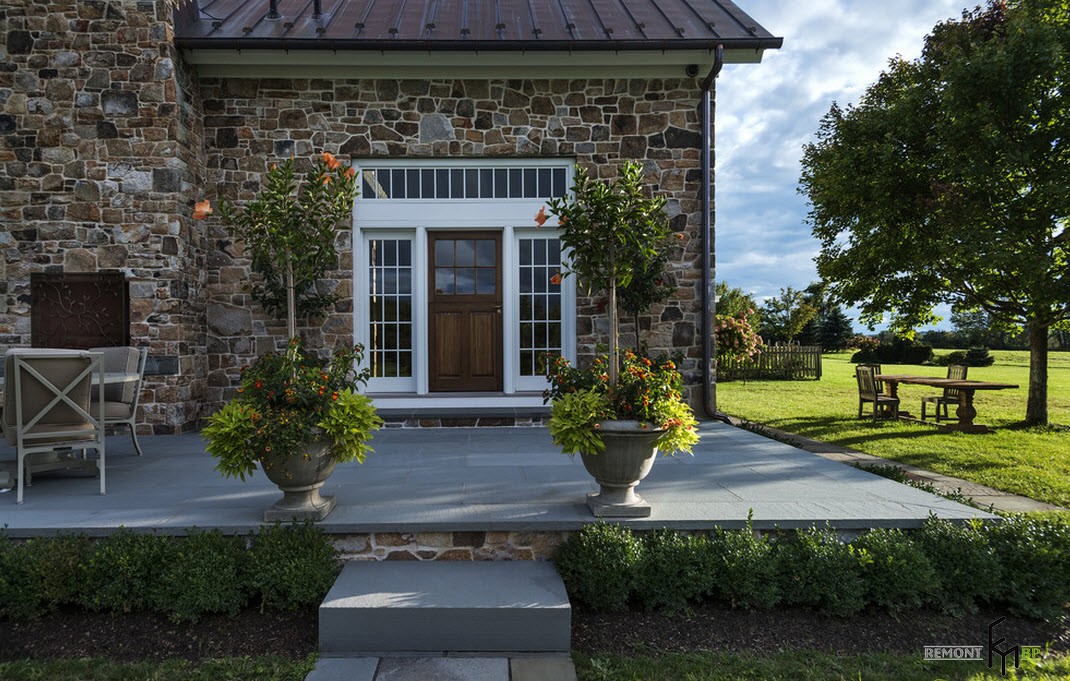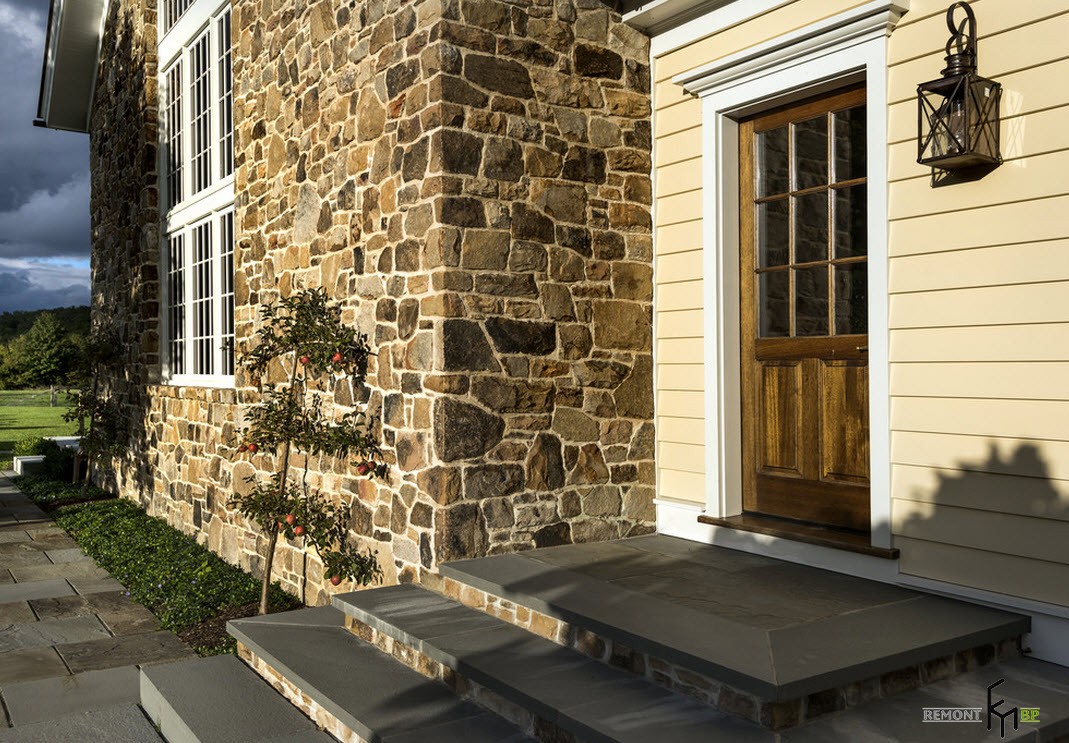 Thanks to the snow-white finish of the sockets of the window and doorways, the house looks very festive and modern, without losing its unique style. The use of live plants in tubs and flower beds around the entire perimeter of the building creates a mood of harmony with the environment.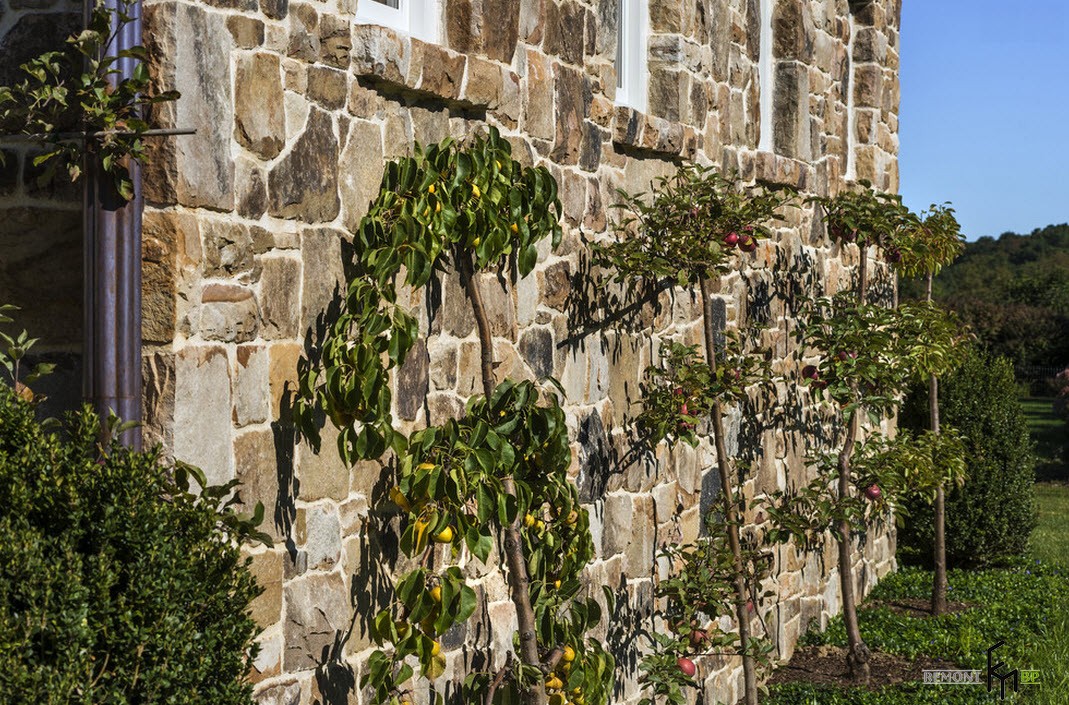 Small fruit trees planted near the stone walls bring a truly homely and cozy character to the exterior of the building..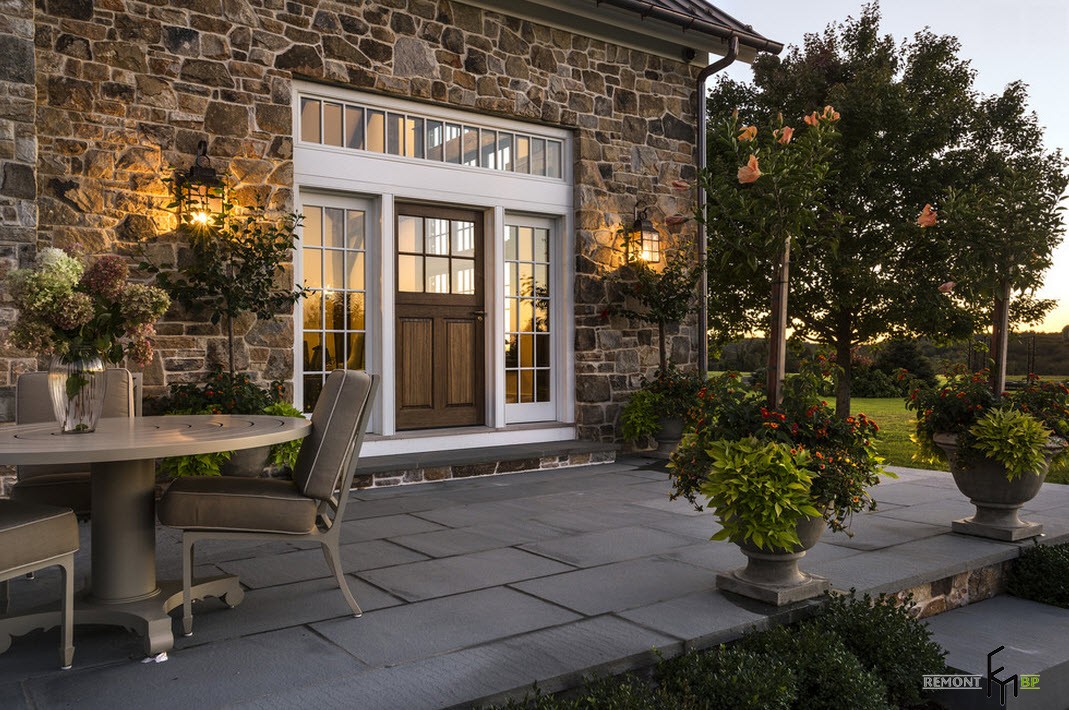 Forged hanging lanterns near the main entrance give the house a romantic and cozy look at night..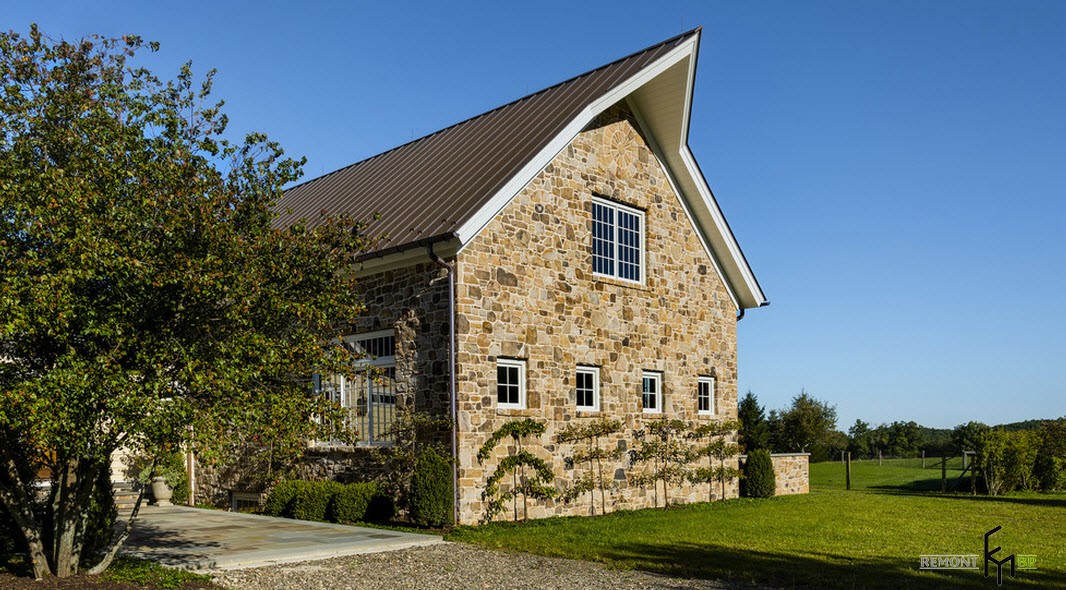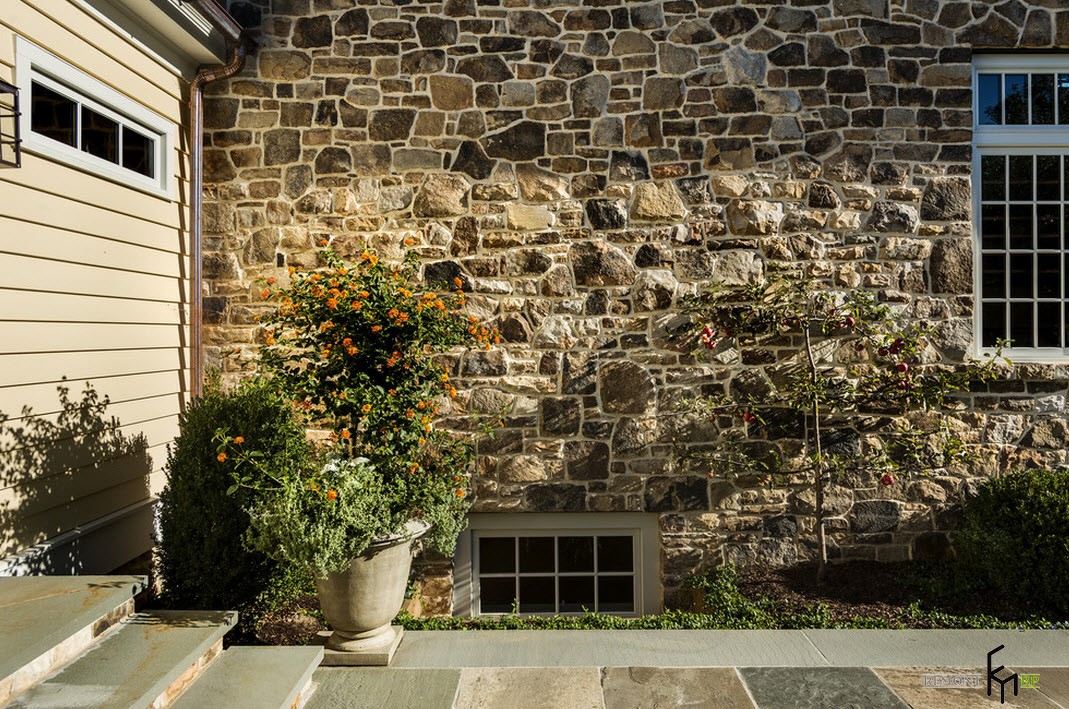 The stone is present everywhere. Not only the walls of the building are paved with natural material, flat stone slabs of small size were used to decorate the paths around the house.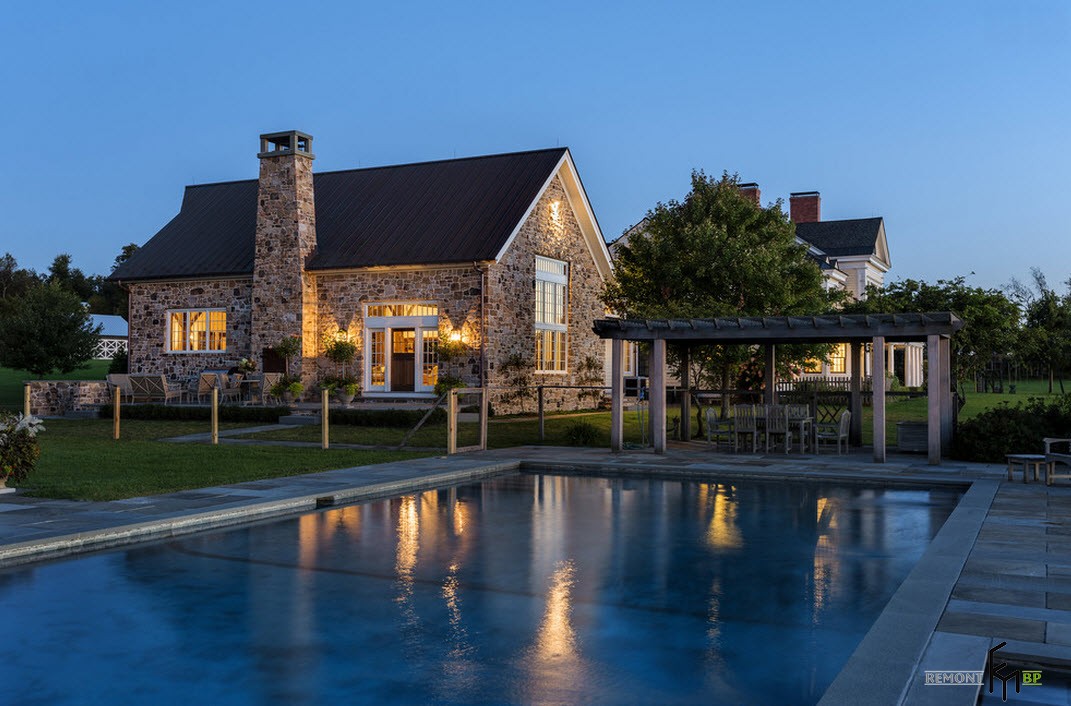 The entire area around the luxurious outdoor pool is paved with stone tiles. The original open gazebo by the pool harmoniously complements the architectural ensemble.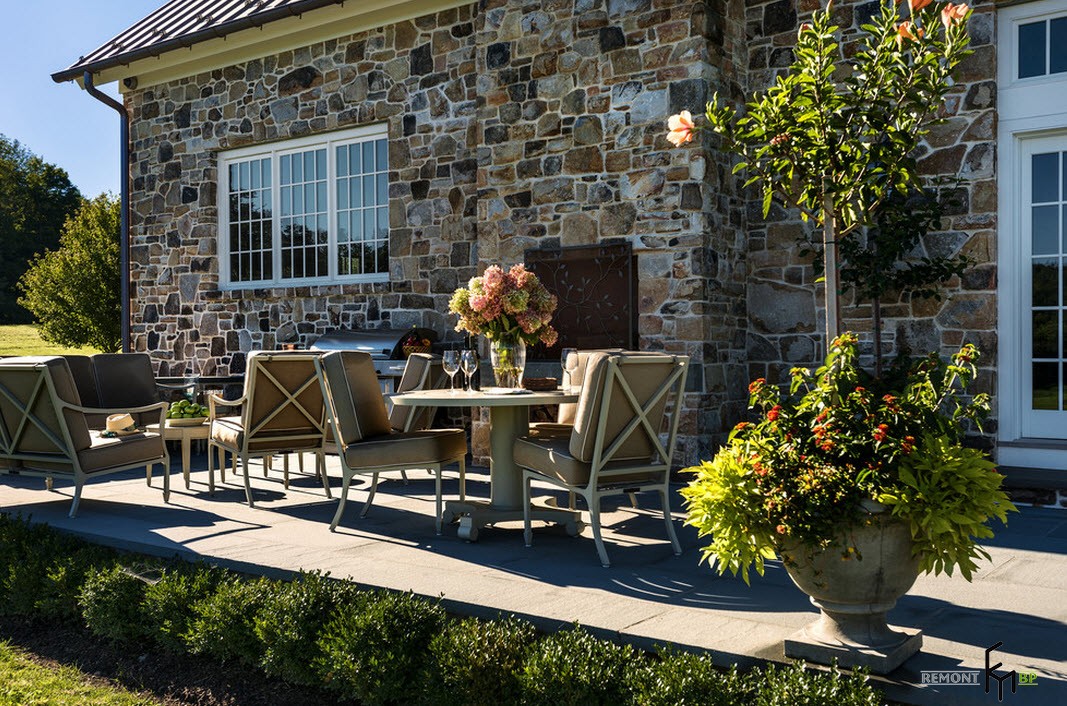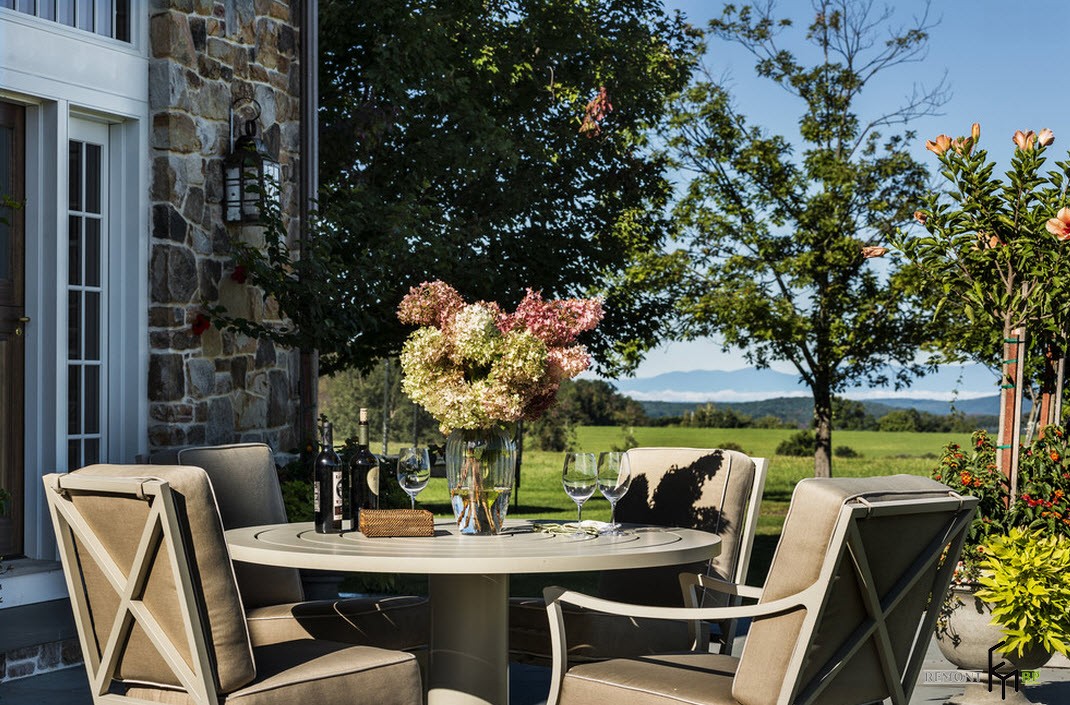 A place for rest and eating in the open air is located on a small area near the house, also decorated with stone slabs. There is also a barbecue area.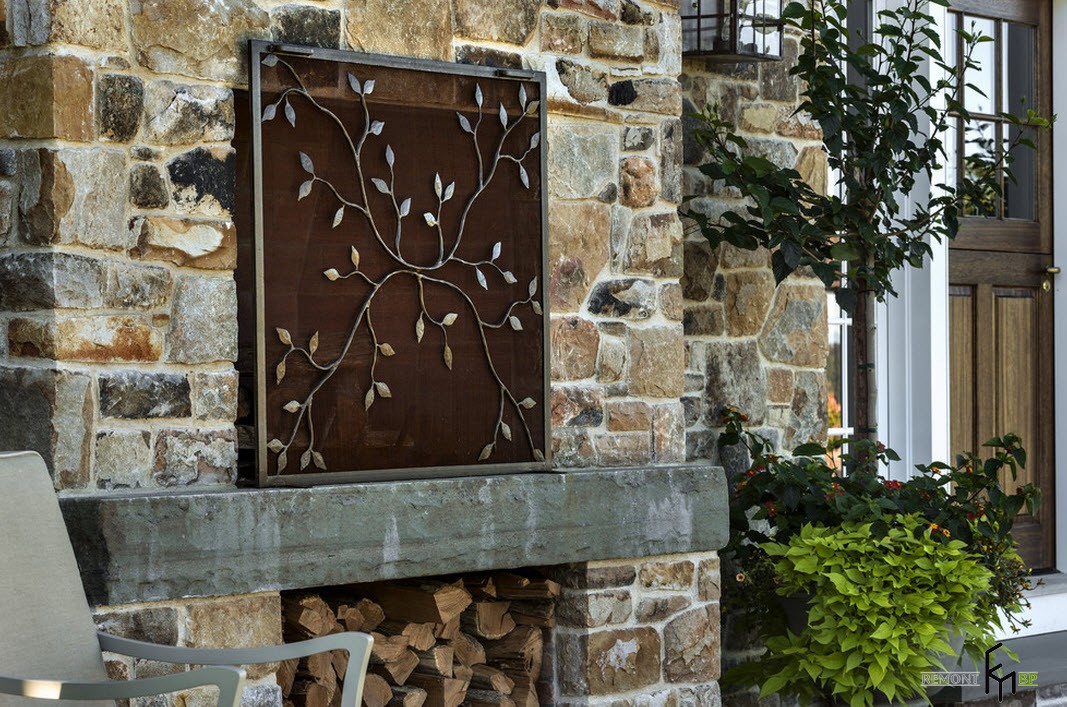 A large stone oven with an elegant forged grate and a convenient log storage system allows you to cook many delicious dishes right on the street.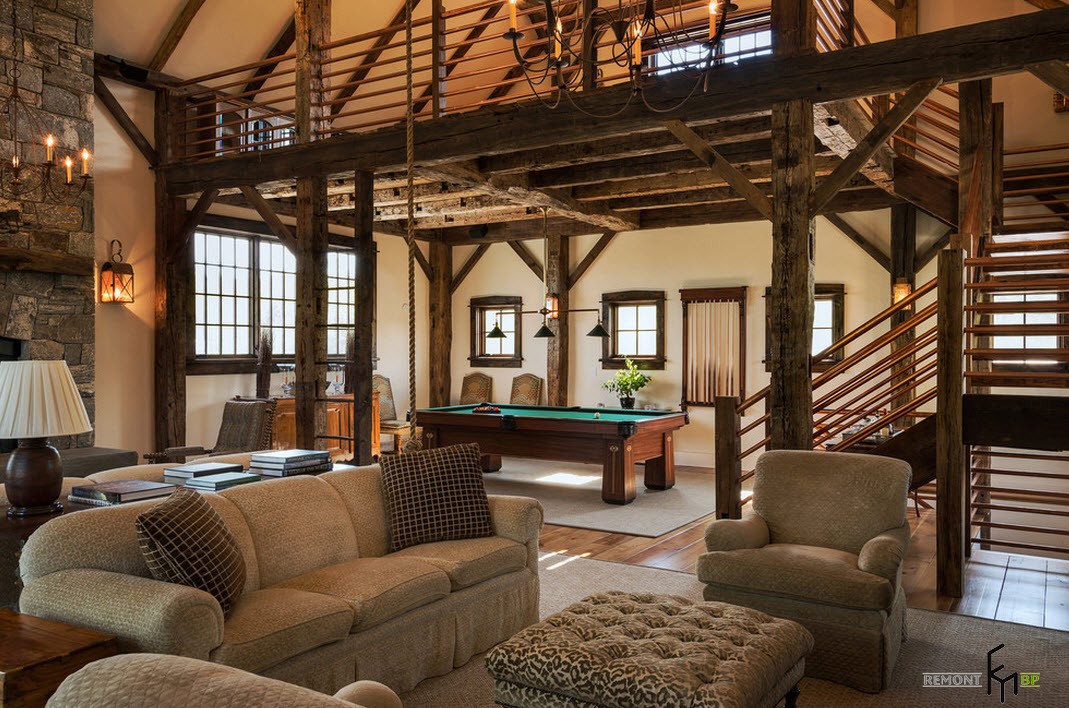 In the interior decoration of the house, along with the active use of wood and its derivative, natural stone is also used.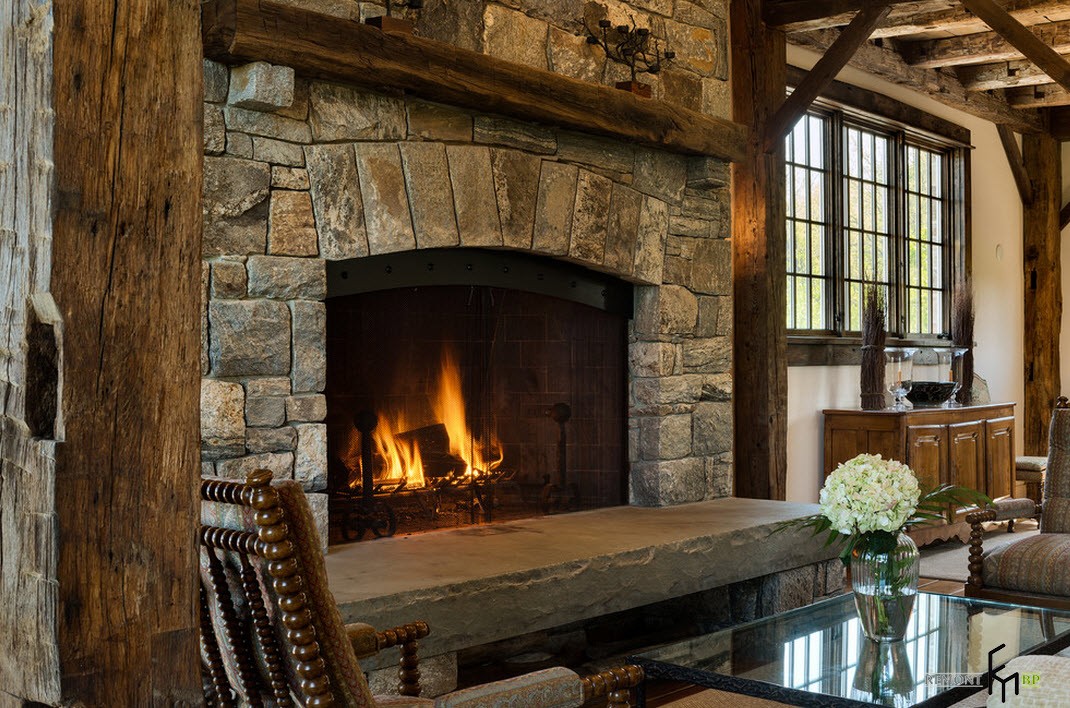 The traditional facing of the space around the fireplace with large stone gives the living room the scope and luxury of large spaces. And the warmth of a real fire can warm not only the body, but also the soul on cold evenings.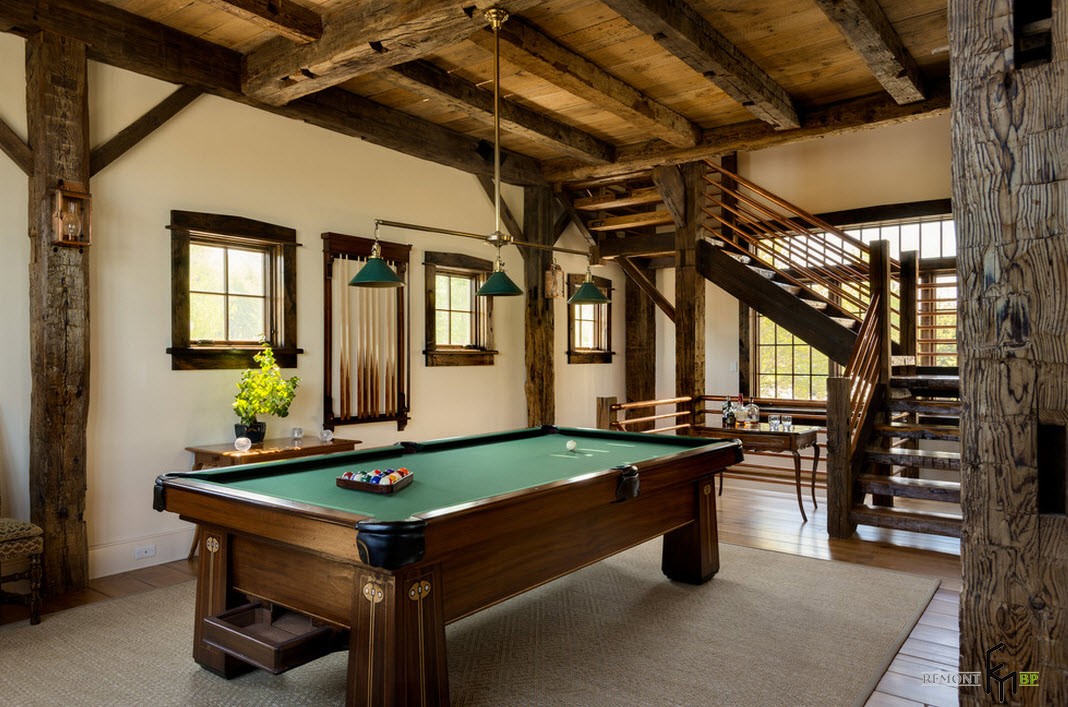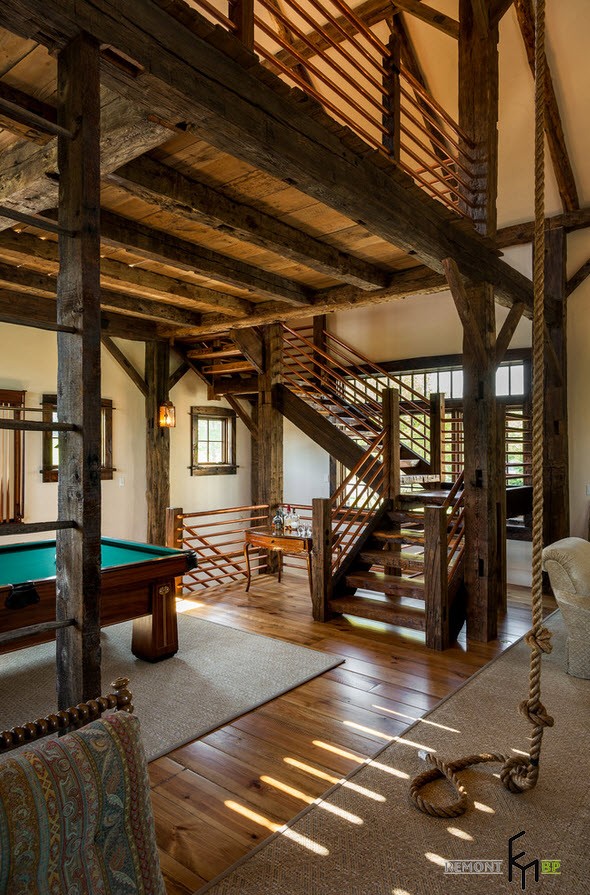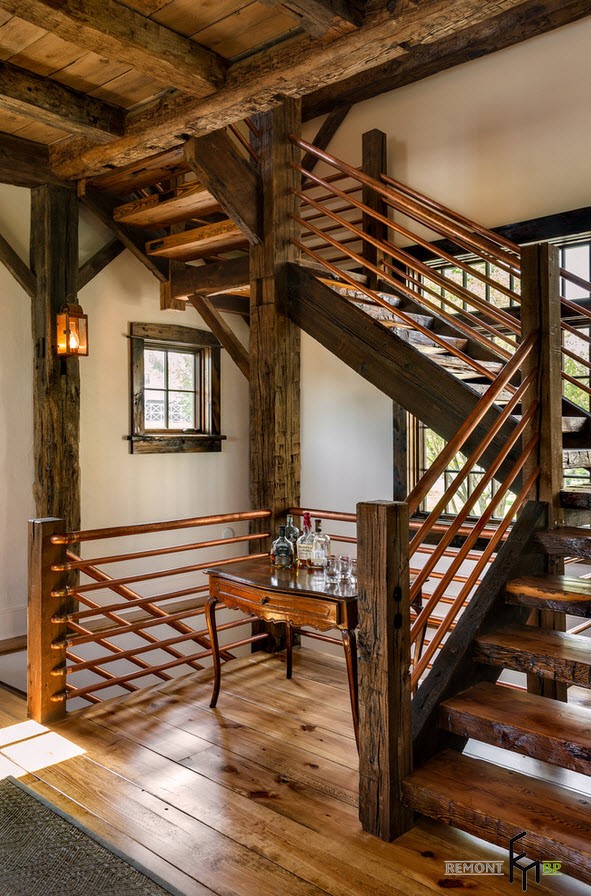 A lot of wooden elements are used in the interior of the house. Stairs and floors between floors, beams and flooring – wood everywhere.